The coastline of Turkey spans over 8,000 kilometres and borders the Mediterranean Sea, the Aegean Sea, the Black Sea and the Marmara Sea. The stretch is dotted with charming fishing villages, medieval ruins and stunning landscapes.
The conditions are ace all year round for sailing a yacht charter in Turkey, though summer is a particularly special time to explore the secluded bays and plunge into the turquoise water.
We get that yachting has a reputation for being one of the more expensive and elite sports around.
However, yachting is not only for the folk who have their own boats. Why should we let them have all the fun? We don't happen to own a yacht on the coast of Turkey either.
Lucky for all of us, we know how we can charter or hire a boat in Turkey so we can all experience the best of boat life. We've done our research and found ways you can get out on a yacht no matter your budget.
Whether it's a private, all-exclusive luxury yacht charter or a boat tour where you share the experience with others, we're sure we have selected the best yacht charters in Turkey.

Unlock Our GREATEST Travel Secrets!
Sign up for our newsletter and get the best travel tips delivered right to your inbox.
Top 3 Yacht Charters in Turkey
Most Affordable Rental
Most Affordable Rental
85' Gulet
> $
> 10 Passengers
> Welcome cocktail
> Captained
Over-the-Top Luxurious Rental
Over-the-Top Luxurious Rental
MS White Soul
> $$$$
> 10 Passengers
> Luxurious and modern interior
> Captained
Best Family Rental
Best Family Rental
Custom Motor Boat
> $$$
> 8 Passengers
> Charming design
> Captained
How to Charter a Yacht in Turkey
If you're interested in this kind of trip, Sailo is gonna be your best buddy.
Sailo is an app/website that has over 30,000 boat listings around the world. The platform allows you to search what's available in your destination of choice, using filters to determine things like cost, size, number of passengers, boat type and more.
You can contact the owners and book your vessel through the site, as well as check out reviews from previous customers to see how their experiences were. Just like an Airbnb for boats. You should make sure to check the tide times before booking a boat though, just in case!
Whether you're after a party pontoon, a speed boat or a sexy yacht, using Sailo is a walk in the park, easy peasy, smooth sailing etc.

Why Charter a Yacht in Turkey
We've already mentioned the crystal clear water, secluded bays, rich culture and the warm weather in the summer months. Those reasons top our list of why you should charter a yacht in Turkey, but it's not all on the list.
Not only is Turkey a damn beautiful destination to get out on a yacht, but it also offers a rich cultural experience. The country has been shaped over the centuries by the ancient Greeks, Macedonians, Ottomans, and the Romans. This diverse influence is even clear while sailing the coast, where you'll come across ancient tombs, castle ruins and historic cities that have since been claimed by the sea.
Whether you're a nature lover or a cultural traveller, a yacht charter in Turkey will bring you something special. That sounds like a pretty sweet way to celebrate an occasion or have a unique travel experience, right?
If all the magic of Turkey isn't enough for you, you can even pop over to the Greek islands as they are only a short boat trip away.
Turkey is a big country, and there are plenty of charming spots along the coastline that are ideal for a yacht trip. We've narrowed it down to three top destinations where you can do this, and do it damn well.
Here are our picks for the best yacht charters in Turkey, in the dreamy destinations of Bodrum, Marmaris and Fethiye.
Best Yacht Charters in Turkey
Bodrum
On Turkeys West Coast coast you'll find Bodrum, a top tourist destination known for its medieval castle, beaches and sailing. Bodrum's built history dates back further than the 4th Century BC. It is a popular destination for those backpacking Turkey and has a thriving party scene at night.
In Bodrum, you can divide your time between exploring the historical ruins and enjoying the stunning coves from your yacht charter.
Best Yacht Charter for Families in Bodrum – Custom Motor Boat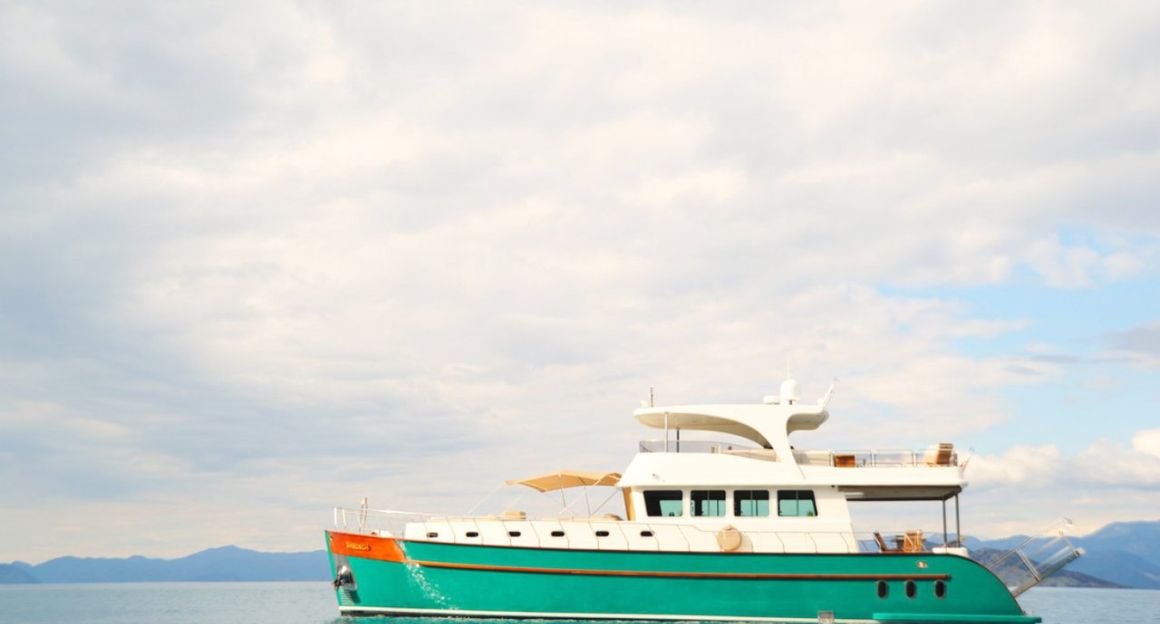 This gorgeous turquoise motor yacht could be straight out of a Wes Anderson Film. With a fresh design and old-school charm, you and the fam will look awesome cruising around on this beauty.
The charter starts with a cocktail on arrival to set the mood for a sweet day out on the water.
If family bonding over delicious food is your idea of a good time, you can organise meals with the charter and spend the day visiting the most beautiful spots around Bodrum, dipping in and out of the water and eating all the best kinds of Turkish food.
The boat has wifi, a TV and DVD player and plenty of other features we humans love to enjoy on land. Let's be real though, you didn't decide to charter a yacht in Turkey to spend time planted in front of a screen.
Want our suggestion? Make the most of the snorkel gear on board and dive into the dreamy blue water. A day on this boat makes for a super wholesome and fun outing the whole family will love.
The Biggest Yacht Charter in Bodrum – 152' Motor Yacht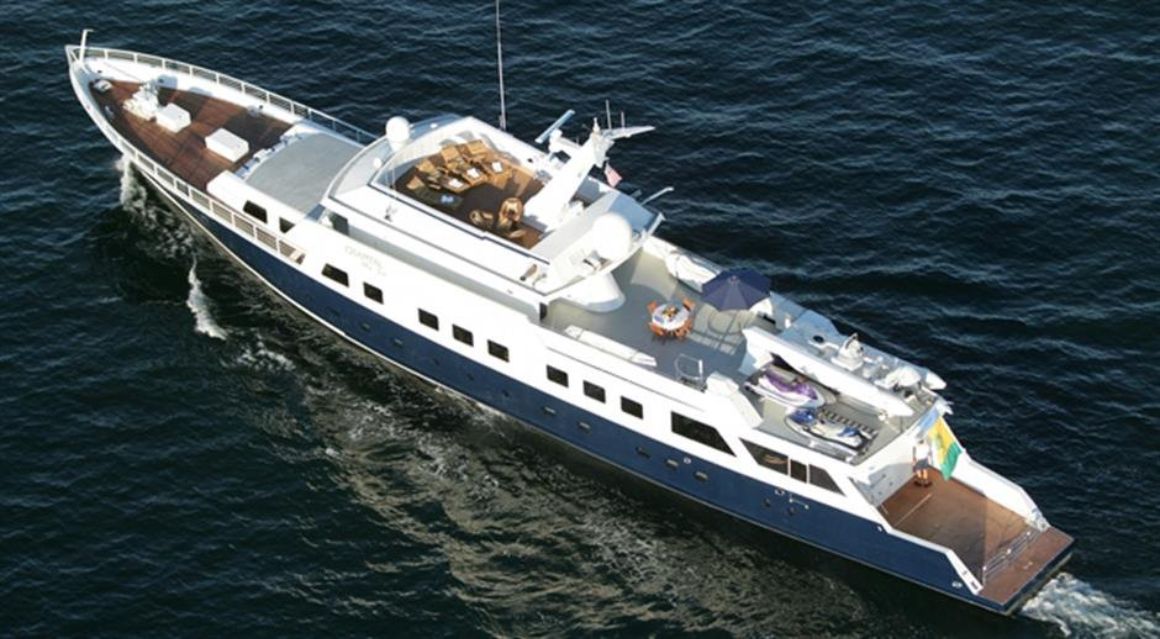 This Bodrum Yacht Charter isn't just big, she's huge! If you choose to dig deep and charter this yacht, you'll basically have your own floating city to explore the waters with.
This charter specialises in two itineraries, one which combines the best of the Turkish bays in the Aegean Sea and the neighbouring Greek Islands, and the other which sticks to the Turkish coast. You'll have an expert chef on board who can prepare all kinds of Turkish and Mediterranean dishes, taking any requests and dietary requirements into consideration.
In terms of onboard activities and equipment, this luxury yacht has the works. The charter includes snorkelling gear, inflatables, canoes, paddleboards, fishing equipment, water skis, wakeboards, kneeboards, and a seabob. Of course, there are also multiple decks for lounging in the sun, lounging in the shade, dining in style and plunging for a swim in the water.
If unlimited swimming in the Mediterranean and Aegean sea isn't enough for you, you'll also have exclusive access to the on-deck pool.
With all this included, it's unlikely you'll be short on things to do. Be sure to let your mates know what you're going to do though, you shouldn't want to lose each other on this awesomely huge yacht.
The Most Affordable Yacht Charter in Bodrum – 85' Gulet
Just because it's the most affordable yacht charter in Bodrum, it doesn't mean the booking is a total steal. It is a great deal though if you split the cost between 10 buddies. The experience comes with a welcome cocktail on arrival, fresh towels and linens, plus fuel for four solid hours of cruising.
This 85-foot yacht has a super cute design and decor. There is wooden panelling on the interior and exterior, and a happy yellow colour scheme throughout. It's available for overnight and week-long charters, so if you opt for an overnight stay, the bright colour scheme continues in the five double cabins.
It's got a big dining table for everyone to meet for lunch and a spacious lounge area for catching some rays and relaxing to the max.
You'll get to cruise along the coast with an expert crew who know the area and its rich boating history like the back of their hands
It's not a budget choice, and you do miss out on some creature comforts, but compared to many other yacht charters in Turkey this one is a lot more affordable.
Small Pack Problems? 😉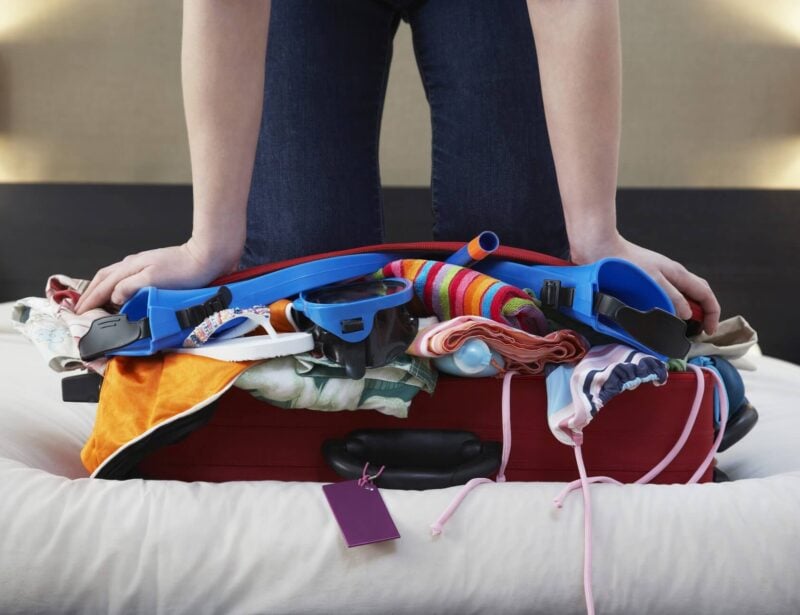 Wanna know how to pack like a pro? Well for a start you need the right gear….
These are packing cubes for the globetrotters and compression sacks for the real adventurers – these babies are a traveller's best kept secret. They organise yo' packing and minimise volume too so you can pack MORE.
Or, y'know… you can stick to just chucking it all in your backpack…
Get Yours Here
Read Our Review
Marmaris
The historic town of Marmaris is one of the busiest marinas in the Mediterranean and a top sailing destination. What was once a sleepy fishing village is now a hub for tourism, packed with restaurants, bars and bazaars to suit all kinds of travellers. It's the ideal starting point to set sail along the Turkish coastline.
Over-the-Top Luxurious Yacht Charter in Marmaris – MS White Soul
$$$$
Luxurious and modern interior
When we say over the top luxury, we ain't kidding. The cost to charter this boat for a week would be a decent house deposit in a big city.
However, it is damn luxurious, and it's worth a peek to see how the other half live.
The charter includes six professional crew members, including a chef, so you'll have all your wants and needs tended to while you explore the Turkish coast.
There's not much that this Turkey yacht charter doesn't have. It comes with a tender boat and fishing gear so you can nick off to quiet and secluded spots. There's also a jet ski, water inflatables, kayaks, standup paddleboards, wakeboards, kneeboards and electric scooters (why would you need an electric scooter on a boat? Who cares!).
The interior could feature on an MTV cribs episode, with sleek decor and mood lighting. Each cabin is airconditioned, has a satellite TV, a music system, a safe box, a spacious wardrobe and a home-style toilet. Yep, they didn't cut any corners here. The bedrooms even have a desk, so those who need to can get a bit of work done to help cover the expenses.
If you're planning an all-inclusive over-the-top trip where you can try every kind of watersport or leisure activity under the sun, this is your vessel.
If you have the cash to splash, by all means, do it.
Epic Party Yacht Charter in Marmaris – 25' Luxe Gulet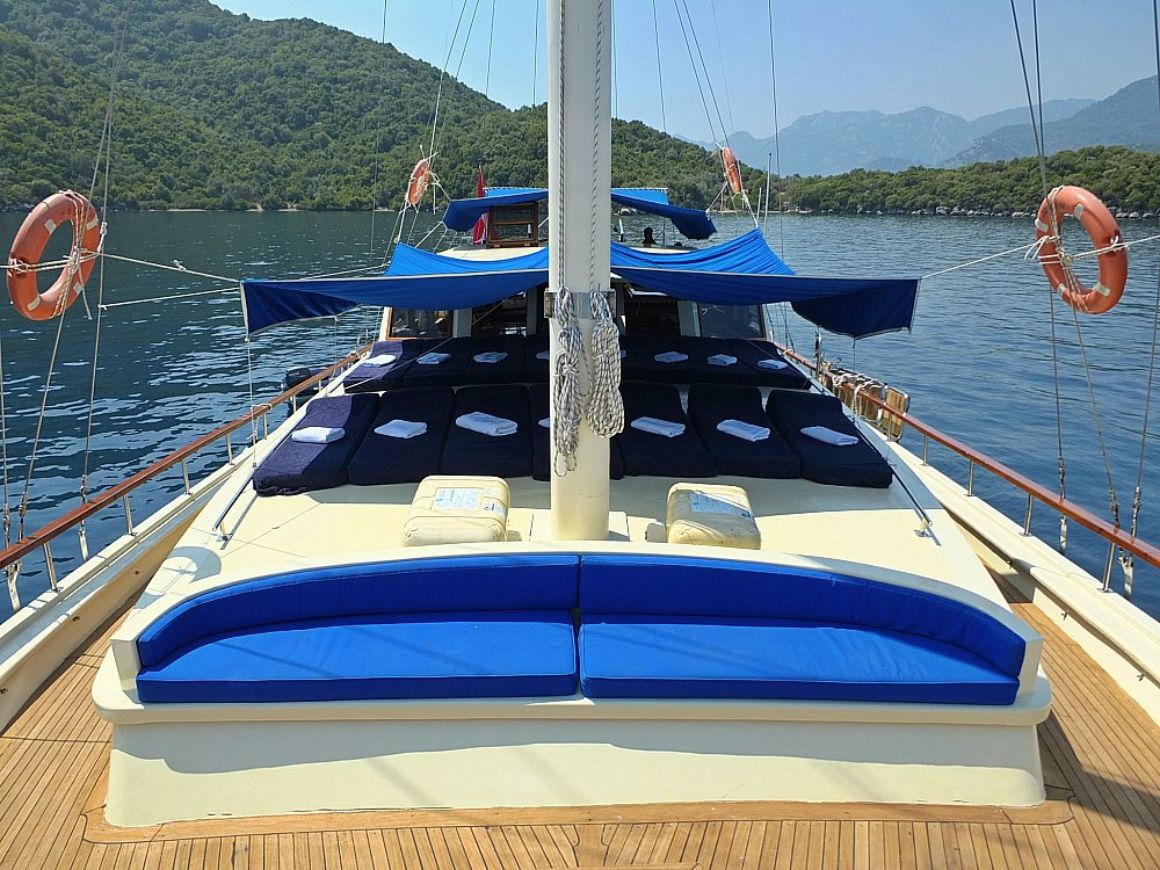 $$-$$$
Yoga classes available on board
However, if you like to party, this Turkey yacht charter has all you could need to celebrate in your way.
If your idea of a party is something boozy with loud music, you can absolutely do that with a view of the Aegean Sea while you get loose. If you prefer to celebrate in a more calm and wholesome way, you can arrange a yoga class on board. Take a moment to breathe, connect and stretch on the gorgeous coastline, all the necessary equipment is provided.
Perhaps your idea of partying is a little more food-oriented. The back decking has a huge dining table and a professional chef comes with the charter to make local delicacies for your special day.
There are sunbeds on the deck for everyone to kick back on, pour a drink or read a book. Do it your way, baby. You can even organise a jet ski.
If you've got something to celebrate, party however you like to do it on this 84-foot yacht charter in Turkey.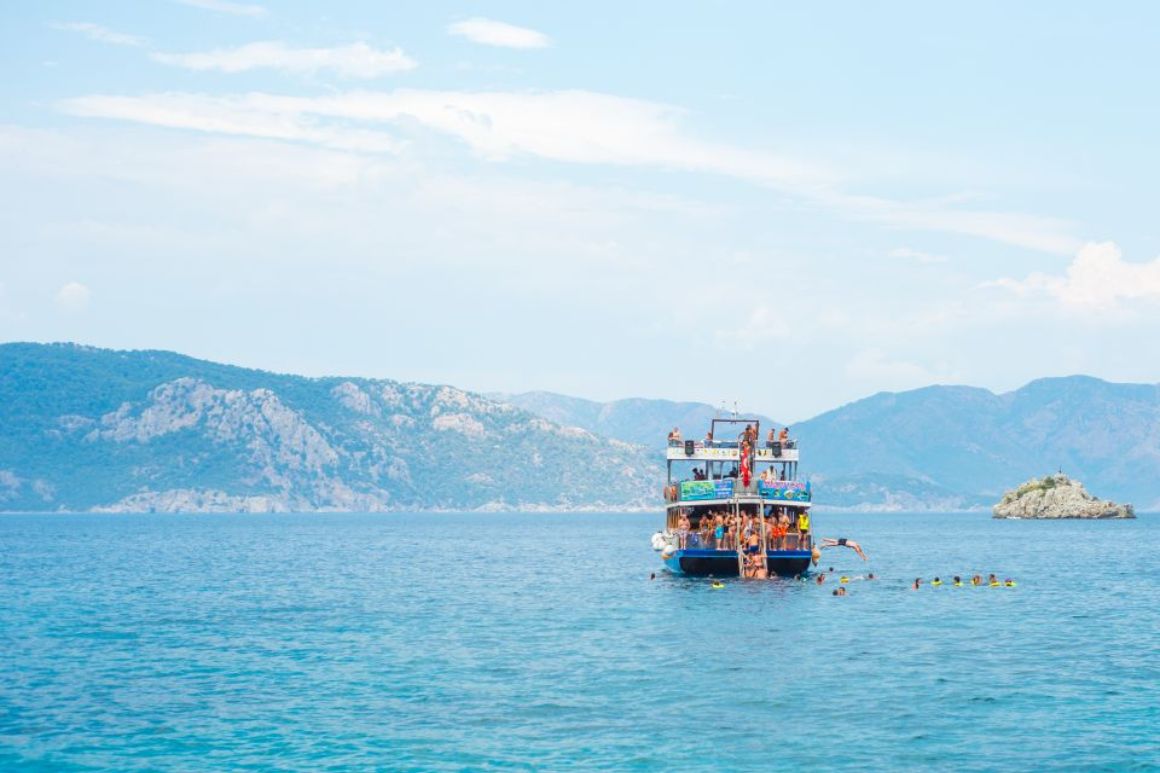 $
All inclusive and budget-friendly
Up to 15 Passengers per booking
Captained
If you want the all-inclusive day on the water experience but don't have the funds to charter your own yacht (we get it), this tour is for you.
You get to spend your day on the stunning coastline with plenty of opportunities to plunge in the crystal clear waters. You'll sail the coast, stopping at the most stunning secret islands, caves and bays. You won't miss top tourist destinations like Paradise Island, Kumlubuk and Turunc Beach either.
There are staff on board who can bring you unlimited local drinks to your sunbed. The cost includes lunch, beverages, hotel pickup, and dropoff. The only reason that this experience comes at such a low cost is that you share the experience with others who book the tour.
This tour is a super affordable way to experience the beauty of boat life without breaking the bank.
Fethinye
The beautiful port city of Fethiye is located on Turkey's Turquoise Coast in the southwest. It's a top destination for boating, with a natural harbour, sparkling blue water and islands off the coast that are popular with day-trippers.
Most Affordable Yacht Charter in Fethinye – 44' Bavaria Cruiser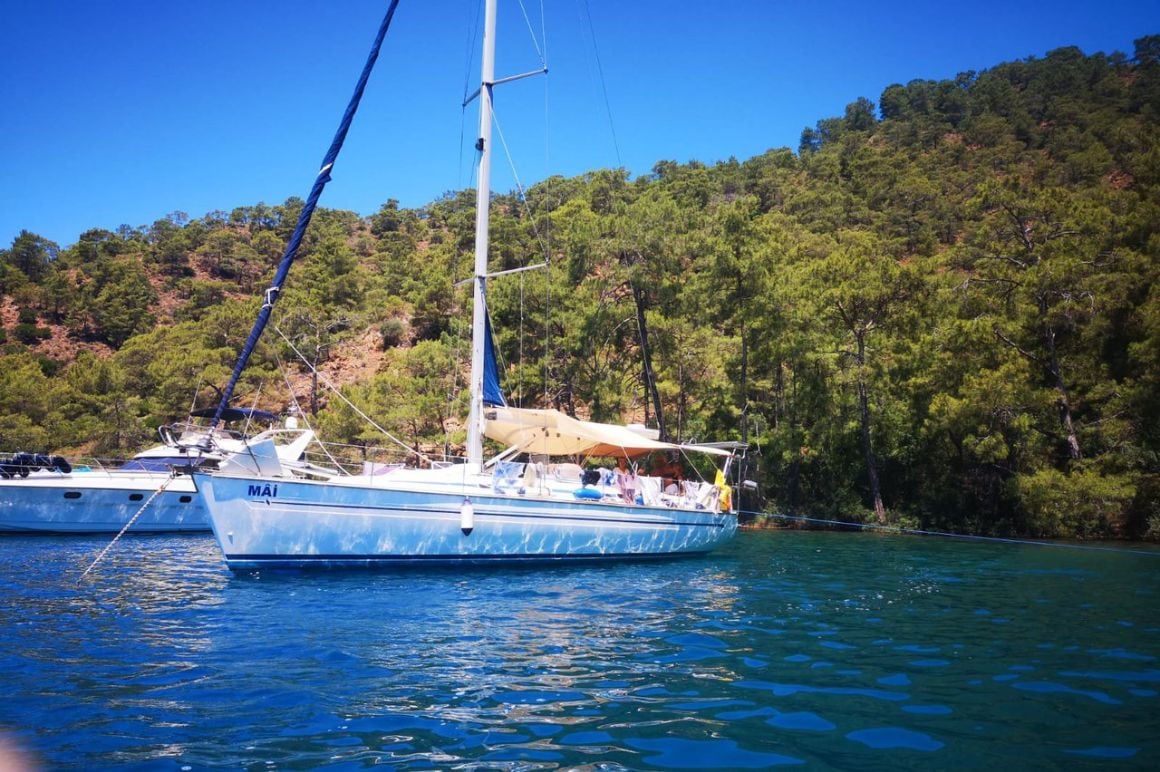 $
Optional sailing lessons
This 44 foot Bavaria Cruiser is the ultimate choice for those who want to charter a yacht in Turkey but don't want to ruin their wallet. Foodies and those keen on learning the ropes of a sailboat will be particularly interested in this one, stay tuned.
The skipper of this Fethiye yacht charter is renowned in these parts for his excellent regional cooking. The crew pride themselves on cooking up a storm and serving meals while anchored in beautiful bays while making sure each night is special and unique.
If learning how to sail is something that floats your boat, your captain and skipper offer sailing lessons too. Who knows, maybe you'll be hooked and will want to hire your next yacht bareboat (no captain or crew) and do a DIY sailing trip.
This yacht charter offers a wholesome local experience at a very reasonable cost. Split between six, the deal is even sweeter.
Best Overnight Yacht Charter in Fetinye – Lagoon 500 Catamaran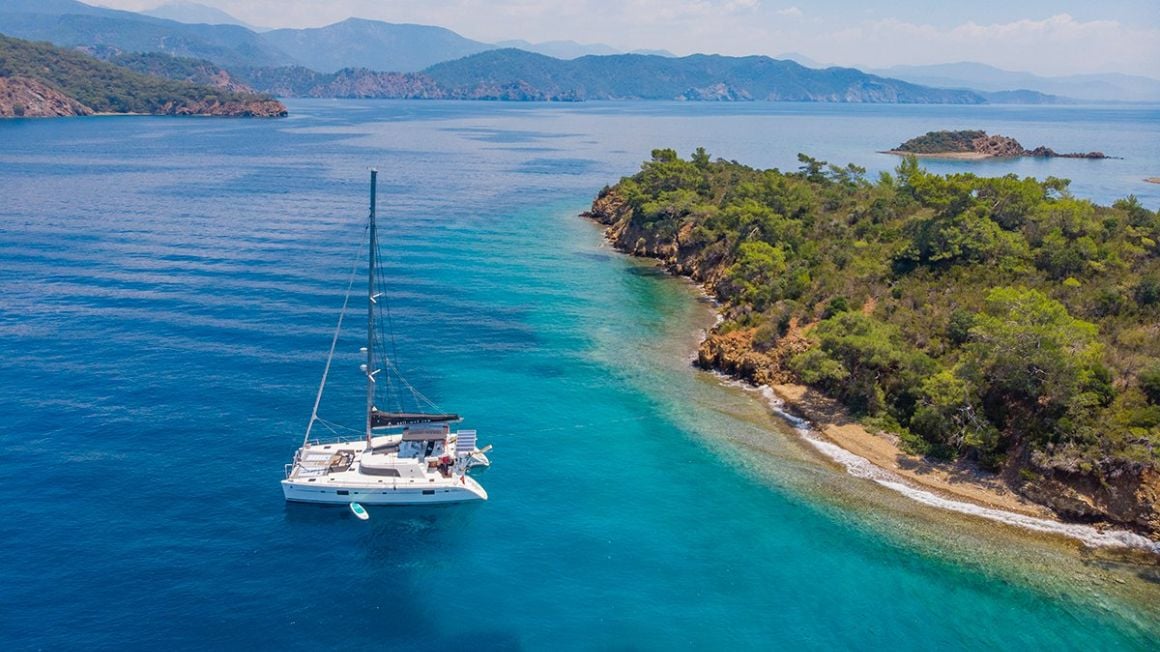 There's a lot to do on a yacht along the Turkish coast. From the ancient ruins dotted along the coastline to secluded bays, the longer you have on board, the more you'll get to experience.
This Lagoon 500 catamaran gets our pick for the best overnight yacht charter in Turkey. They specialise in overnight trips and week-long rentals. A week-long trip with 10 mates aboard sounds like a pretty epic holiday to us.
A longer rental often works out as a much lower cost per day than single-day charters. Plus, it's a unique and exciting way to travel.
The catamaran has four cosy bedrooms with big windows and views out over the big blue. There are four bathrooms, a kitchen, and multiple dining areas.
The star of the show is the net hammock that stretches between the two hulls. On a longer charter, you'll have plenty of time to chill here, get stuck into your holiday by reading and catch some rays.
You've got all you need to feel at home on the sea, though remember, your job is to sit back and relax. When you charter a yacht in Turkey, the captain and crew are there to work out all the logistics.
$$$
Full access to watersport gear
If water sports are your thing, this epic Fethiye yacht charter has all the good stuff included. You get full access to the jet ski, snorkel gear, banana boat, waterskis, wakeboard, kneeboard, canoes and fishing equipment. An impressive list, right? You'll be able to cruise the coast of the Aegean Sea and try some new skills aboard this beauty.
Perfect your kneeboard or wakeboard 360 spins. Wrestle with your best friend and see who gets thrown off the tube first. You're gonna have a blast.
While it is the impressive amount of watersport equipment that caught our attention with this one, the yacht itself is a true beauty. She is a 131-foot traditional wooden gulet. This is a great choice for bigger groups and parties, with space for 16 guests and eight separate cabins with their own bathroom.
A day out on this yacht charter is bound to be a damn good time and a sweet way to spend some time on the water in Fethiye.
Is This the Best Daypack EVER???
Things to Do on a Yacht Charter in Turkey
Eat Delicious Food – Many yacht charters in Turkey come with a chef on board, and amazing Turkish meals can be arranged for you by your crew. Eating Turkish food in Turkey is a must, why not try something new on a yacht?
Go swimming – Taking a plunge into the crystal clear water and is a must, for obvious reasons!
Drinks on deck – No need to worry about who will drive home, everything is taken care for you on a yacht charter. Enjoy a cold drink (or several) on the yacht, you're on holiday after all.
Try Raki – On the same topic, If you want to embrace Turkish culture, you've gotta try their national alcoholic drink. Raki, also known as Lion's Milk, is a spirit made of twice distilled grapes and aniseed. It's flavour is similar to Ouzo, so it packs a punch. This is commonly enjoyed to celebrate special occasions like birthdays and weddings or to commiserate over a broken heart. Surely a fancy yacht charter on the Turkish coast is reason enough to celebrate?
Snorkeling and scuba diving – Bring a snorkel along (or use the one on board if it's included) and explore what is under the surface of the water. If you want to explore a little deeper, check out the scuba diving tours that run out of Marmaris!
Watch the sunset – Nothing beats watching the sunset to top off an amazing day. Except watching the sunset on a private yacht charter to top off an amazing day. It doesn't get much better than that.
Play on a jetski – Cruising about on a yacht is damn cool, but the adrenaline rush you get from a jetski ride is another story. Anyone who has been on a jetski before can tell you – it's a whole lotta fun. A few of the yachts mentioned on this list include jetski access as a part of their package, though you can always chat with your captain and crew in advance while you organise your yacht charter, perhaps they can arrange one for you.
Watersports – Have you ever tried watersports like waterskiing, tubing, kneeboard or wakeboarding? Just like the adrenaline rush you get on a jetski, watersports will bring your day up a level or 10. Check which yacht charters have watersport equipment included, like this one!
Final Thoughts on Yacht Charter in Turkey
There you have it folks, these are our picks for the top Yacht Charters in Turkey. Whether you opt for a trip in Marmaris, Bodrum or Fethiye or choose to explore somewhere else along Turkey's gorgeous coastline, you won't regret a yacht trip here – it is by far, one of our favourite things to do in Turkey.
And if you didn't find what you're looking for, well there is a whole heap of boats listed on Sailo. They've got boats listed worldwide, from Turkey to Australia and the Caribbean.
If you haven't found something on this list that suits your budget and travel style, go wild and browse through all the options on Sailo!
---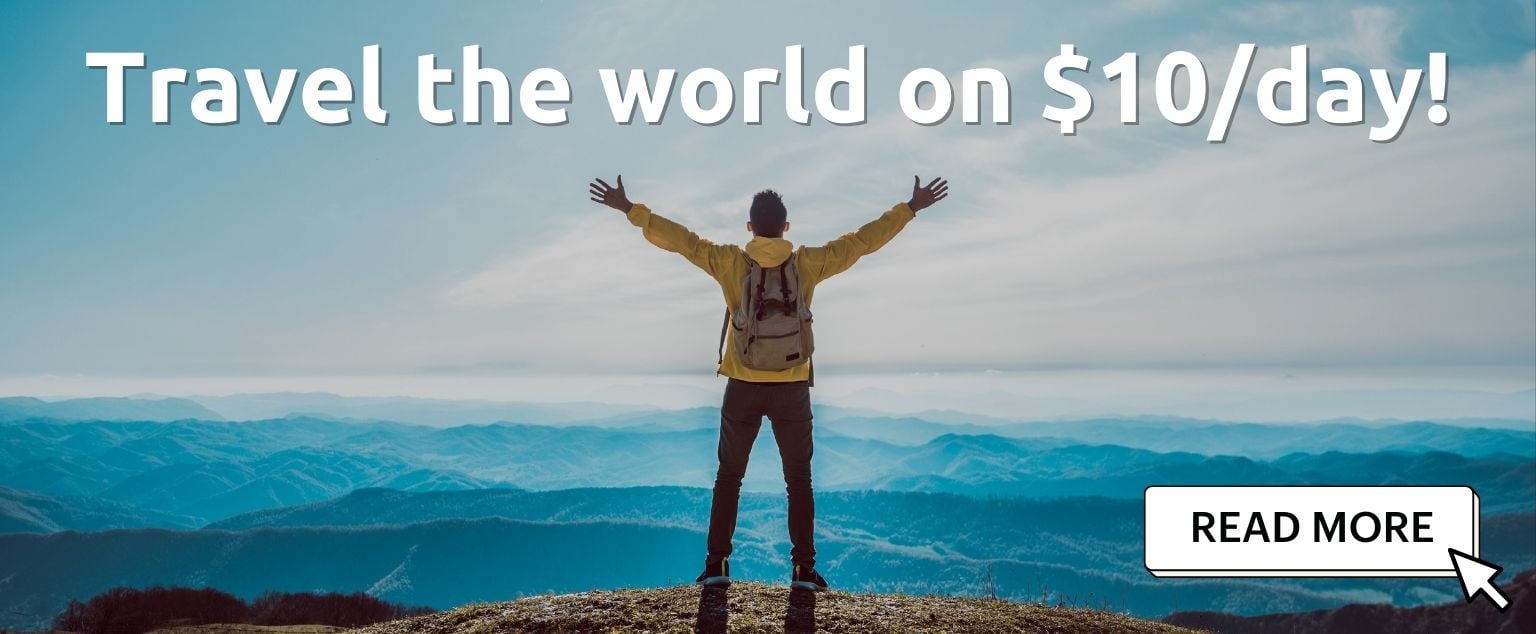 And for transparency's sake, please know that some of the links in our content are affiliate links. That means that if you book your accommodation, buy your gear, or sort your insurance through our link, we earn a small commission (at no extra cost to you). That said, we only link to the gear we trust and never recommend services we don't believe are up to scratch. Again, thank you!