Strolling on one of those paved, coastal walkways about a metre and half above the waterline, a whispering voice echoes in the back of our minds…
"Just jump you tight bastard!"
And never will the temptation be higher than in the wondrous district of Bodrum, where the turquoise water is more attractive than Nala from the Lion King…
…and where launching yourself into the Aegean Sea is more tempting than a beer on a school night…
Either way, Bodrum is big, and covers a large area that is jam packed with sub-European intrigue, outdoor pools, and private yachts. So, to aid you in your search for where to stay in Bodrum, I have created this unreal guide to the top boutique hotels, seaside resorts, and overpriced tents in the region.
Let's dive in! (hahaha)
Backpacking through Turkey? Looking for a quick pick? These are our top recommendations for places to stay in Bodrum.
This terraced villa has room for 8 guests, making it ideal for group or family vacations! Let alone Bodrum, this is one of the best Airbnbs in Turkey…
…And it acts like it! There is a private pool overlooking the bay, fibre optic wifi, floor-to-ceiling bay windows for each bedroom, and air conditioning throughout. If you're looking for comfort and class, this is the only place you should book when you visit Bodrum.
One of the best places to meet other travellers, this hostel (probably one of the best hostels in Turkey) encourages the kind of atmosphere that long-term backpackers love. There is a campground and dorm room setup, breakfasts and dinners are provided, and there are a ton of activities to get involved in nearby. And the beach!
If you fancy getting the full celebrity treatment, then there is no better luxury Bodrum hotel. This hotel features a seasonal outdoor pool, luxurious rooms and a beautiful seafront terrace. The breakfasts here are truly extraordinary, and the spa will give you the full contingent of relaxation you need for your holiday!
Bodrum is a fairly small town and development is strictly regulated. This is both good and bad. It means that the city has managed to retain its historical, cultural features and charm…
…And fills up faster than an egg cup under a pressure washer. So book early, and if you do end up disappointed, there are a ton of other great places to stay in Turkey!
Bodrum town (Bodrum city?) is the main event, great for the beach, bars, and a vibrant atmosphere. It's full of all the local flavour and culture you could want, with easy access to the beach and exciting nightlife. Within this area, you're best off in the downtown, near Bodrum city centre.
Bitez is just 4 kilometres east of Bodrum and is a quieter alternative, as well as a little more budget-friendly. That doesn't mean that you can't find some of the top Bodrum hotels (possibly equipped with private pools, or private beaches) swanning around either.
Continuing along the Bodrum peninsula, we have Gumbet. There is a large collection of restaurants and nightclubs in this area, as well as 5-star hotels, seaside resorts, and budget gems.
Yalikavak is just out of Bodrum and is a popular place for British ex-pats because of its laid-back vibe. It also has amazing beaches, seafood, and a fascinating historic centre.
And if you want a smaller, quieter area with great seafood restaurants set against the ocean, then spend some time in Gümüslük. The food in this area can get fairly expensive, but the tastes and the experience are worth it.
Bodrum accommodation options fill up fast. So, use this easy guide to work out where to stay and make your booking as soon as possible! Turkey is generally pretty safe, so you don't have to worry about where you're staying too much!
#1 Bodrum Town – Where to Stay in Bodrum First Time
Downtown Bodrum is a small historic area that's become one of Turkey's most popular seaside destinations. You'll step into another world when you explore this small town with its lush greenery, stark white buildings, and stunning minarets.
But this area isn't all architecture and history. At night, this is a popular nightclub and bar area and has a maze-like market that you could get lost in for days.
But the real draw of Downtown Bodrum is the beach. This area has been popular amongst Turkish travelers for years, and it's starting to become popular amongst foreign travelers as well.
Bodrum town also contains some of the coolest places to stay in Bodrum for travelers looking for everything from amazing food to history and lots of local flavor.
Best Airbnb in Bodrum Town: WH?TE BODRUM
5 guests. Fully private pool. Colour coordination. Rooftop terrace (with ocean views). This sensational Airbnb is a stylish combination of class and functionality, offering some of the best hospitality that Bodrum has to offer. Only a short walk from the city centre, and Bodrums epic beaches, this place is great for families or groups of mates. It's located in a pretty quiet district, so everyone will be able to fully take on the day after a good nights rest!
This hostel in Bodrum is family run and it's right in the center of the action and only 100 meters away from the beach. The owners are also environmentally friendly and have decorated with resourced furnishings that are both functional and attractive.
You can choose from a range of room sizes at this hostel and enjoy your time by the sea whether you're on your own or in a group.
This is a great choice if you're deciding where to stay in Bodrum for families. It's located just a short walk from the center but in a quiet street for peaceful nights. The beach is close by and the hotel includes an outdoor pool and a Turkish bath that you can indulge in.
The rooms are nicely decorated with tiled floors and natural colors to suit the long, hot days and nights.
Things to Do in Bodrum Town
Wander the streets and people watch, duck into tiny stores and explore historic buildings.
Spend a night wandering from one bar to the other in search of new friends and fun.
Check out the 15th-century castle of St. Peter, the most prominent landmark in the area.
Leave the crowds behind on a privately chartered yachting day out. Explore some of the lesser visited bays and beaches, unbothered by the rest of the holiday crowd!
Head slightly out of town to hear live music at a Graeco-Roman amphitheater.
Spend a day browsing the stalls of the market.
Get hands-on with Turkish cuisine on a local cooking course!
Get a glimpse of the past at the Bodrum Museum of Underwater Archaeology and the Mausoleum at Halicarnassus.
Spend some time in a Hamam or Turkish bath, and wash your troubles away.
#2 Bitez – Where to Stay in Bodrum on a Budget
Bitez is located close to Downtown Bodrum but far enough away that you can enjoy a bit of peace and quiet. There are still great restaurants, cafes, and shops in this area though, clustered around a lovely beach which is perfect for kids and people who love watersports like surfing and sailing.
This is one of the best areas to stay in Bodrum on a budget as the accommodation options are incredibly varied. No matter how much money you want to spend, you'll find a variety of options in Bitez. It also has a laidback, relaxing vibe that's the perfect antidote to busier parts of this area.
If you're trying to decide where to stay in Bodrum for one night or for longer, this small house might be the answer. It accommodates up to 3 guests and is suitable for children and adults. The ocean, bus stop, shops, and a taxi stand are all within walking distance and the house itself is clean, comfortable, and welcoming.
The Queen Boutique Hotel is an almost unrivalled pick for the best budget hotel in Bitez. With rooms going for less than an Italian hostel in peak season, this is a great way to keep your cash for the more enjoyable things. And you don't have to compromise on comfort! The hotel offers a superb outdoor swimming pool, a private beach area for guests, and a sea view.
Located in one of Bodrum's best neighbourhoods, this hotel offers spacious rooms, a fully equipped kitchen, a private bathroom, and a balcony overlooking the pool. There's also a bar on-site so you can enjoy a snack, all within easy reach of Bodrum's downtown and all the action there.
This is an amazing all-inclusive hotel with a private beach and all the facilities you could want whether you're deciding where to stay in Bodrum with kids or on your own. The hotel is just 500 meters from the center and beachfront and offers facilities like a sauna, bar, outdoor pool, and a hammam.
Things to Do in Bitez
Walking on the promenade and doing some people watching.
Go surfing, sailing, or any other water sport you enjoy.
Have a lazy morning, and then spend the afternoon at a Turkish bath and Spa. The only way to truly understand why everyone kept invading this country…
Relax on the beach and work on your tan.
Get romantic (or just have a good time with your mates) at a local vineyard's wine pairing evening, with free hotel pickup!
Stake out a chair in one of the nearby restaurants and have a meal looking out at the ocean.
Rent a boat charter for a day or two.
#3 Gumbet – Best Area to Stay in Bodrum for Nightlife
Gumbet is one of Bodrum's best neighborhoods for all the attractions of the center without the busyness and noise. This is a small area that has a good collection of restaurants and night clubs as well as shops and beautiful beaches where you can swim without the crowds.
There are a range of accommodation options available in Gumbet. You'll find the 5-star hotels just outside of the area and smaller hotels in more central streets.
Located in one of the best neighborhood to stay in Bodrum, this private house will suit 4 guests and offers all the comforts of home. It includes a living room and kitchen that's outfitted with everything you'll need for a long or short stay.
Public transport to the center of Bodrum takes about 15 minutes and the station is located within walking distance of this small house. It also has a garden where you can enjoy your breakfast or a drink in peace and quiet.
The Canna Garden Hotel is a budget, adult-only property that couldn't be better suited to enjoying the nightlife of Gumbet! There is an outdoor pool, bar, and restaurant that serves a mix of western and local Turkish dishes. The property is only one kilometre from Bodrum Castle and just a short walk from the ruins of the Myndos gate. There is both free wifi and free private parking available.
Best Hotel in Gumbet: M Suite
This hotel is located in one of the best areas to stay in Bodrum. The rooms are large, spotlessly clean, and decorated in beach tones to suit your stay. They have a balcony or patio where you can enjoy the incredible views and the hotel is in an excellent location only 320 meters from the center of Gumbet and with the beach nearby.
Things to Do in Gumbet
Go bar hopping at night with a group of friends.
Relax on the beach and soak up the rays and the relaxed vibe.
Go snorkelling, swimming, surfing, or do pretty much any other water sport you enjoy.
Visit the local Marina bars for drinks overlooking the ocean.
Head down to the local market for bargain souvenirs and people watching.
#4 Yalikavak – Coolest Place to Stay in Bodrum
Yalikavak is popular amongst British expats for its relaxed beach vibe. It's a small area that's slowly getting more popular but is still great for luxury and budget travelers, with lots of accommodation options at every price point. So, it's a good choice if you're deciding where to stay in Bodrum on a budget.
So, if you just want to relax and kick back, then Yalikavak is a great area to check out. It has a lovely beach, great restaurants with amazing food, a historic center, and a new marina where you can have a few drinks and watch the sun go down.
This Airbnb includes everything you could want in a vacation stay. The property has sensational top-floor views and even access to a shared pool! The place is relatively new, with a brilliant design, and a lot of light. Someone knew what they were doing here, and you can tell. The space has room for up to four guests, free wifi, a kitchen, and free parking.
This is the first 'budget' hotel I've encountered that has a Turkish bath, sauna, and fitness suite. Obviously, it has an outdoor pool too. Yes, there is a massage room, tennis court, children's pool and playground too. This is a fantastic place to be when visiting Bodrum!
Even if I had been paging through the latest edition of Vogue earlier, this would still be the sexiest thing I've seen today. Overlooking the Turkish Riviera, the Bodrum EDITION is home to a unique, state-of-the-art spa facility offering Turkish Hammam, a salt treatment room, a sauna, a steam room, a plunge pool and 14 tranquil treatment rooms. And the beds are comfy too! There can't be many hotels in the entire world that beat this one out…
Things to Do in Yalikavak
Head down to the famous craft market for some unique and well-made souvenirs.
Spend some time in the older section of this area and just explore the twisting streets.
Check out the landmark stone windmill on the harbor front.
Spend a little time and money at the Palmarina, set up to cater to luxury travelers.
Find a restaurant overlooking the water and watch the most gorgeous sunset you've ever seen.
#5 Gümüslük – Best Neighborhood in Bodrum for Families
If you're looking for a quieter stay without the nightclub vibe, then try Gumusluk. This area can be a little more expensive, especially the restaurants, which is why it's a popular place for risk Istabulites to grab a meal. But once you taste the seafood, you probably won't mind spending a little extra for the privilege.
Gumusluk sits on a curve of the peninsula that creates a secluded bay and houses Rabbit Island. The area is strongly regulated to prevent overdevelopment, which is why it retains its slow, relaxed vibe.
This has also preserved many remnants of the ancient culture that once lived there. Equally important is the fact that it's the best neighborhood to stay in Bodrum for cosy little homestays and B&Bs.
Oh, so you want a holiday that you actually enjoy this time? Then look no further than this unbelievable seafront property, top-tier for a beach vacation. Situated on the Aegean coastline, overlooking Rabbit Island, there is room for up to 5 guests, and the property offers a kitchen, free wifi, air conditioning, and beach access directly from the house.
Offering a delicious homemade breakfast and dinner every day, the Bodrum Ecofarm makes life easy for you and creates a sense of community that brings travellers together. Despite being in the minority of places not offering a swimming pool, there are lots of things to do, including joining boat trips, climbing hills, and taking it to the beach. The farm is a great place to meet other travellers, enjoy some of the fruits, and make friends with the dogs!
Located in the best neighborhood in Bodrum to stay in, this is a great accommodation choice for families and for groups. It's a boutique hotel located only 100 meters from the beach and includes an outdoor pool, kids' pool, outdoor bar, and sun lounge area where you can soak up the sunshine.
There are also a range of rooms available that will suit every travel style and group.
Things to Do in Gümüslük
Grab a seaside seat and have some drinks while the sun goes down in front of you.
Try some of the restaurants and then try to convince yourself that they aren't worth the price.
Have a beach party and dance around the bonfire on cooler nights.
Visit the local market for unique arts and crafts as well as tourist souvenirs.
Just relax in a café and take in the scenery.
ALWAYS sort out your backpacker insurance before your trip. There's plenty to choose from in that department, but a good place to start is Safety Wing.
They offer month-to-month payments, no lock-in contracts, and require absolutely no itineraries: that's the exact kind of insurance long-term travellers and digital nomads need.
SafetyWing is cheap, easy, and admin-free: just sign up lickety-split so you can get back to it!
Click the button below to learn more about SafetyWing's setup or read our insider review for the full tasty scoop.
Here's what people usually ask us about the best places to stay in Bodrum…
If you're ready for a really authentic trip in a place that has centuries of history, great food, and a culture that's completely different from your own, then it's time to visit Bodrum. And you need accommodation options that will match your trip and your unique travel style.
That's true whether you're deciding where to stay in Bodrum for your first time or returning to get another taste of the city. You can trust that our guide will help you find any lodgings that you love as much as you will love this city. If you plan to travel around Turkey, make sure that you also check our Best Hostels in Turkey guide!
Do you own an awesome hostel, hotel or apartment? Want to be featured in our list? Email [email protected] to find out how.
---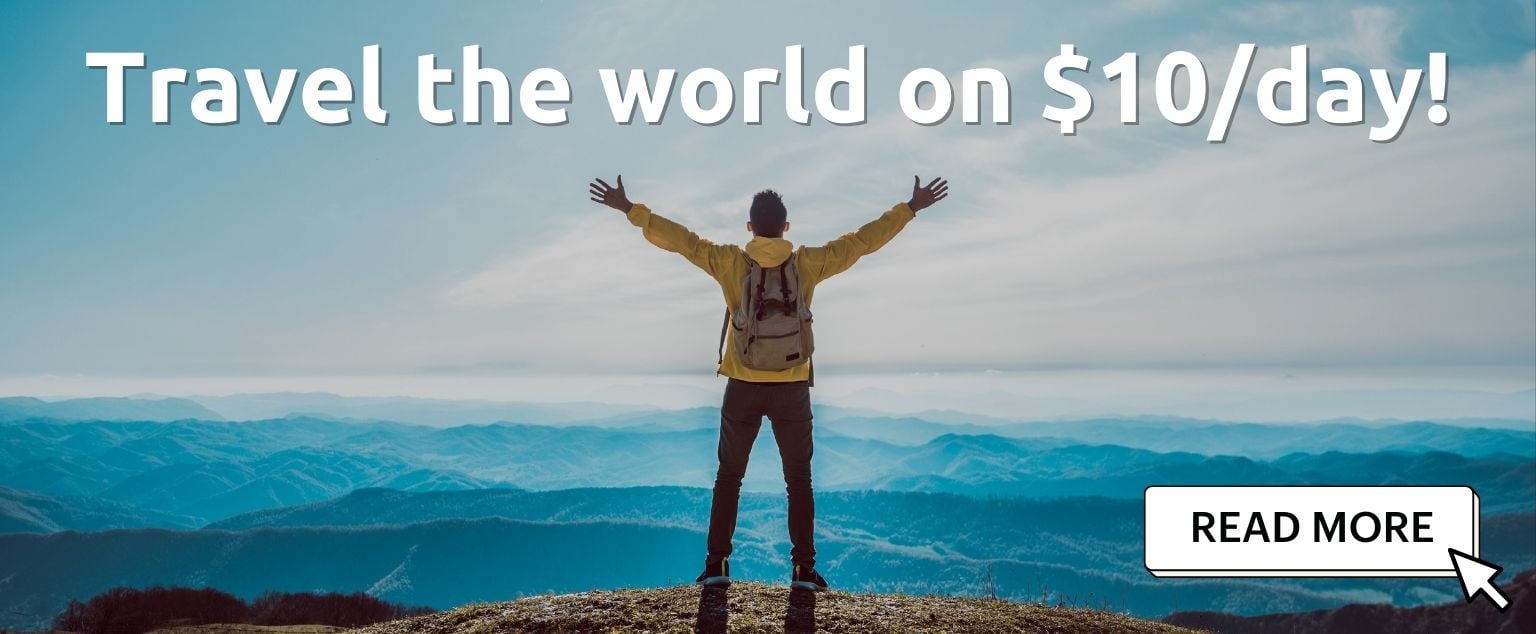 And for transparency's sake, please know that some of the links in our content are affiliate links. That means that if you book your accommodation, buy your gear, or sort your insurance through our link, we earn a small commission (at no extra cost to you). That said, we only link to the gear we trust and never recommend services we don't believe are up to scratch. Again, thank you!