Followers of this blog will know already that we just love backpacks and take great delight in trying, testing and reviewing as many as we can for you. The more dedicated followers among you will also know that I personally am a huge fan of Arc'teryx and so I jumped at the opportunity to review their new Konseal backpack.
In this review we take a deep dive into the Arc'teryx Konseal backpack. Read to get up close and personal and with the new and improved version of the Canadian outdoor brands alpine, mountaineering and cragging pack. We will pay attention to its features, its build and design, we'll look at its best use and will of course offer our humble opinion as to whether it's worth the price tag.
Quick Summary of the Arc'teryx Konseal Backpack
The Arc'teryx Konseal is an outdoor backpack from Arc'teryx designed for alpine use. That means it is fundamentally a backpack made for cragging, bouldering and climbing. Now, it's not exactly commonplace to climb with a pack on (although serious climbers sometimes do) but rather, its pack designed for carrying all of your gear to the foot of a rockface.
Of course, backpacks are multifunctional and the Arc'teryx can also be used for travel, going to the gym or whatever else you want to use a bag for. In this review we will look very closely at how successfully it translates to alternative uses in this review – afteral, this is a travel blog.
It utilises a sturdy, almost rectangular design and offers top-fill access only. In terms of features, it's quite minimal and at $160 is priced very reasonably for technical gear from such a reputable brand.
The Konseal backpack is available in 15l, 40L and 55L versions but for this review I tested the 40L one.
Specs – (40L Version)
Size: SRT, REG
Weight: 1.575kg / 56oz
Dimensions: H: 6ft 1″/185.4cms Width: 34″/86.4cms, Waist: 32

Price: $160
Ladies & Gents, It's Time to Step Your GEAR Game Up. 😉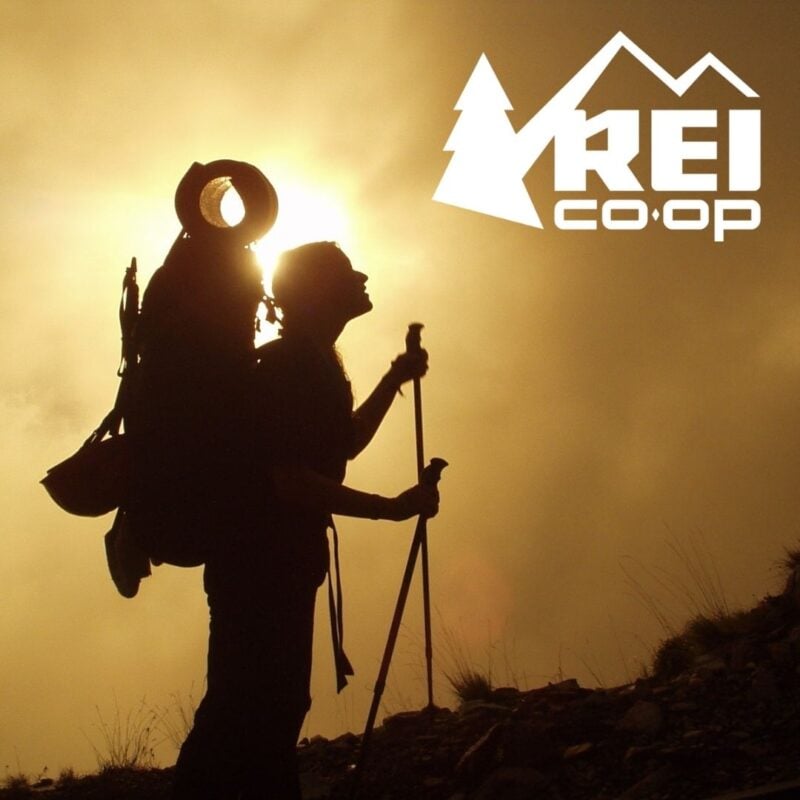 REI is one of America's biggest and most-loved outdoor gear retailers.
Now, for just $30, get a lifetime membership that entitles you to 10% OFF on most items, access to their trade-in scheme and discount rentals.
Join REI Today!
Arc'teryx Konseal Backpack Features
Let's now take a close look at the pack's key features.
Outside The Pack
The shape of this pack is kind of unusual for an outdoor backpack. As I said in the intro, its almost rectangular in shape and has a very sturdy and rigid frame. In fact, it kind of reminds me of the box-backpacks that Uber-eats riders carry.
On the inside side of the outside, we have two semi-padded arm straps, a grab strap, the hip belt and the usual adjustment straps. In terms of lumber support, there is a bit of padding but none of the exo-skeleton, mesh lumbar support that you get with proper hiking and backpack packs. There are also 4 hoops for ropes to slide through.
Flipping it around (the outside side of the outside), we have a carry handle, a few more compression straps and then we get to the access and storage.
Now, this pack is pretty rudimentary from an access and storage point of view. It zips open at the top and only – this means that to pack and unpack the pack you pretty much have to reach into it. It doesn't zip open "all the way" like sum packs do and if you have packed something at the bottom of the bag, you will need to reach in and grab it.
There isn't a great deal in terms of external pockets. In fact all there is is the one single top zippered pocket which is wide and deep enough to fit a water bottle and rolled up rain jacket.
In terms of materials, the pack uses Hadron™ N315r HT nylon 6,6 LCP – bluesign Approved Material, FC0 DWR and 690D Cordura nylon 6,6.
Inside The Pack
Ok so the inside of the pack is largely dominated by one, big and deep main compartment. Then on the inside there are 2 zippered pockets which would fit documents, some toiletries, snacks and maybe a pack of smokes.
The inside material is water-resistant nylon-tarpaulin.
There really isn't much more to say here, it's a very simple and straightforward design.
Arc'teryx Konseal Backpack Performance
Now that the facts are out of the way, let's see how the pack actually feels to use.
Comfort
I'm used to backpacking and hiking style backpacks so wearing this felt a bit unusual. Basically, you do feel the boxy frame when you wear it and there isn't much in the way of lumbar support. Note that this isn't a design flaw, the pack has been designed this way for its intended use as a bouldering and cragging pack.
In terms of weight, coming in at 1.575kg / 56oz it is certainly not in the light or ultralight category but isn't heavy-duty either.
Best Uses
This pack is intended to be used as a technical, climbing backpack. It's relatively light (an advantage of not using a back support system) and because it's solid, keeps its shame. As such it is a good pack for dashing up rock faces with and remains comfortable on the approach.
The fact that the pack is designed for cragging means that it's designed to be pretty much completely unpacked at the foot of a summit – the simple, top-down access makes this very easy.
Other Uses
Personally I am not a climber so whenever I test a technical pack like this I am really looking for how versatile it is.
The capacity and shape of this pack make it very suitable to be adapted as a travel pack. I would definitely take this backpack on weekends away, work trips or maybe even vacations of one week if I was travelling relatively light. The shape and size make it suitable for storing in the overhead compartments on trains, buses and planes.
While this is a technical outdoor pack, it is NOT really all that suitable for hiking as it does not have the lumbar and hip support that makes hiking packs comfortable for carrying over long distances.
Arc'teryx Konseal Backpack Pros and Cons
Every single pack I have ever tried has strengths and weaknesses. And the Arc'teryx Konseal is no exception, let's see what it does well and where it could be improved.
What We Liked About The Arc'teryx Konseal Backpack
What I love about the Arc'teryx Konseal above all is the simplicity of its design. Over the years I have tried and tested loads of different hiking packs and travel packs that have too many features that I never use.
This one, packs from the top into a single main compartment. There are no superfluous extra pockets.
I really rate this pack for carry on. It acts as a great travel pack for short vacations (1 week or so?), weekend breaks, stag/hen do's and business trips.
What We DON'T Like About The Arc'teryx Konseal Backpack
It does feel a bit too boxy for me. I mentioned earlier that it feels a bit like an Uber-eats backpack box which I don't personally dig.
While it may well be a great cragging pack, it's nowhere near comfortable enough to use a hiking pack. That may be an unfair criticism to level as it was not designed for this purpose but personally, I need my backpacks to adapt for hiking use.
Aesthetically, I have to say this is amongst the less attractive of Arc'teryx products but that's subjective and some would say shallow.
Arc'teryx Konseal Backpack Vs The Rest
How does the Arc'teryx Konseal compare to other backpacks in its class? In this section we will compare it to other cragging packs, as well as other travel packs.
Capacity: 25L
Weight: 3Ibs 12 oz
Price: $219
The first, most apparent difference between the Patagonia Cragsmith and the Konseal is probably the top-lid zippered compartment which packs in some serious storage potential. The next big difference is the dual opening system as opposed to the Konseal's simply, top access only opening.
Of course, the Cragsmith offers 5 extra litres of storage which may come in useful to some of you, but it does mean the pack is too big to take into the cabin as carry on luggage on aeroplanes.
Personally, I prefer the aesthetic of the Cragsmith but I will say it doesn't double up as a travel/carry-on pack in the way that the Konseal does.
Capacity: 40L
Weight: 3Ibs 12 oz
Price: $299
The Nomatic travel pack is NOT a cragging or outdoor backpack. The reason I am offering it up as a competitor is for those of you who are looking to buy the Arc'teryx as a travel only pack.
So, the Nomatic travel bag is also 40L, also has a kind of boxy, rectangular shape and is perfect for taking on business trips and as carry on.
Where it differs is that the Travel pack has loads more opening and storage options along with a laptop compartment. You can find our full Nomatic Travel Pack review here.
If you are looking for a straight up travel pack and have no interest in cragging, then go the Nomatic. If you are after a backpack that can handle both, get the Arc'teryx Konseal.
Final Thoughts on The Arc'teryx Konseal
In summary, the Arc'teryx Konseal is a sturdy and functional technical backpack purpose made for cragging. Its minimalist and reliable although it could be that bit more comfortable.
As a travel pack, it's perfectly serviceable although there are better options out there.
---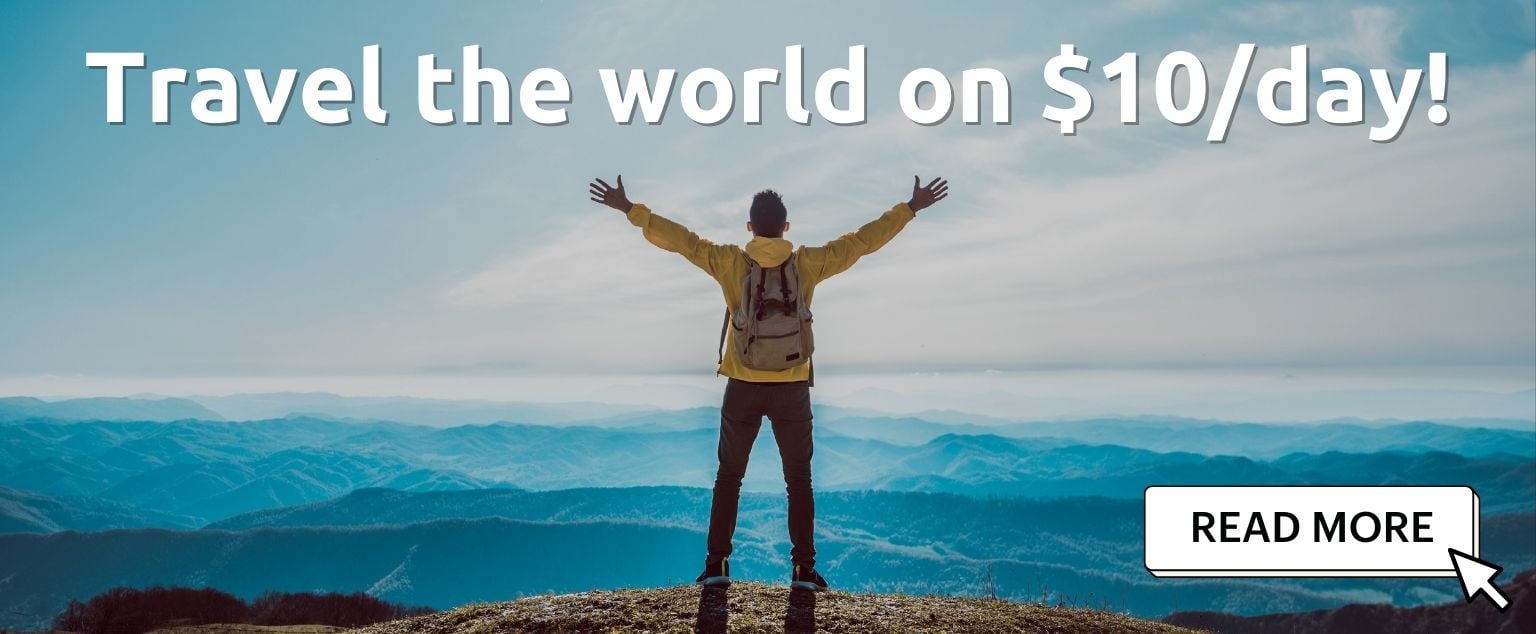 And for transparency's sake, please know that some of the links in our content are affiliate links. That means that if you book your accommodation, buy your gear, or sort your insurance through our link, we earn a small commission (at no extra cost to you). That said, we only link to the gear we trust and never recommend services we don't believe are up to scratch. Again, thank you!