One of the camping world's unsung heroes, air mattresses have made sleeping outside more comfortable than ever. Gone are the days of lugging an old mattress around in the truck bed. Modern amenities allow air mattresses to reduce down and stow away under the front seat and deploy into cushy thrones that have us making up excuses to spend the nights outside.
You can find air mattresses with battery-powered pumps and self-inflation options that take the huffing and puffing out of camping trips and convince you to spend more time out of the house. To get on the fast track towards sleeping in the fresh air, investing in the best air camping bed out there is wise.
It isn't easy to separate the best from the rest, especially with so many contending air mattresses that make big promises. Every other sleeping pad promises to be overweight and make you feel like you're sleeping on a cloud, but how many of them can show up night in and night out and do the dirty work? We're looking at these essential aspects of sleeping outside and taking the guesswork out of your next piece of outdoor gear.
Every pad may seem comfortable at first inflation, but only a few great options get you through the night without some minor deflation. This mentality isn't just important in the backcountry. There is a significant difference between any old inflatable mattress and some of the best inflatable car-camping bed options.
Today, we'll dig through those differences and come up with our favourite air mattresses of all creeds.
Quick Answers – Come Lay On These Air Mattresses!
Choosing The Best Air Mattress & Sleeping Pad
At the end of the day, there could be six inches or less separating you from the cold, hard earth. It may seem like you're choosing between many very similar inflatable air mattresses and pads, but minute details make a big difference in a great night's sleep.
That said, there are actually health benefits from sleeping straight on the earth (earthing).
Here are a few questions to help put your head on the right sleeping system.
Where are you planning on sleeping?
Inflatable mattresses get smaller the further away from the nearest parking lot they are designed to be carried. If you're shopping for an air-bed to sleep in the car a few nights a week or camping out with your mates every few weekends, there's no need to torture yourself with a tiny, easy-to-carry sleeping pad – treat yourself to an extra bit of comfort.
Unless, of course, you're heading into the backcountry. If you plan on logging a few miles before setting up shop, it doesn't matter how comfortable your sleeping pad is if it's too heavy to make it to camp. When shopping for an air mattress made for backpacking, weight should be the #1 factor.
What's the weather going to do?
If you're planning on sleeping outside in rain, sleet, snow, or shine, you can't trust any old plastic lining to stay warm. Sleeping pads and mattresses use an 'R-value' to measure insulation. The higher the value, the warmer your air mattress!
Summer won't require more than a value of 1 or 2, but by the time winter rolls around, you'll want an R-value of at least 4.5.
How far will you have to carry it?
As a general rule, it's probably best not to buy any camping air mattress you're not comfortable lugging around a few feet. Every mattress on our list is light enough to carry about a half-mile. Beyond that, each pound in your pack really starts to add up. The sleeping pads on our list fit for long-distance trips will be vastly different from the more cushy air bed options made for car camping, festivals, or cool nights in the backyard.
Any sleeping pad will work in the car, but most air mattresses won't work far away from it.
Ladies & Gents, It's Time to Step Your GEAR Game Up. 😉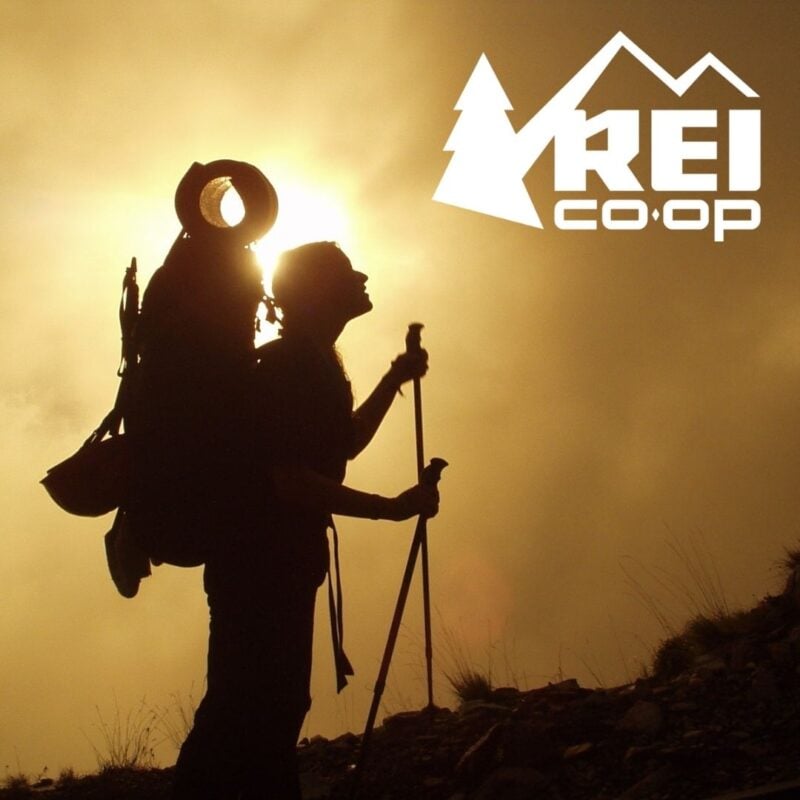 REI is one of America's biggest and most-loved outdoor gear retailers.
Now, for just $30, get a lifetime membership that entitles you to 10% OFF on most items, access to their trade-in scheme and discount rentals.
Join REI Today!
Specs
Packed Size (Inches) – 10 X 20
Weight (Lbs) – 5.75
Price ($) – 149
Who else but the REI co-op could lead the way towards a great night's sleep outside. A proper air bed built for two, this camping mattress is perfect for couples or the whole family, as it quickly expands across a tent floor and feels like the mac-daddy of them all. While the 2.6 R-value isn't enough to get you through the depths of winter, this cozy air bed isn't about extreme conditions.
Instead, it's about extreme comfort at an affordable price. This queen-sized air-bed fills your tent space with surprisingly warm and cozy comfort thanks to the extra six inches of lift. It's comfy enough to work as an air mattress if you've got company over and packs down to a size perfect for car camping.
+Pros
Separate inflation and deflation valves won't let air escape until you're ready to pack it up
Welded seams gives an extra layer of protection against leaks
XL air mattress can work in the home as well as on the road
-Cons
Too large to use as a backpacking sleeping bag
2.6 R-value doesn't provide much ground insulation
Specs
Packed Size (Inches) – 16.5 X 12.5
Weight (Lbs) – 4.9
Price ($) – 100
Summer nights spent outside don't require much more than this pumped-up camping mattress. The Kelty represents serious competition to the REI Co-Op kingdom's throne by cutting off a few dollars across the bottom line. Kelty sacrificed a bit of utility to reach such an affordable price, but fair-weathered campers may hardly notice the difference.
The comfortable queen bed also sneaks in at a pound lighter than the heavy-duty kingdom air mattress to make a legitimate argument for a place in your closet. This air mattress isn't great for much more than warm summer nights, but who wants to sleep on frozen ground anyways.
Big, comfortable, and with easy inflation thanks to the included battery inflated pump, you'll have the diamond pattern deployed before lunchtime. The cherry on top is the double-digit price tag. These dependable two-person camping mattresses serve warm adventures well while staying affordable.
+Pros
Comes with its own battery powered pump that has the mattress inflated in a hurry
Weighs and costs significantly less than the REI kingdom mattress
150D bottom rating can survive especially serious rounds of sleeping bag tag
-Cons
This Air Bed comes with zero insulation
Integrated pillow sounds fancy but you'll still have to pack an extra
Specs
Packed Size (Inches) – 4 X 9
Weight (Lbs) – .9
Price ($) – 229
This sleeping pad may be the most well-rounded single-person sleeper in the great outdoors. The Xtherm excels in winter backpacking but provides a great night's sleep year-round. Thermarest's famed contoured build helps the sleeping bag stay cushy while shrinking down those extra few ounces that make the difference on ultralight packing lists.
The warmth is what stands this sleeping pad head and shoulders above the crowd, and it knows it. The Xtherm is not a cheap air mattress. It represents a serious investment into sleeping outside, and it pays off with four seasons of lightweight sleeping comfort.
Thermarest has focused solely on sleeping pads since the '70s and established themselves as a responsible part of a healthy and balanced sleep system. This dedicated sleeper is the result of decades spent outside.
+Pros
6.9 R-value signifies some of the best insulation in the business
You won't find another sleeping pad as warm and lightweight
No better choice for 4 seasons in the back country
-Cons
Most expensive sleeping pad on our list
It's a bit more warmth than most camping trips will ever require
Specs
Sleeping pad Packed Size (Inches) – 5.25 X 7
Weight (Lbs) – 9.6
Price ($) – 349
Whether you realized Bonnaroo is only a few days away, got called out on a tinder bluff, or just want to cut back on a few decisions, this one-stop-shop will give you everything you need to get camping this weekend. Just don't forget to pack water!
While the air mattress on its own isn't game-breaking, the package might be. You can get a sleeping pad, sleeping bag, and two-person tent shipped to your doorstep in one big box. This isn't one of those combo packs full of duds, either. Every part of this is the real deal, starting with the included REI passage 2 Tent, reinforced by the REI Stratus Insulated Air Sleeping Pad and wrapped up by the Trail Pod 30 sleeping bag.
That all adds to a 9.6-pound combination that will kickstart a love for the great outdoors.
+Pros
Everything you need to car camp this weekend
A rare all inclusive kit full of quality camping products
Can often be found on sale
-Cons
The combined kit will feel heavy after a few miles
The tent is fit for two but the kit only ships with one sleeping bag/pad
Specs
Packed Size (Inches) – 7 X 15
Weight (Lbs) – 3.15
Price ($) – 134
ALPS offers up a versatile air bed with a key focus on resilience. The polyester framework and incredible weight resistance make our favourite durable and dependable air bed. It inflates fast and stays in shape overnight or all weekend. When it's time to get back to the great indoors, the air bed compacts down into its own carrying case.
You can choose between a twin size and a queen Vertex option, both of which won't beat any low-weight records but represent fantastic middle-class car camping options.
The camping mattress makes its case off the versatile pumping options, quick inflate, and durability. Anyone looking for a particular extreme in their sleeping pad may need to look elsewhere, but anyone wanting a sleeping pad that can do a bit of everything may find a great night's sleep atop this inflatable camping bed.
+Pros
Fast inflation can go from zero to bedtime in 2.5 minutes
Included pump comes with a rechargeable battery
500 Lb weight limit can sleep a sumo wrestler
-Cons
Slightly large packed size for a twin air mattress
Too heavy to accompany extended trips to the backcountry

Do You Want to Travel FOREVER??
Pop your email in below to get a FREE copy of 'How to Travel the World on $10 a Day!'.
Specs
Packed Size (Inches) – 9.5 X 4.5
Weight (Lbs) – 1
Price ($) – 179
This one-person pad is Sea to Summit's lightest and thickest sleeping pad option. The highlights include air-sprung cells that stretch out the thick padding and create a more sleeping room without adding pounds. This cheeky thickness helps boost the R-value of this camping mattress to a 3.2, which fits the pad squarely into a three-season range.
An extra splash of width, a boost of thickness, and various sizing options help seal the deal for this versatile sleeping pad. This backpacking specialist is probably a bit cramped to take on the festival circuit, but the lightweight pad slips into its own bag and makes a great backpacking sleeping pad.
You'll get moving quickly in the morning with the two-pronged valve. Any overnight adventure will get a bit more comfort out of the thick, 4-inch height that brings mattress spring comfort to the backcountry.
+Pros
Three different sizing options help fit in a great night's sleep
Two different types of insulation are better than one
One of the best backpacking sleeping pads for side sleepers
-Cons
Durable rubber outer layer tends to squeak
A bit light for car camping and a touch heavy for backpacking
Specs
Packed Size (Inches) – 4.5 X 8
Weight (Lbs) – 1.65
Price ($) – 99
This plush sleeping bag is bringing serious comfort down to double digits. As one of the more affordable backpacking air mattresses out there, the Kymit fills a much-needed void by helping backpackers save a few dollars without sacrificing quality.
A cheap air mattress is always a risky proposition. Checking the forecasts and sticking to summertime helps you get away with a night or two outside with a lackluster tent, but one pop can ruin the night no matter where you are. The Static V sleeping pad takes the guesswork out of saving you money and will have you spending more nights sleeping underneath the stars.
+Pros
A great first foray into backpacking sleeping pads
One of the most dependable and affordable single person camping mattresses out there
Purchase protected by a limited lifetime warranty
-Cons
One size fits all
Slightly heavy for long distance backpacking
Specs
Packed Size (Inches) – 6 X 11
Weight (Lbs) – 1.5
Price ($) – 100
Red bull's the only thing that gives you wings, but this REI AirRail sleeping pad comes with extended edges to serve as the next best thing. The self-inflating central cushion works on its own to give you a place to sleep, but the wings on this sleeping pad make it one of the comfiest single sleeping pads on the market.
Unless you're planning a spartan adventure deep into the woods, what's the harm of bringing a few extra ounces? The AirRail sides keep you locked into place all night long and bring together the comfort of this XL sleeping pad. Just a few inches on either side will provide all sorts of sleepers with the comforts of home while on the road.
These extra sides also add a splash of insulation that elevates the sleeping pad into a four-season conversation. An R-value of 4.2 keeps you warm even through chilly mountaintop nights.
+Pros
Wide edges and narrow bottoms stretch out the sleeping pad without feeling unwieldy
Not the highest R-value on our list but still suitable for winter camping
Three separate size options help all sorts of sleepers
-Cons
A bit too heavy for long mileage
The self-inflating only goes as far as the central cushion – you'll have to inflate the air rail sides on your own
Specs
Packed Size (Inches) – 14 X 25
Weight (Lbs) – 26
Price ($) – 449
This sleep system might just be more comfortable than your mattress at home. The most expensive inflatable mattress on our list earns its heavy payday by bringing all sorts of home comforts on the road. Two layers of memory foam help you sink into a good night's sleep no matter where you are, while a durable waterproof bottom layer protects you from the ground up.
All this extra cushion coalesces with an 11.1 R-value that brings insulation far beyond the capabilities of most camping pads. While the system can roll and fold to take up less space, This sleeping pad is too much for trips far away from the car.
With the right sleeping system, any car, tent, or flat ground will feel just like home. A few places are truly worth spending a few extra dollars, and your sleep absolutely qualifies. Anyone looking for a full-time inflatable camping bed deserves to reap the benefit of this comfortable sleeping pad.
+Pros
Large enough for two people and their pup
Brings memory foam to the great outdoors
Mattress provides two separate slabs of foam for comfortable sleeping on both sides
-Cons
Too heavy to take more than a few feet from the car
Might cost more than your tent
The best present of all… is CONVENIENCE!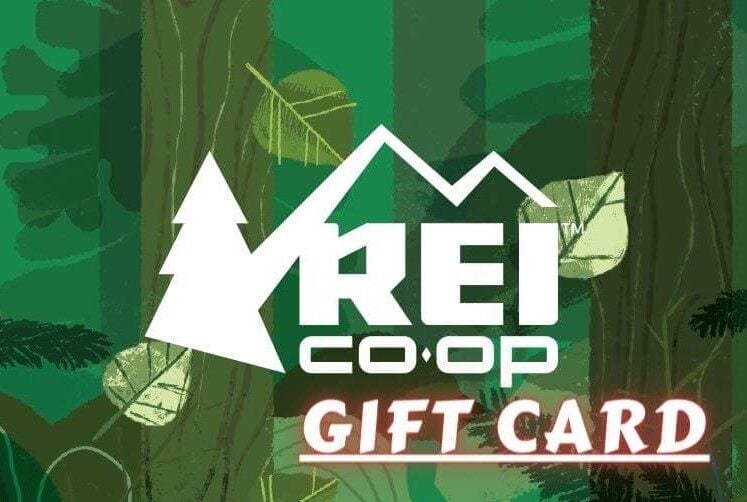 Now, you could spend a fat chunk of $$$ on the WRONG present for someone. Wrong size hiking boots, wrong fit backpack, wrong shape sleeping bag… As any adventurer will tell you, gear is a personal choice.
So give the adventurer in your life the gift of convenience: buy them an REI Co-op gift card! REI is The Broke Backpacker's retailer of choice for ALL things outdoors, and an REI gift card is the perfect present you can buy from them. And then you won't have to keep the receipt. 😉
Buy on REI!
Specs
Packed Size (Inches) – 10 X 5
Weight (Lbs) – 1
Price ($) – 149
The specs on this compact sleeping pad would be incredible enough for a one-person sleeping pad, but this is a bonafide bed built for two. The duo designation makes it the lightest and most compact two-person camping mattress on our list and one of backpacking best-kept secrets.
The Exped stays light enough to work as an ultra roomy one-person sleeping pad or a rare two-person pad that's still suitable for backpacking. Each sleeper will reap the support of separate vertical baffles that help lower the risk of waking up your partner on the way to the bathroom.
This simple sleeping pad brings just the essentials and plenty of space to roll around. It's an uncomplicated, lightweight pack that fully inflates in less than five pumps with the included pump sack.
+Pros
Incredibly lightweight for a two-person camping mattress
Also works well as a roomy one-person car camping mattress
One of the fastest inflating camping mattresses out there
-Cons
2.9 R-value signifies little to no included insulation
Not an easy sleeping pad to track down

Our GREATEST Travel Secrets…
Pop your email here & get the original Broke Backpacker Bible for FREE.
Final Thoughts
We've looked at the best air mattresses of all shapes and sizes, from ultralight backpacking specialists to cushy car camping options. Now that you've seen what the best inflatable camping mattresses are capable of, all you need to do is figure out where you plan on sleeping next.
The most crucial factor to consider is how far you're heading from the nearest parking lot, but you should also decide how many nights in a row you plan on sleeping on your inflatable mattress and what kind of weather you'll be exploring.
As much as we'd all love to have a walk-in closet full of the latest and greatest outdoor gear, we are still broke backpackers at the end of the day. You'll have to put your needs against your budget and see who comes out on top.
No one sleeping pad is perfect for every camping style, so there's nothing wrong with having an option or two at your disposal.
As long as you're picking from the air mattresses on our list, you'll be well on your way to a good night's sleep in the great outdoors.
lot, but you should also decide how many nights in a row you plan on sleeping on your inflatable mattress and what kind of weather you'll be exploring.
---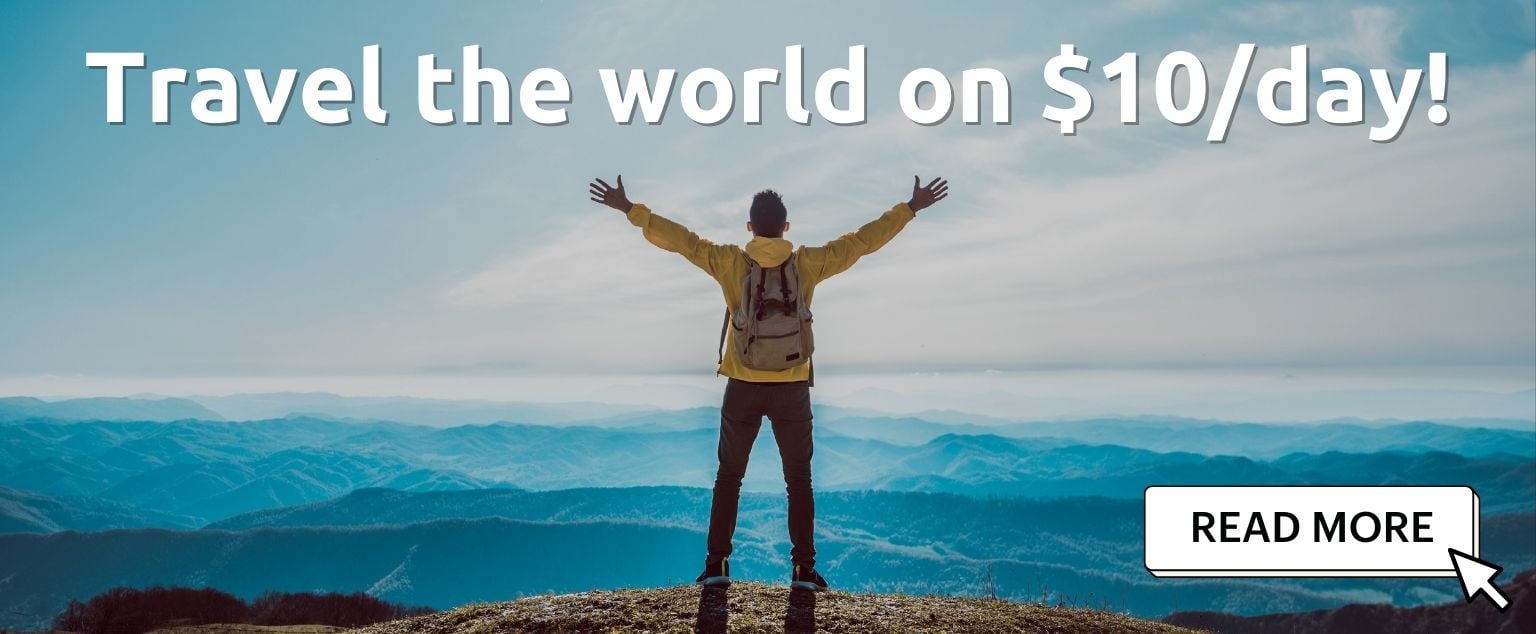 And for transparency's sake, please know that some of the links in our content are affiliate links. That means that if you book your accommodation, buy your gear, or sort your insurance through our link, we earn a small commission (at no extra cost to you). That said, we only link to the gear we trust and never recommend services we don't believe are up to scratch. Again, thank you!