Baltimore, Maryland is known as "Charm City" as it's chock full of friendly folks and well, charm! Maryland's biggest city is brimming with history and is full of surprises. From the Inner Harbor to the Walters Art Museum, Baltimore is an incredible place to visit.
Not only is Baltimore the birthplace of the U.S. National anthem, "The Star-Spangled Banner," it's also home to dozens of Airbnb options that are ready for you to call your own home-away-from-home on your next Baltimore trip. These rentals in Baltimore are chock full of history and charm, and span everything from staying in a palace to renting a yacht!
Let's dive into the details about this historic seafaring city together and find the rental in Baltimore that is perfect for you based on your budget, travel group size, and neighborhood vibes. It's officially time to decide where you will stay in this authentic American city.
Quick Answer: These are the Top 5 Airbnbs in Baltimore
OVERALL BEST VALUE AIRBNB IN BALTIMORE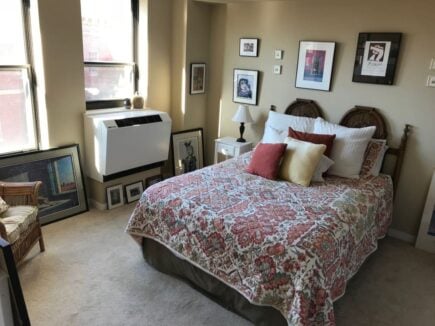 OVERALL BEST VALUE AIRBNB IN BALTIMORE
Beautiful Rooftop Condo
Price > $$
Guest > 2
> Rooftop with great views
> High-speed Wifi
BEST HOMESTAY IN BALTIMORE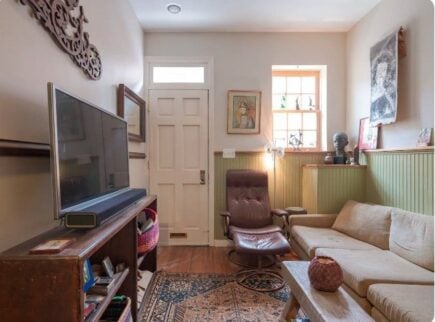 BEST HOMESTAY IN BALTIMORE
Dream Heritage Home
Price > $$
Guest > 2
> Washer & Dryer
> Historic Charm
BEST AIRBNB FOR COUPLES IN BALTIMORE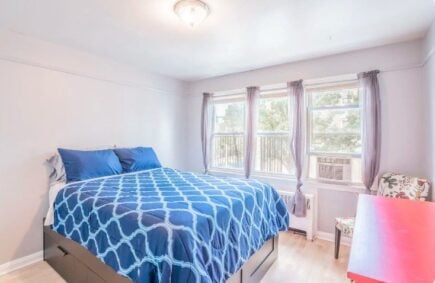 BEST AIRBNB FOR COUPLES IN BALTIMORE
Cozy and Chill Apartment
Price > $$
Guest > 2
> Pet-Friendly
> Bright and beautiful space
BEST AIRBNB FOR FAMILIES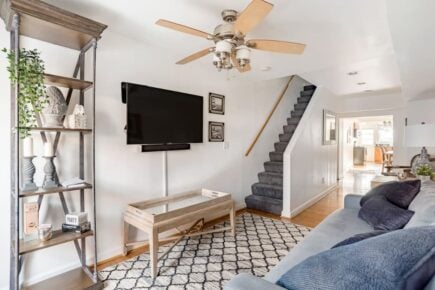 BEST AIRBNB FOR FAMILIES
Enormous Home with 3BR
Price > $$$
Guest > 10
> 360° view of the city
> Smart TV with Netflix and HBO
BEST LUXURY AIRBNB IN BALTIMORE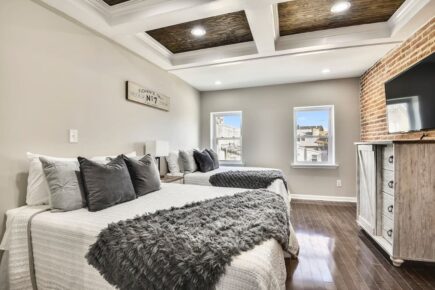 BEST LUXURY AIRBNB IN BALTIMORE
Four-floor House in Downtown
Price > $$$$$
Guest > 11
> Stunning Location
> Massive Rooftop Deck

Unlock Our GREATEST Travel Secrets!
Sign up for our newsletter and get the best travel tips delivered right to your inbox.
What to expect from Airbnbs in Baltimore
Whether you're on a road trip through the US or just a holiday, you've probably come across the state Maryland and their biggest city Baltimore. Located right on the eastern coastline, the city has a beautiful old harbour charm and relaxed vibe.
But don't let this fool you, Baltimore is the 30th most populated city in the US. Busy streets, filled busses and water taxis (definitely check them out) and lots of tourists during the high season are pretty much the norms for this popular city. To make sure you'll find the right accommodation for your stay, we've listed the most commonly found Airbnb types and explained what you can expect of each of them.
Entire apartments – a home far away from home
You pretty much find them everywhere in the city. Close to the inner harbour or further away from the city centre, there's no specific location for this type of Airbnb. The one thing you can definitely expect from entire apartments is a quite affordable price and total privacy.
They're mostly found in townhouses with multiple floors, ranging from one room (like a studio), up to three rooms or built like a loft (with a second floor). Booking this type of Airbnb will make you feel super comfortable and allows you to properly rest since you've got your own space.
If you check out the listed places, you can see that most of them have a very cute and clean interior design, which makes guests feel super welcome and at home. The charm and relaxed vibe of the city is normally found inside of homes too.
Private rooms – …or sometimes even more than that
Private rooms are the type of accommodation in Baltimore you'll find the most on Airbnb. And that's for a good reason.
Since the city is quite big, first-time travellers often struggle with deciding what to do and where to go. If you book a hotel, there's no one around to give you recommendations. That's not the case if you get a private Airbnb room. Since you will be living in the host's house (don't worry, your room has total privacy), you'll also be provided with great tips and insider hacks to get the most out of your stay. No need to risk tourist traps, your host will know the city the best!
The common spaces like the kitchen and living room are usually shared, so be respectful when using them. You'll also find lot's of private rooms in Baltimore that are pretty much like a whole apartment. Townhouses often have more than one floor, and Airbnb hosts sometimes rent out the top floor which (if you're lucky), you can have all to yourself.
Townhouses – perfect for bigger groups
This type of accommodation is more likely to be over the budget of single travellers and backpackers. However, if you are travelling with a group, it's a great way to keep everyone together and save some money at the same time. Just split the bill at the end!
Townhouses can accommodate up to 5-8 people at a time, so they're perfect for families too. Same as the private rooms, you'll be living in someone home, so in most cases, parties and big gatherings are forbidden. But don't worry, there are lots of nightlife options in the city.
Townhouses often give you the feeling of living in a proper home, which makes the whole stay super comfortable and enjoyable. Having a whole place to yourself also comes with the advantage of total privacy, which is sometimes needed after a busy day.
Why Stay in an Airbnb?
Local Experience: Whether your host is a private owner or a business, they'll be able to give you the top tips on what to do nearby. That doesn't just go for Baltimore, but for travelling in the USA in general.
Unique Properties: A vacation is a break from the norm, so why not stay in a property that reflects that? Airbnb is where to find the coolest and most unusual places to stay!
Affordability: Airbnbs are considerably cheaper than an equivalent hotel – and you won't have any hidden charges from the minibar either!
Safety: It might seem a little weird staying in someone's house; however, both hosts and guests are vetted by Airbnb reviews to ensure the safety of both. USA is overall safe, and the Airbnb booking security just adds a little extra to it.
Airbnb Experiences: Airbnb isn't just about great places to stay; it also offers incredible local experiences. We'll show you some of our favourites in a bit.
The 15 Top Airbnbs in Baltimore
We put our expert travel writers to work uncovering the best Baltimore Airbnb gems for you and your travel companions. Ready to find your match made in Baltimore heaven? Let's see which one of these 15 top Airbnbs in Baltimore is a dream come true for you!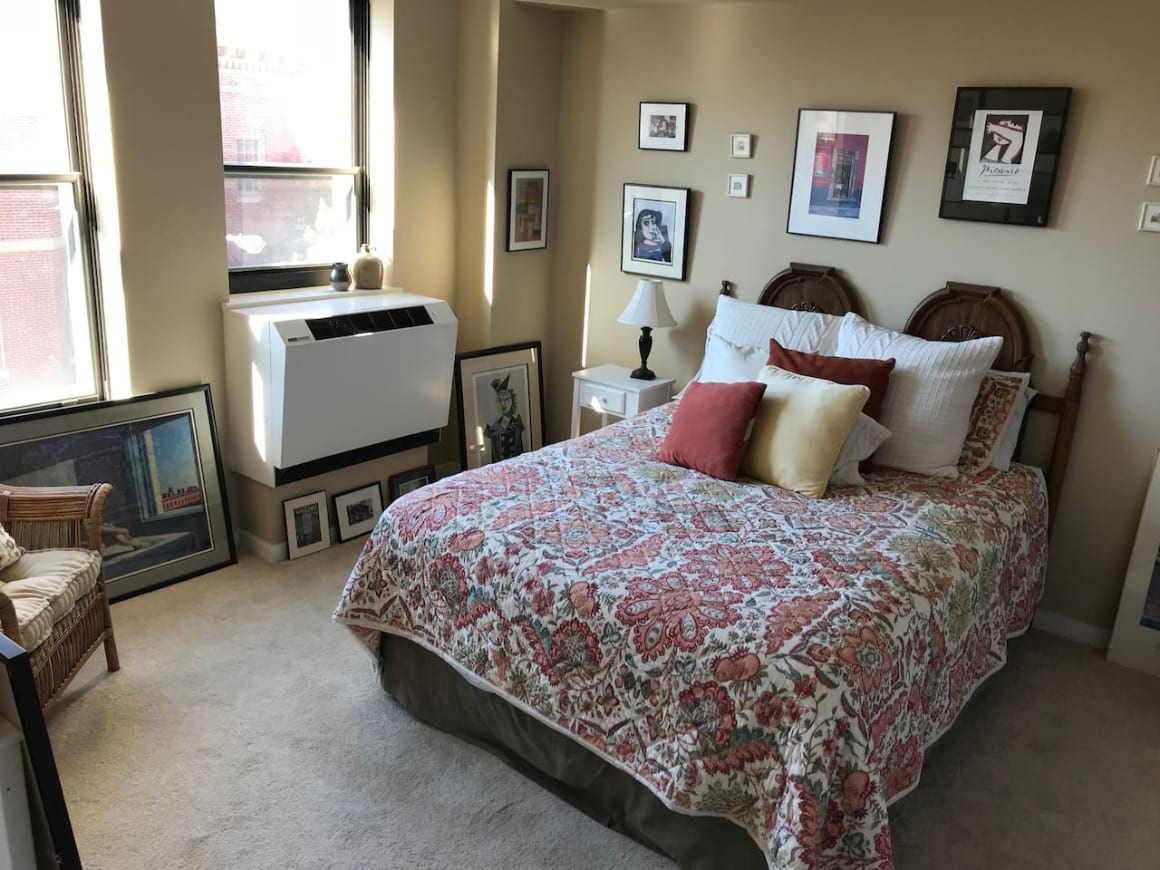 $$
Rooftop with great views
Incredible location, stunning views, a whole place to yourself and one of the nicest hosts you could possibly wish for – this and so much more is waiting for you at this stunning Airbnb. The condo is ideally located in the heart of the city, close to attractions, restaurants and shopping options. The home itself has a super comfy and welcoming vibe. Head up to the 12th-floor rooftop to enjoy an evening drink while admiring the sunset and the stunning views of the city.
2 Guests
Within Walking Distance of Downtown
This Baltimore Airbnb is quite the steal. Getting an entire apartment at this basement price is almost unheard of! It is within walking distance of downtown and is just a 15-minute walk to the baseball stadium. It also comes with all the amenities you could need. It's in close proximity to the world-famous Lexington Market too! This Airbnb is the place to stay if you're looking to save some dough on your Baltimore trip and be within walking distance of some of the best and most beloved sites in Baltimore.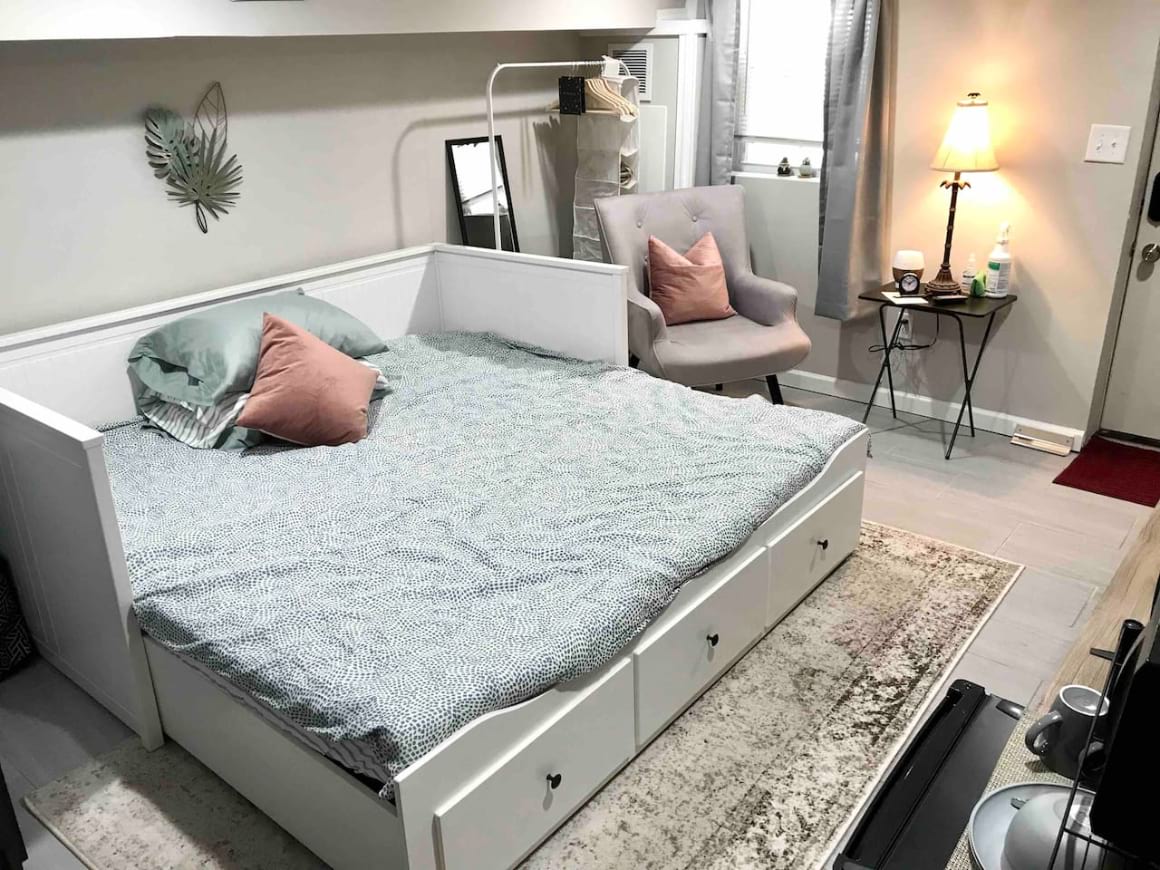 The term "basement" doesn't really sound appealing to most travellers, however, this amazing private room is still flooded with light during the day, thanks to a big floor window. The twin-daybed turns into a massive queen bed at night, so there's even enough space for a couple. The room is perfect for students or digital nomads, as there's great wifi, a spot to work, a massive TV and super comfy seating options. The house is located in the Downtown area, meaning if you wanted to go out, you literally just have to walk around the block and you'll be on the busy streets of Baltimore.
Is This the Best Backpack EVER???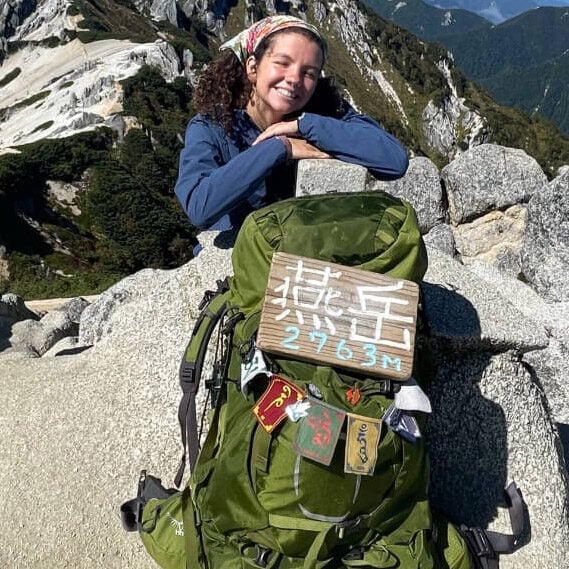 1 Guest
Historic Neighborhood
Get ready to snuggle up on your solo trip and find a little slice of home in this Baltimore homestay. This rental is close to the water and there are many restaurants nearby. If you're traveling in your car, you will have no problems finding a parking spot on the streets outside. This affordable Baltimore Airbnb rental might be a little on the small size, but it's the perfect place to cozy up for your solo stay.
4 Guests
Walking distance to the best bars
This is hands down one of the best Airbnbs in Baltimore! Without breaking the bank, this one-bedroom and one-bathroom studio apartment is yours for the taking! What's more, is that this rental comes with a rooftop and a gym perfect to sweat out whatever is left in your body from the night before.
While there are some great bars in Midtown Belvedere, the best bars are right on the Harbor and along the Patapsco River. This Baltimore Apartment puts you in the middle of the action near Max's Taphouse cigar bar and the classy Rye cocktail lounge. It's also worth stopping by Birds of a Feather to try a few of their stock of 120 single malt scotches!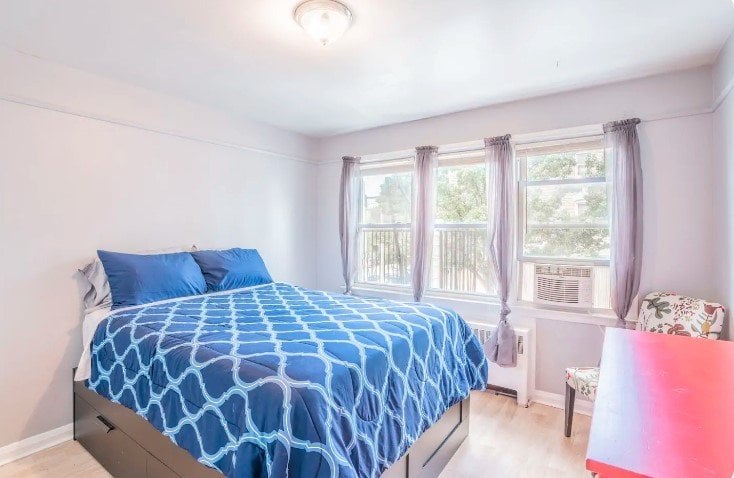 2 Guests
Bright and beautiful space
This cozy and chill apartment is the perfect short-term rental in Baltimore for all those wonderful couples out there looking for a charming place to land. The apartment is bright, clean, and spacious and the decor is both modern and tasteful. Flexible check-in is a bonus, as you can check yourself in with the lockbox.
This rental is also animal-friendly, so if you and your significant other are traveling with a puppy in tow, this is the rental in Baltimore for you. Don't leave Buddy at home!
This Baltimore homestay actually won the 2013 Heritage Award. It was built in 1840 and has been lovingly renovated and restored by the owner. This Airbnb in Baltimore is a history lover's dream! The location also is excellent and is within a quick 15-minute walk to downtown. Plus, it's a mere three blocks from Little Italy. Pasta, anyone?
There is also one REI bicycle available for guests to rent if you're looking to get around on wheels! This homestay in Baltimore is ready for you to cozy up in.
4 Guests
Gym and Business Center access
With exposed brick walls and an awesome location, you'll be impressed by this apartment in Baltimore. It is part of a spacious and recently renovated warehouse, complete with an industrialized style and modern amenities. It's a treat to stay in the beautiful neighborhood of Federal Hill.
It's just a hop, skip, and a jump away from the American Visionary Art Museum and the impressive Maryland Science Center. You'll have a fully equipped kitchen ready to be used, free Wifi and a massive TV. If you're visiting with a car, you'll be pleased to know that there's a free parking spot included as well.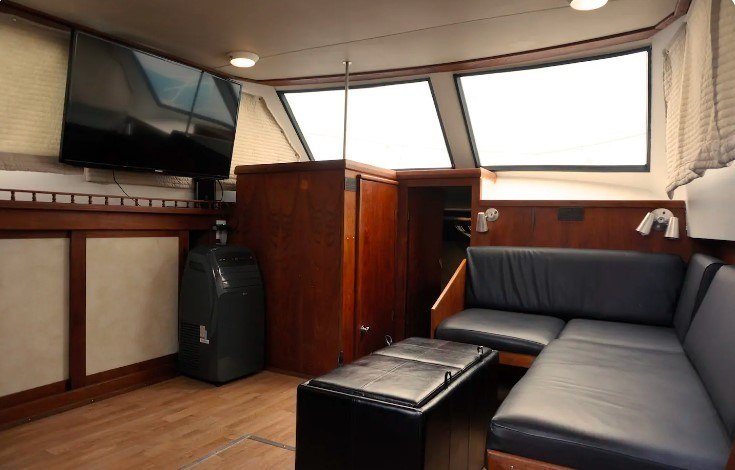 $$$
36 foot cabin cruiser yacht
4 Guests
2 min. walk from bars & restaurants
Ever dreamt of staying on a yacht? Well, this Baltimore rental is your dream come true! Step your Airbnb game up a notch and stay on a yacht instead of in a home! This large cabin cruiser has secure dock access and private parking.
The luxurious boat has all the essentials; from hot water to a washer and dryer to a kitchen. Don't worry, there's a coffee maker too! We couldn't be more jealous of any of you travelers out there who get to make your short term rental in Baltimore on a yacht. Talk about cool!
11 Guests
Massive Rooftop Deck
Surprisingly, there are not that many over-the-top, high-end luxury Airbnbs in Baltimore. But this home definitely deserves to be shown. Sleeping up to eleven people at a time, the four-bedroom house is a dream come true for large groups or families. From stylish design barn doors and reclaimed wood wall to a rear patio and a rooftop deck, you'll see the value you're getting for the nightly rate as soon as you take a step through the door.
The location couldn't be better either – situated in little Italy, the harbour is only minutes away, which means you'll be in one of the hottest areas in Baltimore. And if you're still not 100% sure, just take a look at the pictures and convince yourself!
10 Guests
Smart TV with Netflix and HBO
Booking an Airbnb Plus always means you're in for a treat. And it's no different with this stunning family home. Even the biggest groups can fit here since the house offers space for up to 10 people at a time. There's a fully equipped kitchen and a bright living area, which is perfect for socializing after a long day of exploring the city. The neighborhood is known to be very safe – perfect if you're travelling with kids. Speaking of, one of the three bedrooms has super cool bunk-bed with a queen size bed at the bottom and a single twin bed on top. Another great feature of this Airbnb is the rooftop, which offers 360-degree views of the city.
Best Airbnb in Baltimore for a Group of Friends | Huge Mega-Home Near Bars
$$$
Renovated gourment kitchen
16 Guests
2 Garage Parking Spots
This enormous home has been recently renovated and is ready for you and your crew to arrive! With 4 bedrooms and a total of 8 beds, you and all of your friends will have plenty of space in this Baltimore Airbnb. There are two garage parking spots and an additional free parking spot on the street. There is a state-of-the-art kitchen and a massive deck on the roof.
If you are looking for the perfect place to stay near the shore and close to all the nightlife, then look no further than this rental! It's one of the Best Airbnbs in Baltimore. Don't cram into a Baltimore apartment when you and your friends could stay in comfort and style in this huge house!
If you want to stay in the Johns Hopkins neighborhood, look no further than this Airbnb. You'll have a full townhouse to yourself, which sleeps up to 5 people – so it's even perfect for families or a group of friends. There's a massive park nearby and lots of other cool attractions are also within walking distance. You'll find multiple spots to get some laptop work done, ideal for a digital nomad. And on top of that, it's also fairly affordable, considering that you'll have a massive space in a great location all to yourself.
$$
Private Suite with garden
This one bedroom and one bathroom is the perfect rental in Baltimore for you. It's in the Upper Fells/Butcher Hills area which dwells right inside the John Hopkins neighborhood. This Baltimore apartment is stocked with everything you need, including a steaming hot sauna! Additionally, this Airbnb in Baltimore is housed in a historic building that has been lovingly renovated so get ready for some Charm City charm!
$$
Walking distance to Inner Harbor
4 Guests
Great living area with Smart TV
This lovely one bedroom apartment is perfect for visitors who want to be close to all of the historic landmarks, local restaurants, upscale shopping, and the vibrant nightlife that Baltimore is known for. Located in Inner Harbour, you'll be in the most popular area of the city. Luckily you can escape the busy streets in this charming apartment. It's got a quirky and welcoming vibe, which makes it feel like a real home. The apartment sleeps up to 4 people, so you can even bring some friends along. Considering that you'll be based in one of the most popular neighborhoods, the price will be accordingly higher than other areas, however, you'll get an incredible value for your money, which not a lot of other places can offer.
What to Pack for your Baltimore Airbnb
Pants, socks, underwear, soap?! Take it from us, packing for a hostel stay is not always quite as straightforward as it seems. Working out what to bring and what to leave at home is an art we have perfected over many years.
Check out our definitive Airbnb Packing list for our top packing tips!
FAQ about Airbnbs in Baltimore
Here's what people usually ask us when they look for vacation homes in Baltimore.
Don't Forget Your Baltimore Travel Insurance
ALWAYS sort out your backpacker insurance before your trip. There's plenty to choose from in that department, but a good place to start is Safety Wing.
They offer month-to-month payments, no lock-in contracts, and require absolutely no itineraries: that's the exact kind of insurance long-term travellers and digital nomads need.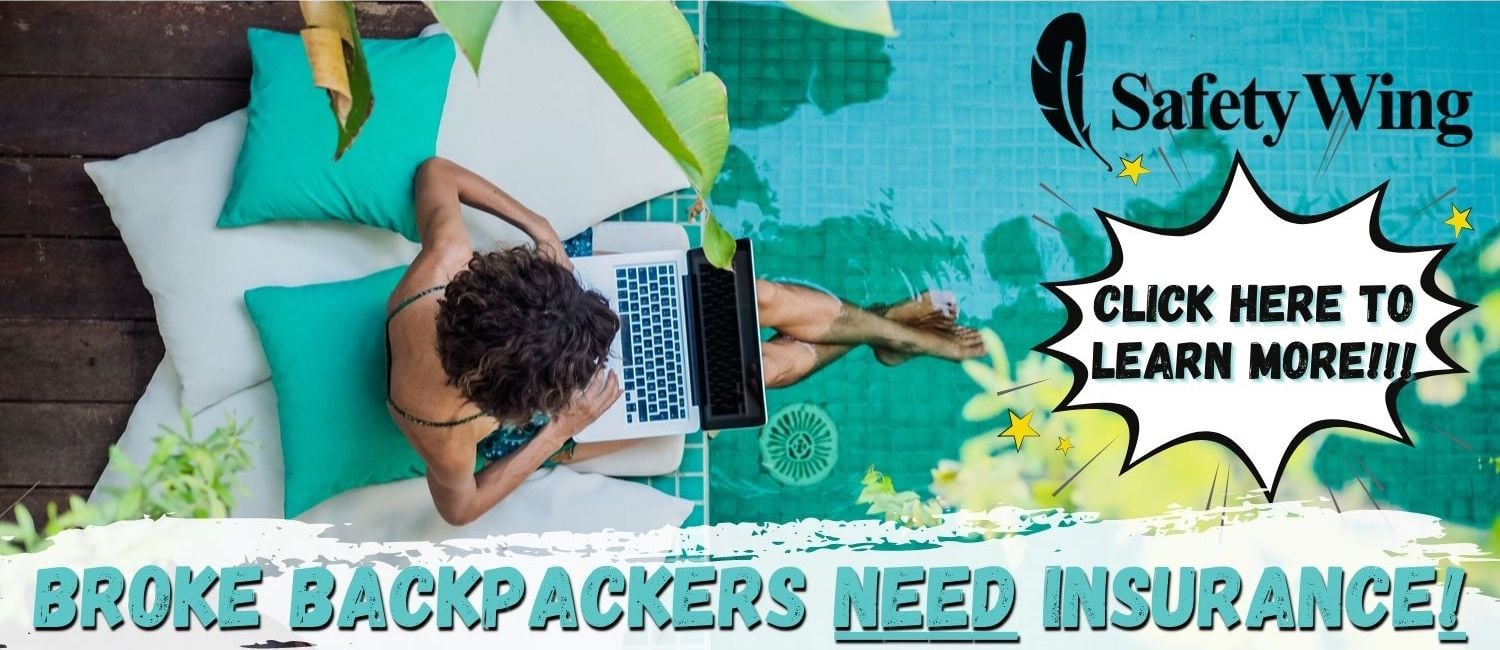 SafetyWing is cheap, easy, and admin-free: just sign up lickety-split so you can get back to it!
Click the button below to learn more about SafetyWing's setup or read our insider review for the full tasty scoop.
Final Thoughts on Baltimore Airbnbs
Baltimore, Maryland is home to both the hip and the historic. From trendy districts to its more artsy side, Baltimore has a lot to offer visitors and locals alike. From military ships to the giant sea turtles at the National Aquarium, we're sure that you'll enjoy the sites, sounds, and vibes of Baltimore.
We hope that one of our top 15 Airbnbs in Baltimore suited your fancy and maybe even stole your heart. From the opulent palace to staying on a private yacht, there sure are some amazing Airbnbs in Baltimore to choose from. If we were you, we'd probably take advantage of staying in a palace… that doesn't seem to be like an opportunity that comes around twice!
Do you own an awesome hostel, hotel or apartment? Want to be featured in our list? Email [email protected] to find out how.
---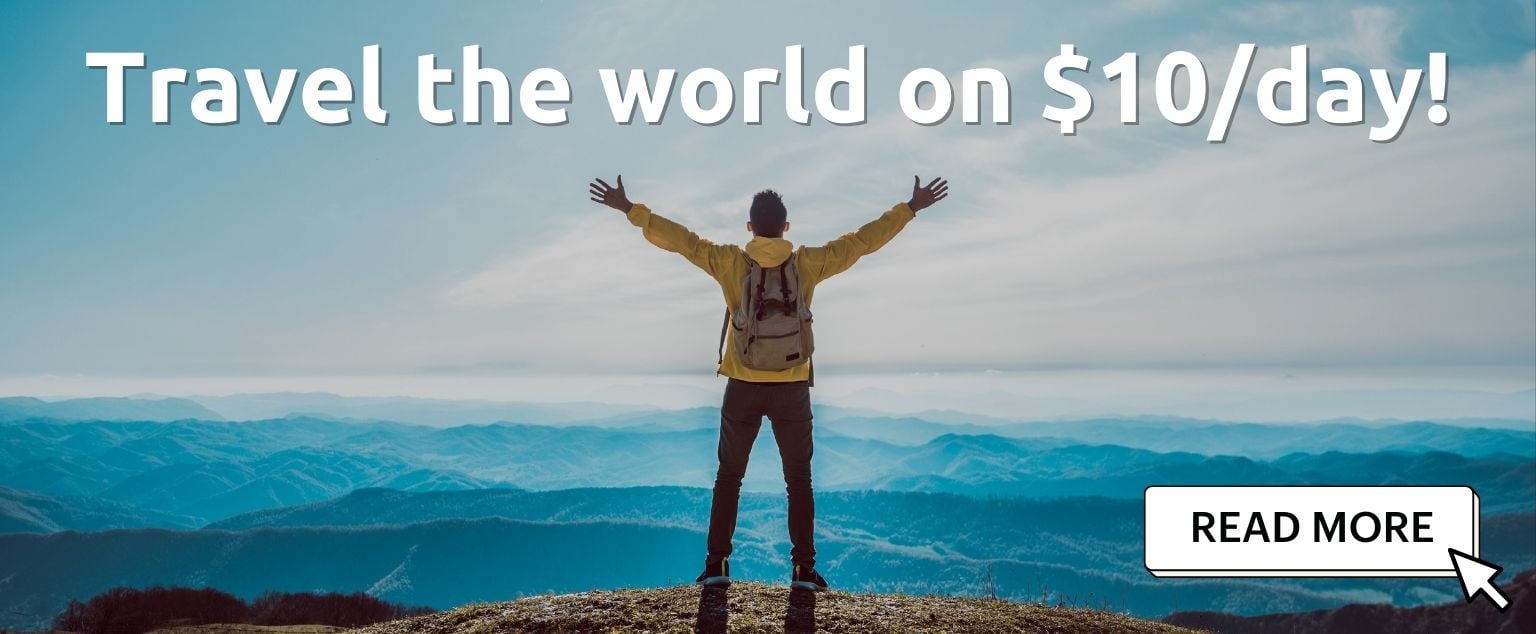 And for transparency's sake, please know that some of the links in our content are affiliate links. That means that if you book your accommodation, buy your gear, or sort your insurance through our link, we earn a small commission (at no extra cost to you). That said, we only link to the gear we trust and never recommend services we don't believe are up to scratch. Again, thank you!