Barcelona, Spain is positively bursting with life! It's a vibrant, throbbing, and pulsing city that drums to the heartbeat of all things that are Spanish. From dancing, to music, to food, football, to beaches, to great art – Barcelona has it all and more!
Barcelona is all about leaving your worries behind and living in the moment. What better way to do that than staying in an Airbnb in Barcelona?! Get a real taste of local life and culture by staying in a short term rental in Barcelona instead of a standard hotel room or hostel room.
We have curated the best Airbnbs in Barcelona into one delicious list below. Sink your teeth into this rental list and find which Airbnb suits your palate.
Quick Answer: These Are Our Top 5 Airbnbs in Barcelona
OVERALL BEST VALUE AIRBNB IN BARCELONA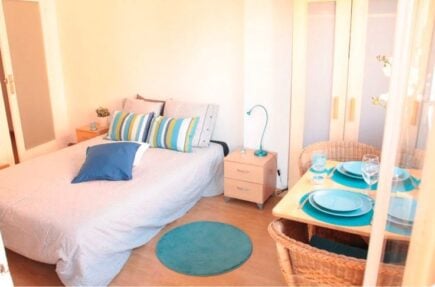 OVERALL BEST VALUE AIRBNB IN BARCELONA
Central Loft with Terrace
> $$
> 2 Guests
> Beautiful Outdoor Terrace
> Close to Metro
BEST HOMESTAY IN BARCELONA
BEST HOMESTAY IN BARCELONA
Sunny Room By The Beach
> $
> 2 Guests
> Seaview from Windows
> Access to small kitchen & living room
BEST AIRBNB FOR COUPLES IN BARCELONA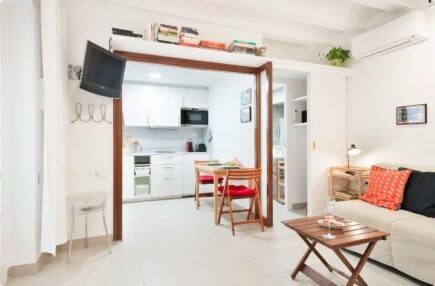 BEST AIRBNB FOR COUPLES IN BARCELONA
Your Romantic Beach Getaway
> $$$
> 2 Guests
> AC & Washing Machine
> Free Parking on Premises
BEST AIRBNB FOR FAMILIES IN BARCELONA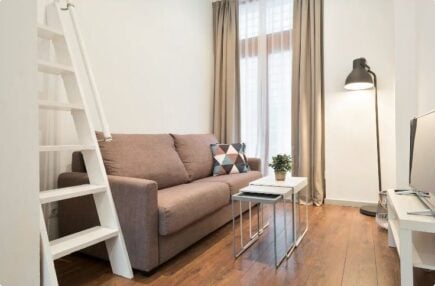 BEST AIRBNB FOR FAMILIES IN BARCELONA
Superior Beach Family Apt
> $$$
> 8 Guests
> Crib & High Chair
> Located Near Beach
BEST LUXURY AIRBNB IN BARCELONA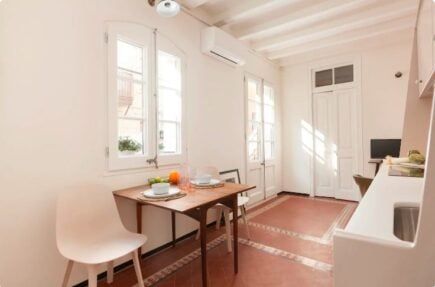 BEST LUXURY AIRBNB IN BARCELONA
Playa Sun Perfect Beach Apt
> $$$$
> 2 Guests
> On the Beach Itself
> Plentiful Street Parking

Unlock Our GREATEST Travel Secrets!
Sign up for our newsletter and get the best travel tips delivered right to your inbox.
If you're worried about sticking to your budget, opt for one of the epic hostels in Barcelona instead. They might not be as unique as an Airbnb, but still offer some amazing value!
Why Stay in a Barcelona Airbnb?
Local Experience: Having a local as a host means you can find out all the best places to visit and things to do that are off the beaten tourist track. That doesn't just go for Barcelona, but for all travel destinations in the Spain.
Unique properties: Airbnb has every kind of property you could think of. There's even a 'unique stays' search function, where you can find your dream property on the site.
Affordability: Airbnbs offer a lot more value for money than equivalently priced hotels. With big group stays, you can split the cost multiple ways! They're also ideal for short term rentals if you're a digital nomad.
Safety: It might seem a little weird staying in someone's house; however, both hosts and guests are vetted by Airbnb reviews to ensure the safety of both. Spain is overall safe, and the Airbnb booking security just adds a little extra to it.
Airbnb Experiences: It's not all about where to stay – check out what there is to do in the area with Airbnb Experiences!
The 15 Top Airbnbs in Barcelona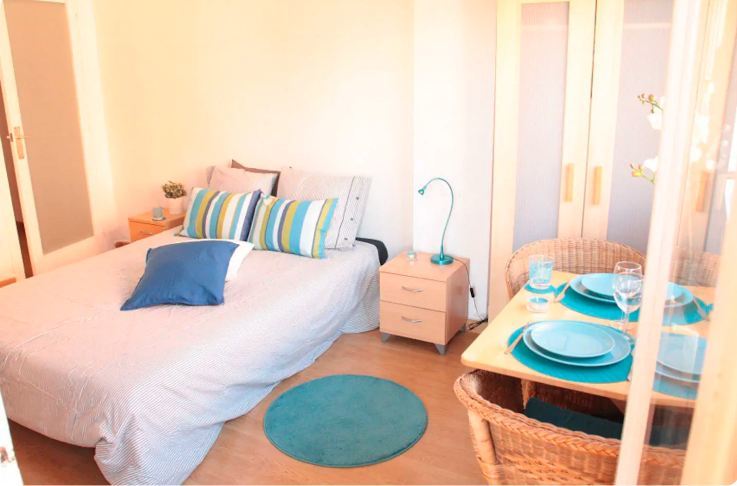 $$
Beautiful Outdoor Terrace
Enjoy a glass of wine or a little snack on the beautiful outdoor terrace that is located in a fabulous residential area that has plentiful nearby shops, cafes, and bars. The nearest metro stop is also just a two-minute walk from this Barcelona Airbnb's doorstep! While it's not in the tourist centre, it provides a little more peace and quiet to visitors while keeping all the top hotspots right at your fingertips— all just a quick metro ride away!
Hands down, this is one of the best Airbnbs in Barcelona in terms of location, privacy, amenities, and value!
2 Guests
Invited to Use Common Areas
This budget-friendly private double room short-term rental in Barcelona is perfect for those who are pinching pennies. Coming in at a basement price, you'll be staying in comfort and convenience. In fact, there are a couple of restaurants and bars within a thirty-second walk of the apartment actually. There is also a gym just a five minute walk away. Your private bedroom has a balcony attached, and you'll also have a desk and chair inside your room if you want to get a little work done.
The hosts here also welcome their guests to use the living area and the kitchen area as well, so you can treat this Barcelona Airbnb like home! It's one of the best private room rentals in Barca.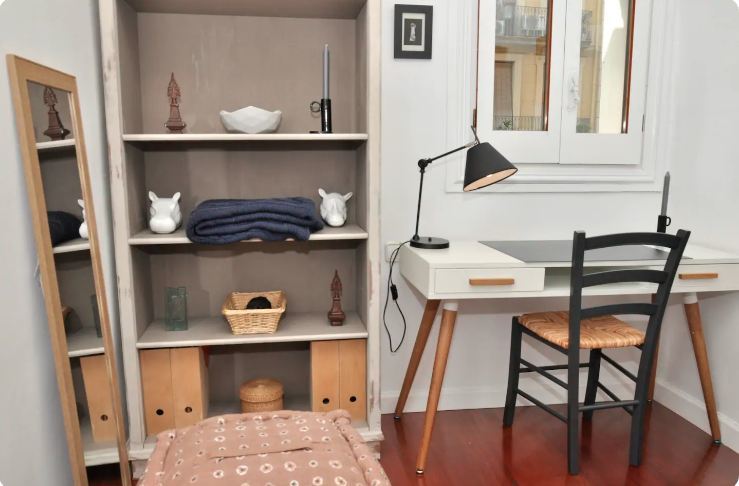 1 Guest
Vintage Interior Design
This private room with a shared bathroom is a great Barcelona homestay option for digital nomads. Located in the Vila de Gràcia, you'll love the atmosphere of this lively Barcelona neighborhood! In fact, from the shared balcony space, you'll be looking out over the vibrant Gran de Gracia street and the Sant Doménec street! Also, guests are invited to use the kitchen and all the common areas. Inside your cosy room, you'll have your own desk, chair, and reading lamp.
If you're a digital nomad looking for some good short term rentals with private rooms from which to enjoy Barcelona, this is the one.
Is This the Best Backpack EVER???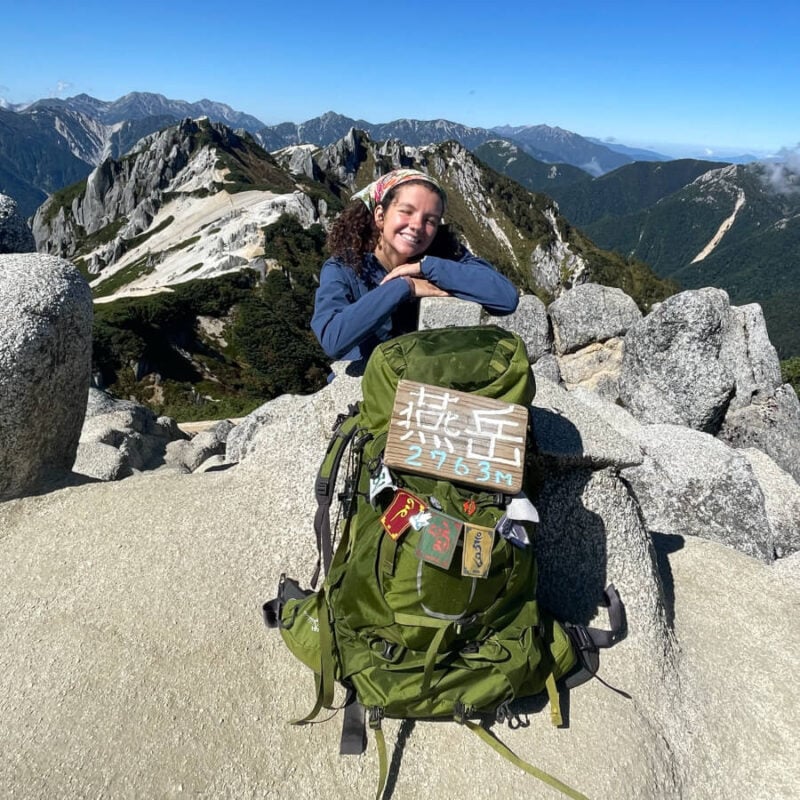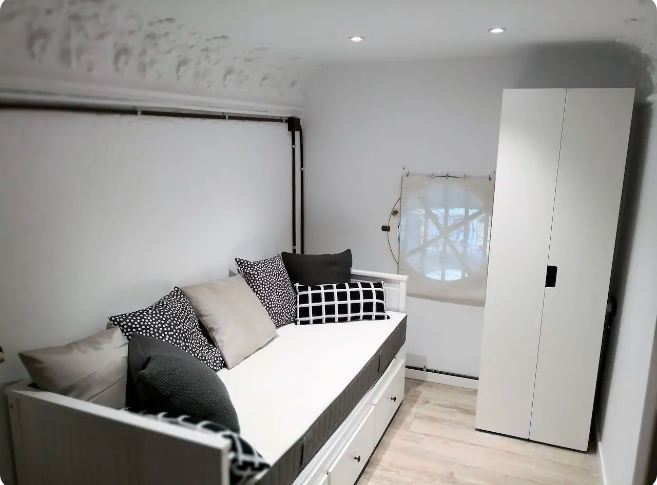 1 Guest
Little Private Balcony
While small in size, this tiny 30 square meters apartment is perfect for the solo travellers out there. It is a private Barcelona apartment that is located on the first floor of a nice, historic building in the popular neighborhood of Poble Sec. While it's not as chaotic as the city centre of Barcelona, there is plenty to see and do around this short-term rental.
In fact, it is just a street away from Paralelo Avenue, packed with great shops and restaurants. There is everything you could need in this small Barcelona Airbnb, from a washing machine to a fully equipped kitchen, to even a private little balcony! It might be small but you've got the entire rental unit to yourself.
6 Guests
Steps from the Beach
Barcelona may feel like the city that never sleeps, and while there are incredible bars spread all across the city of Barcelona, the best party is usually happening close to the beach in Barceloneta! From the authentic feel of Bar Leo to the good vibes at Bonita Bar to great live music at Absenta Bar, the party doesn't stop around these parts! This two-bedroom and one bathroom Barcelona apartment put you in the heart of the nightlife action.
The apartment comes with a total of three beds, which makes hosting six guests a breeze! The living room and the kitchen are fully equipped with everything you need. Also, there is even a small terrace that is perfect for sunbathing if you feel too lazy to walk the few steps to the beach itself!
If you're looking for entire apartments with two bedrooms as a base to enjoy Barcelona with your mates, then renting this entire guest suite is ideal.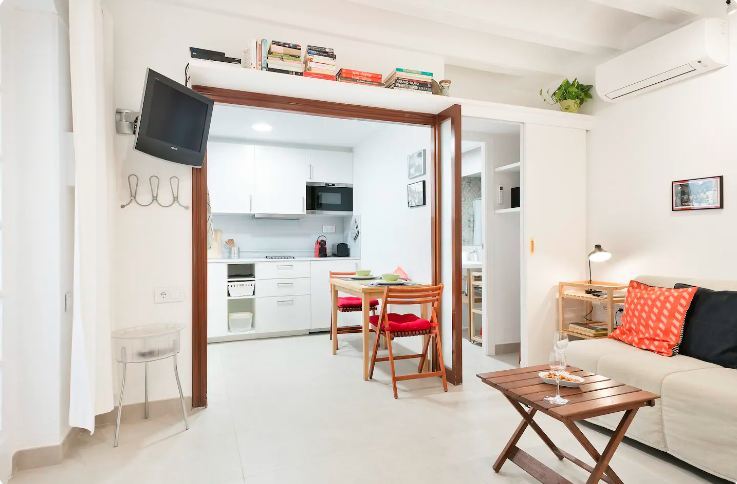 2 Guests
Located Near Beach
This one-bedroom Barcelona apartment comes with a fully equipped kitchen and bathroom. In fact, this darling Barcelona apartment sits super near Barceloneta Beach! The location simply cannot be beaten. Recently renovated in 2017, this ground-floor apartment is tastefully designed in a way that inspires feelings of romance for sure!
The kitchen comes with all the necessities, from spices to tea to sugar. There is also a few nice extras like an ironing board and iron, a hairdryer, and even some CDs to give a listen to. You're sure to have a lovely stay at this Airbnb in Barcelona with your special someone!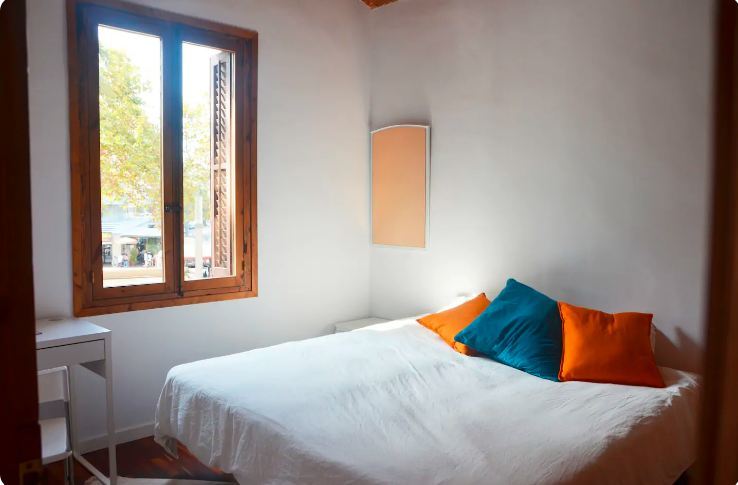 2 Guests
Free Parking on Premises
Situated super closet to the fabulous Barceloneta Beach, this sunny private room in a Barcelona homestay is quite the find! You'll love soaking up the sea view, right from your bedroom window. This apartment has been newly refurbished—with a new washing machine, dryer, and dishwasher. There is also a spacious living room and a nice kitchen that guests are invited to use.
All in all, this sunny room by Barceloneta Beach is one of the best Airbnbs in Barcelona for those looking to spend some quality time at the beach! For those looking for tourist rentals with a private room, this is the perfect spot from which to enjoy Barcelona.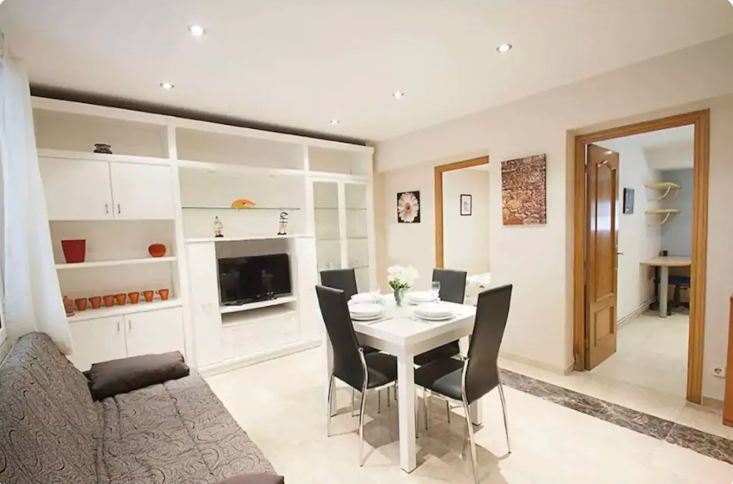 2 Guests
Mere Minutes To The Beach
This private room in a Barcelona homestay is calling your name! It's just a few blocks away from the beach, which promises fun times and plentiful sunshine! With quite nice amenities, from a washer and dryer, air conditioning, iron, and a fully equipped kitchen that guests are allowed to use, you're sure to have a great stay at this Barcelona homestay on Barceloneta Beach. Surrounded by tons of restaurants and shops, everything you need is just a hop, skip, and jump away! For those looking for private rooms close to central Barcelona, this is the perfect spot.
Lastly, this apartment is situated close to the metro station as well, so getting around Barcelona couldn't be easier.
$$$
Equipped w/ All Bells & Whistles
6 Guests
Stay in Classy Olympic Village
This three-bedroom and three-bathroom apartment clocks in at 160 square meters. There is also a total of five beds, so hosting six or more guests is a piece of cake. To get a better picture, there are two floors inside this Barcelona Airbnb. The first floor of this Airbnb in Barcelona has two living rooms, bedrooms, and a kitchen. On the top floor, there is a small terrace and another living room, all of which offer incredible beach and city views.
You've got this entire rental unit to yourself, it's one of the best apartments close to Las Ramblas and central Barcelona. Enjoy a double room with a private bathroom too.
Specifically, this short-term rental in Barcelona sits on the top floor in the Olympic Village. Stay in luxury and style in one of the best Airbnbs in Barcelona!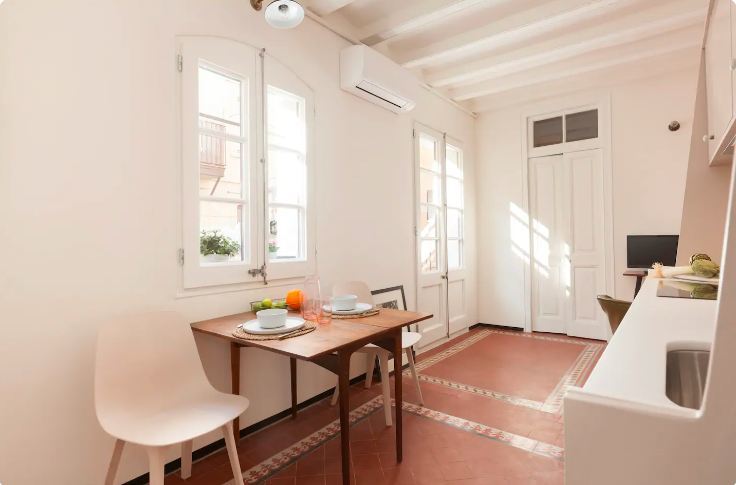 2 Guests
Plentiful Street Parking
Looking for the most luxurious Airbnb in Barcelona? This has to be one of the best of the best! The location is just two steps from the beach, so all you have to do is put your right foot in and then your left foot out, and then instead of doing the hokey pokey just walk right onto the beach! This bright and beautiful beach apartment is waiting for you. It has a living room area, sofa, TV, fully equipped kitchenette, and washing machine.
Truly, this stylish apartment has everything you need and is sure to not disappoint your beach life desires! Splurge a little and stay at one of the best Airbnbs in Barcelona. Enjoy this entire guest suite with a double room and private bathroom, it's one of the best tourist rentals in Barca.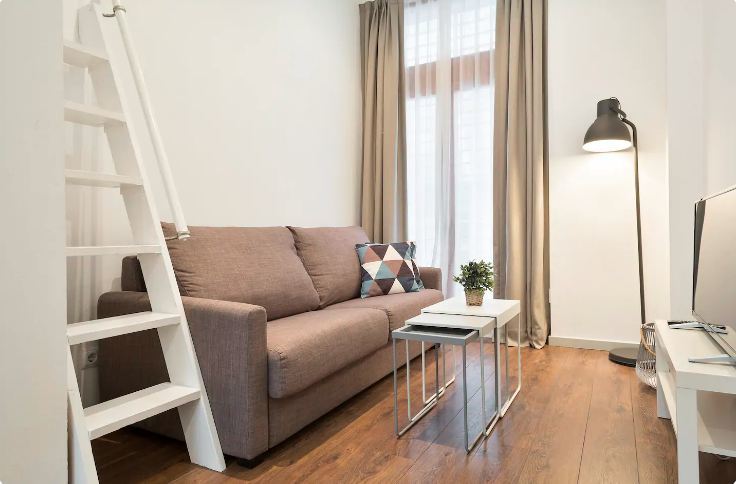 This spacious apartment has three bedrooms and a total of four beds. There is also a crib and high chair for those who are travelling with young ones! As one of the best Airbnbs in Barcelona for staying with your family, you're sure to feel right at home. Situated in Barceloneta Beach, the beach is just a few meters away from the apartment's front door! Here in Barcelona's classic neighbourhood by the sea, you'll love trying tons of tapas and maybe even some delicious seafood dishes.
What's more, is that the Barceloneta metro station is just a five minutes walk away. Styled very minimalistically, your whole family is sure to have plenty of space to move and breathe in this beautiful, family-friendly Airbnb in Barcelona. Your whole crew can take up this entire rental unit and still have a private room each!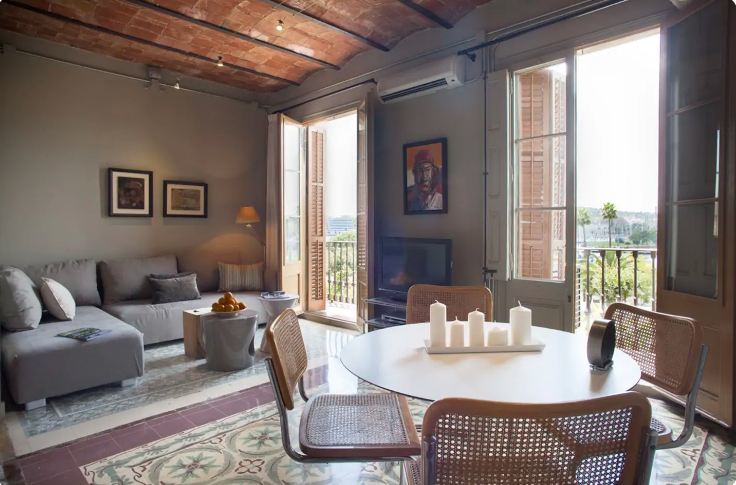 4 Guests
Two Balconies w/ Port Views
This three-bedroom and one-bathroom Barcelona apartment is situated right near the most popular Barceloneta Beach and is waiting for you and your friends to head on over and bring the party with you! From this short-term rental's windows, you can enjoy spectacular views of the port and Montjuic. Specifically, this rental is close to the Old Port and to the beach itself! We love that the kitchenette is stocked with everything you need, including even a toaster and juicer. Fresh orange juice with a little champagne in the morning, anyone? Keep them coming!
You and your friends are sure to love this Barcelona Airbnb that is positively delightful with its traditional stylings including ceramic flooring. Moreover, there are two balconies that are perfect for enjoying a glass or two of sangria on! This place is one of the most stunning apartments in the city.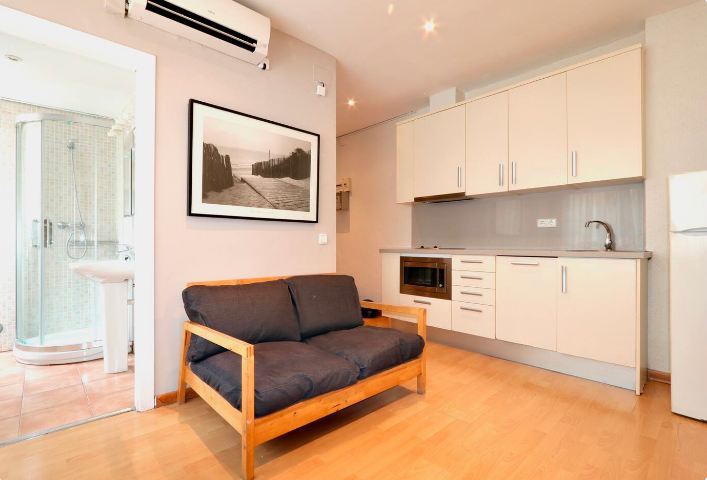 3 Guests
Extra Kitchen Items
Situated very close to Barceloneta Beach, this Barcelona apartment is the short term rental you've been dreaming of. Coming in at a reasonable price, this fourth floor one bedroom and one bathroom apartment has a total of three beds. There is a living room to relax in, as well as a nice kitchenette that is perfect for cooking small meals. There is an oven, refrigerator, and even a toaster and a blender! Margaritas anyone?
If you stay for over a week, there is a housekeeper who will come clean and tidy up every week! It's one of the top private room rentals near the beach.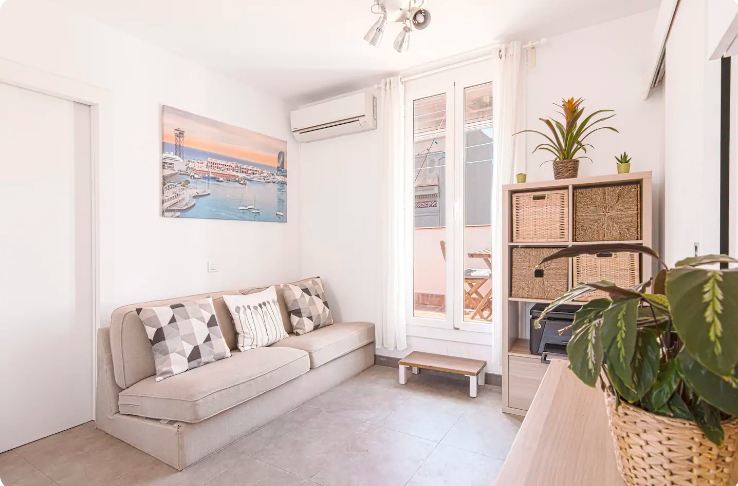 2 Guests
Washing Machine & Dryer
This private room in a Barcelona homestay is located close to the Barceloneta Beach, within Barcelona's Old Town and close to Las Ramblas. It is a double room that is situated inside a penthouse apartment that has two terraces that, of course, promises incredible beach views! The terraces are the perfect spots to enjoy breakfast or to cosy up and read a nice book. Guests are welcome to use the dining table as a working space and to use the washing machine and dryer.
A huge perk is the super-fast WiFi too! Also, make sure to note that this penthouse apartment does sit on the 6th floor of a building and there isn't any elevator. At least that means that you're sure to get a mini-workout in every day! It's one of the best private room apartments for views and location if you fancy taking the stairs!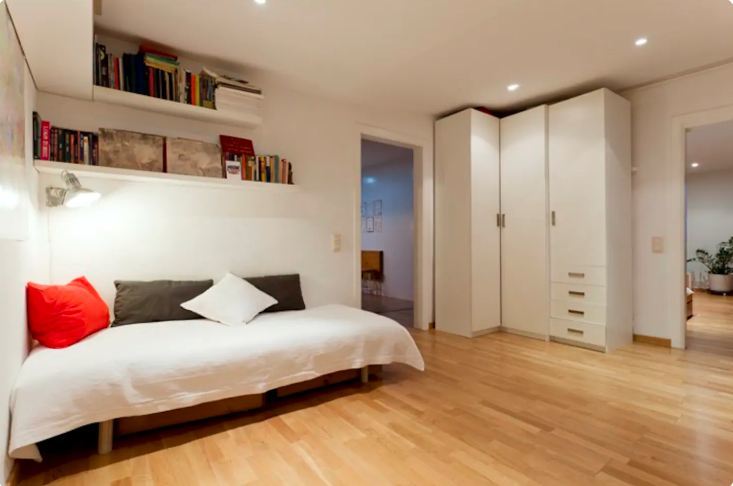 3 Guests
Sits on Picturesque Street
This two-bedroom and one bathroom apartment has an extra sofa bed should you wish to fit in an extra guest or two! With an incredibly spacious open concept design, you and your travel companions will love the open floor plan with plenty of room to move and breathe. Whether you want to roll out your yoga mat or try out a little salsa dancing, you sure have the room to do it with this entire rental unit!
The fully equipped kitchen comes with all you could need to whip up some snacks or meals. Recently renovated, and thoughtfully furnished, you're sure to love staying in the Gothic Quarter and experiencing a taste of what Barcelona life is all about!
What to Pack for your Barcelona Airbnb
Pants, socks, underwear, soap?! Take it from us, packing for a trip is not always quite as straightforward as it seems. Working out what to bring and what to leave at home is an art we have perfected over many years.
Check out our definitive Airbnb Packing list for our top packing tips!
Don't Forget Your Barcelona Travel Insurance
ALWAYS sort out your backpacker insurance before your trip. There's plenty to choose from in that department, but a good place to start is Safety Wing.
They offer month-to-month payments, no lock-in contracts, and require absolutely no itineraries: that's the exact kind of insurance long-term travellers and digital nomads need.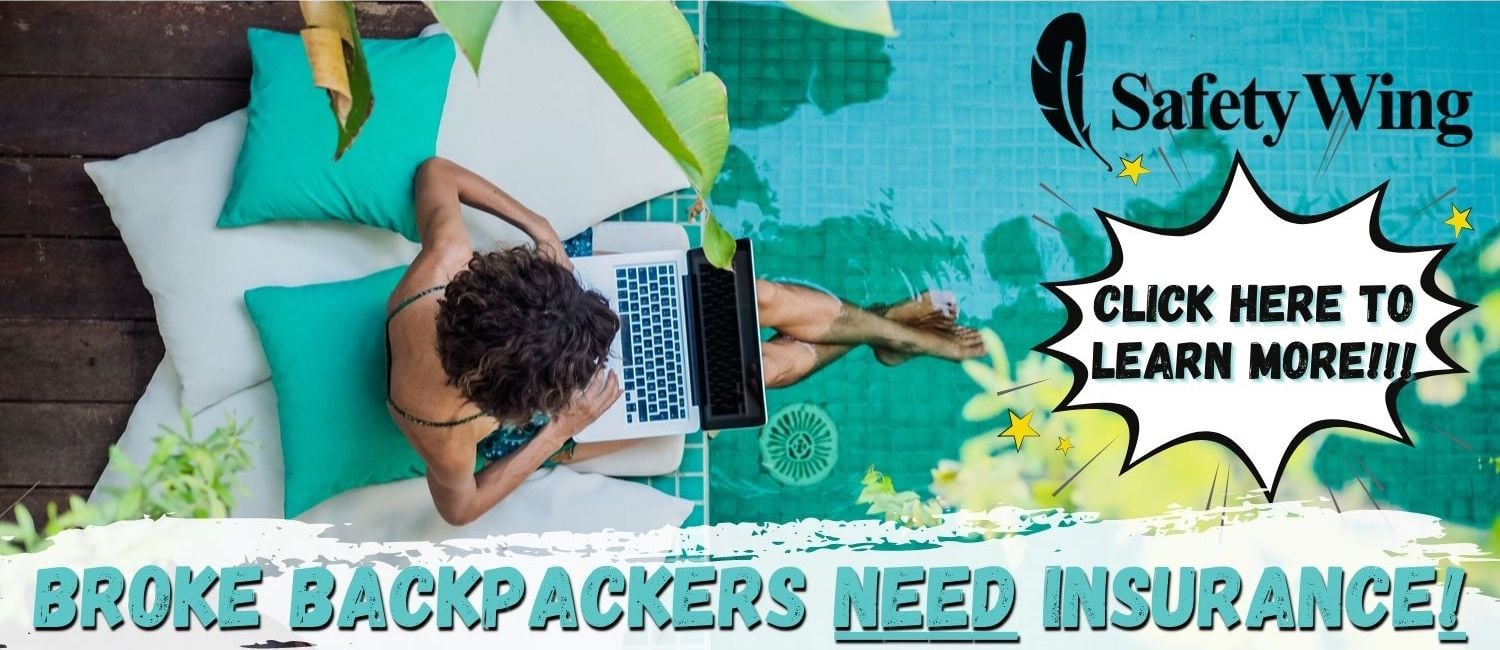 SafetyWing is cheap, easy, and admin-free: just sign up lickety-split so you can get back to it!
Click the button below to learn more about SafetyWing's setup or read our insider review for the full tasty scoop.
Final Thoughts on Barcelona Airbnbs
Barcelona is absolutely teeming with beautiful things, beautiful people, and beautiful sites! When you stay in Barcelona, you will enjoy long walks on Las Ramblas, checking out the array of fabulous museums, nibbling on tapas, and gawking in awe at the Sagrada Família! We hope that you found your Barcelona dream Airbnb on our list of the best Airbnbs in Barcelona.
Private room rentals? Whole apartments by the beach? Which one was your perfect match? Let us know in the comments below!
Also, if you're jetting off to Barcelona, you might want to consider picking up some of the best travel insurance out there. World Nomads may have budget-friendly prices, but there is nothing budget about the quality and coverage of their top-notch, above-and-beyond travel insurance!
---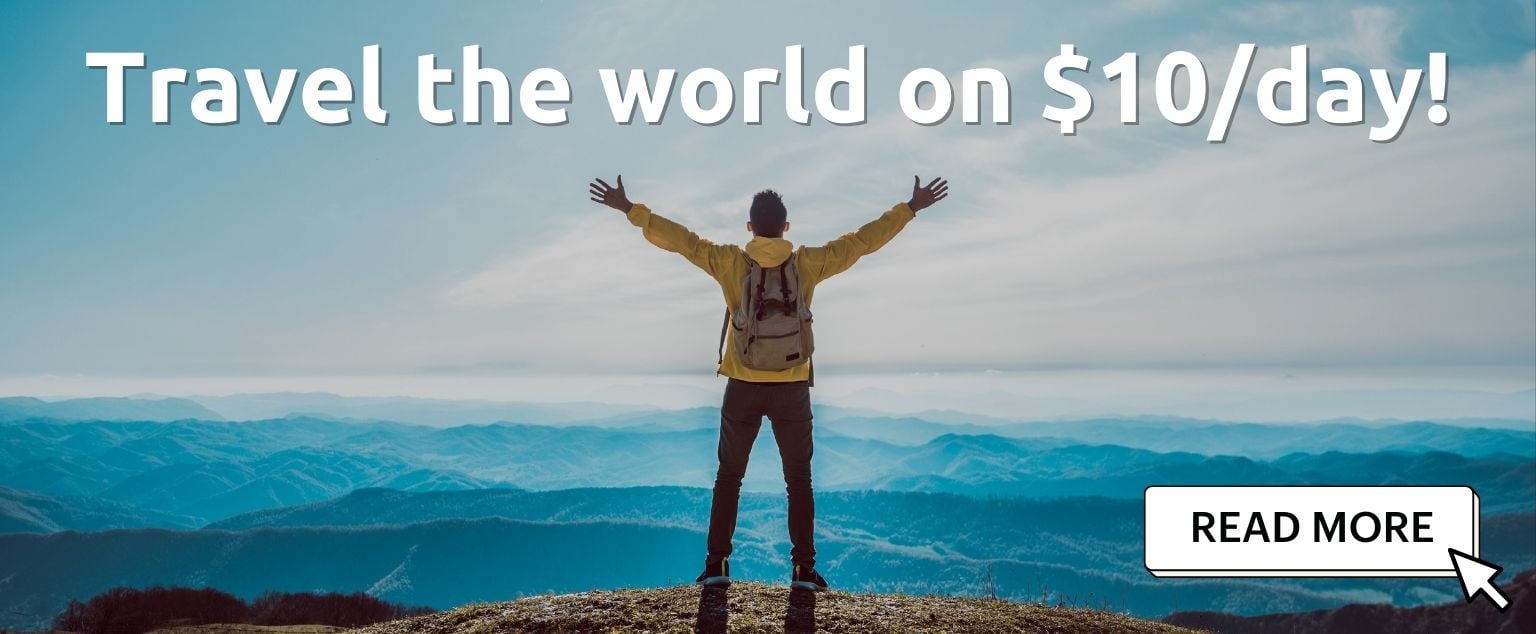 And for transparency's sake, please know that some of the links in our content are affiliate links. That means that if you book your accommodation, buy your gear, or sort your insurance through our link, we earn a small commission (at no extra cost to you). That said, we only link to the gear we trust and never recommend services we don't believe are up to scratch. Again, thank you!