It's hard to believe that Medellin was once known as "the most dangerous city in the world". The former hometown of Pablo Escobar is now one of the hottest destinations in South America. Known as the City of Eternal Spring, it's packed with parks and gardens to visit during the day, and the nightlife is unparalleled once the sun goes down.
It won't take a lot to convince you to visit this vibrant cosmopolitan city, but finding somewhere to stay can be a bit of a minefield. Rather than settling for your average hotel or hostel, why not take a look at an Airbnb in Medellin? With a range of properties to suit all budget and travel styles, you're sure to find a place for you.
In this post, we'll take a look at rentals in Medellin. Not only that, but we'll also help you find your way around the city with the top Airbnb Experiences on offer. Let's jump straight in!
Quick Answer: These are the Top 5 Airbnbs in Medellin
Overall Best Value Airbnb in Medellin
Overall Best Value Airbnb in Medellin
Pool Apartment with Outdoor Kitchen
> $$
> Four guests
> Incredible location
> Shared Pool
Best Budget Airbnb in Medellin
Best Budget Airbnb in Medellin
Patricia's House Medellin
> $
> Two guests
> Central location
> Living room and dining room
Best Airbnb for Couples in Medellin
Best Airbnb for Couples in Medellin
Loft in Poblado
> $
> Two guests
> Fully-equipped kitchen
> Safe neighbourhood
Best Airbnb for Families in Medellin
Best Airbnb for Families in Medellin
Cozy apartment in Lleras Park Spring
> $$$
> Five guests
> Fully-equipped kitchen
> Jacuzzi
Over-the-Top Luxury Airbnb in Medellin
Over-the-Top Luxury Airbnb in Medellin
Mansion on top of the World
> $$$$$$$$$$
> Ten guests
> Swimming pool
> Incredible sunsets

Unlock Our GREATEST Travel Secrets!
Sign up for our newsletter and get the best travel tips delivered right to your inbox.
What to Expect from Airbnbs in Medellin
There are a few things to consider when it comes to setting your expectations for your Medellin Airbnb. First of all, budget. At the lower end of the scale, you can expect private rooms and homestays, which are great for saving money and getting local tips. This makes backpacking Medellin on a budget super enjoyable, since you don't have to rely on cheap hostels. Mid-range, you can expect delightful flats – perhaps even a penthouse with a pool. At the top end, you can get something truly special – like a mountainside mansion!
Most Airbnbs in Medellin are managed by locals, who just want to share their space with you and help you get to know their city. However, some of the bigger and more expensive properties are (understandably) run by a business.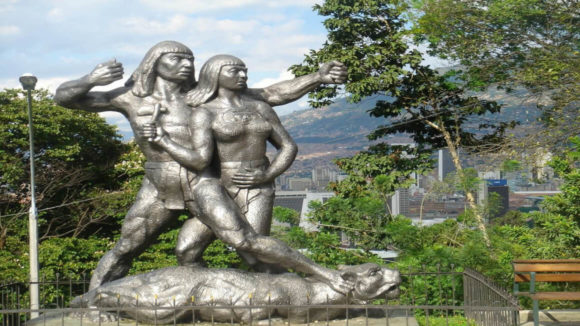 Private room in Apartment
A popular destination for digital nomads in South America, that's reflected in the availability of private rooms in Medellin. You'll often find them in the city centre, close to the cafes. So, you can trade your laptop-friendly workspace and fast Wi-Fi when you fancy a change of scenery.
The best part about a homestay in Medellin is that you'll be able to get local recommendations on where to go and what to do. Colombians are famous for their warm hospitality, so who knows, you may end up tagging along on a night out with your host!
Entire Flat
A private room in an apartment is the cheapest way to stay in Medellin (and sometimes it can be the most fun). However, if you want your own space and privacy, it's better to look for an entire flat. The safest and most popular locations are Poblado, Envigado, and Laureles. While there are a lot of attractions in La Candelaria (sometimes known as Centro), it's not the best place to book a hotel; this is still the most unsafe part of the city.
Entire flats are mostly suitable for couples and small groups of friends and family. However, it's not impossible to find a bigger flat for a large group.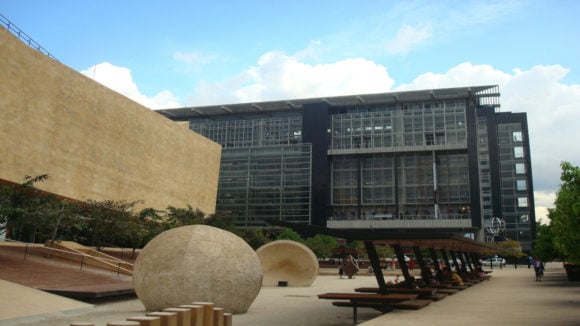 Boutique Hotel
Hugely popular in Latin America, especially colonial cities, is the Boutique Hotel. With more than 50 rooms to choose from on Airbnb, you're spoiled for choice. Unlike regular hotels, which can often be lacking in character and be a bit boring, boutique hotels put you right at the centre of your stay.
These are usually small hotels where you'll be welcomed by the staff like old friends. Bonuses like roof terraces and large bedrooms with fluffy and comfortable beds are not uncommon. Sound like something you'd be interested in?
Why Stay in an Airbnb
Still wondering what the right decision is for where to stay in Medellin? Let us give you five reasons why you should definitely go for an Airbnb.
Local Experience: No matter what type of property you're in, having a local host will make it easier to find all the best things to do in Medellin that aren't in the guidebook!
Safety: While Medellin (and Colombia in general) has largely shaken off its tag as a dangerous place to visit in recent years, it's still important to feel secure. The Airbnb review system and customer support are there to keep both guests and hosts safe.
Unique Properties: Finding hotels and hostels a bit stale? Airbnb should liven up your trip – they offer some real off the wall properties.
Affordability: There's no comparison when you put an Airbnb next to a hotel of the same price. You're always going to get more for your money.
Airbnb Experiences: It's not just about finding a great place to stay. Airbnb Experiences are curated trips by locals who will show you the best of their city. We'll show you some later!
The Top 15 Airbnbs in Medellin
Now, let's get to the bit you've all been waiting for. You've seen plenty of reasons to stay in an Airbnb in Medellin, and also what you should expect. Here are the 15 best Airbnbs in Medellin – which one will you choose?
Four guests
Shared Pool and Hot Tub
If we praise a place as overall best, you know you'll be in for a treat. This stunning apartment doesn't just offer comfy vibes, you can also enjoy a shared pool, your own private kitchen and a cute balcony. It's located in a super safe and quiet neighbourhood, but still only 5 minutes away from the heart of the city. A bonus point: Both bedrooms are equipped with a strong AC – no more sweating during the hot summer months!
Two guests
Living room and dining room
If you're looking to keep your costs low when you travel to Medellin, look no further than this private guestroom. There's a plant-filled living room where you can chill out when you're not in your room, and you may even meet your host's cute cat. It's not just a place to stay here though, it's a place to learn about Colombia through dance. That's right, you can do salsa and tango classes here!
Perfect Airbnb for solo travellers – La Casa de Olga Lu
$
Laptop-friendly workspace
One guest
Private bathroom
If you've been travelling for a long time and are missing your friends and family, why not stay with a Colombian family to remind yourself of what you're missing? This shared home gives you a single bed, desk, and private bathroom. But most importantly, you'll get a warm welcome and be treated like one of the family! Colombians are famous for their hospitality, so you're sure to be taken good care of here – starting with a free breakfast.
Is This the Best Travel Pack EVER???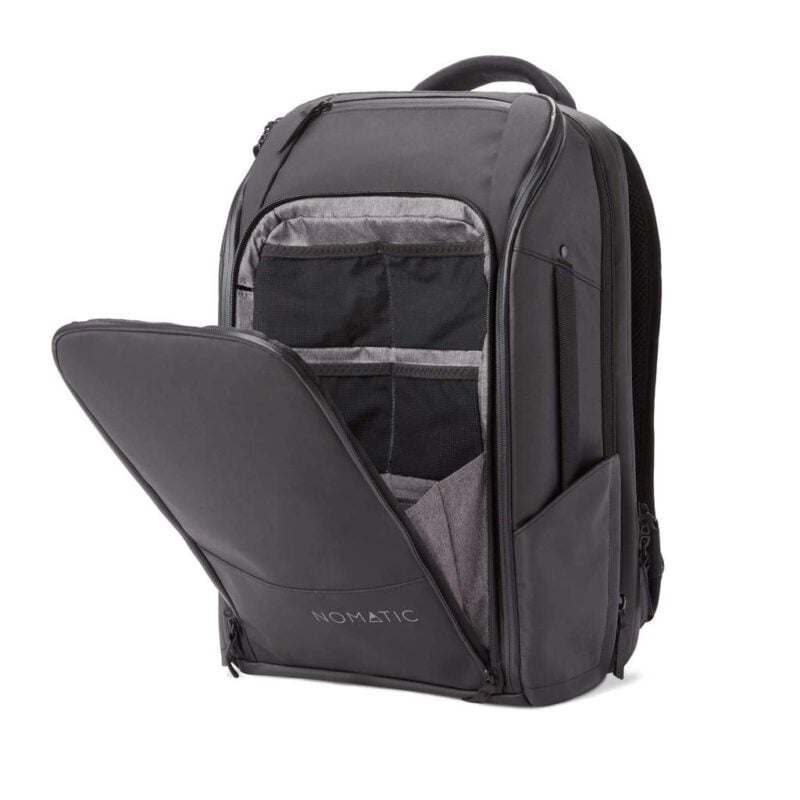 Best short term rental for couples – Loft in Poblado
Two guests
Safe neighbourhood
You can have privacy from the beginning of your trip with this secure loft in Poblado because there's self-check-in. The small and cute studio has everything you could need squeezed into a small and cosy space, and the price is seriously low. This place books up quickly, so you'll have to be fast. It's close to all the action in El Poblado, so it's not far to all the best romantic restaurants!
$$$
Fully-equipped kitchen
Wow. This is one of the best Airbnbs in Medellin if you're looking for something that will take your breath away. Right near Lleras Park, it's got space for five guests, but just look at that living area that opens onto a terrace. This open plan place is sure to have you feeling relaxed and comfortable – and that's before you get into the jacuzzi! It might be a bit more expensive than your average Medellin Airbnb, but you'll struggle to find many that look this good.
Ten guests
Incredible sunsets
While on the subject of absolutely stunning Airbnbs in Medellin, let's look at this mansion on top of the world. Okay, it's not in the city centre, but that's a small price to pay for this level of luxury. And it's not that far away, really! With six queen beds, it's an awesome place to stay with a group of friends or family. Hey, you could even host a pool party!
$
Laptop-friendly workspace
Two guests
Private bathroom
This is more than just a private room: you have access to a kitchen, living room, dining room, and balcony. It's a double room with a laptop-friendly workspace, so it's suitable for a digital nomad or a couple. Staying with a Colombian family means they'll be able to help you out with what to do in the area, but the main attraction of this apartment is how cool and stylish it is!
Ever wanted to look at the stars from your terrace in an Andean apartment? Even if you haven't, you've got the chance to do so now. The telescope in the living room will see to that! This apartment has space for up to six guests and boasts a fully equipped kitchen should you want to take a night off from eating out. You could spend it in the gym or Turkish solarium, which you're welcome to use when you stay here.
Best Boutique Hotel in Medellin – Air Guest House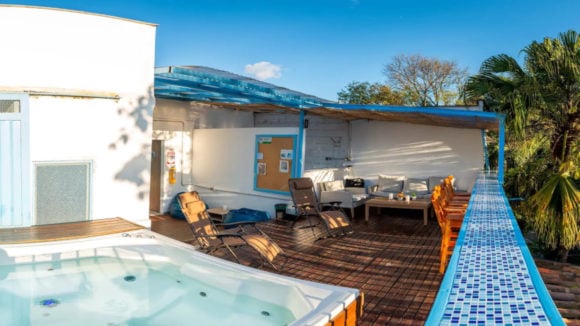 Two guests
Rooftop jacuzzi
Just one of the great things about this boutique hotel in Medellin is that there are rooms for single occupancy all the way up to four guests. Another is the rooftop jacuzzi, which is the perfect place to rest those aching muscles after a tiring day of walking around the city. Your room will come with a private bathroom, and you can enjoy watching the sunset from the cool roof terrace. You might even make some friends up there!
$
Laptop-friendly workspace
If you feel inspired working outside to the chatter of the city while being surrounded by plants, then this private room is right up your street. Your host is a traveller too, so they know a thing or two about what you might like when you're on the road. You'll have access to the kitchen so you can whip yourself up a quick lunch on a break from working. Most importantly, there's fast Wi-Fi and a laptop-friendly workspace that isn't on the balcony, too.
13 guests
Jacuzzi and BBQ area
Did somebody say pool party? If so, this is just the place for it. With a rooftop pool, hot tub, inflatables, and sun loungers, you have everything you need to impress your friends. There's no bar, but buy your drinks at one of the nearby supermarkets beforehand and serve them up with your BBQ food. If you want to sleep off your hangover the following day, choose from a bed across four rooms or curl up in a hammock!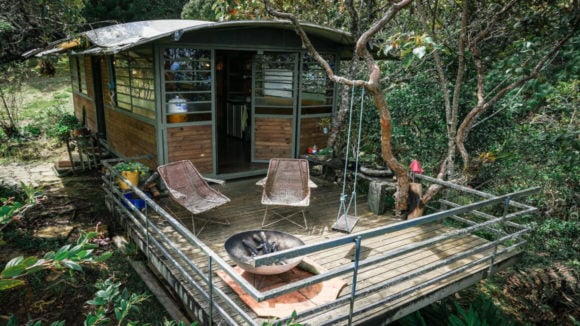 Two guests
Surrounded by nature
This compact Medellin Airbnb will put a smile on the face of anyone who loves nature. Your morning coffee can be had either in the house itself or out on the balcony, where you'll find chairs and a swing. Enjoy that while listening to the twittering of birds in the trees around you! While there's not a whole lot in the way of facilities here, it's all about location. This is one of the best Airbnbs in Medellin if you want to disconnect from the stress of everyday life.
Six guests
Incredible views
Alright, so it's not in the city centre; however, if you're looking for a beautiful house in Medellin, you have to get the mountain surroundings in there too. This finca-style house is surrounded by nature but has a touch of luxury, too. It's up to you whether you'd prefer to sunbathe out in the garden or get warm and cosy on an evening in the enormous living room!
Airbnb Plus properties are usually quite stunning, and this one is no different. Surprisingly, though, it's quite inexpensive! Located in Laureles, it's a short and easy walk to the tourist attractions, restaurants, and bars. However, you might end up spending more time in the apartment as you lose track of time chilling out with a book in the hammock. The rain shower and soaking tub are great for relaxing after a day in the city!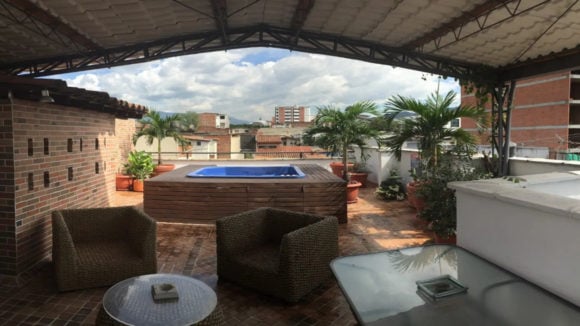 One of Medellin's best features is the skyline. Why not make the most of it while you're here and admire it from a rooftop jacuzzi? This place gives you the chance to do that with four of your best mates. It's not a party house, more of a place to chill out and enjoy each others' company with a few beers. If you want to go out and party, some of the best nightspots are on your doorstep!
Top 5 Airbnb Experiences in Medellin
Now that you've got an idea of where to stay in Medellin, let's take a look at what you can do when you get there. Airbnb Experiences are a great way to see a new place, since the trips are curated by locals. Go on a hike in the mountains, learn about the city's dark history, or sample fruits that you won't find anywhere else in the world.
One thing's for sure, you'll make unforgettable memories from your trip that will last a lifetime. You might even make a genuine connection with your host and make a friend for life!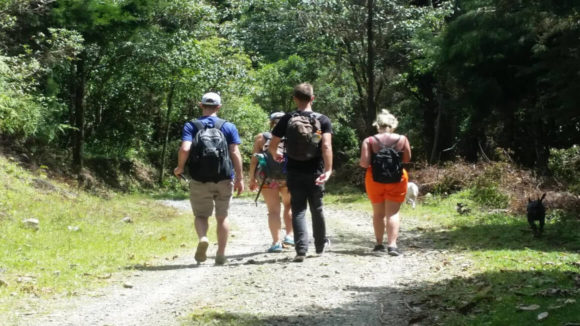 47,000COP/person
5.5 hours
Up to 8 guests
Did you know you can get into the mountains of Medellin without taking any sort of transport? All you need to do is climb up into the mountains from Poblado. With the help of your local guide, you'll stop off at some of the best city views and enjoy a tasty lunch. You'll meet locals and try their food and beer on your trip, too. A real insight into rural life around Medellin!
255,000COP/person
2.5 hours
Up to 8 guests
Looking for a surge of adrenaline on your trip to Medellin? This paragliding experience is for you. See the city from above as your certified instructor points out the important buildings and areas below. Paragliding flights only last about 15 minutes, but the experience will stay with you much longer than that.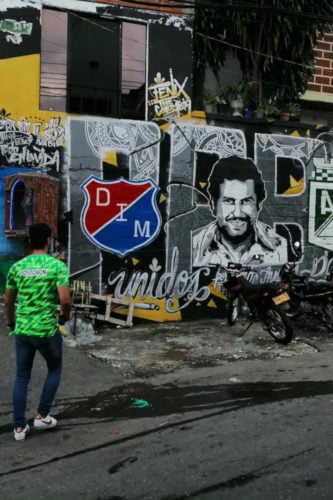 160,000COP/person
4 hours
Up to 8 guests
Though Pablo Escobar was one of the feared criminals in history, he is an important part of Medellin's history. It's impossible to travel here without finding out more about the former drug lord. This fascinating tour is a way to find out more about the man himself and see many of his former haunts.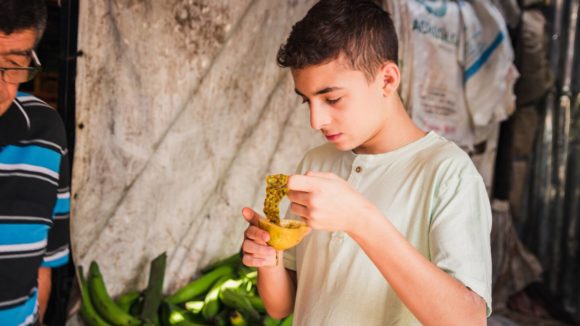 48,000COP/person
2 hours
Up to 10 guests
If you're food shopping in Colombia, you'll find the freshest and tastiest product at the local market, which is where this tour takes place. Sample foods that you won't find anywhere else in the world and learn more about how they're grown. You'll even get some recipes on how to use them, so take advantage of them while you're in the country!
56,000COP/person
4 hours
Up to 10 guests
No trip to Medellin is complete without soaking up the nightlife. But how do you know which are the best bars and clubs to visit? That doesn't matter if you go with a local. This four-hour tour will show you some of the best night spots in town in the city where reggaeton was born. Bring your swimming trunks, as some nights there are hot tubs!
Don't Forget Your Medellin Travel Insurance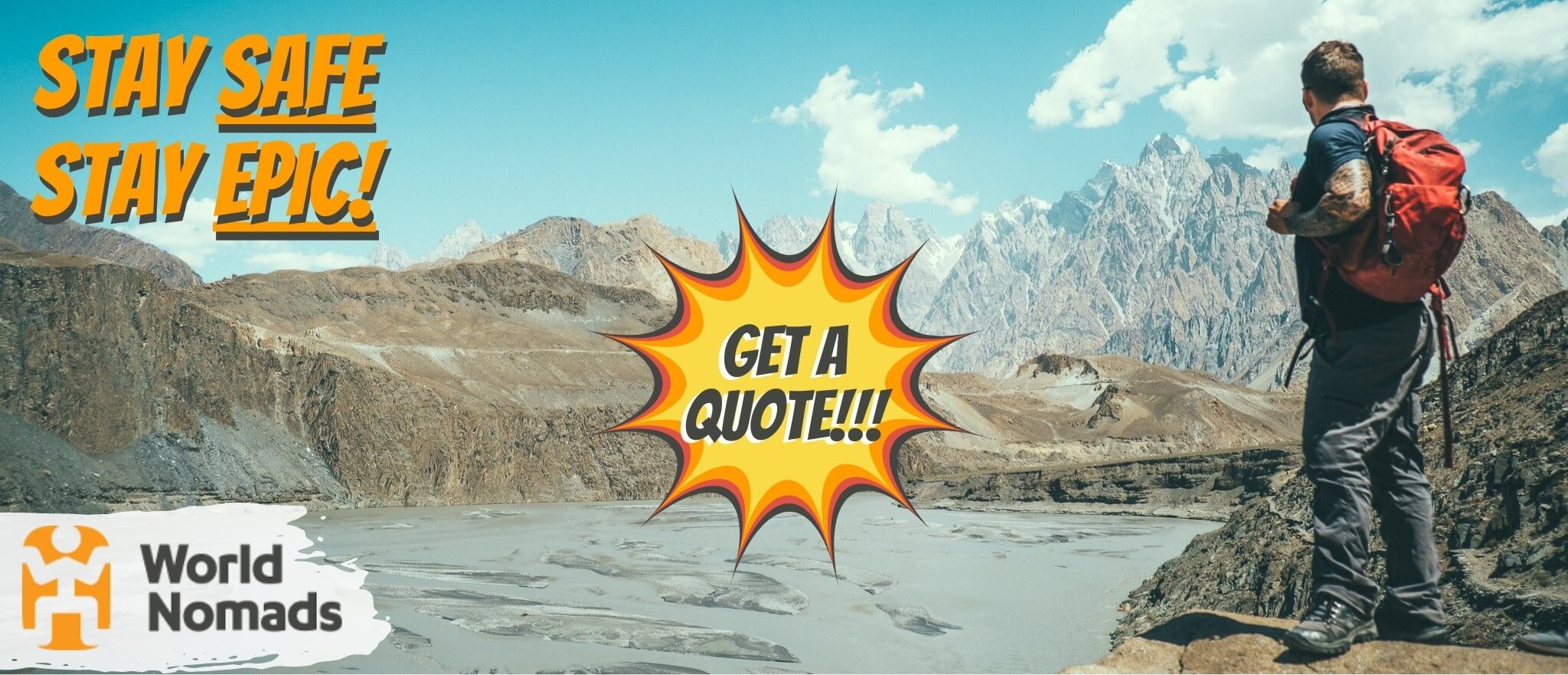 World Nomads' mission is to support and encourage travellers to explore their boundaries. They offer simple & flexible travel insurance, and safety advice to help you travel confidently.
They've been doing it since 2002 – protecting, connecting, and inspiring independent travellers just like you.
Get a quote below or read our in-depth review!
World Nomads provides travel insurance for travelers in over 100 countries. As an affiliate, we receive a fee when you get a quote from World Nomads using this link. We do not represent World Nomads. This is information only and not a recommendation to buy travel insurance.
Final Thoughts on Medellin Airbnbs
Now that you've seen the best things to do and where to stay in Medellin, all that's left for you is to choose the perfect accommodation. Will you go for a friendly and inexpensive homestay, an apartment with a rooftop pool, or will you go all the way and get a stunning mountain house for the whole family?!
If you're still finding it difficult to make up your mind, go for our overall best Airbnb in Medellin. That's the Pool Apartment with Outdoor Kitchen. It's great for a couple or solo traveller and is in a top location.
---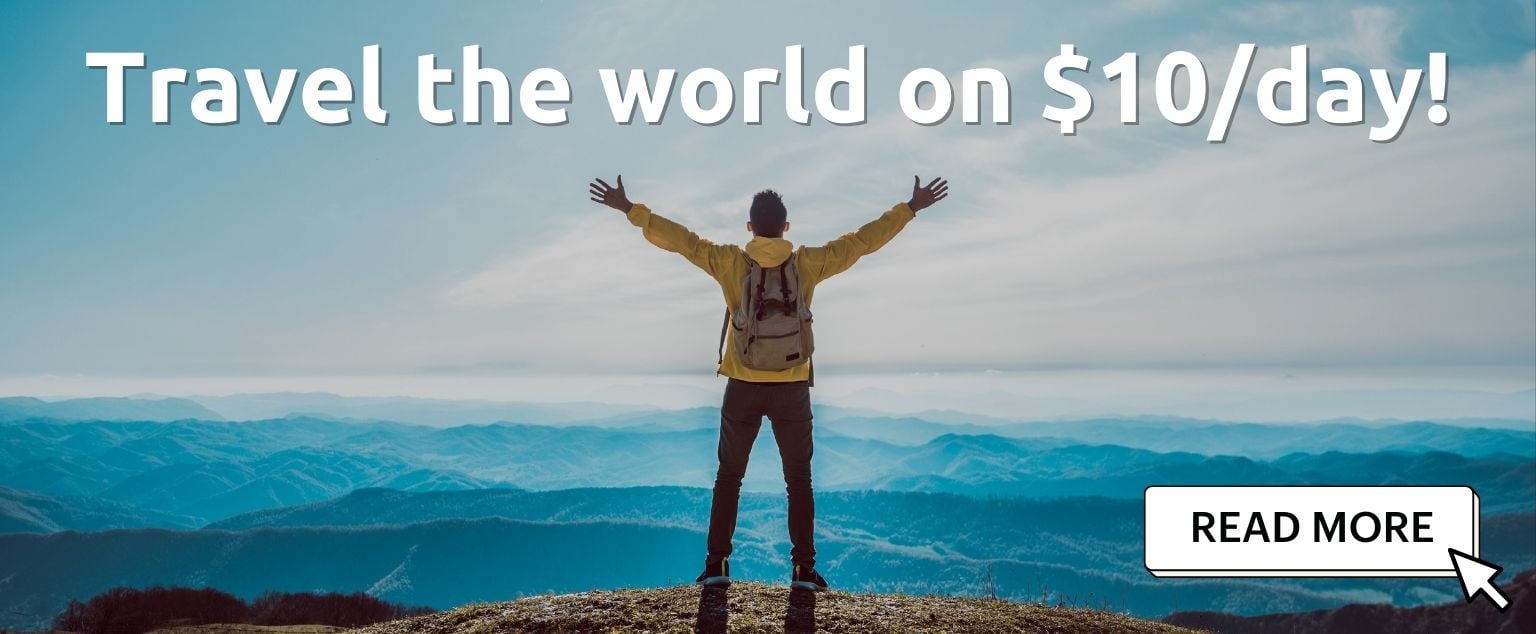 And for transparency's sake, please know that some of the links in our content are affiliate links. That means that if you book your accommodation, buy your gear, or sort your insurance through our link, we earn a small commission (at no extra cost to you). That said, we only link to the gear we trust and never recommend services we don't believe are up to scratch. Again, thank you!