Welcome to Cordoba — Argentina's second biggest city. Cordoba is best known for its colonial architecture, scholastic history, and for the surrounding mountainous landscape.
This is Argentina's university town and the culture and pulse of the city reflect that. For backpackers, the city of Cordoba offers up plenty of interesting things to do from exploring eating tasty food, visiting fine museums, and of course the vibrant party scene.
Because Cordoba is such a big city that there are TONS of hostel options. Some are excellent and others, well, not so much. So which hostels are the best hostels in Cordoba? How does one sort out the riffraff?
To solve that question I wrote this in-depth guide to the best hostels in Cordoba for 2021!
This hostel guide makes it easy for you to get your hands on all the best hostel choices, so you can book your hostel quickly with no-stress involved.
Let's get right to it so you can get your hostel sorted and return to backpacking Cordoba…
Quick Answer: The Best Hostels in Cordoba, Argentina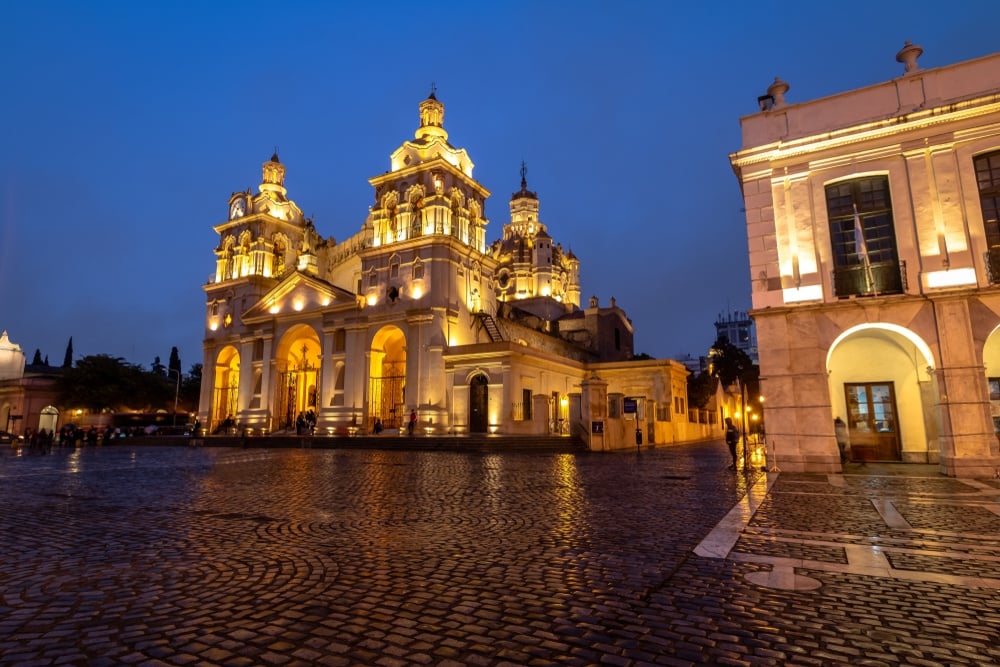 The 10 Best Hostels in Cordoba, Argentina
If you're backpacking Argentina, the chance that you'll have a stopover in Cordoba is pretty high. Especially young travelers will enjoy this unique and charming city.
But the city is big and deciding where to stay in Cordoba can be a real struggle. We recommend having a rough list or itinerary of things you want to do and choosing your hostel destination accordingly. You don't want to end up miles away from the hotspots you want to explore simply because you didn't do your research.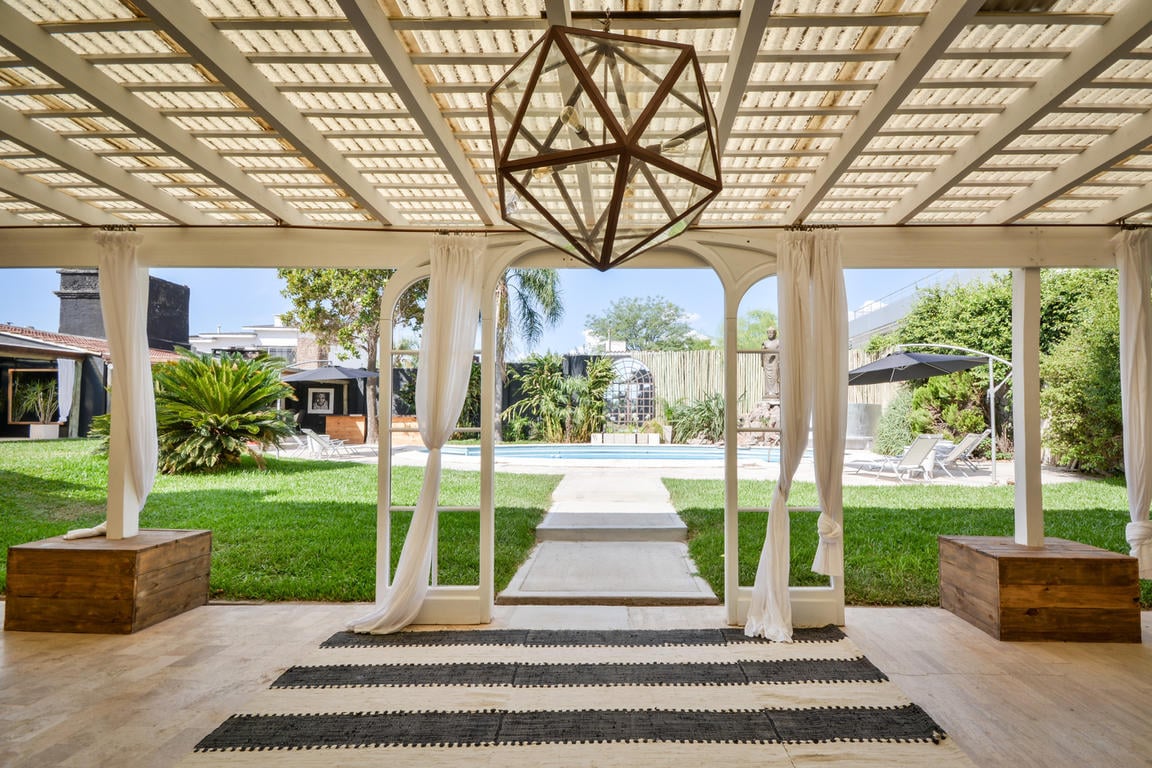 $$$
Free Breakfast
Air Conditioning
Beautiful
Oh my gooossshhhh, seriously? SERIOUSLY? This place is FINE. Like, fine like beautiful fine not fine as in 'just ok'. Easily the best hostel in Cordoba 2021, Onas Hostel & Suites looks like something right outta some design magazine. Or Instagram. Lots of white paint and plants behind glass and a really honestly stunning minimalist aesthetic. Ok, so it's not the cheapest (relatively), but to stay somewhere as beautiful as this, well, it's worth it. More like a boutique hotel, seriously, it's that well designed. Clean, stylish, and easy to love. Overall: best hostel in Cordoba.
Best Hostel for Solo Travellers in Cordoba – Hostel Cordobés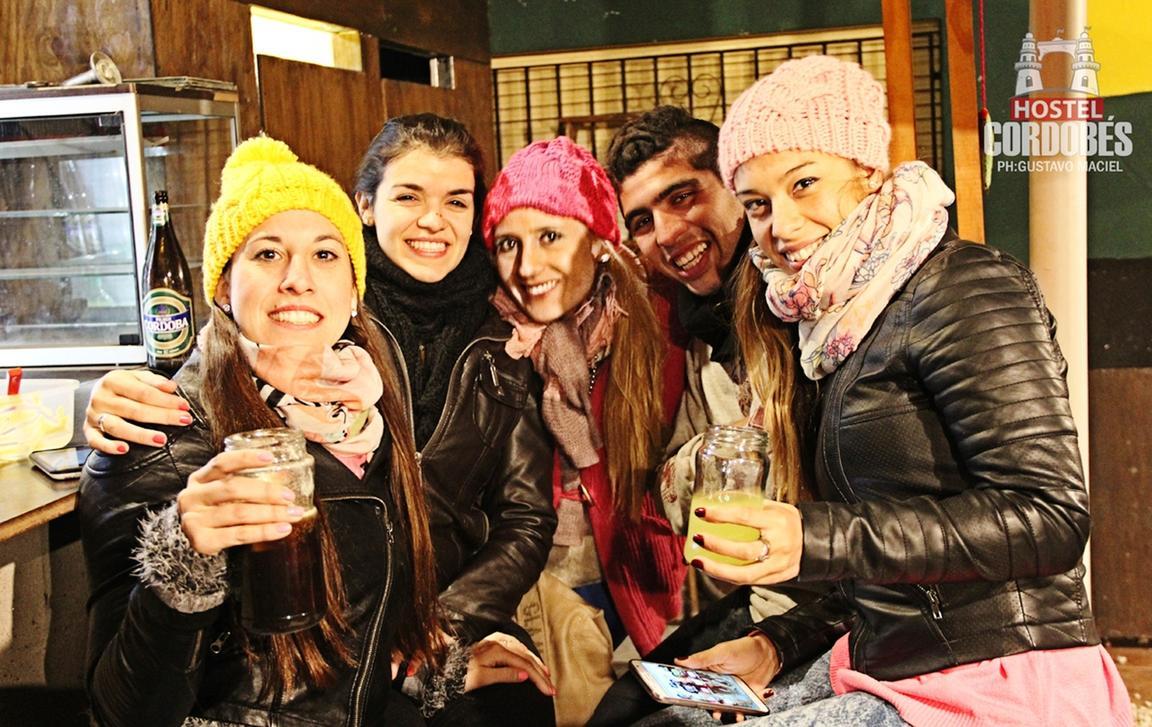 $$
Free Breakfast
Bar & Cafe
BBQ
Playing cards with the staff, getting your grilled meat on at their frequent BBQs, drinking beer and chatting – yep, we can safely say that Hostel Cordobés is the best hostel for solo travelers in Cordoba. Hostel Cordobés is a good bet for fun times and a buzzy atmosphere. Add comfort and a decent aesthetic to the mix (we're talking new mattresses, bright spacious rooms, 'rustic' design), plus a cool team who wants to get involved with the fun as well, and here you've got a V nice place to meet some peeps. Top hostel in Cordoba, for sure.
Best Cheap Hostel in Cordoba #1 – Alvear Hostel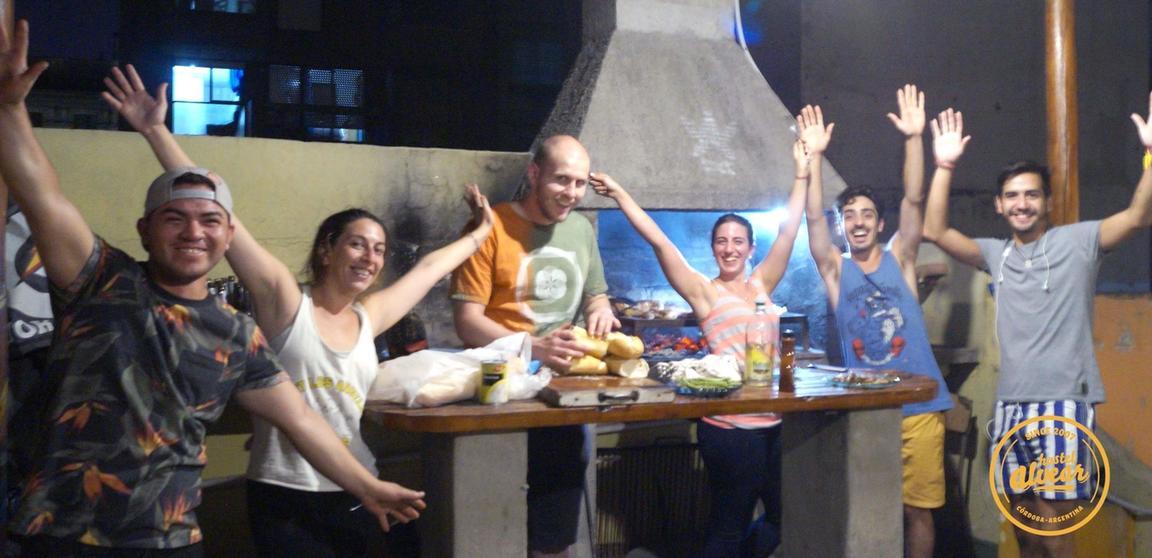 $
BBQ
Common Room
Self Catering Facilities
It's in a beautiful old building but a lot of the walls are graffed up to the max – it's edgy we guess. But aside from that, and some of the basic facilities (the kitchen looks very normal, for instance), this is easily the best cheap hostel in Cordoba. The mix of high ceilings and backpacker aesthetic is weird, but ultimately fine. Lots of space to meet-and-greet, PCs to use ('what's a PC?' Remember that?), decent bunks, billiards table, BBQ, all the things you'd expect from a Cordoba backpackers hostel, really – except for the pretty nice historical setting.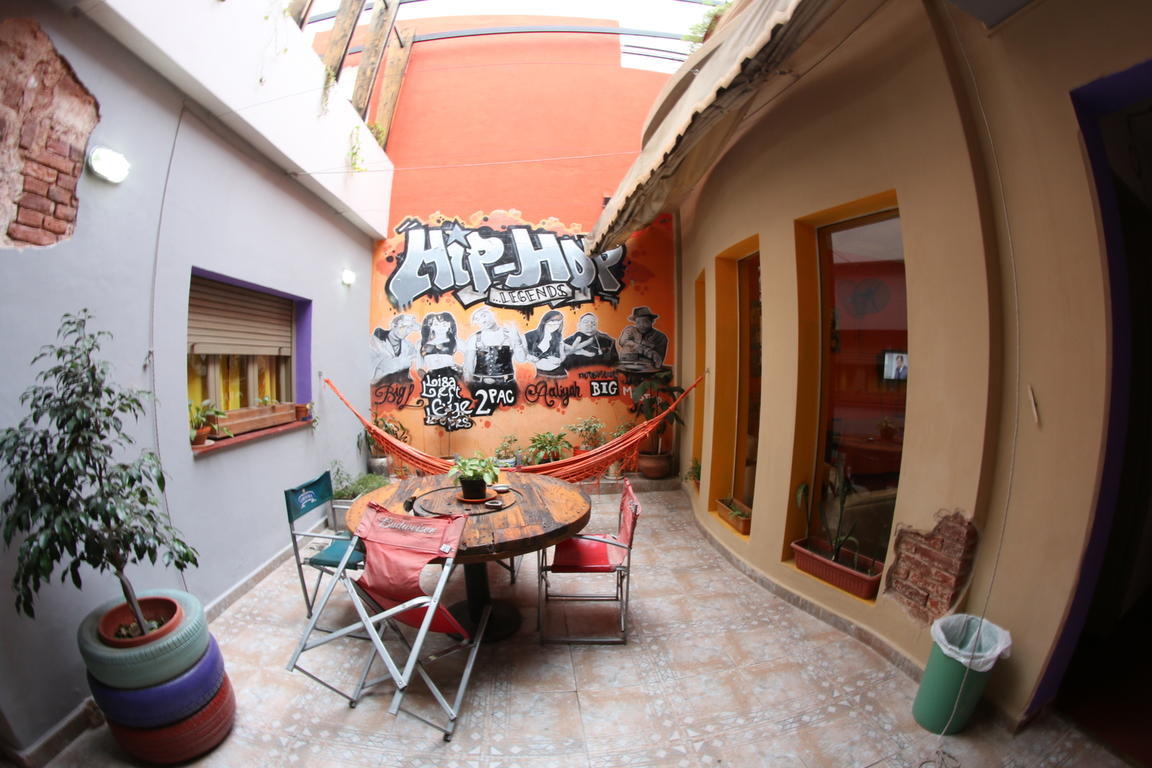 $
BBQ
Common Room
Free Breakfast
This isn't the best hostel in Cordoba, but it does try very hard, so we give it extra marks for that. Why it's called Turning Point we do not know, but what we DO know is that this Cordoba backpackers hostel has a huuuge amount of space for people to gather and socialise. Sure, it's basic, a little bit anyway, but were you expecting luxury? At a youth hostel in Cordoba? Ha. But seriously, the cheap beers, comfy beds, and chill atmosphere at Turning Point Hostel do all the talking – well, and so do the amazing staff and the equally amazing location. Solid option.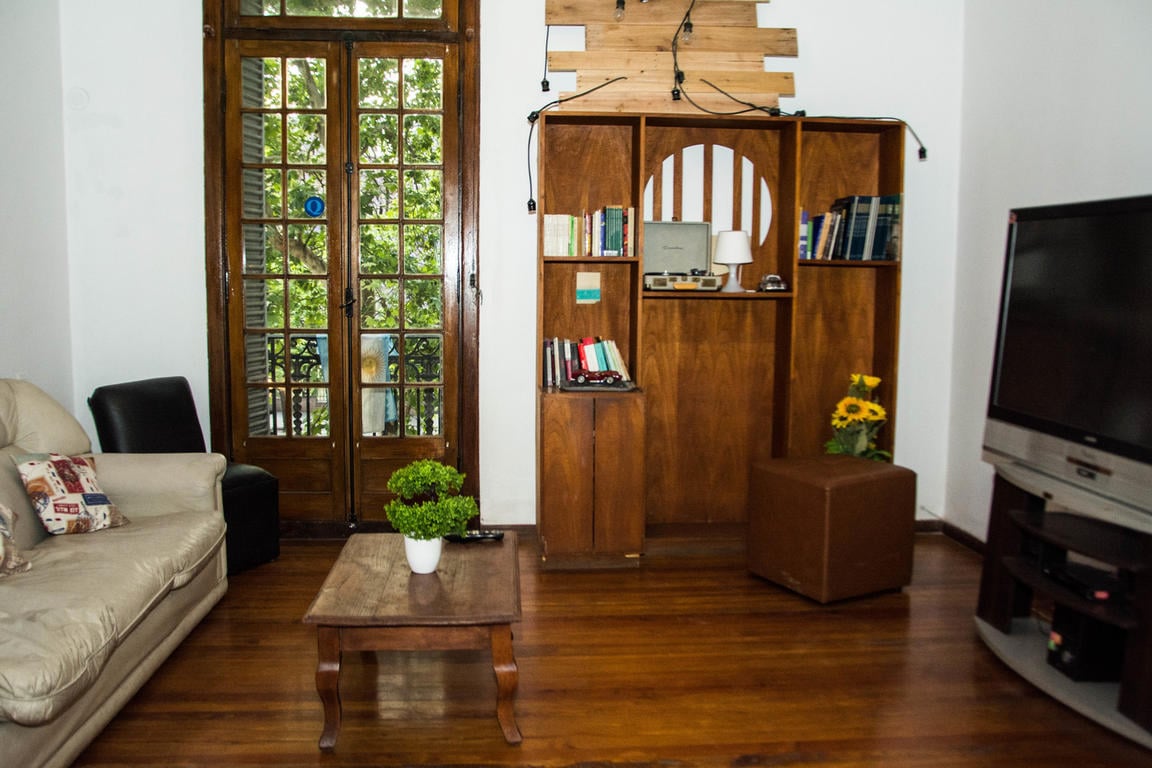 $
Cafe
Common Room
24-Hour Reception
We're guessing that they mean 'roomie' like a room-mate and not 'roomy' like, it's got a lot of room, because it's not exactly what we'd call spacious. Cosy is a nice way to say it. But for a decent location in Cordoba, you could do a lot worse than Roomie Terrace and Hostel, a pretty nice youth hostel in Cordoba in an old house. It looks cool inside, bunks are sorta industrial-modern, showers are ok, wooden remnants of the old house (i.e. furniture) are still pretty visible. It's not the as cheap as the first teo hostels I mentioned in this list, but for a good location, a decent night's sleep, and some super staff, it is nice.
Best Hostel for Couples in Cordoba – 531 Hostel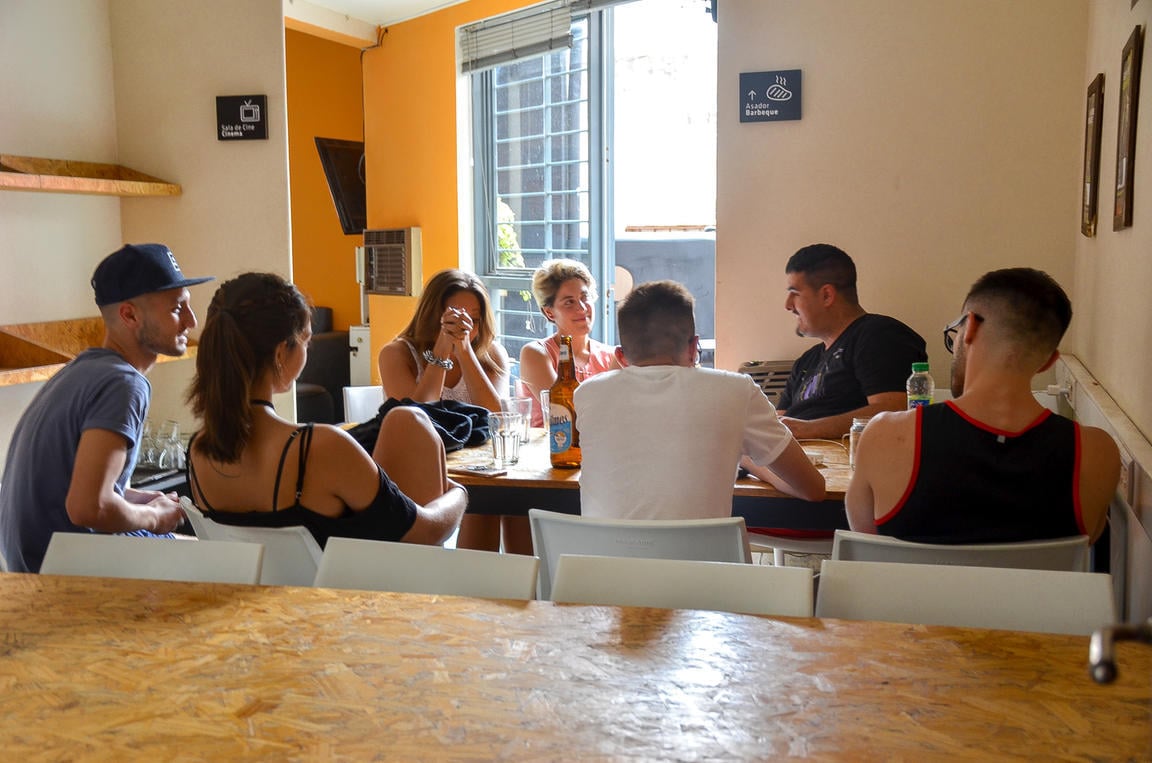 $$$
BBQ
Historic Building
Free Breakfast
We say that 531 Hostel is the best hostel for couples in Cordoba mainly because of its private rooms – they're nicely decorated, they have all these old period touches like huge windows and pretty floors and high ceilings… It's romantic, isn't it? To wake up and fling the windows open and have the drapes blowing in the breeze? Umm… But yes. Apart from that, this recommended hostel in Cordoba has spacious common areas, a great location, V nice staff, and yeah, it's among the more pricey options out there but why not – you're on holiday. Travelling. Same thing.
Best Party Hostel in Cordoba – Morada Hostel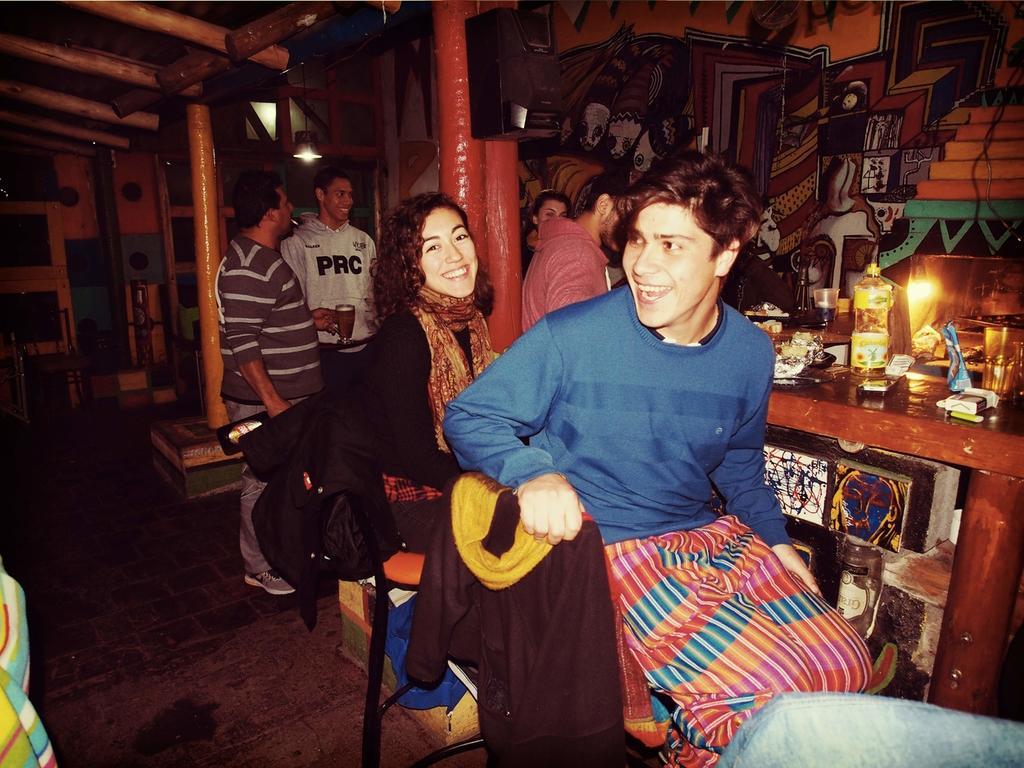 When we're talking about the best party hostel in Cordoba, the winner has got to be the one with the funnest bar, right? So here we have Morada Hostel, a budget hostel in Cordoba that's not only at the cheaper scale of places to stay, but also all about the good times. Friendly (and helpful) staff and good times – it's a good mix. So with the bar upstairs, and the restaurant downstairs, there are plenty of opportunities to socialise with food (classic way to talk – over tasty stuff) or over a few beers. As long as you're not expecting the Ritz and you've come for the atmosphere, walk this way.
Best Hostel for Digital Nomads in Cordoba – Aldea Hostel Cordoba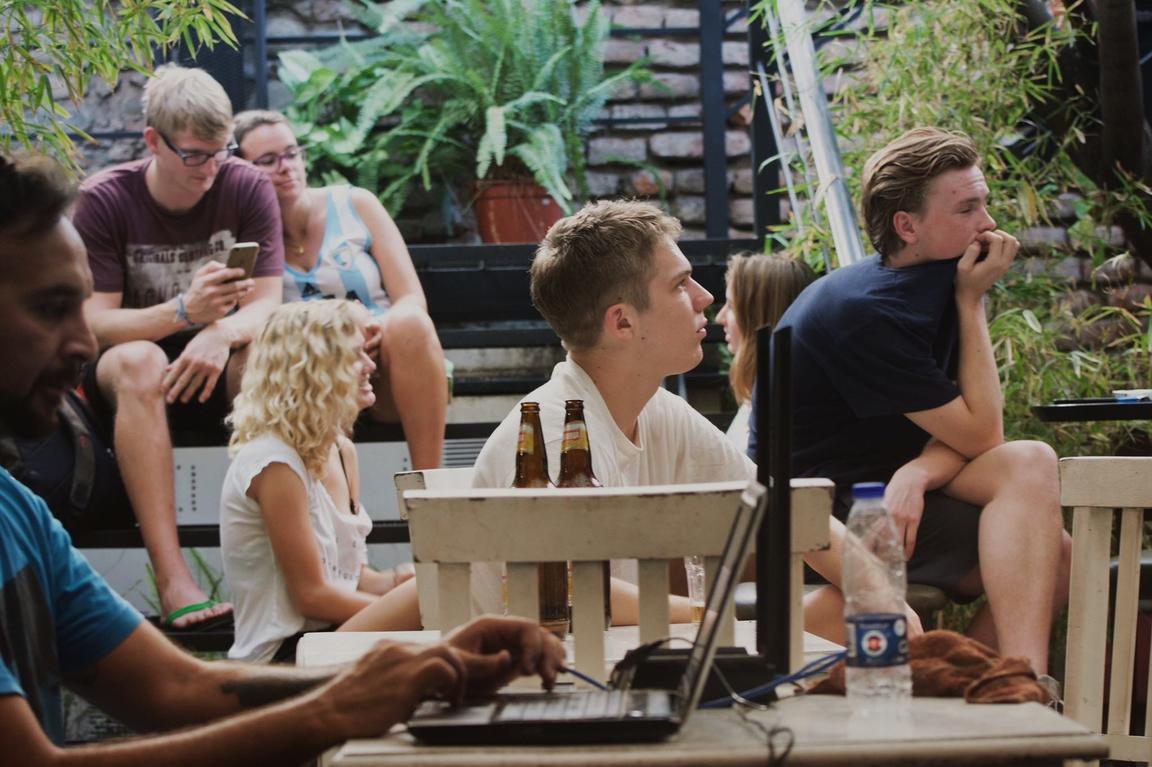 $$
BBQ
Free Breakfast
Cafe & Bar
The best hostel for digital nomads in Cordoba would have to have a lot of deskspace, we'd say, so you're in luck with Aldea Hostel. Add to that a huge serving of chilled yet social vibes, and you've got yourself a good place to work, don't you think? And then add to THAT a pretty decent aesthetic with art and illustrations hanging on (and painted on) the walls, and a clean minimal vibe in the private rooms (read: office – amiright all you fellow workers-away?), and here's a place you can chill/work for a while. Also: VERY good location, VERY nice staff.
Best Hostel with a Private Room in Cordoba – Babilonia Hostel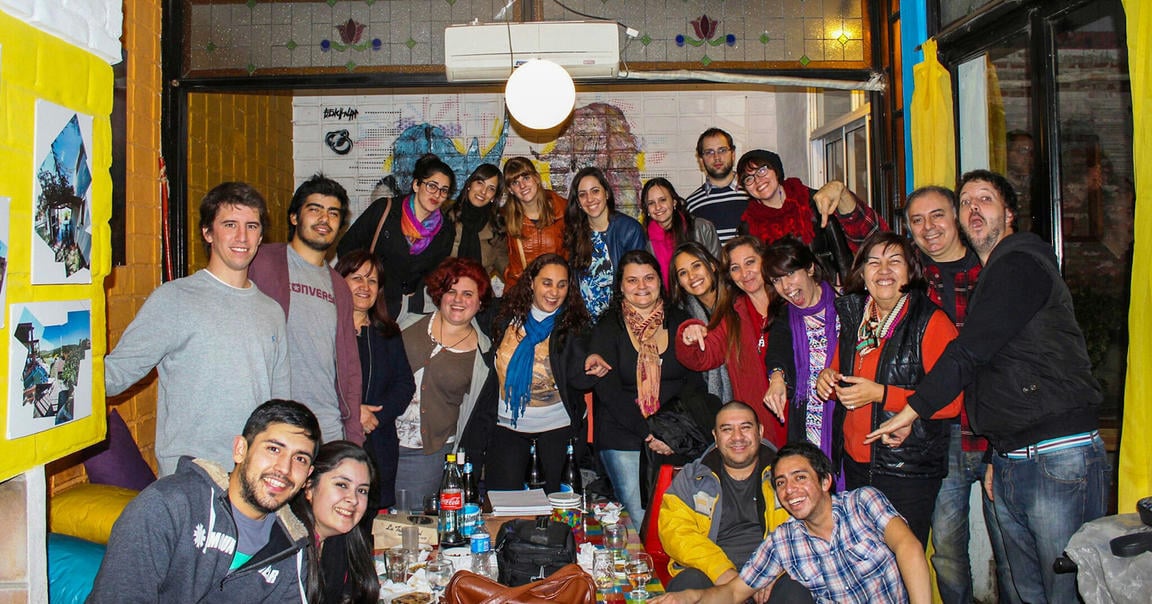 $
Location Location Location
BBQ/Dinners
Free Breakfast
Cheap, bright, social. We mean all of those things: it IS a good option for a budget hostel in Cordoba – it IS completely covered at times in big blocks of red, white, whatever colour paint (and admittedly cool big murals, too) – it IS very sociable. That and the private rooms here are pretty stylish, exposed brick painted white, nice and minimalist, we like that. Pretty decent price if you're sharing, too. So you can be super friendly with everyone, enjoy fun times and barbecues, all the typical top hostel in Cordoba activities, you know, and then retreat to your OWN room. That's why it's the best hostel with a private room in Cordoba. Oh – and the location is AMAZING.
Things DO go missing sometimes…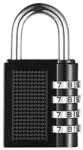 Psst! Heading to a hostel? Don't forget to pack a padlock! It's well worth having one so you can secure your locker and protect your stuff!
More Best Hostels in Cordoba, Argentina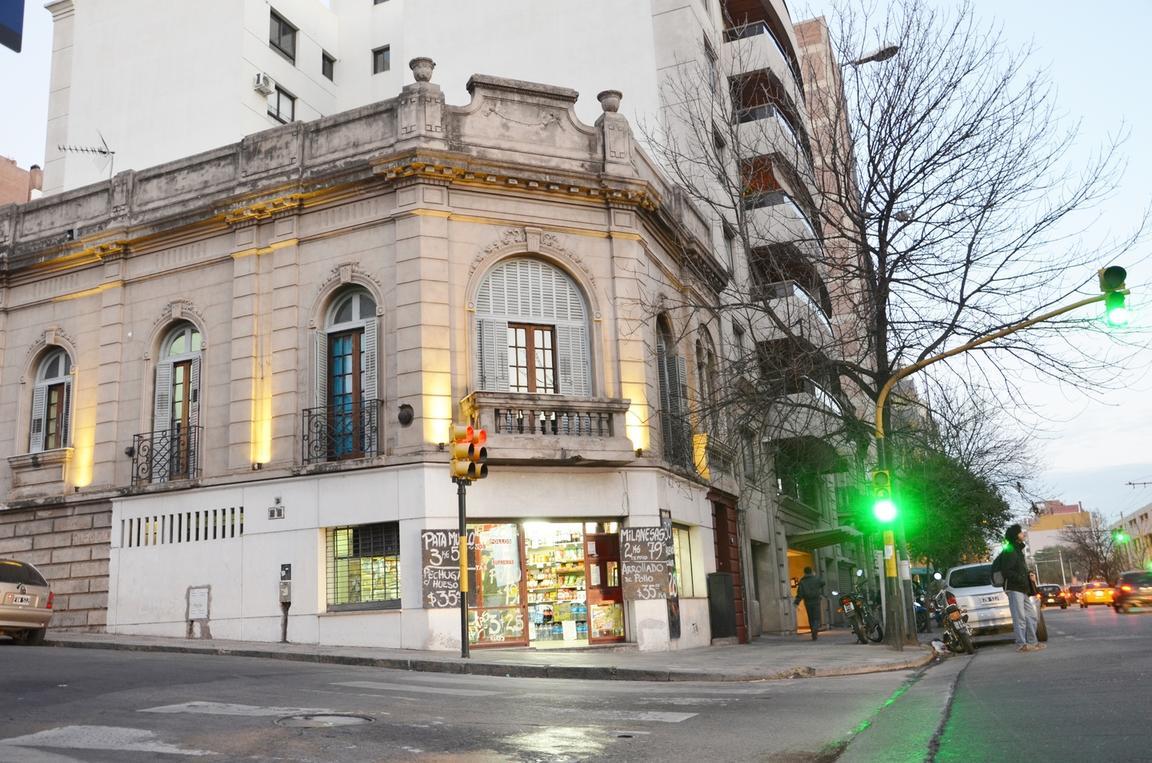 $$
Free Breakfast
Self Catering Facilities
Rooftop Terrace
There's a very chilled atmosphere at this budget hostel in Cordoba – ok, so it's not that budget, but it is pretty mid-range. And for what you get – a decently stylish aesthetic set in a historic house, a very decent free breakfast, a rooftop terrace, and a bar (great for making friends as we all know) – for all that, Rivera Hostel is pretty much a bargain. It also comes as a recommended hostel in Cordoba thanks to its amazing location in a very popular neighbourhood, close to pretty parks, places to eat and drink, as well as Cordoba's hotspots. We're in!
The BEST Travel Backpack?!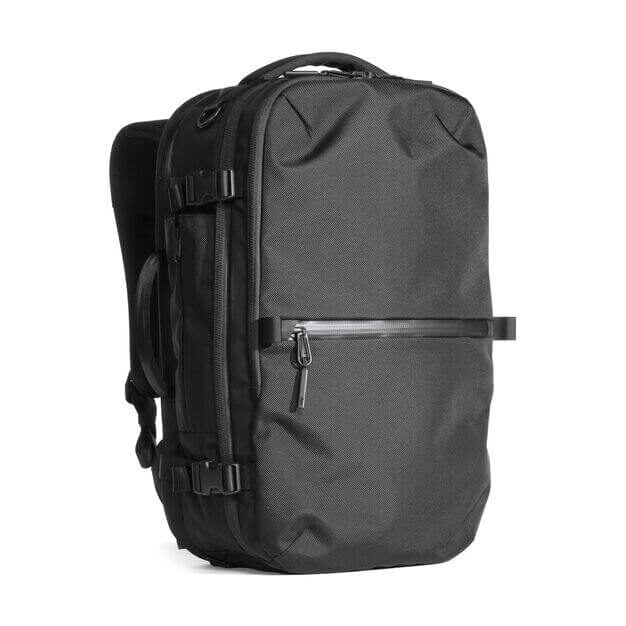 Pssssst! Not picked the perfect travel backpack yet? The Broke Backpacker team has tried out over thirty backpacks this year! Our favourite travel backpack is the Aer Travel Pack 2.
View on AER
What to Pack for your Cordoba Hostel
Here's some gear our editors take hostelling.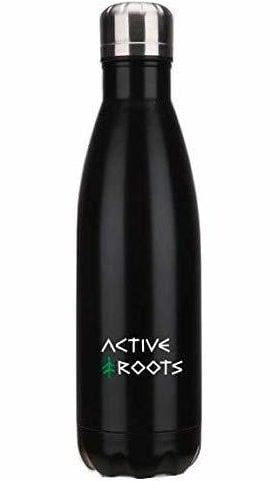 1. Active Roots Water Bottle: Hostels are increasingly meeting backpackers' demands for potable (drinkable) water. Now is better than ever to start traveling with a reusable water bottle! Aside from cutting down single-use plastic, The Active Roots stainless steel water bottle will also keep your favorite beverage hot or cold all day long and it's sized perfectly to fit an entire bottle of wine. 'Nuff said.
2. Power Bank: Showing up to a new city, after a 14-hour bus ride, with a dead phone and no directions to your hostel is a half-awake, messy nightmare. Putting a good power bank in your pack is the best and easiest way to keep your important electronics charged up for those long travel and sightseeing days.
3. Active Roots Toiletry Bag: The Active Roots Toiletry bag keeps all of your bathroom essential items organized instead of flowing around your backpack. Having everything handy and accessible in one water-resistant bag is a bathroom lifesaver. This toiletry bag also helps from being that embarrassed person walking back to the dorm room, in a towel, to grab forgotten shampoo.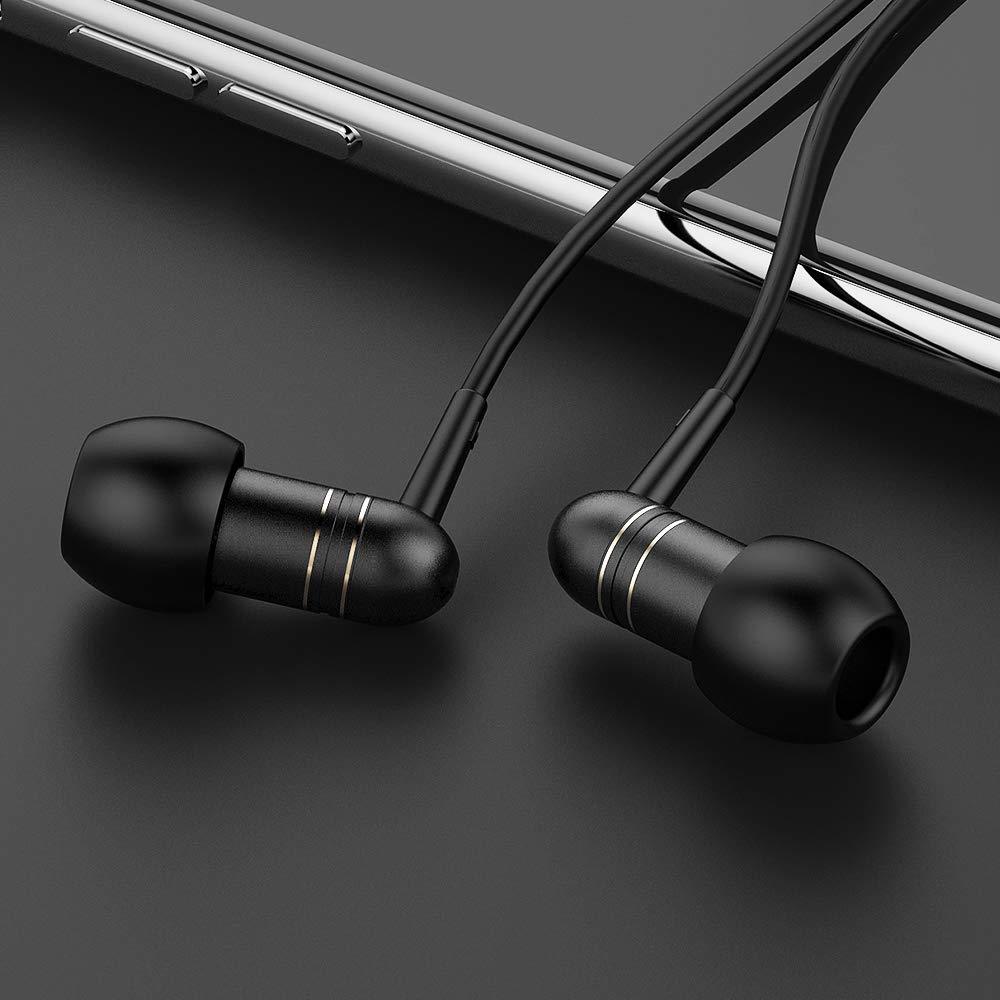 4. Noise-Cancelling Earbuds: Noise in hostels… is a thing. Your bunkmate coming in late, motorbike traffic just below your window, construction on the property or the round-the-clock rooster that seems to follow you to every f*cking hostel. Having a way to escape the noise while you sleep makes for a well-rested morning. Noise canceling ear-buds are a great solution, just put on your favorite artist or load a quick Netflix episode to fall asleep too.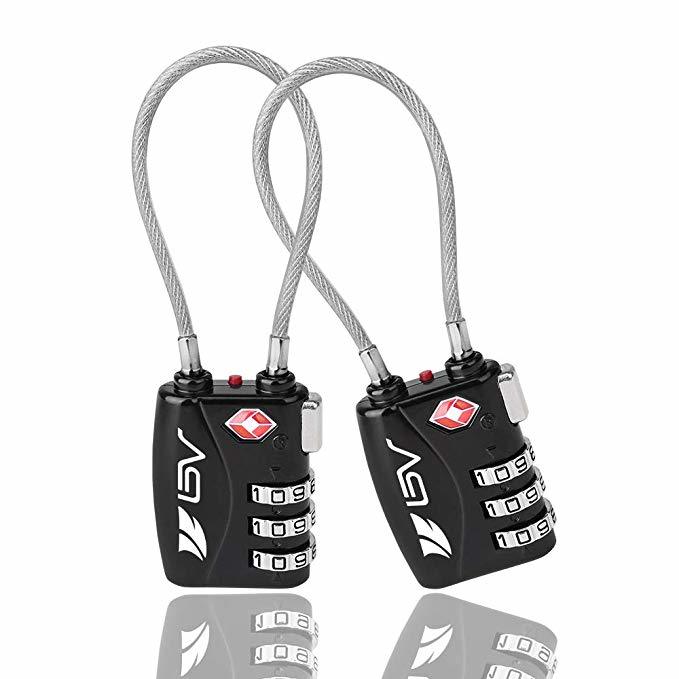 5. Padlock: Keep your stuff safe, guys. Unfortunately not all dorm lockers share the same security standard. You'll want a lightweight lock that can fit all the various dorm lockers you'll clip it to. Having a padlock that is flexible and can fit a variety of locker styles is the best way to make sure none of your belongings wander away while you are out.
6. Headphone Splitter: Don't be those awkward people sharing one earbud on the bus, as you show off your in-depth music knowledge to your new friend. A headphone splitter is a great item to bring traveling, it works fantastic on those long bus rides or easy dorm Netflix nights when you want to relax and connect with someone.
Why you should travel to Cordoba
There you have it my friends: the ultimate guide to the best hostels in Cordoba for 2021!
I am happy to say that now you can book your hostel with confidence based on your own needs and preferences as a backpacker.
Cordoba is a super fun city full of exploration and adventure potential.
My hope is that with the help of this guide you can make the most of your time backpacking here by sleeping cheap and sleeping comfortably.
If you are still on the fence about which hostel you should book, no worries.
When in doubt, I typically recommend just booking my top pick for the best overall hostel in Cordoba: Onas Hostel & Suites. Best of luck on your travels!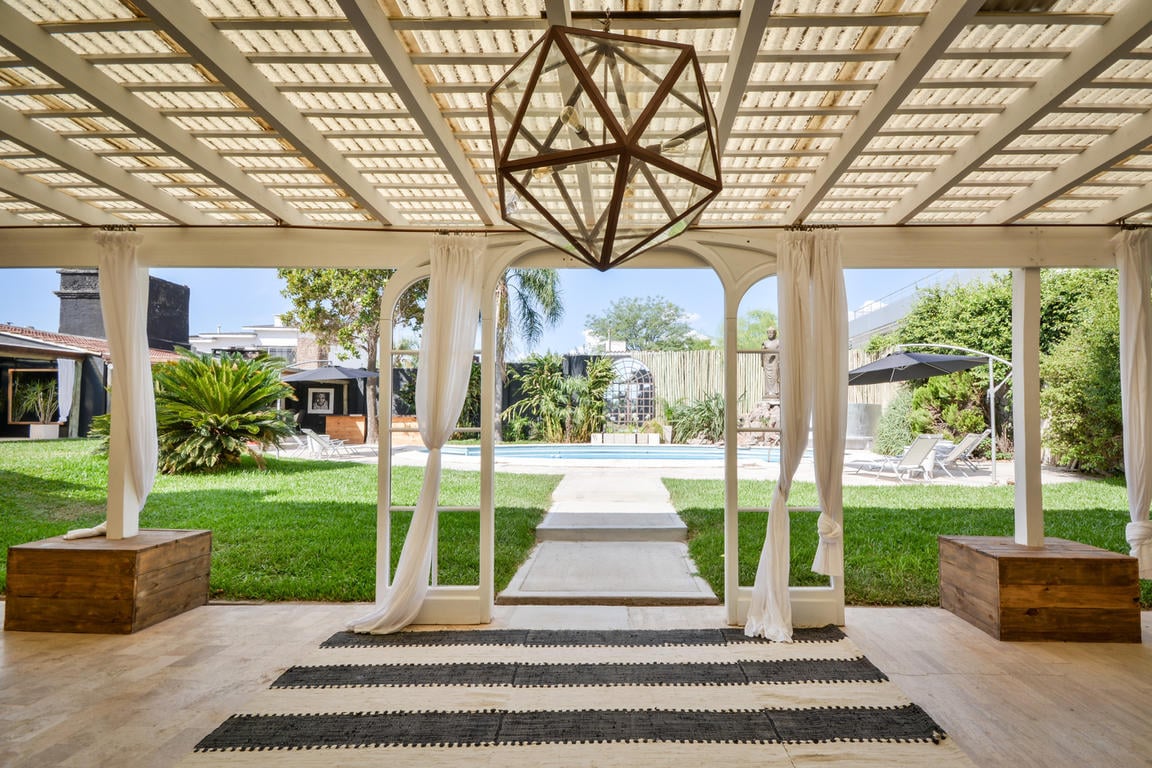 Travel Safety Tips for Cordoba
And don't forget Travel Insurance! We've put together a roundup of Travel Insurance for backpackers – check it out here, or if you're low on time, get a quote from World Nomads, our favorite travel insurance provider.
Getting an estimate from World Nomads is simple – just click the button or image below, fill out the necessary info, and you're on your way!

Worried about your safety while traveling in Argentina? Then check out our dedicated guide here, which is full of useful tips and tricks.
More Epic Hostels in Argentina and South America
Hopefully by now you've found the perfect hostel for your upcoming trip to Cordoba.
Planning an epic trip all across Argentina or even South America itself?
Don't worry – we've got you covered!
For more cool hostel guides around South America, check out:
Over to you
By now I hope our epic guide to the best hostels in Cordoba has helped you choose the perfect hostel for your adventure!
If you think we've missed anything or have any further thoughts, hit us up in the comments!
"Find out how YOU can support the site. We work hard to put out the best backpacker resources on the web, for free! It's all about helping out our tribe of awesome backpacker readers [that's you!]. Please visit the link to find out how you can help keep the site going 🙂
For the sake of transparency, some of the links in our content are affiliate links. This means that if you book your accommodation, buy a book or sort your insurance, we earn a small commission at no extra cost to you. I only link to stuff I've actually used and never endorse products or services that are not up to scratch. Thanks for your support.