Perhaps no city in the Southern hemisphere is more famous for its delicious Malbec wine than Mendoza, Argentina. People from all over the world flock here in search of glass (or two) of that sweet sweet nectar of the gods.
In addition to the outlying hills being covered in sprawling vineyards and wineries, Mendoza is the pulsing beat of culture in Argentina's Northern wine region. It is simply an awesome place to come backpacking.
So where do all those backpackers find budget accommodation?
Which hostels are the best hostels in Mendoza, Argentina?
In Mendoza, you come across every type of traveler. With that demographic comes every type of accommodation in turn. So how does one sort out cheap digs in Mendoza?
To answer these important question I bring you the ultimate guide to the best hostels in Mendoza for 2021!
This hostel guide provides you with all the information you need to book the right hostel 100% stress-free, so you can get back to exploring this fascinating (and inebriating) part of Argentina. Vamos!
Quick Answer: The Best Hostels in Mendoza, Argentina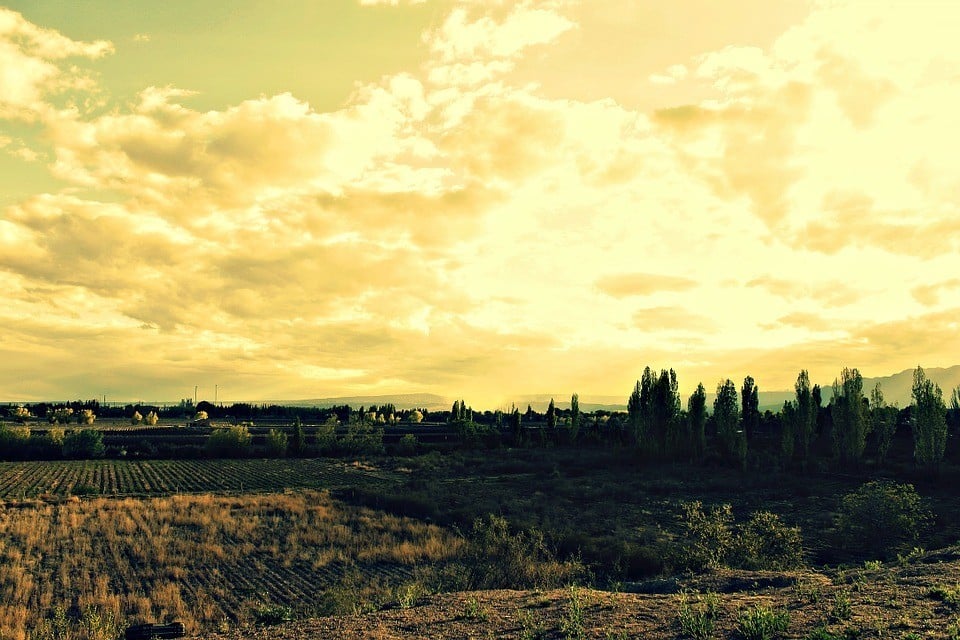 The 10 Best Hostels in Mendoza, Argentina
If you're backpacking Argentina, visiting Mendoza might not come to your mind straight away. But it's definitely a beautiful city that is worth exploring – especially if you love wine!
Overall Best Hostel in Mendoza – Hostel Windmill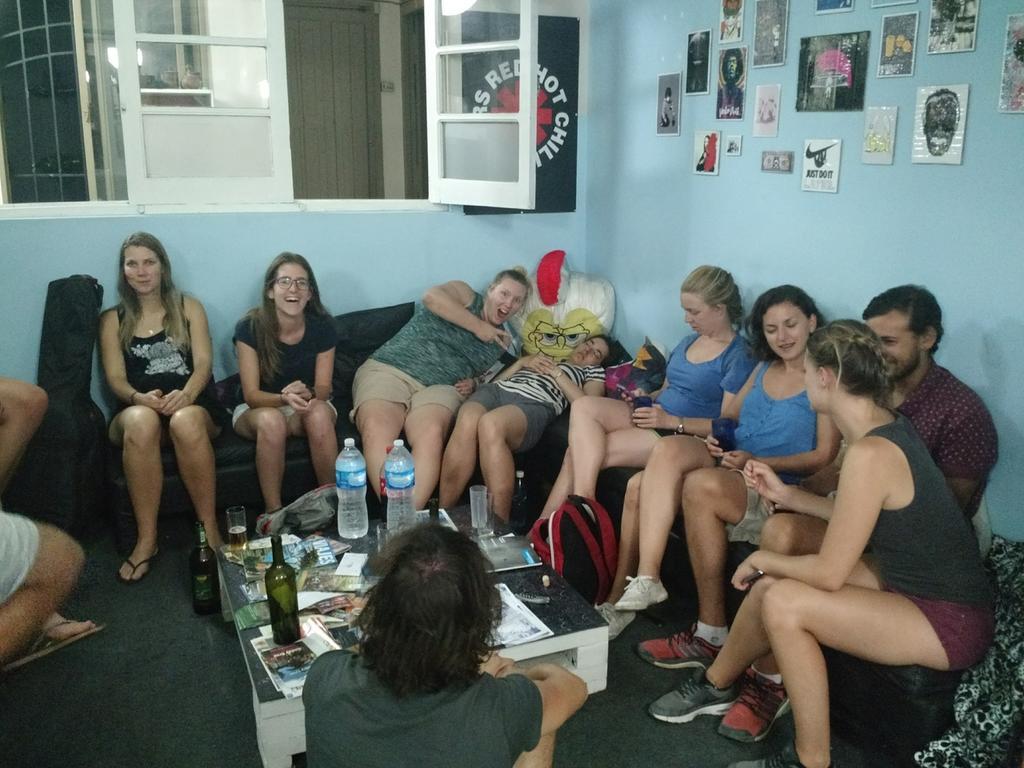 $
24-Hour Reception
Free Breakfast
Book Exchange
The super friendly staff at Hostel Windmill actually take pains to make sure everyone staying here gets to meet each other and gets along. That alone surely is grounds for being the overall best hostel in Mendoza in 2021. But, no, there's more: the atmosphere is amazing, everyone is really nice, and what's more the music actually stops at 11pm. So you can actually get some sleep – major plus. The beds are really comfortable, and there's a very decent free breakfast on offer, too. Also CHEAP. Not hard to see why, though basic, this ultra-friendly place is the best hostel in Mendoza.
Best Hostel for Solo Travellers in Mendoza – Hostel Lao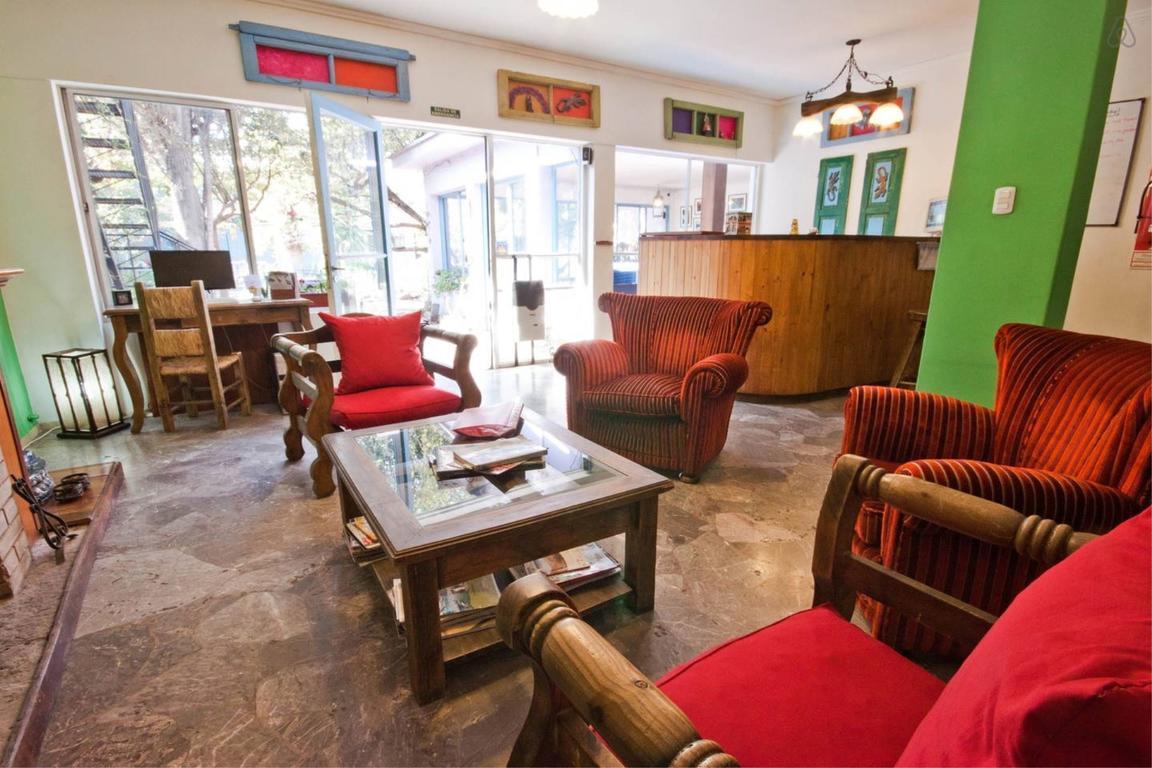 $
Outdoor Terrace
Air Conditioning
Swimming Pool
Made by travellers for travellers, Hostel Lao is the misleading name of this best hostel for solo travellers in Mendoza. The vibe here is super chilled, the staff are super nice, and there are plenty of opportunities to meet and hang out with new people. New like-minded people, as well, which is always nice. The dorms are very cheap, there's a great outdoors area to chill in, there are regular BBQs, the traditional-esque decor of the place is a nice touch, too. Wanna meet some new friends? We'd say go here.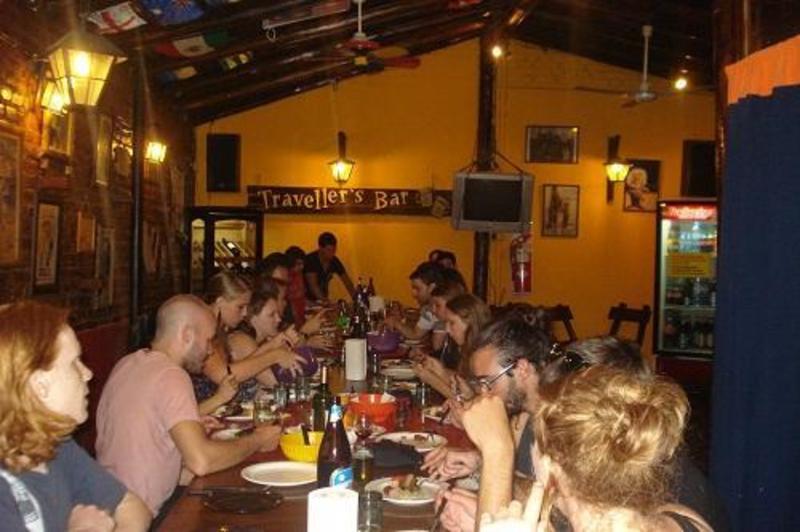 Cheap! Very cheap! And for the location, central Mendoza, you can't get much better for the price. That's why it's the best cheap hostel in Mendoza. But location aside, tours in the surrounding area can be arranged through the hostel itself, which is super convenient. Learning is fun! People are also fun, and the atmosphere here is nice and sociable – the staff organise nights where fellow travellers can meet and mingle with some food and drink. So you get all of this for a bargain. Watching the pennies whilst in Argentina? This Mendoza backpackers hostel is a great shout.
$
BBQ
Outdoor Terrace
Free Breakfast
Budget hostel in Mendoza, you say? Here's one. It's called Mora International Hostel and it's a 2-block walk from the main street in Mendoza, so you'll be placing yourself well to explore the city from here. The hostel itself is nice, the staff are friendly, the garden is a chilled place for breakfast, coffee or a beer, the dorms and rooms are clean, and generally it's got a very homely atmosphere that often comes with a hostel. Not the best hostel in Mendoza, but still a solid choice – especially if you're more about chill than party.
Best Hostel for Couples in Mendoza – Hostel Alamo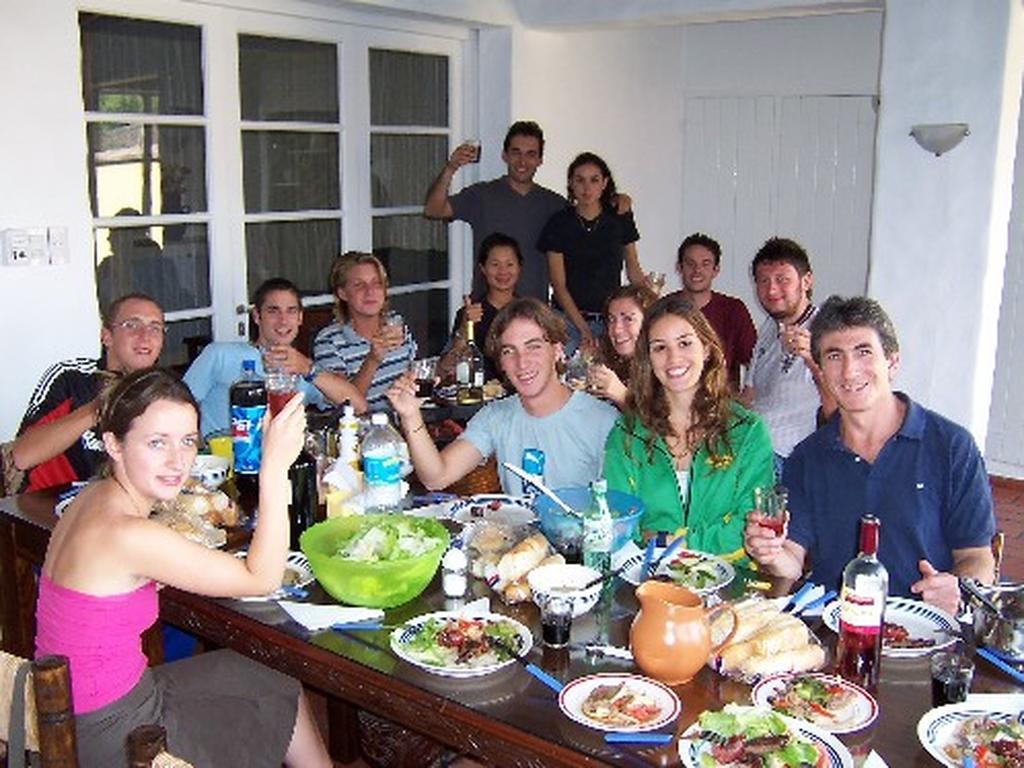 $$
Common Room
Swimming Pool
Free Breakfast
Designed in 1944 by local architect Daniel Ramos Correa, this is a former family home converted into a Mendoza backpackers hostel. As such, as you might expect, it's very pretty. The gardens are all full of plants and stuff, it's all very green and lush, and the house itself is great – feels homely, y'know? As a result, it's the best hostel for couples in Mendoza – the two private rooms here are very nice indeed and offer a nice slice of privacy in what feels totally like a private residence. Feels like an exclusive getaway… a little bit anyway. It's nice, and couples will deffo love it.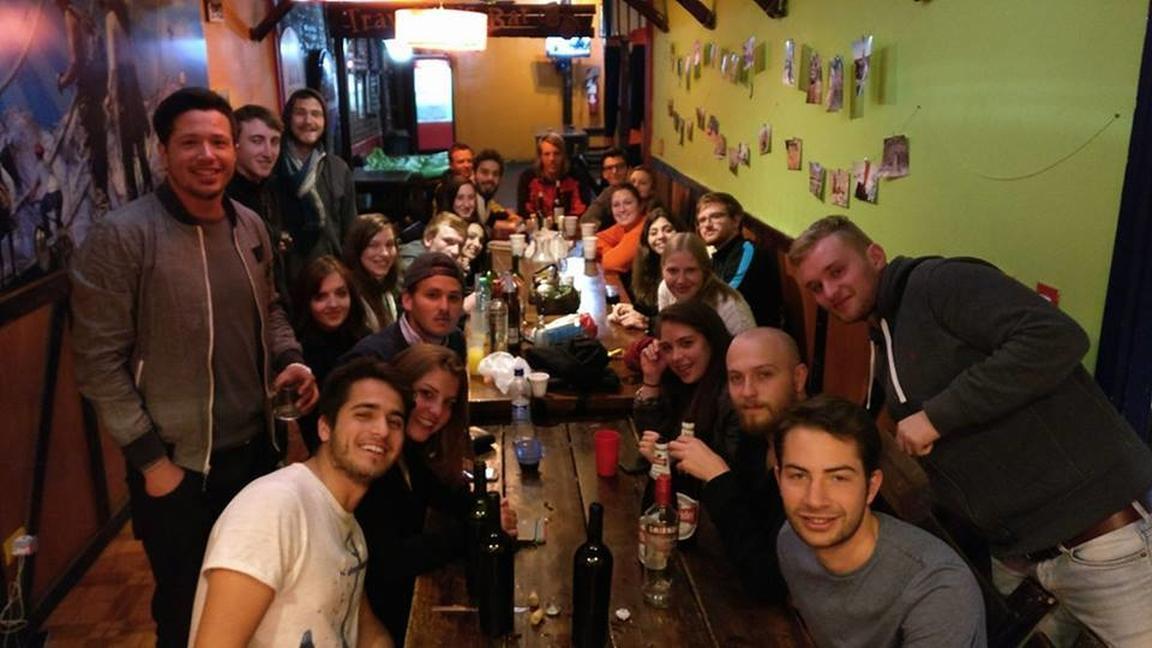 This is the sort of place where you might be planning to go out for the night, but you end up staying in because it's too fun to leave the party. Yep, Hostel Internacional Mendoza is that sort of place. People come for a few days, stay for a few weeks, simply because it's fun! FUN! To help with the party atmosphere there are social games like pool table and foosball, which are a great accompaniment to drinking with people you've just met. But yes, the best party hostel in Mendoza by a long-shot. Though others are sociable, the party is STRONG at this one. Oh – and it's also one of the cheapest!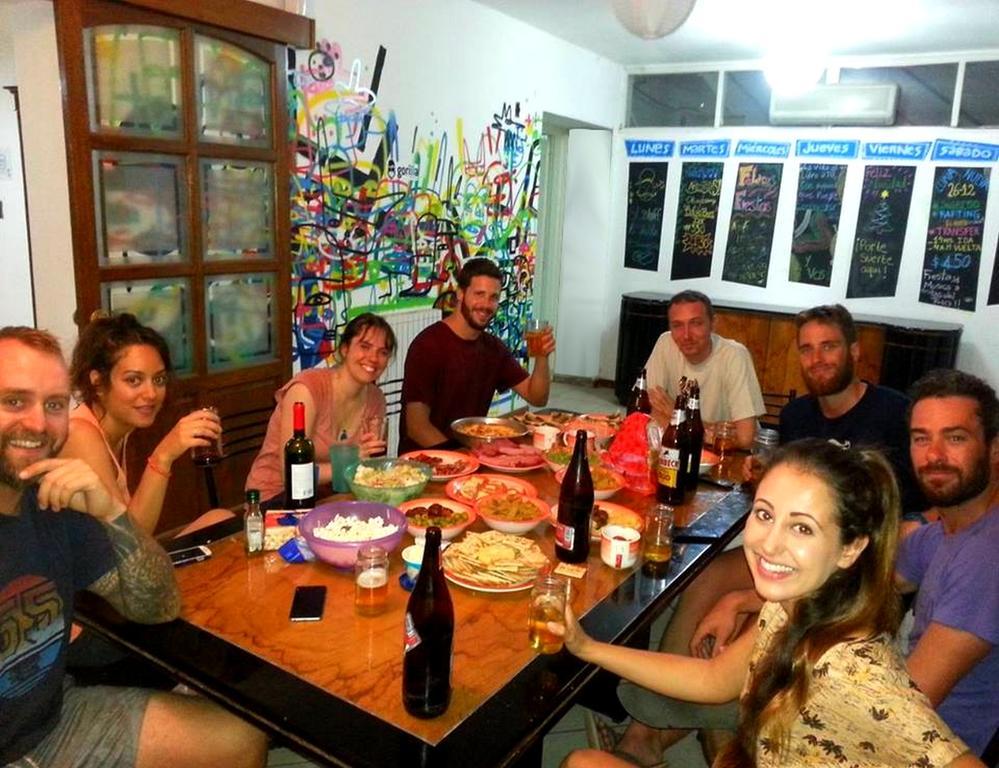 $$$
Bicycle Hire
Free Breakfast
Cafe & Bar
As someone who travels around working with a laptop, there's a few things you want from a hostel: firstly, you don't want a dead atmosphere – that's just depressing; next, price, since you're working you can afford to splash out a little; and finally, a bit of privacy, a bit of style – after a dozen dirty hostels, you want some privacy. That's why Gorilla Hostel feels like the best hostel for digital nomads in Mendoza. The private room is stylish, the dorms are pretty cool too, the common areas are V large, meaning lots of space to sit and work/chill (plus meet people). There's also a nice pool to cool off in too. Book us in!
Best Hostel with a Private Room in Mendoza – Hostel Suites Mendoza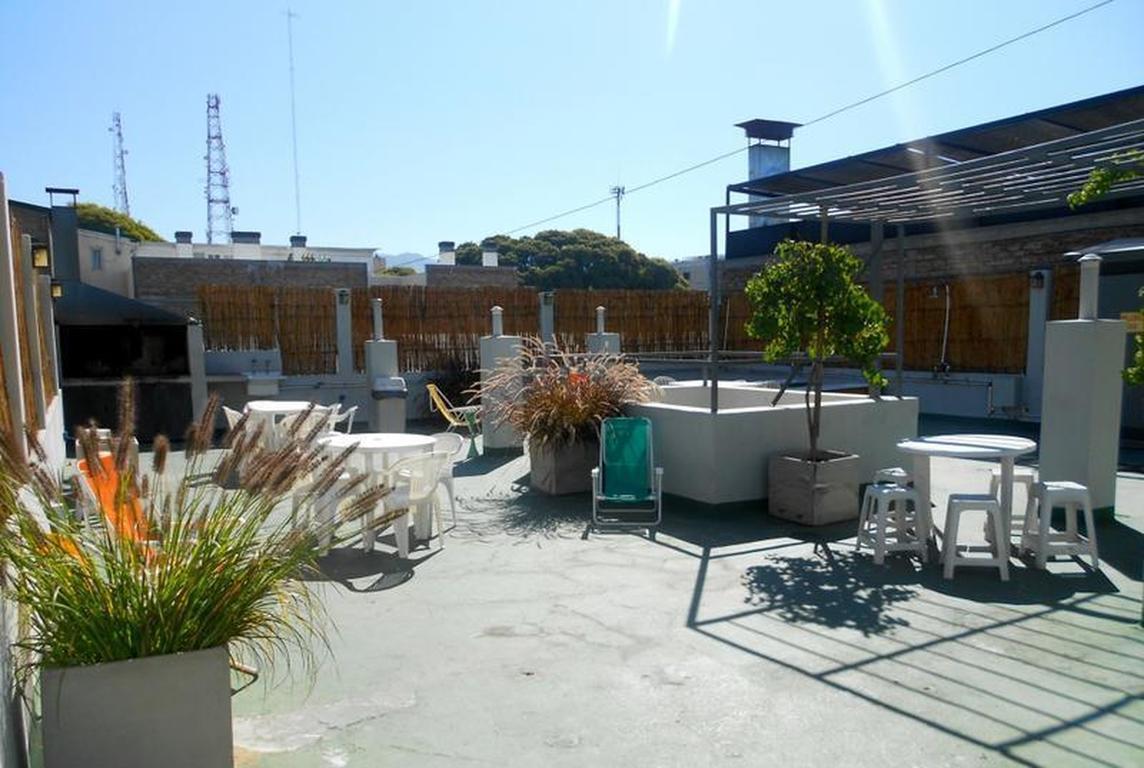 $$
Air Conditioning
Common Room
24-Hour Reception
The decor at Hostel Suites Mendoza is really really retro, but in a sort of modern way: think oranges and limes and those sorts of colours, and 1960s-style lampshades and things like that. It's a little basic, so it's not the coolest hostel in Mendoza, but it is (especially for the price of them) the best hostel with a private room in Mendoza. So the affordability is definitely a plus here. The dorms aren't the cheapest, but still budget-friendly. Couple with a decent location, a substantial free breakfast, AC, and friendly staff, and here's another top hostel in Mendoza. Seriously, good luck choosing between them all.
Things DO go missing sometimes…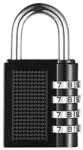 Psst! Heading to a hostel? Don't forget to pack a padlock! It's well worth having one so you can secure your locker and protect your stuff!
More Best Hostels in Mendoza, Argentina
Some neighborhoods are more fun than others – discover which are the best areas to stay in Mendoza and then book the right hostel!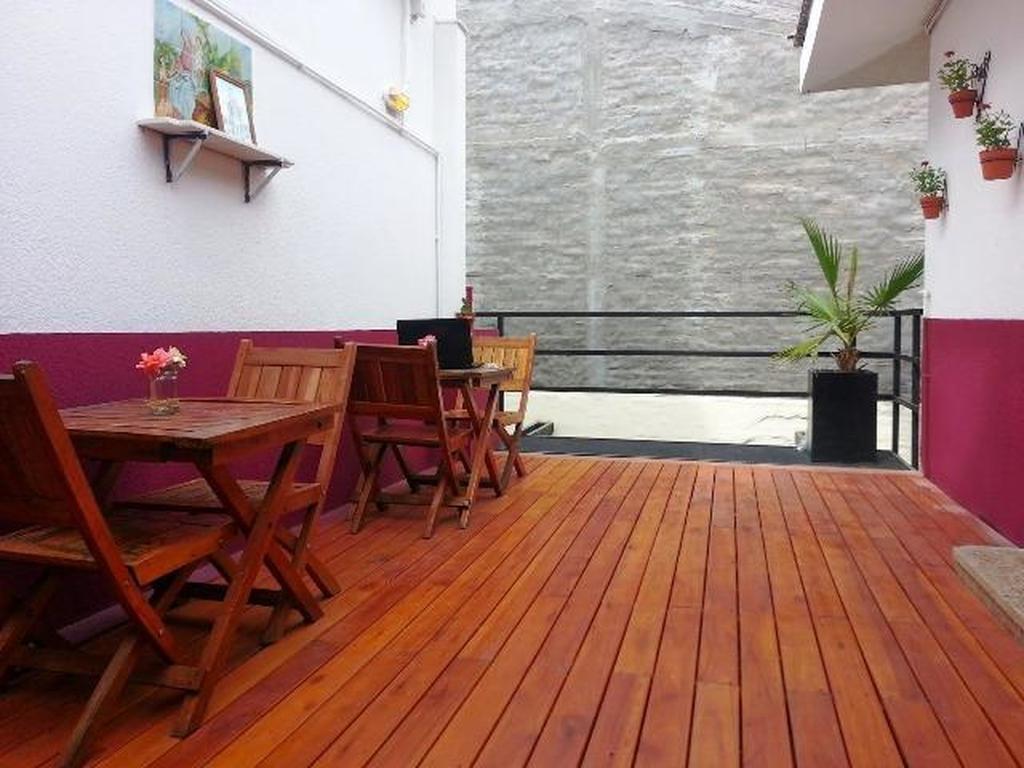 $$$
Swimming Pool
Outdoor Terrace
Towels Included
Relatively pricey (though still easily affordable) for a youth hostel in Mendoza, the Chill Inn basically says everything you need to know in its name. It's chill. What did you expect – a non-chilled place? But! The chill may have seeped into the housekeeping since some of the beds and stuff are showing some wear and tear. Fine if you're not expecting luxury, not fine if you can't deal with that. However, the location is the main thing here: you're paying to be downtown, and it's a decent price to pay for a decent location, as long as you're happy with the slightly basic style of this top hostel in Mendoza. In any case it is a great spot to enjoy the tasty wine of the region.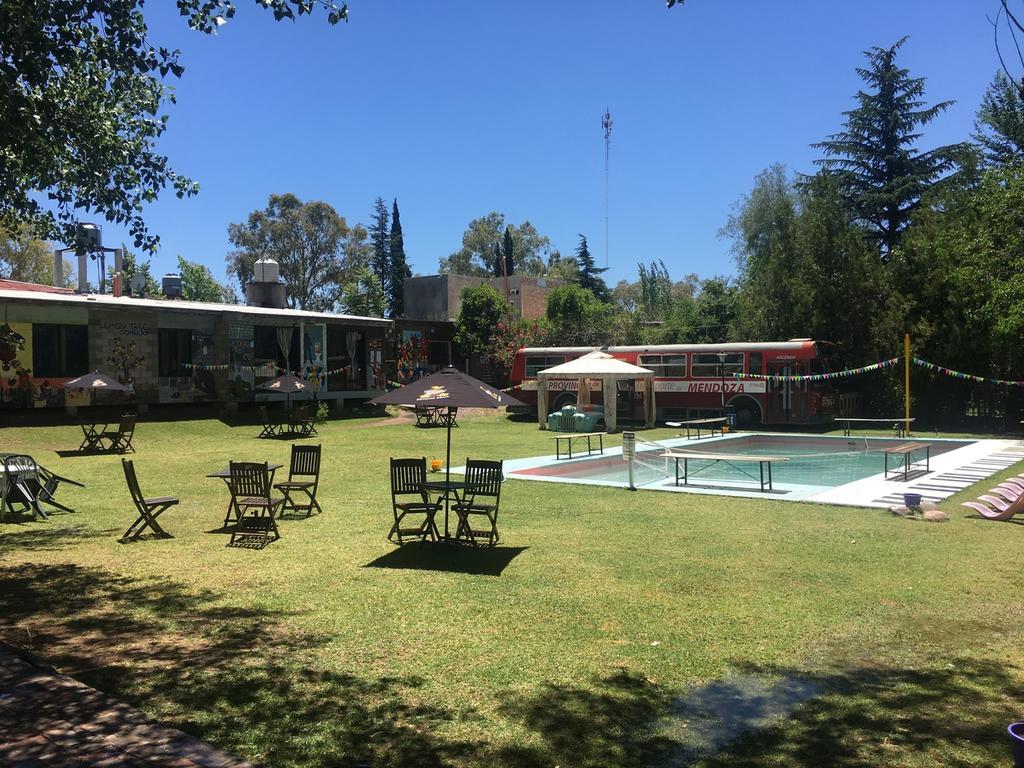 $$$
Free Breakfast
Self Catering Facilities
Tour Desk
Pricey for a Mendoza backpackers hostel, but then again Lemon Tree does look pretty cool. It's got a big garden, a swimming pool, plenty of places to chill – including old vans and buses that you can sit in for the lols, live music, rooms with murals themed on The Simpsons (yes), amongst other things. So there's that. However, you should be aware that it's about a 25-minute taxi ride from the town centre. On the other hand, you're closer to the wineries and thermal springs. Decisions decisions. But for a chilled time, if you've got the budget, this is (possibly) the coolest hostel in Mendoza for your money.
The BEST Travel Backpack?!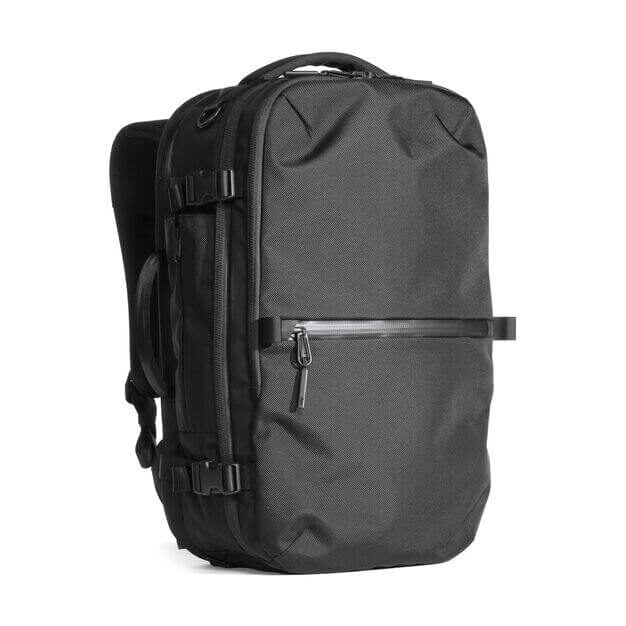 Pssssst! Not picked the perfect travel backpack yet? The Broke Backpacker team has tried out over thirty backpacks this year! Our favourite travel backpack is the Aer Travel Pack 2.
View on AER
What to Pack for your Mendoza Hostel
We don't often travel without these essentials.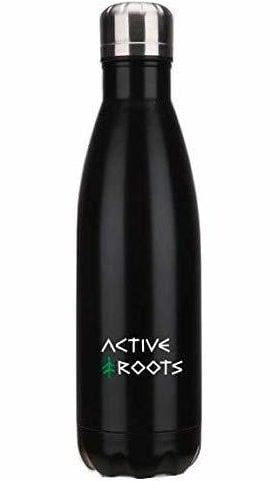 1. Active Roots Water Bottle: Sturdy and durable, the Active Roots water bottle survives the roughest adventures while keeping your drink cold or hot for at least 24 hours. Vacuum-sealed and made from stainless steel, the bottle can fit 25oz, which is plenty to keep you hydrated. Super cool bonus: the bottle isn't just super useful, it helps to reduce the single-use plastic waste – save the planet by filling up your bottle.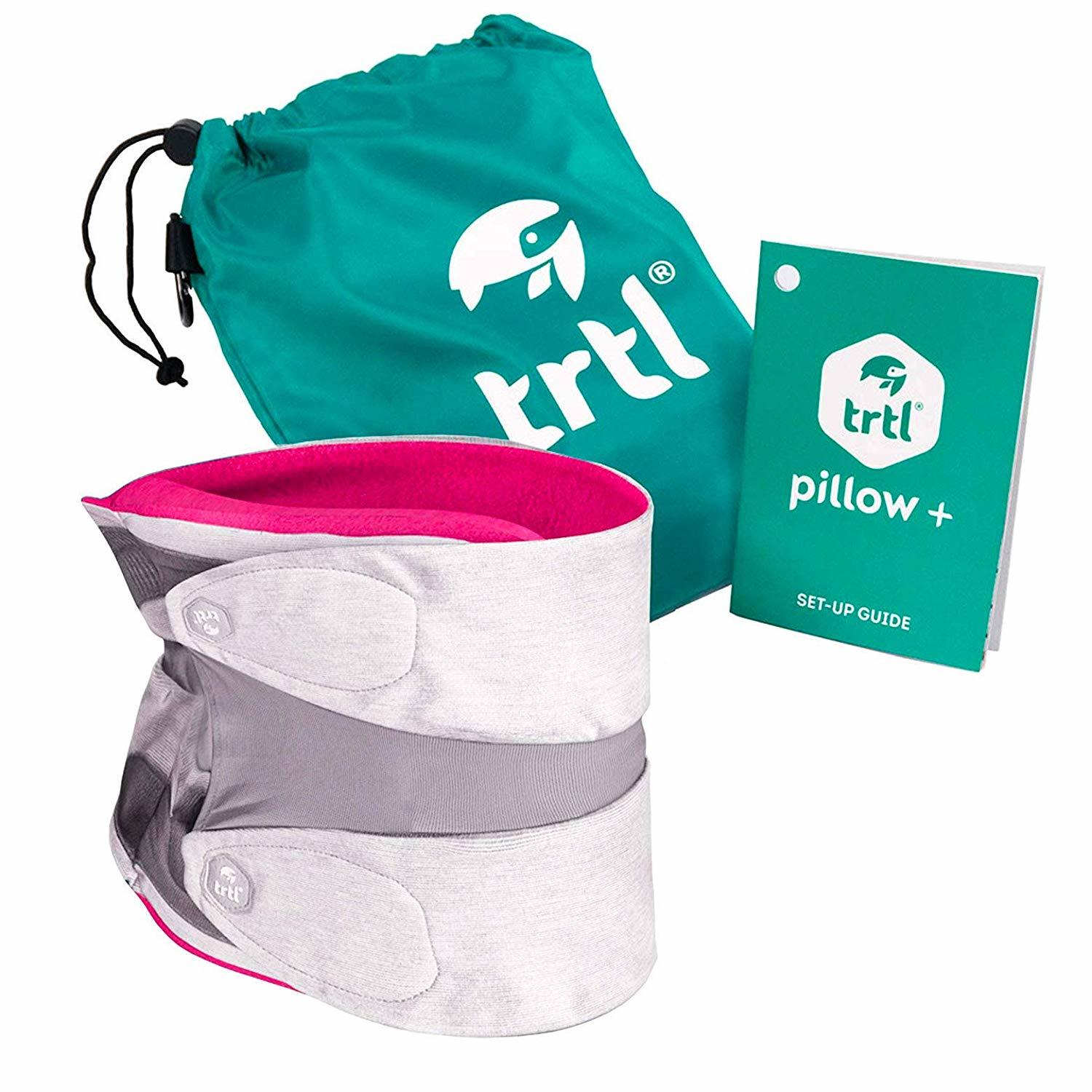 2. TRTL Travel Pillow: Long flights and bus rides are quite uncomfortable (most obvious statement of the day). Most travel pillows… Well, you know how they are. TRTL travel pillow is different. I mean, look at it! It'll cuddle you to sleep every ride and it does a pretty damn good job of supporting your neck so you don't get that stiffness or legendary popping when you stir.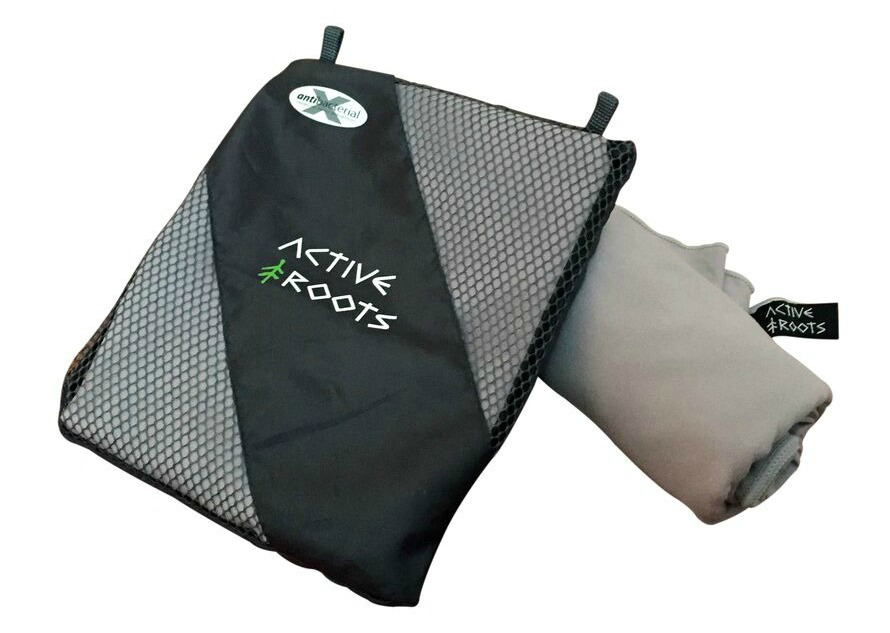 3. Active Roots Microfiber Towel: Quick-drying, lightweight, super soft and compact – the Active Roots Microfiber Towel is essential for every backpacker. No need to use the scabby towels your hostel may or may not provide! Use it for drying off, as a yoga towel or even as a picnic blanket – the options don't stop here. Made of antibacterial material, you don't have to worry about your towel starting to smell unpleasant either after lots of use.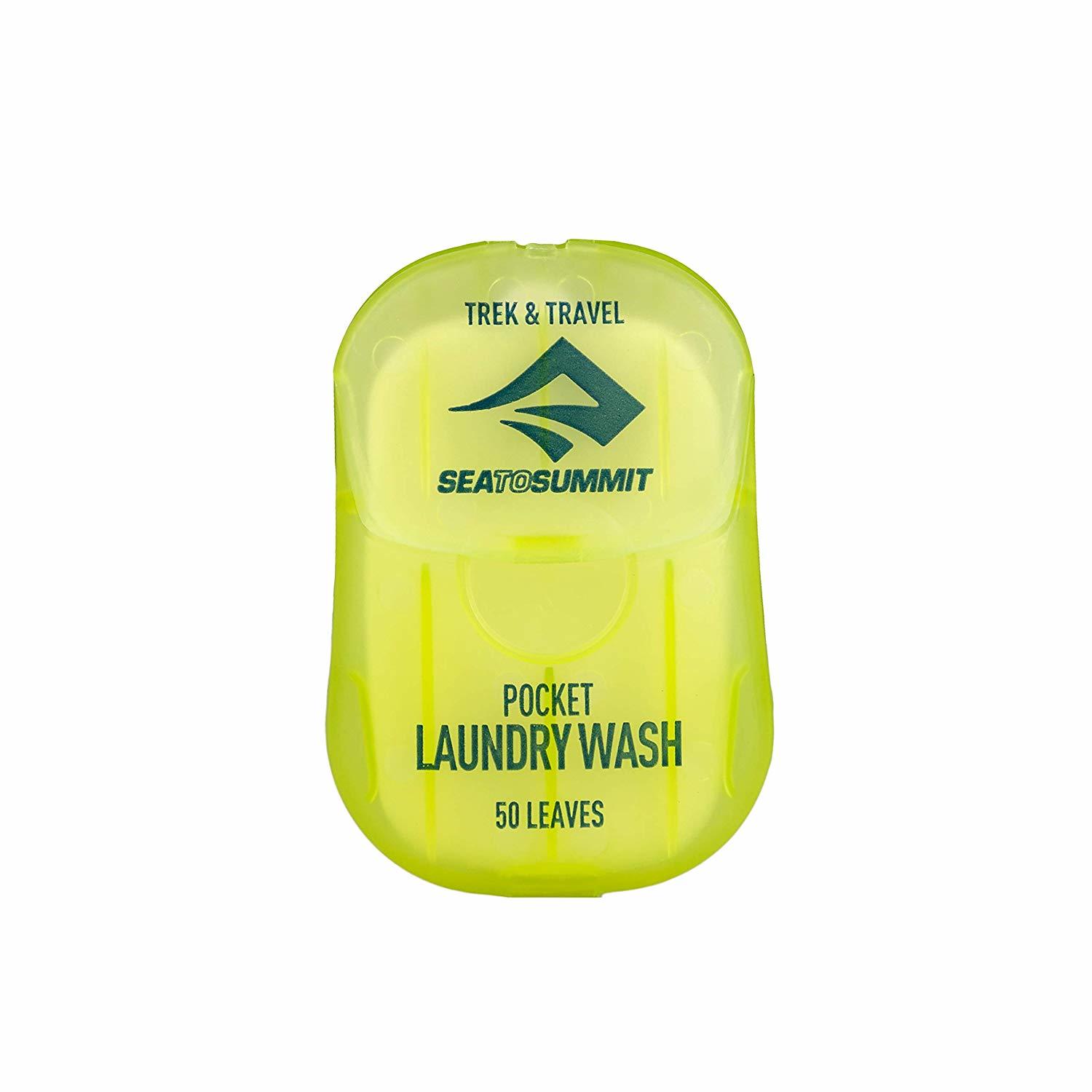 4. Sea to Summit Travel Soap: When dirtbagging around the globe, hygiene sometimes comes a bit short. This Sea to Summit Travel Soap can wash your hands, clothes or anything else, wherever you are. The soap strips are dry and super thin but dissolve in contact with water, so you can even take it easily through security in a carry-on.
5. Power Bank: Probably one of the most important travel accessories – a decent power bank. Charging your phone up to 5 times in a row, the Anker Power Bank is a true lifesaver on long adventures or bus rides. Slick looking, handy and not too big, it easily fits in even the smallest travel bag or your pocket. Charge 2 devices at the same time with the double USB port.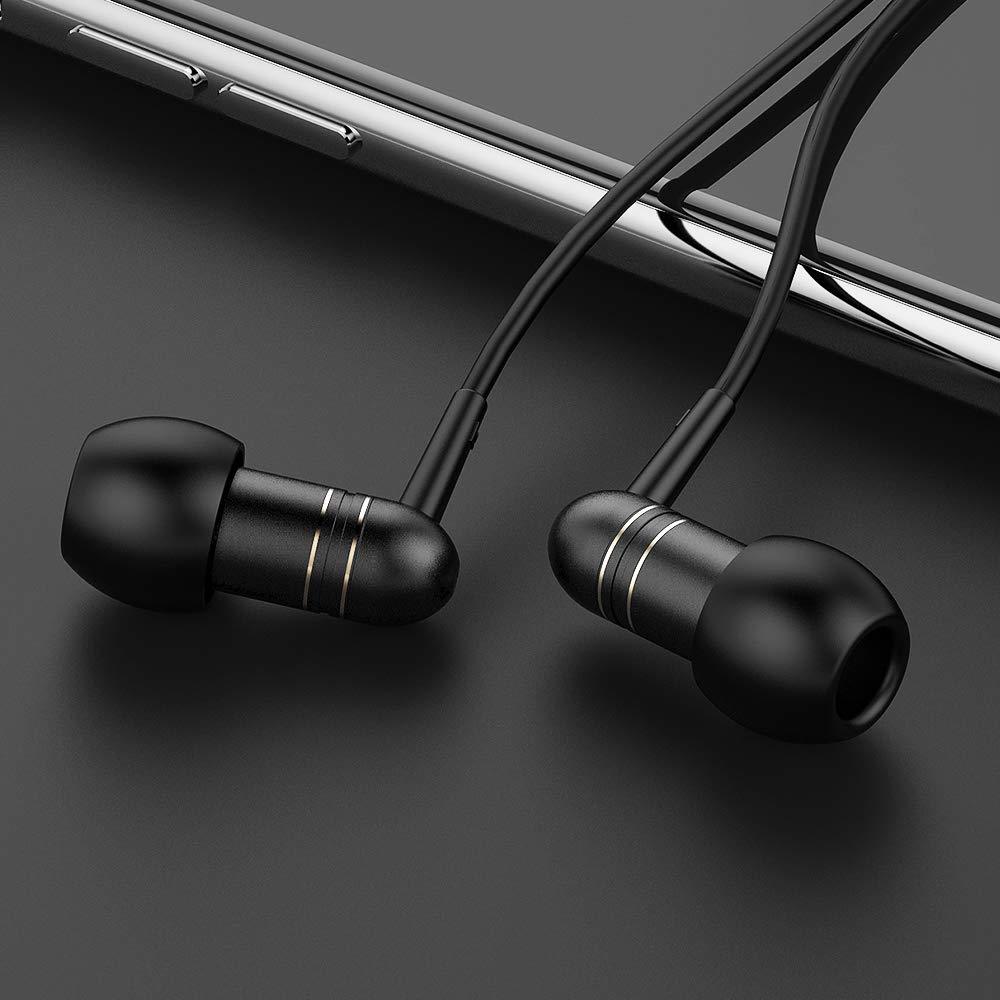 6. Noise-Cancelling Earbuds: These simple earbuds will help you out. Keeping out most of the surrounding sounds, you can either choose to listen to some relaxing music or no sound at all while falling asleep. This can be a life-saver in some unexpected party hostels. Make sure you're well-rested for the next adventures!
Why you should travel to Mendoza
Alas, the time has come for me to send you on your travelin' way: this is the end of my guide to the best hostels in Mendoza.
I know that with the insider info you now posses, you can book your hostel based on what you look for in budget place to stay.
Backpacking Argentina is a fabulous time, and Mendoza really embodies many of the things I love about this country. The hospitality in Mendoza is second to none, so where ever you decide to book, be prepared for a warm welcome!
If you are still having trouble deciding where to book, no worries. Too many choices can be overwhelming! If you are in doubt about where to stay, the easy choice is to go with my top pick for best overall hostel in Mendoza: Hostel Windmill.
Better to save the complicated decisions for the wine shop eh? Happy travels guys!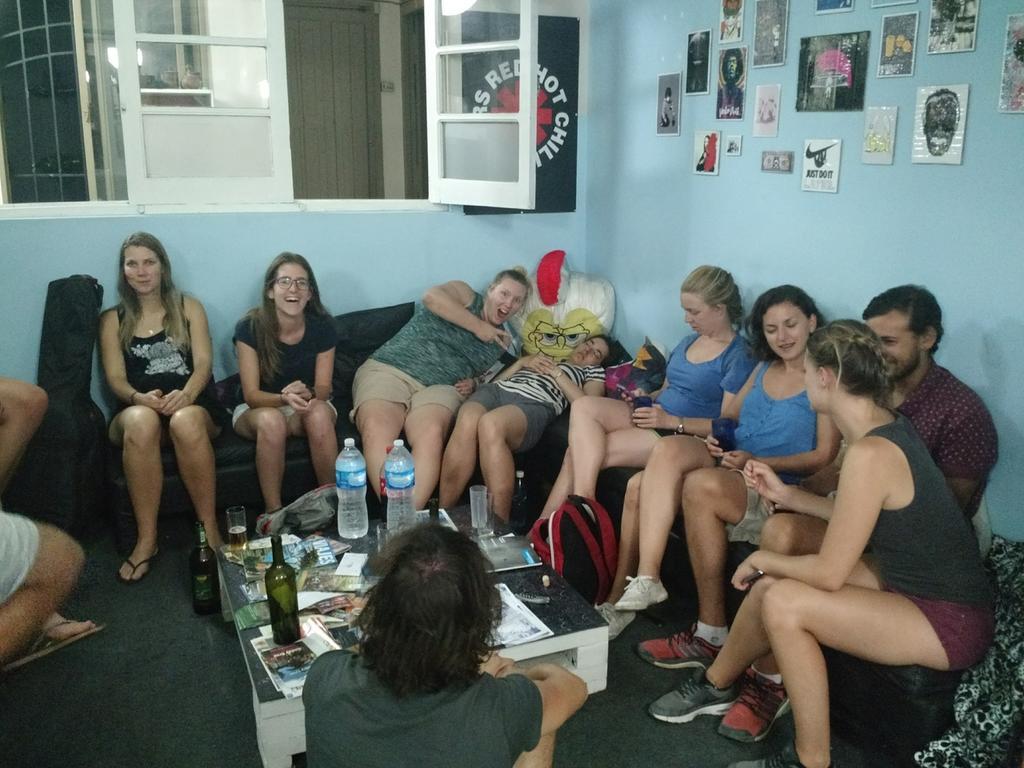 Travel Safety Tips for Mendoza
And don't forget Travel Insurance! We've put together a roundup of Travel Insurance for backpackers – check it out here, or if you're low on time, get a quote from World Nomads, our favorite travel insurance provider.
Getting an estimate from World Nomads is simple – just click the button or image below, fill out the necessary info, and you're on your way!

Heard some bad things about Argentina and want to check on the safety of the country? Read our dedicated safety guide here for some advice and information.
More Epic Hostels in Argentina and South America
Hopefully by now you've found the perfect hostel for your upcoming trip to Mendoza.
Planning an epic trip all across Argentina or even South America itself?
Don't worry – we've got you covered!
For more cool hostel guides around South America, check out:
Over to you
By now I hope our epic guide to the best hostels in Mendoza has helped you choose the perfect hostel for your adventure!
If you think we've missed anything or have any further thoughts, hit us up in the comments!
"Find out how YOU can support the site. We work hard to put out the best backpacker resources on the web, for free! It's all about helping out our tribe of awesome backpacker readers [that's you!]. Please visit the link to find out how you can help keep the site going 🙂
For the sake of transparency, some of the links in our content are affiliate links. This means that if you book your accommodation, buy a book or sort your insurance, we earn a small commission at no extra cost to you. I only link to stuff I've actually used and never endorse products or services that are not up to scratch. Thanks for your support.