Macau is a tiny little peninsula that has a big personality. A short boat ride from Hong Kong, it attracts travelers from all walks of life, most of whom want to try their luck at the casinos.
But there's more to Macau than gambling. It also has a rich culture and history which means there are some really fascinating places to visit in Macau.
If you've only heard about Macau in connection with the casinos, you might wonder why you would want to go there. And if you like gambling, you probably won't want to leave the bright, noisy floors of the casinos.
But there's a lot to see in this area of the world. And to help you find it all, I've created this useful list of things you should see, do, and experience.
Before diving in on all the fun below, check out where to stay in Macau to make sure your accommodation needs are sorted and close to all your favourite Macau attractions. Alternatively, you can stay in Hong Kong and venture over for day trips from the Macau Ferry Terminal, which is only an hour's boat ride.
I want your hotel to be just as stunning as your walk down Happiness Street will be when you arrive in Macau!
#1 – Camões Garden – One of the most incredible free places to go to in Macau
Why it's so awesome: There are other parks in Macau, most notably Senado Square, but if you want to get off the beaten track then this is the park to see.
This is where you'll see the everyday residents of Macau going about their daily routines. And it's a stunning park in spring and summer when the flame-red Delonix regia trees are in bloom.
What to do there: If you want a break from the city, then head down to the Phoenix Hill to find this park. Take a snack or a drink, find a shady spot, and just watch the people go by.
It's particularly good in the morning when you'll see the locals walking their caged birds and doing their morning stretches. But at any time of day, this park is a treasure trove of everyday activities and culture, which is why it's one of the most interesting points of interest in Macau.
#2 – St. Paul's Cathedral
Why it's so awesome: Tourists flock to the ruins of St. Paul, and for good reason. This important historical site is deliberately ornate. When it was built, it was meant to signify the might of the Catholic Church and was the largest church in Asia at that time. It was built between 1602 and 1640 by Jesuit priests.
What to do there: There's a lot of history behind these ruins. Originally, the church was made of food but it was burned down to the stone in 1835, leaving only the beautiful granite behind.
Make sure you take the time to admire the façade of the building. The complex images reflect the Japanese, Portuguese, and Chinese influences that shaped and created it.
And afterwards, walk around the historic center and enjoy an egg tart or two. You can even walk down to the Museum of Sacred Art and Crypt at the bottom of the ruins, where you'll see several sacred artifacts.
Just down the road is Senado Square which is another fine example of Portuguese architecture bought to the city. This is a great place to relax in and sit back with a coffee.
#3 – Coloane Village – One of the nicer places in Macau to sightsee!
Why it's so awesome: If you want to see the more traditional side of Macau, away from the casinos and bright lights, then head down to Coloane Village. The pastel-hued houses and cobblestone streets are a welcome reminder of the past, and you'll get some of the most amazing photographs of your trip in this village.
What to do there: It's only a short drive from the heart of Macau to Coloane village, so you can easily do a day trip there. Take your camera along with you and capture the pastel-colored buildings and the black sand of Hac Sa Beach. Also, make sure that you stop by Lord Stow's Bakery, where they make incredibly delicious Portuguese egg tarts.
#4 – Happiness Street – One of Macau's coolest historical sites!
Why it's so awesome: This is a less popular area of Macau and yet it's brimming with old-world charm that you must experience when you're visiting Macau. Happiness Street is a small street with colorful wooden houses that look great in photos and contain a variety of interesting stores and eateries.
What to do there: Wander the streets and duck into the stores whenever you see something interesting. Keep your camera close for photo ops as well and try to stay until after dark. Once the sun goes down, the street is lit by lanterns that give it an atmospheric, old-world feel that can't be beaten.
#5 – Senado Square – A great place in Macau if you love to shop!
Why it's so awesome: You'll find numerous shops, restaurants and cafes in this area, which is why it's the center of tourist and local life in Macau.
However, it should also be on your Macau itinerary because it holds tightly to Macau's long history. The buildings, park, and fountain all show the influence that Europe had upon the city, touched by a uniquely Chinese sensibility.
What to do there: You'll probably need close to a day to enjoy everything this Macau must-see has to offer. The square hosts festivals and events throughout the year, so make sure that you know what's on while you're in the city.
Other than that, just enjoy the great shopping malls and eateries. There are several authentic Chinese restaurants surrounding the square, so find one of them and prepare for a great meal.
#6 – IN Portuguese Food – A must-see for foodies!
Why it's so awesome: There are a few restaurants in Macau that offer Portuguese food, but this is one of the quietest. Despite that, the food is great, and the rooftop position offers amazing views, particularly at sunset.
What to do there: Show up for a meal as the sun is going down and enjoy your food against the colors of the sunset. One of the most popular dishes on the menu is the clams with a cream sauce but they also have an amazing shrimp with garlic dish.
#7 – Macau Tower
Why it's so awesome: Built by Gordon Moller, the Macau Tower is a 338-meter-tall construction that offers the best views in the city. It also contains a range of things to do on a quiet day such as observations decks, a café, a revolving deck, and an adventure zone. You can also bungee jump off the tower, which is one of the tallest jumps in the world.
What to do there: If you want incredible views of the Macau Peninsula and surrounding islands, make sure you visit the tower at sunset. Grab your spot on the observation deck and watch the changing colors set the horizon on fire.
Before sunset, you can spend your time watching a movie at the cinema or getting your adrenalin pumping by jumping off the tower! There is also a range of stores in the tower but they're expensive and you'll need a healthy credit rating to make the most of them.
#8 – Taipa Village – A very cool place in Macau to go for a day
Why it's so awesome: There's a lot to see and do in this village on Taipa island when you're looking for Macau vacation ideas. There's a museum where you can learn about colonial Macau, independent shops where you can pick up souvenirs, and lots of restaurants that are really making their mark in Macau's food scene. So, whatever you like to do, you'll find something to occupy you at Taipa Village.
What to do there: Put aside most of a day to explore if you have the time. Wander the streets and take in the contrast of the temples with the cool shop fronts. Make sure you check out the Taipa Village Art Space, with murals that will look great on your Instagram feed.
And then when you get hungry, head towards the café and boutique Quarter Square for a snack or some more shopping. And if you're looking for more great food, make sure you head down to Rua do Cunha. This pedestrian-only street is quickly getting a reputation for having the best food options on Taipa island!
#9 – The House of Dancing Water
Why it's so awesome: Sometimes, you just want to experience a real spectacle, and that's exactly what this show is. It's a water-based staged show created by Cirque du Soleil director Franco Dragone that uses acrobatics, theater, and a pool to tell an epic love story.
What to do there: This is an interesting tourist attraction, so make sure that you buy tickets early. Make a night of it by dressing up, going out to a nice restaurant, and then doing a bit of gambling afterwards if you enjoy that. Just don't miss out, because this is truly a Macau must-see.
#10 – Pou Tai Monastery – One of the most underrated places to see in Macau
Why it's so awesome: If you want to see a Buddhist temple without the crowds of tourists, then Pou Tai is a great option. It contains 3 important Buddhist statues as well as a gorgeous, ornately carved wooden Buddha that will make you marvel at its artistry.
What to do there: This is still a working Monastery, so be respectful of the monks and the space. Explore the Monastery itself and then head down to the vegetarian veranda café. It's run by the monks and some of the produce comes from the monks' vegetable garden, so the food is fresh and delicious!
#11 – Cotai Strip
Why it's so awesome: Most people travel to Macau to gamble, and this is where they do it. This area contains more clubs, casinos, and restaurants then you would think could fit in such a small stretch of land. But they do, and the bright lights and flashing signs that vie for your attention are proof of that.
What to do there: Even if you don't like to gamble, you should wander into one of the casinos and look around. Some of them are like a city in themselves and hold everything you could want for days of gambling and drinking.
So take the time to do some gambling if you want, check out the shows, or try one of the restaurants. Some of the most interesting casinos to explore are the simply enormous Venetian and the Studio City, which has a lucky figure-8 Ferris Wheel.
Cotoi Island has a lot of cool tourist attractions so even if you're not into casino's, it's still worth a visit. If you enjoy beaches, the Hac Sa beach on the south of the island is a really nice and family-friendly beach to enjoy.
#12 – Albergue 1601 – One of the most romantic places to visit in Macau!
Why it's so awesome: One of the best places to visit in Macau is this stunning yellow villa. It's designed in colonial style and houses an upscale Portuguese restaurant with a sophisticated and delicious menu option.
What really makes this one of the best places to eat in Macau is the courtyard. There's nothing better than taking your meal out under the campor trees there.
What to do there: Try to choose a clear night to eat out at this restaurant so you can get a table in the courtyard and eat under the trees. This makes the experience even more amazing. While you're there, check out the art gallery and the store as well because you never know where you'll find an iconic souvenir of your trip!
#13 – Macau Museum of Art – A perfect place to visit in Macau if you are on a budget!
Why it's so awesome: If you're interested in art, then this museum will help you understand the creative soul of Macau. It contains both permanent and visiting collections from overseas and a library where you can learn more about visual art.
What to do there: This museum is free, which makes it the perfect way to offset any money you've lost in the casinos. There's a permanent exhibit, which explores the history of art in Macau, and the museum also hosts temporary exhibits as well. So, find out what's on at the museum while you visit Macau and show up for a free afternoon of education.
#14 – Live Music Association – A great place to visit in Macau at night
Why it's so awesome: Macau has a reputation for being all flash and no substance, with bright casino lights and very few alternatives. But this music venue reveals another side, which is why it's one of the best places to visit in Macau.
It plays host to a range of the biggest and best alternative music acts from Macau and the rest of the world, so you never know what you'll see until you get there.
What to do there: Find out what's on at this music venue before you arrive in the city. You could be treated to folk music, post-punk, or even get to see an alternative film. Visiting this venue is also the best way to support Macau's indie arts scene, so show up and do your part!
#15 – Sun Yat-Sen Memorial House – A fascinating educational place to visit in Macau
Why it's so awesome: Dr. Sun is often known as the Father of Modern China. He was the first man to practice western medicine in Macau, which is why his house is one of the best places to visit in Macau. If you're interested in learning more about Chinese history and what made it what it is, then you need to explore this landmark building.
What to do there: Dr. Sun's house is open to the public and contains a wide range of artifacts and personal belongings from his life.
This includes books, photos, letters and newspaper cuttings of his life as well as of the Chinese Republican Revolution which led to the overthrow of the Qing dynasty in 1912. This is an essential part of Chinese history and pivotal in the creation of China as it is today.
#16 – Riquexo – An unknown (but awesome!) place to see in Macau!
Why it's so awesome: if you're tired of the fancy restaurants and want to try some traditional home cooking, then you can get it at this venue. Run by 102-year-old Aida de Jesus, this canteen-style restaurant sells the best and tastiest that Macanese home cooking has to offer.
What to do there: Macanese food has been influenced by a lot of different cultures, which is why their food tends to be varied. At this restaurant, you'll notice touches of India, Africa, and Malay cuisines, all combined into a tasty and harmonious whole.
So, don't be put off by the simplicity of the restaurant. Head into try the curries, stews, a codfish casserole or even minchi, a popular home-style dish with potatoes, ground meat, and rice.
#17 – Venetian Macau Casino
Why it's so awesome: To be quite frank, you can't travel to Macau and not check out the casinos. And if you only have a look at one of them, then the Venetian is the best choice. It contains over 800 gambling tables, thousands of slot machines, 3,000 luxury suites, huge event rooms, and over a million square feet of retail space. You could, quite literally, live there.
What to do there: When you explore Macau, you'll notice this casino right away. It's one of the landmark buildings and offers something for everyone. Try the gaming tables, check out the slot machines, which are all themed, and find out what shows are on while you're visiting. You'll find plenty to do at this casino, no matter what you enjoy.
#18 – Guia Hill – A beautiful and scenic place to check out in Macau
Why it's so awesome: When you're deciding what to do in Macau, you'll get a better idea if you know its layout. And you can get this bird's eye view from Guia Hill. The fort and lighthouse on the hill were built in 1865 and were an observation post during colonial times. The buildings are well preserved, and you'll enjoy the best views in the city from various points.
What to do there: You'll have to pay a small fee to take the cable car up to the top of the hill. Once you're there, check out the views, take pictures, and then explore the buildings.
They include barracks, a chapel dedicated to Our Lady of Guia, a water cistern, and the commander's house and storeroom. There are also some lovely hikes that lead away from the hills if you want to get some exercise while you're up there.
#19 – Fisherman's Wharf – Easily one of the most fun places to check out in Macau
Why it's so awesome: This area was once a quiet fishing village but has been turned into a huge theme park. It features various port 'towns' that include some of Macau's best shops, entertainment venues, nightlife, restaurants, an amphitheater, and an amusement park. You could spend hours or even a whole day or night exploring everything, which is why this area is one of the most popular tourist attractions in Macau.
What to do there: If you're in the mood for some shopping, then this area rivals the world's shopping capitals with more than 150 stores available for your convenience.
You should also check out what's on at the amphitheater, an outdoor Colosseum that hosts the city's best shows and events. And once you're ready to eat, check out the huge range of restaurants and cuisines on offer. No matter what food you're in the mood for, you'll find a restaurant to satisfy your hunger.
#20 – Macau Maritime Museum
Why it's so awesome: Macau is, of course, surrounded by ocean, and that link has defined its past and its future. This museum explores that rich history and how it led to the Macau of today, including the Portuguese colonization and Chinese maritime history.
What to do there: This museum is located close to the port and was rehomed in 1990 to include all new exhibits. It includes models, videos, and parts of vessels from Chinese and Portuguese maritime history that are fascinating pieces of the past. There are also some amazing archaeological discoveries that were dug up during reclamation work for the airport.
If you have time after visiting the Maritime museum, you should take a stroll over to the Grand Lisboa Casino for a view of the Nam Van Lake. There is also a lot of cool museums and historical sites in this district, such as the Grand Prix Museum and A Ma temple.
Get insured for your trip to Macau!
ALWAYS sort out your backpacker insurance before your trip. There's plenty to choose from in that department, but a good place to start is Safety Wing.
They offer month-to-month payments, no lock-in contracts, and require absolutely no itineraries: that's the exact kind of insurance long-term travellers and digital nomads need.
SafetyWing is cheap, easy, and admin-free: just sign up lickety-split so you can get back to it!
Click the button below to learn more about SafetyWing's setup or read our insider review for the full tasty scoop.
Find out what people want to know about the best places to visit in Macau
Macau is an island known for its casinos and its high life and yet there's a lot more to it. This densely populated area has a rich and vibrant culture all its own once you get away from the glitz and glamor.
So, if you're ready to visit Macau, get away from the casinos and explore the many exciting tourist attractions in the city.
If you start with this list of the most interesting places to visit in Macau, you'll start to understand why this small area has so much appeal, even if you don't like to gamble.
---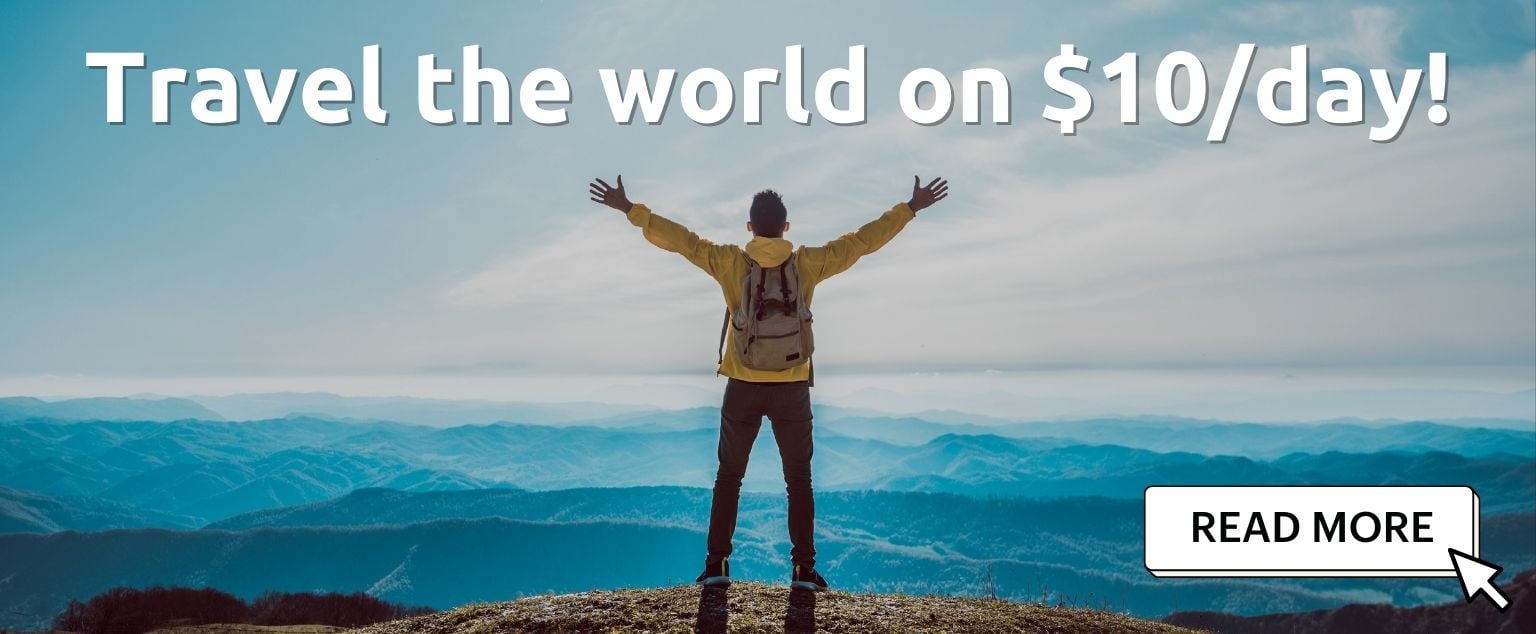 And for transparency's sake, please know that some of the links in our content are affiliate links. That means that if you book your accommodation, buy your gear, or sort your insurance through our link, we earn a small commission (at no extra cost to you). That said, we only link to the gear we trust and never recommend services we don't believe are up to scratch. Again, thank you!