Macau is a Chinese territory with a particularly interesting heritage and culture! It's a tiny autonomous region along the South coast of China, only a short distance outside of Hong Kong. This region includes the Macau Peninsula, as well as the islands of Taipa and Coloane.
While Macau is a part of mainland China, you'll feel like you're somewhere completely new and different when you're exploring this Macau itinerary!
For many years, Macau was a Portuguese colony. This has given the region a really unique cultural blend- something which is evident in the architecture, food, and way of life here! You will see you exploring both the Eastern and Western sides of this region.
Beyond the interesting culture, Macau is world-famous for its huge casinos, luxury hotels, ancient landmarks, beautiful beaches, and many fun activities! There really is so much to see and experience here.
If you're planning to see Macau in a day trip from Hong Kong or visit here for a week, then take a look at this ultimate itinerary for all of the best things to experience here!
Macau's history, colonial architecture, foodie scene, and diverse cultures, makes it one of the most memorable city's outside of mainland China! It has something for every traveler, from world-class casinos to incredible museums and lush beaches, you'll never run out of things to do in Macau!
Whether you're spending one day in Macau or planning an unforgettable itinerary, there are some phenomenal options jostling for a spot on your list! I'd personally suggest taking at least two full days to explore the city. If you want to see all of the important landmarks you might be able to fit everything into 24 hours, but as it's just a quick stop over from Hong Kong to the Macau Ferry Terminal, it's easy to visit for a day trip.
In this itinerary, you'll find three days packed with culture, history and adventure. But don't worry, you won't have to rush from A to B, trying to fit everything in.
I've chosen the ideal daily structure, added times, routes to get there and suggestions on how long you should spend at each spot. Of course, you can add your own spots in, swap things around, or even skip some places. Use this itinerary as inspiration instead of a fixed plan to get the most out of your trip!
3 Day Macau Itinerary Overview
Macau may be a small region, but it's a pretty diverse place. Staying somewhere central is important for a two-day itinerary in Macau, as this will allow you to easily experience the region's many top attractions. However, as Macau is small, getting from one place to another is not too difficult!
The best place to stay would have to be Old Macau. This neighborhood, located on the Macau Peninsula, is where you can find many of the top landmarks and important sites. This is the most historic area of Macau, and there are plenty of heritage attractions and important things to see here. This area is also amazing for food lovers! There are also some great Macau Airbnbs in this area.
If you're looking to experience the bright lights and casinos of Macau, then consider staying in Cotai. This island is a hub of activity throughout the day and night. The area is fairly newly developed, and so everything is pretty modern. There are loads of things to see and experience in Cotai!
Now that you know the best areas to stay in Macau, here are some of our top accommodation choices.
5footway.inn Project Ponte 16 is our top choice for affordable, hostel-style accommodation in Macau. This accommodation has an awesome location- right in the heart of Ponte 16! It's only a short walk to the many bars, restaurants, casinos, and interesting landmarks. The accommodation is clean, comfortable and friendly!
These cosy rooms are situated perfectly if it's your first time in town. You'll be right in the heart of the old town, an eclectic clash of old meets, new, east meets west fun. Just read the reviews and you'll get a sense of how ideally situated to make the most of Macau this place is. If you're into photography, having a flat walking distance from the bay is ideal for those sunrise/sunset shots.
Best Budget Hotel in Macau – Fu Hua Hotel
There are so many hotel options around Macau, but Fu Hua Hotel is our best budget hotel choice here! Being only a few minutes' drive from the Hong Kong ferry terminal, and a short walk away from top Macau landmarks, this hotel has the perfect location! The rooms and facilities in this hotel are some of the best offers while still remaining affordable!
For the ultimate in elegance and sophistication, consider staying at the Ritz-Carlton Macau! This hotel will give you the most unforgettable Macau experience, from its world-class luxurious rooms to its incredible facilities and amenities. This hotel also has one of the best-rated locations in Macau!
Your two day itinerary in Macau will start off with history, culture, and exploring some of the iconic landmarks in the city! Then, cap off your day with some fun at the casinos or many entertainment options in the city! Wondering what to do in Macau in one day? Here are some highlights!
9:00AM – Explore Senado Square
A visit to Senado Square is the perfect first stop for your itinerary! This is the most famous and popular square in Macau's Old Town, and it is a wonderful place to explore. Walking around here will give you a great perspective on the unique culture around Macau.
Senado Square is covered with brilliant restaurants, shops, souvenir stalls, and snack vendors. The streets around the square are very narrow, making the area really fun for window shopping. This is one of the best places in Macau to get a feel for the Portuguese past, as the architecture and landmarks here really represent this.
There are also many top Macau points of interest around Senado Square, making it an ideal first base for your Macau itinerary!
Oh Mun Cafe at Senado Square is the perfect place to grab a delicious meal while sightseeing. This restaurant serves typical Macau food done really well!
Insiders Tip: Senado Square can get really busy with tourists, so arrive early if you want to beat the crowds!
Cost: Free!
Getting there: take the bus to Almeida Ribeiro and walk from there.
How long should I spend there: around 1 hour should be enough time.
10:00AM – Witness The Ruins of St Paul
While you are visiting Senado Square, it's essential to make a stop at the Ruins of St Paul! This Macau landmark is an absolute must-see in the city, as it's probably the most famous historical site here!
The Ruins of St Paul are what remains of a 17th-century complex that once stood here. The ruins include what is left of the Catholic Church of St Paul, and St Paul's college. This is a world heritage site and is always very busy with visitors!
The ruins are absolutely beautiful, and they show just how impressive this city once was. The history and age behind the buildings are also fascinating to anyone wanting to learn more about the history of Macau.
For a taste of the European influence in Macau, grab a bite to eat or something to drink at MacauSoul, located right by the Ruins of St Paul. This is a charming wine bar with a fun environment and some tasty food options!
Insiders Tip: There's always a big crowd taking a classic photo in front of the ruins, so have some fun getting new angles and selfies around this iconic site!
Cost: Free!
Getting there: it's a 10 minute walk from the last stop
How long should I spend there: around 30 minutes should be enough time.
10:30AM – Visit Mount Fortress
Mount Fortress is another world heritage site located within the same vicinity as Senado Square and the Ruins of St Paul. This fortress is one of the attractions that form part of the historic center of Macau, making it a must-visit attraction!
The fortress is the historical military center of Macau, offering visitors an interesting insight into many old artifacts, including lots of cannons, and ancient barracks. The fort dates back to 1626 and resembles the old Portuguese style.
This is a really interesting place to walk around and learn more about the rich and diverse history of Macau. The fort also offers some awesome views out over the surrounding historic district! Grab a delicious sweet treat at the Koi Kei Bakery to help fuel your explorations around Mount Fortress. This place has all kinds of tasty offerings!
Insiders Tip: It is easy to combine Senado Square, the Ruins of St Paul, and Mount Fortress all in a quick Macau walking tour.
Cost: Free!
Getting there: it's a 10 minute walk from the last stop
How long should I spend there: around 1-2 hours.
1:00PM – Learn About Macau at Mandarin's House
Mandarin's House or Casa Do Mandarim is a brilliant addition to your itinerary if you would like to discover more about the cultural heritage and history of the region. This building used to be owned by a Qing dynasty reformist called Zheng Guanying. Now it's an interesting museum devoted to the history of Macau!
The building is a brilliant example of how Macau blends heritage from the East and the West. The museum is incredibly well kept, offering visitors an insight into what life used to be like in Macau. If you're looking to discover more about the past of Macau, then this museum is a brilliant place to visit!
Padre Cafe e Cucina is an excellent spot next to Mandarin's House to enjoy a special lunch or dinner. This place honors the European heritage of Macau, serving delicious meals and sweet treats.
Cost: Free!
Getting there: it's a 20 minute walk from the last stop.
How long should I spend there: around 45 minutes to 1 hour should be enough time.
2:30PM – Experience The Venetian
The Venetian Hotel and Casino is a truly impressive place that attracts many visitors, making it one of the top attractions to add to your itinerary! You don't have to be into gambling or staying at the hotel to enjoy the Venetian. This huge complex features one of the best malls in Macau, loaded with all kinds of shops and food choices!
The casino is called the Venetian for a reason- it was built to completely resemble the streets of Venice! The ceilings are painted like the afternoon sky, while the walkways and walls will make you feel as though you are wandering around Venice. There is even a canal with operating gondola rides!
When visiting Macau, witnessing the enormously impressive casinos is always one of the most popular things to do. The Venetian has got to be one of the most impressive, with so much for everyone!
The Venetian boasts an amazing food court, featuring plenty of outstanding restaurants. There is a wide variety here, so whatever food you're in the mood for you'll be sure to find!
Insiders Tip: There are many activities available here, and planning your visit in advance can be a good idea!
Cost: Free!
Getting there: take the 26A bus from Almeida Ribeiro and ride 15 stops to Estrada Do Istmo / Venetian and walk from there.
How long should I spend there: around 2 hours should be enough time.
5:00PM – Try Your Luck at the Many Casinos
Macau has many highlights and attractions, but one of the main reasons that so many people come and visit this place is for the many amazing casinos! Macau is often compared to Las Vegas, and with all the glitz and glam that the casinos have to offer here, visiting them is great fun!
You don't have to be particularly interested in gambling to appreciate the grand scale of the casino resorts around Macau. These places are enormous, and they have loads of different entertainment options available.
For an unforgettable casino experience, try visiting Wynn Palace, Hotel Lisboa, Morpheus, the Venetian, or MGM Macau. These are absolute world-class casino resorts, the perfect place to visit on a weekend in Macau! Cotai Strip is the place to go to find these top casinos! You can also take a bus tour to visit the casinos!
If you're hungry then head over to the Fontana Buffet at Wynn Palace for an extensive selection of amazing food at one of the city's top casino resorts!
Cost: Free to enter!
Getting there: everything is within walking distance!
How long should I spend there: as long as you like!
7:30PM – Take In a Show or Performance
When one thinks of Macau, the first thing that probably comes to mind are the number of casinos and entertainment options! When visiting here, adding an exciting show to your itinerary is a must! As there are so many casinos and resorts here, there are plenty of shows available with a wide variety to suit different tastes!
Check out the Galaxy Hotel at night to watch the amazing light show, or head to the Wynn Hotel for an incredible water show right outside! A show titled "The House of Dancing Water" is the world's largest water show that has been taking place in the Wynn Hotel in Macau for over six years – this is a truly unforgettable experience! There are also magic performances, live music, dance shows, opera, and plenty more!
When taking a vacation in Macau, be sure to spend at least one night taking in a performance that is on offer here – as there really is so much incredible entertainment going on!
Duffy's Irish Pub in Macau is a great spot to grab a drink or a tasty meal before or after a show. This is a fun place with a friendly vibe.
Insiders Tip: Popular shows such as "The House of Dancing Water" can sell out quickly, so make sure to reserve your ticket in advance!
Cost: This changes depending on performance. Some shows are free though!
Getting there: from the Venetian, the Wynn Hotel is a 20 minute walk.
How long should I spend there: shows usually last around 2 hours.
The second day of your itinerary for Macau will continue to be action-packed, with loads of fun and interesting activities!
9:00AM – A Ma Temple
There are loads of traditional Chinese temples scattered around Macau, but the A-Ma Temple is definitely a necessary addition to your itinerary! This is actually the oldest Chinese temple in Macau, and it is believed that this is where the name Macau originated from.
If you are keen to discover some of the ancient history of the region and would like to experience the old Chinese culture, then the A-Ma temple is one of the best places to visit in Macau! This temple is completely beautiful and is a really interesting place to learn more about the local religion!
The temple is dedicated to the goddess Mazu who protects fishermen and sailors. There are a number of different areas within the temple that are well worth taking a look at! If you want to see all of them, check out this bus tour!
A Lorcha nearby A-Ma Temple offers delicious Portuguese food to hungry visitors! This restaurant can get busy, but the tasty food here is certainly worth the wait!
Cost: Free!
Getting there: take the bus to A-MA Temple from your hotel.
How long should I spend there: around 1 hour should be enough time.
10:00AM – Macau Museum of Art
The Macau Museum of Art is the only art museum in Macau, and it's certainly worth the visit for any art or culture lover! This five-story building is dedicated to Macanese artworks from all different eras and styles. There is a great deal here, and it's an interesting place to spend an afternoon.
There is a permanent exhibition with a focus on the history of the art that surrounds you. There are also always new temporary exhibitions for guests to view as well. These temporary exhibitions are varied and offer displays of local and international art in all manner of different styles.
When touring Macau, adding some art and culture to your trip is always a great idea! The Macau Museum of Art is one of the best places to do this and is an essential addition to any art lover's Macau itinerary!
Golden Court at the Sands Macau Hotel is an excellent restaurant near the Macau Museum of Art where you can enjoy some top quality local food. This place celebrates the Chinese side of Macau, with a totally delicious Asian menu!
Cost: Free!
Getting there: take the 10A bus from Barra Square to Macau Cultural Center and ride for 12 stops.
How long should I spend there: around 2-3 hours should be enough time.
1:00PM – Taipa Village
When in Macau, you'll be walking around grand, shining casinos one moment, and then, all of a sudden, you'll find yourself in a historically charming neighborhood. Taipa Village is one of these amazingly beautiful old parts of the city that is found just a short distance from the main casino strip.
Take some time to wander around the old streets of Taipa Village, and enjoy the many charming bakeries, cafes, shops, museums, and various points of interest. The Taipa House Museum is a particularly good attraction to visit if you want to learn more about the history of the area. This was once the Portuguese governor's house.
Visiting Taipa Village is a brilliant addition to your Macau itinerary, and it will certainly give you a better perspective of this culturally and historically rich destination!
Taipa Village is home to many of the finest bakeries in Macau, producing custard tarts, almond cookies, and peanut candies, (which the region is really famous for)! Make sure to head to Lord Stow's Bakery in Taipa Village to sample one of the delectable Portuguese custard tarts that Macau is famous for!!
Insiders Tip: Taipa Village is a great destination for foodies, so arrive here hungry!
Cost: Free to wander around.
Getting there: take the API bus from Avenida Da Amizade / Flyover to Edificio Do Lago and ride for 3 stops.
How long should I spend there: around 2 hours should be enough time.
3:00PM – Go Bungee Jumping
For adrenaline junkies looking for a once-in-a-lifetime experience, consider taking the plunge and bungee jumping from the AJ Hacket tower, also known as the Macau Tower! This bungee jump attracts many visitors each year – being the world's highest commercial bungee jump! This Guinness World Record jump is a completely unique thrill that one can experience!
While taking the leap is probably the most exciting thing that one can do in Macau, the experience doesn't stop here. Your jump includes a free skywalk to add to the thrill! The Macau Tower also offers other fun and exciting activities, including a tower climb and sky jump. Of course, this is also where you'll be able to get some of the best views in Macau!
If you're after a real thrill, then doing this bungee jump is a brilliant addition to your Macau itinerary! Grab a bite to eat at the Macau Tower 360° Cafe. This place serves delicious food, with a wide variety on the menu. The best part of this cafe is the view!
Insiders Tip: Remember your jump with a photograph that is available upon request!
Cost: USD $470.00
Getting there: take the 26 bus from Jardim Do Lago to Macau Tower and ride for 9 stops.
How long should I spend there: around 1-2 hours should be enough time, depending on whether you want to go bungee jumping.
5:00PM – Discover the Local Food
People visit Macau for many different reasons, but one of the main attractions here has got to be the incredible food scene! Macau is an absolute haven for foodies, offering unique and widely varied culinary options!
Traditional Macanese food came about as a kind of fusion between Portuguese food and southern Chinese cuisine. This came about during the colonial days of Macau, and it's something that the area is very proud of.
The top places to sample amazing local foods would be the plethora of trendy cafes and bakeries in Taipa and Coloane. You could also visit Riquexo – a real old-school canteen-style foodie haven. The restaurant Antonio offers some of the best Portuguese food in Macau, while restaurants like Robuchon au Dome show off the fine dining splendor of Macau.
No matter where you eat though, it's essential to enjoy a couple of pasteis de natas (Portuguese egg tarts) during your Macau trip. You can find really good ones at Lord Stow's Bakery in Taipa Village.
Restaurant Litoral is one of the most well-loved places to try truly authentic Macanese-style dishes!
Insiders Tip: The most popular and authentic Macanese dishes include tapas selections, the pork chop bun, ginger milk, and almond cakes.
Cost: The price of eating in Macau will vary greatly between cheap street food and expensive high-end restaurants.
Getting there: from Macau Tower to Restaurant Litoral, it's a 20 minute walk.
How long should I spend there: as long as you want!
If you will be planning a three-day itinerary in Macau or longer, then you'll need to fill out your time with some more activities! Here are some other top places to visit in Macau for three days.
Macau Giant Panda Pavilion
See amazing pandas at this zoo!
Includes a variety of rare animals.
Admission is free!
China is famous for many things, pandas being one of them! One of the best things to do in Macau for any nature lover has got to be a visit to the Macau Giant Panda Pavilion. This is a zoo in the Seac Pai Van Park in Coloane.
A visit here will allow you to witness a number of beautiful panda bears in a state-of-the-art facility. There are indoor and outdoor feeding areas for these pandas, who love their environment. The Macau Giant Panda Pavilion is also home to two amazing red pandas- relatives of the giant panda.
Although seeing the pandas is the definite highlight when visiting the Seac Pai Van Park, this attraction also houses many other interesting and rare animals. These include gorillas, monkeys, flamingos, and more! Visiting here is fun for the whole family, and it will definitely be an unforgettable experience!
While most people think about casinos and big entertainment venues and resorts in Macau, the place actually has a lot more on offer! If you're planning a three-day itinerary in Macau and are looking for something unique to do, then definitely consider a stop at the Macau Giant Panda Pavilion!
Coloane Village
A beautiful old village that is well worth exploring.
A great place to get some food.
Escape the hustle and bustle of the city.
Coloane Village is one of the best Macau attractions for those that want to experience the slower, old-world charms that are available here. It's great to take a break from the flashy casinos and big resorts and explore the old streets of beautiful Coloane.
This village is made up of pastel-colored old buildings, cobblestone streets, and beautiful Portuguese inspired architecture. Wandering the streets here is really peaceful, and you'll certainly feel like you've escaped the busy city!
There are plenty of charming shops, cafes, and bakeries around this area. Whether you're interested in history, or just want to soak up a stunning old area of Macau, a trip to Coloane will be highly rewarding!
Lord Stows is an iconic name around Macau, and when in Coloane it's a must to visit their original cafe. This place is best known for its amazing baked goods, and it's the perfect place to grab a coffee and something sweet to eat.
Casa Garden
A UNESCO-listed building dating back to 1770.
Home to the Oriental Foundation.
Contains well-kept gardens with a pond!
Casa Garden is one of the oldest buildings in Macau, and it has a really interesting history. This place was first the home of a Portuguese merchant when it was built in 1770. It was then used as the base of the British East India Company in Macau in the early 19th century. Today, it is the home of the Oriental Foundation, which puts on frequent interesting exhibitions there.
As one would imagine, a lot has happened in the Casa Garden building since its early days. This makes it a really interesting place to visit when an exhibition is on. These exhibitions are always changing and are always worth seeing!
Besides the Casa Garden building, this attraction has some of the most beautiful gardens in Macau! Visitors love coming here to see the well-maintained flower beds, the picturesque pond, and a large variety of plants.
There is also a popular park just outside Casa Garden, where locals love to hang out and relax. This is a great addition to your Macau itinerary, and it's a good way to get a new perspective on the place!
Church of St Dominic
An impressive yellow baroque-style church.
Dates back to the 17th century.
Home to a small museum.
The Church of St Dominic, or St Domingo's Church, lies in the heart of the historical area of Macau. This amazing yellow church, with its green shutters and doors, is a beautiful sight to behold! Other than its architectural splendor, this church has a long and important history in Macau.
The church was founded by three Spanish Dominican priests from Mexico back in the 16th century. It is one of the oldest churches in Macau, and it remains a super popular addition to any Macau itinerary!
The building is part of the UNESCO list in Macau, and exploring the interior will show you just how special this church is! In the bell tower, there is a small Museum of Sacred Art, with 300 artifacts on exhibition. There are actually displays on each floor of the church!
If you are interested in history, architecture, or just want to see one of the most popular buildings in Macau, then definitely consider adding a stop at the Church of St Dominic to your Macau trip itinerary!
Guia Fortress, Chapel, and Lighthouse
A fun climb up to Guia Fortress.
Offers amazing views of Macau.
A UNESCO-listed site.
Guia Fortress, Guia Chapel, and the Guia Lighthouse are found on the highest point in Macau. Reaching the top, and exploring these old buildings is a really unique and fun way to see the city and some of its top landmarks!
The Guia Fortress has an interesting history of being the place where the Portuguese would watch out over the city. This fortress was used to protect the Portuguese against the Dutch armies during the 17th century, and it was in use until the end of the Portuguese rule in Macau.
The Guia complex includes three charming buildings- the fortress, chapel, and lighthouse. All three are great to explore and learn about the history of the area! Not only this but being up at the Guia Fortress gives you unbeatable panoramic views out across Macau. This is an awesome addition to your trip to Macau.
Mercearia Portuguesa
A beautiful little corner shop selling an array of local products.
Housed in an amazing old colonial building!
The store takes you back in time with its vintage decorations.
Mercearia Portuguesa is a hard place to miss! This bright yellow building is located in the middle of the St. Lazarus District in a quiet little courtyard. While the shop here is an attraction, the main reason that so many visitors love coming to the Mercearia Portuguesa is that it is such a great way of taking you back in time to what Macau would have been like many years ago.
The building is beautifully restored, with vintage furniture and well-managed details. The store itself is lovely, offering a selection of specialty local foods and crafts, chinaware, jewelry, wooden toys, and more!
If you would like to witness more of the old world while backpacking China and enjoy one of the prettiest little shops here, then be sure to add a stop at the Mercearia Portuguesa to your Macau itinerary!
Shop until You Drop at Macau Fisherman's Wharf
The Macau Fisherman's Wharf is a collection of waterfront hotels and entertainment complexes that have been built in a collection of styles from around the world, from 18th-century European to Ancient Roman. You can find a roman amphitheater, used as an outdoor venue for over 2000 people.
The complex on the Macau peninsula features nearly 70 stores and restaurants along Legends Boulevard, which looks a little more like Miami or the Italian Riviera, rather than Macau.
The Macau Fisherman's Wharf also has a convention and exhibition center, a marina, The Rocks and Harborview Hotel, and the Babylon Casino, which is over 133,000 square meters big. There's also a theme park which would keep the kids entertained.
Wondering when to visit Macau? Here is a more detailed breakdown of each month's weather in order to help you plan the best Macau itinerary.
Macau has very distinct differences between its wet and dry seasons. The summer is hot but very wet and rainy. Winter is cold but clear and sunny. This means that planning your Macau itinerary is best done according to your own weather preferences.
While there is never a bad time of year to plan a trip to Macau, the recommended months to visit would be anywhere between October to December. These are the autumn and winter seasons here. Try to avoid May to September, as these are the rainiest months, with July to September being typhoon season.
As Macau is so close to Hong Kong, it can get busy here with visitors in the winter months. However, most people would choose this over frequent rain!
Before you start exploring, it is important to know how to get around. This area is pretty easy to navigate, with a couple of great transportation options.
One of the best ways to get around Macau (which can be done for free!) is through the use of casino buses. The major casinos around here have free shuttle bus services that operate around the area. These can be really useful when getting between sights, landmarks, and entertainment areas.
There is also a very efficient and affordable public bus system that operates around Macau. This is one of the most used methods of transport around here.
As Macau is pretty small, walking is one of the best things to do! Many attractions in Macau are within easy reach of each other, and walking will help you to see and experience the many fine details, sights, and smells that Macau has to offer.
If you are up for some fun, then riding a scooter around Macau is another great transport option! There are plenty of scooter rentals available, with this being one of the most efficient (and exciting) ways to get around!
Taxis are reasonably priced and in high demand, but you may need to use Mandarin to communicate with the driver, so if you don't know the language, it's best to look for other options.
If you are visiting from Hong Kong, you can get to Macau by ferry from the Macau Ferry Terminal, or by bus. Personally, I prefer the ferry because it's quicker and easier.
When visiting Macau, worrying about your safety is no serious concern! Macau has a very low-risk factor in terms of safety, with any kind of serious crimes being very rare here.
The city here is constantly developing its tourism sector, which means that the Macau government puts a great deal of focus into keeping the place safe and crime-free for tourists. As Macau is such a popular destination, it's very well managed for the safety of its visitors.
While this is definitely a safe destination, one must still take common safety precautions as one would in any other major city. Be wary of any potential petty crimes here, as these do occur. Whether it is pickpocketing, scamming, or being ripped off as a tourist. Be cautious when walking at night, and always be alert to any potential dangers that one would find in any city.
Besides taking regular caution though, Macau is a very safe destination to visit! The city is clean, well run, and should keep any visitor feeling safe and secure.
Find out what people want to know when planning their Macau itinerary.
Conclusion
Macau is a really interesting and fun destination in China! Whether you spend one day in Macau or a week here, there is plenty to see and do! Bring your best travel camera to capture its beauty!
Between the flashy casinos, resorts, entertainment, and malls, to the quiet cultural and historic districts, Macau is a destination that can suit a lot of people. Its close proximity to Hong Kong also makes it an ideal base to explore more of the surrounding areas!
Macau has a really unique charm and feel to it, with its wonderful blend of east and west. No matter what draws you to Macau, you will certainly find a great deal of fun to be had here! We hope that this Macau itinerary helps you to see and do the most in this awesome destination!
---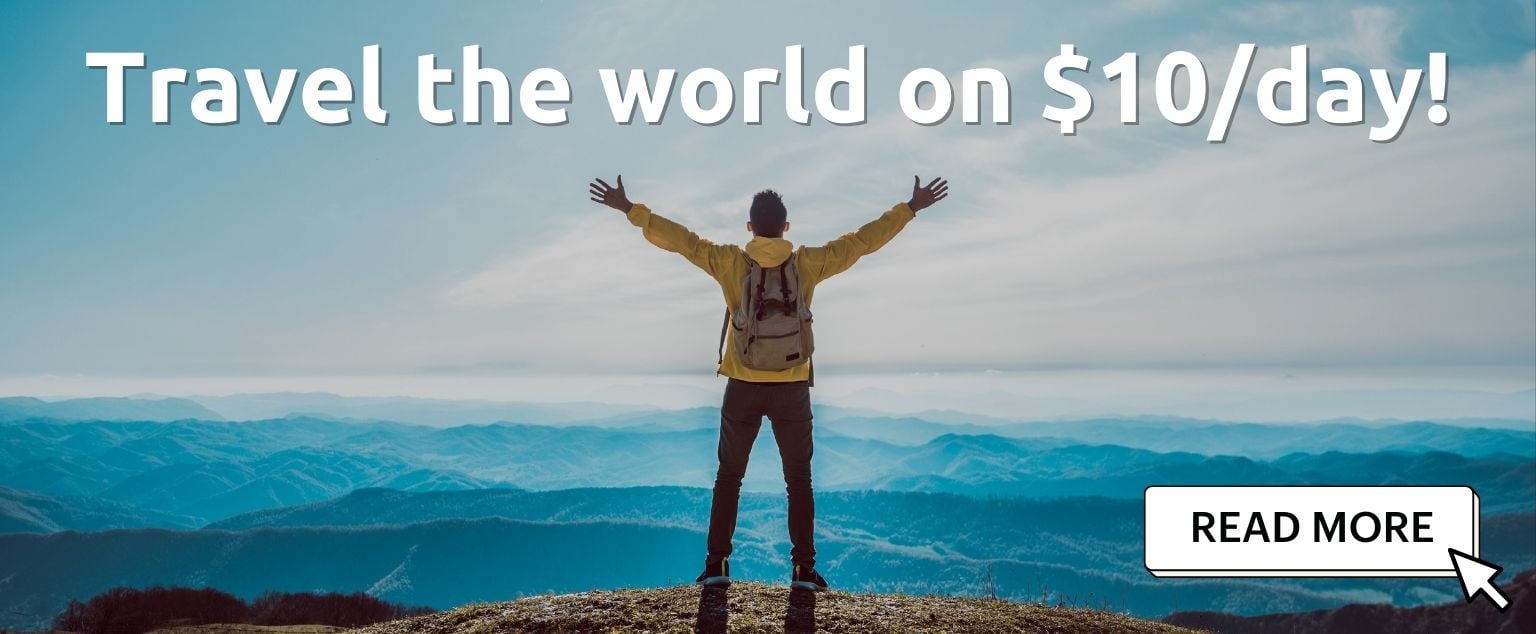 And for transparency's sake, please know that some of the links in our content are affiliate links. That means that if you book your accommodation, buy your gear, or sort your insurance through our link, we earn a small commission (at no extra cost to you). That said, we only link to the gear we trust and never recommend services we don't believe are up to scratch. Again, thank you!