Known for its chilled-out lifestyle, long coastline with many beaches, convict history, and plentiful green spaces, Perth is a cool and culturally diverse city. The capital of Western Australia, it also has the honour of being the most isolated large capital city (with more than a million inhabitants) in the world! From seaside fun, sports, and music to historic sites and cultural spots, Perth offers many great experiences for all.
Perth is a sprawling city with an even larger metropolitan area. Attractions can be pretty far apart and it can be difficult to plan your Perth itinerary. While the city centre and suburbs have good public transportation systems, outlying places of interest are best reached by private vehicle.
Your trip planning doesn't have to be a headache! We've made this excellent list of the best places to visit in Perth to save you the hard work. Cut down on the research and planning time and spend more time actually out and about enjoying the diverse points of interest in Perth!
Spoiler alert! Some of these best places to visit in Perth are guaranteed to amaze you!
Need a place quick? Here's the best neighbourhood in Perth:
BEST AREA IN PERTH
South Perth
South Perth is a beautiful neighbourhood just a short ferry ride away from Perth CBD. It is a neighbourhood characterized by its stunning natural surroundings because it sits on the shores of the idyllic Swan River.
Places to visit:
Enjoy a day at the beach at the South Perth Foreshore.
Rent kayaks and glide along Swan River.
Explore the grounds of The Old Mill.
Now, without further ado and with useful information covered, here are the very best places to visit in Perth:
These are the BEST Places to Visit in Perth!
You'll find the best places in Perth below. Before you get going, make sure to check out the best places to stay in Perth to get your accommodation sorted. We've even got you covered with a complete Perth itinerary so you don't miss out on the awesome hotspots in the city!

Unlock Our GREATEST Travel Secrets!
Sign up for our newsletter and get the best travel tips delivered right to your inbox.
#1 – Fremantle – A great place in Perth if you love to shop!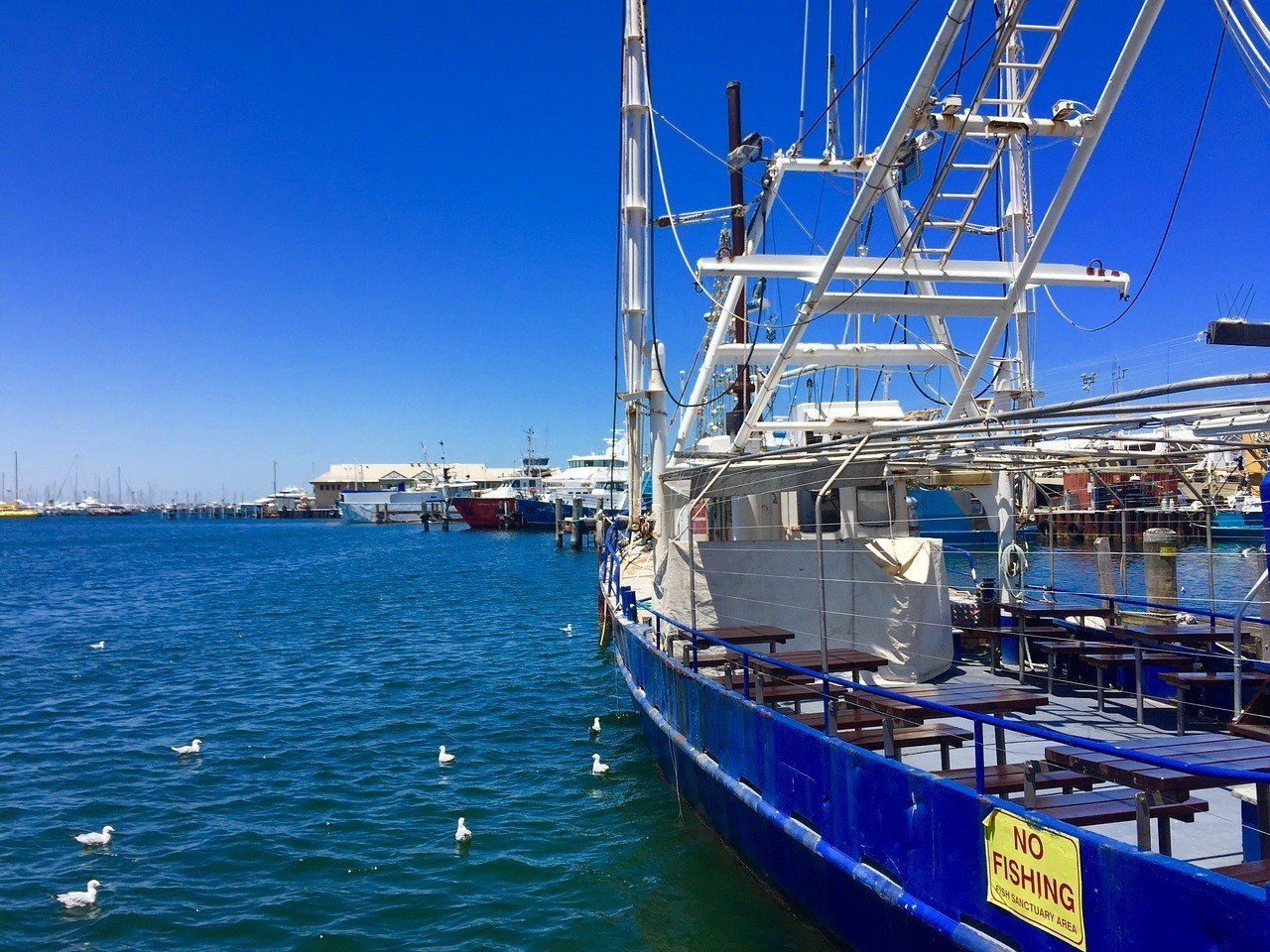 Famous weekend market
Alternative and edgy vibe
Tour the old prison
Delicious cuisine with European influences
Why it's awesome: The port of Fremantle (sometimes referred to as Freo) must definitely not be missed when backpacking Perth. It sits alongside the glistening waters of the Indian Ocean and at the mouth of the Swan River. Originally land occupied by aboriginal groups, European settlers arrived in the area in the late 1820s. The original port for the European colony, it later attracted a large number of migrants from the Mediterranean region after the Second World War.
Along with the immigrants came a vibrant café culture, a strong fishing industry, and regional Mediterranean food. Today, it is a multi-cultural area with a distinctly European feel. It has long been a popular place with artists, writers, poets, musicians, and other creatives. It is famous for its large and vibrant weekend market, though there are also other great places to shop all throughout the week. Visitors can also enjoy diverse attractions. Most of the area is well connected by the free-to-use CAT buses.
What to do there: Visit Fremantle on a Friday, Saturday, or Sunday for incredible shopping at the large Fremantle Market. Two large sheds contain a huge assortment of goods spread across many stalls, and you'll find almost anything you could imagine here. From fresh produce and quirky clothing to alternative music, books, and trinkets, it's a top place to visit in Perth for a spot of retail therapy.
At other times of the week, you can browse in charming second-hand book shops, record stores, fashion boutiques, and other establishments. With its Mediterranean influences and cultural diversity, Fremantle is also among the best places to eat in Perth. From Italian and Greek cuisine to Chinese, Japanese, and Mexican fare, you'll find plenty to make your mouth water! Fremantle Prison is one of the major historic attractions in Perth.
A World Heritage Site today, the notorious high-security prison closed its doors in 1991. You can peer into the old cells, walk the same corridors that nefarious characters and dastardly criminals once walked, and learn more about the prison's past in the museum.
Join one of the tours for greater insights—the spooky ghost-hunting Torchlight Tour and the underground Tunnel Tour are popular. Spot Victorian buildings, like the Townhall, as you walk around Fremantle, and get your arts fix at Fremantle Arts Centre. Other cool museums include the WA Maritime Museum, the Shipwreck Galleries, and the former prison of the Round House. Stroll through the picturesque port, sunbathe on the beaches, and experience the vibrant nightlife in the evenings.
#2 – Gnomesville – Quite the quirky place in Perth!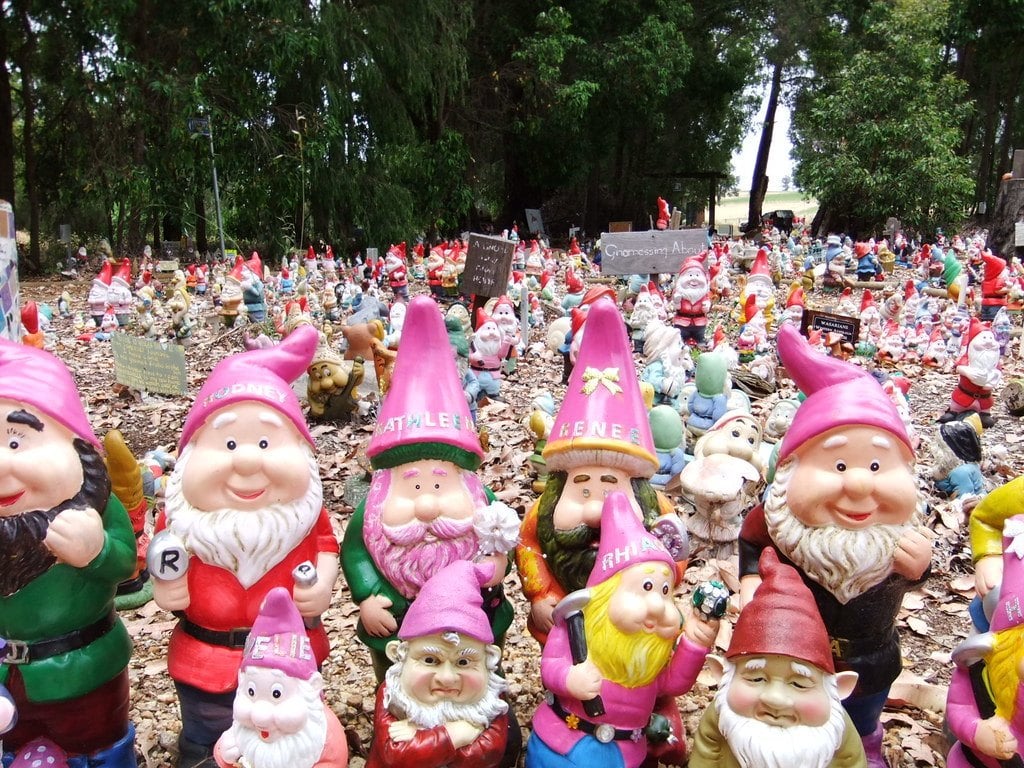 Unusual attraction
Comical and whimsical
Re-home your own gnome!
Awesome photo opportunities
Why it's awesome: Visiting Gnomesville is one of the most unusual things to do in Perth. Whimsical, cute, kitsch, colourful, and unique, the site has around 5,000 gnomes in all sizes and colours. The cheerful garden ornaments are arranged in a variety of everyday scenes, and it's easy to feel as though the small statues are going to start roaming about at any second.
Many of the scenes are comedic, and the placement of gnomes is very well thought out. It is thought that Gnomesville began in the 1990s, although nobody is quite sure how and why the area attracted so many colourful characters. The collections are constantly being updated and expanded, and you can even take along your own gnome to add to the collection—just give it a name and say where it is from. There's no charge to enjoy the charming "town", and it's open all throughout the year.
What to do there: Make sure your camera is fully charged as you're sure to want to take lots of photos of the delightful scenes in quirky Gnomesville! Wander through the gnomes' home and marvel at how far some of the inhabitants have travelled—signs indicate that gnomes have come here from the USA, the UK, Spain, and other places all around the globe.
Follow the pathways to see gnomes playing cricket, rocking out in bands, engaged in a game of football, re-enacting movie scenes, working in various jobs, partying, and much more. There's even a detention centre for naughty gnomes and a section for homeless gnomes. Take a stroll through the woods, where you can spot nature and wildlife, and take a seat at one of the picnic benches to survey the unusual scenes and the lovely natural setting.
#3 – Central Business District – Possibly one of the most important places to visit in Perth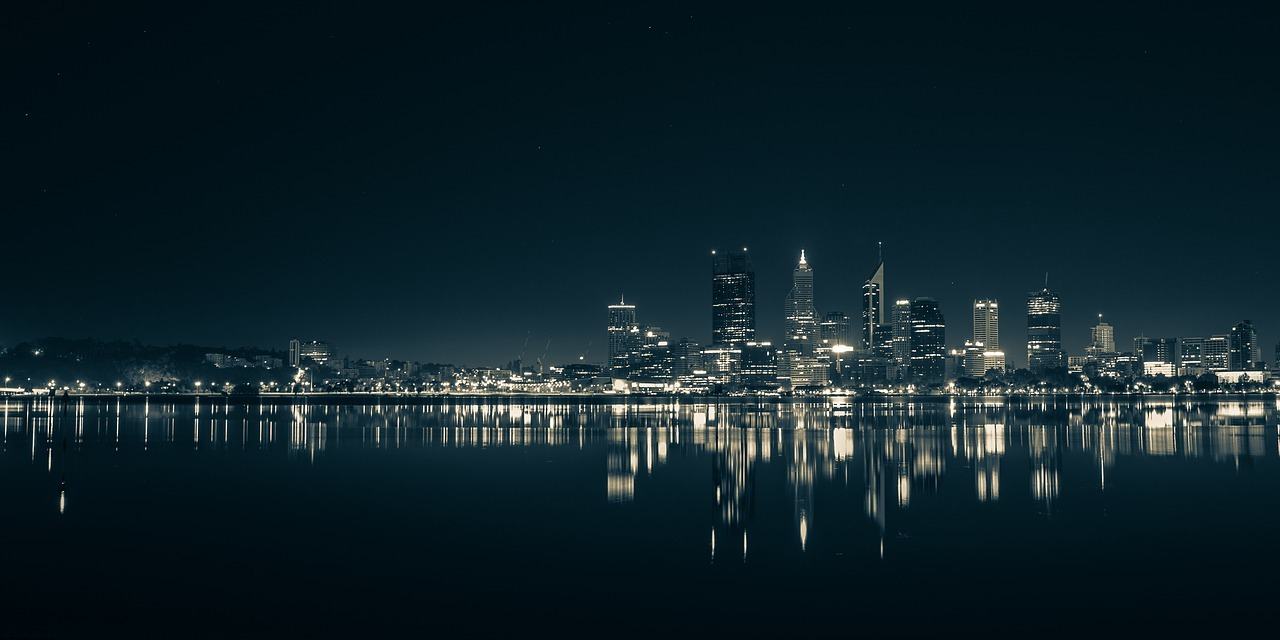 Lively heart of the city
Diverse museums and art galleries
Dining and nightlife
Historic landmarks
Why it's awesome: Perth's Central Business District (CBD) is a modern and busy part of the city where deals are made and trade is carried out. There are numerous tall gleaming buildings and plenty of people busying about in suits. The CBD is also home to a large number of perfectly situated Airbnbs for exploring the interesting tourist hotspots in Perth, with a wide variety of things to see and do and something to suit diverse interests.
From museums and art galleries to parks, public art, and historic buildings, you'll have little chance to feel bored. Add excellent shopping opportunities, a diverse culinary scene, and a lively nightlife, and it's easy to see why so many people flock to the city centre both by day and by night.
What to do there: Watch money being made literally in front of your eyes at Perth Mint, the oldest working mint in Australia. Appreciate the grand Government House from the outside; built in a Jacobean Revival style, the elegant building dates back to the mid-1800s. The Tudor-style Barracks Arch and the Gothic St. Mary's Cathedral are other major landmarks in Perth CBD.
Pose for a fun selfie next to Kangaroos in the City, large bronze statues of Australia's famous marsupials. Take a boat trip along the Swan River to see the city from a different perspective and relax in nature at Kings Park. The park is also home to delightful botanic gardens, one of the top Perth vacation ideas for couples. The peaceful John Oldham Park is a pleasant place to unwind and, something of a hidden gem, it is blissfully free from crowds.
Take kids to the informative Scitech museum and Perth Zoo. See the Swan Bells, taken from St. Martin-in-the-Fields Church in London and gifted to the city of Perth. You can go up the bell tower too for great city views. Stroll through London Court to feel as though you've travelled back in time and across the seas to Elizabethan England. Browse in the many shops, stop to refresh in a charming café, hit the bars and clubs for a lively night on the tiles, and, if you're feeling flashy, you can chance Lady Luck at the casino in the Burswood Entertainment Complex.
#4 – Chittering Valley – A nice quiet place to see in Perth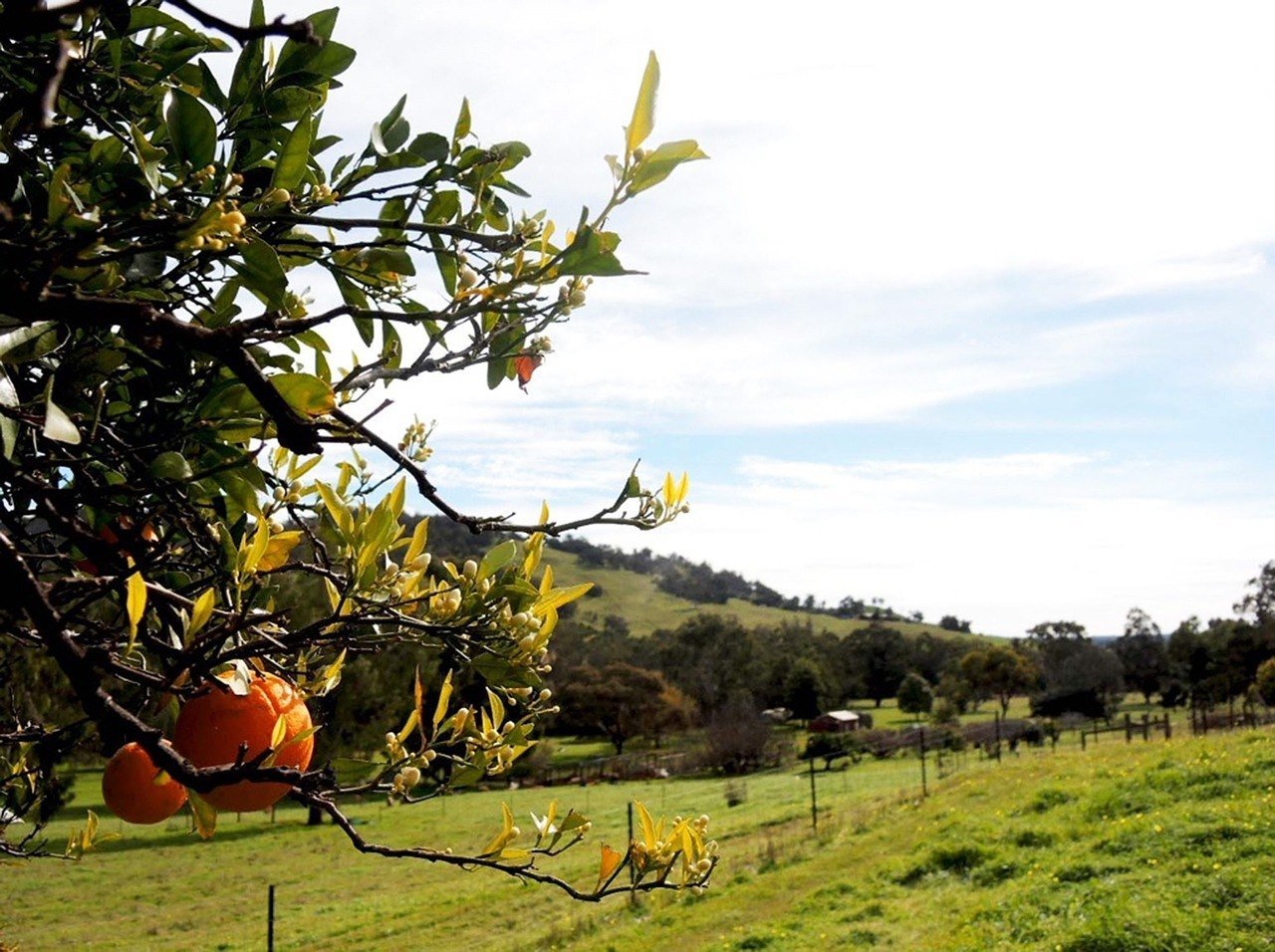 Lesser-visited destination
Natural beauty
Agriculture and wine making
Scenic walking trails and driving routes
Why it's awesome: Located in the Darling Range, the scenic Chittering Valley has varied terrain, quiet villages, nature, great views, and various experiences. Often overlooked in favour of Swan Valley, which is one of the more famous places in Perth, the Chittering Valley provides a top spot to revel in nature without being surrounded by people. Picturesque drives and walks lead through the valley, passing verdant vineyards, rugged bush, wildlife-filled wetlands, pastoral land, sparkling lakes, fragrant orchards, lush forests, and fields that, at certain times of the year, are filled with wildflowers.
What to do there: Explore Perth's Chittering Valley by car to cover more ground, and pull over frequently to follow scenic walking trails and visit local villages, farms, and roadside market stalls. If you'd love to see where your food comes from make your way along the Chittering Farm Flavour Trail, calling into the diverse boutique farms. Many farms operate on organic principles and you can see things like grapes, avocados, berries, oranges, and mangos growing. Pop into the vineyards and wineries along the Chittering Valley Wine Trail and see how wines are produced.
Many offer tasting sessions, and you can pair your wines with delicious artisan cheeses. Stock up on fresh supplies at the regular farmers' markets, and grab something tasty for a picnic in nature. Travel back in time as you discover Wannamal Heritage Trail. Hotspots in Perth's Chittering Valley include Brockman Arts and Crafts Centre, Bindoon's Heritage Museum, Muchea Reserve, Blackboy Ridge Reserve, and Spoonbill Lake. Look out for the cute characters of Mr and Mrs Chitterling proudly displayed in places around the valley.
#5 – Heirisson Island – A beautiful outdoor place to visit in Perth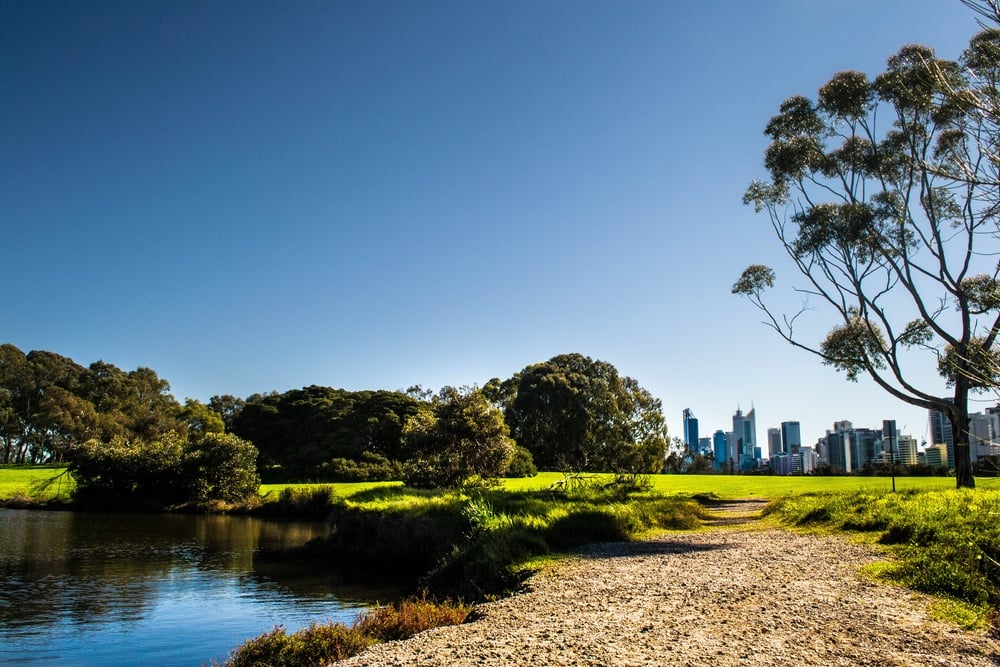 Offbeat destination
See kangaroos in the wild
Aboriginal heritage
Peaceful ambience
Why it's awesome: If you mention Heirisson Island to many locals you may be met with a rather quizzical look; despite being in the heart of the city (and having a major road running across it!) many people are unaware of its existence. The island sits in the Swan River and is connected to each side of the water by a busy causeway.
The island has aboriginal heritage, and has long associations with the Beeloo Noongar group. It appears on the Register of Aboriginal Sites. The mudflats were once a strategic crossing over the water. Today, the island is a great place to escape the city streets and take in the views of each side of the river while exploring the island's trails and facilities.
What to do there: In the late 1990s and early 2000s several kangaroos were released onto Heirisson Island. They have since bred and you can visit the friendly creatures in the southern part of the island. It's one of the best places in Perth to come face to face with kangaroos.
Take a relaxed walk around the island's trails and enjoy the river views, sit for a while on a bench next to the water, cook up a BBQ, and let kids cut loose at the play area. You can also see an imposing statue of Yagan, a fearless aboriginal warrior from times gone by.
#6 – Adventure World – Awesome place to visit in Perth with kids!
Family-friendly attraction
Beautiful gardens
Various rides and water rides
Lovely themed areas
Why it's awesome: Constructed on the site of an old quarry and open since 1982, Adventure World is one of the best places to visit in Perth with children. The water park also makes it a fantastic place to beat the heat and cool down in the sunshine while having tons of fun. There are both adrenaline-fuelled and tame rides to suit all members of the family. Attractions are set in lovely gardens and large lawns and there's a good selection of places to eat and drink for a fantastic day out.
What to do there: Pack your bathing suits and have giggles galore in the waterpark. You can drift about and relax in the Lagoon, a Hawaiian-themed pool with varied features. Kids can splash about at Kahuna Falls, a large water-based play area with bright colours, exciting noises, slides, a giant tipping bucket, water jets, fountains, and more.
Adults can brave The Kraken, a mammoth water slide that gives thrills and spills through height, gradient, and speed. Other water rides and slides include the Water Mountain Mat Slides, the Tunnel of Terror, the Rocky Mountain Rapids, Sea Serpents, and Tidal Wave. Peer into the koi pond to see the large and colourful fish.
On dry land, thrill-seekers are sure to love rides like Rampage, Goliath, Black Widow, and Abyss, while younger members of the family can have fun on the Little Leaper, Yarli's Safari, and the Dragon Flyer. Get up close and personal with a variety of creatures in the Aussie Wildlife Experience, watch lively and entertaining shows, and make many magical memories at Adventure World.
#7 – Rottnest Island – Certainly one of the most exotic places to see in Perth!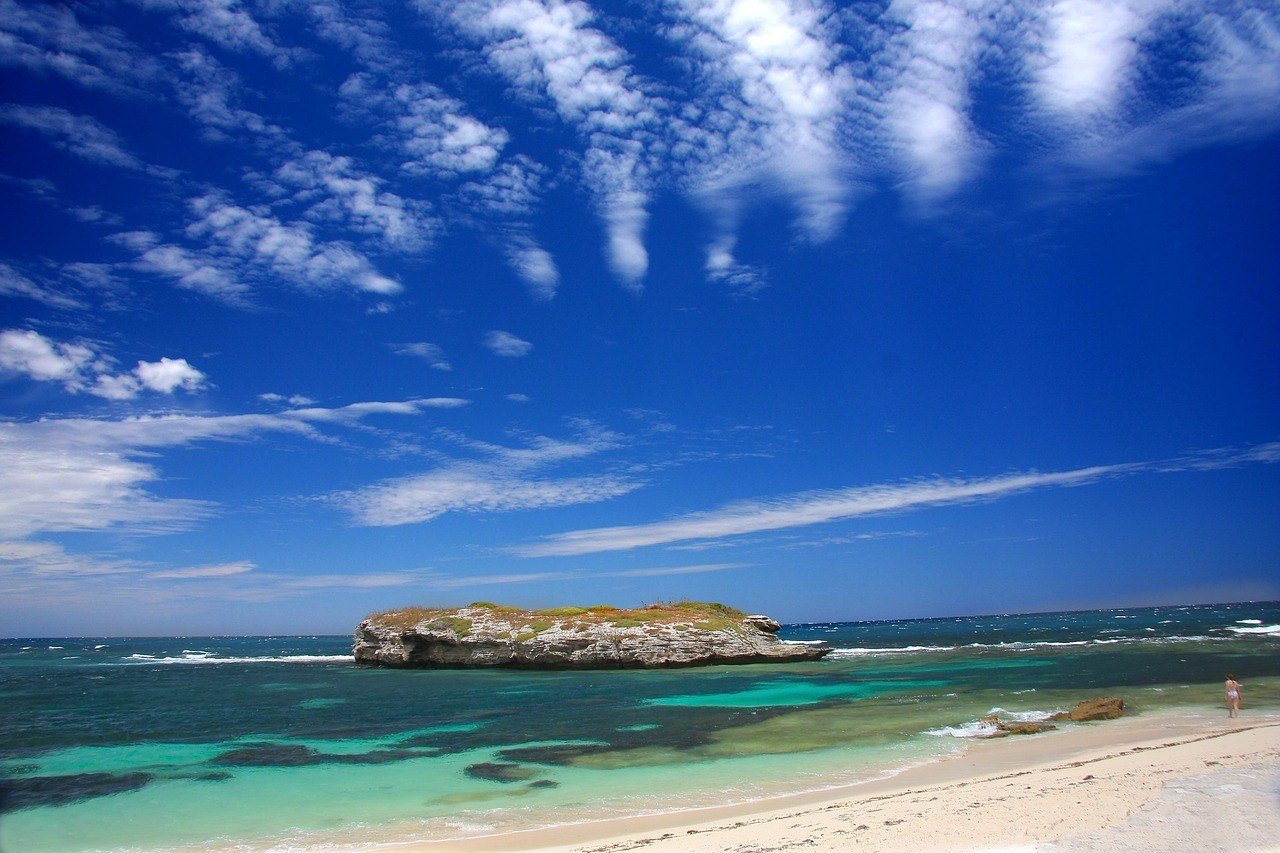 Meet the unusual quokkas
Spot a variety of flora and fauna
Colonial architecture
Outdoor activities
Why it's awesome: Lying some 20 kilometres (12.4 miles) off the coast of Perth and covering 19 square kilometres (7.3 square miles), Rottnest Island (often shortened to Rotto) is among the famous places in Perth. Often considered a Perth must-see, it is known as Wadjemup to local aboriginal groups. Once part of the mainland, it was separated by rising sea levels some 7,000 years ago.
Evidence suggests that people lived in the area many thousands of years ago, with a number of ancient artefacts unearthed on the island. Past uses of the island include as a prison and as a military centre. Today, around 300 people call the island home, though numbers swell as visitors arrive. A top place for spotting wildlife, conservation efforts seek to protect the islands flora and fauna. Visitors can also see colonial-period architecture. Regular ferries connect the island with the mainland.
What to do there: Rent a bicycle and set out to explore the island's trails. Seeing the unusual quokka is a Perth must do—the cute marsupials aren't found in the wild in many other places. The small creatures thrive on Rottnest Island because of the lack of natural predators, and you're sure to be delighted as you watch the creatures in their natural habitat. Turn your gaze towards the waves and you might spot fur seals, sea lions and dolphins. Migratory humpback whales can be spotted at some times of the year too.
The sea and salt lake are also home to various types of birds, including gull, duck, avocet, oystercatcher, osprey, cormorant, and tern. Keen birdwatchers should take a pair of binoculars on their trip to enhance bird sightings. Peacocks strut near the settlements. Other creatures on the island include feral cats, lizards, snakes, and frogs, and the waters yield many species of fish and other marine life. Discover more at the Rottnest Island Museum, take a tour to see old wartime artillery, enjoy a moment's reflection in the old churches, snap pictures of lighthouses, and hear whispers from the past in the cemetery.
#8 – Cottesloe Beach – One of the most incredible free places to go to in Perth
No charge to enjoy the beach
Excellent facilities and amenities close to hand
Why it's awesome: One of the best places to visit in Perth for beach lovers and budget travellers, there's no charge to enjoy the popular Cottesloe Beach. The beach came into its own when British settlers wanted days at the seaside. Easy to reach from the heart of the city, the beach has a chilled ambience and today attracts many surfers.
The soft white sands, clear waters, and gentle waves make it a perfect place for families, and it is also popular with groups of friends and couples. There are many places close by where visitors can unwind over a delicious meal or a few drinks, and there are varied activities to suit all types of beach goer.
What to do there: Spread out your towel on the sands and catch some rays, and take a dip in the cool waters to cool down in the sun. If you're into surfing, stay in a hostel nearby, wake up early and hop on your board and take to the waves before anyone else. And, if you're not, you can sit and watch as energetic surfers work their magic in the water.
Go snorkelling to see diverse marine life and join boat trips to spot dolphins frolicking in the sea. Take a walk along the Cottesloe Esplanade and soak up the views, and go cycling along coastal tracks. After a great day at the beach, pop into one of the tempting cafes, restaurants, and bars, just steps from the sands. Do try to visit the beach on a Sunday, when you can mingle with locals and experience the spirited Sunday Sessions.
#9 – Swan Valley – A beautiful and scenic place to check out in Perth
Popular wine-making area
Glorious views
Outdoor activities
Rich with nature
Why it's awesome: Perth's Swan Valley is one of the oldest wine-producing regions in all of Australia, with a wine heritage that stretches back almost 200 years. The wine industry grew largely because of the efforts of migrant farmers from Europe. The landscapes are colourful and diverse and there are many splendid views around every corner. Visitors can explore by car, foot, or bicycle, and there are plentiful places to visit in the area.
From farms and many wineries (more than 40 to be exact!) to an enticing chocolate factory and kid-friendly attractions, there's plenty to keep people occupied and busy in the Swan Valley. Those who visit in the springtime will be treated to the glorious sight of vibrant wildflowers adding bursts of colour to the landscapes.
What to do there: Enjoy nature under peddle power and hop in the saddle to bike along the Swan Valley Heritage Cycle Trail. Running for 12 kilometres (7.5 miles), it leads past a number of top wineries (where you can pause to sample tasty wines and cheeses), interesting art galleries filled with aboriginal artworks, and other cool attractions. Prefer to walk? A number of shorter trails lead through the towns and natural terrain.
To cover more ground, drive along the picturesque Swan Valley Food and Wine Trail, complete with numerous wineries, vineyards, markets, distilleries, art galleries, and much more. Satisfy your sweet tooth at places like Mondo Nougat and the Margaret River Chocolate Company. Get up close and personal with kangaroos and other native wildlife at Caversham Wildlife Park, a particularly great place in Perth to take the kids, and play a few fun games at Supa Golf. The museum at Whiteman Park lets you peer into the past and the town of Guildford has many elegant colonial-era buildings.
Is This the Best Daypack EVER???
#10 – Northbridge – A great place to visit in Perth at night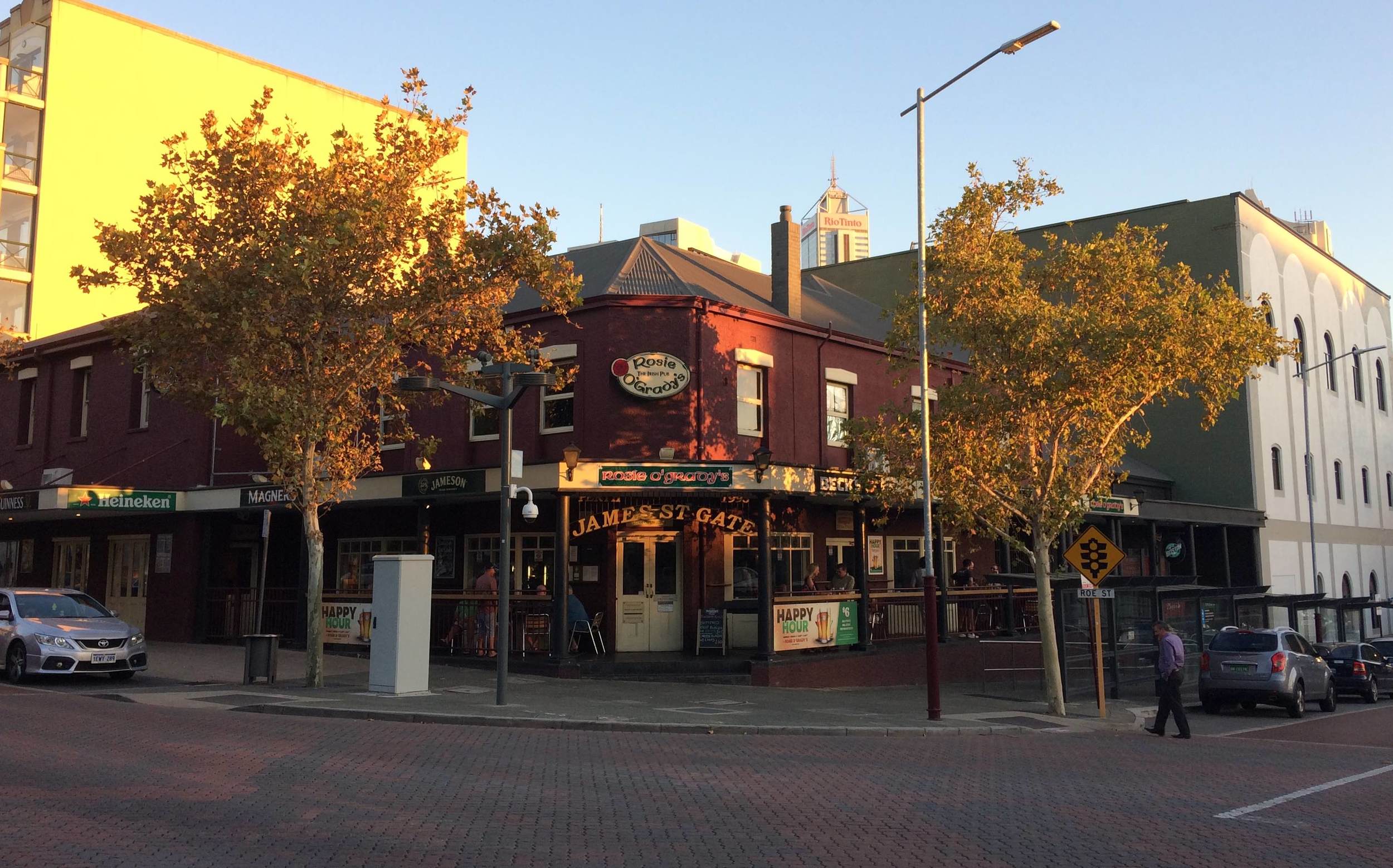 Pulsating nightlife
Great art galleries and a vibrant performing arts scene
Alternative shopping
Fascinating street art
Why it's awesome: Although sometimes seen as having a gritty and somewhat seedy character, Northbridge is one of the best places to visit in Perth for a vibrant nightlife, creative atmosphere, and diverse culinary scene. The area has softened slightly over the years and is today a popular hipster hangout and a centre for alternative shopping. It's also a magnet for backpackers and budget travellers. There's plenty of art too, ranging from well-organised galleries to eye-catching street art and graffiti. It's difficult to believe that just a couple of hundred years ago the area was swampland!
What to do there: Inspire your inner creative and admire art at Perth Institute of Contemporary Arts and the Art Gallery of Western Australia. Take a walk through one of the coolest neighbourhoods in Perth and check out the brilliant street art that covers many of its alleys. Poke around in tiny herbalist shops, bakeries, noodle shops, and massage parlours in the small but lively Chinatown, unwind and watch the world go by in one of the cool cafes, sip beer at Northbridge Brewery, bask in the sunshine at Northbridge Piazza, and browse in the independent, retro, and quirky shops along William Street.
Pay a visit to The Nostalgia Box, which is one of the most unusual things to do in Perth—it's the country's first interactive museum dedicated to video games! Book tickets to watch a live performance at one of the area's many theatres and event spaces, including the State Theatre of Western Australia, the Blue Room Theatre, Perth Concert Hall, and His Majesty's Theatre. Don your glad rags come evening time and find out why Northbridge is one of the top places for a lively night out in Perth!
Get insured for your trip to Perth!
ALWAYS sort out your backpacker insurance before your trip. There's plenty to choose from in that department, but a good place to start is Safety Wing.
They offer month-to-month payments, no lock-in contracts, and require absolutely no itineraries: that's the exact kind of insurance long-term travellers and digital nomads need.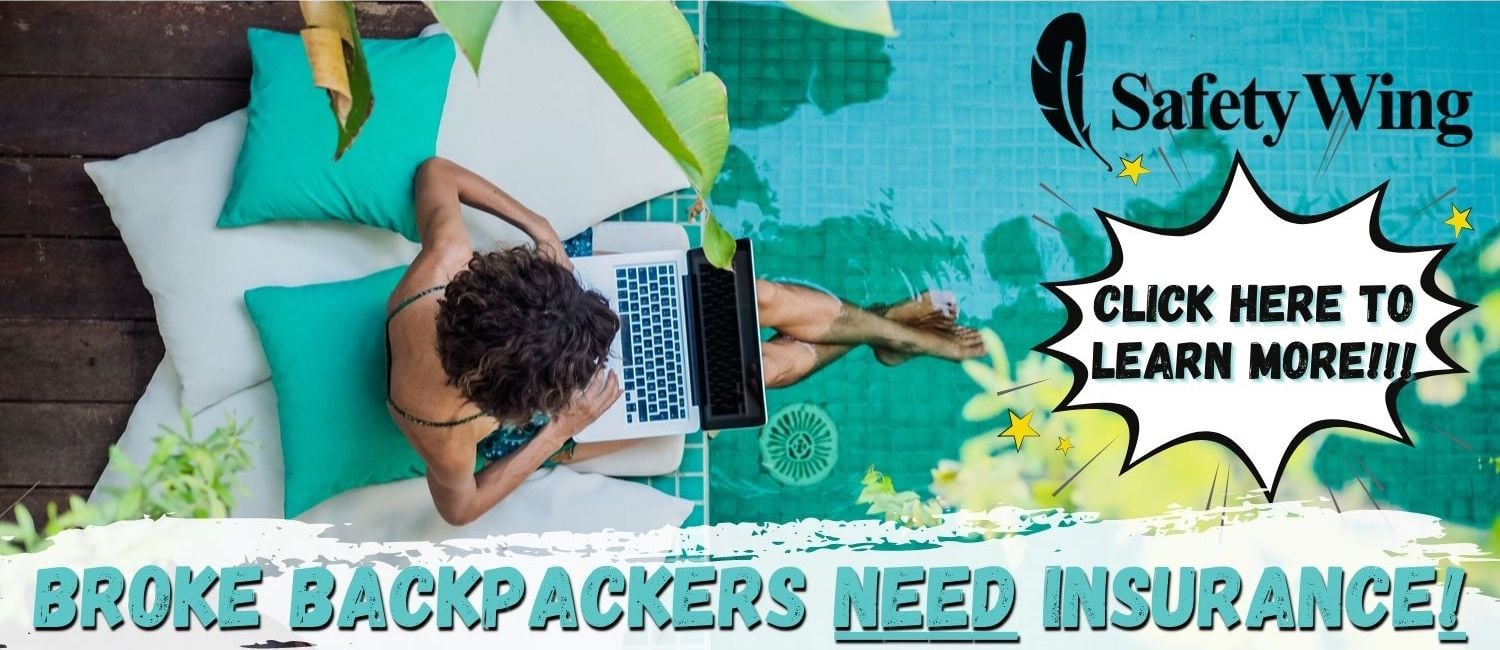 SafetyWing is cheap, easy, and admin-free: just sign up lickety-split so you can get back to it!
Click the button below to learn more about SafetyWing's setup or read our insider review for the full tasty scoop.
FAQ on the Best Places to Visit in Perth
Find out what people want to know about the best places to visit in Perth
Discover the best places to visit in Perth
Perth has many excellent beaches where you can spend long days without barely spending a cent; Scarborough Beach, Brighton Beach, South Beach, and Port Beach are among the favourites. If you want an all-over tan, head to Swanbourne Beach, the city's only clothing-optional beach.
The scenic Bickley Valley is one of the most underrated places to see in Perth, while the lesser-visited Garden Island is a nice non-touristy place to visit in Perth. Love nature? Check out the Avon Valley, Walyunga National Park, and John Forrest National Park. In the northern suburbs, the Aquarium of Western Australia is a fabulous place to take the kids.
From culture, art, cuisine, and history, to nature and wildlife, nightlife, and beaches, Perth offers no shortage of ways to have fun. Tick off these best places to visit in Perth for a fantastic vacation in Western Australia.
---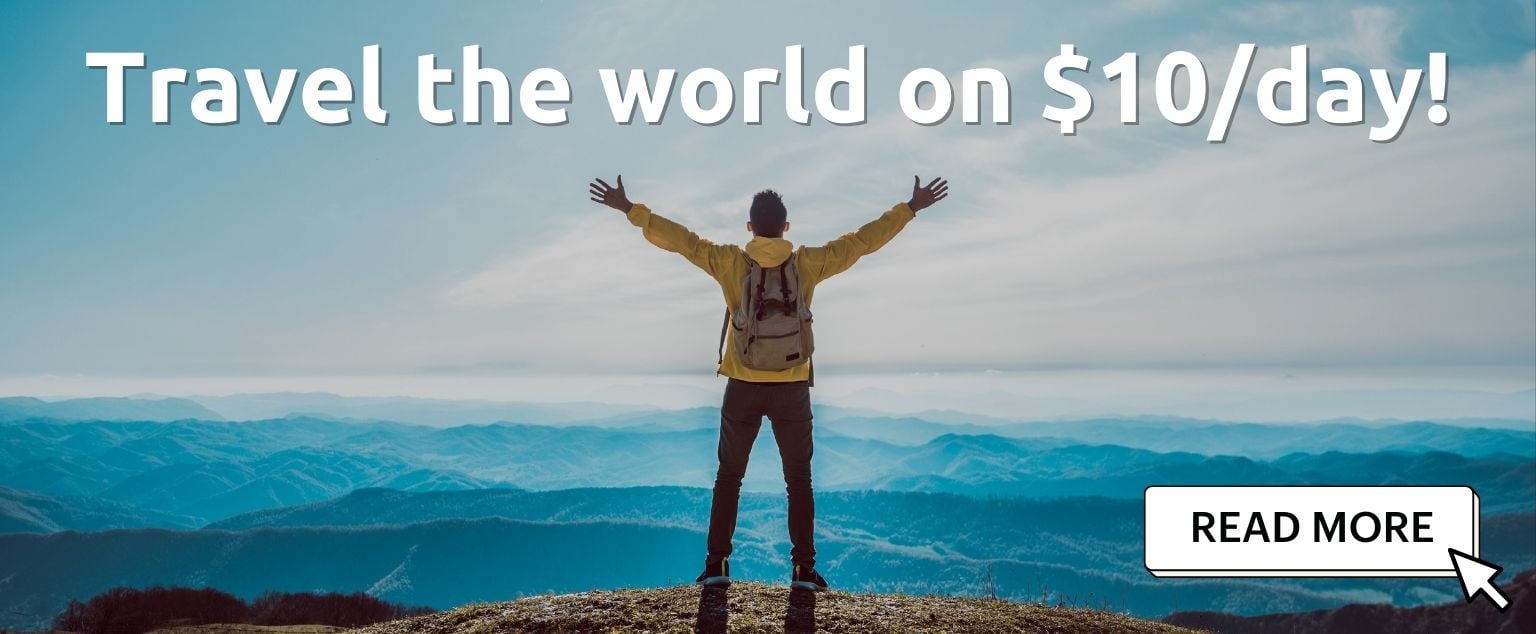 And for transparency's sake, please know that some of the links in our content are affiliate links. That means that if you book your accommodation, buy your gear, or sort your insurance through our link, we earn a small commission (at no extra cost to you). That said, we only link to the gear we trust and never recommend services we don't believe are up to scratch. Again, thank you!