Tampa is one of the most diverse holiday destinations in Florida. It has incredible, sunny weather, world-class dining options, attractions for visitors of all ages, and a fascinating Cuban culture. When you're looking for the best places to visit in Tampa, you'll be overwhelmed with your choices.
Tampa isn't as popular as some of the big-ticket tourist destinations. This means that you may have a little trouble identifying which parts of the city you want to see. To help you with that, we've created this easy guide to the best attractions in Tampa for every type of traveler.
NEED A PLACE QUICK? HERE'S THE BEST NEIGHBORHOOD IN TAMPA:
BEST AREA IN TAMPA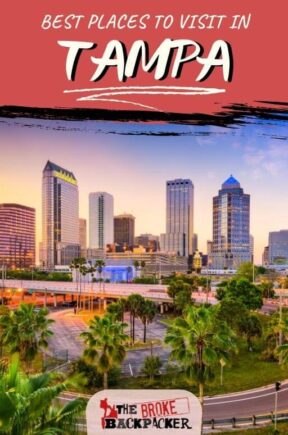 Downtown Tampa
Downtown Tampa is the neighbourhood at the heart of the city. It is the central business district and is home to skyscrapers, cultural institutions, restaurants, museums, and the incredible Florida Aquarium.
Places to visit:
Catch a performance at the historic Tampa Theatre.
Dive deep into history at the Tampa Bay Historical Centre.
Eat a tasty breakfast at Yolk, White & Associates.
These are the BEST Places to Visit in Tampa!
Before diving into this sun-filled list of fun, be sure to check out where to stay in Tampa first. Thay way, you can get your accommodation sorted and ready for your adventure next to all your favourite attractions.

Unlock Our GREATEST Travel Secrets!
Sign up for our newsletter and get the best travel tips delivered right to your inbox.
#1 – Museum of Science and Industry – Easily one of the most fun places to check out in Tampa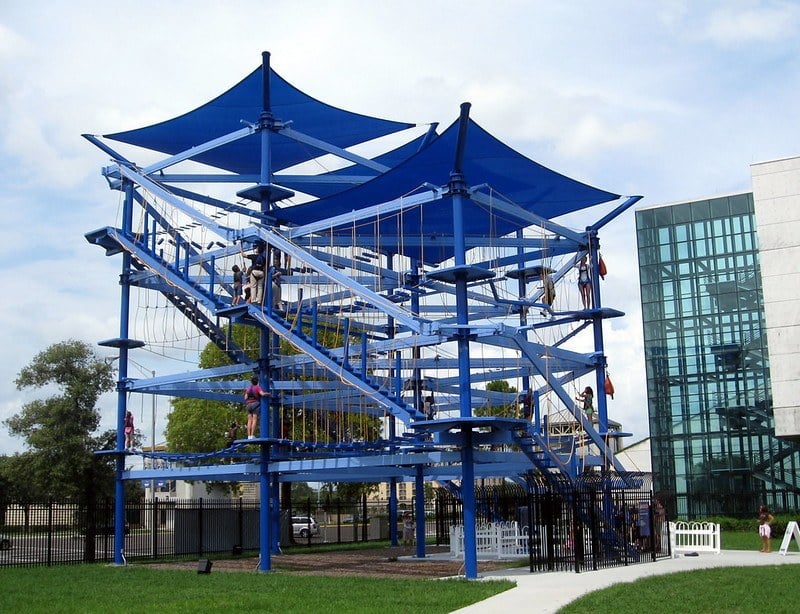 A great opportunity for kids of all ages to learn more about science and technology.
The museum starts with the basics and slowly builds on that knowledge, so at the end, you'll feel as if you've become an expert on how the world works.
Why it's so awesome: If you've ever wanted to learn more about physics, science, and technology, this is the place to do it. This Tampa must do invites visitors to learn through interactive displays on different subject areas including the human body, the Ideas Zone, and cutting-edge technology. And the exhibits aren't just for kids. Anyone with an ounce of curiosity about the world around them will love this museum.
What to do there: You'll need at least a couple of hours to explore this museum and perhaps longer. Make sure you check out the hands-on projects in the Idea Zone, play 'operation' and learn how technology can save lives and explore NASA's model for human life on other planets. You should also check out the ropes adventure course, IMAX theater, and the life-size model of the Mercury spacecraft.
#2 – Henry B Plant Museum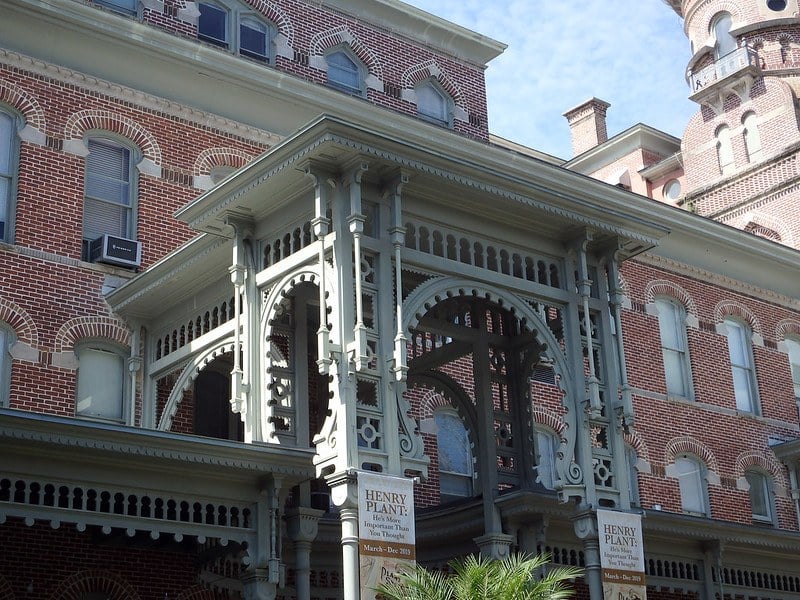 This museum is housed in a luxurious Victorian palace with Moorish features.
It was created in honor of railroad tycoon Henry Plant, who had an important influence on the growth and development of Tampa.
Why it's so awesome: This is one of the best places to visit in Tampa if you want to learn about the city itself. It's also an incredible building on its own that was once part of the luxurious Tampa Bay Hotel. The museum inside traces the history of the hotel and Plant's contribution to the development of Tampa and Florida.
What to do there: This is one of the most interesting attractions in Tampa because of the history and the architecture and furnishings inside the museum. Make sure you spend time exploring the rooms in the display, which include the Grand Hall, the Garden Room, and the Reading and Writing Room. They all feature period furnishings and give an insight to the life and time of Henry Plant.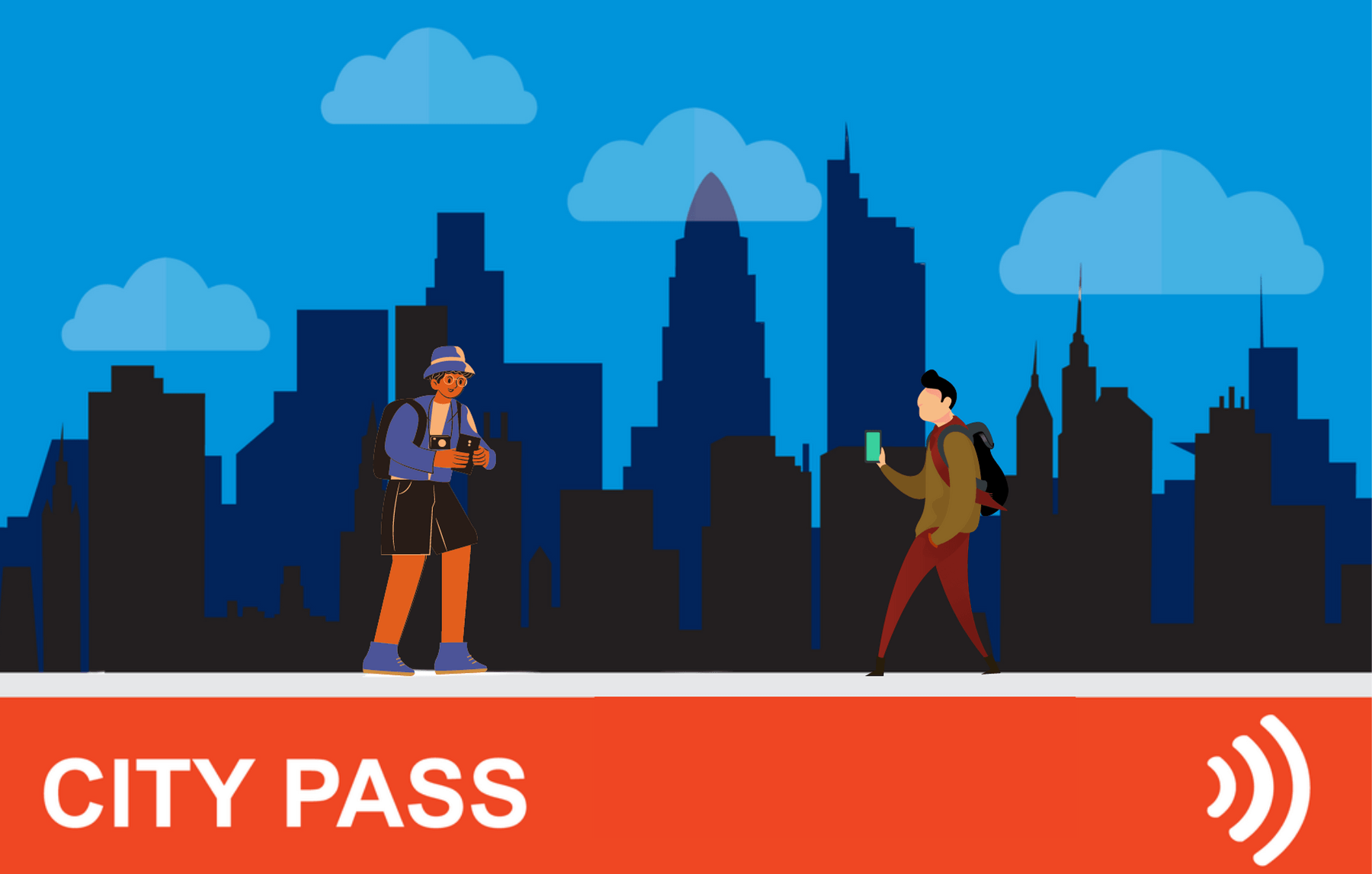 Travelling to Tampa? Then plan yo' trip the smart way!
With a Tampa City Pass, you can experience the best of Tampa at the CHEAPEST prices. Discounts, attractions, tickets, and even public transport are all standards in any good city pass – be sure invest now and save them $$$ when you arrive!
Buy Your Pass NOW!
#3 – Glazer Children's Museum – Awesome place to visit in Tampa with kids!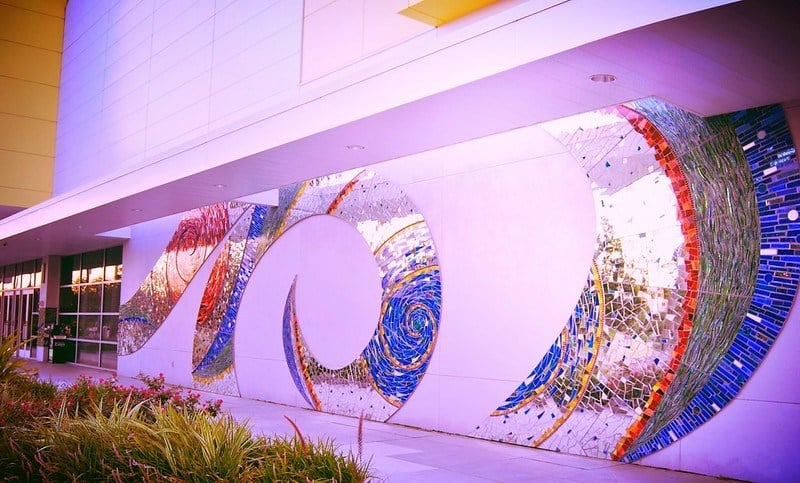 A fascinating and interactive museum designed for kids.
This museum allows the kids to learn about the world through play and may even help them find their life passions.
Why it's so awesome: This museum focuses on interactive exhibits that will help children experience different facets of life through play. Through the exhibits, they can explore the duties and joys of different jobs, explore robotics, world cultures, oceanography or engineering.
What to do there: Put aside an afternoon and head over to this Tampa must-do. The kids will love pretending to be veterinarians and planning treatments, navigating ships as the captain, and sliding down the pole in a fire station. So, encourage them to use their imagination and explore the adult world through the exhibits.
#4 – Ybor City
This neighborhood is the center of Tampa's Latino community and a National Historic Landmark District.
It's also one of the most vibrant and interesting points of interest in Ybor.
If you're looking for amazing food in a lively atmosphere, check out the restaurants in this neighborhood.
Why it's so awesome: This area was founded by cigar baron Vincente Martinez Ybor who arrived in the area in the mid-1800s. The neighborhood experienced a slump during the Great Depression and most of the factories closed, but recently there has been a revival. The area is now a hub of culture, shopping, and eating. And some of the streets contain historical buildings that are listed on the National Register of Historic Places.
What to do there: You'll want to spend an entire day in this area, just soaking up the atmosphere. Explore the shops, stop at cafes for a snack, and find a restaurant that looks and smells interesting for your meals. Also, make sure that you explore Seventh Avenue, which contains some of the district's most historical buildings.
#5 – Tampa Theater – A great place to see in Tampa if you love architecture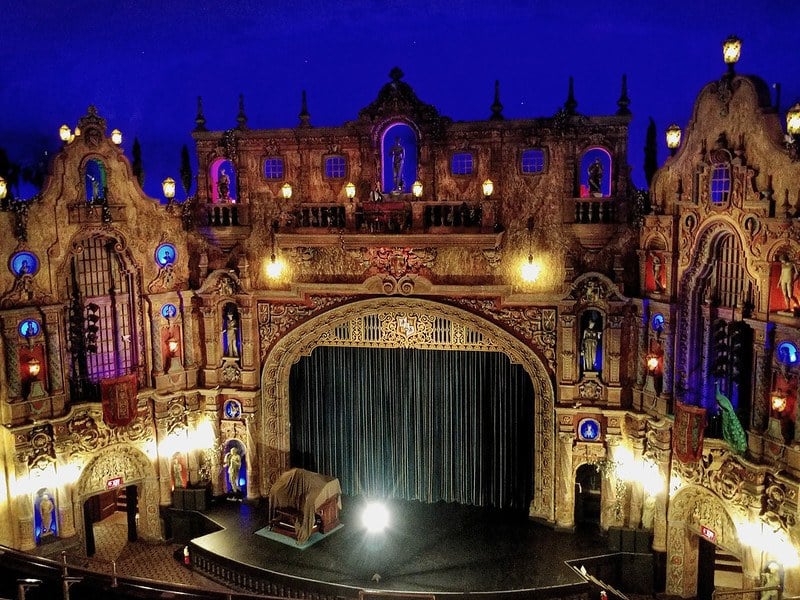 This is your chance to watch a movie in a luxurious historic building.
This building is a mix of architectural styles that will fascinate lovers of the past.
Why it's so awesome: The Tampa Theater was built in 1926 and is a mix of Italian Renaissance, Greek Revival, and Byzantine architectural styles. This sounds like it could be a confusing mix, but the result is a luxurious, beautiful building that's worth seeing for its aesthetic appeal alone. The theater itself shows foreign and classical films as well as other programs.
What to do there: See what movies are on while you're visiting Tampa and show up for a special viewing. You'll get the chance to see a new or a classical movie in elegant surroundings that will take you back to the golden days of Hollywood.
#6 – Tampa Bay History Center – A fascinating educational place to visit in Tampa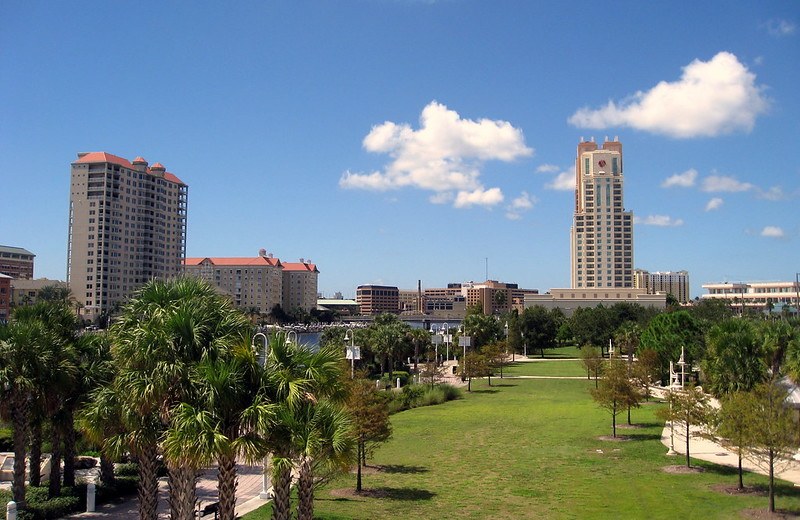 Learn more about the ancient and modern history of Tampa at this fascinating museum.
This museum is located in the Channelside District and is a Tampa must-see for history buffs.
Why it's so awesome: Tampa has a very long history that goes back over 12,000 years, long before the European settlers arrived. This museum explores that history through the early inhabitants, such as the Seminoles. But it also traces the more recent history of the region, from the railroad and shipping era to the multicultural mix that made the city what it is today.
What to do there: You won't need much more than an hour or two to explore this museum, but it's still one of the best places to visit in Tampa if you want to understand the city. Make sure you check out the permanent exhibit as well as any temporary exhibits that happen to be on while you're visiting Tampa.
#7 – Armature Works – A must-see for foodies!
This is one of the best places to eat in Tampa!
The building was recently renovated and has become one of the trendiest areas in the city for eating, bars, and activities.
Why it's so awesome: This was once a 22,000 square foot industrial market that has found new life in recent years. The building was built in 1910 and originally stored Tampa's electric streetcars, so it has a seductive gritty and urban feel to it. Its newest incarnation is as Tampa's go-to spot for food, shopping, architecture, and activities.
What to do there: At the very least, this area should be on your Tampa itinerary for a meal. The dining options are incredibly varied and extremely popular, so you know the food will be good. There are also lots of activities on at this location, from cooking classes to concerts, movie nights and wine tastings. So, when you travel to Tampa, make sure you check what's on while you're in the city and show up for anything that sounds like fun!
#8 – Busch Gardens – A must visit place to visit in Tampa on the weekend!
Busch Gardens is an enormous theme park that's actually older than Disney World.
This is one of the most famous places in Tampa for kids and anyone who loves roller coasters and games.
Why it's so awesome: This theme park is sprawled over 197 acres and contains restaurants, shops, games, live shows, and roller coasters. It's actually older and cheaper than Disney Land and is a great place to spend a day when you feel like eating junk food and being thrilled and entertained.
What to do there: Grab the kids or some friends and show up for a great day of fun, excitement and entertainment. If you want to go on the rides, make sure you buy a Quick Queue Unlimited pass. This will allow you to skip the lines and make the whole experience more fun. Otherwise, just wander around and see what catches your eye. There are several themed lands in this park as well as countless shows and places to eat.
#9 – TPC Tampa Bay
One of the most popular hotspots in Tampa for playing golf.
Why it's so awesome: Tampa has ideal weather for sports, which is why there are so many sporting facilities around the city. And golf is one of the most popular sports because it can be played by almost anyone. The TPC Tampa Bay has hosted the PGA Tour Champions event for more than 20 years and is one of the most popular golf courses in the city.
What to do there: Tampa has great weather for golf, so pick a sunny day and show up to play a round or two. The 18-hole course was designed by Bobby Weed, and the staff are helpful if you don't really know what you're doing. This is a challenging course, so if you're a weak player than maybe get a little practice in before you commit to the full 18 holes.
Is This the Best Daypack EVER???
#10 – Dinosaur World – One of Tampa's coolest historical sites!
Dinosaur World is located in Plant City, about a twenty-minute drive from the center of Tampa.
This is one of the most popular points of interest in Tampa and in Florida as well.
Why it's so awesome: If you or the kids love dinosaurs then this is an ideal addition to your Tampa itinerary. This theme park includes more than 150 dinosaurs as well as a boneyard where you can see a life-size dinosaur skeleton in the dirt.
What to do there: This is a Tampa must-see, so put aside a couple of hours and indulge the child in you. Explore the boneyard and the dinosaur skeleton, search for authentic fossils, and walk among the 150 life-size dinosaurs. You'll fall in love with these colossal creatures all over again!
#11 – Columbia Restaurant – Cool place to see in Tampa with friends!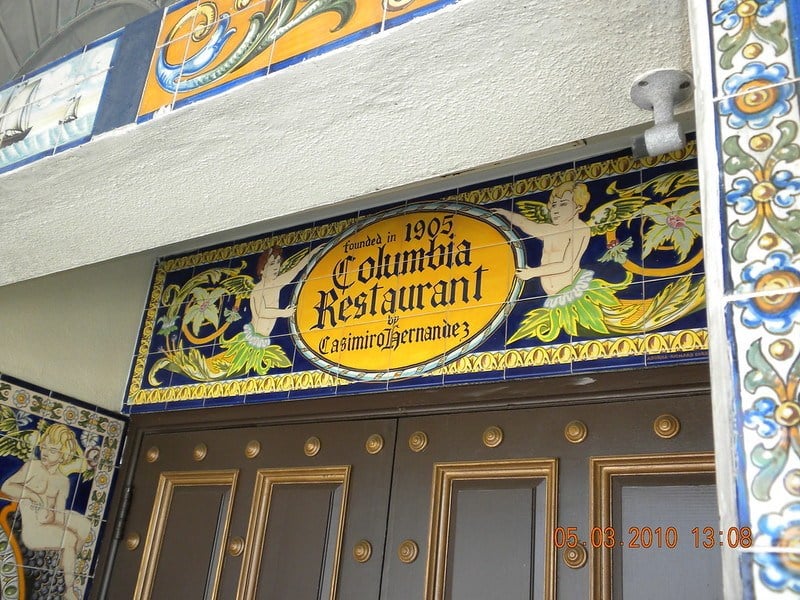 This is one of the best places to eat in Tampa, it's also the oldest restaurant in Florida.
The largest Spanish restaurant in the world, this venue has been delighting tourists and locals since 1905.
Why it's so awesome: This restaurant is truly historic and the oldest in Florida, which is what makes it one of the most important landmarks in Tampa. It first opened in 1905 and has been delivering award-winning Spanish/Cuban cuisine ever since. There are 1,700 seats in the restaurant and nightly performances to entertain you while you eat.
What to do there: This restaurant offers more than a meal; it delivers an experience. So, pick a night, book your table, and enjoy your meal. Choose from their wine list, which includes more than 850 wines and try some classical Spanish dishes with a Cuban twist. The restaurant also includes Spanish Flamenco dance performances nightly from Monday to Saturday, so don't miss out.
#12 – The Riverwalk – One of the nicer places in Tampa to sightsee!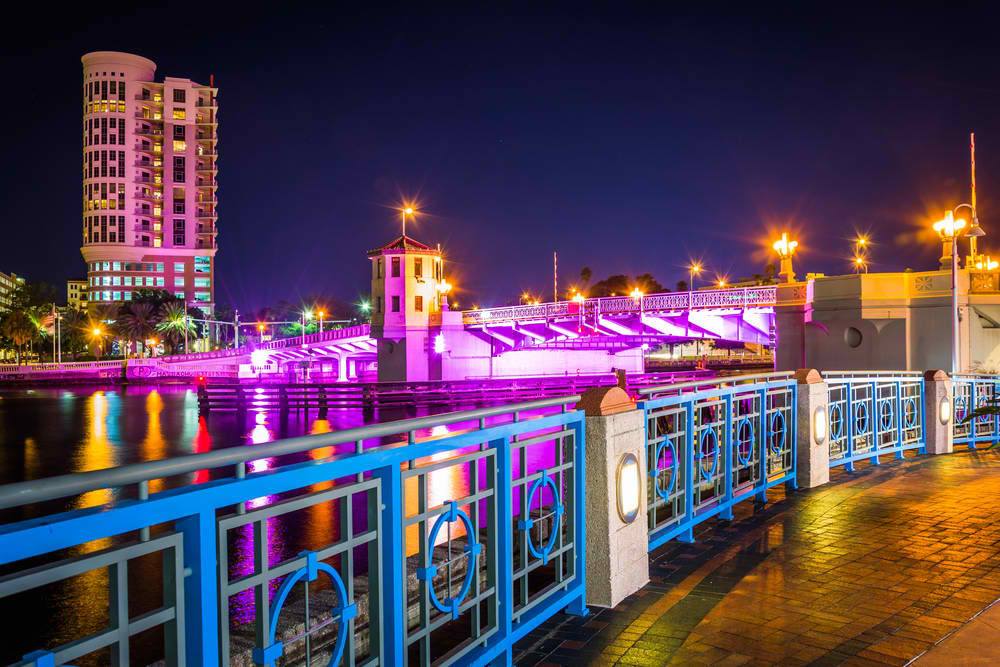 The best place to visit in Tampa to see and be seen.
The Riverwalk is relatively new, and you can walk, bike or take a Segway along the 2.4-mile path.
If you're been indulging in lots of fattening food during your visit, this is a great way to work off the extra weight.
Why it's so awesome: The Riverwalk is the absolute best way to experience Tampa's downtown area. You can walk it, bike it, or hire a Segway and see the downtown in style. This is one of the best places in Tampa for people watching and there are also several top-rated restaurants in the area when you need a break and some food.
What to do there: Start at the south end of the Riverwalk and take in the sights along the way. The Riverwalk Exhibit is particularly popular. It's a 550-photograph collage by Bruce Marsh that's drawing attention and accolades. You should also take the time to stop in the many shops and attractions along the walk including the Tampa Bay History Center and Port Tampa Bay.
Small Pack Problems? 😉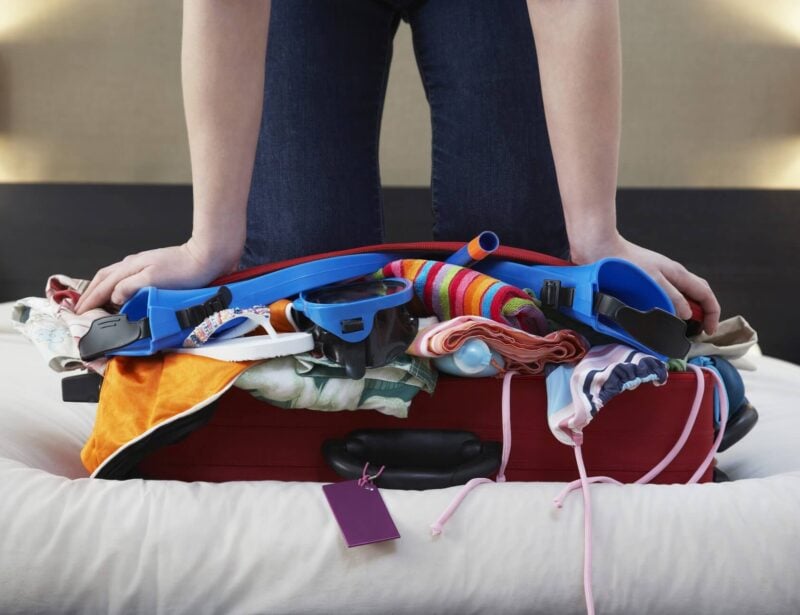 My missus travels with all her clothes in ziplock bags: don't be like my missus. UP YOUR PACKING GAME!
Packing cubes for the globetrotters and compression sacks for the real adventurers – these babies are a traveller's best kept secret. They organise yo' packing and minimise its volume too so you can pack MORE.
Or, y'know… you can stick to ziplock bags.
View Our Fave Cubes
Or Check Out the Sacks!
#13 – Lettuce Lake Regional Park – A beautiful outdoor place to visit in Tampa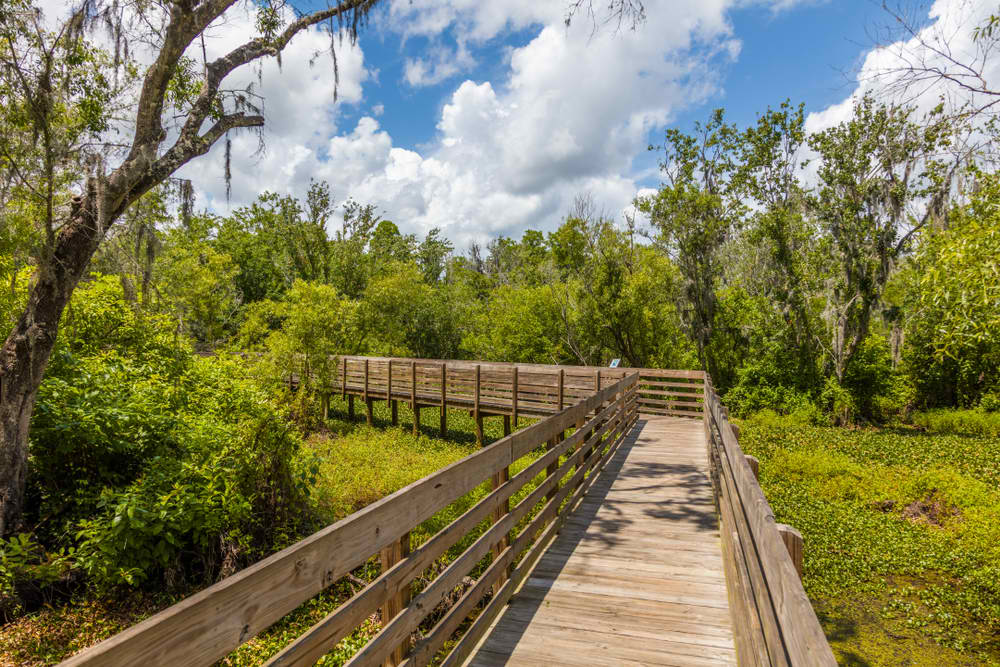 If you want to spend some time in nature when you explore Tampa, this is the best place to do it.
The park is also one of the best natural attractions in Tampa, and a great place to see the native wildlife.
Why it's so awesome: Lettuce Lake Park is built along the banks of the Hillsborough River and it's popular amongst locals and tourists. It's also one of the hotspots in Tampa for outdoor activities including running, walking, cycling, fishing, or kayaking. There are boardwalks through the park so you can explore the different habitats, including wetlands and hardwood forests, and you may get to see some of the local wildlife while you're doing it.
What to do there: When you're visiting a city, sometimes you just need a little time in nature to center yourself. So, pick a day with nice weather and spend a little time in this park. So fishing, hiking or kayaking on the river. And, when you're done, have a picnic or a BBQ and just enjoy the great outdoors.
#14 – Tampa's Museum of Art
The city's epicenter for creative thought and work.
The display includes great artists like Picasso, Renoir, Degas, and Cassatt as well as more contemporary pieces.
Why it's so awesome: The building that houses this collection of art is incredible on its own. It was designed by award-winning architect Stanley Saitowitz and at night is lit by a 14,000 LED light installation called Sky Tampa, making it literally glow different colors in the dark. The collection within contains a wide variety of modern, classical, and contemporary pieces as well as temporary exhibits.
What to do there: You need to see this building at night. The colors change from violet to red, bright blue, and hot pink and looks amazing in photos. But make sure you go inside as well to see works by some of the greatest artists in recent history.
#15 – International Plaza and Bay Street – A great place in Tampa if you love to shop!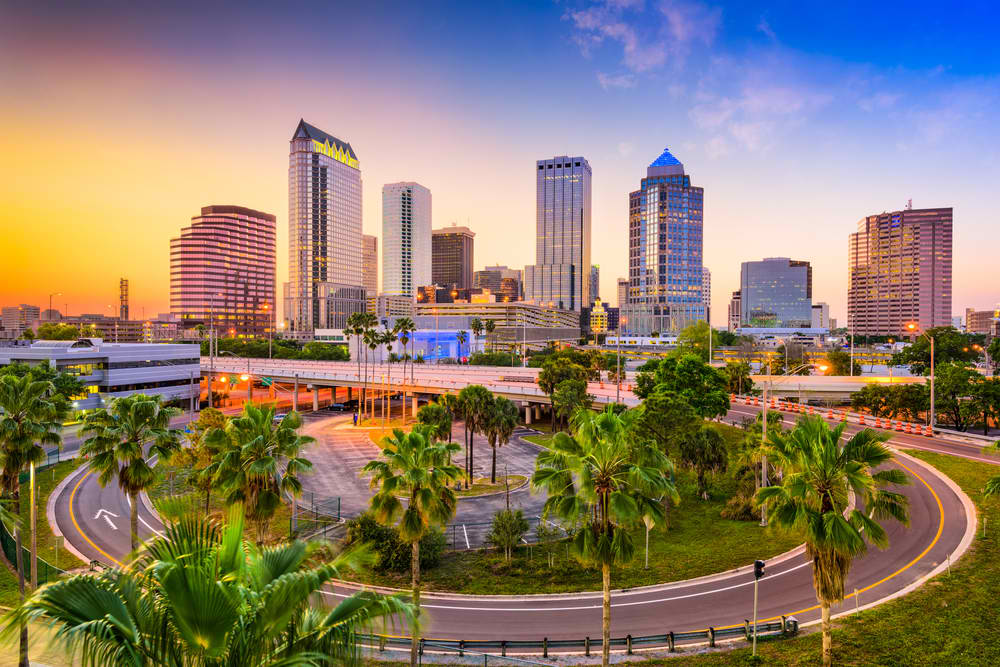 Located near to the international airport, this is one of the best places to visit in Tampa for upscale shopping.
Why it's so awesome: You can't go on holiday and not spend some money shopping, and this is one of the best shopping complexes in the city. It's filled with upscale shops that will let you indulge your love of labels as well as some great dining options.
What to do there: Spend a day in the air conditioning and give your cards a workout. You'll find a huge variety of goods available in this complex as well as souvenirs to take home. And when you get tired, there are several great dining options in the complex as well, so choose one that looks good and have a rest and a good meal.
Get insured for your trip to Tampa!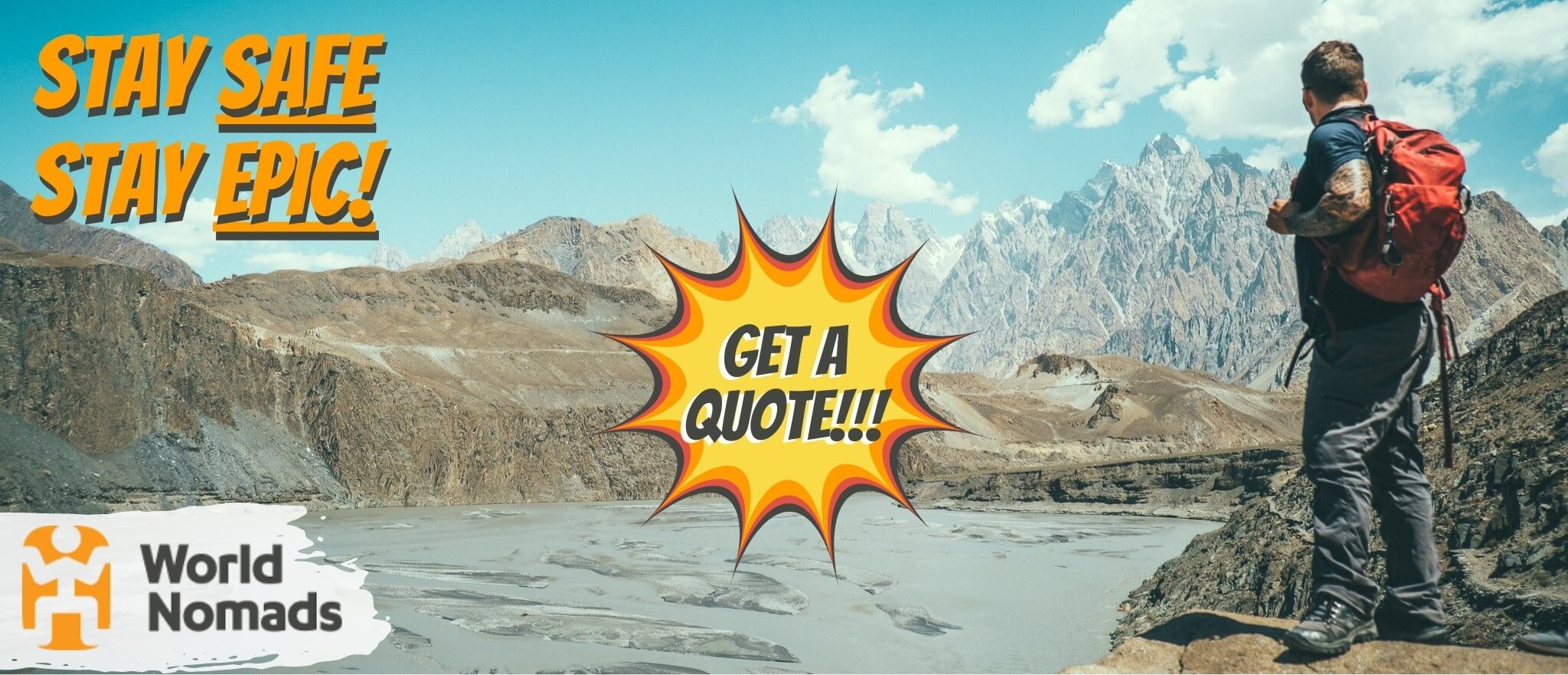 World Nomads' mission is to support and encourage travellers to explore their boundaries. They offer simple & flexible travel insurance, and safety advice to help you travel confidently.
They've been doing it since 2002 – protecting, connecting, and inspiring independent travellers just like you.
Get a quote below or read our in-depth review!
World Nomads provides travel insurance for travelers in over 100 countries. As an affiliate, we receive a fee when you get a quote from World Nomads using this link. We do not represent World Nomads. This is information only and not a recommendation to buy travel insurance.
FAQ on the Best Places to Visit in Tampa
Find out what people want to know about the best places to visit in Tampa
Final Thoughts on the Coolest Places to Visit in Tampa
Tampa isn't usually on people's travel wishlist and yet it should be. It has all the elements that most people love for their holidays, from great weather to good food and an interesting cultural mix. As you explore the most interesting places to visit in Tampa, you'll find yourself wondering why this destination isn't more popular. And you'll probably make plans to come back again just to make sure that you've experienced everything that this city has to offer. If you need to add a little more fun to your Tampa visit, check out our guide on yacht charters in Tampa for an exciting day out on the water.
---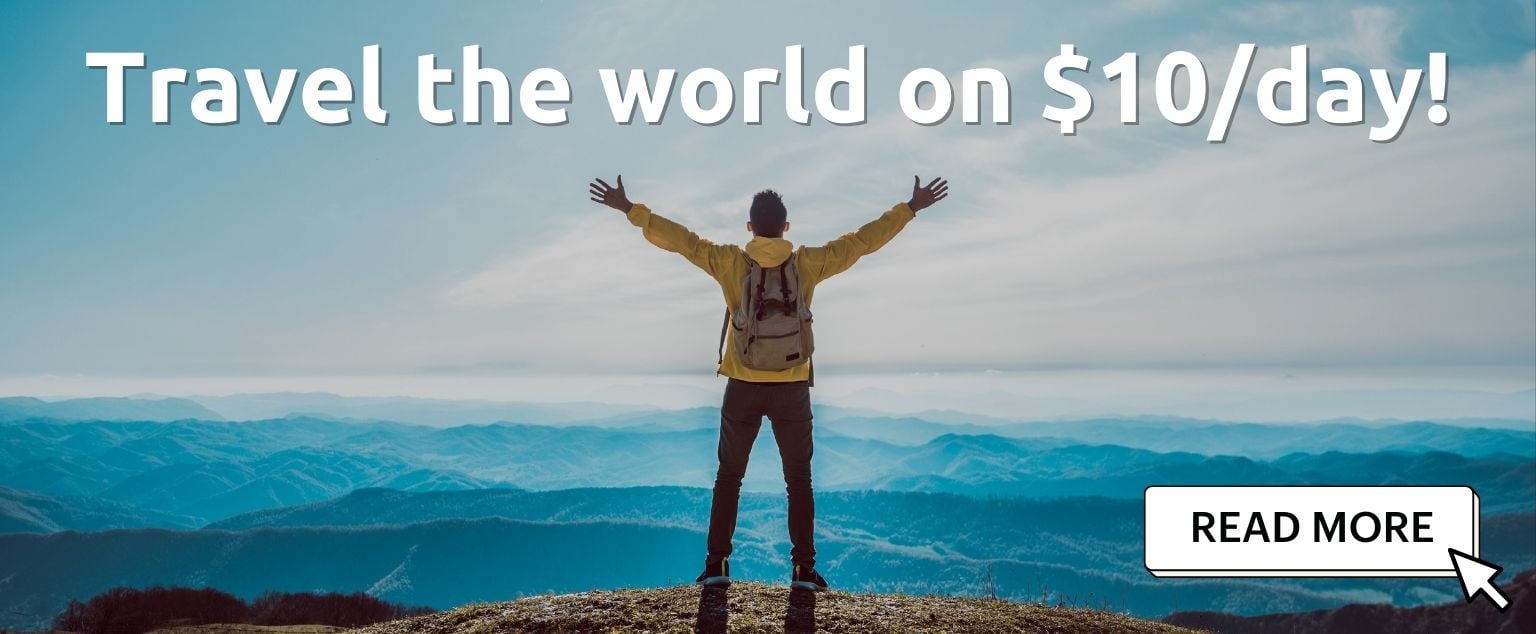 And for transparency's sake, please know that some of the links in our content are affiliate links. That means that if you book your accommodation, buy your gear, or sort your insurance through our link, we earn a small commission (at no extra cost to you). That said, we only link to the gear we trust and never recommend services we don't believe are up to scratch. Again, thank you!