Tampa is known for its gorgeous beaches, great weather, and luscious warm waters. Located on Florida's Gulf Coast, there is the perfect balance between the modern landscapes of Tampa city and the natural beauty of the harbour.
It is, without a doubt, one of the must-visit destinations in Florida, and one of the top boating destinations for ocean lovers.
All the top things to do in Tampa revolve around water. Whether it's swimming, snorkelling, exploring the islands, dolphin watching, or fishing. Not adding a day or two on the water in Tampa would be a foolish move.
But how does one do that? I don't exactly carry a boat around in my backpack. Don't sweat! Renting a boat in Tampa is actually super easy. Let us tell you how…

Unlock Our GREATEST Travel Secrets!
Sign up for our newsletter and get the best travel tips delivered right to your inbox.
Top 3 Boat Rentals in Tampa
Most Affordable Rental
Most Affordable Rental
Sporty Hurricane Speedboat
> $
> 10 passengers
> Bareboat
> Budget-friendly
Over-the-Top Luxurious Rental
Over-the-Top Luxurious Rental
Huge 101-foot Yacht
> $$$$
> 8 guests
> Captained
> Jacuzzi on deck
Best Family Rental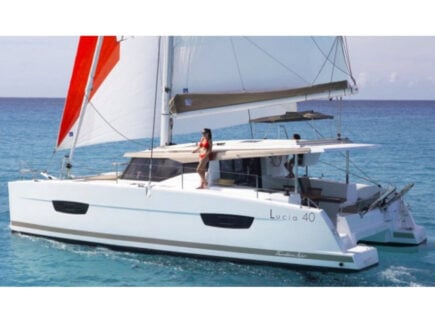 Best Family Rental
Bareboat Catamaran
> $$
> 8 passengers
> Bareboat
> Unique family holiday
How to Rent a Boat in Tampa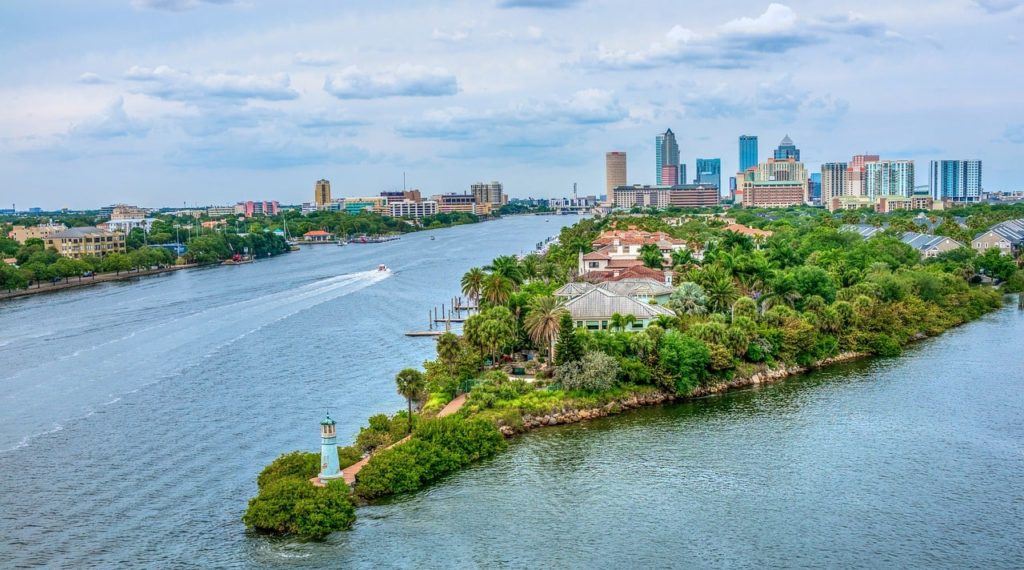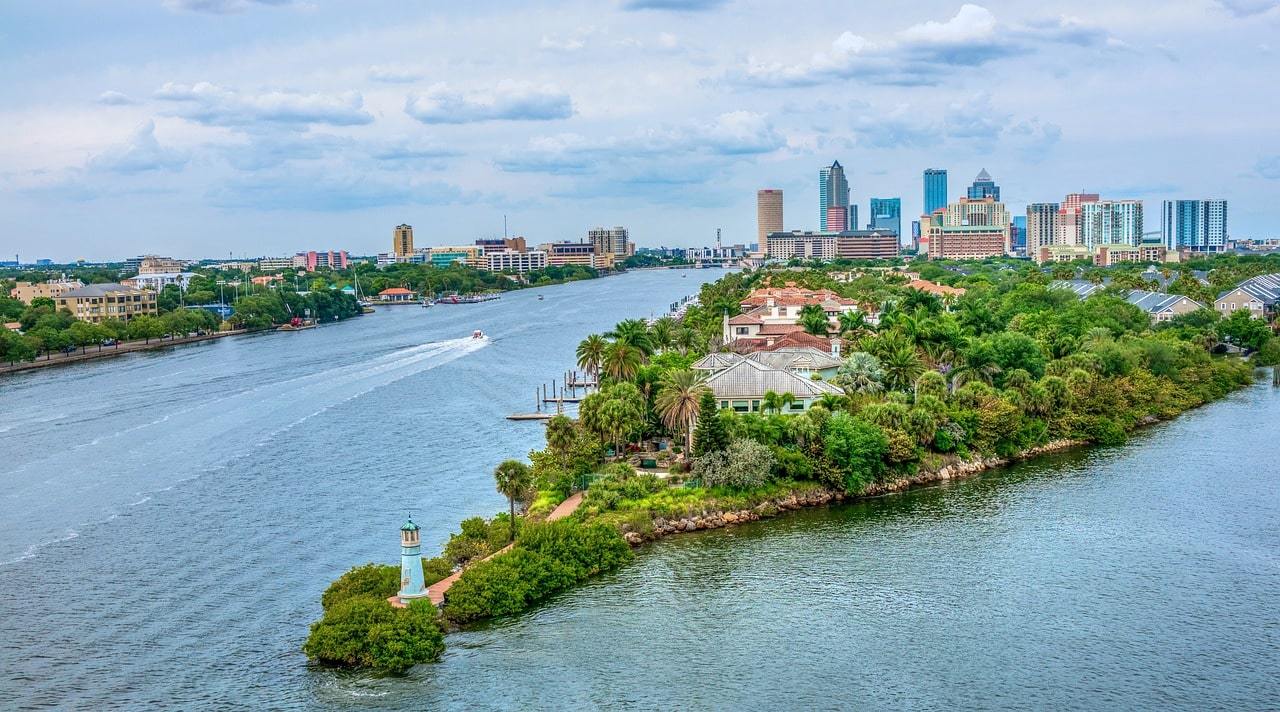 Have you ever heard of Sailo? No? Let us introduce you.

Sailo is your one-stop shop for boat rental in Tampa, and all over the world for that matter. If you're not familiar with the platform, allow us to explain how it works.
Thousands of registered boat owners use the app to list their boats for rent. It's essentially like Airbnb for boats. You can browse through the options in your chosen destination, narrowing down filtered options according to size, number of passengers, type of boat, etc.
Once you've found a boat you like, simply click to contact the boat owner and you're on your way! You're also able to see reviews from previous renters too, which helps a lot in making an informed choice. Easy Peasy!
However, choosing can be a bit daunting too.
From sexy speed boats to luxurious yachts, to sailboats and pontoons for a mega booze cruise, maybe even a catamaran suitable for the whole family, and don't forget all the big yachts, small yachts, fat yachts, skinny yachts…how do you choose? Fear not though, dear reader, we've gone through all the options and picked out ones that are perfect for your time on the water.

Why Should you Rent a Boat in Tampa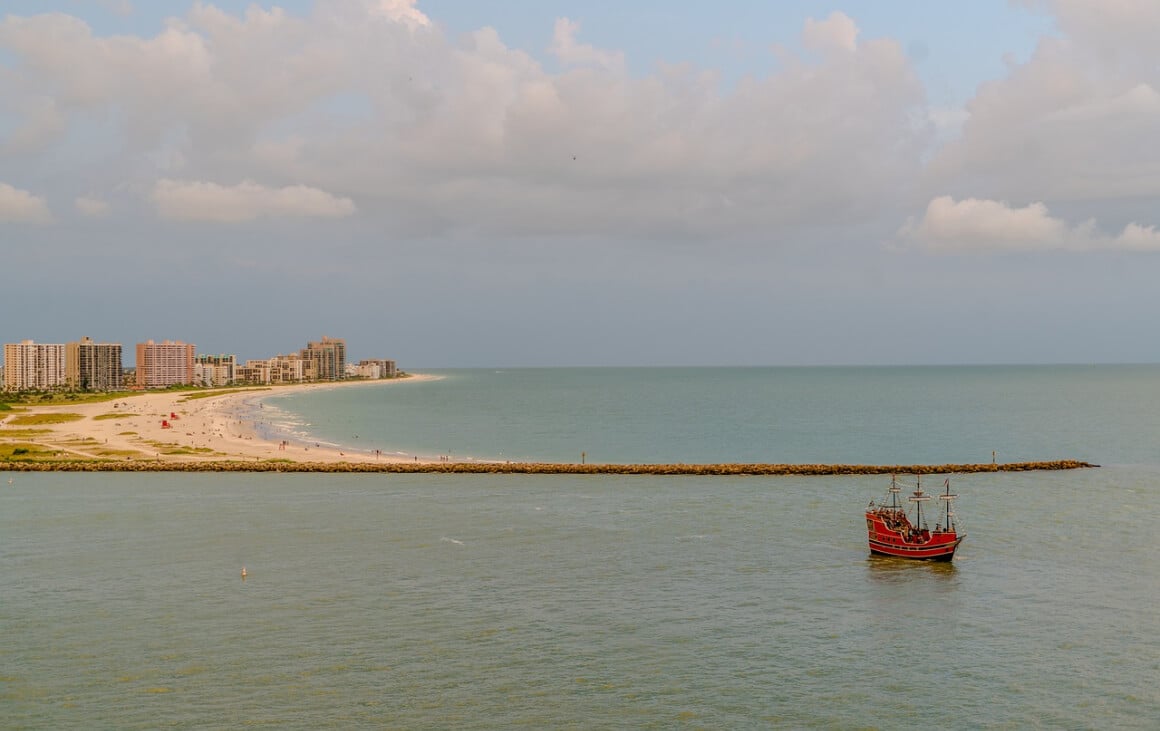 Renting a boat in Tampa, or anywhere in Florida for that matter, seems like a no-brainer to us. I mean people go to these places to enjoy the hot weather, the sunshine, and the sea. Surely the promise of beautiful beaches, tropical waters and great vibes are enough to convince you?
Renting a boat is a great way to celebrate a special occasion or create special memories with loved ones. Life is short my friends, make the most of it.
Perhaps a sailing trip has always been on your bucket list or you're keen to finally take that fishing trip in Tampa Bay. Whether you're hanging around Tampa for a while or just road tripping through, renting a boat in Tampa is easy. Hiring a boat through Sailo means you can find the right one to fit you and your adventure.
Maybe you're an old hand at all things sailing but don't have a vessel of your own. If that's the case, there are many boat rentals in Tampa that come bareboat, which means there's no crew and YOU are the captain. All the navigation and planning is your responsibility. Imagine the freedom with that kind of choice! Just choose your crew wisely.
On the other hand, it could be your maiden voyage on a boat. In that case, it's probably better to have an experienced captain aboard. A lot of boats are chartered with a captain and/or crew so you can sit back and relax.
If you're looking for something new or to travel in a unique way, renting a boat in Tampa is a great shout.
Boat Rentals & Renting a Boat in Tampa
To keep things simple for you, we went ahead and chose the top seven boat rentals in Tampa. We've also considered that everyone travels differently and has a different budget to work with, so we hope that you'll find what you're looking for here.
Without further ado, allow us to introduce you to our top seven boat rentals in Tampa.
Best Boat Rental for Families in Tampa – Bareboat Catamaran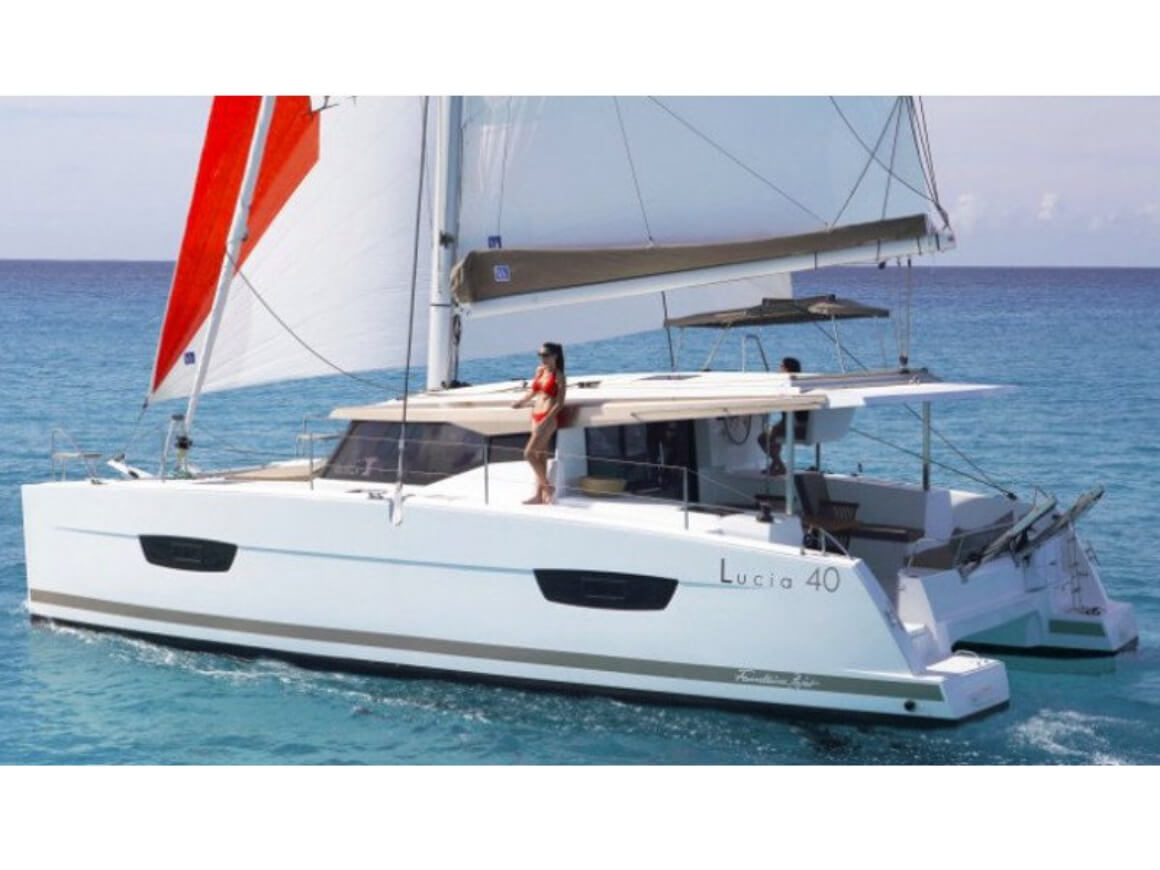 8 passengers
Sleep aboard options
Nothing says family bonding like a sailing trip together. This 39-foot catamaran is an awesome boat rental in Tampa if you're keen to embark on a week-long sailing trip.
The catamaran has four cabins that sleep up to eight people, two bathrooms, and a spacious living area with a sofa. You can have your own space and not feel like you're living on top of each other. We all know that can be especially important on a family or group trip.
There are a bunch of luxurious little touches that will make your trip aboard the catamaran super comfy. Keen to cook up a feast? You've got a fully-equipped kitchen. Want a cool beverage? You've got an icemaker on board. Wanna know another plus? You'll have the waters around Tampa Bay to explore right outside your living space.
The cost to rent this baby isn't so bad either when you consider that it's your transport, activities and accommodation for a week between eight people.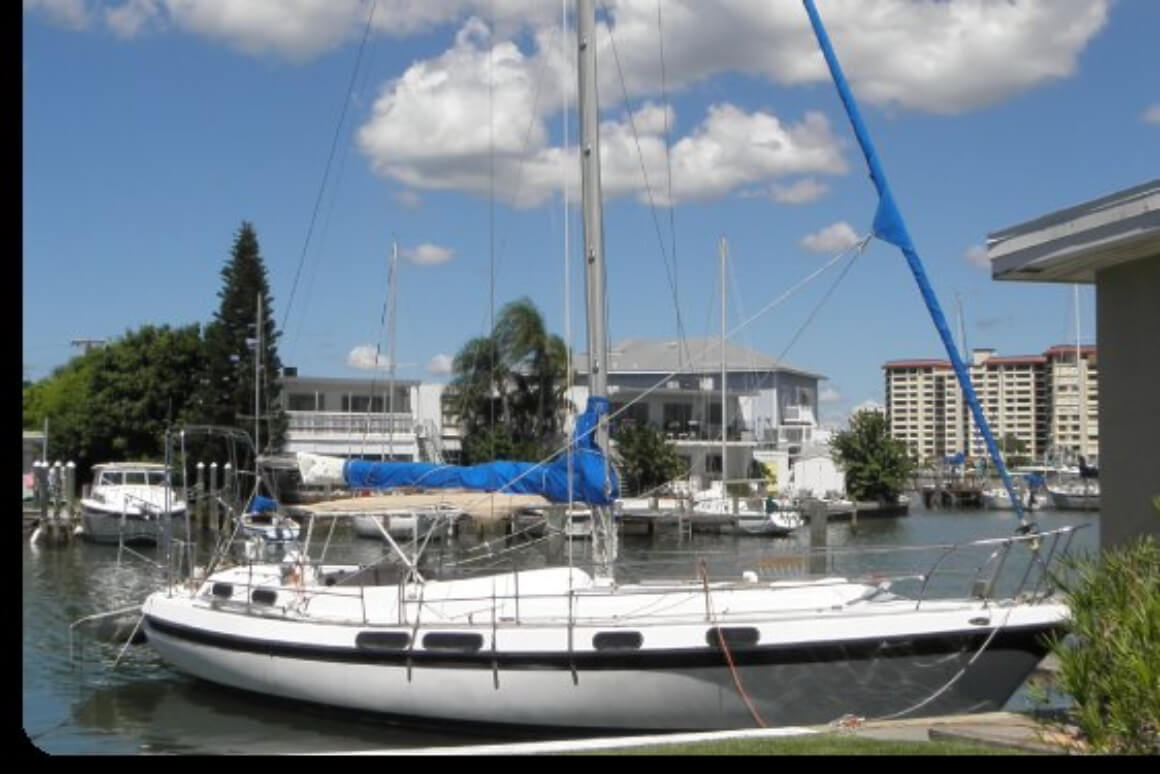 An epic party boat in Tampa doesn't need to cost an arm and a leg. This 41-foot Morgan sailboat is a great option for you and six pals to throw a party on. It's on the cheaper end of boat rentals in Tampa, because not all of us are rolling in cash. We think we should all be able to party on a sailboat regardless of our budget.
The sailboat has plenty of space for you to spread out and catch some rays. Most importantly, it's got all the ingredients for you to have a sweet party aboard. There's a stereo system and a fridge to keep your drinks cool. The deck is the spot to hang and snap some hot pics. It comes captained, and you bet your bottom dollar that they know the best spots in the area to see dolphins in the wild, watch the sunset and take a dip.
Be sure to bring your own drinks, snacks and the vibe. The rest will be taken care of for you.
Over-the-Top Luxurious Yacht Charter in Tampa – Huge 101-foot Yacht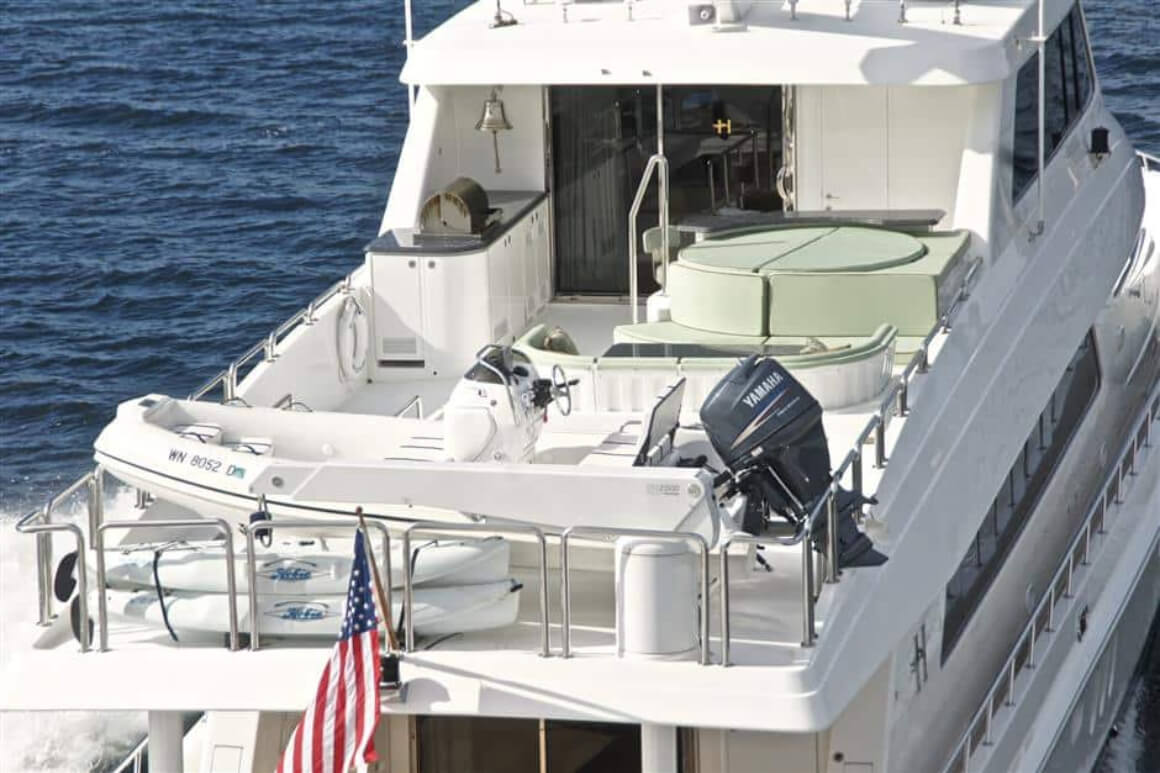 If you're in the market for a super fancy day on the water, you've found your ride here folks. This 101 foot Hargrave yacht is damn sexy. You don't need to be an expert on yachts to see that.
Allow us to run you through what you'll get with this bad boy.
The indoor living spaces of this yacht are as spacious as a luxury mansion. There's a full-sized kitchen, a dining hall with a cocktail bar, a lounge room, and multiple guest cabins for overnight stays. The master bedroom has a king-sized bed and is accessed by a private staircase from the main dining area. There are six bathrooms aboard too. What!
While inside is sleek as heck, the outdoor deck or "Sky Lounge" is the star of the show. I mean, you don't hire a yacht in Tampa to stay indoors… You've got sunshine to enjoy! And enjoy you shall, with your very own Jacuzzi, BBQ and dining lounge on the deck. There's even a small motorboat and kayaks in case you want another, smaller boat to zip around the Florida keys in. Whatever part of this yacht you're in, you'll see no corners were cut to give you the ultimate luxury experience.
It costs a pretty penny to hire, though it is bloody nice. If you can, do it!
Small Pack Problems? 😉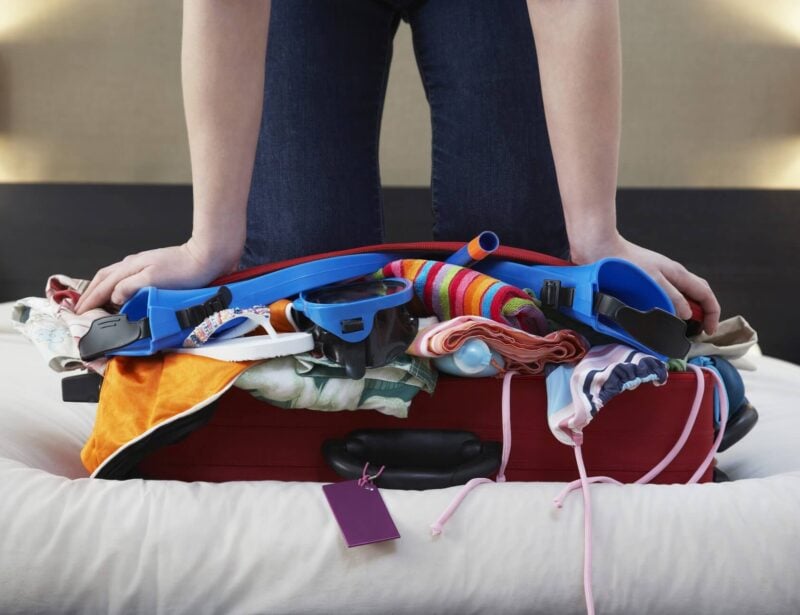 My missus travels with all her clothes in ziplock bags: don't be like my missus. UP YOUR PACKING GAME!
Packing cubes for the globetrotters and compression sacks for the real adventurers – these babies are a traveller's best kept secret. They organise yo' packing and minimise its volume too so you can pack MORE.
Or, y'know… you can stick to ziplock bags.
View Our Fave Cubes
Or Check Out the Sacks!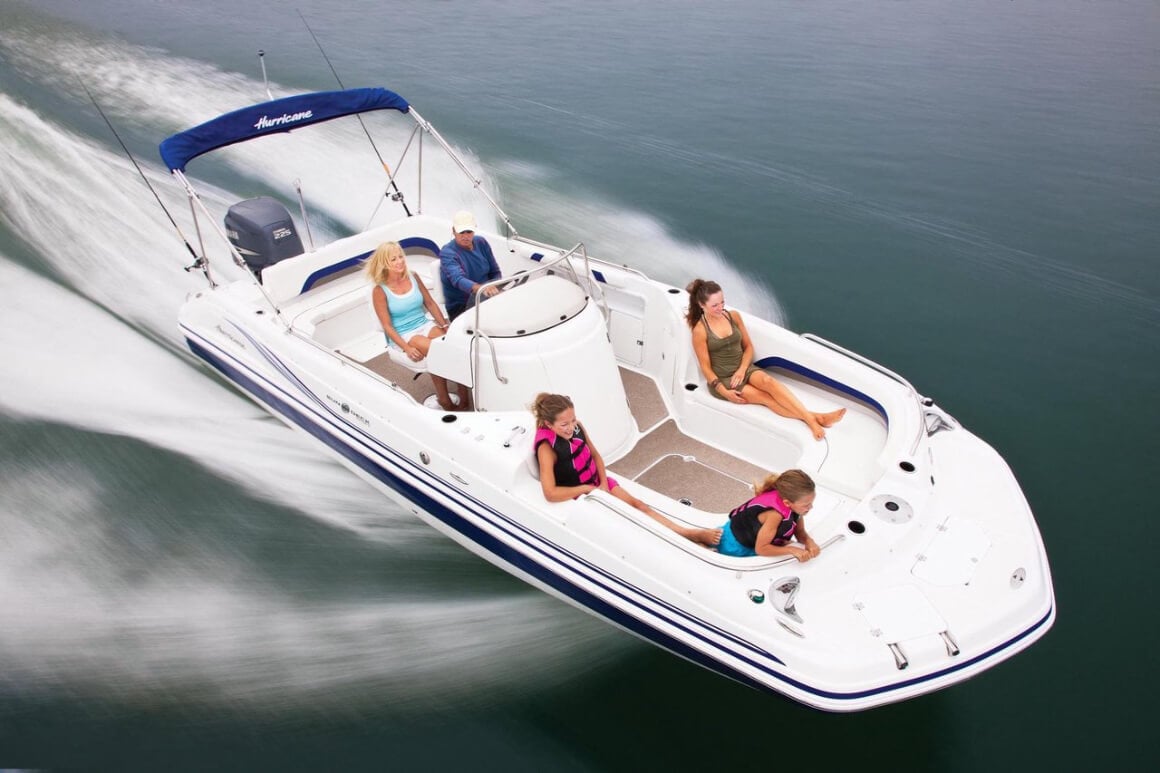 10 passengers
Budget-friendly
This speedy 24-foot Hurricane Deckboat will get you out exploring the waters around Tampa in no time. She won't break the bank either. You can have up to 10 passengers on board so the price gets even more affordable as you split the cost between you.
The rental comes bareboat, which means you'll be driving. With that comes the freedom to choose your itinerary around Tampa Bay. Make sure that whoever is driving has their Boating Safety Education Identification Card ready.
There's a whole lotta options too. She's the perfect vessel for zipping around the Islands, going swimming or snorkelling at a sandbar or docking outside a waterfront restaurant for lunch. There's a 200-225 Horsepower Yamaha 4 Stroke Engine, which means you've got a damn powerful engine that's appropriate for water sports like skiing, wakeboarding and tubing.
It's your holiday, you choose how you wanna do it!
Blast your music through the speakers onboard and relax up front while you cruise around. This may be the most affordable boat rental in Tampa, and she definitely brings the vibe.
10 Passengers
Huge catamaran
You and a group of up to 10 buddies can have the ultimate boating adventure on this massive 143-foot catamaran. It's not just big, it's nice too. There's a spacious living area that opens to the outdoor deck space. You'll be able to visit the must-see destinations around Tampa at your own pace and have plenty of space to relax while on the water.
It's available for week-long stays, so if you're keen to spend a week aboard a catamaran in paradise this is a great shout. The catamaran has three cabins for sleeping and three separate bathrooms. The living areas are also spacious, so you won't feel like you're on top of each other. From this yacht, you can enjoy delicious meals in great company with ocean views and catch up on your reading on the sun deck. Sounds like a pretty dreamy vacation to me.
There are add ons available to make your stay extra fabulous, like a dinghy or a skipper to help out with the sailing logistics.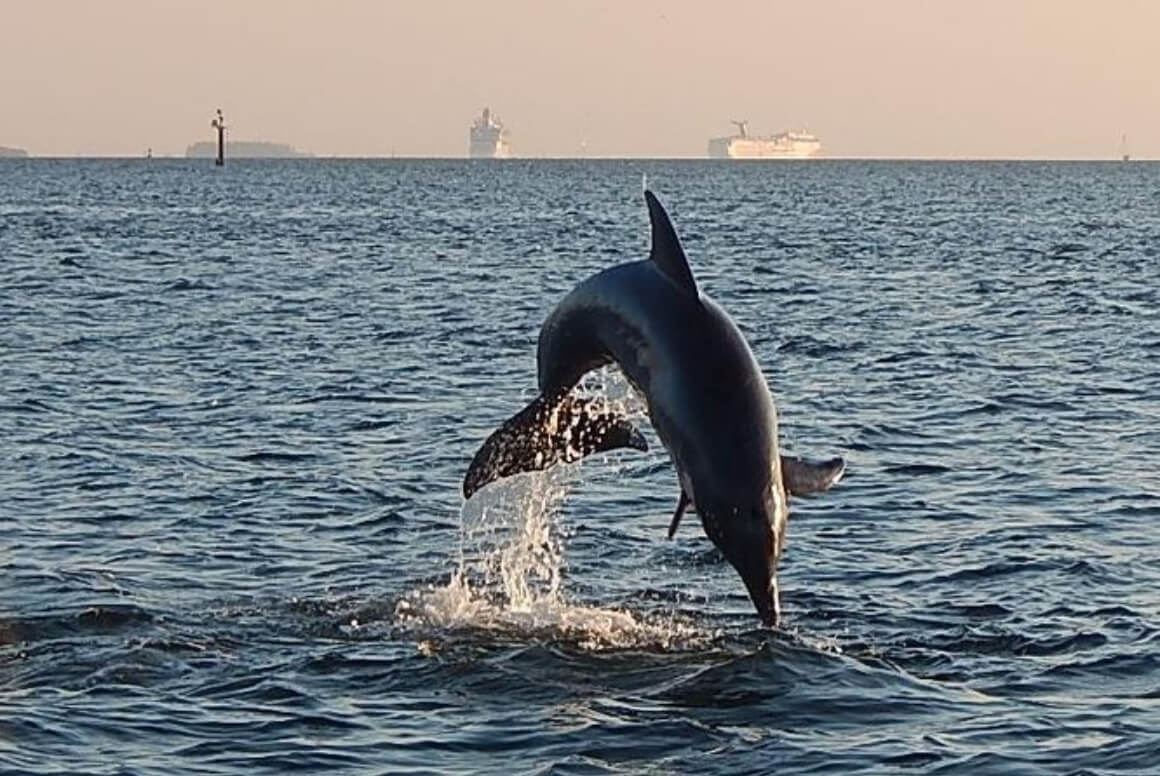 Up to 60 Passengers
See dolphins in their habitat
Tampa Bay is a diverse ecosystem with an abundance of wildlife who call it home. On this 90 minute cruise, you'll have the chance to see bottlenose dolphins, manatees, an abundance of fish and birds up close and personal in their natural habitat.
The captain and guide is an expert on all things dolphins, and will take you to a spot in the bay where pods of Atlantic bottlenose dolphins spend their days and raise their young. You'll have the chance to snap pictures of them from the boat, and learn how they live and thrive in Tampa Bay.
This tour is appropriate for dolphin lovers of all ages and is a top choice for those travelling with little ones. It runs twice a day, and you can choose between a morning or afternoon departure tour.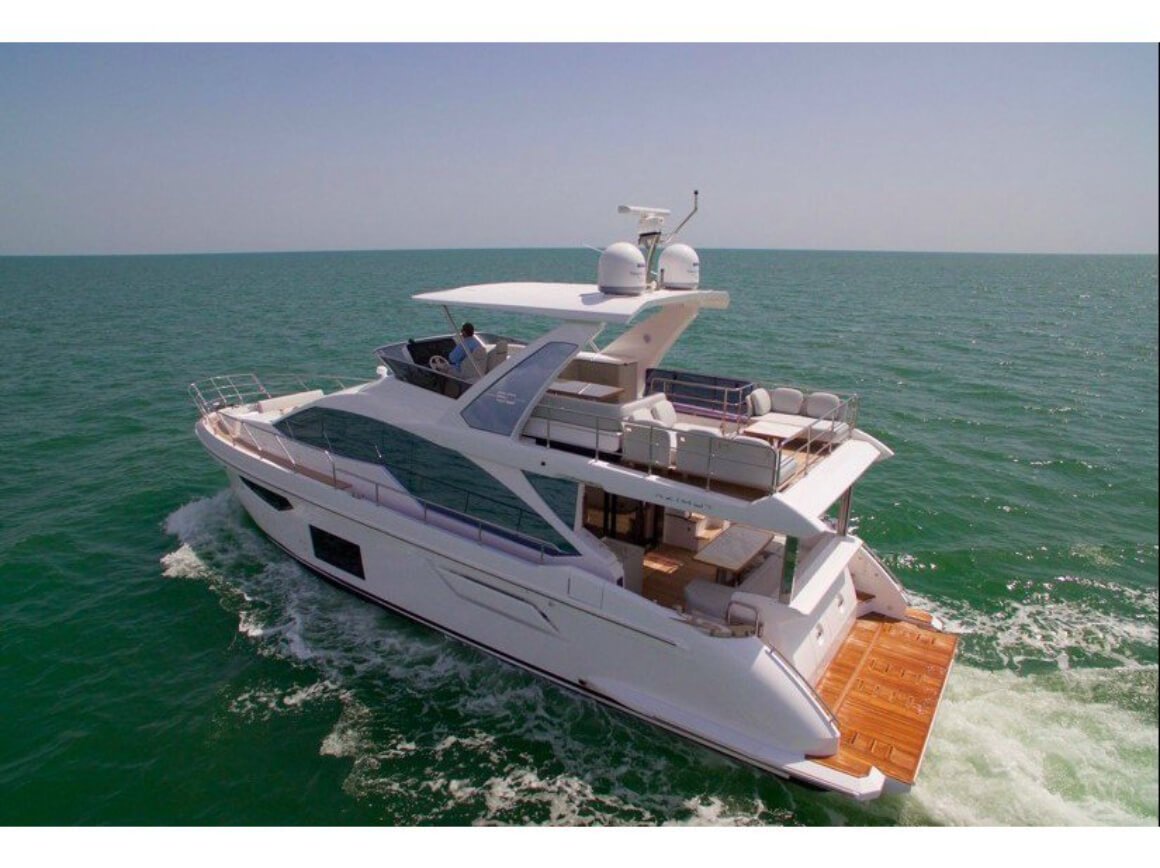 This sailboat is our top choice for a romantic boat rental in Tampa, and it's a gorgeous one at that.
While it's pretty big in size at 60-feet, it only has capacity for three passengers – a couple and your favourite third wheel. The boat is chartered out for week-long trips so it could be the perfect boat rental for a romantic couples getaway around the waters of Florida.
The luxury is spread over three levels. There's a sleek and comfy living space with wide-open windows (and excellent views, of course). There's even a flat-screen TV for the moments you feel called to enjoy the known comforts of land.
The lower level balcony is the ideal spot for wining and dining in the shade while the upper-level deck is just the spot to catch some rays and enjoy the Tampa sunshine.
If you're planning a romantic getaway in Tampa, this stunning sailboat is the one. Imagine the serenity; it could just be the two of you (and your captain) and the wide-open sea.
Is This the Best Daypack EVER???
Things to do on a Boat in Tampa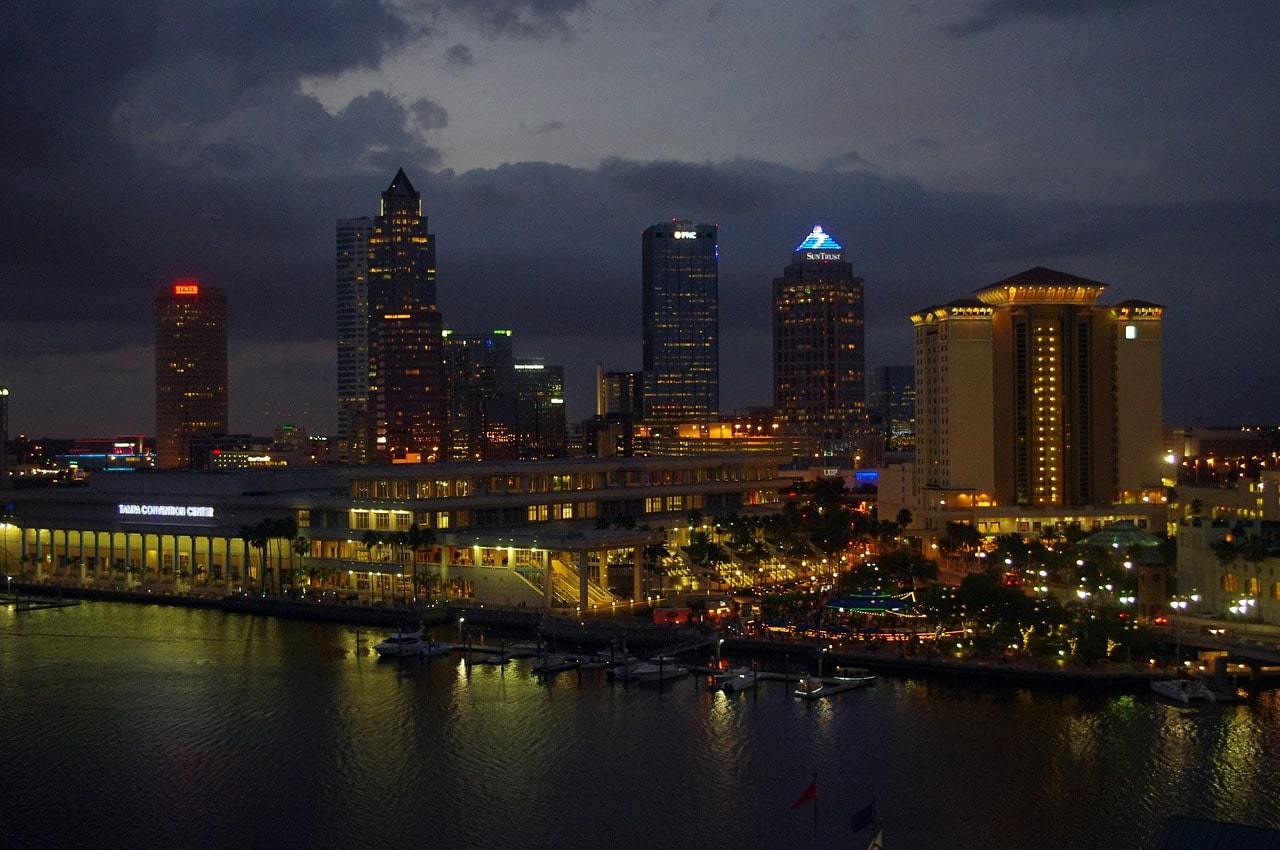 Enjoy the sunset! This is a must do. Whether you want to do it while swimming with your best mates or while enjoying a romantic moment with your lover, the sunsets in Tampa are well worth the watch.
Drinks on deck. Put your drinks on ice. There's nothing quite like a cold drink on a hot and steamy day in Tampa. You're on vacation darling, enjoy yourself (Responsibly of course).
Nude up at Passage Key. Known to some as "Naked Island" , this gem of a swimming spot is popular for naturists and is definitely the place to get your kit off. Afterall, what better way to enjoy a natural space than in your natural form. It's located just outside Tampa Bay, and is worth a stop.
Catch some rays. Enjoy the sun and work on your summer tan. We're all about getting some vitamin D, but remember the sun is strong in Tampa. Make sure you protect your skin with some reef-safe sunscreen and a hat.
Watersports in Riviera Bay. This is the best spot around Tampa for all kinds of watersports like skiing, wakeboarding and tubing.
Dolphin watching. Pods of Atlantic bottle-nose dolphins call Tampa Bay home. Get out on a dolphin watching boat and see them in their element.
Celebrity Home Watching. Another great thing to do in Tampa is to take out your binoculars and admire the locals in their natural habitat. No, we're not talking about dolphins and gaters, but celebrities. As you sail past celebrity homes on a boat tour, you might catch a glimpse of famous footballers, baseball stars, actors and actresses…or if all else fails, it runs past where dolphins like to hang out, too.
Go snorkelling. These parts are known for an abundance of tropical fish, sea life and colourful coral. Make the most of the tropical waters and explore below the surface.
Boat along the Hillsborough River. A trip up this river will show off more of Tampa's urban side. Once you get out of the bustling centre, you can enjoy a peaceful area with abundant wildlife.This is a popular spot for bird watchers, swimmers and snorkelers, though be mindful that alligators and snakes call this area home too!
Visit Egmont Key. This Tampa Bay island is a must visit for those who love swimming, snorkeling, bird watching, walking tracks and nature. Soo ah…. basically everyone. If you can't get there in your own rental boat, there are public ferries that run from Fort De Soto Park to Egmont Key.
Final thoughts
There you have it folks, our top picks for renting a boat in Tampa.
Hopefully, you've found a vessel on this list that floats your boat. Whether you're planning a family trip and want to spend a fun day on the water, or you're keen on a romantic cruise at sunset with your love, you're sure to find the adventure you desire on one of the best boat rentals in Tampa.
If you're keen to hire a boat on your travels, be sure to check what's available on Sailo in other locations! Not only are there boat rentals across Florida, but they are all over the world, from Australia to the French Riviera. Hiring or chartering a boat means you can have the best part of the adventures without owning your own boat.
Happy sailing my friends!
---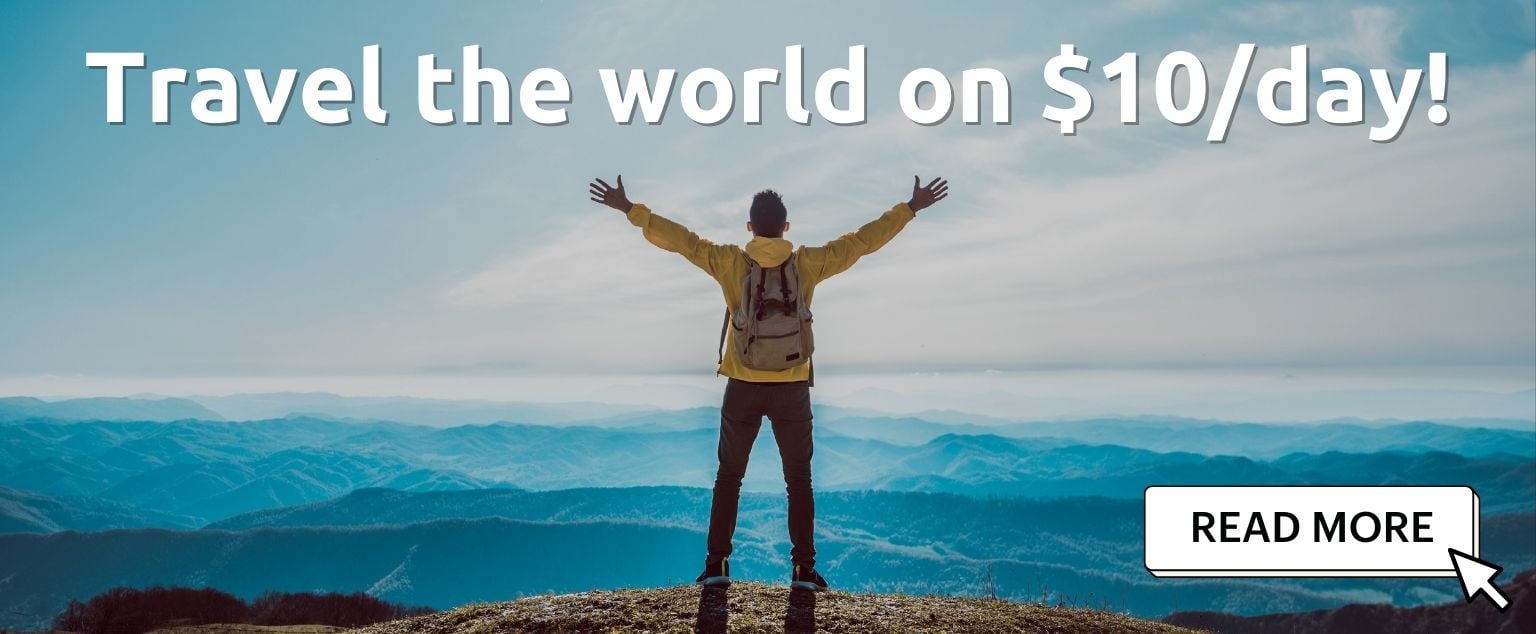 And for transparency's sake, please know that some of the links in our content are affiliate links. That means that if you book your accommodation, buy your gear, or sort your insurance through our link, we earn a small commission (at no extra cost to you). That said, we only link to the gear we trust and never recommend services we don't believe are up to scratch. Again, thank you!