Sri Lanka trails India and Bali as a top yoga retreat destination, but it remains relatively undiscovered in the wellness world. This gives us, off-beaten path travellers, a unique opportunity to discover the remarkably unspoiled country of Sri Lanka.
From breathtaking mountain vistas to stunning ocean sunsets, everything about Sri Lanka promises to leave you fully relaxed, enriched and recharged. Don't tell anyone but the forests in central Sri Lanka are home to the world's best, and least crowded, yoga retreats.
Why you should consider a yoga retreat in Sri Lanka in 2020, or at all
If you haven't added Sri Lanka onto your bucket list, you're missing out. The fact that Sri Lanka is the next big travel destination (and your ideal yoga spot) is the worst-kept secret in travel, probably because of the multitude of reasons that make it worth the trip.
From its tropical climate to tasty cuisine, abundant wildlife to sandy beaches, you are in for a treat. More importantly, Buddhism is at the core of Sri Lanka and has played a crucial role in the country's culture for centuries. This makes Sri Lanka an ideal environment to go on a yoga retreat. The serenity that you will experience here will help you delve more deeply into your spiritual journey.
If you don't consider yourself a yogi or this whole spiritual thing isn't for you, I urge you to try one anyway! You will get to unlock tight hips and experience a whole new world, explore something new that's proven to turn you into a better person, increase your self-awareness, improve your stress management skills and meet new awesome friends along the way.
For more detailed information on why Sri Lanka deserves that spot on your bucket list, jump to my "Five reasons why you should pick Sri Lanka for your yoga retreat" section. Otherwise, read on and uncover the top ten yoga retreats in Sri Lanka in 2020!
Top 10 Yoga Retreats in Sri Lanka
Booking a yoga retreat in Sri Lanka is a very good Yogidea. To find the best yoga retreats for you, I've worked closely with two global yoga aggregators. Factors I've taken into account are access to nature, food served, the beauty of the yoga shala, accommodations' comfort and price point. All you have to do now is sit back and read on
Kicking off our list with…
1. The Best Yoga Retreat for Mountain Seekers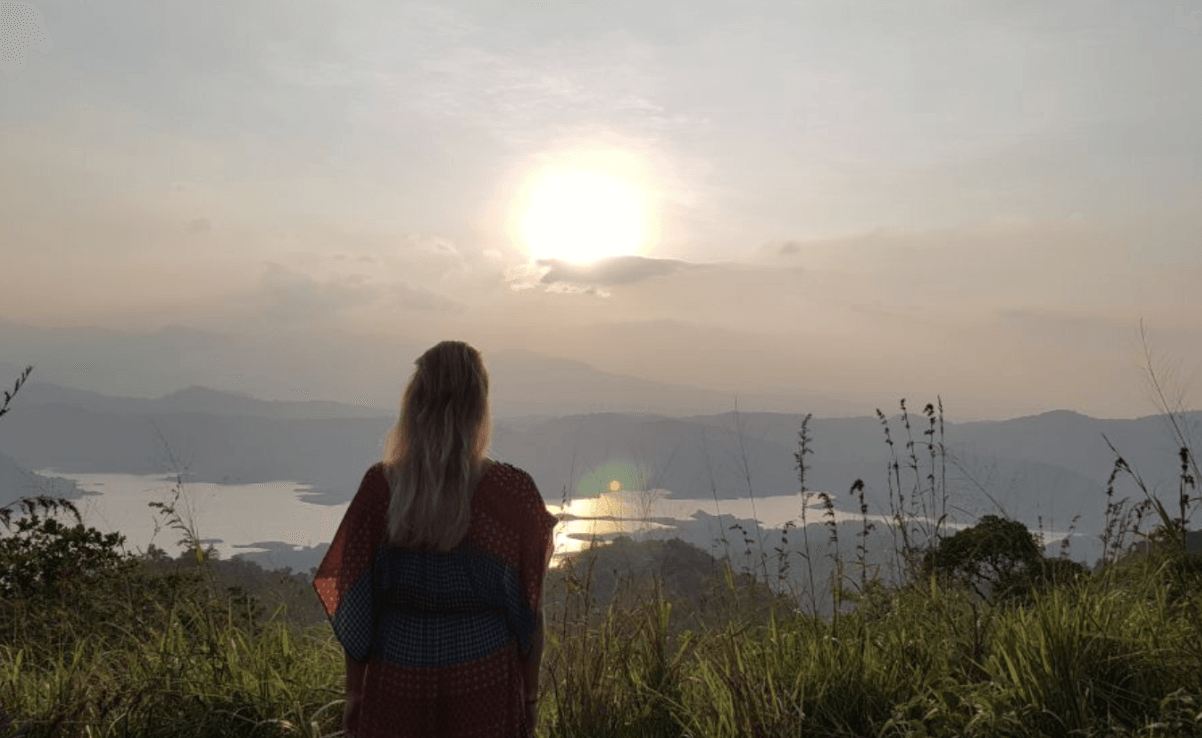 Price: From USD$198
Location: Knuckles, Central Province, Sri Lanka
Surrounded by beautiful green mountains, waterfalls and the Victoria Dam Lake, this yoga retreat centre is ideal to create the physical, mental and emotional space to treat yourself to the fullest. Set in the middle of a dense forest, you can enjoy daily yoga and meditation classes, the exceptional Ayurvedic massage treatments and the herbal steam bath on offer. In the evenings, go on a deep journey within with some Yoga Nidra sessions.
In line with feeding both mind and body, don't forget to try locally-grown and delicious Sri Lankan vegetarian food. Explore the area in your spare time with activities from trekking in the surrounding mountains, swimming in waterfalls, cooking classes to visiting Kandy, the second-largest city of Sri Lanka.
Walk away from this retreat with a holistic well-being experience that will leave you light and recharged to face the ongoing hustle and bustle of the modern world.
2. The Best Yoga Retreat for Nature Freaks
Price: From USD$525
Location: Plantation Villa, Thudugala Road, Sri Lanka
Get ready to say goodbye to all the stresses of life at this next yoga and wellness retreat. Set in a laidback rural village, the focus of this retreat is to detox and recharge, so expect to slow down, take it easy, and rejuvenate.
If that wasn't alluring enough, maybe the highly-rated hotel facilities, service, social service concept and the outstanding guest reviews will convince you. Such stellar services and reviews have earned this retreat multiple international awards, including Best Spa Hotel, Sri Lanka 2015 & 2016 by World Luxury Hotel Awards and Best Wellness Retreat in Sri Lanka.
What's more, going to this centre will not only make you feel good whilst doing good, as all the Plantation Villa funds go to Metta Trust charity that supports community development, wildlife conservation and forest preservation. Breath easy knowing that your money is not just helping you, but helping the local community as well.
3. The Best Yoga Retreat to Experience Ayurveda Medicine
Price: From USD$472
Location: Thudugala Road, Sri Lanka
Plantation Villa, a Wellness Nature Retreat, specializes in Ayurveda and Yoga. Set in a rural village and surrounded by abundant nature, you'll find Ayurvedic doctors and senior therapists with over 15 years of experience who can advise on a treatment plan that's right for you.
It is scientifically proven that nature helps us cultivate greater openness and connection and helps slow down our nervous system and this retreat supports the philosophy that nature is the best healer. Reconnect with nature during your time here and feel its beneficial impact on your mind and body.
The icing on the cake? All the retreat funds are given to Metta Trust charity to develop the local community as well as conserve the surrounding wildlife and forest. Your money goes to maintaining local temples, village schools and village community activities.
4. The Best Yoga Retreat for Beginners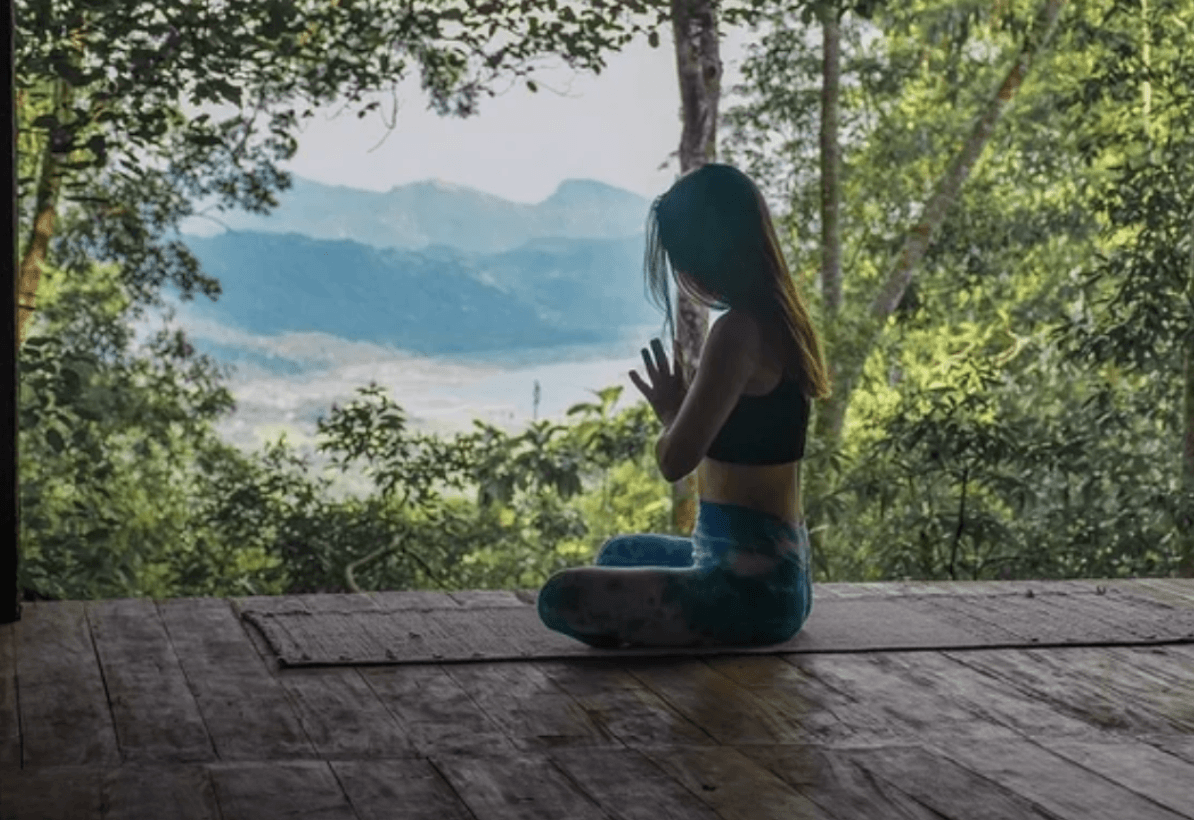 Price: From USD$185
Location: Polwaththa, 69/1 Wepathana 20814 Gomagoda, Sri Lanka
These 15 eco-lodges are located right in the midst of the jungle, only 19 kilometres from Kandy. Amongst sweeping jungle views, find the perfect balance between solitude and nature.
Participate in a multitude of different yoga classes, as well as other exciting activities during your free time – from visiting villages, rice-fields, tea-plantations, waterfalls, rivers to the famous Knuckles mountains. Day tours include Kandy City, Dambulla, Sigiriya and Wasgamuwa.
Promoting the 3Rs – reduce, reuse and recycle – the local community is at the heart of the resort's operation. All purchases are made from within 5 kilometres of the retreat and guests are encouraged to plant a tree to participate in responsible tourism.
5. The Best Yoga Retreat for a Local Experience
Price: From USD$185
Location: Kandy, Central Province, Sri Lanka
Set in Kandy's newest off-the-beaten-path yoga destination, this hidden yoga centre will not only benefit you but the local environment too. Within this retreat, your time will be stretched (pun intended) not only to Vinyasa, Hatha and Yin yoga but also to planting trees to support the Forest Healing Project. Other activities include local home visits, treks in the monumental green mountains, waterfall swims and local cooking classes.
Practice your Vinyasa Yoga face to face with local animals, soothe your soul with the majestic sceneries all around you and feel fulfilled knowing that you're supporting a locally-owned, family-run eco-lodge. Plus, if you connect with locals and help them practice their English, and in return learn priceless information about the local culture and about some local ideologies on basic Buddhist principles.
6. The Best Active Yoga Retreat for Vegan-Yogi-Surfers (yep that's a thing)
Price: From USD$1,105
Location: Hikkaduwa, Southern Province, Sri Lanka
Picture this: waking your spirit and mind in a yoga practice right before a picturesque sunrise. Once the practice is over, you feel relaxed, open and centred. Picture walking down to the restaurant and gorging yourself with healthy and delicious local vegan food. The rest of the day is filled with either massages or facials in a luxurious on-site spa treatment or if you're feeling a bit more adventurous, surfing finely-groomed swells.
Make this dream a reality and book into this "6-Day Vegan Surf and Yoga Eco-Retreat". Not only will you boost your energy and metabolism, but you will also take home new healthy habits to enhance different areas of your life.
Aside from yoga, hop on your surfboard and ride some of Sri Lanka's best waves, with the support of professional local instructors. Once you're done, just unwind on those endless beaches or go for lonely wanderings. We're sure you deserve it.
Small Pack Problems? 😉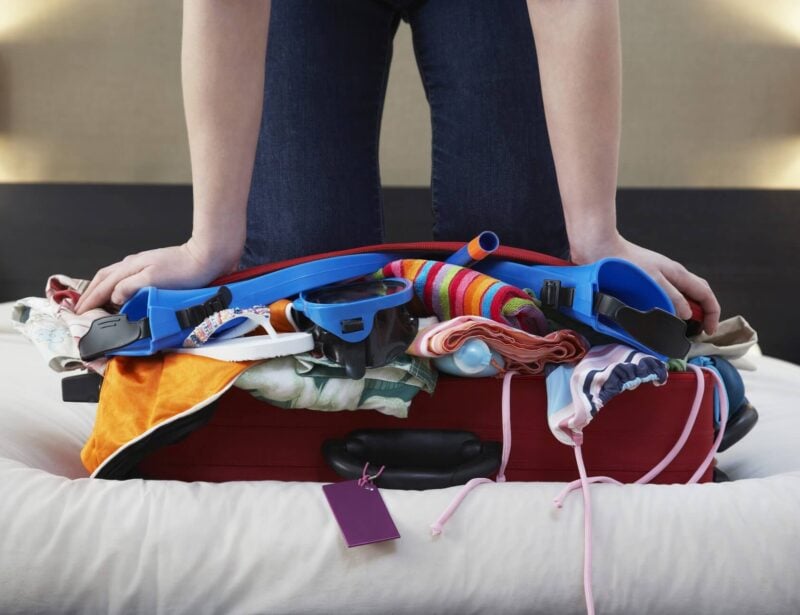 My missus travels with all her clothes in ziplock bags: don't be like my missus. UP YOUR PACKING GAME!
Packing cubes for the globetrotters and compression sacks for the real adventurers – these babies are a traveller's best kept secret. They organise yo' packing and minimise its volume too so you can pack MORE.
Or, y'know… you can stick to ziplock bags.
View Our Fave Cubes
Or Check Out the Sacks!
7. The Best Active Yoga Retreat in Paradise-like Holiday
Price: From USD$220
Location: Hiriketiya Beach, Dikwella, Matara, Southern Province, Sri Lanka
How could you say no to staying on a white sand beach with tall flowing coconut trees nestled around turquoise waters, enjoying the fresh breeze and gentle waves? How could you say no to Salty Pelican, a little piece of heaven surrounded by two beautiful beaches that are merely separated by a 400m walk?
That's right, you can't. And I don't blame you for it.
Start the day with a grounding yoga session in the jungle Shala and feel balanced throughout the day ahead. Then, spend the day hanging in the cosy open living space that includes a large chill-out pool area, a guest cafe area and a cocktail bar.
If you're more adventurous and want to explore the area during your free time, head to the local National Parks or hit the waves with professional surf instructors. If you want to get away, hop on tuk-tuks and go for an adventure to the surrounding areas consisting of spiritual temples, stunning coastal beaches and more.
8. The Best Yoga Retreat to Treat Yo'Self
Price: From USD$1,048
Location: Earthlinks SriLanka, Dodandugoda – Walamulla Rd, Hikkaduwa, Sri Lanka
Set in the calm of Hikkaduwa lagoon, five minutes away from the ocean, this spiritual and wellness retreat is ideal for those who need to centre themselves and take a break from their busy lives.
Indulge yourself with a whole week of self-care and yoga to rejuvenate and fully recharge. Ranked amongst the ten most beautiful retreat places in the world, get ready for a week of bliss where you will nourish your body, mind and spirit. Choose between the beach and the on-site pool when you want to take a bath. Explore different parts of yourself and the country, through daily workshops and exploring the surroundings on your time off.
The food is vegan, which is aligned with the self-care and self-love priorities of this retreat. Whatever it is you are looking for, you will be given the space to find it in this special week-long retreat.
9. The Best Yoga Retreat for Solo Travelers
Solo travelling is fun. You get to meet new people and experience new things, but most importantly, you have the space to take your self-care to a whole new level. I've been on the road as a solo traveller for nine months thus far and regularly take time for myself to meditate, practice yoga and cook healthy vegan food.
On the other hand, when I am travelling with a friend, I tend to replace my meditation and yoga sesh' with a day drinking sesh', eat junk food out and smoke ciggies. It may be fun, but not sustainable and I wouldn't particularly call this self-care.
In this solo traveller-focused holiday, enjoy yoga classes twice a day in a shala overlooking the stunning bay of Weligama. Every night, the center organizes a social dinner in the best restaurants in the area for participants to meet other solo travellers. Sightseeing is also an option – there's a myriad of activities organized like tours, trips in the area and more to choose from.
10. The Best Yoga Retreat to Cleanse (in and out…)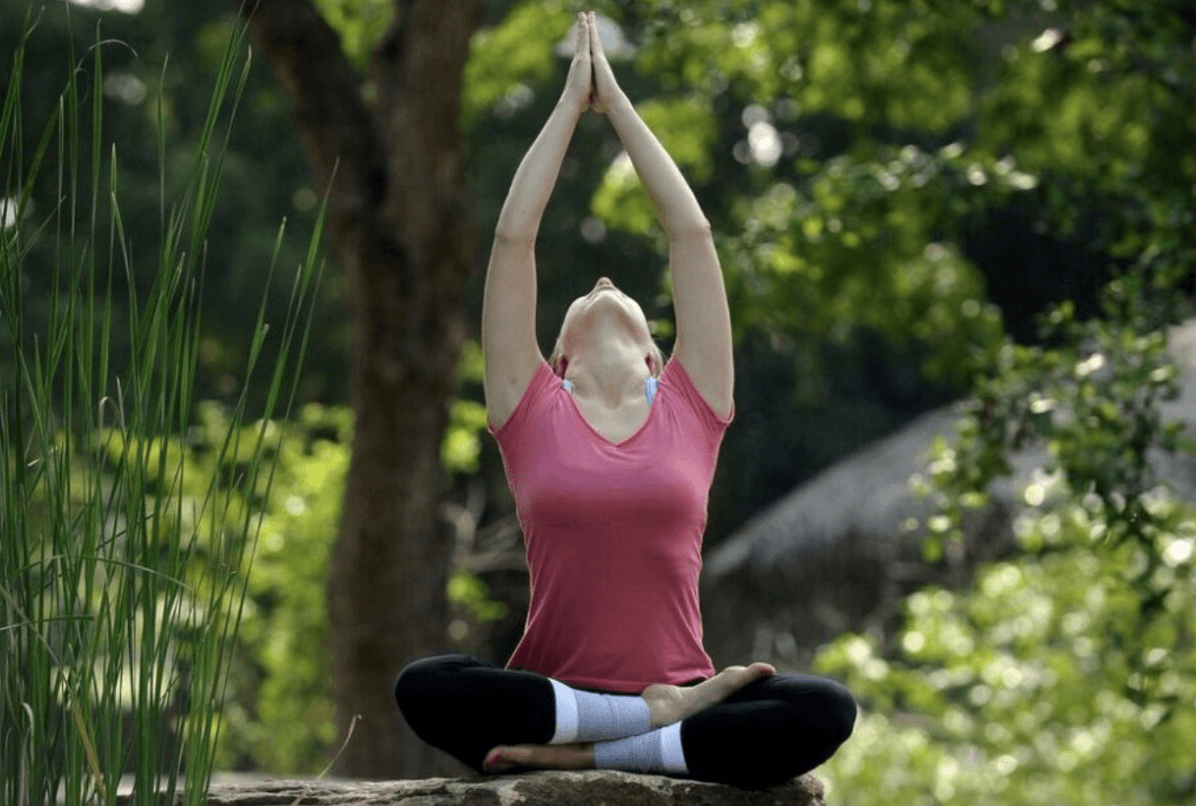 Price: From USD$1,650
Location: Tissamaharama, Southern Province, Sri Lanka
Located near the gorgeous small town of Ella in the Uva Province, this rejuvenating yoga retreat will make you feel pampered and recharged. From full-body massage with medicated oil and Ayurvedic massage to yoga and meditation techniques taught by experienced teachers, sit back and let the on-site team pamper you like never before.
Tired of being pampered, if that's even possible? Then be sure to take in the spirituality that surrounds you and the picturesque village of Ella and pay a visit to Kataragama, also known as "Pada Yatra" pilgrimage. If you're looking for something more adventurous, get on a jeep safari tour of Yala National Park, or Bird-watch on a boat tour, or enjoy the sunset at Tissa Lake and Kirinda Beach.
Is This the Best Backpack EVER???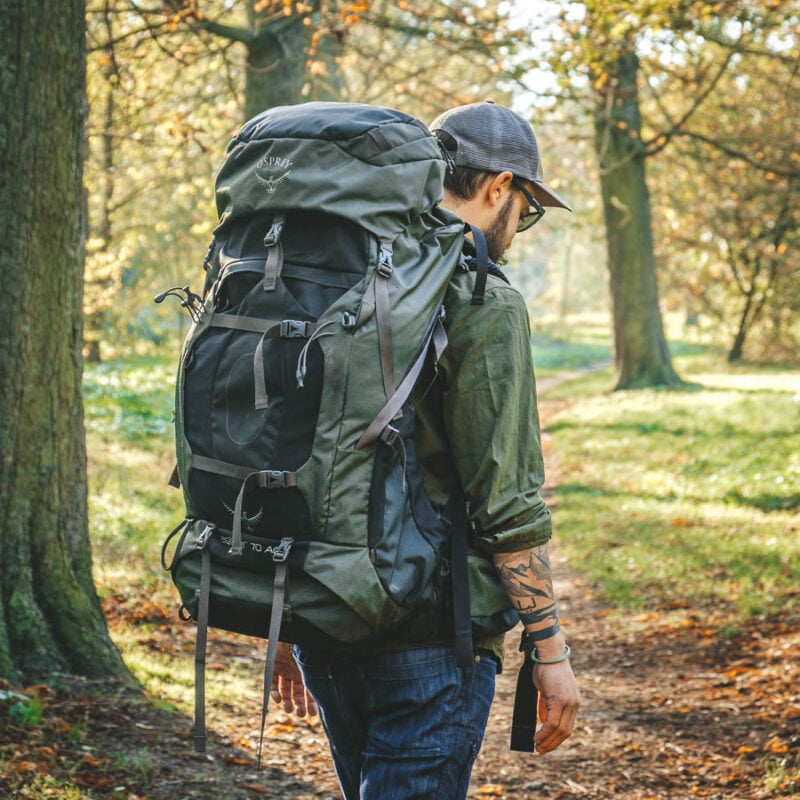 5 reasons why you should pick Sri Lanka for your yoga retreat
Still not fully convinced Sri Lanka is the right place for your next retreat? Here are five other reasons to the contrary:
1. Sri Lanka is about to become super touristy
Since the end of the civil war in 2009, tourism within Sri Lanka has exploded. With more people visiting and discovering everything that Sri Lanka has to offer, it has put the country well on its way to topping must-travel destinations lists this coming year, and for good reason.
Sri Lanka's status as the next hot travel destination only gives you more reason to beat other tourists to it and enjoy it unencumbered by crowds. Get there first and experience a pure, untouched wilderness before it changes, and we guarantee you won't regret it.
2. Sri Lanka has some of the best waves to surf
Sri Lanka is a famous surfing destination that boasts amazing and exhilarating surf opportunities catering to all experience levels. The ocean is also warm for the majority of the year so you don't even need to bring or rent a wetsuit.
As yoga and surf share similar philosophies, what better way to spend some of your downtimes at the retreat riding some of the most comfortable and uncrowded waves in South East Asia?
3. Sri Lanka is home to the ancient art of Ayurveda
Yoga and Ayurveda have shared similar philosophies and practices for centuries. Sri Lanka is a top destination for traditional Ayurvedic rituals and knowledgeable Ayurvedic doctors. The medicine is based on the indigenous heritage preserved over the last 3000 years and has been a way of life in Sri Lanka up to the present day and help people tap into their self-healing superpowers.
From centres to clinics, you will be spoiled with choices when it comes to Ayurvedic medicine in Sri Lanka. Treat yourself and indulge in nurturing Ayurvedic body massages, facial treatments, herbal baths, or even nasal treatments.
4. Travelling in Sri Lanka is easy
Bandaranaike International Airport is the main airport serving Sri Lanka and gets direct flights from all around the world. It's located a short 40 minutes drive away from Colombo, the capital city, making it very accessible. Because Sri Lanka is less touristy than other neighbouring countries, the flights are often more affordable, too.
Local transportation within the country is also cheap and safe – Sri Lanka generally being a safe country to visit. Whether you want to immerse yourself a bit more and ride the national tuk-tuk, enjoy the comfort of a cab or enjoy the amazing scenery via the train, there are options to suit any traveller. Transportation options in Sri Lanka make exploring different parts of the country before, during or after your yoga retreat easy and enjoyable.
5. Sri Lanka boasts amazing wildlife
The biodiversity in Sri Lanka is one of a kind, making it one of the top biodiversity hotspots in the world. Head to one of the many national parks in your free time and you'll more likely spot elephants, monkeys, wild boar, water buffalo, peacocks and more. (Did you know the country is home to over 5,800 elephants and has the biggest concentration of leopards in the world? Yeah, me neither.)
There's nothing more soothing than witnessing wildlife, and it will give you an appreciation for their beauty, adaptability and relation to nature.
DON'T DIE OUT THERE! …Please 🙂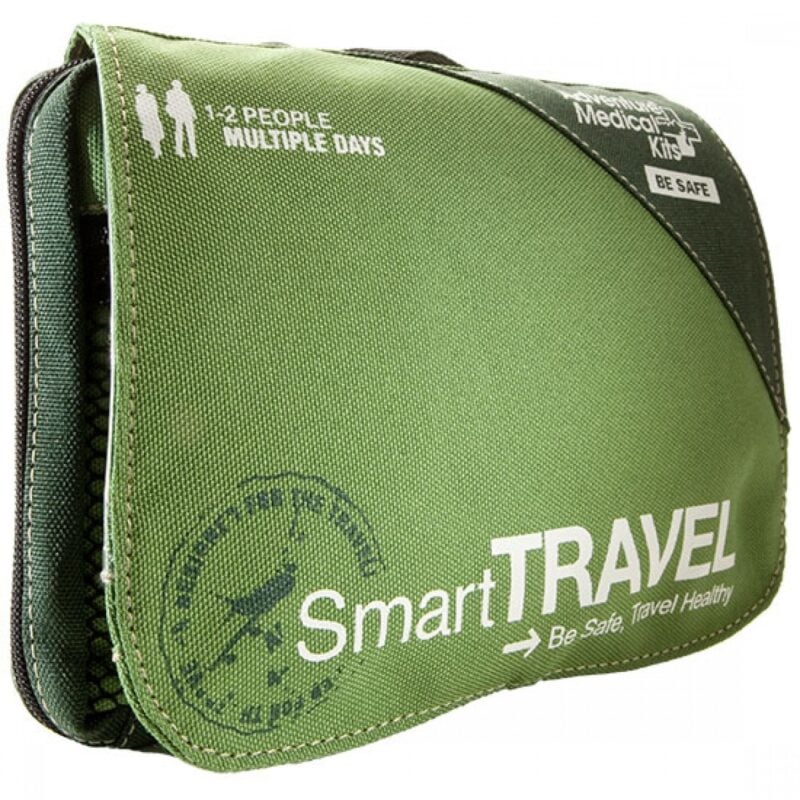 Things go wrong on the road ALL THE TIME. Be prepared for what life throws at you.
Buy an AMK Travel Medical Kit before you head out on your next adventure – don't be daft!
Buy on REI
How to choose the right yoga retreat for you?
Now that I've overwhelmed you with different awesome yoga retreat options, I'll help you find the best yoga retreat for you.We all have our own reasons for attending a yoga retreat, whether it is to grow as a person, work out, unwind or just treat ourselves. With that in mind, there are different aspects that can help you pick the best yoga retreat for your particular needs.
Location
Location is super important when it comes to picking the right yoga retreat for you. Are you a beach or a jungle person? Do you want to be close to a city or be completely isolated from society? Do you want your shala to overlook the jungle, mountains or would you rather practise yoga in an enclosed room? Do you like hot, humid or cool, dry weather?
If you don't like the location, it could ruin your yoga retreat. On the other hand, if you do feel at peace and really connect with the location, your experience could be out-of-this-world. So make sure to take location into consideration when you're weighing your options.
Yoga Style
You want to make sure that you are aligned with the style of yoga that will be taught in your yoga retreat. There's nothing worse than attending a yoga class that you don't enjoy. Actually, having to attend said classes across a whole retreat that you've already paid for, feeling frustrated the whole retreat when you're supposed to feel relaxed. That's the worst.
There are plenty of different yoga types from Hatha, Vinyasa, Iyengar, Ashtanga to Yin and they offer very different practices, at different experience levels. If you're new to yoga, familiarize yourself with the different types and levels of yoga and see which one would be the most suitable for you.
Price tag
Whilst cheaper options can be tempting, it might not always be a good indicator for a relaxing yoga experience. For a yoga retreat, cheap can be risky as this often means lesser quality. Don't get me wrong – this does not mean that you have to empty your entire wallet to get quality. It just means that it shouldn't be your driving factor when selecting a yoga retreat. You want to get a good return on your investment.
The level of luxury and comfort is up to you and your budget. If, for example, you know you will spend the majority of your time outdoors and don't mind sharing your room with other people, your booking price could significantly decrease. On the other hand, if you want to have your own space and privacy, this will require you to fork out a bit more for that comfort.
Also, remember that if it's cheaper, there may be components that are not included in your booking price and that you will need to pay for on-site (massages, classes, food, tours etc). Which leads me to my next point…
Perks, perks, perks
Some yoga retreats offer a lot of perks. Make sure that you check what's included and what's not,  as well as what's offered and what's not. This can make a real difference to your yoga retreat experience.
For example, there are some combination retreats out there that can satisfy a range of passions from surfing, climbing, hiking to cooking. Other yoga retreats may include additional activities or tours so you can make the most out of your free time alongside your yoga practice.
Also, it might be worth checking whether your booking includes spa treatments, or even better, three daily meals.
Duration
Yoga retreats go from a 2-night weekend to up to two weeks or more to cater to everyone. Not everyone can afford to take a month off and spend it in the jungle in yoga pants drinking fruit smoothies… Unless you become a digital nomad.
Do you need a weekend booster to reboot or do you want to deepen your practice, learn from teachers and create new long-lasting habits? Are you choosing a faraway destination or are you just crossing a state? Whatever you decide to do, make sure that you take into account jetlag, length of travel and time to adjust to your new environment.
Don't forget insurance
Sort some good travel insurance before you travel and enjoy your yoga retreat with complete peace of mind! World Nomads is our favourite travel insurance provider.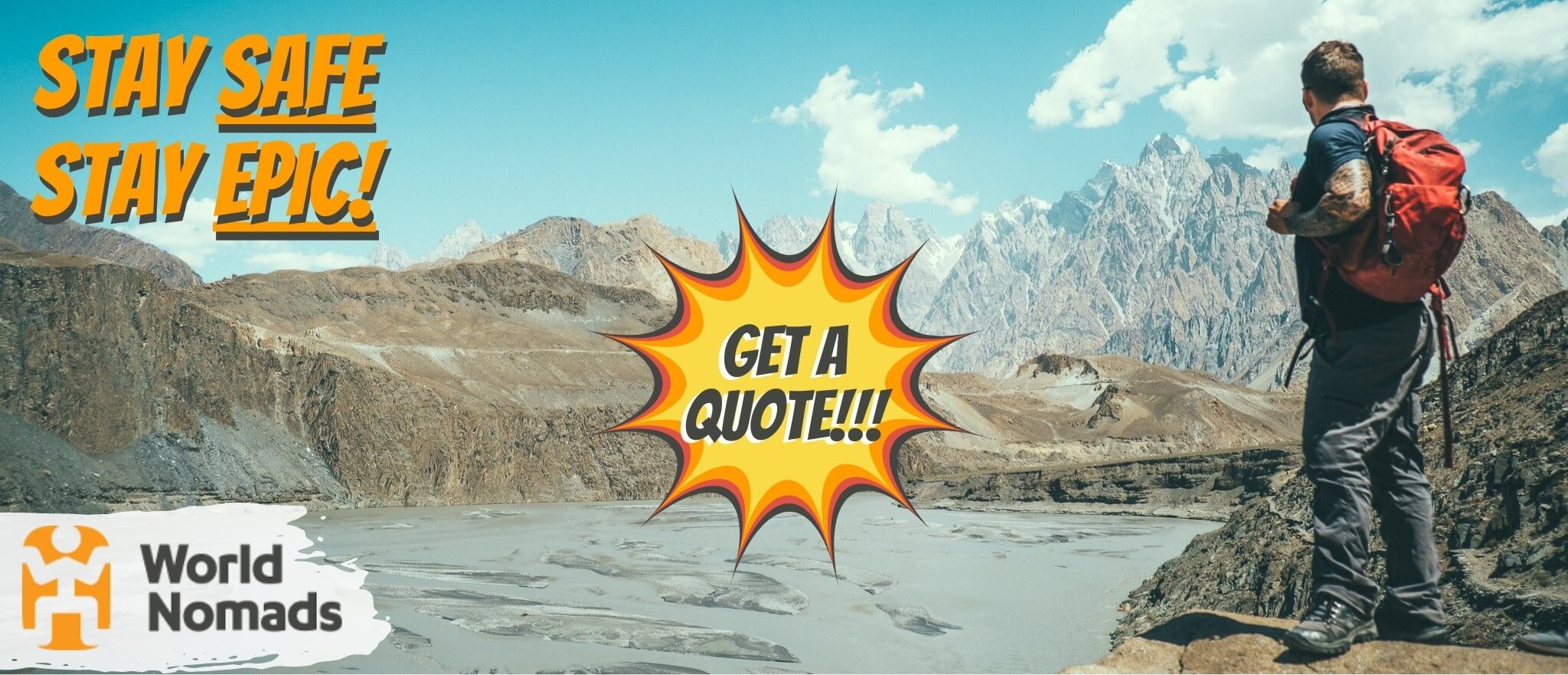 World Nomads' mission is to support and encourage travellers to explore their boundaries. They offer simple & flexible travel insurance, and safety advice to help you travel confidently.
They've been doing it since 2002 – protecting, connecting, and inspiring independent travellers just like you.
Get a quote below or read our in-depth review!
Final thoughts
Sri Lanka is a gem when it comes to culture and scenery. The moment you'll get there, you will feel its spiritual feels and connect with untouched regions and rich culture. From golden beaches, mighty elephants, majestic whales, splendid leopards, tasty tea to amiable locals, you're in for a treat.
Being away from the main popular tourist hubs also means that you will be in a peaceful and serene setting where you will be able to unwind from the grind, slow down and reconnect with yourself. Participating in a yoga retreat in Sri Lanka has the potential to change your perspective on life and have a deep, meaningful and lasting positive impact on you.
What are you waiting for? Are you ready to get inspired and healed by beautiful and nurturing Sri Lanka? Pick the best yoga retreat for you, pack your bags and hop on the next flight to your dream destination!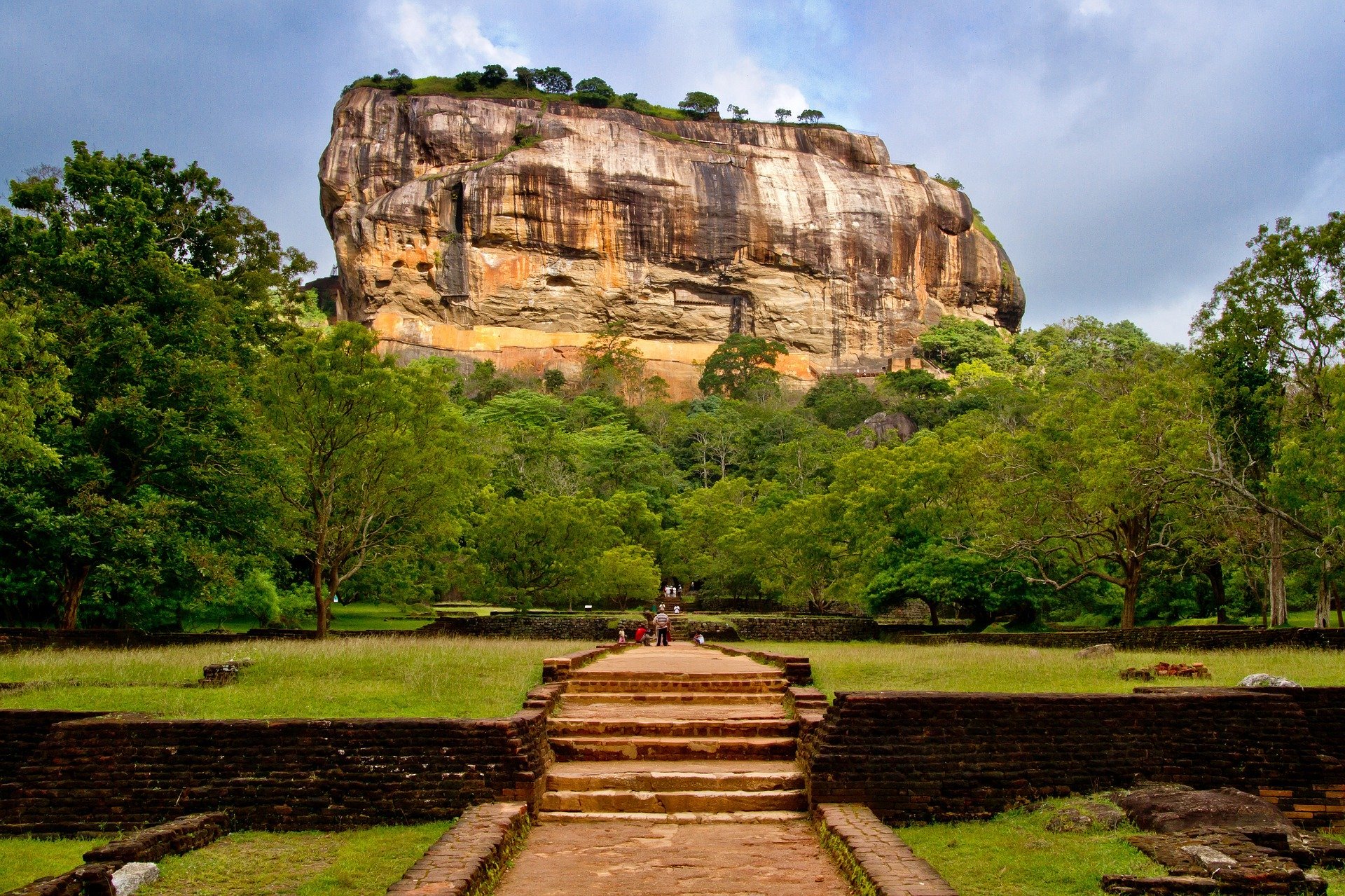 ---
Bye for now, but not forever!
If you want MORE top-tier Broke Backpacker content like this, then sign up for our weekly newsletter below to get the latest and greatest!
And for transparency's sake, please know that some of the links in our content are affiliate links. That means that if you book your accommodation, buy your gear, or sort your insurance through our link, we earn a small commission (at no extra cost to you). That said, we only link to the gear we trust and never recommend services we don't believe are up to scratch. Again, thank you!