So you're planning an itinerary for Sri Lanka? That almost feels self-defeating. Both a part of South Asia and an island paradise, time has a certain way of taking its own flow here—locals lovingly refer to it as 'Sri Lanka Time'.
But perhaps you're visiting Sri Lanka for a quick-blast holiday? Or maybe you just want to explore it fully before you kick off to the next grand destination? Either way, it's good to know exactly where to go in Sri Lanka before you arrive.
Though not as big or as difficult to travel as its bigger brothers further up the subcontinent, you're still looking at slow transit times and unpredictable occurrences of deeply-structured chaos. That's why it's important to be clued in on the ins-and-outs of executing a Sri Lanka itinerary seamlessly.
And that's exactly why I present to thee a seamless itinerary for Sri Lanka… Two in fact!
Using these travel routes for Sri Lanka (as marked by the varying monsoon seasons), you're going to see a lot of the country! All the best parts in fact, plus some sneaky bonus stops you're probably not going to find out about anywhere else. I'll be covering the coolest destinations in Sri Lanka, what to do there, and, of course, the best and brightest places to stay.
In one seamless guide.
Sri Lanka is an all-year-round destination… in that it's always raining and always sunny simultaneously somewhere on the island. The pesky alternating monsoon seasons make planning a trip to Sri Lanka a wee bit more complicated. In that sense, Sri Lanka is also a year-round monsoon destination!
Northeast "Maha" Monsoon (December to February): Over the Christmas holiday period, the north and east take a refreshing shower, Arugam Bay all but shuts down, and the south coast of Sri Lanka is in full tourist swing.
Inter-Season "Dryboi" Monsoon #1 (March-April): You'll catch some rains in the southwest quadrant of the island during this period while everywhere else stays mostly dry.
Southwest "Yala" Monsoon (May-September): This is when Sri Lanka's south and west coast highlights really start to get soaked. The Yala monsoon period is easily when to go to Sri Lanka's east coast—spending a surf season "stuck" in Arugam Bay in particular.
Inter-Season "Sadboi" Monsoon #2 (October-November): It kinda just rains everywhere during this period… a lot. Have fun with that!
Right, so that may look way too complicated, but it's not so bad. Except for when it really pours, the rains in Sri Lanka are pretty typical Asian-style monsoons: they rarely hang around for more than a couple of hours max. You can still expect frequent catchups with Mr Blue Sky even during the rains.
Realistically, the best time to visit Sri Lanka depends on where you want to go. Keep in mind the rough timing of seasons (and my even rougher attempt to break them down), and you'll find that crafting a primarily dry itinerary for touring Sri Lanka will be easy. Just avoid the 'Sadboi' season; that shit sucks.
Weather in Sri Lanka
Monsoons aside, the climate in Sri Lanka is a much more straightforward ordeal. Expect serious thigh chafing conditions—hot and humid. Sometimes it may be just hot, and sometimes it may just be humid, but it's probably always going to be at least one of the two.
The exception is in the hill country (central highlands). Up here, things cool off considerably and even get properly cold in the right places. I'd actually go so far as to say it's my sweet spot; blissful sunny mornings cooled off by drizzles of afternoon mist leading into a full night's rest snuggled betwixt the blankets.
Check out the table below for some average temperatures in Sri Lanka. I've chosen Colombo (Sri Lanka's west coast capital) and Nuwara Eliya (the balmy capital of the mountainous tea country) to contrast the two distinct climates.
So, before we start the 14-day Sri Lanka itinerary extravaganza, I wanna talk about arrival and Day 0. For any and all backpacking routes in Sri Lanka, you'll be landing at Sri Lanka's international airport—Bandaranaike—which is near Colombo but not in Colombo. This is a blessing in disguise.
Colombo is beautiful on the inside… probably. It's hard to tell because it's so ugly on the outside. I spent a week here: the only redeemable thing I found was UberEats so I could just stay in my hostel in Colombo.
Instead, I present to you… Negombo!
Negombo is a fine alternative to staying in Colombo's gridlocked mayhem. It even sounds similar!
Negombo is a whole lot more chill, the beaches are nicer, and it's closer to the airport. Maybe I sound like a vacuum salesman pitching the newest model, but suck it up, princess! Any and all times you can skip Colombo, do it.
Colombo is yesterday's soggy street roti disappointing my mouth.
Sri Lanka in Two Weeks: The Breakdown
Stop 1: Sigiriya (Days 1-3)
Next up is Sigiriya. You'd be hard-pressed to find a single suggested itinerary for Sri Lanka that didn't include the majestic wonder of Sigiriya: the ancient rock fortress.
Set in the central, dry, and hot lowlands region, Sigiriya sits inside the Cultural Triangle area (which I'll cover more in the '3-Week Sri Lanka Itinerary'). Beneath the hulking behemoth of Lion's Rock (AKA Sigiriya), is a relatively sleepy and tourist-lite village (comparatively to Sri Lanka's other famous places to visit). I actually really dig the town; tourists float in, but it's not overdone. Plus there are some endearing strange ones kicking around town.
The rock fortress of Sigiriya is the main draw to this area (not to mention one of the most famous tourist attractions in Sri Lanka). If you're only in Sri Lanka for 14 days, it's a must-see thing. Powerful yet humbling, the supposed tomb of the God-King Ravana himself, it's also mega-touristic and a tough price to swallow for those travelling Sri Lanka on a budget.
There are, however, other options…
Stop 2: Kandy (Days 3-5)
Ok, ok, Kandy… most tourists I meet travelling Sri Lanka are pretty unenthused by Kandy. I can't necessarily blame them. It's, admittedly, a bit like chewing bubble gum—fun for a brief period, but the magic quickly wears off.
Yet, still, I like Blandy. It's a normal but pretty city where normal people do normal boring things. There's a mall with an ice-cream parlour, a lake for moonlit romantic strolls, and heaps of cheap food around.
If you're a backpacker, Kandy is similar to Colombo (albeit way more chill and lacking in a proper nightlife); there's not much reason to go there except to start the unbelievable train journey to Ella. If you're visiting Sri Lanka for the first time, or on a whirlwind 5 to 7-day itinerary, you can just book a hostel in Kandy, stay a night, rest up, and catch the train right on out the following morning.
Inter-Stops: The Kandy to Ella Train
This is why you have to at least pass through Kandy: the train to Ella. The Kandy to Ella train is a must-do thing on any and all Sri Lanka itineraries. It's not a journey to be missed.
Chances are you've already heard of the train ride from Kandy to Ella. If not, you've at least seen pictures, even if you don't know it. Winding train tracks elegantly slice paths through the jungles, tea plantations, and misty slopes of the hill country. It's one of those types of train journeys where you get to do this:
You don't have to actually board the train at Kandy. There are stops before and after, and you can even board the train at Colombo. That is a bloody long ride though.
Kandy is about the right distance to Ella (roughly an 8-hour train ride plus the margin-of-error for the Asia effect), and there are a few extra spots you can stop along the way in Sri Lanka's hill country if you can smush it all into your travel itinerary route. Since we're already smushing a lot in, I'll cover the extra places to go in the 3-week itinerary: check the hill country section.
Stop 3: Ella (Days 5-8)
Man, cutting only 4-days from your Sri Lanka itinerary for Ella hardly even seems like enough! Ella is easily my favourite place to go in Sri Lanka: I collectively spent around 2 months there staying it what used to be one of the best hostels in Sri Lanka (R.I.P. and bless).
I wouldn't suggest staying in Ella town itself. There's some good food in town, and some souvenir/Goa-lite shopping, but, otherwise, it's an over-capacity tourist bubble. The real draw of Ella is everything around the bubble.
Smack-bang right in the middle of the emerald sea of the hill country, Ella is surrounded by gorgeous tea plantations, stunning valley panoramas, and plenty of aimless wandering opportunities. If you're not staying outside town in the fairytale fields of cloud forests and shifting mists, you're missing out.
Stop 4: Yala National Park (Days 8-10)
We're heading south towards the beach, but first, stop 4 and a disclaimer! Listen, there are three things nearly all backpackers travelling Sri Lanka will do:
Go surfing
Go on a safari
Get an elephant tattoo (probably shortly after the safari)
On point two, Yala is arguably the best place to visit in Sri Lanka in your 14 days of adventuring for a safari; it's Sri Lanka's biggest national park. Personally, though, I wouldn't recommend it.
The animal tourism in Sri Lanka has a less than sterling reputation. Even on my own personal backpacking trip to Sri Lanka, I saw multiple instances of animal abuse both inside and outside the tourism industry.
Many safaris in Sri Lanka are not at all in line with responsible and ethical wildlife tourism, and nearly all are contributing to the greater issue. In Yala alone, safaris are overbooked, traffic is frequent, drivers are reckless and endanger the wildlife, and wild animals are (and have been) killed as a result.
Chances are, if you're planning a trip to Sri Lanka, you're already considering booking a safari. Ultimately, you do you. Just consider this the counter-perspective.
Stop 5: South Beaches (Days 10-13)
And it's time for the beach! We've spent nearly 14 days in Sri Lanka already, and we still haven't hit the beach—shameful.
Instead of sending you along Sri Lanka's south coast, however, I'm going to lay out the beach destinations here for you (southeast to southwest direction) and who they're good for:
Galle and the Fort (Days 13-14)
Galle Fort—so pretty yet so strange. It is the perfect spot, however, to round off your southern Sri Lanka tour. Inside the fort proper—Galle's main tourist hub—there's an almost timeless bubble quality (even if the tuk-tuk bois are too thirsty); it's easy to decompress here before heading back towards the madness of Colombo (or, ideally, straight to the airport).
Galle is an oddball. Outside the fort in Galle city things make sense in that they make no sense: the typical South Asia craziness ensues. It's a Sri Lankan city through and through.
Once you step inside the fort though, the game changes—rice and curry goes out the bathroom window and barista coffee and cake come right on in. It's like a little slice of Europe in Sri Lanka (right down to the narrow alleyways lined with Volkswagens and Portuguese/Dutch-era colonial architecture).
Personally, I'm not a big fan of staying in Galle Fort. The lack of street food and vendors peddling single cigarettes feels too inauthentic. But if you're wondering where to stay in Sri Lanka for 2-3 days after a whirlwind highlight itinerary route, it's a very beautiful place to tie it all up with some fine-dining and a romantic moonlit stroll.
Okely-dokely, you've got an extra week, and the rains are pissing down in the south. There are a few crossovers between this suggested Sri Lanka itinerary and the last, however, I'll elaborate further on a few areas. Besides, Sigiriya, Ella, and the train are absolutely necessary things to do in Sri Lanka even in just seven days.
I've given you a few extra bonus stops too, but mostly I've bumped this up to a 3-week itinerary for Sri Lanka to give you extra time to spend in Arugam Bay. Arugam Bay is one of those places that people get stuck.
Sri Lanka in 3 Weeks: The Breakdown
Stop 1: Sigiriya and the Cultural Highlights (Days 1-4)
Well, we already talked about Sigiriya, so instead, I'm mentioning a few other notable places to travel to in Sri Lanka's Cultural Triangle. I still recommend staying in Sigiriya and soaking that yumminess up though (potentially with some side-adventures to explore the local landscapes).
But, since you're spending a few more days touring Sri Lanka, there are a few extra bonus day trips from Sigiriya you could consider:
Polonnaruwa – The ancient city of kings. It's a $25 entrance fee, but, honestly, if you were considering dropping that on Sigiriya Fortress, just visit Polonnaruwa instead. Think of Polonnaruwa as a historical theme park.
Once, 800 years ago, it was a thriving city, a hub of culture and commerce, and the seat of power for one of Sri Lanka's ancient kingdoms. Now it's a playground for lovers of archaeology, history, and ruins. It's a large space—you'll need to hire a tuk-tuk driver or a bike to explore it—but if you're a sucker for old-world goodness, it's worth the trip.
Dambulla cave temple – It could be worth the trip if you're really into temples. Dambulla town itself is a waste, but the cave interior temple (another extremely sacred site in Sri Lanka) is very impressive. It's also extremely commercialised and carries that whole "God is dead" feeling… so… up to you!
Jathika Namal Uyana (Rose Quartz Mountain) – Dude, I missed checking this out, and I hate myself so much for that. It's exactly what it purports to be: five bucks and you'll be standing on a mountain of pink rose quartz. Don't be like me—go.
Stop 2: Anuradhapura (Days 4-6)
If you're feeling the temple/history burnout, you can leave Anuradhapura off your itinerary in Sri Lanka. There's not much else to see there except more of Sri Lanka's historical attractions.
Well, that's a lie—there is one thing that's pretty dope: Sri Maha Bohdi. Thought to be the oldest-living human-planted tree in the world, the tree started as a cutting from the original tree that Lord Buddha gained enlightenment beneath. Planted as a sapling by one of the kings of old, now it's an incredibly revered place to visit in Sri Lanka.
Past that, you're looking at a similar concept to exploring Polonnaruwa, albeit slightly different in the execution. Another archaeological park with a $25 entrance fee and another archaic kingdom, however, this time it's the cradle of Buddhism in ancient (Sinhala) Sri Lankan civilisation.
Enormous towering dagobas (brick stupas) and sprawling monastic complexes fill the area. Much like Polonnaruwa, it'll be a matter of renting a bike or tuk-tuk driver to explore Anuradhapura to its fullest.
Safari Stop-or-Not: Wilpattu National Park
Wilpattu National Park is northwest Sri Lanka's answer to Yala. The largest national park in Sri Lanka, Wilpattu is also potentially an even better choice than Yala for seeing leopards (they're still mighty rare, however).
Pretty much everything I said about Yala National Park still holds true here. It's not so much a matter of the park-to-park context as it is the wildlife tourism in Sri Lanka as a whole.
That said, with two different Sri Lanka itineraries, two different monsoon seasons, and two different routes, this your alternative place to go if your heart is really just that set on a safari.
Bonus Stop: Jaffna (Days 6-8)
Now, this is certainly an uncommon place to visit off the standard Sri Lanka backpacking itinerary. I'm saying it's a bonus stop because:
It is going to add some distance to your travel route.
It's a bit more challenging to travel.
You honestly may just be busting to hit the beach after spending a week in the hot, humid, booze-less cultural epicentre of the island.
It's impossible to really understand Jaffna without knowledge of the history of Sri Lanka. The tl;dr is that there are actually two subgroups of Sri Lankan people—the Sinhala and the Tamils. In modern times, there was an ungodly civil war that ripped these two peoples lives apart for more than two decades, and in the primarily Tamil northern area of Sri Lanka, you'll still see traces of the horrors that occurred.
It's not all doom and gloom though… Jaffna is also super pretty! It's a change in architecture to a more South Indian style and, if your spice palette has refined enough to notice the subtle differences, it's a change in cuisine too.
You don't need to spend too many days in Jaffna. Mostly, you'll be concerned with checking out some (more) temples and finding a soulful spot in the ocean to cool off during the midday heat. The remaining eleven days on this Sri Lanka itinerary is going to leave the historical stuff alone mostly in exchange for the blissful beach days. But if you're interested in rounding off your experience by meeting the other half of Sri Lanka's people before getting lost the bikini-booty-bods, travel to Jaffna.
Stop 3: Trincomalee (Days 9-12)
The warm-up to the inevitable time-sink of Arugam Bay. There's no good swell in Trincomalee if you're chasing the ultimate surfing holiday in Sri Lanka, however, everything else is on point!
You'll find long sandy beaches lined with deckchairs and drinking holes. A Lion Strong, a round of beach volleyball, and an escape from the insane midday heat in the sparkling water is a guarantee. It's also considerably quieter than Arugam Bay—like everybody left their mutual chaos behind along with their binge alcoholism.
That's what Trinco feels like: Arugam Bay all grown up. Arugam Bay in its 30s when it started showering regularly and stopped sleeping with everything with a pulse. It's cleaner, a bit more refined, a bit more expensive, and also a bit more boring. It's either the warm-up to Arugam Bay or the place to come down afterwards.
Stop 4: Arugam Bay (Days 12-?)
We maaaade it. Here's a season in Arugam Bay in a nutshell:
Surfing
Doobies
Cheap food
Drugs
Parties
Sweet wonderful vacuous meaningless backpacker sex
Surfing
Personally, it's not my vibe (except the doobies-munchies). But any way you swing it, this is undeniably a backpacker haven—anywhere the Israelis congregate en masse usually is. If you're planning a trip to Sri Lanka, and particularly a first-time visit, plan to lose track of your holiday itinerary for an indeterminate amount of time. Arugam Bay is the surf mecca of Sri Lanka as well as the backpacking mecca. Arugam Bay is one of those places.
It's a sticky place.
Stops 5-6: Ella, Kandy, and the Hill Country (Days 16-21)
Yup, the same as the 2-week Sri Lanka itinerary except in reverse! I really cannot stress enough how much this part of the country and the train journey are a must-see in Sri Lanka in any itinerary.
Ella really is the ultimate detox to skip the bends leaving Arugam Bay. There is a tranquil majesty to Sri Lanka's hill country (outside of Ella town) that will make even the most crushing wipeout a gentle ride to shore. If you can take a few extra days to hike, explore the valleys, or even just smoke and watch the sky, definitely do it.
When you do catch the train to Kandy, there are a few extra stops you can consider to break up the trip, provided you have the time:
Nuwara Eliya – One of several points of interest in Sri Lanka that still heavily carries the colonial remnants. The racecourse, the architecture, the tea, and definitely the post office all feel like cracking open a city-sized time capsule the British colonialists left behind. You're up high in the hills here though, so expect it to get cold and rainy.
Haputale – Speaking of tea, at Haputale you'll find Lipton's Seat (yes, of that Lipton) which is really more like an imperialist's throne overseeing the incredible sweeps of plantations, hills and even right down to the south coast on a clear day!
Hatton – I'm not so much suggesting that you stick Hatton on your Sri Lanka itinerary as what's near it: the mighty and majestic Adam's Peak (AKA Sri Pada AKA Samanalakanda AKA Bob's Your Uncle AKA a million other things). One of the most sacred places in Sri Lanka, Adam's Peak is an absolutely exquisite climb to venture above the sea of clouds. The climbing season for both pilgrims and tourists runs from December to May, however, it's a much nicer climb in the shoulder season before it gets crazy.
When you do arrive in Kandy, and since you'll be departing shortly, forget the dorms! Take a nice accommodation in Kandy out of the city or up in the hills, and soak up the last few days spent with Sri Lanka.
Where to Stay in Sri Lanka's Hill Country
The Ultimate Boss: Meemure and the Knuckles Mountain Range
Mmm, yum. Mountains—my happy place (other than joints and buffets). This is about as off the beaten path in Sri Lanka as you can probably get. The unquenchable, untameable, and unabashed Knuckles Mountain Range hiding Sri Lanka's most remote village—Meemure.
You'll need to dedicate at least 3 days in Sri Lanka from your itinerary for the trip: one day there, one day to explore, and one day to return. If you can spare more time, then that's even better.
Travelling to Meemure is one of those things where it's about the journey. It may not be as hardcore as some other South Asian adventures (*cough* backpacking Pakistan *cough*), but it's still the most hardcore thing and hidden place I could unearth on my trip to Sri Lanka.
Holy mother of box-ticking, Batman! Those are some blessed Sri Lanka travel itineraries.
Now, you're probably going to have a cracker of a time no matter where you go; there are heaps of beautiful places in Sri Lanka. There are also heaps of beautiful feeds to feast upon in Sri Lanka! (I've failed to mention it thus far, but get yourself a kottu—Sri Lanka's answer to greasy hangover food.)
However, before commencing on that ultimate holiday vacation to Sri Lanka, get yourself keyed on the insider knowledge. I didn't live there for three months just so I could not share this stuff!
How many days should I spend in Sri Lanka?
Truthfully, I'd say anything less than a month just really isn't doing it justice. There are just soooo many places to see in Sri Lanka. You could, however, potentially smush it all into a 3-week trip to Sri Lanka. My initial route backpacking around Sri Lanka was similar to the above-listed 3-week itinerary and weighed in somewhere between 3 and 4 weeks in execution.
If you're not really the smoke, surf, and turf kinda human, the beaches may not slow you down as much as they would a typical backpacker. For everyone else though, Sri Lanka's beautiful beach destinations—Arugam Bay in particular—will more than likely initiate "Actually, I'll leave tomorrow," syndrome.
When you're planning your trip to Sri Lanka, ease up on the allotted time in your itinerary for the historical and cultural sites, and free up more for the 'fun' stuff. The historical sites in Sri Lanka are dope, no doubt, but every traveller I met at the beach or in Ella expressed regret over not having gotten there sooner.
Besides, for the same cost as entry to Sigiriya Fortress or Polonnaruwa, you could rent a surfboard for 7-8 days. You do the math.
…Wait, nevermind, I just did it for you.
What kind of travel budget do I need for touring Sri Lanka on an itinerary?
Obviously, that's a highly variable question dependent on the length of your itinerary and travel style. I was able to live pretty comfortably on a daily budget of $20 a day in Sri Lanka, however, this is The Broke Backpacker and so that should give you an idea of how cheaply I travel.
If you travel like a backpacker, but it's more of a holiday itinerary for Sri Lanka (as opposed to that sweet, sweet slow travel life), upwards of $40 a day should be plenty. That's an extra $20 of wiggle room a day on top of the necessities (sleeping, eating, smoking) for activities, partying, and whatever else.
BUT, if you're more the quick vacation type, say a budget for 2 weeks in Sri Lanka, $60 a day is a cool max. You can set yourself up in a few top hotels around Sri Lanka and leave the dorms behind.
Finally, if you want to scoot around the island quickly, maybe a whirlwind 5 or 7-day itinerary through Sri Lanka's highlights, you'll be relying on taxi services or even a private driver. Honestly, that could run you up to $100 a day or even more depending on how you eat and sleep.
Folks, slow travel is cheaper.
How to Get Around Sri Lanka
Right, so I've mentioned a lot of buses and trains, and the truth is that they're simply the cheapest way of getting around Sri Lanka. But they're also slow. And uncomfortable. And prone to the South Asia effect (it once took me 11ish hours, 6 bus changes, and one after-dark breakdown to go the 200 km from Unawatuna to Ella).
That said, I still love the public transport in Sri Lanka! It's chaotic and an adventure every time. And… it's super cheap:
Bus from Trincomalee to Arugam Bay (via Batticaloa): < $7
Versus a private taxi: $85-$90 (contingent on you haggling ability)
Taxis are, otherwise, going to be the main form of tourist transport services in Sri Lanka to utilise. You can save money by hooking up with a crew and sharing transport to the next destination; it's always easy to find peeps in the tourist bubbles. Taxis are faster, but they're expensive; you're going to need to haggle like a pro.
You could also consider renting a bike in Sri Lanka. Cost-wise, that'll run you about $5-$10 a day (though you can definitely get it cheaper if you rent for an extended period), however, Sri Lanka is a phenomenal road trip country! Just make sure you dot your i's and cross your t's with licencing and legalities.
And wear a bloody helmet—dem buses will smoke ya!
Tuk-Tuk Rental in Sri Lanka
Aww, yeahhh—and now we're talking about the best way to travel in Sri Lanka. Cross the whole damn thing in your own mighty three-wheeling steed!
Can you rent your own tuk-tuk in Sri Lanka? Damn, right you can, and it don't get much better than this. Well… unless you pay the few extra bucks for the optional boombox!
It really isn't as confronting to learn to drive a tuk-tuk as you may think. I started to get the hang of it within 5 or 10 minutes. Plus, the looks the other tuk-tuk drivers give you when you overtake them are just so damn delicious.
It's definitely not the cheapest form of transport in Sri Lanka—$25-$30 a day including rental costs, food, etc.—but that's not really the bloody point! You're driving a goddamn tuk-tuk in Sri Lanka! No matter what happens, it's gonna be a journey you remember for the rest of your life, guaranteed.
All I can say is that I did it (well, hitched a ride with some peeps who did it), it was hella fun, I made some blessed life-long friends along the way (love you guys to the moon), and it's a top recommendation for travelling around Sri Lanka without a shadow of a doubt.
Check out tuktukrental.com for more info. Use the code brokebackpacker at the checkout when you decide to take the plunge, and let the good times roll out!
What to Pack for Sri Lanka
Packing for Sri Lanka is pretty straightforward; take whatever your usual backpacking setup is. There aren't too many other nuances speak of.
DEFINITELY DO, HOWEVER, take a high-quality rain jacket. Even if you're doing your best to avoid the monsoon, chances are that you'll get rained on at some point during your visit to Sri Lanka.
Oh, and the mosquitoes are assholes. Take something from home or, better yet, just buy some Odomos when you arrive. It's cheap there, and the best damn mosquito repellent I've ever used!
Still wondering what to take to Sri Lanka? Then check out our full backpacking packing list more more ideas on gears, gadgets, and goodies for the road!
Staying Safe in Sri Lanka
So… Is Sri Lanka safe? Yup! I mean, it's not perfectly safe, but you can also choke on your toothbrush if you're not careful so…
It's easiest to think of it as India-lite. The same travel rules you'd apply for backpacking in India, apply it here and then just dial it back a notch.
If someone asks if you'd like to take a photo of them, or they're behaving like a tourist attraction (eg. a stilt fisherman or tea picker), then they're almost definitely going to ask for money if you do take that snap. Kids will too!
Never trust a tuk-tuk driver—GPS out and money is exchanged only after you've confirmed you've arrived at the correct destination.
Travellers of the feminine disposition won't have nearly as hard a time as in India but should still be wary, smart, and be careful where they're walking alone at night. And get used to being stared at—take it in stride.
Don't leave your valuables unguarded on the beach (or anywhere for that matter).
Your shoulders and knees need to be covered at sacred sites. No iconography of Lord Buddha-san (tattoos, shirt logos, etc.) and no turning your back on the Buddha statues or taking selfies with them.
Watch out for scams but also don't spit the dummy every time someone overcharges you 20 rupees. Therein lies the road to insanity.
Honestly, it's a standard South Asia affair. Sri Lanka is pretty chill, and out of the three major backpacking destinations of the Indian subcontinent (Nepal, India, and Sri Lanka), I've found Sri Lankans (the Sinhala people specifically—maybe it's the Buddhism) to be the most scrupulous and sincere.
Getting Insured for Your Trip to Sri Lanka
World Nomads' mission is to support and encourage travellers to explore their boundaries. They offer simple & flexible travel insurance, and safety advice to help you travel confidently.
They've been doing it since 2002 – protecting, connecting, and inspiring independent travellers just like you.
Get a quote below or read our in-depth review!
World Nomads provides travel insurance for travelers in over 100 countries. As an affiliate, we receive a fee when you get a quote from World Nomads using this link. We do not represent World Nomads. This is information only and not a recommendation to buy travel insurance.
Find out what people want to know when planning their Sri Lanka itinerary.
Concluding Your Itinerary in Sri Lanka
Y'know, when I started writing this itinerary, I was all like "Man, itineraries are lame". And now…? Well, I still think itineraries are lame.
But it was also an absolute pleasure to write about travelling Sri Lanka again. I get a little blast of candy-nostalgia every time I return in my mind's eye to that gorgeous island. Cloud forests rolling through plantations and emerald hills, the chaotic madness of any and all bus rides, dawn on sunkissed beaches watching lone fishermen drag their laden nets in.
Sri Lanka is both the gem of the Indian Ocean and subcontinent itself. Whether it's one, two, or three weeks in Sri Lanka, every moment is a blessing. If you can give yourself 3 months, that's even better!
Plan your trip with my perfectly crafted itineraries for Sri Lanka; there is a lot of love and care in them. See all there is to see, but also, remember to stop and smell the kottu. And to meet the peeps.
And to ride the trains, take a big slow breath, and, most of all, to appreciate the sky.
---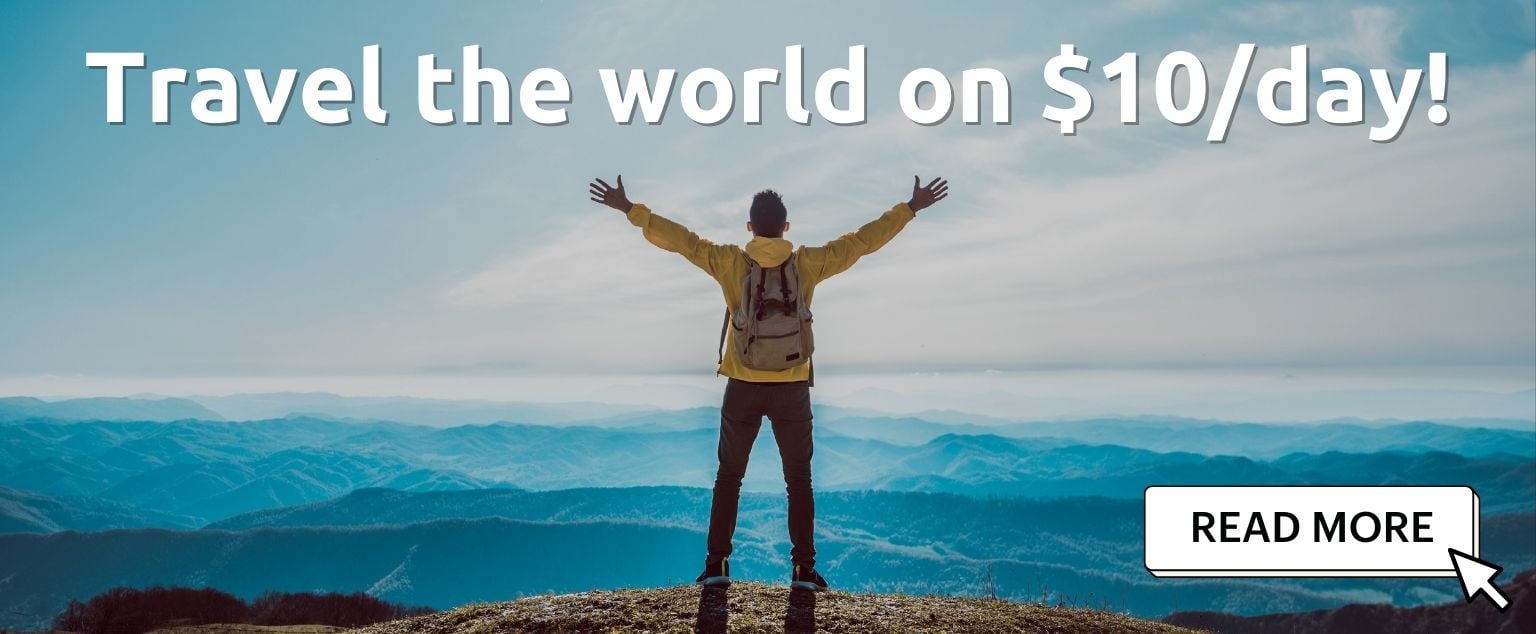 And for transparency's sake, please know that some of the links in our content are affiliate links. That means that if you book your accommodation, buy your gear, or sort your insurance through our link, we earn a small commission (at no extra cost to you). That said, we only link to the gear we trust and never recommend services we don't believe are up to scratch. Again, thank you!