The island of Sri Lanka is a beautiful place that makes travellers' hearts sing. The land seems magical in the sense that you come in and leave as two different people. With charm in all nooks and crannies of the country, the most beautiful places in Sri Lanka are truly magnificent. 
Splendid temples have an undeniable sense of peace. Nature and wildlife are completely fanatical and integrate into your every day. And, one of my favourite things, the locals are overwhelmingly happy: Sri Lanka is a very beautifully humbling place to visit. 
The pearl of the Indian Ocean is somewhere I will always, adamantly press people to visit at some point in their lives. If you're getting signs for Sri Lanka, these most beautiful places are here to inspire you to follow those signs!
Sri Lanka itself is a wonderful country with a peaceful spiritual atmosphere that encapsulates its tourists. One thing for sure is, you will not be disappointed when travelling here. Without further ado, here are my most recommendable, beautiful destinations in Sri Lanka!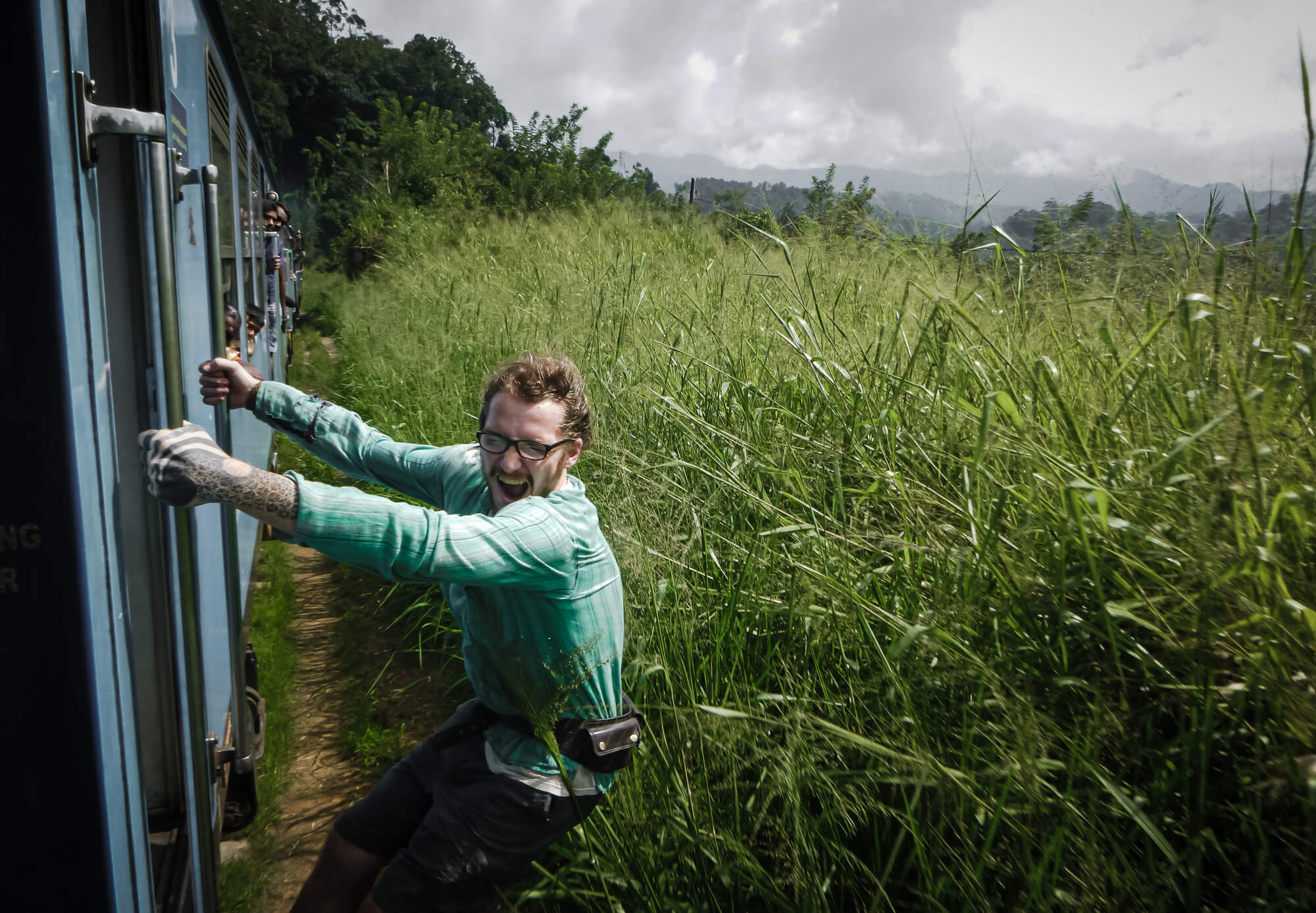 1. Dambulla
Dambulla consistently makes the list of the top 10 places to visit in Sri Lanka. It's a scenic city located in the northern district of Mantle.
Here you can find the largest and best-preserved cave temple in Sri Lanka. Also known as the "Gold Temple," this building dates back to the first century BC and was recently claimed as a world heritage site.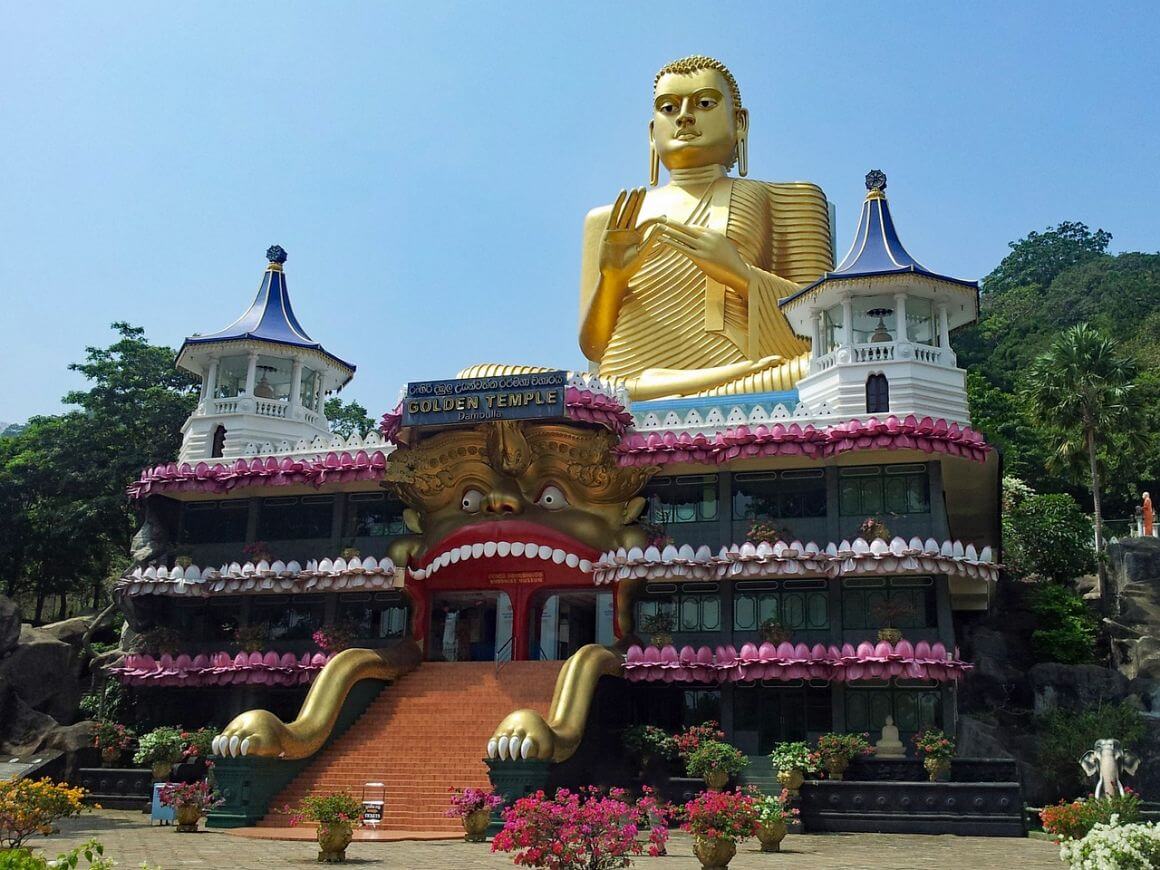 The cave itself is 2,100 sqm and is home to five separate cave temples. Each of these is adorned with statues, shrines, and Buddhist murals.
Each temple has an innate beauty but this cave temple is magical as it is unique. You'll gain a deep understanding of Buddhism through the stories that are told through this artwork.
Top Tip! There is a dress code to enter the cave: shoulders and knees must be covered and shoes must be removed. You can buy something to cover yourself at the entrance if you forget – but if you're on a tight budget – make sure you bring something with you!

Do You Want to Travel FOREVER??
Pop your email in below to get a FREE copy of 'How to Travel the World on $10 a Day!'.
2. Mirissa Beach
Mirissa is a favourite with budget backpackers in Sri Lanka. This is the beach that travellers gravitate to and start staying longer than originally planned.
Sri Lanka's wildlife is impressive in Mirissa; it's a place to stay close to nature. You'll even share this magnificent seaside with dolphins and whales.
The beach is a beautiful stretch of soft white sand which contrasts against the cerulean ocean. There are thickets of palm trees that provide a welcomed escape from the sun.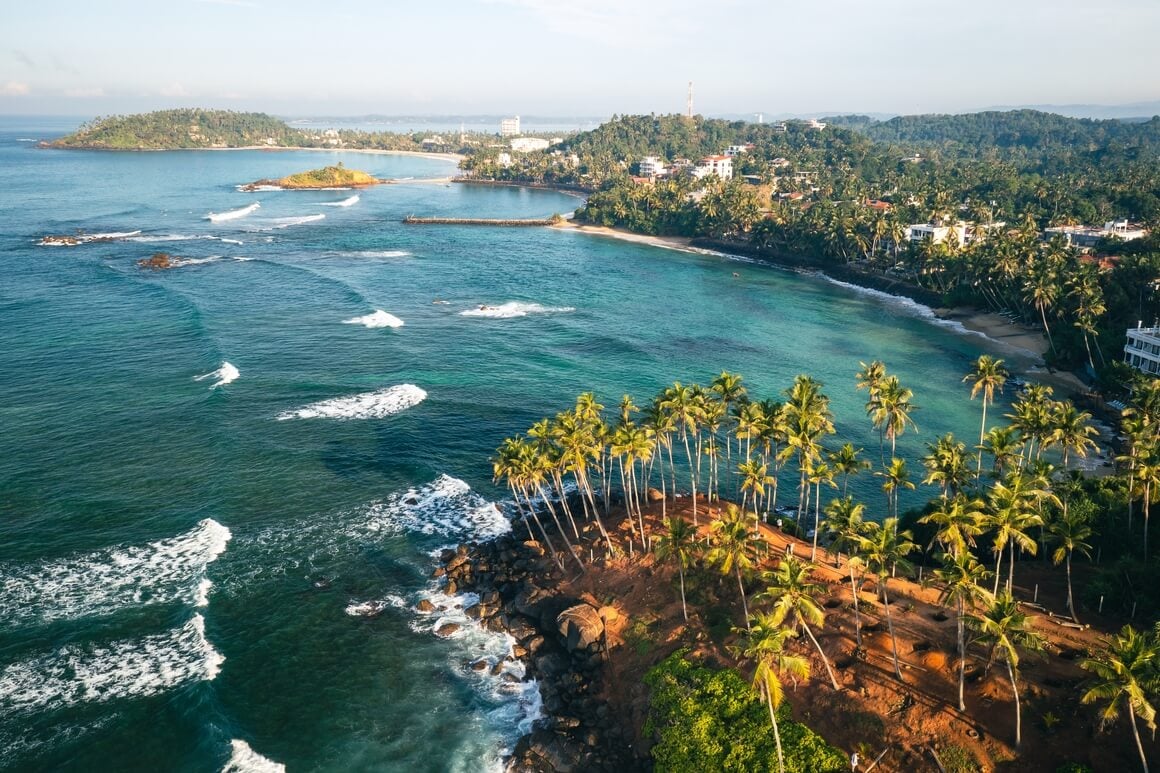 You'll also find a mix of activities happening above and below sea level here: snorkelling in the ocean, sunbathing and picnicking. You can even return at night and camp on the beach.
This beach unsurprisingly attracts tourists and locals alike, every day. Although it creates a wonderful sense of local community, it can cause crowds. To avoid this, enjoy the beach early morning or late afternoon.
3. Uda Walawe National Park
Located on the Uda Walawe Reservoir is the Uda Walawe National Park is one of the most unique places to visit in Sri Lanka. It is home to a bunch of exotic wildlife, an array of tropical birds, buffalo, deer, and crocodiles that pop out from time to time.
Though this area is considered 'the land of the elephant'. Despite being one of Sri Lanka's smallest national parks, its preserved nature is a hotspot for animals in their natural environment.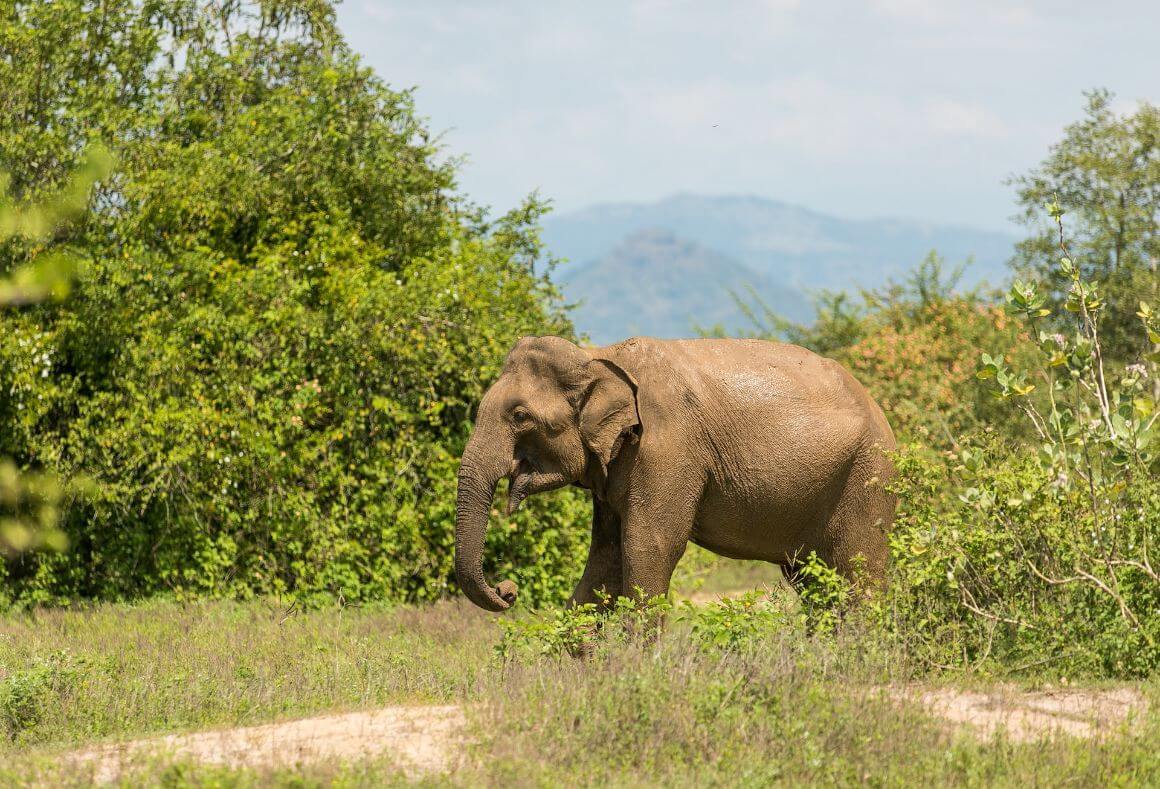 There are, of course, discussions of exploiting elephants for tourism, so I decided to stay away from any kind of safari in Uda Walawe National Park. You can visit the area without getting involved.
If you do look into tours or safaris, please research heavily for ethical ways to do it. It's all about the love of animals after all.
4. Bundala National Park
Pure tranquillity is what awaits you at Bundala National Park. The park was previously a wildlife sanctuary but gained the title of a national park in 1993. Renowned for its preservation of tropical birds, just by stepping into this park, you will be relaxed by the sweet bird song from above.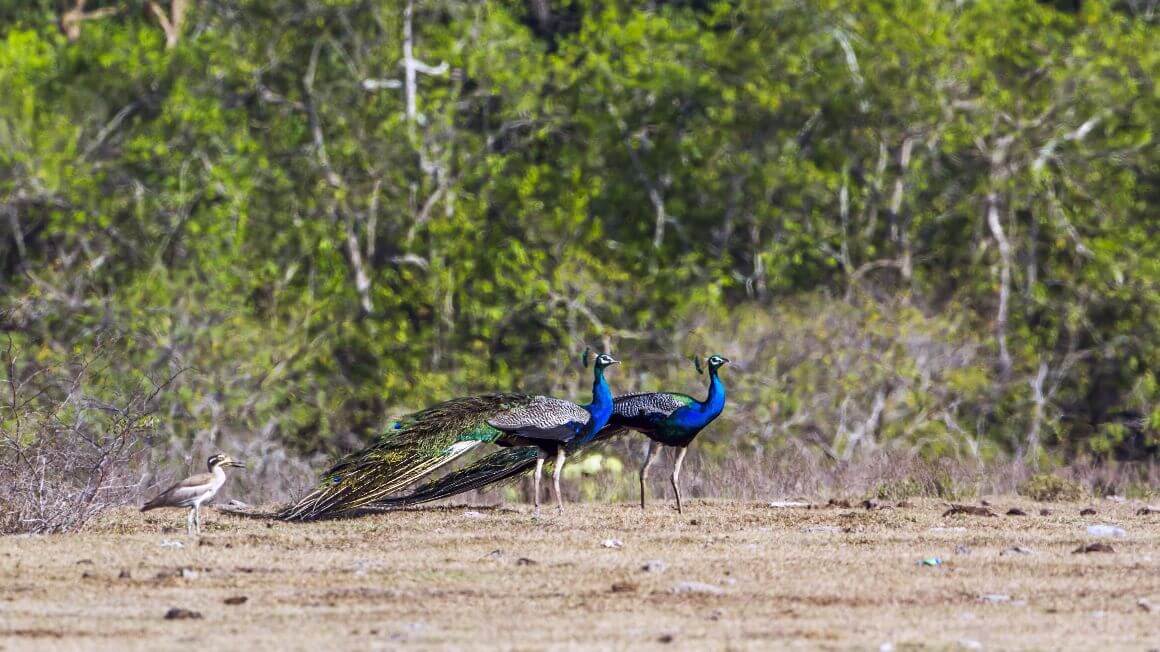 Inside the park, you'll be able to spot 197 species of birds (including flamingoes). Plus, there's other crazy wildlife: wild boars, deer, and hares live here in waterways, lagoons, and dunes along the hiking experience.
The park is located in Tissamaharama. To access the park, there are trains that you can take from Ella and Mirissa. And actually, that train alone is really breathtaking.
5. Ella
Ella is a small town in the Badulla District and a place I made seriously amazing memories. The town itself is quite mediocre but the surrounding area is certainly not.
Solo travellers easily meet other travellers here to explore these beautiful places in Sri Lanka. It even once had one of The Broke Backpacker's favourite hostels in Ella.
The scenic beauty of Ella is created by wondrous mountains and hiking trails. But Ella is steeped in bustling streets, busy bars, and a relaxed atmosphere.
Taking a train ride from Kandy to Ella is one of the most popular things to do in Sri Lanka. Once voted the most beautiful train ride in the whole world, its phenomenal route includes the Nine Arch Bridge. There are not many places you can hang out the side of a train to face the jungle (if you dare).
Ella is famous for the stone Nine Arch Bridge. But there's also Little Adam's Peak (which is FREE) and the secret waterfall very accessible to Ella.
Top Tip! All the trains in Sri Lanka are super beautiful. Although I do recommend the Kandy to Ella train, prepare for crowds. Using the train anywhere in the country is honestly just as beautiful, more comfortable, and you'll get much better photos.
6. Lipton's Seat
If you've just been to Ella, check out the nearby Lipton's seat. Lipton tea was actually created here.
A gorgeous viewpoint in the Haputale Mountain Range of Badulla, it sits 1,970 metres above sea level. The sunrise and sunsets of the Dambetenne Tea Estate are bloody splendid like you've never seen. After taking in the breathtaking beauty and fresh air, you can tour the Dambatenne Tea Factory.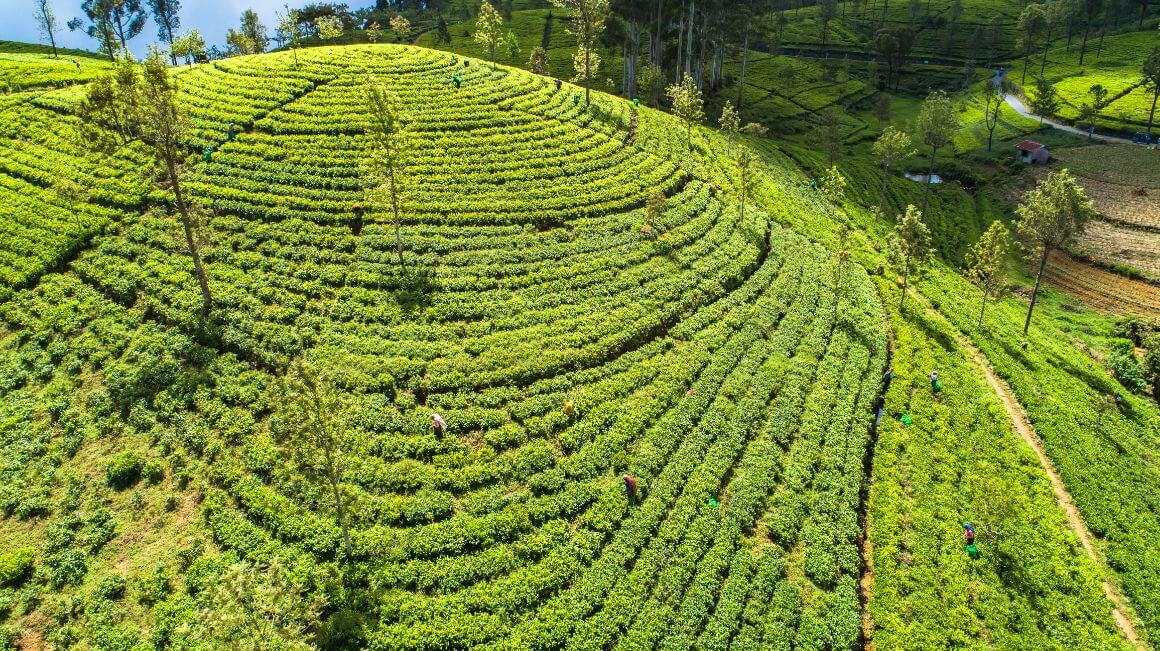 Lipton's Seat is a tourist hotspot! So it's best to visit as early as possible to avoid crowds. If you can push sunrise, it's worth it.
There are conversations about tea workers' rights in Sri Lanka. Please go with a conscious mind about how your tourism can make a difference here.
This is a gated area and admission fees are around 500 LKR. A tuk-tuk is around 100 LKR.
Travel with peace of mind. Travel WITH a security belt.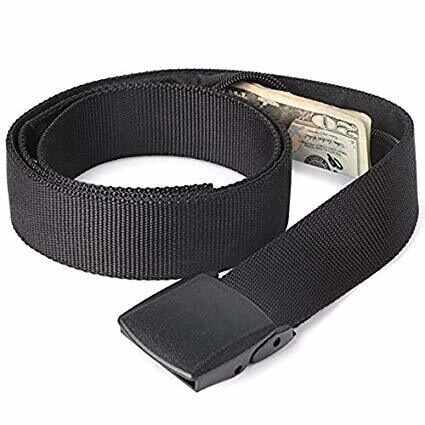 Stash your cash safely with this money belt. It will keep your valuables safely concealed, no matter where you go.
It looks exactly like a normal belt except for a SECRET interior pocket perfectly designed to hide a wad of cash, a passport photocopy or anything else you may wish to hide. Never get caught with your pants down again! (Unless you want to…)
Hide Yo' Money!
7. NOT Colombo
Look, if someone has recommended Colombo to you, I want to speak with them. Because as far as capital cities go, this is not one that you will gain much by seeing.
Although Colombo is not one of the most beautiful places in Sri Lanka, chances are you're going in and out of Colombo's airport. There are good hostels in Colombo. But here's a better option.
We go to Negombo. This coastal town is actually closer to Colombo Airport – so there's one solid reason right there.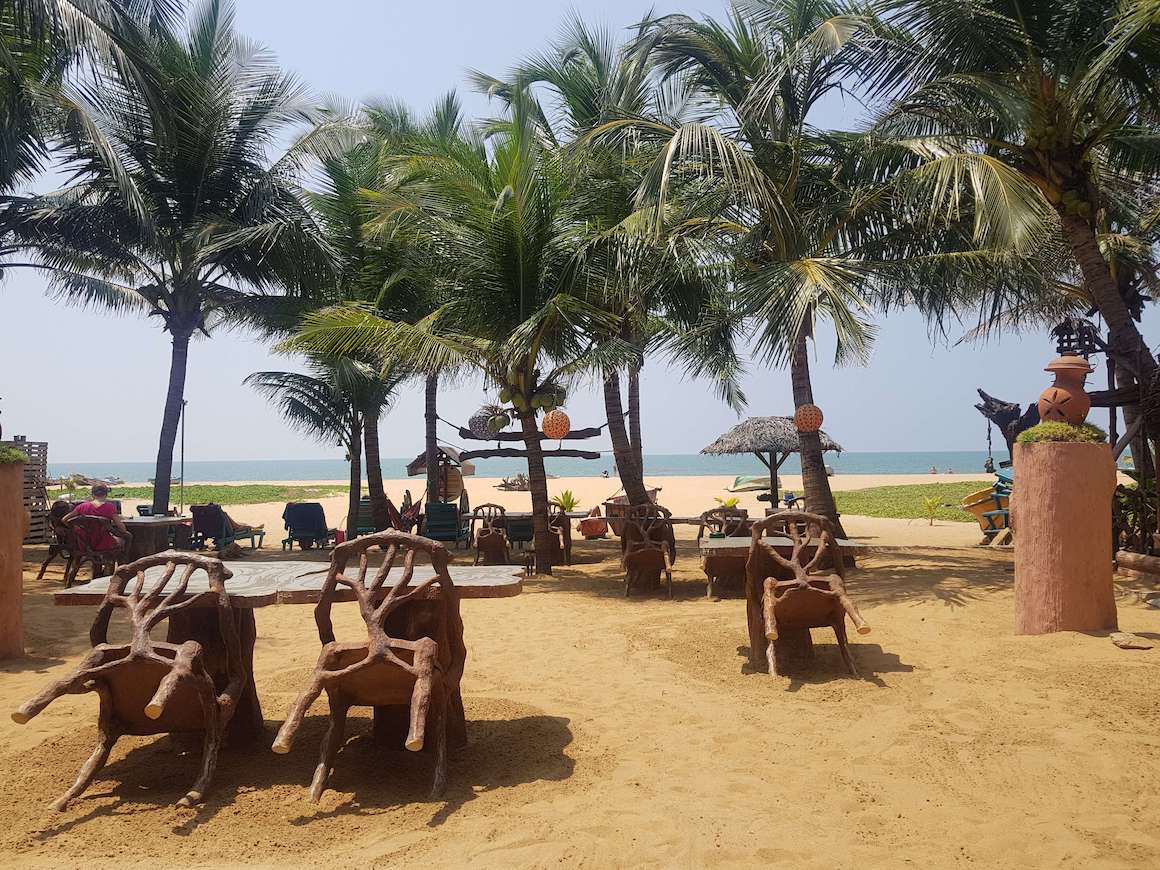 It's got some of Sri Lanka's best hostels, it's quieter than Colombo, and generally a more beautiful place. Plus, you're less prone to getting scammed when you first arrive in the country.
8. Adam's Peak
Adams Peak is a cone-shaped mountain in southwestern Sri Lanka. 2,304 metres above sea level – this is not only a pilgrimage for Buddhism – but to all four major religions in Sri Lanka (Buddhism, Christianity, Muslim, and Hinduism).
This mountain is famous for the Sri Pada, or sacred footprint rock formation at its peak. In Buddhist tradition, it is said to be an impression of Buddha's footprint.
History is not the only thing that Adam's Peak has to offer. This unforgettable hiking trail takes around 2-4 hours to climb and winds around the mountainside. The peak is especially steep, so you must come prepared with plenty of water and broken-in, trusty walking boots.
It is best hiked after waking up early in the morning to find an incredible sunrise waiting for you at the top.
9. Bentota
Popular amongst tourists, Bentota has a specific energy that is unlike most locations. You could easily spend an entire day here just people-watching local interactions.
Bentota has so much untouched beauty and is home to an authentic temple called the Galapatha Rajamaha Vihara Buddhist Temple which is thought to have been built in 250-210 BC. Alongside that, you have to factor in time to explore the surrounding nature.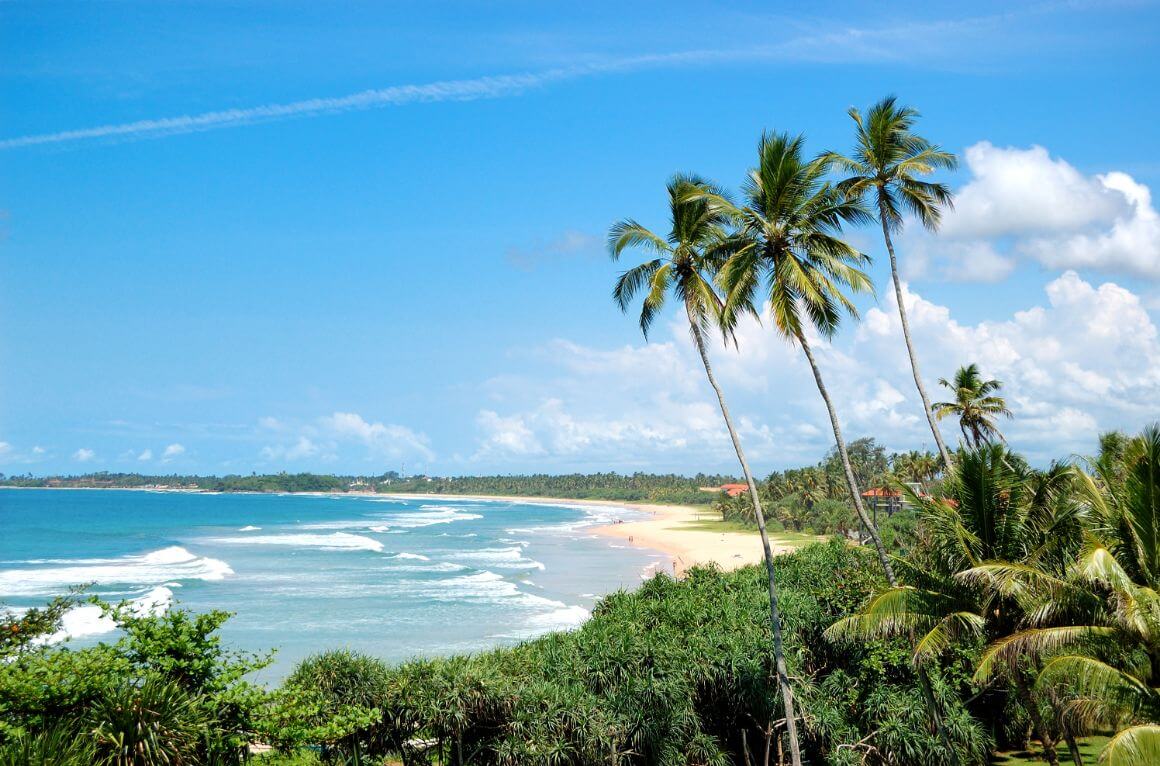 Head to the beach! Bentota Beach is a long sandy post-card-worthy beach perfect for some sea swimming.
Bentota is famous for toddy. With an abundance of tall coconut palms here, this coconut nectar alcoholic beverage is makes a subculture that can be fun to get to know.
Have you sorted your accommodation yet?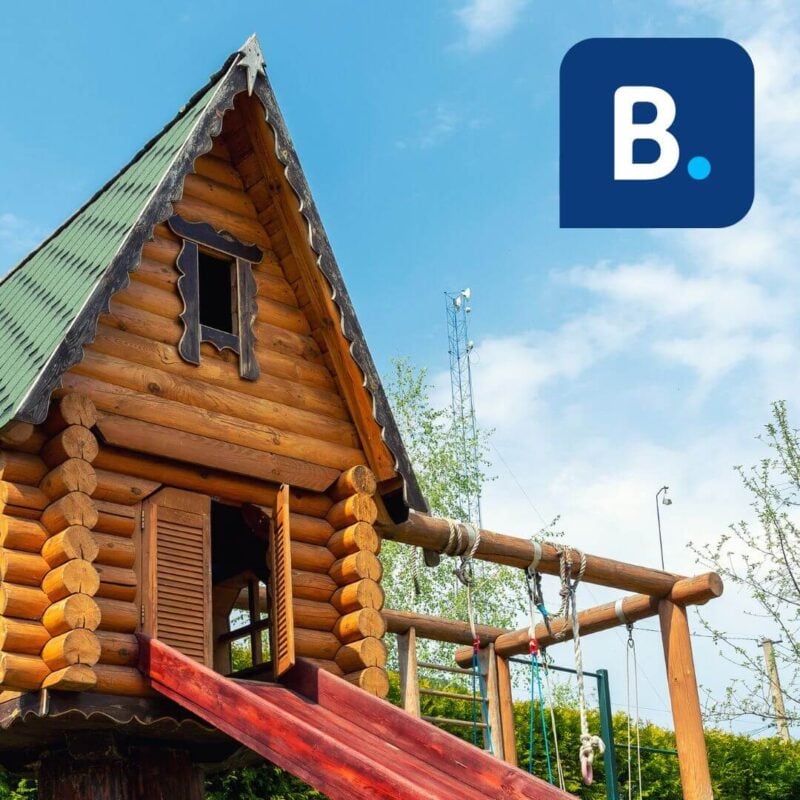 Get 15% OFF when you book through our link — and support the site you love so dearly 😉
Booking.com is quickly becoming our go-to for accommodation. From cheap hostels to stylish homestays and nice hotels, they've got it all!
View on Booking.com
10. Tangalle
If you're the type of person who likes to spend your day lounging on the beach, you have to visit Tangalle. This is by far one of the most beautiful places in Sri Lanka.
Protected by a reef, there are so many tranquil beaches to choose from here. Swing from a hammock and slow down your travel in the shade of Tangalle Beach.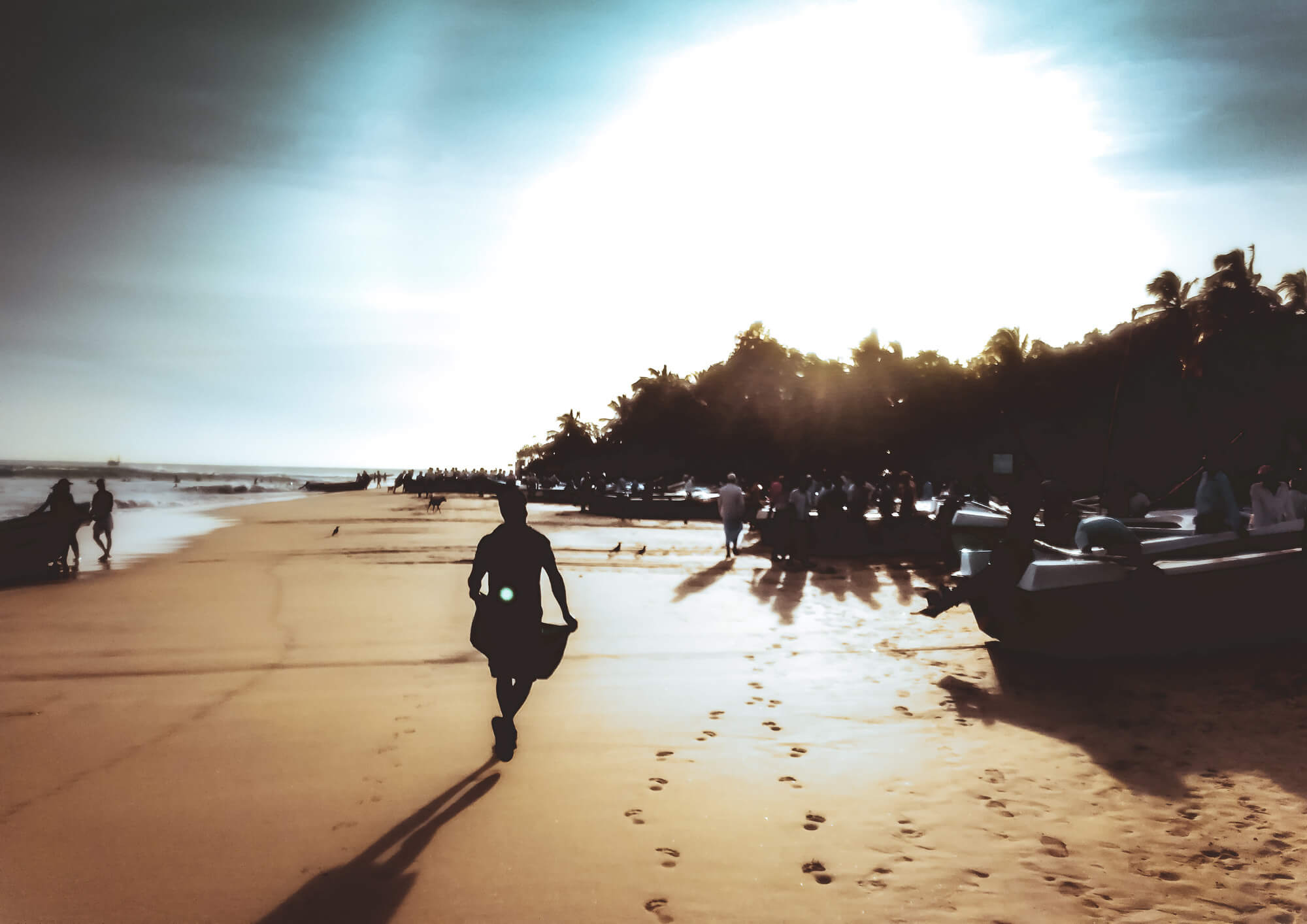 You can finally hit Sri Lankan waves at Hiriketiya Beach. The Surf school here is a great place for beginners. There is also an abundance of great fishing or snorkelling tours to be found here (that's what I'd be doing anyway).
When the evening starts to draw in, tourists visit Goyambokka Beach for calmer waters and a moment of reflection.
Keep in mind that this location is often very busy. The beaches are well populated with tourists and the weather can get very hot during midday, pack accordingly.
11. Sigiriya
Sigiriya is home to one of Sri Lanka's must-visit attractions, the Pidurangala Rock (Lion Rock). This rock fortress and palace is located in the Matale district and is a UNESCO World Heritage Site. Whilst here, walk through the gardens and ponds and climb the ancient ruins for panoramic jungle views.
Sweet, sweet FREEDOM…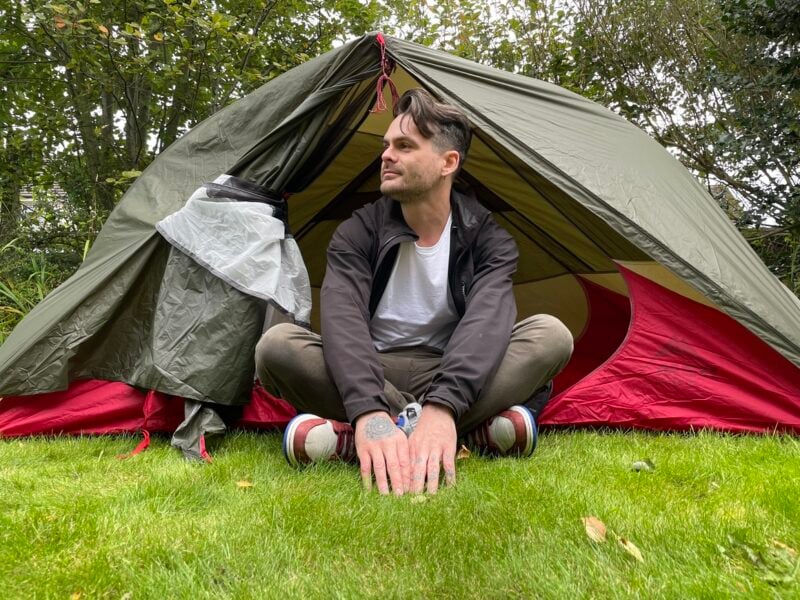 Here at The Broke Backpacker, we love freedom! And there's no freedom as sweet (and CHEAP) as camping around the world.
We've been camping on our adventures for over 10 years, so take it from us: the MSR HUBBA HUBBA is the best damn tent for adventuring…
View on REI
Read Our Review
12. Jaffna
Jaffna is a cultural highlight masterpiece. Don't miss the gilded arches of the Nallur Kandaswarmy Hindu Temple, considered the most important temple in Sri Lanka.
Also, stop by the Jaffna Market and be stepped into the culture. There are delicious traditional sweets, exotic fruits, and souvenirs here.
13. Trincomalee
Considered "The Temple City," Trincomalee has a perfect mix of beautiful architecture and idyllic beaches. At the beach, you will find scuba divers looking for creatures that can be found in the clear waters.
Imagine if you were lucky enough to spot a blue whale from the Swami Rock Cliff while you were scuba diving. I'd definitely shit my pants.
14. Polonnaruwa – The Ancient Ruins
You will discover ancient structures, historic tombs, temples, and magnificent statues here. There's so much of it, after a while you've seen enough temples.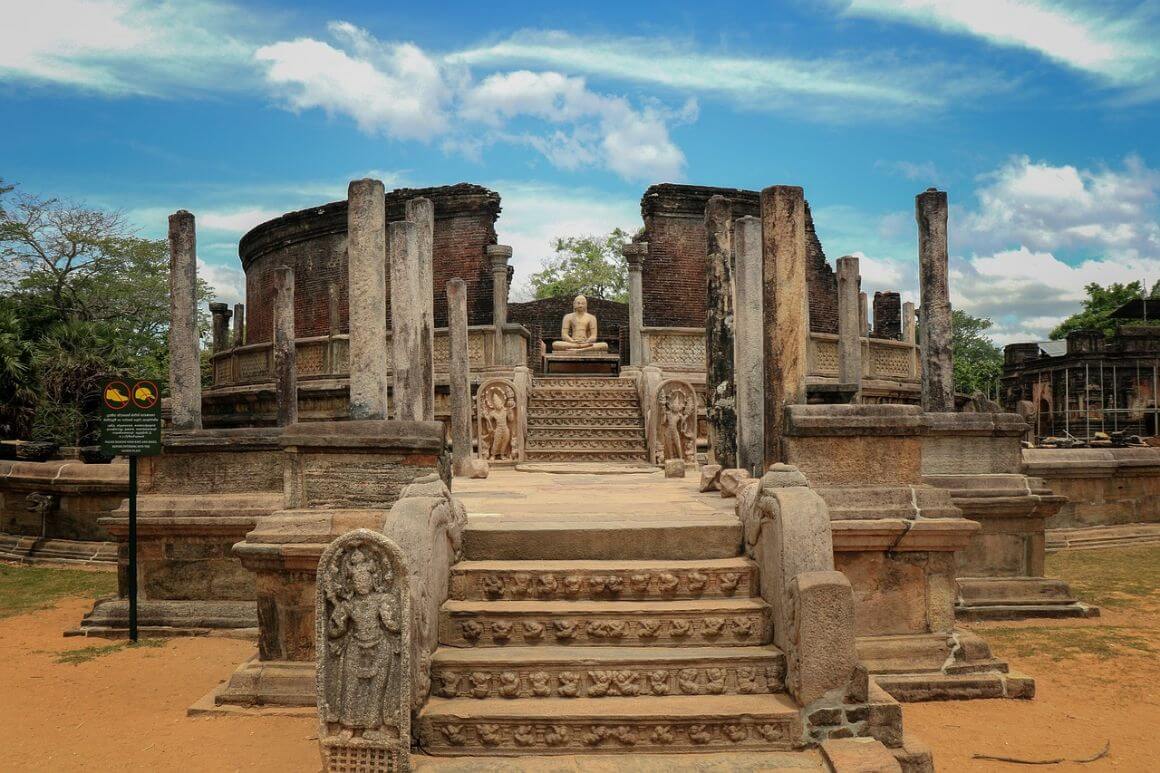 If you're somebody who loves to learn about the history of the places that you visit this area is worth the visit. Get a real inside view of Sri Lanka's deeply respected heritage that is so well preserved.
15. Galle
Galle is a combination of preserved nature and Dutch-built architecture. Here, you'll find landmarks, art galleries, museums, and boutique shops littered through the charming streets.
Spend a couple of hours exploring this urban city, but transport options are limited here. Renting a scooter or tuk-tuk is the best way.
How to See Beautiful Places in Sri Lanka
Transportation in Sri Lanka requires patience. Factor this into your itinerary to ensure that you have enough time to reach each destination. Though you do have lots of options:
Bus – The most common and the cheapest. Though don't be expecting luxury.
Train – The scenic route. Much quicker than buses but not available to all destinations.
Rideshare – Ideal for people who seek more comfort: travellers in Sri Lanka often share vans or tuk-tuks to tourist destinations. It works out surprisingly cheap.
Rent a Scooter – The freedom option but not for beginners. You can also rent tuk-tuks which is just fuckin' cool.
FAQs About Beautiful Places in Sri Lanka
I can talk all day about these glorious places in Sri Lanka. Here are some common questions:
Stay Insured When Exploring Sri Lanka
Travel insurance is ESSENTIAL these days. In countries like Sri Lanka, where adventure is inevitable and unpredictable – good travel insurance can save you from all kinds of mishaps.
ALWAYS sort out your backpacker insurance before your trip. There's plenty to choose from in that department, but a good place to start is Safety Wing.
They offer month-to-month payments, no lock-in contracts, and require absolutely no itineraries: that's the exact kind of insurance long-term travellers and digital nomads need.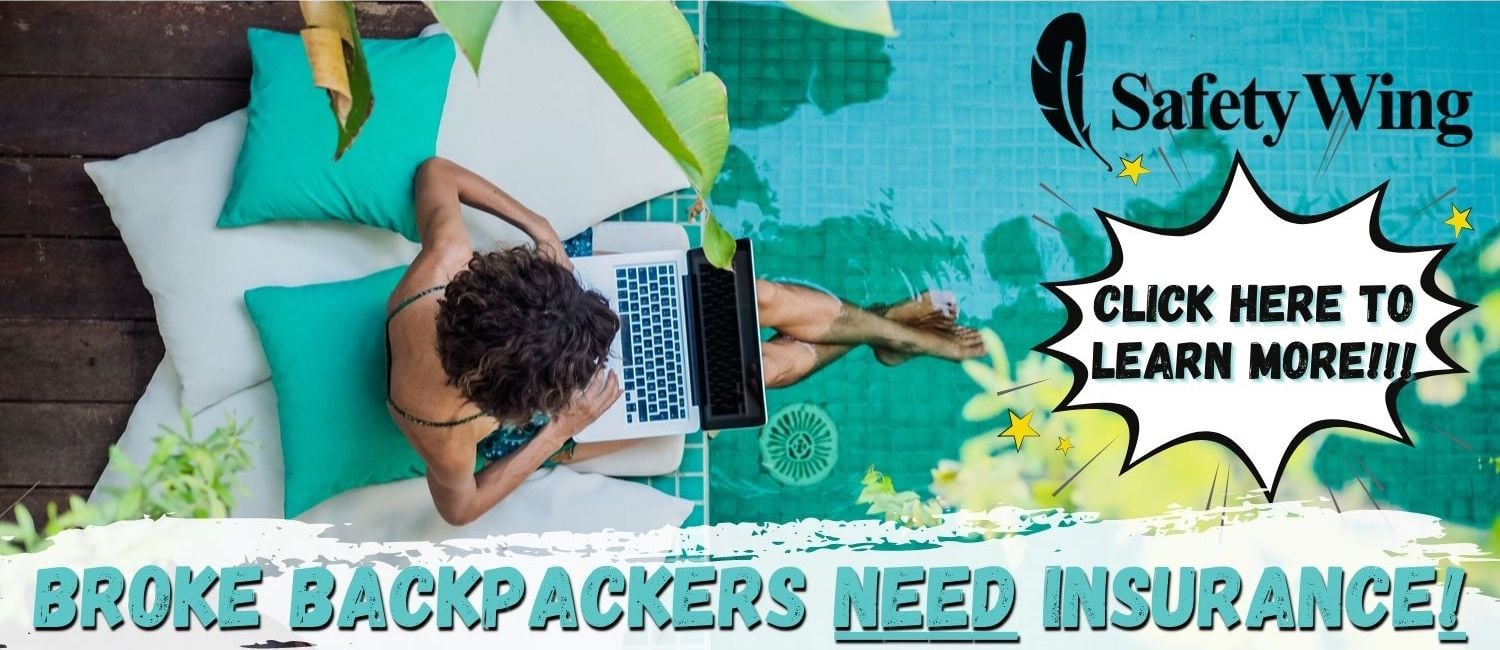 SafetyWing is cheap, easy, and admin-free: just sign up lickety-split so you can get back to it!
Click the button below to learn more about SafetyWing's setup or read our insider review for the full tasty scoop.
Final Thoughts on Stunning Places in Sri Lanka
If you haven't noticed by now, Sri Lanka is packed to the rafter with beautiful places to visit. From spectacular beaches to gorgeous temples and endless amounts of scenic beauty, the atmosphere in Sri Lanka is something to be adored.
Whilst all of these locations are well worth the visit, I had that kind of experience in Ella. Though a word of recommendation: don't stay in town. The most beautiful place in Sri Lanka for me was the surroundings of the 'ordinary'.
It's one of the cheaper destinations in the world. That makes it easy to find good hostels, meet people, and open opportunities for yourself and the local people. Then you really see these gorgeous destinations unfold in front of your eyes.
If you think I've missed anything, or have any recommendations of your own, let me know in the comments! I know there's yet more of Sri Lanka to discover.
---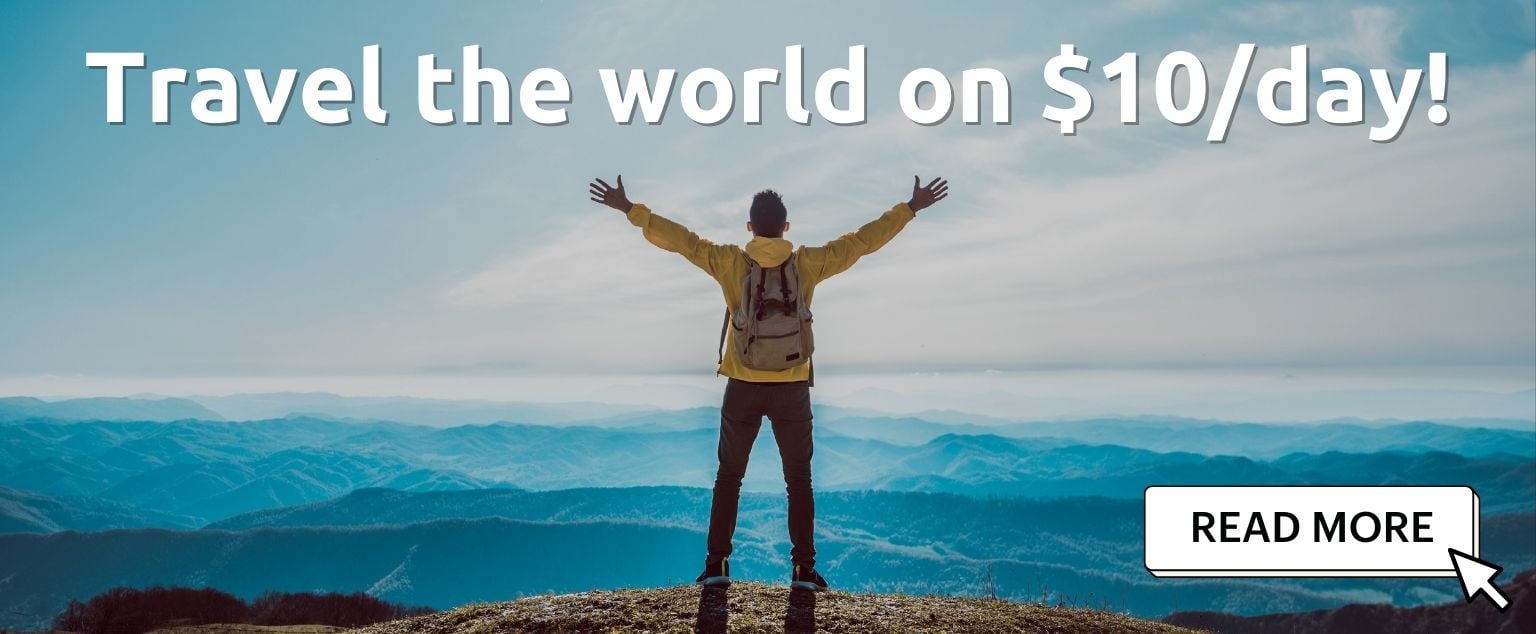 And for transparency's sake, please know that some of the links in our content are affiliate links. That means that if you book your accommodation, buy your gear, or sort your insurance through our link, we earn a small commission (at no extra cost to you). That said, we only link to the gear we trust and never recommend services we don't believe are up to scratch. Again, thank you!