Sri Lanka is a small island with a lot to offer. With endless natural landscapes, stunning beaches, and an abundance of incredible wildlife, it's the perfect backdrop for someone looking to escape the city life and do some inner healing.
It's a spiritual country, having most of the population identify as Buddhist, which means if you're looking for a meditation retreat in Sri Lanka, you're looking at the experts.
Meditation retreats allow you to focus your mind elsewhere, away from the troubles of back home. You can also learn about Ayurvedic practices, as well as be in a space designed to promote healing, rejuvenation, and relaxation.
Sri Lanka is just about bursting at the seams with meditation sanctuaries offering escapes for people looking to improve their emotional health and restore balance to their life.
If you're not sure if a retreat is right for you and don't know where to look, don't worry, because this guide will reveal everything you need to know about a meditation retreat in Sri Lanka.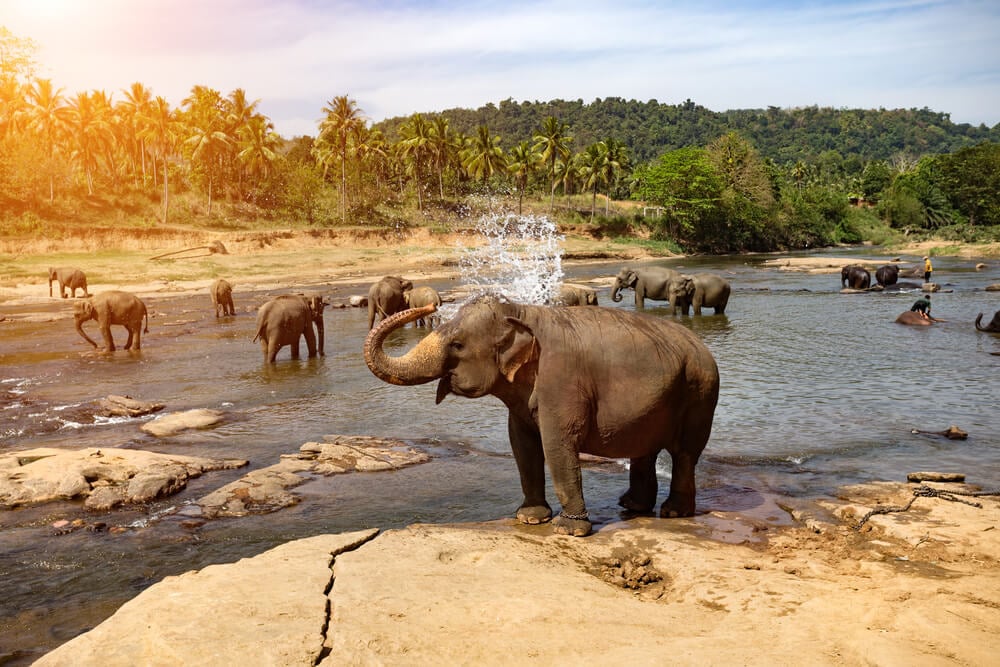 Why Should You Consider a Meditation Retreat in Sri Lanka?
Are you feeling tired, out of sorts, or disconnected from yourself or from the world around you? Living in the modern world can sometimes get overwhelming and separate you from your spiritual self.
It's easy to get caught up in the rat race, but living this kind of life can leave you feeling tired and drained even when you're doing everything else right. It can make you unmotivated, and unfocused, and generally hinder your emotional and mental health.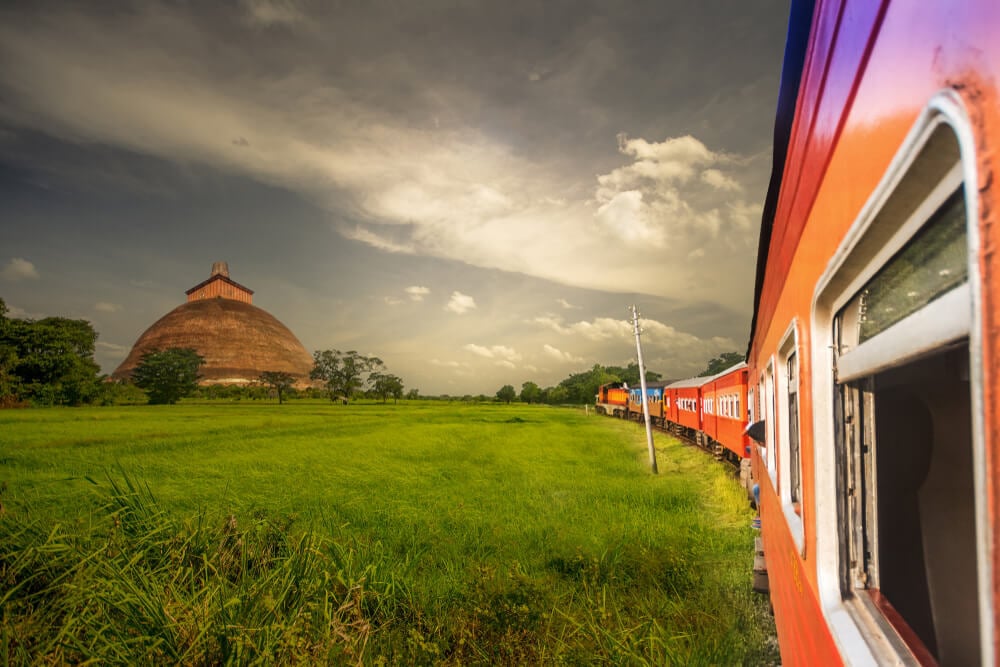 Going on a meditation retreat in Sri Lanka can help you remedy all of these issues. It's your chance to distance yourself from the noise, demands, and busyness of modern life and to reconnect with your inner self.
The practices at these sanctuaries support and encourage growth in your mind and in your soul. They can be a period of intensive inner development, one that leaves you healthier, happier, and with a better sense of yourself afterwards.
What Can You Expect From a Meditation Retreat in Sri Lanka?
Sri Lanka is the ideal location for a meditation retreat. It has so many backdrops that offer a connection to nature that you just can't find at home. I mean, what are the odds of seeing an elephant walk through your backyard?
The location is one of the best bonuses about attending a meditation retreat in Sri Lanka, but there are more.
There are a huge variety of retreats in this country, from dedicated meditation sanctuaries that offer a variety of meditation techniques and disciplines, to those that combine other forms of meditation such as yoga.
No matter what type of retreat you want to attend, you'll find retreats that cater to every level. This means you'll be able to gain everything you want from the experience. If you've never meditated before, no problem, if you've been meditating your whole life, great! Never think there's nothing left for you to learn.
You can also find retreats that promote other aspects of healing your body, such as Ayurvedic medicine, one of the oldest health traditions in the world that comes from Sri Lanka's neighbor, India.

Unlock Our GREATEST Travel Secrets!
Sign up for our newsletter and get the best travel tips delivered right to your inbox.
How to Choose the Right Meditation Retreat in Sri Lanka for you
There is no one meditation retreat that will suit everyone. You're an individual, with individual needs and wants from your break from the world.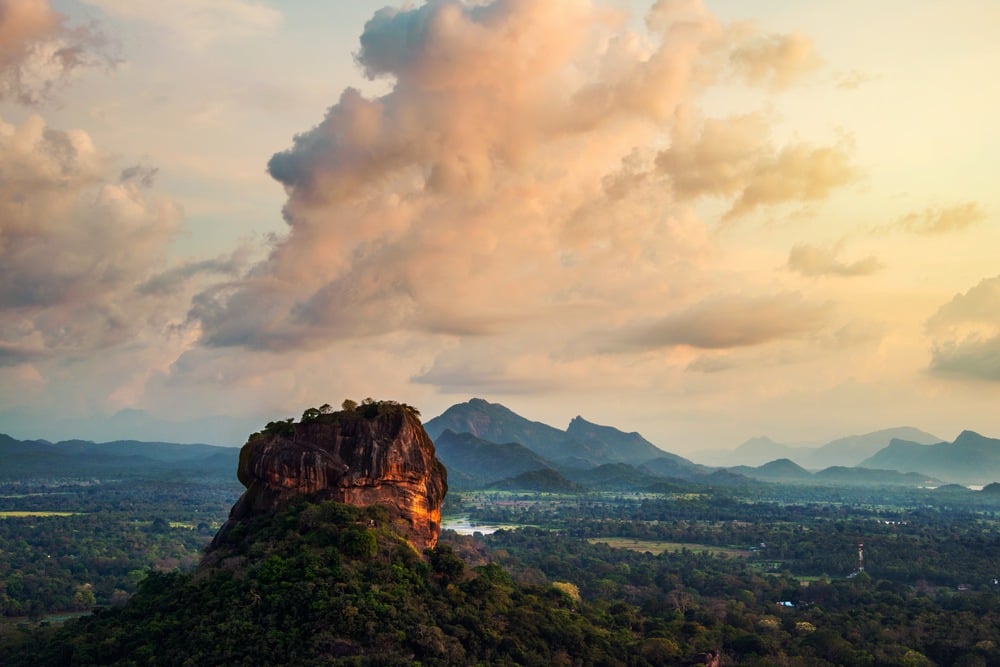 What you want to get out of the retreat is paramount to choosing a meditation sanctuary. For example, you might be looking to do some serious inner work, or you might be looking for some simple education to add to your Sri Lanka itinerary to take home with you.
After you've figured out your goals, you're going to need to consider the following…
Location
The location is one of the most important considerations when you're choosing a retreat. You want a location that's quiet, serene, and conducive to the inner and outer work that you're doing. The retreats in Sri Lanka are spread across the country, so you can enjoy a variety of environments during your stay.
When traveling in Sri Lanka, you should always stay in the Southern Province as the North is a little unsafe. You'll find a local vibe in the village of Thudugala in the Western Province.
Most of the retreats are outside the city, as the whole point is to disconnect and get out into nature. However, if you've only got a short amount of time to spend at a retreat, look for one near Kandy in the Central Province, once the capital of the ancient kings of Sri Lanka. It's also on the main tourist trail near all the top places to visit in Sri Lanka.
Practices
One of the best things about the meditation retreats in Sri Lanka is the fact that they're tailored to every level. That means that you will get something from the experience no matter if you're a beginner or an expert.
In terms of the practices themselves, of course, you'll find lots of meditation work. This often includes breath work exercises, meditation in nature, and mantra sessions.
Meditation retreats are also often paired with other practices such as yoga. Yoga is a form of meditation that combines movement and breath work to restore inner balance.
The yoga sessions are usually a blend of different styles of yoga from yin yoga to restorative, vinyasa, and hatha yoga. If you like the idea of a meditation and yoga retreat in Sri Lanka, you'll never be short of options.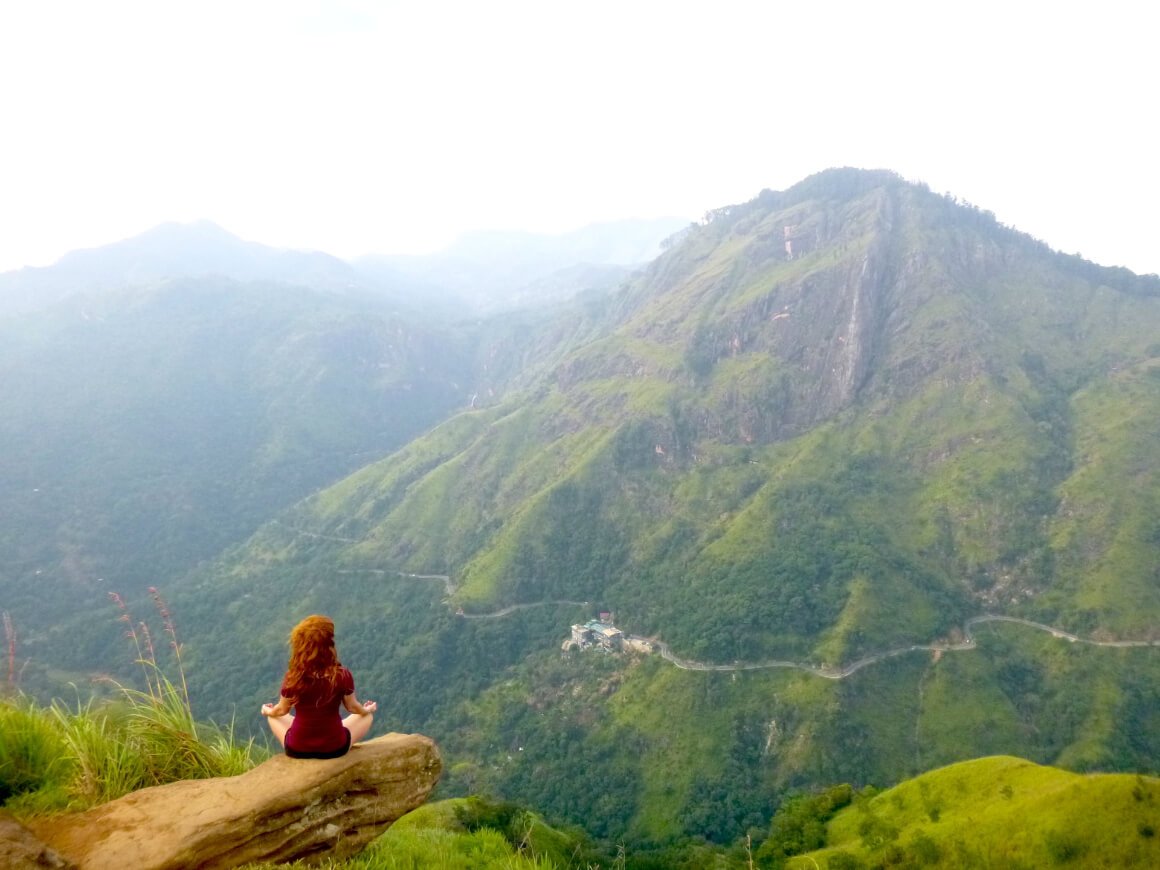 Price
Meditation retreats in Sri Lanka are fairly inexpensive, especially compared to other locations around the world. The biggest factor when it comes to increasing the cost is the length of the retreat. If you're on a tighter budget, then look for a shorter retreat. You'll still enjoy lots of meditation, great food, yoga, and other extras.
Another area that determines the price is how luxurious the amenities are. If you're staying in a private room in an eco-resort with a pool, you can expect to pay more than a shared tent in nature. If you don't have a lot of money to spend, consider a retreat with more basic amenities.
Perks
One of the biggest perks of going on meditation retreats in Sri Lanka is the Ayurveda. Quite a few of the meditation sanctuaries offer Ayurvedic practices in their offering as a way to enhance your health and growth during your stay.
Ayurveda is a system of medicine that originated in India more than 3,000 years ago. This system is about more than healing illnesses, it's about enhancing overall health and life through natural foods, herbs, and practices.
If you've ever wanted to experience and learn from a completely different way of eating and living, then look for a retreat that will teach you more about this system of medicine.
Other perks of a meditation retreat are the activities that come with it. You'll find that meditation is offered daily, but you'll have lots of free time to do what you want. Sometimes retreats offer other activities to fill the time such as hiking trips and surfing lessons.
Duration
When choosing a retreat in Sri Lanka you need to consider how long you want to stay. Retreats are not flexible about this, so you can't just pack up and leave whenever you feel like it – you have to commit.
Retreats in Sri Lanka vary from weekend retreats, to a week, to 21 days. There's enough variety on offer so you can find the duration that's perfect for your schedule.
The longer the retreat does not necessarily mean you get the most benefit. Do take in all the factors I mentioned above when deciding on your retreat.
The Top 10 Meditation Retreats in Sri Lanka
If you're ready to take the leap and make meditation a more important part of your life, then take a look at these top meditation retreats in Sri Lanka!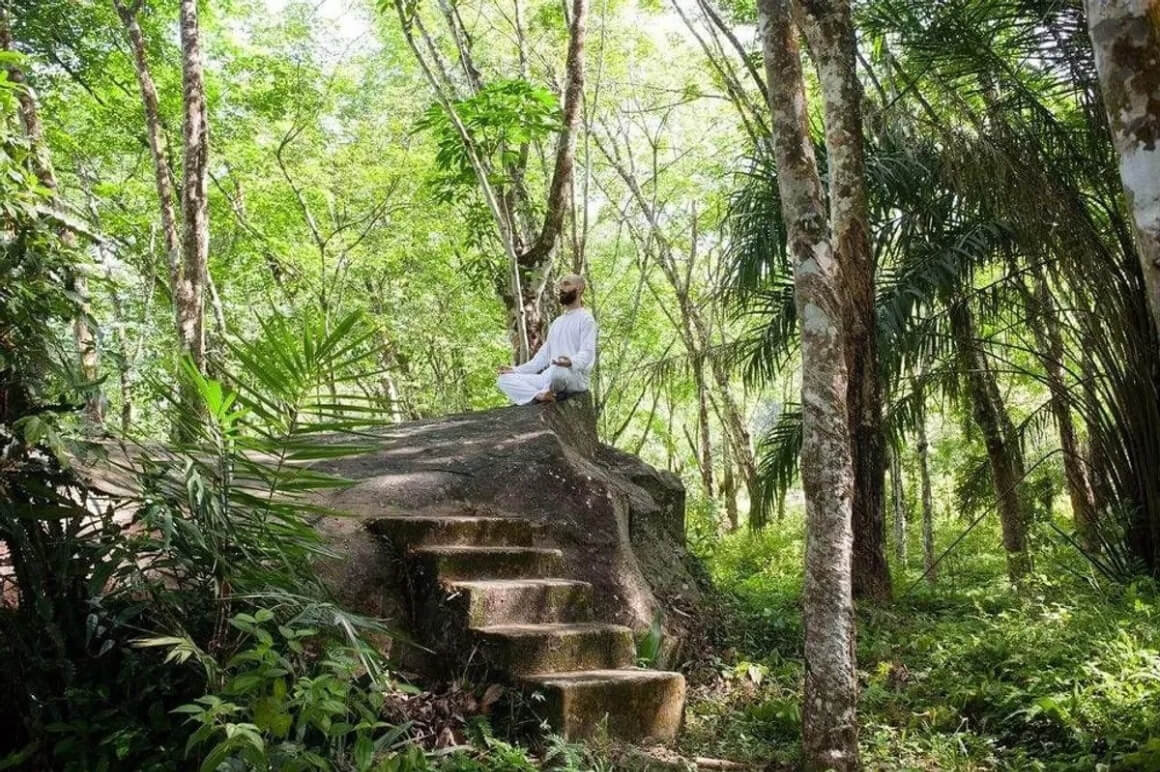 $
Thudugala Road, Thudugala, Sri Lanka
This retreat has a real focus on nature's ability to soothe your mind and body. It aims to aid you in connecting with your inner world. It has a real community feel and this will help you to connect to others who are on the same journey and to feel strong enough to take that journey yourself.
The retreat is suitable for all levels and offers daily meditation as well as yoga classes that focus on different disciplines for maximum benefit.
The retreat is run by and supports the local community and most of the teachers are locals from underprivileged backgrounds who have been trained in the techniques that you'll learn.
Best Women's Wellness & Meditation Retreat in Sri Lanka – 3 Day Forest Yoga Retreat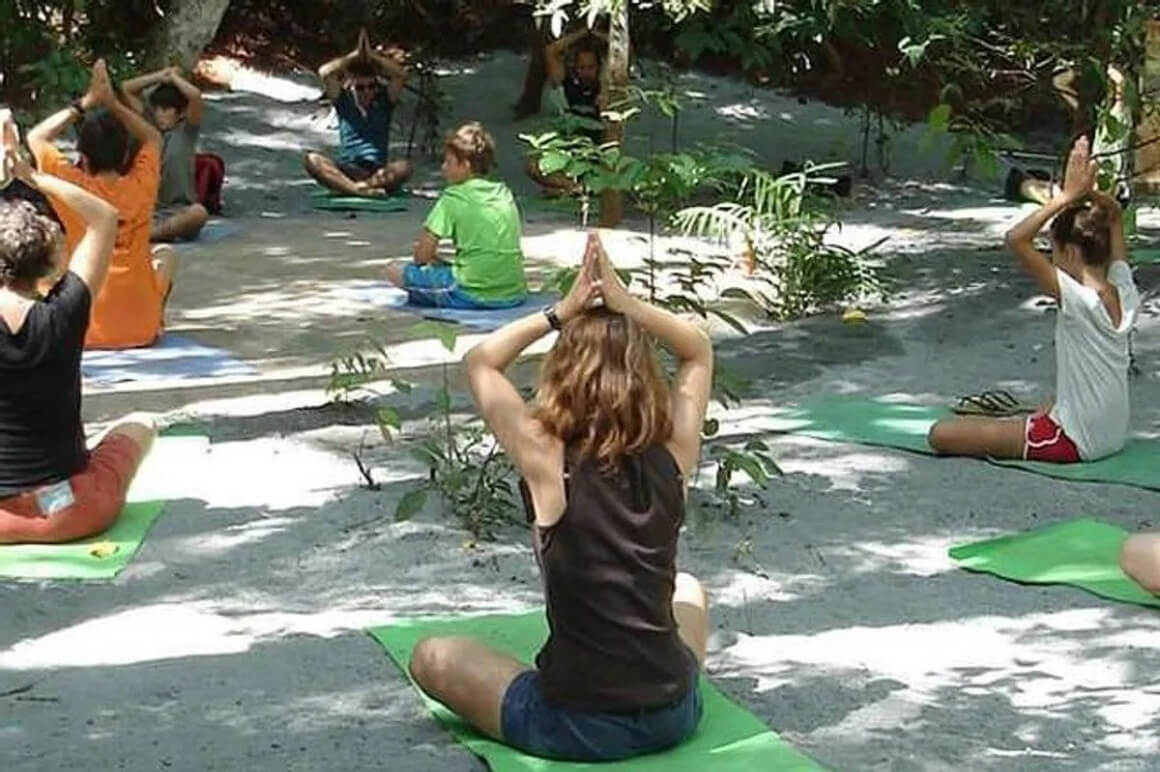 This is a short retreat that packs a lot in, mostly because it's specifically tailored to your needs and wishes. Located close to the big city of Kandy, it has a surprisingly basic and rural feel, where you'll live close to nature while seeking out holistic ways of wellness.
You'll also indulge and nourish your body with lots of organic vegetables and fruits, herbal medicines, and Ayurvedic treatments that will take your daily yoga and mindfulness teachings to the next level.
And if you want to take more of what you learn back home with you, then make sure you attend one of the retreat's traditional cooking demonstrations during your stay.
Month to month payments, no lock-in contracts, and no itineraries required: that's the exact kind of insurance digital nomads and long-term traveller types need. Cover yo' pretty little self while you live the DREAM!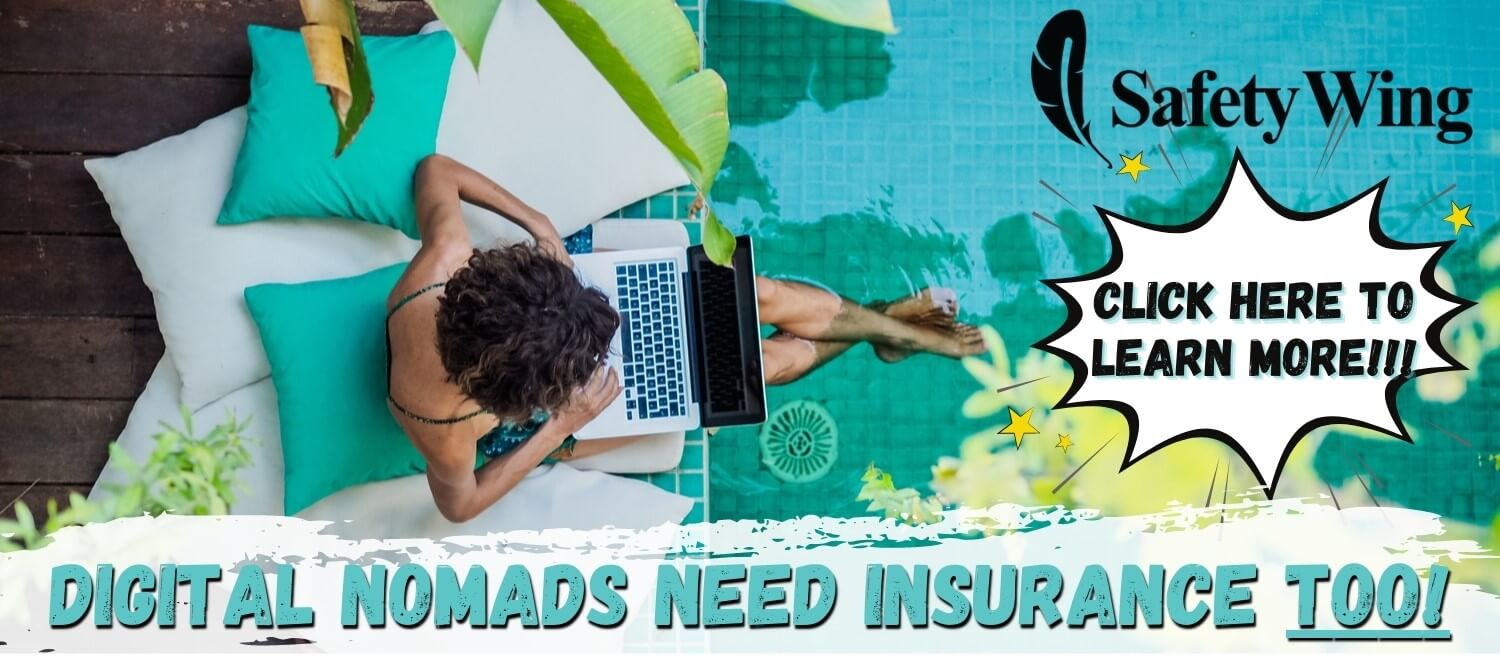 SafetyWing is cheap, easy, and admin-free: just sign up lickety-split so you can get back to work! Click the button below to learn more about SafetyWing's setup or read our insider review for the full tasty scoop.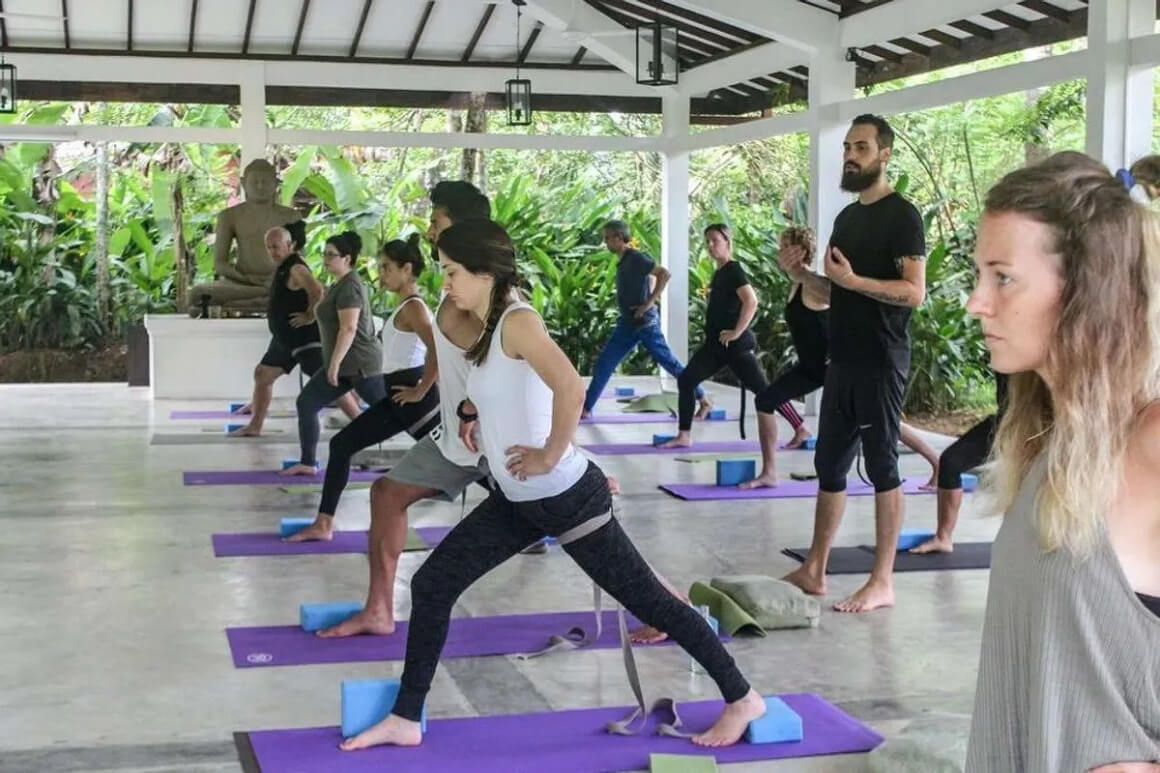 Despite the very good price, this retreat offers a ton of practices that will help you heal, relax, and get back in touch with your inner self.
Of course, it has yoga and meditation classes for all levels, but it also offers extras like nature walks and sessions with Ayurvedic doctors. It has a focus on Ayurvedic medicine and aims to provide its guests with a tailored Ayurvedic medicine plan during their retreat.
The retreat is for all levels and offers delicious vegetarian or vegan food that can be tailored to any allergies or sensitivities you have. You can also sign up for some additional activities during your stay in case you want to get more from your time.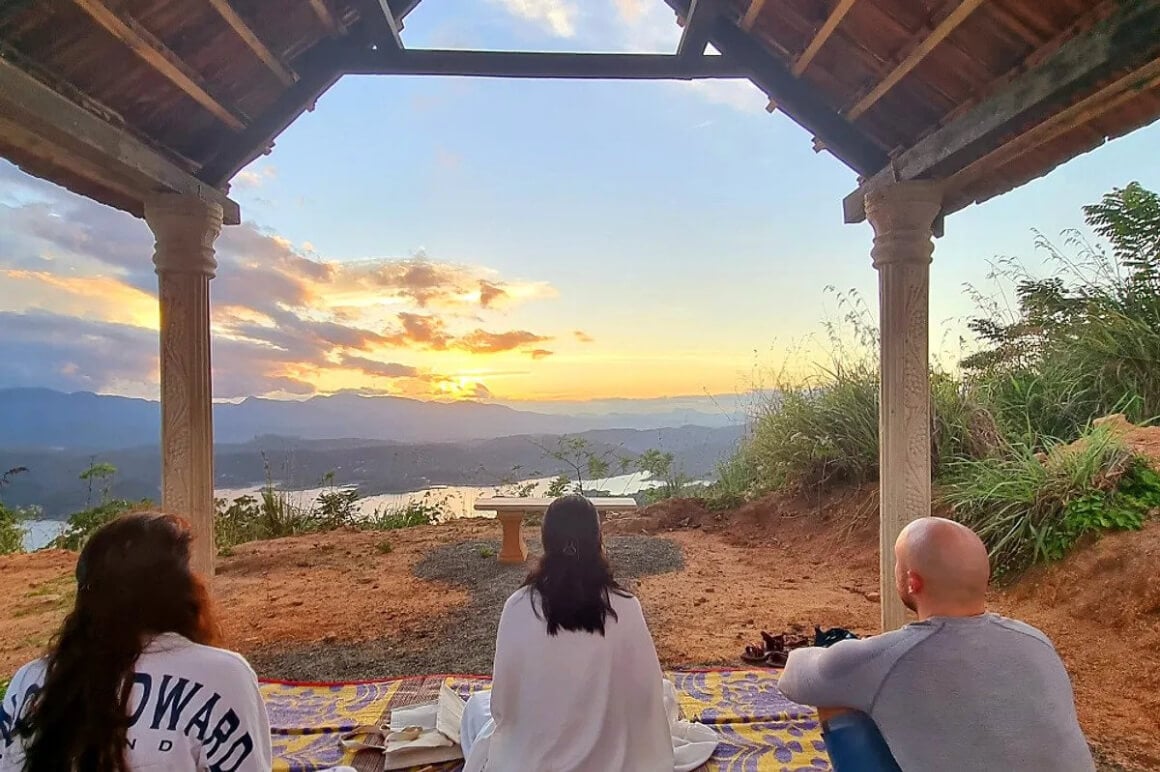 $
Kandy, Central Province, Sri Lanka
This retreat has a lot of features that make it ideal for solo travelers and backpackers. For starters, the price is really good, so if you're traveling on a shoestring, you should still be able to afford this time away.
Secondly, the retreat is located close to the big city of Kandy. With all the noise and busyness, you won't have time to get lonely even if you're traveling alone.
The retreat also features a well-known Tibetan Yoga Teacher known as Tseyang so that you can learn the most authentic and effective practices from someone who's really been there. It's suitable for all levels and the sanctuary overlooks the Knuckles Mountain Range for the ultimate atmosphere.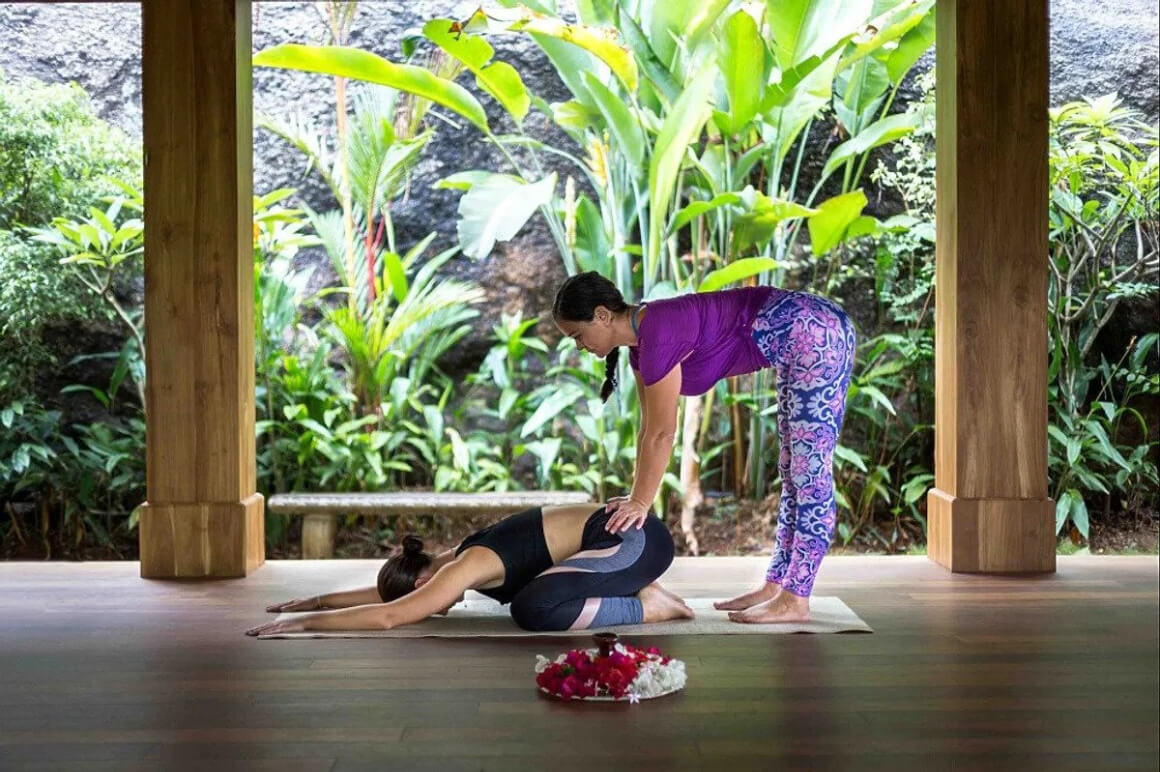 $
Digana, Central Province, Sri Lanka
This is the best choice of retreat when you're looking for a small, warm atmosphere in a quieter part of Sri Lanka.
The surrounding location is gorgeous and remote and during your stay, you'll bask in the wild mountains, go swimming or paddleboarding in the lake, and really get back in touch with a side of nature that few modern people ever see.
The retreat offers expert yoga classes, restful and enlightening meditation, and guided hikes to nearby cave temples. You'll also eat delicious vegan and vegetarian meals that take from both Western and Sri Lankan cuisine and watch the sun go down over the mountains, a truly spectacular sight!
Forget boring accommodation… book yourself an EPIC STAY!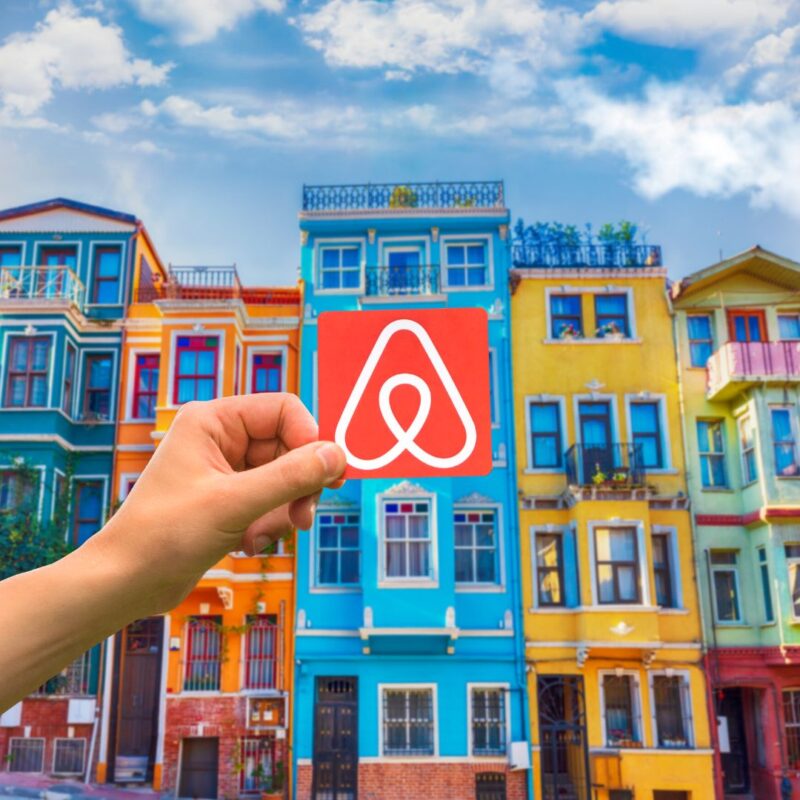 Why stay in a naff hotel when you can stay in a cosy, stylish local house instead? And for half the money too!
Stay somewhere EPIC and save your hard-earned dollars — from houses to barns to castles and caves, there is an Airbnb for every occasion!
Book an EPIC Stay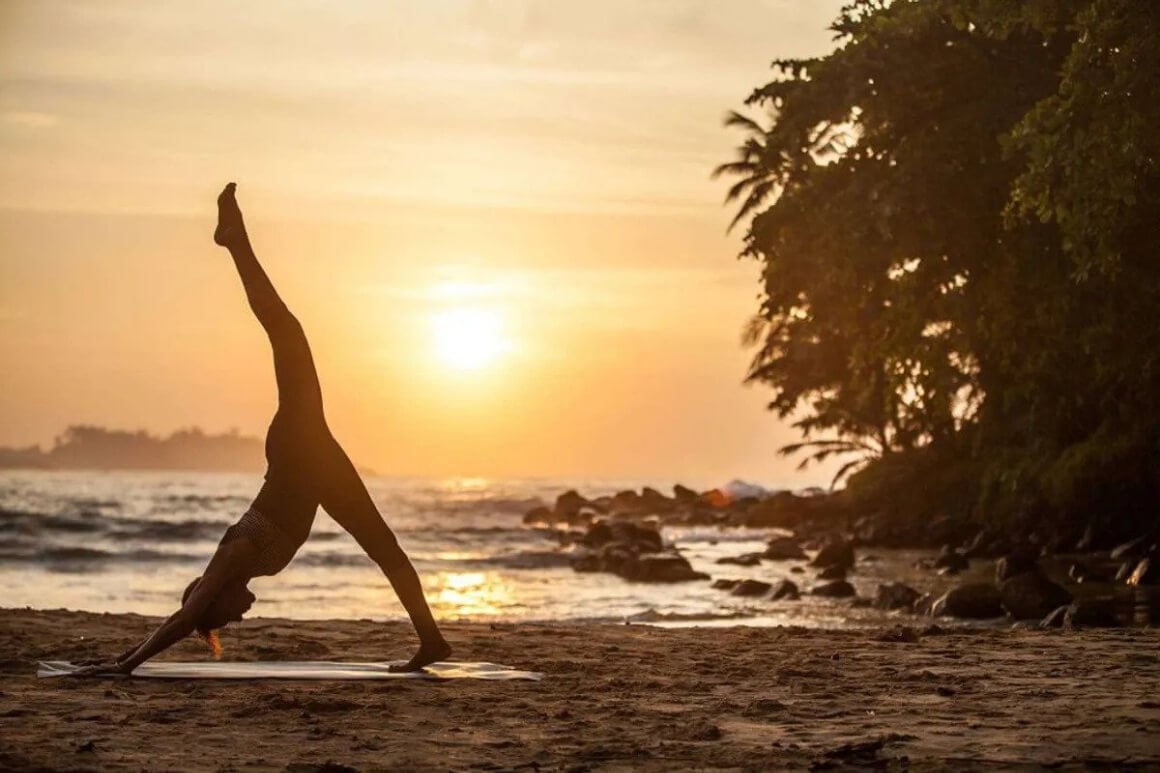 $$
Talalla, Southern Province, Sri Lanka
There's nothing quite like the beach for making you and your problems feel small, swept away by the endlessness and the power of the ocean.
This retreat gives you the chance to strengthen your mind and body by the stunning Talalla beach, adding all the relaxation and majesty that the ocean brings to your time away from the world.
You'll eat vegetarian or vegan organic food, do Vinyasa, Restorative, Nidra, or Yin Yoga and take part in daily meditation sessions and workshops designed to gently but firmly put you on a better path. For surroundings and practices, you really can't get better than this retreat!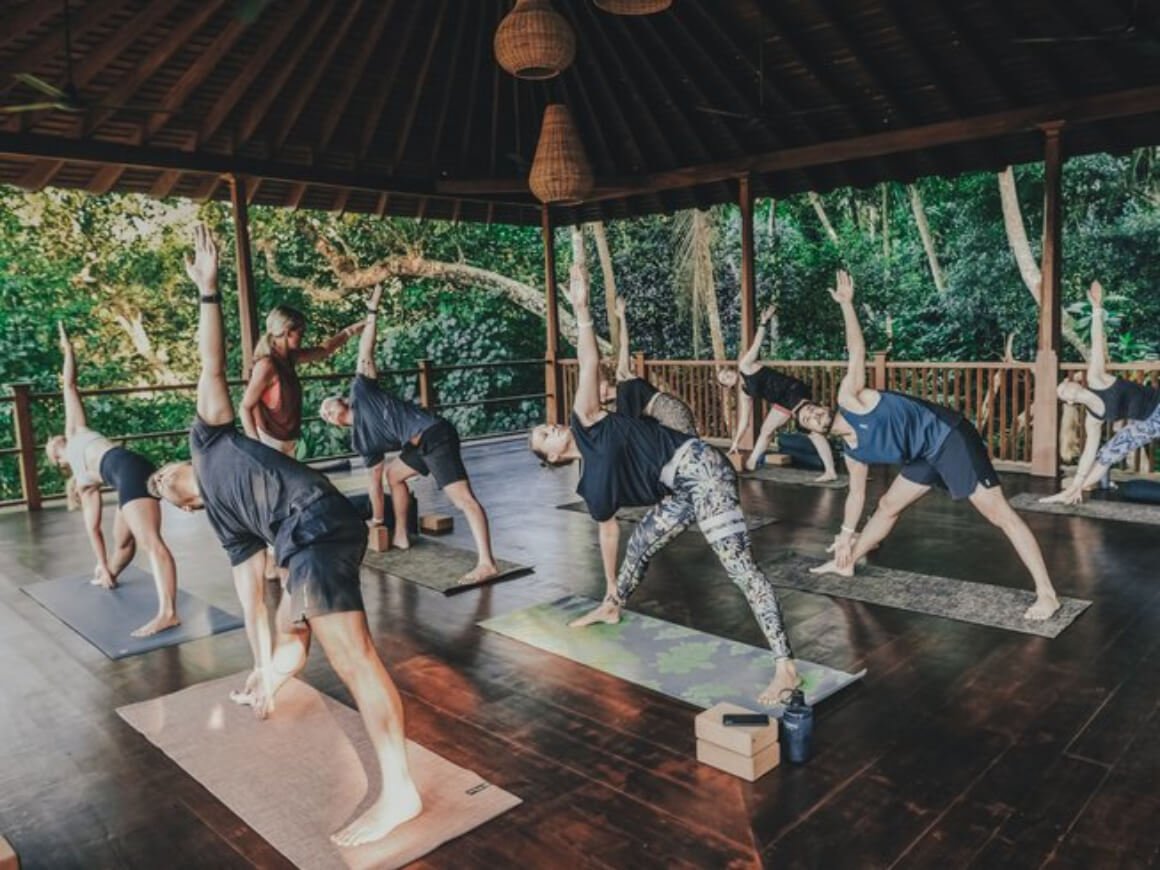 $$
Hiriketiya Beach, Dikwella, Matara, Southern Province, Sri Lanka
This retreat is ideal if you're looking to explore your inner self in a stunning, magical location. It's literally in a tropical paradise, with the retreat located on a headland with two beaches on either side. The presence of the sea, and the chance for outdoor experiences, will all encourage you to rest, heal, and relax.
And just in case you need more, you will get the chance to work with the staff to create a yoga practice that suits your needs and wishes. You can also learn to surf or improve your wave riding abilities during the day at this beachside sanctuary before you settle down in the evening for more yoga and some meditation.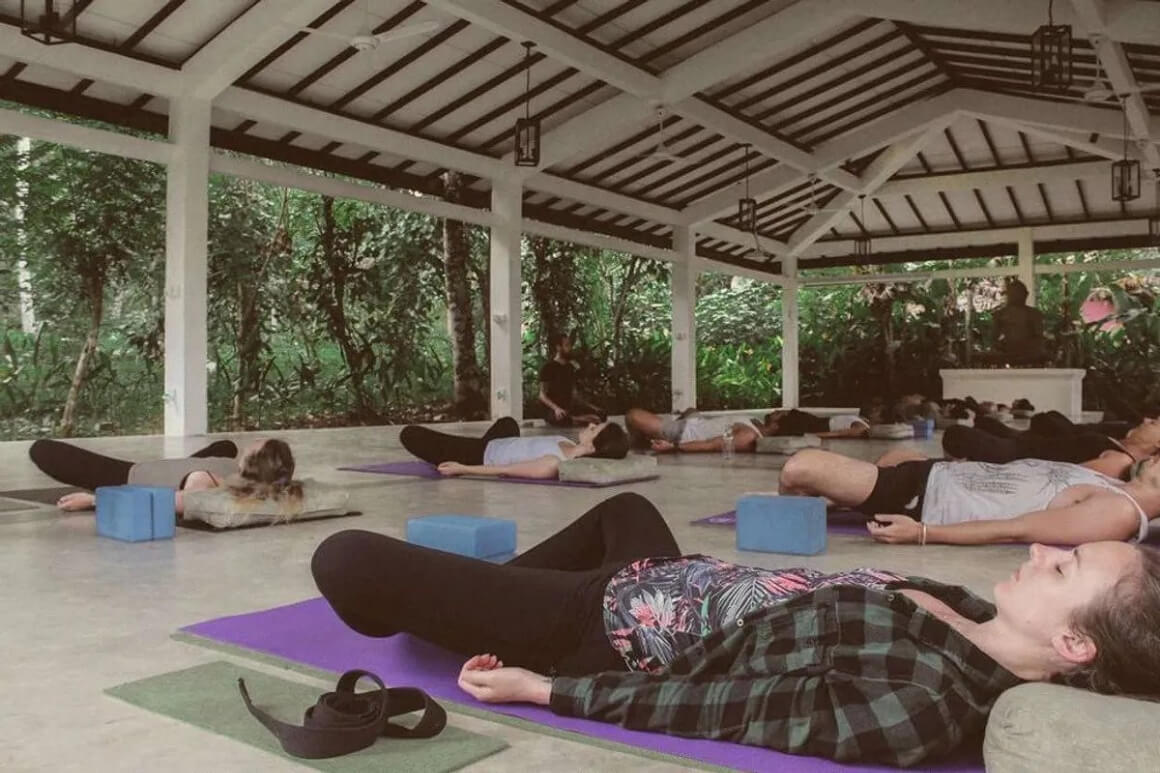 $$$
Thudugala Road, Thudugala, Sri Lanka
It can take a lot of time to do the kind of damage and disease that sends you to a retreat, so it only makes sense that sometimes you'll need a little longer to heal that damage.
This retreat will give you that time and then some. With 21 days in Sri Lanka's beautiful countryside, you'll have the time to relax, detoxify, and rejuvenate during your stay. And you'll go home with lots of valuable techniques too.
This retreat offers yoga classes, meditation classes, and Ayurvedic treatments to help to rebalance and revitalize your body and your soul. It also has delicious, fresh food sourced from the local community and lots of chances for you to learn from the local teachers.
Is This the Best Daypack EVER???
Want to learn cooking skills that you can take home with you and use to improve your everyday diet while you're in Sri Lanka? Then you must spend your time at this retreat.
Located just outside Kandy, this retreat will give you ample chances to learn new yoga and meditation practices as well as eating and life principles that come from Ayurveda traditions.
You'll get the chance to learn about Ayurveda in a farm-to-fork philosophy and participate in the creation of meals from the start of the process to the end. Explore the nearby waterfalls in your free time and go home with new tips and tricks that will enhance your meals back home for years to come.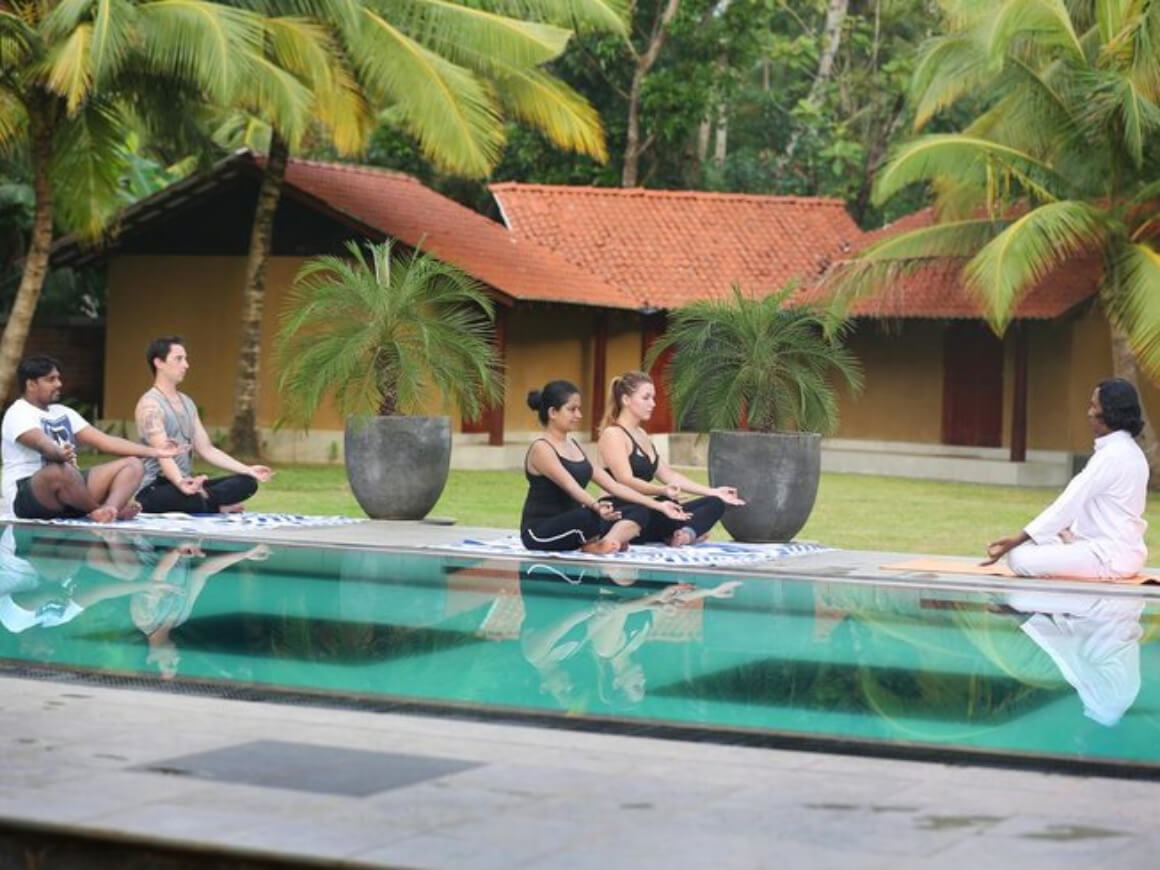 $$
Beruwala, Kalutara District, Western Province
This meditation retreat in Sri Lanka really strikes a balance between traditional medicine, yoga, and inner work. During your stay, you'll eat food that's tailored specifically to your body type according to the Ayurvedic system and learn more about how to use this system to live better and healthier.
You'll also enjoy massages that are designed to open up the sore and congested parts of your body along with daily yoga and meditation sessions that will encourage you to look inward for your own happiness and balance.
All of this in a Dutch colonial property surrounded by lush rainforest and an authentic family environment!
Don't forget insurance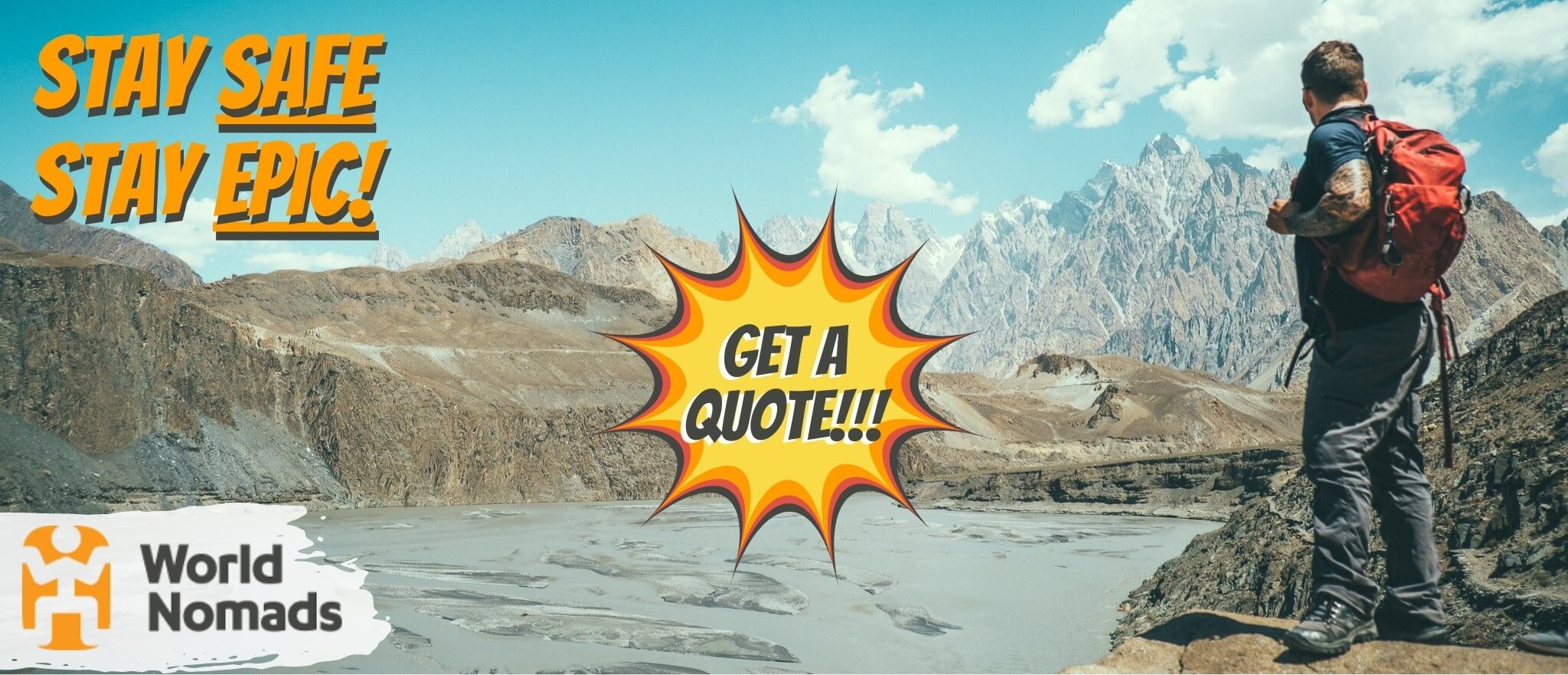 World Nomads' mission is to support and encourage travellers to explore their boundaries. They offer simple & flexible travel insurance, and safety advice to help you travel confidently.
They've been doing it since 2002 – protecting, connecting, and inspiring independent travellers just like you.
Get a quote below or read our in-depth review!
World Nomads provides travel insurance for travelers in over 100 countries. As an affiliate, we receive a fee when you get a quote from World Nomads using this link. We do not represent World Nomads. This is information only and not a recommendation to buy travel insurance.
Final Thoughts on Meditation Retreats in Sri Lanka
When it comes to choosing a meditation retreat in Sri Lanka, there's plenty of top-rated yoga, meditation, and Ayurveda retreats that offer practices to impact your life for years to come.
If you're not sure which retreat is right for you, take a look back at my overall favorite retreat. It's the perfect length of time to get the most from your stay and offers great practices and a real community feel.
One of the best things about a retreat in Sri Lanka is you'll be supporting the local communities, so you'll feel even better about yourself and your choices at the end of each day.
---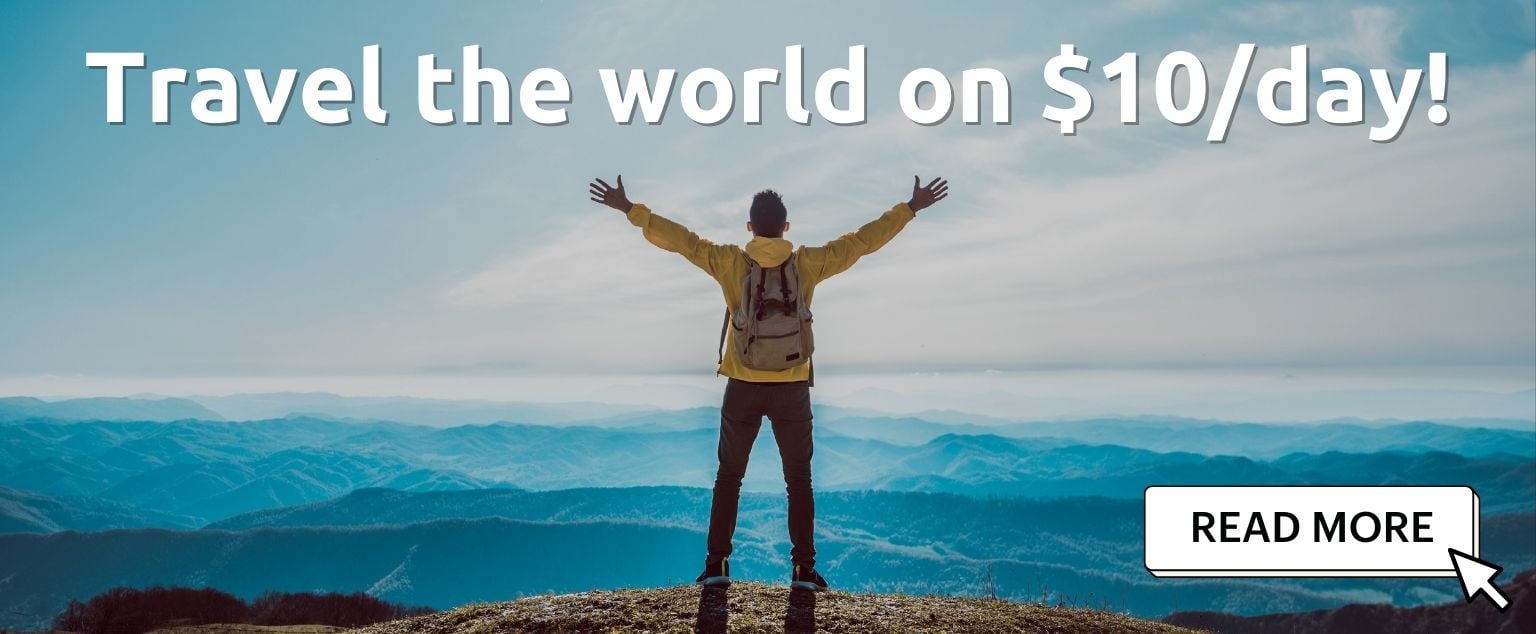 And for transparency's sake, please know that some of the links in our content are affiliate links. That means that if you book your accommodation, buy your gear, or sort your insurance through our link, we earn a small commission (at no extra cost to you). That said, we only link to the gear we trust and never recommend services we don't believe are up to scratch. Again, thank you!