Sri Lanka has recently turned a corner after a severe economic crisis resulted in devastating fuel, food and medicine shortages. With a new captain at the helm, prospects are looking up for Sri Lanka, and tourism has a crucial part in rebuilding the economy…
…Yes, Sri Lanka is safe to travel to.
In fact, they really want and need tourists to help improve the economic situation. And don't worry, whilst many parts of the country are still facing long lines, tourism has been given certain privileges in order to make sure your visit runs super smoothly.
Unfortunately, whilst Sri Lanka is practically begging you to visit, there are still pockets of knowledge you should have in order to ensure a safe visit. It's important to know these for several reasons.
For example: Landmines are still being cleared in the North.
This guide will serve as a light unpack of the political situation in Sri Lanka and will provide in-depth coverage of the situation for everyone – from families to solo female travellers – in this jewel of a country. So is Sri Lanka safe?
Let's dive in!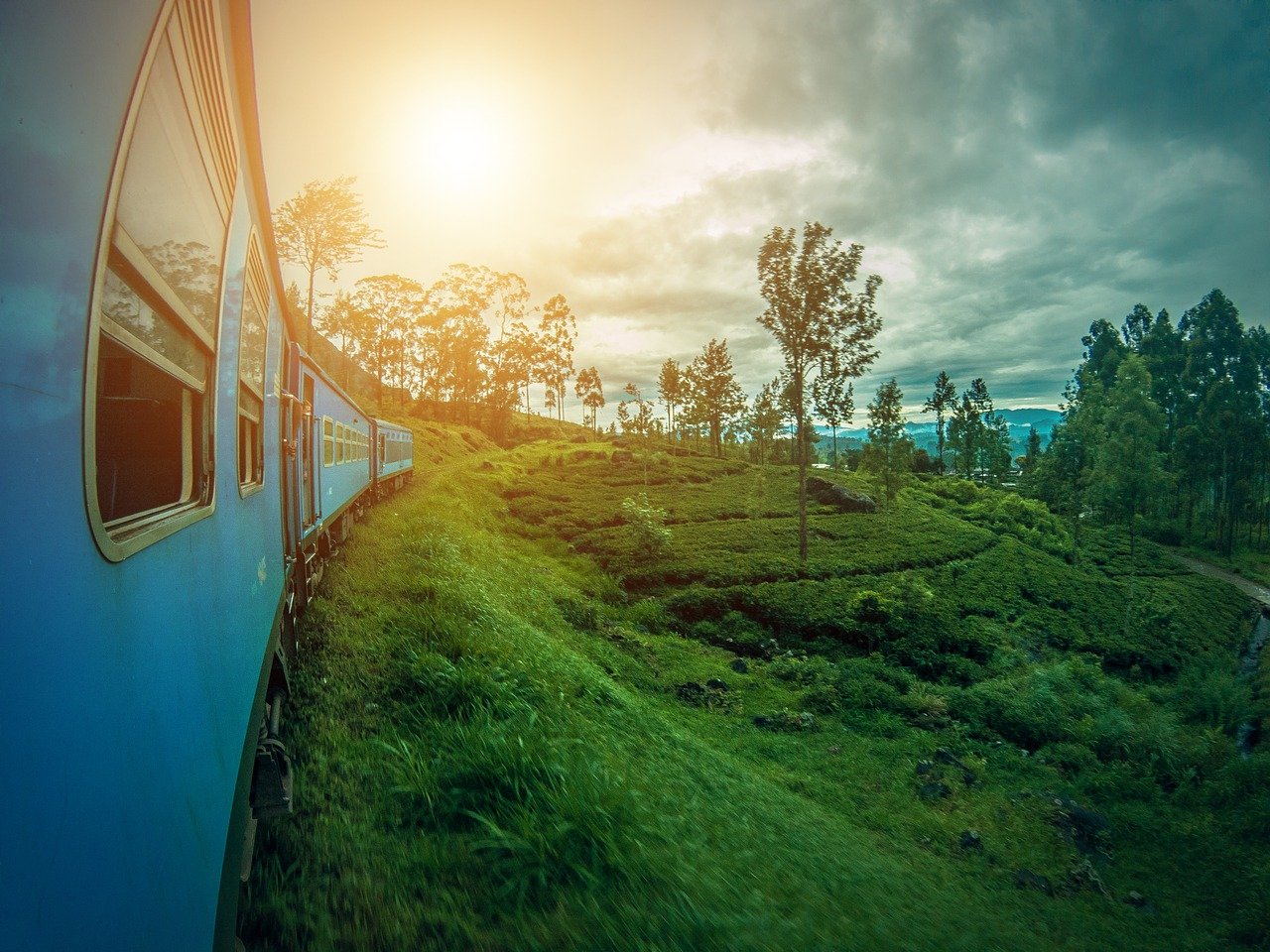 There is no such thing as a perfect safety guide, and this article is no different. The question of "Is Sri Lanka Safe?" will ALWAYS have a different answer depending on the parties involved. But this article is written for savvy travellers from the perspective of savvy travellers.
The information present in this safety guide was accurate at the time of writing, however, the world is a changeable place, now more than ever. Between the pandemic, ever-worsening cultural division, and a click-hungry media, it can be hard to maintain what is truth and what is sensationalism.
Here, you will find safety knowledge and travel advice for travelling Sri Lanka. It won't be down to the wire cutting edge info on the most current events, but it is layered in the expertise of veteran travellers. If you use this guide, do your own research, and practise common sense, you will have a safe trip to Sri Lanka.
If you see any outdated information in this guide, I would really appreciate it if you could reach out in the comments below. I strive to provide the most relevant travel information on the web and always appreciate input from our readers (nicely, please!). Otherwise, thanks for your ear and stay safe!
It's a wild world out there. But it's pretty damn special too. 🙂

Unlock Our GREATEST Travel Secrets!
Sign up for our newsletter and get the best travel tips delivered right to your inbox.
Is Sri Lanka Safe to Visit Right Now?
Whether you want to backpack Sri Lanka like a proper vagrant or relax at one of Sri Lanka's finest, Sri Lanka is safe for travel.
However, given the political environment is currently fluctuating at blistering speeds, it's a smart move to monitor local media, and listen to local authorities when determining the true situ "on the ground".
A quick google of reliable travel authorities can unveil a lot of relevant information, but I personally am of the view they consistently make things out to be worse than they are (you should still listen though).
It is worth doubling down on your research into this unbelievable country, not only to unveil hidden or even well-known Sri Lankan gems but to make sure you have not missed a crucial piece of information. Like keeping personal identification on you at all times (your passport).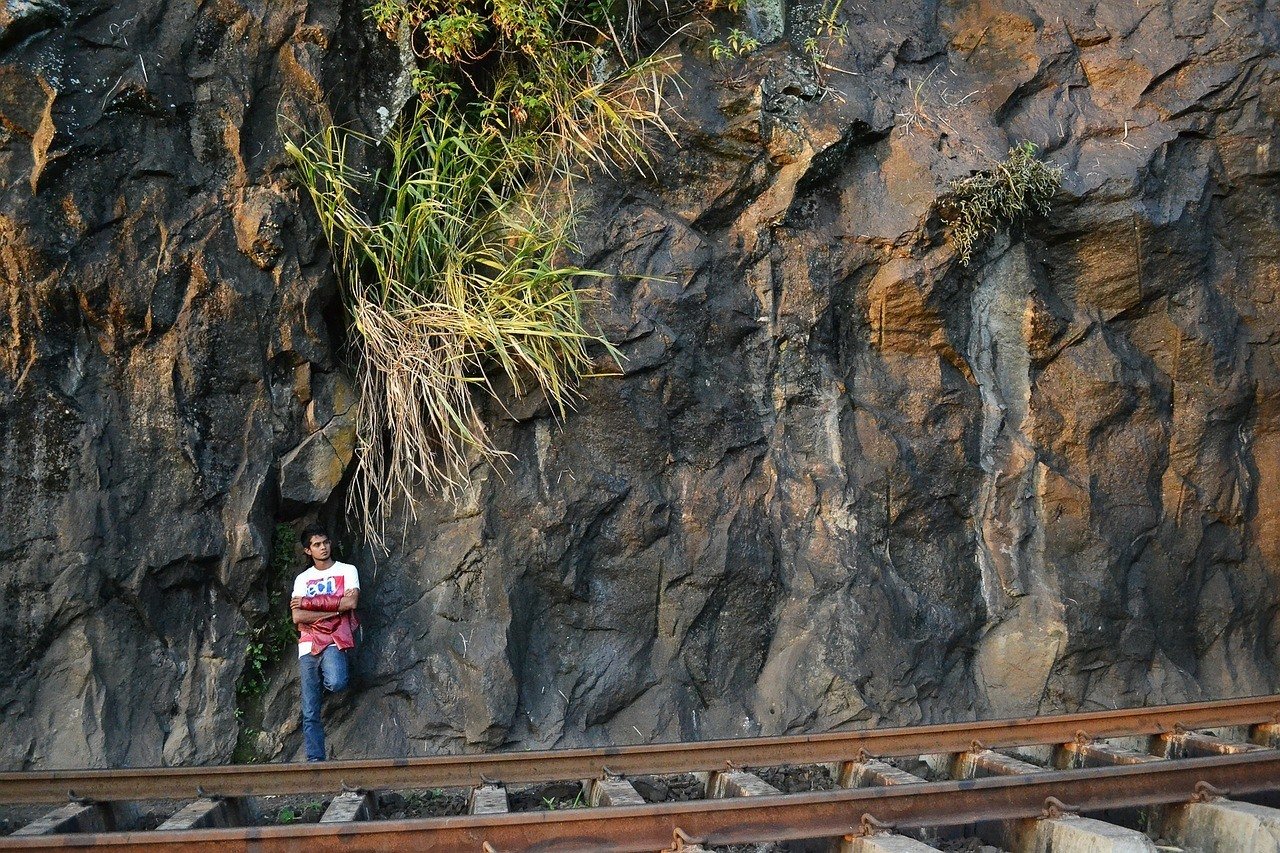 Having survived the Sri Lankan civil war in 2009, the easter bombings in 2019, and now the 2022 protests and economic crisis, tourism has been through a fair amount in Sri Lanka. The U.S. travel advisory currently rates it as a level 2 country, which is lower than it has been for a while.
Visitors may notice an increased military presence in the north of the island nation. War damage was more extreme here, and they are still actively clearing landmines (although the chances you walk into a minefield are negligible).
A further hazard to watch for is the monsoon rains (there are two monsoon seasons)as they do sometimes cause flooding in areas of the country, and localised landslides can cause temporary road closures. It's a good idea to check the weather before visiting.
On a final note, visiting Sri Lanka as a tourist is a very safe affair. It has what could be called 'The South Asia Effect', though to a much lesser degree than in India. You're very unlikely to be physically harmed or assaulted, but people will try and scrape a little bit of extra cash out of you if the opportunity arises (and often, you can't blame 'em).
Safest Places in Sri Lanka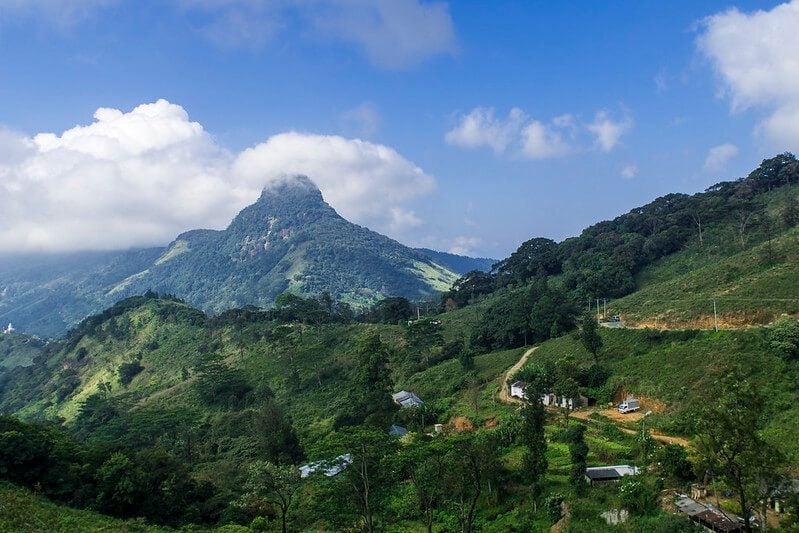 If you're planning a trip to Sri Lanka and you're looking for an area that's super safe, you'll find some places are better than others. I've listed the best (and safest) down below. Lots of Sri Lanka is super safe, especially in smaller towns and villages. Like any country, things tend to be messier when more people are around.
Nuwara Eliya: This is the capital of the tea trade in Sri Lanka and is nestled in cloudy mountain tops. It's a small town, famously connected by the Kandy train service, but it's also quaint and charming. The way of life here is pretty relaxed and the climate is more temperate. The mountains are usually more meditative and tranquil than other parts of Sri Lanka. This is a great place to look for a little spiritual lightening or a Sri Lankan yoga retreat.
Galle: This colonial town on the West coast of Sri Lanka, just south of Colombo, is full of unique history and culture. If you're looking for a little Sri Lankan surf and mind-boggling beaches, you'll find plenty around the city of Galle. There are also some interesting museums, which means it's a good place to go to as a family.
Sigiriya: The town of Sigiriya has access to one of Sri Lanka's top national parks, and is a well-known tourist area. Home also to the famous Sigiriya rock (which is crazy), there are a ton of great things to do. Be aware that Sri Lankan safari driving is not the most safety conscious, which can be frightening at times, especially near elephants.
Places to Avoid in Sri Lanka
It's always hard to suggest places to avoid, as part of travelling is seeing a country for its real self. However, there are parts of the North East that you should avoid entirely, and you should take extra care in crowded areas due to scams and pickpockets.
Jaffna, Kankesanthurai harbour and Palaly airport: Each of these is a high-security zone. You'll want to miss these and just take things easy. Not worth it.
Stations, markets, and packed tourist spots: You'll want to watch out for your valuables in these areas, and keep a sharp eye out for anyone looking to score quick cash. Money vanishes in a blink of an eye, and you can be suckered by fake items, bills, and prices if you are not aware.
Most violent crime in Sri Lanka happens in the northern and eastern provinces of Sri Lanka. This area has fallen behind a bit in terms of development, and there are still scars from the civil war that can mean tensions run a little higher.
However, the North is home to some of the most beautiful places in Sri Lanka, so avoiding the whole district can mean you miss some great stuff!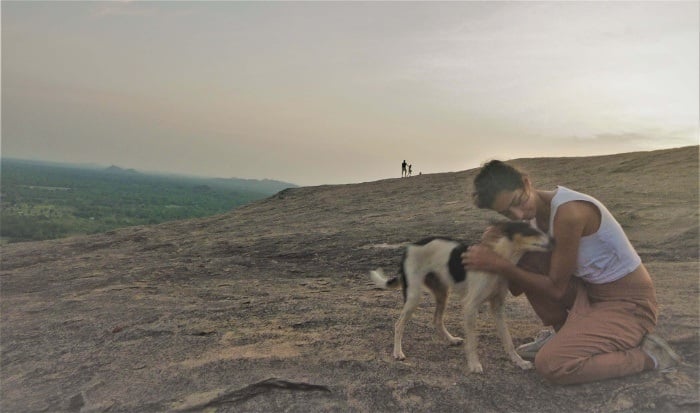 Verdant tea plantations, spectacular train rides through cloud-soaked hills, searching for relics of Buddha, or carving waves on some beautiful beaches – there are plenty of reasons to head to Sri Lanka for your travels.
Travelling safely in Sri Lanka is as much about not doing anything too stupid (still gotta have some fun) as it is about simply being aware – both of yourself and your surroundings as well as the cultural nuances of the island. Most of this is basic knowledge for safe travels.
If it's your first time in Sri Lanka, DEFINITELY read through these, as they could seriously be the difference between a fat fine and having a no-trouble visit.
Keep away from demonstrations or political gatherings – You know how these things can turn anywhere in the world.
Don't use any shoddy-looking ATMs in Sri Lanka – There are plenty of nice ones inside booths with air-con and accompanying jingles.
Look after your valuables at your accommodation – Thefts can happen even within the accommodation premises. Keep your goods locked up! Most hostels in Sri Lanka offer a locker, so make sure to use it.
Same-sex relations are kind of illegal – Yeah, semi-illegal (sort of). Tourists are generally given a free pass, however, just don't be flaunting it too much; keep it low-key.
Don't go sunbathing topless or nude – There are places you'll get away with it but it's mega-disrespectful and not worth the extra attention.
Don't stray off paths when hiking – Generally, it's a bad idea, but it's dependent on your area. The weather can turn quickly in Sri Lanka's hill country and the Knuckles Mountain Range is not to be trifled with.
Be warned that drugs are illegal – That doesn't mean they aren't a known secret or common, however.
Be culturally sensitive – Having your good bits hanging out, being a drunken knob in public, or just generally rude – it's not cool. Sri Lankans are reserved people; just because no one says that your offending them, doesn't mean you aren't.
Watch out for the ganja – On that note, the most commonly bought ganja (referred to as KG) is heavily messed with (chemicals and the like) and will be unkind to your body in the medium to long term.
Cover up Buddhist tattoos and leave t-shirts with Buddhist iconography at home – This one avoidable offence by tourists that you aren't given a get-out-of-jail-free card on. No selfies with your back to Buddha either and covering up, knees and shoulders, in particular, at religious sites is expected.
Stray dogs are the norm – Generally, Southern Asia rules apply, however: all bark, no bite. Some just need a little love.
Avoid being bitten by mosquitoes – Dengue fever is legitimately a concern.
Take care when swimming in Sri Lanka – Riptides and the swell can get big; people have drowned.
Don't walk around looking rich – Looking like a target is just silly. Having a security money belt is perfect for concealing cash on you.
Be aware of the weather – Rains can cause flooding which may mess with your itinerary in Sri Lanka.
Watch out for nature! – Full disclosure: there are wild elephants, crocodiles, and other fantastic beasts. Don't do anything monumentally stupid for the photo-op.
Don't ride the elephants – If an elephant has chains on its feet and a hawker asks for money to ride it, it's an absolute disgrace and not a respectable tourist move. Be a responsible tourist and do not support elephant abuse in the tourism industry. Do not be part of the problem.
Learn some lingo – A lot of people speak in English, but that doesn't mean you shouldn't make an effort with a few Sinhalese phrases. Hari hari, owoo lak nehe (ok ok, no problem) always goes over well.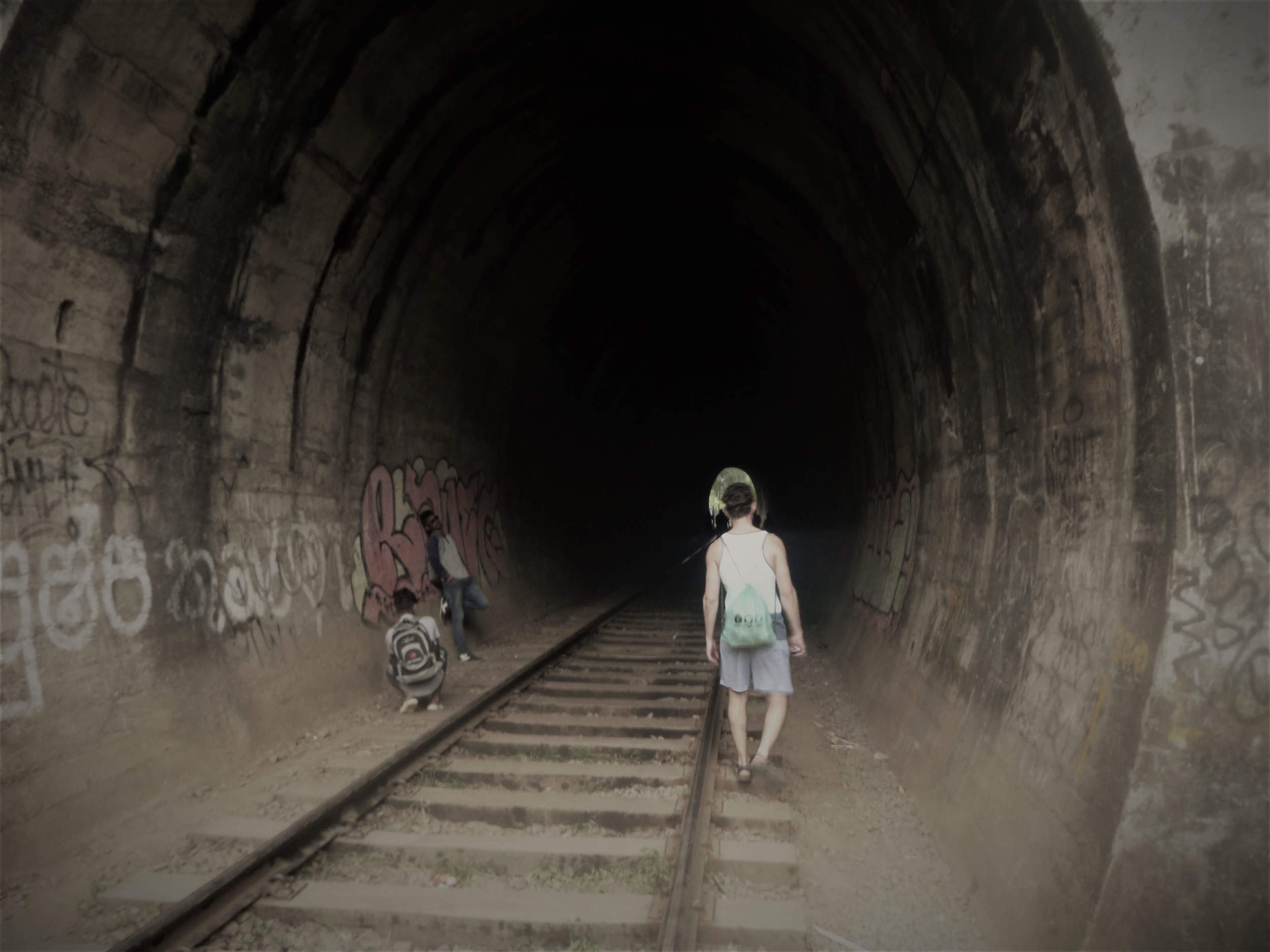 Solo travel is the best. You get to do you, there's no one to stop you doing you, and chances are you'll have some pretty dope adventures too! Sri Lanka is no different.
With so much to see and do in Sri Lanka from its tropical beaches and glorious mountains to its friendly people and mouth-watering kottu, it's an awesome place to travel alone. Solo travel is common in Sri Lanka and a perfect warm-up for the rest of South Asia.
Here are some excellent travel tips for travelling alone in Sri Lanka to help you out Also, don't forget to call your mum! She worries, ya know?
Travel on public transport. It's cheap and on the right rides, you'll be meeting plenty of other solo backpackers. Psst – the Kandy to Ella train– is super famous, super beautiful, and always has some travellers on it.
Find yourself a good hostel in Sri Lanka. There are heaps and generally, you'll find a good crowd too.
Ask a local about their insider knowledge. No one is better than a local for tips on what areas are sweet to check out, what areas might be better avoided, and what's good to do and see (and eat). Always ask ask ask!
Wearing clothes that make you look touristy is silly. Flash, top-brand backpacking gear just makes it obvious and a lack of outfit in a temple is a straight-up no-no.
Be discreet with flashy things like your phone. As a solo traveller, you're more likely to be going around with your eyes on your phone, looking at maps and recommendations of things to do; this means you'll be more vulnerable and also just prone to missing out on the cool things happening around you.
Be prepared to get hounded a bit more by touts and tuk-tuk drivers. Travelling alone in Sri Lanka and hauling your bag just makes it a given. Stay patient, stick some travel headphones in, and learn how to politely say no in the local lingo. ('Nehe, machan' works – 'No, friend'.)
Don't get so messy you don't know what's up. There is no shortage of parties in Sri Lanka but keep your wits about you.
Keep track of your money, cards, passport, and everything. Organisation and smart placement is the key to hiding your money (i.e. don't keep everything in one place).
Know your emergency numbers. It's 118/119 for police and emergency, 110 for the ambulance or firies, and 011-2421052 for the tourist police. Save 'em!
Keep people up to date with what you're getting up to.
Know your limits! If you're hiking, swimming, surfing, or exploring, don't push yourself. Traveller burn-out is real and a real pain in the ass so be good to yourself.
Because of the economic crisis, both medical and emergency services are undersupplied at the moment. It's worth purchasing comprehensive travel insurance, because it's likely only private hospitals will be able to treat things that go badly wrong. Don't expose yourself to large health risks at the moment!
Is Sri Lanka safe for solo female travelers?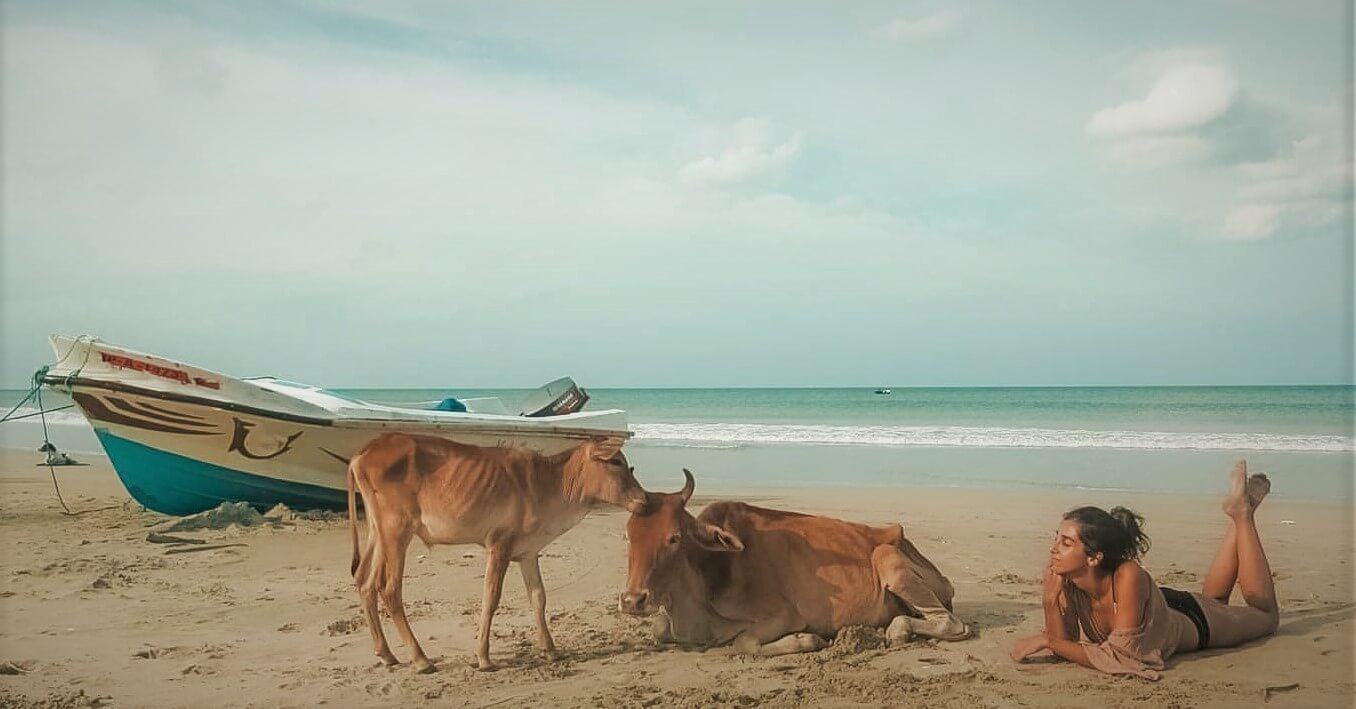 Sri Lanka may not have a perfect reputation in the world for solo and female travellers to the country, but that doesn't mean that this beautiful country shouldn't be on your bucket list. There's nothing here that means you should miss out on if you're thinking about it.
Sri Lanka is a stunning gem of an island nation. Women who travel alone shouldn't avoid it; in fact, one quick Google will show you that there are so many women who have successfully travelled solo around the country.
The more you cover-up, the better. While there are liberal attitudes in the capital Colombo, and plenty more areas on Sri Lanka's tourist beaches accustomed to Western swimwear, ultimately it is still a very conservative country. The more skin you show, the more you can expect uncomfortable stares.
On the touristy areas of the South Coast and also particularly in Arugam Bay, swim in what you're comfortable with. However, still apply discretion, especially outside these areas or even walking in town. For example, and interestingly, Arugam Bay is a heavily Muslim area, so even in these places, you can expect an air of some judgement from some people.
Get used to people asking, "Are you married?" It will happen a lot if you're travelling by yourself around Sri Lanka as a female. How you want to answer is your call but it's a common question.
If you're travelling with a man, sometimes locals will default to him for executive decisions. Yes, it sucks but you can't rewrite the culture.
Be careful on packed buses and trains as it is a prime location for groping (though not necessarily common).
Don't travel around by yourself at night on public transport and don't try and walk around late at night by yourself. Similarly, don't give too much trust to the tuk-tuk drivers.
Going on a tour is definitely a good idea to see Sri Lanka without having to worry about anything. You can visit Sri Lanka safely and see some amazing stuff too! Do your research though: there have been reports of attacks by tour guides.
Don't leave your drinks unattended; age-old wisdom.
Always say "no" when you feel uncomfortable. No ambiguity – just straight to the point. If you're feeling unsafe, find another traveller, a local lady, or just start screaming at the top of your lungs.
Join other travel groups online for female travellers or team up with other travellers (girls or otherwise) that you meet on the road.
Prepare your sanitary products and contraception before you travel to Sri Lanka; they're around but sometimes way harder to find than they should be.
Of course, there are going to be things about travelling to Sri Lanka as a female that jar you and potentially scare you. It's South Asia Lite – expect some uncomfortable stares, strange moments, and even completely inappropriate propositions.
There is the potential for worse harassment but staying safe in Sri Lanka as a female is extremely viable provided you stay smart and perceptive.
Is Sri Lanka safe to travel for families?
Sri Lanka offers up a pretty hefty portion of adventure and excitement for families. Sri Lanka is not only safe to travel for families but it's a wonderful destination with a lot for the kids to enjoy.
Before you travel, you should make sure that everyone is up to date with their vaccines and that everybody knows to stay covered up against mosquitoes.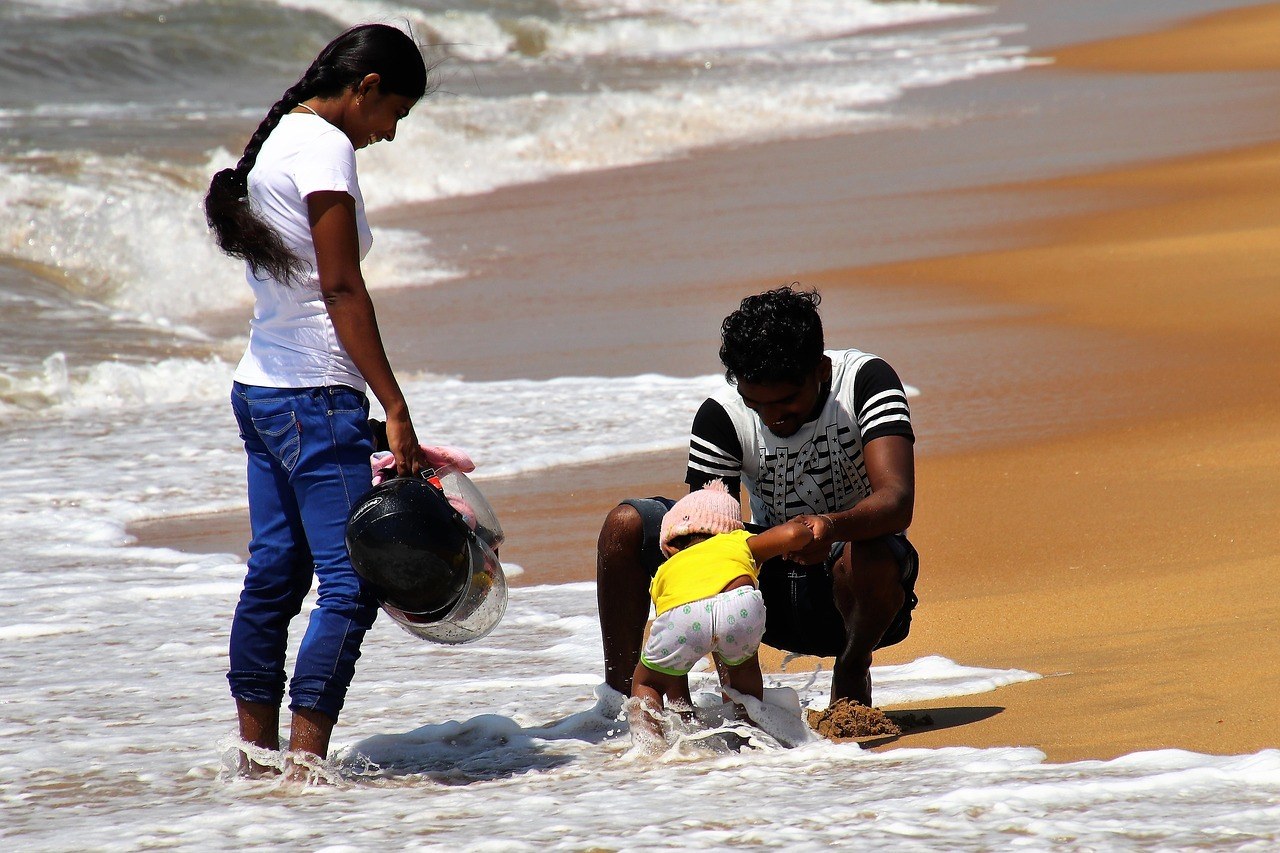 Wild animals are very wild (and sometimes disease-ridden), and Sri Lankans are generally a little too relaxed about small kids and dangerous animals, so please don't let your kid make friends with a monkey, dog, crocodile or whatever else. It's a bad move.
Otherwise, watch your kid's stomach, which might have trouble with the spice, and make sure they aren't being unsafe on public transport.
Sri Lanka is an awesome place to travel with kids, as there is a lot going on visually, and a ton of activities to get involved in!
Getting Around Sri Lanka safely
Local buses are a cheap, convenient option, but are far from western standards. Intercity buses can be more westernized and come with all the frills. There will usually be a central bus station in every town/ city, and it will be easy to find too. Buses are fun, cheap, and slightly more dangerous than their western counterparts. Crashes have occurred.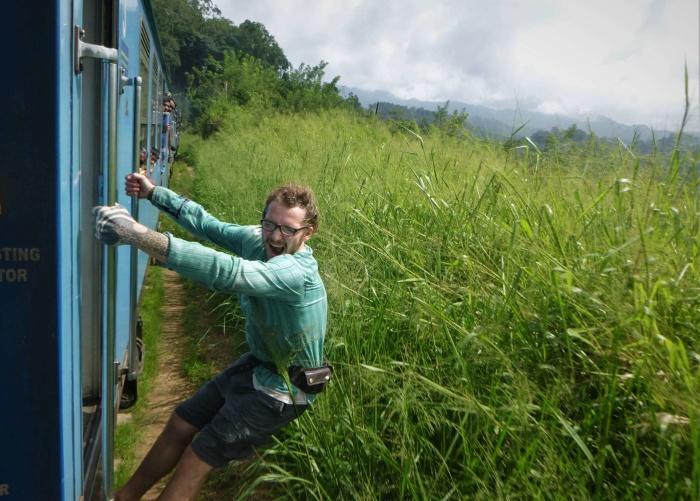 The other option, of course, is the train. And that's a damn good option!
Trains are super fun in Sri Lanka, with some truly majestic rides. Price-wise they're comparable to buses but a long-distance ride on unreserved seating can often actually come in cheaper. The reserved classes (first-class in particular) will run you a lot more, however.
The public transport in Sri Lanka runs on its own time – it's called Sri Lankan time. There is a schedule, and they'll do their best to keep it, but when travelling in Sri Lanka, be prepared to breathe and let go of your schedule. It's not how the island works.
Taxis are a more expensive but very viable option too.
Crime in Sri Lanka
Crime is a feature of every country, and Sri Lanka is no exception. There is a shady side to the country, especially in terms of bribery and corruption, but as a tourist, this shouldn't be a problem. Crime stats have not been available since 2019, but at that time Sri Lankan homicide rates were in line with Andorra, Belgium and Liechtenstein.
The British travel advisory states that are still heightened levels of terror alertness, and that petty theft, pickpocketing and scams are common. Credit card fraud and fake bill scams are also something to stay aware of in country.
Try and stay on top of travel advice and look at local media if you want super accurate descriptions of the crime situation in Sri Lanka. The Australian government also issues great travel advice.
Sri Lanka Travel Insurance
If you're worried about visiting Sri Lanka then it's a good idea to invest in travel insurance as this will protect you from a lot of things.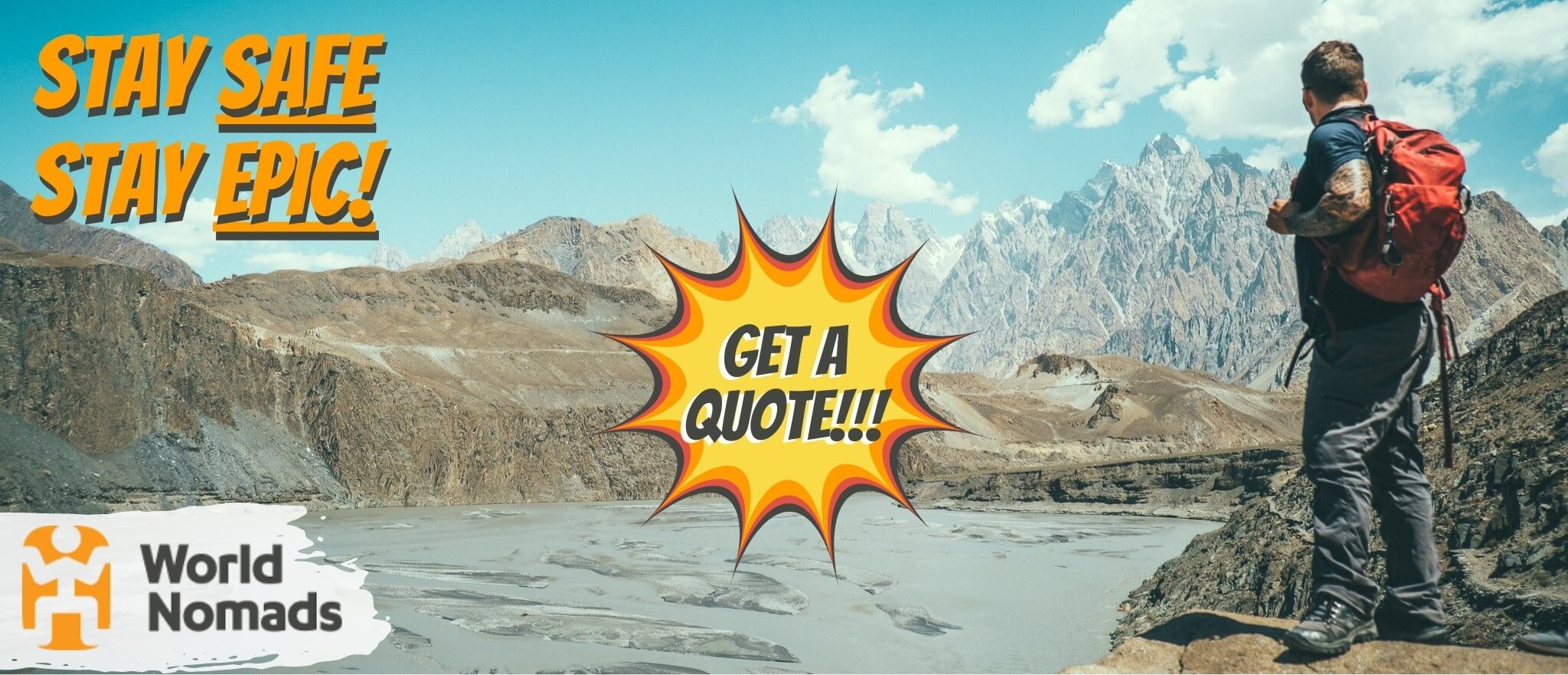 World Nomads' mission is to support and encourage travellers to explore their boundaries. They offer simple & flexible travel insurance, and safety advice to help you travel confidently.
They've been doing it since 2002 – protecting, connecting, and inspiring independent travellers just like you.
Get a quote below or read our in-depth review!
FAQs on Staying Safe in Sri Lanka
Here are some quick answers to common questions about safety in Sri Lanka.
Final Thoughts on the Safety of Sri Lanka
There is no real reason to not go to Sri Lanka right now. In fact, there's every reason – it's gorgeous!
There will be a few things to worry about, but that's only natural for any developing country. People are very unlikely to hurt you; generally, they're just trying to make a few extra rupees if possible. And that isn't everyone, regardless.
Backpacking in Sri Lanka is chill compared to the rest of South Asia. It still pays to be clean, but Sri Lanka is cleaner as a whole. Female tourists still need to stay smart and safe in Sri Lanka, but it's nothing in comparison to India. If anything, it's a spectacular warm-up to travel in developing countries and right now, Sri Lanka is safe to travel to.
The island is a little slice of paradise filled with good people, good food, and sights to leave you in wonder. Sri Lanka is a safe country (however, with the caveats of developing countries) and is definitely worth visiting.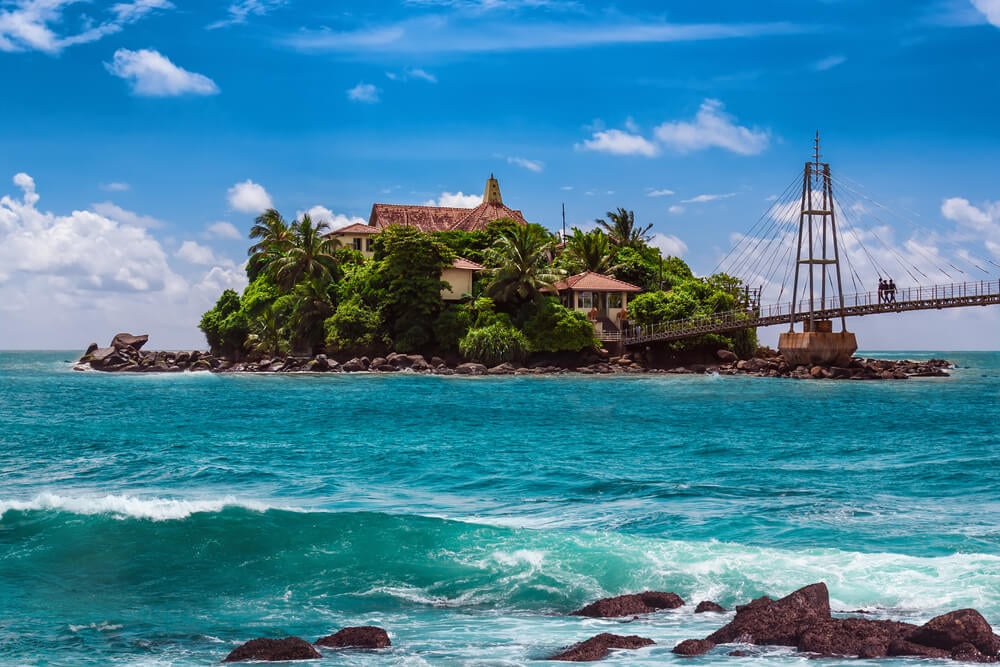 Disclaimer: Safety conditions change all over the world on a daily basis. We do our best to advise but this info may already be out of date. Do your own research. Enjoy your travels!
---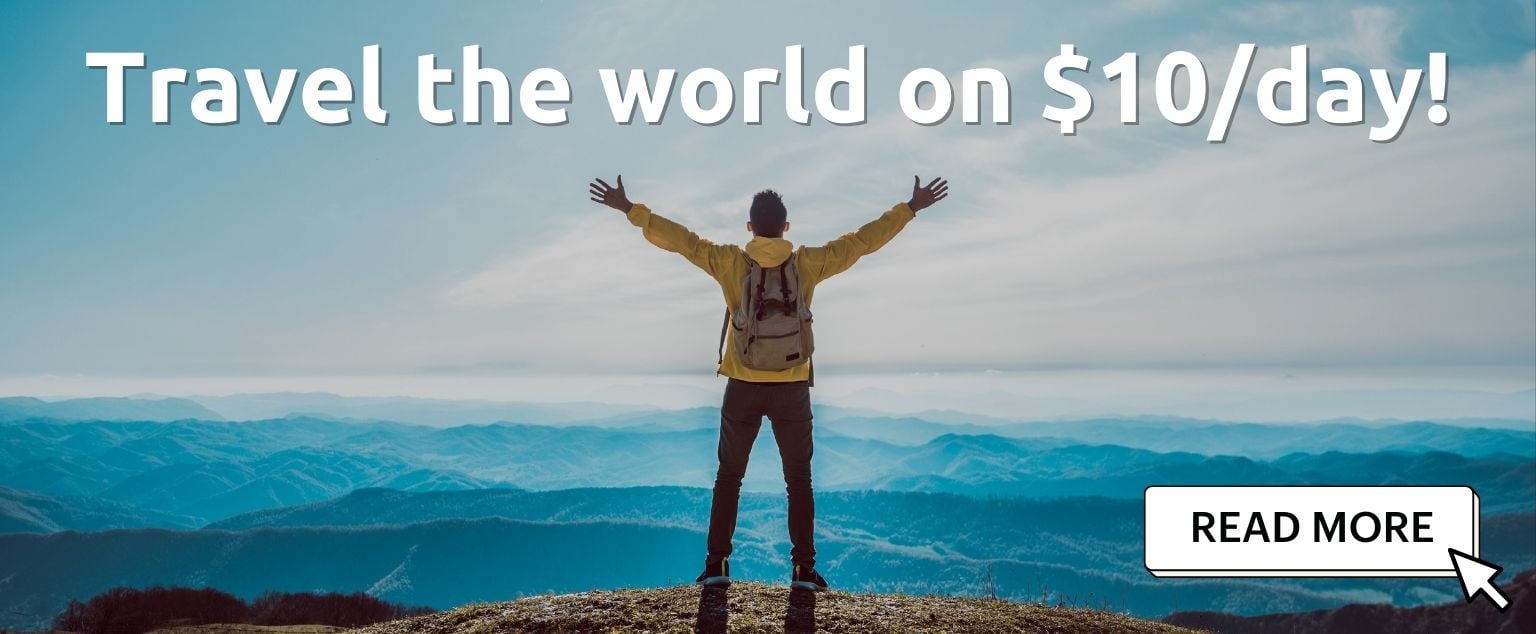 And for transparency's sake, please know that some of the links in our content are affiliate links. That means that if you book your accommodation, buy your gear, or sort your insurance through our link, we earn a small commission (at no extra cost to you). That said, we only link to the gear we trust and never recommend services we don't believe are up to scratch. Again, thank you!