Yup, the whole damn thing. Because if you're backpacking around Sri Lanka, you'll probably almost definitely catch the Kandy to Ella train at some point. I dunno, maybe you'll catch it in the other direction; maybe you'll catch the Ella to Kandy train.
…But you'll catch it.
It's boasted as the best train journey in Sri Lanka. Yeah, hands down, no contest; it's spectacular! Vistas of waterfalls and emerald tea plantations cascading through valleys. You're in Sri Lanka's hill country now.
It's also a train in Asia – that's the fun kind!  It's everything I love about trains in Asia: carriages teeming with local faces, food vendors brisking the aisles with baritone announcements of refreshments, and none of that 'stand behind the yellow line' bullshit.
As for Kandy or Ella: yep, they're dope – two thumbs up with an accompanying goofy grin.
Visiting Kandy is cool if you approach it with the right mindset. It's a city and not so touristic as to lose the feel of being in Sri Lanka – a local city.
Ella is a bubble in the mountains: a cloud-soaked bubble lost in the hills. It's a noisy little bubble in the centre but once you step outside, you'll see why it's one of my sticky places.
So the Kandy to Ella Train Guide – a travel guide in three parts. Kandy, Ella, the places to visit, and – probably most importantly – how to catch the bloody train!
Oh, also, the train is kinda long and bumpy. Suck it up, dude. This is a journey in Sri Lanka.
Ok, so I'm going to describe a typical train ride in South Asia and parts of Southeast Asia. I'm doing this because I've met a lot of backpackers in Sri Lanka who haven't experienced the wondrous joys of sleepers in India (one night is good; two is better) or been broken by long-ass bus stints through Pakistan's ranges.
And, hey, look, on the spectrum of public transport in Asia, the Sri Lanka Railway is really quite good. It's not Malaysian standards, but I had a fold-out table! I did some sewing; it was great!
You're not mollycoddled. If you wanna stick your head out the window, go for it. You wanna hang out the door? Easy, man! If you like, you can stand on the train tracks too but that'd make you a dickhead.
There's always something to eat (the snacks keep coming), and it's nice to share your food.
It's bumpy and it's crowded, (sometimes). Standing, at least for a period, is quite a real possibility.
The toilets smell at the start and fester by the end.
The view is sublime.
You'll meet the locals.
Time is not of the essence.
Maybe you're getting the idea now. Lower the standards for what's considered a smooth ride and you'll be breezy. The trains may not run on time but they always arrive… usually.
How to Book the Kandy to Ella Train Tickets: Know Your Classes!
Getting a Kandy to Ella train booking is easy but first, you need to know what you're looking at. The more-modern blue trains run from Kandy to Ella (if you catch one that's not blue, you did it wrong. ):
Air-Conditioned 1st Class (AFC) – Well, as you may have guessed, there's air-con. AFC is also reserved-seats only so there's no standing. I would strongly advise that you consider that air-conditioning means the windows and doors don't open which means there's no hanging out the window like an over-excited pooch.
2nd Class Reserved – Rows of two seats either side with those devilish fold-out tables. No standing, no air-con, and those big wide windows to stick your tongue out.
3rd Class Reserved – Berths of four seats and the chairs aren't quite as comfy.
2nd Class Unreserved – Now we're travelling in Asia! Same set up as 2nd Class Reserved only now it's first come, first served: standing ok, ok. This is my recommendation for catching the train; a little bit more comfort than 3rd class but still with all the fun.
3rd Class Unreserved – Same as third-class reserved but with lots more friends!
As for how to book Kandy to Ella train tickets? Well, unreserved is piss-easy. You show up on the day at the railway station, you buy a ticket, and you get on the train. The blue train!
Reserved seats need to be booked in advance at the station before the day of the ride. Bookings for the Kandy to Ella train open 30 days in advance, so attempting a booking a day or two before the train doesn't necessarily guarantee you a seat.
Option three is to book online but Sri Lanka Railway doesn't have online bookings in any format. You'll need to book through Bookaway.
Book them mega-early and choose the 'flexible' option so Bookaway will pick the next best class or date should you miss out on your first choice.
Kandy to Ella Train Stops – It's Not All Kandy or Ella
It's really not just at Kandy or Ella that the train stops. It's more like a semi-express train. You'll make stopovers in a bunch of cute little train stops on the Kandy to Ella route.
There are a few stops on the Kandy to Ella train that are worth considering stopping over at if you've got the time:
Colombo Fort Railway Station – Yeah, so the train actually runs from Colombo to Ella (well… Badulla). Granted though, that's a long bloody train ride by anyone's standards.
Peradeniya Railway Station – The stop before Kandy. Remember this name; it'll be on the test.
Kandy Railway Station – Kandy… the last capital of the ancient kings of Sri Lanka. Cool, right? One part of this three-part guide.
Hatton Railway Station – Rolling hills of tea plantations and the place to go to climb Sri Lanka's most sacred mountain – Sri Pada himself – Adam's Peak: the mountain of many names. The summit (ideally, at sunrise) is most definitely a recommended place in Sri Lanka to visit!
Nanu Oya Railway Station – Disembark here for Nuwara Eliya, a Sri Lankan mountain town with a colonial English add-on theme. A good stopover for breaking up the train ride.
Haputale Railway Station – Another beautiful town of Sri Lanka's hill country. Spectacular views reaching all the way to the southern coast on a clear day.
Ella Railway Station – Yay, we're here! Disembark here for good food, gorgeous views, and sticky places.
Badulla Railway Station – There's not much point taking the train to Badulla, but it's where it terminates, so I thought it'd be remiss not to mention it.
How to Catch the Kandy to Ella Train the Right Way
This is less relevant for anyone booking the Kandy to Ella train in a reserved carriage but, for everyone else, here's what you gotta do. It's not hard, but I still managed to dick it up (mildly)… that just means I know exactly what not to do!
If you're after the best train journey in Sri Lanka, it's better to be prepared:
Step 1 – Get outta Kandy: That's right, you're actually catching the Peradeniya to Ella train – I've been lying to you this entire time! Getting to Peradeniya is easy: I caught a bus from near the Kandy Clock Tower for 20 rups (just ask the locals to point you to it). The bus takes about 30 minutes, so give yourself an hour to apply the 'potential Asia buffer'.
Step 2 – Buy a ticket: The bus sets down at Peradeniya Junction, a 15 mins walk to the station. There's one ticket counter at Peradeniya Station, so if you mess this part up, you should probably catch a flight home and hang up your backpack. It should be 300 rups (Unreserved Class 2) to Ella; less if you're catching the train from Kandy to Nuwara Eliya.
Step 3 – Grab a snack: Because, why not? You gave yourself an Asia buffer, so you're probably unnecessarily early. Peradeniya is just a small village junction with a station but there's a little local kitchen-hole opposite the station (over the tracks and road you came in from).
Step 4 – Catch the train: Remember to get on the correct carriage or all of this 'go to Peradeniya' stuff was meaningless (this is where I dicked it up). The 2nd Class Unreserveds board at the very top end of the platform (the direction where you entered the station from). The 3rd Classers board from before there closer to the ticket counter.
Step 5 – Nab a seat: Is the train full? That's no stress. You see, the whole point of going to Peradeniya was to find you a vacant butt-rest. The next stop after Peradeniya is Kandy Train Station at which point a shitton of people will get off the train and a shitton of people will get on. In between that exchange is your moment to snag a seat – no friends in the seat game!
Kandy to Ella Train Times, Distance, and Deetz
Here's the Kandy to Ella train timetable (but maybe ask for more deetz at your accommodation if you're itinerary in Sri Lanka is running on a tight schedule). There are four daily trains though I'd only recommend catching the first two (they're the sexy blue Chinese trains).
Why did I list all four choices? Because you're cute and I like to spoil you.
Departure times are listed.
Option 4 is a sleeper: kinda dumb for "the most scenic train ride in the world" but, hey, you do you.
Ella to Kandy Train Times, Distance, and More Deetz
And here's the Ella to Kandy train timetable because you're worth it. Besides… it wouldn't be much of a 'Complete Kandy to Ella Train Travel Guide' without it.
The train is a lot emptier on the Ella side, so taking the train from Ella to Kandy is not a bad idea and an easier way of snagging a seat.
Same as above.
Demodara is the station before Ella. Go here for all the same reasons I told you to go to Peradeniya.
Best Time to Visit Kandy, Ella and take the Train
Yeah, look, honestly the whole thing is so pretty (I'm especially referring to Ella in this regard) that it doesn't really matter. Even the clouds in the Sri Lankan hill country have good vibes.
But if you're running on a short Kandy and Ella trip itinerary, you probably don't want rain and clouds, right? A scenic train ride in Sri Lanka needs a scene!
Catching the train during summer – June through August – gives you the best weather in Ella's peak season: warm (Sri Lanka is not a cool country) and a distinct lack of misty rains. You will catch some of the southwestern monsoon in Kandy, however, catching the tail-end of the summer season – August is what I did initially and is a good balance between the two.
Outside of summer, it rains in the hills a lot more. Not excessive rains, mind you – they're friendly – just enough to pack a trusty raincoat. They show up, hang out for a bit, and then French exit out on outta there. No worries, they'll be back tomorrow!
Winter – December to February – is the other primo choice. Kandy is at it's finest (dodging the northeastern monsoon) and though it still rains, it's still a good time to visit Ella. It's not inescapably hot and the mountains have the feeling of mountains… kinda like how mountains should be!
I will say, after some spending some time here in Ella through autumn, catching the train in these in-between seasons is iffy for views. It rains consistently in the arvos usually with clear mornings. If you're catching the Kandy to Ella train in this period, I'd recommend spending a night or two (or three…four… actually, maybe not four) in Nuwara Eliya to catch the morning train for each interval of the journey.
Some Final Bonus Tips for a Smooth Sri Lankan Journey on the Kandy to Ella Train
Right, so now you're drowning in information: a complete 'how-to'. The Kandy to Ella train times, stops, and how to not catch it like a dickhead (i.e. me), but there are still a couple of final points I'd like you to remember before you go hanging out of moving trains for portfolio shots (you movie star, you).
If you've got the power, the earliest train is the best choice (for lack of crowds and clouds) and definitely avoid the weekends. Maybe avoid Fridays too; I caught the train on Friday and it was still a bit "Sir, your hand appears to be suspiciously close to my buttcrack" vibes.
The train from Peradeniya to Ella actually runs from Peradeniya to Kandy and then back to Peradeniya again (yes, I was confused too). The point of catching the train from Peradeniya is to grab a seat during the changeover.
The best views up to Nanu Oya are on the right side of the train (although the left is still pretty). This means sitting on the left side from Peradeniya to Kandy or the right side on the return.
After Nanu Oya, the best views are on the left side and the train starts to empty out.
The seats in 2nd class alternate directions from carriage-to-carriage (based on my observations). That's good to know if facing forwards or backwards during the ride matters to you.
IT'S THE BLUE TRAIN.
Bags go on the racks overhead or in the racks in the entry hall.
I had a family give me their seat when they disembarked, some dudes offer a swig of their smuggled booze, and many, many "Where from?" The locals are super friendly and more than willing to accommodate should you ask to squeeze past to snap some photos out the door.
I met a dude in Ella hobbling on crutches after an unfortunate legs-hanging-out-the-train mishap. Watch yourself, yeah?
Take a couple of bottles of water. Or better yet, get a filtered water bottle and then you can refill from the bathroom.
Get Insured Before Catching the Kandy to Ella Train
Look, the whole deal is pretty safe (as is Sri Lanka), but I'll be the first to tell you that shit does happen. You're catching a train with open doors and windows through valley ravines. You gotta at least consider travel insurance!
And what's the best travel insurance to consider? Who ya gonna call? Ghostbusters! Wait, I fucked that up…
Oh yeah, World Nomads! They're dope! There aren't many other insurance companies out there that would cover your ass if you broke it falling off a train while trying to get the ultimate Insta shot. Oh, Millenials… please don't do that.
ALWAYS sort out your backpacker insurance before your trip. There's plenty to choose from in that department, but a good place to start is Safety Wing.
They offer month-to-month payments, no lock-in contracts, and require absolutely no itineraries: that's the exact kind of insurance long-term travellers and digital nomads need.
SafetyWing is cheap, easy, and admin-free: just sign up lickety-split so you can get back to it!
Click the button below to learn more about SafetyWing's setup or read our insider review for the full tasty scoop.
I like Kandy! Not everyone likes Kandy, but I do. It's the most-likeable boring city I've ever been to; like watching paint dry while listening to bangin' tunes.
It's only 100 km (give-or-take) from Bandaranaike Airport (psst, skip Colombo and go straight to Kandy) and it's the gateway to Sri Lanka's stunning hill country. If only for the spectacularly scenic train ride, this region is considered of Sri Lanka's top places to visit.
Give Kandy a chance to impress and you may be surprised! Budget backpacking is mint (and everything something should try at least once), but maybe mix it up! Change your ideas of what's considered the most "EPIC travel route of Sri Lanka!" and, maybe, you'll find a few moments of local whimsy.
A trip to Kandy is a chance to see local life… without the added bullshit of being in Colombo. Final verdict: 7 out of 10 – At least it's not goddamn Colombo!
What to Expect From Visiting Kandy
Yeah, not a lot. I like it but I felt content to move on after a few nights and most backpackers I've spoken to found little of interest to them when they travelled to Kandy.
There's no tourist bubble. There is plenty of tourist accommodations and restaurants in Kandy but there's no dedicated bubble where the travellers go – the land of the expensive coconuts. There's also no real nightlife in Kandy of worthy mention… unless you count me hotboxing a tuk-tuk on my birthday.
Kandy is a local city. It's busy but not nearly as hectic as Colombo, and it's also prettier… in that, it's actually pretty. Kandy's city slopes in through the green hills to meet at the lake and the Temple of the Tooth in the centre.
You'll find a dab of city life and culture in Kandy: temples, markets, cheap Sri Lankan eats, and a big-ass Buddha watching from atop a mountain. The Asian goodies!
You're not going on a trip to Kandy for cranking backpacker vibes. You won't find that. But you'll find Sri Lanka.
So, if not for beach parties marked by fruit-shirt clad hookups, what is there to do in Kandy? Actually, a bit.
Some of it is cool; some of it is… eh… Kandy isn't going to blow your mind right open. It'll just, like, tickle it a little bit.
All that said, you're visiting Kandy one way or another: it's our starting point for the train! Get out there and do some things in Kandy.
1. Temple of the Sacred Tooth Relic
Cost – 1500 LKR + 100 shoe minding fee
Na, not this thing. This is a pass.
This is, easily, top of the attractions list in Kandy and I'm gonna say skip it (I know I'm not exactly selling Kandy right now).
If you've seen a deeply-significant temple in Asia before, then you already know what to expect. I guess the big question of the Temple of the Sacred Tooth Relic is "Do you see the tooth?"
What, Buddha's tooth? Nup, it's inside a gold casket. It's a pretty shrine and casket but… well… I felt slightly misled. If this was a Kmart, I'd call that a bait-and-switch.
It's a deeply sacred place to visit in Kandy. Three times a day the Sinhala perform a ceremony there and it gets rush-houred. If you're still keen on going, I'd advise avoiding those times.
Otherwise, it's a hard sell. Nothing against the Temple of the Tooth, but 1500 rups for a busy city temple in Asia is a steep entry fee for a budget backpacker. That's at least five kottus!
2. Kandy Dance Show
This, on the other hand, is actually kinda sick! Yeah, it's a total ticketed touristy thing but I had an "Ah, fuck it" moment, and I'm glad I did. The energy of the performers makes it a show worth seeing.
It's a medley (oneish hour or so) of a variety of Sri Lankan folk dancing. Dancing, acrobatics, and playing with fire: the whole lot. You get a handout explaining the dances' meanings, you get a chance for a selfie with the performers at the end – it's basically a South Asian musical theatre performance!
There are a few venues in town for the Kandy dance show, but I'm just going to say go the Kandy Lake Club. It's a bit more expensive (by 250 rups), and it's also tucked away nicely – quieter with fewer touts.
If it's not your cup of tea, that's cool, but I had drumming, dancing, and fire. That's, like, my three favourite things!
3. Udawattekele Forest Reserve
Yeah, it bugs me to have to pay to walk around a forest too but, hey, it's Sri Lanka rules now. It's still less than a car parking fee when travelling in Australia anyway.
Is it worth it? Well, that depends on how you feel about monkeys! Because there are shitloads. The chill kind too; not those red-faced, glasses-stealing, bastard Varanasi monkeys.
Otherwise, it's just a pretty forest in Kandy: pretty trees and dope roots. There are a couple of sweet viewpoints and a "royal" pond (gank body of water). Yeah, it's not exactly a 'hike in Kandy' but it is a nice walk to get out of the city.
4. Bahirawakanda Vihara Buddha Statue
Call him Big Buddha for short. Kandy's benevolent watcher from the hill with that oh-so-cheeky smirk. What secrets do you know, Big Buddha?
Situated at Sri Maha Bodhi Viharaya (a temple situated a couple of kilometres out of Kandy's city centre). He's nearly 30 metres of pure spiritual enlightenment sitting atop a mountain so he's kinda hard to miss.
Again, it's not exactly a strenuous hike (check out the Knuckles Ranges for that), but Big Buddha is still a cool place visit in Kandy. It's a cheap and quiet(er) temple on a mountain with a big statue and a dope viewpoint – that's more my jam!
5. Shopping in Kandy
I know, shopping, it hurts me too, but hear me out!
I went to Kandy City Centre shopping mall with some friends: it was great! We ate an ice-cream, my mates looked at Adidas, Miniso, and Cotton-something. It properly gave them a dose of medicine for their Asia burnout.
Seriously though, for shopping in Kandy, you'll find something you like. It's not got the wealth of options that somewhere like Seoul has, but it's still a much nicer place for a day out than Colombo. You can get the legit stuff at (slightly) cheaper-than-Western prices. You'll also find copies but buying counterfeit goods is a much iffier subject…
For a real taste of Sri Lankan shopping, check out the Kandy markets. Teas, spices, trinkets, cheap socks and undies… oh, and proper food fresh from the street. Get on it!
Places to Eat in Kandy
On the topic of a good feed, where's good food to eat in Kandy?
It's easy to find a place to eat in Kandy. Go for a stroll around the city centre or anywhere, and you'll find the goodies: rotis, kottus, bakeries.
The local stuff is more my style, but if you're after the best restaurants in Kandy, I scoped a couple out too:
Licenced to Grill – A burger/wrap joint on a rooftop. I was pumped for a wrap because sampling anything from the kebab family of cuisine is my life's passion… but they were out of wraps (I cried a little bit). I can, however, confirm that the veg burger is yum, cheap for a burger, and the chips are more like wedges. (Fuck. Yes.)
Sandalle Food Hut – That's what it's called on Google Maps anyway. This is for anyone who stays at my favourite place in Kandy. It's a five-minute walk with spicy local food at cheap-ass prices and a kickass egg roti to boot.
Cool Corner Fried Ice-Cream Parlor – A bit pricey but I said there'd be ice-cream dammit! It's not far from Kandy Railway Station either, so why not make it your send-off brunch before catching the train?
Hipster's Hideout Lounge – Conveniently, my favourite hostel in Kandy is also a sweet restaurant (the tables can fill out too). Good vibes, good music, and good food tucked outta sight from Kandy's main bustle.
Kandy Travel Guide: Some Low-Calorie Tips
Before you catch the Kandy to Ella train, you'll have to actually go to Kandy – that's how it works, but don't worry. I've got some light-and-easy tips for you; all of the goodness with only two percent fat:
For the sacred and spiritual things, remember to cover up; knees and shoulders are the trigger points. Why knees and shoulders? I dunno, maybe Buddha had a thing about hinge and socket joints.
Most buses running to the city (especially on the main roads) go to the Kandy Clock Tower right by Kandy town and station; just flag one down and ask. The buses in Kandy are ridiculously cheap and will get you where you need to go (within a reasonable level of expectation in South Asia).
Remember to breathe when around the tuk-tuk drivers.
Perhaps it's seasonal but when I was in Kandy, at twilight every night thousands of bats would cross the sky. Remember to look up!
As I said, there is plenty of backpacker accommodation in Kandy: hostels, guest houses, hotels. You've got a lot of good options for places to stay in Kandy.
The real choice you're faced with is whether to stay closer to the centre or up in the hills that overlook it. Kandy has guest houses for both vibes.
One of the cheapest places to stay in Kandy and my go-to. The staff are super chill, and it's both simultaneously walking distance from Kandy's city centre while still remaining quiet.
The dorms are standard but comfortable (there are no lockers though), and your bonus hostels goodies include a punching bag, a pool table, and two big-ass pooches that will steal your unattended socks. Sura (behind the bar) is also my go-to man-with-the-tuk-tuk for organising tours, safaris, and day trips from Kandy (or around town). He's also conveniently knowledgeable on any public transport questions.
All-in-all, Hipster's Hideout Lounge won't blow your socks off but it will definitely leave them with a warm, snuggly feeling.
A private rooftop villa with a plunge pool—
Stop! You had me at skinny dipping!
I didn't say skinny dipping…
Well… now you did!
It's a private top floor villa outside of Kandy surrounded by lush greens and splatterings of colonial architectural charm. Breakfast is complimentary, the hosts are mega-chill, and, again, there's a private plunge pool. Finish Kandy with a bang…?
I'm recommending this place with a big disclaimer coming at the end. Dorms, rooms, and budget luxury are perched up and away in Kandy's hills (it's quite a hike out of town). The view is excellent: watch for those bats at twilight!
I didn't even see the dorms, though, because the rooms are so damn cheap and heavenly! Squishy beds, squishy pillows, and a melty shower with a shower screen! The food is killer (though it took a fucking while), the staff are friendly, and, so, what's the disclaimer?
I dunno, just… you know how just sometimes you stay somewhere and your gut isn't feeling it? It's, like, the perfect (and cheapest) place to stay in Kandy, and I wasn't feeling the vibe. Take that with as much salt as you wish.
It's a bit out of town, but it's swanky! Swanky rooms, with swanky beds, for swanky couples that wanna get swanky after a date together seeing a dead person's tooth in Kandy.
This is either for the hotel crowd or someone that needs a night away from the hostel life. A cheap hotel in Kandy with a little bit of Sri Lankan elegance. The amenities are spot on, and there's a pool as well for… you know… getting swanky in.
And now you're stepping off the Kandy to Ella train: you're tired and your butt hurts. You step outside Ella's train station into the warm welcoming glow of the tuktuk mafia and a noisy, touristy, one-street town.
This doesn't feel sticky…
Wait! Follow me and let's take a step outside the bubble. I want to show you something.
What to Expect from Visiting Ella
There's the town of Ella and then there's everything surrounding the town. I think you already see where this is going.
Ella town itself is… eh… There are nice restaurants in Ella, shopping, and a couple of low-key places to drink. It's nice but it's a bubble and not the refreshing kind either. Ella has that over-capacity feeling.
But then you step outside Ella, and it gets real pretty real fast. Verdant valleys of tea and forest build into mountains drenched by the clouds. Any regular day here can start with sun, mist, rain, and clear all before the stars arrive and that petulant defiance makes it all the more beautiful.
Most of Ella's tourism attractions exist in this surrounding area and most of these are of the natural splendour variety: waterfalls, caves, and the little local towns in between. Beginners and fans of day hiking will be stoked because there are oodles of trails to walk – both of the touristed and of the 'somewhere' into the tea plantations' variety.
Or, if the tourist activities in Ella aren't appealing – if the feeling of the Sri Lankan backpacking trail has worn thin – you'll find places to stay and slow down.
The mountains here aren't like the ones you'll see backpacking Nepal. Some mountains require you to stop and check yourself. The mountains here remind you to stop and breathe. I hope I'm doing it justice; it's just in the feeling, you know?
To summarise, Ella itself is a noisy little bubble but take walk outside the shell and you'll find a gorgeous land. The land where the cheap coconuts and kottu roam free once more: the way it should be!
Nature, nature, a big pretty bridge nestled amongst nature, and then some more nature: take your pick! There are hikes in Ella but the best kind are of the make-your-own variety. Swimming in a waterfall is almost a guarantee too (Ella literally means waterfall).
The best thing about most of the places to visit in Ella is that they're free! No ticket booths, no "You must have a guide" BS; just beauty waiting to be experienced.
There are plenty of things to do in Ella and you can take it as far as you want. If all you want are the nice Insta shots at the famous Ella attractions (ew), that's easy and will keep you occupied for a few days. But if you want to go looking, you'll find some spots that will leave you happy you did.
1. Nine Arches Bridge
Yep, this is one of the big places to visit in Ella. The earlier you go the less busy it'll be and avoid the weekends too.
Nine Arches Bridge is really pretty; in fact, it's one of the most beautiful places in Sri Lanka. There's no steel, and there's no wood. Just a colonial-era stone-cement bridge that merges seamlessly with the surrounding jungle.  It also has nine arches. I counted, and I can indeed confirm!
It's super easy to get to from town by walking, bus, or hitching, and it's worth checking out. It's the same deal as the train too – no mollycoddling! Drink a coconut while you dangle your legs over! If you fall and die, that's on you, dingus! (So be careful.)
2. Hikes in Ella: Little Adam's Peak and Ella Rock
Little Adam's Peak is piss-easy – half-an-hour max from the entrance on the road – and the panoramic view at the top is mwah! This is the choice for people who would rather just buy a trophy than win one.
Ella Rock is more of a hike and a nice one at that. How long is it? Well, that kinda depends on you.
If you go from Kithalella Station (catch the train from Ella Station), it'll take about two-ish hours to the top (predominantly uphill) – that's including stopping time. You can also walk from Ella Train Station to Kithalella; that adds a few more kilometres, and it's a damn nice walk too.
Once you've hiked up Ella Rock to the main lookout (feel free to stop for a coconut refresher at the midway viewpoint), keep going past the juice stalls and cabin. Follow the trail another 10-15 mins, and you'll reach a quieter, juice-less lookout viewing Ravana Falls. Overlooking the edge there is a lone tree with a butt-shaped hole beside it.
Sit in the butt-shaped hole. Welcome to my happy place. Our butts have now touched.
3. Waterfalls in Ella
How do you feel about waterfalls? Good, I hope, because you're visiting a town literally called 'Waterfall'.
So, going waterfall hunting in Ella, ignoring the advice of TLC? Here are a few of the ones worth hitting up close to town. They're doable by bus and walking because, c'mon, a waterfall should be a reward:
Ravana Falls – About 10 km out of town on the main road running south (an easy bus). There's water and it falls: not much else to say really. Swimming is a yep and it's the busiest of these three choices.
Diyaluma Falls – The second highest waterfall in Sri Lanka… it's also the 361st highest in the world but that's a distinctly less impressive statistic. You can take the buses – first south to Wellawaya and then the west road to Diyaluma Falls. It's a bonus adventure but it's a long trip (maybe 3 hours accounting for the Asia effect). Once you've hiked to the top of the falls you'll be greeted by some swimming and jumping pools and a bigass drop.
Kombukar Ella – There's no conceivable way I've spelled that right, but Sinhala is a right tough language. Secret Waterfall, Dragonfly Waterfall, or just plain-old Waterfall are also appropriate names.
Take the bus to Ballaketuwa and then continue walking along the same road. Continue following the road straight when you reach the U-bend. Keep walking and you'll hear it before you see it.
Secret Dragonfly Kombucha Waterfall is considerably smaller than the others but it's also way quieter and more local. It's also excellent for climbing upriver at: there are a lot of yummy boulders.
4. Cooking Class
Because what's better than cheap kottu… Home-cooked kottu! Learn how to cook Sri Lankan style (hint-hint: it's a good style).
I've got two options for you:
Matey Hut – A restaurant in Ella town where you can take a class. It's structured and well-organised but on the pricey side at 2000 rups. You do get some recipe print-offs to take away however.
The Sky – A restaurant a few kilometres outside Ella. It's local, it's family-run, and it's much cheaper than the restaurants in town (though by how much depends on how much they like you). None of that silly structure stuff either: take the class when you want, cook what you want, ok ok, this is Sri Lanka. The best way to organise is through my favourite place to stay in Ella (hint-hint).
5. Go Adventuring
There are mountains, fields of tea on mountains, temples on mountains… maybe you're getting my point. Go climb a mountain, dillweed!
There are villager trails (I found a secret back entrance up Little Adam's Peak with only some minor hectic bush-bashing), you can walk the train tracks, and, if you get lost, somehow there's always a tuk-tuk around to bail you out. Sri Lanka has magic tuk-tuks.
Get out of the Ella bubble and take yourself on a little tour. Go find some secrets.
Places to Eat in Ella
Places to eat in Ella and places to eat outside of it (in running with the theme of the Ella Travel Guide):
Cafe Chill – Also a place to drink in Ella. A sweet chillout place with good tunes. The Western food is hella pricey (but tasty), and the local food is still kinda pricey and tasty (for the Western spice-tolerance audience).
Cafe One Love – The other chillout place to drink (there's not much nightlife in Ella). The only real difference here is that the beanbags are moderately more comfortable.
Matey Hut – You would hope that the place I recommended for a cooking class would also serve a mean feed, right?
MozzarElla – For the best pizza – and the best puns – in town.
Sky Restaurant – Did someone say lunchtime buffet rice and curry? My ears are burning!
The Kottu on the Left – There's no actual name for this place. Turn left from my favourite hostel in Ella (and Sri Lanka) (spoilers but we're almost there, I promise). The first hut on the right-hand side of the road that you see cooks an absolute cracker of a kottu.
Balleketuwa and Wellawiya – The next towns along from Ella east and south respectively. Now you're out of the bubble. You'll find the real hole-in-the-wall rotis here.
Ella Travel Guide: Some More Low-Calorie Tips
You've already had your two-percent-fat tips! That means, in total, you're having four-percent-fat today. That's ok, you still look amazing.
Have you been doing squats? Cause your butt is looking fine! Oh, what, Ella? Yeah, I guess we can talk about that…
You probably noticed how I kept telling you to catch the bus. That's because the buses cost a pittance and are excellent (remember, folks, we're running on South Asia standards here).
Tuk-tuks are always available though; throw a rock and you'll hit a tuk-tuk driver. Get him good and he might even give you his best price.
You can also hitchhike! I mean… you can always hitchhike, but it's especially easy in Ella. Trucks drive the main roads between the towns and will often let you jump in the trailer. Just remember that it's more of a hand wave than a thumb in these parts.
For all the attractions in Ella, I'd advise avoiding weekends. Ella isn't only popular with foreign tourists.
Both Balleketuwa and Wellawaya (Balleketuwa is closer) have everything you need at much cheaper prices. There's still a bit of 'white person inflation' but it's nothing like Ella. I can get behind 5 cent avocados any day.
For all your adventuring purposes, I highly, highly, highly recommend downloading Maps.Me. It's not flawless but it's still excellent, especially for walking trails and lesser-known points of interest.
After it rains, the leeches come out and they come out hard. I would strongly advise not being in the jungle, shoeless, and still mildly tripping when this occurs. We call that Leechy Land.
And speaking of adventuring, I have an excellent hike in Ella for you. Walk the tracks From Ella's train station up to Ella Rock. Instead of returning follow the trail down the south side (eventually past a monastery). It's possible to finish the walk at Ravana Falls with a swim.
If you look at Ella's Rock on Maps.Me, you'll see how many trails are around that area to scope out. It's also incredibly easy to camp on Ella's Rock in the forest for sunrise.
Outside of summer, it rains pretty much every afternoon. Why do you think the avocados grow so well? Bring a rainjacket.
So, I feel like at this point you've cottoned on to the fact that I'm going to tell you not to stay in Ella. Ella has plenty of hostels, guest houses, and hotels in the surrounding exquisite hills. It's a waste to stay in town.
If you really want to stay in town, just go to Hangover Hostel. It's one Sri Lanka's most widespread chains and it's 30 seconds from Ella Railway Station. An excellent hostel that's totally standard in every way – not my cup of kottu, sorry.
Otherwise, get out of town and travel into Ella to visit it. You'll find some nice surprises out there. I want to tell you about my favourite place in Sri Lanka. I've been busting this whole guide just to reach this point.
Is it the best hostel in Ella? I dunno, I couldn't tell you, I never stayed anywhere else in Ella. I rolled into here and I never wanted to leave.
Tomorrowland eats things: it eats people. It definitely eats itineraries for Ella.
Good. Itineraries are dumb anyway.
I don't want to give too much away: spoilers, ya know? Let's call it a traveller's home, tripper's den, and a palace on the mountain all-in-one. Tomorrowland is a sticky place.
Come here with yourself, leave your shit at home, and don't put your drinks on the fucking carom table.
An Unfortunate Disclaimer and Update
You're getting the best of both worlds here: it's far enough from Ella to feel like you're deep in the jungles, but it's still just a short walk to town!
The view is incredible, the bed is incredible, the visits from the local critter-cuties are incredible… the breakfast is super incredible! What ties it all together though is the host: he really goes above and beyond for his guests. Short of languishing within a hippy mountain palace, it's undoubtedly one of the nicest places to stay in Ella.
Best Cheap Hotel in Tomorrowland – Ella Grand View
Alllright, not everyone wants to stay in a "tripper's den," and that's totally fine. This is for you, the boring couple that sits in the corner smoking joints together instead of coming and joining the circle.
At Ella Grand View you'll get a boring deluxe room with a boring sublime view to backdrop your boring incredible sex. Enjoy your boring free breakfast…
Losers.
For the record, I'm writing this from Ella. I'm literally sitting at The Sky right now (extremely full from curry and rice, thank you) and watching a forest eject mist like there's a slumbering dragon just beyond the treeline. Here it is really so special.
When I first wrote this Kandy to Ella train guide, it came out very cynically. Jaded feelings about the backpacker culture in Sri Lanka: Instagram, bubbles, complaining about long train rides and sucky WiFi… you know – tourist things. I had to redraft.
You're not here to hear me whinge about the tourism in Ella and Kandy. You're here to know about the train.
Well, I've been, I've seen, and I can confirm that it's special. It's well-worth catching the Kandy to Ella train, and it's well worth catching it right. And, above all, it's well worth slowing down for. That's what mountains are for: slowing down the tempo.
Overall, the journey is like a toned-down train ride in India with a considerably better aroma: 8 out of 10! Did I just review a train? Indeed I did; I've become everything I always hated.
Forget it, forget everything. Go to Ella. Go to Tomorrowland. Go home.
---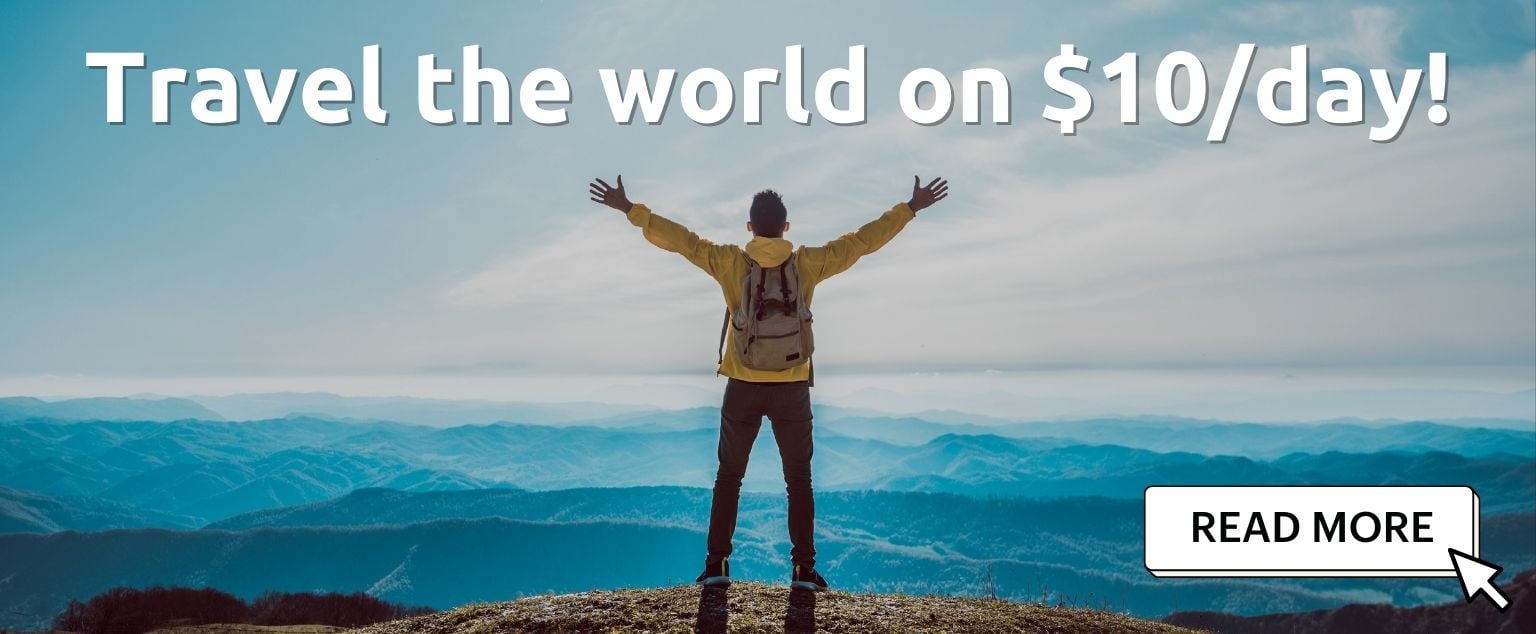 And for transparency's sake, please know that some of the links in our content are affiliate links. That means that if you book your accommodation, buy your gear, or sort your insurance through our link, we earn a small commission (at no extra cost to you). That said, we only link to the gear we trust and never recommend services we don't believe are up to scratch. Again, thank you!