Vegas is home to casinos, fun nights out and endless gambling. But there's more to the famous city than just that. It is also home to a buzzing first-class food scene, and for every foodie enthusiast in town there are plenty of options to choose from.
Lined with family-run small businesses to celebrity-chef restaurants, it is a culinary escape for top-rated food. For newcomers and travellers with hundreds of options to choose from, and so little time, it can be daunting to scour through an endless line of restaurants and joints.
We have carefully picked out a list of different food experiences that are unique, tasty and will keep you on your toes. These are the top food tours in Las Vegas that will blow you away.

Unlock Our GREATEST Travel Secrets!
Sign up for our newsletter and get the best travel tips delivered right to your inbox.
Food in Las Vegas – Why is it Special?
What makes the food scene in Las Vegas unique? It carries the essence of American food with a flair of international delicacies. You will find yourself spending on quality, delicious foods that are cooked by the most world-renowned chefs, home to the likes of Wolfgang Puck, Gordon Ramsay, Mario Batali and many more.
There is something for everyone in Las Vegas! If you want a good 'ole American barbecue with succulent ribs that fall off the bone, sizzling Thai cuisines, French food and wine tastings, you have it all here in the city of world-class dining.
One of the best things to do in Las Vegas is to find a trusted source to lead you to the best food spots. From The Strip to the lesser known foodie spots, check out these tours to uncover all the most amazing food in Vegas.
Overall Best Tour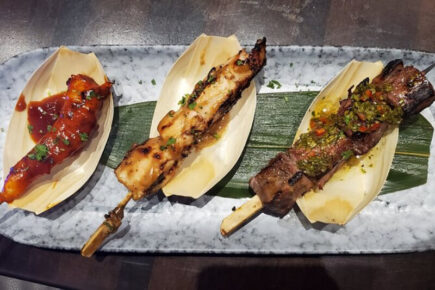 Overall Best Tour
Las Vegas Strip Sightseeing and Foodie Tour
> Where: 3600 S Las Vegas Blvd, Las Vegas
> Includes: Food tastings from three to four popular local restaurants
> Duration: 3 hours
> Price: $102.87 per person
Best Dinner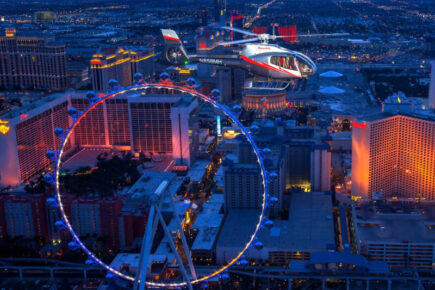 Best Dinner
Dinner Package at ARIA & Helicopter Night Flight
> Where: Aria Resort and Casino
> Includes: 2-hour dinner package at ARIA Resort & Casino
> Duration: 4.5 hours
> Price: $249 per person
Best Walking Tour
Best Walking Tour
Las Vegas Arts District Sightseeing and Foodie Tour
> Where: 1330 S 3rd St, Las Vegas
> Includes: A variety of food tastings, a complete walking city tour of the Las Vegas Arts District
> Duration: 3 hours
> Price: $102.86 per person
Las Vegas Foodie Neighbourhood Breakdown
Downtown Las Vegas is the epicentre of the City of Lights. From family-owned restaurants to pizzerias, barbecue joints and all-you-can-eat Asian delicacies, the dining options here are endless.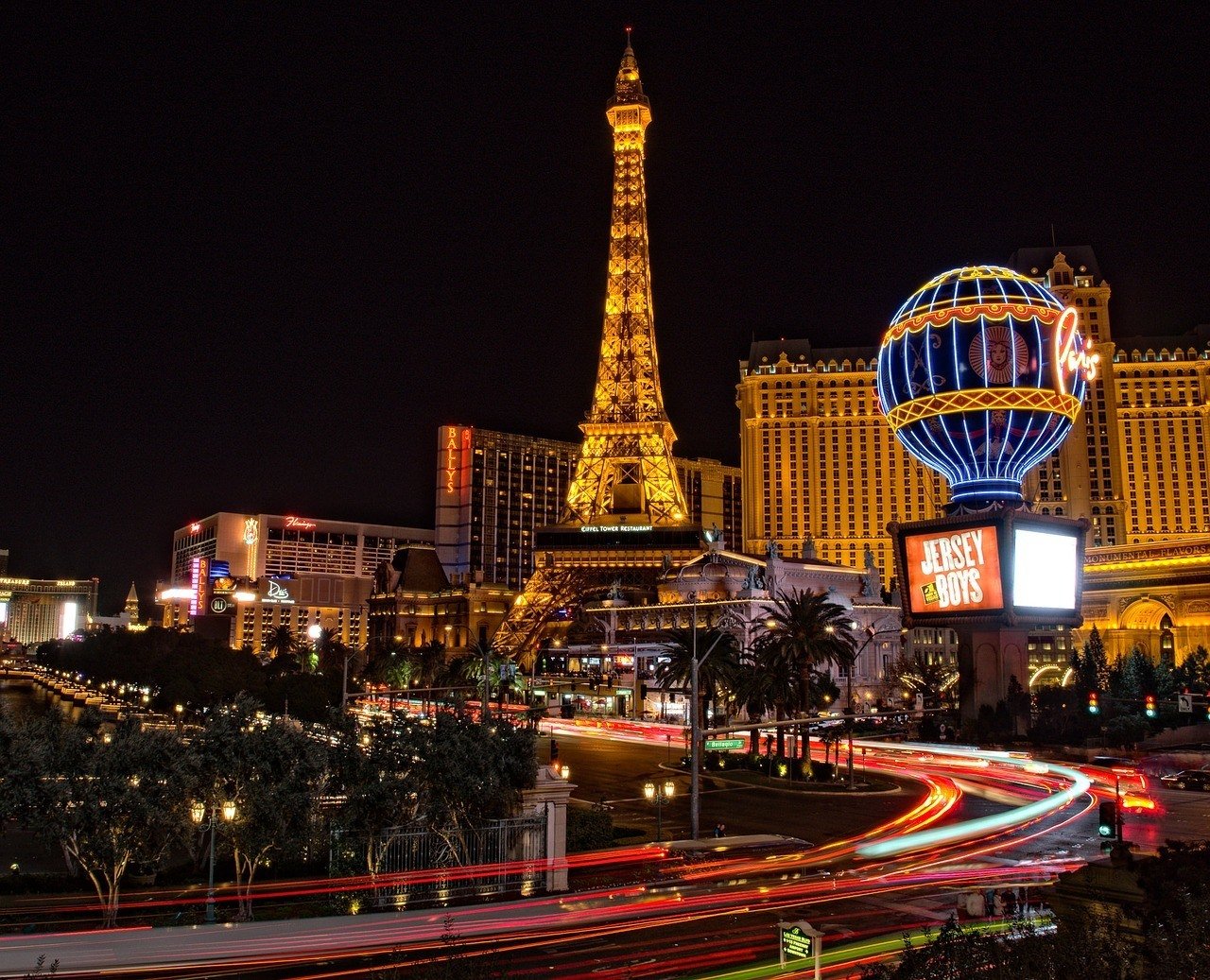 Of course, this would not be a complete guide without including The Strip, where all the action takes place. With Michelin Star restaurants at almost every corner, it is the culinary centre not only of Las Vegas but arguably the United States.
If you prefer a savoury mouth-tingling taste, head over to Chinatown as it is only a walking distance from The Strip. There are many Korean Steak houses where you can have fun grilling your food, and even introduce your taste palates to spicy Japanese Ramen restaurants. When you're done, wind down with some good cocktails that will leave you refreshed.
Another hot spot for Las Vegas foodie tours is the Art District. This cute part of town boasts art galleries, delicious eateries and boutiques, and is a vibrant cultural hub with the widest variety of food trucks in Las Vegas. This is a great place to grab good coffee, which is a must when in Vegas.
Best Food Tours in Las Vegas
Now you know where to go, check out the best food tours in Las Vegas!
Where: 3600 S Las Vegas Blvd, Las Vegas
Duration: 3 hours
Includes: Food tastings, water, and insider tips
Price: $102.87 per person
If you're looking to feast both your eyes and stomachs, this is the tour for you! The Strip Sightseeing and Foodie Tour entails just enough food with Las Vegas history, and fun. You will get a local inside look into the best restaurants in town for great prices.
You can do it all whilst marvelling at promenades, the boulevard's iconic fountains and even the city's largest resort and casino, The Venetian Resort along the way. There are plenty of opportunities for photo-taking and souvenir shopping.
In fact, try to book this tour on your first days in Las Vegas so there is always time to revisit a few personal favourites!
This Las Vegas food tour will get you riled up for the city's distinctive flavours and quirky sights. Be sure to bring an appetite because there is something for all taste palates!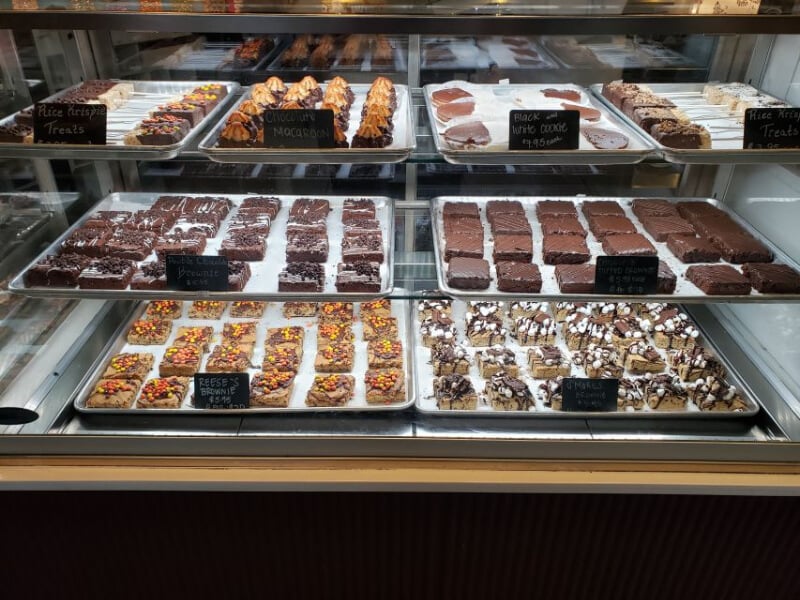 Where: 3785 S Las Vegas Blvd
Duration: 4.5 hours
Includes: Transport, snacks, souvenirs, and tastings
Price: $109 per person
Yes, you read that right, we've even found a tour for all you chocoholics out there. Immerse yourself in all things chocolate with up to five different chocolate-themed locations and world-renowned brands. Witness some of the works that go into making world-famous Vegas chocolates, and be wowed!
There is even a 28,000 square foot M&M's World Store! You get to be a kid again -ping snap colourful photos, picking out your favourite souvenirs, meeting M&M characters and simply having a sweet time. You can also customize and build your very own box of chocolates.
Enjoy the variety of flavours and toppings that melt in your mouth as you hop from one chocolate joint to the next. It is the perfect tour, especially for kids, and is a must add to your itinerary of Las Vegas. Be there or be square, because you don't want to be choco-late to the party!
Where: Tarantino's Las Vegas
Duration: 2.5 hours
Includes: Food tastings, transport and transfers
Price: $97 per person
Hold your horses and rejoice, vegans! Didn't we mention that there really is something for everyone in Sin City?
This experience is great for those who want to try new vegan foods while in Vegas, but don't know where to go. All the dishes and foods are plant-based and vary from indulgent to healthy on this unique tasting journey.
The tour revolves around three main popular vegan hotspots in town. It is more than just an all-you-can-snack tour, you will come away with plenty of helpful tips and knowledge on vegan food. Be sure to bring an appetite, there will be plenty of food to go around. You won't stop raving about it!
Where: 1330 S 3rd St, Las Vegas
Duration: 3 hours
Includes: Food tastings, walking city tour, water at every stop
Price: $102.86 per person
If you're keen on avoiding the crowds at The Strip, check this one out!
You can get some insider knowledge into the best food in Las Vegas, and leave with a better understanding of the culture and food history of the city.
Some would describe the food across the Arts District as fresh, tasty and filling. This tour offers more than just food, of course, it also has plenty of time for pit-stops of local artsy murals and memorial gardens.
Be sure to pack your camera! You stop by the Las Vegas Arts Factory, where you can marvel at the variety of souvenirs and arts, and take advantage of the many insta-worthy locations. This tour takes you to parts of Las Vegas that you would not have discovered on your own.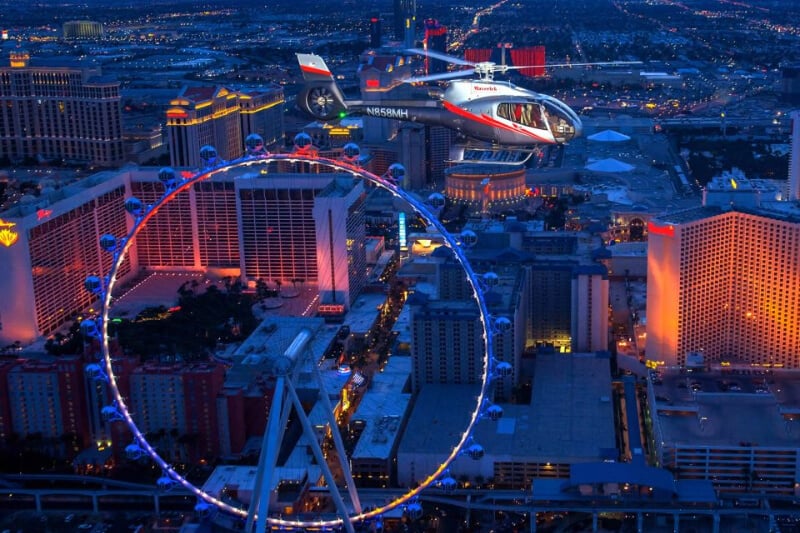 Where: Aria Resort and Casino
Duration: 4.5 hours
Includes: 3-course meals + 1 dessert, 15-minute helicopter flight, and limo transfers
Price: $249 per person
If you are looking for a luxurious dining experience, you won't find anything more extravagant than this dinner with a private helicopter ride.
Buckle up for a five-star experience that starts with a wonderful three-course meal at each of the three highly renowned restaurants within Aria. That's right up to 10 gourmet dishes! From Italian-American cuisines to open-flame steaks, mouth-watering sushi and seafood, this is one of the food tours in Las Vegas not to be missed.
At the end of an already filling dinner, be prepared to be whisked away on a luxury helicopter to tour the skies above The Strip. We recommend doing this on one of your final nights in Vegas, just to get that closing, unforgettable memory of Sin City.
If you only have a weekend in Vegas, this is a must-do. It's worth every penny!
Where: 3600 S Las Vegas Blvd
Duration: 3 to 4 hours
Includes: Glass of Champagne, photographer guide
Price: $99.99 per person
It wouldn't be a complete trip to the City of Lights without a fun night out with your friends or family.
This Las Vegas food tour will take you to a selection of the most unique and fun bars that include craft beers, tequilas, and margarita shots.
You can capture memories you may want to forget with a professional photographer. They will be shooting away while you sip anything you can get your hands on.
Get a local sneak peak into The Strip's hot spots, and end the night with a VIP experience in a nightclub. Take in the breathtaking view of Aria through the Cosmopolitan's three-floor Chandelier Bar, and be amazed at the waterfall shows and Conservatory Gardens.
There is even a stop at the Hershey's Chocolate Factory to satisfy your sweet cravings, what more can you ask for?
Is This the Best Daypack EVER???
Final Thoughts
There you have it, folks! With so many options to choose from you might need to extend your stay in the City of Lights. In fact, there isn't enough space on this list to pen down all the good food tours in Las Vegas.
There is a good deal of authenticity that will leave you coming back for more. True foodies will discover that the Las Vegas food scene is more than just The Strip. There are so many epic spots waiting to be found.
---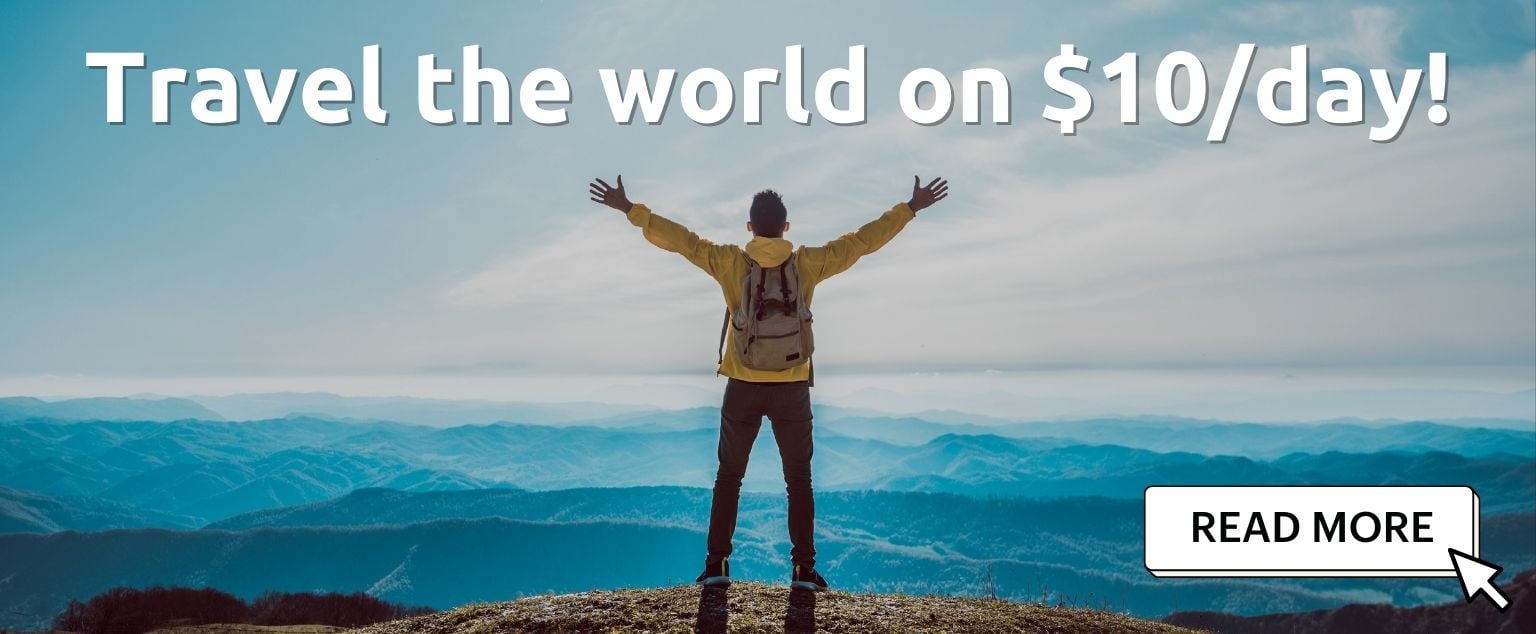 And for transparency's sake, please know that some of the links in our content are affiliate links. That means that if you book your accommodation, buy your gear, or sort your insurance through our link, we earn a small commission (at no extra cost to you). That said, we only link to the gear we trust and never recommend services we don't believe are up to scratch. Again, thank you!