The idea of a weekend in Las Vegas may summon up images of decadent debauchery and blowing your life savings on a casino wheel. And whilst there is some truth in that, there is a whole lot more to the so-called Sin City!
Las Vegas is a vibrant metropolis that pulses with fun entertainment for everyone! While the spot is notoriously known as a gambler's paradise and a party-goers' heaven, it has a lot more to offer! The following guide will give you all of the best tips on where to go and what to do to make sure that you have a top-notch Las Vegas weekend!
Right, so lets what Vegas has to offer aside from the neon lights and slot machines! Viva Las Vegas!
Insider Tips for an AMAZING Weekend in Las Vegas
In order to fully prepare for your Las Vegas weekend getaway, there are a few details that you need to work out. Deciding in advance where to stay, how to get around, and what you want to do, will allow you to fully let your hair down and enjoy yourself once you arrive in Sin City.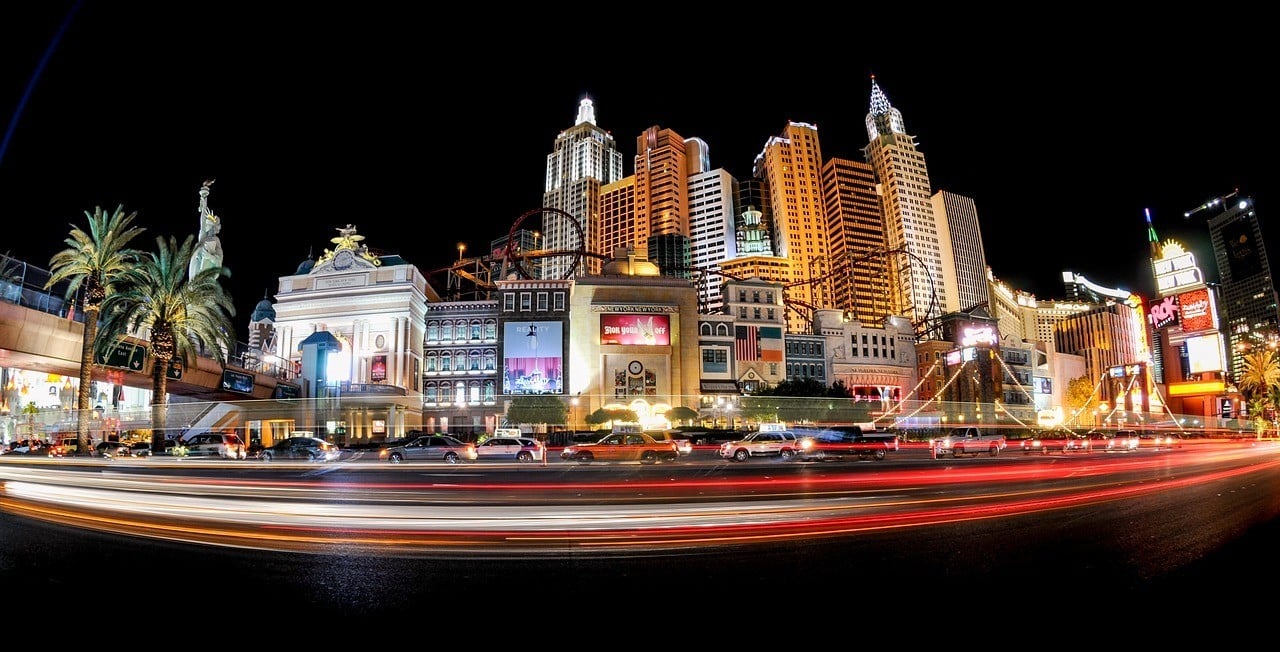 Know Where to Stay in Las Vegas
Deciding where to stay in Las Vegas shouldn't be tough as there are only a few main areas to choose from. One of the best parts about spending a weekend in Vegas is that there is always something happening everywhere and you'll always have something fun and wild to do on your doorstep.
Nevertheless, there are a few spots that are home to more of the attractions and offer better entertainment than others.
"The Strip" is definitely the most iconic area in Las Vegas. This part of the city is the tourist mecca lined with casinos and hotels and dazzling with bright lights. This area is slightly more expensive than the rest of the city, but what it costs you financially, it will give back in wild memories!
Another popular area is Downtown Las Vegas which is the central business district of the city. Here you can also find Fremont Street – the second most famous spot in Vegas after the strip and the area where the locals prefer to hang out.
There are some great Airbnbs in Las Vegas if you want more privacy or a personal touch to your trip. A vacation rental in Vegas also gives you the freedom to come and go as you please, and spread yourself out like you would in the comfort of your own home.
There is Las Vegas accommodation to suit all budgets and desires. The below suggestions are our top picks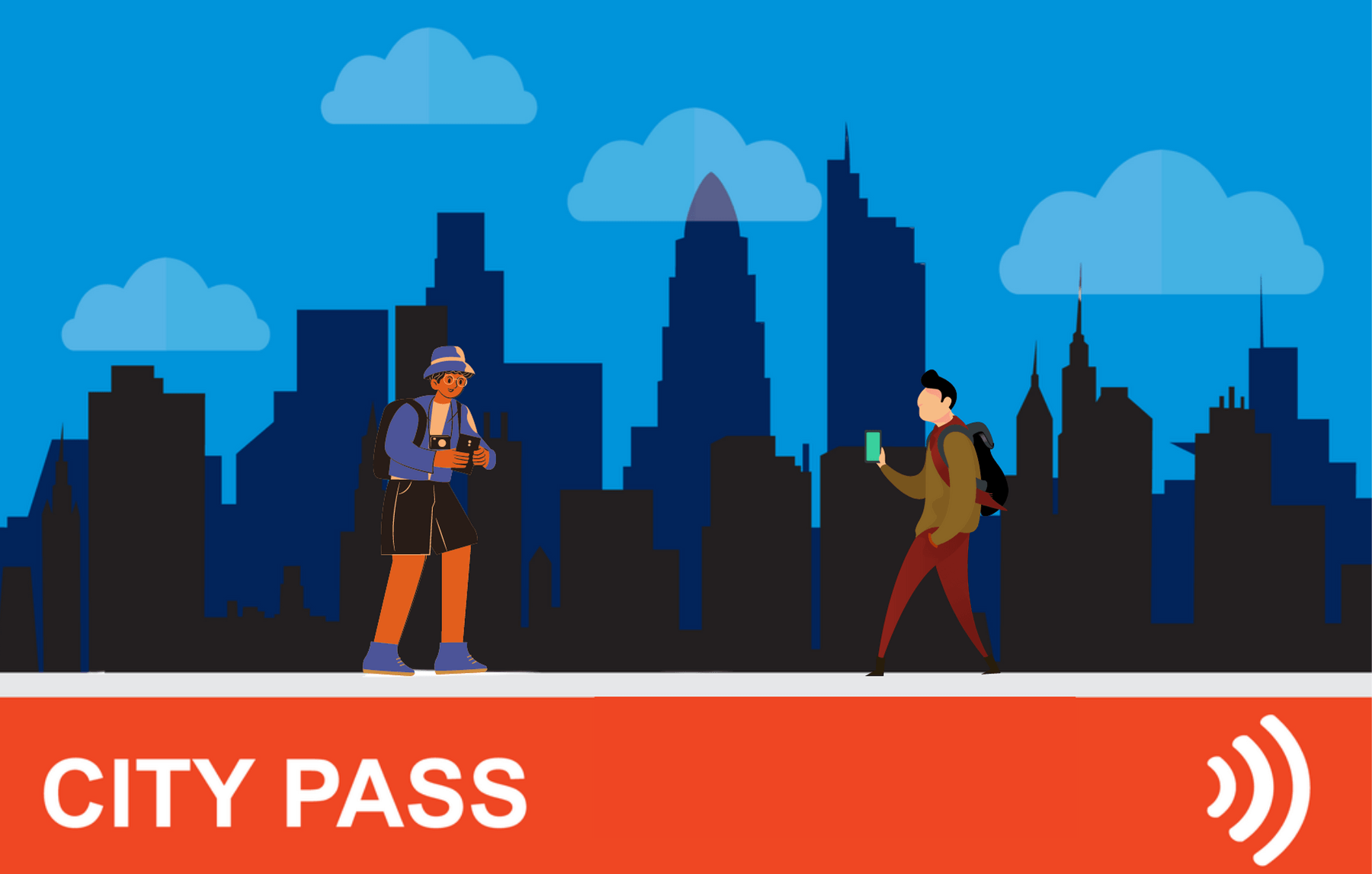 Travelling to Las Vegas? Then plan yo' trip the smart way!
With a Las Vegas City Pass, you can experience the best of Las Vegas at the CHEAPEST prices. Discounts, attractions, tickets, and even public transport are all standards in any good city pass – be sure invest now and save them $$$ when you arrive!
Buy Your Pass NOW!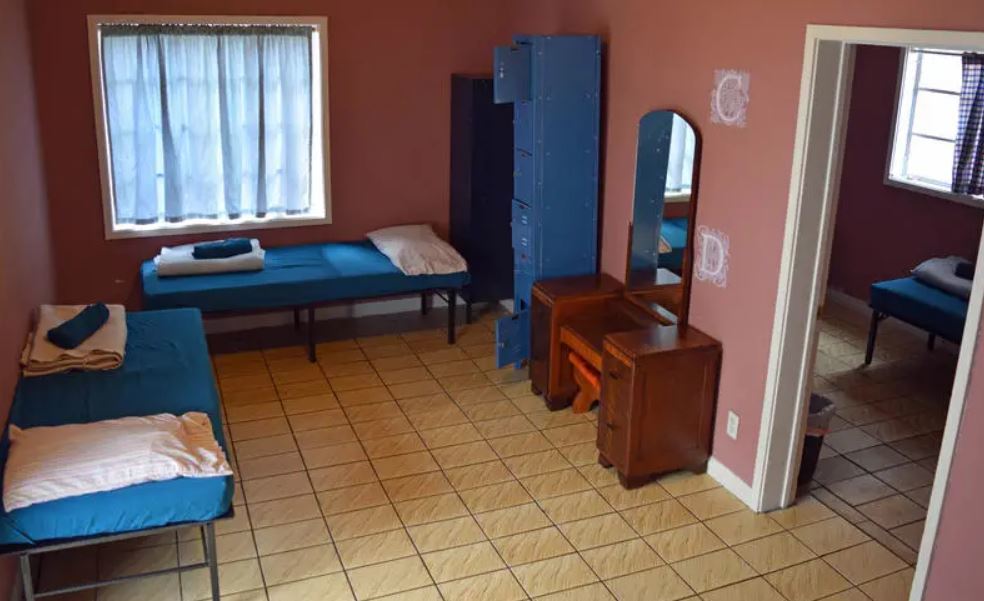 Prime location on Las Vegas Boulevard right on the Strip
A comfy Vegas Hostel just around the corner from The Main Streets Arts district
Staff can help arrange nightclubs, walking tours, Grand Canyon tours and more!
Located in the thick of the action and surrounded by hot-spot attractions, the hostel offers a simple, cozy space to stay. All the basic amenities are included and the hostel goes above and beyond to connect guests with unforgettable activities and excursions.
Just 2 minutes from the strip is this swanky apartment on the 9th floor. Features the view of the world-famous Bellagio Fountain: must-see for the first time in Vegas. With 24-hr check-in, your on your own time here. Or should we say time doesn't exactly exist on this vacation?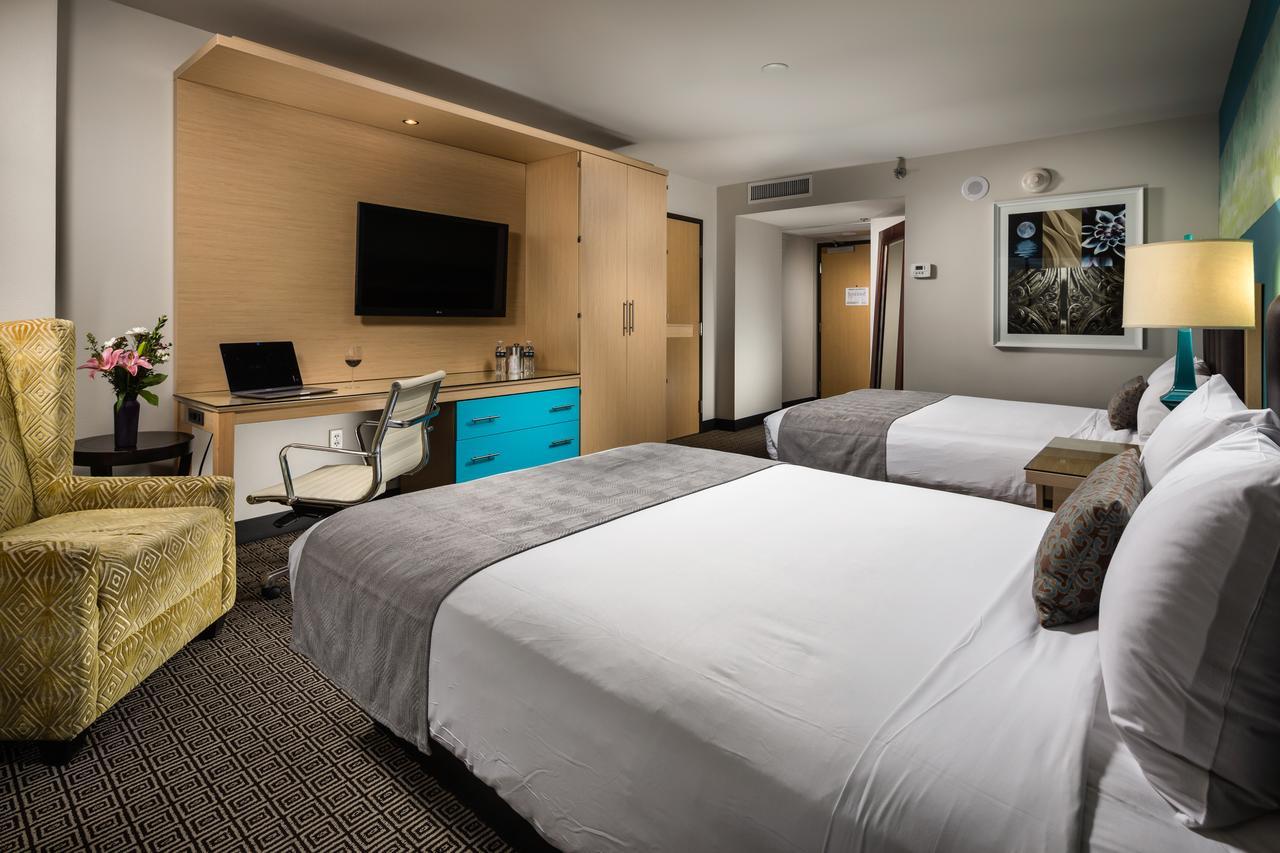 Epic value for money, with an on-site fitness center
Centrally located in Downtown Las Vegas, 200 meters from the Mob Museum
Incredible views offered from visually stimulating and comfortable rooms
The Downtown Grand offers guests all of the perks that can be found in Las Vegas, without the excessive expense of the Strip. The hotel has a swimming pool, fitness center and bars on-site to make your stay in comfortable rooms even more inclusive. As a bonus, the hotel is a stone's throw away from Fremont strip!
Our Favorite Splurge Hotel – Bellagio
Set behind the famous Fountains along the Las Vegas Strip
Insanely luxurious perks such as a day spa, elegant rooms, a swimming pool, and fitness center
A variety of scrumptiously decadent dining options are available!
Bellagio Hotel places guests in the middle of the action on the Las Vegas Strip. The hotel also offers a variety of spa treatments, dining experiences, courtyard pools, a botanical garden, and even a fine art gallery. The best part about the spot though? It is pet-friendly!
Don't forget to check out our favorite VRBOs in Las Vegas, too!
Know How to Get Around in Las Vegas
You won't struggle to get around Las Vegas as the city offers a reliable public transport system. Whilst most of the action happens around the Strip, there will be instances where you want to travel around the surrounding areas.
If you want to travel in style along the Strip, you can hop onto the Monorail which is an efficient way to move around. The system relies on e-ticketing; you can get your ticket for the train on the Monorail website and download it onto your phone.
If you are looking to tap into the extravagant, luxurious Vegas vibe, then you should treat yourself to a limousine ride. You'll be sure to see countless elongated vehicles cruising the streets – maybe if you stick your thumb out they'll give you a ride?!
Many people choose to rent cars when visiting Vegas as it gives them the freedom to venture outside the city's boundaries and visit some of the nearby Utah national parks. If you fancy traveling by car but don't want to rent one yourself, there are loads of ride-sharing and taxi opportunities.
Both Uber and Lyft are readily available for visitors to the city. If you are traveling after a few drinks, it is always better to use these services – Nevada Police take driving under the influence extremely seriously.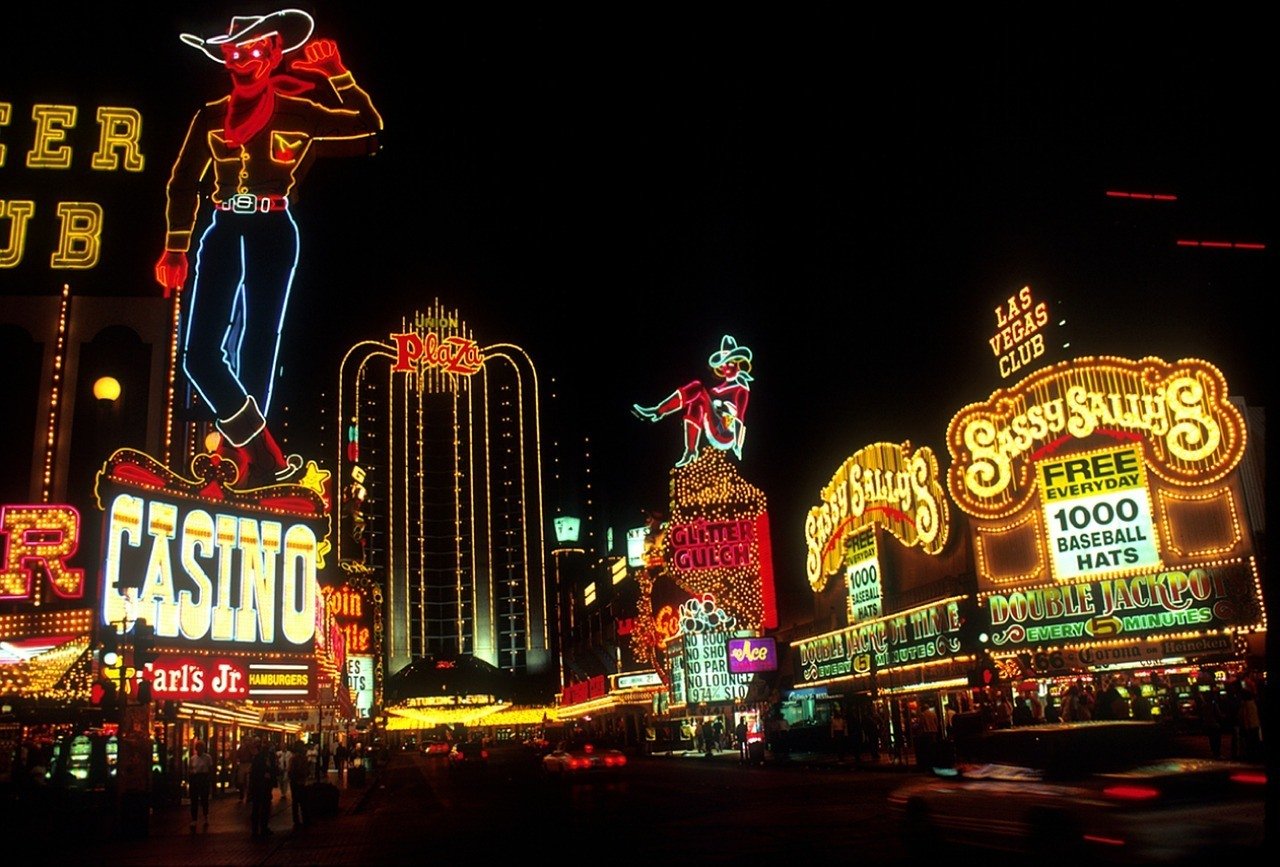 There's no arguing that Las Vegas really comes to life once the sun goes down. This means you'll never be short of things to do in Las Vegas at night.
The Strip
The most notorious area in Las Vegas, the Strip is filled with millions of restaurants, bars, clubs, stores, entertainment, and gaming areas
Start the night off with a drink at The Cosmopolitan Hotel bar, a venue that offers every luxury imaginable!
The Marquee Nightclub & Dayclub is one of the hottest nightclubs in the Strip – and hosts the most epic pool parties!
The Strip is by far the most popular area in Las Vegas whether day or night and the partying and mayhem is 24/7. Furthermore, none of the hotels have windows or clocks so you can easily lose your concept of time – not to mention your concept of money…
Before you know it, the sun will be rising and you'll be wondering where the night disappeared to.
Downtown i.e. Fremont Street
The 'Fremont Experience' is a pedestrian mall in downtown Vegas. The mall's domed canopy is covered in a 1,500 foot-long LED making it the world's largest video screen.
An interesting counterpoint to the Strip, Downtown is often referred to as the 'real' Las Vegas
For the ultimate American dining experience, make sure you call for a reservation at Oscar's Steakhouse!
Art District
Full of Indie art galleries and performances in converted warehouses
Home to the Arts Factory and countless other iconic galleries and theater groups
Feeling hungry? Pop into Esther's Kitchen for a scrumptious fill
Another incredibly popular area to visit in Vegas at night is the Arts District. While the area offers a multitude of bars, restaurants and entertainment venues, it also boasts an incredibly vibrant cultural atmosphere. This is the spot to visit in Vegas at night if you are looking for an experience that is artistically enriching!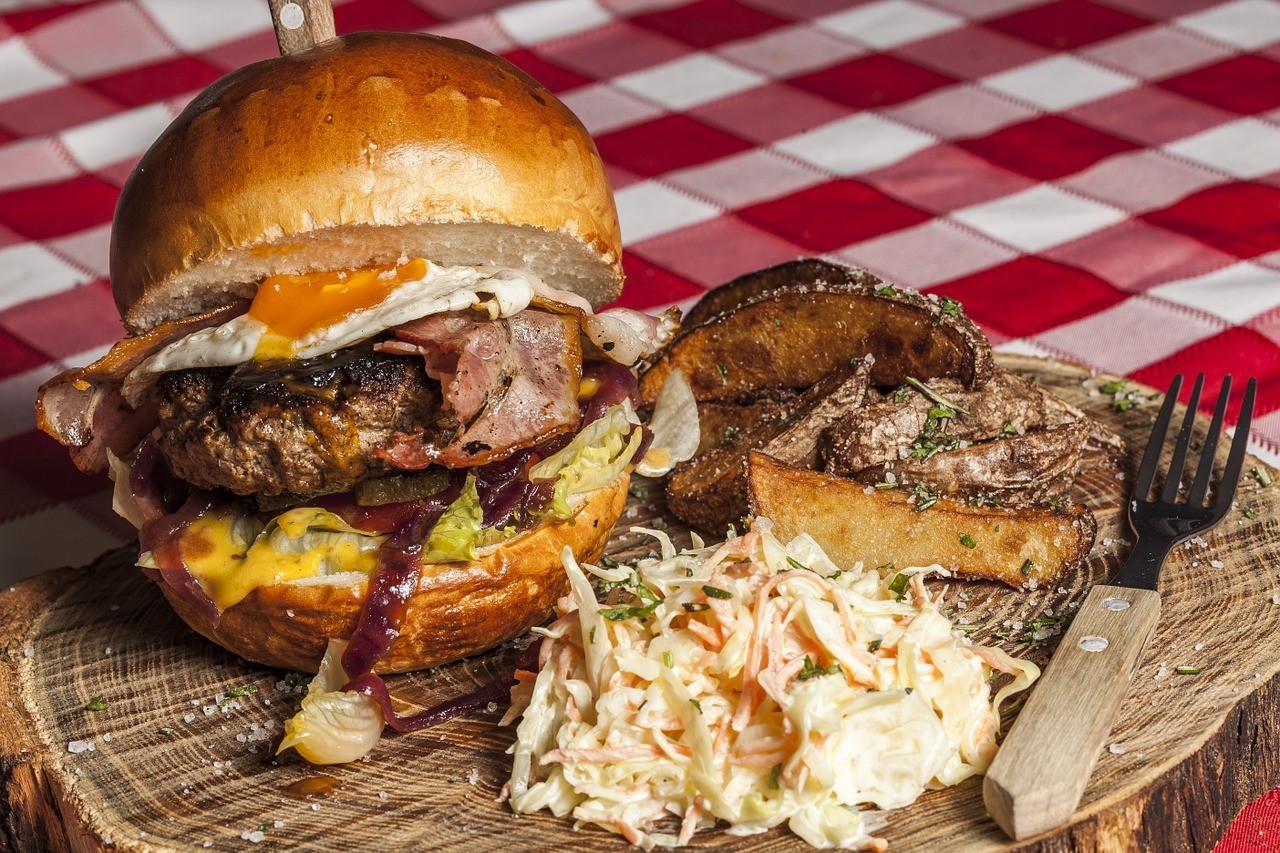 In Vegas you will probably be burning the candle at both ends, and you'll be in desperate need of some refueling. The good news is that Vegas is full of amazing culinary experiences to explore.
Here is our summary of some of the best places to eat in Las Vegas.
Casino Restaurants
The casinos in Las Vegas are more than gambloing dens and house some of the most incredible restaurants in the city
Make sure that you visit Bellagio's Lago on the Strip, a bright space overlooking the Bellagio fountains
Refuel your body before heading back to the slot machines at some of Vegas' finest restaurants
Vegas visitors spend a lot of time and energy in the casinos so it's no wonder that they have some of the best restaurants in the city! If you find yourself exploring the Vegas Strip – which you definitely should – then make sure you take the time to explore the world-class culinary hot spots.
Breakfast Spots
The most important meal of the day, Vegas has a breakfast spot on every corner
For the most incredible buttermilk pancakes, make sure you grab a brekkie at the Pantry
Breakfast on the Patio at Morels serves the ultimate Bloody Mary alongside your meal
Markets
Las Vegas boasts some of the most insane markets in the state!
Downtown 3rd Farmers Market is a hip market that sells fresh produce and quirky products
If you are around the Boulevard Mall, pop into Nkem African Market for super tasty African meals
The desire for locally made (and locally grown) food products has made the market scene in Las Vegas really popular. If you are not tickling your taste buds at one of the amazing restaurants, then you need to make time to stroll through one of the many markets and sample the local cuisine.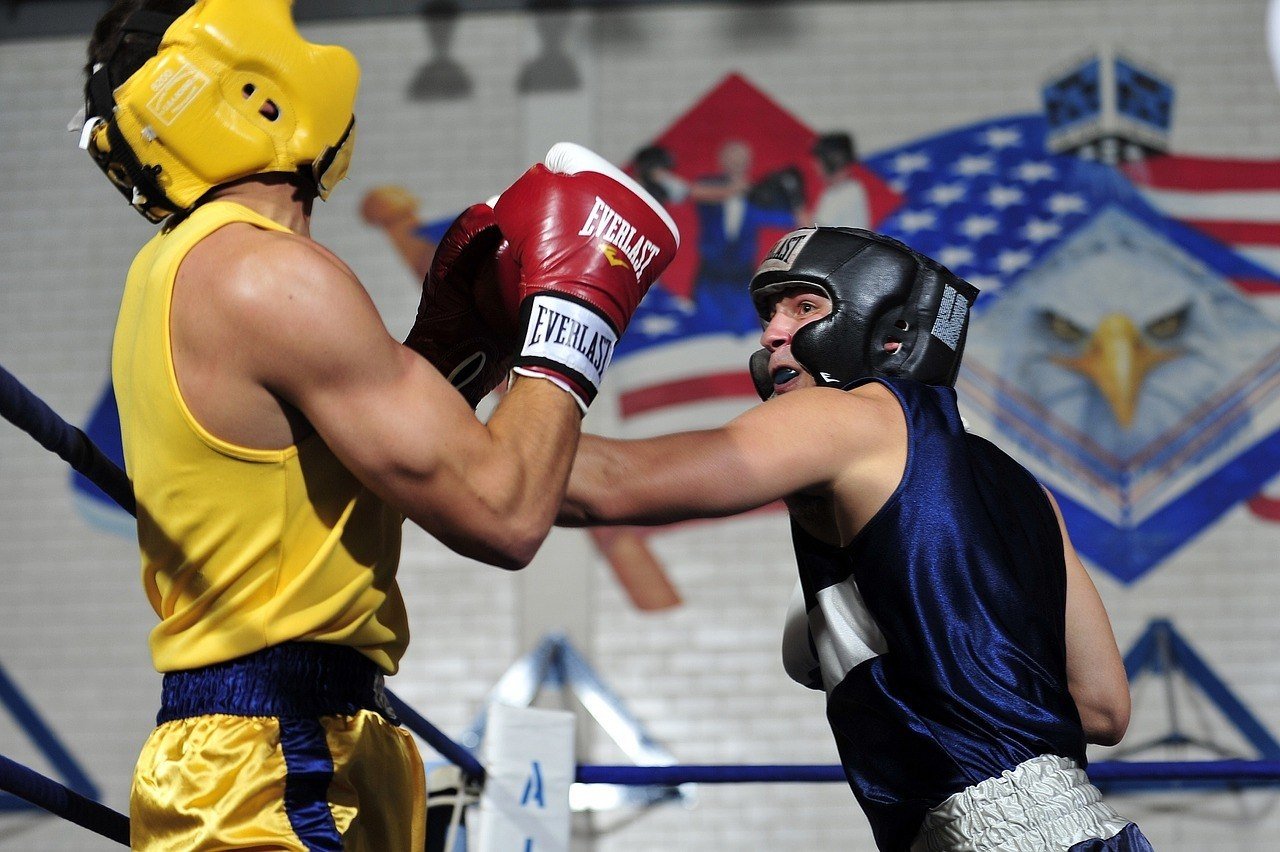 While Las Vegas is very much glitz and glam, it is also an epic spot for sports fans to revel in the excitement. Your Vegas itinerary should leave room for at least a little sweat, blood or tears!
Prosperity Park
A fully-kitted outdoor workout area in Las Vegas to let off some steam in a healthy way
Get some sun, meet some people and burn some calories during a cheap weekend in Vegas
A great spot for training alone or as a group of friends while on vacation
Prosperity Park in Las Vegas is the perfect spot to enjoy a free, calisthenics or street workout. Fully kitted with pull up bars, balance beams, and other exercise equipment, you can enjoy an epic bodyweight workout in between the madness that the city offers.
Ultimate Fighting Championship (UFC)
Vegas has become a hot spot to watch the increasingly popular UFC
T-Mobile Arena has been the hosting venue of countless professional fighting events
Get up close and personal with some of the biggest stars in the UFC fighting scene
UFC is fast becoming one of the top entertainment sports in the world. T-Mobile Arena is a multi-sport indoor arena that has been the home venue for some of the world's most infamous fights, along with other sporting events.
Whether or not you are a UFC fan, Las Vegas is a playground for professional fighting, and watching a fight is an unforgettable experience.
Rock-Paper-Scissors
Las Vegas is home to multiple professional leagues of Rock-Paper-Scissor events
The professional league of the game has become so popular that global events are now being held all over the world
Fun fact: some Rock-Paper-Scissors events have prize funds of up to USD $50,000
Remember playing the childhood game of Rock-Paper-Scissors to decide who will clean the dishes after dinner? Well, the popular children's game is now a professional 'sport' played across the world. With the opportunity to win massive amounts of prize money, Las Vegas has become home to several global tournaments of the league.
Only in Vegas eh?
Small Pack Problems? 😉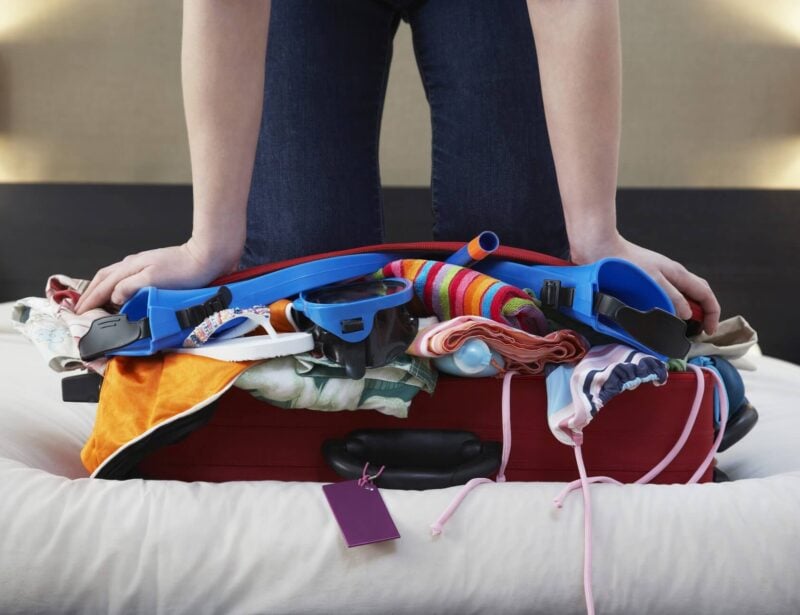 My missus travels with all her clothes in ziplock bags: don't be like my missus. UP YOUR PACKING GAME!
Packing cubes for the globetrotters and compression sacks for the real adventurers – these babies are a traveller's best kept secret. They organise yo' packing and minimise its volume too so you can pack MORE.
Or, y'know… you can stick to ziplock bags.
View Our Fave Cubes
Or Check Out the Sacks!
When you think of Vegas, you most likely think of parties, but the city is surprisingly cultured and has a few popular spots to visit if music and theatre interests you.
Las Vegas Philharmonic
Proudly known as Las Vegas's resident orchestra since 1998
Boasting a repertoire that is known to be largely highbrow with occasional new works commissioned from contemporary composers
Annual recitals coincide with national holidays such as Independence Day
The Las Vegas Philharmonic is located in the Smith Center for the Performing Arts and promises a memorable experience for all travelers with musical bones. Tickets range from USD $25 to USD $94 depending on what is on the venue's calendar.
Cockroach Theatre Company
The nomadic theatrical group that has been putting on offbeat productions for nearly two decades
They have recently settled in Downtown, an art district of Vegas
You can expect productions based on popular screenplays such as Arthur Miller's Death of a Salesman
Arts District
An 18-block zone set aside by the city to encourage the art scene
Home to some of the best dining, cultural and nightlife venues in Las Vegas
The Velveteen Rabbit is one of the funkiest craft cocktail culture joints in the city
Art lovers and cultural enthusiasts are known to fall in love with the Arts District of Vegas. The area is buzzing with fun, artistic experiences and is home to some of the city's best craft drinks venues and should be on your list of places to go in Vegas.
Insider tip: If you find yourself in Vegas on the first Friday of the month, you simply have to visit the Arts District for their monthly First Friday event.
Travel with peace of mind. Travel WITH a security belt.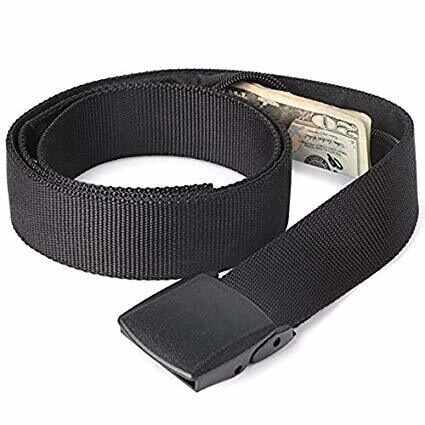 Get your cash stashed with this awesome Pacsafe money belt. It will keep your valuables safe no matter where you go.
It looks exactly like a normal belt except for a SECRET interior pocket perfectly designed to hide a wad of cash or a passport copy. Never get caught with your pants down again! (Unless you want to.)
Hide Yo' Money!
10 Other Awesome Things to do in Las Vegas This Weekend
While the above list of Vegas weekend getaway tips should do the trick, there is a lot more to explore. So, if your Vegas weekend trip gets extended, you can browse the following epic things to do in Sin City!
#1 – Gamble at a Casino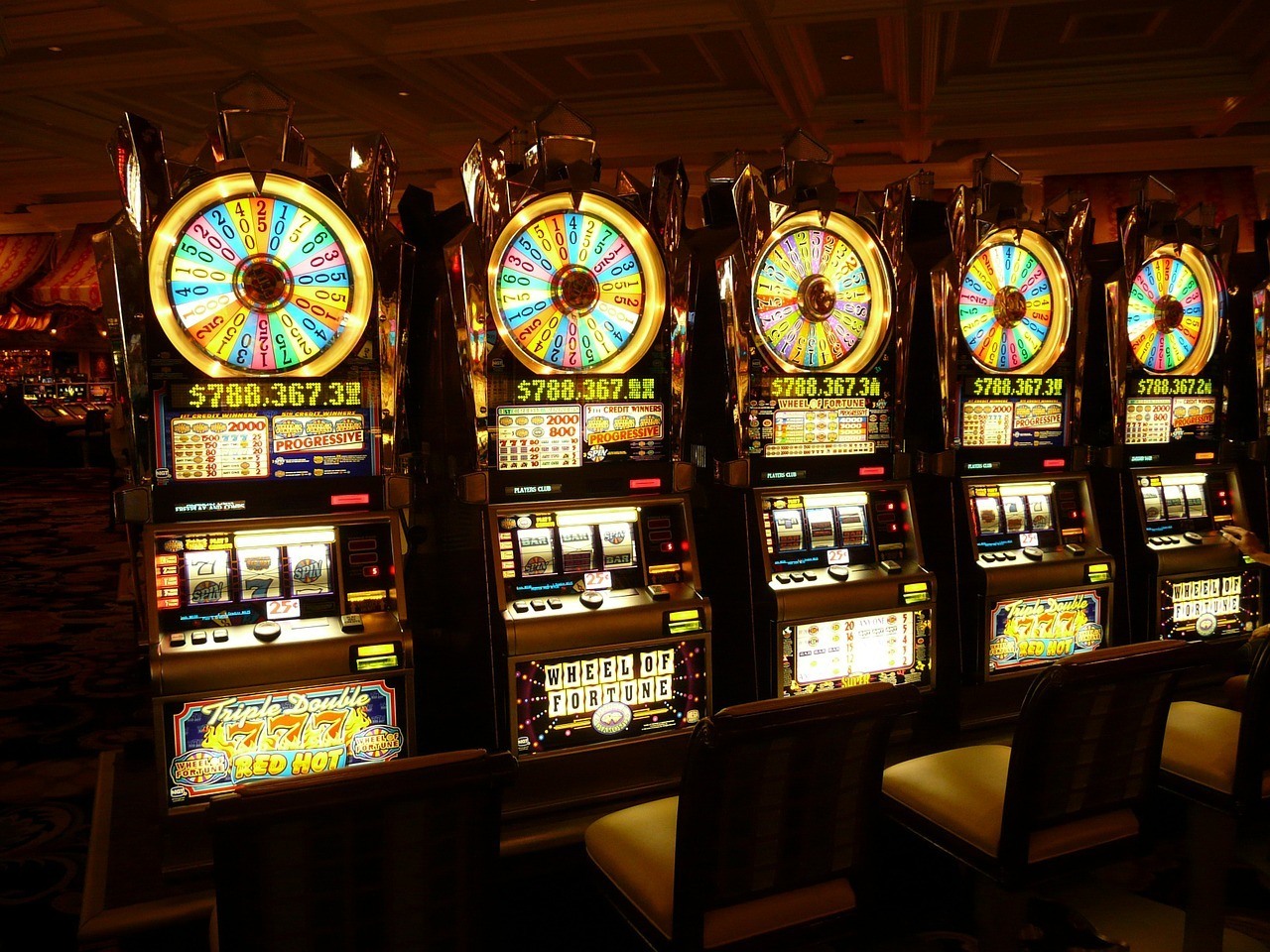 You simply can't visit Las Vegas and not visit a casino. Visit the notorious Bellagio where some of the world's top Poker players keep a straight face or place your bets at the legendary Golden Nugget.
If you want a real treat, make sure that you visit the world-famous Caesars Palace which has earned an iconic reputation in Vegas. If you want a cheap weekend in Vegas, then set a small budget aside and visit one of the more relaxed casinos.
Who knows – you may even make a profit!
(Editor's note – Remember that "The House Always Wins" and the odds are massively stacked against you. Gamble Responsibly)
#2 – Visit a Themed Hotel
In so many ways, Las Vegas is a living city of theatrical performances. There are countless themed hotels in Vegas that replicate various countries from around the world. From the gondolas' at the Venetian to the replica of Lake Como in the Bellagio, you can travel the world without leaving Vegas!
Many of these hotels are open for guests to visit and grab a drink or bit to eat. What this means is that you can see the 'Eiffel Tower' at Paris Las Vegas without ever booking a room!
#3 – Marvel At An Outdoor Art Gallery
There are several areas in Vegas that are known for their artistic flair such as Downtown Vegas and the Arts District.
Downtown, in particular, is loved for its outdoor art galleries and beautiful murals. These local artworks add a great variation to the indoors of casino walls! Keep your eyes open for any 'Life is Beautiful Festival' events which showcase some of the most incredible colors, shapes, and interpretations!
#4 – Take A Trip To Hoover Dam
The giant curving face of the great physical form makes for an epic view as it reaches an impressive height of 726 feet! The dam itself took 21,000 men five years to build on the Colorado River.
Vegas weekends would be incomplete without stopping to absorb the sight of the huge man-made construct. Make sure that your camera is fully charged, it is quite a sight to behold!
There are regular day tours to Hoover Dam which you can arrange at your hostel or by booking online. The Hoover Dam is a modern marvel and a highlight of the USA
Hoover Dam Tours are likely to sell out so book ahead, here.
IN A RUSH? THIS IS OUR FAVORITE HOSTEL IN LAS VEGAS!
#5 – Explore The Mob Museum
The Mob Museum in Vegas should without a doubt be added to your list of things to do in Vegas for the weekend! The Mafia museum is a non-profit organization dedicated to improving the public's understanding of the history and impact of organized crime in America. For example, did you know the Mafia built the modern Las Vegas?
This is an unbelievable experience. If you find yourself in Downtown Vegas, make sure you make a stop here!
#6 – Ascend (And Descend) The Stratosphere
The tallest building in Nevada, the Stratosphere attracts countless adrenaline-junkies who ascend to the top of the building, only to hurl themselves down again. The SkyJump is a controlled free-fall that attracts travelers from around the world to throw themselves from a height of 829 feet!
If jumping from a building isn't your thing, you can still visit the iconic attraction and even book a room in the tower! The hotel tower offers an impressive 13 different room types to cater to different experiences!
#7 – Go to the Circus
Las Vegas is the defacto stateside home of the legendary Cirque du Soleil. The Vegas performances typically take place at the Bellagio.
For a naughtier interpretation of the circus, you can also book a spot at Absinthe's Spiegeltent outside the Caesars Palace. However, be warned, these performances promise a night of deep blushing and are not for the prude or prope
#8 – Get Married
No, we are not kidding! There are countless licensed chapels scattered throughout the city.
Vegas has earned a fairly amusing reputation for performing super quick and significantly non-traditional wedding ceremonies. From planned-themed weddings to drunk weddings at 2 am, you can look for any of the quaint little chapels where many, many people have declared their love.
Bear in mind that however novel or Kitch, a Vegas wedding is legally binding. Therefore I would advise leaving this one as a spectator sport.
Fun fact: Frank Sinatra married Mia Farrow at the Little White Wedding Chapel!
#9 – Bellagio Fountains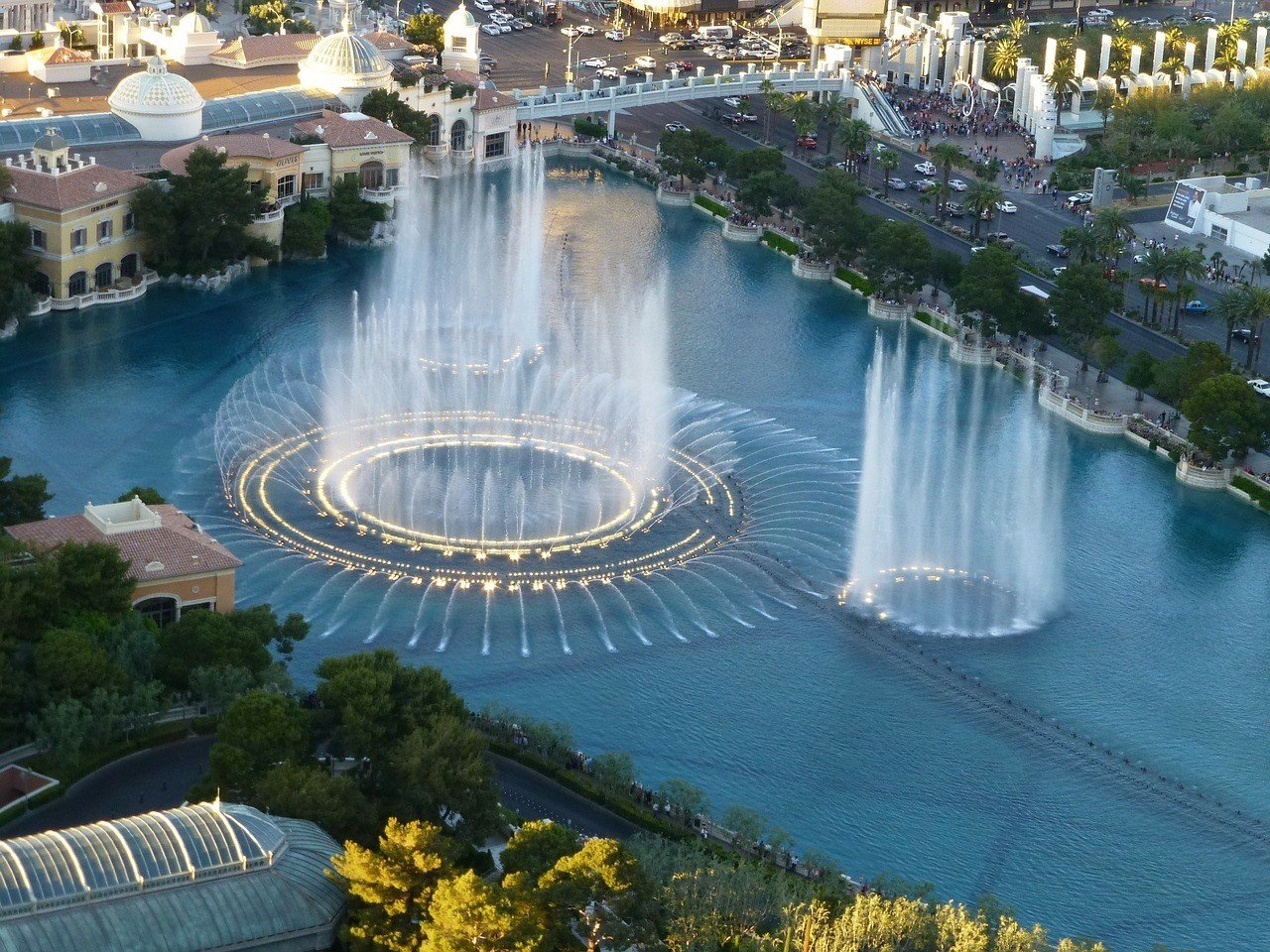 In the center of the action is the Bellagio. You'll know you've arrived because of the spectacular fountain and light display that welcomes you! Located on the Strip, the eye-catching attraction encapsulates the true American 'supersize' way of doing things.
The fountain and lights are sequences to erupt every 15 minutes starting after dark until midnight. This is an awesome free thing to do in Las Vegas
#10 – Drive Through The Valley Of Fire
A short hour from Las Vegas, a drive through the Valley of Fire makes for an incredible day trip and change of scenery. The Valley of Fire State Park is Nevada's oldest state park and is filled with incredible sights of bold red rock formations.
The 10-mile road will introduce you to the beautiful sights of various rock shapes and offers an epic scenic experience!
Remember to bring lots of water as it gets hot out in the desert. This is our favourite place in Las Vegas.
Insider tip: make sure that you visit the park on a super sunny day as the red rocks catch the light and look like they are really on fire!
Is This the Best Daypack EVER???
Las Vegas is an incredibly stimulating city to visit. To help you settle quicker and tick more off of your list, we've answered a few of the frequently asked questions.
Don't Forget Your Las Vegas Travel Insurance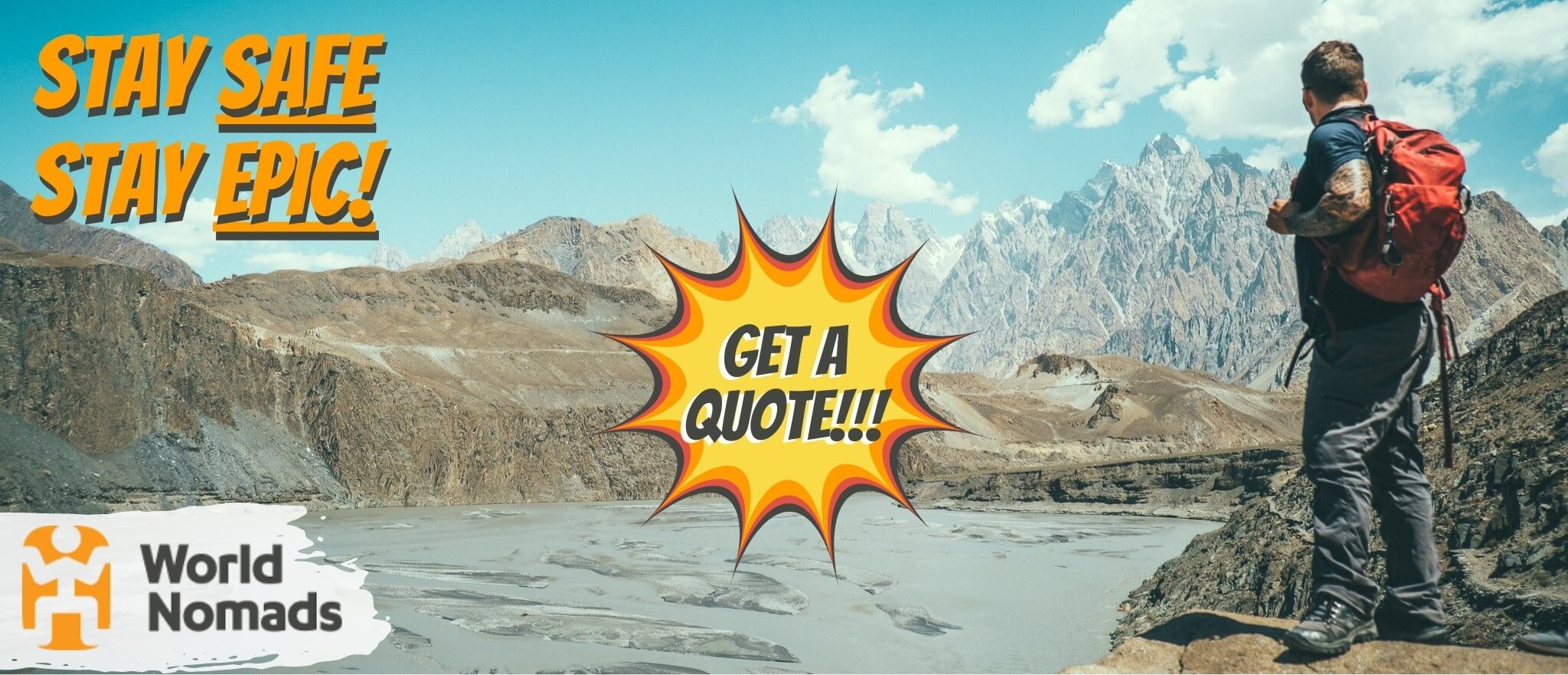 World Nomads' mission is to support and encourage travellers to explore their boundaries. They offer simple & flexible travel insurance, and safety advice to help you travel confidently.
They've been doing it since 2002 – protecting, connecting, and inspiring independent travellers just like you.
Get a quote below or read our in-depth review!
Final Thoughts on a Great Weekend in Las Vegas
The city is pulsing with excitement, and the above guide is only the tip of the iceberg. If you want to delve deeper into what Las Vegas has to offer, have a look at our ultimate Las Vegas travel guide.
Make sure that you keep your wits about you – especially after reveling in one of the many parties – and familiarize yourself with your route and transport options before arriving.
Don't be afraid to push your boundaries and explore what the lively city has to offer outside of the gambling scene! Weekends in Las Vegas promise to remain deeply ingrained in your memory, so make the most of your time!
---
Bye for now, but not forever!
If you want MORE top-tier Broke Backpacker content like this, then sign up for our weekly newsletter below to get the latest and greatest!
And for transparency's sake, please know that some of the links in our content are affiliate links. That means that if you book your accommodation, buy your gear, or sort your insurance through our link, we earn a small commission (at no extra cost to you). That said, we only link to the gear we trust and never recommend services we don't believe are up to scratch. Again, thank you!