As we creep closer to 2022, all eyes are on Qatar – the host of the next World Cup. The cousin of the UAE and Saudi Arabia has a reputation for being one of the fastest-growing countries in the world. And as one of the big players in the oil industry, it's also one of the wealthiest.
What's more, there are plenty of opportunities for expats to teach English in Qatar.
A job in Qatar is a smart way to build up your funds for the future – whether that's to buy property or continue your studies. You might even use it as a meant to build toward your eventual retirement!
But getting a job in Qatar is no walk in the park. There's a vigorous application process followed by a long-term commitment of at least a few years. After all, your job offer will be studded with benefits; for that reason, your employer will want you to stick around.
If this sounds good so far, read on for our definitive tips on how to teach English in Qatar!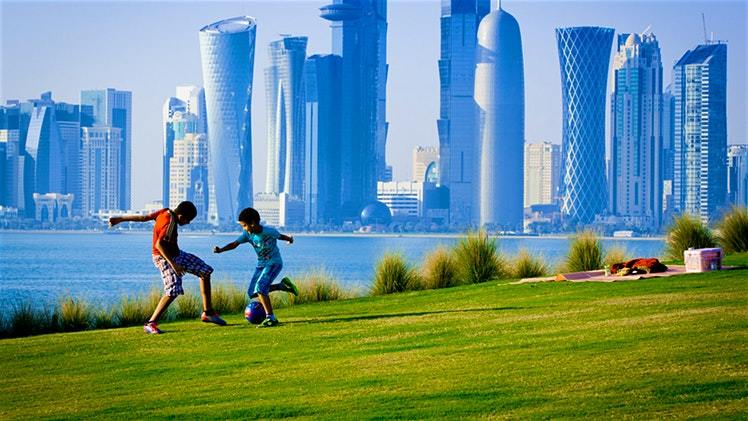 Why Teach English in Qatar?
First up, you need to weigh the pros and cons of teaching English in Qatar.
Pros | Why You NEED to Teach in Qatar
Salary: You can make a very pretty penny while you teach English in Qatar. The typical monthly salary is $1,600 USD – $4,000 USD (5,800 – 14,600 QAR) – and that's tax-free.
Benefits: Besides the attractive salary, your job in Qatar will likely come with benefits like free or subsidised housing and airfare from your home country. Plus, many employers offer a transport allowance.
Expat community: The tax-free salaries and luxurious way of living attracts more than English teachers. For that reason, there's a thriving ex-pat community in Qatar, with workers from all around the world.
Safety record: Peaceful Qatar is an extremely safe country to base yourself in. Even the capital city of Doha has a remarkably low crime rate.
Lifestyle: Your salary in Qatar will afford you a great lifestyle. And even though it's such a small country, you have plenty of interesting things to see and do on your days off and during your holidays. I mean sporting events, concerts, and outdoor adventures – the lot!
Cons | What to Consider Before Teaching in Qatar
Crowded job market: Due to the high standard of living, a job in Qatar is highly coveted. But Qatar is a small nation, and there are fewer jobs up for grabs. You'll need to work hard to get hired.
Hiring process: The hiring process for a job in Qatar isn't for the faint-hearted! Expect it to take 1-3 months to secure a job; you should start applying around six months in advance. The process of getting your work visa is notoriously slow.
Visa and other requirements: While we're on the topic, you'll need a visa to work in Qatar. The nation traditionally operates under the Kafala system, which means you need sponsorship from your employer to work in Qatar. Your employer will pay the fees for this and handle much of the administration; however, you will need to cooperate along the way. You'll need to provide your university degree and a marriage certificate (if relevant). You will need to undergo a criminal background check and an HIV test. Who likes needles, right?
Exit visa: Qatari law means that once you have a work visa, you need an exit visa to leave the country. You'll need consent from your employer every time you leave. However, Qatar is abolishing this requirement for certain workers. Ask specifically from your employer if you'll need an exit visa to travel regionally during your contract.
Climate: Middle Eastern summers are blisteringly hot. You're looking at 45 C (113 F) during the hottest months. Hooray for air-con in classrooms!
Cultural differences: One of the main perks of moving overseas is the chance to experience a different culture. While Qatar is a fascinating place to live, you'll need to adapt to its conservative requirements. Homosexuality is illegal in Qatar, and women in particular need to be conscious of conservative Islamic customs.
How Much Can Teachers Expect to Make?
The great news about working in Qatar as an English teacher is that you have the potential to build up a great nest egg. A typical monthly salary for an English teacher in Qatar is $1,600 USD – $4,000 USD (5,800 – 14,600 QAR). That's tax-free, so you'll bank your entire wage.
English teachers have three options in Qatar:
First up, you have international schools. Most of these are private and set their own curriculum, as education is only semi-regulated in Qatar. You might encounter a broad variety of teaching styles and methods. You will teach primary and secondary age children from Qatar and all around the world. Qatari schools are high-quality and offer attractive salaries and benefits to English teachers.
Secondly, you have English language schools and centers. You may teach both adults or children here. The salaries are slightly lower than at international schools, and you may work shorter hours or be offered evening and weekend slots.
Last but not least, you can work as a private English tutor in Qatar. You may teach one student or a smaller group. You'll need to be sponsored either by a family or an agency who helps you find clients. Working illegally in Qatar is not a path you want to wander – the penalties if caught are very high. If you want to work as a private teacher in Qatar, I recommend getting some experience under your belt first in either a language center or international school.
Requirements for Teaching in Qatar
If you want to bank those eye-watering Qatari salaries, you'll need to prove your might. Here are the requirements for landing a job in Qatar:
Native English proficiency: Native speakers are preferred in Qatar. Particularly, those who hold passports from the UK, Ireland, Australia, New Zealand, South Africa, Canada, or the US. If you're not a native speaker, you will need impeccable fluency.
TEFL Certificate: You must have a TEFL certificate to teach English in Qatar. If you're not already qualified, you can study in a classroom or even online.
Bachelor's Degree: A bachelor's degree is a mandatory requirement for anyone to teach in Qatar. A master's degree will put you in an even better position!
English teaching experience: Most private schools require 2-3 years' teaching experience. At a language school, you may be able to find work without experience – provided you meet the other requirements on this list. But remember that there is a lot of competition for English teachers in Qatar. If you can get some experience prior, you'll be a more attractive candidate.
Visa: You must have a work visa to work legally in Qatar. Your new employer will sponsor you and do most of the groundwork. In most cases, your Qatari work visa is tied to your job. That means you must remain at the school that has sponsored you until your contract ends.
Health check: As part of the application process, you will be asked to undergo a physical examination and take an HIV test.
Criminal background check: Most Qatari employers make it a requirement that they check your background for any skeletons.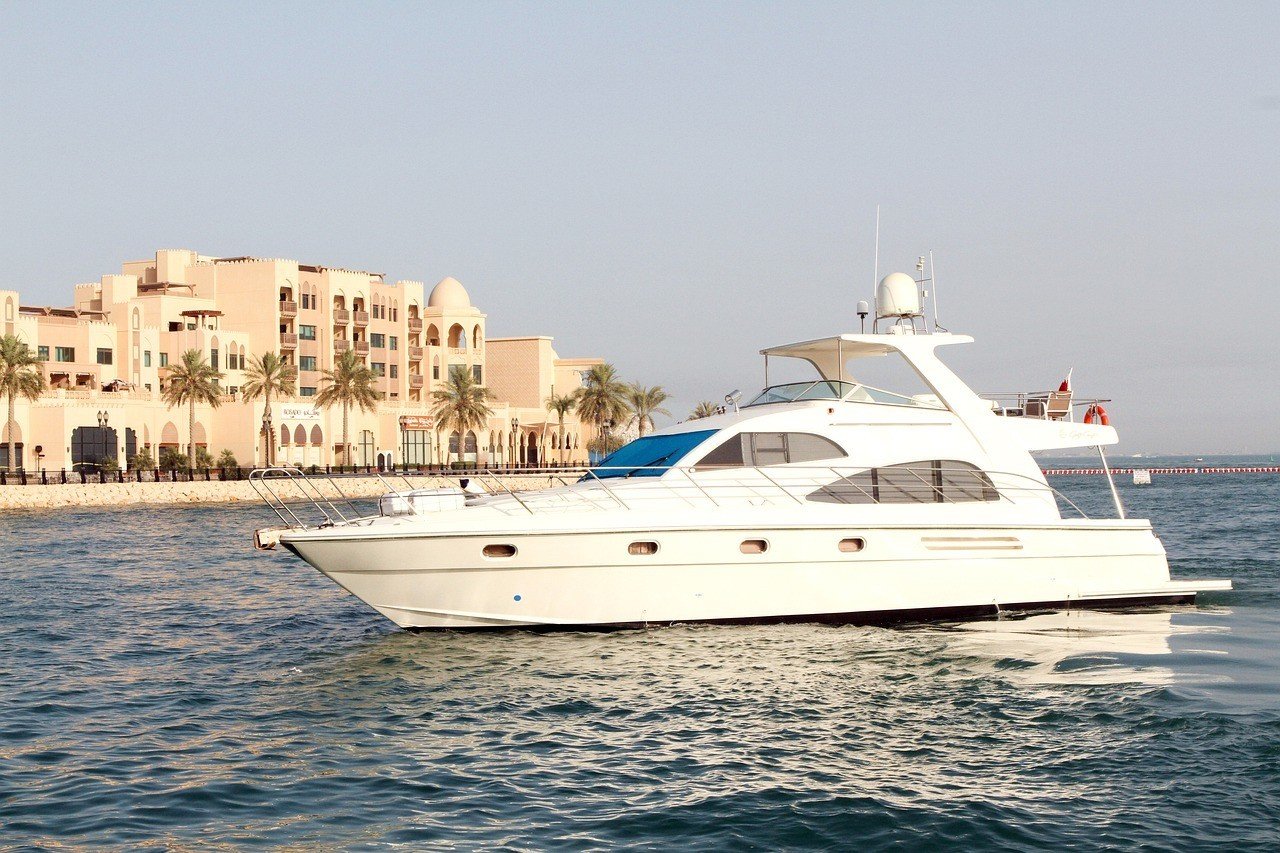 Where to Get TEFL Certified
There's no getting a job in Qatar without a TEFL certificate. If you don't already have one, relax – it's one of the easiest parts of the whole process.
Online TEFL Certificates
| myTEFL Professional | myTEFL Intermediate | Let's TEFL | TEFL Pros |
| --- | --- | --- | --- |
| 120 Hours | 60 Hours | 120 Hours | 120 Hours |
| ✅ Live Tutor Included | ✅ Live Tutor Included | ❌ No Live Tutor | ❌ No Live Tutor |
| ✅ Job Assistance | ❌ No Job Assistance | ✅ Job Assistance | ❌ No Job Assistance |
| The most comprehensive TEFL course. | Best for getting a TEFL cert quick. | Great for brushing up on English knowledge. | Allows a free trial before buying. |
There are tons of places to get TEFL certificates online. Some of them are phoney. These are usually video-only courses where you don't talk to someone or lesson prep on your own and they won't help you teach English on the ground. Here are 3 good ones:
The myTEFL 120-hour course is the gold standard of TEFL certificates. This certification will be accepted by any country and the course prepares you for a career of English teaching and curricula. They have other certifications with fewer hours that will also work for your job in Peru but may not help you get a job somewhere more rigorous later on. MyTEFL does an awesome job at teaching the skills you need to manage a classroom and transfer your knowledge to your students.
Let's TEFL is the second-best online TEFL certificate and might be the best for those needing to review English rules themselves before they hit the classroom. Actually, if it's been a long time since you've taken a grammar class, you're going to want to brush up.
TEFL Pros isn't the most hands-on, but one of the best teachers at our institute vouches for the quality of their curriculum. Their course is usually the cheapest. Plus, they've got a free trial so you don't need to drop money to see what this is all about!
Getting Your TEFL in Qatar
Your other option is to get your TEFL in Qatar. This means you can get your feet on the ground and feel it out before committing to a lengthy contract in the country. You can get to know Doha, get a sense of the culture, and make a few friends. You may even make some handy contacts while you're there.
That being said – living in Qatar is costly. If you need to cover your accommodation, food, and travel while in the country, it'll chew up a lot of dollars. So have a think about which option is best for you. To help with your research, here are a few places you can obtain your TEFL in Qatar.
International House: Doha's outpost of International House offers a 4-week, 120-hour CELTA. After an intense study period, you will be qualified to teach English in Qatar or anywhere else in the world. The school also runs a programme of English classes, so you might stand a chance of getting employed in the school afterwards.
International TEFL Training Institute: Another internationally recognised organisation providing TEFL courses in Doha. The course offered at ITTI is the TESOL, and it comes with career-support services. They'll provide you with CV advice, school lists, and recruiter referrals. Even better, all in-class graduates get a free online, 50-hour TEFL course in one of the following areas:
Teach Business English
Teach Young Learners
Or, Teach TOEFL Test Preparation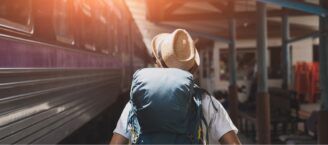 Unlock the The Broke Backpacker's GREATEST Travel Secrets
Sign up for The Broke Backpacker Newsletter to receive weekly tips on how to travel on a budget + a FREE copy of The Backpacker Bible!
Where to Teach English in Qatar
So, you've got your TEFL and learned how to say hello in Arabic. Next – where to teach in Qatar? Your best bet is the capital city, Doha.
Teaching in Doha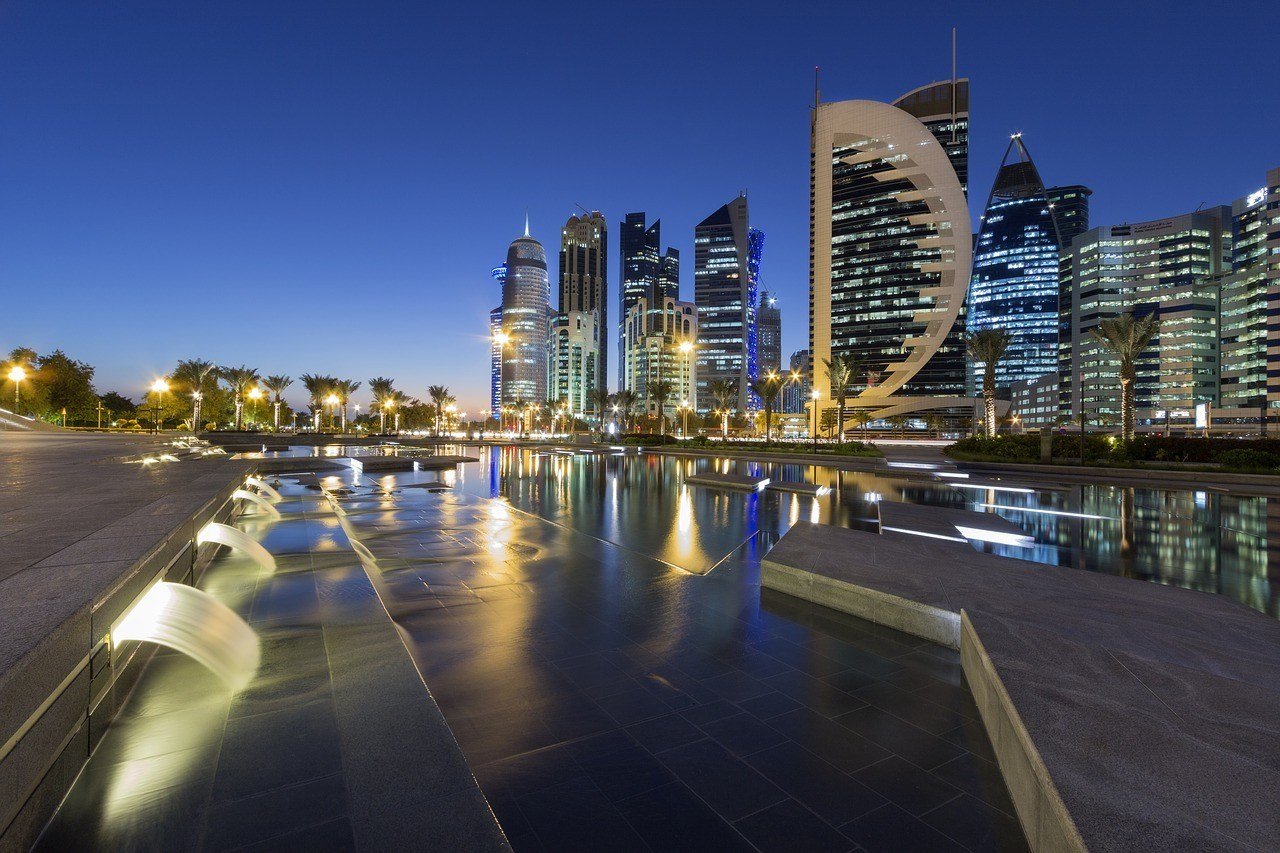 The Qatari capital has set its eyes on becoming the next Dubai, and it's getting there! Doha is much quieter than its sister city, but it's safe and offers a very comfortable lifestyle. Pretty much all the jobs teaching English in Qatar are in and around Doha. You'll find international schools and language centres to choose from. When you're not working, you'll be able to enjoy all the perks of a fast-developing contemporary city!
Living in Qatar and Teaching Online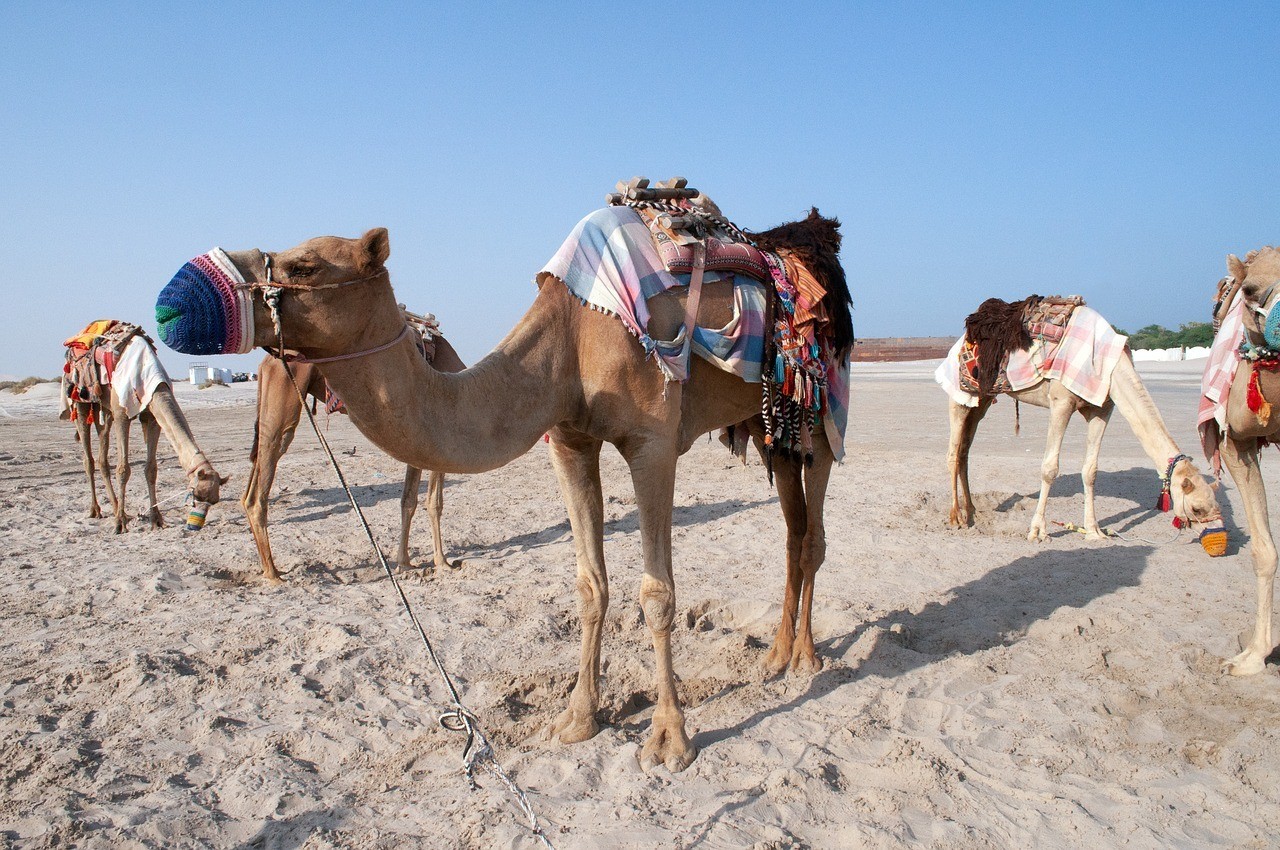 In many locations around the world, it's possible to teach English online. However, this isn't the case in Qatar.
The costs of living in this affluent Middle Eastern city are simply too high to make this a feasible venture. Few online teaching jobs will pay enough to cover the costs of living in a city such as Doha. You'll miss out on the cushy benefits of a job teaching in a Qatari school, like free accommodation and subsided transport. Furthermore, you'll be in a grey area in terms of your visa.
Is your heart set on teaching English online? It's best to check out alternative options such as South East Asia.
How to Find a Job in Qatar
So you know what's required of you and you've completed your TEFL. Now, you need to know exactly how to find a job in Qatar.
It's best to apply for positions while you're in your home country. Schools are happy to interview via webcam, and the process of getting your visa is very time-consuming. If you have enough money to support yourself in Qatar while job hunting, you could do this. But trust us, that'll get pricey!
Applying for Jobs in Qatar
You can apply for jobs year-round, but it's best to land your job in time for the new school term. The Qatari school year starts in September. As the process takes a few months, we'd recommend starting during spring (April/May) to be in with the best chance.
To start with, ensure your CV is up-to-date. Besides your basic contact information, you should highlight details of the following:
Educational background: list where you studied, what subject, and when you graduated.
Teaching experience: having teaching experience will make the process of getting hired in Qatar much easier for you.
TEFL certification: once you've got it, flaunt it!
References: include the contact details for previous employers so employers can contact them prior to an interview or after a successful interview
Once that's all done and dusted, you're ready to begin the process.
1. Apply Directly to Schools in Qatar
It's worth committing the time to research schools in Qatar. Private international schools are extremely varied, and all follow different curricula. Let's say you're from Finland; you may find schools that follow the Finish curriculum. Ditto for those that follow the British curriculum.
You can visit the websites of schools to see if they have vacancies advertised. If they don't, email them directly. Send your CV and a polite note enquiring about any job opportunities.
If you are successful, you'll be invited to interview over Skype, Zoom, or equivalent.
2. Register With a Qatar-based Recruitment Agency
Alternatively – and perhaps the simplest way to find a job in Qatar – is to register with a recruitment agency who deals with schools and language centres. Once you're registered, your agent will send prospective jobs your way and prepare you for an online interview.
Check out Seek Teachers and Teaching Nomad as a starting point.
How to Prepare for Your Job Interview in Qatar
Once you have an interview or two lined up, it's time to do your homework. Research all you can about the school and its curriculum. Scour reviews and forums for testimonials from other teachers. But always take those reviews with a pinch of salt.
Prepare your answers as you would any other job interview. Expect to be asked about your teaching qualifications, educational background, teaching experience, and motivations.
A private international school might ask you about these things:
Your planning method
How you handle (or might handle) a difficult situation in the classroom
Ways you will motivate your students
Your general approach to teaching
What challenges you expect to face while teaching in Qatar
How you communicate with parents or guardians / your managers
Be sure to prepare any questions of your own, too – about the school, the nature of the work, the students. Don't forget to enquire about the specifics and practicalities as well:
Clarify the salary
Check they will sponsor your work visa
Confirm the standard working hours (consider teaching hours and lesson planning)
Enquire about annual leave
Discuss the desired contract length. This might be a couple of years – ask if your visa is tied to it
Ask about the terms of the exit visa
Raise whether your accommodation/airfare will be covered. Airfare includes your inbound flight plus any return visits home during your contract
Ask about other benefits, such as subsided travel to and from work and healthcare in Qatar
Moving to Qatar is a fairly major undertaking, so leave no stone unturned!
Living in Qatar
You've made it this far; now you can start thinking about actually living in Qatar! Living in the Middle East is a colourful experience, but it's handy to know what to expect.
Safety
Qatar is remarkably safe. Due to conservative laws and harsh punishments for crime, Qataris tend to follow the rules strictly. In fact, some say that if you drop your wallet in public, it will still be there an hour later when you retrace your steps.
That being said, you need to have your wits about you and ensure you obey local customs. Many things you might take for granted are banned in Qatar. Importing contraband is subject to high penalties – we're talking about alcohol, drugs, pork, and religious books.
As a non-Muslim (if that's you), you can drink alcohol, but only in licensed bars (usually in hotels). You need consent to drink at home. Officially, unmarried men and women may not live together, but the rules are more relaxed for Western expats.
Monthly Budget
If your job in Qatar comes with the perks of free accommodation, complimentary airfare, and subsided travel, you'll bank a lot of savings each month. Here are your average living costs in Qatar.
| | |
| --- | --- |
| Flying to Qatar from the US | $700 |
| Accommodation | $0 |
| Food | $300 |
| Transport | $100 |
| Entertainment | $200 |
| Total Monthly Expenses | $1300 |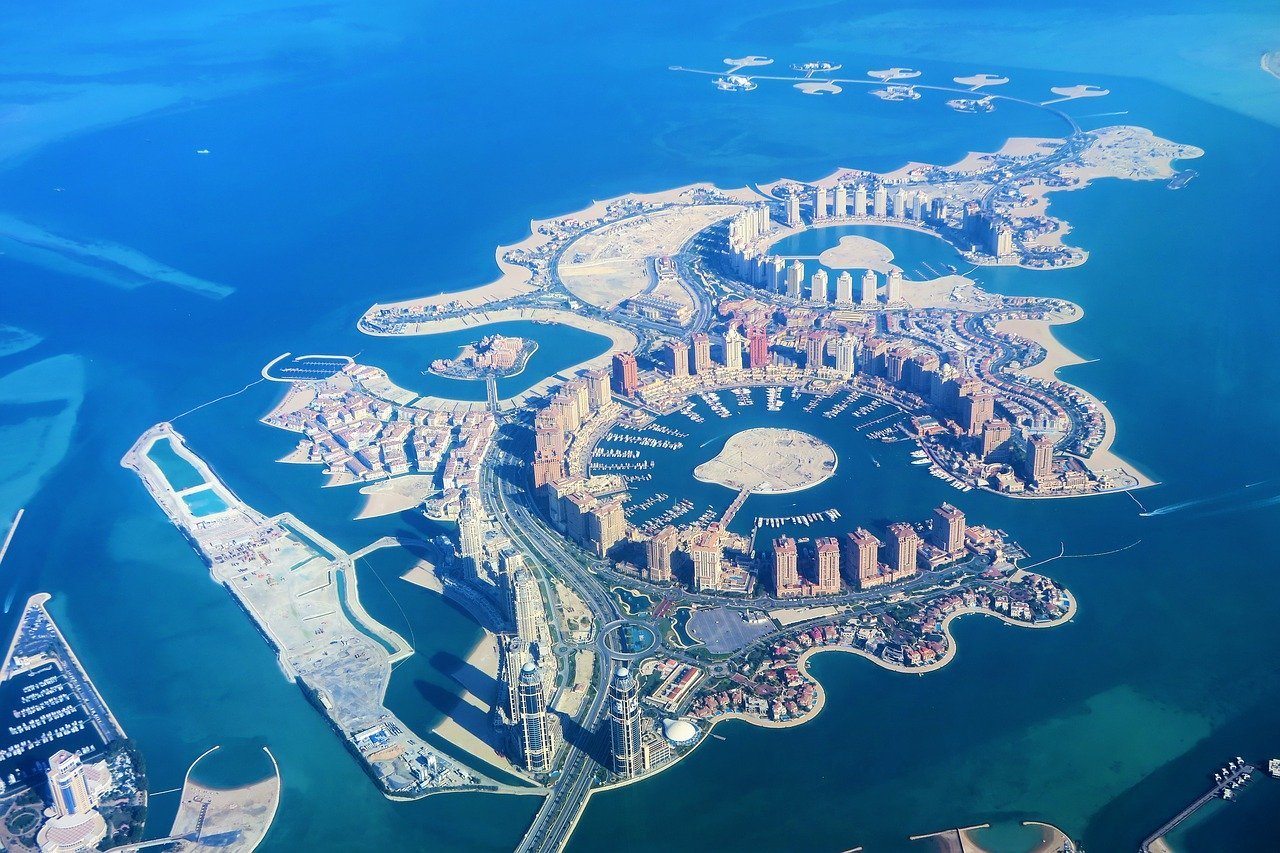 Money-Saving Tips
Accommodation: If your employer covers the cost of your accommodation, you've got free digs! The majority of schools do provide housing – for example, a fully furnished apartment you can move right into. Alternatively, they may give you an allowance but leave where you live down to you. For guidance, a comfortable one-bedroom apartment in central Doha costs between $960 – $2,470 (QR3,500 and QR9,000) per month. The average cost comes in around $1,500 (QR5,500). Luxurious, spacious properties will be looking upwards of $3,000 per month.
Travel: For such an advanced country, public transport is where Qatar falls short. Even in Doha, buses are humble, and there is no metro service. Most Qataris commute by car – so you might consider purchasing a vehicle or hiring a private driver. Some schools do provide support with transport costs for teachers, so do ask. Meanwhile, single bus tickets cost between 80 cents and $2.75 (QR3 – QR10). Monthly passes are $27.50 – $55 (QR100 – QR200).
Food: Much of the food in Qatar is imported, which means one thing – expensive. Realistically, you'll spend between 10-20% of your monthly salary on groceries. When it comes to eating out, as with all major cities, Doha has a mix of budget and upscale eateries.
Entertainment: The great thing about working in Qatar is that if you get all your expenses covered, you've got wads of cash to play with! In Doha, you can take your pick from yoga classes, sailing clubs, and road trips out to the desert. There are ample shopping and cinemas to keep you entertained. You can drink in hotel bars, but prices are high. A bottle of beer might set you back around $13!
Speaking the Language
Arabic is the official language of Qatar but English is widely spoken, as are a number of other Asian and European languages. In fact, there is high demand for teachers in other languages in Qatar due to its multicultural expat community.
You aren't expected to learn Arabic, but getting your head around the basics goes a long way. It will make it easier to communicate with the wider community where English isn't spoken, especially if you stray further afield of Doha.
Most schools provide a teaching assistant who speaks Arabic to support non-Arabic speaking foreign teachers. But, as you can imagine, taking the initiative to master the language will only go in your favour.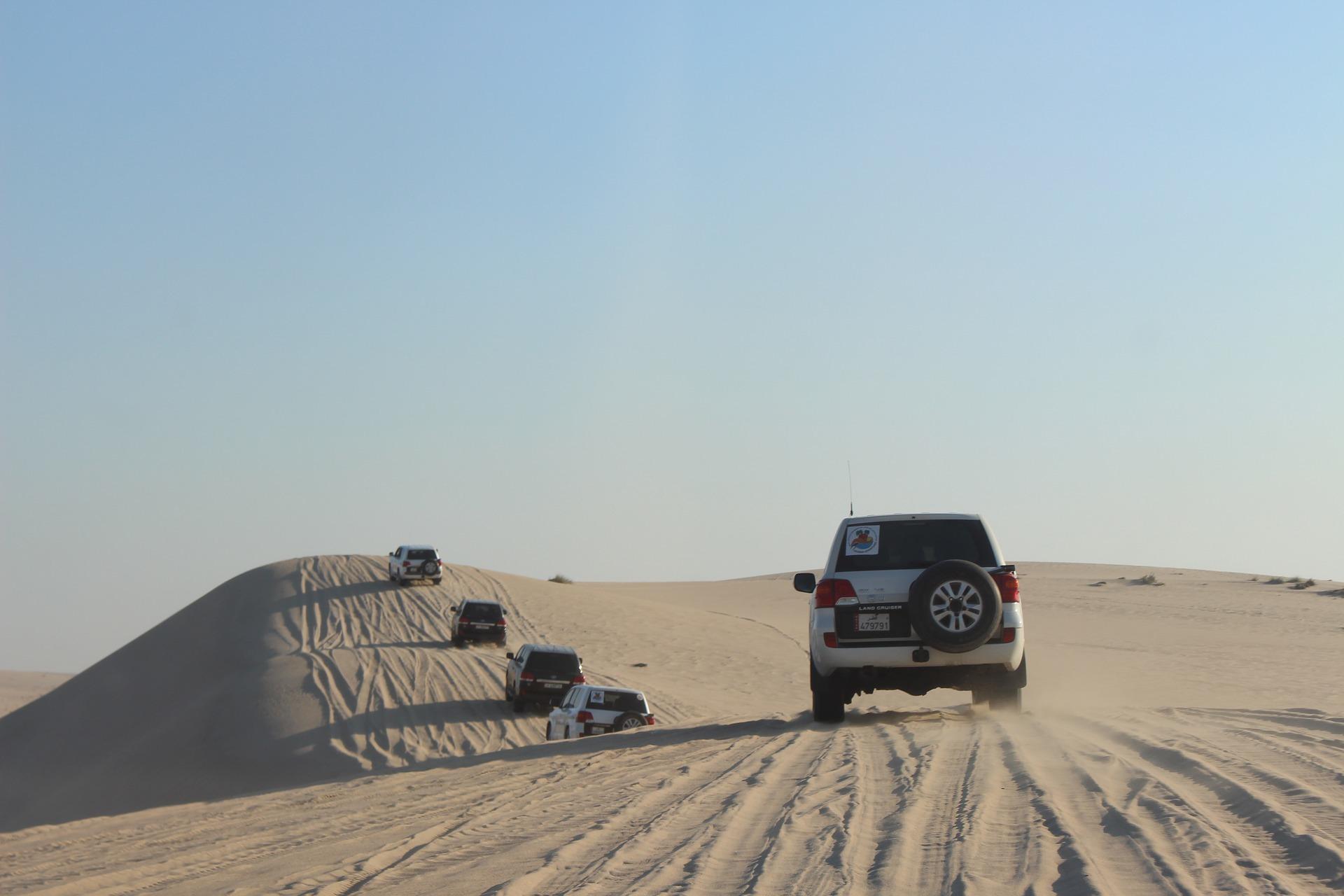 Final Thoughts on English Teaching in Qatar
As you can tell, getting a job in Qatar is extremely lucrative. You'll experience a way of life that blends Middle Eastern and Western customs. A few years of teaching in Qatar will look great on your CV as well.
All the best with your job hunt!
---
Find out how YOU can support the site.
We work hard to put out the best backpacker resources on the web for free! It's all about helping out our tribe of awesome backpacker readers (that's you!). Please visit the link to find out how you can help keep the site going 🙂
For the sake of transparency, some of the links in our content are affiliate links. This means that if you book your accommodation, buy a piece of gear, or sort your insurance through our link, we earn a small commission at no extra cost to you. We only link to stuff that members of the Broke Backpacker team has actually used and never endorse products or services that are not up to scratch. Thanks for your support!