When it comes to a Floridian vacation, you won't find anywhere as alluring as Jacksonville. With vast parklands, stunning shorelines, salt marshes and fascinating historic sites, you're never short of things to do in Jacksonville!
Whether you want to hop on a river taxi, kayak around Amelia Island, or take a Tuk-Tuk ride around the city, each of Jacksonville's exciting attractions is designed to get you outside and seeking adventure.
Families looking for kid-friendly attractions will love spending time at the Museum of Science & History and the Talbot Island State Parks. Whereas backpackers will love the thriving nightlife scene and exploring the city's hidden bars.
In fact, the hardest part about finding what to do in Jacksonville is narrowing down your options. To help you out, I've put together a list of the absolute best activities that you may wish to include on your Jacksonville itinerary. Let's take a look…

Unlock Our GREATEST Travel Secrets!
Sign up for our newsletter and get the best travel tips delivered right to your inbox.
The Top Things to Do in Jacksonville
Visiting Jacksonville but pressed for time? Don't worry – I've got your back! These are five of the most unmissable things to do in Jacksonville to help you experience the very best of the city.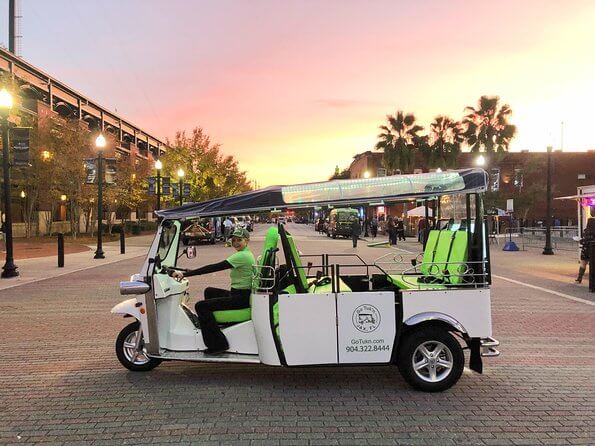 There's nothing quite like a stroll through Downtown Jacksonville to experience the very best of the city! Bright lights and bustling crowds await, complete with an exciting array of bars, restaurants, and parks- all bordered by gleaming skyscrapers.
But why walk, when you can ride in a tuk tuk? Not only will you get to explore both the history and architecture of Downtown Jacksonville from a Tuk-Tuk, but you'll also get to see some of the city's most coveted spots.
See local landmarks like the Veterans Memorial Arena, the Friendship Fountain, and the John T. Alsop Jr. Bridge. Remember to charge your phone because this sightseeing bonanza is filled with awesome photo ops! This is certainly one of the most unique things to do in Jacksonville.
Entrance fee: $87.38
Hours: 2 p.m. to 5 p.m.
Address: 249 Parker St, Jacksonville, FL 32202, USA
2. Check Out the Timucuan Ecological and Historic Preserve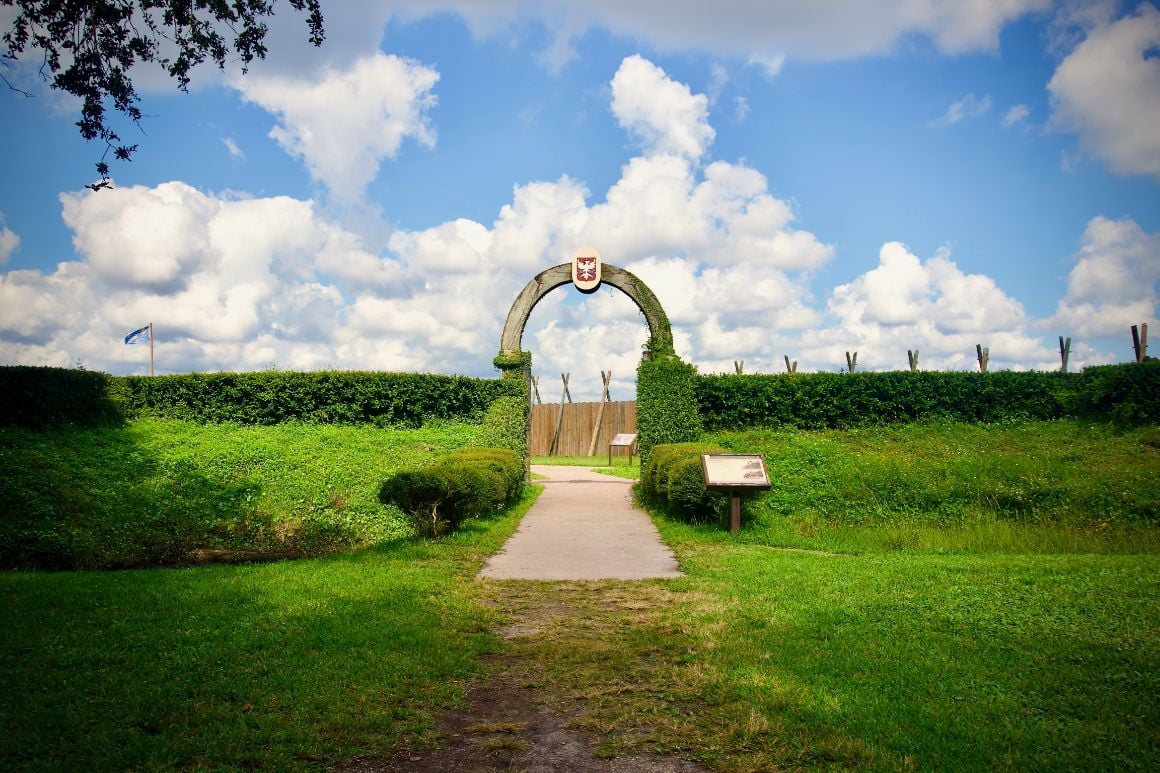 Are you looking for the absolute best free things to do in Jacksonville? Well, how about a visit to the Timucuan Ecological and Historic Preserve?
This U.S National Preserve was named in honor of the Timucua Indians who once occupied southern Georgia and Northern Florida.
You'll be greeted by vast, unspoiled stretches of land, complete with a mosaic of waterways and wetlands. If you fancy a hike, check out the Theodore Roosevelt Area, nestled by the banks of the St. Johns River. This trail is pretty special since it'll take you through 5 different ecosystems in just a few minutes.
After exploring the site, you can also check out nearby landmarks like the Kingsley Plantation and the Fort Caroline Memorial Park.
Entrance fee: Free
Hours: 9 a.m. to 5 p.m. (Wednesday to Sunday)
Address: 12713 Ft Caroline Rd, Jacksonville, FL 32225, USA
3. Wander the Cummer Museum of Art & Gardens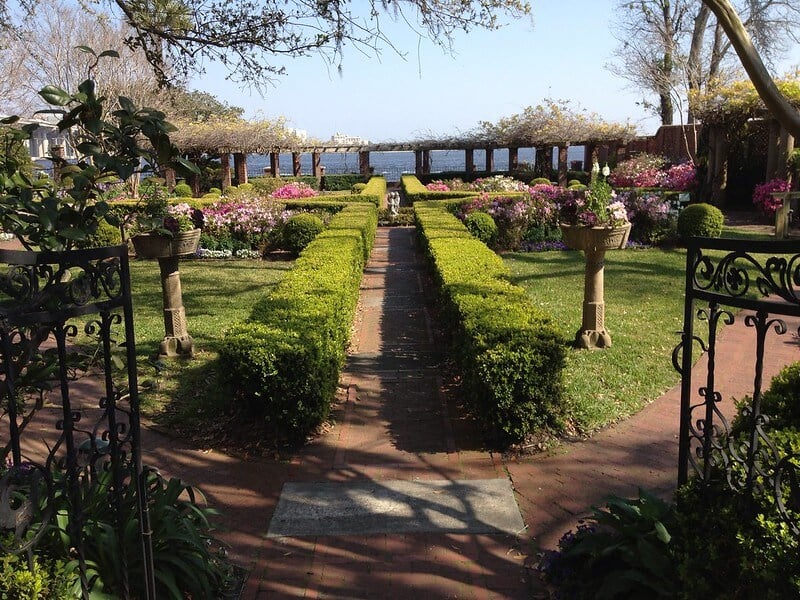 Here's an activity that's bound to thrill fans of the great outdoors! Offering an extensive range of artifacts, sculptures, texts, and paintings, the Cummer Museum of Art & Gardens is housed on a property overlooking the St. John's River.
It even has exhibits that date all the way back to 1200 BCE. You'll find paintings by Winslow Homer and Rockwell as well as ancient Egyptian artifacts.
After pottering about in its ornate hallways, you can always take a walk through the lavish grounds.
The Cummer Museum of Art is surrounded by three green spaces: the Olmsted Garden, the Italian Garden, and the English Garden. Be sure to check out the Cummer Oak tree, believed to be over 200 years old.
Entrance fee: Free
Hours: 11 a.m. to 9 p.m. (Tuesday and Friday), 11 a.m. to 4 p.m. (Wednesday, Thursday, and Saturday), 12 p.m. to 4 p.m. (Sunday)
Address: 829 Riverside Ave, Jacksonville, FL 32207, USA
Commanding an excellent location near some of the coolest attractions in Jacksonville, this Airbnb lies in the historic neighborhood of Springfield.
Catch a game at the football stadium located just over five minutes away or spend an afternoon exploring the delights of Downtown Jacksonville. Check out nearby attractions like the Karpeles Manuscript Library then return to the Airbnb where you can unwind on the balcony.
There are plenty of great restaurants around but if you don't want to eat out, you can always take advantage of the well-equipped kitchen. There's even a Keurig coffee machine to ensure that you wake up to a fresh brew every morning.
With two bedrooms and two queen beds, this Airbnb comfortably sleeps four guests.
Entrance fee: $84
Hours: Check-in after 3 p.m., Checkout at 10 a.m.
Address: Springfield, Jacksonville, Florida, USA
5. Visit the Talbot Islands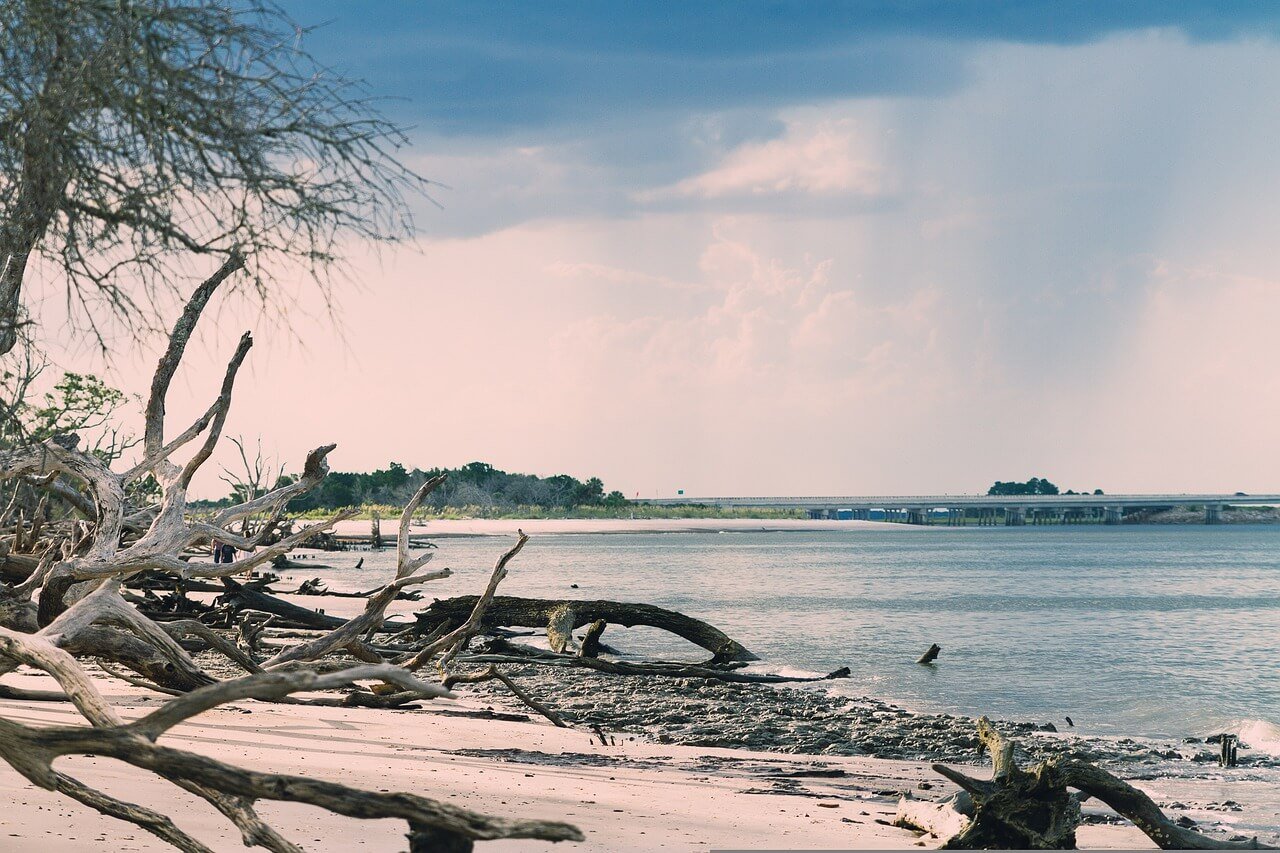 Just a quick drive from the downtown area takes you to the lush Talbot Island State Parks. Parents traveling with kids will be glad to learn that the Little Talbot Island State Park offers various amenities aimed at the little ones, including a children's play area.
This park also features canoe rentals, picnic shelters, and surfing. Its landscape of sand dunes and salt marshes lend themselves perfectly to those IG pictures!
Cross over to the Big Talbot Island State Park where you can mosey around Boneyard Beach, another heavily photographed spot known for its unique scenery.
Be sure to head there early since admission closes as soon as the car parks are filled up- which happens super quickly in peak season!
Entrance fee: $5/vehicle (Little Talbot), $3/vehicle (Big Talbot)
Hours: 8 a.m. to 5 p.m.
Address: 12157 Heckscher Dr, Jacksonville, FL 32226, USA
6. Take the Kids to the Museum of Science and History
A great destination for parents looking for things to do in Jacksonville with kids, the Museum of Science and History is positively bursting with fun exhibits!
If you think this is going to be yet another boring old visit to the museum, think again. This venue offers tons of interactive exhibits that kids are actually encouraged to touch.
Children aged five and under will no doubt be thrilled by the museum's Kidspace which integrates both history and scientific exhibitions into an indoor playground.
The museum also showcases ancient Timucuan Indian artifacts, a Space Science Gallery, and even a planetarium.
After exploring the museum, take a moment to stroll through the courtyard offering an impressive collection of native plants.
Entrance fee: $ 17.95 (Adults), $14.95 (Children 3-12)
Hours: 10 a.m. to 5 p.m. (Monday, Thursday, Friday), 10 a.m. to 6 p.m. (Saturday), 12 p.m. to 5 p.m. (Sunday)
Address: 1025 Museum Cir, Jacksonville, FL 32207, USA
Small Pack Problems? 😉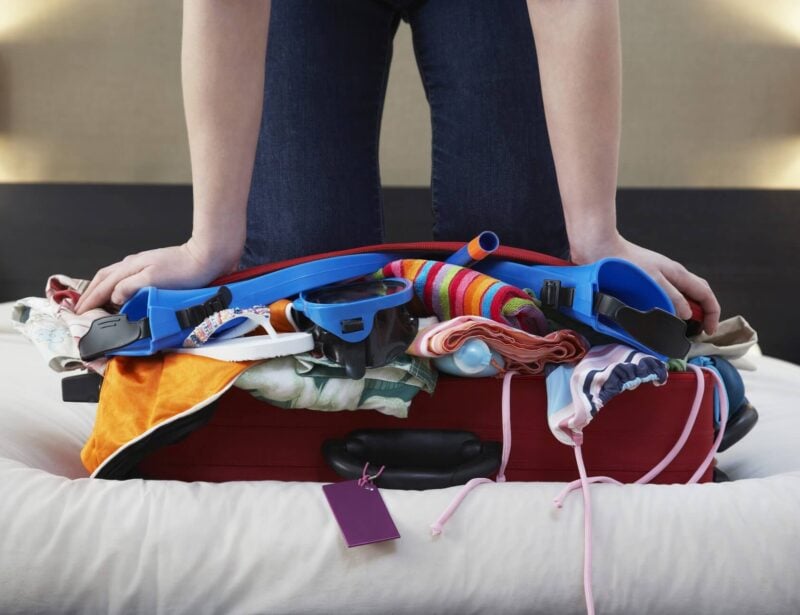 Wanna know how to pack like a pro? Well for a start you need the right gear….
These are packing cubes for the globetrotters and compression sacks for the real adventurers – these babies are a traveller's best kept secret. They organise yo' packing and minimise volume too so you can pack MORE.
Or, y'know… you can stick to just chucking it all in your backpack…
Get Yours Here
Read Our Review
It's no secret that Jacksonville is an excellent spot for outdoor lovers and Amelia Island is just one of the many places you can explore. Renowned for its gloriously clear waters fringed by silky soft sand, Amelia Island is a nature lover's dream come true.
If you're looking for a unique outdoor adventure, get yourself a CraigCat boat and whizz around the waters as though you're riding a go-kart. You'll get to explore major landmarks such as Fort Clinch State Park, home to a 19th-century fort.
You'll also explore picturesque sites like Fernandina Beach and Cumberland Island. If you're lucky, you might even spot a manatee or dolphin playing in the water.
Entrance fee: $135
Hours: Dependent on tour
Address: 251 Creekside Dr, Fernandina Beach, FL 32034, USA
8. Soak Up the Sun from Atlantic Beach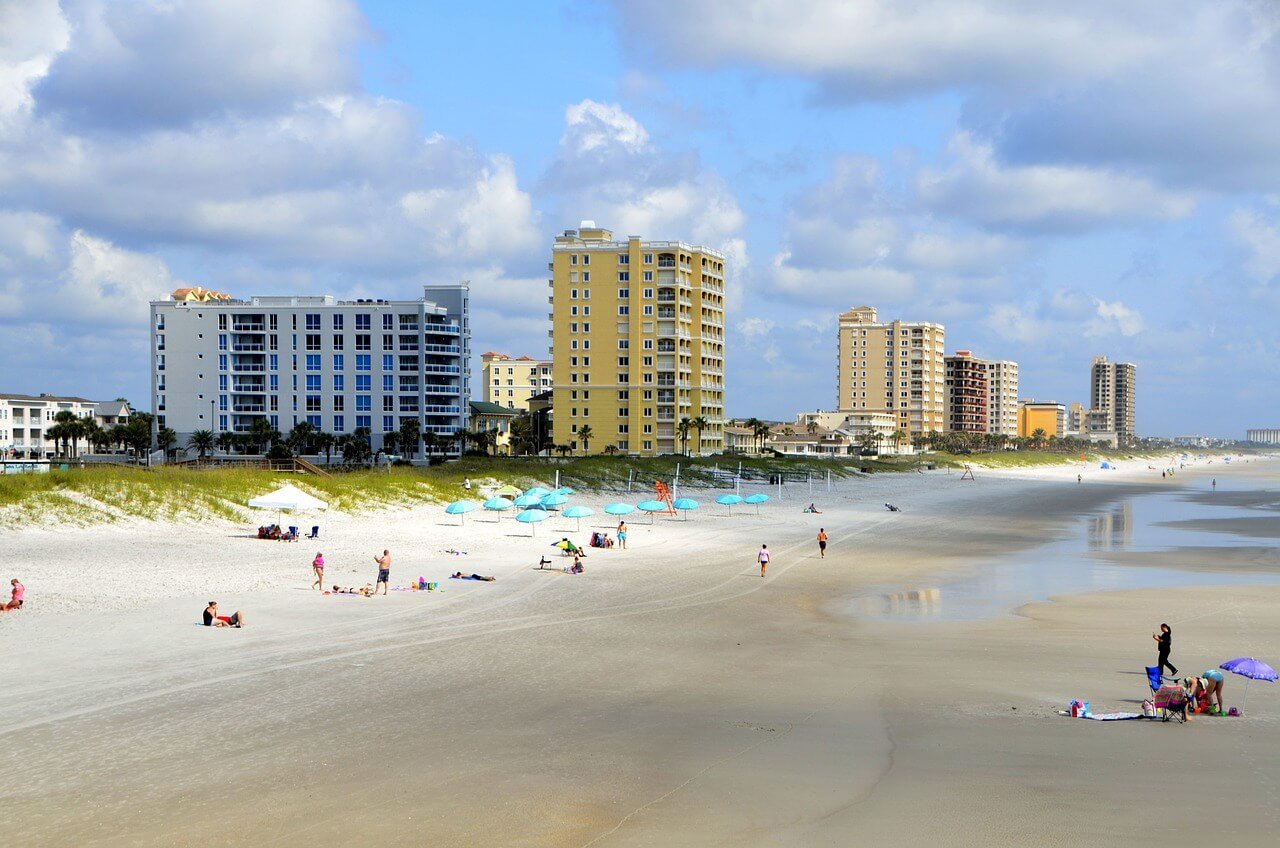 As you might expect from a Floridan city, the city is blessed with heaps of gorgeous beaches. As such, travelers looking for nautical activities in Jacksonville will definitely be spoilt for choice!
Some of the city's most popular beaches include Neptune and Ponte Vedra, but in my opinion, the most picturesque shoreline can be found at Atlantic Beach.
With a white, sandy landscape, this site is also a prime spot for surfing. Just a short distance from the shore is found the Tide Views Preserve, a beautiful parkland offering hiking trails and unblemished views of the Intracoastal Waterway.
I do have to warn you that Atlantic Beach parking can be a real pain in the you-know-what, so you may wish to head there early.
Entrance fee: Free
Hours: Open 24/24
Address: 800 Beach Ave, Atlantic Beach, FL 32233, USA
9. Take a River Taxi
Hopping on a river taxi is an absolute must if you want to get around like a local. Exploring the city on foot is great and all that, but a water cab will really take things up a notch – not to mention that you'll get to avoid pushing through the gaggle of sweaty tourists that usually flock to the city in summer!
The St. Johns River taxis make three stops along both the Northbank and the Southbank. They also offer sunset cruises and trips to popular sites like the Museum of Science & History.
Each aquatic cab can accommodate around 100 passengers and while they're covered to protect you from the elements, you'll still enjoy sweeping views of the city skyline.
Entrance fee: $10/adult, $8/child for an all-day pass
Hours: 1 p.m. to 9 p.m. (Wednesday, Thursday, Sunday), 1 p.m. to 10 p.m. (Friday and Saturday)
Address: 245 Riverside Ave., Jacksonville, FL 32202, USA
10. Try To Escape From The Escape Game!
If you are after something challenging, immersive but totally then then the Escape Game Jacksonville may be just what you are looking for. The Escape Game features a variety of different rooms which participants (that's you and your crew) must try to escape from by working as a team, solving clues and completing puzzles.
All games are designed to be suitable for everybody, from first-time players to experienced escapologists. No matter which one you decide to play, you're sure to have an absolute blast!
11. Check Out the Friendship Fountain
Searching for the most stunning photo spots in Jacksonville? Then head over to the St. Johns River Park where you'll find the famed Friendship Fountain.
One of the most popular attractions in Jacksonville, the Friendship Fountain is especially known for its epic dimensions, with massive jet streams that can reach heights of up to 120 feet.
On special occasions like New Year's Eve, the fountain bursts into an array of colored lights framed by fireworks in the background. Believe me when I say this is quite a sight to behold!
After posing for pics, you can enjoy a relaxing evening stroll by the river or treat yourself to a meal at one of the many restaurants in the area. This is one place to visit in Jacksonville that you must add to your itinerary.
Entrance fee: Free
Hours: 5 a.m. to 10 p.m.
Address: 1015 Museum Cir, Jacksonville, FL 32207, USA
Is This the Best Daypack EVER???
Jacksonville may not exactly spring to mind when you think of craft wine and cocktails. What most first-time visitors don't know is that the city has quite a prominent drinks scene, with dozens of microbreweries and wineries dotted all over the city.
For something different, you may wish to consider this fun activity that'll take you across some of the best bars in Jacksonville.
The great thing about this particular activity is that you'll get to uncover plenty of lesser-known spots that are mainly frequented by the locals.
You'll even be able to meet award-winning bartenders and watch the mixologists in full swing as you visit up to 4 establishments in 3 hours of libations!
Entrance fee: $84.19
Hours: 5.30 p.m. to 8.30 p.m.
Address: 249 Parker St, Jacksonville, FL 32202, USA
12. Relax at the Pumpkin Hill Creek Preserve State Park
Whether you want to spend quality time with the kids or indulge in the best free things to do in Jacksonville, I can assure you that plenty of fun awaits at the Pumpkin Hill Creek Preserve State Park!
Leave the noise of the city behind and as you mosey around the park. You'll be spoilt for choice when it comes to outdoor pursuits – you can go tubing, kayaking, hiking, and yes, even camping.
If you're into astronomy, you can always bring a telescope and find a quiet spot on a hill to indulge in some stargazing away from the bright city lights.
Depending on when you're visiting, you can also catch an outdoor concert at the onsite amphitheater. And it's completely free to enter, which is perfect for those backpacking the USA on a budget.
Entrance fee: Free
Hours: 8 a.m. to sunset
Address: 13802 Pumpkin Hill Rd, Jacksonville, FL 32226, USA
13. Get Geeky at WasabiCon
Now, if you do happen to be into cosplay and anime, you really don't want to miss a visit to WasabiCon in October.
This weekend-long event aims at celebrating all things geek, so expect plenty of foam swords, candy floss pink hair, and clones of your favorite characters strutting around!
Of course, it goes without saying that there'll be ample merch all over the place. While Jacksonville's WasabiCon is mainly centered around Japanese and Chinese culture, you'll also find more than your fair share of U.S nerdiness.
Thousands of visitors flock to WasabiCon each year so it's a good idea to grab those tickets in advance since they sell out quickly.
Entrance fee: $30 (single day ticket), $40 (weekend ticket)
Hours: 10 a.m. to 6 p.m.
Address: 1000 Water St, Jacksonville, FL 32204, USA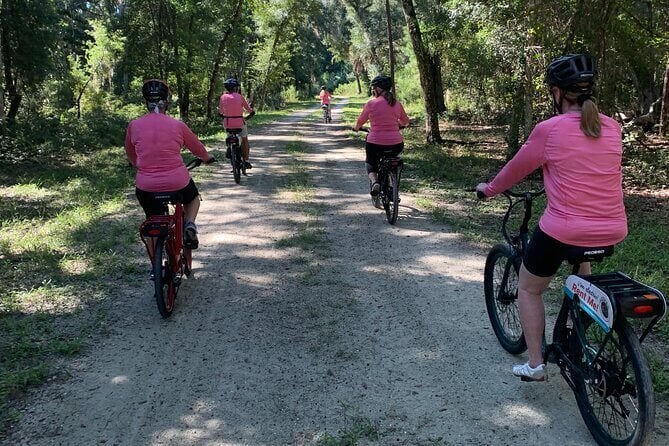 Wondering what to do in Jacksonville on a warm summer's day? How about a guided biking expedition across the Florida Backroads?
I'm sure by now you must have realized that Jacksonville is surrounded by magnificent landscapes and the Florida Backroads are no exception!
This activity takes you 30 minutes outside Jacksonville where you'll cycle off the beaten path while exploring scenic sites like Ponte Vedra Beach and the Guana Tolomato Matanzas National Estuarine Reserve.
Keep your eyes peeled for different types of plants and wildlife in their natural habitat, including various bird species!
Because the bikes are battery-powered, you'll also be able to navigate steeper terrains with less effort.
Entrance fee: $100
Hours: 10.30 a.m. to 1.30 p.m.
Address: 340 Front St, Ponte Vedra Beach, FL 32082, USA
Travel with peace of mind. Travel WITH a security belt.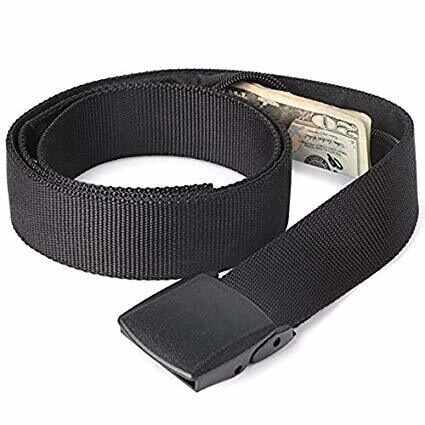 Stash your cash safely with this money belt. It will keep your valuables safely concealed, no matter where you go.
It looks exactly like a normal belt except for a SECRET interior pocket perfectly designed to hide a wad of cash, a passport photocopy or anything else you may wish to hide. Never get caught with your pants down again! (Unless you want to…)
Hide Yo' Money!
15. Step into a Secret Club
If you're looking for a great thing to do in Jacksonville at night, then head out near the downtown area to find the Grape & Grain Exchange bar.
This venue may look like any other bar from the outside but let me let you in on a little secret. Hidden behind a bookcase in the back room is a secret club that few tourists know about.
Known as The Parlor, this club is only open during the weekends. Expect Prohibition-era-themed drinks and a distinctively 30s ambiance.
The Parlor does fill up super quickly so you may wish to reserve your table in advance. If you're not able to snag yourself a table, you can always hang out at the Grape & Grain, open until 2 a.m. most nights.
Entrance fee: Free
Hours: 12 p.m. to 2 a.m. (Weekends only for The Parlor)
Address: Havelock Rd, Southampton SO14 7FY, UK
16. Pick Blueberries at Braddock Blueberry Farm
Travelers looking for non-touristy things to do in Jacksonville will undoubtedly enjoy spending a few hours at Braddock Blueberry Farm.
Each June, this farm opens its doors to visitors who would like to pick their own blueberries- perfect for a fun day out with the family! The farm has hundreds of bushes scattered on several acres of land, so you'll be able to take a relaxing nature walk while plucking the fruits right off the bushes.
Oh, and did I mention the owners don't use any pesticides?
You'll be given buckets to pick your blueberries but remember to bring your own containers to take the fruit back home. Bug spray and sun lotion are also recommended.
Entrance fee: $5/pound of blueberries
Hours: 7.30 a.m. to 11.30 a.m. (Friday and Saturday)
Address: 4136 Thomas Mill Rd, Jacksonville, FL 32218, USA
17. Walk Across Main Street Bridge
Another great spot for photographers, Main Street Bridge is easily one of Jacksonville's most recognizable landmarks.
Towering over the city skyline, this steel bridge features heavily on most postcards, magnets, and other similar souvenirs.
In fact, this venue is an attraction in its own right, with walking, jogging, and cycling paths. It's also the only moveable bridge in Jacksonville, so keep an ear out for the sound signals.
I would totally recommend a late afternoon visit to the bridge for enjoying a glorious sunset over the water.
And here's an insider tip for ya: head over to the very center of the bridge for the best photo angles!
Entrance fee: Free
Hours: Open 24 hours
Address: 2 Independent Dr, Jacksonville, FL 32202, USA
18. Catch an Event at the TIAA Bank Field
If you ask me, one of the best things to do in Jacksonville is to catch a game or a concert at the gigantic TIAA Bank Field Stadium.
Soak up the electric buzz and join the roaring crowds as they cheer on the Jacksonville Jaguars. Throw in a couple of hot dogs and you've got the perfect local experience!
This massive stadium offers various facilities including wading pools smack dab on the viewing verandas. Be sure to check their event calendar before you go to see if there's any event that tickles your fancy.
I can also recommend a backstage visit that'll take you through the press box, end zone tunnel, owner's suite, and of course, those famous veranda pools!
Entrance fee: Dependent on show/game
Hours: N/A
Address: 1 TIAA Bank Field Dr, Jacksonville, FL 32202, USA
Have you sorted your accommodation yet?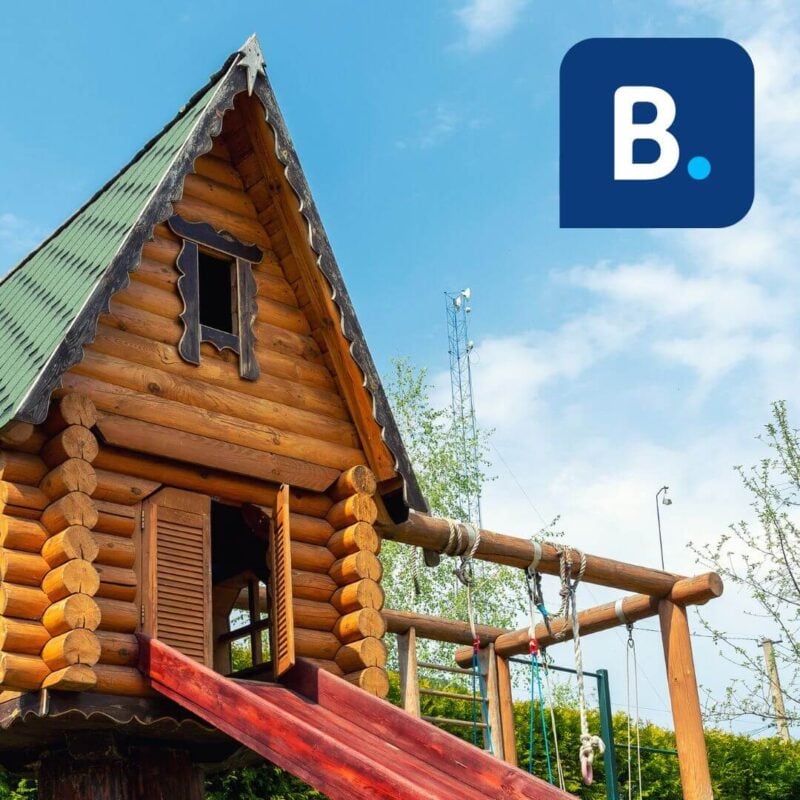 Get 15% OFF when you book through our link — and support the site you love so dearly 😉
Booking.com is quickly becoming our go-to for accommodation. From cheap hostels to stylish homestays and nice hotels, they've got it all!
View on Booking.com
19. Spend an Evening at the Theatre
If getting all glammed up for an elegant night out on town is your thing, then this is one activity you can't afford to skip!
The Florida Theatre has a deceptively simple exterior but step inside and it's a whole other story. Expect a dazzling proscenium arch and refined architectural details, all tied together by an opulent Medieval Revival décor.
This place hosts various types of events, including children's shows, ballets, Broadway musicals, and more. If you happen to be in Jacksonville in December, don't miss their annual Community Nutcracker performance.
By catching a show, you'll not only be patronizing a historic local business, but you'll also experience vintage glamor at its finest. Talk about a win-win situation, right?
Entrance fee: Dependent on show
Hours: 9 a.m. to 5 p.m. (Monday to Friday), 4 hours before evening performances and 2 hours before matinee on weekends
Address: Florida Theatre, 128 E Forsyth St #300, Jacksonville, FL 32202, USA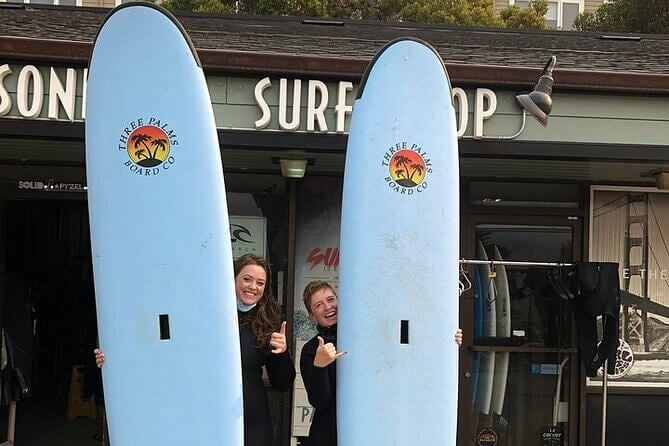 The city has some of the best swells in Florida, so travelers looking for adventurous things to do in Jacksonville totally have it made!
While the city is positively laden with beaches and breaking waves, the best surfing spot can be found at Jacksonville Beach.
If you're a beginner who's just venturing into the exciting world of surfing, you may wish to consider getting one-on-one lessons from an experienced coach. The coach will take you through the basics of surfing, including handy pop-up and paddling techniques.
You'll also learn how to navigate rips and currents like an expert before venturing out on the water to catch some waves alongside your instructor.
Entrance fee: $399
Hours: Various time slots from 10 a.m. to 4 p.m.
Address: 102 6th Ave N #13, Jacksonville Beach, FL 32250, USA
21. Hang Out at Fort George Island
For a different perspective of Jacksonville, be sure to check out Fort George Island.
Home to the historic Fort George Cultural Landmark, this neighborhood is a place of unparalleled beauty, with an abundance of recreational activities, fauna, and flora. As you can expect, there are plenty of biking and hiking opportunities around!
This destination combines some of the most notable periods in history: It once housed both Native Americans and colonists and by the roaring 20s, this place became a glitzy playground for the rich and famous. In fact, you can still visit the restored 1920s clubhouse today.
If you're interested in the local history, don't miss a tour of the historic Kingsley Plantation.
Entrance fee: Free
Hours: 9 a.m. to 5 p.m. (Wednesday to Sunday)
Address: 12241 Fort George Rd, Jacksonville, FL 32226, USA
Where to Stay in Jacksonville
Before you can start mapping out your itinerary, it's a good idea to get your accommodation sorted first! The good news is that Jacksonville has heaps of accommodation options to suit various budgets, from high-end hotels to Floridian bed and breakfasts to affordable motels and vacation rentals.
Here are my recommendations for where to stay in Jacksonville.
Located near some of the most exciting things to do in Jacksonville, this Airbnb sleeps four guests in two bedrooms. Guests will be treated to classic home comforts, including an outdoor seating area, a quaint living room, and a modern, well-equipped kitchen. If you don't feel like cooking, however, you can always check out the many cafes and restaurants in the vicinity. With a stay in this Airbnb, you'll be close to popular sites like San Marco Square, St. Johns River, and the Veterans Memorial Arena.
Best Motel in Jacksonville – Emerson Inn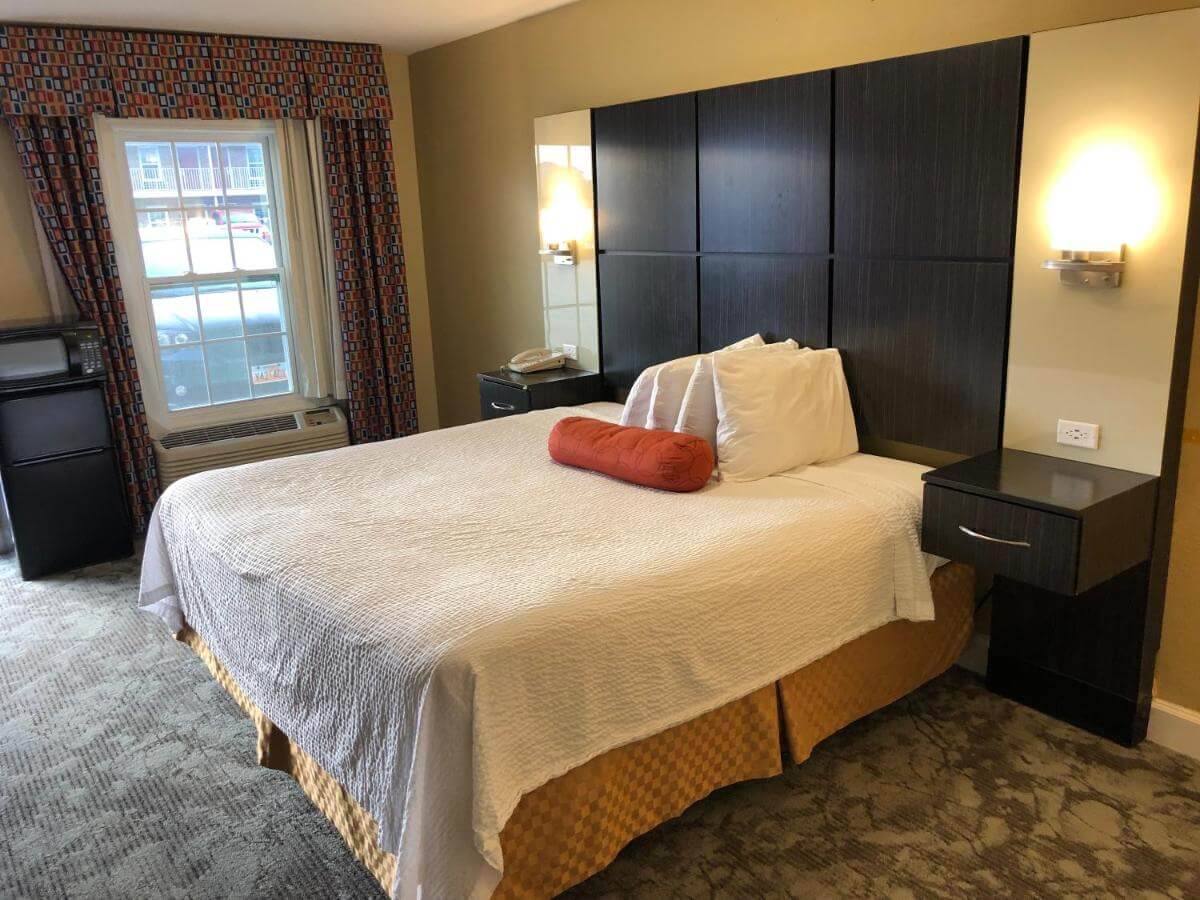 If you're looking for a cheap place to stay without sacrificing your comfort, this place's for you! The Emerson Inn in Jacksonville offers King and Double Queen rooms to easily sleep 2-4 guests. All rooms feature desks, ironing facilities, microwaves, and small fridges – perfect for those late-night snacks!
Best of all, you'll wake up to a complimentary continental breakfast every day. When you want to explore, you can always check out nearby attractions like the Museum of Science and History and the Mandarin Museum. It also has free parking, perfect for those on a Florida road trip.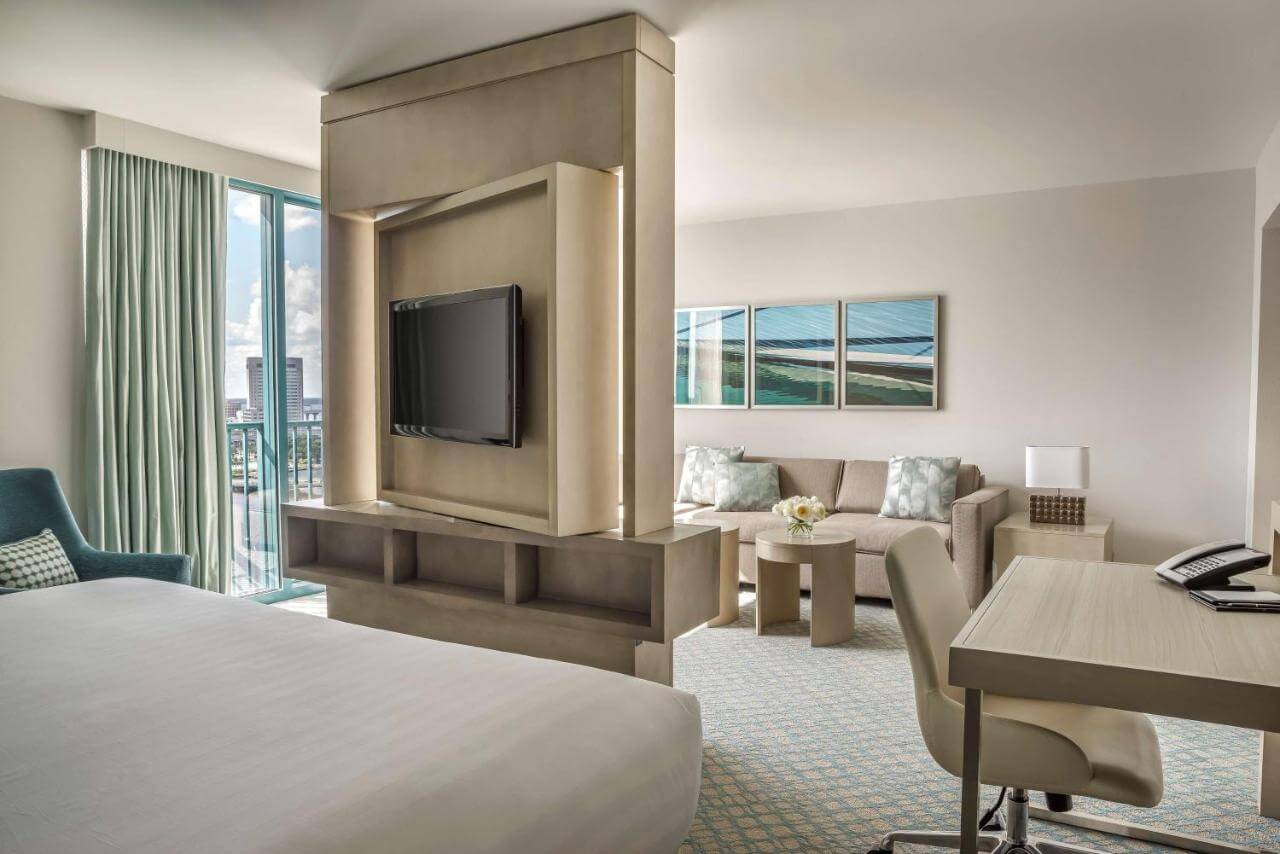 Located adjacent to the St. John's River, the Hyatt Regency Jacksonville Riverfront has everything you need for a luxurious stay: generously sized rooms, multiple on-site restaurants, a rooftop pool, and free shuttles to the city center. Ideal for 2-3 guests, the hotel's standard Queen rooms feature minifridges and coffee-making facilities so you can wake up to a fresh brew every day! This hotel offers proximity to various points of interest like the River City Marina and the Cummer Museum of Art.
Some Additional Tips for Visiting Jacksonville
I'm sure you're super eager to head out there and start exploring the city but before you do, check out my handy travel tips to ensure you have an absolutely banging time in Jacksonville!
Rent a bike. Jacksonville houses plenty of excellent trails. Both the South and North Riverbanks lend to excellent biking, so don't hesitate to rent a bike and explore the city's many outdoor venues.
Visit in Shoulder Season. If you want to snag yourself the best deals, head to the city between March and May. September through November is another great time to explore the many attractions in Jacksonville without facing crowds of zealous tourists.
Get Artsy. I'm sure by now you've realized that Jacksonville has quite a prominent arts scene- as evidenced by the sites like the Cummer Gardens. You can also check out the Riverside Arts Market for excellent bargains on crafts.
Bring a good water bottle with you and avoid buying single-use plastic ones!
Watch out for the sun. Florida can get very hot and sunny, so be mindful of this and plan ahead. Wear sun protection and drink plenty of fluids.
Invest in travel insurance! You never know what may happen on the road.
Don't forget your travel insurance for Jacksonville
ALWAYS sort out your backpacker insurance before your trip. There's plenty to choose from in that department, but a good place to start is Safety Wing.
They offer month-to-month payments, no lock-in contracts, and require absolutely no itineraries: that's the exact kind of insurance long-term travellers and digital nomads need.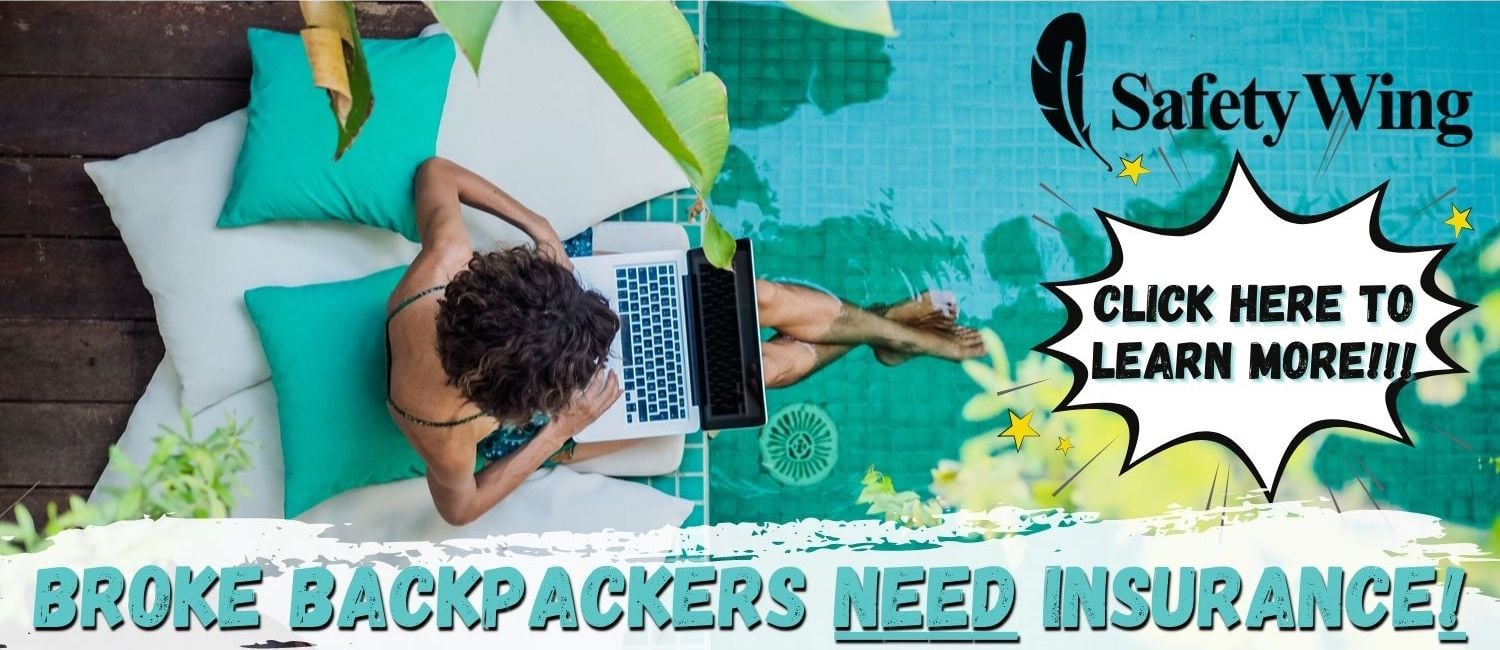 SafetyWing is cheap, easy, and admin-free: just sign up lickety-split so you can get back to it!
Click the button below to learn more about SafetyWing's setup or read our insider review for the full tasty scoop.
Final Thoughts on Things to Do in Jacksonville
Jacksonville isn't just laden with exciting activities, but it's also surrounded by some of the most beautiful sights in Florida. This immense city offers just about everything from historic areas to cultural sites, beaches, and more!
Whether you're chasing adventure on Amelia Island or want to hit those excellent surfing spots, you definitely won't run out of things to do in Jacksonville! And if you plan your trip just right, you might just be able to land some sweet off-season discounts on accommodation.
Hopefully, this guide helps you craft the ideal Jacksonville itinerary so you can start off your stay on a high note!
---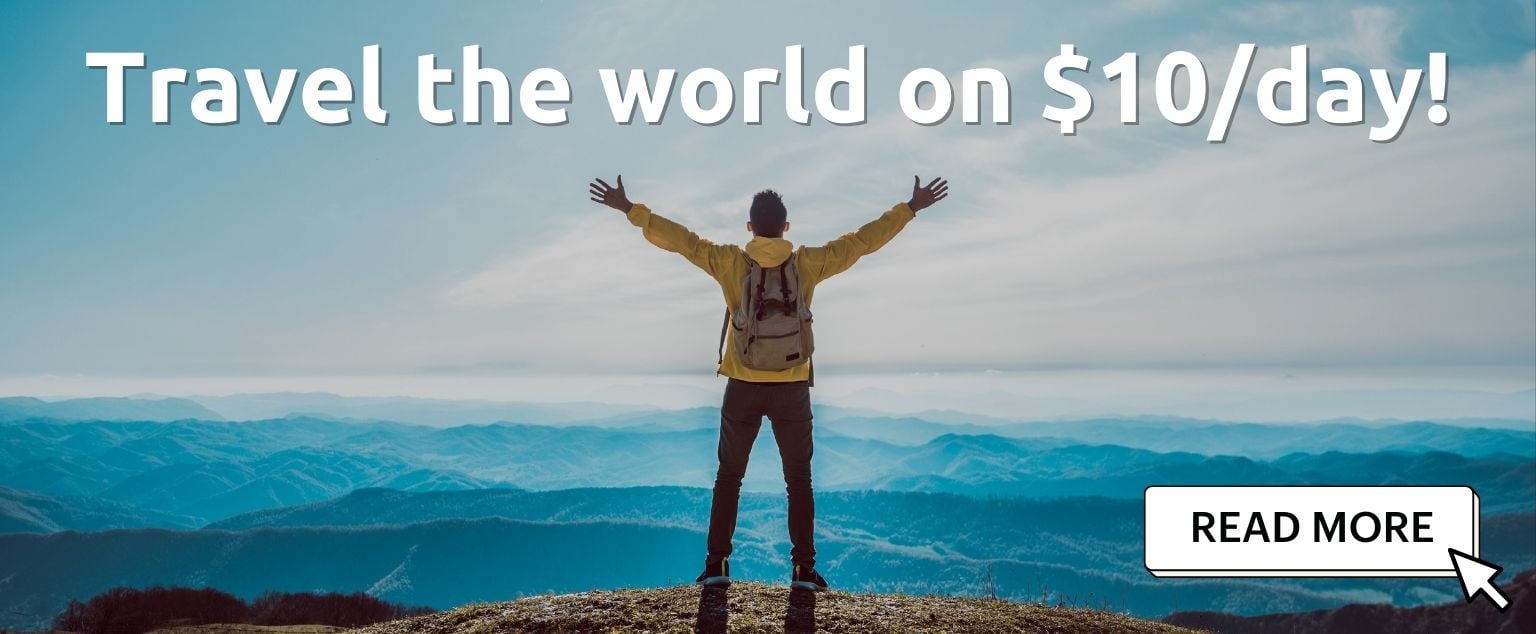 And for transparency's sake, please know that some of the links in our content are affiliate links. That means that if you book your accommodation, buy your gear, or sort your insurance through our link, we earn a small commission (at no extra cost to you). That said, we only link to the gear we trust and never recommend services we don't believe are up to scratch. Again, thank you!