With plenty of history, culture and heritage to soak up, the Alaskan capital of Juneau is much more than just a jumping off point from which to explore the Alaskan wilderness.
It may surprise you, but there's a fair few things to do in Juneau. Tourists will make their way to the most popular spots in the city, up mountains for views, whale watching, seeing glaciers – all of which you should definitely do, of course. But if you're an independent traveller looking for some of the more cool, more hidden stuff in this state capital, you might need to dig a little deeper.
Don't worry though, because we're here with an epic guide to the best off the beaten track things to do in Juneau. From hitting up historic bars by night, and learning about the Gold Rush era of the city by day, to wandering around some truly unique botanic gardens and slices of nature, you're bound to find something on our list that'll suit your trip (and your budget) down to a T.

Unlock Our GREATEST Travel Secrets!
Sign up for our newsletter and get the best travel tips delivered right to your inbox.
Top Things to Do in Juneau
From Whale watching to salmon fishing, let's take a look at some of the very top things to do in Juneau.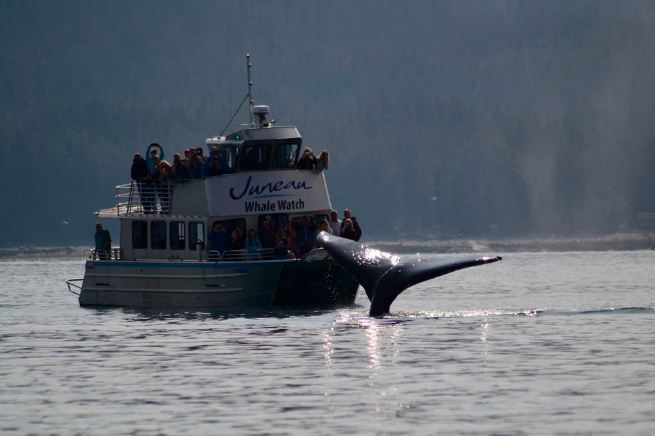 That's right: one of the most quintessential things to do in Juneau is to go whale watching. Two thirds of the world's humpback whales, in fact, hail from Alaska, but there's also orcas and beluga whales in these parts. Getting to catch a glimpse of any one of these amazing marine mammals has to be the top of your to-do list in Juneau.
Seeing the sheer scale of humpback whales as they migrate through the waters off Alaska is truly awesome. You don't even have to go far out to spot them and sometimes you don't even have to go out to sea. That said, there are daily trips heading out in case you want to get up close. Tip: the best time to catch a glimpse of them is late summer, from July through August.
2. Ride the Mount Roberts Tramway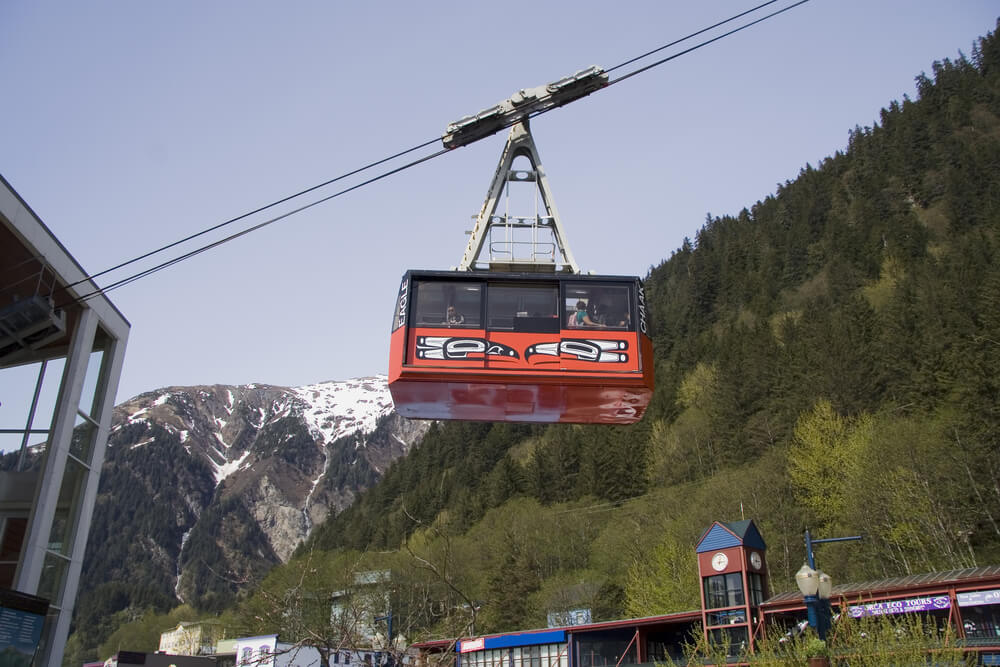 A classic thing to do in Juneau, riding the Mount Roberts Tramway is a cool way to get around. In operation since 1996, this aerial tramway runs from foot of Mount Roberts all the way to a height of 3,819 feet. Up here you'll find restaurants, some shops, even a theatre.
For those of you who like nature, a cool outdoorsy thing to do in Juneau is to take one of the several hiking trails back down the mountain, some of which are wheelchair friendly. Some go through forests, others through meadows – all of them have amazing views. Grab a map from the nature centre at the top and get exploring.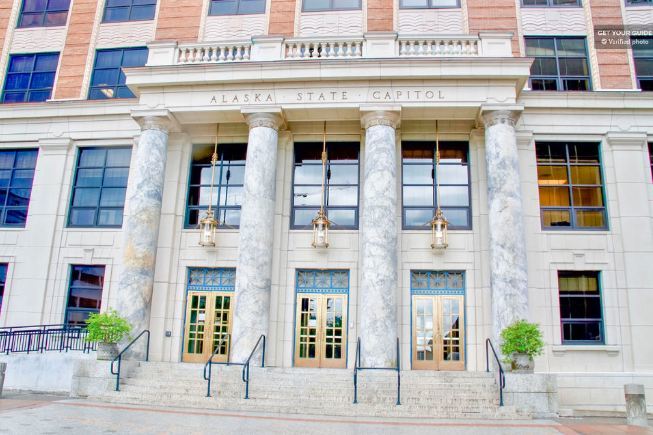 The town of Juneau itself has some pretty interesting sights to see, making it more than just a gateway for getting out into nature. This scenic capital of Alaska grew up as a gold mining town and, as such, has a lot of heritage that points back to those days. And the Downtown Historic District is the place to be to see it all.
Extending along South Franklin Street, this historic area encompasses buildings that date from the late 19th century to the 1930s. There's the pretty, wood frame Valentine Building and the Steam Laundry, a building dating back to 1901 with an ornate conical roof. Then there is the Red Dog Saloon and St Nicolas Russian Orthodox Church. Seeing all this is easily one of the top things to do in Juneau.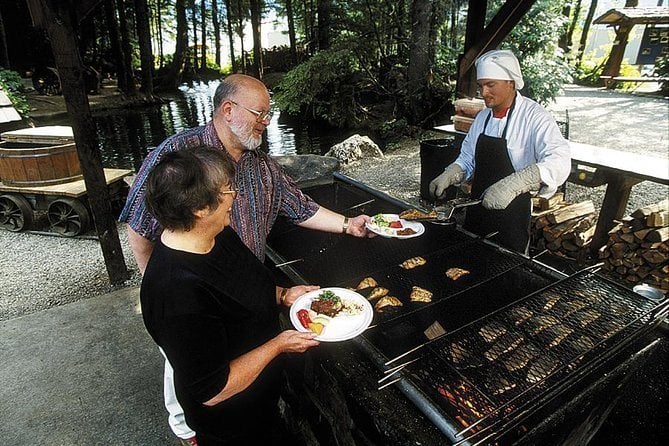 Famous not just for its whales, but for another sort of watery animal, Alaska boasts an ennourmous salmon population in its streams. From Juneau, it's easy to get out into nature and go for a spot of wild salmon fishing for one of the best outdoorsy things to do in Juneau.
Alternatively, you visit Salmon Creek Waterfall, where there's a place that serves up freshly baked, freshly caught salmon that you can enjoy eating out in the open. You don't have to be super interested in fishing to enjoy the taste of fresh salmon – just someone who likes food (and preferably not a vegetarian or vegan).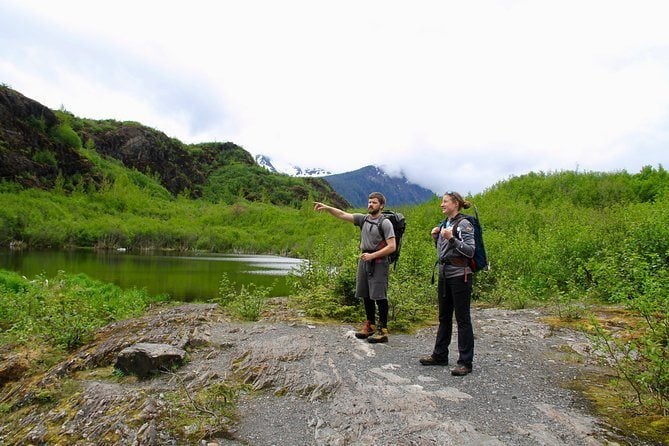 Alaska is renowned as an epic, giant wilderness so it would be kind of a shame to stay in Juneau without at least once heading out into the natural world surrounding the city to see what all the fuss about. One of the more adventurous things to do in Juneau in is to go trekking on the Mendenhall Glacier.
Whilst you may be up for it, we would still recommend that you head out with a knowledgeable guide who knows the area (and knows what they're doing). You'll get to make your way along part of the Alaska Rainforest, on the shores of Lake Mendenhall, around 3.5 miles to get to the glacier itself. Needless to say, you'll need to be kitted out with the right equipment for this epic experience.
6. Make Your Way Inside the Mendenhall Ice Caves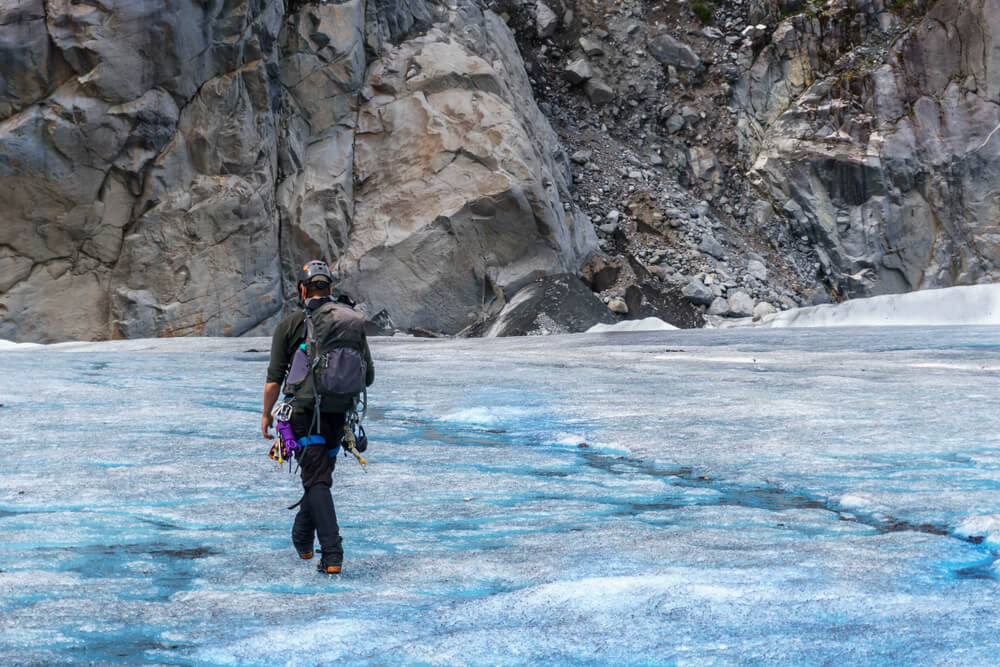 Near to Mendenhall Glacier, and its lake, are the incredible Mendenhall Ice Caves. Definitely one of the coolest things to do in Juneau, paying a visit to these caves might not be the simplest thing to do from town, but it most definitely makes for a pretty magical experience.
These caves are situated under the glacier itself and are a result of the glacier itself melting; in fact, since 1958, the glacier has actually retreated by 2 miles. That's not so cool, but for the moment, at least there are these spectacular caverns to explore. From July to September you can go with a guide to have a look, but they are known to cave in so they may not always be open.
Small Pack Problems? 😉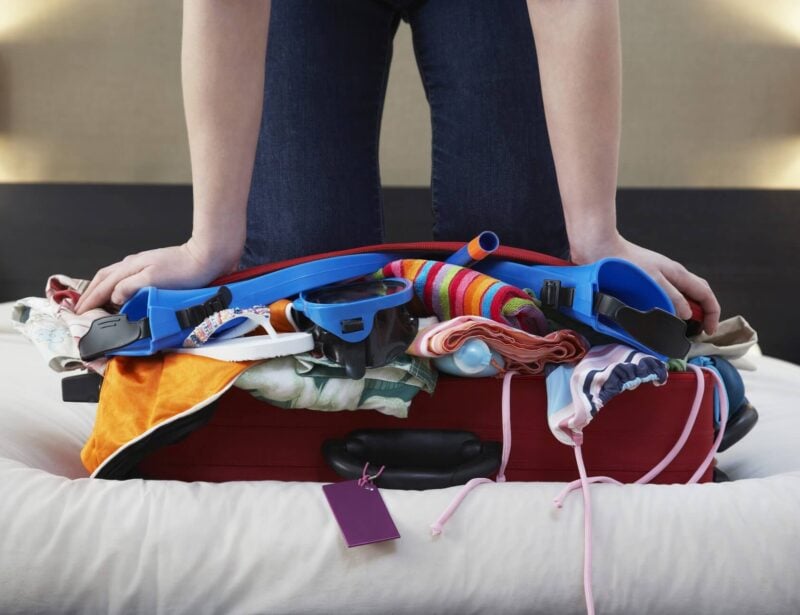 My missus travels with all her clothes in ziplock bags: don't be like my missus. UP YOUR PACKING GAME!
Packing cubes for the globetrotters and compression sacks for the real adventurers – these babies are a traveller's best kept secret. They organise yo' packing and minimise its volume too so you can pack MORE.
Or, y'know… you can stick to ziplock bags.
View Our Fave Cubes
Or Check Out the Sacks!
Unusual Things to Do in Juneau
Ever wanted to pan for cold? Well in Juneau you can do just that. Let's take a look at some of the more unusual things to do in Juneau.
Being a former gold rush town, one of the best things to do in Juneau would be to… pan for gold, obviously. Maybe you were thinking that all the gold's gone, but maybe it ain't. So take a step back in time and try your hand at collecting a little bit of gold.
Head over to Gold Creek, made famous by the ol' prospectors of yesteryear themselves, to see if you can't find your own fortune. Then again, the Last Chance Mining Museum – set in a former gold mining camp just outside the city – is a good place to go to learn how to pan for gold. Fun and history mixed together. What's not to like?
8. Relive Juneau's Mining Heritage
It wasn't all panning for gold in Juneau back in the day, though – there was actual gold mining on here, too. So for one of the more… unusual things to do in Juneau, you can actually go to a real life mine in the form of AJ Mine Gastineau, just outside of town.
It's pretty kooky, but pretty fun, too. You'll get to learn about mining techniques, mining lifestyle (we'll let you report back on that), and a whole bunch of other things about this mine, which was once the largest gold mill in the world and pretty much the heart and soul of Juneau for many a decade.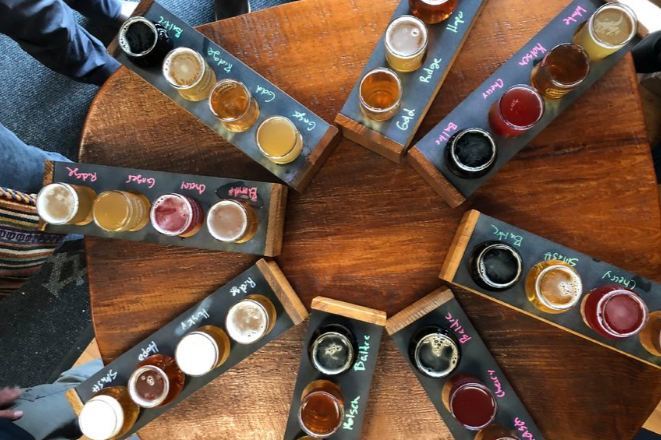 In Juneau, there's a long heritage of brewing beer that dates all the way back to the Gold Rush era. Well, mining is thirsty work – and there's no better thirst quencher than beer. So it makes sense that sampling a beer or two at the Alaskan Brewing Company is one of the better off the beaten track things to do in Juneau.
Offering both tours and tastings, the brewery has a good atmosphere, is run by friendly people and is a good place to go especially if you're super interested in beer – and even if you just feel thirsty. There's a good gift shop where you can take your favourite brews back home with you. It's open from 12pm to 7pm.
Safety in Juneau
Juneau is actually a pretty safe place to visit. The crime, compared to the majority of cities in the United States, is fairly low and visitors won't have to worry about much in terms of their own personal safety when it comes to street crime.
However, since you're in Alaska, it won't necessarily be other human beings that pose a threat to you – it'll be the totally wild nature that exists in this far northern city and its surroundings. If you're visiting any time of year that isn't July or August, you'll have to wrap up warm. If you're visiting in winter, you'll really have to be prepared for freezing weather.
We would recommend, where possible, going with a guide or a local who knows what they're doing if you're going out into nature. Animal sightings, such as of bear and elk, are common and these big mammals can be dangerous. Not only that but getting lost can definitely happen. Be prepared!
Other than that – you know, apart from the cripplingly cold weather and potentially dangerous wildlife – you'll be fine in Juneau. Common sense still applies: don't get stupid drunk, keep your belongings on you, and avoid deserted streets at night by yourself.
And wear appropriate clothing!
Read our tips for traveling safely before you fly and always get travel insurance. Check out our roundup of the best travel insurance.
Travel with peace of mind. Travel WITH a security belt.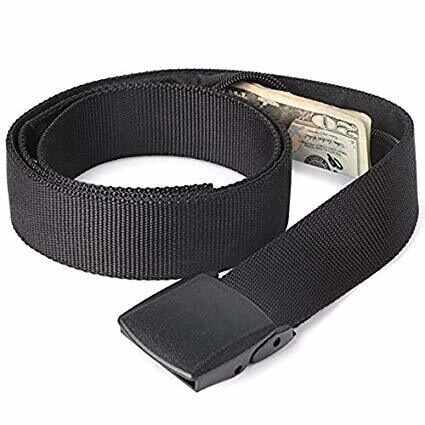 Get your cash stashed with this awesome Pacsafe money belt. It will keep your valuables safe no matter where you go.
It looks exactly like a normal belt except for a SECRET interior pocket perfectly designed to hide a wad of cash or a passport copy. Never get caught with your pants down again! (Unless you want to.)
Hide Yo' Money!
Things to Do in Juneau at Night
The nights up in Juneau can be long, dark and cold. With our guide to things to do in Juneau at night though, they certainly wont be boring!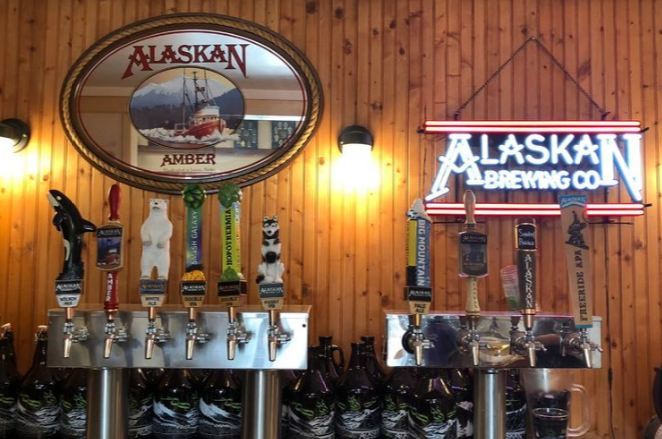 Looking for one of the best things to do in Juneau at night? Then you might want to make a beeline for Rendezvous at the weekend. This is when this fun and welcoming dive bar style watering hole plays host to a slew of live music, becoming a place to drink and dance till closing.
This open-minded bar is a good place to mix with locals and tourists alike, with a good selection of drinks available. There are always a fair few other events going on, not just live music at the weekends, so make sure to check online to see what's going on when you're in town.
11. Drink at the Oldest Bar in Town
That would be The Imperial Saloon. Officially known as The Imperial Billiards and Bar, this venerable drinking hole was established in 1891 and is a firm local favourite. Of course it's one of our favourite things to do in Juneau at night.
With a good selection of beers on tap, and a bunch of other drinks available if you want 'em, it's also got a ping pong table and a pool table so you can enjoy a game or two with your cold beer. If you like your evenings lively, make sure you pay a visit to The Imperial Saloon on Friday or Saturday nights, when the bar is at its busiest. Tip: if it's the food you want, try the Front Street Cafe next door.
Where to Stay in Juneau – Downtown
Naturally, the best place to stay in Juneau is its Downtown area. Not only is this where the best bars, restaurants and cafes are to be found, but it's here where you'll find the Historic District of the city – this is a pretty, photogenic part of town that has kept the old days feel of this Gold Rush era town intact, making it easy to feel the history of the place (and not just the albeit very stunning natural scenery).
Places to visit:
Wander around the Historic Merchant Wharf, filled with places to eat (Russian dumplings, anyone?) and things to buy
Stroll around the Marine Park area where you can get good views across the harbour – especially beautiful on a sunny day
… And walk a little bit further to the Juneau Seawalk, where you'll find a life size sculpture of a breaching humpback whale!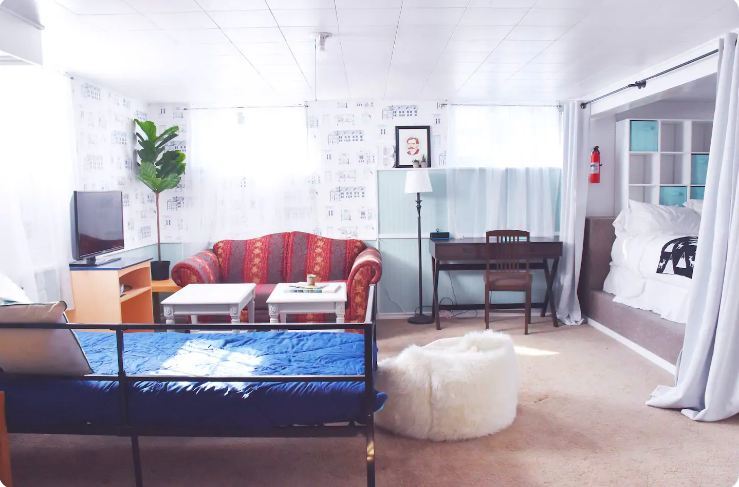 Consisting of a super cute studio apartment set in a historic building from the turn of the (20th) century, this is quite easily the best Airbnb in Juneau. It's a warm and cosy place to come back to after a probably cold and very busy day, with its very own kitchen too. The coolest thing about this place, however, is the secret speakeasy upstairs: the password is in the guest manual. How cool is that?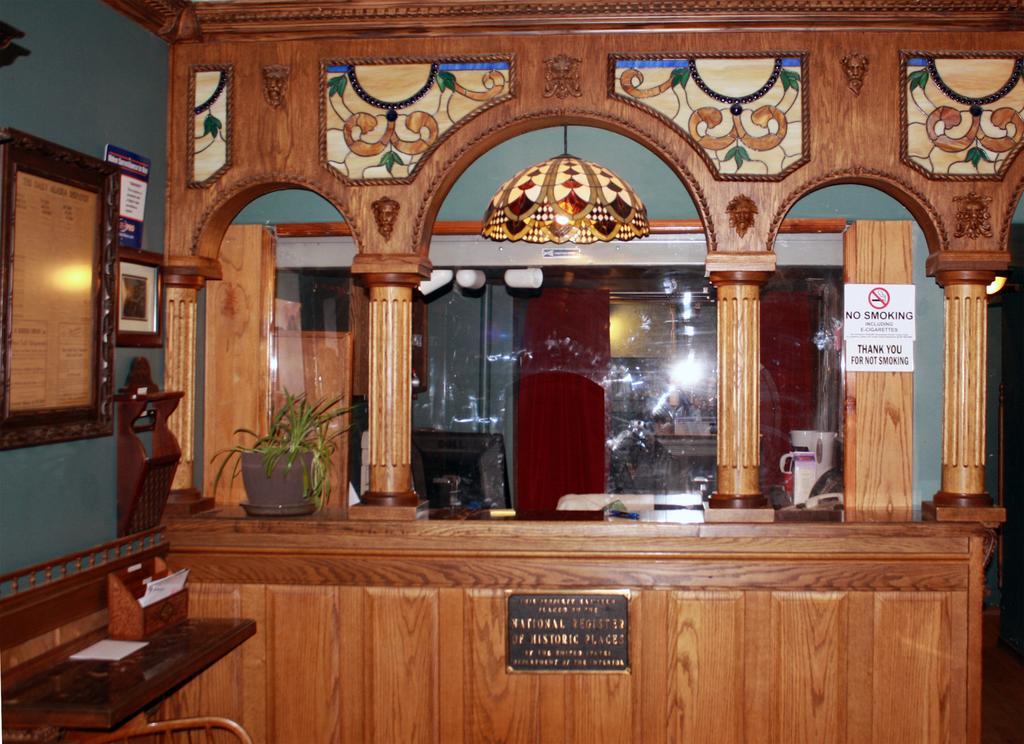 Situated in a heritage Victorian building, listed on the National Register of Historic Places, the Alaskan Hotel may not be the Ritz, but it's a pretty cool place to stay to experience the history of Juneau. The bar in particular, with its carved wood panelling and furniture, not only looks pretty but has a very warm and welcoming local feel to it. Not the fanciest, but definitely the best hotel in Juneau for us.
Romantic Things to Do in Juneau
The pristine Alaskan wilderness is harsh but also still and peaceful so does make a great place for a romantic break. But what are the best romantic things to do in Juneau? Let's take a look.
12. Take a Hike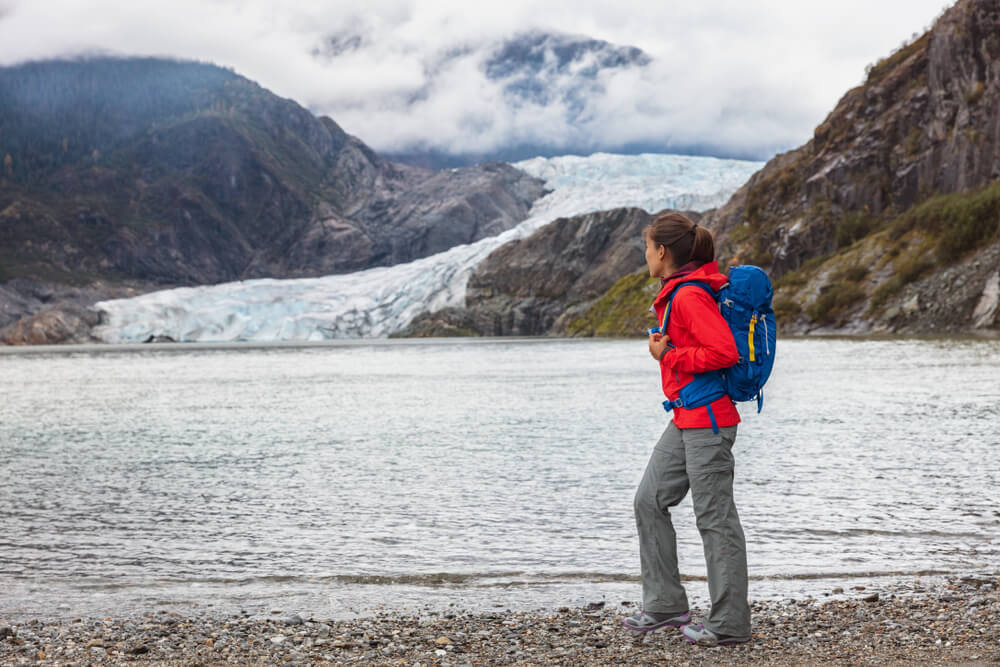 Hiking has got to be one of the best things to do in Juneau for couples who enjoy exploring the great outdoors. This city is the perfect springboard into a whole lot of nature and countless trails to hike along, some of which come complete with breathtaking views – and some of them are surprisingly easygoing.
Many of the hikes in the surrounding area can be reached easily from Downtown Juneau, but others may require you to take a bus to them. A good place to start is the Mendenhall Visitors Center, the start of many different trails. Alternatively, hit up Juneau Convention and Visitors Bureau. One of the best hikes in Juneau, for example, is the relatively easy wheelchair accessible Airport Dike Trail.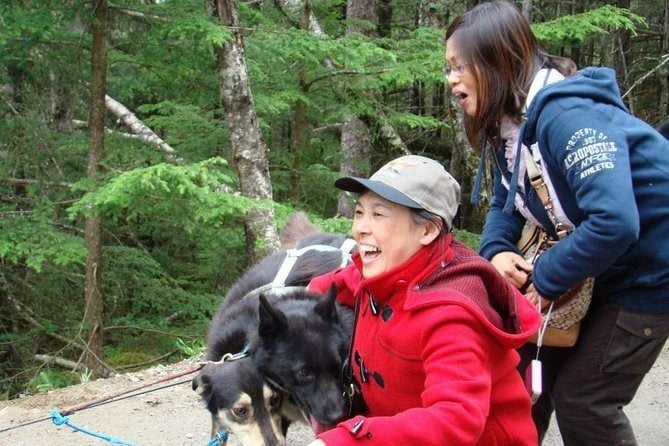 For one of the most romantic things to do in Juneau… how about a dog sled ride? It's a pretty fun thing to do, no matter who you are, but if you're travelling in town with your partner, it's definitely going to make for one of the more memorable things you'll get to experience whilst you're on your trip.
You'll get to experience the beautiful outdoors of Alaska from the comfort of a dog sled. That is a cool thing to do as it is. But you will also get to meet all the husky pups who'll be running you from A to B. You'll also get to learn about the huskies from the "mushers" at Sled Dog Discovery themselves – they're the people who train the dogs.
Best Free Things to Do in Juneau
The good news is that the great outdoors is free! But what are the best free things to do in Juneau for those broke backpackers out there?!
14. See a Concert at the State Office Building
Surprisingly, the State Office Building in Juneau actually puts on free concerts every Friday at 12pm. It's not just any old concert, though; the noon concerts encompass performances on their very own historic, 1920s pipe organ. How could that not be one of the best free things to do in Juneau?
Originally installed in 1928 in Juneau's Coliseum Theatre, it was subsequently moved piece by piece to another local, before finally finding its home at the State Office Building in the 1970s. Even if you're not all that interested in hearing a pipe organ concert (everything, apparently, from songs in Disney's Pocahontas to Bob Dylan tracks), the atrium here is impressive enough to make the visit worth it.
Is This the Best Daypack EVER???
15. Search out the National Shrine of St. Therese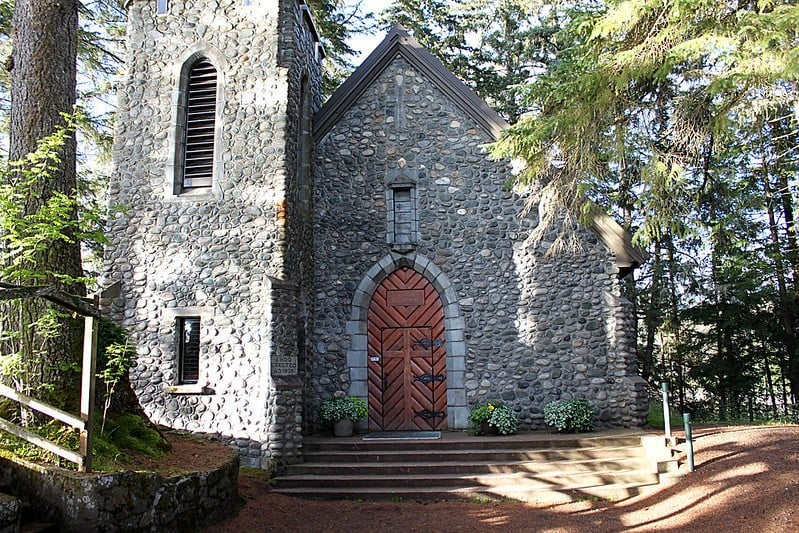 Some 20 miles from Juneau, the National Shrine of St. Therese overlooks the Lynn Canal. This simple and serene chapel is situated on 46 acres of land, where you'll find the stone chapel itself (obviously) amongst other interesting sights. Yes, also on the site you can catch sight of a crypt, a columbarium, a labyrinth.
Founded in 1932, it began life thanks to a bishop who wanted to establish a retreat in the name of St. Therese – a canonised French nun and the patron saint of Alaska. The site of the National Shrine of St. Therese is, buildings aside, a peaceful spot that makes for a beautiful place to wander around and visiting it is easily one of the best off the beaten track things to do in Juneau.
Books to Read in Juneau
The Mountains of California – The musings and ramblings of John Muir, one of the most famous and beloved naturalists in American history.
Their Eyes Were Watching God – One of the most important and culturally uplifting novels for the African-American community. Told through a series of flashbacks, which occur in mostly in Slave-era Florida.
The Great Gatsby – Fitzgerald's best book. Concerns the enigmatic and wealthy Jay Gatsby, his adventures, and his obsession with a woman.

Our GREATEST Travel Secrets…
Pop your email here & get the original Broke Backpacker Bible for FREE.
Best Things to Do in Juneau with Kids
If you are travelling to Juneau with your litter, then check out the best things to do in Juneau with kids.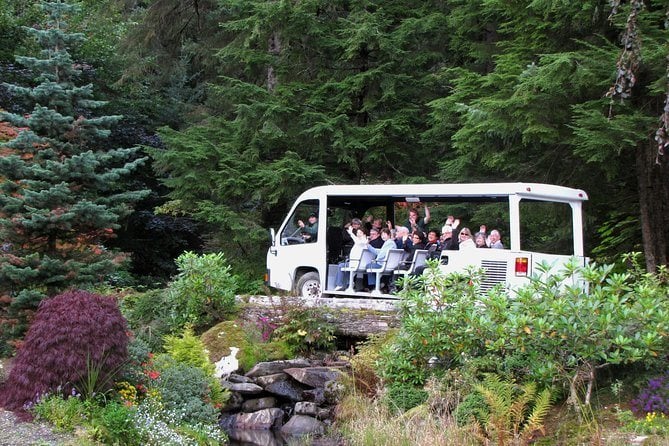 Visiting Glacier Gardens has got to be possibly the best thing to do in Juneau with kids. It's not just a great place to come to get out into nature at an easy, family-friendly pace (it's no trekking route or anything like that), but it's also just a pretty awesome garden to wander around. Oh and check out the amazing "flower towers".
Probably one of the most unique botanical gardens you'll be likely to see ever, Glacier Gardens is a showcase of the flora that makes Alaska what it is. From the rainforests to the beautiful colourful plumes of flowers, it's all here. One of the best outdoorsy things to do in Juneau, for sure – and children will especially love this very cool, fantasy-like wonderland.
17. Visit the Alaska State Museum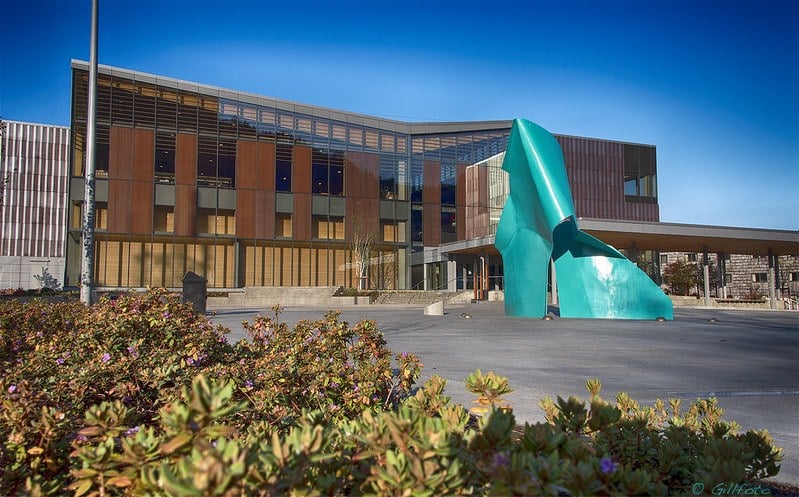 After a recent renovation, the Alaska State Museum in Juneau is a shiny, new place where you can learn all about the cultural and natural history of Alaska – one of the newest states in the USA. You and your children will get to know more about the indigenous people of the area, from the Athabascan culture and the Inupiaq to the Yup'ik people. You can also learn all about the Russian heritage of this once-Russian colony.
There's also plenty of natural history on show, which is pretty useful in a state that's majority wilderness. Needless to say, the informative museum is now a great place to take children and one of the best things for families to do in Juneau.
Day Trips from Juneau
Juneau is all well and good and yes, there are plenty of cool things to do in Juneau to occupy your time, but you're on an Alaskan adventure! Staying in the state capital means having a whole wealth of the natural world and some incredible wilderness to explore right on your doorstep. See what we mean with these two awesome day trips from Juneau and then try to stop yourself from wanting to book them right away!
Explore the Tongass National Forest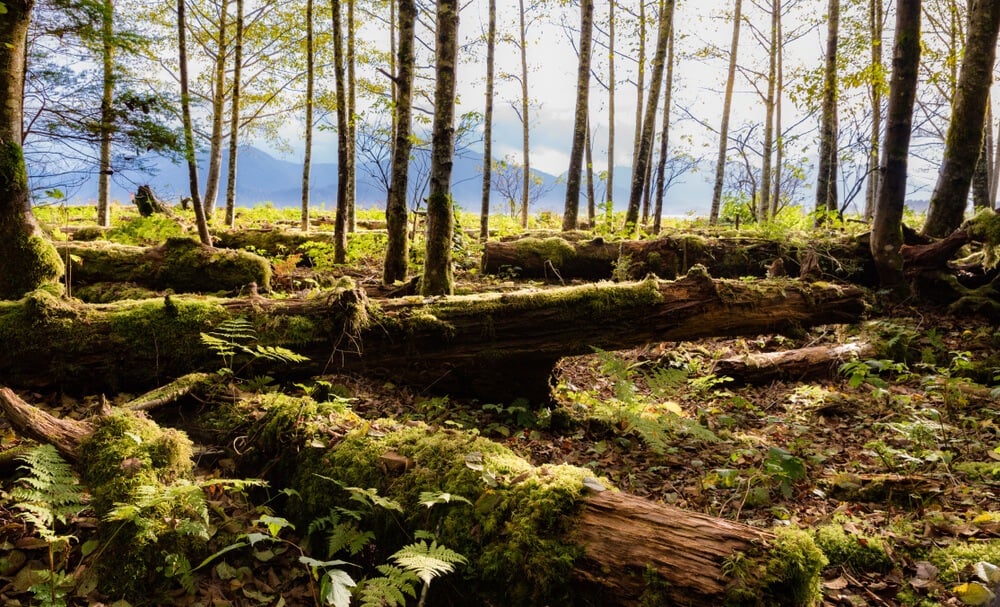 Probably one of the best day trips from Juneau would be to get out and head to the Tongass National Forest. Spread across over a whopping 16 million acres, the national forest is a vast area to explore where you can easily get in amongst the wildlife. It's currently under threat from logging, and locals are fighting to save to what is one of the world's largest (and most important) temperate rainforests.
Established back in 1902 by Roosevelt, the Tongass National Forest is so vast that it's virtually a lung of the Earth. There are plenty of trails to embark on, some days-long, some short and easygoing. But if hiking isn't your jam and you prefer a bit of watery exploration, then it is also possible to go out on a canoe onto the water. And if you like the sound of all this, you can even stay overnight in a cabin!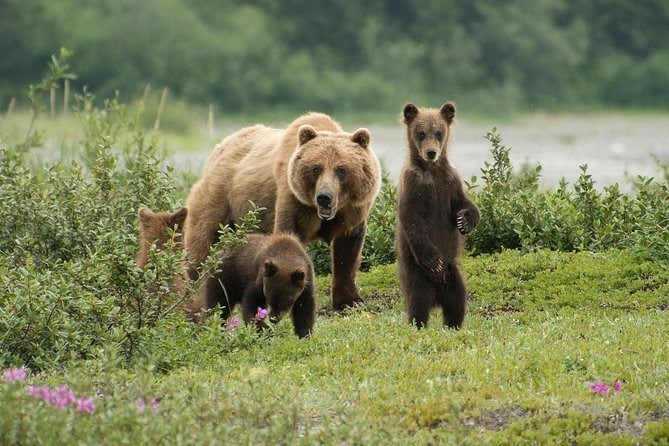 Bear viewing? No, really – that's a thing. And there are plenty of places near Juneau where you can catch a glimpse of bears. If you're truly blessed, maybe you'll catch a glimpse of some super cute bear cubs; especially during salmon spawning season when bears head down to rivers to try their hand at catching a glut of salmon for themselves. One of the best made to measure bear viewing spots, however, is located at Pack Creek.
Pack Creek is easily reachable from Juneau and is one of the best places to see bears roaming around in their natural habitat. It's a protected area where you can watch bears playing in the fields and catching salmon in the rivers. This is an amazing trip, literally one of the best day trips from Juneau (especially if you're an animal lover). Where else do you get to see actual bears going about their business? Don't try to do this yourself though, go with a reputable guide.
Save $$$ • Save the Planet • Save Your Stomach!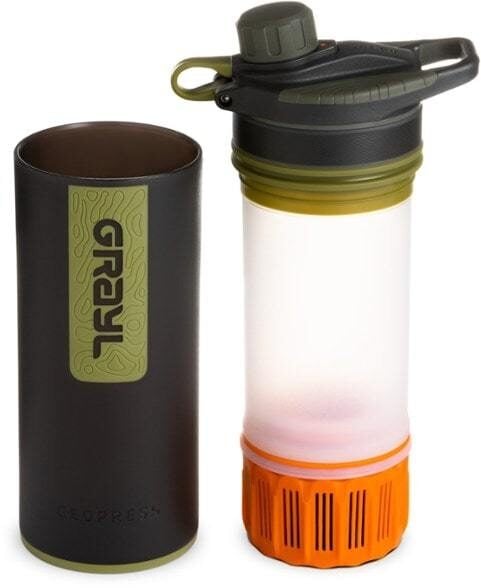 Drink water from ANYWHERE. The Grayl Geopress is the market's leading filtered water bottle protecting your tum from all the waterborne nasties. PLUS, you save money and the environment!
Single-use plastic bottles are a MASSIVE threat to marine life. Be a part of the solution and travel with a filter water bottle.
We've tested the Geopress rigorously from the icy heights of Pakistan to the tropical jungles of Cuba, and the results are in: it WORKS. Buy a Geopress: it's the last water bottle you'll ever buy.
Buy a Geopress!
Read the Review
3 Day Juneau Itinerary
So there you go: you've got a whole load of cool things to do in Juneau, and even some pretty awesome day trips to think about, too. Putting all of that into a logical order, however – especially if you've only got a short time in the city – can be a tricky thing to do. So we've narrowed it down and only selected the very best things to do in Juneau for this handy 3 day itinerary that should help you plan your trip.
Day 1 – History in Juneau
Your first day in Juneau begins in the Alaskan capital's Historic District. There are a whole bunch of heritage buildings to gawp at here, so make sure you don't forget your camera – but first stop off at Heritage Coffee Roasting Co. for a spot of breakfast and a cup of Joe to fuel your wanderings. In the Juneau Historic District, you'll find pretty, picturesque places like the Valentine Building, for example.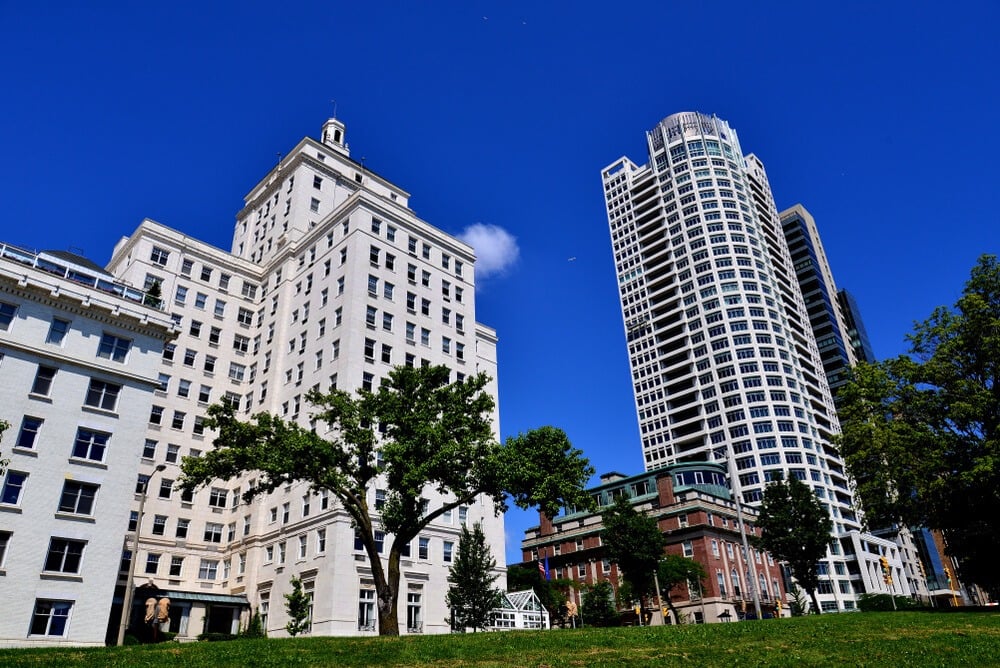 After that, it's just a short few minutes' stroll to the Alaska State Museum. Here you can learn about everything from textiles and fine art, to the history of indigenous people and the city's Russian heritage (this is an especially handy thing to do in Juneau on a rainy day since it's all indoors). For lunch, go to Coppa – a cute local coffee shop that also serves food – then it's off to try pan for some gold.
You may want some wheels to get to the Last Chance Mining Museum, though 45 minute walk is replete with beautiful views. Once you're at the museum you can learn all about the Gold Rush era – and you might even make your own fortune whilst panning for gold. Then once you're back in town, drinks are on you at The Imperial Saloon, but maybe not if you didn't strike it rich at the museum.
Day 2 – Wildlife in Juneau
Your second day in Juneau is a big day, so make sure you get your fill of breakfast. Start the day by whale watching; head off from one of several docks in town and get out onto the water to see if you can't catch a glimpse of some of these incredible marine mammals for yourself. After what is bound to be a pretty awesome time seeing the majestic animals, you'll be back at the wharf in time for lunch.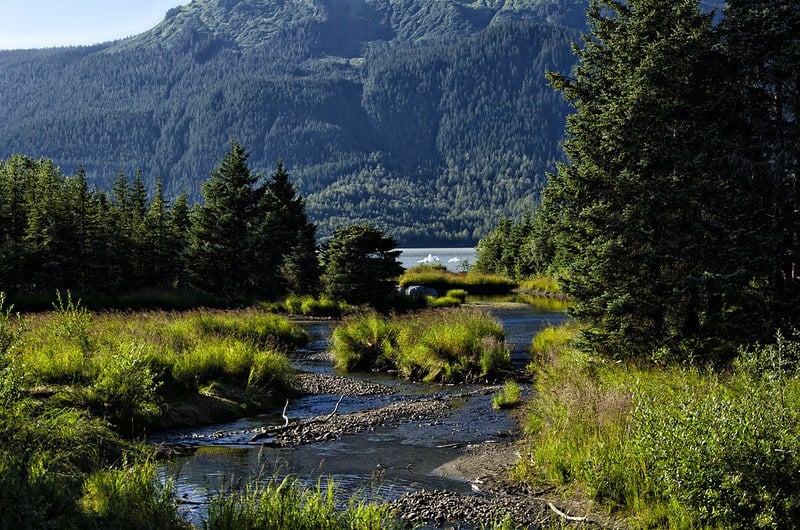 No doubt you'll be hungry, so why not treat yourself to some food at The Hangar on the Wharf, complete with incredible views out across the water (you may even spot some more whales). After this it's time to get a slice of some of the most unique botanical gardens we've ever come across: the Glacier Gardens, a 12 minute drive from the wharf (or 30 minutes on the number 11 bus from the wharf).
Have a pretty insane time exploring this slice of temperate rainforest with its amazing flower towers, pep yourself up with a drink and a snack at the Visitor Center of the gardens (if you feel like it, but you might want to wait). Then it's back to town for dinner at Front Street Cafe. For a spot of evening entertainment, if you want to carry on your night, head to Rendezvous less than a block away.
Day 3 – Iconic Juneau
Your third day in Juneau begins, as it should, with breakfast. For the purposes of a particularly good breakfast, we recommend making a beeline for Sandpiper Cafe. After you're suitably full, it's about a 20 minute drive for a hike starting from the Mendenhall Glacier Visitor Center. Set off from your hike along the shore of Mendenhall Lake, through the forests, and then onwards to the glacier.
The Visitor Center is open from 8am, but if you've never trekked on a glacier before, we'd strongly recommend booking yourself a guide to take you on a walk across the Mendenhall Glacier. After soaking up the amazing views and stunning scenery, it's time to make the 20 minute drive back into town for the Mount Roberts Tramway. Save yourself some well-deserved food once you reach the top.
It's a 6 minute ascent up the mountain to an altitude of 3,819 feet above sea level. Your (late) lunch spot awaits at Timberline Bar & Grill Atop Mount Roberts, complete with incredible views of Juneau down below and the surrounding natural scenery. Head back down and finish up your day at the Alaskan Brewing Company, sampling some tasty beer and trying out some snacks, too.
Don't forget your travel insurance for Juneau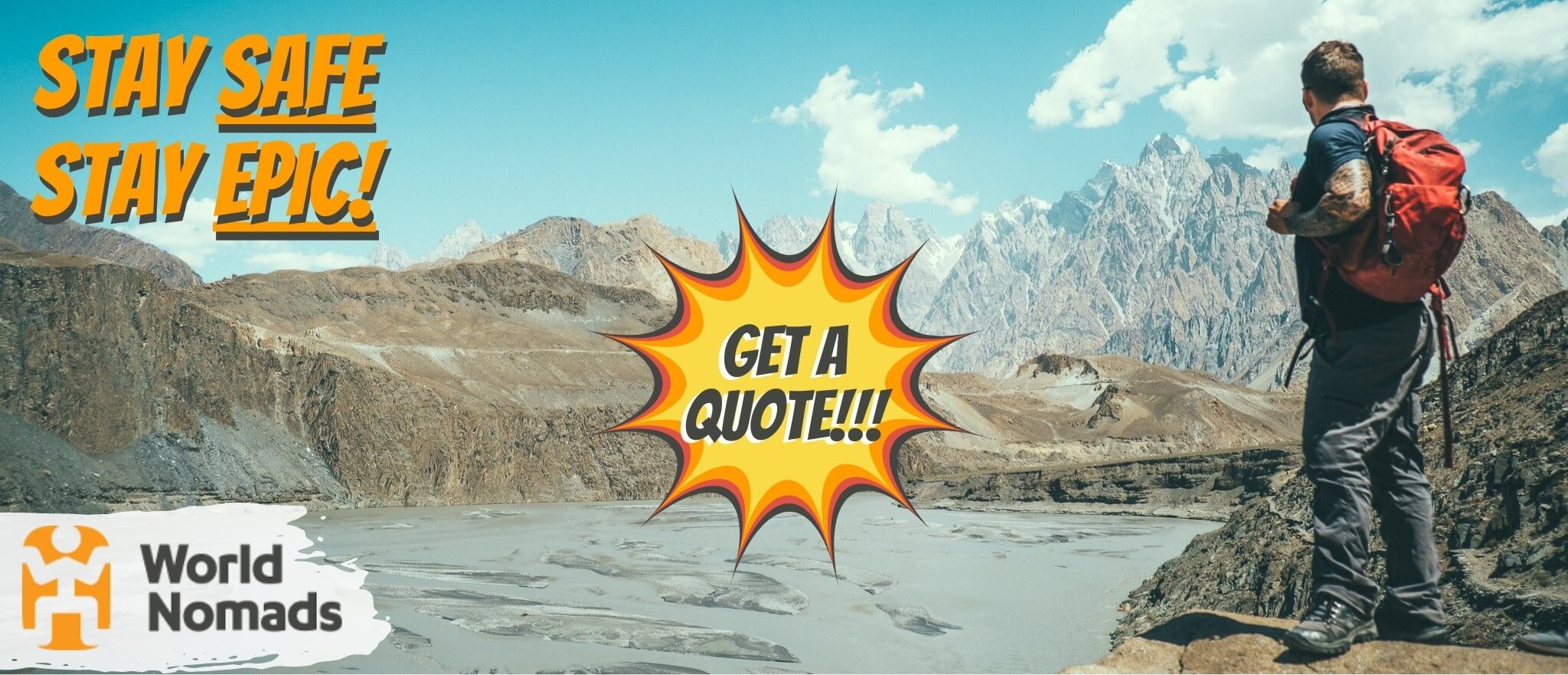 World Nomads' mission is to support and encourage travellers to explore their boundaries. They offer simple & flexible travel insurance, and safety advice to help you travel confidently.
They've been doing it since 2002 – protecting, connecting, and inspiring independent travellers just like you.
Get a quote below or read our in-depth review!
World Nomads provides travel insurance for travelers in over 100 countries. As an affiliate, we receive a fee when you get a quote from World Nomads using this link. We do not represent World Nomads. This is information only and not a recommendation to buy travel insurance.
FAQ on Things to Do in Juneau
Here are some quick answers to common questions about what to do and see in Juneau.
Conclusion
Juneau may not be what you expect of an Alaskan city; there's much more going on here than being merely a base for exploring the surrounding nature of the area. The Historic District alone makes this surprisingly attractive city well worth a visit. You'll also find out some interesting history that you may not have ever considered, with plenty of Russian and indigenous history to learn about.
We made sure that our list of the very best things to do in Juneau has all your bases covered, no matter if you're here on a family trip or if it's more of a couples retreat. Have an awesome time discovering the Alaskan jewel of Juneau for yourself.
---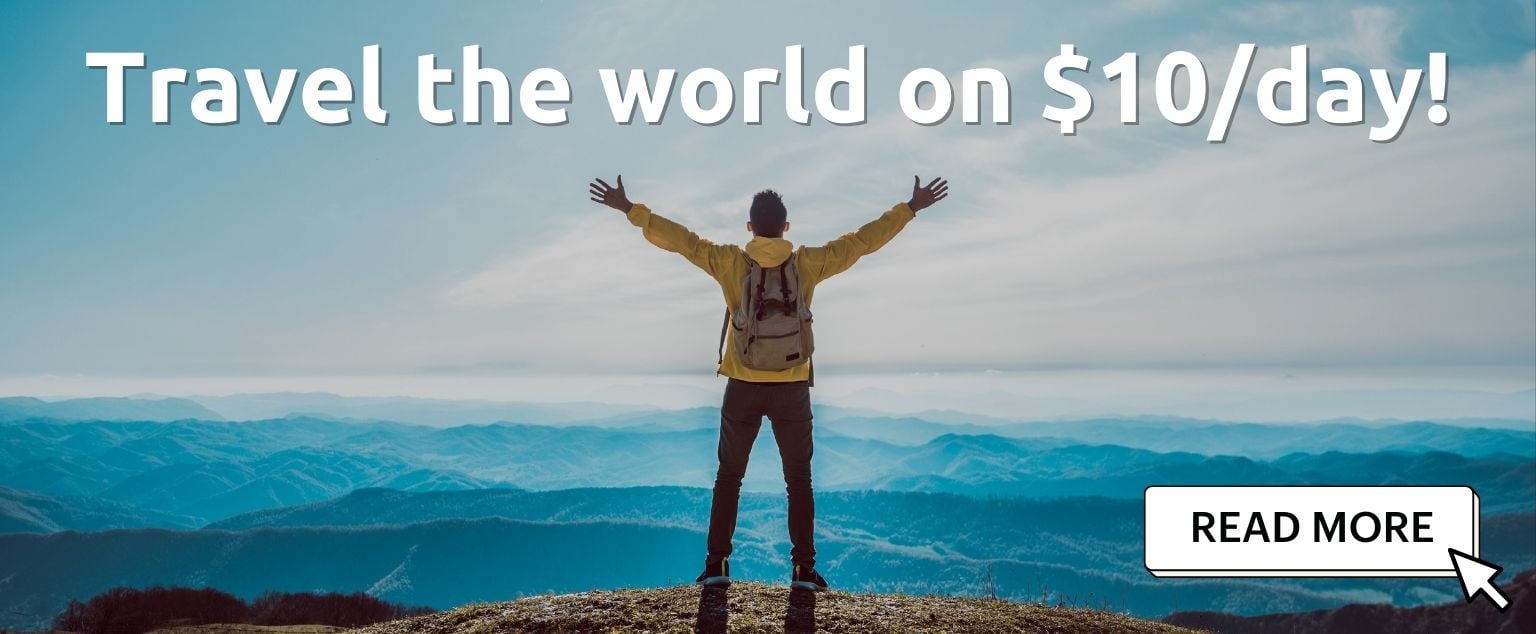 And for transparency's sake, please know that some of the links in our content are affiliate links. That means that if you book your accommodation, buy your gear, or sort your insurance through our link, we earn a small commission (at no extra cost to you). That said, we only link to the gear we trust and never recommend services we don't believe are up to scratch. Again, thank you!