Lakeland may not be the number one destination in Florida, but it is famous for a couple of things; lakes and swans! Coupled with a nicely renovated historic Downtown area, it's a nice, compact destination for a few days.
Tourists and casual visitors to the city will find that there are a fair few things to do in Lakeland, Florida. A lot of these involve, of course, exploring the city's lakes and wandering around its historic district. This will be the top of most people's itineraries. But if you want to get a little deeper to see what makes the town tick, or see some more local stuff, you may need to do more than just a little research.
We are here to help you out. Because we know that spending wasted hours in your hotel room wondering what you can do in any given destination is not fun, we have decided to put together our insider's guide to the best off the beaten track things to do in Lakeland, Florida. You'll want to see the lakes, the history, too, but there's some cool local stuff here that makes it more charming than you'd think.
From hiking trails to fine art museums, let's take a look at the top things to do in Lakeland.
1. Hike along the trails at Circle B Bar Reserve
First and foremost, one of the top things to do in Lakeland, Florida would be to get yourself over to the Circle B Bar Reserve. Spread across 5.13 square kilometres, this former ranch is now a beautiful slice of nature to get lost in. In case you were wondering about the name, it gets this from the cattle ranch.
What will you see at this fun, outdoorsy thing to do in Lakeland, Florida? Lots of wildlife. You might be in with the chance of catching a glimpse of bobcats, alligators and bald eagles. There's an education centre here, too, with interactive displays that'll teach you all about Florida's wildlife. Bonus: it's free. Great for any nature lover.
2. Take part in local life at Lake Mirror
No prizes for why Lake Mirror is called Lake Mirror. The glassy surface of the lake reflects the buildings of the city in the heart of Downtown Lakeland and is the place to go to soak up a bit of local life – as well as a fair chunk of history, too.
Strolling alongside the lake is one of the most chilled, outdoorsy things to do in Lakeland, Florida. The Loggia on the eastern side of the lake was designed and constructed in the 1920s. Today, with its neo-classical aesthetics, makes it feel as though you could be walking around somewhere in Europe.
3. Spend some time soaking up the art in the Polk Museum Of Art
Named for the county in which Lakeland is set (Polk County, obviously), the Polk Museum of Art is set in a suitably architecturally interesting building that's flanked by palm trees. Opening in 1966, the museum has displays of everything from Pre-Columbian art, all the way to contemporary pieces – Asian, African, European, Modern. You name it.
Though there are various exhibitions on throughout the year, the museum boasts a permanent collection of over 2,500 pieces. A great, artsy thing to do in Lakeland, Florida, the Polk Museum of Art aims to bring the city's communities together with each exhibition. This local gem is also great for budget travellers since it's free admission, too.
4. Go nature spotting at Lower Green Swamp Preserve
If you're a fan of nature and you're looking for something outdoorsy to do in Lakeland, Florida, then get yourself over to the Lower Green Swamp Preserve. Another former portion of cattle ranch and farmland that has been turned into a nature preserve, the land here has been 'restored' to what it would have been like prior to being settled and used for agriculture.
There's a whole lot of well marked trails here (including an easy loop trail), some leading over bridges across picturesque streams, meaning it is easy to explore the tranquil natural setting here. It's also a popular spot for horse riding. Even if you don't feel like hiking, it's a chilled spot to simply take a breather and watch the wildlife go by.
5. See the amazing Frank Lloyd Wright Visitor Center
Frank Lloyd Wright (1867 – 1959) was a famous American architect who contributed greatly to the cityscapes of many of the United States' urban centres. Interestingly, it's the campus of Florida Southern College (located in Lakeland) that actually boasts the largest collection in the world of Wright's architecture, with a total of 13 buildings built between 1938 and 1959.
Visiting the Frank Lloyd Wright Visitor Center, then, has got to be one of the best, off the beaten track things to do in Lakeland, Florida. Many of the buildings on campus are intact and still in use today. Popping along to the visitor centre means you'll get to learn more about his life and work, and even get to go on a wee tour of his buildings, too.
6. Learn about the local history at The Polk County History Center
There's a surprising amount of art and culture to soak up in Lakeland. There is also a whole lot of history to learn about in this Floridan city, too. And you can learn all about it at The Polk County History Center, which is itself located inside a historic 1908 courthouse, with all its neo-classical grandeur.
Inside this impressive building, you can discover the local history and heritage of the area. Learn all about the people, the places, and the events that have changed Polk County over the years (even extending back to the Paleo-Indians over 1,500 years ago). There is also the building itself: think exploring the historic courtrooms, marvelling at the high, vaulted ceilings, and checking out the original judge's bench.
Let's now take a look at the more unusual things to do in Lakeland.
7. Get your thrift on at the Wildwood Antique Mall of Lakeland
This place is genuinely huge. If you're at all looking for something unique to do in Lakeland, Florida and you love a bit of antique hunting, then you'll love this place. There are over 250 dealers and 50 shops at the Wildwood Antique Mall of Lakeland, filled with everything from kooky collectables to furniture and a whole lot more.
Like going back in time, the Wildwood Antique Mall of Lakeland actually kind of acts like a museum of strange, historical items – and friendly staff as well. We challenge you to walk out of here empty-handed. Bonus: it's a top thing to do in Lakeland, Florida when it's raining, too, because it's all under-cover.
8. Pay a visit to the Florida Air Museum
The Florida Air Museum has all sorts of interesting displays of aviation history. From unique, one of a kind designs, to antique flying machines and war planes, you'll get to see it all here at this surprising museum. If you're at all interested in planes, this will be one of the most unmissable things to do in Lakeland, Florida for you.
Established in 1986, the Florida Air Museum is – fittingly enough – located in the main building of a hangar annex at the Lakeland Linder International Airport. There's tons of old planes here. Want some detail? You can clap eyes on a Boeing-Stearman Model 75, an Aerosport Woody Pusher from the 1930s, and the Mignet Pou-du-Ciel or "Flying Flea." Fun for anybody. You can even get in some planes.
9. Get your grill on at Ariana Beach Clubhouse
Looking for something off the beaten track to do in Lakeland, Florida? Hungry? Like local hangouts? Then you should definitely be thinking about making a beeline for the Ariana Beach Clubhouse. As you might tell from the name, it's by some water – Lake Ariana, to be exact – and it's a place where locals come to grill, hang out with their friends and families, and enjoy the beauty of the lake.
In the summer it's busy with people paddling, launching boats, and having big family get-togethers (complete with grill, of course). In the colder months, it's still a chill place to come, feed the birds, go fishing, watch the sunset over the lake – whatever you feel like doing. Tip: Check online because they put on seasonal events here, like fireworks.
Safety in Lakeland
Lakeland, Florida is a pretty safe city to visit. The state of Florida may be known for its gun ownership, and other, more "unsafe" cities like Miami, but relatively small Lakeland shouldn't pose much of a risk to any visitor.
It also pays to be sensible in Lakeland. Though it's comparatively safe, there are still things about any urban centre in the United States that mean you shouldn't let your guard down. Break-ins to rental cars means you should park in well lit, secure areas, for example.
And even though it has a charming, small city feel about it, there are – of course – some levels of crime. There is also a noticeable homeless community, but this isn't something that will threaten your safety. Especially in the renovated historic Downtown area, you won't come into contact with any crime at all. It's quite laid back and people are friendly.
Common sense still applies: walking around at night by yourself in poorly lit and/or deserted areas is something that will put you at risk anywhere in the world – not just Lakeland. Other than that, you should be fine. Read our tips for traveling safely before you fly and always get travel insurance. Check out our roundup of the best travel insurance.
The nights in Florida can get humid! From fine dining to hitting up the local bar scene, let's check out some of the best things to do in Lakeland after dark.
10. Go and grab some food at Munn Park
If you're looking for one of the top things to do in Lakeland at night, then you should definitely go to Munn Park. It's a very local spot. Named after the city's founder – Abraham Munn – this park isn't just a chill spot to stroll around and take a breathe, there's even various free seasonal events that are put on here.
One of the best things about Munn Park are its Food Truck Rallies; there's one of these on the second Thursday of each month. There's also First Fridays, which is a free music event complete with live music and DJs. Obviously, during Christmas time the whole park is lit up and decorated for the festive season. All this and a whole lot more. What's not to like?
11. Go old school & watch a movie at the Silver Moon Drive-In Theatre
The Silver Moon Drive-In Theatre is, amazingly, the last drive-in not just in Lakeland, but in the whole of Polk County. It's been going for years. Opened in 1948, this testament to the country's obsession with cars and movies (so why not put 'em together?) is still a place where you can, as the name suggests, drive in, grab some food and catch a movie.
One of the coolest things to do in Lakeland, Florida, coming to this place should definitely be top on your to-do list when you're here. Who cares what picture you see? It's cool enough to come here just to soak up the retro Americana of it all. Fun fact: for the sound, don't expect Dolby surround speakers – you just tune your radio in to the right channel and there you go, it's the movie you're watching!
Looking for a specific place to stay? These are our highest recommendations for places to stay in Lakeland.
A super cosy bungalow with a stylishly decorated private room on offer, this top Airbnb in Lakeland, Florida is very clean and very affordable, making for a good stay in the city if you're on a budget. The hosts are super friendly, easy to communicate with, and flexible. The location is amazing: right by the lakes, the art museum, and in easy walking distance to the bars and restaurants of Downtown.
Set in a historic building overlooking Lake Mirror, Terrace Hotel has got to be the best hotel in Lakeland, Florida. It's a pretty stylish place to stay if you're planning on staying in town, with a sense of affordable luxury throughout: think antique furnishings, high ceilings, large windows. You can even have dinner in the onsite restaurant with views of the lake. The location is killer – right in the heart of Downtown.
If you are headed to Lakeland with your significant other, then check out the best of the Romantic things to do.
12. See a show at the historic Polk Theatre
The historic 1,400 seat Polk Theatre was built in 1928, during a period in which city experienced a boom in local business. Located in Downtown Lakeland, this old Vaudeville theatre has an iconic marquee sign outside (ripe for Instagram fodder), but it's inside that you'll actually feel the atmosphere of this place.
Designed by an Italian born architect called J. E. Casale in such a way that it mimics (sort of) a Mediterranean village, this pretty theatre is definitely one of the most romantic things to do in Lakeland, Florida. The ceiling is supposed to look like the night sky; there are faux balconies; a tiled staircase; intricate cornices; a mezzanine floor. Fun fact: Elvis Presley performed here in 1956!
13. Go for a picnic at Lake Morton
Another lake now, because, you know, it is Lakeland after all, Lake Morton is one of the most picturesque of the bunch. It also happens to be home to a large swan population, donated by none other than Queen Elizabeth II (yes, of UK fame) in 1957. Aside from its royal claim to fame, yes: it's very pretty and there's more birdlife here than just swans, too.
But one of the most romantic things to do in Lakeland, Florida is finding a spot under Lover's Oak, located along the shores of Lake Morton itself. Sitting on one of the benches here you and your partner can gaze at the lake, try and spot some of the swans, and feed the birds – there are bird feed dispensers dotted around the lake.
Now for all you Broke Backpackers out there! Let's see the best free things to do in Lakeland.
14. Stop to smell the flowers at Hollis Gardens
If you're on a budget and you're looking for one of the top free things to do in Lakeland, don't you worry: you can simply make a beeline to Hollis Gardens and unwind amongst nature. The manicured botanic garden, with over 10,000 flowers, is located near Lake Mirror in Downtown Lakeland.
You'll also find stunning fountains here, as well as neo-classical architecture, the whole place dotted with statues and crisscrossed by pathways. At Hollis Gardens you can walk through the Rose Garden and listen to the music being played out, wander the Butterfly Trail and descend the Grand Staircase, complete with views of the lake. Sounds like a nice outdoorsy thing to do in Lakeland, Florida to us!
15. Pay a visit to the Punk Rock Flea Market at Swan Brewing
Going to Swan Brewing, which makes beer, obviously, is a pretty cool thing to do in Lakeland, Florida by itself. But these purveyors of beer also happen to put on a pretty cool flea market. Yes, it's not just any old flea market, but the Punk Rock Flea Market; known more for its lakes and swans than punk, it's a pretty fun thing to do in Lakeland.
And what exactly is a Punk Rock Flea Market, you wonder? Well, here is where you will find a whole lot of memorabilia from the classic days of punk rock. We're talking original artwork, pins, music in cassette, vinyl and CD form, clothing, merchandise – complete with food and drink from Swan Brewing. It's free and it's held every Sunday. Even if it's not a Sunday, you should still visit the brewery!
Books to Read in Lakeland
These are some of the greatest American novels of all time. Be sure to grab a few them of them while backpacking in America.
Sometimes a Great Notion – A tale of a hardheaded Oregonian logging family that goes on strike, leading the town to drama and tragedy. Written by PNW legend, Ken Kesey.
Walden – The transcendental masterpiece by Henry David Thoreau that helped modern Americans rediscover nature and her beauty.
To Have and To Have Not – A family man gets involved with the drug smuggling business in the Key West and ends up in a strange affair. Written by the great Ernest Hemingway.
16. Have some fun at the Explorations V Children's Museum
Explorations V Children's Museum is an engaging children's museum (obviously) that will keep children entertained. Why V? Well, it's not "vee" – it's 5 in Roman numerals, which represents the five senses. That's a fitting name because the museum provides children (from toddlers through to 12 years of age) with hands-on opportunities to learn about the world around them.
Easily one of the best things to do in Lakeland, Florida with kids, here you and your little ones will find fun spaces like the News Station – where children can pretend to do some broadcasting; the Explore Store, where your kids can try their hand at running a business; and the Sound Studio, where they can play with all things audio; and tons more. It's bound to be a lot of fun.
17. Let off some steam at the Barnett Family Park
The city park is where it's at, not only because it's free, but also because it's got a watery element, which makes it one of the best things to do in Lakeland, Florida in summer. The splash park at Barnett Family Park has got to be the number one draw to this place, but then again, the huge sandpit here also helps make this place a hit with little ones.
There's also a spinning jungle gym and musical poles that kids can bash to make music. It's kept clean and well maintained, making it a family-friendly place. There is also plenty of space for you and your family to picnic, so it's easy to make a day of it here. If you've got younger children with you, don't worry: there's a gated park for little ones, too.
Though there are a surprising amount of cool things to do in Lakeland, Florida, it would be a shame to visit this place and not venture further out. In all honesty, it's a fairly compact town, so if you're here for any longer than a few days, you'll want to see what there is in the surrounding area. Spoiler alert: there's plenty – as you'll find out from these two awesome day trips from Lakeland, Florida we're sharing.
Spend a day of fun at Legoland Florida Resort
Legoland Florida Resort is a mere 30 to 40 minute drive from Lakeland. Obviously, coming to Legoland means that you and your family will get to spend the day at a super fun Lego-themed amusement park that will have keen Lego fans especially freaking out. But it isn't just about Lego: there are over 50 rides and attractions here, complete with a water park, too, that make it a place everyone is going to love.
Aimed mainly at children aged between 2 to 12 years of age, Legoland has a lot of age-appropriate fun going on. In fact, there's so much to do, you may need to consult a Legoland guide before you go. There's adrenaline pumping stuff like the Lego Technic Test Track, but also gentler rides for toddlers too – like the Grand Carousel. If they don't like rides, you can enjoy the Cypress Gardens (complete with giant cypress tree), or simply build some Lego at one of the dedicated stations.
Have a day by the sea at Clearwater Beach
Just over an hour by car from Lakeland (past neighbouring Tampa) Clearwater Beach is a soft, sandy beach – on the Gulf of Mexico, not a lake – and is a popular spot all year round. Stretching for 4 kilometres or 2.5 miles, Clearwater Beach is actually set on a barrier island (connected by a bridge, don't worry) and has all the amenities that you could ever need for a beach day trip from Lakeland, Florida.
Clearwater Beach has actually in the past been ranked up there as one of the best beaches in the United States; not only is it pretty and full with plenty of amenities, shops and restaurants, but you can also spot dolphins in the Gulf waters, go for boat trips on replica Spanish galleons, or ride the along the coast on the Clearwater Jolly Trolley. Anybody looking for a day of sun, sea and sand should head here!
As you can see, there are plenty of things to do in Lakeland, Florida and a couple of pretty awesome day trips on top of that. The next step is narrowing it all down and making it fit into some kind of plan. Not easily done. But we've got you covered with this 3 day Lakeland itinerary to help make sure you get the best out of your time here…
Day 1 – A Classic Day in Lakeland, Florida
Your first day in Lakeland, Florida should start the right way: and that's with breakfast. For the purposes of good food in the morning, head to Divicious Deli & Coffee Shop (open from 7am); grab yourself something tasty for breakfast. Then it's a 12 minute drive to the Circle B Bar Reserve – which opens its doors at 6am – for a scenic morning stroll. A good place to spot wildlife any time of year. A must.
After (maybe) spotting some alligators at the reserve, it's drive 15 minutes to another part of town and, specifically, the Polk County History Center. Indulge yourself in some history and culture at the museum; it's well worth your time, not just because of the surprising amount of history on offer here, but also because of the historic neo-classical building the museum is actually located in, too.
Get something to eat at the family-run Mexican restaurant Hacienda Mexico, which is located just opposite the museum. After the museum it's time to head to the awesome Silver Moon Drive-In Theatre. Make sure to check out what they're screening that night. Tip: the later you go, the more space there is (that said, they also have two screens). There's a diner here for snacks and drinks, too.
Day 2 – A Day of Culture in Lakeland, Florida
Day two in Lakeland, Florida begins, again, with breakfast. We recommend making a beeline to the Reececliff Family Diner – a local institution with Southern-influenced food on offer. After you're suitably full, head for a stroll around the edge of Lake Morton which will eventually lead you – after 15 minutes of walking – to the Polk Museum of Art (open from 10 in the morning; free to enter).
After soaking up all that art, it's a 10 minute walk or so to the beautiful Hollis Gardens. There are countless flowers, plants and trees here to admire in this manicured gardens. If you're feeling hungry, you'll get the chance to sit in the outdoor, garden setting if you choose to eat at Garden Bistro, with a selection of different food on offer. Another 10-minute stroll takes you to Florida Southern College.
Whilst the campus here has a load of cool architecture to see, it's worth heading to the Frank Lloyd Wright Visitor Center to get a better understanding about it – and maybe even a tour. Once you're sufficiently architectured out, it's a 15 minute walk to Polk Theatre for amazing evening entertainment in this 1920s, Mediterranean style theatre. You can get late dinner and drinks nearby.
Day 3 – A Local Day in Lakeland, Florida
Do as the locals do in Lakeland, Florida and start your day with an easy stroll to Lake Mirror in the Downtown area. But not before hitting up Downtown Diner for breakfast fare and a morning caffeine fix. Walk along the Francis Langford Promenade as you gaze on the glassy surface of the lake, snap pictures of the picturesque setting, and spot the statues and fountains throughout the park itself.
Then it's time for you to do a spot of antique hunting at Wildwood Antique Mall. A 9-minute drive away from Lake Mirror, and open from 10am, here is the place to snap up all manner of oddities, cool antiques, vintage collectables, and a whole load of other retro antiques. After you've browsed enough old stuff and (probably) purchased something for yourself, jump in the car and head Downtown.
A 9-minute drive leads you to Swan Brewing. It's good enough to visit by itself (it's beer tasting, duh), and in the afternoon food trucks start to arrive. If you're here on a Sunday, even better: that's when the Punk Rock Flea Market is going on here. For local evening events, head to Munn Park, a 5-minute stroll away. Later, Molly McHugh's, a low-key Irish pub nearby, will be your nightspot til 2am.
Don't forget your travel insurance for Lakeland
World Nomads' mission is to support and encourage travellers to explore their boundaries. They offer simple & flexible travel insurance, and safety advice to help you travel confidently.
They've been doing it since 2002 – protecting, connecting, and inspiring independent travellers just like you.
Get a quote below or read our in-depth review!
World Nomads provides travel insurance for travelers in over 100 countries. As an affiliate, we receive a fee when you get a quote from World Nomads using this link. We do not represent World Nomads. This is information only and not a recommendation to buy travel insurance.
Here are some quick answers to common questions about what to do and see in Lakeland.
With its collection lakes, pretty urban parks, former farmsteads turned nature reserves, and historic buildings, there's actually more to Lakeland than first meets the eye; maybe the name is misleading, or puts people off! It's not just a place for passing road trippers on the way to Tampa or Legoland or any other of the "big" Florida attractions. It's a destination in itself.
So if you like the sound of getting to experience a real drive-in, tasting beers with local food trucks in easy reach and seeing little known works of a great name in architecture (and more besides), then you're going to like Lakeland more than you thought you would.
---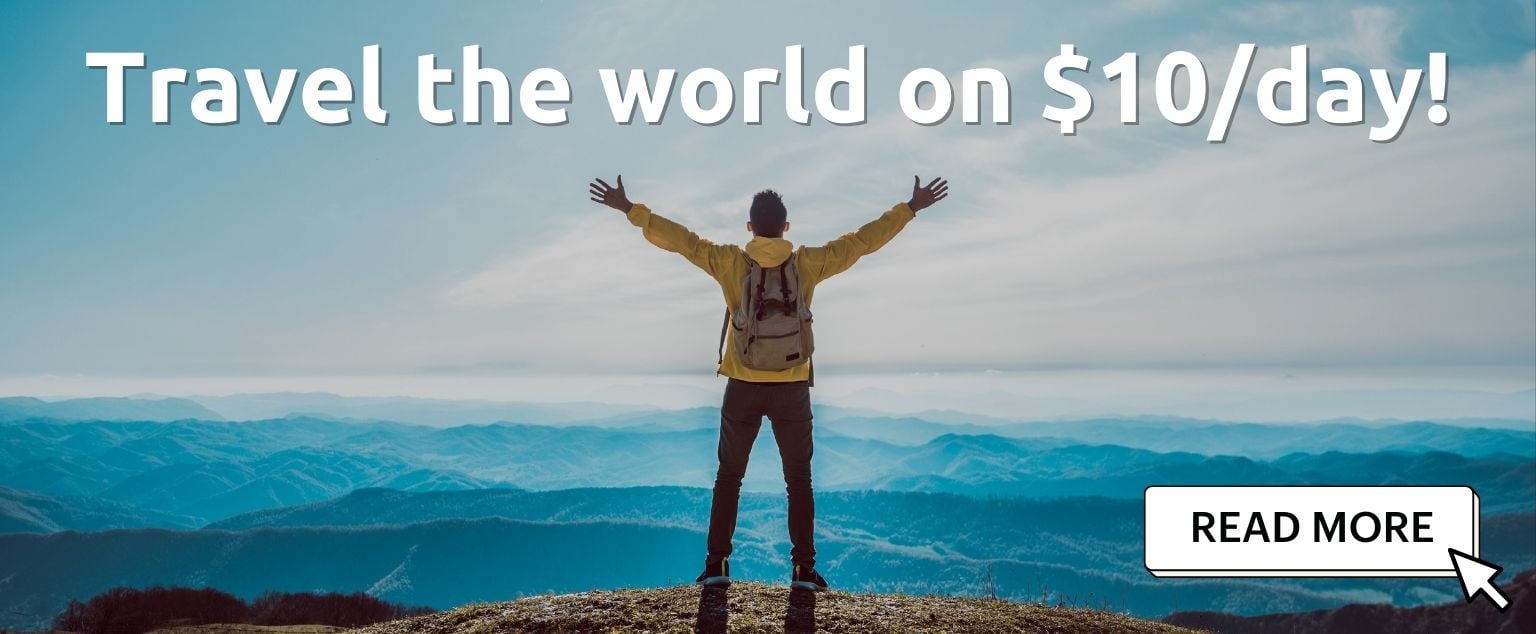 And for transparency's sake, please know that some of the links in our content are affiliate links. That means that if you book your accommodation, buy your gear, or sort your insurance through our link, we earn a small commission (at no extra cost to you). That said, we only link to the gear we trust and never recommend services we don't believe are up to scratch. Again, thank you!