Stuttgart is Germany's sixth largest city, located in an idyllic village setting nestled between lush green hills and slopes. Home of automobile giants Porsche and Mercedes-Benz, the city has become an increasingly popular destination!
With many things to do in Stuttgart, the city is known for its love for the arts, cultural openness, dozens of music festivals and classic German love of beer!
Transportation options are rife throughout the city which makes getting around effortless! Hauptbahnhof (the name of the main train station) is a five-minute walk from the Schlossplatz. Around which you'll find many of the cities top attractions!
The efficient railway system available makes it easy to enjoy yourself as you move throughout Stuttgart, Germany's hidden gem! So, if you're wondering what to do in Stuttgart, look no further.

Unlock Our GREATEST Travel Secrets!
Sign up for our newsletter and get the best travel tips delivered right to your inbox.
Top Things to Do in Stuttgart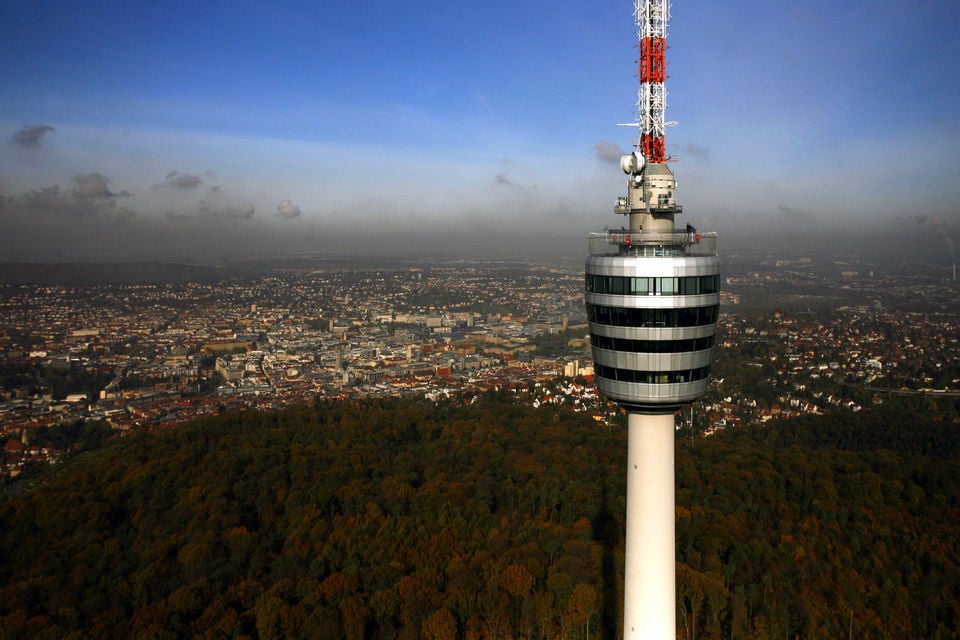 This is one of the most unique things to see in Stuttgart!
Stuttgart is home to the world's first television tower, standing tall for over 60 years! This decades-old tower became the prototype for others across the world. In fact, the model has been replicated everywhere from Hong Kong to Johannesburg in South Africa!
The project was the first in the world to completely use reinforced concrete!
Today, the tower only broadcasts FM frequencies but is home to fantastic panoramic views of Stuttgart and the Black Forest!
2. Take in Rubble Hill (Birkenkopf)
This partly man-made "hill" is one of the highest points in Stuttgart, and incredibly eerie on account of it having been built from the ruins and rubble of World War II!
45% of Stuttgart was destroyed during the war between 1939 and 1945.
On the hill, you can see some of that debris caused by the destruction of the war surrounded by the beauty of Stuttgart is deeply profound.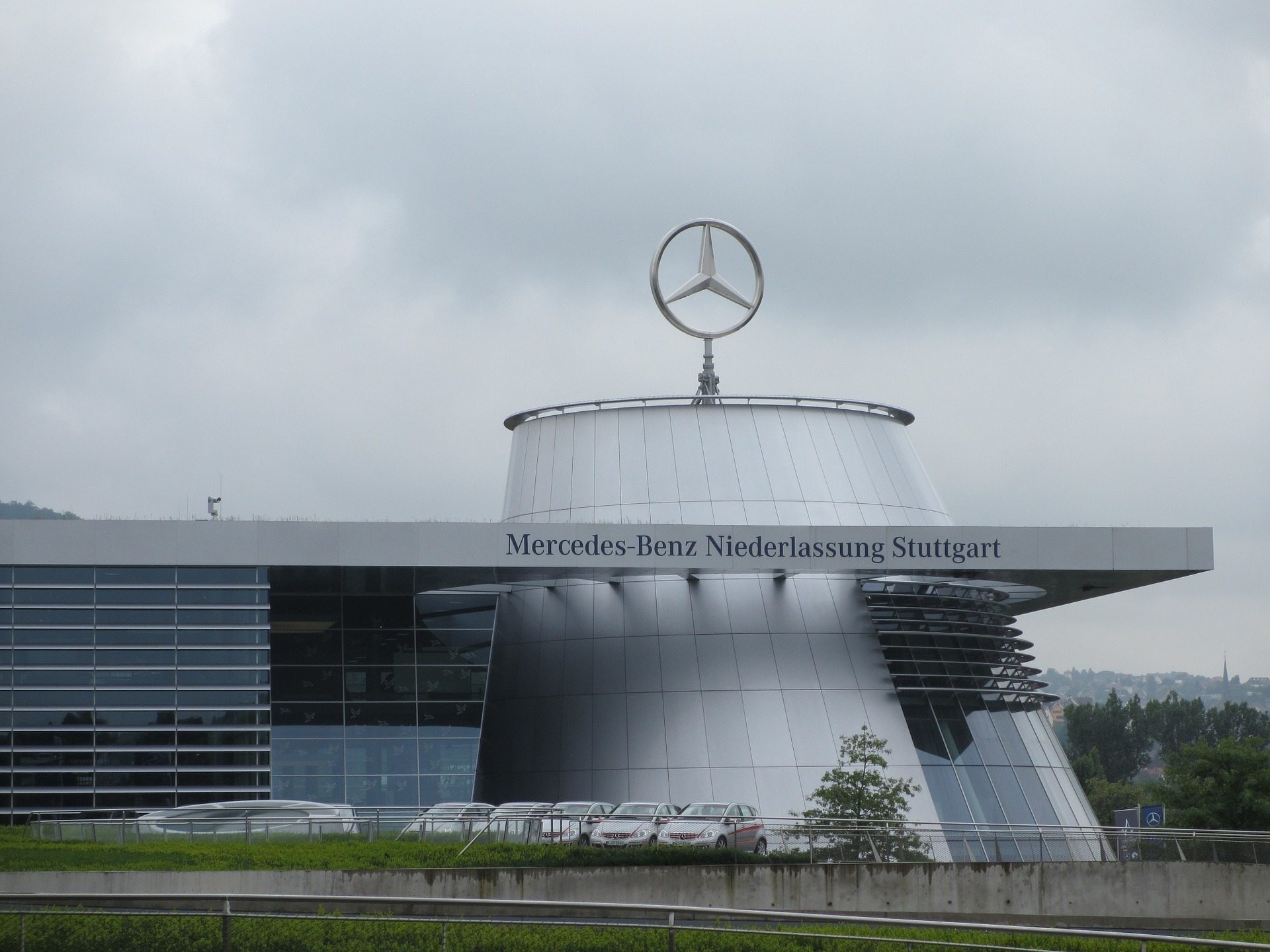 One of the most famous places to visit in Germany is the Mercedes-Benz Museum.
An impressive structure that dominates the skyline with its double helix interior designed to maximize space and proudly displays 160 vehicles!
At 16,500 square meters on 9 levels and over 1,500 exhibits are divided into Legend rooms and Collection rooms. Each offers a different presentation of these stylish and legendary vehicles!
Numerous events take place year-round! So regardless of when you go, you'll be sure to enjoy a once in a lifetime experience with some timeless cars.
4. Travel in one spot at the Markthalle
Stuttgart's Markthalle (or Market Hall) is filled with sights, sounds and smells from all over the world!
From exotic spices, top-notch meat, fish and poultry to delicious honey mead, the market buzzes with life. The diverse and colorful hall offers a little of everything and a lot to try!
Stepping through the doors is like stepping into another world as a mix of Arabic, Mediterranean, Spanish and Turkish smells wash over you. It's like traveling hundreds of miles in a couple of footsteps!

It's rare to say, but the word tower doesn't do this magnificent structure justice!
While the park itself an interesting place on its own, playing host to several events and flower shows, the real attraction is the 40-meter work of art observation tower that stands in it! Constructed of metal stairs spiraling upwards on steel cables, it's almost a ride.
The open-air, double helix design and swaying motion isn't for the faint of heart!
The park below is also a great way to spend the day if you're looking for a mellow picnic day.
6. Outdo Oktoberfest at the Cannstatter Volksfest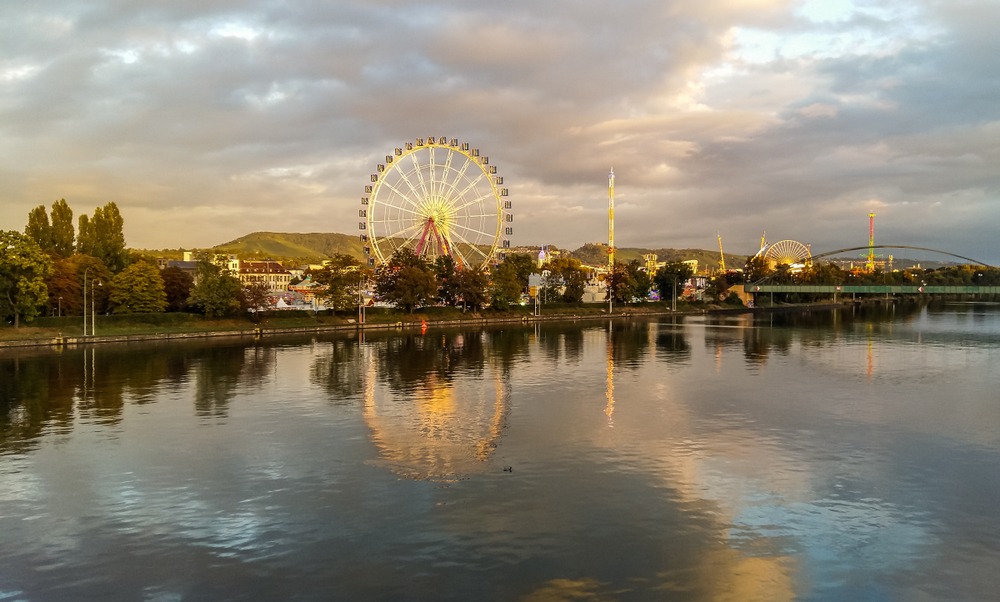 If you're in town in October and think Oktoberfest is a little bit too touristy, the Cannstatter Volksfest is for you! The annual three week festival hosts carnival tents and over a dozen amusement park level rides (including the aptly named "hangover") there's more than enough going on to keep you entertained!
A large variety of food is on offer, including the much loved 'göckele' roast chicken. This provides you with a much-needed base!
With at least 9 different beer tents all offering a variety of Germany's best beers, you'll be dancing on tables and sloshing beers in no time!
Small Pack Problems? 😉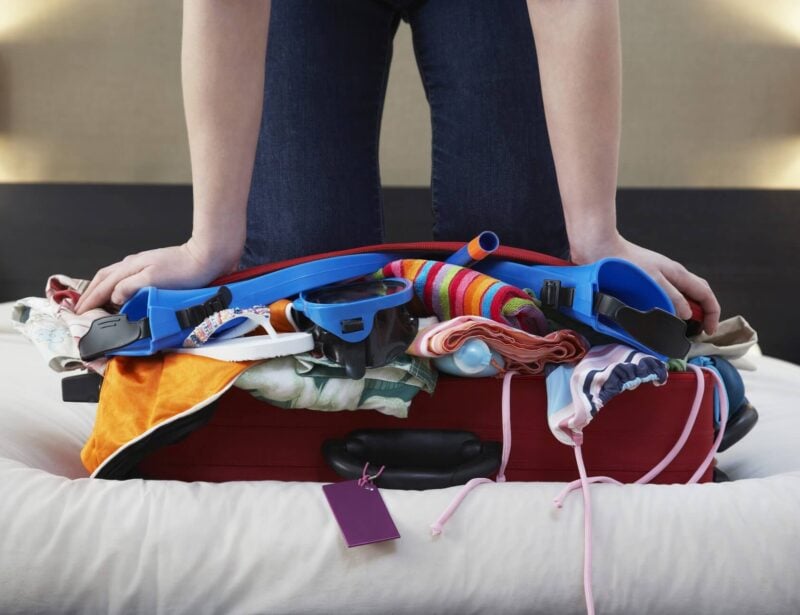 My missus travels with all her clothes in ziplock bags: don't be like my missus. UP YOUR PACKING GAME!
Packing cubes for the globetrotters and compression sacks for the real adventurers – these babies are a traveller's best kept secret. They organise yo' packing and minimise its volume too so you can pack MORE.
Or, y'know… you can stick to ziplock bags.
View Our Fave Cubes
Or Check Out the Sacks!
Unusual Things to Do in Stuttgart
7. Explore Bad Cannstatt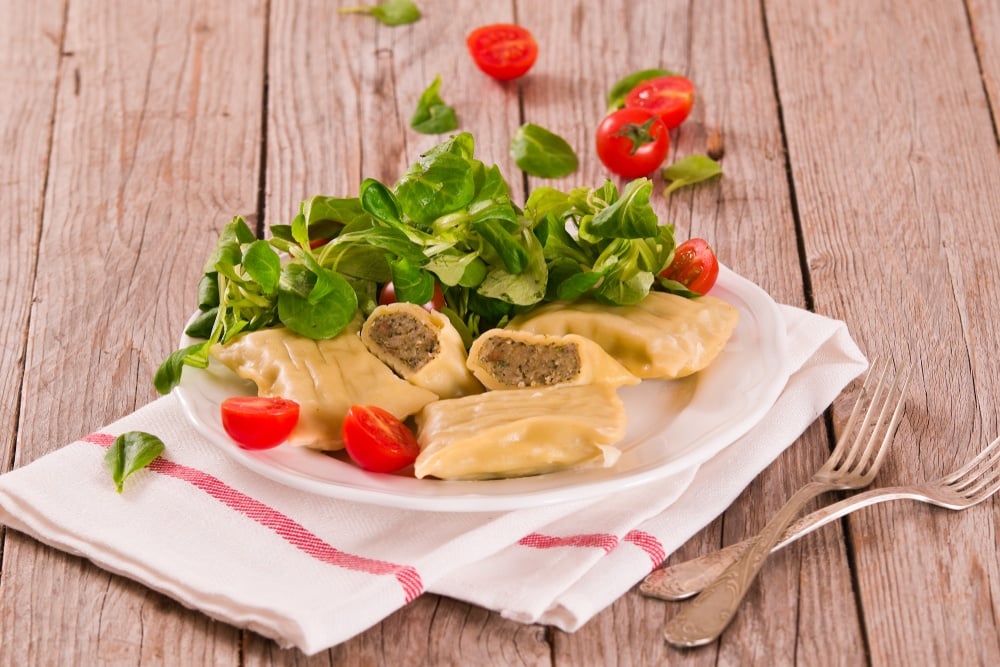 The oldest district in Stuttgart, Bad Cannstatt is a great place to meet locals! More importantly, as the oldest part of the city, it's where you can get a true culinary sense of the city.
Exploring the area is a perfect way to try out the local food. You should try some Hefezopf – three braided dough-pieces or Maultaschen – stuffed pasta. At the very least, you'll learn there's more to German cuisine than beer and braadworst!
8. Huff, Puff and Laugh at the Schweinemuseum (Pig Museum)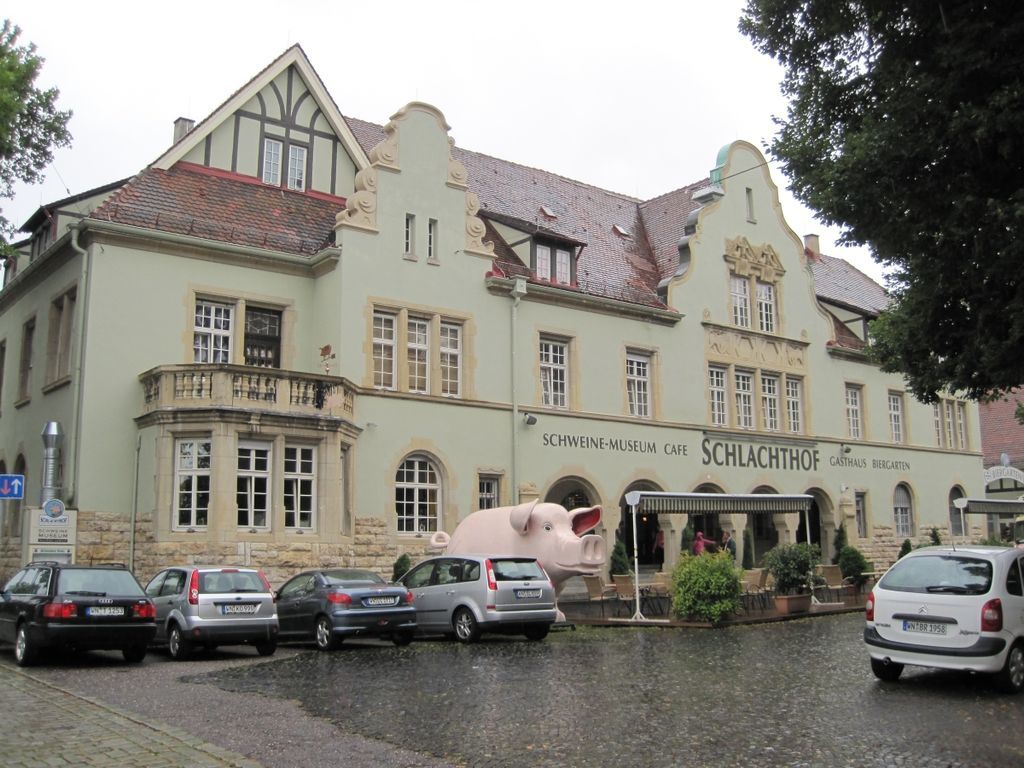 If you're looking for something lighthearted to see in Stuttgart, a museum may not be your first choice. But how often do you get to go to a Pig Museum!
Among the cities many interesting and stunning sights, the Pig Museum is a unique thing to do in Stuttgart! Created from what used to be a slaughterhouse, this curiosity is somehow home to a collection of over 50 000 pig-related paraphernalia!
Whoever came up with this idea went all out. The museum is separated into over 25 different rooms, each with its own theme, from international pigs to mythical ones!
9. Make an album at the Porsche Museum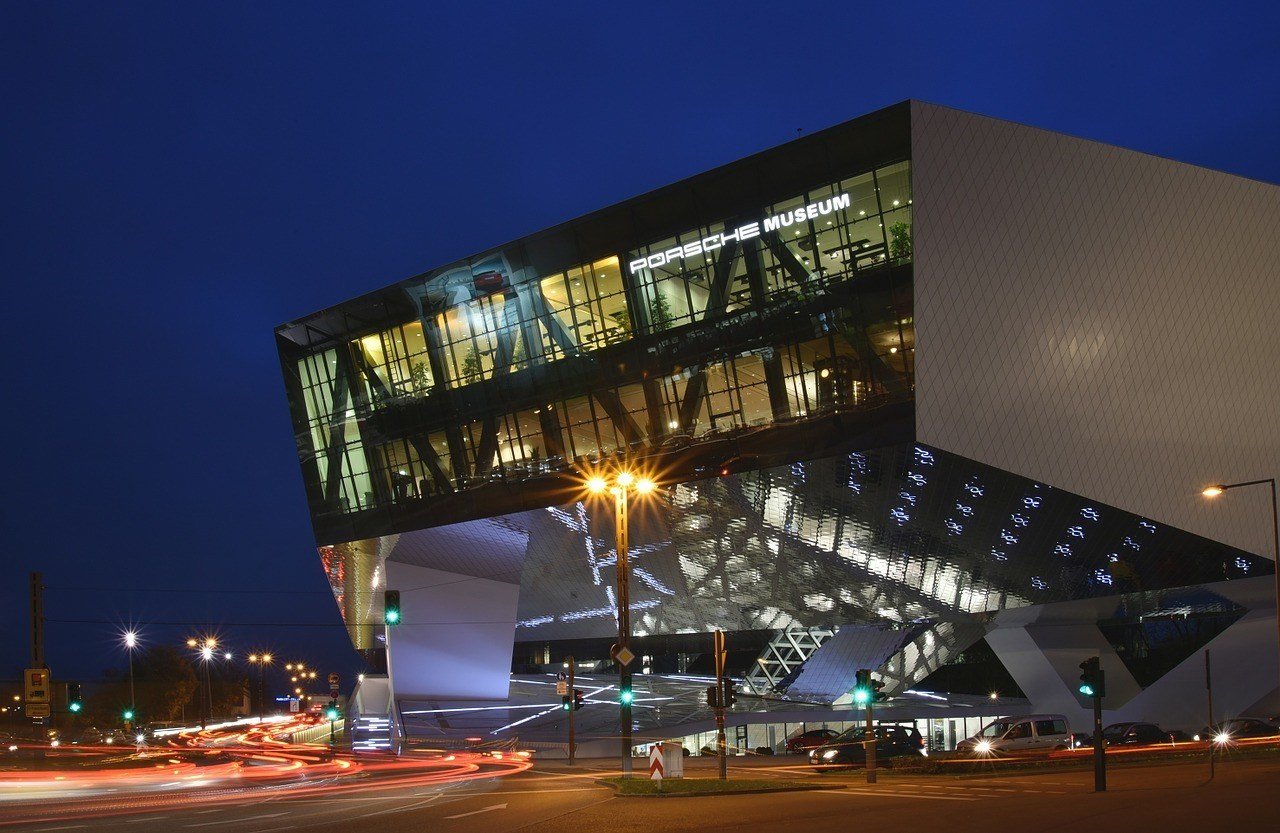 For car lovers, this might be one of the coolest things you could do in Stuttgart! View over 80 vehicles throughout Porsches history as well as several interactive displays.
The best of which is their new "Porsche in the Mix" exhibit. This allows visitors to choose a model of car and have the sound "characteristics" played back to them before choosing 8 additional sounds which are then combined to form a musical composition!
Safety in Stuttgart
Ranking 6th in terms of population size, Stuttgart is one of Germany's safest cities!
While minor crimes can and do occur, on the whole, your stay should be a safe one so long as you use common sense. One of the main things to look out for will be pickpocketing, theft and other small scale crimes.
A good way to stop would-be pickpockets in their tracks is simply to wear a money belt (which we highly recommend); something like the very discreet Pacsafe Money Belt will work wonders.
While Germany's overall crime rate is showing a downward trend, it can spike around major football events and other international festivals.
Still, if you're a savvy traveler you should get by without incident! Just remember on your beer drinking adventuring, nothing good happens after 2 am!
Have a look at the Germany Safety Guide before you fly and always get travel insurance. Check out our roundup of the best travel insurance.
Travel with peace of mind. Travel WITH a security belt.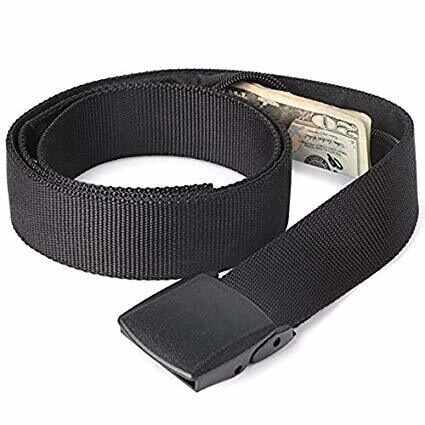 Get your cash stashed with this awesome Pacsafe money belt. It will keep your valuables safe no matter where you go.
It looks exactly like a normal belt except for a SECRET interior pocket perfectly designed to hide a wad of cash or a passport copy. Never get caught with your pants down again! (Unless you want to.)
Hide Yo' Money!
Things to Do in Stuttgart at Night
10. Enjoy a night at The Staatstheater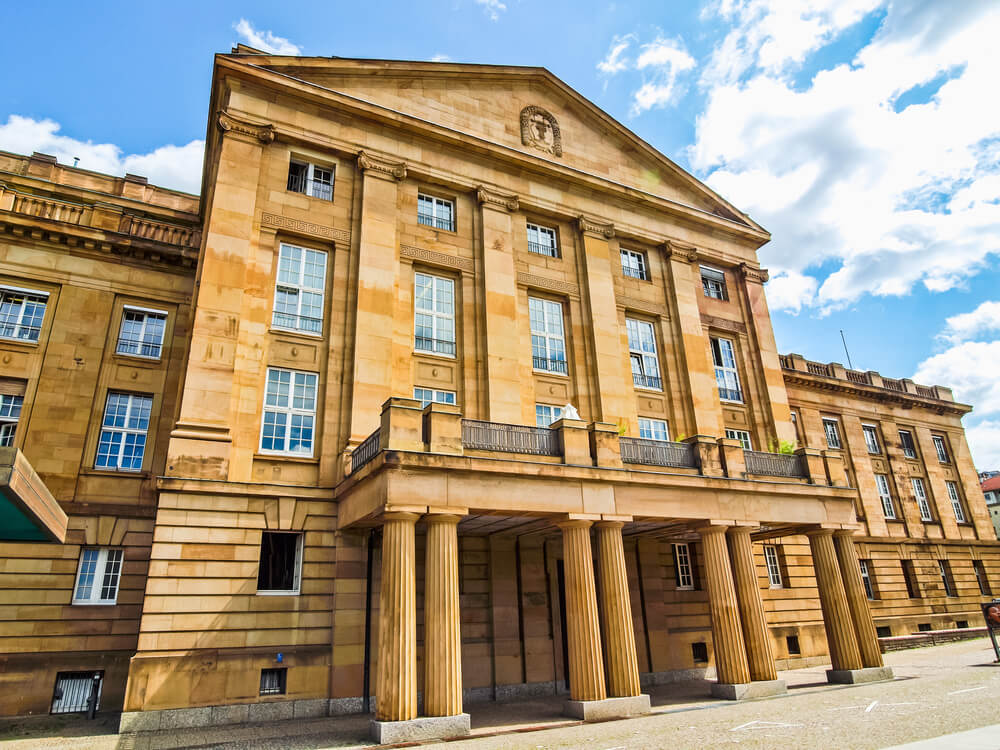 One of the few German opera houses to survive World War II, this colossal theatre is not just a stunning piece of architecture but it's also a great place to spend the night.
The perfect spot for any lover of culture or the arts or even anyone looking to do something special during the night!
The Staatheater was awarded the title of having both the best opera house and the best concert programs in Germany! From world class opera to enjoying one of the world's oldest orchestras, you'll be sure to be entertained in this cathedral of a theatre house!
Bar hopping can be a great way to meet new people as well as experience the way locals let loose! Not only can you meet travelers from all over the world but in Stuttgart, there's an infamous "party mile to enjoy!
It has been the downfall of many an intrepid partier, with few making it all the way to the end, on account of the stunning and free-flowing German beer!
Where to Stay in Stuttgart
Looking to get the decision of where to stay in Stuttgart over as quickly as possible? These are our top two recommendations for places to stay in Stuttgart.
The Jugendherberge Stuttgart International, which also goes by the name the Youth Hostel Stuttgart, is situated halfway up a hill in Stuttgart-Mitte. With beautiful views of the city below, and several common areas, this hostel gives guests plenty of room to breathe. There is a TV room an a bistro inside so guests can enjoy more than just comfortable beds and clean bathrooms!
Head over to our comprehensive guide to the best hostels in Stuttgart before starting your backpacking adventure!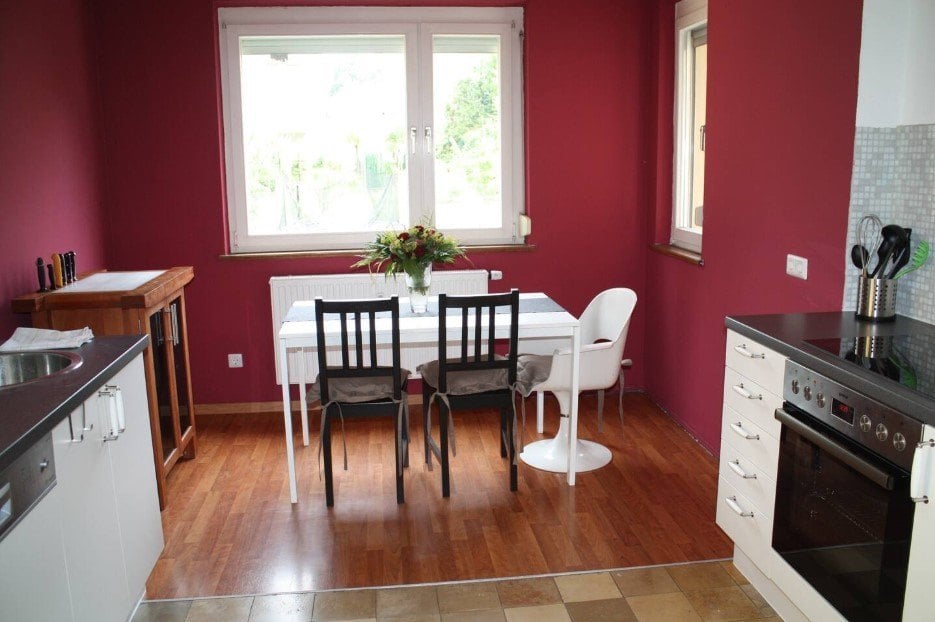 Stuttgart has a lot to offer, so you want to make sure you're staying in the right area during your first visit. This Airbnb offers you a good location. It's close to public service and multiple hotspots are in walking distance. You can either take the train or metro to get around quickly. The home is shared with other Airbnb guests, but you'll have a private room completely to yourself.
Best Hotel in Stuttgart – Hotel Spahr
Hotel Spahr is a fairly priced hotel in Bad Cannstatt that is chalk full of retro vibes. We love this specially preserved and styled hotel. Everything is done with the utmost care. Each room has even been individually designed. And it's super close to public transportation, which is definitely where to stay in Stuttgart for the first time!
Romantic Things to Do in Stuttgart
12. Relive the romance of Grabkapelle on Württemberg Hill
Head out with your partner and enjoy a relaxing hike up Württemberg Hill.
The view from the top stunning as it overlooks the Neckar river and the stunning emerald hills, vineyards and forests that surround it.
A monument of eternal love, the mausoleum was built on the site of what was once a castle. King Wilhelm I of Württemberg built it for his second wife, Catherine Pavlovna of Russia, who had died at the early age of 30.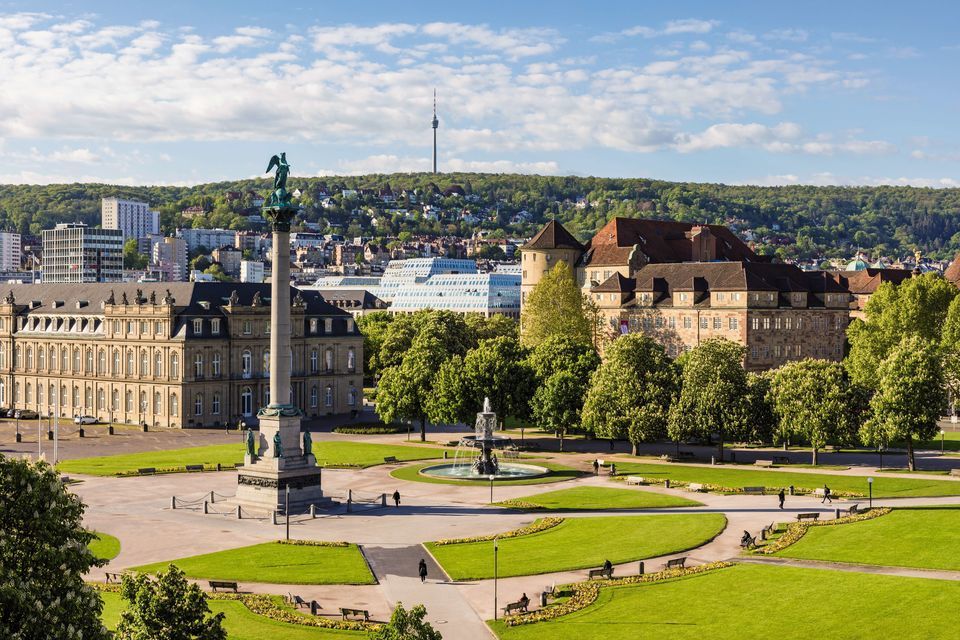 This is a great place to catch a breath of fresh air and enjoy one of the most beautiful pieces of architecture in Stuttgart. It's a place where locals hang out and not everyone knows about so it's a nice and peaceful way to spend the day!
You'll be in awe of the stunning medieval architecture as it rests alongside a beautiful sprawling lake and some fairytale-esque trees. It feels like something you've read about in a children's story and definitely gives off a sense of storybook romance!
Best Free Things to Do in Stuttgart
14. Take a ride on the Standseilbahn
An elegant teak funicular, first completed in 1929 (when it was the first of its kind in Europe) still functions today.
Ride this from the Südheimer Platz U-Bahn station to the Stuttgart Degerloch cemetery. It leads into some woods, which could make for a nice nature outing for any forest lovers out there.
Make sure you go on a clear day as finding shelter at the top can be a bit tricky!
Is This the Best Daypack EVER???
15. Check Out the Public Library Stuttgart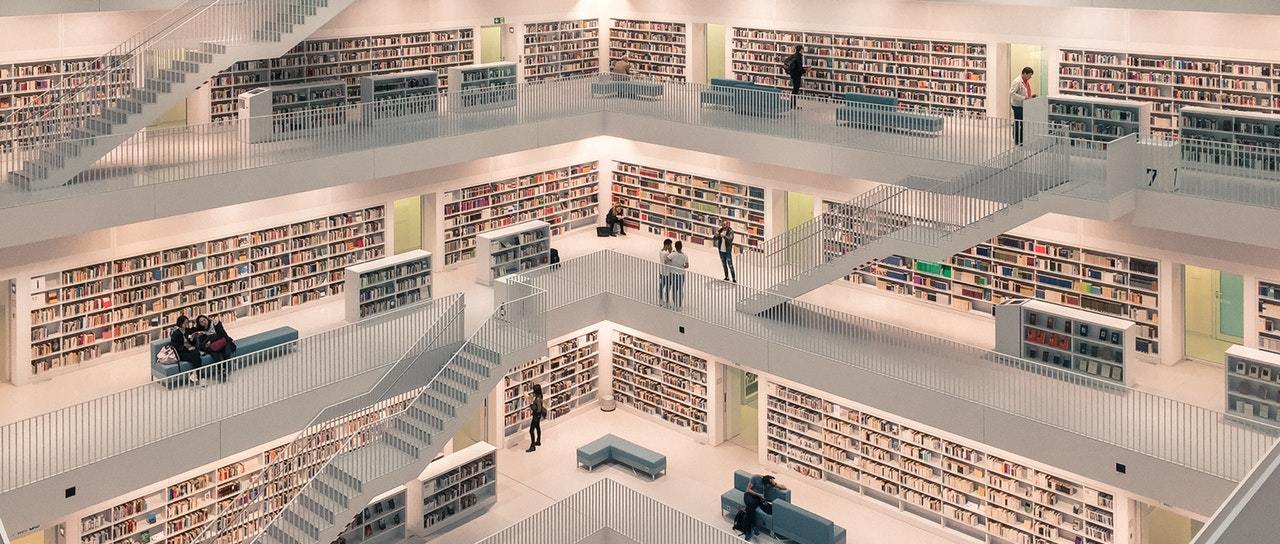 Stuttgart's Public Library is the intellectual and cultural heart of Stuttgart. Four translations of the word "Library" are displayed silver letters on each of the building's walls. This serves as a welcome to people from any of the world's four corners!
The building itself rises against the skyline like a giant, 9 story ice cube at night this cube turns a stunning shade of blue!
The interior of the building contains a children's library, music library, study rooms, public areas and a cafe. It's a modern, pristine-looking library with very slick modern finishes and a stunning rooftop terrace to boot!
Books to Read while Visiting Stuttgart
Berlin Noir (Philip Kerr, 1993) – A mystery series set in 1930s/40s Berlin about an ex-policeman turned detective. who struggles with secrets and crime.
Night (Elie Wiesel, 1960) – The Holocaust survivor and Nobel Peace Prize winner gives his true survival account in a Nazi concentration camp.
Peeling the Onion (Günter Grass, 2007) – The Nobel Prize winning author's memoir recounts his childhood in Danzig and his experiences as a soldier in the Nazi Waffen SS.

Our GREATEST Travel Secrets…
Pop your email here & get the original Broke Backpacker Bible for FREE.
Things to Do with Kids in Stuttgart
16. Explore the Wilhelma Zoological and Botanic Garden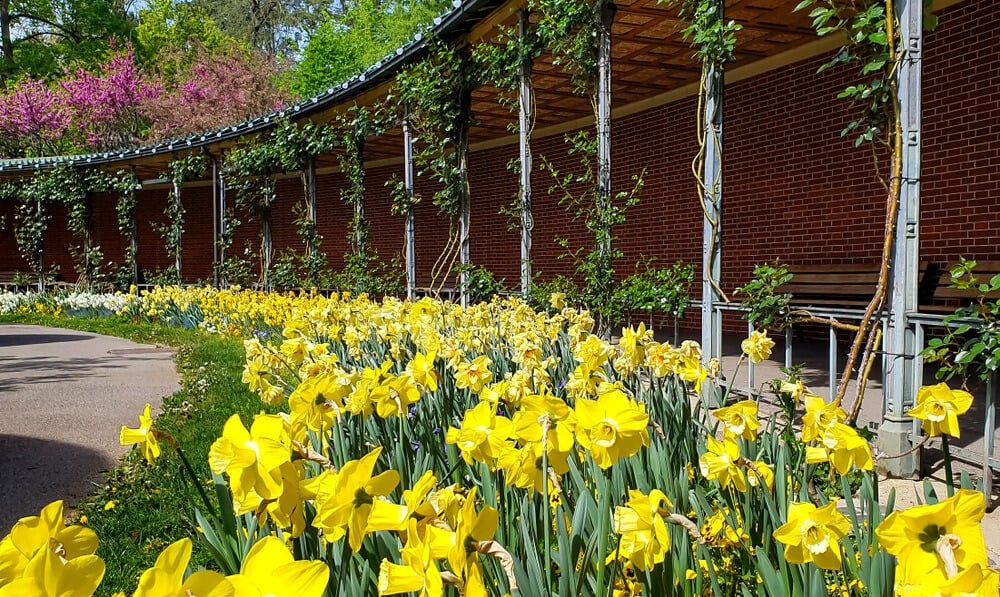 A day at the zoo is always a fun activity and Wilhelma is one of the best. Another former victim of World War II, this beautiful garden contains over 10 000 animals!
It's well known for its collection of great apes! Many of the apes live in large breeding families and often other zoos around Europe make use of their young animal rearing facility.
The other aspect of the gardens is their botanical gardens, where they look after around 5000 different flora species. Come springtime the blooming that occurs is an incredible sight!
17. Picnic at the Killesberg Park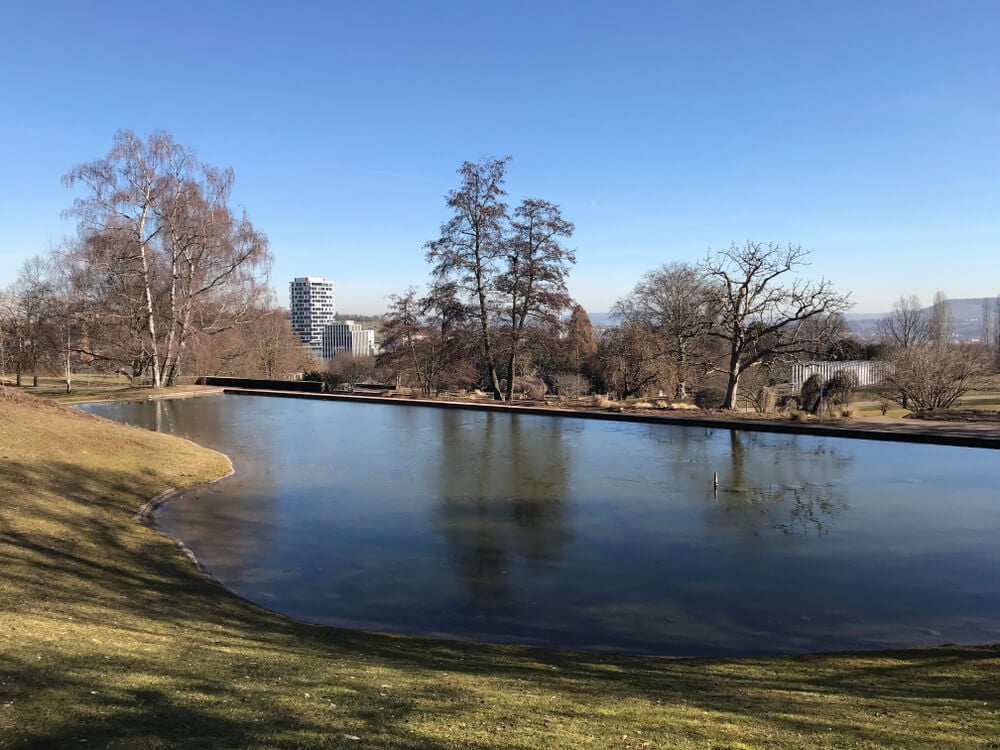 There's nothing like a picnic in good weather!
In addition to being something of a "green oasis, the park offers some great children's play areas, a petting zoo, an open-air swimming pool and some decent restaurants if you're not the picnic type.
A small steam engine train offers visitors a ride around the park at a leisurely pace. Every year in July the Lichterfest takes place wherein the park is decorated by thousands of lanterns which are then followed by a nighttime fireworks session as well as music!
Day Trips from Stuttgart
If you're planning on spending a lot of time in Stuttgart, there are more than a few awesome day trips to help you get to know the city. The extra time will let you explore Stuttgart and its surrounding niche areas more in-depth!
Book ahead of time as trips can sell out pretty quickly, especially if it's during a festival month!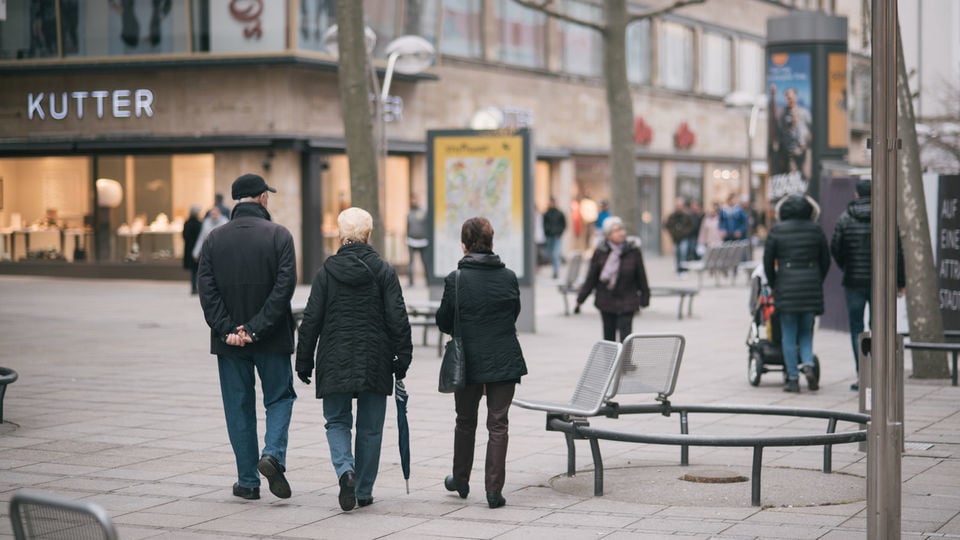 Stuttgart and her people are incredibly friendly and one of the best ways for you to find out is to make friends! Not only do locals make any trip feel more authentic, you find out things you may not have known about or seen if you were on your own!
Whether you're looking for the best spot to grab a bite of local cuisine or find the cheapest spots to quench your thirst, local is the way to go!
Visit the German Butcher's Museum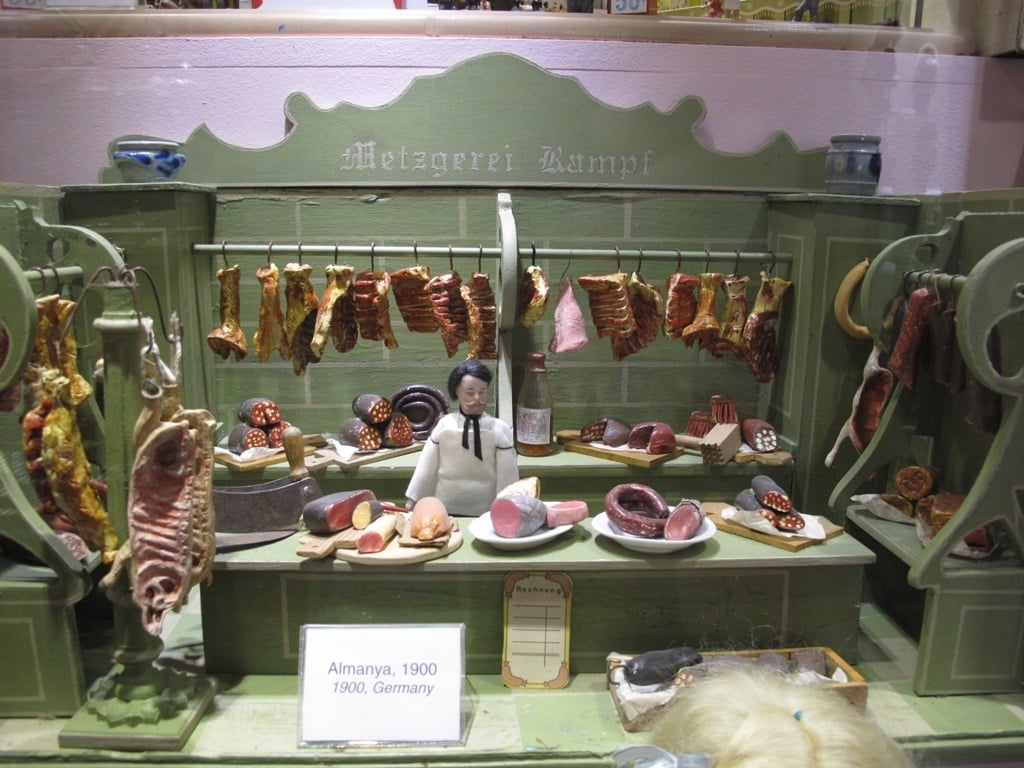 Famous worldwide, you almost always hear the word braadworst when you think of Germany. That and beer. In fact, Germans are so fond of meats that they have a museum dedicated to the makers!
If you're up for a short 20-minute drive, you can visit one of the most… interesting museums in the world. From 19th-century knives, authentic recreations of 15th,16th and onwards shop designs to a bunch of ancient documents detailing the business of ancient butchering!
Save $$$ • Save the Planet • Save Your Stomach!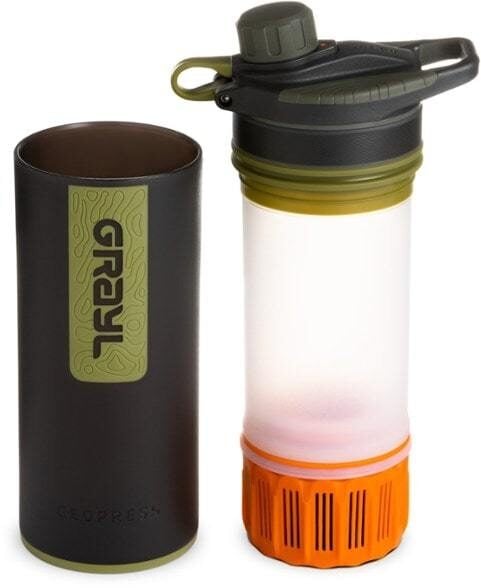 Drink water from ANYWHERE. The Grayl Geopress is the market's leading filtered water bottle protecting your tum from all the waterborne nasties. PLUS, you save money and the environment!
Single-use plastic bottles are a MASSIVE threat to marine life. Be a part of the solution and travel with a filter water bottle.
We've tested the Geopress rigorously from the icy heights of Pakistan to the tropical jungles of Cuba, and the results are in: it WORKS. Buy a Geopress: it's the last water bottle you'll ever buy.
Buy a Geopress!
Read the Review
3 Day Itinerary in Stuttgart
If you're spending 3 days in Belfast, make the most of it by creating a Belfast itinerary just like this one!
Day 1 – Explore Your Surroundings
The best thing you can do when you reach your destination is obtain a sense of what's where.
Stuttgart is one of the safest cities in Germany and so it's a perfect city to walk around and find all the hole in the wall bars and authentic eateries. If you're looking for a genuine sense of what cuisine the people of Stuttgart hold dear, Bad Cannstatt is highly recommended!
Once you've had your fill, make use of Germany's excellent railway system and enjoy an afternoon picnic at Stuttgart's most famous park Killesberg park! Whether you enjoy the tower or not it's a great way to enjoy the local vibe.
End the day by enjoying a once in a lifetime night at the Staatstheater. Whatever is on is guaranteed to be world-class production in a stunning theater house
Day 2 – Enjoy the Cultural Heartbeat of Stuttgart
Home to some of Germany's most famous hidden gem museums, Stuttgart is home to well over 10 museums, 5 of which are the biggest in the state. It plays host to several unusual ones, perfect for anyone looking to explore the historical side of this stunning city!
Spend the day hopping between them, traversing central Stuttgart and going from the Kunstmuseum, Theodor Heuss Hause or the Staatsgalerie. Almost all of Stuttgart's main museums are within walking distance so seeing what you want is pretty easy! Highlights for car lovers are the Porsche Museum and the Mercedes- Benz Museum!
This cultural homestead hosts a large array of art galleries and many famous artworks! Visiting any could bring you in contact with some of the finest pieces in the world including Schlemmer, Matisse as well as one of the largest Picasso collections in the world!
Day 3 – Explore Stuttgart's Natural Beauty!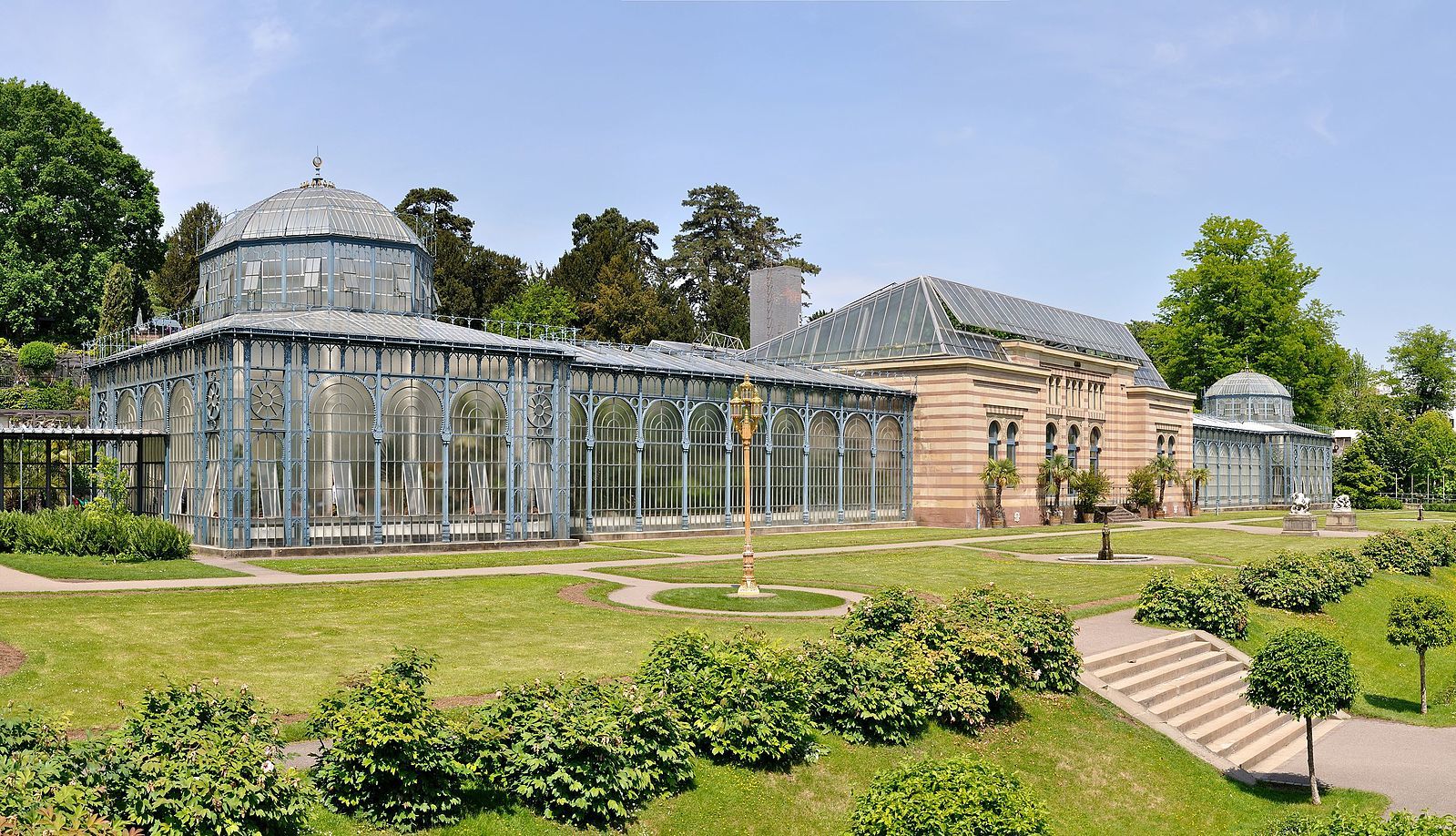 Now that you've met the people, tasted their food, drank their beer and learned about the cities history, you should take in Stuttgart's natural beauty!
Start your day by visiting the Wilhelma Zoological and Botanic Garden! This sanctuary hosts a huge variety of animals, including Europe's most famous Gorilla habitat.
From there head over to the stunning Killesberg park. Whether you go just to view the spectacular tower or enjoy a quiet afternoon picnic, you'll be sure to enjoy the natural beauty of the park. It also offers a variety of things to do for kids!
Lastly continue unwinding by enjoying a sunset stroll and visit the Feuerseeplatz. A stunning medieval looking church set against a river and fairytale trees is the perfect way to end a day in this storybook city.
Don't forget your travel insurance for Stuttgart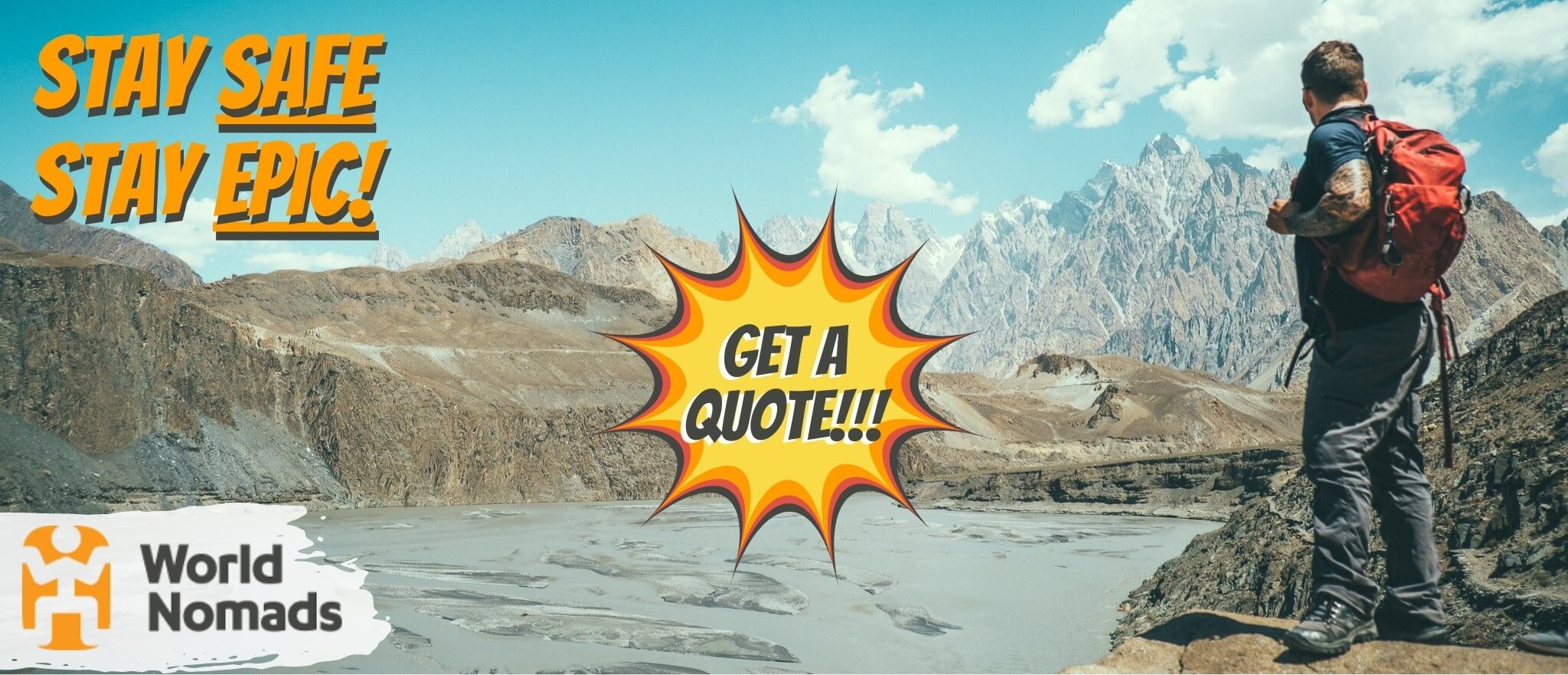 World Nomads' mission is to support and encourage travellers to explore their boundaries. They offer simple & flexible travel insurance, and safety advice to help you travel confidently.
They've been doing it since 2002 – protecting, connecting, and inspiring independent travellers just like you.
Get a quote below or read our in-depth review!
World Nomads provides travel insurance for travelers in over 100 countries. As an affiliate, we receive a fee when you get a quote from World Nomads using this link. We do not represent World Nomads. This is information only and not a recommendation to buy travel insurance.
FAQ on Things to Do in Stuttgart
Here are some quick answers to common questions about what to do and see in Stuttgart.
Conclusion
Stuttgart is at the cutting edge of innovation, while still being deeply historical city. You see this in the most pivotal Stuttgart, Germany points of interest. From Mercedes and Porsche to having built the first radio tower or still demonstrating it's World War II scars.
It's a city of contrasts that refuses to quit and even if it's beer festival isn't as big as Oktoberfest, that doesn't mean it's not as good, or better! After all, Stuttgart is and always has been about quality, not quantity.
Whether you plan on staying 4 days or 4 weeks, there's more than enough to do.
From art and music to history, romance and beer-infused nights, there's something for everyone. Any one of these experiences would be unforgettable, but a little bit of everything is the Stuttgart way to go about your travels!
---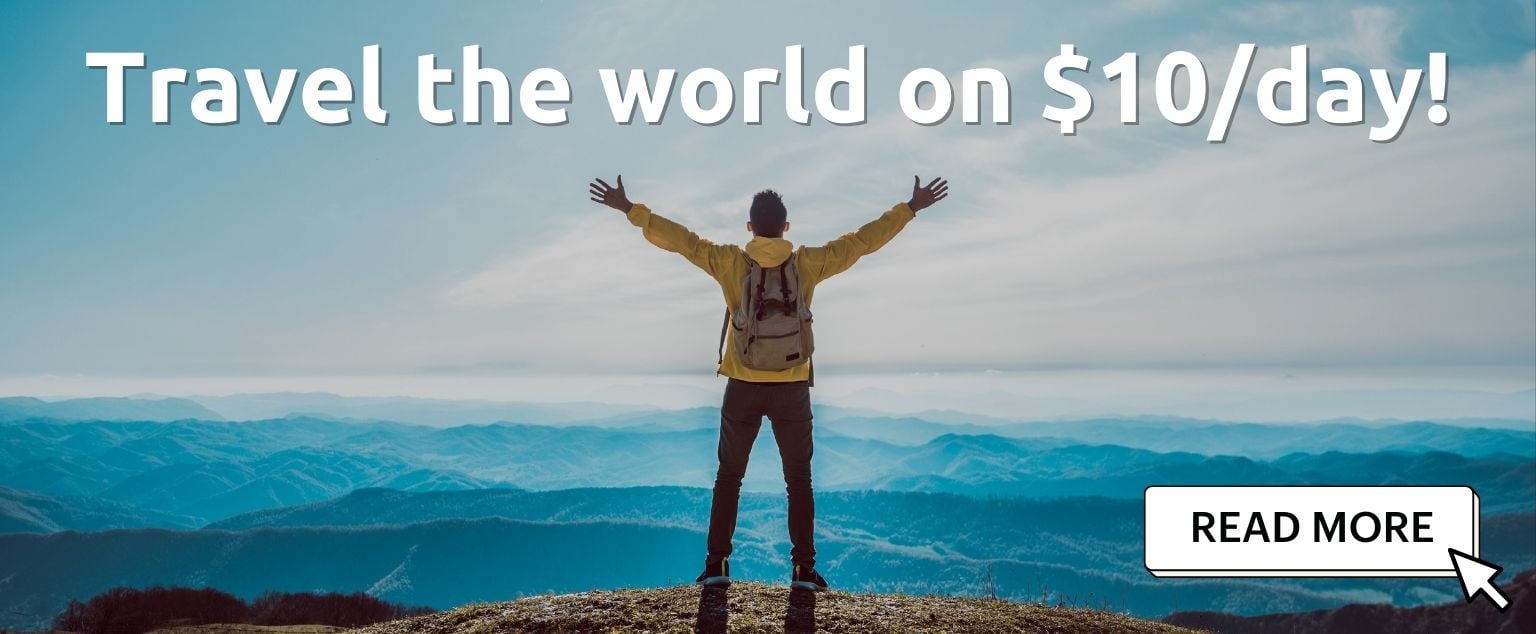 And for transparency's sake, please know that some of the links in our content are affiliate links. That means that if you book your accommodation, buy your gear, or sort your insurance through our link, we earn a small commission (at no extra cost to you). That said, we only link to the gear we trust and never recommend services we don't believe are up to scratch. Again, thank you!