Does the name 'Vienna' sound like music to your ears? It should! Vienna is loved for its extensive history of classical music, imperial palaces, and breathtaking Baroque architecture. We'll help you make the most of your time in town (more clock puns to follow) with our comprehensive list of things to do in Vienna!
If you love history, art or music, then a trip to Vienna is probably high up on your bucket list. If it's not, it most certainly will be after discovering all of the incredible things to do in Vienna, Austria.
Whether you're travelling alone, with your family or your loved one, you'll be blown away by the beauty of the elegant city. There are so many unique things to do in Vienna that you'll be creating memories that will last a lifetime. The following list of activities will help make sure that you tick off all of the unmissable things to do in Vienna.

Unlock Our GREATEST Travel Secrets!
Sign up for our newsletter and get the best travel tips delivered right to your inbox.
Top Things to Do in Vienna
Wherever you go in the world, there'll be a bucket list of activities to tick off, here are some of the top Vienna things to do.
The Schönbrunn Palace is one of the most iconic Vienna attractions, and understandably so. This spectacular building was once the summer residence of the imperial family and today it's a UNESCO-listed site.
If the palace alone doesn't blow you away (which it should) then the gardens are guaranteed to do so. The park surrounding the beautifully-designed palace covers an area of 500 acres and is laid out in a Baroque-style. Make sure to snap a pic by the Palm House, the park's impressive structure that was built in 1883!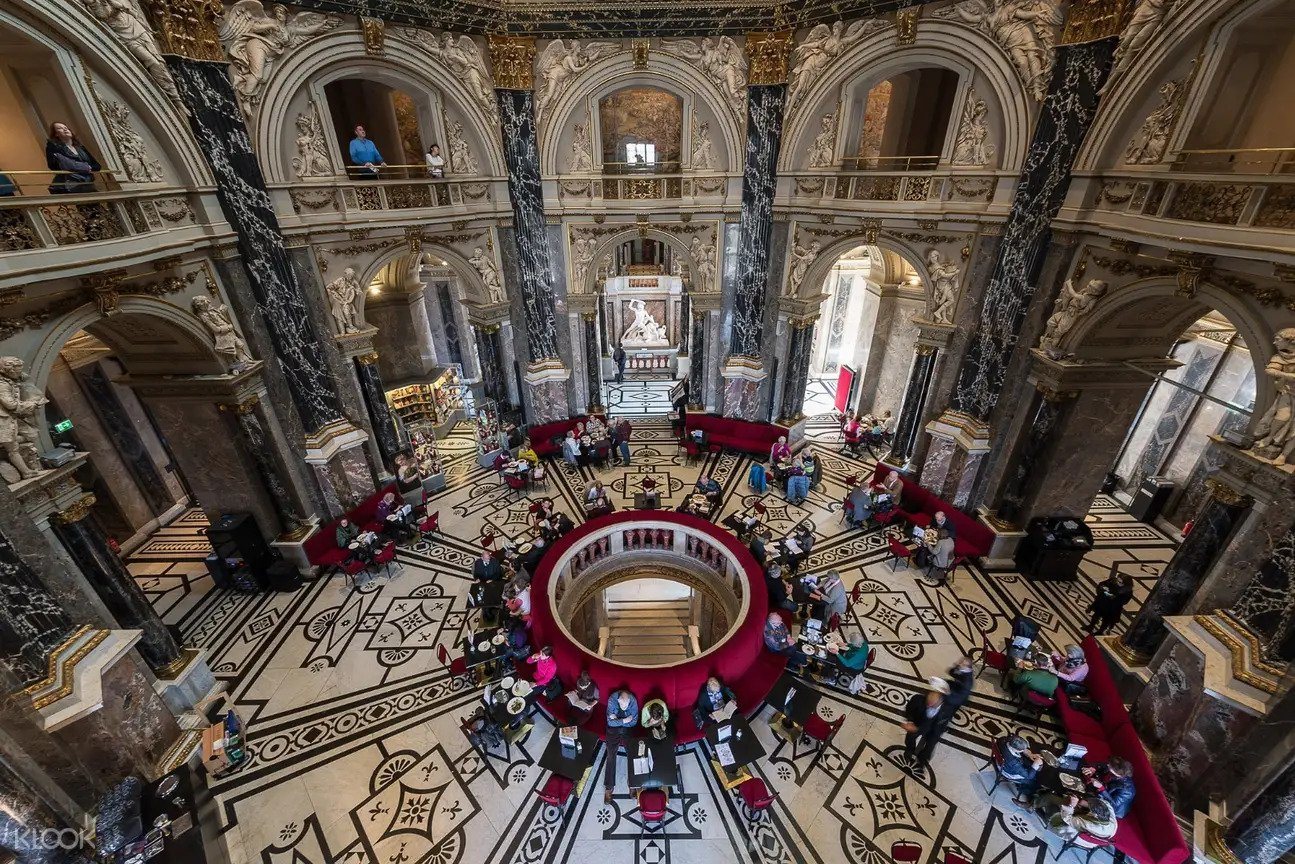 Beloved as one of Vienna's best art museums, the Kunsthistorisches houses a spectacular art collection. The halls of the museum feature masterpieces by world-renowned artists such as Rubens, Rembrandt, and Raphael to name but a few.
In addition to these imperial collections, the museum is also home to works of art from as far afield as ancient Egypt, and stunning craftworks by goldsmiths such as Benvenuto Cellini. The building itself is mesmerizing, with a staircase that is adorned by paintings and intricate design that will keep you captivated for hours!
FIRST TIME IN VIENNA
Innere Stadt
Innere Stadt is the most central neighbourhood in Vienna, and where most of the historical sights are located. It is your best option to stay there if you are visiting the city for the first time, as you will be close to everything and in the centre of the action.
Places to visit:
Get a slice of Austria's most famous cake at the Sacher Hotel
Get a glimpse of the Habsburg's family life at the Hofburg
Visit Stephansdom, Vienna's most famous religious building
For more Places to Stay, check out our full Vienna Neighborhood Guide!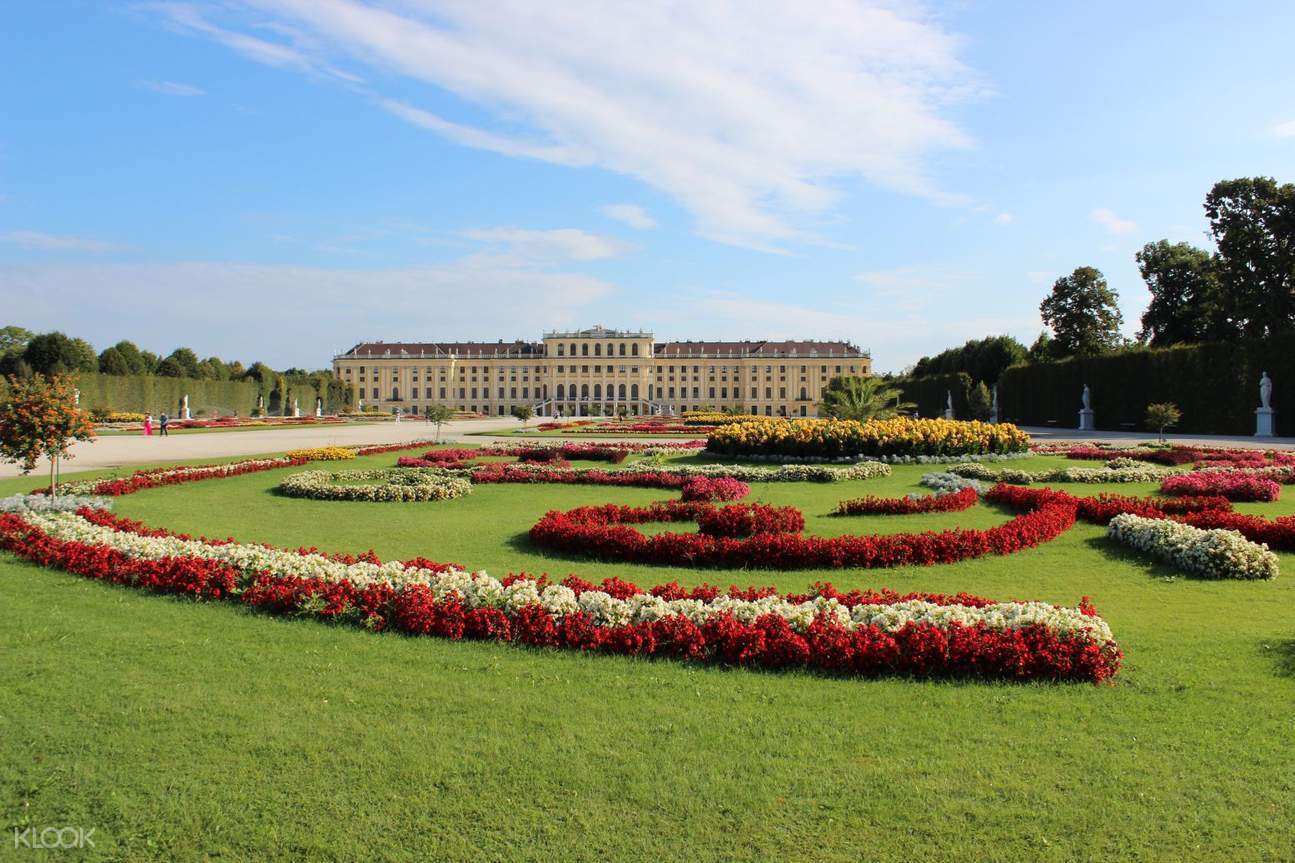 The Belvedere in Vienna was renowned for blending art and architecture in a way that had never been done before! A visit to the Belvedere is one of the top things to do in Vienna for lovers of the arts, and with good reason!
This Baroque-style building is a UNESCO World Heritage Site and houses a collection of Austrian art originating from the Middle Ages to the present day! Once inside, look out for the world's largest Klimt collection, and tick off the historical Marble Hall and Palace Chapel!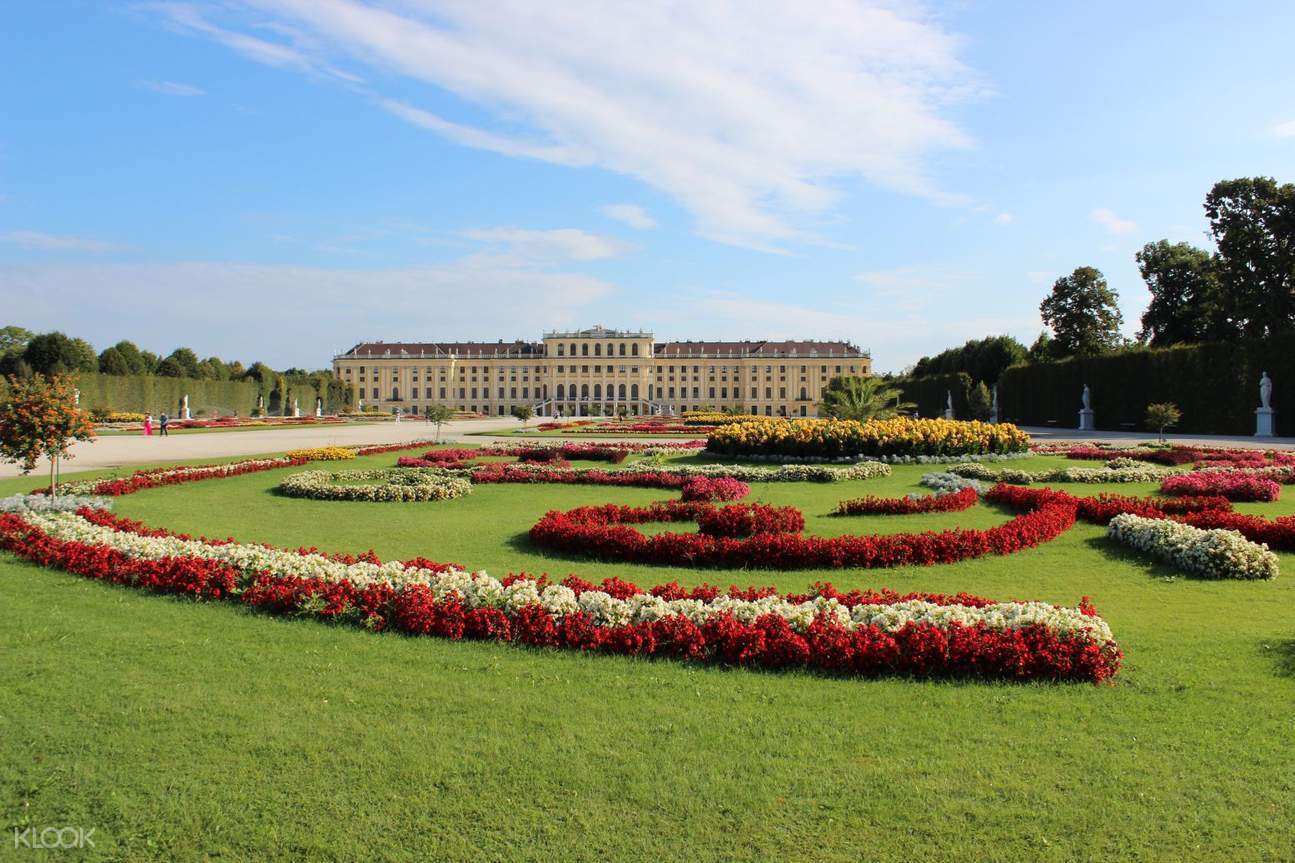 Vienna's fascinating imperial history has left behind a few gems – quite literally. The Hofburg Palace was once the home of the Habsburg dynasty rulers and today is the official residence and workplace of the country's president. But that's not all. The Hofburg Palace is also the home to the imperial jewels!
Considered one of the most important treasure chambers in the world, the Austrian Imperial Crown is thought to be one of the most beautiful across the globe! Discover these jewels and other legendary treasures within the walls of the breathtaking building!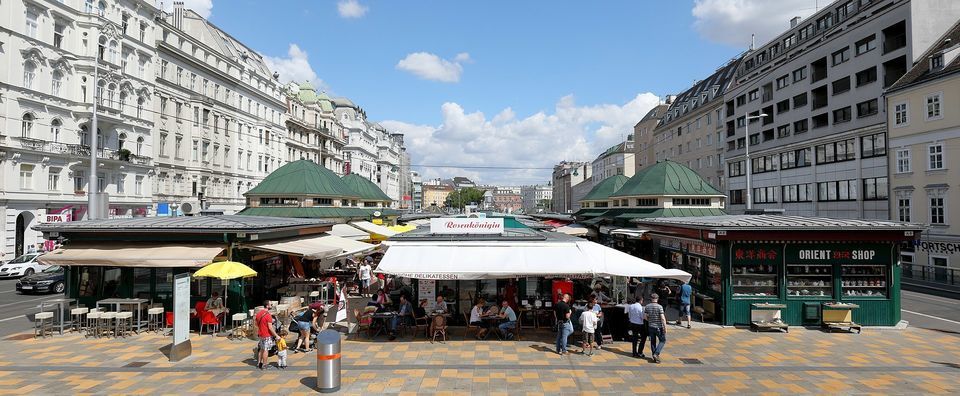 Naschmarkt is Vienna's oldest market, and it still thrives on a daily basis. Packed to the brim with culinary delights, a stroll through Naschmarkt is one of the best things to do in Vienna. Taste the delicious food as you walk through the many different food stalls, and learn all about Vienna's culinary culture.
Immerse yourself in a world of delicious scents, colors, and flavors as you explore the market's 120 stands. Although in Austria, prepare to taste food from all over the world, including India, Vietnamese and Greece!
6. Sip Incredible Austrian Wine in Kahlenberg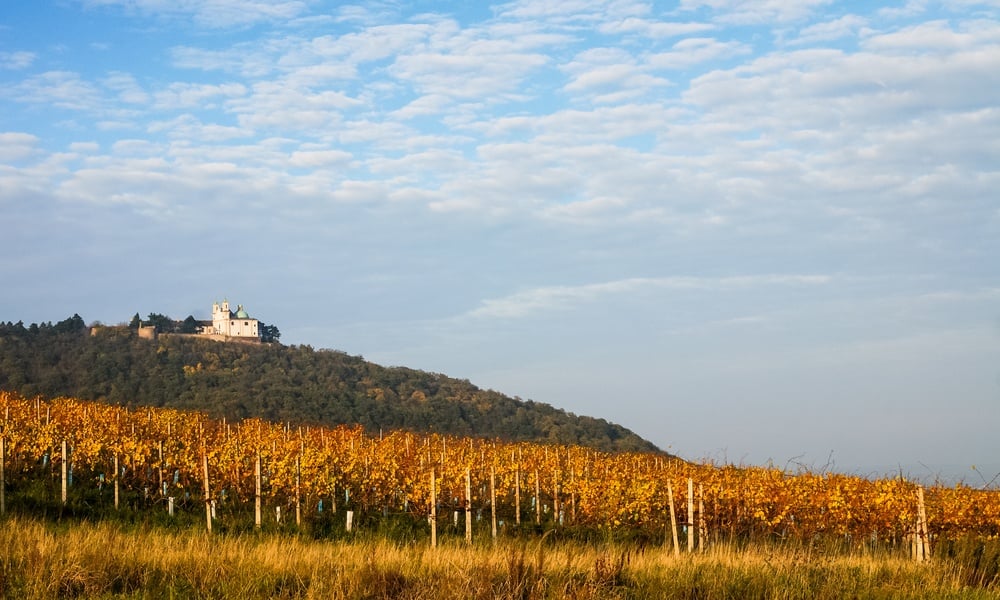 Austrian wine is in a league of its own, and it only takes one sip to discover why. While Italy, France, and Spain might jump to mind at first when considering old-world appellations, Austria wine is revered the world over for its herbaceous flavours, that has developed a cult following. The Kahlenberg district in Vienna is full of vineyards and beautiful hills that frame the skyline.
The best time to visit this area is in autumn when the vineyards are in the midst of their annual wine harvest. There's little better than sitting back with a glass of smooth Austrian wine while taking in a breathtaking view!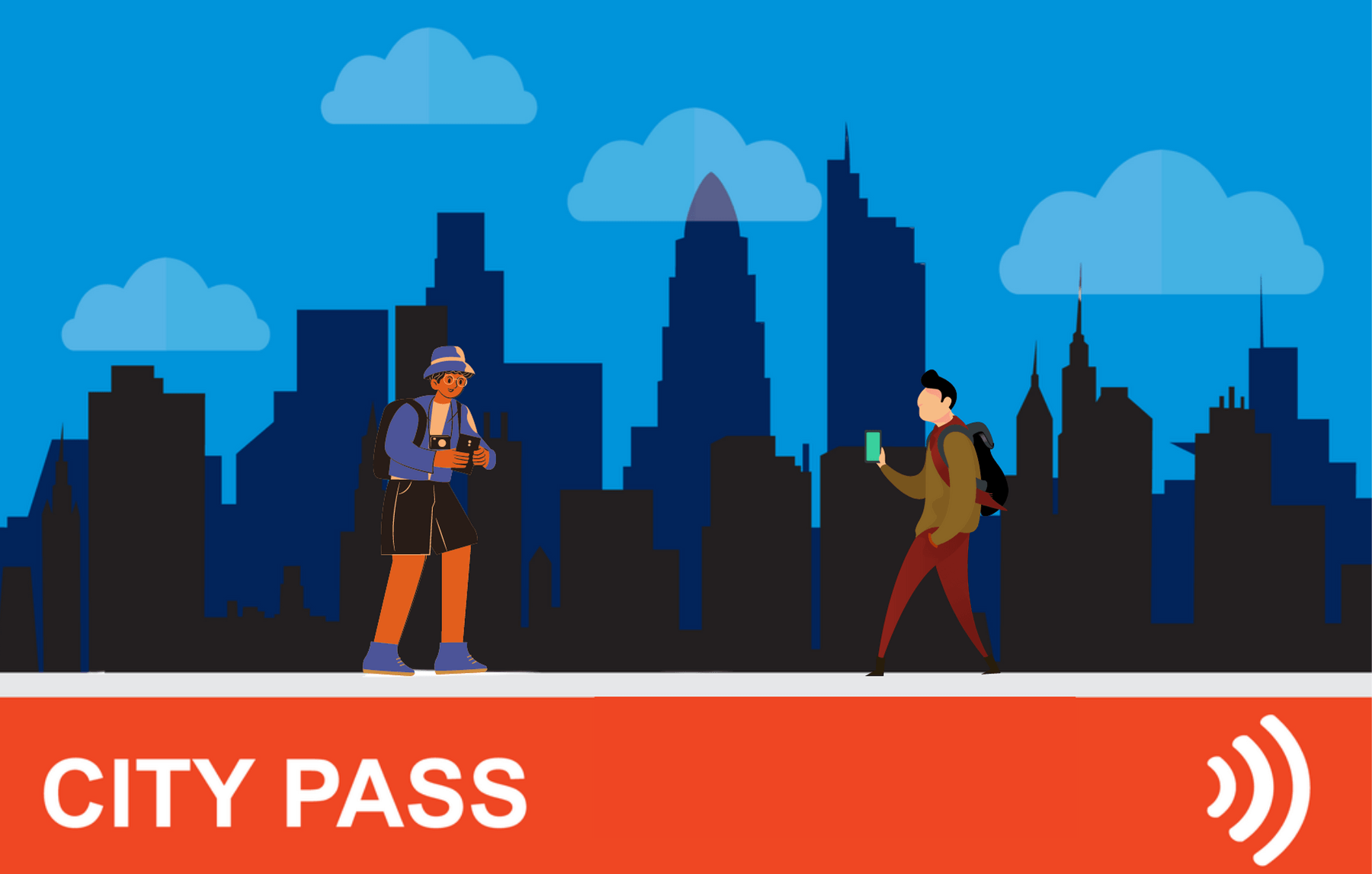 Travelling to Vienna? Then plan yo' trip the smart way!
With a Vienna City Pass, you can experience the best of Vienna at the CHEAPEST prices. Discounts, attractions, tickets, and even public transport are all standards in any good city pass – be sure invest now and save them $$$ when you arrive!
Buy Your Pass NOW!
7. Get Lost in Time at the Clock Museum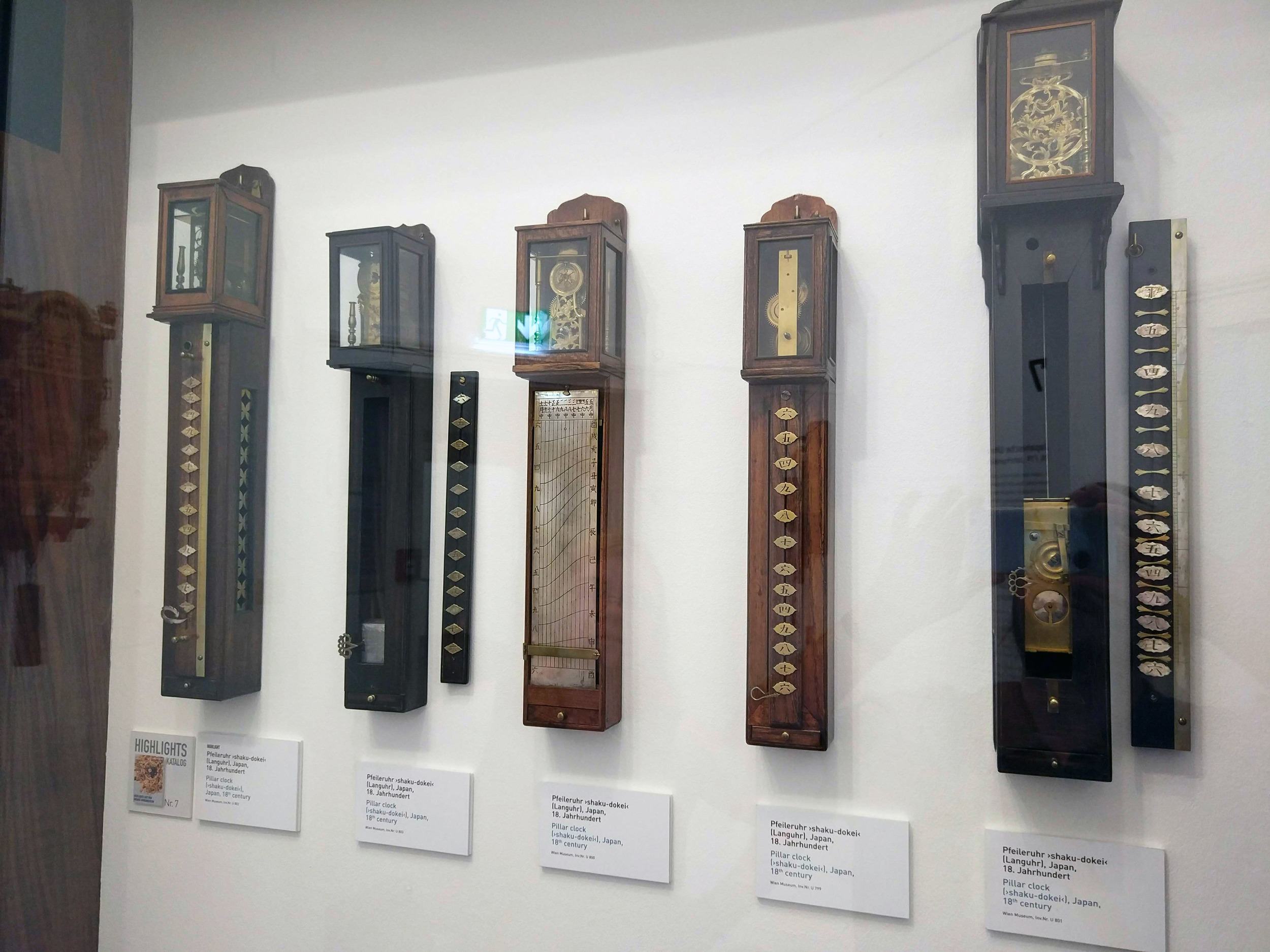 There's no better way to make time stand still than by staring at the face of a clock. At Vienna's Clock Museum, you can stare at 1,000 clocks. While on the face of it (get it?) this might not sound like the most rousing outing, the timeless craftsmanships on display makes for a captivating trip for any culture vultures out there.
Housed in Harfenhaus, the Clock Museum is a fascinating place. Although small, it can become quite a time-consuming activity! Make sure that you look out for the 230-year-old astronomical clock which is calibrated to run until 9999!
Small Pack Problems? 😉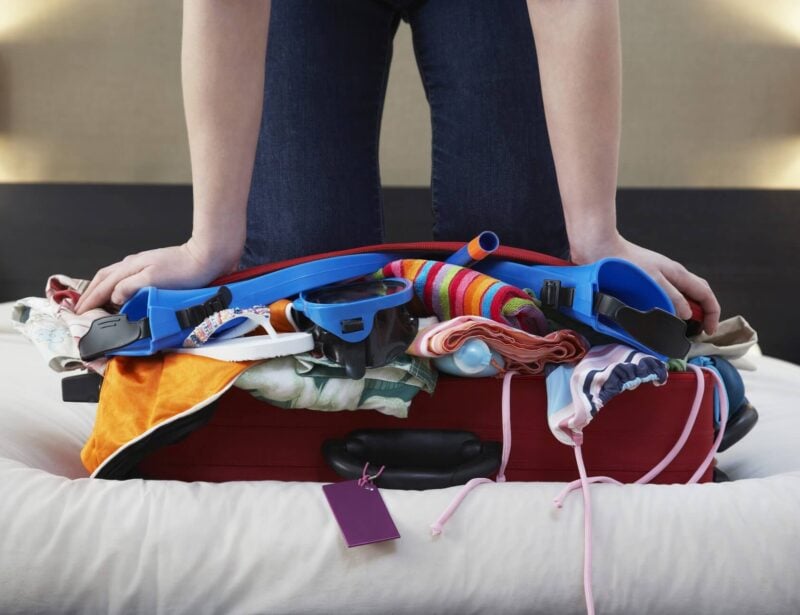 My missus travels with all her clothes in ziplock bags: don't be like my missus. UP YOUR PACKING GAME!
Packing cubes for the globetrotters and compression sacks for the real adventurers – these babies are a traveller's best kept secret. They organise yo' packing and minimise its volume too so you can pack MORE.
Or, y'know… you can stick to ziplock bags.
View Our Fave Cubes
Or Check Out the Sacks!
8. Step Inside the Imperial Butterfly Park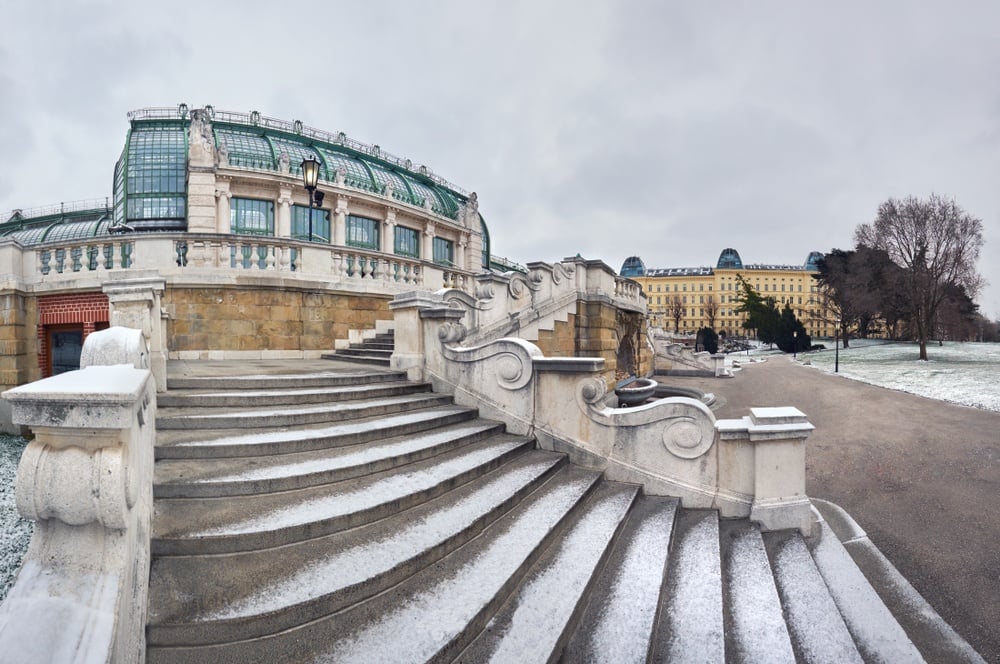 The Imperial Butterfly Park resembles a tropical paradise with its conservatories housing countless beautiful butterflies. The greenhouse's waterfalls and humidifiers create the optimum environment for these beautiful creatures, so it's no wonder that you may find a few new cocoons preparing to hatch.
Look out for the short film at the end of the greenhouse which shares golden nuggets of information about our dusty, winged friends.
9. Get Tickled Pink at Kunsthaus Wien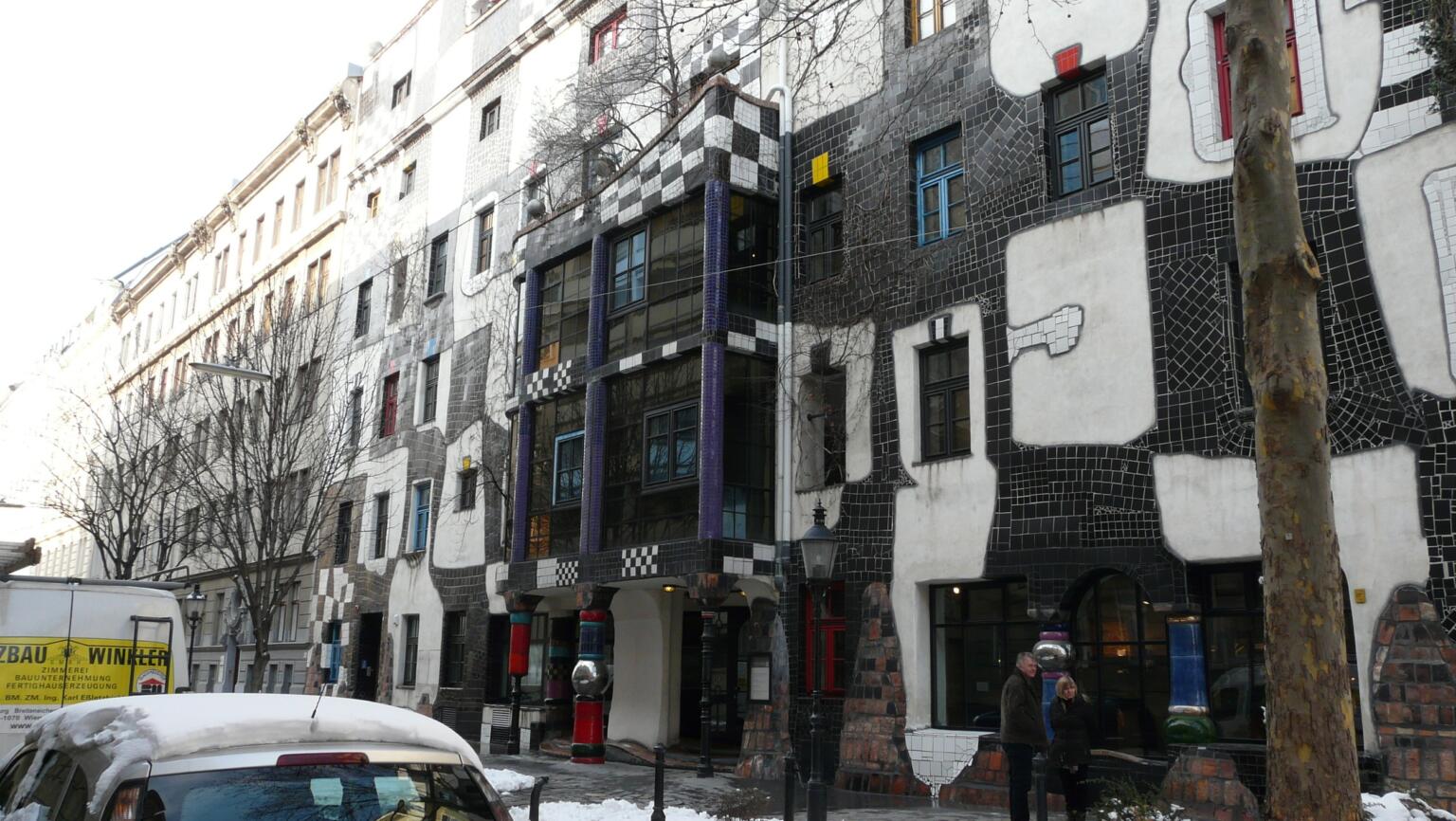 Famous Viennese architect, Friedrich Stowasser, believed in design with the "purpose of igniting happiness", and this principle is most evident in his architecture!
Kunsthaus Wien is a museum showcasing the eccentric designs of flowing lines and organic forms that are the signature of his work. The museum is open daily from 11 am until 7 pm and is free to enter.
Jewish history in the city of Vienna is deeply rooted and tells a very powerful story. The Jewish Museum is a great way to improve your knowledge of this very important part of Austrian history.
Discover the fascinating history of Jewish culture through a variety of multimedia and interactive exhibitions. A visit to the museum will certainly open your eyes for the rest of your adventures!
Unusual Things to Do in Vienna
Every country has its quirks, and these unique aspects of the local culture often contribute to the best memories!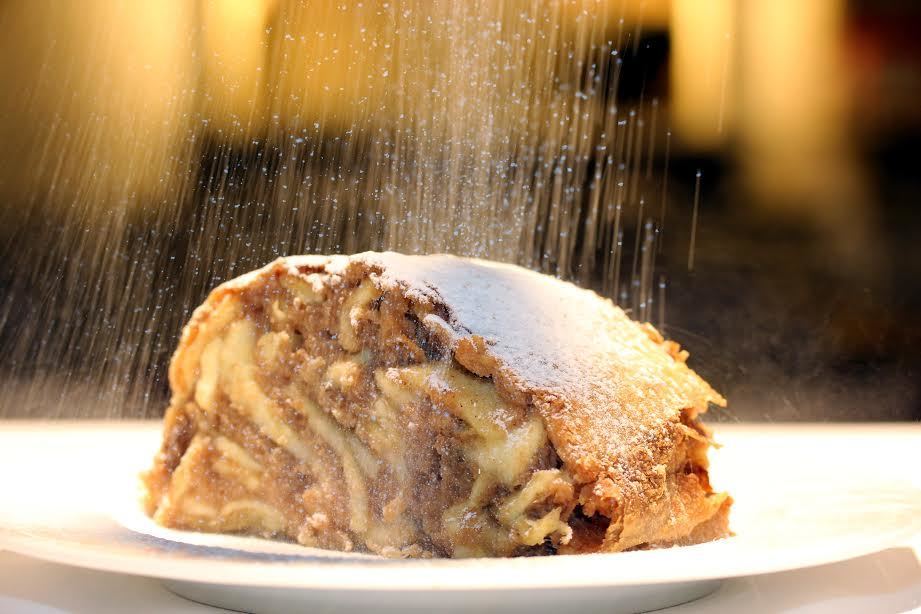 Traditional Viennese apple strudel is loved around the world as a decadent pastry that can be enjoyed at any time of day! The Strudel Show in Vienna is performed in the court bakery of Café Residenz! During the show, you can watch how the tasty treat is made and then enjoy the flavours for yourself!
In addition to tasting this Viennese treat, be sure to visit the former court bakery at Schönbrunn Palace to get your hands on the original recipe and make it at home! Talk about a win-win situation!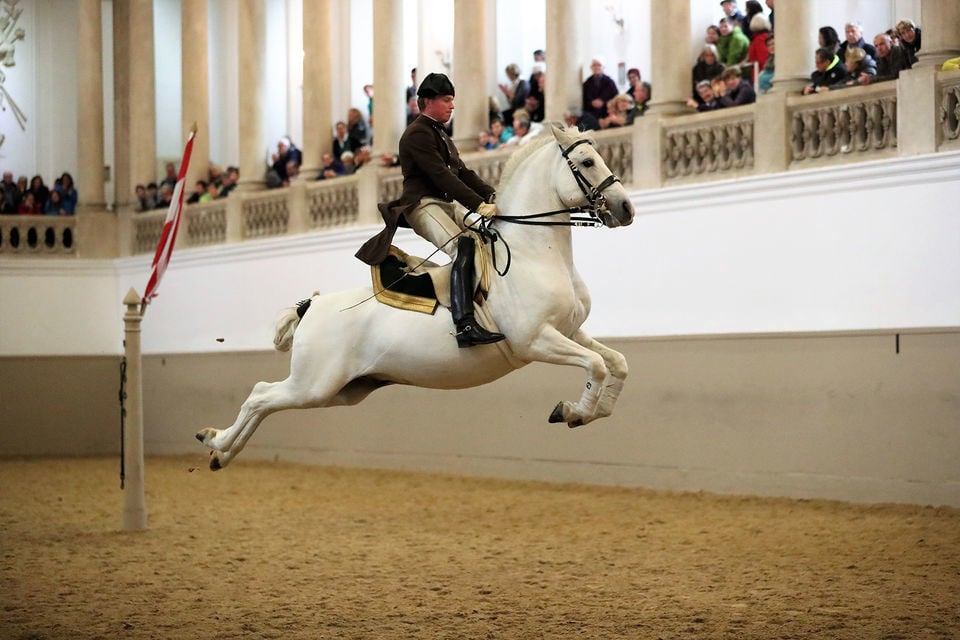 Vienna's Winter Riding School is the perfect location to experience the famous Lipizzaner performance! Between the beautiful movements of the expertly trained horses and the classical Viennese music, the experience becomes unforgettable!
Also known as the Spanish Riding School, the riding hall is considered one of the most beautiful in the world. Sit back, relax and enjoy the Ballet of the White Stallions and other performances in an incredible atmosphere!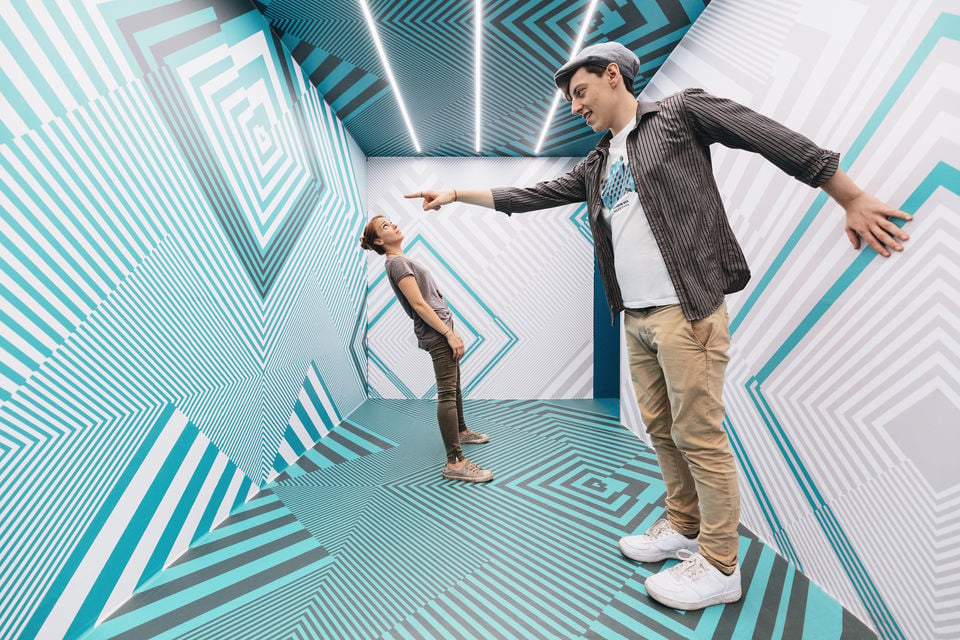 Prepare to have your mind blown with the various interactive displays at Vienna's Museum of Illusions. The Museum promises great fun for the whole family and memories that will leave you scratching your head for a lifetime.
There are over 70 exhibition pieces and puzzles to keep you entertained. Make sure that you stop by the crooked room where you'll defy gravity, as well as the vortex tunnel to feel the sensation of losing the ground beneath your feet. We hope your camera is fully charged, this is something you will want to document!
Safety in Vienna
Vienna is remarkably safe, especially considering the size of the city. As a result, it is a popular tourist destination. With all tourist spots around the world, there are a few things to keep in mind to make sure that you stay as safe as the city promises to be.
Firstly, the tourist areas can get quite crowded, making it a prime pickpocket territory. To avoid becoming a victim, keep your wits about you and remain vigilant. Other areas, such as Karlsplatz station and Gumpendorfer Strasse, can get quite boisterous in the evenings, so stick to areas you know once the sun goes down.
Perhaps the biggest cause for concern in Vienna is the high number of cyclists. There are many cyclists that cruise around the city (at quite fast speeds). While they do normally stick to the bicycle paths on the road, it's important to take extra care when crossing the road as they can appear from nowhere. Read our tips for traveling safely before you fly and always get travel insurance. Check out our roundup of the best travel insurance.
Travel with peace of mind. Travel WITH a security belt.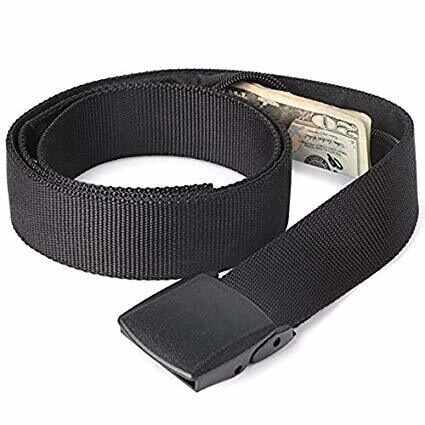 Get your cash stashed with this awesome Pacsafe money belt. It will keep your valuables safe no matter where you go.
It looks exactly like a normal belt except for a SECRET interior pocket perfectly designed to hide a wad of cash or a passport copy. Never get caught with your pants down again! (Unless you want to.)
Hide Yo' Money!
Things to Do in Vienna at Night
Vienna comes alive at night, with beauty and culture filling the streets, here are some of the top things to do in Vienna at night.
14. Party the Night Away at One of Vienna's Best Clubs
Vienna's nightlife is quite unique in the sense that it is edged with sophistication and elegance. However, this doesn't mean that you need to spend a lot of money to enjoy what the night time has to offer.
Two of the best nightclubs in Vienna include the Titanic, which is loved as an old school disco, and Elektro Gönner which pumps with the music of great DJs. If you are a fan of techno and electronic music, then Grelle Forelle will have you dancing until the sun comes up!
Is This the Best Daypack EVER???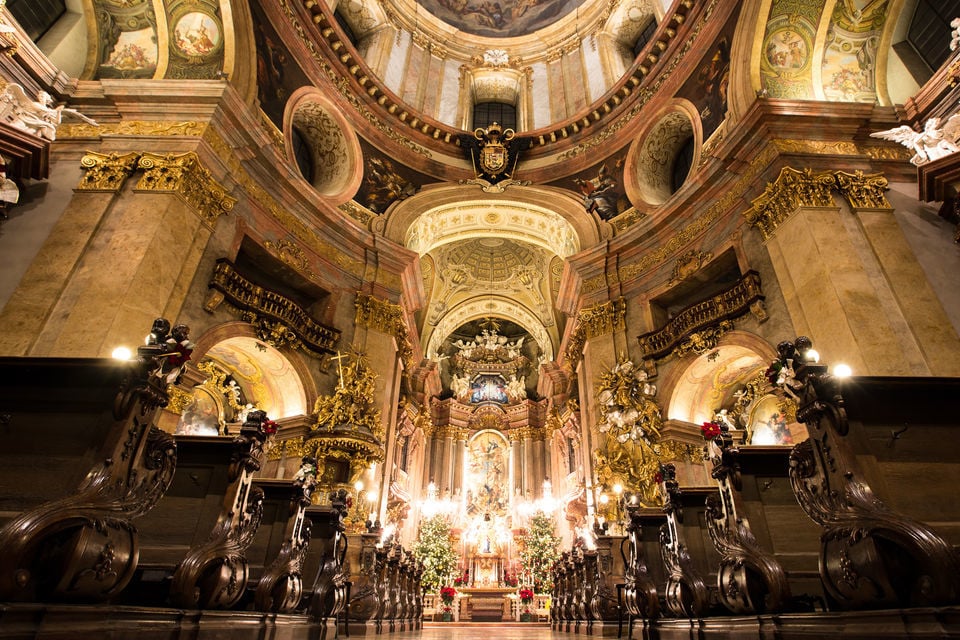 You don't have to look very far in Vienna to enjoy a spell-binding night of the worlds finest classical music. Through its rich history, the city played host to greats such as Mozart, Beethoven, and Salieri, and is still welcoming contemporary giants like Ludovico Einaudi. One of the best places to catch a performance once the sun goes down is the magnificent St. Peter's Church.
The enchanting building is the perfect vessel for timeless classics to ring out, promising an unforgettable experience – whether you enjoy classical music or not. Dedicating an hour of your evening to a classical music performance is a must-do activity in Vienna!
Another great way to enjoy the nightlife in Vienna is to discover the many pubs and bars within the city. A pub crawl is a great way to loosen up after a busy day exploring, and possibly even make a few friends along the way!
Perhaps the best part of a pub crawl is that it sets you up with the option to continue the festivities at one of Vienna's top clubs, or if that's not your scene, wind down in historic venues where you find a plethora of Europe's famous aperitifs readily at hand.
Where to Stay in Vienna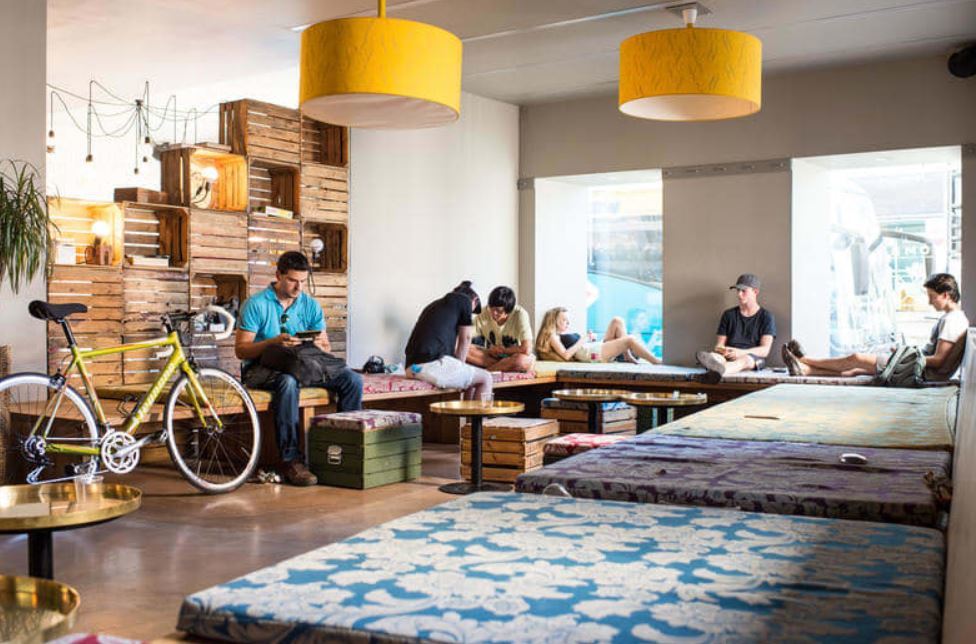 Wombats City Hostel is located next to Naschmarkt, Vienna's biggest market. It offers private double rooms and single beds in dormitory rooms. Each room has an ensuite bathroom and provides free Wifi access. The hostel is very clean and the staff is friendly.
If you love hostels, you should check out our list of the coolest hostels in Vienna!
Discover Vienna on foot while staying smack dack in the city center in this modern but cozy apartment. And if you do plan to venture out, this home is footsteps from the bus station.
Do you like meeting new people on your travels? If that's you, this is the spot to be; the private room is in a huge home where you share the space with a few people that will quickly feel like family you may end up going o future adventures with during your time here.
Not to mention, even with a house full of people, the place continues to stay immaculate. With a full kitchen to use whenever you please as well as a cozy living area that has an organized space to play board games or cards, you may not even leave home!
The Hotel-Pension Wild is located near the city centre and within a walkable distance from a metro station. It offers non-smoking rooms fitted with a fan, free toiletries, towels and linen. A very good and fresh breakfast is served in the morning. Pets are allowed to stay at the hotel and a free Wifi connection is provided.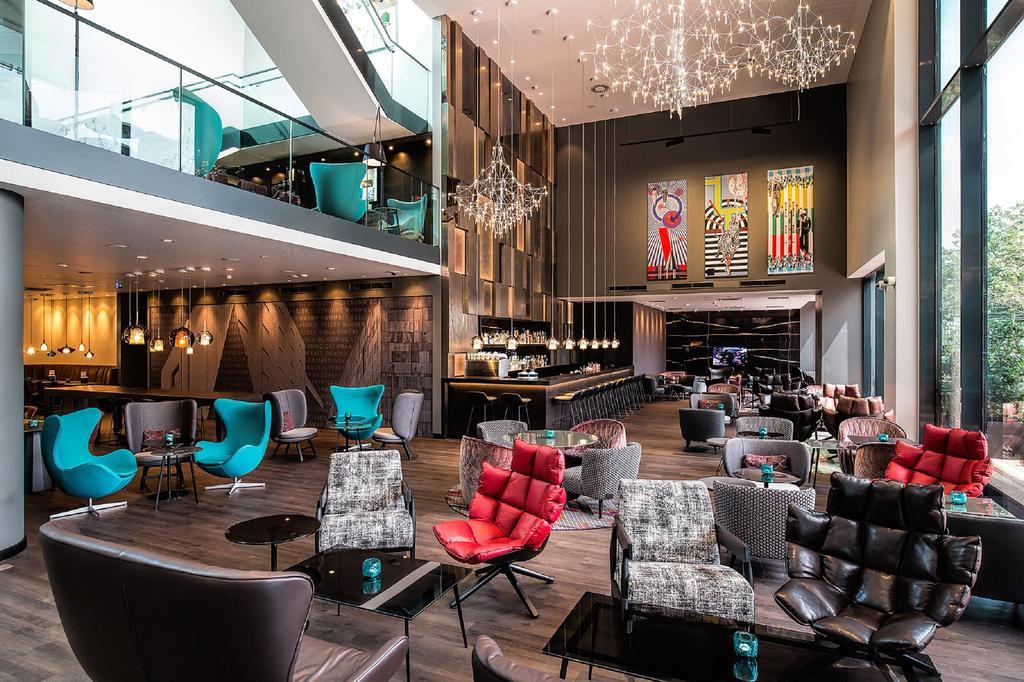 The Motel One Wien Westbahnhof offers stylish and modern rooms fitted with a bathroom with a rain shower, a work station, air conditioning and a flat screen TV. The friendly front desk staff will assist you around the clock. The hotel also features a bar and a free Wifi connection.
Romantic Things to Do in Vienna
Where better to sweep your loved one off of their feet than in the romantic city of Vienna?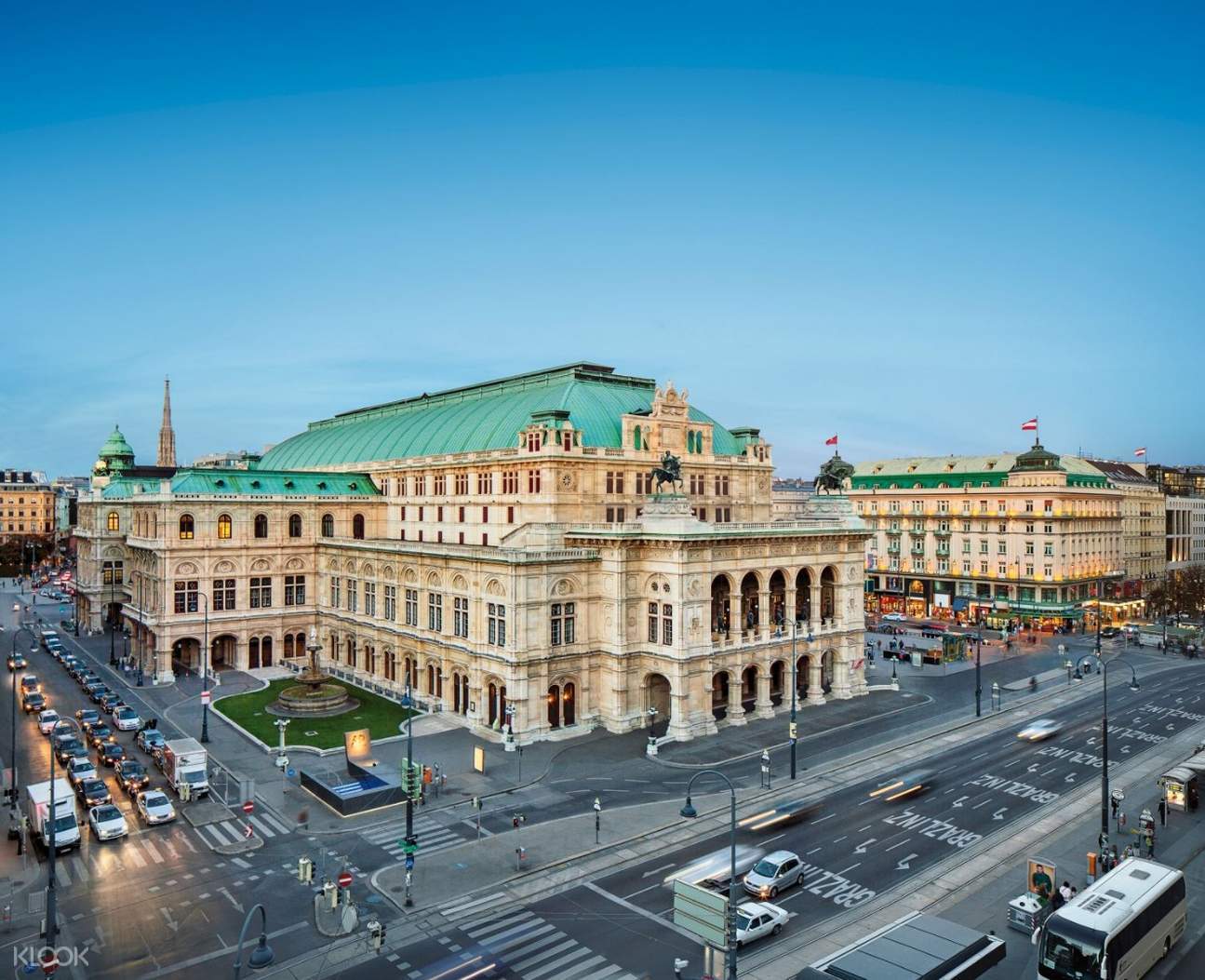 If you're wondering what to do in Vienna for a date night or to impress a significant other, then look no further than the Giant Ferris Wheel. The iconic attraction in the city takes you high up into the sky, offering breathtaking panoramic views of the city.
The Ferris Wheel is located in the world-famous Wiener Prater, and reaches a peak of 65 meters, taking your relationship to new heights! If you're looking for an extra romantic mood, then make sure to grab a ride after dark.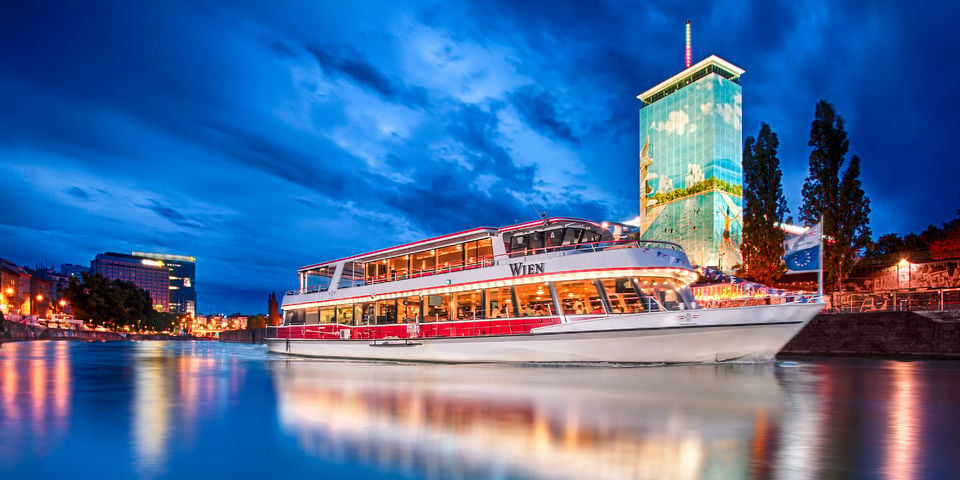 Vienna adopts an entirely new beauty once the sun sets as the buildings light up and sparkle on the Danube Canal. For a special and romantic way to experience Vienna, book a cruise along the Danube Canal after dark.
Watching the sun go down on the tranquil waters of the canal is always a peaceful moment, allowing you to connect with your partner in a very intimate way. It's a great way to see Vienna and enjoy the beauty of your surroundings (the city and your loved one)!
Best Free Things to Do in Vienna
Despite its beautiful elegance Vienna is not an excessively expensive city to visit. In fact there are countless amazing, free things to do!
19. Unwind at One of Vienna's Incredible Parks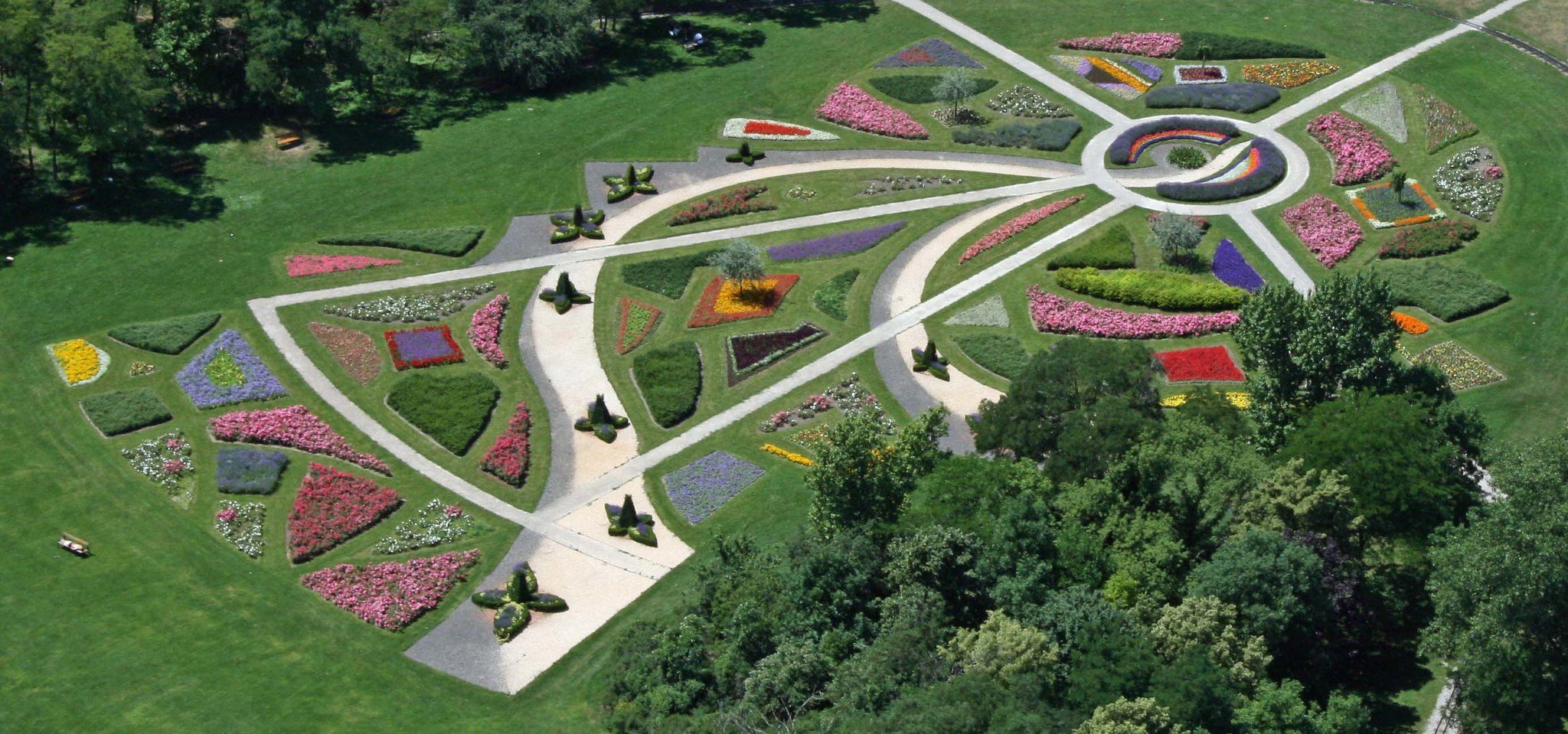 Austria's weather is perfect for enjoying the outdoors. Vienna in particular boasts some of the most incredible green spaces to kick back and relax after a long day exploring. Some of the best parks that provide the perfect break from the city include the City Park, Danube Park, and Lainzer Tiergarten.
Many of these parks are also filled with stunning plants and very interesting statues, making your time at the park historically enriching as well!
20. Step Inside St. Stephen's Cathedral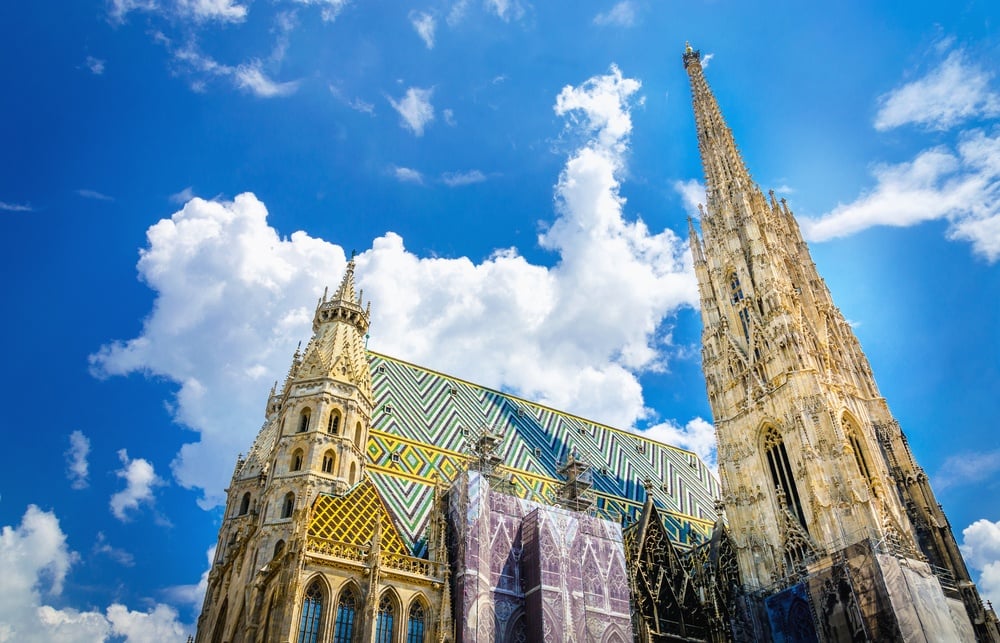 St. Stephen's Cathedral has been dubbed a powerful symbol of Vienna. With construction beginning as far back as the 12th century, the structure stands today as a prominent Gothic building that attracts countless visitors on a daily basis!
The tallest of the four towers reaches an impressive 136,44 meters, making it a prominent feature of the Viennese skyline. The cathedral is beautifully decorated with gold and precious stones, and lined with names of famous people who have been buried in the catacombs.
21. Watch a Film Underneath the Starry Sky
Every summer, the Austrian Film Museum and Synema host free movies at Karlsplatz Vienna. During the months of May to September award-winning films are projected under the night sky. This attracts film-lovers from across the city (and the world) to enjoy the curated selection of cinema greats.
When visiting Vienna in summer, make sure that you add this awesome free activity to your itinerary! We suggest you arrive early to get a great seat!
Books to Read while Visiting Vienna
The Elephant's Journey – By José Saramago, this 21st-century novel tells a stylishly fictionalised recounting of the true story of Solomon the Elephant. Gifted to the Viennese imperial court by the Archduke of Portugal, Solomon's journey is filled with adventure as he crosses Europe at the dawn o the renaissance.
Buchmendel – Following the chatoic life of a brilliant book-trader-come-collaborator during the First World War, this novel does a beautiful job of capturing the stark and contrast of a Europe at war, as it lavishly brings to life both concentration camp and cafe parlour.

Our GREATEST Travel Secrets…
Pop your email here & get the original Broke Backpacker Bible for FREE.
Things to Do with Kids in Vienna
You may think that a sophisticated holiday in Vienna won't accommodate for children, but you couldn't be more wrong. There are so many exciting things to do with kids in Vienna!
22. Let Your Kids Run Wild at Prater Amusement Park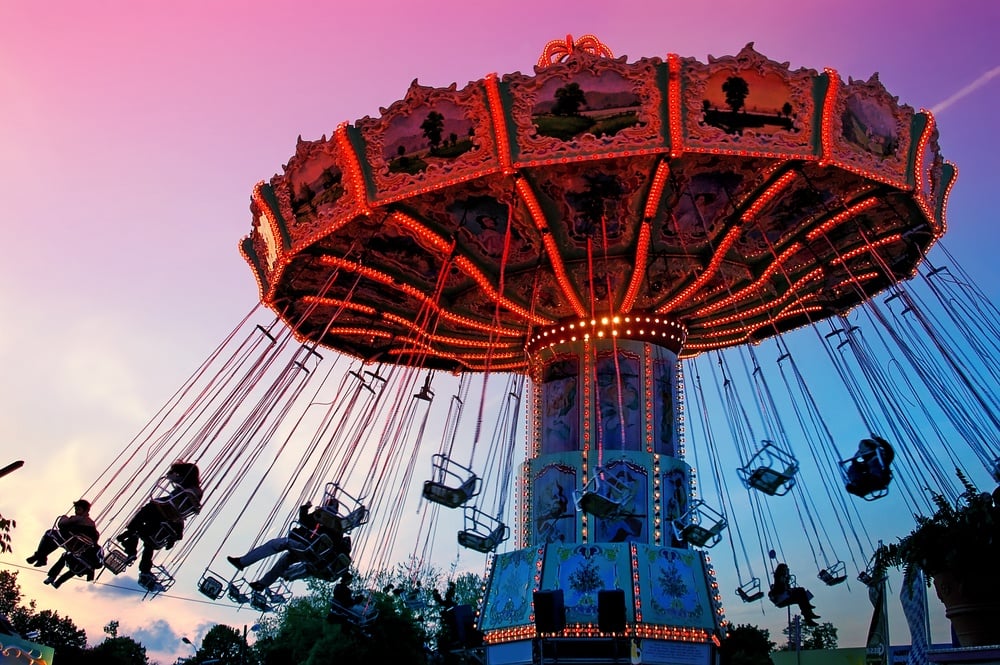 If you're looking for something to do in Vienna where your kids can run rampant while you catch a breather, then look no further than the world-famous Prater Amusement Park! The amusement park has more than 250 attractions to enjoy including the Giant Ferris Wheel, a ghost train and various interactive rides for little ones!
If you get nervous about sending your child on a wild ride, then you can rest easy knowing that the park is also full of great bike paths, jungle gyms, and pony rides as well!
23. Stimulate Young Minds at Vienna's House of Music
Vienna is such a musical destination that it would be a sin to not use the opportunity to stimulate your child's young mind! While a night watching a classical orchestra might not tickle their fancy, the interactive exhibitions at Vienna House of Music (locally known as Haus der Musik) most definitely will.
Your little ones can walk up the "piano stairs" and play around with composing music of their own. Vienna's House of Music is a great educational experience that is presented in a fun and quirky way.
Other Things to Do in Vienna
There are so many things to see in Vienna, that you could get lost in the city! Before you do that, make sure that you tick off the following attractions and activities.
In case you haven't realized by now, Vienna is a haven for classical music. One of the greatest spots to listen to a musical performance is Karlskirche. From Vivaldi's Four Seasons to the best of Mozart, there's no better place to listen to classical greats than within the walls of the beautiful Karlskirche.
Listening to an orchestra performance is a must-do activity in Vienna. Allow yourself to get swept away in a nostalgic and romantic mood created by a highly trained instrument ensemble!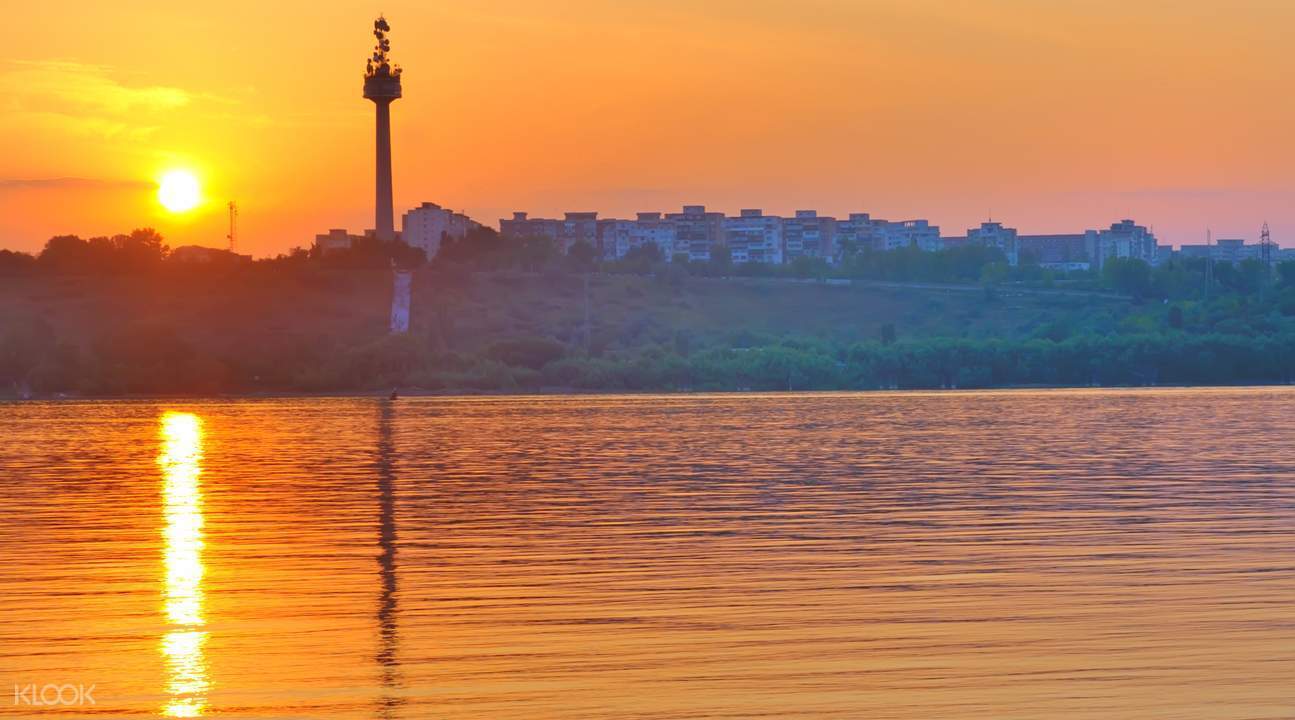 Another Vienna must-see spot is the view from the top of the Danube Tower! As the tallest landmark in Vienna, you can enjoy fantastic views of the city from an impressively high altitude.
If you have the time, and the budget, make sure that you try out some delicious Austrian delicacies in the cafe which sits 160 meters above sea level. Feeling a little more than peckish? The restaurant, at 170 meters, is a great spot to enjoy lunch with a view.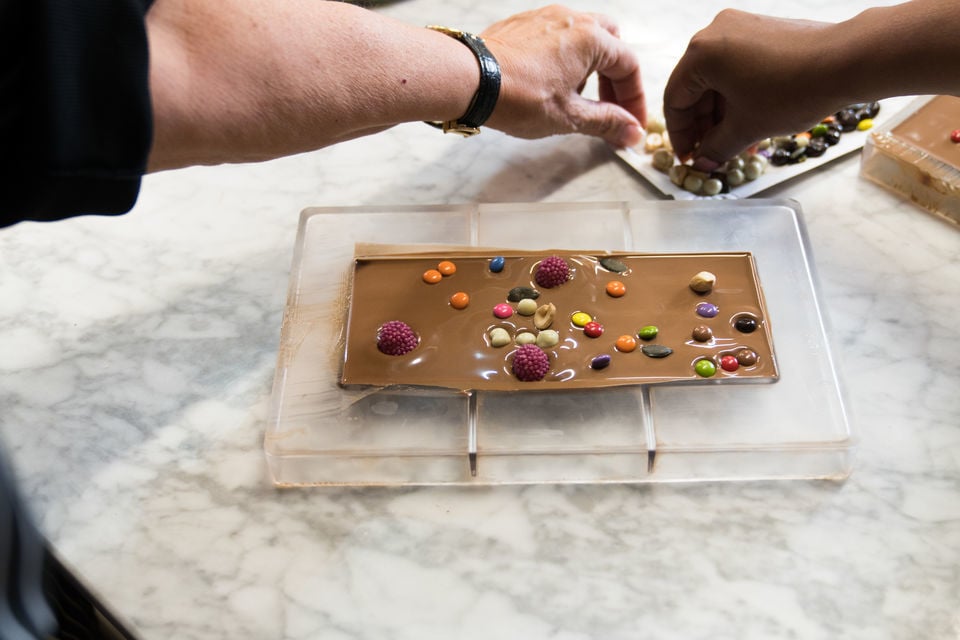 Vienna is well-known for its decadent chocolate. Thanks to the popularity of the Viennese treat there are several chocolate museums and workshops in Vienna where you can both taste and create these naughty indulgences.
From the interactive chocolate museum where you learn the origins of cacao, to the making and tasting of local chocolate – this is a must-do experience in Vienna!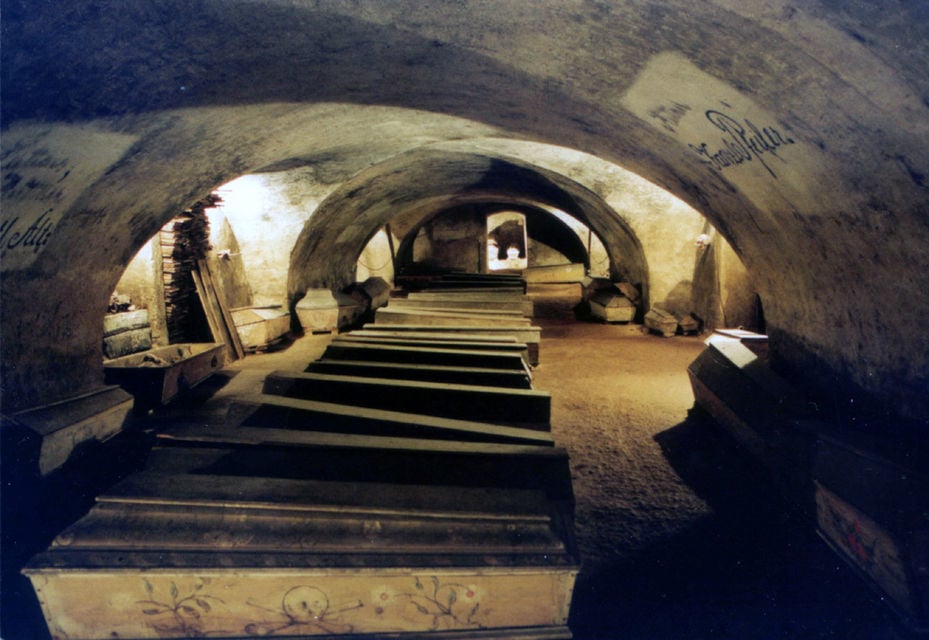 Believe it or not but Vienna is just as captivating underground as it is above. Discover the medieval archeological excavation underneath the city and visit the crypt of St. Michael's church and the archeological site at Michaelerplatz.
Going underground is a very unique and memorable way to learn more about Vienna's history and experience snippets of life in the past.
Day Trips From Vienna
Whether you want to know what to do in Vienna for vacation or you're only spending a weekend in Vienna, we have just the way for you to enjoy your hours in 'The Imperial City'! These day trips from Vienna will take you on the adventure of a lifetime.
Enjoy all of the most romantic parts of Vienna! Touring Vienna is one of the best experiences that any traveler could ask for, and this wonderful sightseeing adventure offers the opportunity to be enchanted by the Wachau and Danube Valleys.
Not only will you gaze onto the rolling hills of these magnificent valleys as you take both a bus and boat across Vienna, but you will have a chance to learn about the history as well! This tour will include a visit to the religiously significant Benedictine Abbey of Melk, as well as a wonderful walking tour of the famous Blue Danube.
Your expert guide will share vast amounts of insight into the Imperial history of Vienna as you fall in love with the city!
Vienna has an endless amount of priceless treasures to share from its spectacular past. Savor a piece of this story by embarking on this unique look into the lives of the Viennaese monarchy. There are so many tales from the history of Austria's capital city and much to learn on this Vienna walking tour.
Be taken on a tour through the Hofburg Palace and admire some of the most mesmerizing jewels that belonged to Empress Elisabeth. You will find gorgeous original pieces that date back centuries, yet remain to dazzle and share their story of Vienna's rich and storied past!
Vienna not only has sublime architectural structures, beautiful streets, bustling cafes, and world-class luxury, but it also has an incredible river running through it. This river is called the Danube Canal, and it is one of Vienna's most beautiful features.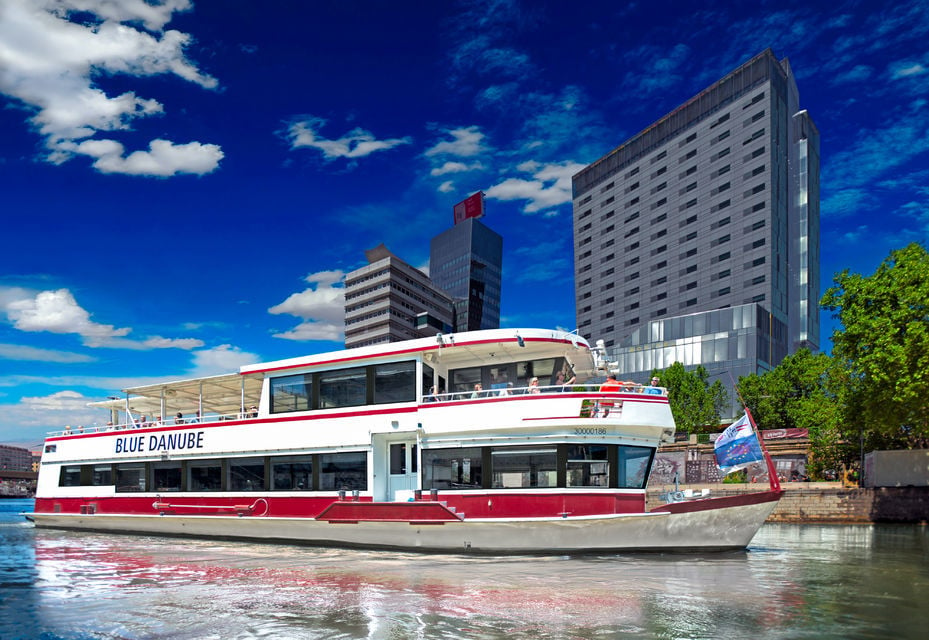 Fancy spending one hour of your day doing something that will last a lifetime? Take a leisurely boat cruise on the Danube Canal and soak in the ambiance of Vienna's sites under the blue sky. After the cruise, sit down for an intimate and delicious two-course lunch.
Save $$$ • Save the Planet • Save Your Stomach!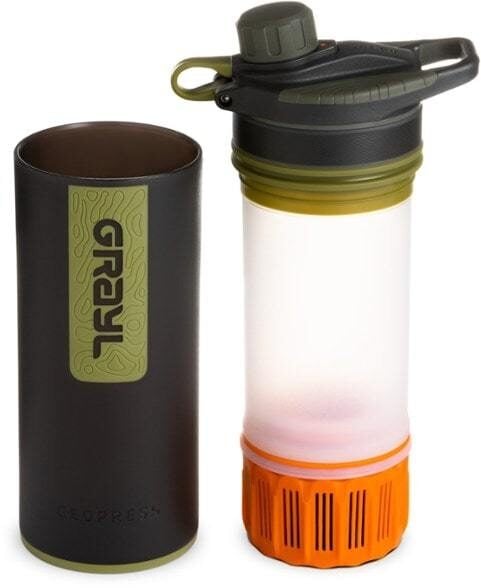 Drink water from ANYWHERE. The Grayl Geopress is the market's leading filtered water bottle protecting your tum from all the waterborne nasties. PLUS, you save money and the environment!
Single-use plastic bottles are a MASSIVE threat to marine life. Be a part of the solution and travel with a filter water bottle.
We've tested the Geopress rigorously from the icy heights of Pakistan to the tropical jungles of Cuba, and the results are in: it WORKS. Buy a Geopress: it's the last water bottle you'll ever buy.
Buy a Geopress!
Read the Review
3 Day Itinerary in Vienna
If you're looking to streamline your time in Vienna, then it's a good idea to have a plan on what to do when you get there! Here's a rough guide on how to organize your list of what to see in Vienna!
Day 1
On your first day in Vienna, be sure to tick off the main attractions. Most of these sites can be found in the inner city, making it a great place to start.
The city's opera house, Vienna State Opera, is an iconic landmark and a must-see. Beautifully designed, the opera house often hosts live performances, but you can also get a sense of the buildings impressive character by poking your head inside.
Near the opera house you'll find Stephansdom (also known as St. Stephen's Cathedral), Graben (a popular pedestrian street), and Michaelerplatz, the busy square. There's so much to see and do in the inner city so it's best to carve out a full day to enjoy these sights!
Day 2
Vienna has such a rich (and royal) history, so it's only right that an entire day is dedicated to learning more about the heritage attached to the city.
Some of the most popular royal spots to visit lie outside the inner city, but it is worth putting on your comfy walking shoes. An entire day can be spent at Schönbrunn Palace and Gardens alone, but try to make your way to Belvedere Palace and the Hofburg Palace as well.
If the magnificence of the buildings starts to drain your energy, not to worry, here are plenty of beautiful green spaces to kick back and relax. Stadt Park in particular is a great spot to find a bit of shade and recoup before you continue exploring!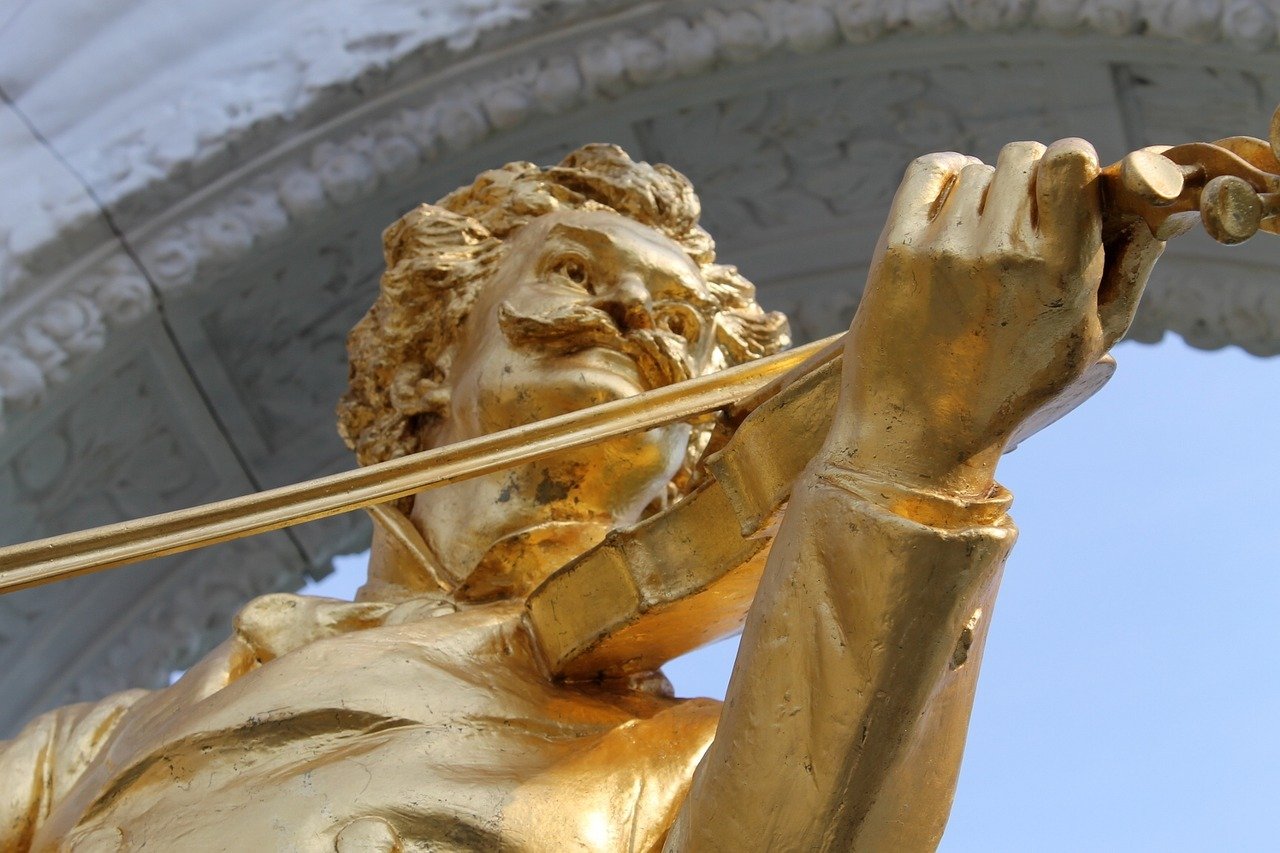 Day 3
As we've mentioned before, Music has and continues to play a leading role in Viennas history. The city is full of musical museums and galleries to discover, so it's best to allocate a whole day to diving deep into Vienna's musical and cultural heritage!
The Austrian National Library is a great place to start. Lined with marble floors and frescoed ceilings, it may take you a while to notice the beauty of the grand bookshelves. Continuing with the trend of majestic buildings and impressive design, make your way to the Imperial Treasury where the Austrian Empire keeps its prized possessions.
Vienna holds a great respect or the famous artists and musicians that graced its streets, meaning that many of their homes have been preserved. Make your way to Mozart's House and discover where the famous composer wrote some of his best-known pieces!
Don't forget your travel insurance for Vienna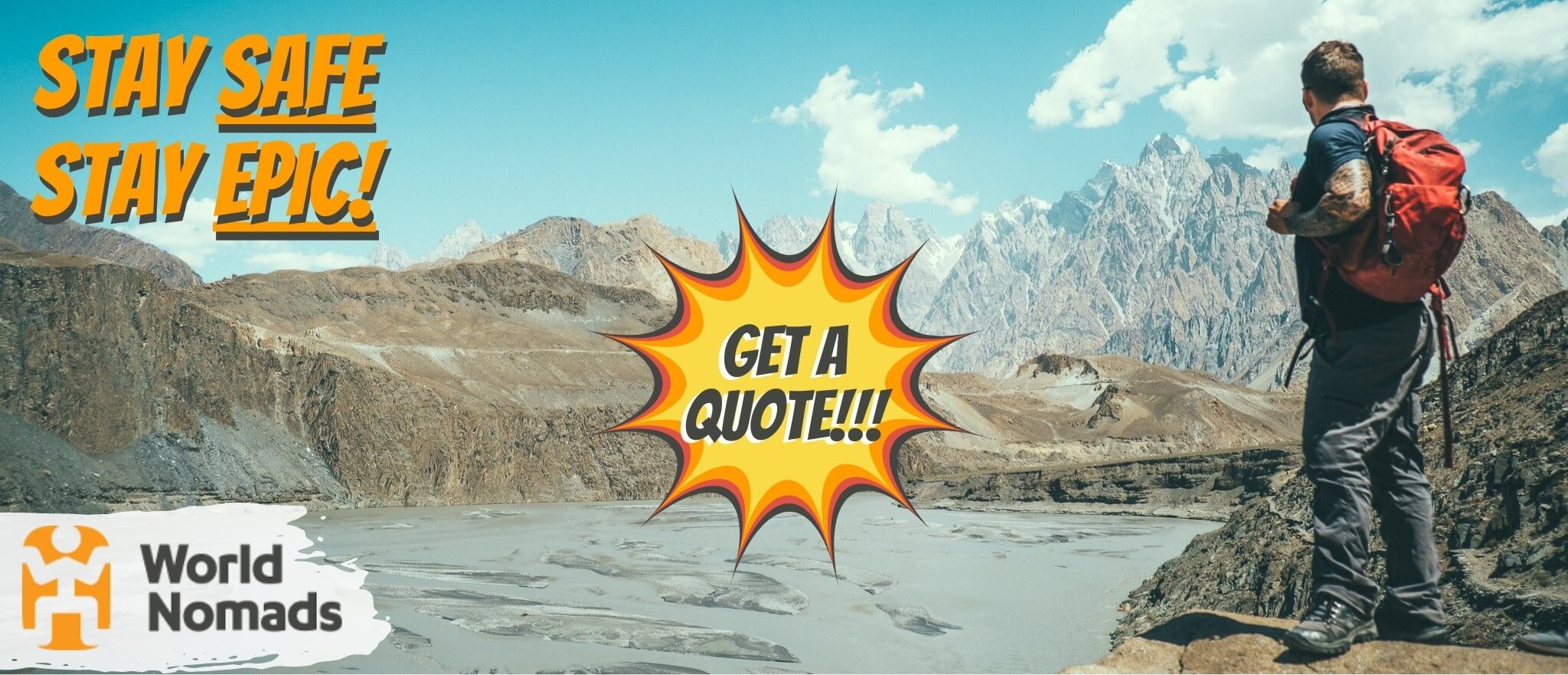 World Nomads' mission is to support and encourage travellers to explore their boundaries. They offer simple & flexible travel insurance, and safety advice to help you travel confidently.
They've been doing it since 2002 – protecting, connecting, and inspiring independent travellers just like you.
Get a quote below or read our in-depth review!
World Nomads provides travel insurance for travelers in over 100 countries. As an affiliate, we receive a fee when you get a quote from World Nomads using this link. We do not represent World Nomads. This is information only and not a recommendation to buy travel insurance.
Conclusion
There you have it – the most popular things to do in Vienna, as well as epic activities off of the beaten track! Vienna has a wealth of experiences and opportunities on offer for the cultural explorer. Some of the best attractions are free, so you can easily explore the beautiful city on a budget – Vienna doesn't have to be expensive!
If the city whets your appetite for a little bit more, you'll be pleased to know that the above day trips from Vienna are only the tip of the iceberg. In fact, the whole of Austria promises unparalleled beauty and adventure!
---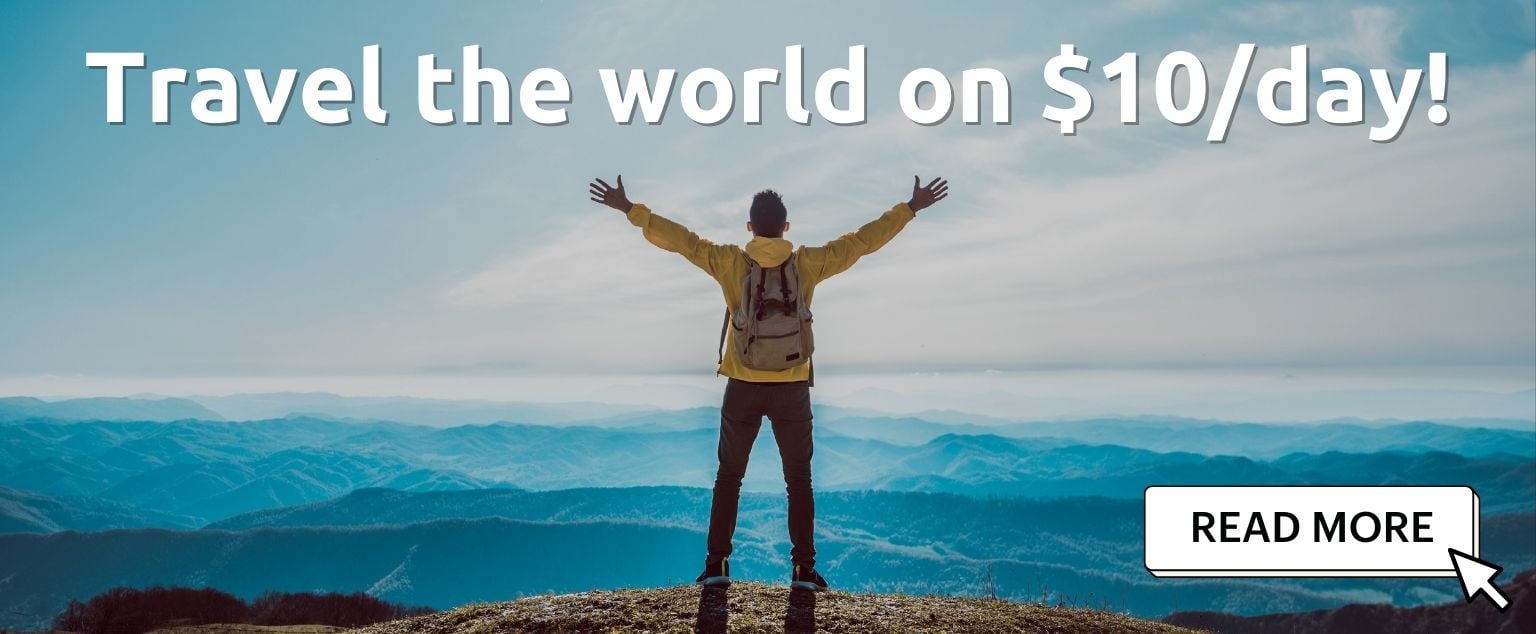 And for transparency's sake, please know that some of the links in our content are affiliate links. That means that if you book your accommodation, buy your gear, or sort your insurance through our link, we earn a small commission (at no extra cost to you). That said, we only link to the gear we trust and never recommend services we don't believe are up to scratch. Again, thank you!