Asking if a European capital is going to be expensive is a bit like telling a joke to a nun and expecting her to giggle like a schoolgirl, or invite you out for a drink after Mass.
Keep your expectations low, and ye shall avoid disappointment! (unless you're in the Balkans)
That said, you can cut those costs easily by following the generic rules of engagement for rich European cities. Don't buy rounds, don't eat at restaurants the whole time, and make the most of great public transport.
"But isn't Vienna paved with palaces, gorgeous gardens, and museums that eat money like a legion of famished midgets?!"
Maybe. But there is more to Vienna than just that, making the answer to 'is Vienna expensive?' much more complicated than it first appears. In this guide, I'm going to lovingly break down every aspect of your trip in an attempt to fully reveal a clear picture…
…The hills are alive…

Do You Want to Travel FOREVER??
Pop your email in below to get a FREE copy of 'How to Travel the World on $10 a Day!'.
Vienna Trip Cost Guide
So is Vienna expensive? In this post, I'll cover the main aspects of spending on any trip to Vienna, including:
Finding a place to stay
How to get around Vienna
The prices of top activities
How to keep yourself fed and watered
Remember that my Vienna trip cost guide is estimated. I'll give you guidelines, but exchange rates, prices, and inflation mean that every guestimate I make will be a little off. To make it a bit easier for you, I've listed all the costs and prices in US dollars (USD).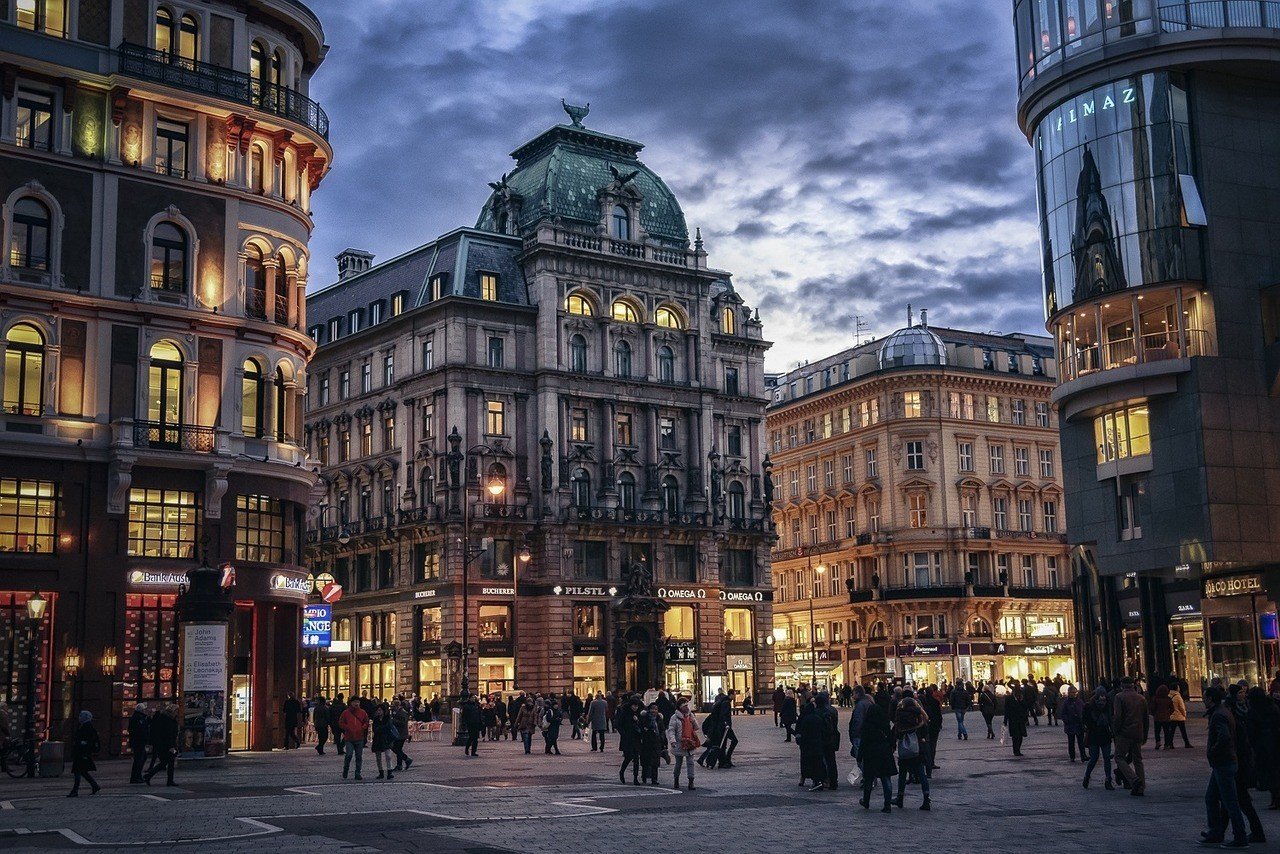 The currency used in Austria is the Euro (EUR). As of May 2023, 1 USD = 0.94 EUR, which means that Dollars and Euros are almost interchangeable (is that comment going to stir feathers…). Austria is known for having a high cost of living, and the capital is definitely one of the most expensive cities in Austria.
As an economist, I would say that you can often purchase more goods and services with Euros than with dollars, which means that costs will feel a little lower for Americans. Exchange rates mean the British are basically screwed.
7 Days in Vienna Travel Costs
A general budget breakdown to keep in mind when you head to Vienna…
Is Vienna Expensive?

| Expenses | Estimated Daily Cost | Estimated Total Cost |
| --- | --- | --- |
| Average Airfare | N/A | $1300 |
| Accommodation | $30- $90 | $147-$630 |
| Transportation | $4 – $30 | $28-$210 |
| Food | $6 – $22 | $42-$154 |
| Drink | $4– $15 | $28-$105 |
| Attractions | $0 – $55 | $0-$385 |
| Total (excluding air-fare) | $44-$214 | $308-$1498 |
ESTIMATED EXPENSE: $1300 USD for a round trip ticket (from the USA)
Vienna International Airport (VIE) is the city's main airport, which is about five miles from the city centre. It's easily reachable by Taxi and public transport. I suggest the latter as the city-airport train is relatively cheap. Make sure you take the S1 or S7 – tickets for these are only 4.20 euros. The CAT is much more expensive.
Flight prices change, according to the time of year. Major international cities like Vienna have different off-seasons when ticket prices are usually cheaper. Flights between February and March are often the cheapest.
Naturally, the airfare varies between cities. Check out the list below:
New York to Vienna (VIE): 379 USD – 438 USD
London to Vienna (VIE): 31 – 47 GBP
Sydney to Vienna (VIE): 1129 -1179 AUD
Vancouver to Vienna (VIE): 1116 -1963 CAD
Fortunately, you can save a bit of money if you know what to look out for! For starters, you can use comparison websites to see which airline has the cheapest flights. Budget airlines are also a great option to keep some money in your pocket.
Another pro-tip to finding cheap flights to Vienna, is being flexible. You can use Skyscanner to check which month has the more budget-friendly trips!
Vienna International Airport is the closest to the city and many budget airlines offer flights there.. However, you could also fly into Bratislava International Airport (BTS) in Slovakia, which is 39 miles outside of Vienna. This sometimes works out cheaper, but make sure to compare prices before you book.
ESTIMATED EXPENSE: $30- $90 USD/ night
Playing a large part in the battleground of 'Is Vienna expensive?', I must look at accommodation! Due to the city's obvious grandeur, hotels in Vienna lean towards the pricier side. Travelling to Vienna on a budget can be a hustle, but fortunately, I have some expert tips to help you!
Although the cost of living is high in the city, you can find numerous affordable accommodation options. There are a few budget hotels, but you'll get the lowest rates by staying in one of the city's hostels. Airbnbs are also a great choice if you're looking to travel more independently or in a group.
If you're visiting the city for the first time, it can be a bit overwhelming with all the accommodation options. Find out where to stay in Vienna, so your trip will be a success.
Hostels in Vienna
In Vienna, private accommodation costs a lot. When wanting to save some money, you'll be better off with a hostel bed. You can expect to pay between $21 – $30 USD per night, though rates can be lower in some of Vienna's cheaper hostels. Although you may not have much privacy, hostels are great for solo travellers who want to meet other like-minded visitors.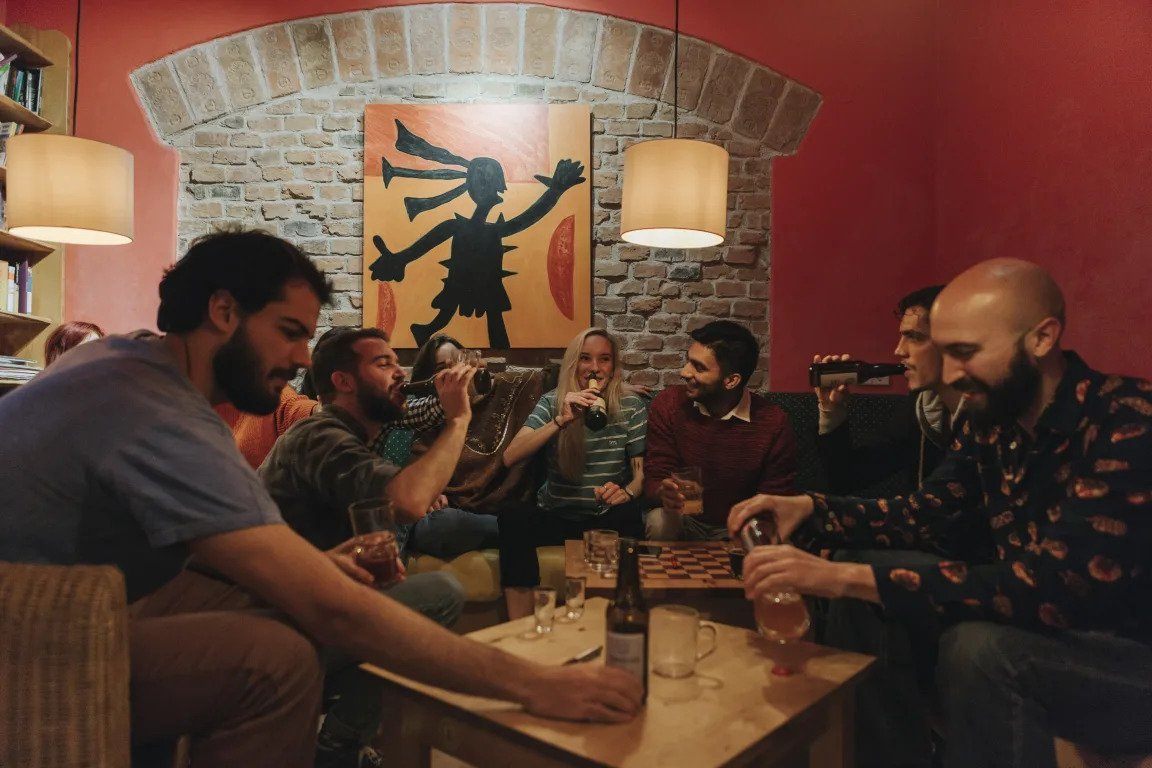 If you're not sure whether hostel life is for you, consider what is important to you on a holiday. Is it being able to enjoy luxuries like baths or room service? Or is it about exploring all the must-see attractions? If it's the latter, then hostels are definitely worth trying!
There are numerous great hostels in Vienna. Comfy, homely and high in quality, there will be the right one for you!
Hostel in Vienna
Hostel in Vienna
Hostel Ruthensteiner Vienna
Bring your Austria trip cost down with this family-run hostel. It's in the city centre and has a very social and comfy atmosphere.
Airbnbs in Vienna
Prices for Airbnbs in Vienna vary greatly, depending on size, location, style, and any special features. That said, the average price is around $60 – $110 USD per night for an entire Airbnb in Vienna. You'll pay around half of that for a private room in a shared apartment.
Private apartments are ideal for travelers who want to explore Vienna independently. You're able to stay in a local home and have as much privacy as you want. However, these accommodations are definitely pricier than the hostel option
For one, most Airbnb's offer a kitchen, which means you can save money by cooking at home, rather than going out. Also, having the help and tips of your host can make your trip a bit more enjoyable as well. Airbnb is the best way to find a home for short-term rent in the city. Choosing different filters in the search bar can help you find the right place that suits all your needs, and should help you work out whether Vienna is expensive or not for you.
Airbnb in Vienna
Airbnb in Vienna
Artistic Loft
If you want more space than you should be getting for the price tag, try this gorgeous loft. With it's own piano and wonderfully spacious lounge, you'll have a great place to hangout.
Hotels in Vienna
Hotels are definitely the most expensive accommodation in Vienna. You'll generally pay around $50 USD for a budget hotel room, and up to $90 USD for mid-range hotels.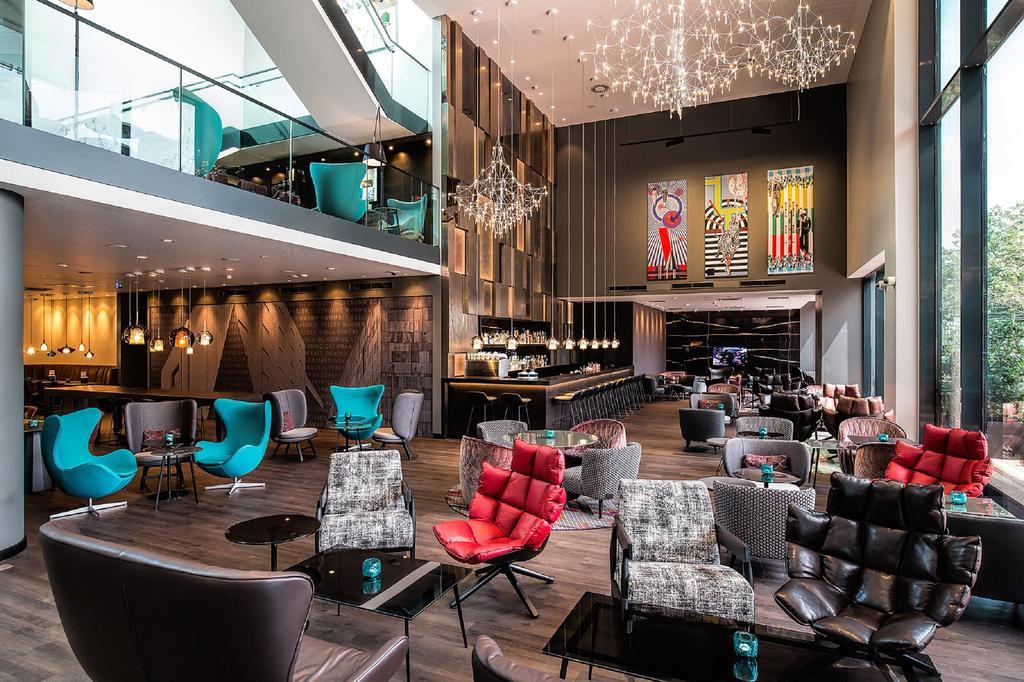 However, staying in a hotel gives you a couple of benefits. You can enjoy complete privacy, great services and amenities, room service, housekeeping, and sometimes in-house restaurants. All-in-all, if comfort and a bit of luxury are what you're looking for, hotels are a pricey but great option.
Hotel in Vienna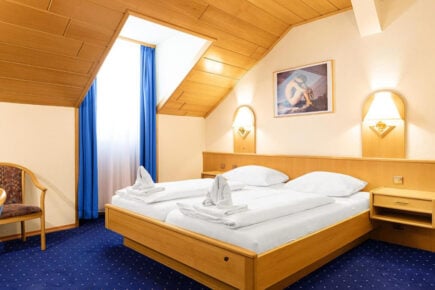 Hotel in Vienna
Hotel-Pension Wild
This budget hotel is on a quiet street in the city center. The staff is amazing and they serve mouth-watering full breakfasts!
ESTIMATED EXPENSE: $4 – $30 USD per day
Vienna has developed a massive and reliable public transport system, which allows you to reach all parts of the city without a problem. Using these transport options usually works out really cheap if you choose the right ones.
My insider tip here, download the app Qando, in my opinion, is the best transit app for Vienna.
Just like in every other city, getting a taxi or a rental car is the most expensive way of getting around. This should only be considered if you have a larger travel budget. Using the metro, subway, and bus instead will keep the money in your pocket. And of course, walking and renting a bike is always an option too.
Train Travel in Vienna
There are different types of trains in Vienna, all relatively affordable but very reliable. There are the long-distance trains, which normally operate from city to city (with several stops inside cities), the metro, which is like a slow inner-city train, and the typical subway (called U-Bahn in German), which travels underground.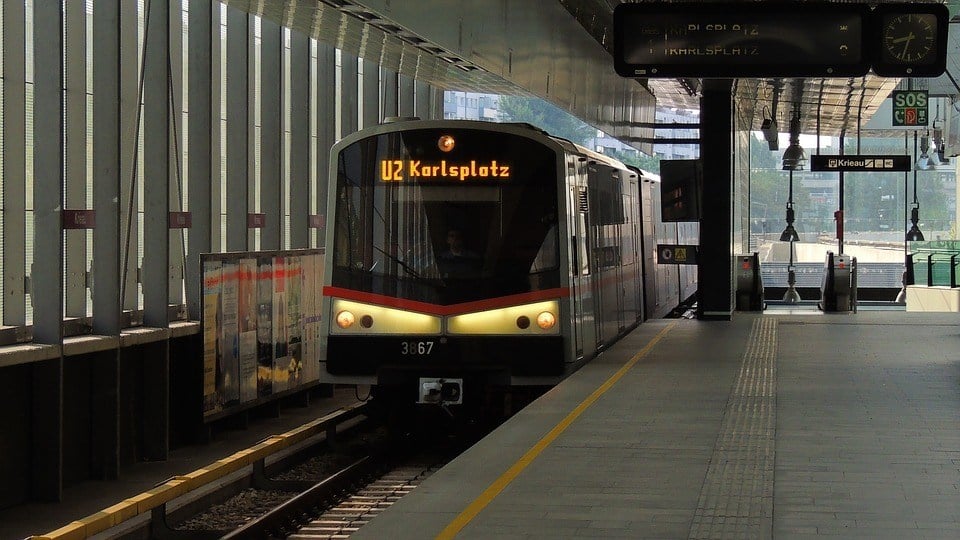 The metro is very popular with locals so it can be very busy. All of them are regularly serviced and have aircon for those hot summer days.
Trains are a great way to get from A to B quickly, or travel over long distances. You can even bring your bike and pets with you. Don't be surprised to see dogs on board! But don't worry, they'll have to be kept on a leash.
Getting around by train can add up quickly if you continually purchase individual one-way tickets. These start from $2.40 USD.
Purchasing a Vienna city card works out a lot better for your travel budget if you have to use public transport a lot. It covers unlimited travel for a set period of time on the metro, bus, and tram. If you're staying further out from the center, you'll probably use public transport on a daily basis, so you might save more money with a pass.
24-hour pass: $8.70 USD
48-hour pass: $15.30 USD
72-hour pass: $18.60 USD
Weekly pass (calendar week, not 7 day): $18.60 USD
Airport to city center: $13.27 USD (one-way)
Bus Travel in Vienna
It's rare that you'll have to use the bus in Vienna. The tickets cost the same as the train, and the bus service is generally slower, as it always depends on traffic. However, the bus network itself is efficient and well developed. There are over 120 bus lines operating daily in all parts of the city.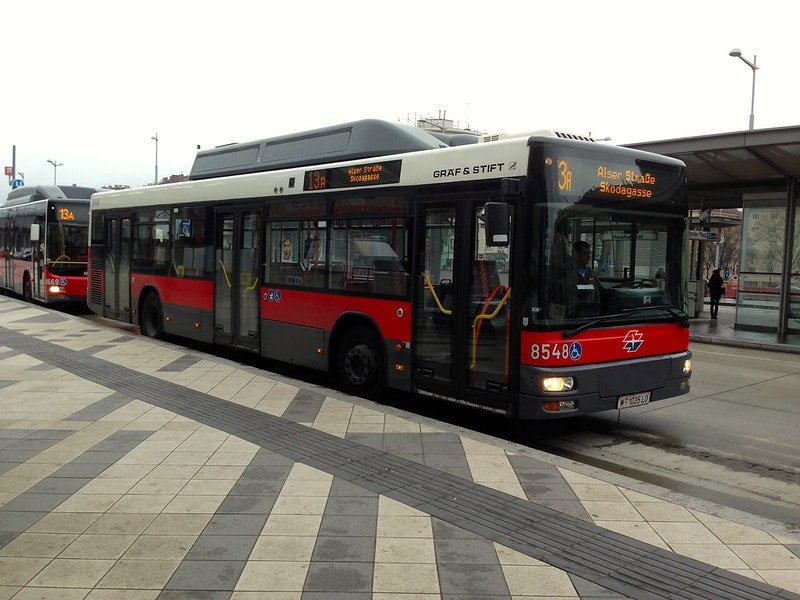 The only time that you might need to use a bus is if you're going somewhere the tram or train lines don't reach. Taking the bus between the airport and the city centre is also cheaper than a train.
Make sure that you always have your ticket with you. Although there aren't any security checks where you have to present your ticket, there are random inspections. If you get caught without a ticket, the fine is $116 USD! You can buy tickets at the main stations and at various tobacconists.
Bus tickets cost $2.40 USD for a one-way trip. The Vienna Pass allows you to use all public transport options, including buses.
Renting a Scooter or Bicycle in Vienna
Renting a bicycle is a fantastic way to get around the inner city! It certainly requires more physical effort than taking the metro or bus, but it's also a great way to explore Vienna without the restrictions of a public transport timetable! There are plenty of cyclist-only lanes and routes to make each trip peaceful.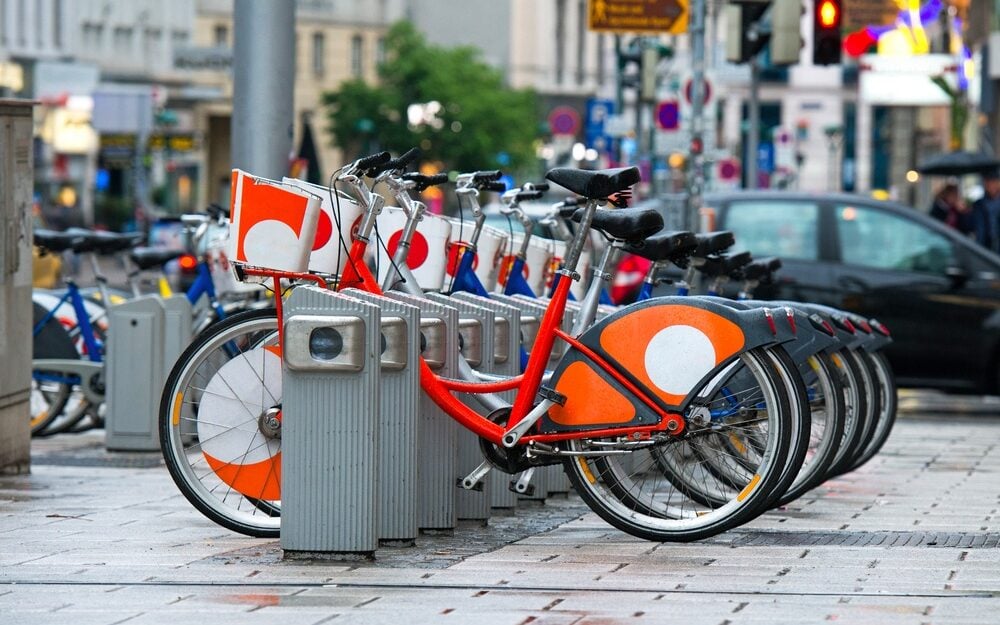 Cycling is very easy in Vienna, thanks to a number of awesome apps. Bike Citizens is one of the best ones. It's compatible with Android and iPhone and offers offline navigation and tour suggestions.
There are many bike-sharing stations around the city, but they're usually found close to public transport stations. These are run by different companies, however, City Bike is the main and most reliable one. The first hour is totally free. It's $1.10 USD for two hours; $2.20 USD for three hours and $4.40 USD for four hours.
Renting an eco scooter is a bit more expensive, but they are an environmentally-friendly way of getting around. They offer the same benefits of cycling but without all the hard work! If you haven't been on a scooter for a long time, it might take a while to get used to it.
You can rent a scooter from City Adventure Vienna or Lime. The cost usually starts between $7.75 USD and $13.27 USD per hour.
Renting a bike, a scooter or walking is the best option if you want a bit more independence, especially if you want to explore the cities hotspots. There are incredible places you want to visit in Vienna, and most of them are located close to one another.
ESTIMATED EXPENSE: $6 – $22 USD/day
The bad news is that food prices in Vienna are quite high. Eating out every day will increase your food expenses drastically. Luckily, there are a couple of tips and tricks to stick with your budget without having to eat less.
Vienna is a foodie's paradise. Apart from many historic cafes and high society restaurants, the city has a number of markets that offer fresh, ready-to-eat dishes.
Some of the traditional Austrian foods you can try include:
Wiener schnitzel (veal covered in breadcrumbs and then fried)
Tafelspitz (boiled beef)
Sauerkraut (fermented cabbage)
Austria also offers numerous local farmers market where you can buy fresh vegetables, fruits, and other products right from the farmers. This works out a lot cheaper than eating out every day, especially when you have a kitchen to prepare meals yourself. Otherwise, you can get most products in normal supermarket chains as well.
You can make eating on a budget in Vienna work if you plan ahead, and if you are okay with cooking and cleaning up after yourself. Keeping a watch out for deals, discounts and happy hour is always an option to save a bit more too.
Where to Eat Cheaply in Vienna
In Vienna, your money will go further if you skip the fancy eateries. There are a number of places where you can get cheap, filling and good-quality food.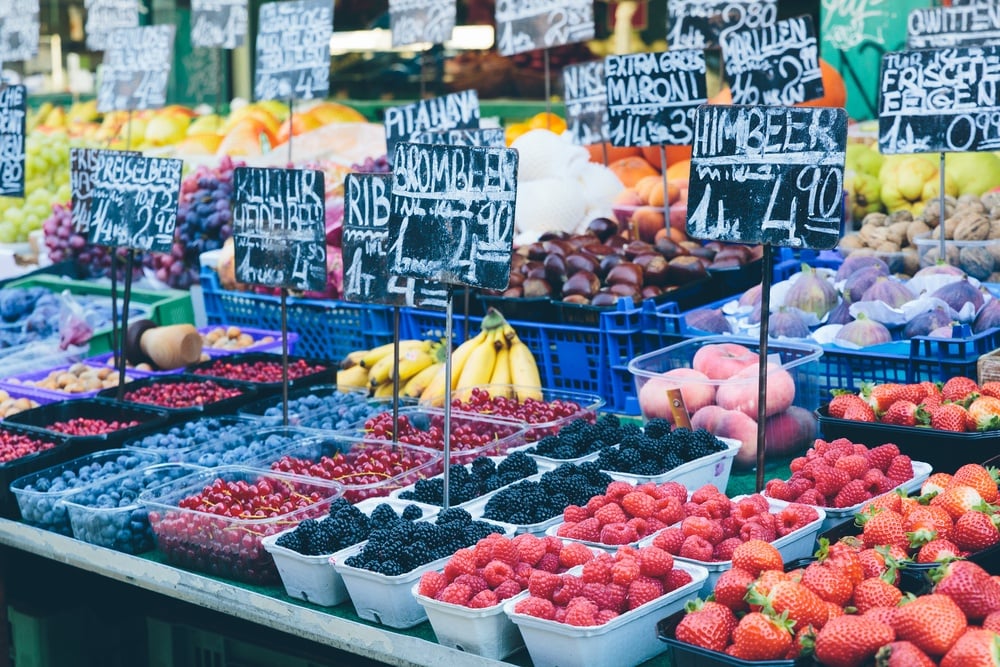 Shopping at the grocery store will certainly lower the cost of living in Austria. You can easily find bread, cheese, and fruit for just a few dollars.
Billa – Value for money is the name of the game here. It's a common shop all over Vienna.
Hofer – This supermarket offers a ton of discount, quality products.
Merkur – It's not as popular and easily found as the others but it offers top-quality products.
Markets are another great option for affordable, delicious meals! Fortunately, there are quite a few in town. Expect to pay around $4.40 – $6.60 USD per dish.
Naschmarkt – This is Vienna's most iconic market. It's centrally located and offers a variety of fresh produce, as well as ready-made meals. You can find all the traditional Austrian dishes here, as well as specialties from other parts of the world. If you like Mediterranean food, be sure to check out NENI.
Bio-Bauernmarkt Freyung – This farmer's market is perfect for gourmets on a budget. It's in the historical center and is open daily.
Karmelitermarkt – There are around 80 stalls selling both fresh produce and cooked meals at this market. It's a local favorite and boasts Austrian delicacies such as horse meat.
ESTIMATED EXPENSE: $4 – $15 USD/day
Alcohol in Austria is taxed and you can run up a hefty bill if you are a routine drinker. However, if you're game for a few drinks once or twice during your stay, your Vienna travel costs won't shoot through the roof.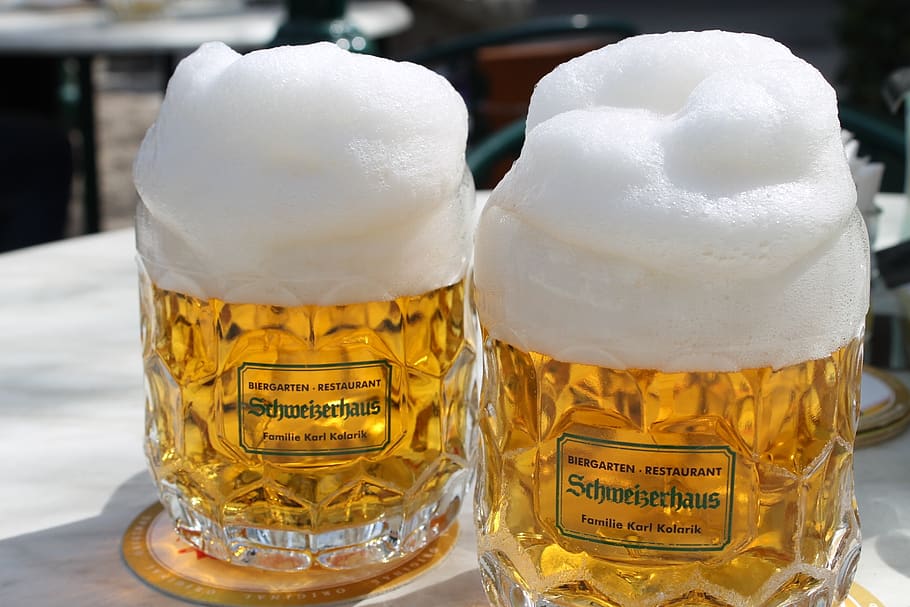 Austria produces a number of tasty wines. Locals prefer to drink their wine as soon as it is produced, rather than waiting for it to mature. There are also other favourite drinks to enjoy:
Gumpoldskirchen is the most famous Austrian wine. It's generally around $11 USD for a bottle when you go out.
Spritzers are also popular. Expect to pay around $5 USD per glass.
Beer is much cheaper at around $3.90 USD for a glass at restaurants.
To save money on going out, follow these tips:
Most smaller clubs offer free entry at least once a week so go out on that day.
Start drinking earlier to benefit from happy hour discounts.
Find the student bars and clubs such as The Living Room (tequila shots are sometimes as low as $0.45 USD).
ESTIMATED EXPENSE: $0 – $55 USD / day
Vienna has an abundance of awe-inspiring monuments and unforgettable experiences. There are so many things to do in Vienna, it can be hard to decide which one to check out first. The city is bursting with museums and remnants of Imperial Austria, all of them worth a visit.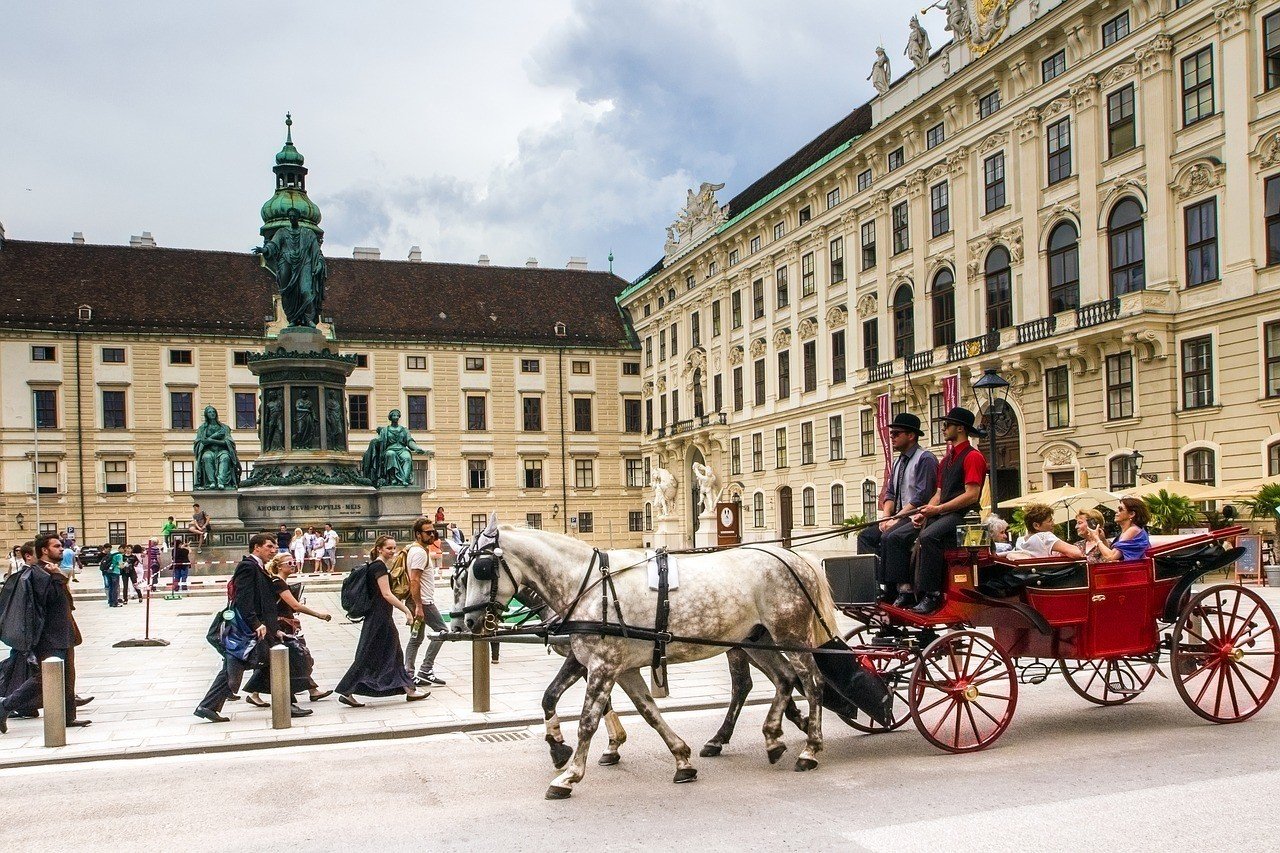 Is sightseeing expensive? If you want to see every great palace and opera show, the honest truth is yes. Vienna isn't the cheapest city in that regard. However, you can find ways to enjoy the city on a budget.
Are you a real budget traveler? First and foremost, don't miss out on a bunch of free walking tours through the old town, Ringstraße, ..and many more.
Museum passes cost between $29 and $35 USD. They also offer a 30% discount on performances in the Tanzquartier Wien.
Entrances to attractions such as the Schonbrunn Palace Gardens, St Stephan's Cathedral and Vienna City Hall are free.
Enjoy Vienna's reputation for music for free in one of its cafes, such as Cafe Schwarzenberg.
Attend the State Opera for just $3 to $4 USD with standing tickets!
Buy a Vienna Pass if you're planning on visiting all the "must-see" attractions. It covers 70 attractions including free entry. A one-day pass costs $87 USD; a two-day pass is $120 USD; a three-day pass is $149 USD; a six-day pass is $186 USD.
Visiting Vienna for a weekend can only be a bit hectic if you want to see as much of the city as possible. My Vienna Weekend Guide can help you plan ahead so that you'll enjoy every second of your trip, without having to stress about where to go next.
The Future of the SIM Card is HERE!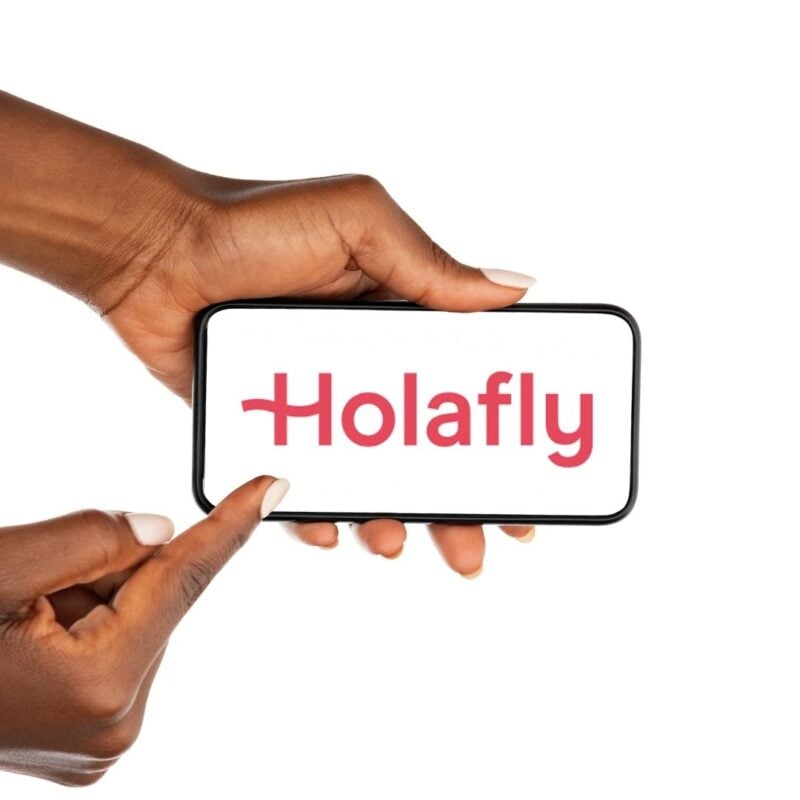 A new country, a new contract, a new piece of plastic – booooring. Instead, buy an eSIM!
An eSIM works just like an app: you buy it, you download it, and BOOM! You're connected. It's just that easy.
Is your phone eSIM ready? Read about how e-Sims work or click below to see one of the top eSIM providers on the market and ditch the plastic.
Grab an eSIM!
Transport, accommodation, food, and activities are always going to be your major expenses during your trip. However, there will also always be other costs — and they're often unexpected!
Examples of these extra expenses include tips, various service fees, souvenir shopping, and luggage storage. Souvenirs, especially, may trip you up: Vienna's crystal glasses and yummy pralines are almost irresistible!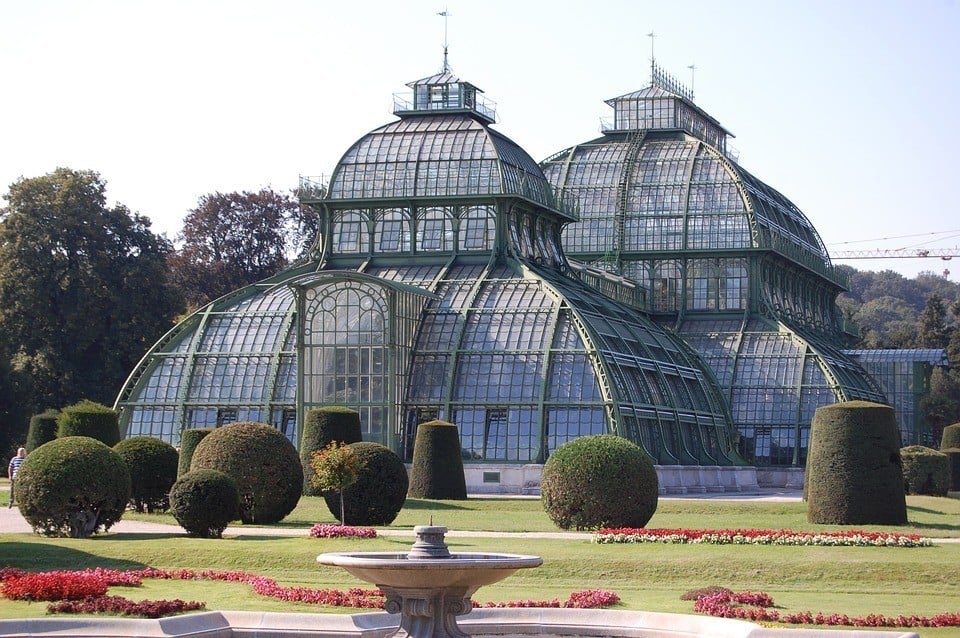 Make sure that you set aside some money for these variable costs. 10% of your total trip budget is a good amount to use for these additional costs. No matter how hard you try to avoid them, they will inevitably come up, so be prepared!
No matter how well you prepare, you often forget tiny costs which can make your trip a whole lot more expensive. Don't make the mistake of cutting things too close to the wire and having to return home in abject shame…
Tipping in Vienna
In Vienna, it's normal to tip taxi drivers and staff at bars and restaurants. You may also want to tip the porter and the maid (if you are feeling really spicy). Not tipping the staff is a signal that you were dissatisfied with some aspect of your experience, especially if you look like you have the money to spare.
In restaurants, tips are generally 5 – 15% of the bill and rounded to a convenient number. For taxi drivers, tip around 10% of the fare. Young people generally don't tip as much (if any).
For hotel staff, remember that a service charge of around 10% is generally included in your bill. However, small tips are standard (and you might put a smile on someone's face).
Obviously, if you are a scummy backpacker, no one is expecting you to tip. That can mean Vienna is expensive for you.
Get Travel Insurance for Vienna
Whilst Vienna does not have a problem with incoming rocket barrages or wild tropical storms, you can still stumble over gorgeous Austrian partygoers or eat a bad apple. Be prepared for toothless-ness and surprisingly bad stomach ache with extra insurance!
ALWAYS sort out your backpacker insurance before your trip. There's plenty to choose from in that department, but a good place to start is Safety Wing.
They offer month-to-month payments, no lock-in contracts, and require absolutely no itineraries: that's the exact kind of insurance long-term travellers and digital nomads need.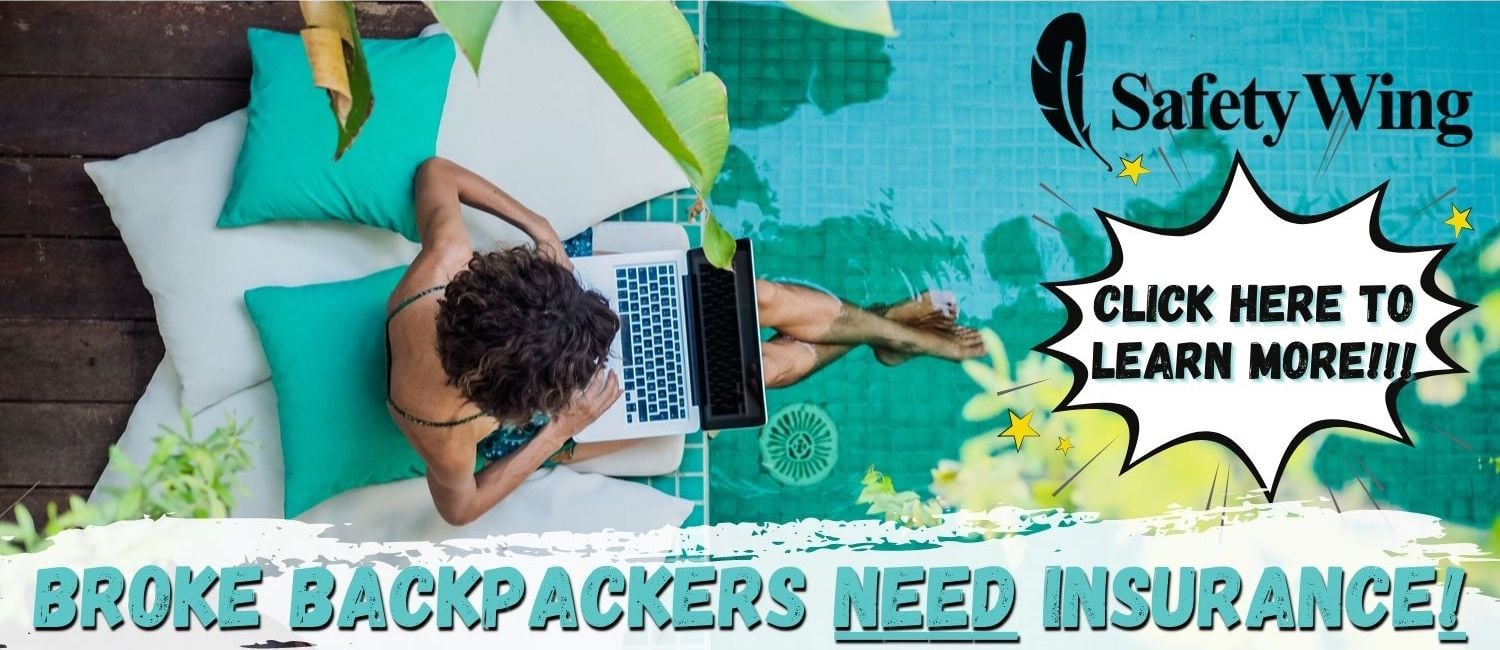 SafetyWing is cheap, easy, and admin-free: just sign up lickety-split so you can get back to it!
Click the button below to learn more about SafetyWing's setup or read our insider review for the full tasty scoop.
Some Final Tips for Saving Money in Vienna
Now that you're sorted on finding affordable accommodation, transport, food, and activities, let's see where else you can save some money on your quest for budget travel…
Plan Your Trip Around Days with Free Entrance: Many museums offer this one day a month (usually the first Sunday of the month). If you're visiting around late October, reserve the 26th for museums since they're all free!
Attend church services: Churches are free to visit in Vienna but if you go during a service, you'll have insider access to the local community. You'll also get to hear that incredible organ played for free!
Couchsurfing: Save money on your accommodation by signing up on Couchsurfing.com. This allows you to find hosts in Vienna who will let you stay on their couches for free! You also get the benefit of spending time with locals who will probably also offer you the best tips for exploring the city.
Have a water bottle: Don't waste money on plastic, bottled waters; carry your own and refill it in the fountains and the tap. If you're worried about potable water, get a filtered bottle, like the GRAYL, which filters out 99% of viruses and bacteria.
Earn money while you travel: Teaching English while traveling is a great way to make ends meet! If you find a sweet gig, you may even end up living in Vienna.
Become a volunteer with Worldpackers: Give back to the local community and, in exchange, you're room and board will often be covered. It's not always free, but it's still a cheap way to travel in Vienna.
FAQs about Prices in Vienna
When people ask 'is Vienna expensive?', there are usually a few questions which follow on…
So, Is Vienna Expensive?
The average cost of living is certainly higher and Vienna isn't surely the cheapest city to conquer, but it's definitely possible to enjoy your stay as a budget backpacker.
The best way to keep the cost of a trip to Vienna low is by following these tips:
Travel during the off-peak season – Visiting Vienna in less crowded months will save you loads of money on airfare and accommodation. You'll also have fewer crowds to contend with!
Stay in hostels – A dorm bed will slash your accommodation prices in half!
Walking or cycling – This will cost you less than $5 USD a day.
Avoid eating out – Cooking in your hostel or apartment will save you a ton of money. Save your money for one or two special meals.
Choose free attractions – Admiring Vienna's architecture or strolling through its gardens are absolutely free, yet quintessential experiences.
As mentioned before, free walking tours are the name of the game.
Have a plan! Going around the city without an idea of what you want to do can end up in frustration and spending money on "well that's my only option" attractions. Set up a Vienna itinerary to make your stay way more enjoyable.
Think about taking some day trips from Vienna to save on accommodation, or spice things up! Austria is really really awesome.
What I think the average daily budget for Vienna should be:
Following the tips I've shown you in this article, a decent budget is around $90-$100 USD per day. This will give you private rooms, midrange food and entrance to a couple of key attractions. A real O.G. budget traveler can manage $40 or under…
Have you caught the travel bug for Vienna? I highly recommend a trip to Salzburg too!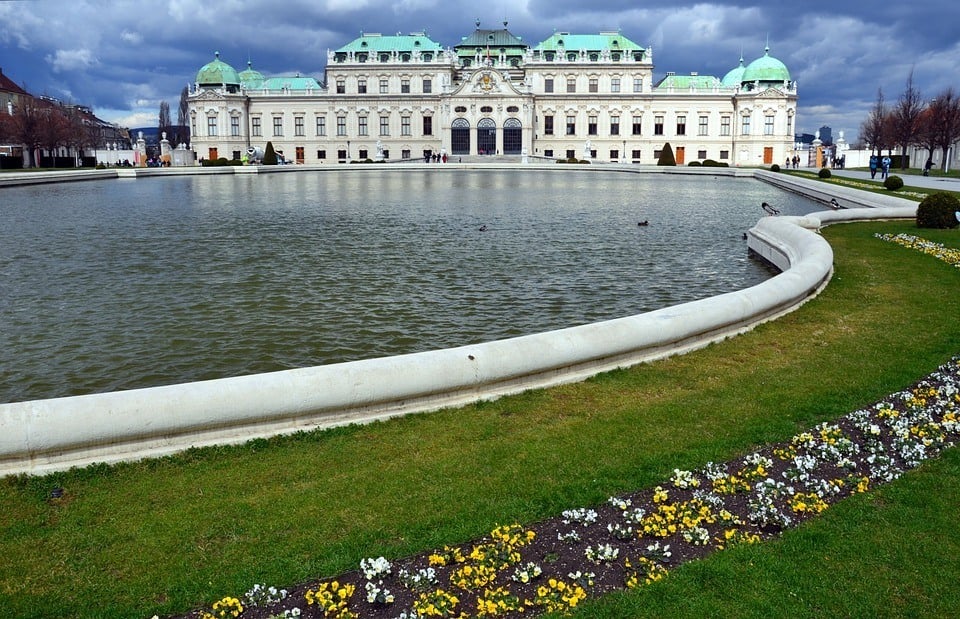 ---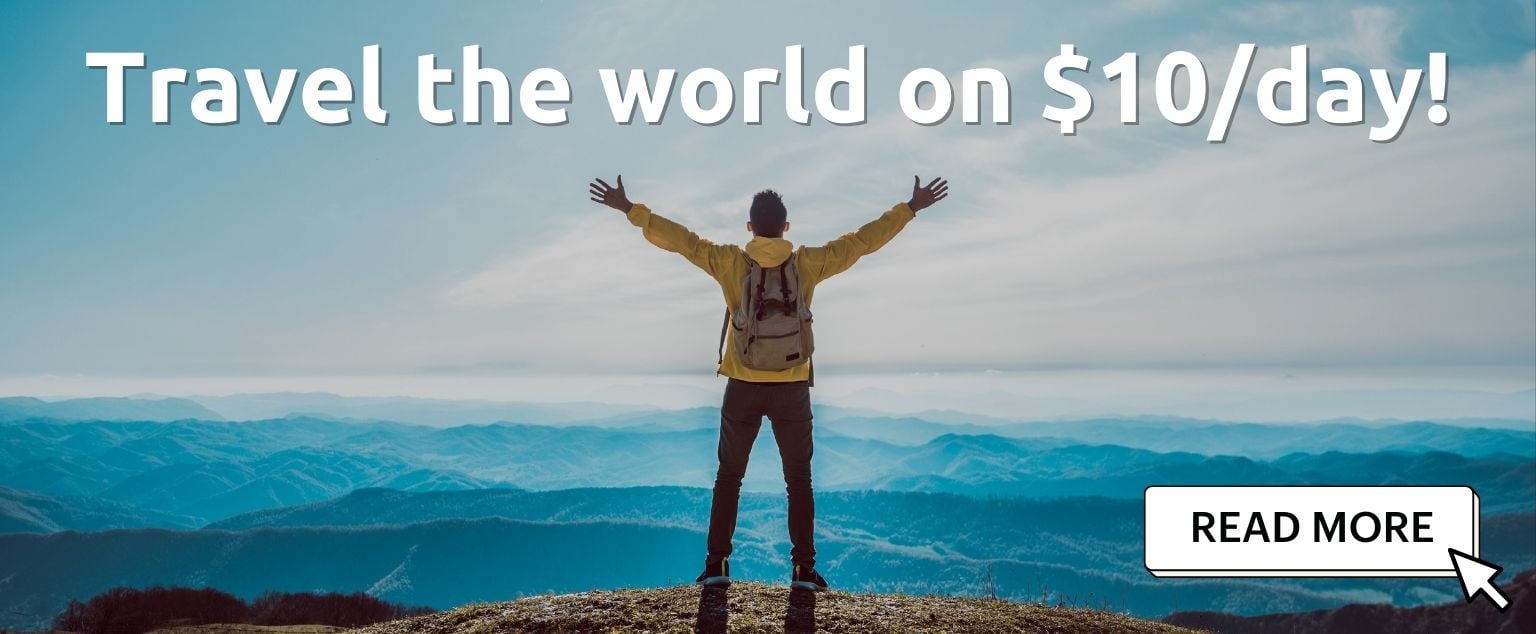 And for transparency's sake, please know that some of the links in our content are affiliate links. That means that if you book your accommodation, buy your gear, or sort your insurance through our link, we earn a small commission (at no extra cost to you). That said, we only link to the gear we trust and never recommend services we don't believe are up to scratch. Again, thank you!
Updated June 2023