Vienna is full of wonder. With its palaces, grand streets, ample galleries and more,  the Austrian capital packs a lot of culture. Each street is opulently decorated and brimming with exquisite architecture.
As you might expect, a city as prestigious as Vienna isn't a cheap one. It's easy to overspend here, which is why we've come up with some hints & tips to help you save money on your travels.
In this guide, we've figured out the very best cheap hostels in Vienna to give you some inspiration for where to stay on a budget. From modern hotel-style stays to charming hostels with their own microbreweries, there's something affordable for everyone!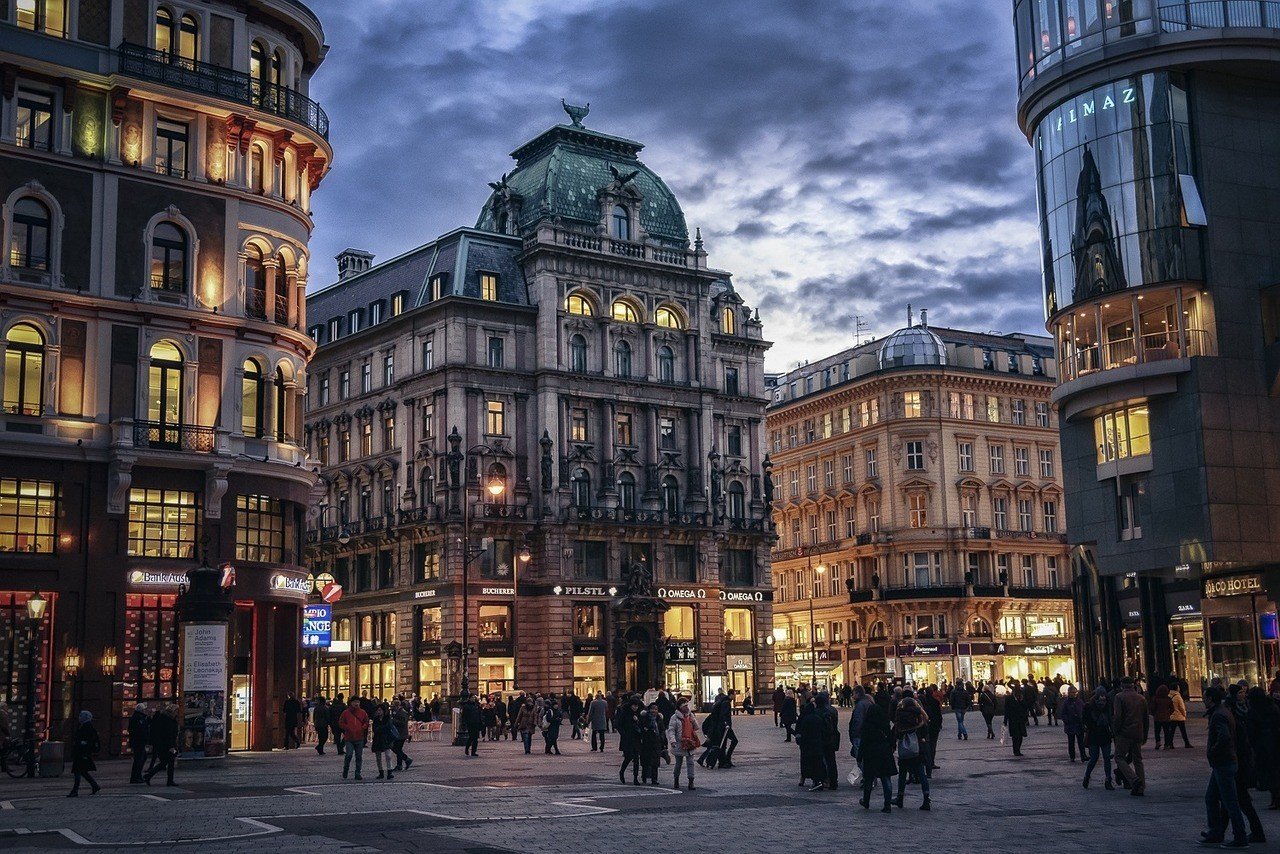 This is definitely one of the coolest hostels in Vienna, let alone one of the best value-for-money places to stay in the city. Part of the famous Wombats hostel-chain, this place has been decked out with super stylish interiors for a real boutique aesthetic. For one thing, it's situated in an Art Nouveau building dating back to 1910!
Complete with its lively and welcoming atmosphere, the helpful staff here really add to the friendly vibe going on here. Travellers who opt to stay here can enjoy a cheap beer in the bar, and chill out in the guest lounge.
There's also a fully-equipped kitchen, which is stocked with free food (basics like rice and noodles, etc.), which really helps to keep travel costs low. This fact alone easily makes this place one of the best cheap hostels in Vienna, no doubt about it.
Where is Wombats City Hostel Vienna – The Naschmarkt?
In terms of location, this hostel is situated close to the Naschmarkt – Vienna's biggest and most visited market area. In the neighbourhood you'll find a whole selection of shops, restaurants, supermarkets, and bars. The city centre is a short stroll away; alternatively, you can catch Line U4 from the nearby metro station.
There is a wide selection of rooms to choose from at Wombats City Hostel Vienna. These include the following dorm and private options:
Mixed dorm
Female dorm
Twin room
Double room
3+ bed private rooms
Prices per night start from around $33 USD.
Any extras?
You don't just get a bed for the night here, there are also a ton of amenities and facilities to make use of. These include:
Lively on-site bar
Fully-equipped kitchen (with free food!)
Welcome drink
Bike rental (additional fee)
Laundry facilities
Luggage storage
Super-fast Wi-Fi
24-hour reception
They also put on some events and other perks that help you save money and have an awesome time, too!
Free guided walking tours
Drinks deals
Nightly parties
Happy hours
As you can see, it's a strong start for the cheapest hostels in Vienna. The room rate itself may seem relatively high for a hostel, but it's a steal given its location and amenities! The free food in the kitchen is definitely a big bonus.
The BEST Travel Backpack?!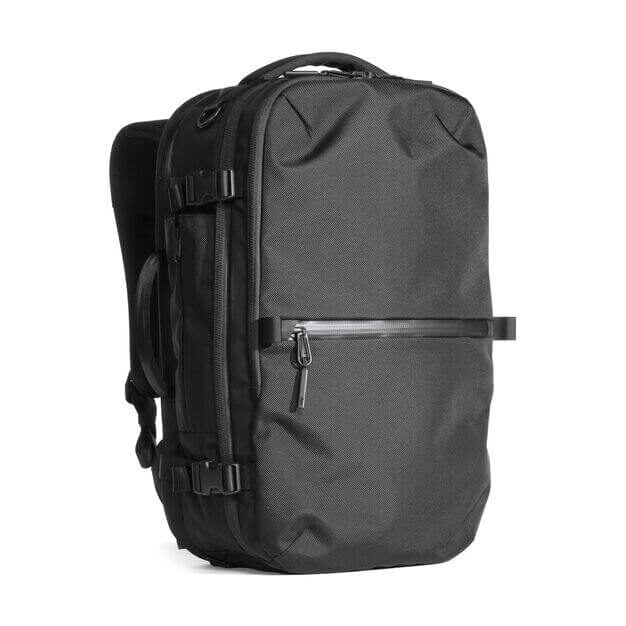 Pssssst! Not picked the perfect travel backpack yet? The Broke Backpacker team has tried out over thirty backpacks this year! Our favourite travel backpack is the Aer Travel Pack 2.
View on AER
This family-run, award-winning hostel makes for a great place to stay in Vienna, not only for saving money but also if you want to stay in a slice of the city's history. The historic building has plenty of charm, with renovated but traditional interiors.
This hostel has actually been going strong since 1968, so you can be sure they know a thing or two about accommodating travellers. Don't take it from us though – they won the award for Austria's Best Hostel in 2019 and 2020.
One of the best aspects of this admittedly awesome hostel is its garden. Described by many as an "oasis in the city", it's the perfect place for a few beers (from the hostel's very own microbrewery no less) with fellow travellers.
Where is Hostel Ruthensteiner Vienna?
Location-wise, this budget-friendly hostel in Vienna is situated just around the corner from Mariahilfer Straße, one of the city's main shopping streets. Here you'll find plenty of restaurants, cafes and shops. The Westbahnhof metro and train station is also just a stone's throw from here, providing a quick metro ride to some of Vienna's top sights, including Schoenbrunn Palace as well as the amazing day trips from Vienna.
In terms of where you'll be actually sleeping, you'll have the following dorm and private rooms to choose between:
Mixed dorm
Female dorm
Single room (private)
Twin room (private)
Prices start from around $13 USD.
Any extras?
Family-run and set in a 19th-century building, Hostel Ruthensteiner Vienna has a fair few amenities that make staying here comfortable and convenient.
These include the following:
Bar
Communal kitchen
Outdoor terrace (with oasis-style garden)
Laundry facilities
Luggage storage
Bicycle hire (additional fee)
Book exchange
24-hour security
This hostel is one that feels more like a homely bed-and-breakfast than a budget hostel in Vienna. The team of multilingual staff makes sure everything runs smoothly, it's got a top location, and the actual room rate is super cheap. If you're visiting Vienna on a budget, this one is definitely worth considering.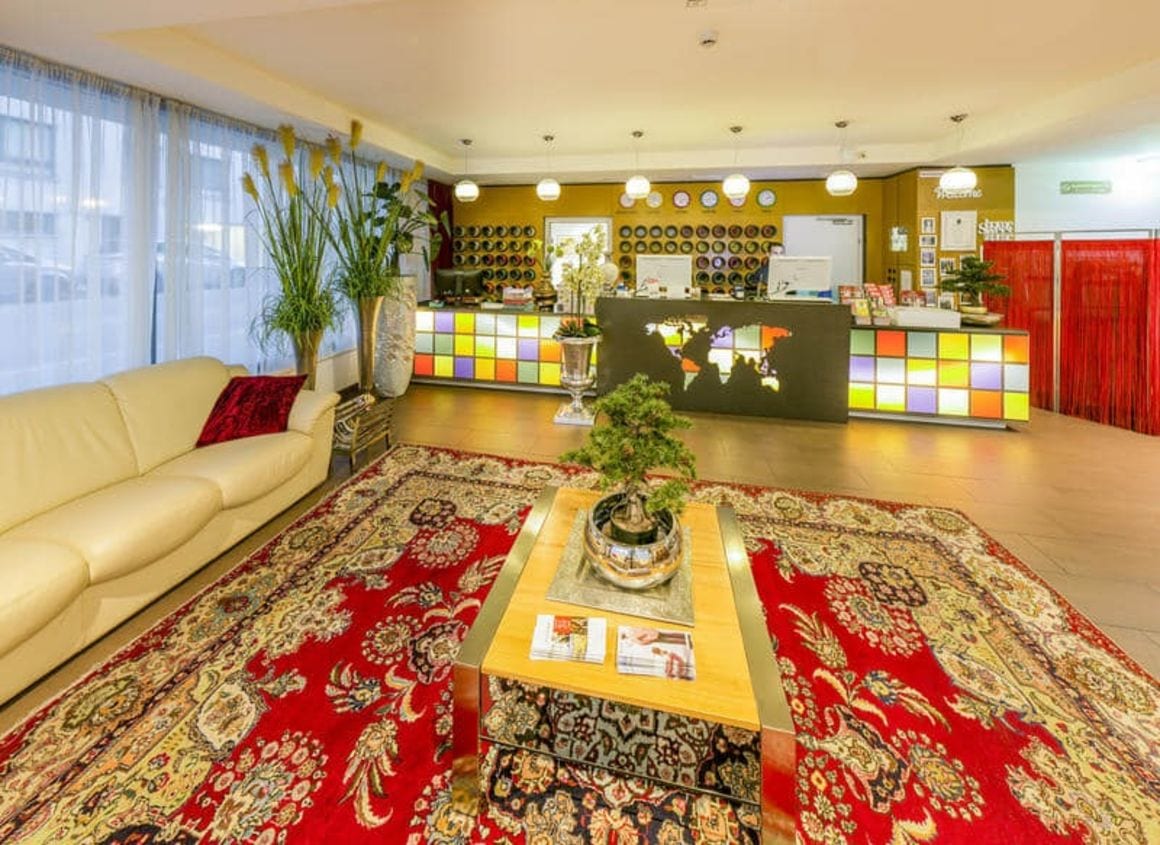 Situated inside a large hotel-type building, there's a whole lot going on inside A&T Holiday Hostel. Its colourful artwork, brightly painted walls, and traditional furnishings make it a really cool and sociable place to be.
Rooms at this purpose-built hostel come in a selection of sizes, with simple, straightforward dorms and cosy privates to choose from. It may be a large, hotel-esque sort of place, but it's more sociable than you may think. All in all, expect a great vibe.
Where is A&T Holiday Hostel?
Situated only 500 metres from Vienna's Reumannplatz Square, A&T Holiday Hostel is within walking distance of many sights, including St Stephen's Cathedral. There's also a selection of metro and bus stops close by, so you can easily discover everything Vienna has to offer. It's around four kilometres from here to the Naschmarkt, too.
In terms of sleeping arrangements, guests can choose from the following dorm and private room options:
Female dorm
Mixed dorm
Double room
Twin room
3+ bed private rooms
Prices are upwards of $16 USD per person, per night.
Any extras?
Facilities for guests to make full use of while staying at A&T Holiday Hostel include:
Laundry facilities
Bar
Key card access
Luggage storage
Lounge
Vending machines
Games room
Tours/travel desk
The social atmosphere makes this place ideal for solo travellers, but it's great for anyone looking to save money. And, as far as budget hostels in Vienna go, it's one of the cheaper ones out there. For a bargain place to spend a night or two in Vienna, this one's a great option.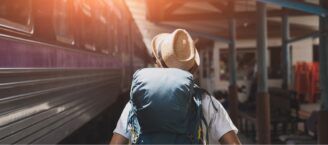 Unlock the The Broke Backpacker's GREATEST Travel Secrets
Sign up for The Broke Backpacker Newsletter to receive weekly tips on how to travel on a budget + a FREE copy of The Backpacker Bible!
Staying in Vienna on a budget doesn't mean you have to skimp on style, as is proven by this hostel. Part of the Meininger chain of hostels, this place provides budget-friendly accommodation for a range of different travellers, from backpackers to business peeps.
There's a huge selection of room choices to opt for here, including clean, contemporary dorms and hotel-quality private rooms. We're betting that everyone's going to be happy with the sleeping arrangements at this place.
Providing excellent value for money, there's also a ton of sociable spaces to use, from the lounge lobby to the games room and chill out area. There's even a happening bar for a few drinks at the end of the day. All in all, you can expect hotel-style facilities but with feel-good hostel vibes.
Where is MEININGER Vienna Downtown Franz?
This affordable hostel is in Vienna's Leopoldstadt neighbourhood (i.e. Vienna's second district). Here you'll be close to the River Danube while staying in the heart of the old Jewish Quarter, surrounded by green spaces and creative, artistic hangouts. There's a metro station around a 10-minute walk from the hostel, making it easy to explore the city.
There are no less than 487 beds and 131 rooms on offer at this hostel. They include the following options:
Female dorm
Mixed dorm
Single room
Twin room
3+ bed private rooms
And all of that from $28 per night.
Any extras?
Being both a hostel and a hotel, there are some pretty great amenities to make use of when you're staying here. These include the following:
Games room
Cafe
Huge communal kitchen
24-hour reception
Bar
Bicycle rental (additional fee)
Breakfast on offer (additional fee)
Tours/ticket desk
If you want to stay in a private room at a snip, then this place is a good option. It's not the most sociable place, but it's clean, cool and well run.
Like Meininger, a&o is another chain of big hostel-hotels. This hostel caters to different people – from families to solo travellers – features a rooftop terrace and a children's play area. You'll also find a mix of clean communal spaces and budget friendly beds.
There's nothing overly luxurious about this place, but everything is very well maintained. The staff are particularly friendly, and will help you plan your time in Vienna.
This place is by no means a party hostel, but it's a good place to get a peaceful night's sleep for an affordable price. And considering how expensive Vienna can be, it's great value for money.
Where is a&o Wien Hauptbahnhof?
One of the best things about this budget hostel in Vienna is its convenient location. It's situated very near Vienna's central train station, which is great for trips further afield. You'll be in the Favoriten district, which isn't the most happening neighborhood in Vienna. However, the nearby train station allows you to travel around the city with ease.
The room options at a&o Wien Hauptbahnhof include:
Mixed dorm
Single room
Twin room
Double room
Triple room
Family rooms
Rooms at this budget hostel in Vienna start at around $14 USD.
Any extras?
As nondescript as this Vienna branch of a&o may outwardly seem, there are still some great points about it that make it good value for money. These include the following amenities and facilities:
On-site bar (serving 24-hour snacks)
Multilingual staff
Games room
Rooftop terrace
Luggage storage
Tours/travel desk
24-hour reception
Billiard/pool table
If you're not looking for a party-hostel but are visiting Austria on a budget, then this is a great place to stay. For the location near the city's new rail hub, it's a great choice for a night or two before or after arriving in Vienna.
Cheap Hostels in Vienna FAQ
Final Thoughts on Cheap Hostels in Vienna
Vienna is a super exciting and interesting backpacking destination in Europe, and it's surprisingly affordable too. Staying in one of Vienna's cheap hostels means your trip to the Austrian capital won't break the bank, leaving you more cash to spend on tasty food and good times.
Staying in a budget hostel won't mean you have to scrimp on style, though. With so many cool, contemporary and sociable hostels offering beds at low prices, you're practically spoilt for choice.
Which hostel in Vienna will you choose? Let us know in the comments!