Vienna is not only Austria's capital, but it is also a hub for artistic and intellectual genius! This vastly beautiful and sophisticated city was once the home of Mozart, Beethoven, and Sigmund Freud. Even Einstein was known to enjoy the splendor of Vienna!
It's easy to see how people worldwide flock to enjoy the exquisite glory that Vienna provides, as well as explore the many historical and fascinating sites it boasts.
Our complete three day Vienna itinerary will take you on an unforgettable journey, leading the way and making sure that your trip is overflowing with non-stop beauty. Let the stress of planning ease, and keep this guide with you to ensure you have yourself an amazing three days in Vienna!
This ancient city lies on the banks of the Danube River and is known for being the birthplace of free-thinking and artistic advancement! Vienna's cafes are set within an inspiring ambiance, and it is said that you will feel as if you have consumed both time and space, yet only coffee will be found on your bill!
You can see Vienna's gorgeous sites walking along the streets, and exploring this picturesque city on foot is a must! Take in the upbeat rhythm of Vienna's streets as you enjoy many statues and imperial architecture. There are cafes everywhere, as well as art galleries and plenty of museums. Walking is one of the best ways to get around Vienna as a lot of the attractions can be found close to each other.
However, Vienna is huge and there can be times when you will need a faster and less strenuous way to get around! The train stations and underground subways are wonderful ways to get from A to B in Vienna, and they can be found in most of the big cities.
You can also book tickets with U-Bahn metro systems. You can see the places for these buses quite easily as they are marked with a blue cube that has a white 'U' on it. You can save money with these by booking a day pass online or getting Vienna's local travel card. There are also buses and taxis found within Vienna, and this makes for a quick way to travel.
If you are wanting to travel in your own time, you can also hire a car or bike in Vienna. This is a great option when travelling, and it gives you a lot more freedom. If you don't trust your GSP, you can hire a private driver to take you from place to place and show you some of the best streets!
If need be, the airport also offers reasonable ticket prices for a flight from one part of Vienna to the next.
3-Day Vienna Itinerary Overview
Day 1 in Vienna: Kunsthistorisches Museum Wien, Austrian National Library, St. Peter's Catholic Church, St. Stephen's Cathedral, Vienna Opera House
Day 2 in Vienna: Schönbrunn Palace, Naschmarkt, Secession, Karlskirche, Albertina, Mariahilf
Day 3 in Vienna: Volksgarten, Rathaus, Prater, Museum of Applied Arts, Hundertwasser Apartment House and Museum, Danube Canal
More Places to See in Vienna: Central Cemetery, Wien Museum Mozart Apartment, Belvedere Palace, MuseumsQuartier
A huge part of planning a trip to Vienna is knowing which neighborhood you want to stay in! Ask yourself what kind of place you are looking for – peaceful or bustling? Do you want to be close to Vienna points of interest or do you enjoy long journeys? Would you like to experience the luxurious side of Vienna, or are you more interested in the quirky parts? All of this comes into play, but we will share some of the best options of where to stay in Vienna!
If it's your first time in Vienna, then the area of Innere Stadt is the best place for you to stay. This neighborhood is central and is also where most of Vienna's beautiful historical sites can be found. You can see all of the best architecture and do some magical sightseeing without having to travel far. One of the best parts about this neighborhood is that it is surrounded by the Ringstrasse wall, which once used to be the city's official wall.
Neubau is by far the coolest place to stay in Vienna! This is where Vienna showcases its trendy art galleries, cafes with unique character, and plenty of designer clothing shops. The restaurants in this area are also well worth checking out and provide tasty cuisine set in unusually decorated buildings.
If you want to learn more, be sure to read our awesome guide on the COOLEST areas in Vienna!
This remarkable hostel provides spotless accommodation that is also conveniently close to the Wein Westbahnhoff station. The hostel members pride themselves on the cozy and friendly vibe that exudes from their establishment. There is also an amazing garden and music area for you to put your feet up and relax after a long day of adventuring!
Discover Vienna on foot while staying smack dack in the city center in this modern but cozy apartment. And if you do plan to venture out, this home is footsteps from the bus station.
Do you like meeting new people on your travels? If that's you, this is the spot to be; the private room is in a huge home where you share the space with a few people that will quickly feel like family you may end up going o future adventures with during your time here.
Not to mention, even with a house full of people, the place continues to stay immaculate. With a full kitchen to use whenever you please as well as a cozy living area that has an organized space to play board games or cards, you may not even leave home!
Best Budget Hotel in Vienna – Pension Wild
This budget-friendly hotel also happens to be a historical building in Vienna dating back to 1904! It has been renovated and provides elegant accommodation for those in Josefstadt. The hotel is close to two subways, both the Rathaus and Volkstheater Underground Stations. The rooms are comfortable and the staff is always smiling. This may be the best place to stay in Vienna during your visit!
Best Luxury Hotel in Vienna – House of Time
Enjoy 5-star treatment with an incredibly charming, artistic touch at The House of Time. These fancy suites are exquisite, each with their own theme. The hotel offers not only luxury accommodation, but style and an unforgettable hotel ambiance like no other. You can even book a room that has its own private room service, onsite bar, mini bar, and so much more are offered at the House of Time.
We're going to spend our first day in Vienna admiring some of the finest landmarks in the city.
9:00 AM – Kunsthistorisches Museum Wien
One of the best things about Vienna is its unique and rich artistic history; we're going to start the largest art museum in the country on our first day in Vienna! The Kunsthistorisches Museum Wien is a magnificent building that hosts many priceless artworks, but its very structure is also a masterpiece.
It showcases excellent architecture with an artistic ambiance! Stroll the gardens and admire the external features of the building, then make sure to tour its interior. One of the most unforgettable parts of this museum is the signature octagonal dome.
12:00 PM – Austrian National Library
The Austrian National Library is the largest library in the country so expect a library that oozes with grandeur of a whole new kind! There are over twelve million items in its enormous collection. The library building itself has been standing since the fifteenth century and carries a beautiful history of its own (that you can read up about when you are there). It was originally built as a part of the glorious Hofberg Palace and Sisi Museum.
3:00 PM – St. Peter's Catholic Church
Also known as the Peterskirche, this Roman Catholic Church is one of the major Vienna landmarks and a highlight for any Vienna itinerary! Even from its exterior, it boasts a magnificent amount of classic domes, reliefs, and exquisite statues. Once you open those doors and step inside, you will have your breath taken away by this church's uniquely colorful interior and form.
4:00 PM – St. Stephen's Cathedral
Food Recommendation: Enjoy a luxurious meal at Cantinetta Antinori Gastronomie GmbH and be sure to try one of the many delectable wines made on the family estate!
Vienna has a host of fascinating and significant buildings, and St Stephen's Cathedral is one of the most revered! It is the main mother church of the Roman Catholic Archdiocese and is where the seat of the Archbishop is, therefore, it is the most important Roman Catholic church in the whole of Austria!
7:00 PM – Vienna Opera House
The Vienna State Opera House is one of the most famous and revered opera houses in the entire world, and it hosts a large variety of performances that are rich with culture and tradition. It is a true legacy of Vienna's artistic accomplishments.
Each season, the schedule will feature 350 shows of more than 60 different operas and ballets! Every night there is a world-class artist among a permanent ensemble of Vienna Opera House members, accompanied by an orchestra. The orchestra is also impressively made up of the same artists from the Vienna Philharmonic Orchestra.
Enjoy world-class performances for a dazzling night out in Vienna! You can also enjoy events at the Vienna Opera House, such as special banquets and balls.
When you travel to Vienna, there are some places that you can't miss! Enjoy your second day in Vienna with these amazing sights and beautiful places.
9:00 AM – Schönbrunn Palace
The jaw-droppingly exquisite and extravagant Schönbrunn Palace is a treasure trove of Viennese history and a place of opulent luxury! The palace, once the home of the famous Habsburg rulers, has 1,441-rooms and an unending amount of excellent features and displays throughout both the gardens and indoors. This palace was
12:00 PM – Lunch at Naschmarkt
Can you imagine a market that could be described as luxurious? Vienna is probably the only place in the world where there is a luxurious authentic market. There is an endless variety and range of products. Whilst strolling, you will never cease to find something new to see, taste, and simply enjoy!
Opened in the 16th century, the market has a history and used to serve as a marketplace for the Austrian empire to sell goods to farmers from overseas and outside of the city. In today's time, the Naschmarkt provides a vast array of services! It is a priceless place to enjoy Viennese cuisine and experience the language and culture of the local people.
2:00 PM – Secession
The Secession is a fascinating exhibition and structure of huge significance. Built in 1897, it marks the beginning of modern art in Vienna and pays homage to the powerful movement. When it was first introduced, it was highly controversial and clashed with the extremely traditional and conservative idea of art in that era.
Secession is a monument that honors the first designers and artists who were devoted to their forward-thinking and internationalist view of art! This is one of the very best and most interesting places to visit in Vienna!
3:00 PM – Karlskirche
Also known as St. Charles Church, Karlskirche is a fascinating, religiously significant marvel in Vienna! One of the main features of this magnificent church is its massive cupola, which was the last piece of work done by an eminent Viennese architect, Johann Bernhard Fischer von Erlach.
Karlskirche was built in the seventeenth century, and it was constructed because of a vow taken by Emperor Charles VI during a plague epidemic in Vienna. The church pays homage to the patron saint, Saint Charles Borromeo, and you can even find exhibits in the church that display his now very old traveling clothes!
4:00 PM – Albertina
If you love all things art and drawing, then you MUST visit the Albertina during your three days in Vienna! This museum is home to over 65,000 drawings and approximately one million old master prints. In fact, it has one of the largest and most important print rooms in the whole world!
The museum is special to Vienna, but it is also a monument that holds heralds of history from days long past and can give insight into the world's artistic past.
You can also enjoy a host of majestic graphical words from the modern era, as well as impressive photographs and architectural designs.
7:00 PM – Mariahilf Neighborhood
After a long day of exploring Vienna, it's time to sit down and have a nice meal and tall stein of beer. The best area to unwind in the city is definitely the district of Mariahilf.
Mariahilf is currently one of the trendiest neighborhoods in Vienna is very popular with younger crowds. Some of the coolest Viennese cafes and bars are located around this quarter so it makes for an excellent place to blow off some steam and get stuck in a long conversation. There are a lot of students around so the conversations may veer towards the academic what's currently ailing society.
Are you wanting to know which places to visit in Vienna? Well, our itinerary covers a variety of places to go and things to do during your visit. If you plan on spending a weekend in Vienna, three days, or even a week, these activities will guarantee that you have an amazing time!
9:00 AM – Volksgarten
The Volksgarten is an extremely scenic public park that is apart of the Hofberg Palace, and it is well worth seeing! The park itself was built over the historical site of the city fortifications that got destroyed by Napoleon in 1809.
The park boasts historical value, pristine gardens, soothing fountains, and a gorgeous place to stroll about and enjoy one of Vienna's most sculpted flower and bush formations. Start your morning easy and get the cobwebs out of your eyes before we start day 2 of our Viennese itinerary.
10:00 AM – Rathaus
The Rathaus is Vienna's City Hall. It is also the most expensive monument that has been built in Vienna during the 19th century! It was originally constructed between 1872 to 1883 and has an incredible neo-gothic design.
There is a lovely 100-meter tall tower that resembles a cathedral bell tower, and it sticks out like an oddly beautiful sore thumb! The tower is topped by a significant statue of a regal armored knight holding a lance. In fact, you will find statues of Viennese nobels all over the Rathaus grounds.
12:00 PM – Prater
Officially known as Wurstelprater, Prater is one of the most fun and exciting amusement parks in Vienna! Not only will you find a host of incredible sites, rides, and uncanny food stalls, but you can also enjoy an iconic ride on Vienna's most popular and world-renowned symbol – the Wiener Riesenrad Giant Ferris Wheel. Movie buffs will also interested to hear that this Ferris wheel is where one of the most famous scenes from The Third Man – an iconic movie starring Orson Welles and made in Vienna – was filmed.
3:00 PM – Museum of Applied Arts
Also known as MAK, the Austrian Museum of Applied Arts is an extraordinary museum and one of the most fabulous structures in Vienna! One walk around here will have you feeling inspired and invigorated with a fresh new set of eyes to lay on the world. It has been around since the eighteenth century and has a lot to boast about in terms of its function and architectural properties!
5:00 PM – Hundertwasser Apartment House and Museum
The artist in which this entire adventure pays homage to is Friedensreich Hundertwasser, and -although his name might be a tongue twister- it is well known to all Viennese households. The Apartment House is one of his very first and very influential designs. He was an architect with a love for out-of-the-box thinking and a dream to inspire people all over the world to create their own paradise on earth!
7:00 PM – Danube Canal
Spend your last day in Vienna lounging by the lazy Danube Canal. Whilst a fairly unremarkable sight on its own, during the summer the canal can get pretty busy with pedestrians. Lots of people come here at the end of the day to relax and drink beers with friends!
There are lots of bars and restaurants around the Danube Canal. Strandbar Herrmann is probably the best of the bunch and features some excellent DJ sets. There's also Badeschiff Wien, similar to Strandbar, as well as Motto am Fluss, which is a bit fancier. Regardless of which you end up choosing, relaxing with a large beer and some chips is the best way to end your Vienna itinerary.
Need a place quick? Here's the best neighborhood in Vienna
Ready to go BEYOND our three day Vienna itinerary? Here some other places to check out around the city!
Central Cemetery
If you want to know what to see in Vienna that is unusual and mysterious, then the Zentralfriedhof (Central Cemetery in English) definitely falls into that category! Some may not be comfortable with it, and therefore you can skip this option if that is the case, however, there is a serene atmosphere and a sense of beauty found at this cemetery that is unique to Vienna.
Wien Museum Mozart Apartment
One of the best things to see in Vienna in three days for all history and classical music lovers is to visit Mozart's Apartment at the Wien Museum. You can walk in the footsteps of this iconic, revered, and gifted musician.
Feel the ambiance of this special place, a place where Mozart once sat and wrote his world-famous music! You can even glimpse the very same views he had and feel the inspiration that came forth from it all.
The Belvedere Palace
The Belvedere Palace is very similar to the Schönbrunn Palace: both are formally royal estates turned museums, both are opulently designed, and both are quite massive (though the Schönbrunn is bigger).
What The Belvedere offers that the Schönbrunn Palace does not though is one of the finest collections of art in Vienna, including one of the most hyped paintings in the modern era: The Kiss by Gustav Klimt. Considered by many to be a tour-de-force and even greater than the Mona Lisa, buying a ticket for the Belevedere Museums is worth seeing The Kiss alone.
MuseumsQuartier
The MuseumsQuartier is a semi-enclosed area of Vienna that is made up of 4-5 different museums. It's a good place to visit in Vienna if you want to see a couple of different exhibitions in a row without having to walk around the city.
The Leopold Museum is probably the most popular attraction in the district as it features the most impressive collections. Dedicated mostly to the modernists and the Succesionist movement, this museum features works of art from many of the greatest Viennese painters, including Schiele, Klimt, and more. The Schiele is particularly impressive and shouldn't be missed by anyone interested in his work.
When traveling the world, it's vital that you choose a time of year that suits your individual travel needs and desires. Knowing when to plan a trip to Vienna depends on what you want to see, how you want to experience it and whether or not you want to visit during peak season. Our Vienna itinerary will share some options to help you plan your trip!
Vienna has an oceanic climate, with pleasantly warm summers and icy dry winters. Peak season in Vienna is during spring and summer, with summer falling between the warm months of June to September. This is when most people flock to enjoy the good weather and get all of their sightseeing done in the sunshine.
If you want to experience a winter wonderland (complete with snowfall and Christmas markets) then visiting Vienna in December is perfect. If rainy days spent in coffee houses sounds like something you want to make the best of, then visit in June, as this is when Vienna has the most rainfall on average.
The best periods to visit Vienna are typically between April and May, or September and October. The weather is delightful and mild, with no extremes of any kind during these months. The upside of visiting during these months- as opposed to peak season- is that the prices of accommodation stay reasonable and don't skyrocket.
Vienna has a truly impressive public transport network. Practically every part of the city is serviced by some sort of transit whether it be by bus, tram, or metro. Such connectivity makes backpacking in Vienna extremely easy.
For a city of its size, Vienna's underground metro network is very impressive. The metro, or U-Bahn, is composed of six different lines that pretty much cover all of the top sights in Vienna. Even if you're staying in the middle-of-nowhere Vienna like Donaustadt, you can still be in the city center in a half hour.
When using the metro, note that there are no turnstile kiosks where you would validate your ticket to gain entry BUT you still need to stamp it at a separate machine like it was back in the Industrial Fuckin' Revolution.
What the U-Bahn doesn't cover, trams and buses do. The tram network extends very far out into the outer neighborhoods of Vienna -. Ottakring, Funfhaus, and Wahring all have dedicated lines. So, again, don't feel cut-off if you're staying further outside the city center.
At 2.40 euro, tickets for public transport are a bit on the expensive side. They're only good for one ride as well, which is a bit annoying. Since there are very few if any places that require to show a ticket, some people take a risk and ride without one. I'll let you make that call yourself whether or not it's worth dodging the occasional tram cop.
If you're spending more than three days in Vienna and think that it would be worth it, buy a transit pass. You can buy a 48-hour pass for 14.10 euros or a 72-hour pass for 17.10 euros.
Depending on when you visit Vienna, you'll need to pack accordingly i.e. warm clothing in the winter and lighter clothing in the summer; perhaps some outdoor gear as well if you plan on going to the Austrian Alps. For information on what to pack, refer to our general backpacking packing list article.
Although Vienna is not a prime spot for crime, it is always good to know some general knowledge about keeping yourself and your belongings safe while enjoying our Vienna itinerary. In fact, Vienna is a preferred travel destination because of it's low crime rate, so we don't expect you will run into trouble, but it is always better to be safe than sorry.
You may come across a lot of "Mozarts" dotted around Vienna, and these are typically panhandlers trying to sell tickets to concerts or performances. To get them to back off, simply state a strong 'no' and move on. You should be left alone. Buy your tickets from companies directly, as you don't want to fall prey to a scam.
While traveling in Vienna, be aware of the cyclists. The cyclists in Vienna are super fast, and it can be easy to bump into them if you don't look where you are going. Avoid this by keeping vigilant on the roads. There is a section clearly marked on the roads for cyclists, so this isn't a major issue, but just make sure not to veer into this section by accident.
Keep in mind all of the general safety rules, such as not leaving your belongings unattended in a public space and making sure you don't walk around with your handbag open wide. Try to avoid walking alone at night, as it is always safer to have a trusted company with you whilst walking.
For more information about keeping safe during your travels, read our list of crucial safety tips!
Don't Forget Your Travel Insurance for Vienna
ALWAYS sort out your backpacker insurance before your trip. There's plenty to choose from in that department, but a good place to start is Safety Wing.
They offer month-to-month payments, no lock-in contracts, and require absolutely no itineraries: that's the exact kind of insurance long-term travellers and digital nomads need.
SafetyWing is cheap, easy, and admin-free: just sign up lickety-split so you can get back to it!
Click the button below to learn more about SafetyWing's setup or read our insider review for the full tasty scoop.
Find out what people want to know when planning their Vienna itinerary.
Your trip to Vienna will be full of blissful galavanting, aesthetic scenery, unending historical knowledge, gorgeous imperial buildings, and plenty of priceless gems! Vienna has so much magic, and with our three day Vienna itinerary in hand, you will know all the best places to go and soak it all in!
The memories made on this adventure will be kept for an entire lifetime, and you will have stories to share with loved ones forever.
To make sure you can visit every hotspot, you need to have the right travel budget. Find out how expensive Vienna is, and how to use a couple of tips and tricks to keep a bit of money in your pocket. Even if you're pushed for time then there are still some great day trips to take from Vienna too.
---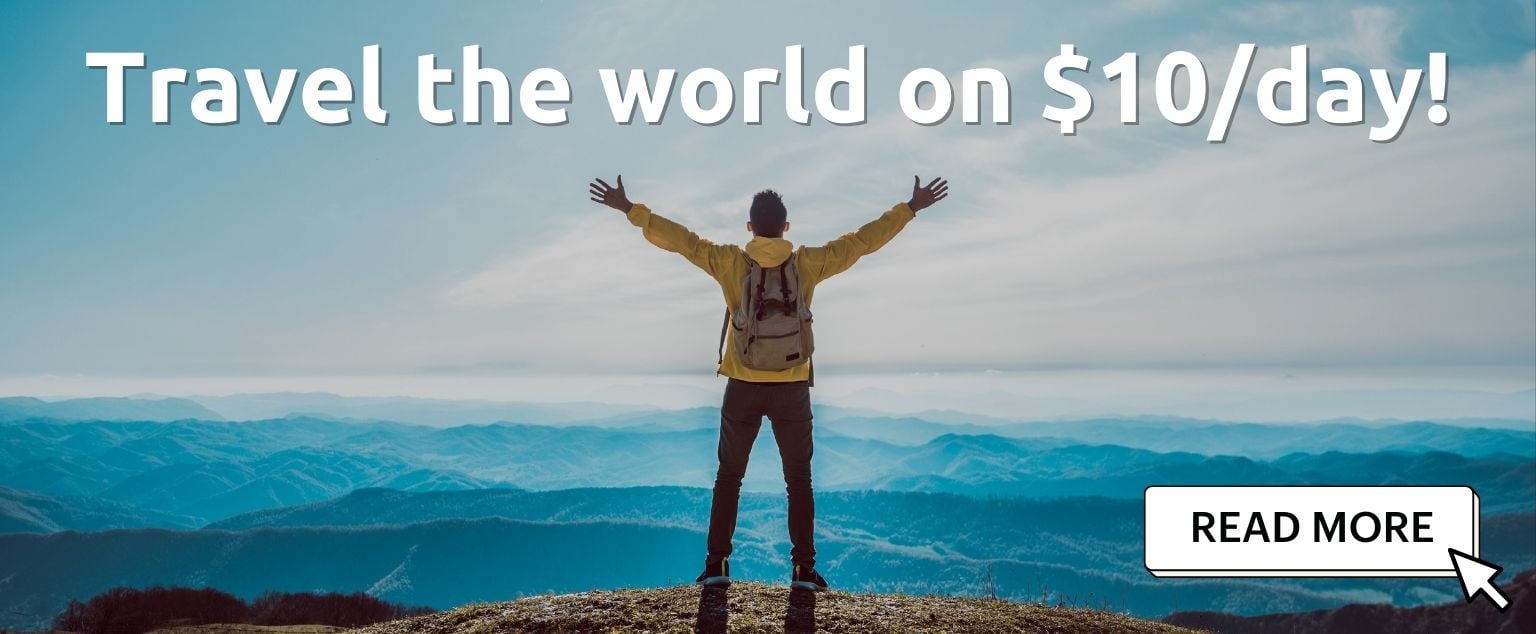 And for transparency's sake, please know that some of the links in our content are affiliate links. That means that if you book your accommodation, buy your gear, or sort your insurance through our link, we earn a small commission (at no extra cost to you). That said, we only link to the gear we trust and never recommend services we don't believe are up to scratch. Again, thank you!