Nestled along the Eastern Alps and the border of Germany, lays Salzburg, Austria's storybook city. With crisp, clean air, tidy streets, and snow-capped mountains, countless visitors are allured by Salzburg's fairytale-like enchantment.
Many people know Salzburg as the primary location used for filming the famous movie, "The Sound of Music," as well as the birthplace Wolfgang Amadeus Mozart. Creativity in Salzburg runs deep and is evident in every aspect of the city's culture, heritage, and history.
To help you explore the city with ease, we've laid out the perfect Salzburg itinerary! Whether you're spending 2 days in Salzburg, or two weeks, we've packed it full of useful information that will ensure you hit the city's highlights, as well as some hidden gems!
Here is a quick look at the seasons so you can decide when to visit Salzburg!
The Summer months (June – August) are a great time to visit Salzburg in terms of warm weather. However, the pleasant temperatures are accompanied by plenty of rain. Precipitation in summer is abundant, and up to half of the days of the season have significant rainfall.
If you're planning a 2 days' trip to Salzburg during June, make sure to stick around for the annual Dult Fair! This is one of Salzburg's top festivals, it's a traditional folk festival for young and old!
During the fall (September – November) months the temperatures will start to decline, and the first snowfall of the season usually starts in November. If you don't mind cooler temperatures, this is a great time to travel to Salzburg and beat the tourist crowds!
The winter months (December – February) are cold with temperatures at, or just below, freezing. Touring Salzburg in December is very popular as the whole town is decked out for Christmas and transformed into a winter wonderland.
Spring in Salzburg (March-May) sees a rise in temperatures, however, snowfall in March and early April is common.
Choosing the right accommodation that fits with your travel plans will complement your Salzburg itinerary and make your trip that much more satisfying. There are lots of options in varying styles and budgets to choose from.
Salzburg is a small and compact city, and the majority of the 'must-see' Salzburg attractions are located within or near the Old Town. Therefore, you can't go wrong choosing an accommodation option in this area.
If you have more time to spend in Austria and are looking for accommodation outside the busy center of Salzburg, Saint Gilgen is a great option! This charming town is located just 17 miles from Salzburg's city center and will allow for a more peaceful and relaxing vacation.
This small village has a scenic setting and is a great place to base your Salzburg itinerary from. Whatsmore, it's well connected to the Old Town of Salzburg by public transportation, so getting in and out of the city will be a breeze!
If you're planning a budget vacation in Salzburg, the Yoho International Youth Hostel is for you! Some of the popular perks include free Wi-Fi, an on-site bar and restaurants with happy hour specials, and buffet breakfast available every morning (for a fee).
Located in the middle of the historic old town in Salzburg, this newly built and furnished apartment is ideal for first time visitors to Salzburg. It consists of a bedroom, a small fully-equipped kitchen, a bathroom and a dining area. Walk around and explore the city of Mozart, and come home to this comfortable place to rest from the weary day of sightseeing.
Dating from 1437, Hotel Turnerwirt is a family-run accommodation spot located a convenient 1.2-miles from the city center. The hotel has three parts – the main building, the atrium, and the romantic villa with a terrace! The building is quaint, but the rooms are modern, with free Wi-Fi running through the property and the usual hotel facilities provided.
If you're looking for lavish, 5-star accommodation, the Radisson Blue Hotel Altstadt is the best place to stay in Salzburg! It's located right in the Old Town, next to many popular Salzburg points of interest. Rooms are tastefully furnished and there is an on-site bar, restaurant, and room service.
Whether you're spending 2 days in Salzburg, or more, you're going to need to know how to get around the city. Public transportation is very efficient in Salzburg and transportation fares are reasonable.
Salzburg has a comprehensive bus route that covers all the major areas of the city and popular Salzburg landmarks!
If you're planning on using public transportation as your primary means of traversing Salzburg, you'll save money by purchasing a one-day unlimited travel ticket. This will give you access to the whole public transportation system in Salzburg in increments of 24-hours. Or, if you're spending a week in Salzburg, a weekly pass is also available.
However, we should note, the city is very compact and is easy to navigate! It's entirely possible you'll only need to make use of public transportation once or twice during your time in Salzburg, if at all.
Cycling is another popular option for transportation, and Salzburg is a very cycle-friendly city. However, do keep in mind that Salzburg's weather can be unpredictable at times. Make sure to check the forecast and take the month you're traveling to Salzburg into consideration.
Once you decide how many days in Salzburg you'll be spending, you can decide which method of transportation fits better with your plans!
Mirabell Palace and Gardens | Getreidegasse | Mozart's Birthplace | Residenzplatz | Hellbrunn Palace
Spend the first day of your Salzburg itinerary wandering the city's Old Town! Discover the imposing beauty of the architecture, the stunning scenery of the landscape, and the historical highlights of Salzburg!
Day 1 / Stop 1 – Mirabell Palace and Gardens
Why it's awesome: Marabell Palace and gardens offer a romantic history and stunning scenery.
Cost: Free
Food nearby: Cafe Fingerlos J.M. Fingerlos is a cozy coffee shop offering classic Austrian fare, including sweets and great coffee!
Mirabell Palace is a historic building in Salzburg that dates back to 1606! The palace was constructed in baroque architecture and is a must-see Salzburg attraction.
Inside the palace, you'll find the famous Marble Hall, which is regarded as one of the world's finest wedding venues. Make sure to look out for the imposing sculptures that adorn the marble staircase leading to the hall!
This is one of the best places to visit in Salzburg for music lovers. The palace and its gardens were used as the filming location for several scenes from the 1965 movie "The Sound of Music." Young Mozart also performed many concerts in the Marble Hall!
The palace is additionally known for its pristine gardens so do check out the impressive landscaping. The gardens are a horticultural masterpiece and will offer some of the best photo opportunities during your Salzburg itinerary!
Make sure to check out the Pegasus Fountain, encircled by statues representing the four elements: earth, water, air, and fire! Also worth checking out is the Dwarf Garden, where you'll find sculptures modeled after real-life people from the 1700s. Note that the Dwart Gardens are closed during the winter months.
The palace and gardens are open daily and entrance is free!
Insider Tip: The palace was used to film the famous Do-Re-Mi sequences from "The Sound of Music"!
Day 1 / Stop 2 – Getreidegasse
Why it's awesome: Getreidegasse is a famous shopping street in Salzburg. It's also the birthplace of Wolfgang Amadeus Mozart!
Cost: Free
Food nearby: Cafe Mozart offers a full menu in a relaxed setting. The prices are very reasonable and the cafe is open long hours every day.
Getreidegasse, also referred to as Grain Lane, is a busy shopping street in the historic Altstadt of Salzburg. It's situated in the heart of Salzburg's Old Town and has been a UNESCO World Heritage Site since 1996.
This iconic street offers upmarket boutiques set amongst medieval streets. The narrow, tall row houses epitomize Salzburg's medieval architecture. Admire the wrought-iron signs and portal windows from an Austrian era long-ago era. Many buildings also lead to picturesque passageways and courtyards offering a quiet reprieve from the busy crowds!
Besides stylish boutiques, you'll also find a handful of stores selling Mozart souvenirs and "The Sound of Music" memorabilia. Cozy coffee shops and local restaurants are also abundant in the area!
The streets other popular claim to fame is the fact that it's the birthplace of Wolfgang Amadeus Mozart! The famous composer was born at Number 9, where he lived until the age of 17.
Whether you're a serious shopper or not, this historic area of the city is a must-see stop on your Salzburg itinerary.
Day 1 / Stop 3 – Mozart's Birthplace
Why it's awesome: This museum is the childhood home of one of the world's most famous composers!
Cost: USD $12.00
Food nearby: Burgerista serves quality make-your-own style burgers. There are lots of toppings to choose from and veggie burgers are also available.
Mozart's Birthplace, or the Mozart Museum, is located in the house formerly occupied by the Mozart Family. Following his birth in 1756, he lived in this location with his family until 1773.
Mozart's former house became a museum in 1880 and contains numerous original artifacts from the composer's lifespan, as well as from his widow and children. Discover the brilliance of Mozart as you view the exhibitions in the rooms of the house where he was born.
Start your visit on the museum's third floor, which will provide you with an introduction to the Mozart family. Look inside the room where Anne Maria Mozart gave birth to her son and view the violin Mozart played as a child. Learn about Mozart's sons, Karl Thomas, and Franz Xaver Wolfgang, both of whom also grew up to be famous, well-known composers!
On the second floor, you'll see a sampling of costumes and models from Mozart's greatest operas. You'll also be able to listen to musical excerpts and see the original scores. The first floor focuses on Mozart's day-to-day life.
Journey back in time as you view the original furniture, family memorabilia, and Mozart's own musical instruments from the 18th century!
The Mozart Museum presents a fascinating insight into the life and talent of a musical genius, you don't have to be a history buff or a music lover to appreciate this stop on your Salzburg trip itinerary!
Day 1 / Stop 4 – Residenzplatz
Why it's awesome: This large historic square contains several popular Salzburg attractions and is an important venue for cultural events.
Cost: Free
Food nearby: Gasthaus Zwettler's is a fun place to eat out in Salzburg. Their menu showcases the local cuisine and includes a variety of vegetarian options!
Right in the heart of Old Town Salzburg, you'll find Residenzplatz. This large, stately square is one of the city's most popular places to visit! It's home to two bishops' palaces, both of which are excellent examples of Baroque and Renaissance architecture.
Designed in the late 16th century, Residenzplatz contains many iconic Salzburg tourist attractions! The centerpiece of the square is the Residenzbrunnen (Residence Fountain) fashioned with intricate horse, dolphin and Atlas sculptures. This grand fountain was also used as the backdrop in several scenes from the movie "The Sound of Music."
The Salzburg Residenz lays on the west side of the square. This regal palace dates back to the 13th century and contains 180 rooms! If you have time, take a self-guided audio tour through the palace. Visit the opulent rooms and learn the rich history of the building.
See the Rittersaal Room where Mozart performed! Also of note when you tour the palace is the Residenz Gallery's fine collection of European art.
On the east side, you'll find several interesting museums to explore, including the Panorama Museum, which contains a circular painting of Salzburg in 1829. Guests can view the large 85-foot circumference painting through telescopes!
Mozartplatz is located just next to the square. The large courtyard is best known for its memorial statue of composer Wolfgang Amadeus Mozart, it's definitely worth a quick stop for a photo opportunity!
If you're planning an itinerary for Salzburg during December, the Residenzplatz really comes alive with festive holiday cheer. Christmas markets are set up around the residence fountain and the stalls are filled with Christmas crafts and food vendors. Pick up some mulled wine and enjoy the cheerful atmosphere!
Day 1 / Stop 5 – Hellbrunn Palace
Why it's awesome: A lavish palace noted for its gardens, waterworks, and trick fountains!
Cost: USD $14.00
Food nearby: Park Cafe Schloss Hellbrunn is a friendly cafe located next to Hellbrunn Palace. They serve typical cafe fare (sandwiches, soups, and salads) with the addition of Austrian specializes, including dessert!
Hellbrunn Palace, or Schloss Hellbrunn, is an early Baroque palace. It was built from 1613 to 1619 as a place for celebrations and also as a summer residence for Markus Sittikus, who was both a prince and an archbishop.
While the whimsical interior of the palace is worth a visit, the palace is most famous for its trick fountains, located inside the 148-acre gardens. Sittikus designed the fountains to entertain and trick his guests.
The fountains spray at seemingly random moments. If you're traveling to Salzburg with kids, they'll love running through the water shooting from the different statues and structures of the fountains.
Built in 1750, the Mechanical Theater is the newest feature of the fountains. It portrays a Baroque city and has approximately 200 water-operated characters. It's definitely one of the most unique Salzburg attractions you'll see when visiting.
A tour of Hellbrunn Palace includes visiting the water games area with a guided tour, a castle tour with an audio guide, and a visit to the Folklore Museum.
If you're only planning a 2-day itinerary in Salzburg, visiting Hellbrunn Palace will most likely be the only time you'll need to use public transportation. The palace is about 4 miles from Salzburg city center, hop on a bus or hail a taxi to save time.
Insider Tip: The palace gardens are free to enter and are open every day until dusk. If you visit, make sure to visit "The Sound of Music" pavilion where the famous 'Sixteen Going on Seventeen' scene was shot.
Grünmarkt | Love Locks Bridge Salzburg | Salzburg Museum | Salzburg Cathedral | Petersfriedhof | Fortress Hohensalzburg
Your 2-day itinerary in Salzburg will see you discovering more of the local culture and history. You'll get a chance to rub elbows with the locals and dive deeper into the city's history. All of the sites we've included are located in Old Town and can easily be reached on foot.
Let's get started on your self-guided Salzburg walking tour!
Day 2 / Stop 1 – Grünmarkt
Why it's awesome: Grünmarkt is your typical European market, it provides a welcoming social atmosphere and plenty of delicious local food!
Cost: Free
Food nearby: You'll find lots of food options in the market, but one of the more popular items is definitely the giant pretzels sold at the Salzburger Brezen stand!
Grünmarkt, or Green Market, is a farmers market in Salzburg. Since 1857 the market has served as a popular meeting place for young and old. Locals and tourists love to visit to pick up fresh goods and souvenirs.
You'll find dried and fresh fruit, cured meats and cheeses, fresh-baked bread and pastries, as well as handicraft items such as baskets, leathers, clothing, and much more! Stroll the stalls and discover more of Salzburg's local culture.
The market is open full-day hours during the week, half-day hours on Saturday, and is closed on Sundays. Saturday is the market's busiest day, so if you're spending a weekend in Salzburg, this is a great time to visit it experience the market in high drive.
Insider Tip: If you're visiting one of Salzburg's gorgeous parks, the Grünmarkt is the perfect place to pick up some picnic provisions beforehand!
Day 2 / Stop 2 – Love Locks Bridge Salzburg
Why it's awesome: The Love Locks Bridge in Salzburg celebrates love and is a great quick stop on your Salzburg itinerary for a photo opportunity!
Cost: Free
Food nearby: Swing by Sternbräu for classic Austrian fare and a great beer selection.
While you're in the area of Grünmarkt, swing by the Love Locks Bridge Salzburg. It's only about a 5-minute walk from the markets and definitely worth a visit! You'll be able to snap some great photos of the locks and the bridge with the beautiful Alps in the background.
If you're spending time in Salzburg, Austria with your significant other, partake in the century old-tradition of inscribing both of your initials in a lock! You can then attach it to the bridge, and toss the key into the river.
Every time you travel back to Salzburg you'll be able to revisit the bridge and see your 'love lock'!
Day 2 / Stop 3 – Salzburg Museum
Why it's awesome: The Salzburg Museum is dedicated to the artistic and cultural history of the city and region of Salzburg!
Cost: USD $10.00
Food nearby: Gasthof Goldgasse offers delicious food prepared using locally sourced ingredients. They're also highly rated for their friendly service and fun atmosphere!
The Salzburg Museum serves as an informative and educational museum of art and history and traces the development of Salzburg as a city. In 2009, the museum received the European Museum of the Year Award. It's a celebrated institution that showcases everything from Roman excavations to royal artifacts.
Visit the museum and receive a comprehensive history of the city, from its historic past to its present-day culture. The museum contains both traveling and permanent displays. Permanent exhibitions include artifacts and displays on the subjects of art, science, architecture, literature, music, and more.
The music exhibition is particularly well-done and interesting. You'll find an entire room of historic musical instruments. This section of the museum tells of the musical taste of past eras, historical events, and musical personalities.
The Salzburg Museum is partnered with the Panorama Museum. These museums are connected to each other by the underground Panorama Passage, which exposes a section of a Roman wall covered with murals and models of Salzburg at related points in its development.
If you're planning a 3-day itinerary in Salzburg, this museum is another popular attraction in the city and definitely worth checking out! The Salzburg Museum is open every day except Monday.
Insider Tip: Free guided tours of the museum are offered every Thursday at 6:00 pm.
Day 2 / Stop 4 – Salzburg Cathedral
Why it's awesome: This grand cathedral is one of Salzburg's most important historic sites and is one of Europe's most magnificent churches.
Cost: Free
Food nearby: If you're looking for a healthy place to eat in Salzburg, head to the Wokman Natural Kitchen. This veg-friendly restaurant provides tasty food and very reasonable prices.
The Salzburg Cathedral is famous for its long and dramatic history. The church dates back to 774 when it was consecrated as a cathedral.
The building has survived eight fires, however, the fire of 1598 ruined much of its original structure. The cathedral was completely rebuilt in Baroque style in the seventeen century to its present appearance!
One of the cathedral's most prominent features is its stunning, large dome! At 232 feet high, it's the most impressive architectural design of the Salzburg Cathedral. It's adorned with 16 frescos in two rows, each was painted by Donato Mascagni of Florence and portrays scenes from the Old Testament.
Mozart also has ties to this historic church. He was baptized inside the cathedral the day after his birth and he later became the cathedral's organist, from 1779 to 1781.
The cathedral is a masterpiece of early Baroque art. It's open every day and is free to visit, although donations are welcome!
Day 2 / Stop 5 – Petersfriedhof
Why it's awesome: Historic cemetery with baroque tombs as well as 12th-century catacombs.
Cost: Free
Food nearby: Stiftskeller St. Peter serves creative dishes in an elegant setting. It's also reputed to be one of Europe's oldest restaurants.
The Petersfriedhof, or St. Peter's Cemetery, together with the burial site at Nonnberg Abbey, is the oldest cemetery in Salzburg. It's located at the foot of Hohensalzburg Castle and the Festungsberg Mountains!
The cemetery's origins date back to around 700 when the adjacent St. Peter's Abbey was established by Saint Rupert of Salzburg. The abbey's cemetery was first mentioned in an 1139 deed! The cemetery continued to be used until it was closed in 1878.
However, in 1930 the monks of St. Peter's successfully urged for the admission of new burials. Today, it continues to be used as an active burial site. Many notable Austrians were buried here, including Maria Anna Mozart, the older sister of Wolfgang Mozart.
A highlight of St. Peter's Cemetery is the catacombs, which are carved into the rock of the Festungsberg Mountainous. The mystical caves served as burial sites and today they can be visited year-round for a small admission fee.
Climb the stone-carved stairs and work your way back into the rock-cut rooms. You'll be able to view altars, faded murals, and inscriptions. Located on this site are also two small chapels: The Maximuskapelle and the Gertraudenkapelle.
The cemetery is relatively small and tucked into the mountainside. Walk the stone-paved paths through the beautifully-maintained grounds and enjoy a quiet break from the city.
Petersfriendhof is located next to FestungsBahn Cable Railway. This is the cable car service that will take you to the Fortress Hohensalzburg, the next stop on our Salzburg itinerary!
Day 2 / Stop 6 – Fortress Hohensalzburg
Why it's awesome: Fortress Hohensalzburg is a mountaintop fortress that is one of the biggest medieval castles in Europe.
Cost: USD $14.00
Food nearby: Panorama Restaurant Zur Festung Hohensalzburg is the attached castle restaurant, stop in for quality food and spectacular views.
Just a short cable car ride from the city center of Salzburg, you'll find the imposing Fortress Hohensalzburg. Hop on a cable car and cruise up the mountain to check out one of Europe's most impressive fortresses.
The castle was built in 1077 by Archbishop Gebhard. The complex has served as a fort, a private residence, a prison and military barracks.
Today, you can visit the walled castle and browse the art exhibitions and museums found inside! As you tour the rooms, you'll see where royalty once lived. Admire the intricate Gothic wood carvings adorning the walls of the Golden Hall, and marvel at the Golden Chamber, where you'll find lavish furnishings befitting a king!
You can tour the fortress on your own, or pick up an audio guide for a more insightful view of the castle. The audio guide will explain various aspects of the rooms, torture chamber and battlements!
While you're here, climb the Reckturm watchtower for unparalleled views of Salzburg and the surrounding area! There are also three museums to explore, including the Marionette Museum, which displays puppets from the Salzburg Marionette Theater.
Fortress Hohensalzburg is open every day. The cable railway runs every 10 minutes and will take you from the city to the castle in just minutes! Alternatively, you can walk up Festungsgasse lane until you reach the fortress courtyard.
The city views and well-preserved castle complex makes this one of Salzburg's most popular attractions!
Insider Tip: The castle complex hosts a number of cultural events during the heavily touristed summer months. If you're planning a Salzburg itinerary during summer, check the Festung Hohensalzburg website for a scheduled list of concerts and events!
Haus der Natur Salzburg | Freilichtmuseum Salzburg | Stiegl-Brauwelt | Gaisberg Mountain | Volksgarten Salzburg
If you're planning a 3-day itinerary in Salzburg, you're going to need a few more activities to fill your time. Here are 5 more fun attractions we recommend checking out!
Haus der Natur Salzburg
Large, interactive science and natural history museum
Open every day from 9:00 am to 5:00 pm
Adult admission is USD $9.00 child admission (ages 4-15) is USD $7.00
The Haus der Natur Salzburg is a natural history and technical museum that offers a variety of displays and interactive exhibits. It mixes entertainment with education and is geared towards all ages.
The first floor of the Science center is dedicated to musical acoustics. From the wave nature of sound to the transfer of sound to the human ear, visitors will learn about everything relating to the theme of sound.
The museum also offers an aquarium where you can view exotic and indigenous aquatic creatures up close! There are 42 display tanks, the largest of which is 60,000 liters! See these underwater animals in their environment, designed to resemble those found in the wild.
Trying to decide what to do in Salzburg with kids? Take them to this museum! They'll love the different hands-on programs and will be thoroughly entertained for hours.
Freilichtmuseum Salzburg
A great way to experience the best of Salzburg's history
On-site restaurant and picnic area
Guided tours are available
Covering a total of 124 acres, the Freilichtmuseum Salzburg is Salzburg's largest museum. Discover 100 authentic and original historical buildings rebuilt on the museum grounds, each with a fascinating story to tell.
Uncover the history of farming, trades, crafts, and manufacturing as you explore old farmhouses and learn about the lifestyle of days long gone. Displays and exhibits fill the buildings and include everything from the history of the land, climate, and geology, to detailing what day-to-day life was like in the old days of Austria!.
To complete your experience, take a ride on the historic steam engine heritage railway. Travel through the scenic natural landscape and the houses of the museum grounds.
Stop by the museum shop to pick up unique souvenirs, including handmade items and chewy sweets! If you're looking for more unique Salzburg things to do to fulfill your itinerary, add this museum to your list of places to visit!
Stiegl-Brauwelt
Open every day from 10:00 am to 12:00 am
Beer tasting and exhibits on brewing history
Brewpub and restaurant serving Austrian cuisine
Stiegl-Brauwelt was founded in 1492 and is one of the oldest breweries in Austria! Today, you'll find many fun attractions inside this famous brewery. It offers a multi-sensory experience where you can see, hear, smell, and taste this country's beloved drink!
Visit the museum and learn the history of the country's most famous beer! Browse displays and exhibits and trace the timeline of Stiegl's delicious beverage.
Watch the museum's film, "The Nature of Beer." This interactive cinema impresses visitors with its 270-degree view and powerful floor projection that transports guests to the heart of the action. You'll go behind the scenes of beer production, from the origin of their raw materials to beer bottling.
Guided tours of the brewery are also available. English tours are given once daily, at 3:00 pm, all other tours offered are in German. You can also listen to their free downloadable audio guide, available in 6 different languages!
If you're hungry or craving a cold beer, stop by their pub and restaurant for a beer tasting and classic Austrian pub grub!
Gaisberg Mountain
Located to the east of Salzburg
The perfect place to enjoy some adrenaline-filled activities or a nice hike
One of the most popular local mountains in Salzburg
If you're a nature enthusiast planning a Salzburg itinerary, you don't want to pass up a chance to explore Gaisberg Mountain. The mountain is accessible year-round and located just a few miles from the city center of Salzburg!
You'll find over 12 miles of well-marked trails ranging in length and difficulty level. Climb the mountain and enjoy the breathtaking panoramic views of Salzburg. For adrenaline junkies, the Gaisberg is an inviting destination for mountain biking and paragliding during the summer months.
The mountain is easily accessible thanks to a bus link that runs from Mirabell Palace. Take the public bus No. 151 through the Gnigl part of Salzburg and straight up the Gaisberg. Experience a different side of Salzburg and explore the expanses of the Gaisberg Mountain!
Volksgarten Salzburg
The park is open 24/7 and entrance is free!
A quiet piece of nature in the middle of the beautiful city
Easily accessible by public transportation
Volksgarten Salzburg is a spacious urban park with plenty of activities to offer. During the summer months, guests can take advantage of the two large outdoor swimming pools, which are the oldest and second oldest swimming pools in the city.
The spacious pool area also offers sunbathing areas, drinking fountains, lockers, a snack bar, table tennis, and parlor games. The pool area is open daily from May to mid-September, from 9:00 am – 7:00 pm and the entrance fee is USD $6.00.
There are also beach volleyball courts, soccer fields, gym equipment, and miles of running/walking paths!
Every summer the park sets up a summer cinema series where weekly movies are screened, and admission is free! Make sure to check the park's event calendar for the full list of dates.
If you're looking for things to do in Salzburg in winter, the area turns into a winter wonderland! There is an ice rink set up for hockey and ice skating!
Whether you're spending one day in Salzburg or more, pay attention to your safety.
Overall, you should have nothing to worry about when you're visiting Salzburg. The city is considered extremely safe for tourists to travel to and just like all the other areas of Austria, it has an extremely low crime rate.
However, the usual common-sense precautions still apply. Avoid walking alone late at night, never leave your drinks unattended, and always keep an eye on your personal belongings.
Pickpocketing does occur, although rarely, in the busy areas of the city and on public transport. Some locals have reported the areas north of the train station and near the Basilica of Maria Plain to be a bit dodgy at night.
If you're traveling to Salzburg for 2 days via an overnight train and spending the night in a sleeping compartment, keep all of your valuables in the special container provided under your bed.
Overall, the risk of warning and dangers in Salzburg are low across the board.
Don't Forget Your Travel Insurance for Salzburg
World Nomads' mission is to support and encourage travellers to explore their boundaries. They offer simple & flexible travel insurance, and safety advice to help you travel confidently.
They've been doing it since 2002 – protecting, connecting, and inspiring independent travellers just like you.
Get a quote below or read our in-depth review!
World Nomads provides travel insurance for travelers in over 100 countries. As an affiliate, we receive a fee when you get a quote from World Nomads using this link. We do not represent World Nomads. This is information only and not a recommendation to buy travel insurance.
Day trips from Salzburg are a great way to explore even more of Austria's gorgeous landscape! They also offer travelers a chance to learn more about the culture. These trips highlight the areas outside the city and are a great option if you're spending 3 days in Salzburg, or more!
From Salzburg: Eagle's Nest Mountain Retreat Tour
Cross the German border into the Bavarian Alps and visit Hitler's former conference center and mountain retreat – the Eagle's Nest. The building was originally gifted to Adolf Hitler for his 50th birthday, and he held many meetings inside its walls. Explore the old conference room, dining area, and a small tea room with terraces.
This popular attraction offers great historical insight and information into the life of Hitler. The Eagles Nest retreat is located in the Kehlstein Mountains, and the grounds of the complex, as well as the drive up, provide guests with spectacular mountain views!
Tour to Hallstatt from Salzburg
Enjoy a day of exploring Hallstatt, a village on Lake Hallstatt's western shore in Austria's mountainous Salzkammergut region. Pass through the famous Salzkammergut en route to Hallstatt, known as the Pearl of the Salzkammergut. You'll see charming villages and be provided with an introduction to Hallstatt and the Salzkammergut!
In Hallstatt, take in the sights and sounds as you explore the city! Enjoy a leisurely walk along the lake and marvel at the cozy houses clinging to the mountainside. Pass by the Muhlbach waterfall and visit the local museum. The Bone House is one of the city's most popular attractions and will give you an interesting view of local family life!
Salzburg Sound of Music & Salt Mines Combined Tour Package
Salzburg is famous as being the location where the 1965 musical "The Sound of Music" was set, therefore, visiting the famous locations associated with the movie is the ultimate Salzburg experience! Travel to the beautiful areas in and around Salzburg, relive your favorite moments from the film, and take in the beauty of the natural landscape!
Explore another popular Salzburg attraction, the underworld caverns of the Salt Mines. Learn the history of how salt gave the area its economic wealth. Enjoy a day of history, adventure, and amazement as you relive the story of the Von Trapps, explore the lush landscape of Austria, and gain a better understanding of Salzburg's past.
Grossglockner High Alpine Road Day Trip
Discover the Grossglockner High Alpine Road in the heart of the Hohe Tauern National Park and learn about the fascinating landscape, geology, and environment of the area!
Stop by Hochmais for a quick photo opportunity and admire the surrounding mountains. Continue on to the Haus Alpine Naturschau and enjoy a short tour of the indoor and outdoor exhibitions!
Lastly, hike towards Kaiser-Franz-Josefs-Höhe and the Wilhelm-Swarovski Observatory or on the Gamsgrubenweg trail, depending on your desired hiking difficulty level. Enjoy a perfect day of sightseeing and experiencing the iconic mountains of Austria!
Bavarian Mountains Tour from Salzburg
Enjoy a day of fun and adventure as you travel to the famous Bavarian Mountains, also called the Bavarian Alps. Spend a day in awe of the towering mountain peaks and pristine lakes! Enjoy a relaxing stroll along Königssee (King's Lake) to Obersalzberg, where the second headquarters of the Third Reich used to be located.
Marvel at the legendary Watzmann, one of the mountain's most prominent peaks. Lastly, visit the charming town of Berchtesgaden on your way back to Salzburg, where you'll be able to sample some Bavarian specialties, like apple strudel!
Find out what people want to know when planning their Salzburg itinerary.
Conclusion
We hope you've enjoyed our itinerary for Salzburg and that you're able to put it to use!
This charming Austrian city has so much to offer, from imposing palaces with spectacular scenery to cozy cafes and quaint architecture. 2 days in Salzburg is a traveler's dream! All the main sights are close to the city center, and it's entirely possible to spend all day walking around – without having to use any public transport!
It's impossible not to fall in love with this magical city, and you'll be entertained your whole trip, as Salzburg is stuffed to the brim with cultural sights and other delights! If you're pushed for time, then why not visit Salzburg on a day trip from Vienna.
---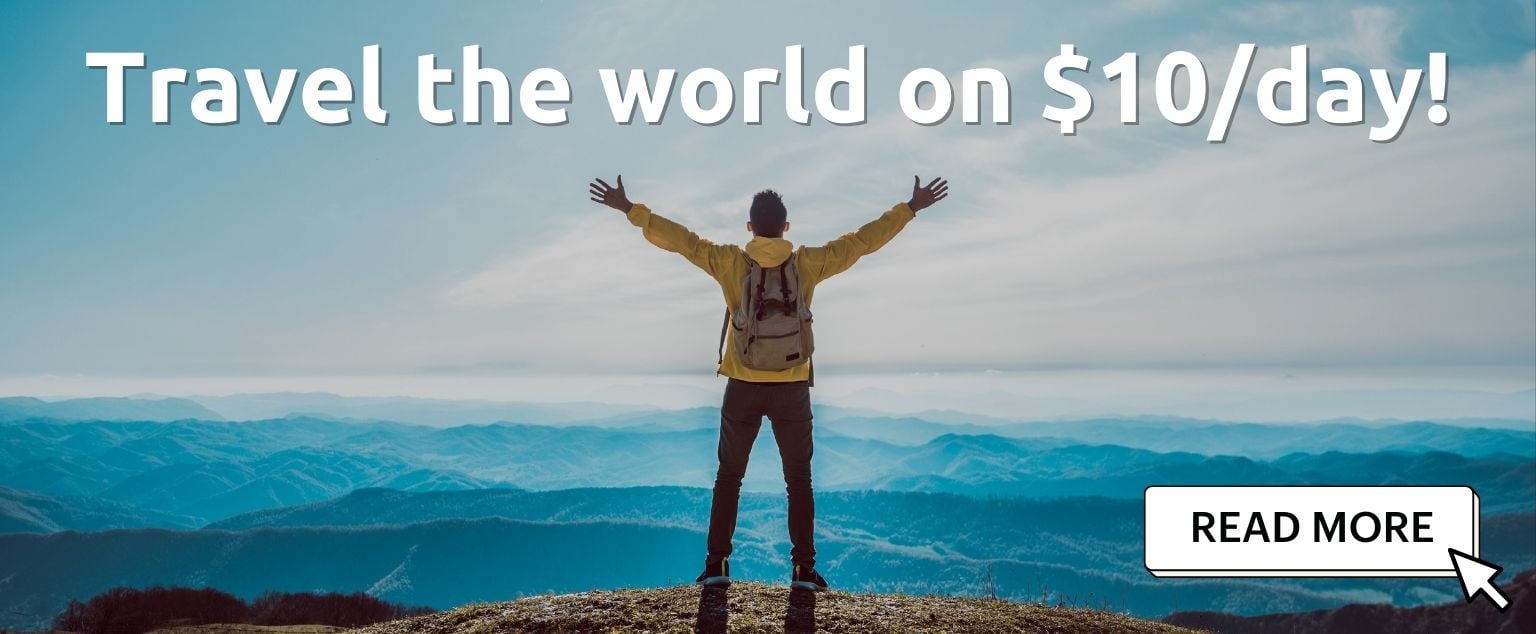 And for transparency's sake, please know that some of the links in our content are affiliate links. That means that if you book your accommodation, buy your gear, or sort your insurance through our link, we earn a small commission (at no extra cost to you). That said, we only link to the gear we trust and never recommend services we don't believe are up to scratch. Again, thank you!