Nestled in the Eastern Alps, Austria is a mountainous gem in Central Europe that borders 8 different countries. What it lacks in coastline, though, it makes up for in a different kind of epicness.
Its natural scenery consists mostly of alpine meadows, green valleys, and karst limestone formations. It's a beautiful place to be and quite literally a breath of fresh air!
Because it's largely mountainous, you'd be forgiven for thinking Austria is all about skiing and snowboarding. But the reality is a little different…
The Alpine climate, paired with the abundance of blooming nature in spring and summer, make it an ideal hiking location. But if all of this is news to you, or you're feeling lost about it, we're here to help.
Our in-depth guide will give you all the tools you need to go hiking in Austria. From trail safety to the ideal packing list, and all the best hikes to hit up, we've got you covered!

Do You Want to Travel FOREVER??
Pop your email in below to get a FREE copy of 'How to Travel the World on $10 a Day!'.
Austria may be known for being more mountainous than anything else — and trust us, it definitely has the mountains. But there's more to this country's landscape than its jagged peaks.
Around the Danube, in the northeast, things are fairly flat. Gentle pathways run along the course of the river, taking in fields and woodland as they meander along. Karst limestone formations and massifs keep things interesting around here.
If you're mostly exploring Vienna on your trip to Austria, you also have Lake Neusiedler pretty close by. It's the country's largest lake and is famous for cycling, windsurfing, and for the chance of visiting the charming vineyards nearby.
When it comes to hiking up and/or around mountains in Austria, it can be a mixed bag. There's the chance you'll just be wandering through lush Alpine meadows, but in higher altitude climbs things can get very tricky.
Oh, and forget the winter: that's ski season and you're better off zipping down a mountain than summiting it. Aim for spring or summer so you can make the most out of hiking in Austria's beautiful mountains.
Even when it's summer, mountain areas can be very chilly in Austria. And when you're hiking, especially uphill, chilly climes can very soon feel summery, hence why we're big fans of packing layers. All. The. Time.
Austria is beautiful and you're bound to have a great time here. But before we show you the goodies, though, there are a few things worth noting in terms of safety…
Austria Trail Safety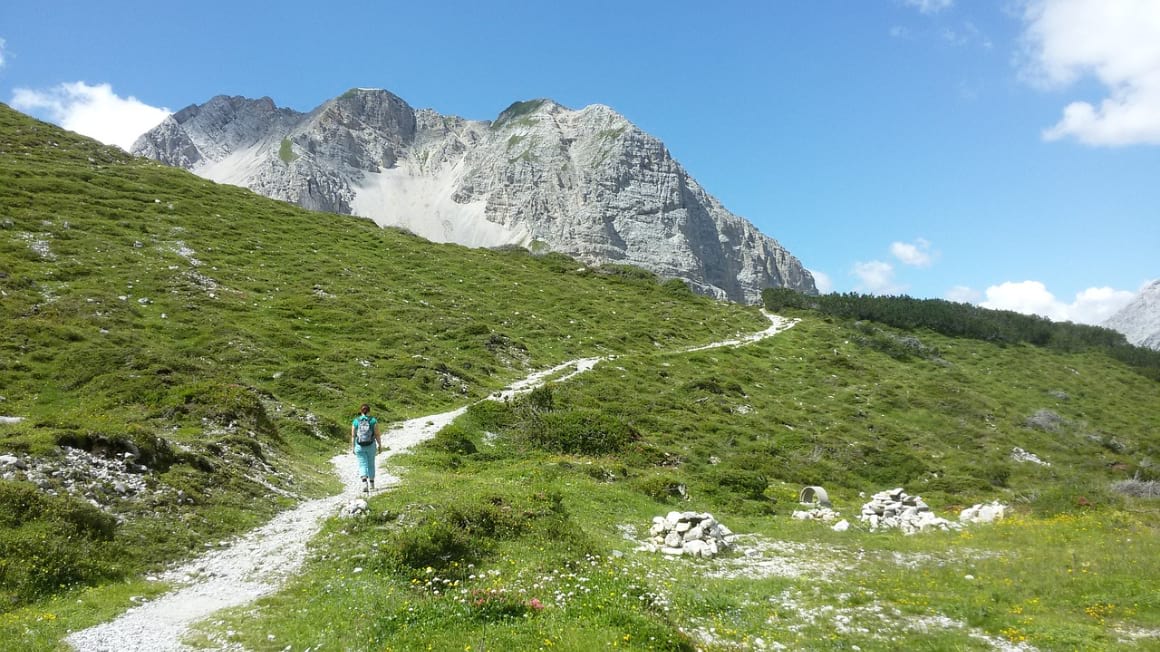 Austria's mountains, awe-inspiring parks, and rich nature make it the perfect place for keen hikers. It might not be the first hiking destination to come to your mind, but oh boy… does it pack a punch.
You'll find some serious mountain climbs here, so it goes without saying that safety on the trail is extremely important.
We've prepared some pointers to make sure you're ready before you set off on a hike. Read carefully, fellas, 'cause this is some serious business right here:
Come prepared – While some of the hikes in Austria might just require solid hiking boots, others will demand specialist equipment. Whatever it might be, be sure to do your homework and pack the right kit.
Know what you're getting into – You might think you're Superman, but don't be fooled — some of the hiking here can be pretty grueling. Make sure you know exactly what you're getting into.
Check the weather – Austria's weather is unpredictable. Make sure to check the forecast before embarking on a hike: sometimes, certain routes might be shut off after heavy rain, so it's best to know in advance.
Respect the natural world – It's important to be respectful of the natural environment, no matter where in the world you might be. Some of Austria's national parks are home to wild boar, deer, and even lynx; always keep a safe distance from wildlife and leave no trace behind.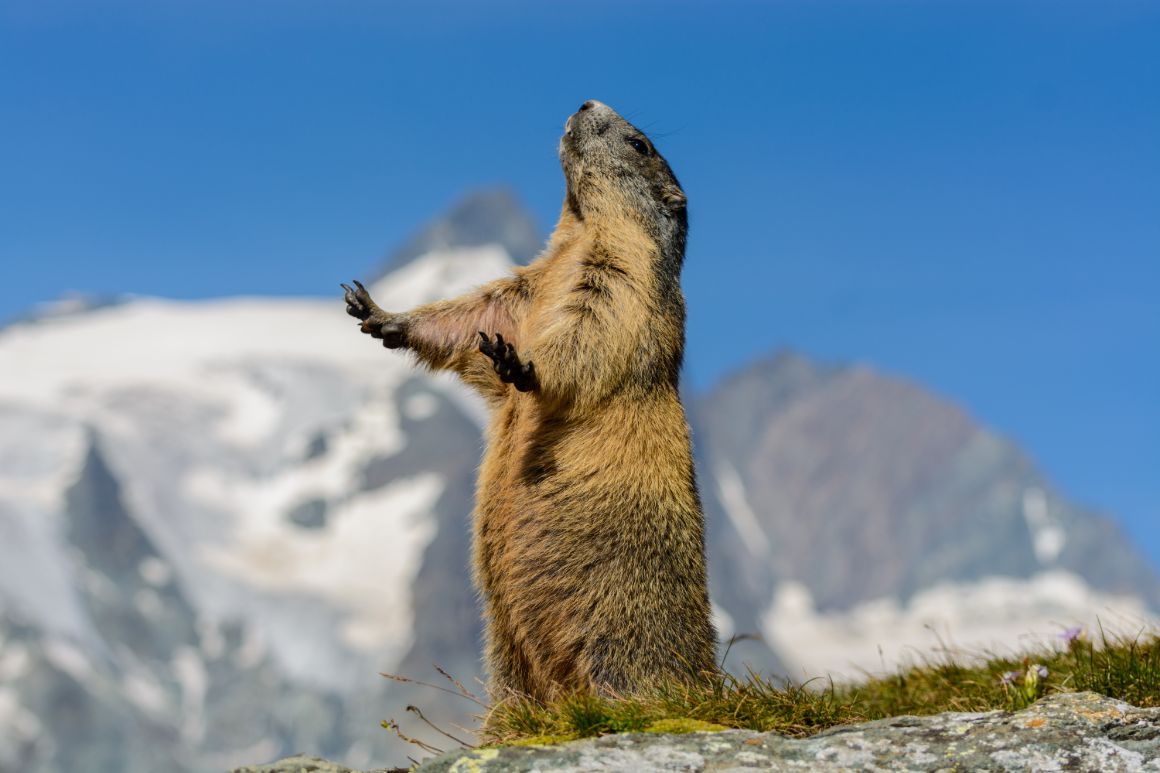 Bring a GPS – You might not need it on a more well-marked trail, but bringing a GPS on a more hardcore hike is a great idea. A backup map & compass are a solid bet too — never trust cell signal in the mountains.
It's best not to hike alone – It may seem adventurous to go alone, but hiking with a buddy is always a safer option. If you do decide to hike by yourself, always let someone know of the details of your route.
Leave plenty of time to hike – Leave early enough so that you can reach your destination before the sun sets. Days are short during winter, so you should factor this into your plans.
Get travel insurance – You never know when something might go wrong, so having travel insurance is a no brainer for any trip. Make sure you get good insurance that covers all the activities you'll be doing.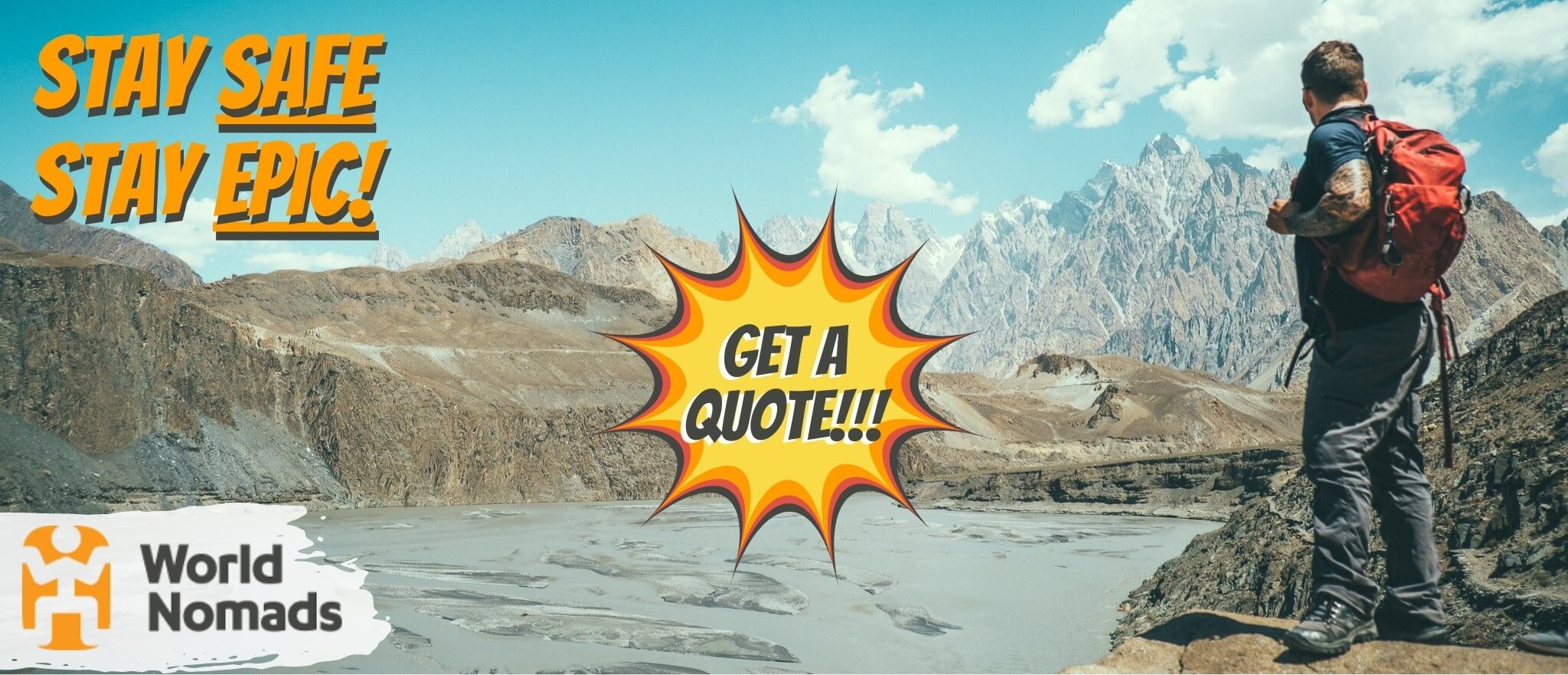 World Nomads' mission is to support and encourage travellers to explore their boundaries. They offer simple & flexible travel insurance, and safety advice to help you travel confidently.
They've been doing it since 2002 – protecting, connecting, and inspiring independent travellers just like you.
Get a quote below or read our in-depth review!
Now that you already know what to expect, it's time to show you what the best hikes in Austria are all about.
We've split them into different categories to make it a little easier for you. From fun, easy hikes, to moderate trails and a sprinkling of more epic journeys, we've got something to cover just about every hiking need.
1. Castle of Hardegg Trail – The Best Day Hike in Austria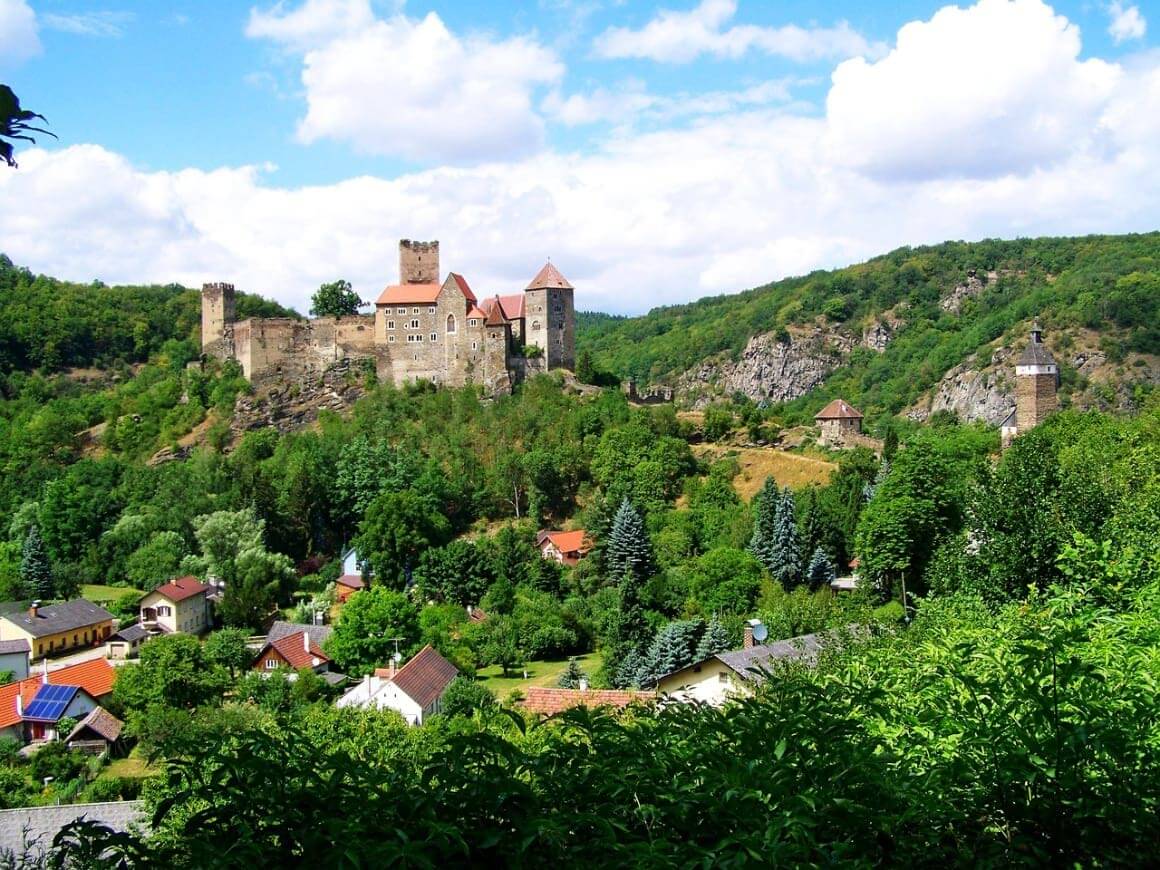 Mixing the country's beautiful landscape with some iconic medieval landmarks, this Austrian trail is a fantastic all-rounder of a hike.
You'll find it in Thayatal National Park, situated in Lower Austria along the border with the Czech Republic. Expect wildlife-rich unspoilt landscapes with trails that loop through lush meadows and forested valleys.
Hardegg Castle is a medieval fortress that sits above a little town with which it shares its name. If you've not seen many castles in your lifetime, get ready for a particularly picturesque one!
The trail kicks off with a slow ascent out of the Hardegg itself and along a rocky ridge. The footpath then delves into a green valley, taking you across a bridge and up to Regina Rock. A short walk from here will take you all the way to the castle.
Continue your fantasy journey in a woodland of cherry and blackthorn trees; the red beeches and ashes are particularly eye-catching in fall with their flaming colours.
It's a fairytale sort of hike, and one of the most accessible in Austria!
Length: 7.5km
Duration: 1.5 hours
Difficulty: Average
Trailhead: Hardegg NÖ Burg (48°51'09.0″N 15°51'32.6″E)
2. Eisenstadt Loop – Most Beautiful Hike in Austria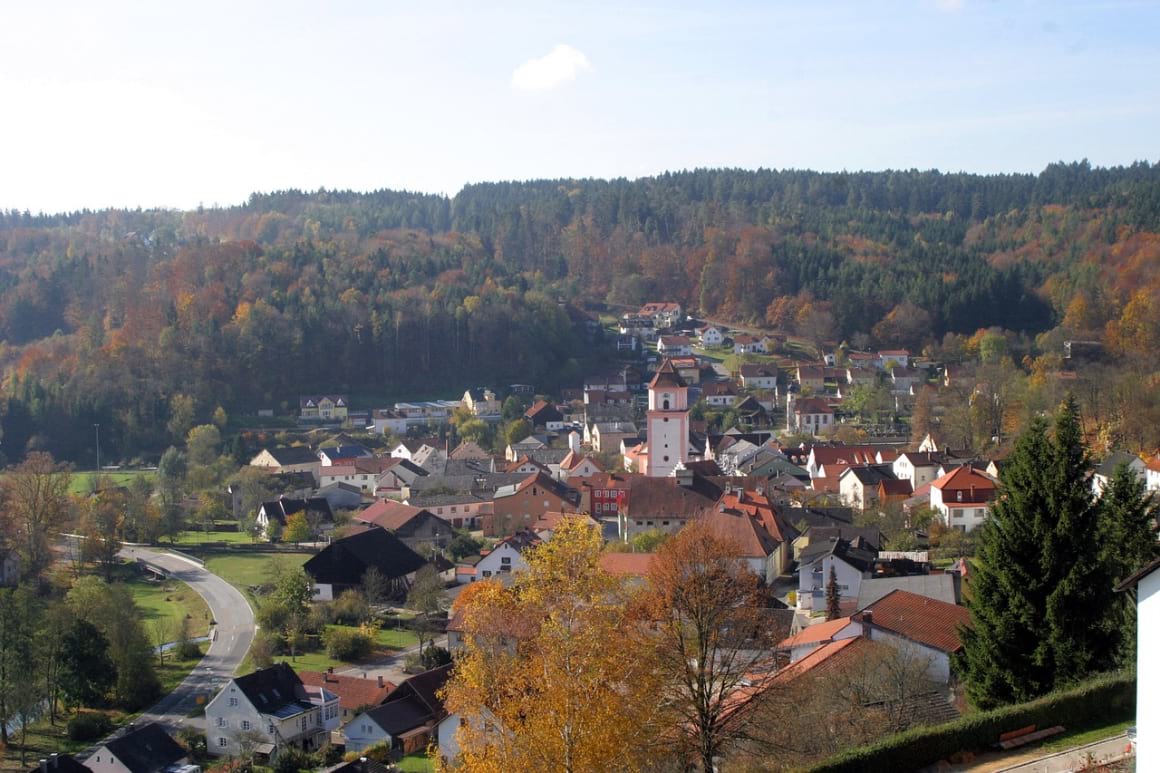 Located on the border with Hungary, Lake Neusiedler-Seewinkel National Park is where we're heading for this next hike. The park is actually a portion of the Eurasian Steppes that cross all the way into Central Asia!
So, for a taste of steppe landscape, as well as views of the eastern edge of the Alps (and Lake Neusiedler, Austria's largest), the Eisenstadt Loop is where it's at.
The hike begins in Breitenbrunn, a town famous for its delicious wine. Depending on how much you drink, you'll soon be out of town and into the woodlands. Reaching the cherry trees and the actual vineyards, you can stop for another glass and a beautiful view of town from a distance.
It's a well-marked trail that is fairly easy to follow. You'll get to explore Austria's oldest national park and soak up its beauty without a strenuous climb up a mountain!
Length: 5.8 km
Duration: 2 hours
Difficulty: Moderate
Trailhead: Breitenbrunn tourist information office (47°56'44.0″N 16°43'58.1″E)
Small Pack Problems? 😉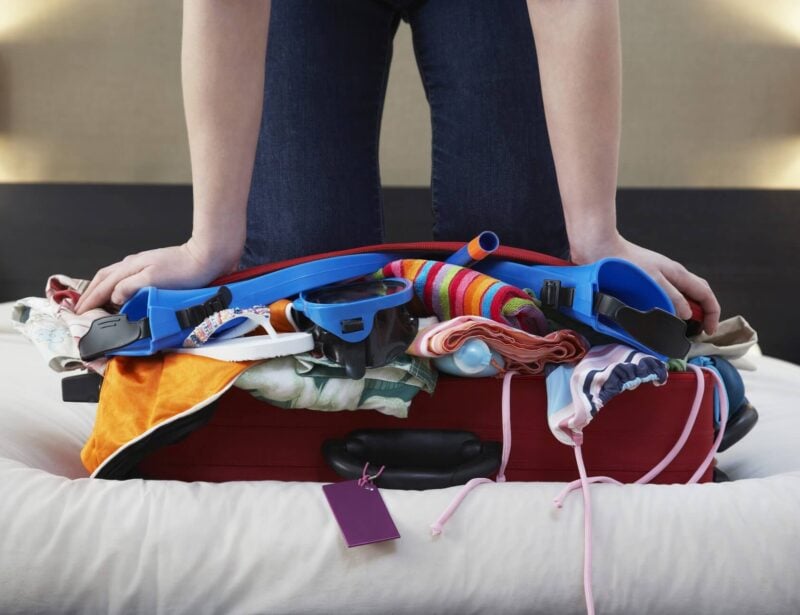 My missus travels with all her clothes in ziplock bags: don't be like my missus. UP YOUR PACKING GAME!
Packing cubes for the globetrotters and compression sacks for the real adventurers – these babies are a traveller's best kept secret. They organise yo' packing and minimise its volume too so you can pack MORE.
Or, y'know… you can stick to ziplock bags.
View Our Fave Cubes
Or Check Out the Sacks!
3. Lynx Trail – The Best Multi-Day Hike in Austria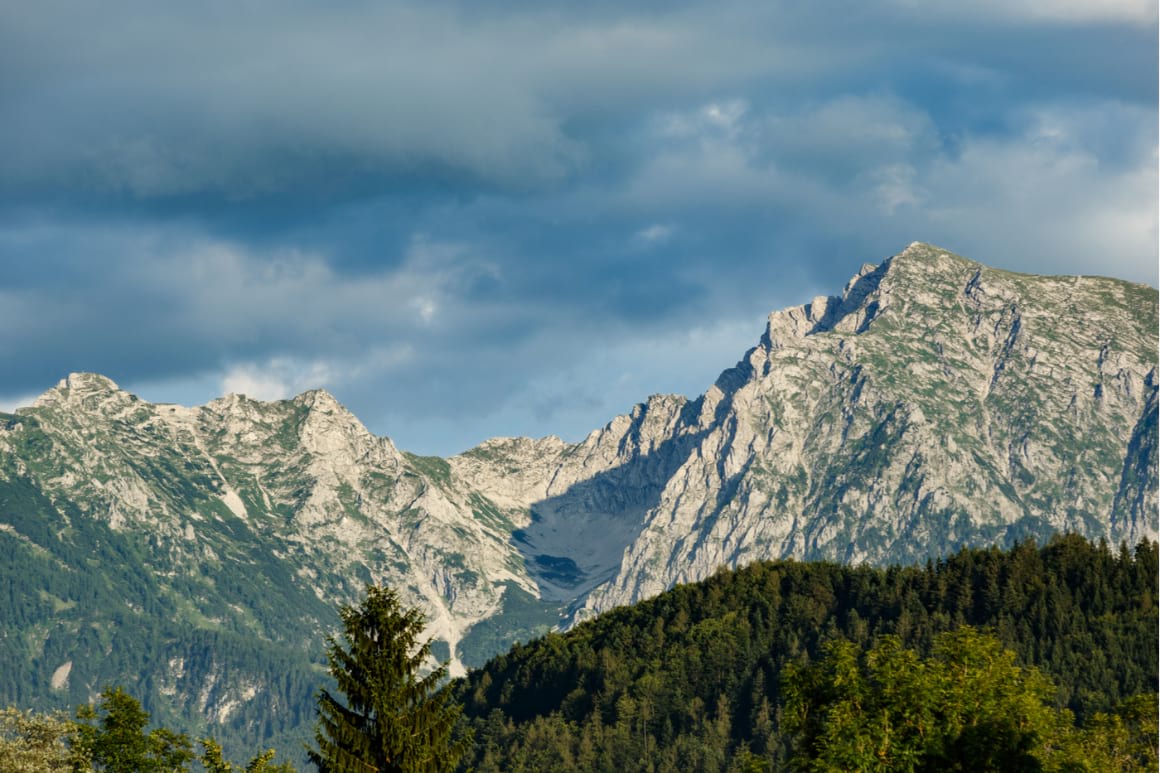 Well, well, well… we've reached the mountains! This is a tough one, for sure, but a masterpiece trail nonetheless — perfect if you're up for a multi-day hike in Austria.
Located in Kalkalpen National Park in the Northern Limestone Alps, the Lynx Trail is a delight of mountainous adventure. It's named after the population of lynxes that can be spotted living around here — proof that you're really in the middle of Austria's wild heartlands.
This hike is broken up into 11 official stages, which you split accordingly throughout the days it takes to complete. No matter how fit you are, this one is a real challenge.
Traversing dense woodlands and ascending mountainsides, the Lynx Trail not only highlights the beauty of this area but sheds light on the endangered lynxes themselves and aids in their conservation.
Along the route, you can stay in the mountain huts, but you must book them in advance. The hike does require some planning, but it is nonetheless an epic adventure into the largest natural wooded area in Central Europe.
Give it some thought, read on a few extra details from the official website, and let us know if you really made it!
Length: 210 km
Duration: 11 Days
Difficulty: Difficult
Trailhead: Reichraming Railway Station (47°53'29.6″N 14°28'19.6″E)
4. Krimml Waterfall Trail – Must-Visit Hike in Austria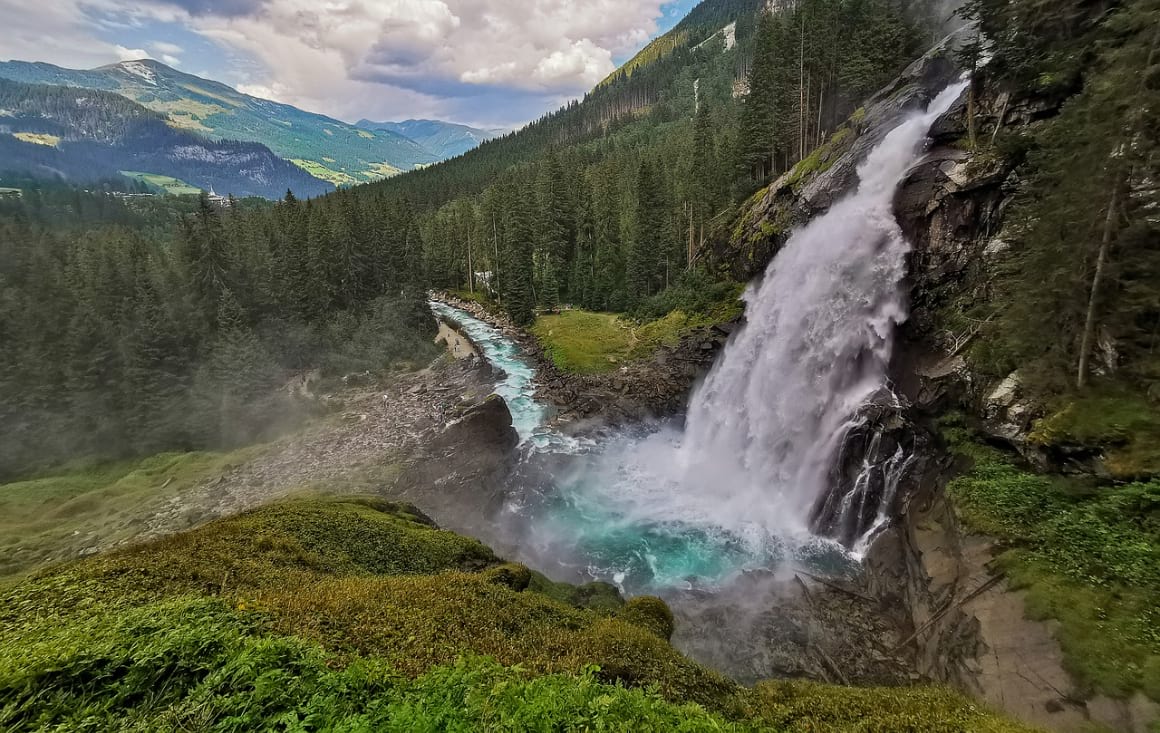 Fan of waterfalls? You can't miss this hike in Austria!
On this trail, you'll be getting up close and personal with the Krimml Waterfall — a tiered waterfall that's actually the tallest in the country.
Sitting at 380 meters, this absolute monster is situated within the High Tauern National Park, where you'll find some of the highest mountains in Austria.
The falls are a much-loved attraction here and are best experienced as the reward for your hike. The lowest is part of the falls is only 10/15 minutes from the trailhead, and then the trail continues to the very top of 'em.
You'll be able to take in views from vantage points and platforms built all the way back in 1900 (this place has been a go-to spot for a long time!).
The trail then continues to the Krimml Ache Valley, where you'll get some quintessential Alpine landscapes — rolling green valleys, patches of woodlands, and small towns nestled between gigantic mountainsides.
Our top tip is to go early in the morning before it gets too busy with crowds of day-trippers. It requires a small entrance fee which goes towards the maintenance of the path.
Length: 7.7 km
Duration: 2 hours
Difficulty: Average
Trailhead: Waterfalls Parking Lot (47°13'02.9″N 12°10'28.3″E)
5. The Celts Way – A Fun, Easy Hike in Austria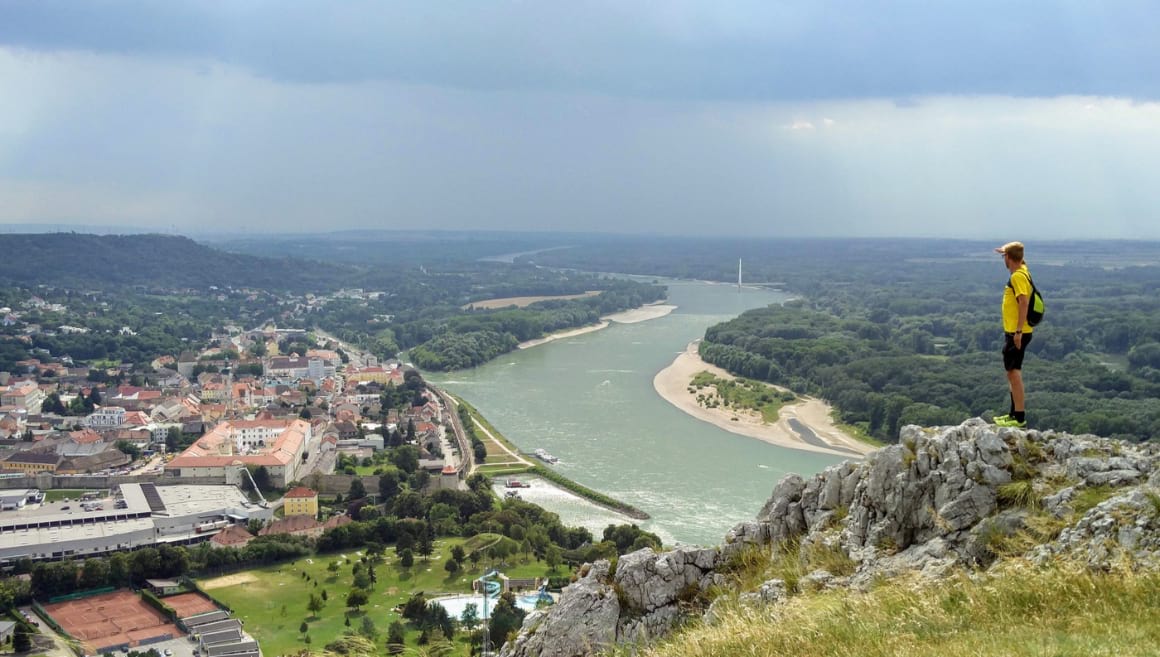 Set just outside of Danube-Auen National Park, in the Braunsberg Conservation Area, this hike takes in different landscapes around the upper reaches of the Danube River.
Braunsberg is a limestone massif, on which remnants of a Romano-Celtic settlement can still be seen (hence the name of the hike).
You'll get to see a smorgasbord of sights all along the trail, including old pastures, karstic formations, and rich grasslands.
It's a fairly easy hike, but there is an ascent in the woodlands to the top of the plateau. Keep your eyes peeled for deer as you climb.
Once you're at the top, this panoramic spot will reward you with beautiful views of the wetlands, as well as the chain of Hundsheim Peaks. On clear days, you can see all the way into Slovakia if you're lucky!
And while you don't have to be a veteran hiker for this one, some level of fitness is advisable to comfortably reach the plateau. Our advice is to take it at your own pace.
Length: 3km
Duration: 1 hours
Difficulty: Easy
Trailhead: Hainburg passenger station (48°08'55.8″N 16°56'22.6″E)
Save $$$ • Save the Planet • Save Your Stomach!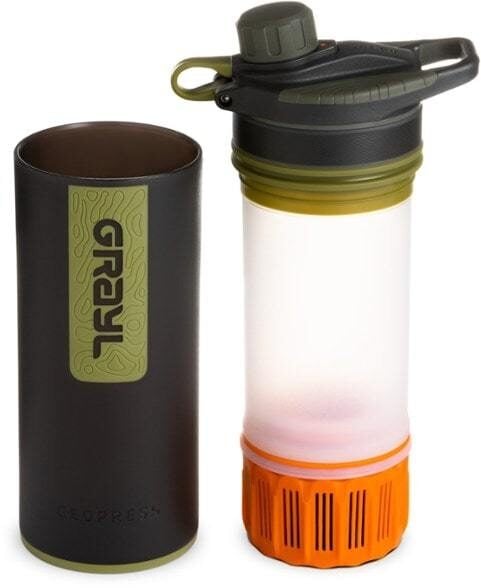 Drink water from ANYWHERE. The Grayl Geopress is the market's leading filtered water bottle protecting your tum from all the waterborne nasties. PLUS, you save money and the environment!
Single-use plastic bottles are a MASSIVE threat to marine life. Be a part of the solution and travel with a filter water bottle.
We've tested the Geopress rigorously from the icy heights of Pakistan to the tropical jungles of Cuba, and the results are in: it WORKS. Buy a Geopress: it's the last water bottle you'll ever buy.
Buy a Geopress!
Read the Review
6. Großer Buchstein Trail – The Toughest Trek in Austria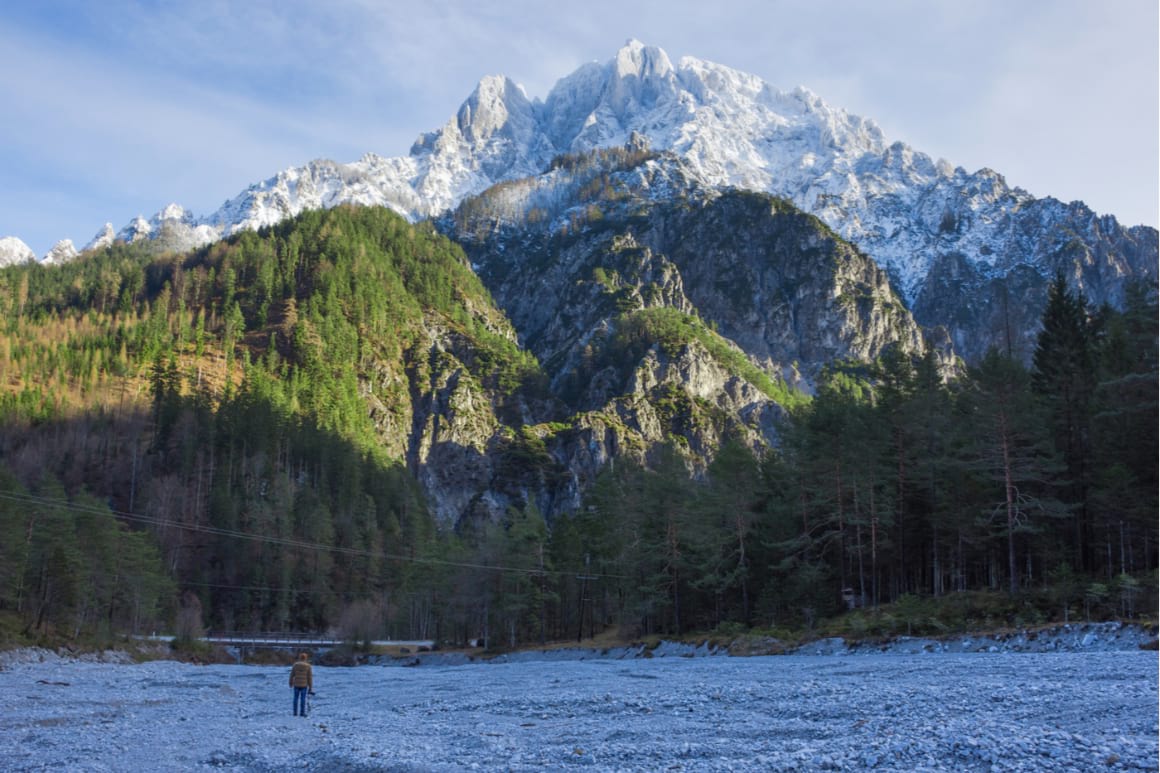 If you like your hikes to be more on the grueling side of things, you should head to Gesause National Park. Situated in the Austrian state of Styria, this park is home to some truly spectacular scenery.
This particular route will have you summit Grosser Buchstein, sitting at 2,224 meters above sea level. It's quite a challenging route, so we wouldn't recommend it for casual hikers.
The one saving grace is that this Austrian trail is well-marked and well-maintained the whole way, so it's not likely that you'll lose the path.
The climb is gentle at first, before zig-zagging uphill to a forest road. Upon reaching the saddle of the mountain, you'll come across a cable lift that ferries supplies up to the mountain hut further up. From here, the trail continues switchbacking all the way up to the hut.
Buchsteinhaus is the name of the hut, and it's recommended you stay here – not only to break up the climb but also to spend the night here because it's so dang beautiful.
The next morning, it's the summit climb – sometimes so steep that you'll need the help of cables. Then it's a matter of a ridge walk until finally reaching the summit.
Length: 17.8 km
Duration: 4 Hours
Difficulty: Difficult
Trailhead: National Park Pavillion (47°35'29.8″N 14°38'13.4″E)
7. Neusiedler See Panoramic Hike – Best Hike for Views in Austria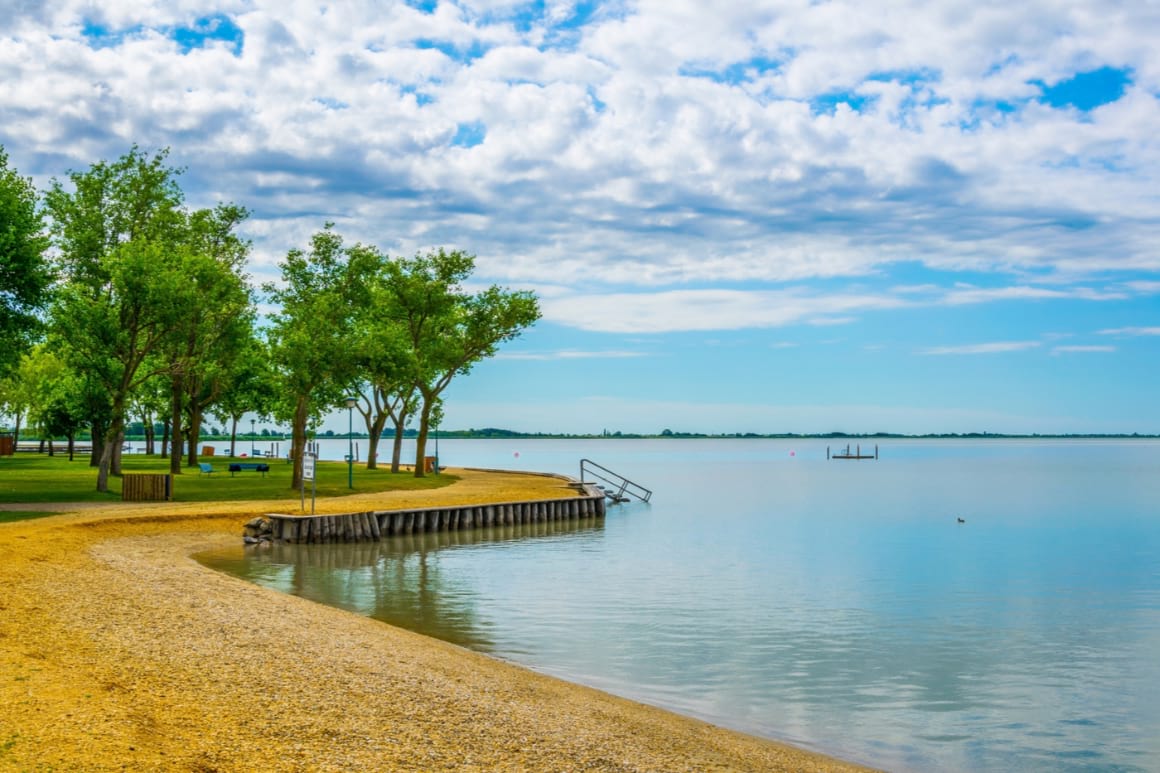 For this next hike, we're going back to Lake Neusiedler-Seewinkel National Park. It's a much longer trail than the first one on our list and covers five different areas of the park.
In some parts, the views are pinch-yourself levels of dreamy. No matter what time of year you visit, there'll be something to discover in this landscape among its beautiful lakes and vineyards.
Starting in Jois, the trail winds its way to Winden am See, a lakeside town with historic churches and gnarly rock formations. Then you'll swing by the wine-producing village of Breitenbrunn before ambling to Purbach, on the shores of Lake Neusiedler itself.
You'll complete the tour upon your arrival in Donnerskirchen. In this region, you can crash at winemakers' farms, go windsurfing, and spot rare bird species. It's a lovely hike and a great choice for a weekend getaway!
Length: 33.4 km
Duration: 9 hours
Difficulty: Moderate
Trailhead: Jois Bahnhof Train Station (47°57'23.5″N 16°47'25.8″E)
8. Uferhaus Trail – Off the Beaten Path Trek in Austria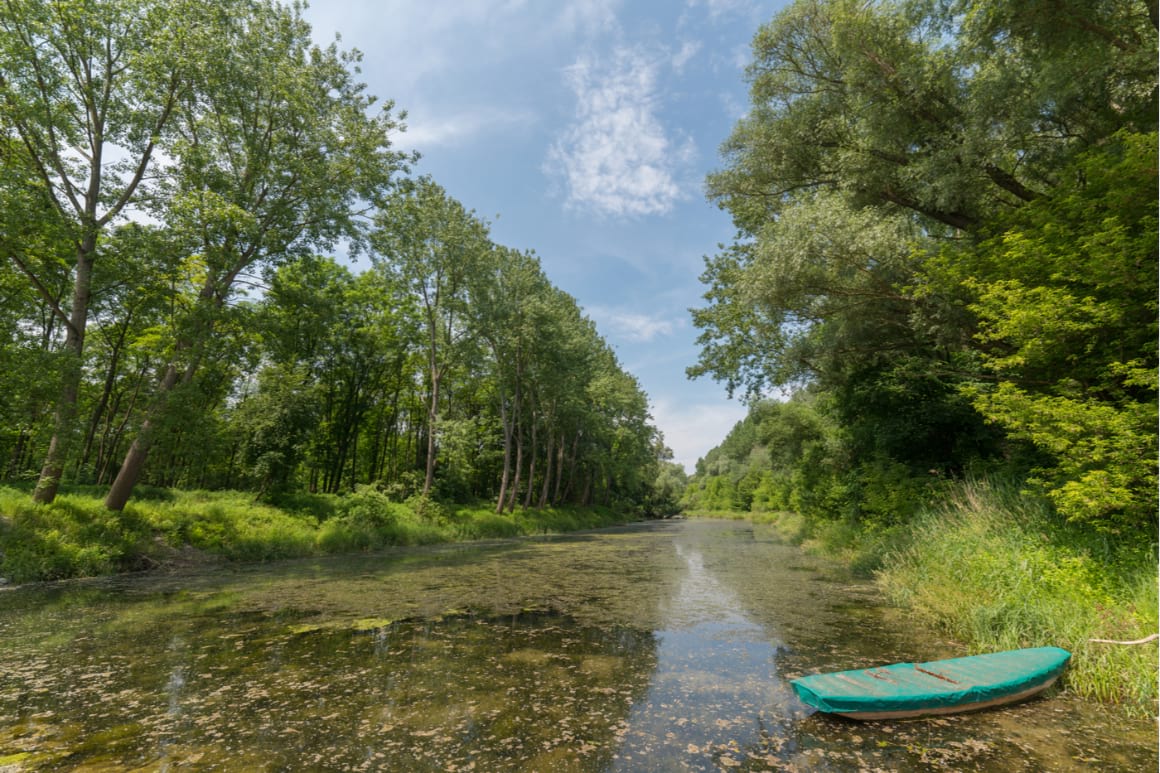 The Uferhaus Trail cuts through the wetlands of Danube-Auen National Park. These wetlands and waterways provide ample opportunity for hiking in Austria, with this particular trail being a great way to spot the animals and plants that call this place home.
You'll start at one of Danube's many boat docks with a relaxing walk along its charming banks. It's a local delight, so you'll likely come across families and friends enjoying the sunny weather and playing on the river beaches.
Eventually, the path reaches the Orth Islands, with the trail progressing from meadows, to woodlands, then dense forests. You may even catch a glimpse of wild boar!
If you want to hike in Austria but you don't really want to break a sweat, the Uferhaus Trail is perfect for you. It's flat, so virtually anybody can stroll along the pathway with ease.
You should note, however, that it may be impassable at certain times of the year due to high water levels. Make sure to check before you visit.
Length: 2.5km
Duration: 1 hours
Difficulty: Average
Trailhead: ATN Orth/Donau Fähranlegestelled (48°07'27.4″N 16°42'45.6″E)
DON'T DIE OUT THERE! …Please 🙂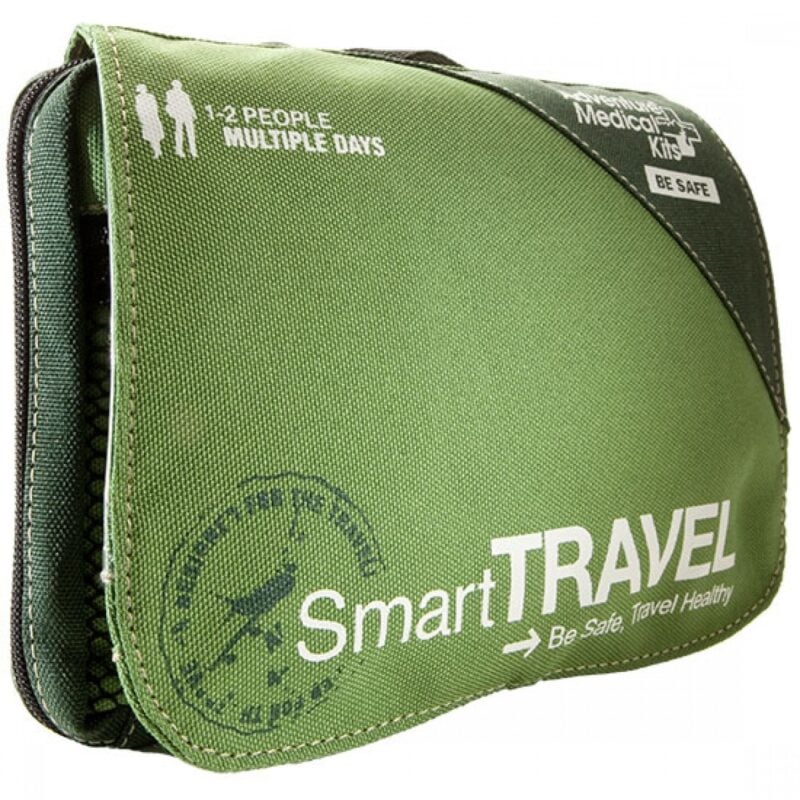 Things go wrong on the road ALL THE TIME. Be prepared for what life throws at you.
Buy an AMK Travel Medical Kit before you head out on your next adventure – don't be daft!
Buy on REI
If you're preparing to go hiking in Austria, choosing where to base yourself will define the type of hikes you'll be able to tackle. Some places might be better than others, but it mostly depends on what you want out of your trip.
First, there's the obvious choice — staying in Vienna. It's the capital, so you'll likely be entering the country from here. Accommodation is rife, with a plethora of hotels, guesthouses, and Airbnbs to choose from.
It's a lively city and a place of culture, but it's not the cheapest you could stay at. Plus, it's not central at all — located right in the northeastern corner of Austria, getting to the far reaches of the country can be a chore.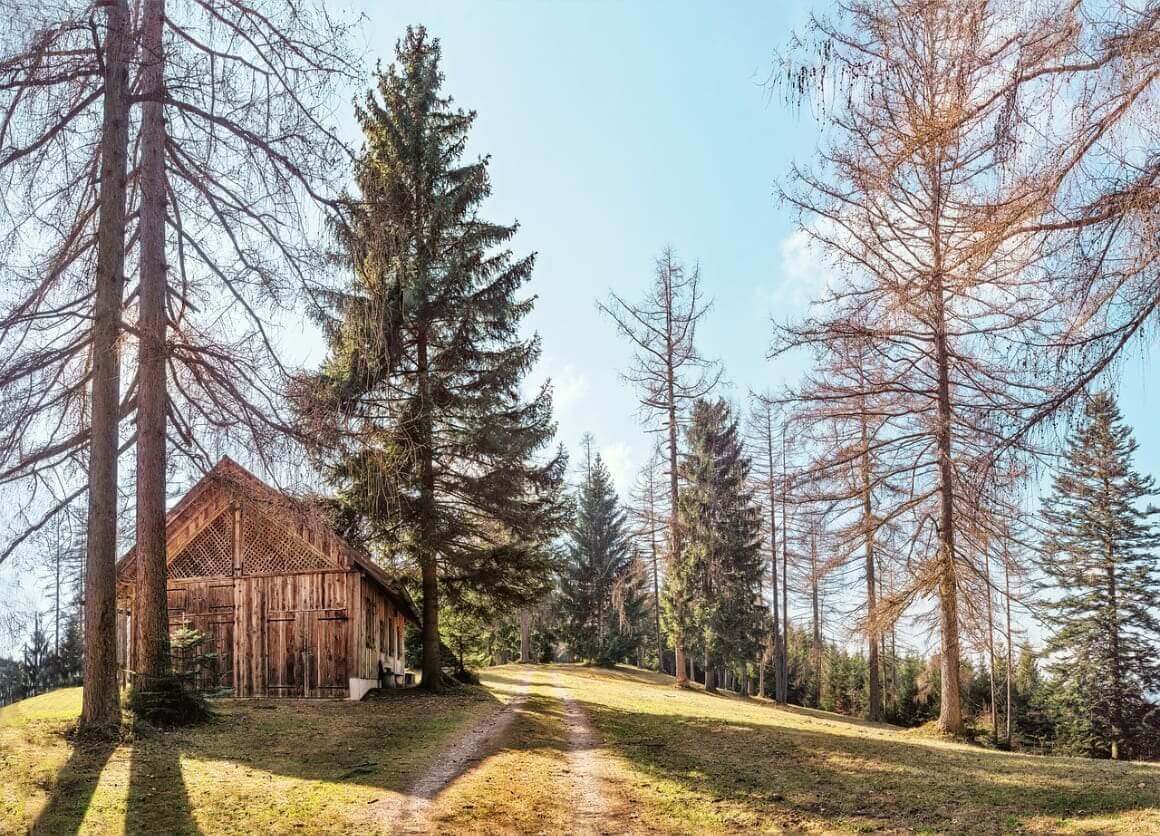 But you do have some primo hiking opportunities nearby Vienna: Lake Neusiedl is just 45 minutes away by car, and Danube-Auen National Park is also sitting at its doorstep.
You can also stay in more regional towns, depending on which Austrian hikes you plan to venture into. Graz, the capital of Styria, is a good jumping-off point for grueling hikes like the Grosser Buchstein Trail.
You'll find charming Alpine hotels and inns in the mountains too, especially around ski resorts. Camping in Austria is also doable, but wild camping not so much — there are numerous campsites to pick from, and you've got a few Eurocamp facilities boasting pre-erected tents and great amenities.
Discover Vienna on foot while staying smack dack in a modern apartment in the city center. If you like meeting people in your travels, this is the spot to be; it's a private room in a huge home that you share with a few other people. The kitchen is great and you've got a cozy living area with space for board games and cards. If you do plan to venture out, it's right near the bus station!
Wombats City Hostel is located next to Naschmarkt, Vienna's biggest market. It offers private double rooms and single beds in dormitory rooms. Each room has an ensuite bathroom and provides free Wifi access. The hostel is very clean and the staff is friendly.
If hostels are your thing, check out our list of the coolest hostels in Vienna!
The Hotel-Pension Wild is located near the city centre and within a walkable distance from a metro station. It offers non-smoking rooms fitted with a fan, free toiletries, towels and linen. A very good and fresh breakfast is served in the morning. Pets are allowed to stay at the hotel and a free Wifi connection is provided.
Is This the Best Backpack EVER???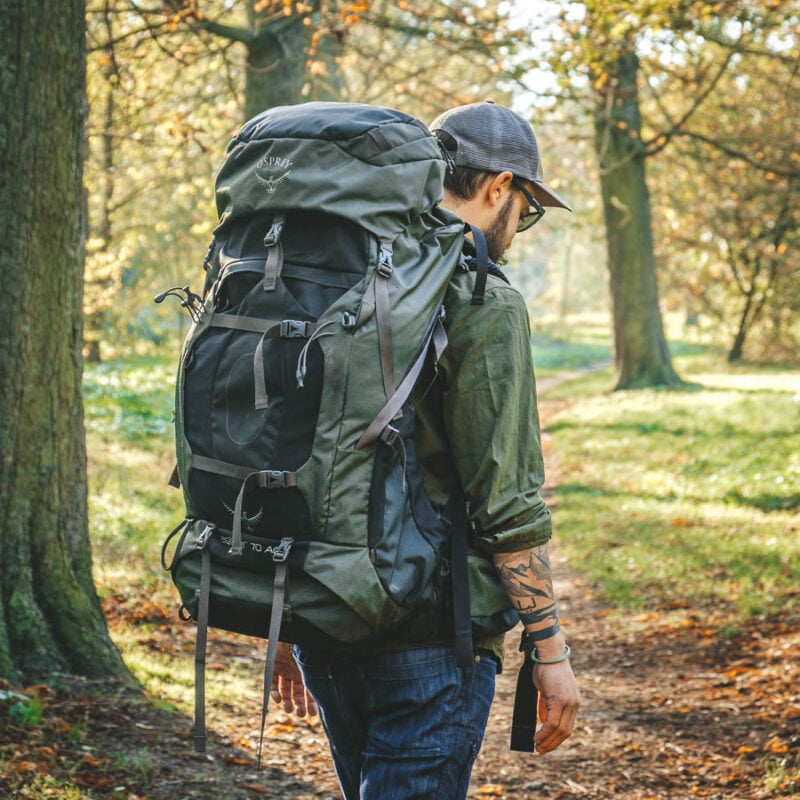 We're pretty much wrapped up here. You've got all the information you need to get out and go hiking in Austria, but one important detail is missing: your hiking packing list.
Attempting a hike with the wrong gear or forgetting the essentials is pretty much asking for trouble. Hiking here can mean battling against the elements at certain times of the year, and there are certain things you should not forget.
Think carefully about the clothes you pack: during most of the year, you'll need a waterproof jacket in your bag, as well as a couple of layers to keep warm in higher altitudes.
The shoes you wear will also change depending on the season and the hike. Having a good grip will do the job in most cases, but some hikes might require sturdier hiking boots. Make sure they fit well and that you've road-tested them before attempting any hike.
You will definitely need to bring a water bottle with you, too. Having a filter water bottle will mean reducing plastic waste and having access to clean drinking water wherever you go — it's a win-win!
And it might seem a little over the top, but a first aid kit tucked away in your daypack can reveal itself as a lifesaver. You never know when you might need to use something from it… and it's better to be safe than sorry.
Here's our packing list so that you don't forget any essentials:
Trekking Poles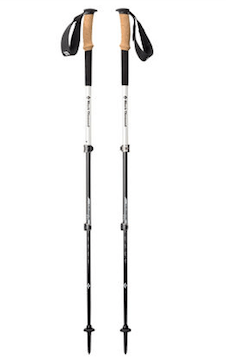 Trekking Poles
Black Diamond Alpine Carbon Cork
Price > $$$
Weight > 17 oz.
Grip > Cork
Headlamp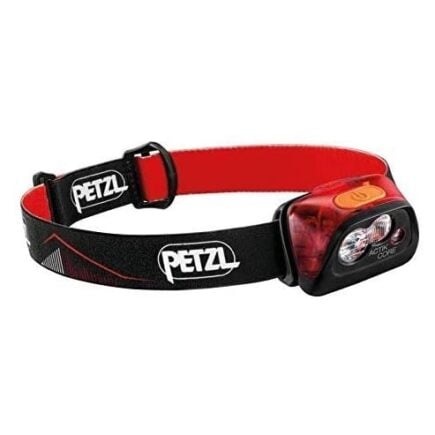 Headlamp
Petzl Actik Core Headlamp
Price > $$
Weight > 1.9 oz
Lumens > 160
Hiking Boots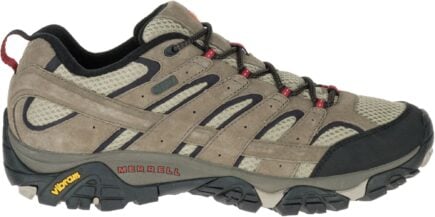 Hiking Boots
Merrell Moab 2 WP Low
Price > $$
Weight > 2 lbs 1 oz
Waterproof > Yes
Daypack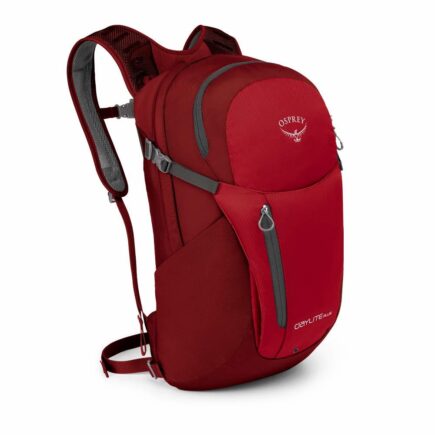 Daypack
Osprey Daylite Plus
Price > $$$
Weight > 20 oz
Capacity > 20L
Water bottle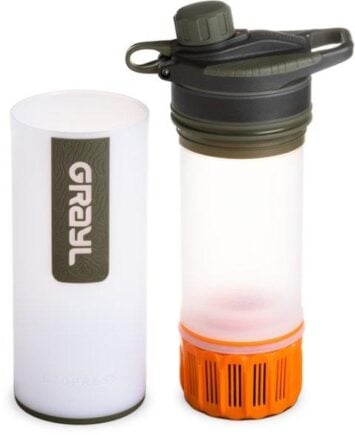 Water bottle
GRAYL Geopress
Price > $$$
Weight > 16 oz
Size > 24 oz
Backpack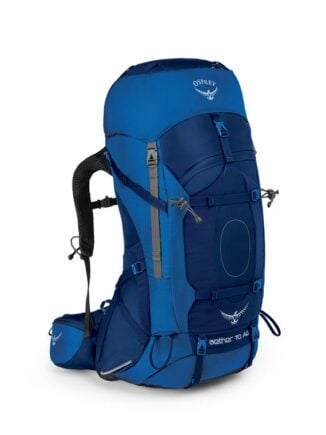 Backpack
Osprey Aether AG70
Price > $$$
Weight > 5 lbs 3 oz
Capacity > 70L
Backpacking Tent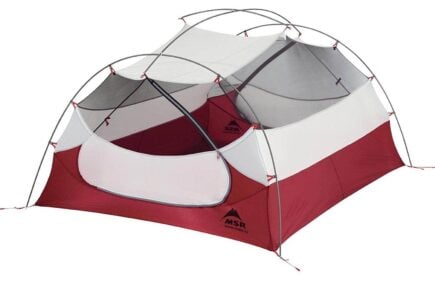 Backpacking Tent
MSR Hubba Hubba NX 2P
Price > $$$$
Weight > 3.7 lbs
Capacity > 2 person
GPS Device
GPS Device
Garmin GPSMAP 64sx Handheld GPS
Price > $$
Weight > 8.1 oz
Battery Life > 16 hours
Don't Forget Your Austria Travel Insurance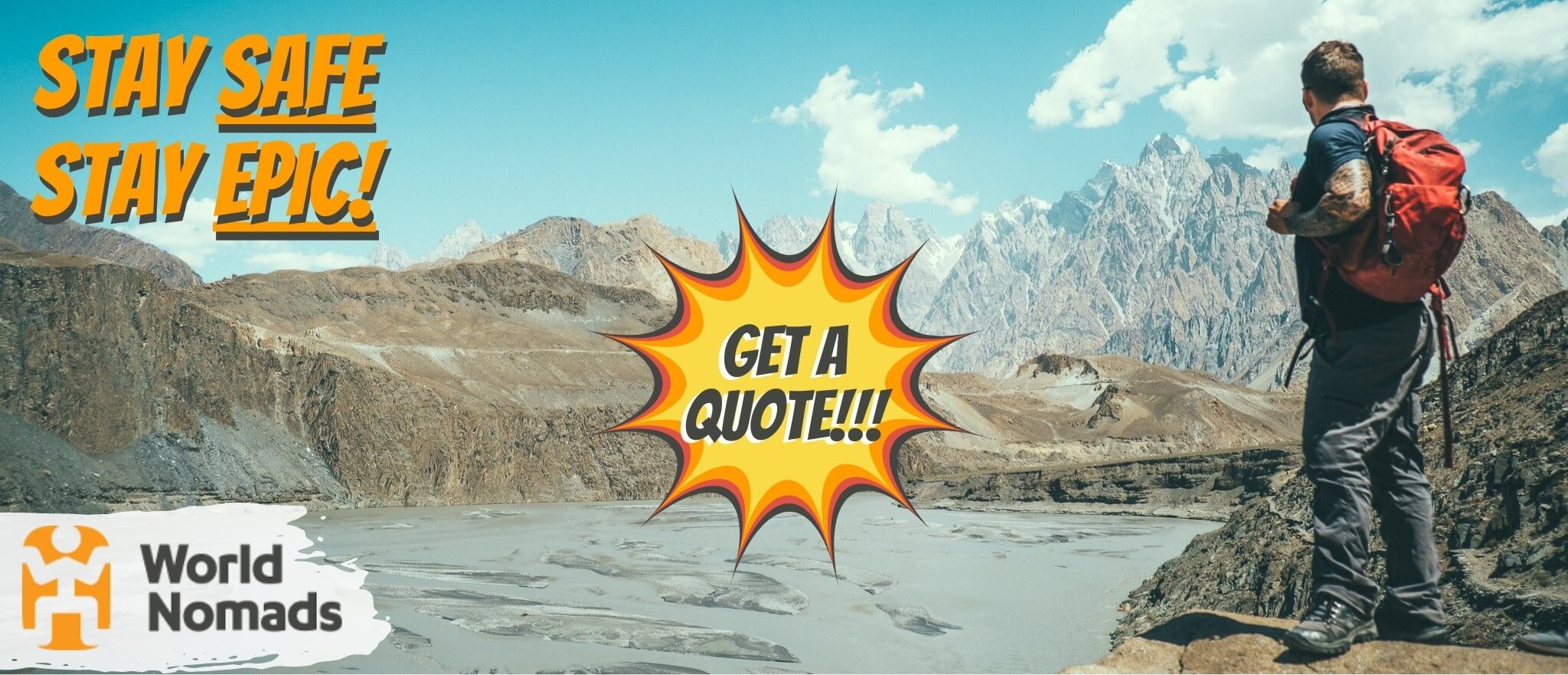 World Nomads' mission is to support and encourage travellers to explore their boundaries. They offer simple & flexible travel insurance, and safety advice to help you travel confidently.
They've been doing it since 2002 – protecting, connecting, and inspiring independent travellers just like you.
Get a quote below or read our in-depth review!
World Nomads provides travel insurance for travelers in over 100 countries. As an affiliate, we receive a fee when you get a quote from World Nomads using this link. We do not represent World Nomads. This is information only and not a recommendation to buy travel insurance.
---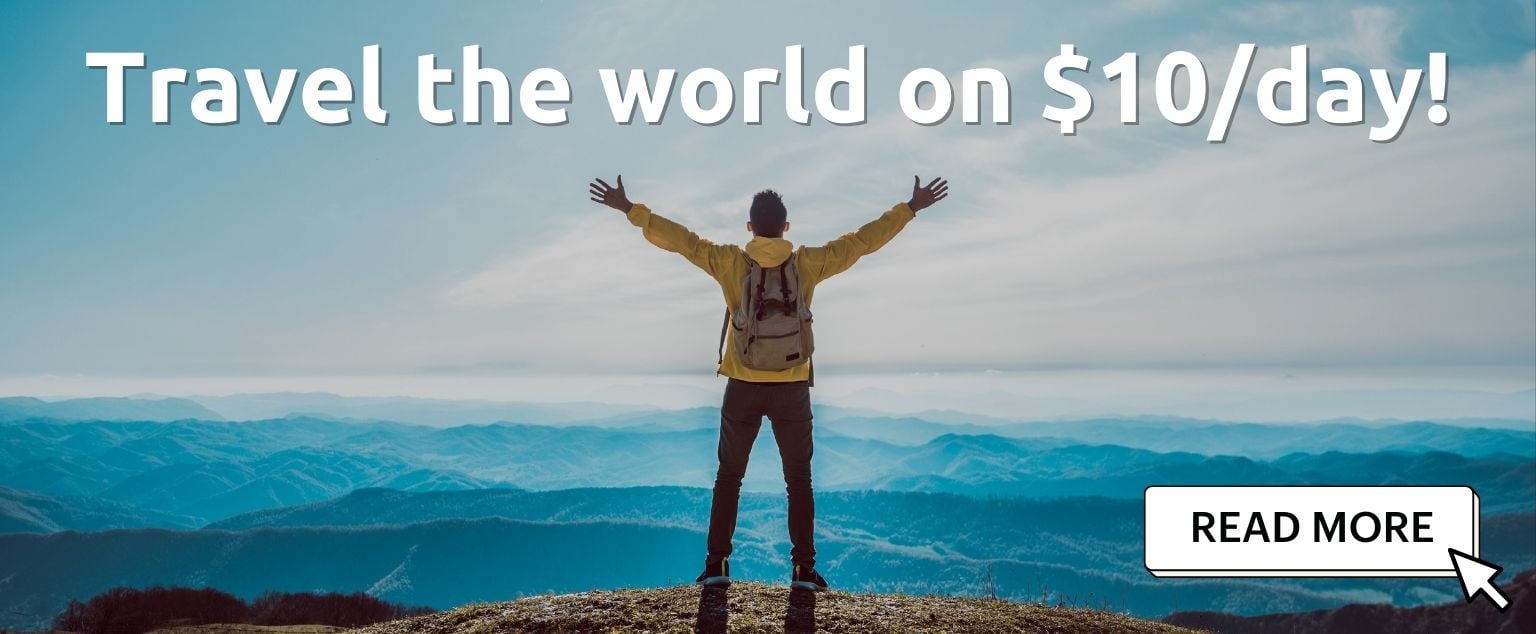 And for transparency's sake, please know that some of the links in our content are affiliate links. That means that if you book your accommodation, buy your gear, or sort your insurance through our link, we earn a small commission (at no extra cost to you). That said, we only link to the gear we trust and never recommend services we don't believe are up to scratch. Again, thank you!