Are you still wondering whether to book that trip to Virginia Beach? Well, I can tell you that this beach town on the Atlantic Coast will NOT disappoint.
Heck, the massive pleasure beach even made it into the Guinness Book of World Records for the longest beach in the world, and it's not only long, it's beautiful too.
But it's not just beaches that draw people here, there's an abundance of things to do in Virginia Beach that cater for every type of traveler. If you're a history buff, you'll love learning about the maritime history at the museums, or if you're more into culture, there's a flourishing arts and entertainment scene too.
If you just want to relax, Virginia Beach also has a vibe that truly says "chill out dude." It's the kind of place that normalises rollerblading down the Boardwalk and no one would be offended if you had a cold Mimosa for breakfast.
If you're wondering which are the best Virginia Beach attractions to add to your itinerary, take a look below at some of the awesome things to do in this coastal destination.

Do You Want to Travel FOREVER??
Pop your email in below to get a FREE copy of 'How to Travel the World on $10 a Day!'.
It's all too easy to get overwhelmed by the sheer number of attractions sometimes. If you're not quite sure what to do in Virginia Beach, check out my absolute favorite things to do in the city below. These are the places that you really can't afford to miss!
Popular Things to Do in Virginia Beach
Popular Things to Do in Virginia Beach
Delve into the City's Colonial Past
Dig deeper into Virginia Beach's colonial history with a quick tour of Williamsburg, located an hour from the city center.
Most Romantic Things to Do in Virginia Beach
Adventurous Thing to do in Virginia Beach
Best Day Trip from Virginia Beach
Best Day Trip from Virginia Beach
Explore Nearby Breweries
Virginia Beach offers easy access to Richmond's active beer scene, perfect for sampling some of the best local brews!
Free Things to do in Virginia Beach
Free Things to do in Virginia Beach
Check out the ViBe Creative District
Spend an afternoon exploring this exceptionally lively area filled with street art, quirky cafes, sculptures, and boho shops.
1. Hike the First Landing State Park's Trails
By far one of the most iconic attractions in Virginia Beach, First Landing State Park is also steeped in history. Most notably, this is where John Smith, Christopher Newport, and other English colonists landed in the New World way back when.
With over 3,000 acres of lush green land, this park also happens to be an outdoor enthusiast's dream come true! You can go hiking, cycling, or even fishing and canoeing. Now, if you feel like a day isn't enough to properly take everything in, rest assured that it's also possible to camp overnight.
Don't forget to check out Cypress Swamp, First Landing State Park's most popular attraction, which goes through a stunning transformation when the murky waters literally morph into bright rainbow hues under the right light.
Entrance fee: $5 per vehicle
Hours: 8 a.m. to 7 p.m.
Address: 2500 Shore Dr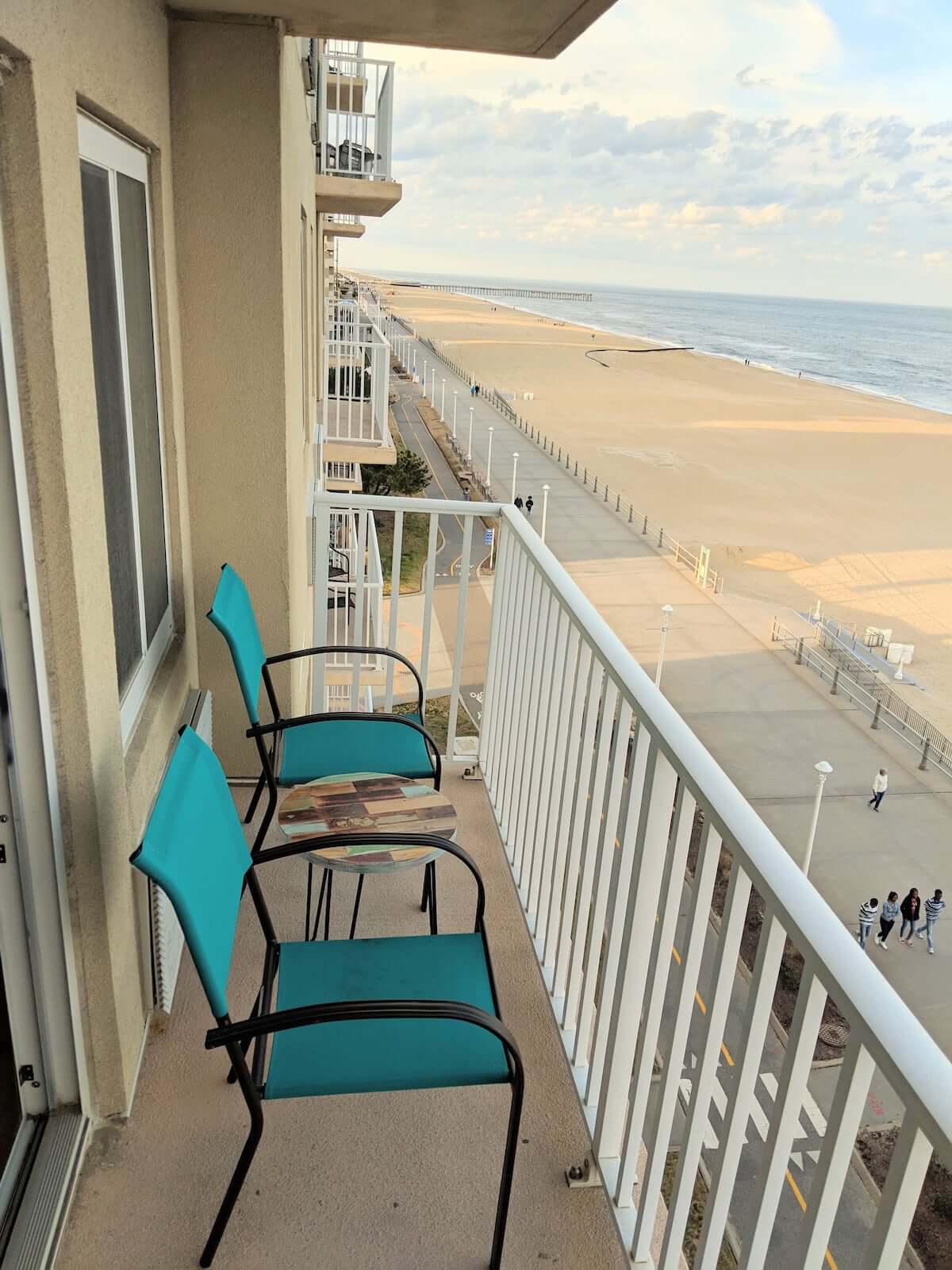 There's nothing better than being lulled to sleep by the crashing of the waves against the shores – and this is exactly what you can experience with a stay at this beachside retreat!
Commanding an excellent location near some of the most popular things to do in Virginia Beach, this space places you right by the ocean's edge. The condo has two bedrooms that can very easily accommodate up to six guests.
There's also a well-equipped kitchen with plenty of modern appliances. If you don't feel like cooking, however, you'll find several restaurants just a block away.
Entrance fee: $225
Hours: Check-in after 2 p.m., Check-out at 11 a.m.
Address: N/A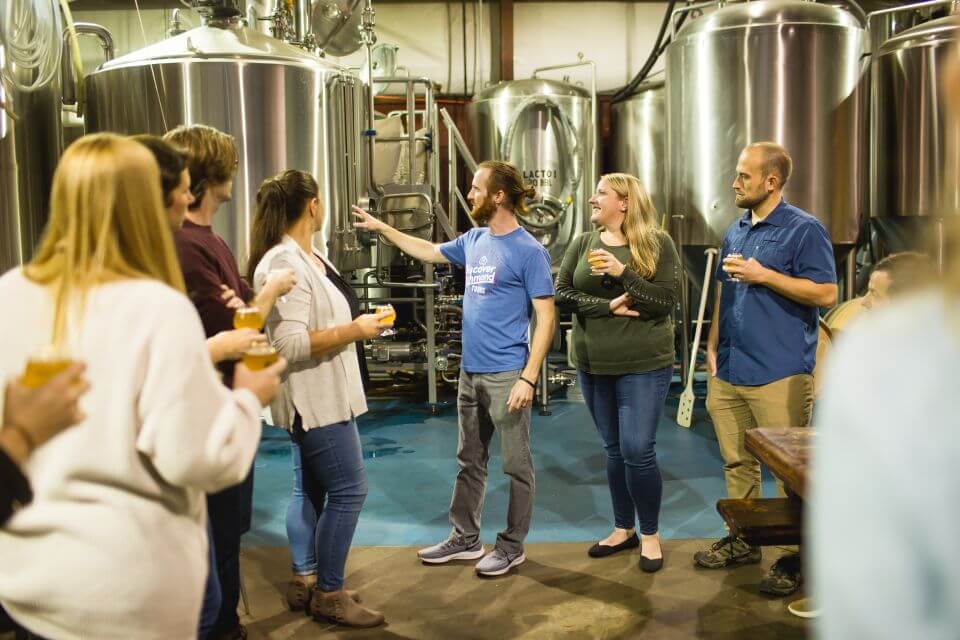 One of the best day trips from Virginia Beach is no doubt to Williamsburg, located just an hour away. This historically charged city played a pivotal role in the American Revolution and if you ask me, it's well worth a visit.
With immersive 18th-century architecture, the city is actually known for being an outdoor educational living museum that houses landmarks such as the Governor's Palace and the George Wythe House.
Now, after you've soaked up plenty of history, why don't you check out the city's active beer scene before heading back to Virginia Beach? Most Williamsburg breweries offer guided tours as well as tasting sessions- perfect for those who would like to sample the area's seasonal and flagship brews.
Entrance fee: $80
Hours: 11.30 a.m. to 3.30 p.m.
Address: 623 E Main St, Richmond
4. Check out Mount Trashmore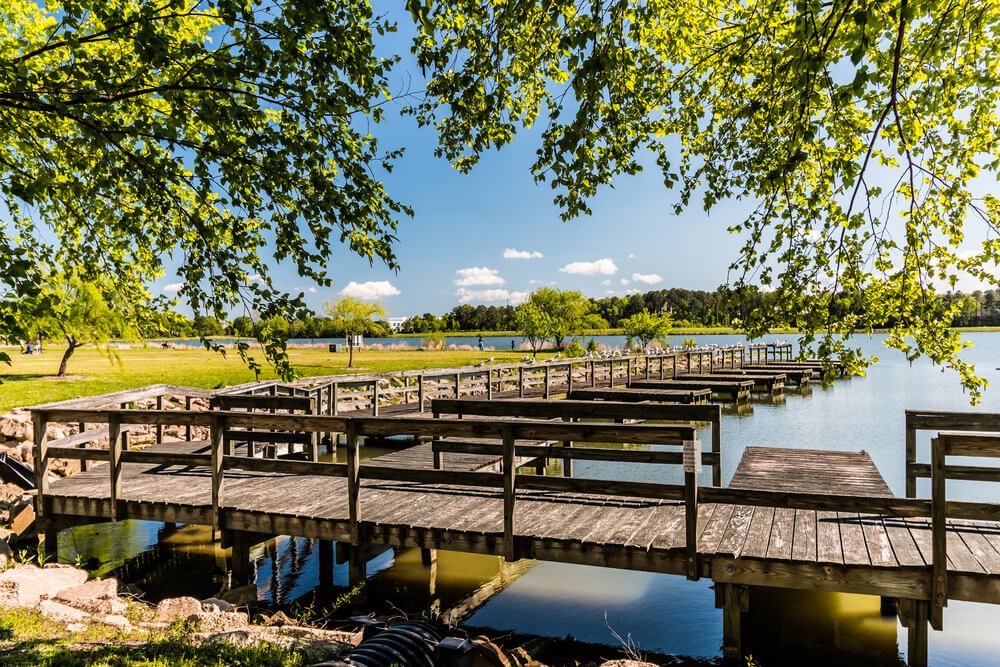 Yup – strange name, I know. But then again, this former landfill site is easily one of the most unusual things to see in Virginia.
Why should you visit an old landfill, you ask? Well, mainly because it's since been transformed into an impressive 165-acre park that offers plenty for kids and adults such as a skate park, playground, and even mountains that were made from trash. Don't worry, it's not as gross as it sounds since everything's been sanitized and covered in super-clean soil!
Perfect for a day out with your family, Mount Trashmore also has two lakes. Shore fishing is allowed as long as you've got your license.
Entrance fee: Free
Hours: 5.30 a.m. to 8.30 p.m.
Address: 310 Edwin Dr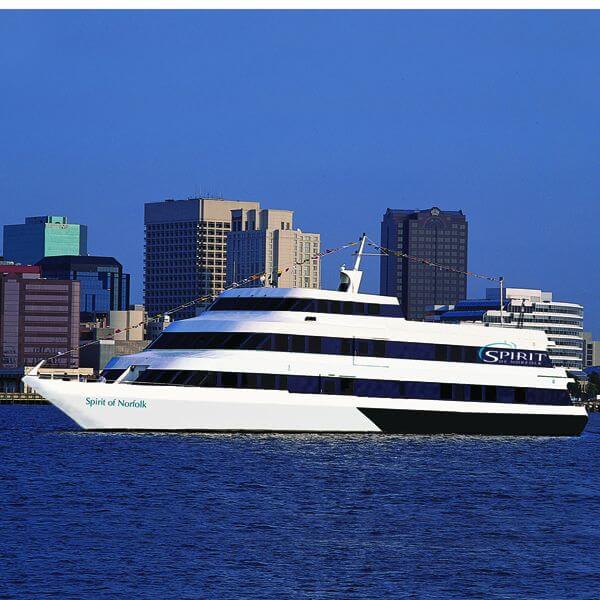 If you're looking for the absolute best day trip from Virginia Beach, you really can't go wrong with a lunch cruise on the Elizabeth River. This family-friendly activity is also ideal for those who would like to explore the charming city of Norfolk, located a mere 20-minute drive from Virginia Beach.
During your cruise, you'll even be able to get up close and personal to the United States Navy's impressive fleet of ships.
Afterwards, you can also check out some of Norfolk's most popular points of interest such as the Botanical Garden and the Chrysler Museum.
Entrance fee: $84.23
Hours: 11.30 a.m. to 1.30 p.m.
Address: Otter Berth, Norfolk
6. Visit the Virginia Aquarium & Marine Science Center
One of the most educational and cool things to do in Virginia Beach with kids is to visit the Virginia Aquarium & Marine Science Center. Since this place draws thousands of tourists from all over the world in peak season, I would really recommend that you grab those tickets as early as possible.
The aquarium has over 300 species in 800,000 gallons of water, and offers themed exhibits such as The Red Sea, The Indonesian Volcanic Island, and the Mediterranean Sea.
While The Broke Backpacker doesn't enjoy animal tourism and zoos, at least the Virginia Beach Aquarium has several conservation projects on the go, such as saving stranded turtles who wash up on Virginia's beaches. If you decide to go, please be respectful of the animals and make sure to learn about their conservation efforts.
Entrance fee: $24.95 for adults, $19.95 for children
Hours: 9 a.m. to 5 p.m.
Address: 717 General Booth Blvd
Small Pack Problems? 😉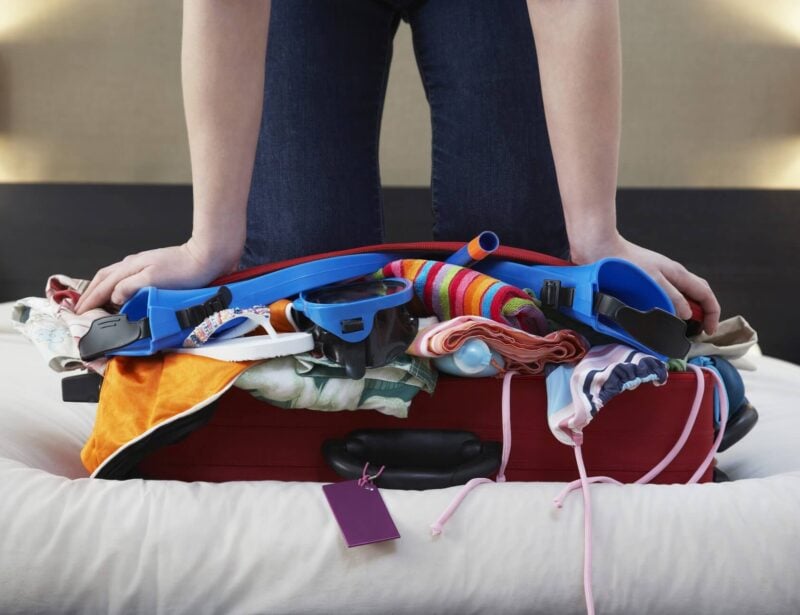 My missus travels with all her clothes in ziplock bags: don't be like my missus. UP YOUR PACKING GAME!
Packing cubes for the globetrotters and compression sacks for the real adventurers – these babies are a traveller's best kept secret. They organise yo' packing and minimise its volume too so you can pack MORE.
Or, y'know… you can stick to ziplock bags.
View Our Fave Cubes
Or Check Out the Sacks!
7. Drive through the Chesapeake Bay Bridge-Tunnel
Okay, this is one activity that you really don't want to skip. In my opinion, there's truly no better way to admire the magnificent Atlantic Ocean than to take a drive through this tunnel.
Hailed as one of the Seven Engineering Wonders, the Chesapeake Bay Bridge-Tunnel route is by far, the most scenic route you can take from Virginia Beach. At 17.6 miles, this is the longest bridge tunnel in the world and connects the city to the mainland.
Best of all, this route takes you through four high-level bridges, two tunnels, and four islands so there'll be plenty of photo ops!
Entrance fee: $14 to $18, depending on the season
Hours: 24/7
Address: N/A
8. Enjoy Contemporary Art
Travelers looking for things to do in Virginia Beach indoors will no doubt revel in a visit to the Virginia Museum of Contemporary Art, located just a short distance from the ocean.
Not only is this place a leading venue for modern art, but the exhibits are always changing so you'll be treated to new pieces virtually every time that you visit. This is also one of the rare galleries that provides free entry, perfect for guests who are traveling on a budget.
This place regularly hosts events such as Coffee and Conversation with various guest lecturers, Sculpting classes, and the like. You'll also find kid-friendly events like Art and Storytime (reserved for children aged 3 to 8).
Entrance fee: Free
Hours: 10 a.m. to 4 p.m., Friday to Sunday, and 10 a.m. to 8 p.m. on Thursdays
Address: 2200 Parks Ave
9. Marvel at Colonial Houses
The great thing about Virginia Beach is that it still maintains plenty of relics from its colonial past. One of them is the Thoroughgood House, a historic landmark located in the quaint Thoroughgood neighborhood.
This red brick building dates all the way back to the 1700s, but it has been exquisitely preserved so you'll be able to enjoy its original architecture.
Be sure to allocate enough time to check out the Thoroughgood House Education Center where you'll be able to find out more about Princess Anne County's rich past as well as the influence of the Thoroughgood family on the community.
After your tour, you can always take a walk through the perfectly landscaped English garden that surrounds the house.
Entrance fee: Free
Hours: 10 a.m. to 4 p.m. daily (excluding Tuesdays and Wednesdays)
Address: 1636 Parish Rd
10. Kayak or Hike at False Cape State Park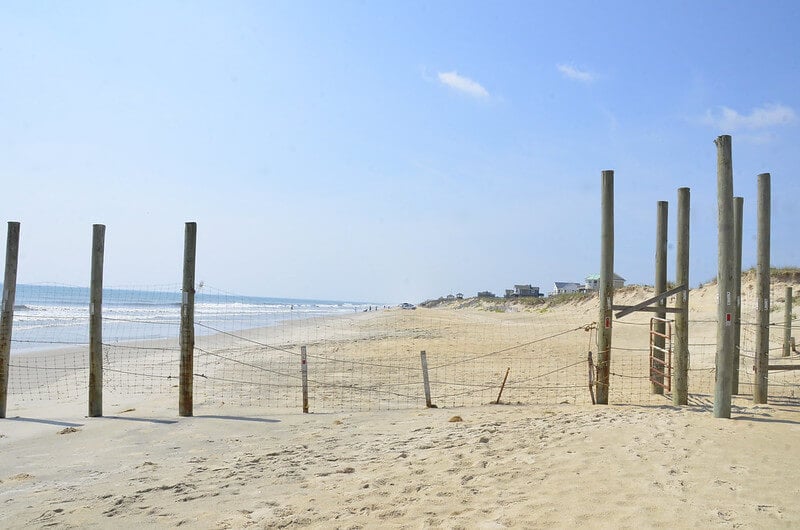 One of the best things to do in Virginia Beach off the beaten path is undoubtedly a visit to the False Cape State Park which lies on a barrier spit between the Atlantic Oceana and Currituck Sound. In fact, this is actually one of the very last undeveloped spots in the country which makes it a marvel all on its own!
The park perfectly caters to outdoor facilities such as fishing, cycling, kayaking, and hiking. In fact, the False Cape State Park is home to extensive wildlife with over 300 species of shorebirds and migratory songbirds. If you're visiting between April and October, you may even be treated to a scenic tram ride!
Entrance fee: $5
Hours: 9 a.m. to 4 p.m.
Address: 4001 Sandpiper Rd
Is This the Best Daypack EVER???
11. Spot One of the Norwegian Ladies
Are you wondering why a statue made the list of the top things to do in Virginia Beach? Well, that's because the Norwegian Lady is to Virginia Beach what Lady Liberty is to New York – not to mention one of the most cherished memorials in the area.
This 9-foot bronze statue was erected as a tribute to a particularly violent shipwreck that occurred near the Virginia Beach Shore.
There's a second Lady in Norway to symbolize the friendship between the two countries. After posing for pictures with the statue, be sure to check out the Boardwalk's many attractions such as JT's Grommet Island Park, King Neptune Statue, and the Atlantic Wildfowl Museum.
Entrance fee: Free
Hours: N/A
Address: 2500 Atlantic Ave
If you ask me, there's truly no better way to properly connect with nature and soak up Virginia Beach's wondrous sights than from a paddleboard expedition. Linkhorn Bay's natural beauty provides endless photo ops so be sure to bring a waterproof case for your phone.
If you're a klutz like me, you'll be glad to learn that this activity does include a quick class on how to keep your balance on the paddle board! Best of all, Linkhorn Bay's waters are super calm so beginners should have quite an easy time.
Entrance fee: $47.70
Hours: 9.30 a.m. to 11 p.m.
Address: 600 Laskin Rd, 600 Laskin Rd, Virginia Beach
13. Enjoy a Show at the Harrison Opera House
An absolute icon in the city, the Harrison Opera House once served as a stage for World War II shows.
Nowadays, it's one of the best venues for various types of events, including musicals, Tribute Acts, Symphonies, and more!
Just a short drive from the city center, the Opera House also happens to be the Virginia Opera's official home.
It's also known for its impressive architecture, complete with swirling staircases and spectacular chandeliers. Unlike most modern Opera Houses, this one still retains its intimate ambience with only 1,600 seats available per show. As such, the audience can revel in a demure and refined setting, just like the good old days.
Entrance fee: As from $54
Hours: Varies
Address: 160 W Virginia Beach Blvd, Norfolk
14. Browse the Old Beach Farmers Market
This is easily one of my favorite activities in Virginia Beach- mainly because there were so many goodies to sample while browsing the colorful stalls!
Located a mere six blocks from the ocean, this market doesn't merely limit itself to the usual fresh produce and souvenirs that you usually expect from touristy places.
Expect to see plenty of savory food from highly experienced local chefs, charcuterie, handmade soap, and just about every kind of artisanal bread you can think of.
Best of all, this market encourages eco-friendly practices so bring a reusable shopping bag along. Visitors are also encouraged to ride or walk to the market instead of driving.
Entrance fee: Free
Hours: 9AM – Noon, Saturdays
Address: in the parking lot of Croc's19th Street Bistro
Travel with peace of mind. Travel WITH a security belt.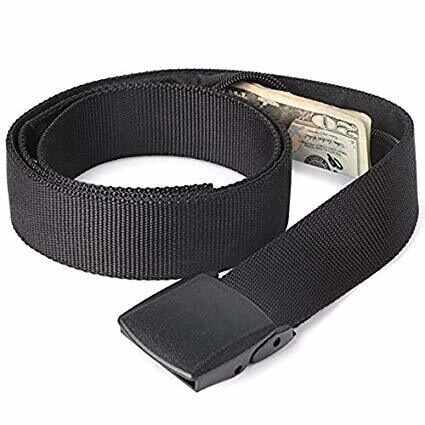 Get your cash stashed with this awesome Pacsafe money belt. It will keep your valuables safe no matter where you go.
It looks exactly like a normal belt except for a SECRET interior pocket perfectly designed to hide a wad of cash or a passport copy. Never get caught with your pants down again! (Unless you want to.)
Hide Yo' Money!
15. Participate in Neptune Festival
An integral part of the local culture, the Neptune Festival takes place each year between September and October. Owing to the sheer number of local participants, this festival is ideal for travelers looking for non-touristy things to do in Virginia Beach.
One of the Festival's most popular activities is the International Sand Sculpting Championship that's open to amateurs and professional sculptors alike.
Even if you don't want to participate, I would totally suggest that you check out the Championship to marvel at the stunning craftsmanship. Additionally, the Neptune Festival hosts other plenty of other events such as a Senior's Gala, Surfing Competition, Symphony By The Seas Concerts, and even an international golf tournament.
Entrance fee: Varies according to the activity
Hours: N/A
Address: 6th to 8th Street, Oceanfront
Here's one for all the history buffs out there. Not only is Williamsburg perfect for a day trip but it's also chock full of political tales- and yes, that includes plenty of conspiracies as well.
Locals will be quick to tell you that Williamsburg once used to house plenty of secret societies, some of which apparently still exist today. Now whether that's fact or fiction is up for debate- but there's no denying that there's something thrilling about exploring the city's past from a whole other angle.
If you want to turn things up a notch, you can even book a colonial conspiracy tour which, most of the time, includes a fully costumed guide to enhance the experience.
Entrance fee: $21.20
Hours: 1 p.m. to 3 p.m.
Address: Blair St, Williamsburg
17. Snap Selfies at the ViBe Creative District
Travelers looking for artsy things to do in Virginia Beach will absolutely find their joy at the ViBe Creative District.
This bustling hub offers various types of artisan stores, including woodwork, classic arts, leather, culinary, music, and street art. It's not uncommon to see tourists and locals alike posing for selfies in front of the brightly-hued murals.
While you're there, be sure to check out the Creative District's quirky cafes and markets. This district regularly hosts monthly events like Second Saturdays and Old Beach Farmer's Market, both designed to give tourists a taste of the city's vibrant culture.
Entrance fee: Free
Hours: N/A
Address: From 16th to 22nd Streets, Oceanfront
Well, the good news is that there are tons of neighborhoods in Virginia Beach with loads of great accommodation options, from resorts to hostels.
Where you stay in Virginia Beach will ultimately make or break your vacation, so if you're not sure, take a look at my top recommendations below.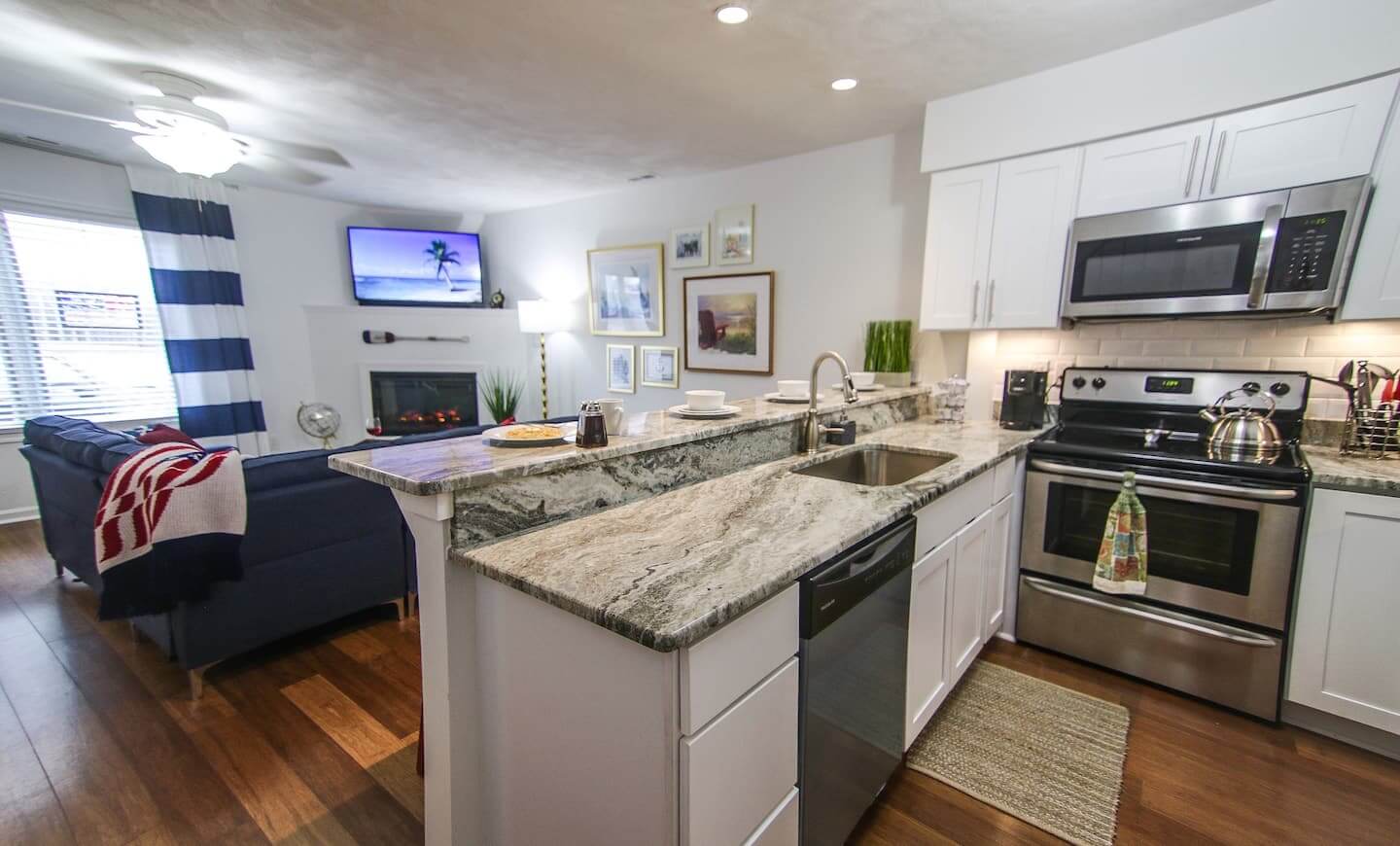 This quaint vacation rental in Virginia Beach comfortably sleeps six in two bedrooms. It boasts an excellent location near the beach and has super-fast Wi-Fi. There's also a large, open-plan living room with a fireplace as well as a modern and well-equipped kitchen.
You can visit the ViBe Arts District's eclectic shops, markets, cafes, and murals, which are all a short stroll from the condo. You'll also be just two blocks from the ocean.
With standard studios that comfortably accommodate two, Angie's Guest Cottage lies just a few steps from the gorgeous Croatan Beach.
Some rooms even boast spacious furnished patios where you can wind down while enjoying delightful ocean views.
Neptune's Park is found just 1km from the property. Nearby, you'll also find popular attractions such as the Virginia Aquarium.
Best Hotel in Virginia Beach – Ocean Resort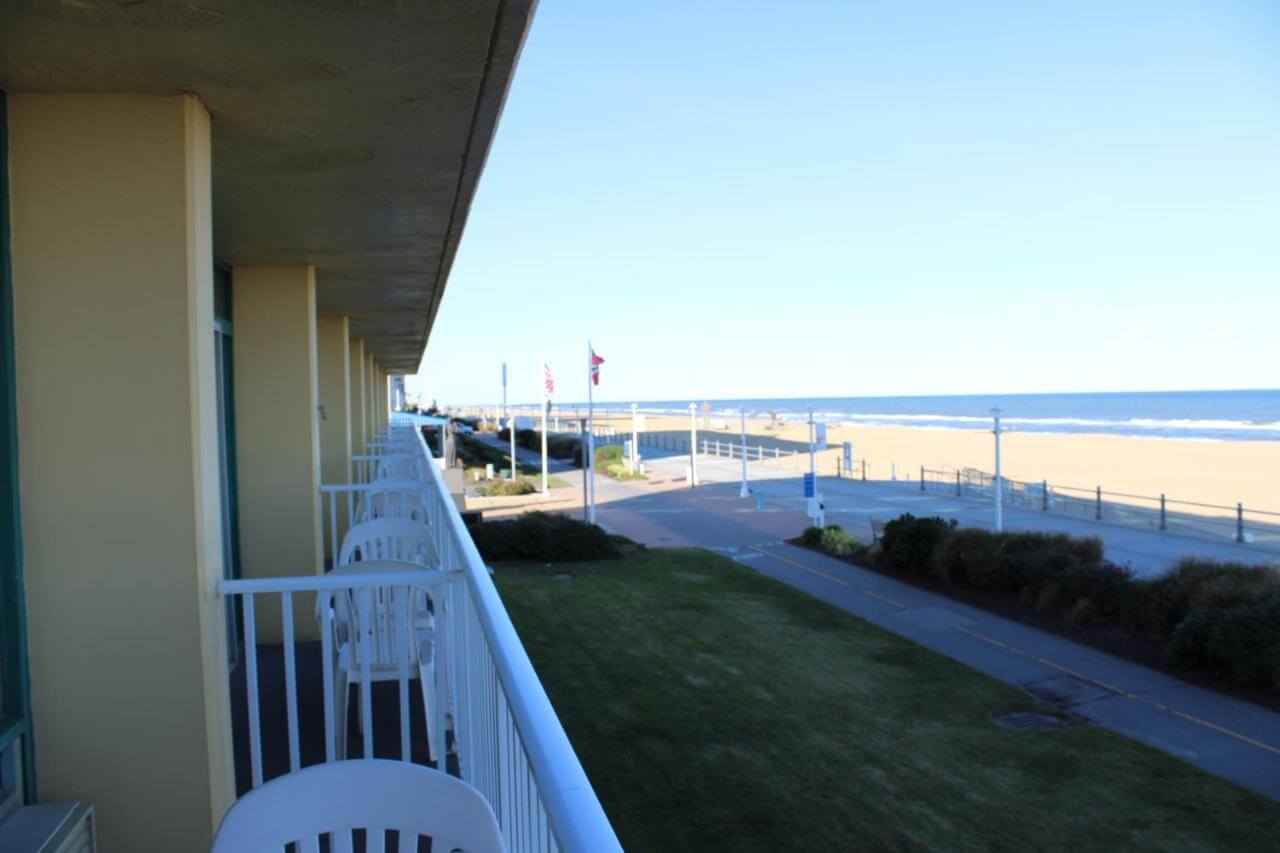 This budget-friendly hotel provides standard rooms with two queen beds, which is perfect for families! There's also an indoor pool for the kids to play in.
Rooms provide ocean-facing balconies and coffee machines so you can wake up to a fresh brew every morning.
Ocean Resort is just a short distance from both the Ocean Breeze Waterpark and the Virginia Aquarium.
Before you dive into booking your accommodation and mapping out your itinerary, I have just a few tips to share with you to enhance your stay!
Be Ready to Venture Out of the City: Virginia Beach, as the name itself suggests, is all about beach-style living! However, it's also surrounded by an extensive array of historical landmarks and mesmerizing sites so don't hesitate to take a few day trips outside the city.
Escape to the Secret Beach: Here's a little secret if you want to avoid the crowd: there's a relatively unknown beach known as Sandbridge located just a short drive from the Oceanfront District. Locals are fiercely protective of this beach, so it's one of the few places that managed to escape mass tourism!
Take Advantage of Seasonal Deals: With so many things to do in Virginia Beach, it's no wonder that the place is such a tourist hotspot. This also means that rates tend to soar in spring and summer, especially when it comes to last-minute bookings. Prices often go down in fall and winter though, so keep your eyes peeled for interesting offers!
Don't Skip Atlantic Avenue: Unfortunately, this is a mistake that too many tourists make. Atlantic Avenue may be seriously overshadowed by ultra-popular Oceanfront, but it offers far better deals in terms of retail, entertainment, and dining.
Don't forget your travel insurance for Virginia Beach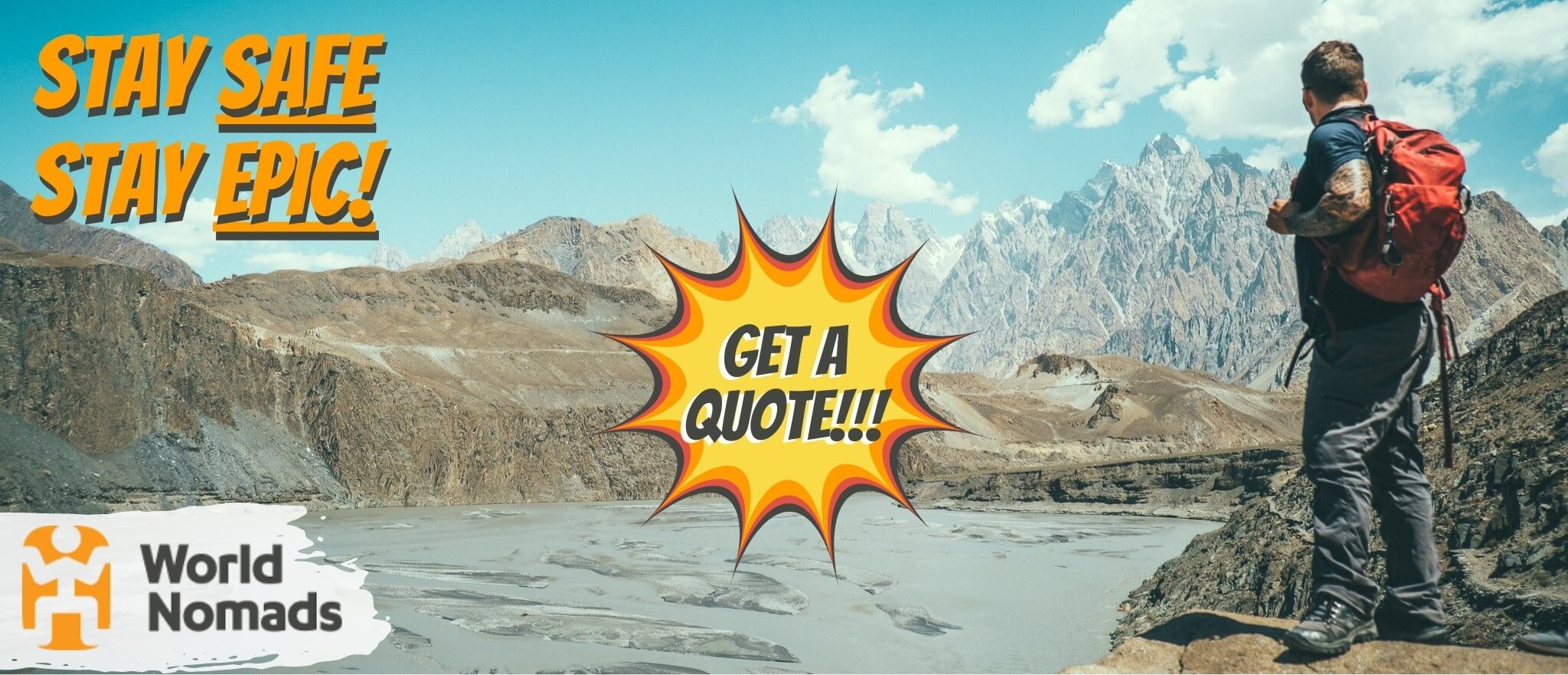 World Nomads' mission is to support and encourage travellers to explore their boundaries. They offer simple & flexible travel insurance, and safety advice to help you travel confidently.
They've been doing it since 2002 – protecting, connecting, and inspiring independent travellers just like you.
Get a quote below or read our in-depth review!
World Nomads provides travel insurance for travelers in over 100 countries. As an affiliate, we receive a fee when you get a quote from World Nomads using this link. We do not represent World Nomads. This is information only and not a recommendation to buy travel insurance.
Final Thoughts on Things to Do in Virginia Beach
Whether you just want to lounge by the ocean all day, check out the neighboring towns, or pedal down the Boardwalk like a local, Virginia Beach certainly has something for everyone!
More importantly, there are plenty of free attractions in Virginia Beach, so rest assured that you won't need to save up for ages just to afford the trip. That's perfect for those backpacking the USA!
This is one place that does live up to the hype and I can absolutely assure you that you're in for one of the most memorable vacations of your life!
---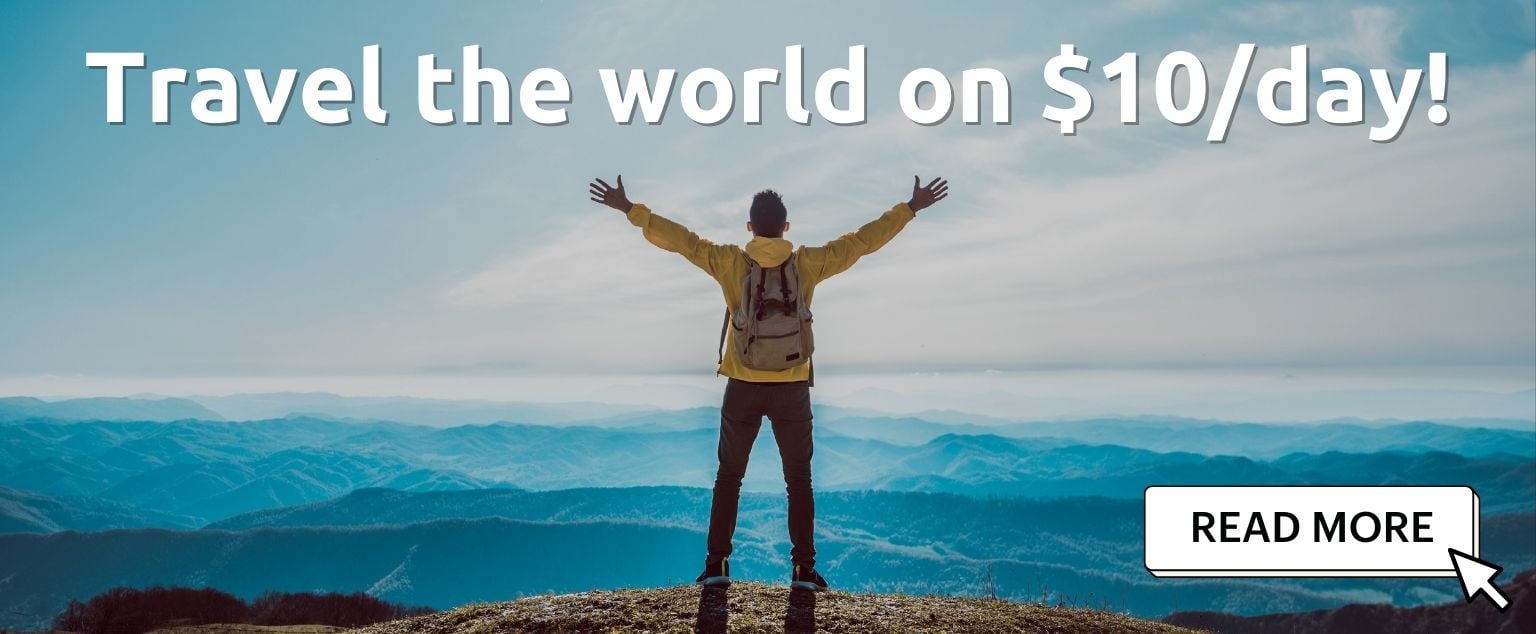 And for transparency's sake, please know that some of the links in our content are affiliate links. That means that if you book your accommodation, buy your gear, or sort your insurance through our link, we earn a small commission (at no extra cost to you). That said, we only link to the gear we trust and never recommend services we don't believe are up to scratch. Again, thank you!