As you might expect, there are plenty of things to see and do in Long Beach, California. The abundant oceanfront and water-based attractions are well known, but they're not the only things Long Beach is famous for.
Long Beach also boasts a few lesser-known gems that celebrate its people and diverse cultures. It's also a good base from which to dip into greater Los Angeles with a day trip or two. Alternatively, there are nearby islands like Santa Catalina to check out.
We've put together a list of some of the best things you can do while you're in Long Beach, CA. Take a look at the amazing things Long beach has to offer whether you're alone, traveling with kids, or with your special someone.
Top Things to Do in Long Beach
Before planning your stay, take a look through this list of the best things to do in Long Beach.
One of Long Beach's most popular attractions is the extraordinary Aquarium of the Pacific, a large-scale aquarium and science center. The focus here, as its name suggests, is on the marine life of the Pacific Ocean.
Something that young people may find especially interesting is the Molina Animal Care Center, which offers a look into veterinary care. There's also a penguin colony resident in the June Keyes Penguin Habitat, which always dials up the cuteness factor by 10.
2. Catch a Terrific View from Hilltop Park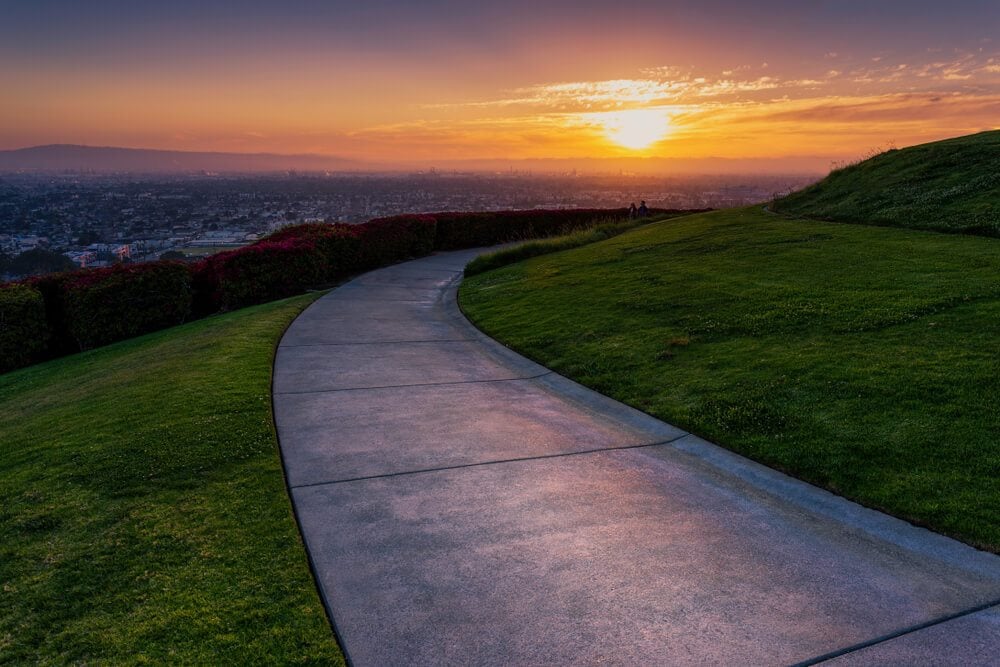 Also known as Signal Hill, this lookout point is popular for picnics, relaxing and light hiking. But it's most famous for its amazing view of Long Beach and out over the ocean. Looking the other way, some claim to see all the way to downtown Los Angeles (nearly 20+ miles) and even Santa Monica on a good day.
It's a great spot to catch a sunset, too. You can access the top from the north side or the southside which is longer but easier. There are numerous plaques explaining what you can see and where you are, and best of all, it's totally free!
Try nabbing a deep-sea California coast gamefish from a cruise boat. You don't have to be an expert either, as novices are welcome. The crew is there to advise and assist, so you've got the best possible chance of success.
Barracuda, red snapper, halibut, sea bass and more are known to frequent the waters up and down the coast from Long beach. The boats are usually fully equipped with sundecks, refreshments and all the gear you'll need for a half-day outing.
4. Dig into Ancient Cultures at the Pacific Island Ethnic Art Museum
PIEAM is a unique museum celebrating the people, history, and culture of Oceania. The Pacific Islands and its people are diverse, but this museum celebrates all of them through exhibits and talks.
The small museum is a wealth of curated history, offering artifacts, artwork, textiles, a small bookstore, and a "backyard exhibit", which may also occasionally host events. Exhibits change, but have included fascinating topics like birthing, parental traditions, and tattoo culture.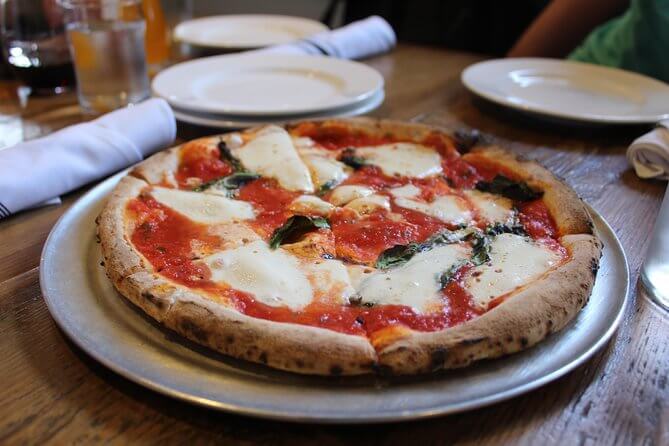 It's always good to get local advice on what and where to eat in a new city. In Long Beach, you'll want to find out what a flaming cheese is, for example. Also, cold-pressed juices are a thing here – want to know why?
Take yourself on a walking exploration of some of the city's best food joints. You'll not only cover a couple of miles around downtown Long Beach but also stop at half a dozen of the neighborhood's finest eateries to sample the wares.
What's better than a tasty cocktail? An interesting story behind that tasty cocktail, maybe? Craft cocktails are trendy in Long Beach. If you know where to go, you can find mixologists who fine-tune their mixes to a taster's benefit and give you a backstory.
How did the Old Fashioned come into being? Are tequila and mezcal the same thing? Your mixologist will be able to answer most of your questions. Nothing wrong with that.
The Best Travel Backpack?!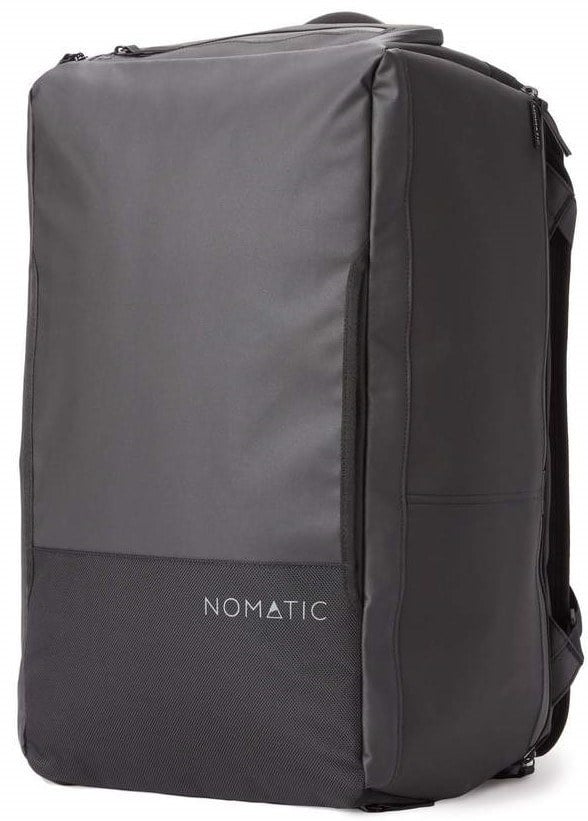 Pssssst! Not picked the perfect travel backpack yet? The Broke Backpacker team has tried out over thirty backpacks this year! Our favourite carry on backpack is the Nomatic Travel Bag.
Read our full review!
Unusual Things to Do in Long Beach
If you're on the hunt for something a little quirkier, try these unusual things available in Long Beach.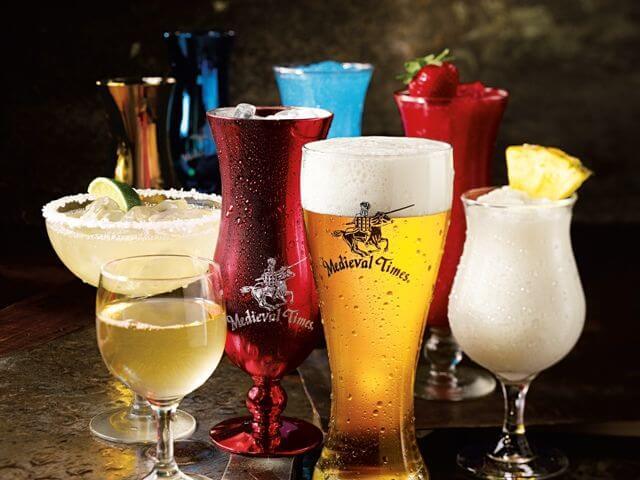 It's not every day you get to see a joust or a duel in a medieval arena. But this super fun bit of oddball extravagance lets you take in the grandeur of an 11th-century sports day.
The actors and athletes play it up as they battle with lances, swords and other period weapons. They also parade their horses and horsemanship and present their falconry. All of this for the Queen, who sits in attendance.
The show is accompanied by a four-course meal and plenty of raucous crowd banter, much like a family Thanksgiving.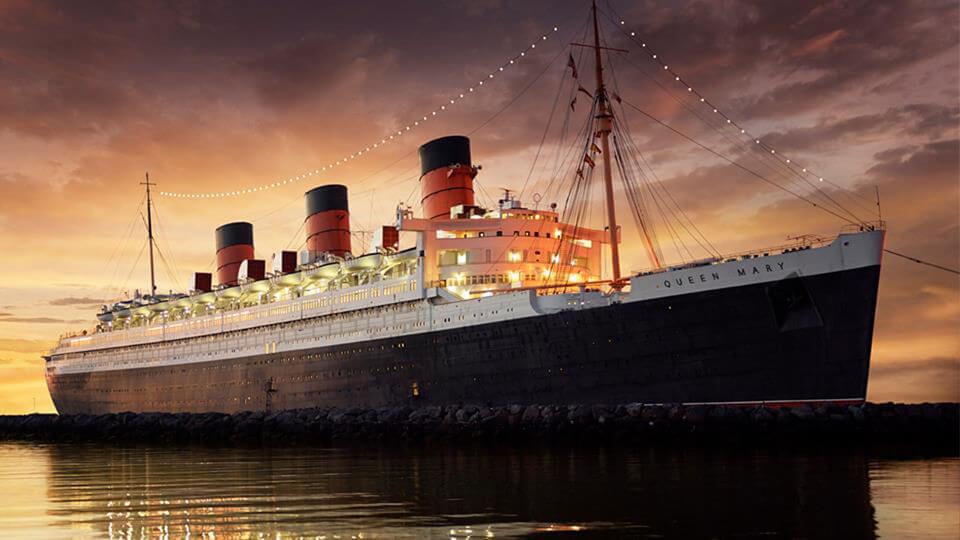 The Queen Mary is a storied ship, first launched in 1936. She held the esteemed Blue Riband for several of her service years – this is an award given to the ship that crosses the Atlantic at the fastest average speed.
Today she is permanently moored in Long Beach, and is a hotel and museum, with various tourist-focused amenities. It is even said that the ship is haunted, and there's a special presentation exploring this! Truly a fascinating look into the golden era of passenger liners.
9. Visit the Skinniest House in Long Beach
Could you live in a house just 10 feet wide? Get a taste for what that's like here in Gladys Avenue, at a house that was allegedly built on a dare. It's three storeys tall and has two bedrooms and a deck, so it's got all the facilities. It's just that it's… narrow.
The Guinness Book of World Records recognizes it as the skinniest house in America. Through the years it has been occupied by residents and even operated as a business for a short while. It's now a registered city landmark and can be visited by the public.
Safety in Long Beach
Tourists and visitors are generally safe in the key areas of Long Beach. However, like any major city, Long Beach has a few trouble spots. With a bit of common-sense and care taken, you should be fairly secure in and around downtown, the beach, and the coastal areas.
That said, it's always best not to be careless with your valuables, especially expensive cameras or jewelry. Also, try to stay in brightly lit areas with many people around at night. There's no reason you can't have a great, trouble-free stay in Long Beach.
Read our tips for traveling safely before you fly and always get travel insurance. Check out our roundup of the best travel insurance.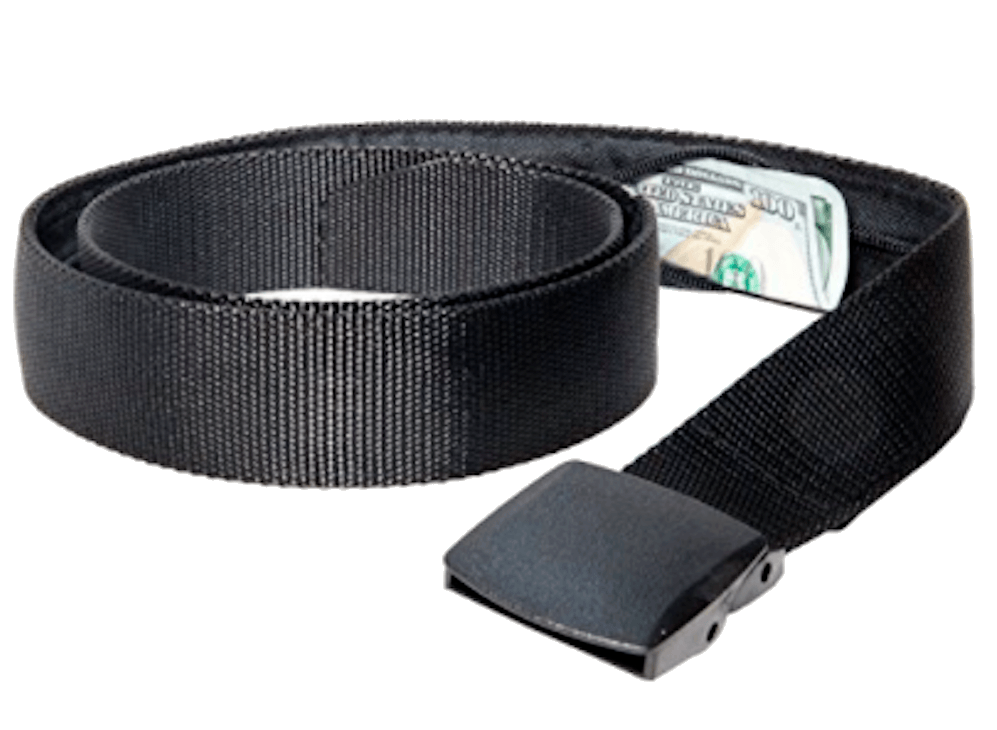 You should always have emergency cash hidden on you - pick up this awesome security belt with its hidden pocket before you travel, it's perfect for hiding money, a passport photocopy.
Things to Do in Long Beach at Night
Nighttime in Long Beach can be lots of fun. Try taking part in one of these fun activities.
10. Take a Paint and Sip Class for fun
There are lots of Artsy things to do in Long Beach. Brushstrokes and Beverages is a traveling paint class led by an instructor, who guides you through painting the chosen subject of the night.
This is a traveling class, so it's in a different location every night – a coffee shop, a studio, or a bar. Because of the sip element, you'll probably find some attempts at Van Gogh turn out more interesting than the original.
11. The Exhibition Room
Going to a bar is all good and well. But why not add a sense of exclusivity and secrecy to your evening out? Of all the things to do in downtown Long Beach, The Exhibition Room presents itself as the most intriguing.
To gain access, you'll need to text a number and wait for the password. Then it's off to find the phone booth, which is actually the entrance. Once inside, it's like stepping into a different timeline. They encourage you to dress as outrageously classy as you can (though business casual is actually fine)
For their part, they'll curate a cocktail and party experience that they guarantee you'll want to remember. In fact, it's so good, you may not want to talk about it.
Where to Stay in Long Beach – Downtown
Downtown is close to most of the attractions you want to see, while the waterfront is great for that holiday feel, close as it is to the beaches and pier. If you're a night owl, the East Village is your ticket. Here are some really good accommodation options in Long Beach, regardless.
This pretty guesthouse is positioned perfectly within walking distance of the beach, and just a short ride from Orange County and Disneyland. It has an open-plan feel, is breezy and elevated, and situated on the second floor.
The huge windows let in plenty of light, and because it's a residential area, it's quiet enough to get some well-earned rest after all the exploration.
View on Airbnb
Best Hotel in Long Beach – Hotel Royal
There's always an extra charm to a hotel when each of its rooms is decorated differently. For a boutique hotel, the pricing is of exceptional value as well, especially since the hotel offers free bicycle use when you stay there.
Most major Long Beach things to do are within a mile of the hotel, so you cannot ask for a better base from which to explore the city. With the added option of a free bicycle to use, and the charm of the art-deco accommodation to retire to each evening, what's not to like?
View on Booking.com
View on HotelsCombined
View on Agoda
Romantic Things to Do in Long Beach
Traveling with a significant other? You must try these things to do in Long Beach for couples!
12. Feel the Amore on an Authentic Gondola Ride
When the moon hits your eye in Long Beach, take your date out on a romantic gondola ride through the Naples island canals. The calm waterways and scenic view of the islands and bridges make you feel as though you're in a local version of Venice.
Adding to that are the gondoliers themselves, many of whom regale you with stories of the legendary city, while making you feel like you really have been there. This is definitely one of the top things to do in Long Beach.
13. Take a Sunset Walk Along the Pine Avenue Pier
Another one of the most unique things to do in Long Beach. The Pier at sunset simply invites a leisurely walk, hand-in-hand, as the lights of eateries, bars and pubs are just being turned on.
The views including the Queen Mary in the harbor and the lighthouse on the hill at dusk create that wonderful feeling of calm. Walk all along the pier, all the way to the lighthouse. Stop for a snack or a drink along the way, as the sounds of the evening begin to fill the air.
Always Be Insured
Don't forget to sort your travel insurance! We've put together a roundup of the best travel insurance for backpackers, or if you're low on time, get a quote from World Nomads now, our favorite travel insurance provider.
Best Free Things to Do in Long Beach
Not everything costs money in Long Beach. Here are a few things to do in Long Beach on a budget of absolutely zero!
14. Visit Vibrant Belmont Shore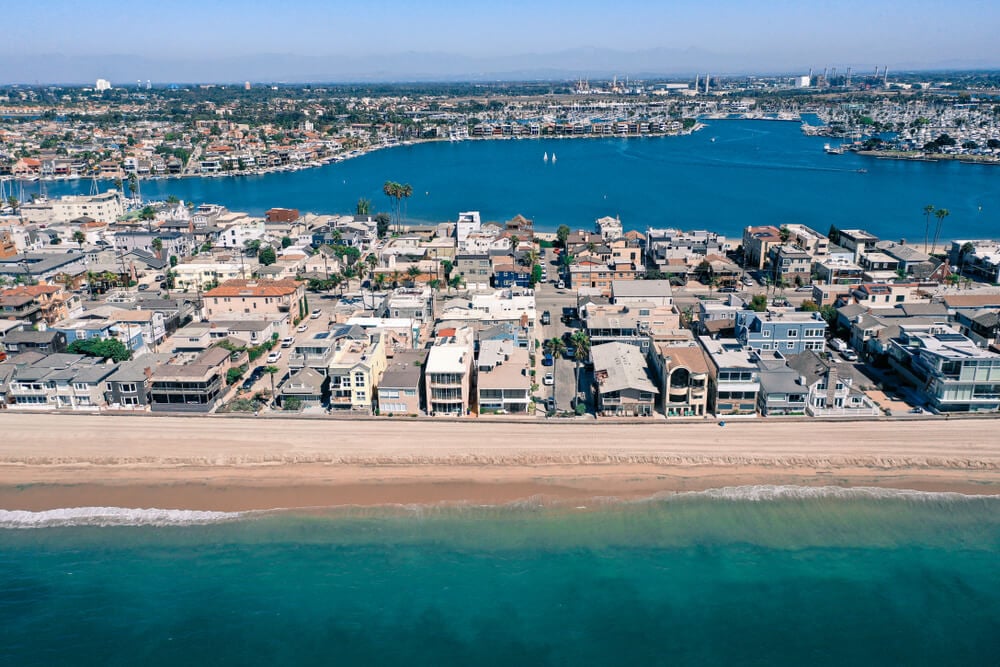 Belmont Shore offers a couple of things that can fill an afternoon. First, hang out on the beach or in one of the lagoons. Serious shoppers can stop by the Marketplace or the Marina Pacifica Mall, which are close-by.
If you feel like taking a break from the sun and sand, stroll along Second Street, which is a hub for shopping, coffee shops, restaurants, and bars. You can also access Naples and its bridges and canals from here if you want to double down on that Italian feeling.
15. Hike Around the El Dorado Nature Center
Get away from the noise and rush of a big city in the city itself. This is the perfect place for a long walk – there are nearly two miles of trails to follow. There's a fairly active schedule of events too, so check out the calendar for guided walks, talks and special events like plant sales and cleanup days!
Our favorites are the night walks that focus on the nocturnal animals found in the park. Best of all, pedestrians and cyclists do not pay an entrance fee.
Long Beach Packing List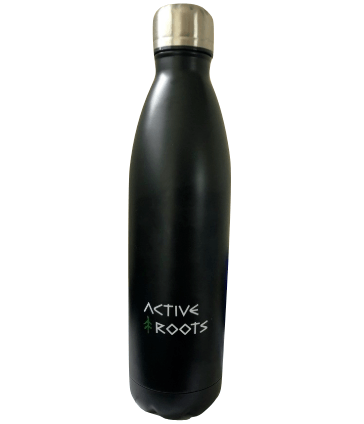 1. Travel Water Bottle: Always travel with a water bottle – it'll save you money and reduce your plastic footprint on our planet. AR bottle are tough, lightweight and maintain the temperature of your beverage – so you can enjoy a cold red bull, or a hot coffee, no matter where you are. For every AR bottle sold, we donate 10% to PlasticOceans.org – an initiative to reduce plastic in our oceans!
2. Microfibre Towel: It's always worth packing a proper towel. Hostel towels are scummy and take forever to dry. Microfibre towels dry quickly, are compact, lightweight and can be used as a blanket or yoga mat if need be.
3. Security Belt with Hidden Pocket: I never hit the road without my security belt. This is a regular looking belt with a concealed pocket on the inside – you can hide up to twenty notes inside and wear it through airport scanners without it setting them off. This is hands down the best way to hide your cash.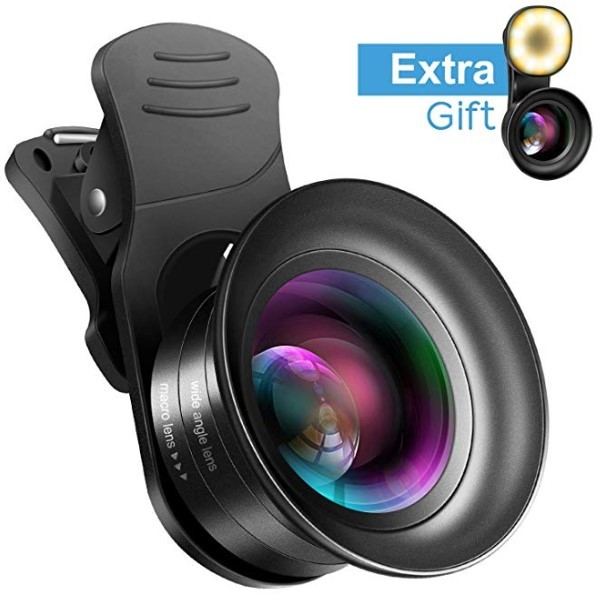 4. Camera or Cell Phone Camera Accessories: One thing's for sure – Long Beach is a picturesque destination! Get perfect shots from your phone using clip-on-lenses with wide-angle, close-up and optical zoom. With the ability to turn travel pictures from basic to professional, this universal lens sits neatly over any phone camera and comes with a durable, travel-friendly case!
5. International Adapter: Long Beach outlets accommodate typical US two-pronged plugs, but for electronics that have three prongs or if your plugs are of a different variety, you'll need an adapter. Save yourself the hassle of trying to track down an adapter at your destination and paying twice as much than planning ahead by buying one online.
Books to Read in Long Beach
The Backpacker Bible – Learn how to ditch your desk and travel the world on just $10 a day whilst building an online income.
Scar Tissue – The auto-biography of the Red Hot Chili Pepper's lead vocalist, Anthony Kiedes "rocked" my world the first time I read it. The story is about his entire life, from growing up in the City of Angels surrounded by drugs and bad influences, to becoming a rockstar. Any RHCP fan should read this; even if you're not a fan, you'll enjoy this book as it's an inside look into Hollywood in the 70s through 90s.
The Mountains of California – The musings and ramblings of John Muir, one of the most famous and beloved naturalism in American history.
Slouching Towards Bethlehem – A collection essays about some of California's greatest icons including John Wayne, Howard Hughes, and the Haight neighborhood of San Fran.
Best Things to Do in Long Beach with Kids
If you're traveling with kids, Long Beach has something to offer them too.
16. Romeo's Chocolate Making Workshop
While Romeo's is no doubt a place for adults, too, they've found a novel way to occupy your kids while you partake in a chocolate tasting of your own. The chocolate making workshop is an educational experience that allows kids to create and personalize their own chocolate bars.
Along the way, they'll learn where chocolate comes from and how it is made, and of course, get to taste a few different flavors. And yes, they have workshops for adults, too.
There's another ship in the permanent dock in Long Beach that presents a chance to see a historical relic. Though it's a military ship, it's been rated by CBS Los Angeles as one of its recommended "Best Cool Exhibits to See With Your Kids".
Kids do in fact find the deck tours quite exciting, so parents can let the supervisors and guides take over the talking for a while. The kids' scavenger hunt is also a highlight!
The USS Iowa also happens to be the only battleship museum open to the public on the West Coast of the US. So it's well worth a visit if you're in town.
Day Trips from Long Beach
If you're looking for things to do outside Long Beach, try one of these day trips.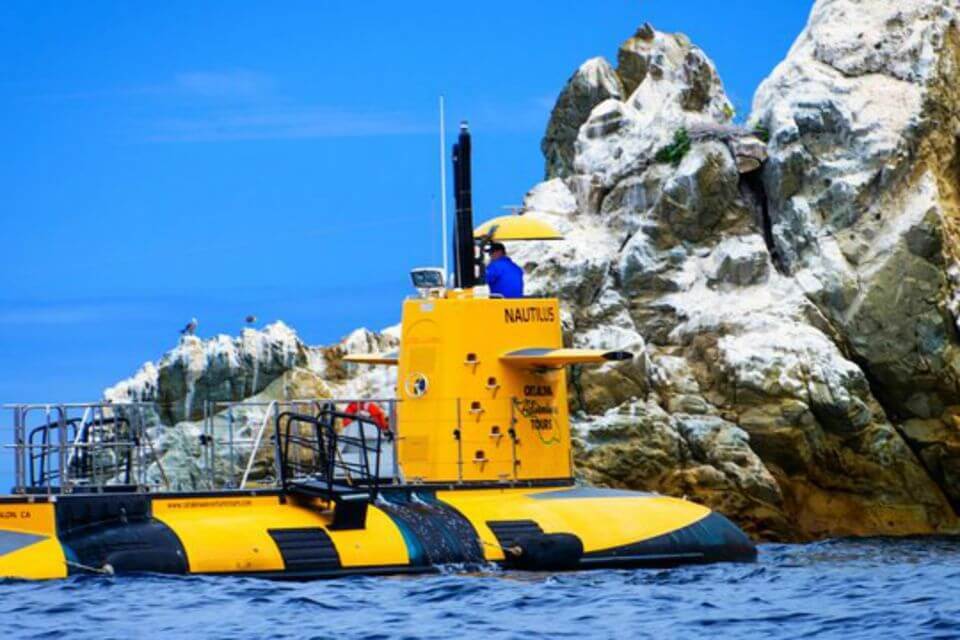 Take the boat to Santa Catalina island to catch this unique submarine. You get to view the marine life, kelp and undersea world of the Pacific from your very own porthole.
The submarine you'll ride was actually designed in the likeness of the USS Nautilus, which was a nuclear-powered sub in the US Navy. As a bonus, the crew will regale you with some fascinating stories about life under the sea.
Make your way to Sunset Boulevard, and take a 7-hour mega-trip through the City of Angels on an open-top bus. The trip takes in stops at Santa Monica Pier, a farmer's market, and shopping You'll also stop by famous landmarks like the Hollywood sign and Griffith Observatory, the Hollywood Walk of Fame, and more.
All along the way, the guide offers amazing and interesting tidbits of information about the city and its people. It's one of the best day trips from Long Beach, it's affordable, and you don't even have to do the driving!
3 Day Itinerary in Long Beach
Three days in Long Beach isn't very long. But make the most of it with this handy itinerary.
Day 1 – Hug the Coastline
The main appeal of Long Beach is the shoreline, especially if you're visiting from a place that isn't near the ocean. It's a day for outdoor things to do in Long Beach – shorelines, canals and other waterways of the area are just some of the places you'll explore.
Start on a high at the Aquarium of the Pacific, then visit the aquatic park. You may want to see the activity at the Port of Long Beach, too. While you're in that area, visit the legendary ship The Queen Mary.
A little across the way you'll find Terminal Island, the Korean Friendship Bell and the US Iowa.
Day 2 – Explore the Culture
Start day two with a look around the Museum of Latin American Art. Then push inland towards Hilltop Park and Signal Hill to see the lay of the land. You can see for miles on a good day.
It's a good idea to do a day trip to LA for that slice of Hollywood on your trip. If you have time, sports fans can take a tour of the Dodgers Stadium on the other side of town.
Head back towards Belmont shore for a bit of bohemian shopping, and hang out on the Second street for a while. Finally, experience the authentic Italian gondola ride in the place they call Naples.
Day 3 – Fun and Games
We've still got lots of things to do in Long Beach today. Hit one of the many, many beaches available. Rosie's Dog Beach is especially fun, as the only off-leash dog beach in the city. If pups aren't for you, Long Beach City Beach, Mother's Beach or Junipero should suit your needs.
Get a chocolate fix and make some at Romeo's, after you've tried the wine pairing, of course. Spend the afternoon hours on a romantic sunset walk along the pier. Visit the lighthouse at sunset for one final amazing visual memory of your stay in Long Beach.
Then it's off for your final night of celebration. Find the exhibition room and enjoy an evening in old-style cocktail revelry.
Conclusion
Long Beach offers fun and unique things to do for visitors. It provides the traditional appeal of a coastal city – beaches and nightlife. But it also offers the unique draws of two legendary sailing vessels as museums and cultural museums of the Pacific and Latin America.
There is indeed something for everyone here, and you may find that three days is too little time in which to explore what to do in Long Beach.
Yay for transparency! Some of the links in this post are affiliate links. This means that if you book your accommodation, buy a book or sort your insurance, I'll earn a small commission at no extra cost to you. I only link to stuff I've actually used and never endorse crap. Your support helps me keep the site going.
---
Need More Inspiration?