Long Beach is a bustling city in California and one of the busiest ports in the world! With such worldwide significance, there is so much this place has to offer for travellers of all shapes and sizes!
Once a settlement of indigenous people and then part of the Spanish Empire, this region has a fascinating history making it irresistible to tourists!
With so much to offer, it can be quite overwhelming when trying to decide where to stay in Long Beach.
But with our easy, step-by-step guide, you'll find the best areas to stay in Long Beach to meet your interests and budget!
Without further ado, here's our guide to where to stay in Long Beach, California!
Headed on a California trip? Looking for a specific stay? These are our highest recommendations for places to stay in Long Beach…

Unlock Our GREATEST Travel Secrets!
Sign up for our newsletter and get the best travel tips delivered right to your inbox.
This is a beautiful contemporary and stylish studio apartment situated near the waterfront of Long Beach. With the fully equipped kitchen, you can have a homemade meal on your own balcony overlooking the city and the sea beyond.
The bed has a memory foam mattress and there's a sofa bed if you want to invite some friends over!
This large hotel is right at the heart of Long Beach, making it easy for you to access all of its most famous attractions and hot spots! With an outdoor pool, brilliant eating facilities and a variety of rooms available, it's the best hotel you'll find in Long Beach!
Best Luxury Hotel in Long Beach: The Queen Mary
The Queen Mary is one of the most famous features of Long Beach's waterfront. It's an icon of the city and its's available for you to stay on! This magnificent boat is an art deco ocean liner, in its 40th year at its mooring in Long Beach.
It's not often you stay in a hotel which has historic tours, but this one does! As well as fantastic rooms, amazing views and delightful restaurants, there's even a theatre where you can enjoy a performance or film!
FIRST TIME IN LONG BEACH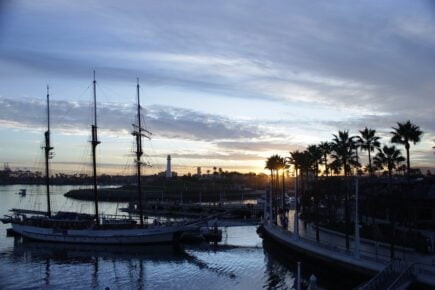 FIRST TIME IN LONG BEACH
Waterfront
Overlooking the Pacific Ocean, the waterfront is the best place to stay in Long Beach if you want to get to know this fantastic city! Whether you want to lose yourself in a book relaxing in a park or learn about the natural beauty that surrounds you.
ON A BUDGET
ON A BUDGET
Lakewood
Explore Long Beach without breaking the bank in the brilliant neighbourhood.
FOR FAMILIES
FOR FAMILIES
Belmont Shore
Taking the family on vacation can be a stressful process, but don't worry, we've done all the hard work for you!
Long Beach is California's hidden gem. Technically, it's in the Los Angeles metropolitan area, but it is a smaller sub-city which offers all the advantages of a tourist area without the overcrowding! With a population of just under half a million, you'll find the perfect balance of excitement without being overwhelmed!
Long Beach's main function is as a port, and it is the second busiest port in the United States, and one of the largest in the world. But don't let this industrial past put you off, it only makes the city more interesting!
The city is also well known for its golf courses and as a host city for a Formula One Grand Prix every year, as well as the Long Beach marathon.
The city is also bursting with culture and fascinating museums, particularly on the Waterfront, which is our recommendation for the best place to stay in Long Beach for the first time. This neighbourhood at the heart of the city gives you the chance to relax in front of the ocean whilst also learning about it!
However, if you want to take your family on a purely relaxing, chilled out beach holiday, the best neighbourhood for you is Belmont Shore. A little out of the city centre, but no less exciting, this neighbourhood has so many beaches and water sports on offer to keep the family entertained – even a beach designated for dogs!
Although Long Beach is a tourist hotspot, with plenty of luxurious sites to see and visit, there's still loads to do if you're travelling on a budget. If you say just a little further inland, the prices of hotels and Airbnbs plummet and there's still plenty to do, like hiking and golf!
Long Beach as a settlement dates back over 10,000 when indigenous people lived here. Since then, it has been part of the Spanish empire, so there is a large Latin American culture to explore here. Now, it is one of the most vibrant and important cities in the US!
Getting around the city is easy, especially by the light rail which operates throughout the area. Buses from the Airport are regular and reliable and the Airport itself is close too! There are of course loads of freeways and highways if you're planning on coming here by car, although we can't bank on the traffic being great!
Top 3 Neighbourhoods in Long Beach
With so much history, culture and scenery to enjoy, Long Beach is one of the best places to stay in California!
#1 Waterfront – Where to Stay in Long Beach for the First Time
Overlooking the Pacific Ocean, the Waterfront is the best place to stay in Long Beach if you want to get to know this fantastic city! Whether you want to lose yourself in a book relaxing in a park or learn about the natural beauty that surrounds you, this is the place for you!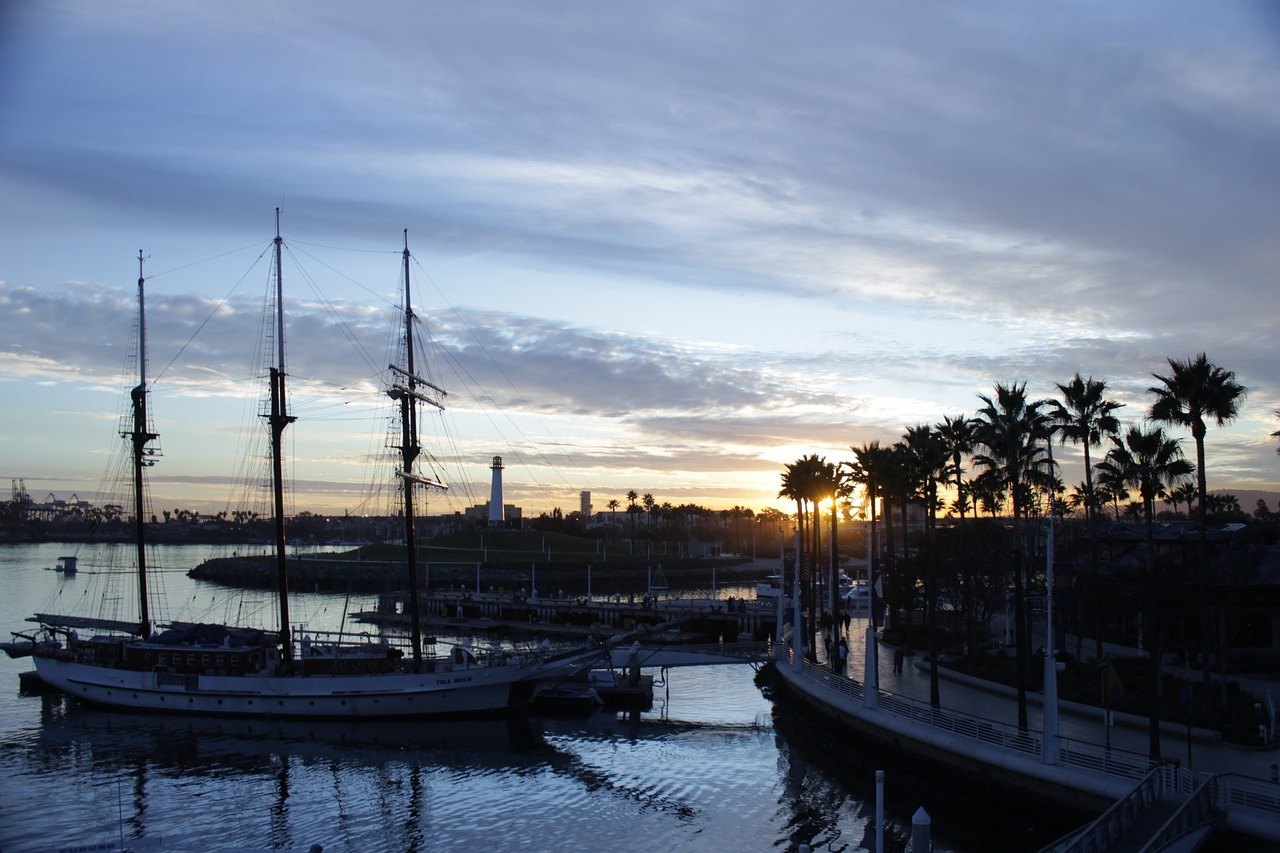 Being right at the heart of the city will keep you close to the action and able to access all the attractions by foot!
This is a delightful hotel which comes highly recommended from previous customers! It boasts excellent views, an outdoor pool and a prominent position on the end of Long Beach's Rainbow Harbour! What more could you want?
Best Luxury Hotel in Waterfront: Hotel Maya
This wonderful hotel given to you by trusted brand Hilton is the peak of luxury on the Waterfront. Maya demonstrates perfectly how Latin American cultures combine with traditional Californian customs to make a brilliantly vibrant and exciting stay!
There's a spa attached to this hotel, so you if you would rather sit back and enjoy some relaxation than explore, you can do it right on your doorstep!
Best Airbnb in Waterfront: Relax in a Hipster Loft Apartment
This apartment is exactly what it says on the tin! Trendy, hipster and up-and-coming! We're talking exposed brick, snazzy décor and chilled out vibes with this place, so it's perfect if you're looking for somewhere to relax after a hard day's exploring!
Make new friends in the shared back garden and explore local cafes and bars nearby!
Relax in a Hipster Loft Apartment is one of our favourites in Long Beach but they're not taking guests right now. We're not sure if they're closed for good but we hope they'll come back soon.
Things to See and Do in Waterfront:
If you want to learn about all the fascinating creatures to be found in the world's largest ocean, then head to the Aquarium of the Pacific. You can meet more than 12,000 animals as you explore the sea!
Go alfresco with your lunch and head to the ShoreLine Aquatic Park. There are some fabulous picnic spots and water features to enjoy!
Jump aboard the Catalina Express if you want to get to know the surrounding islands on this beautiful coastline. The boat runs from Long Beach all year round and is the fastest way to take you to the stunning Catalina Island!
For the chance to get some local culture and cuisine, head to the Long Beach Convention and Entertainment Center. It's been recently modernised to cater for all your needs, as an exhibition centre, concert venue and a brilliant place to get a bite to eat!
To get away from the bustle of the city centre, head to the Rainbow Lagoon Park, where you can get lost in a Japanese-style garden!
Is This the Best Backpack EVER???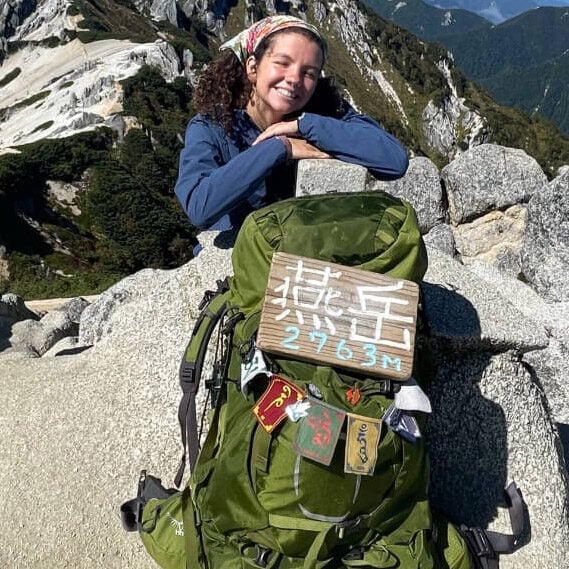 #2 Lakewood – Where to Stay in Long Beach on a Budget
Explore Long Beach without breaking the bank in the brilliant neighbourhood. A little inland but by no means any less beautiful, this area is all about hiking, golfing and getting a real American experience!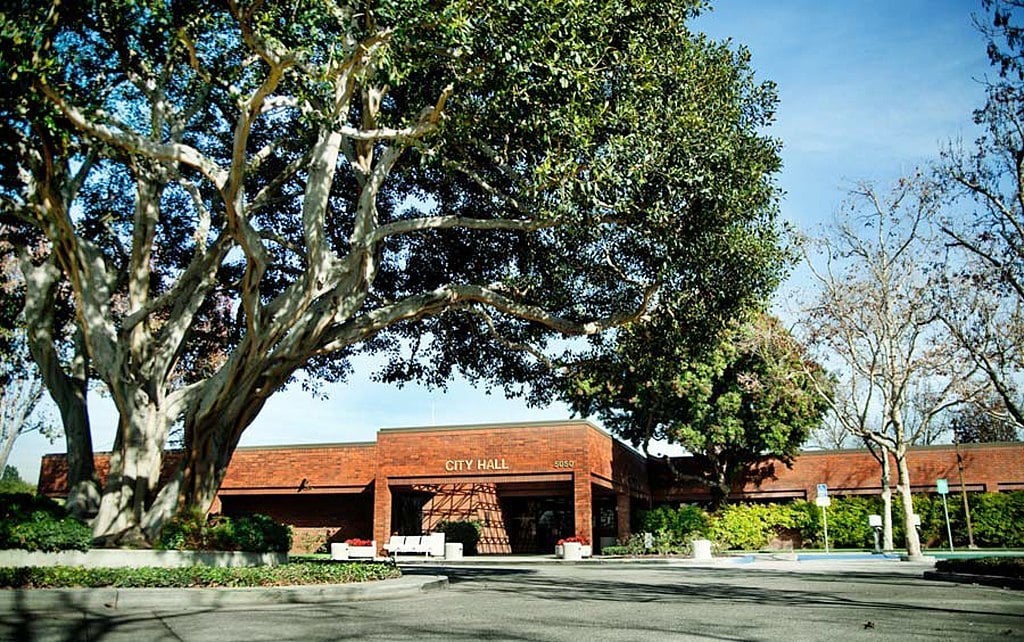 Take a stroll around Lakewood Village or venture further afield into the stunning mountains behind the city centre!
This is a delightful studio apartment with a bright and breezy atmosphere and a five-star rating! It was only listed in September 2019, meaning all its features are brand new and ready for use!
Located in a gorgeous neighbourhood, you'll get a real community feel here, as well as easy access to the beautiful Heartwell Park!
This is a simple, yet charming hotel to use as a base to use for your explorations in and around the Lakewood area.
There's free self-parking and a 24-hour front desk for your convenience and the rooms are spacious, and all have TVs too!
Best Luxury Hotel in Lakewood: Homewood Suites
Yet another Hilton masterpiece here! This hotel has everything you could possibly need on-site, you might not want to leave it at all! Conveniently close to the airport to make travelling easier, there is so much on offer here.
With a particularly fresh and modern feel, this hotel offers a complimentary breakfast, outdoor pool and room service!
Things to See and Do in Lakewood:
Get a bit of culture in your life by visiting the Museum of Latin American Art! There are loads of fascinating exhibits and a sculpture garden!
If you're into you gold, why not tee off at the Lakewood Golf Course? It's championship standard and has been open since 1933!
Try your luck at The Gardens Casino and maybe win some spending money for your trip! Remember to be responsible!
For a real American evening, why not head to the Paramount Drive-In Theatre, where you can have a Danny and Sandy style romantic date!
If you want to see some breath-taking scenery but also an incredible transformation, why not head to Whittier Turnbull Canyon Hiking Trail? This site used to be a landfill site and now offers some amazing hiking trails through the Puente Hills!
#3 Belmont Shore – Where to Stay in Long Beach for Families
Taking the family on vacation can be a stressful process, but don't worry, we've done all the hard work for you! Beaches, water sports and sunset strolls will characterise your stay in Belmont Shore, which has a plethora of water-based activities available.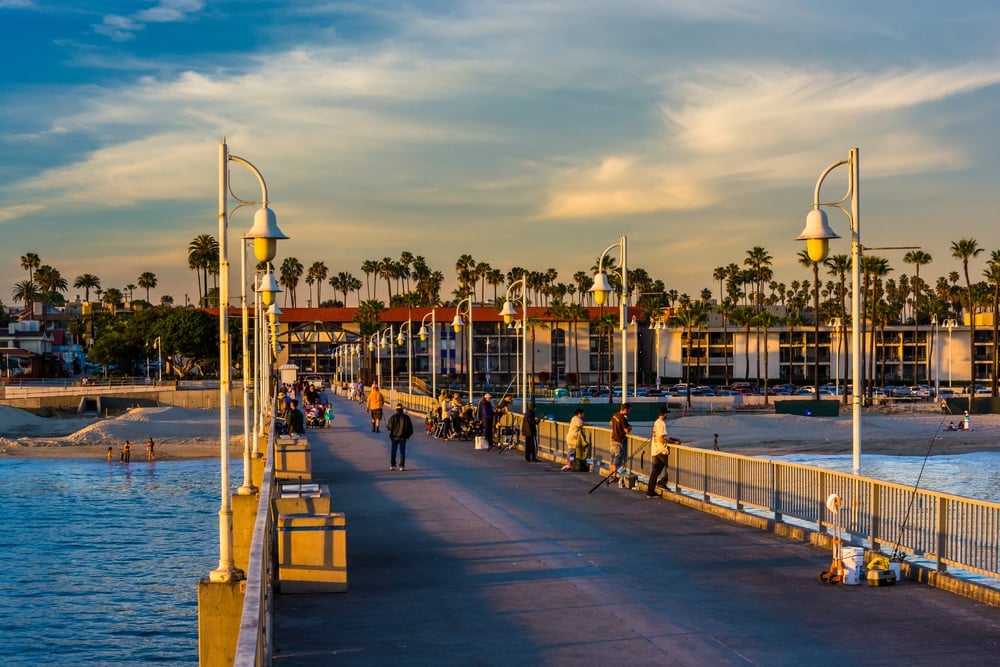 If you'd rather relax, then there are beaches galore, but family activities are in abundance here too!
This is a glorious, contemporary space with large windows boasting amazing views of the Pacific Ocean. The clue is in the name, you really can stroll to the beach form this amazing spot, which has a fully equipped kitchen and a chilled-out lounge area.
Enjoy a family meal on your own private balcony, or a cheeky glass of wine after you've put the kids to bed!
Best Hotel in Belmont Shore: Hotel Current
This hotel is simple, yet charming, with loads of facilities available to make this stay for you and your family as convenient as possible!
With free internet access, you'll be able to plan your adventures from your room and if you want to explore further afield, car hire is available too!
Want to be able to wake up, enjoy a hearty breakfast and then fall out of your door onto a spectacular Pacific Beach? Look no further than the Belmont Shore Inn, which offers all this and more!
With large, contemporary rooms, you'll sleep well after busy days and be able to unwind at the lovely restaurant and bar!
Things to See and Do in Belmont Shore:
Take the family for a relaxing break at Long Beach City Beach, where you can take a dip in the Pacific Ocean, or just soak in the Californian sun!
If you're looking for a beach with a difference, head to Rosie's Dog Beach! A 4-acre stretch of beach where you'll be bound to meet some furry friends!
Why not take a sunset stroll along the Belmont Veteran Memorial Pier. Form the end of the pier, you can catch a lovely boat ride to Island White, a tiny outcrop just offshore!
Just up the beach is the Long Beach Museum of Art, which has a lovely café too! You'll be able to see some amazing masterpieces by Californian artists!
Mothers Beach is a family-friendly beach on the island of Naples, where you can play volleyball and have a picnic!
The best way to see this coastline is definitely by boat, so why not make it a family activity? Head to Kayaks on the Water on Belmont Shore, where you can hire out boats and test your skills with the oars!
The Future of the SIM Card is HERE!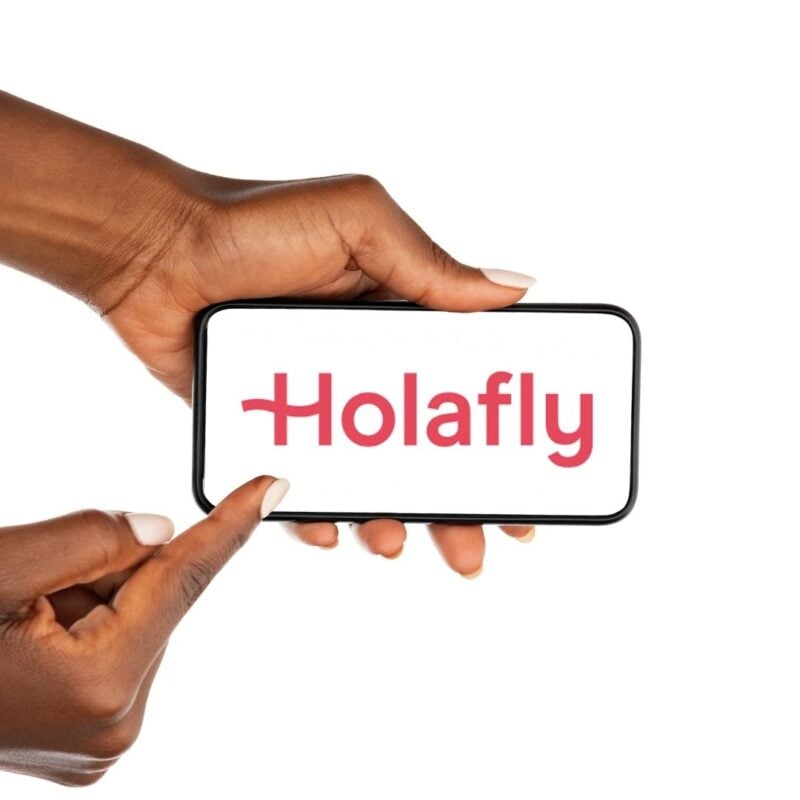 A new country, a new contract, a new piece of plastic – booooring. Instead, buy an eSIM!
An eSIM works just like an app: you buy it, you download it, and BOOM! You're connected. It's just that easy.
Is your phone eSIM ready? Read about how e-Sims work or click below to see one of the top eSIM providers on the market and ditch the plastic.
Grab an eSIM!
FAQ about Finding a Place to Stay in Long Beach
Here's what people usually ask us about the areas of Long Beach and where to stay.
Don't Forget Travel Insurance for Long Beach
ALWAYS sort out your backpacker insurance before your trip. There's plenty to choose from in that department, but a good place to start is Safety Wing.
They offer month-to-month payments, no lock-in contracts, and require absolutely no itineraries: that's the exact kind of insurance long-term travellers and digital nomads need.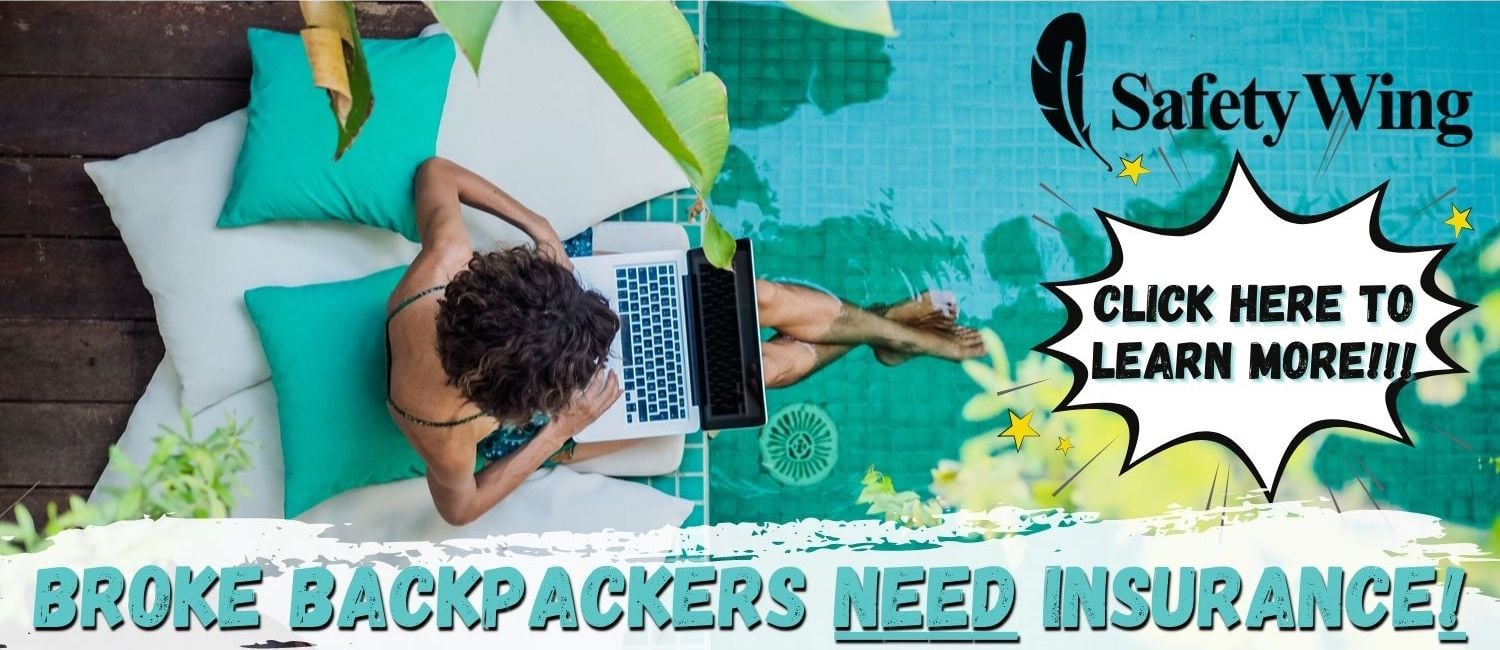 SafetyWing is cheap, easy, and admin-free: just sign up lickety-split so you can get back to it!
Click the button below to learn more about SafetyWing's setup or read our insider review for the full tasty scoop.
Final Thoughts on Where to Stay in Long Beach
Breath-taking scenery, interesting history and a vibrant culture – Long Beach has so much to offer to travellers of all types! It comes as no surprise that Long Beach is the perfect place to stay for people of all ages!
The Waterfront is the best place to stay in Long Beach for your first time. It's packed with interesting museums, aquariums and the chance to get out to sea!
Long Beach's most luxurious hotel is The Queen Mary – all aboard for an amazing stay!
If you're travelling on a bit more of a budget, then the best place to stay in Long Beach is The Westin Long Beach – comfort and excellent service!
Have we missed anything? Let us know in the comments below, Otherwise, enjoy your travels!
Do you own an awesome hostel, hotel or apartment? Want to be featured in our list? Email [email protected] to find out how.
---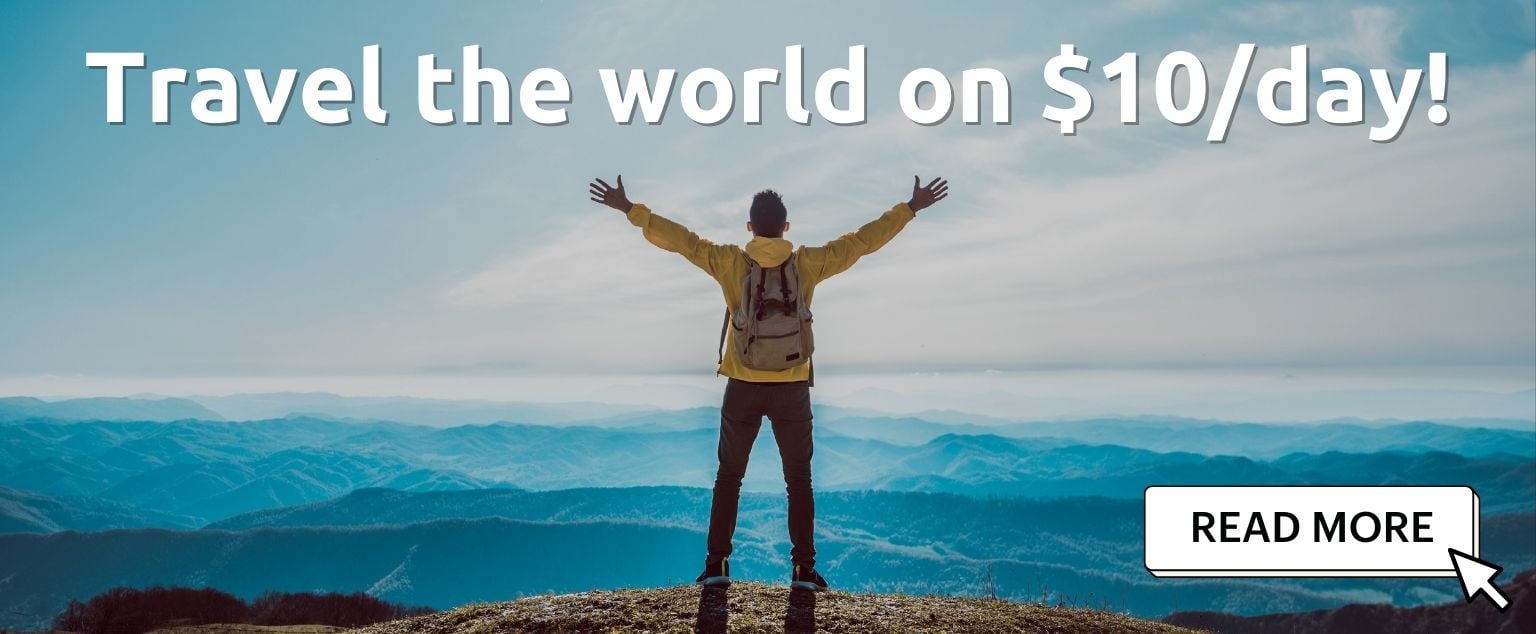 And for transparency's sake, please know that some of the links in our content are affiliate links. That means that if you book your accommodation, buy your gear, or sort your insurance through our link, we earn a small commission (at no extra cost to you). That said, we only link to the gear we trust and never recommend services we don't believe are up to scratch. Again, thank you!