Minneapolis is a city in the state of Minnesota (MN). It is one of two cities that make up the major metropolitan area built around the Mississippi – the other being St Paul – collectively known as the Twin Cities. Music icon Prince called Minneapolis home, a fact of which the city is immensely proud.
The city is known for its parks and beautiful natural scenery including lots of waterways, one of which is the great Mississippi River. In summer, there are a host of outdoor things to do in Minneapolis
It is also home to the biggest shopping mall in the United States – the Mall of America, which is a unique experience in and of itself. Several of its attractions rank as the most popular indoor things to do in Minneapolis.
Minnesota experiences cold winters, but don't fret, Minneapolis is also known for its innovative Skyway system. This is a network of enclosed and heated pedestrian walkways that connect buildings. It's a different way to walk the city without ever having to go outside!
So, a cold day doesn't mean you can't experience this great city when you visit. Here's just a small sampling of the most popular things to do in Minneapolis.
Top Things to Do in Minneapolis
These are the top unmissable things to do in Minneapolis.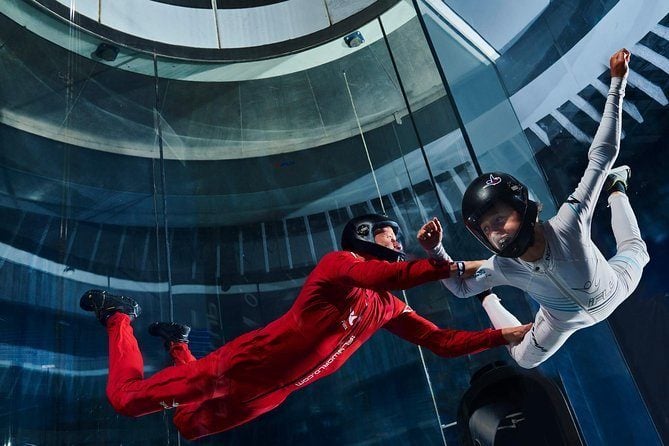 There are few things more fun to do in Minneapolis, MN than getting a feel for skydiving, without the danger! You don't even need to go up in a plane, much less jump out of one. iFly Minneapolis is an indoor wind tunnel experience that lets you try the feeling of skydiving under supervision.
You don't need any experience, and it's even safe for kids! In the art of "body-flying", you become weightless as you step into the chamber, with the wind rushing through your ears, and an instructor showing you how to control your movement. As a bonus, you'll get a certificate of completion to show off at home.
2. Cycle a Bike Around the Chain of Lakes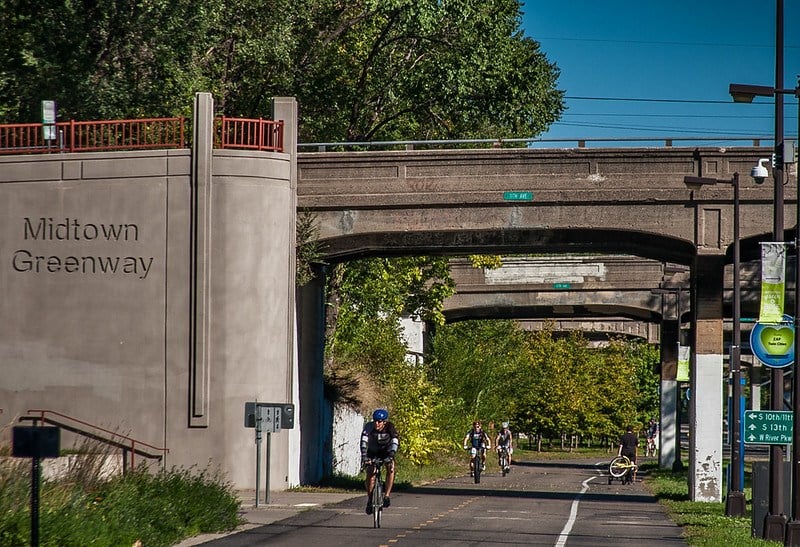 Minneapolis has an amazing series of lakes that form part of its park system. The shorelines are public space, and everybody takes full advantage of the beautiful scenery. People walk their dogs, skate or simply walk the shorelines. But the best way to get around them is to cycle!
The city has made it easy with a Nice Ride bicycle rental system. Simply hire a bike and pedal around the numerous dedicated bicycle paths. The area around Lake of the Isles and Bde Maka Ska is particularly recommended. In the summer, you might find concerts and events around the lakes.
It's one of the coolest things to do in Minneapolis alone or with a group. And don't be put off by the Twin Cities winter – you'll find locals on the bikes regardless.
FIRST TIME IN MINNEAPOLIS
Minneapolis Downtown
The best thing about the Minneapolis downtown area, (the best area to stay for tourists), is that many of the main places you might want to walk to are connected by the Skyway system. The interconnected walkways are very convenient in the Minnesota winters, but in general, they also make getting around the downtown area quite convenient.
Places to visit:
The Target Center
Orchestra Hall
Guthrie Theater
In pop music, the Minneapolis Sound is a particular blend of funk, rock and dance music. It's most famous icon is, of course, Prince, who is a celebrated Minneapolis native. Many of the "sound"s most successful artists were related to Prince or one of his projects in one way or another.
As a result, many of the live venues and iconic music history landmarks in the city can be visited today, including the site of Prince and Bob Dylan's murals and hangouts. Given the legacy and influence that music from the city had in the 80s, a look at its music history is essential for any music fan.
4. Take in a pro game or a supershow at the Target Center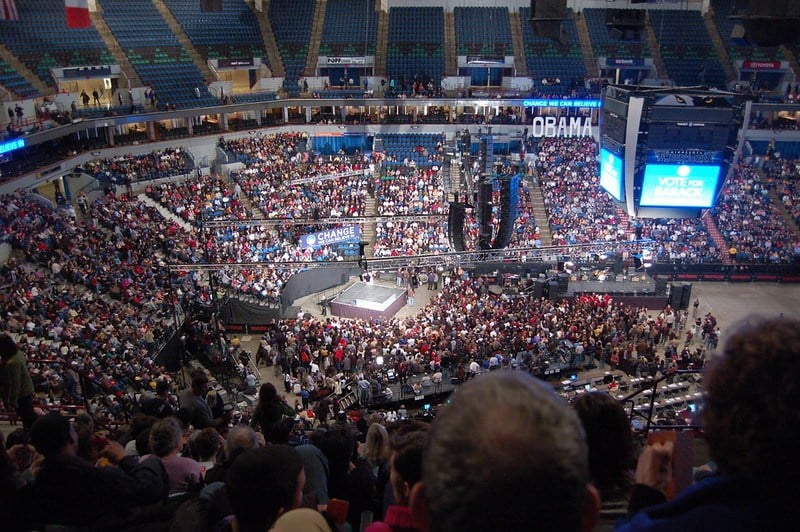 The Target Center might well be the city's most prestigious arena. It hosts world-class shows and sports events several days a week, so there's almost guaranteed to be something worth attending on your visit. You can catch anything from resident Timberwolves games and music concerts to WWE pay-previews!
But the arena also hosts tours to show off its recent $150 million renovation. These typically happen on days when there are no scheduled shows or events. So, there's always something to see and do!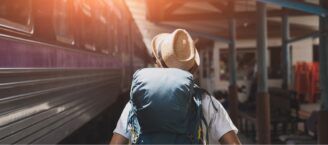 Unlock the The Broke Backpacker's GREATEST Travel Secrets
Sign up for The Broke Backpacker Newsletter to receive weekly tips on how to travel on a budget + a FREE copy of The Backpacker Bible!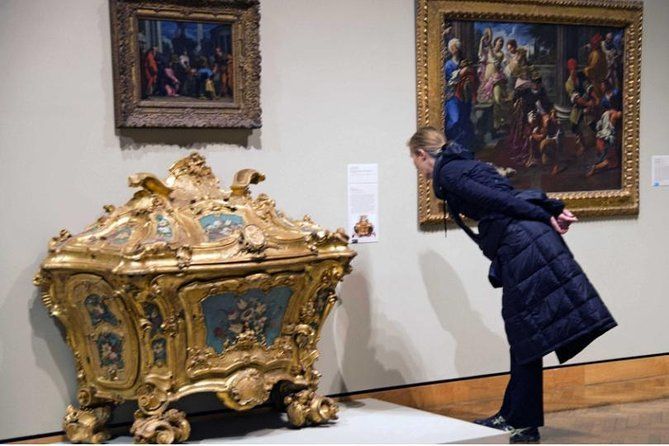 If you've got your camera with you, why not tick two boxes with one click? A field workshop for photographers can take you out into the surrounds with a group of fellow shutterbugs, learning some tips and tricks.
But you'll also see some parts of the city you wouldn't expect, as the instructor will point out some of the more interesting locales in the city to photograph. It's also a great way to meet other hobbyists and make new friends!
It's a bit of an indulgent treat, but every city has its own proudly indigenous version. In Minneapolis, Izzy's Ice-Cream Shop is definitely one of those. Starting small, Izzy's handmade ice-cream is a favorite in the Twin Cities, offering more than a hundred flavors and serving thousands annually.
There's lots to like about Izzys, which was voted the best ice-cream shop in the US by Reader's Digest back in 2005. They are also big on sustainability initiatives, and the company and staff are deeply involved in community and education initiatives.
Is This the Best Travel Backpack EVER???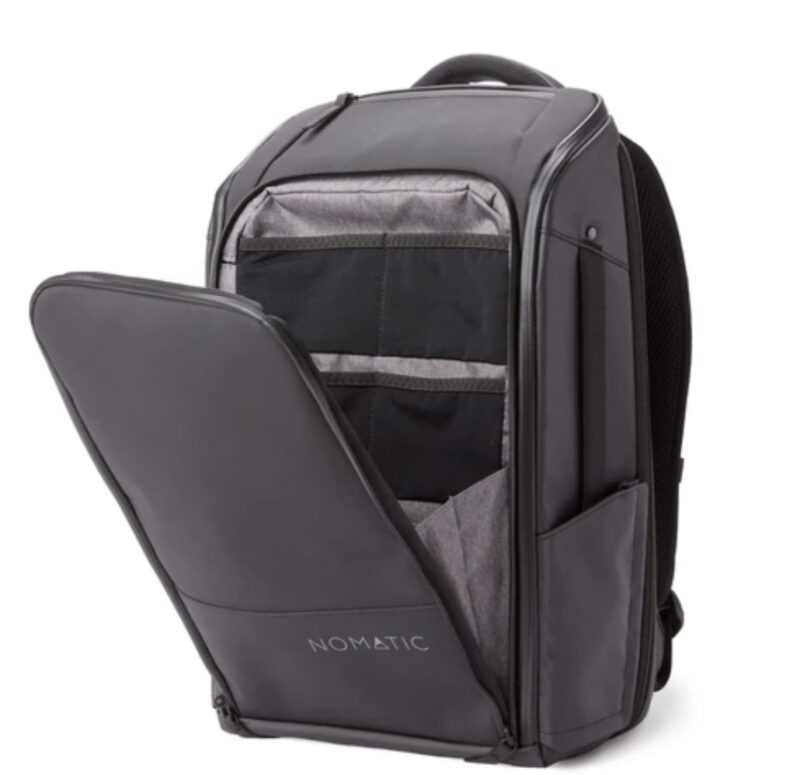 Unusual Things to Do in Minneapolis
Looking for unusual, weird and one-of-a-kind things to do in Minneapolis? Try one of these.
Minneapolis' most famous citizen is a much-loved icon across the world. In many ways, Prince is to this city what Elvis is to Memphis. And Paisley Park is the local equivalent of Graceland.
Unfortunately, Paisley Park is still a private residence, so there isn't as much public access. But you can still visit the area and stop outside to see where Prince lived and worked.
You can also see locations where the famous film Purple Rain was filmed, and places where prince grew up and played through the building of his career. A visit to one of Prince's hangouts is one of the most popular things to do in the twin cities.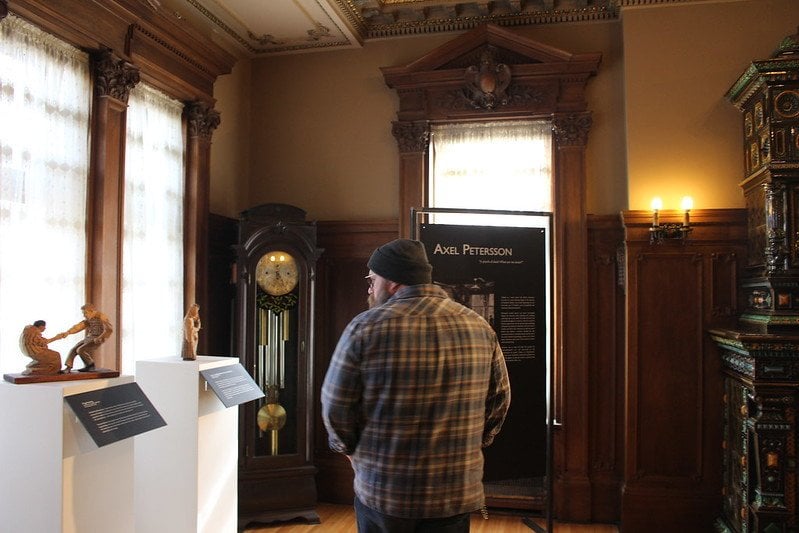 The ties between Swedish immigrants and Minnesota – particularly Twin Cities – is undeniable. Mass migration to the area by Swedes since the 1800s has left an indelible mark on the culture and history of the area.
There are few better places to visit in Minneapolis to learn about this, than the American Swedish Institute. The institute also serves as a Swedish community touchpoint, committed to the preservation of its history. You can admire exhibits and collections, take language and Nordic craft classes, and much more related to the culture.
9. Play the Sidewalk Harp – with Everyone Else
Artist Jen Lewin designed an abstract public artwork that invites participation like few others. It's now a somewhat novel attraction for those in the know. At an office building at 500 N 5th Street, a lit "wave" shape is built into the building's facade. If you wave your hands under the lights, you'll find that each one produces a musical note.
It's, in reality, a 40-foot long instrument, which can be played in a sense, if only by the very dextrous. See if you can find it, and try your hand at a Prince song! It's definitely one of those things to do in Minneapolis by yourself if you like attracting attention!
Safety in Minneapolis
As cities go, Minneapolis is generally fairly safe for tourists. There are certain neighborhoods you may want to avoid, but this is normal for any city.
Apply common sense by keeping valuables out of sight in public, and take care to secure any items or cash. Avoid walking alone at night in the downtown area, especially down dimly lit streets and alleyways. That said, you should have few issues if you're sticking to the popular, well lit, and visitor-friendly areas.
Something to note is the extreme weather in Minneapolis. In winter it can be extremely cold! Be prepared to dress in heavy, waterproof clothing, and try to avoid being outside as much as possible during this time. The low temperatures, adverse weather and unfamiliar conditions can be dangerous to those not accustomed to it.
You may also want to take some advice from knowledgeable locals when it comes to weather and safety. In spring, for example, some waterways might see flooding due to melting snow. So keep an eye on safety notices, and you'll have no problems enjoying the city any time of year.
Read our tips for traveling safely before you fly and always get travel insurance. Check out our roundup of the best travel insurance.
Travel with peace of mind. Travel WITH a security belt.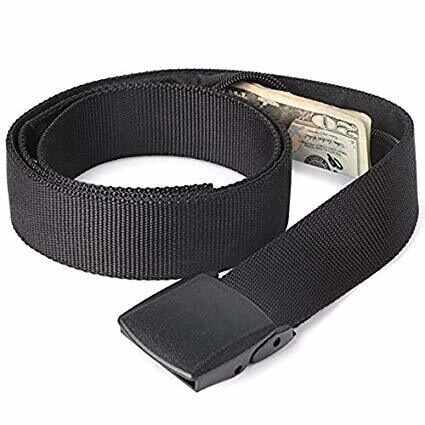 Custom-designed BY the Broke Backpacker FOR broke backpacking, the Active Roots Security Belt will keep your valuables safe no matter where you go.
It looks exactly like a normal belt except for a SECRET interior pocket perfectly designed to hide a wad of cash or a passport copy. Never get caught with your pants down again! (Unless you want to.)
Check on Amazon
Things to Do in Minneapolis at Night
Your daytime Minneapolis things-to-do list may be quite full, but don't forget to let your hair down in the evening. Here are a few suggestions.
10. Try a craft sake cocktail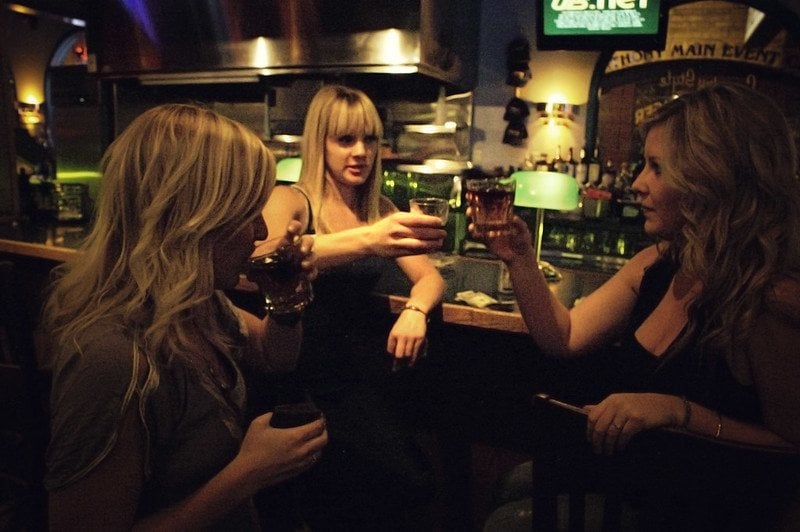 Most towns these days have locally crafted beer brews and bars that serve them. But why not try a bar entirely dedicated to craft sake? All of the sake is brewed on site, complementing the restaurant's top ramen offerings.
Moto-i offers several "flavors" of its sake, but also produces specialty cocktails based around the Japanese favorite. Just remember: if you drink your sake straight, sip it, don't shoot it.
11. Learn to be Spontaneous at Huge Improv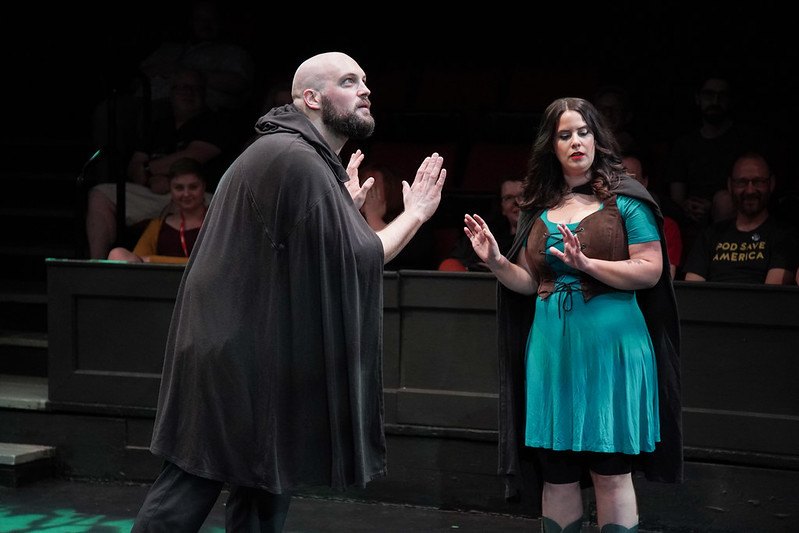 Improv is always unpredictable and can be a lot of fun. The Huge Improv Theater specializes in long-form improv theater, meaning you'll get to experience a story being told in unexpected ways. It's an artist-led initiative, too and is non-profit, so you'll be supporting the performers directly.
If you fancy your own skills, the collective also offers workshops and classes for aspiring improvers. And there are various jams and slams themed for specific participants and audiences, too, with safe spaces and minority communities in mind.
Where to Stay in Minneapolis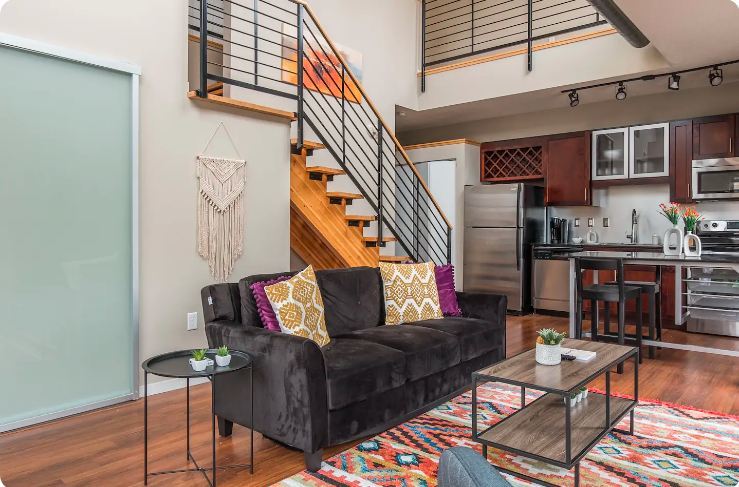 This beautifully kept apartment is in Downtown East, and can accommodate up to six people. Huge windows, hardwood floors, two levels, and a fully fitted kitchen is everything you need to base yourself in the city. It's within walking distance to much of Downtown's immediate attractions, and the Mississippi river, which means walks!
Best Hotel in Minneapolis – Hotel Alma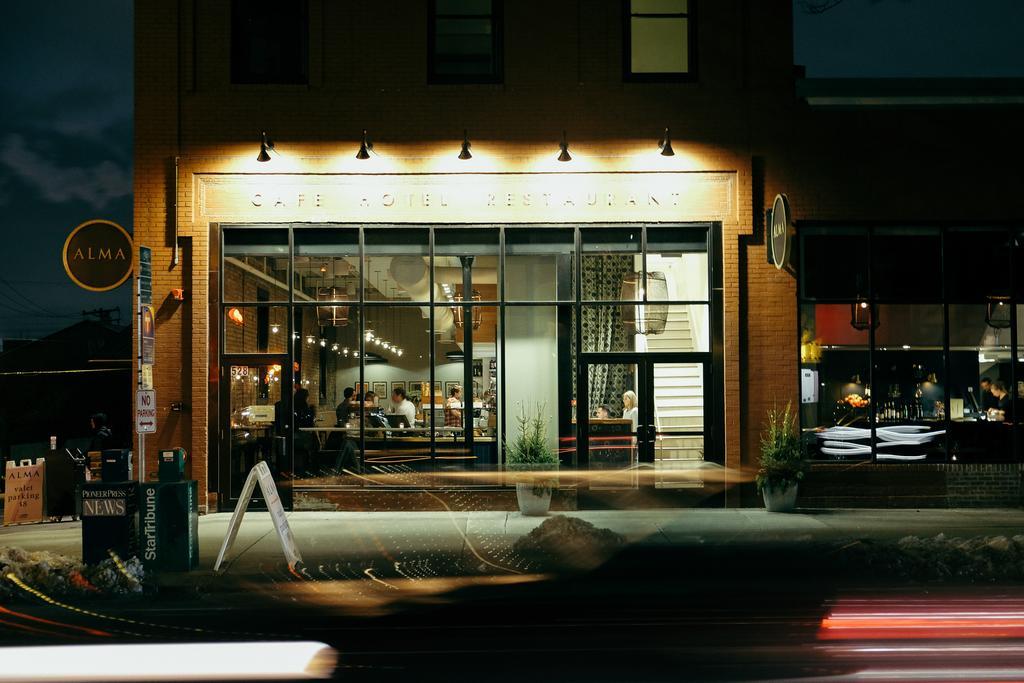 On the north bank of the Mississippi River, right across from Downtown, the cozy rooms, homely atmosphere and top-class coffee shop make the Alma superb valuable. They seem to have a particular talent for breakfast pastries!
Romantic Things to Do in Minneapolis
Traveling with your partner? This might be a perfect time to inject some romance into your Minneapolis trip. Here are a few things to do in Minneapolis for couples.
12. Cook your own dinner
There's nothing quite like having a romantic dinner… except maybe cooking it together yourselves. Find a cooking shop like Cooks of Crocus Hill in the city, and take a short class to learn their craft of making your own romantic dinner for two.
It doesn't have to be fancy. Take on a pastry, or learn to make sushi. If you have a sweet tooth, why not cakes or a gourmet dessert? It doesn't really matter. What's important is that you'll be learning a new skill together, and you get to eat what you make afterward.
13. Attend a show at the Guthrie
Go all out and visit a proud theatrical institution that is the Guthrie Theater. Choose from one of the amazing productions on the three stages at any given time. Make a real visit of it and explore the public spaces attached to the building.
The theater offers remarkable tours of its facilities including backstage, an architecture tour, a visit to its costume rentals facility, and more. You'll need to book in advance for these, but they are well worth the experience. And of course, you can couple it with a dinner at Sea Change, or the Level Five Cafe.
Always Be Insured
Don't forget to sort your travel insurance! We've put together a roundup of Travel Insurance for backpackers – check it out here, or if you're low on time, get a quote from World Nomads, our favorite travel insurance provider.

Best Free Things to Do in Minneapolis
Exploring major cities can often be hard on your wallet, and the United States is no exception. We've picked out some unique Minneapolis activities to help you pass the time without busting the bank.
14. Enjoy a scenic walk through Loring Park
Loring Park is one of the major public recreation areas in the city. It's a great spot for walking and cycling, but also contains numerous extras, like a wading pool and ice rink, fishing pier, and the Little Free Library.
There are several games and sports areas like tennis and basketball courts. The park also hosts shows and screenings in the warmer months and is open till midnight most days.
Mall of America is the biggest mall in the United States. That takes some doing. In total, the mall occupies nearly 8 million square feet of floor space over four floors. Amongst its major attractions, it counts the Nickelodeon Universe Theme Park, The Sea Life Aquarium, Flyover America, Blacklight Mini Golf and many more.
That's beside the dozens of retail shops. But you can actually visit the mall and spend no money. Enjoy the numerous live shows and events that take place in the atriums, or simply browse the windows.
Books to Read in Minneapolis
The Backpacker Bible – Get it for free! Learn how to ditch your desk and travel the world on just $10 a day whilst building a life of long-term travel with an online income. To inspire and help the next generation of Broke Backpackers, you can now grab 'How to Travel the World on $10 a Day' for free! Get your copy here.
Catcher in the Rye – One of the quintessential tales of growing up. Follows a young boy from Pennsylvania who runs away to New York in an open act of rebellion.
Gone with the Wind – An American classic and an epic about the Civil War and its consequences as told from the perspectives of two Southern lovers.
East of Eden – One of Steinbeck's masterpieces, considered his magnum opus by many. Explores the relationship between two families in the Salinas Valley in the early 20th Century.
Best Things to Do in Minneapolis with Kids
When it comes to kids, there are plenty of Minneapolis activities to occupy young minds. From purpose-built museums to outdoor adventures, we've got you covered.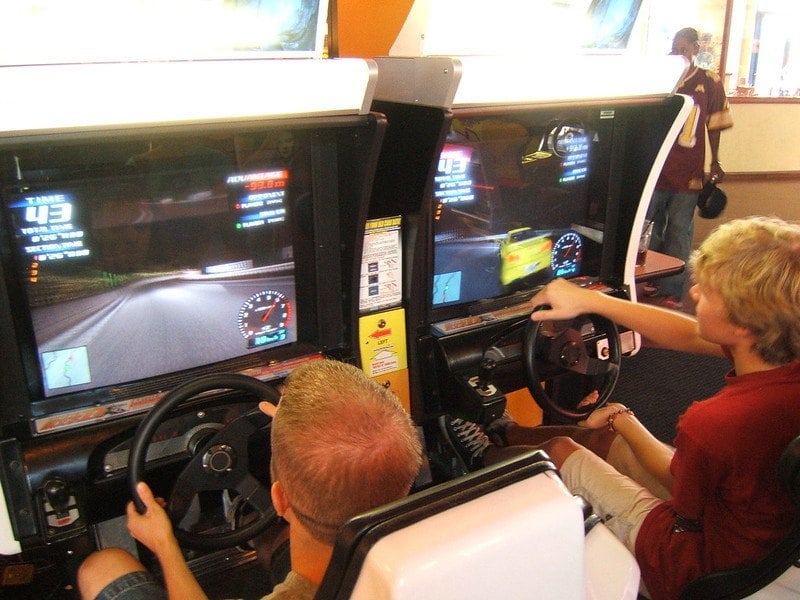 For anyone who remembers the best part of being a kid, an arcade is a place of indulgence. But Gameworks at the Mall of America takes it to a whole new level. The very latest arcade games are here, as can be expected, but there's also an impressive gallery of classic games that will help you relive your childhood while battling actual children's high scores.
There's more. Try the VR music experience, an esports challenge tournament, a very unusual bowling experience, or even just order some food from The Works Kitchen. Chances are you don't have such a complete gaming experience back home. This activity is potentially hours of fun!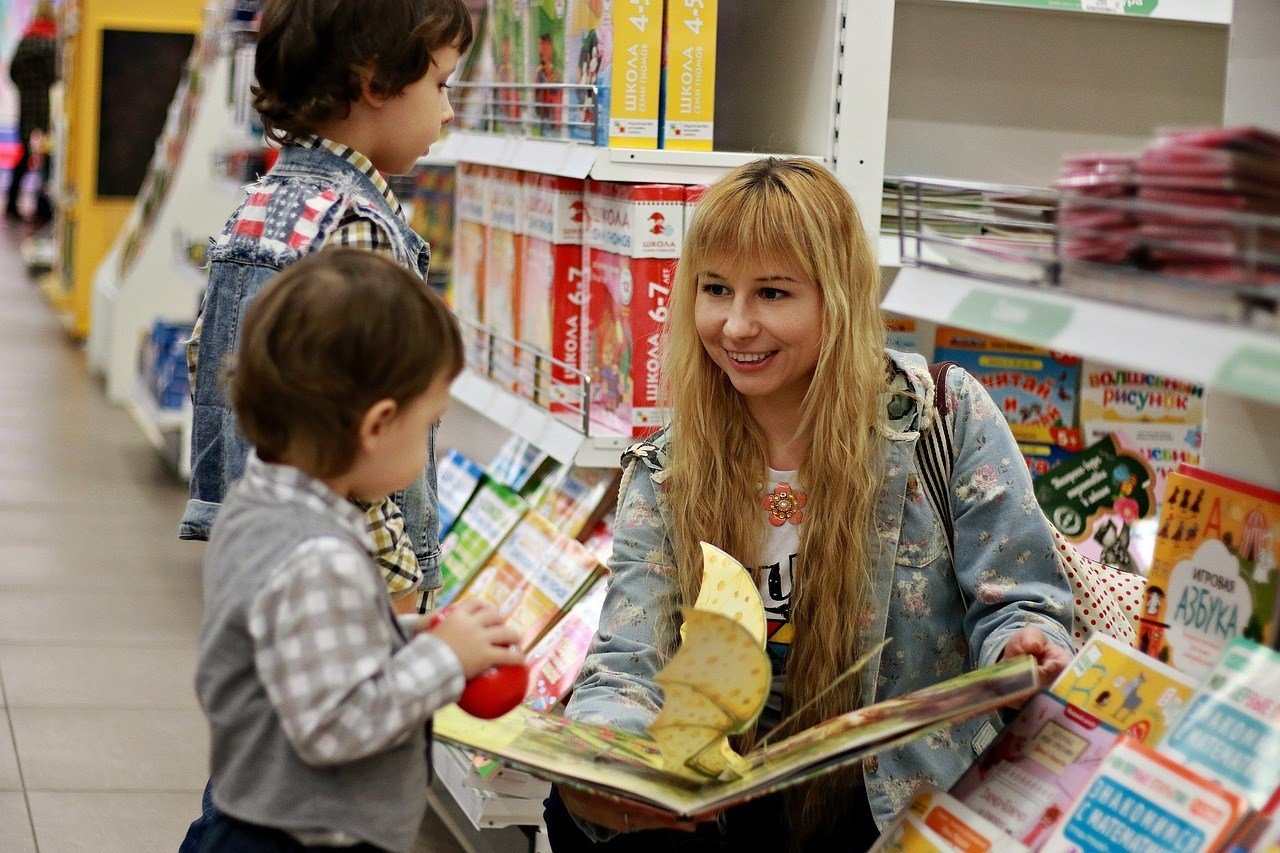 The Red Balloon Bookshop is the ideal place to encourage a love of reading and books for kids. It also caters to teens and adults but is best known as a center for young readers. In fact, it won the 2018 WNBA Pannell Award for Children's Specialty Bookstore.
Operating since 1984, it has expanded with the times, now offering parents the option to subscribe to their Bookstore in a Box program or purchase audio and eBooks as well. The store hosts events and storytimes regularly, as well, so it's great for getting one of the storytellers to occupy the little ones for a while.
Day Trips from Minneapolis
The best day trips from Minneapolis are found in neighboring cities. Fortunately, they're not too far away.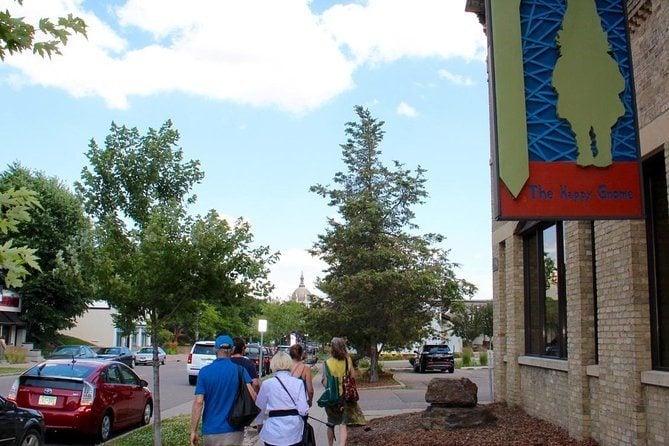 Minneapolis' twin city – St Paul – is just 11 miles east. But it's a pretty good day-excursion if you're looking to see what the neighbors have to offer. Amongst its interesting landmarks are the St Paul Cathedral and lots of interestingly designed homes and buildings.
There's also some pretty good food to sample if you're willing to walk along and sample the wares of local stores. Try the Russian appetizers. There's lots to learn about why the ties with Minneapolis are what they are, and what the differences are, of course.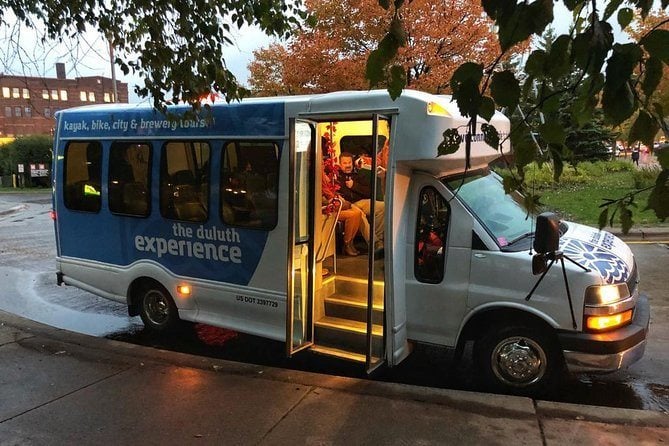 Make your way north to Duluth, at the edge of Lake Superior for a trip that explores the darker history of the region. Visit the sites where some of Duluth's less friendly incidents happened, including the former red-light district.
Famous murders and other crimes, tragedies that occurred nearby on the famous lake will appeal to the darker elements of the human condition. And maybe send a chill down the spine. There's also the option to stop in at a bar, and learn more about Duluth and Minnesota's history over a dark ale.
3 Day Itinerary in Minneapolis
Given that there's so much to do in Minneapolis, it may be useful to plan a three day stay in the city. Here's a suggested itinerary, taking in some of the above activities.
Day 1
Kick-off the day with a refreshing cycle around the Lake of the Isles, or The Chain of lakes, as some prefer. You'll get to see some of the famed lakeside, and greet a few runners and cyclists in the fresh air.
Afterward, treat yourself and replace those calories with a scoop or two at Izzy's – at one time rated the best ice-cream shop in the USA. You've got a hundred flavors to choose from, so take your time and sample if you're in doubt.
Later today, we'll take in either a Timberwolves game or a concert at the Target Center, but not before we try to muscle in on one of the venue tours of the arena.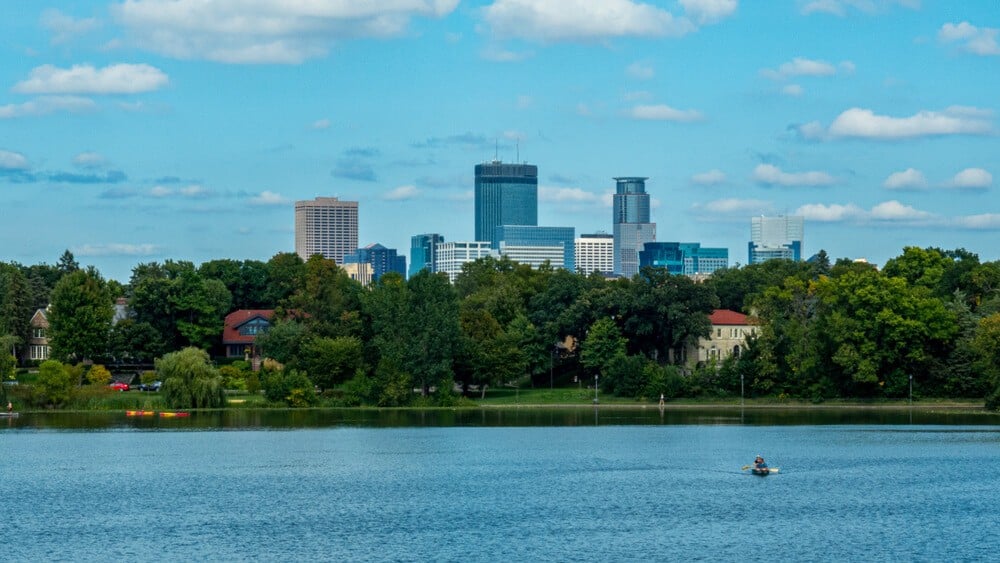 Day 2
Let's learn a few things about the amazing cultural connection to Scandinavia at the American Swedish Institution. If we're lucky we can take a quick lesson in Swedish!
Then we'll shift east to try the variations of sake on offer at Moto-i. It's also a great place to eat. Try a couple of delicious ramen dishes and finish off with a sake-based cocktail. Not too much, though, sake can be quite potent.
By now we should be in the mood for a laugh or two, so it's off to Huge Improv for a bit of made-up hilarity. We'd tell you what to expect, but that would just be defeating the point of improv – that's a bad joke… we're sure they're much better at this.
Day 3
You can spend a huge part of the day visiting the various activities and stores in the Mall of America. Try the Gameworks arcade and the aquarium, shop a little, go bowling, and even try the mini-golf. If you need a break, catch a movie. Or go shopping.
To end off the evening we'll enjoy one of the superb shows on at the Guthrie Theater. The amazing production values will end our three days on a high note, and we'll take in some dinner at Sea Change immediately after.
Conclusion
This guide should give you some great ideas around what to do in Minneapolis, whether rain or shine, outdoor or indoor. So book that trip to twin cities, MN and see the amazing lakes, Skyway system, and Mall of America! Even beyond those, there's definitely no shortage of stuff to do in Minneapolis!
---
Find out how YOU can support the site.
We work hard to put out the best backpacker resources on the web for free! It's all about helping out our tribe of awesome backpacker readers (that's you!). Please visit the link to find out how you can help keep the site going 🙂
For the sake of transparency, some of the links in our content are affiliate links. This means that if you book your accommodation, buy a piece of gear, or sort your insurance through our link, we earn a small commission at no extra cost to you. We only link to stuff that members of the Broke Backpacker team has actually used and never endorse products or services that are not up to scratch. Thanks for your support!