Nicknamed the Forest City, and with good reason, Rockford can truly be considered a city of parks and museums. The abundance of preserves and parks make it popular with people who enjoy cycling, walking trails, and relaxing days of exploration. With so many things to do in such a small urban center, it's a gem for travelers.
The Rock River also forms an important spine upon which the city is built, with much of Rockford's downtown area's entertainment centered around it. Rockford also enjoys lots of seasonal activity, making holidays like Halloween and Christmas great times to visit the area.
In pop culture, Rockford earned itself a place in moviegoers' hearts when a major film – A League of Their Own (1992) – starring Tom Hanks and Geena Davis was produced here. It charts the journey of Rockfords successful, historical female professional baseball team, The Rockford Peaches, who still hold a dear place in the hearts of locals.
As such, there are plenty of fascinating things to do for travelers to Rockford and its surrounds. For a city in the process of rebuilding after facing difficulties in the 2000s, signs are positive that Rockford, Il attractions are on the rise again. Here are just a few awesome suggestions to assist your vacation planning.
Top Things to Do in Rockford, IL
If you're looking for unmissable things to do in Rockford, try to get to these. They will give you a great idea of what Rockford is all about!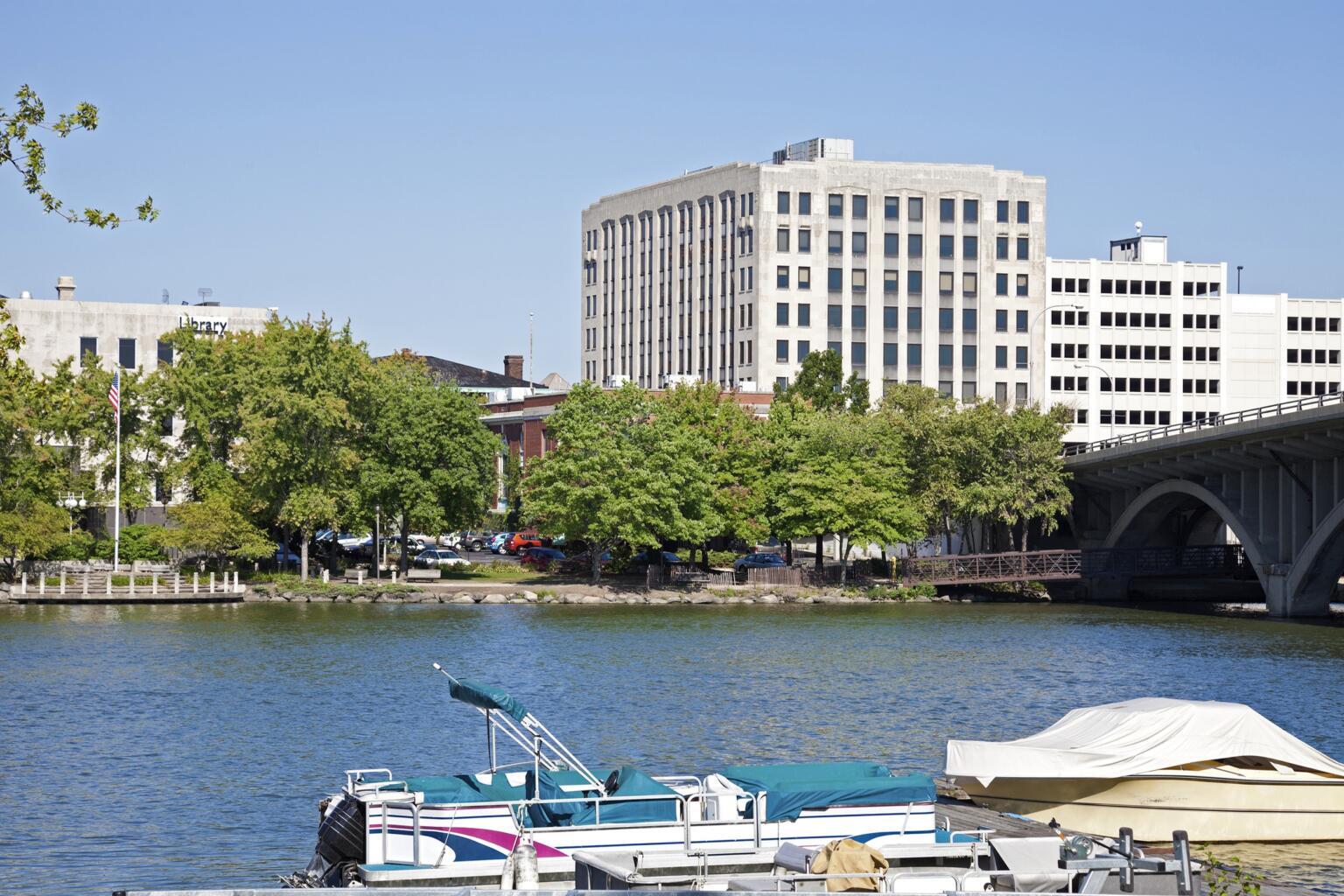 The best way to get around a new town is to make a game of it. Download a scavenger hunt app for the city in question, and have some fun as you walk the city. Discover some interesting sites and objects, and learn a little about the local history.
The best part is that you get to experience the best part of the city on foot, as you try to find the items listed. If you want to take it a bit more seriously, you could rank yourself against the all-time leaderboard.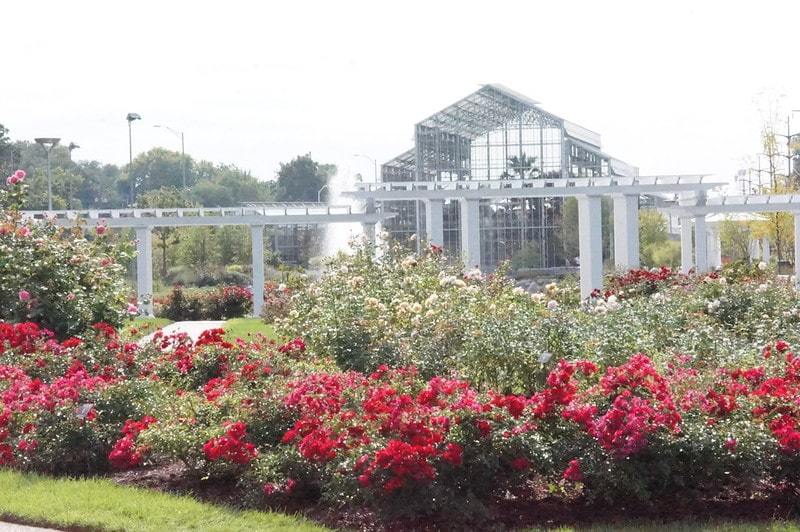 The Nicholas Conservatory & Gardens is a beautiful facility that has a number of spaces, gardens, exhibits and events to explore. Situated in the Rockford Park District, it is the third-largest conservatory in the state. Its pride and joy is the abundant tropical foliage, which decorates the numerous seating and sculpture housing areas.
Besides the amazing indoor setting, visitors also enjoy an outdoor lagoon with a waterfall and fountains. All of this on the shores of the lazy Rock River.
FIRST TIME IN ROCKFORD
Downtown Rockford
Downtown Rockford is where most of the action is, including a wide variety of antique shops! More conventional Rockford attractions like restaurants and bars, all scattered along the shores of the mighty Rock River.
Places to visit:
Prairie Street Brewhouse
Coronado Theatre
BMO Harris Bank Center
Hopefully, this isn't one of those city secrets we're not supposed to reveal. But locals swear by the sweets and desserts from Sugarjones Inc. It's definitely one of the most indulgent things to do in Rockford by yourself.
Going by the motto that "good cake isn't cheap, and cheap cake isn't good," they swear by their daily range. They even tell you upfront that you won't have many choices by afternoon. So come early, or phone ahead to reserve your flavor.
Sugarjones Inc was founded by local, Kathy Pomerene in 2011, and quickly developed a reputation most bakeries can only dream to have. It's regularly voted the best bakery in the Rock River valley, so to us, it's one of those essential things to do in Rockford.
What is the One Item Every Traveller NEEDS???
There is one item every traveller NEEDS. Some travellers don't even know they need it, but those travellers need it more than anyone.
What is this forgotten essential of the backpacker-life? SPOILERS! Guess you'll just have to click the button to find out. 😉
Find Out What It Is!
Keep a lookout for a giant brown cow while in the Rockford Park District, and you'll be close to the Lockwood Park Trailside Equestrian Centre and a Children's Farm. There are so many animals at the farm, you're not likely to see them all in one go!
Besides the horses, there are sheep, llamas, donkeys, ducks, rabbits, and goats, making it an animal lover's paradise. One of the things to do in Rockford off-the-beaten-path (literally) is to explore trails on horseback or to hike them. Alternatively, just hang out with the animals. There's a positive atmosphere around the farm, with an emphasis on interaction and learning.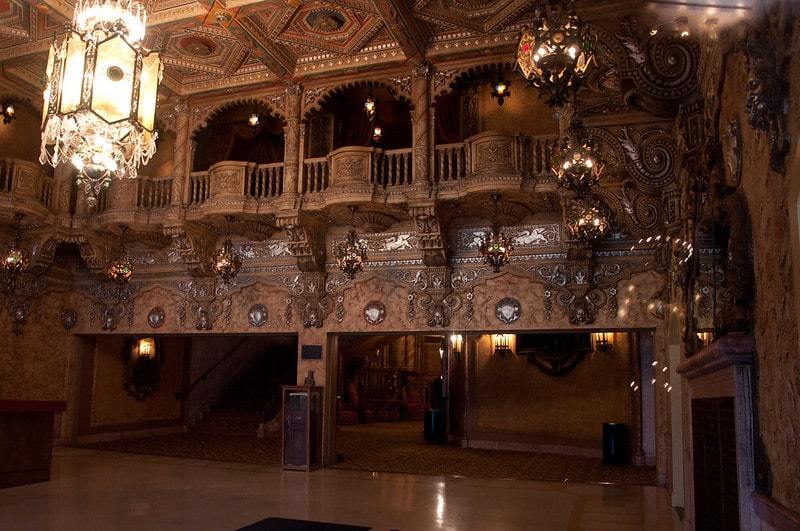 The tall curtains that adorn the Coronado Performing Arts Center archway frame a huge stage and offer a truly elevated sense of occasion to any performance here. The glorious old Coronado opened in 1927 and has played host to many legends of stage and screen through the years. It was refurbished in 1999 and reopened soon after.
Today it still plays host to major performers, events and rallies. Its attraction lies in the majestic feel of the auditorium. This area recalls the glamour and spectacle of attending a theatrical evening in its glory years.
Get out on the water at West Rock Wake Park for some guided wakeboarding or water skiing. This is a cable-based wake park, so no speedboats. Instead, riders of all skill levels can choose the level of cable they would like to attempt. All under close supervision, of course.
For advanced riders, there are a number of obstacles placed in the water to test their skills. For first-timers, there's no added pressure of having a crowd of riders in the water. The System 2.0 approach means it's you and only you at any given time, so you can really get to grips with the skill.
But it isn't just about being a thrill-junkie. Additional facilities at West Rock include picnic and BBQ areas, basketball, and even some relaxing fishing – there's really something for everyone in terms of what to do in Rockford, Il.
Small Pack Problems? 😉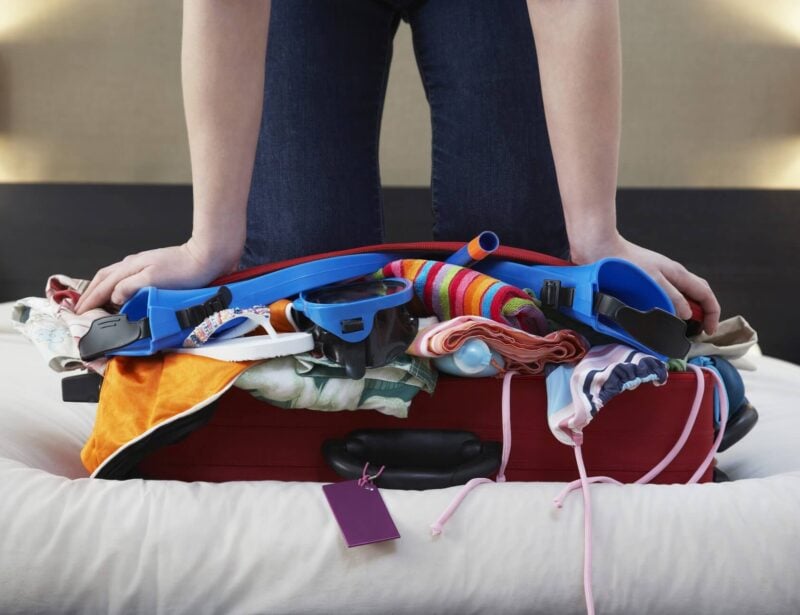 My missus travels with all her clothes in ziplock bags: don't be like my missus. UP YOUR PACKING GAME!
Packing cubes for the globetrotters and compression sacks for the real adventurers – these babies are a traveller's best kept secret. They organise yo' packing and minimise its volume too so you can pack MORE.
Or, y'know… you can stick to ziplock bags.
View Our Fave Cubes
Or Check Out the Sacks!
Unusual Things to Do in Rockford
Besides the parks and big-name museums, Rockfords got a lot of weird little spots that are much beloved by the locals. Here are a few unique Rockford, Il things to do that you won't find anywhere else!
Midway Village is a sort of living museum, in that throughout the Victorian village, costumed guides can be seen interacting with the exhibits and visitors. They can explain what village life was life, and talk about the various buildings that can be seen on a walk through the main street. This makes it one of the most popular things to do in Rockford for first-time visitors.
There are a number of sub-exhibits themed around specific historical aspects, like 'Many Faces, One Community', which documents various immigrant experiences. The village forms part of a picturesque bike loop, which encompasses the Museum, the Victorian village, and the LZ Peace Memorial. The memorial is dedicated to area servicemen who lost their lives in Vietnam.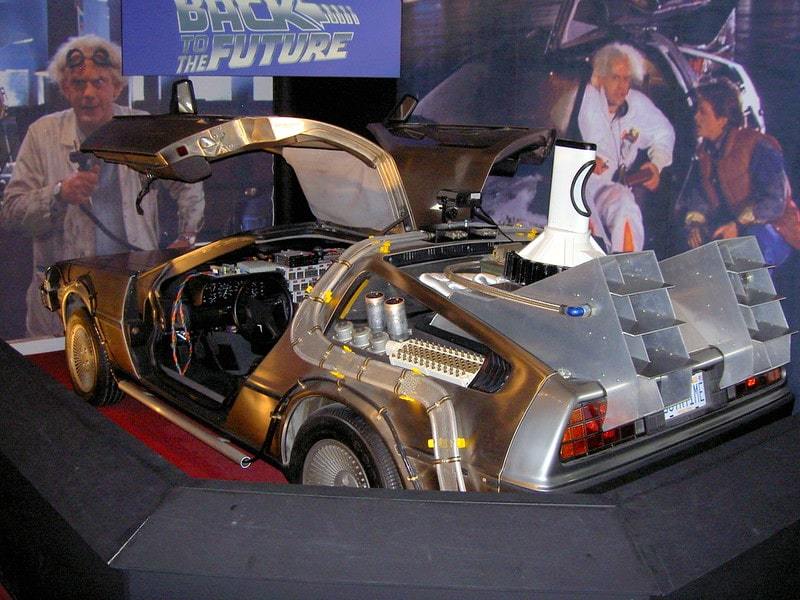 This is one of the most fun things to do in Rockford, IL. The name of this private "museum" is deceiving. Historic Auto Attractions is an unmissable, wild and wonderful collection of seemingly random pop culture items. Including movie memorabilia and historical artifacts!
See a chariot used in the movie Ben Hur, Chief Sitting Bull's signature and even a limo that was part of JFK's motorcade that tragic day in Texas. There are guns and coats from the Wild West or mobster-era Chicago. There are displays of instruments and clothes owned by American music stars, NASA equipment from historic missions and a whole bunch of other pop-culture wonders.
Probably the most fascinating section is dedicated to JFK. And of course, there are cars, including one that was owned by Elvis!
You wouldn't expect such vibrant activity around antiques and vintage items, but the folks at Hidden Treasures Antique Mall have managed to drive flea markets, special holiday events and weekly promotion days out of their mall. A mall that is entirely dedicated to things old and treasured.
The store hosts a number of antique dealers from the area, making it officially one of the best antique outlets in the state. Giving it that edge is the sense of fun and occasion whenever there's an excuse to declare it a 'dealer day'!
Safety in Rockford
It is best to take care when visiting Rockford, as the western end of the city and some other neighborhoods have been subject to higher crime rates in recent times.  It is suggested that you ask advice from your accommodation as to which areas of the city are safer to move around in.
As in any other town, keep valuables out of sight, lock your car and apartment, and practice common sense if walking around. Try not to use isolated streets and alleys alone, and try to stay in brightly lit, heavily frequented visitor areas when downtown, especially at night. To make sure you're covered, it's wise to get travel insurance for your trip. Read our tips for traveling safely before you fly and always get travel insurance. Check out our roundup of the best travel insurance.
Travel with peace of mind. Travel WITH a security belt.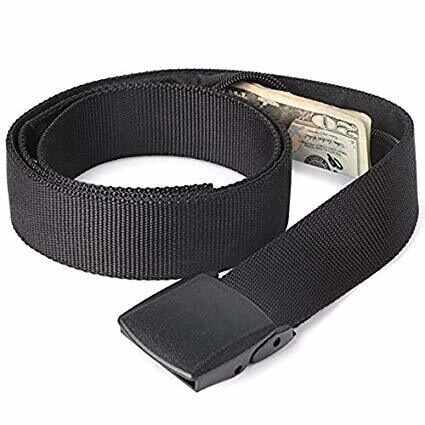 Get your cash stashed with this awesome Pacsafe money belt. It will keep your valuables safe no matter where you go.
It looks exactly like a normal belt except for a SECRET interior pocket perfectly designed to hide a wad of cash or a passport copy. Never get caught with your pants down again! (Unless you want to.)
View on REI!
Things to do in Rockford at Night
Downtown Rockford has become a hub for all things fun to do at night. Here are two first-choice options!
Visit the oldest brewery in Illinois, right on the east bank of the Rock Rover in Downtown Rockford. The Prairie Street Brewing Co. facility was initially founded by an English immigrant in 1849 and has since changed hands, surviving the prohibition years.
Today it's a vibrant space for beer, food, and music lovers, with a taproom, live music, restaurants and more. Its location on the river makes it a nighttime favorite. There's even a battery of arcade and pinball games to help you relive your teenage years. Easily one of the best things to do in Downtown Rockford.
There's always something going on at the BMO Harris Bank Center. As a prime event location, it's a premier venue for touring music shows, sports, and other major theatrical attractions. BMO is also the home of the AHL Ice Hogs, and all their home games take place here. Check their calendar to catch a game!
The food and drink options add to a great evening's entertainment, and the arena gives off an intimate feel because of its design. If you're still in the mood after the show, hop across the street to grab a cooler at the famous Blue Line Sports pub.
Where to Stay in Rockford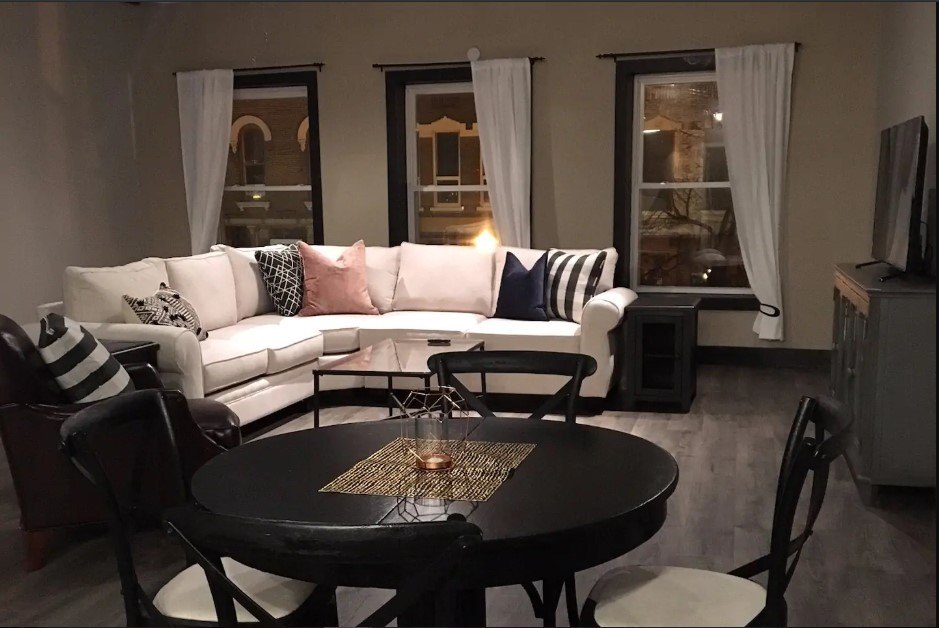 There's always space for more space, so to speak. This 1500 sq.ft loft has all the feel of modern living for a traveler! It's also in the heart of downtown, just a few blocks from many of the main attractions you'd want to get to let your hair down.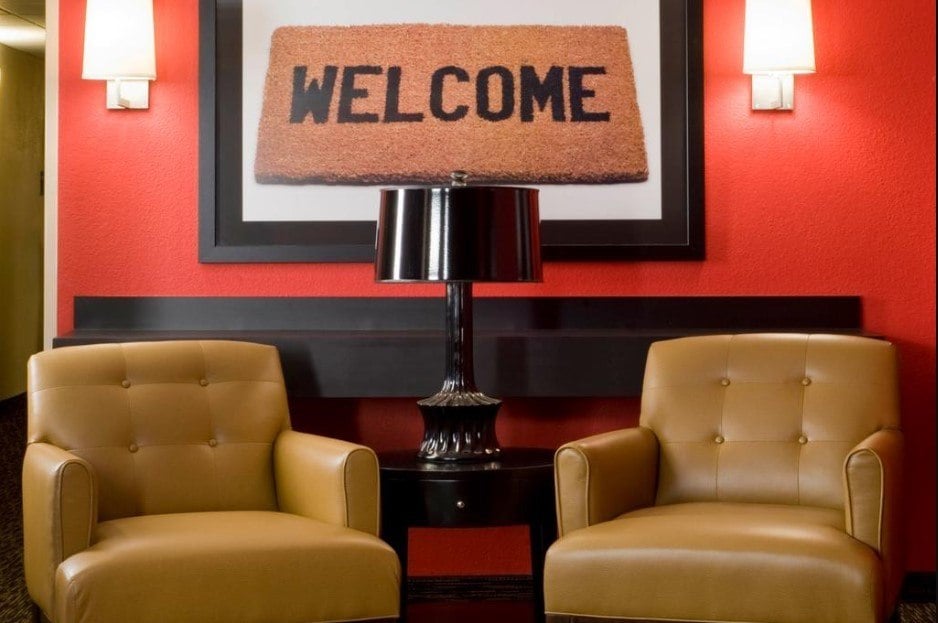 Quite possibly the best value hotel in the area. Each room has its own kitchenette, should you wish to cook for yourself, and a grab and go breakfast is included. The hotel is close to shops and in fairly close proximity to several downtown attractions!
Romantic Things to Do in Rockford
Traveling with a significant other? Take a moment to create a special memory at one of these romantic Rockford things to do.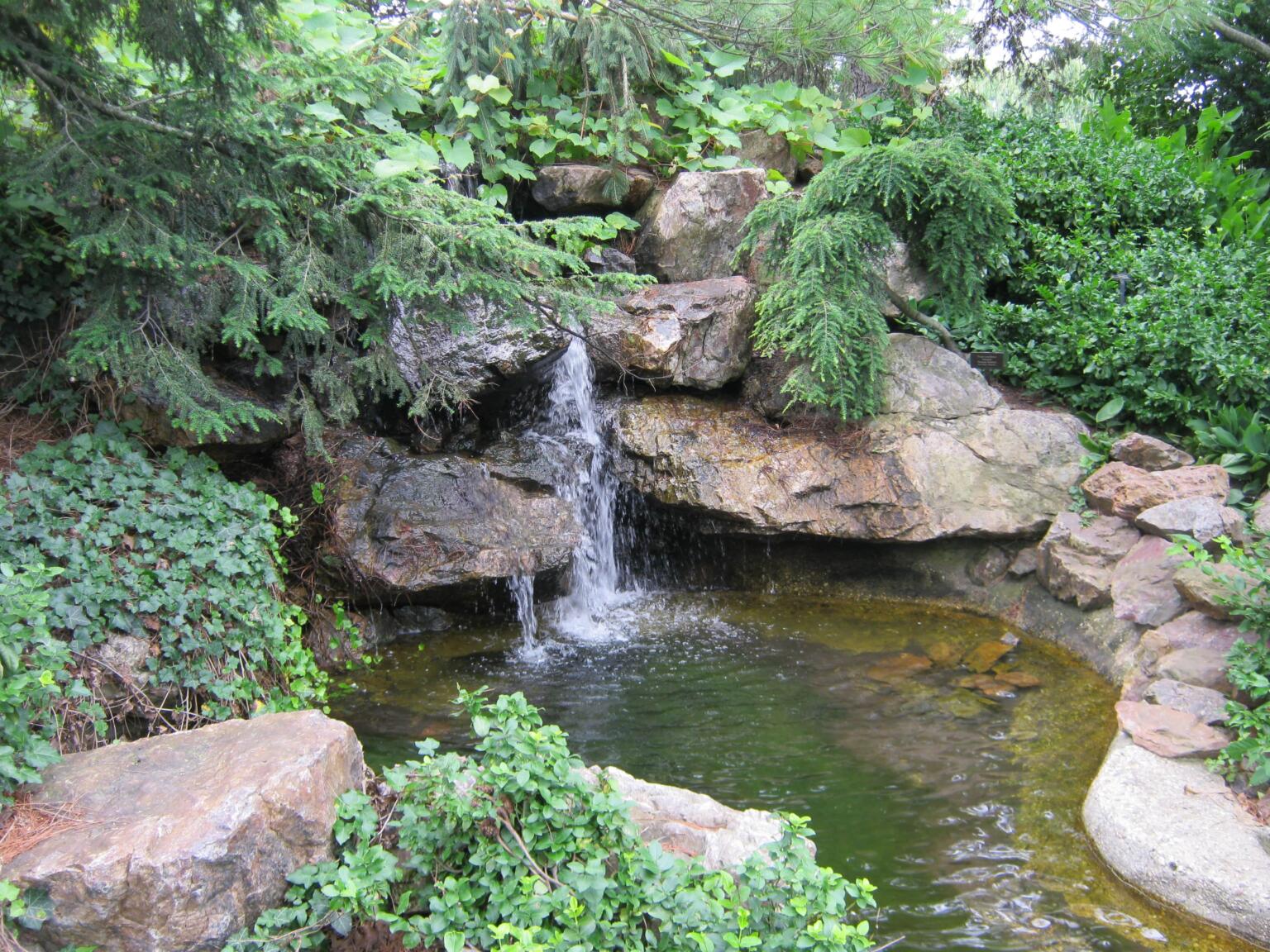 Anderson Japanese Gardens are truly special, in that they seem to stimulate the senses and energize the more emotive side of the soul. Somehow, the combination of rock, water and greenery evoke a sense of expression that really can bond people on a spiritual level.
Stroll through the winding paths, admire the colorful koi, or just take in the peace and serenity of the lush acreage of this gorgeous garden. A great date option, whether exploring a new adventure or rekindling a mature relationship.
13. Witness the Lights of the Rock River Shore
Make your way to the banks of the Rock River and you can walk along the esplanade and see the beautiful nightlights of the city. The Rockford River Lights installation is seasonal, but can sometimes be used for special occasions.
The lights are said to be one of the best Christmas attractions in the area and can be observed between the Jefferson Street and State Street bridges
Best Free Things to Do in Rockford
Between all the great cheap museums and green spaces, enjoying Rockford doesn't have to cost money, but if you still need some more inspiration, here are a few things to do in Rockford on a budget.
14. Play Among the Roses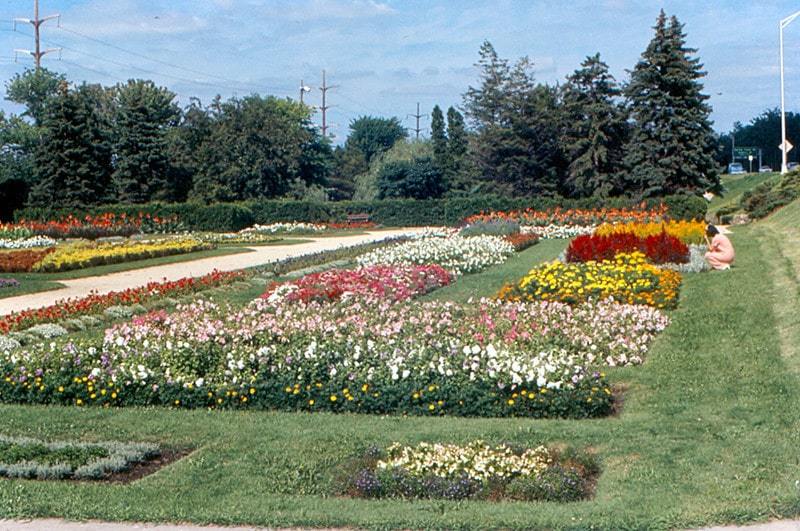 Primarily known as a rose garden, the impressive annuals on display in Sinnissippi Park are well worth a visit. It's also a delightful public park with trees and picnic areas. The kids will also be more than satisfied with the choice of two playgrounds.
The park contains a performance amphitheater, which hosts various musical and theatrical gatherings throughout the year. This is also a popular vantage point for the various lights evenings held throughout the holiday seasons.
Is This the Best Daypack EVER???
Local markets are always fun, especially when you get to chat with vendors who source locally and offer their own unique flavors to everyday items. You can also enjoy some informal live music at  Rockford City Market as you browse the stalls or taste the treats on offer.
There are also Friday evening markets during the summer season. And the venue participates in broader events like the Artscene evenings and other specialist vintage market nights!
Books to Read in Rockford
East of Eden – One of Steinbeck's masterpieces, considered his magnum opus by many. Explores the relationship between two families in the Salinas Valley in the early 20th Century.
To Have and To Have Not – A family man gets involved with the drug smuggling business in the Key West and ends up in a strange affair. Written by the great Ernest Hemingway.
Walden – The transcendental masterpiece by Henry David Thoreau that helped modern Americans rediscover nature and her beauty.

Unlock the The Broke Backpacker's GREATEST Travel Secrets!
You pop your email here, and we promise to send you only travel content that's actually relevant — sounds like a pretty good deal to us!
Things to Do in Rockford with Kids
Rockford has more than a few good options if you need to entertain the kids while traveling. Here are a couple to check out.
The state of Illinois' largest adventure park features two miniature golf courses. In between holes you can go flat out at the go-karting courses, shoot em up at the laser tag games and arcade, or swing away at the batting cages!
A unique attraction is the Finger Coaster. It's a virtual reality roller coaster that lets you draw your own coaster design and then ride it. If you're still unchallenged, the park offers an 8-scoop ice cream sundae challenge: Finish it in ten minutes, and you get it for free!
Discovery Center Museum lets kids explore science in their own time at this amazing learning center. This kids' museum is entirely focused on STEM subjects  (Science, Technology, Engineering & Math) and even includes an outdoor discovery park.
Kids can learn about the human body, machines and basic engineering, space, and agriculture amongst other interesting topics.
Day Trips From Rockford
Looking for things to do near Rockford, Il? Here are two of the best day trips from Rockford. Both are just an hour or two by car, in Chicago.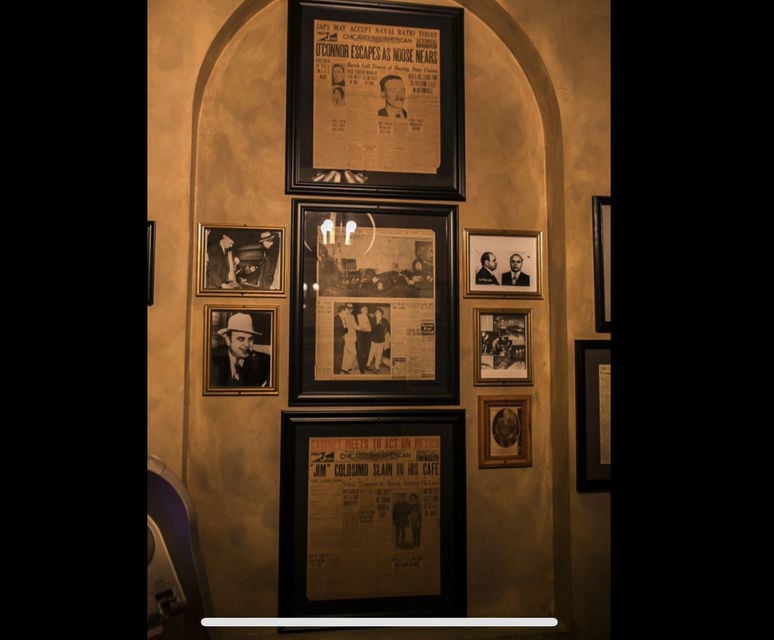 Make your way to Chicago for the day for a day trip down memory lane. Chicago was a hotbed of gangster crime back in the prohibition era. Many of America's crime world legends were based here. Visit the places from which these underground figures operated – the speakeasies, the crime scenes and other famous events that rocked the underworld.
You'll hear about Al Capone and visit the place he was attacked by the North Side Gang. You'll also visit the site of the infamous St Valentine's Day Massacre and more. It's about two hours to Chicago from Rockford, so you'll be able to have a fun day out on this excursion!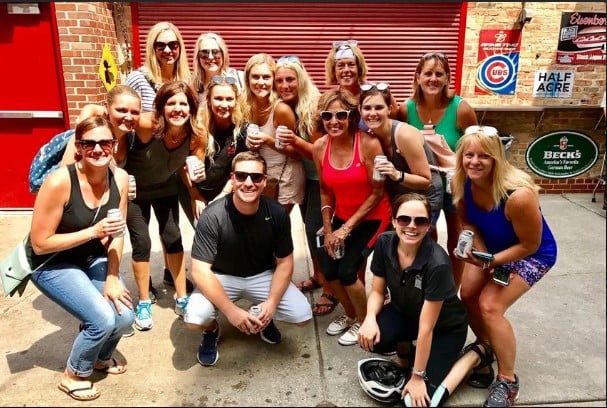 What's a Chicago Handshake? Find out as you learn about Chicago's proud comedy scene, walking past famous comedy scene landmarks. You'll find out which famous comedians got their starts there.
Along the way you'll also stop at a couple of Chicago's most famous and storied pubs and bars, sampling their craft beers and trading stories. It may be worth considering also trying this fun jaunt just after your Chicago "crime spree".
Save $$$ • Save the Planet • Save Your Stomach!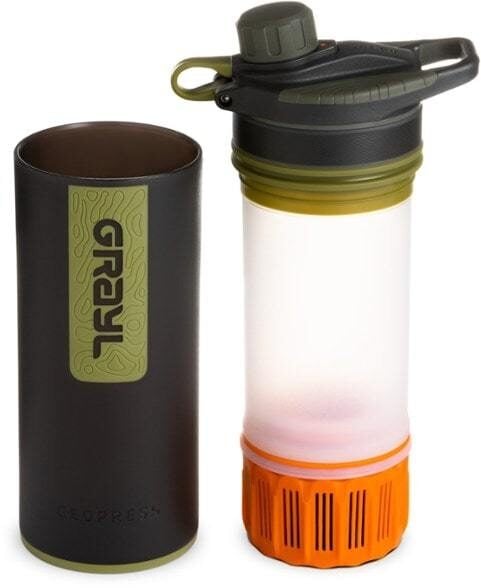 Drink water from ANYWHERE. The Grayl Geopress is the market's leading filtered water bottle protecting your tum from all the waterborne nasties. PLUS, you save money and the environment!
Single-use plastic bottles are a MASSIVE threat to marine life. Be a part of the solution and travel with a filter water bottle.
We've tested the Geopress rigorously from the icy heights of Pakistan to the tropical jungles of Cuba, and the results are in: it WORKS. Buy a Geopress: it's the last water bottle you'll ever buy.
Buy a Geopress!
Read the Review
3 Day Itinerary in Rockford
Got three days to spend in Rockford? Here's a suggested breakdown of what to do on each day.
Day 1
We'll hit the road a little bit today, heading eastwards to some of the outer-lying attractions. First, stock up on a Sugarjones Inc. Cupcake, then take Guilford road out to visit the Victorian Village at MidwayVillage Museum. While you're here, you can take the time to explore the Guilford County Forest Preserve, which also contains the LZ Peace Memorial for area service people who died in Vietnam.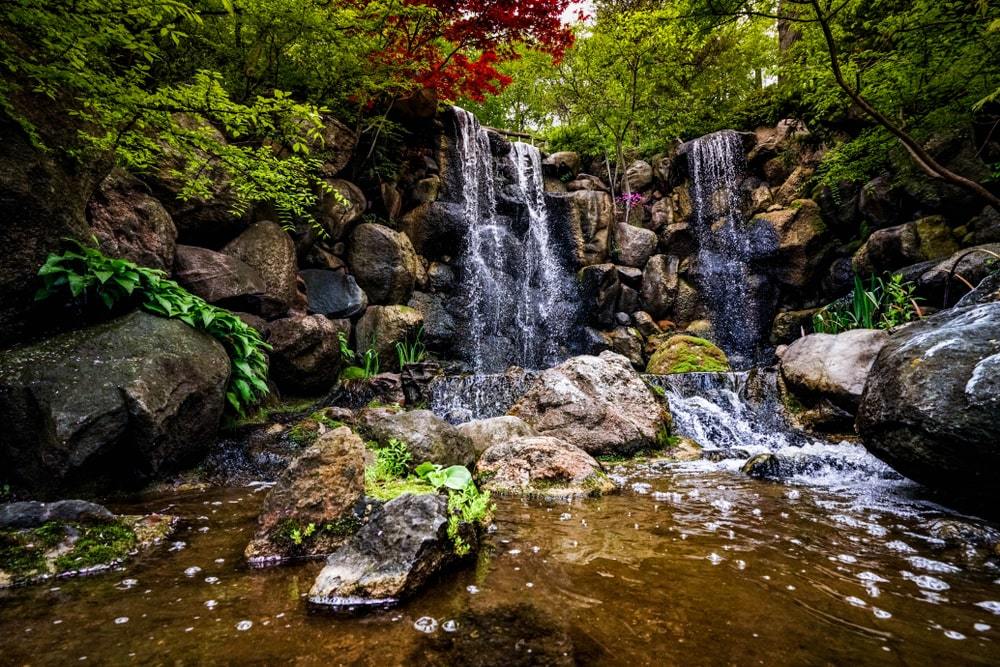 Afterward, we head north to have a little fun at the Volcano Falls Adventure Park, which should take care or any competitive urges for the day. Head back west along the East Riverside Boulevard (We'll pass Hobbytown if you're in the mood for some fun shopping!
We can spend the afternoon in the Anderson Japanese Gardens, before enjoying an evening of food and drink at the Prairie Street Brewing Company.
Day 2
The Lockwood Park Trailside Equestrian Center is a great place to kick off your day. Animals tend to put you in a good mood, and domesticated and farm animals here can help relax even the most stressed among us. Take a trail ride if you want some fresh air. If your fix is more mechanical, there's a BMX center nearby.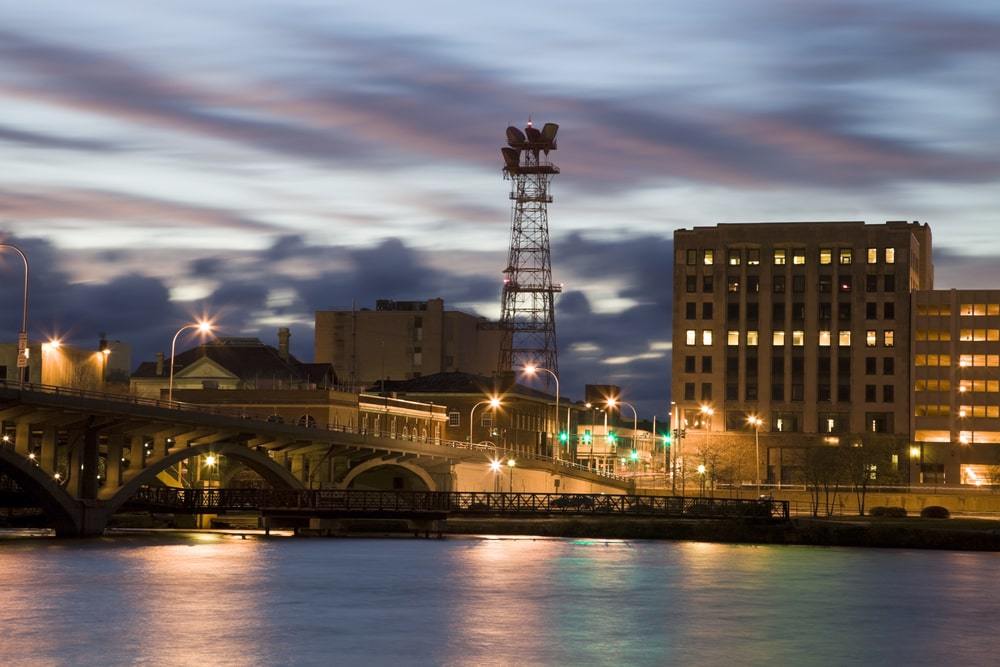 Not had enough fun yet? It's Southward to the West Rock Wake Park, where you can take a mechanized wakeboarding lesson. Afterward, it's back into the city downtown to the BMO Harris Bank Center, where you'll catch a show or some Ice Hockey!
Day 3
Before we hit the road on a day trip, we should take in the Nicholas Conservatory and Gardens and the gorgeous Sinnissippi Park and its roses.
A quick stop at the pop culture marvel that is Historic Auto Attractions, to get us in the mood for talking about legends and strange artifacts. Then we can take the road to Chicago for a visit to the historical sites of the gangster era of the 20's!
Don't forget your travel insurance for Rockford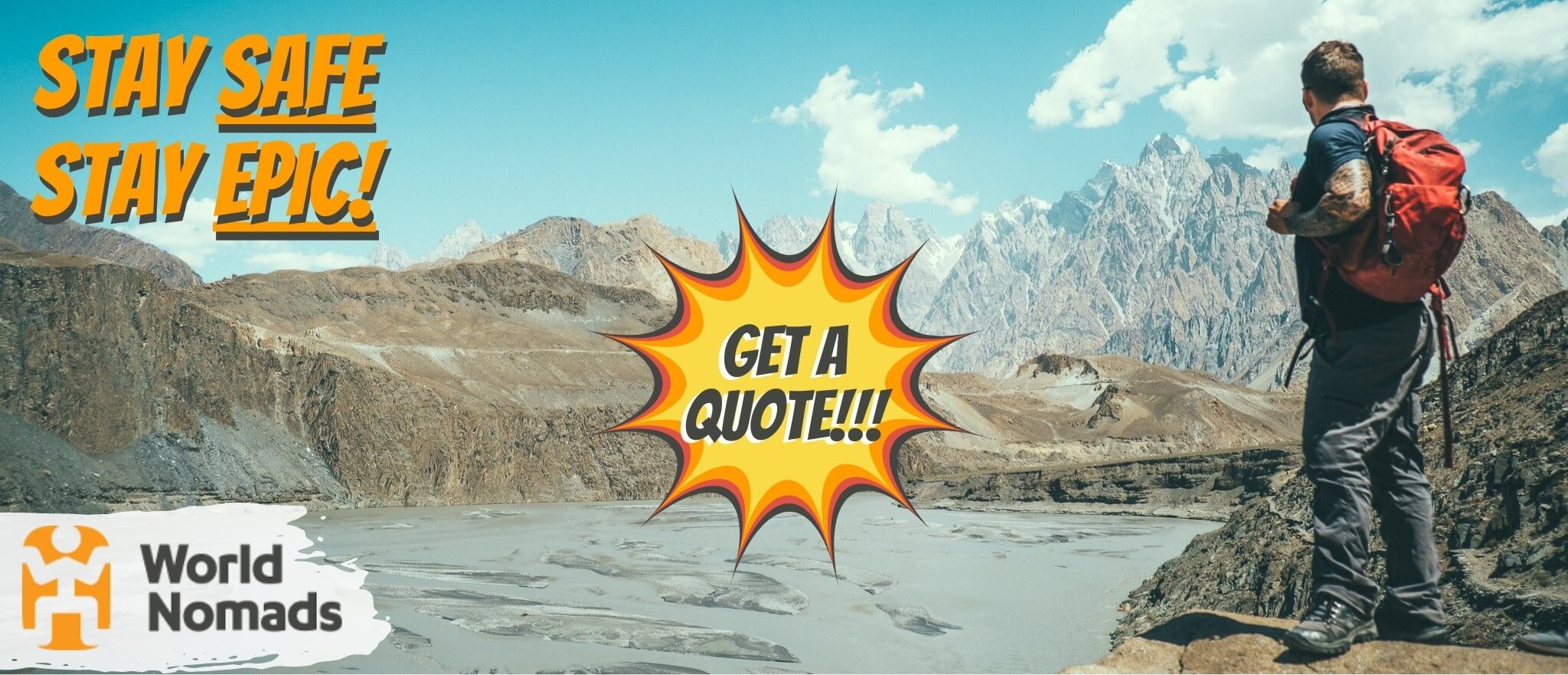 It's good to get lost sometimes, but it's also good not to get too lost. There are people that want you home in one piece.
There's one travel insurance provider The Broke Backpacker trusts for all his wildest shenanigans… World Nomads!
Click the button below to get a quote on your insurance or read our in-depth review of World Nomads' coverage. And then… let the shenanigans begin. 😉
FAQ on Things to Do in Rockford
Here are some quick answers to common questions about what to do and see in Rockford.
Conclusion
This guide should provide a varied and exciting foundation upon which to base your visit to Rockford! As a smaller city, Rockford offers personal touches and a slightly less bustling atmosphere than its neighbor Chicago.
But, its combination of old-world charms like the restored theater and Victorian village, and its open green spaces make it appealing. There's enough to keep the kids occupied too, and a fairly vibrant nightlife around a picturesque river setting for adults. Rockford is definitely worth a visit – go Rockford!
---
Thanks for reading – that was fun! 😀
We bring you epic FREE content!
Find out how YOU can help support us.
We're a big site with a big team and this job isn't always easy. But we do it because we love it – we love providing epic and free content. We love the knowledge that our content keeps you adventuring. We don't ask for money, but if you'd like to find out how you can help the site in more organic ways, click the button below.
Thank you for your support 🙂
---
Bye for now, but not forever!
If you want MORE top-tier Broke Backpacker content like this, then sign up for our weekly newsletter below to get the latest and greatest!
And for transparency's sake, please know that some of the links in our content are affiliate links. That means that if you book your accommodation, buy your gear, or sort your insurance through our link, we earn a small commission (at no extra cost to you). That said, we only link to the gear we trust and never recommend services we don't believe are up to scratch. Again, thank you!