China may not be at the top of everyone's list of places to visit, but let me tell you why it 100% should be. There's so much more to China than meets the eye. Yes, you've got your mega-cities like Beijing and Shanghai, world-famous historical sites like The Great Wall of China, and the Forbidden City, plus it's home to Giant Pandas. But, for people who aren't city dwellers or history buffs, you've got some of the most beautiful rural sites in the WORLD.
While I seem to be painting a phenomenal picture of China, don't be mistaken in thinking that it doesn't have its fair share of issues and problems. Like everywhere on this planet, there are underprivileged communities, declining wildlife and ecosystems, and unsustainable farming practices.
Fortunately for us, in this day and age, finding worthy causes to give your time to, is as easy as typing a few words into a search engine. So if you're thinking that volunteering in China might be something you wanna do (you rock!), then keep reading as we've gathered all the info together for you!

Do You Want to Travel FOREVER??
Pop your email in below to get a FREE copy of 'How to Travel the World on $10 a Day!'.
Top 4 Volunteer Projects in China
Au Pair
> Support a host family with childcare
> Shenzhen, Beijing, Guangzhou, Shanghai, Hong Kong
Marketing Help
> Digital Marketing, Social Media Assistance
> Yangshuo
Cultural Exchange and Marketing
> Content Writing, Photography and Videography, Social Media
> Yongding
English Teaching
> Teaching English
> Yangshuo
What You Need to Know About Volunteering in China
Even though China is a huge and diverse country, the volunteering opportunities you're most likely to find are teaching English (our go-to position anyway), conservation work, and some farm work. Teaching English is the real big one in China, so expect heaps of placements for this kind of work!
Something really important to remember (and what I also find myself forgetting when I'm deep in the web ogling incredible projects), is that when you volunteer, you're going to have to put in the work. This isn't a cute holiday. This is a chance to do some really rewarding work that could potentially change your life. If you don't think you can hack it (not a bad thing!) Do yourself a favor and just book a nice backpacking trip.
If you're currently shaking your head thinking "but I DO have what it takes!!!" Then you're in luck, my friend, as there are loads of great websites out there to help you. We are 10/10 for Worldpackers, but we're pretty impressed by Workaway too, although they don't (as of me writing this) have any volunteer placements in China. These review-based sites are no-nonsense, and that's why we dig them!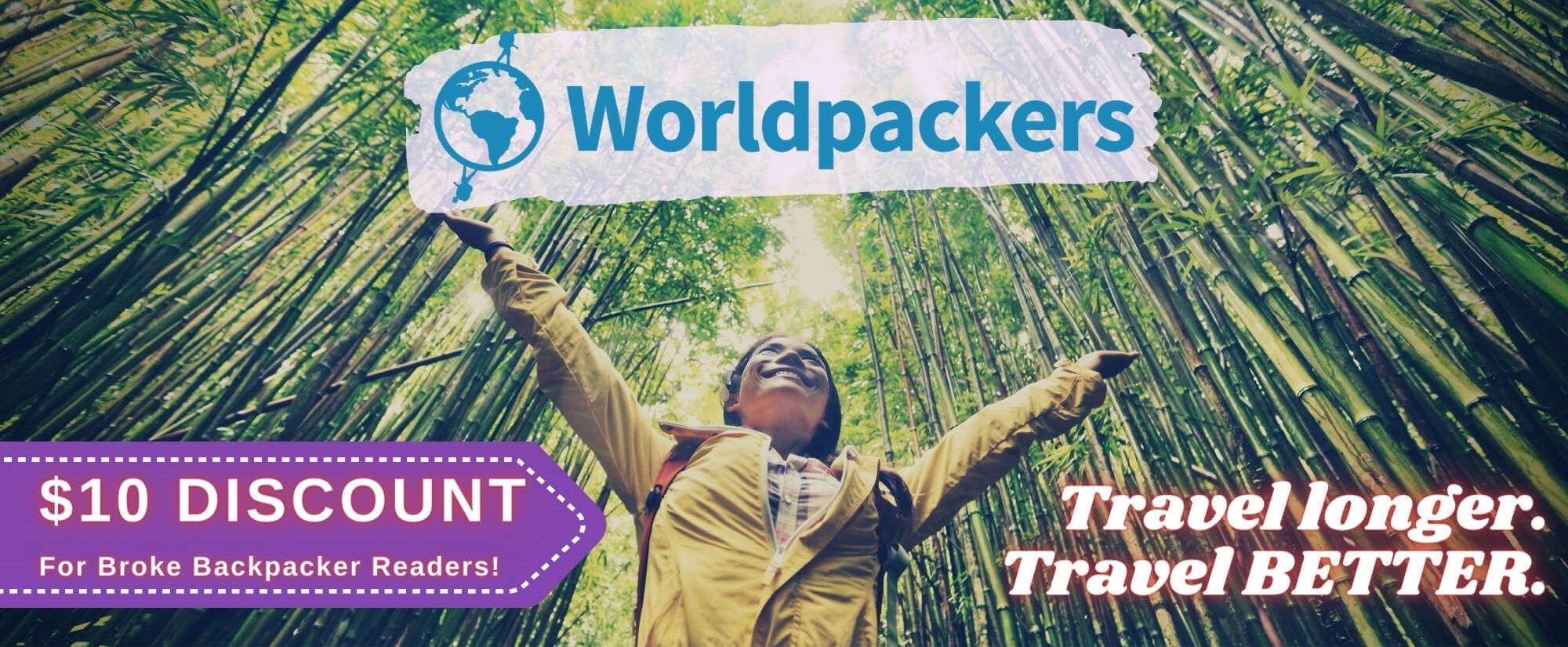 Worldpackers: connecting travellers with meaningful travel experiences.
Why Volunteer in China?
Apart from all the life-changing malarkey, why exactly should you give the old volunteer-a-roo a go? Let me share my thoughts:
Volunteering gives you the most unique and authentic insight into a country. You'll experience the culture, hardships, and wonderful people hands-on. You can't get more real than that!
Quite simply, the food. Chinese food is NOT what you wolf down from your local takeaway on a Friday night, it is so much more. Many placements include meals, so get ready to enjoy Chinese cuisine in all its glory.
So many projects don't get support or funding from the government. They really rely on your contributions and physical help to keep doing good work.
How impressive would "volunteered in China" look on your CV? Very impressive. Also a great way to impress dates too (wink).
Volunteering makes you feel AWESOME. Okay, not all the time, sometimes it's super tough. But there will be moments on your trip when you pause for a moment and think, hell yeah, I freakin' ROCK.
Before You Volunteer in China
Now I have filled your head with fantasies of volunteering, it's time to take a small sidebar and talk about the boring stuff. Yep. I'm talking about visas and vaccinations. A little bit of a snoozefest for some, but well worth going over real quick.
Visas
Visas in China can be tricky, don't let that deter you though. We recommend contacting the organizations you'll be volunteering for in China and asking for their guidance.
China doesn't have an explicit volunteer visa. Some people suggest entering and volunteering on a tourist visa (L) which will need to be organized before you enter. However, depending on your nationality, your tourist visa may not cover the length of time you plan on volunteering.
In this case, some people recommend getting a business visa (F). This will need a letter of invitation from the organization you're volunteering for submitted along with your application.
For most nationalities, you will need to physically go to a Chinese embassy or visa application center to apply for their visas. There are, however, exceptions to every rule, and some countries or visa types do not need an in-person visit!
This all sadly applies to the mysterious "time before COVID", and COVID-19 may have an effect on things.
Vaccinations
Right now, any person entering China who has come from or transited through a country with a risk of Yellow Fever will need to have proof of vaccination. We suggest heading to your local doc or travel clinic 6-8 weeks before your departure to have a chat with them about what vaccines they might suggest.
They will probably recommend you get Hepatitis A and B, Typhoid, and Rabies jabs on top of your regular shots. Depending on where exactly you'll be volunteering in China and the time of year, they might also suggest you get a Japanese Encephalitis jab which is spread by (our mortal enemies) mosquitos.
China at a Glance
Official Language – Mandarin
Currency – Chinese Yuan | 1 USD = 6.45 CNY (October, 2021)
Capital – Beijing
Costs of Volunteering in China
I'm just going to say it – volunteering is rarely free and most of the time it may even cost you money. Yes, this kinda sucks, but there's a very good explanation for it. Rest assured if you find yourself with a legitimate group, the funds will be going right back into the projects!
Now onto where exactly your money goes. To quote hit 90's movie Jerry Maguire, "show me the money!". Your contribution will be going a long way into helping the organization run its day-to-day operations, rent, utilities, staff wages, etc., it may also buy specialist equipment, pay for marketing for more funding, and go towards research.
The great news is, you'll really be getting a real bang for your buck as most of the time they will provide you with a place to sleep, meals, and transport while you're there! Not too bad right? Flights, visas, and internal transfers won't be included. Neither will spending money, which you gotta have to visit the Great Wall and reenact that scene from The Karate Kid.
Choosing a Volunteer Project in China
Now you're clued up about volunteering in China, time to get onto the good stuff – choosing your project! Really think about what you can offer and what you want to get out of this experience. Not really a big fan of kids? Maybe don't volunteer to teach them.. You get where I'm going.
Here are the kinds of projects you'll find there:
Teaching English – Alas, our good and trusty English teaching position, what would we do without you? English teaching projects are often to bring some much-needed language skills to underprivileged children or adults who otherwise can't afford to learn this valuable skill. You won't be thrown into the deep end as there are usually teaching materials and guidelines, or you might even be an assistant to a local teacher.
Content Creation – There are several content creation and social media projects in China. These are mainly in rural villages and towns that hope to bring tourists into the area, improving the local economy and providing jobs. If you're more creative, and like the peace and quiet of the countryside then this type of placement is definitely one to consider.
Farm Work – Doing some farm work is also a good option for a placement! Food security is a big issue in China and sustainability too. You may find yourself lending a helping hand on an organic farm and assisting them with teaching sustainable practices to the locals.
Every placement is different, so there isn't a set-in-stone time limit or minimum stay. As a ballpark figure, most placements found on Worldpackers will usually have a two-week minimum stay, and projects working with orphans or disadvantaged children normally have a longer minimum commitment to provide stability.
Save $$$ • Save the Planet • Save Your Stomach!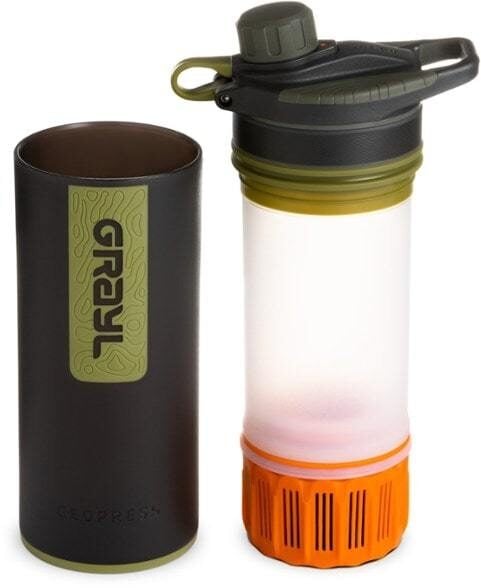 Drink water from ANYWHERE. The Grayl Geopress is the market's leading filtered water bottle protecting your tum from all the waterborne nasties. PLUS, you save money and the environment!
Single-use plastic bottles are a MASSIVE threat to marine life. Be a part of the solution and travel with a filter water bottle.
We've tested the Geopress rigorously from the icy heights of Pakistan to the tropical jungles of Cuba, and the results are in: it WORKS. Buy a Geopress: it's the last water bottle you'll ever buy.
Buy a Geopress!
Read the Review
Top Volunteer Projects in China
We've only gone and done it again. I have searched far and wide (okay, I searched far and wide on the web) to bring you our top projects for volunteering in China! Get ready for a wild ride!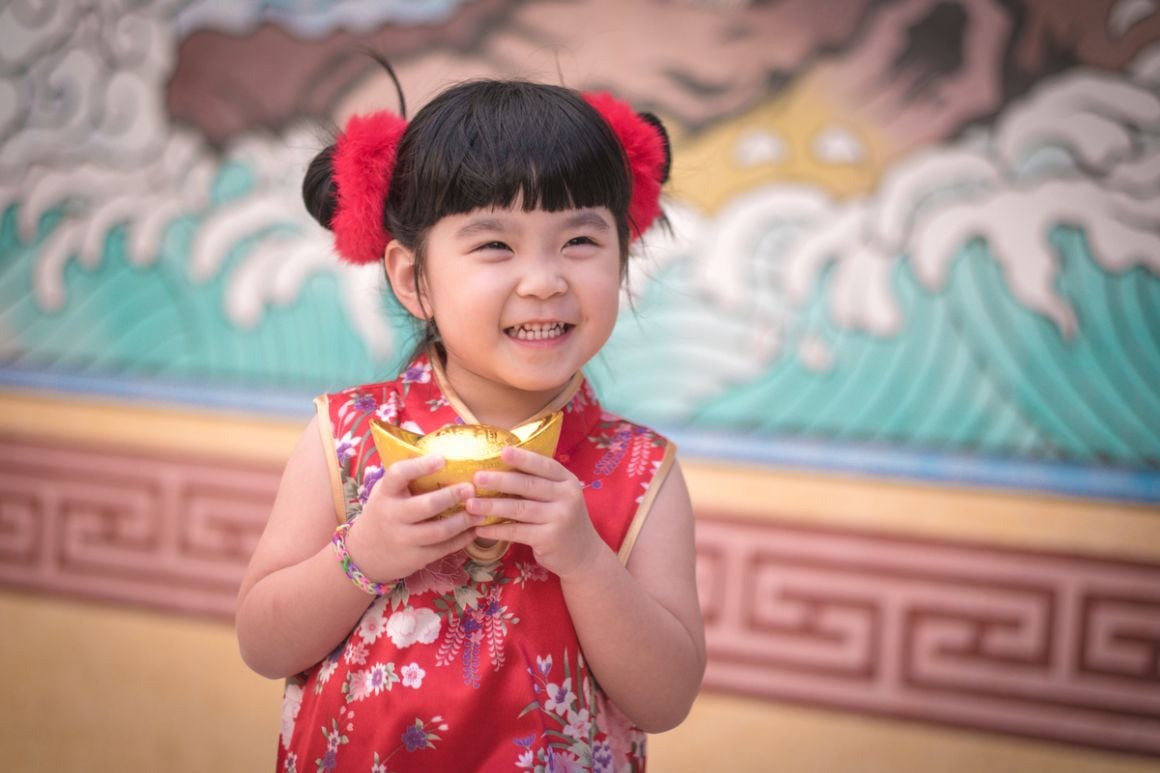 Opportunity: Support a host family with childcare
Location: Shenzhen, Beijing, Guangzhou, Shanghai, Hong Kong
If you are the nurturing type who has a knack for understanding children, being an Au Pair is the perfect way to travel and get to know a fantastic family while you're at it.
This and so much more awaits you at this Global Work and Travel Volunteering Program in China. You'll feel just like a local during the week while you get to explore more of China and meet other travellers on the weekends.
The best thing though: you hardly have to plan anything. Global Work and Travel assists you in finding the perfect host family as well as a 24/7 support line. You'll get help with sorting visas, airport transfers and an online Au Pair course.
You'll generally work between 30 and 40 hours a week and can stay anywhere from 3 to 12 months on this project. Don't forget your hiking shoes. The great wall awaits you!
Opportunity: Digital Marketing, Social Media Assistance
Location: Yangshuo
Are you social media savvy, familiar with google advertisements, and handy with poster design? This may be the ideal placement for you! This position needs someone to help with marketing and web development, all while living in the beautiful Yangshuo county. You'll be asked to put in 20 hours a week with two days off, all in exchange for dorm-style accommodation, and daily lunch and dinner.
You'll have a good chance to work alongside local people and other volunteers plus learn a little Mandarin while you're at it too! This rural town is perfect for those looking for a tranquil escape, and some fun things to do here include hiking, cycling, and rock climbing. If you wanna take your urban detox to the next level, why not really slow the pace down and learn Tai Chi on your days off?
Opportunity: Content Writing, Photography and Videography, Social Media
Location: Yongding
Work with the Laojia project which aims to connect volunteers and travelers with rural Chinese communities through a cultural exchange to create jobs and start an open dialogue about tourism and sustainability. While volunteering with the group, you'll be asked to work for 20 hours a week with 3 days off (ka-ching) and in exchange will be provided with a private room and daily breakfast. There's a kitchen you can use to prepare lunch and dinner.
Your duties will cover writing content about the experience, documenting it with pictures and videos, and some social media work. This cultural exchange is all about creating a better relationship between locals and tourists, as well as a better guest experience so you may be asked for your feedback!
Opportunity: Teaching English
Location: Yangshuo
This fantastic opportunity in Yangshuo is to teach English to small groups of adults, and spend one or two hours at a time informally chatting with them to improve their confidence and conversation skills. You will be expected to help out for roughly 20 hours a week Monday to Friday and get weekends off to explore the town and surrounding area! You will stay in dorm-style rooms with other volunteers (yay, friends!), and be given free lunch and dinner.
If you want to gently ease into the world of teaching English this would be a top placement for you as you'll be with 4-12 adults at a time and the informal talking sessions will help to build your confidence, as well as theirs.
Opportunity: Photography, Videography
Location: Wuyuan
Come and help put this guesthouse and rural Chinese village on the "map" for photography tourism! Your job here will be to take stunning photographs and videos not only to showcase the guest house, village, and beautiful surroundings but also to advertise the scenic hiking and cycling trails. This opportunity accepts couples, and if staying in a postcard village wasn't enough, you'll get a nice private room inside the inn, and free meals.
They are asking for 30 hours a week with two days off, so you'll have plenty of time to cycle around the countryside on their free to use bikes and take in the wonders of rural China! This opportunity is really looking for a high standard of content creation, so they require people who have good equipment like drones or DSLRs, plus knowledge of photo-editing software like Photoshop.
Opportunity: English Teacher for Kids
Location: Shanghai
We've found you another trusty English Teaching position but with a fun twist. Forget standing in front of a chalkboard in a stuffy classroom. Oh no, these lessons take place outdoors, in the open air, and are usually set up in a garden or museum! They're looking for someone (preferably female) with enthusiasm, passion, and ideally from a native English-speaking country. You'll be with groups of less than ten children and working four hours a day, five days a week.
They will provide a private room for you to stay in, plus three free meals a day. Tours around Shanghai are also available so you can experience the city like a local. Airport transfers are included so no need to worry about finding the place!
Not sure how to start your volunteering journey?
One of the easiest ways to find the right Volunteering Program for you is through Global Work and Travel. Get the best offers, amazing guidance throughout the whole trip and enjoy an unforgettable trip. With our promo code, you can even get $100 off your next adventure!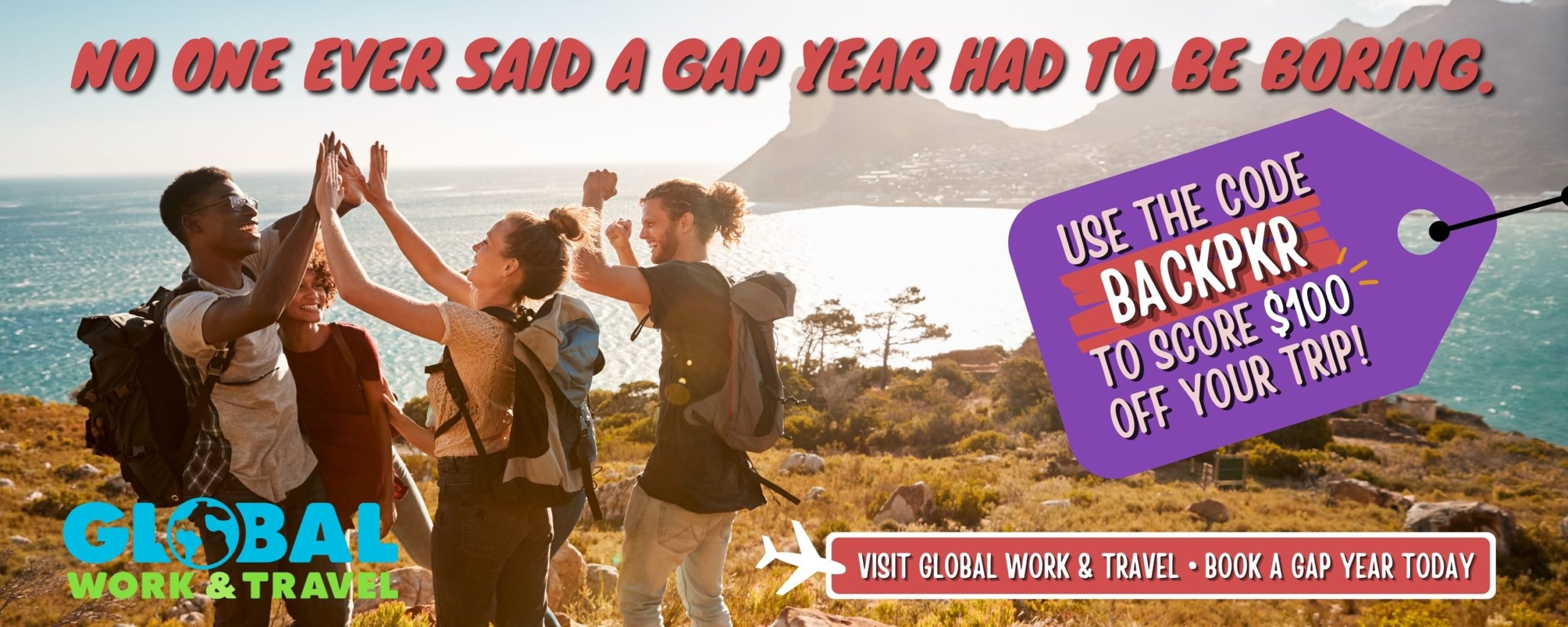 Is This the Best Backpack EVER???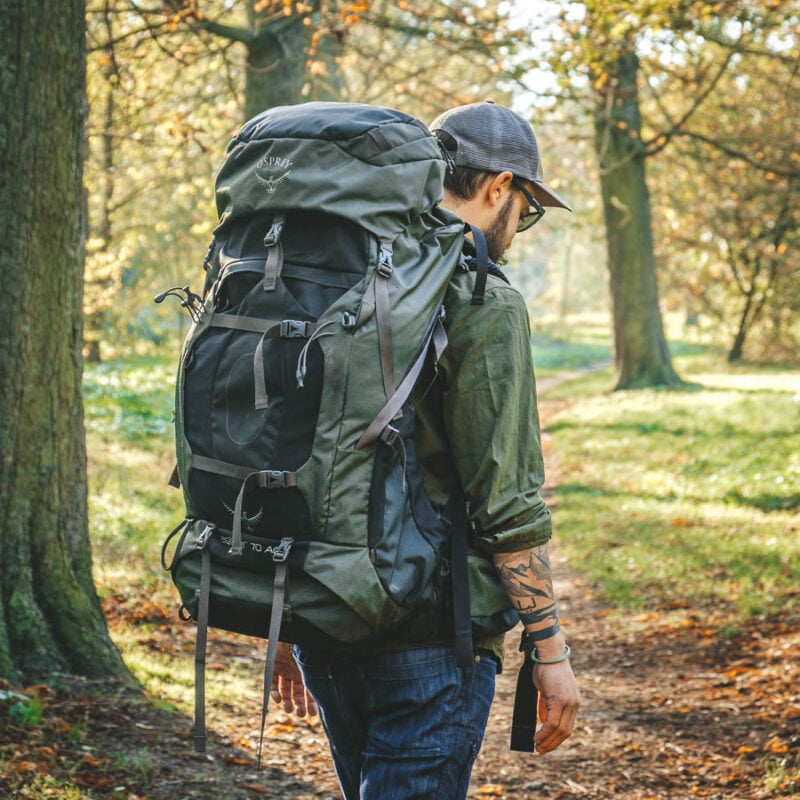 DIY Volunteering in China
Okay, okay, so you're a tough (fortune) cookie to crack, see what I did there? Well if nothing in the above list tickles your fancy don't stop reading, as those fantastic positions were only the beginning…
While we adore sites like Worldpackers, sometimes they just don't quite have what you're looking for. As my mum always said, if you want something done right, sometimes you've got to do it yourself! I AM talking about DIYing it here, and yes it might take a bit longer but the results are sooooo worth it.
Give volunteer in China a cheeky Google and you should find some great options! There are some great NGOs out there who don't have time for third-party sites or advertising. They use their own websites or social media to get the word out (you can finally justify your 9 hour Instagram screen time, yeees!!).
Walden Farm is a family-run farm in Sichuan that has been operating for over 300 years. They are heavily geared towards sustainability, helping the environment with their farming methods, and eco-tourism. The owner has a philosophy that each volunteer will have different skills they might want to bring to the table so while there are general duties like cleaning, cooking, harvesting vegetables, and more, they also welcome people who want to get creative, build unique structures, or help with advertising.
This project somewhat serves as a cultural exchange and you will be able to eat side by side with the farmworkers in the canteen every day, as well as get to know the family!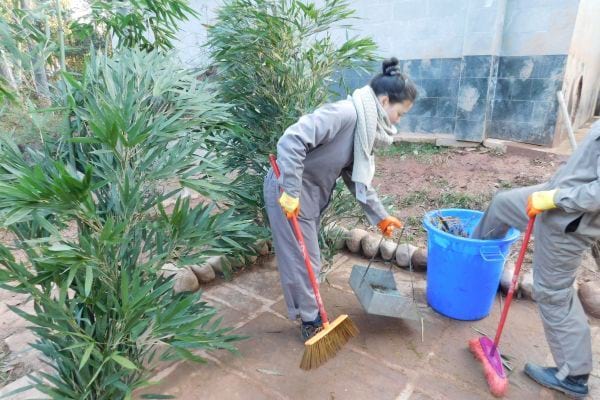 This opportunity is teetering on the edge of being "volunteerism" but I couldn't very well write about volunteering in China and not include something about Giant Pandas. Right??? This week-long project at Bifengxia Panda Reserve will give you a chance to see the Giant Pandas at close quarters (not too close of course), learn about their care, and assist the local keepers in some important jobs.
Get ready to get down and dirty cleaning the panda enclosures, preparing their meals, and planting bamboo. You will also get the chance to participate in some scientific research!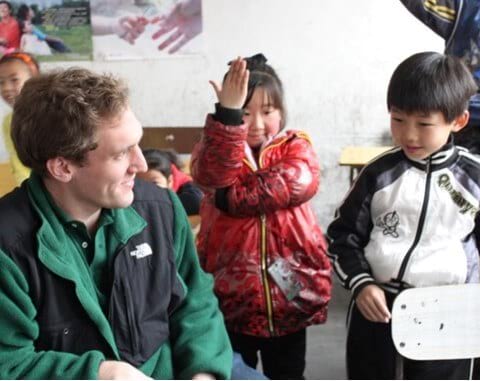 Hutong School is the top foreign language school in China that offers immersion-based volunteer programs. Volunteers will get accommodation in a shared apartment along with top-quality Mandarin lessons every week! The organization will arrange a volunteer placement with an NGO in a sector that interests you. This can range from helping migrant families to assisting with sustainable development.
Outside your Mandarin lessons and volunteering activities, they organize regular cultural activities such as Tai Chi, Mahjong class, and Chinese cooking classes! This project is great for people who are looking to learn Mandarin and Chinese culture while also giving something back.
This opportunity is with Stepping Stones, a Shanghai registered non-profit whose aim is to improve the education and welfare of disadvantaged children in China. The project is to teach rural children and young adults, including migrant children, three to four 40-minute classes a day, five days a week. If you're volunteering for over three weeks your accommodation will be included, otherwise, you'll be asked to cover the cost yourself.
You will get a full orientation, teacher training, and access to teaching materials, making this a gentle introduction to the world of teaching English abroad!
Another one of Stepping Stones' projects, this placement is a little more challenging and requires more credentials due to its difficulty. For those of you who are more experienced when it comes to teaching English (at least four years of professional experience) and want to push your volunteering to the next level, then teaching autistic children may be a great fit for you.
These lessons will hopefully improve the chances of these kids entering regular primary school classes in the future, and increase their confidence when it comes to practicing their language skills.
DON'T DIE OUT THERE! …Please 🙂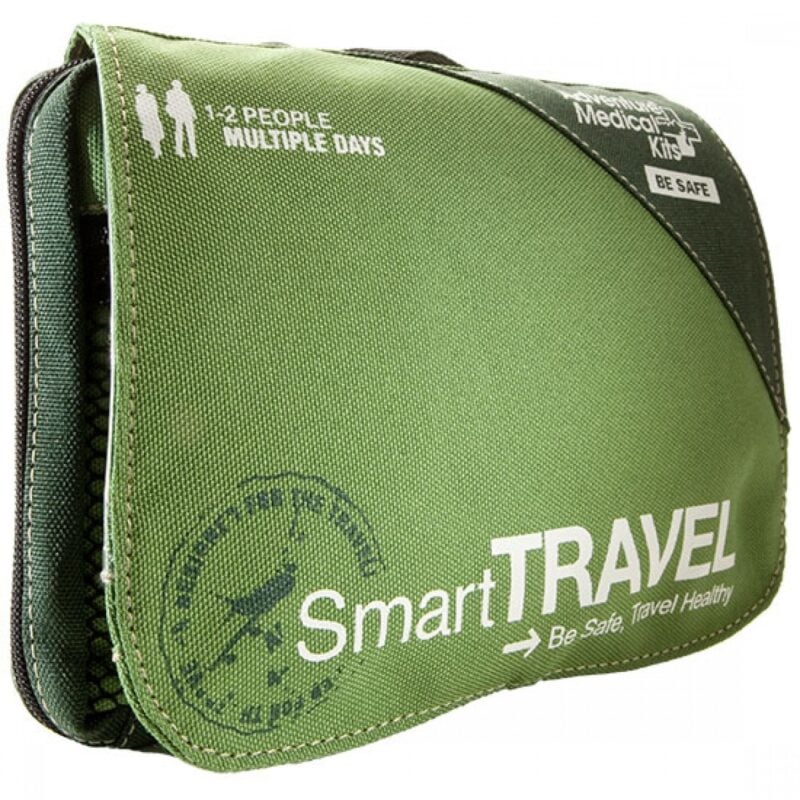 Things go wrong on the road ALL THE TIME. Be prepared for what life throws at you.
Buy an AMK Travel Medical Kit before you head out on your next adventure – don't be daft!
Buy on REI
What to Expect When Volunteering in China
I am sure by this point you are all hyped up and ready to hop on a plane to begin your adventure volunteering in China. What should you expect when you get there? I can't give you a comprehensive list with all the details, I can, however, give you a brief idea as to what you'll find.
Accommodation
All placements are unique, not only in the length of time you will have to commit but also in terms of accommodation. If you're volunteering with a group that is offering somewhere to stay, most of the time you will be finding yourself in a dorm-style room, with a shared bathroom, communal living areas, and somewhere to cook.
This doesn't exactly scream luxury, but don't worry as you can always expect where you're staying to be clean, comfortable, and safe. Occasionally you will hit volunteer gold and find yourself being put up in a private room, but these are few and far between so don't get your hopes up!
If your project is unable to offer you free accommodation, then staying in a homestay or hostel is your best bet. It is possible to book an Airbnb in China, though it is easier in bigger cities, plus some areas require you to register your stay with the local authorities, so keep this in mind.
Days Off
Generally, most placements will ask you to help them out 20-25 hours a week and give you two days off. If you're volunteering to teach English, then it's safe to say that those days will fall over the weekend.
Definitely do some research about what you can do in your free time and ask the organization or locals what they would recommend as you might find a hidden gem!
Getting Around
For traveling between cities, trains are the most popular and convenient option. China has a high-speed rail system so you'll be able to get from one place to another at record speed. Flying is good for reaching remote and far away destinations but can be expensive and influenced by the weather.
China has public buses, but for those who don't speak Mandarin, navigating the bus system can be difficult. It is much easier to use the subway in major cities, or hire a taxi or private car to reach tourist spots just outside of the city limits.
Dos and Don'ts
We've almost come to the end of our epic insider guide to volunteering in China, but before you go, I just have a few tips on how to get the most out of your experience:
Do your research and take your time picking which program to give your time to. Working with a group that isn't quite the right fit can ruin your overall experience.
Do let the organization know how much time you can commit to upfront and don't backtrack on your obligation.
Do always work to the best of your ability, listen to your superiors, and try to get along with your peers.
Do try to embrace Chinese culture and recognize that although things might be done a little differently than it is back home, you are there to learn, not judge.
Don't hesitate to speak up if something is amiss, you don't feel comfortable, or you have a problem. The project leaders want to help you and together you can work through any issues.
Don't get swept up in what you're doing and forget to enjoy yourself. Have an unforgettable experience!
Final Thoughts
I don't know about you, but I am seriously impressed by the volunteer placements available in China and am so ready to hop on a plane and spend my summer giving back, and stuffing my face with Peking Duck. If you're still unsure, do yourself a favor and go on Worldpackers!
If you've found something exciting from our list (that's AMAZING), then I wish you all the best on your volunteering adventure!
But don't forget to sort your travel insurance before you leave!
Month to month payments, no lock-in contracts, and no itineraries required: that's the exact kind of insurance digital nomads and long-term traveller types need. Cover yo' pretty little self while you live the DREAM!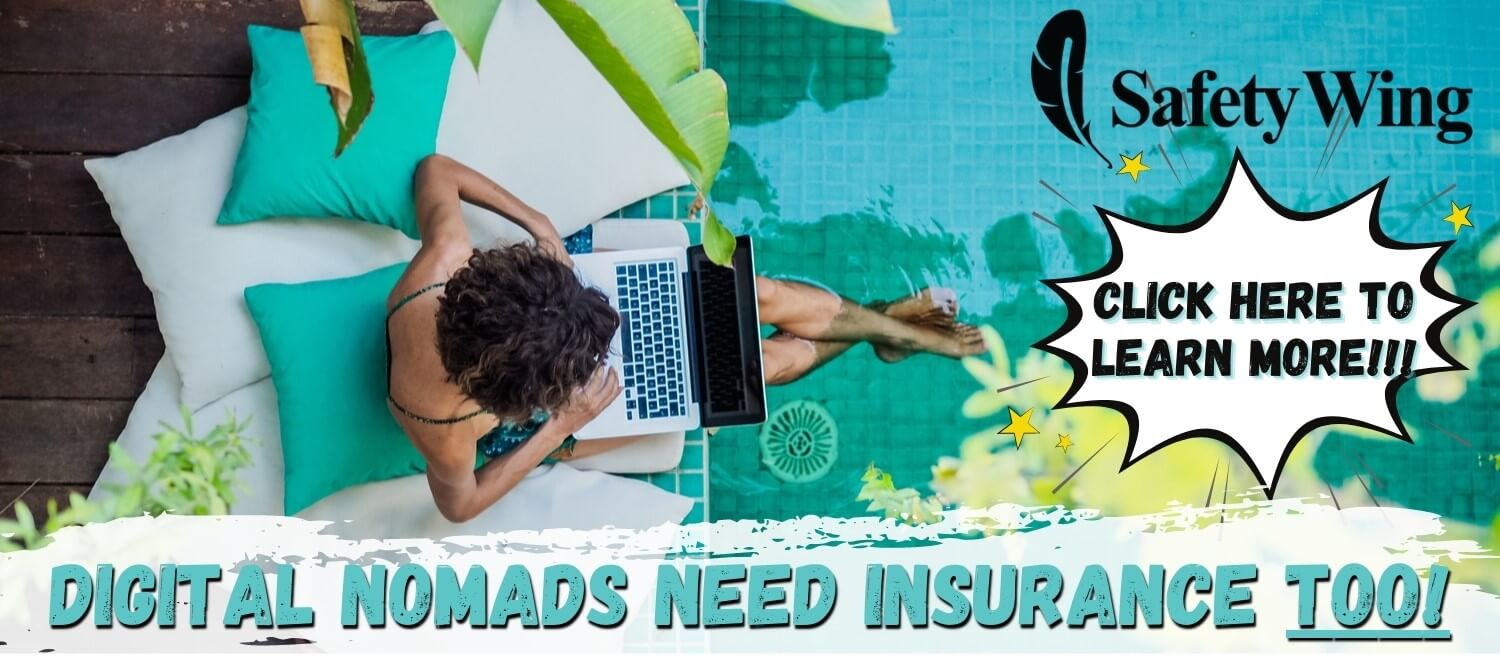 SafetyWing is cheap, easy, and admin-free: just sign up lickety-split so you can get back to work! Click the button below to learn more about SafetyWing's setup or read our insider review for the full tasty scoop.
---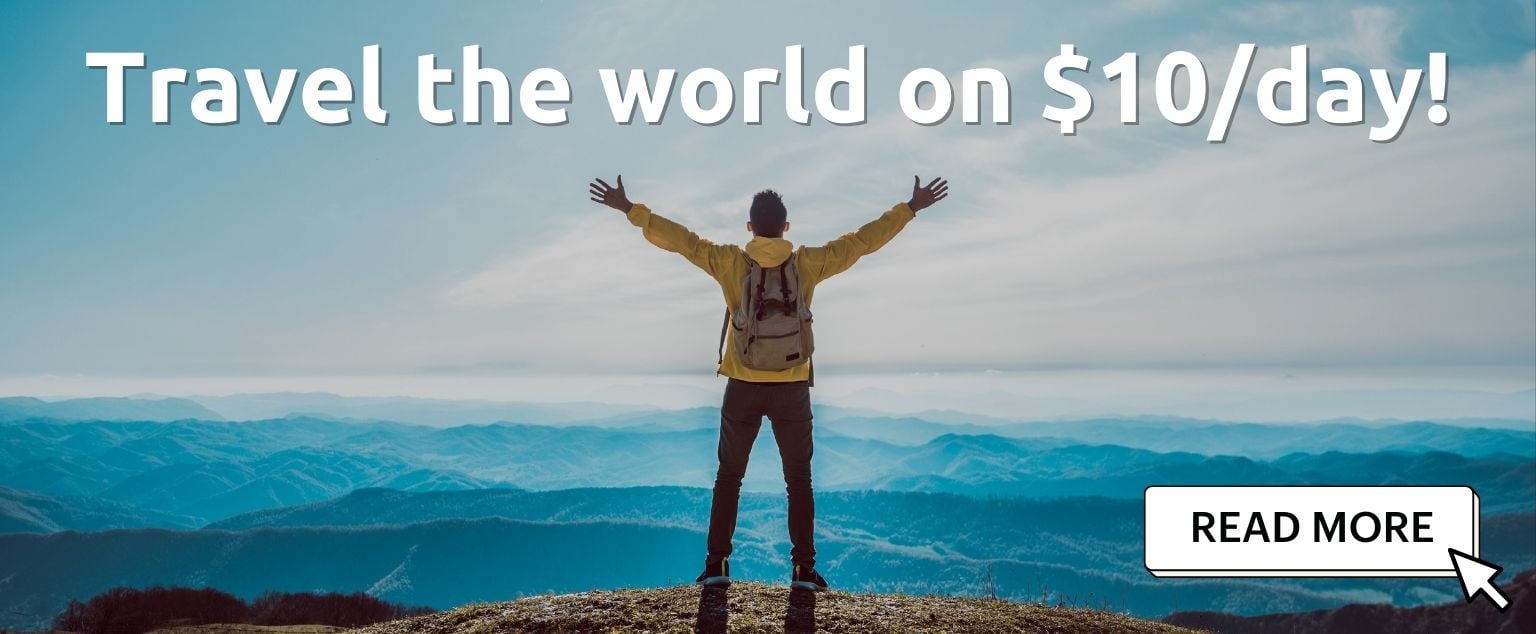 And for transparency's sake, please know that some of the links in our content are affiliate links. That means that if you book your accommodation, buy your gear, or sort your insurance through our link, we earn a small commission (at no extra cost to you). That said, we only link to the gear we trust and never recommend services we don't believe are up to scratch. Again, thank you!