Those of you who have backpacked the famous SE Asia backpacker trail will without a doubt be familiar with Malaysia. This amazing country is a wonderful blend of cultures, religions, breathtaking landscapes, and absolutely to DIE for cuisine; Malay, Indian, Chinese… you'll be spoiled for choice!
Sadly, even with all its incredible cities, beaches, and wonderful people, Malaysia is no stranger to hardships and you'll find the same set of problems here like anywhere else. Malaysia struggles with environmental exploitation, underprivileged communities, unsustainable tourism, and many more issues.
For those of you who are looking for something a little outside of the box, did you ever consider volunteering for your next holiday? Choosing to volunteer in Malaysia could be the unique experience you have always dreamed of, and is a totally next-level way to give back to a country that has changed countless lives of travelers.

Do You Want to Travel FOREVER??
Pop your email in below to get a FREE copy of 'How to Travel the World on $10 a Day!'.
Top 3 Volunteer Projects in Malaysia
Builder for Nonprofit Resort
> Construction, Gardening, Painting
> Lundu, Borneo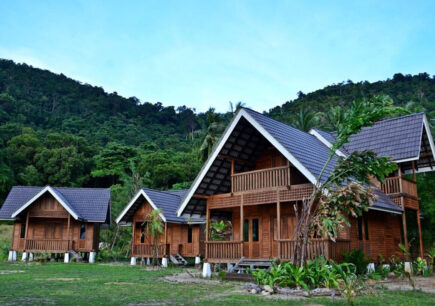 Content Creator for Island Resort
> Photography, Videography
> Pulau Besar Johor Island, Mersing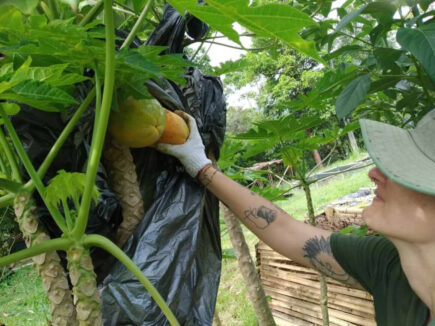 Volunteer on a Self-sustaining Eco Farm
> Gardening, Farming, Building, General Maintenance
> Pahang
What You Need to Know About Volunteering in Malaysia
Malaysia is a dream destination for volunteers. There are so many choices of projects, you will feel like a kid in a candy store.
Now don't get me wrong, volunteering is extremely fun and you will have the time of your life (cue Dirty Dancing theme song), but it isn't something to just dive right into. Volunteering can be tough. There will be long days, stressful moments, and times where you just wanna give up.
You won't be spending all your time lounging on the beach, gorging on street food, or finding bargains in the amazing night markets (save those for your days off). You will be expected to work hard, efficiently, and with a good attitude. If this seems like a piece of cake to you, then volunteering in Malaysia is the way to go!
Where exactly can you find safe, ethical, and legitimate volunteer organizations to go with? As much as we love the internet, these days the number of choices can seem a little daunting… Luckily there are plenty of trustworthy, easy-to-navigate, and review-based sites made specifically with budding volunteers in mind. Our absolute go-to is Worldpackers as well as Workaway for finding baller projects.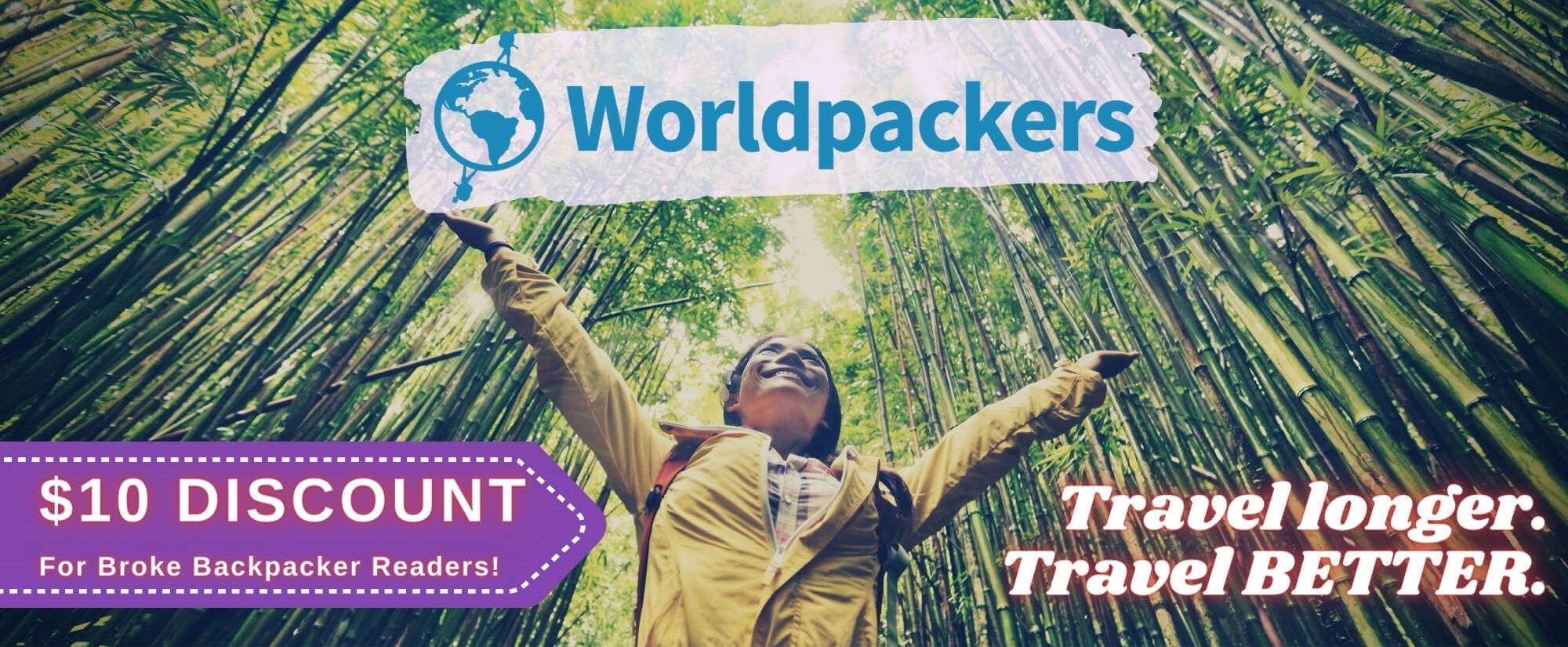 Worldpackers: connecting travellers with meaningful travel experiences.
Why Volunteer in Malaysia
So, why exactly should you volunteer in Malaysia? I could go on for days, but as we don't have the time for that, let me give you a short summary of just some of the reasons:
If you've seen it all and done it all, volunteering may be exactly what you need to spice up your travel itinerary. You will experience Malaysia like never before in terms of culture, cuisine, and local people!
Food, food, and more food. Yes, the local street food market will be teeming with options, but often when you volunteer, meals are included, so you'll be chowing down on some of the best home-cooked Malaysian food that anyone could ask for.
Volunteering will make you feel amazing, accomplished, AND will look great on job applications, college essays, and makes for impressive small talk.
Not only is volunteering great for you, but needless to say, these organizations really NEED you. They don't always have funding so the extra pair of hands you're providing and funding (more on that later) is a really integral part of them being able to operate.
I'm not going to say that backpacking in Malaysia isn't the bomb diggity, but volunteering in Malaysia?? That is next-level my friends. Learning about yourself as a person while helping out a great cause? It doesn't get much better than that.
Before You Volunteer in Malaysia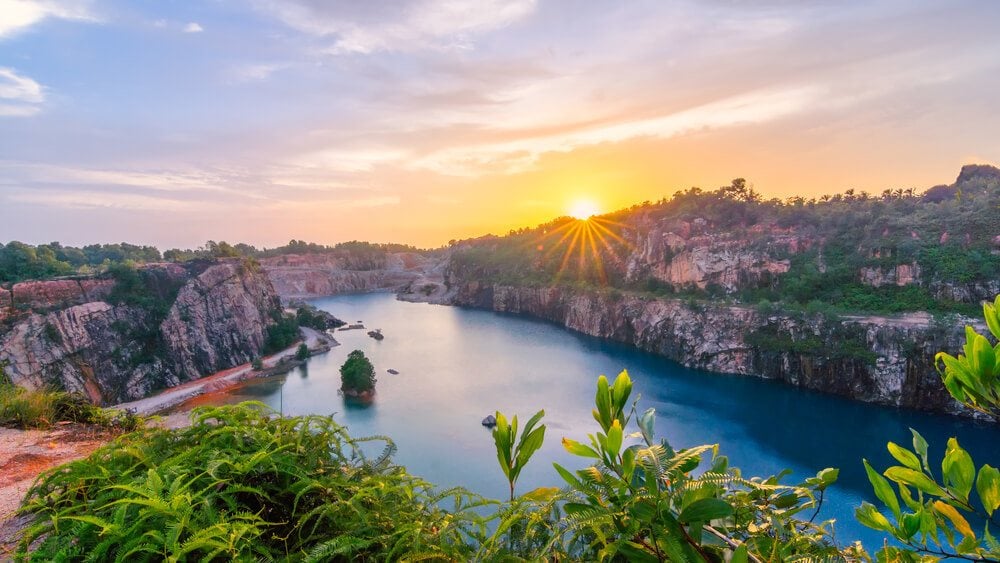 Now I've got you all hyped up on how AWESOME volunteering can be, it's time to take things down a notch and talk important stuff. Visa and vaccinations *gasps*. Don't worry though folks, this isn't as scary as it seems, but it IS something we need to go over briefly.
Visas
Malaysia doesn't really have a specific volunteering visa, so most travelers who volunteer there simply get a 90-day tourist visa and call it a day. Luckily these are super easy to get for most countries, and in many cases, you can get this visa upon entry with no hassle. If you want to volunteer for longer than three months, then a work visa may be needed, in this case, speak to your volunteer organization as they can offer advice and assistance.
This all applies to the pre-COVID era, which will hopefully come back soon, but in the meantime, expect COVID-19 to have disrupted things in this department.
Vaccinations
At the moment, anyone entering the country needs to have a Yellow Fever vaccination if they've come from or transited (for more than 12 hours) through the airport of a country with a risk of Yellow Fever transmission. On top of this, we highly suggest visiting your doctor or a travel clinic at least 6-8 weeks before your trip to get their advice on any other jabs.
For volunteering in Malaysia, your doctor will probably suggest Hepatitis A and B, Typhoid, and Rabies jabs. They might also recommend the Japanese Encephalitis vaccine and malaria tablets depending on the time of year and where you're going. There is also a risk of Dengue in Malaysia, so take some precautions against pesky mosquitoes like bug spray, mosquito nets, and long pants and shirts.
Malaysia at a Glance
Official Language – Malay
Currency – Malaysian Ringgit – | 1 USD = 4081 MYR (November, 2021)
Capital – Kuala Lumpur
Costs of Volunteering in Malaysia
As I hinted at earlier, volunteering in Malaysia does require parting ways with some of your precious dough. While this may seem like you're getting the short end of the stick, let me explain why organizations may ask you for a monetary contribution.
Non-profits, NGOs, and charitable organizations are sadly severely underfunded and need a little extra help (from people like you!) in running their day-to-day operations, paying utility bills, research costs, and more! However, you can rest easy knowing that legitimate organizations will make sure your hard-earned cash is going right back into the project itself!
To sweeten the deal, most places will often offer you free accommodation, meals, and transfers to and from work each day! What they cannot help you with, unfortunately, are flights, and visa fees, airport transfers, and any spending money.
I really recommend budgeting a nice fat stack of spending money, as you may want to do a little exploring of Malaysia during your time off, or buy something super special at the local night market that you just cannot see yourself living without! Shout out to my rattan bag that I still use to this day.
Choosing a Volunteer Project in Malaysia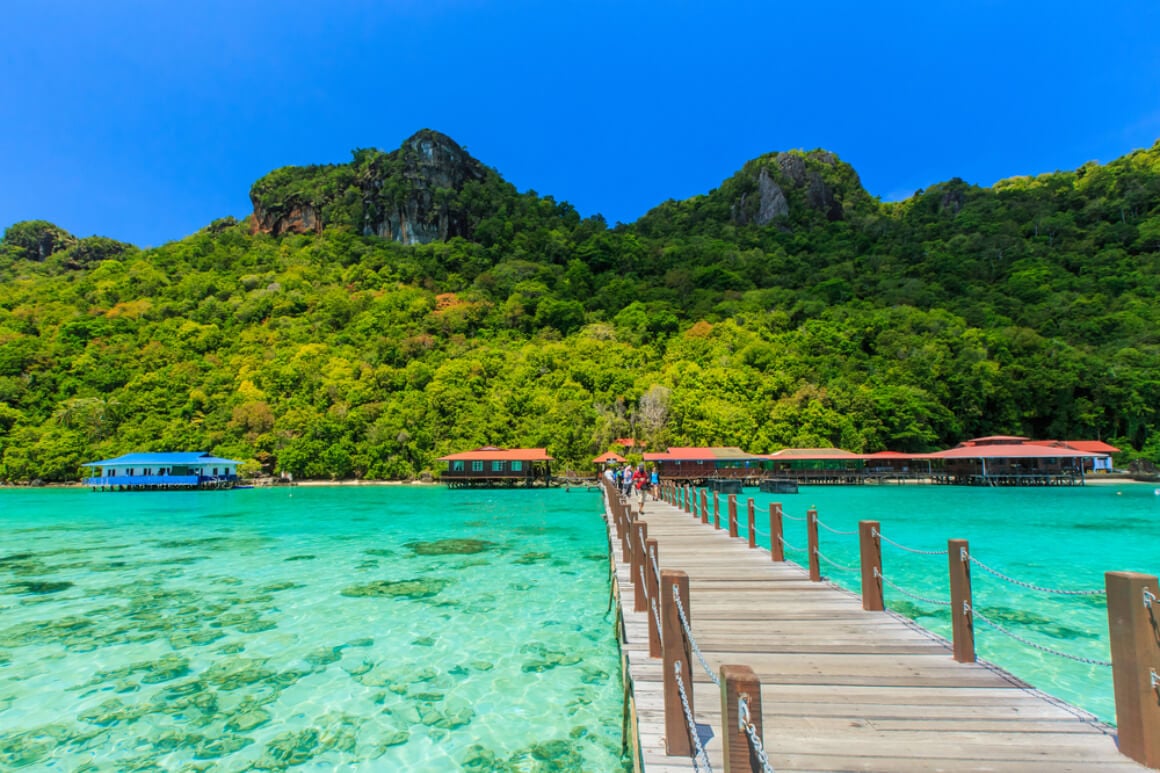 Now you have the 411 on the basics of what it takes to volunteer in Malaysia, it is time to think about what project you might want to do!
A word of warning, this is a decision not to be taken lightly. Choose wisely, and you will have the best time ever; make a rash decision and you may wind up spending a month helping out in a dog sanctuary despite your severe allergy. You get where I'm going with this.
These are the kinds of projects you might find:
Environmental Projects – Malaysia has such rich and diverse terrestrial and marine ecosystems, it will come as no surprise that there are plenty of wildlife volunteering opportunities. More often than not these do come with a hefty price tag, but if you're dreaming of turtle research or monkey rehabilitation you won't be disappointed. Of course, we're talking about ethical placements here, so don't expect to take a lot of selfies cuddling animals, but do expect to get your hands dirty mucking out enclosures!
Sustainability Projects – Sustainability seems to be a kind of buzzword nowadays, and Malaysia is no different. There are plenty of top opportunities to help out on sustainability projects or eco-resorts in Malaysia, doing some environmentally conscious building, gardening, recycling, and more! These can be a bit tough, so make sure you're up to the job physically before applying.
Working with Underprivileged Communities – These types of social projects are widely available in Malaysia. You may find yourself with an organization that helps refugees, underprivileged children, or struggling families. While this kind of volunteering may not have the glitz and glamor of working with animals or constructing bamboo houses, they are just as important and are a really worthy cause.
Save $$$ • Save the Planet • Save Your Stomach!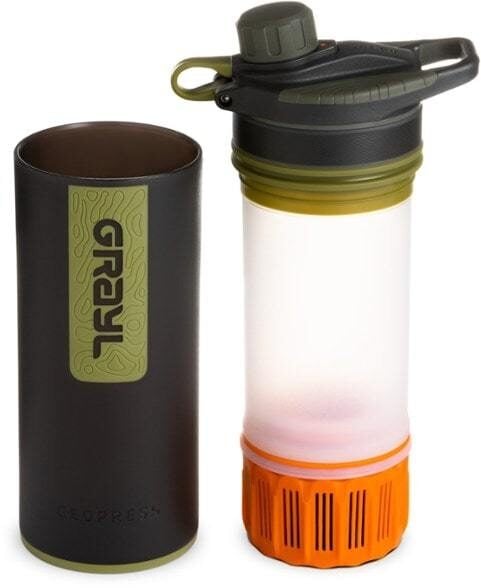 Drink water from ANYWHERE. The Grayl Geopress is the market's leading filtered water bottle protecting your tum from all the waterborne nasties. PLUS, you save money and the environment!
Single-use plastic bottles are a MASSIVE threat to marine life. Be a part of the solution and travel with a filter water bottle.
We've tested the Geopress rigorously from the icy heights of Pakistan to the tropical jungles of Cuba, and the results are in: it WORKS. Buy a Geopress: it's the last water bottle you'll ever buy.
Buy a Geopress!
Read the Review
Top Volunteer Projects in Malaysia
Here are some of the EPIC volunteering projects you can get involved with to leave your special touch on Malaysia.
Opportunity: Construction, Gardening, Painting
Location: Lundu, Borneo
This incredible beach resort is run by the Orangutan Project, and all profits go directly into the charity and helping to improve the welfare and conservation of orangutans in Borneo! The best news (for you) is that they're looking for people to help out at the resort with duties such as building, handiwork, general maintenance, gardening, and a few bigger eco-projects.
For 30 hours of help a week, with two days off, you will get a private room in their staff quarters (shared bathroom and showers), access to the resort's facilities, the pool and beach, and use of the staff kitchen anytime. This position doesn't come with meals, but you will get a personal living stipend that will help towards buying groceries! If you like eating out, they have other hotels and bars in the area where you will get a staff discount (what a deal!!).
Opportunity: Photography, Videography
Location: Pulau Besar Johor Island, Mersing
WOW! This position kind of seems too good to be true, but thanks to our friends over at Worldpackers, we know it's legit. This island resort wants YOU to take photos and videos of their place and surroundings, whilst staying there for FREE, all while getting free and delicious local meals for breakfast, lunch, and dinner. Mind = blown.
You'll need to help them out for around 30 hours per week with one day off (let's face it, every day would probably feel like a day off) and will be staying in a shared dorm with other volunteers.
This island looks like an actual tropical paradise so you'll have plenty to do in your spare time like hiking, snorkeling, swimming, and even surfing during the season (free use of their surfboards whaaaaat).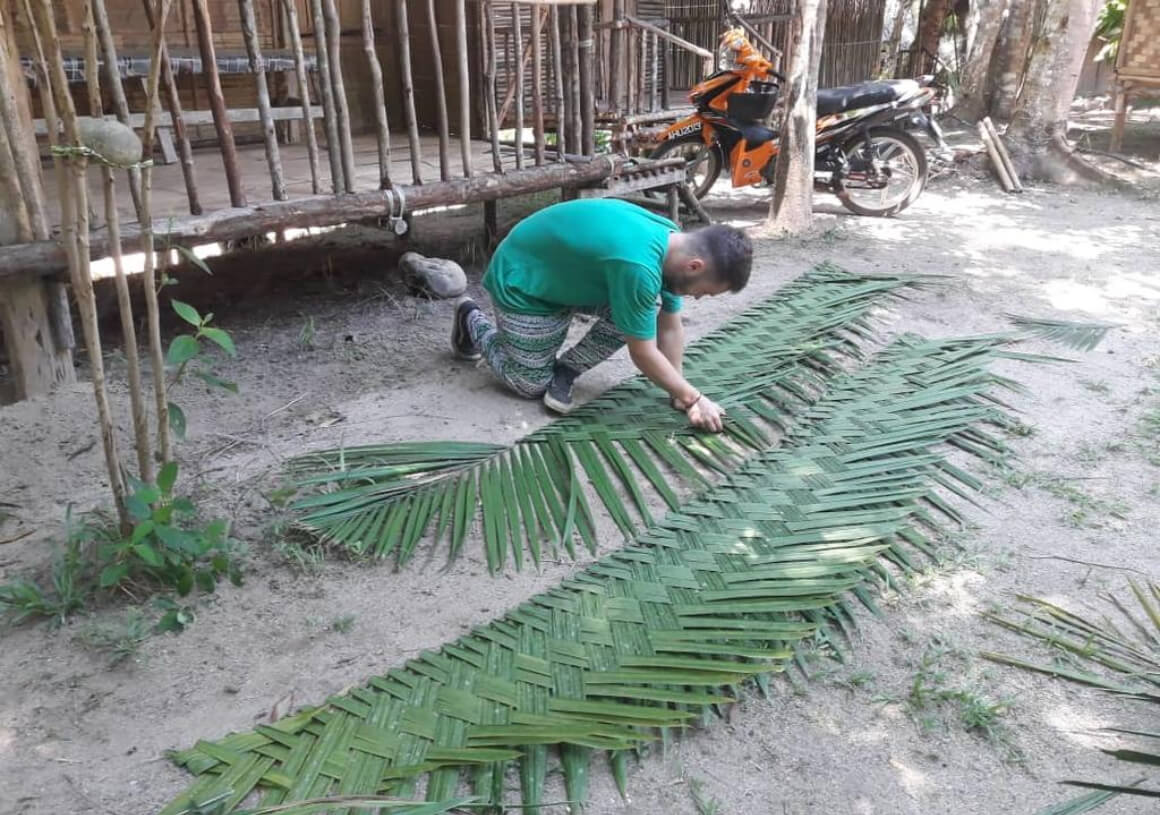 Opportunity: Handiwork, Marketing, Community Projects
Location: Sungai Siput
If you are interested in sustainability, especially when it comes to resources and building, then boy o boy is this the volunteer jackpot. Bamboo Jungle Adventures is Malaysia's leading bamboo enterprise, and they regularly conduct workshops in planting, harvesting, treatment, and use of the bamboo for building and furniture. They need volunteers to help with marketing their products, upkeeping the guesthouse and bamboo village, and helping in the bamboo nursery.
For 25 hours a week of help, plus weekends off, they are offering a bed in a shared dorm, free use of their kitchen for cooking, and free training in bamboo work and construction (how cool is that?).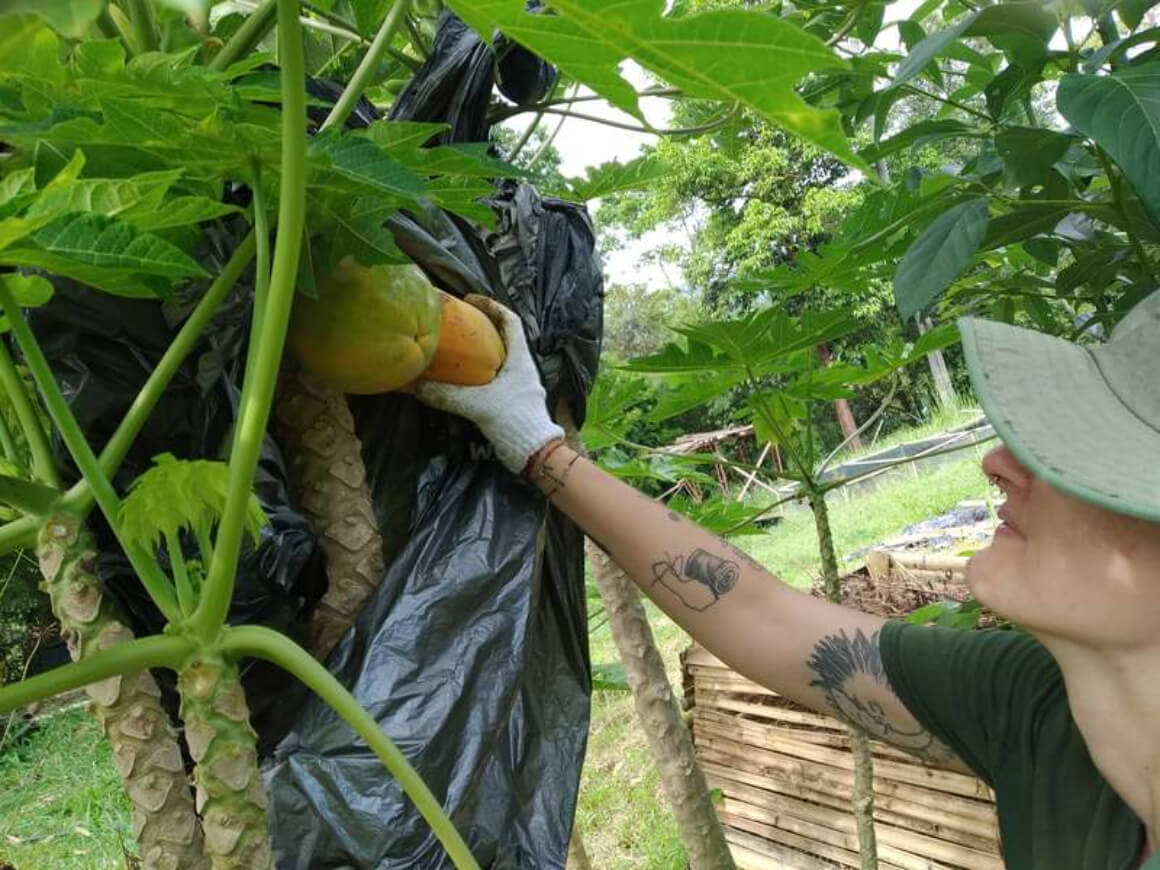 Opportunity: Gardening, Farming, Building, General Maintenance
Location: Pahang
This wonderful farm in Pahang is looking to transform itself into a self-sustaining eco-farm and they need YOUR help to do it! They grow organic papaya, bananas, and vegetables, and have a tilapia pond, chickens, and other pets. This position serves as a fantastic cultural exchange, as the site is close to a friendly local community that is more than happy to chat to volunteers. The community is Muslim, so make sure to read up about their local customs, dress codes, etc. to respect their culture. If in doubt, give your hosts a quick message!
They ask for three hours a day of work with one day off, in exchange for a private single or twin room with a shared bathroom on the farm. There is a lot to do in the area, so you won't find yourself bored, and although remote, the local shops are easily reached by bicycle.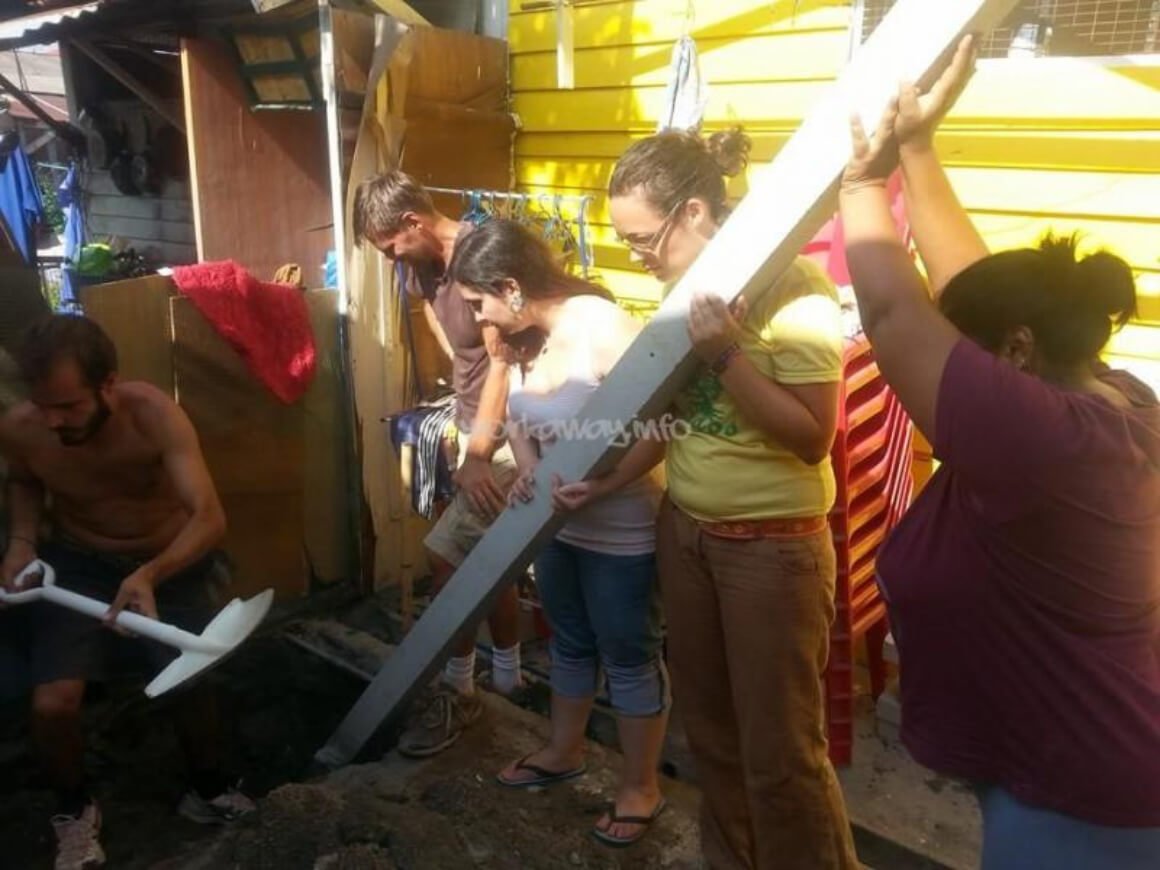 Opportunity: Social Media, Househelp, Paperwork, Farming, Community Work
Location: Ampang, Kuala Lumpur
This NGO has a wide reach, providing assistance and help to homeless people, ex-convicts, and Afghan refugees. They have several projects including helping ex-convicts grow their own food on an urban farm, a community center for refugees with classes and workshops, and working with homeless individuals to find them jobs and keep them off the streets.
They have a three-week minimum commitment in exchange for breakfast, basic vegetarian groceries for lunch and dinner, and a room in a dorm. Your volunteering hours are 9am-3pm, five days a week, with a variety of duties. While this isn't always glamorous work (you may find yourself sitting behind a stack of paperwork or doing admin tasks), you can rest assured that you will be making a real difference in these people's lives.
Is This the Best Backpack EVER???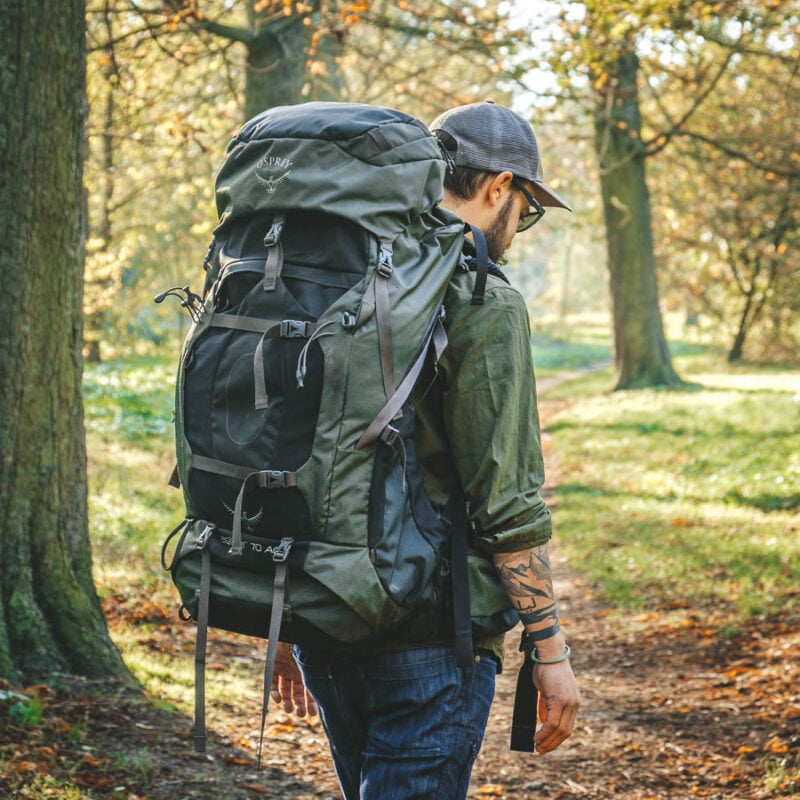 DIY Volunteering in Malaysia
I don't know about you, but Malaysia is seriously delivering on volunteering projects. If you haven't found an absolutely baller project above, then don't despair, because you can always do your own research! Yes, I am talking about doing some DIY volunteering here, and lucky for you, it's a piece of cake.
Many groups don't have the budget, time, or manpower to advertise, so they take to social media or their own websites. A quick search for "volunteer in Malaysia" will yield loads of results and possibly your dream project.
But of course, we are so good to you that we've already done most of the legwork on this one, so keep reading!
The Perhentian Turtle Project is located on the Perhentian Islands in Malaysia, and is a group that works closely with local communities, marine parks, and governments towards the research and conservation of sea turtles. Volunteering with them will include helping out their dedicated research team to collect data on the nesting and foraging habits of sea turtles.
You will be conducting beach patrols at night as well as using kayaks by day to collect the data! Like most wildlife conservation projects, there is a little bit of a hefty price tag, but you will get accommodation, local meals, and fun day trips included in your experience!
TRACC is a marine conservation organization in the Celebes sea dedicated to the conservation of sea turtles and the restoration of coral reefs destroyed by local dynamite fishing. This is the perfect opportunity for anyone hoping to pursue a career in marine science or conservation as you'll be learning all about coral restoration, collecting data, identifying species, and more. This is a very in-water project (lots of diving) so divers will love it!
In exchange for your help and monetary contribution, you will get your own private tent (with a single bed, don't worry), three delicious meals a day, and the chance to do fun dives and island hopping on your day off!
The Matang Wildlife Rescue Centre in Kubah National Park is looking for volunteers to help them in their rescue and rehabilitation of orangutan orphans, and other animals. There are a number of duties which include enrichment, husbandry, construction, maintenance, and organic farming. This is an ethical organization with a strict no-contact policy with the animals, so if you're looking to cuddle up to some baby monkeys, you won't find what you're looking for.
Volunteers will get housed in a community chalet big enough for four people, if you're volunteering as a group you can bunk together! You will have to cook your own meals, with a weekly food budget provided to you.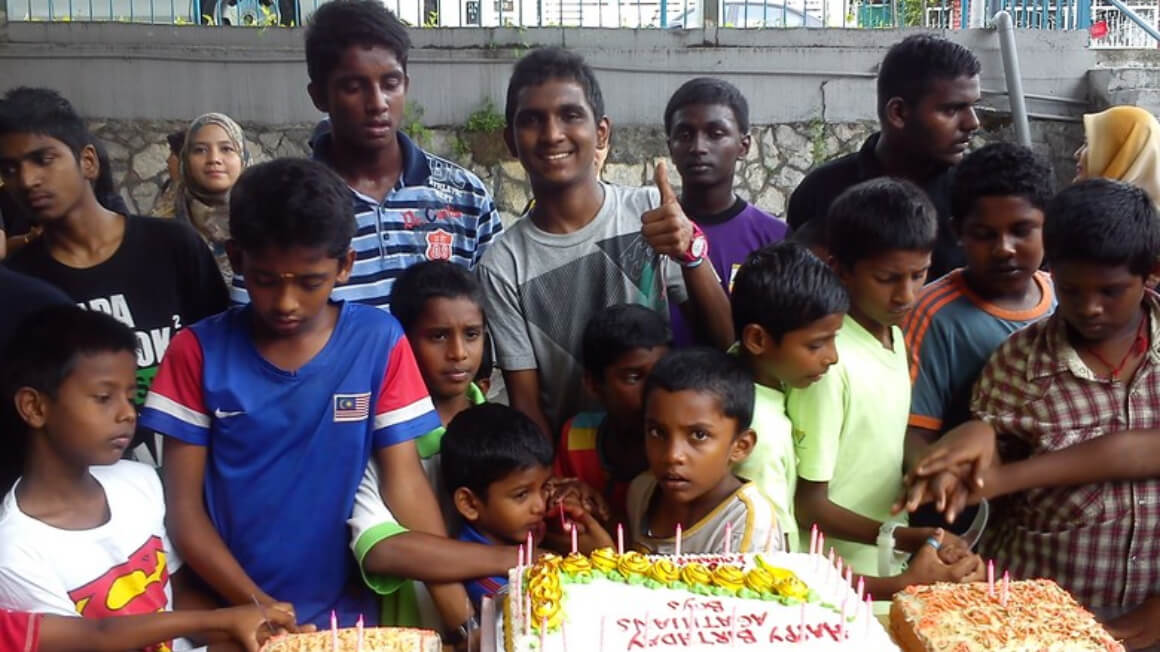 Agathians Shelter is a government-recognized group that houses and shelters abandoned, orphaned, or abused children. They provide the kids with somewhere to stay, food, and a good education. They offer a range of classes and extracurricular activities for the children including art, dance, and sports classes. The organization is looking for volunteers to teach their school syllabus including English, maths, science, etc. as well as to help the kids with their homework and teach extracurricular classes.
This group has been running for almost 20 years and is located in Petaling Jaya.
The UNHCR was founded in 1950 and has branches in countries all over the world to help refugees. UNHCR Malaysia creates a safe environment and provides for the basic needs of refugees seeking temporary protection in Malaysia. They work with the local government and civilian organizations to provide support and community support for refugees.
They need volunteers to help with a number of jobs such as fundraising, teaching, and organizing social events for both adults and children. The teaching encompasses a wide range of useful skills like sewing, computer skills, English, and more!
DON'T DIE OUT THERE! …Please 🙂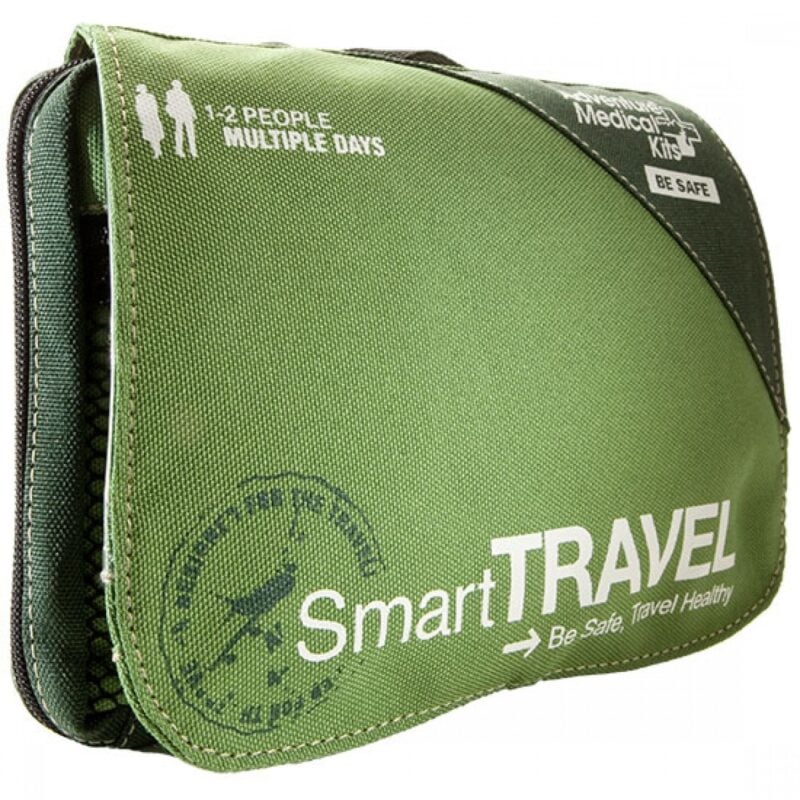 Things go wrong on the road ALL THE TIME. Be prepared for what life throws at you.
Buy an AMK Travel Medical Kit before you head out on your next adventure – don't be daft!
Buy on REI
What to Expect When Volunteering in Malaysia
I am so confident that you will find something for you in the list above. Although you are just about ready for an amazing few weeks or months of volunteering in Malaysia, what should you be expecting once you reach your destination? I can't give you a detailed play-by-play, I CAN however give you a good idea of what's waiting for you.
Accommodation
All projects are unique, so of course, all accommodation will be unique too! In general, gear yourself up for a bed in a shared dormitory with other volunteers, and if you're lucky, you can expect the luxury of a private room. Yep. In the volunteer world, a private room is considered the jackpot! Don't worry as no matter where you will find yourself, it will always be clean, safe, and secure.
Sometimes you may need to secure your own place to stay, in this case, checking out the local hostels and homestays is great if you are sticking to a budget, otherwise, Airbnb has an amazing long-term option where you can get discounts for stays over four weeks!
Day Offs
Most placements, particularly those found on Worldpackers or Workaway will ask for 20-25 hours a week of help, with two days off. Some organizations will even go above and beyond and arrange fun (and optional) activities for your free time with other volunteers or local guides!
If you want to explore Malaysia at your own leisure, then some of the must-see sights are George Town in Penang, the Cameron Highlands (especially if you're a fan of tea!), and the Batu Caves for possibly some of the most impressive temples in the country.
Getting Around
For getting around peninsular Malaysia, public transport is extremely reliable and inexpensive! You will find clean and comfortable buses and minivans connecting major cities and tourist spots. However, in some parts of the country, like Sarawak, you may find yourself traveling by boat.
For inner-city travel, especially in Kuala Lumpur, there are buses and various rail services that will take you to all corners of the city!
Budget airlines are the way to go when traveling between peninsular and East Malaysia, and you may find it useful for hopping in between major cities if you find yourself pushed for time.
Dos and Don'ts
It's almost time for me to bid you cheerio, but before I do, let me just give you a few handy dos and don'ts to make the most out of your Malaysia volunteer adventure:
Do take a good long think about what kind of project you want to do, arriving at the project and discovering it's not really your cup of tea, would not be ideal.
Do say off the bat how much time you can really give, it is unfair to yourself AND the organization to overcommit.
Do always try your best, work to the best of your ability, and listen to your supervisors.
Do embrace the mix of wonderful cultures in Malaysia, though they may be different from your own, they each deserve a high level of respect.
Don't be scared to speak up if you have any concerns, you deserve to have the best time possible and the organization will work with you to resolve any issues or doubts you may have.
Don't forget to take it all in, the good AND the not so good. This is a once-in-a-lifetime experience so try to remember every last detail!
Final Thoughts
I'm sure I am not the only one thinking this here, but daaaaamn. Volunteer opportunities in Malaysia are off the charts, and I would eat my hat if you didn't find anything worthwhile in the lists above. If you didn't, then please, please get into DIY mode because you will be sure to find something amazing.
If you're currently eyeing something up, then I hope the rest of this (dare I say) epic guide has answered any questions you may have had, and there's nothing left for me to say except to have a GREAT time!!!
But don't forget to sort your travel insurance before you leave!
Month to month payments, no lock-in contracts, and no itineraries required: that's the exact kind of insurance digital nomads and long-term traveller types need. Cover yo' pretty little self while you live the DREAM!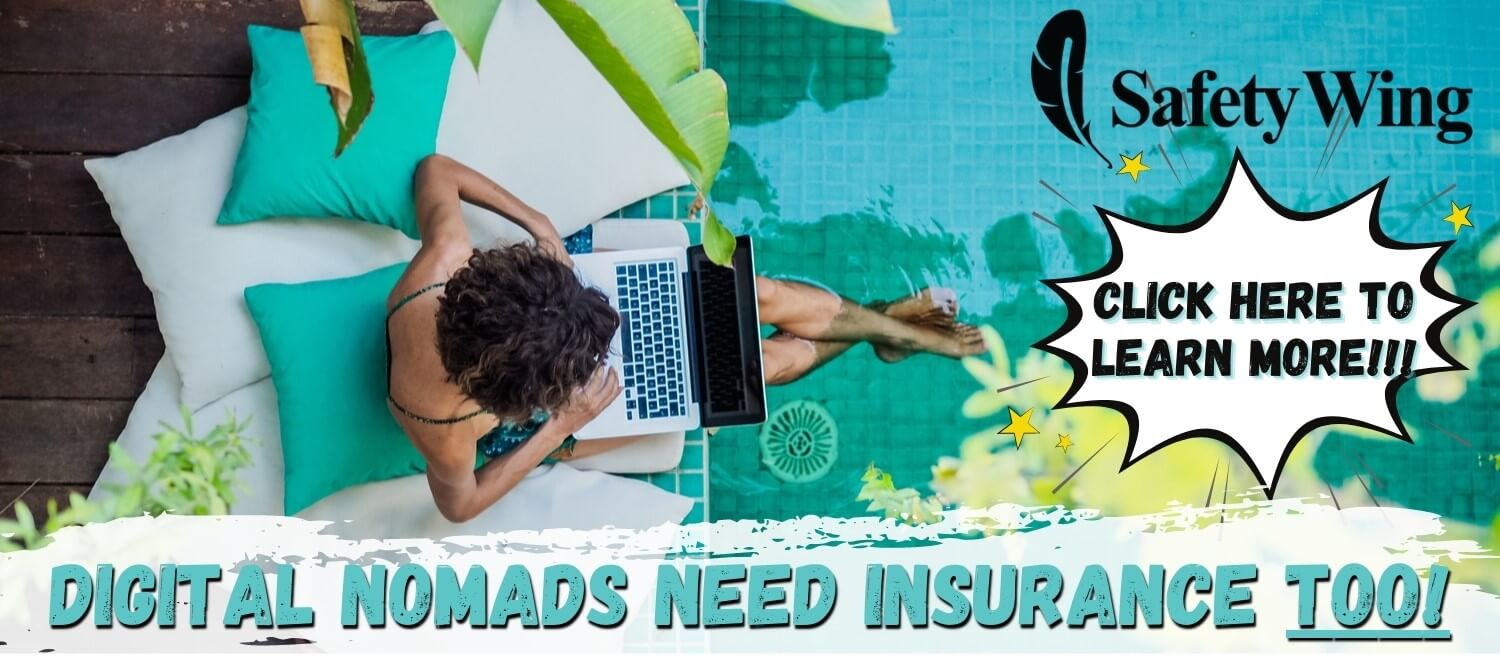 SafetyWing is cheap, easy, and admin-free: just sign up lickety-split so you can get back to work! Click the button below to learn more about SafetyWing's setup or read our insider review for the full tasty scoop.
---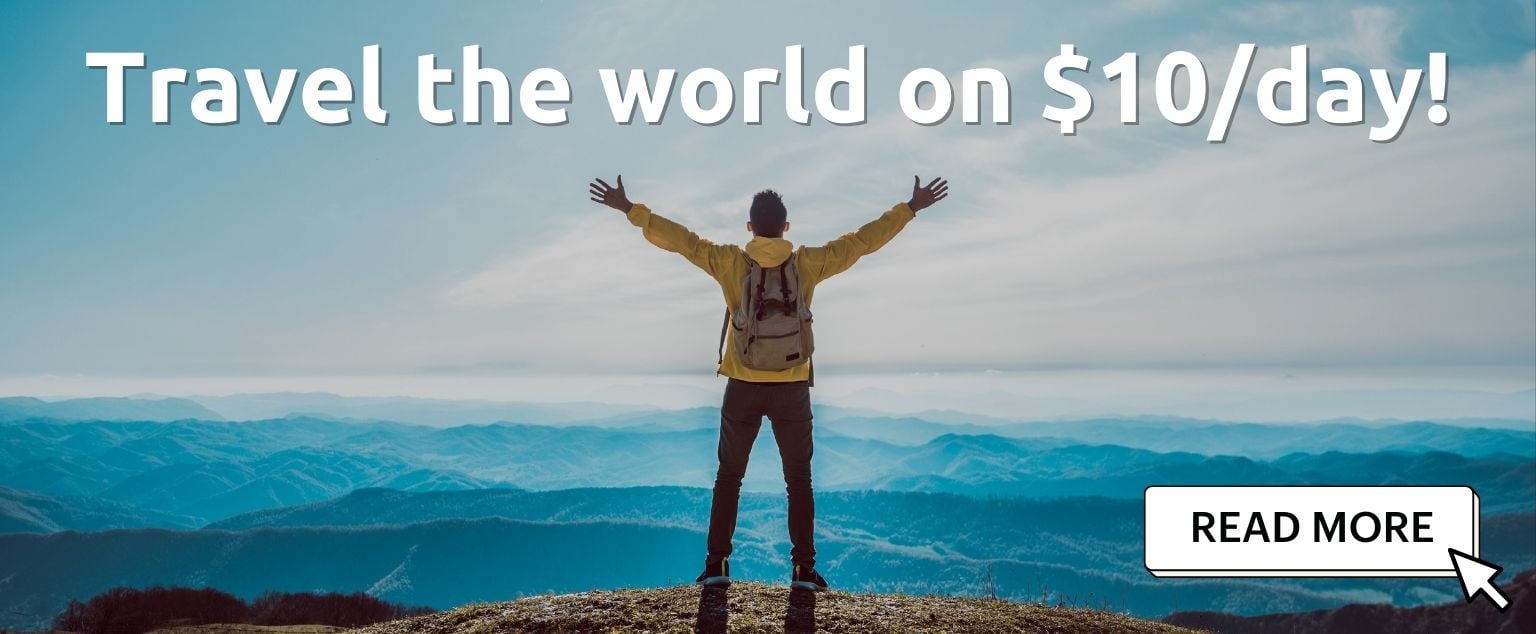 And for transparency's sake, please know that some of the links in our content are affiliate links. That means that if you book your accommodation, buy your gear, or sort your insurance through our link, we earn a small commission (at no extra cost to you). That said, we only link to the gear we trust and never recommend services we don't believe are up to scratch. Again, thank you!