Tucson is hands down the place to be if you're looking for those "hipster in the desert" vibes (yes, this is very specific we know). This super cool city has a backdrop of the San Catalina Mountains and other ranges, so you can expect a breathtaking view pretty much anywhere, anytime. Think of it as Phoenix's much cooler yet underrated sibling who you should definitely get to know.
What makes Tuscon so great is the laid-back, Sonoran desert lifestyle mixed with a melting pot of cultures that seems to attract people from all walks of life. This means there's a thriving art scene and a tonne of on-trend restaurants, shops, and bars (prickly pear margarita, anyone?). It's a foodie's dream, having been named a UNESCO City of Gastronomy, so rest assured that the waistband of your jeans will be a little (a lot) tighter when you leave. Not that anybody's complaining, right?
If the mouth-watering Sonoran-style Mexican cuisine isn't enough to make you book your ticket, VRBOs in Tucson are just as awesome. Whether you're looking for somewhere quiet in the Catalina Foothills or somewhere close to thriving "Centro", VRBO (and we) have got you covered! Keep scrolling for our must-stay rentals in Tucson.
Quick Answer: These are the Top 5 VRBOs in Tucson
Overall Best Value VRBO in Tucson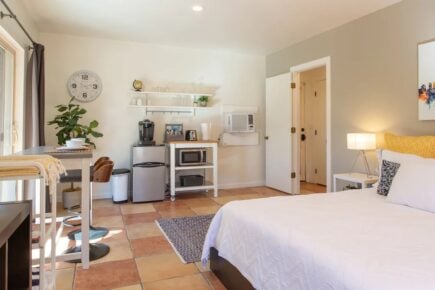 Overall Best Value VRBO in Tucson
Cosy Casita with Pool
> $
> 2 Guests
> Easy access to downtown and hiking trails
> Pool
Best Budget VRBO in Tucson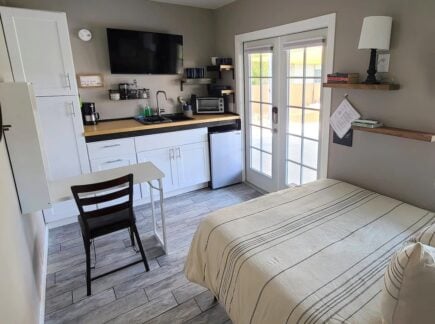 Best Budget VRBO in Tucson
Central Location Studio
> $
> 2 Guests
> Walking distance from restaurants
> Kitchenette
Best VRBO for Couples in Tucson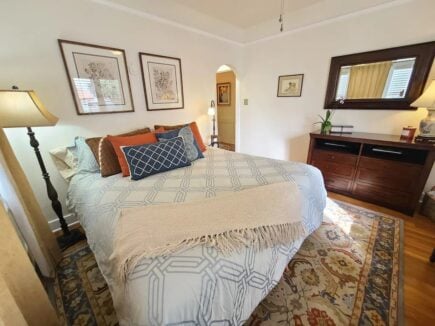 Best VRBO for Couples in Tucson
1920s Bungalow in Trendy Neighborhood
> $
> 2 Guests
> Southwestern vibe
> Sam Hughes neighborhood
Best VRBO for Families in Tucson
Best VRBO for Families in Tucson
Spacious House with Mountain Views
> $$
> 6 Guests
> Friendly neighborhood
> Board games
Over-the-Top Luxury VRBO in Tucson
Over-the-Top Luxury VRBO in Tucson
Historical House with Lavish Furnishings and Fitness Suite
> $$$$
> 16 Guests
> Firepit
> Beautiful decor and furnishings

Unlock Our GREATEST Travel Secrets!
Sign up for our newsletter and get the best travel tips delivered right to your inbox.
What to Expect from VRBOs in Tucson
Rentals in Tucson tend to reflect the rich history and culture of the city through their architecture, decor, and even use of color! Spanish-style casitas/cottages are not uncommon and are often painted in bright and cheerful tones. These can be found in most of the popular neighborhoods of the city and in the more secluded, scenic areas.
Like casitas, Tucson houses have a lovely local feel to them and are found pretty much everywhere. For close proximity to downtown, studio apartments/condos are a good option but don't expect high-rise tower blocks – even these rentals still have a quaint feel to them though they are a little more modern.
Most of the VRBOs in Tucson have some kind of outdoor seating area (and a pool if you're lucky), no doubt to take advantage of the absolutely whopping 350 days of sunshine that this city receives a year!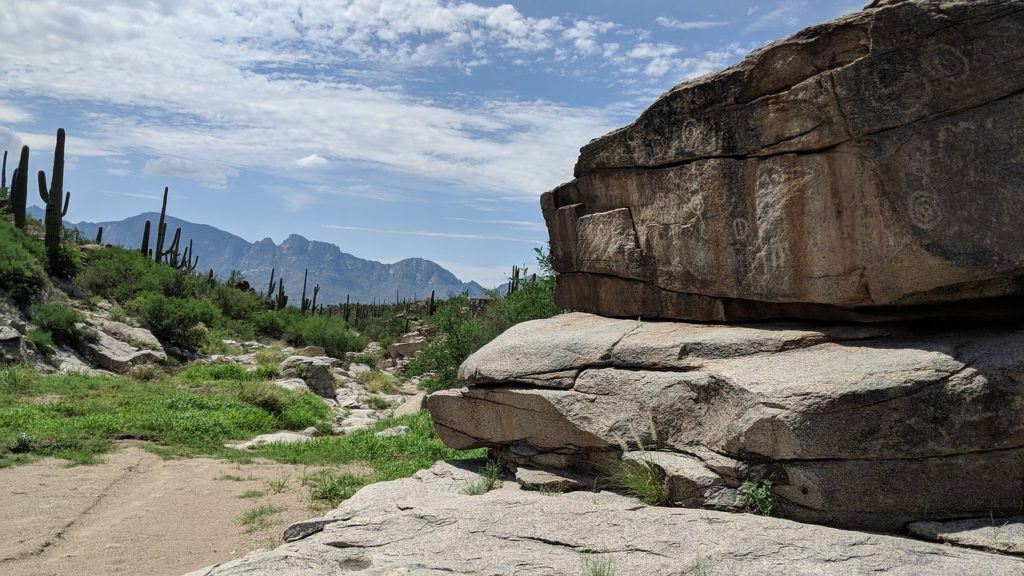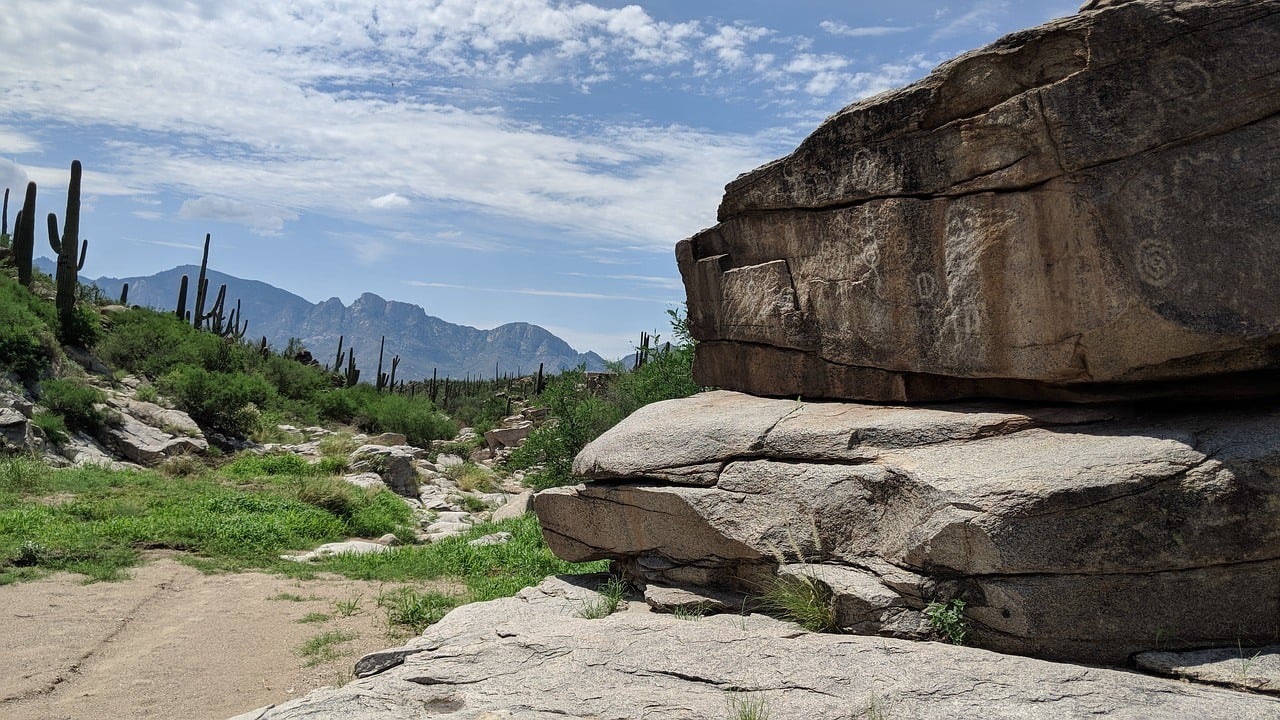 Casitas and Cottages
For an authentic Tucson experience, we highly recommend casitas, especially for couples and solo travelers. They are mostly single-story buildings that wouldn't look out of place in the Mexican desert or a Mediterranean olive grove and are remnants of Tucson's history.
These cozy little spaces are often fully private guest cottages off the main property, but with all the facilities and amenities you'll need for your stay! They normally have a full kitchen or kitchenette, so you can cook your own meals or at the very least make your much-needed morning cup of joe.
Casitas in Tucson are dotted throughout the center of the city as well as nestled on the outskirts in the Catalina Foothills. When choosing where to stay, think to yourself if you'd rather be within walking distance of all the action, or just a short drive away but surrounded by nature… and probably a few hundred cacti!
Houses
Houses are a fantastic choice for your VRBO in Tucson and are great as a base for some long-term exploration of the city and surrounding areas! Perfect for groups of friends or a family, they have enough space to move around comfortably without you getting all up in each other's business. Most houses in Tucson have a "homey" feel but with decor influences from the city and surrounding area. Expect bright and bold colored walls or accents, abstract desert art, and maybe even a bison portrait or two.
They are some of the best VRBOs in Tucson since they have all the amenities and facilities you could want for a comfortable stay and are found in all the desirable areas. Much like casitas, you can have the option of seclusion with stunning scenery and views or a central location in the heart of the city.
Condos and Apartments
Choose a condo if you want to stay in the center of the city and take advantage of the Tucson nightlife. These are also great for a short weekend or if your vacation is more centered around urban activities and sights. However, don't envision corporate style, high-rise towers, the term condo/apartment is used loosely in Tucson and the rental space is normally on the ground or second floor. They are often spacious and can sleep more than two people so are a great option for your family vacation.
Apartments/condos are great for those travelling on a budget, as there are plenty of cheap to moderately priced rentals throughout the city. They pretty much always have a kitchen or kitchenette, so you can save some money by cooking at home. However, with so many amazing restaurants, food trucks, and cafes around, there's no judgment here if you go a little over budget!
Why Stay in a VRBO
There are so many reasons why you should book through the VRBO platform, and here are a few of them:
Local Knowledge: When you book to stay in a VRBO you have access to locals who are more than happy to share their top tips. Find out which microbrewery is the best in town or which hiking trails have the best views!
Unique Properties: Staying in a VRBO allows you to stay in historic rentals unique to Tucson not just some standard hotel with a boring as hell magnolia and burgundy color scheme.
Long-term Rentals: VRBO hosts can arrange long-term discounts, so if you've decided to go on a long-term work-from-home vacation or just need a month to relax, you'll be able to save some money!
Last-minute Booking: Prefer to just go with the flow and see what there is when you arrive? With VRBO that's not a problem, hosts can set their cut-off time for booking for the same night.
The 20 Top VRBOs in Tucson
Without further ado, here are our top picks for the 20 best VRBOs in Tucson. Feast your eyes on these!
$
Easy access to downtown and hiking trails
This cute little casita is the ultimate place to spend your Tucson vacation! It is only a short drive away from amazing restaurants, grocery stores, and shopping destinations. Plus, we absolutely love the bright and airy feel this property has. There is a pool on site that's just perfect for cooling off after a long day hiking under the Arizona sun.
2 Guests
Walking distance from restaurants
Stay within your budget without having to sacrifice style in this modern studio. Clean, light decor, and furnishings make the space seem much bigger than it is. Plus, the added bonus of a communal outdoor seating area really adds bang for your buck! Cook your own meals in the kitchenette or hit the streets and splurge at one of the many close-by restaurants.
$
Walking distance of great bars and restaurants
1-2 Guests
Oh so trendy Mid Century modern style
Don't we all just love a mid-century, modern place? This one-bedroom, light, and airy condo in the heart of the city is our top choice for solo travelers and one of the best VRBOs in Tucson! It is within easy reach of the University of Arizona and downtown, and is within walkable distance to places like Culinary Dropout where you can drink all the craft beer you so desire.
Have a comfortable home to return to after checking out all the best things to do in Tucson.
Is This the Best Backpack EVER???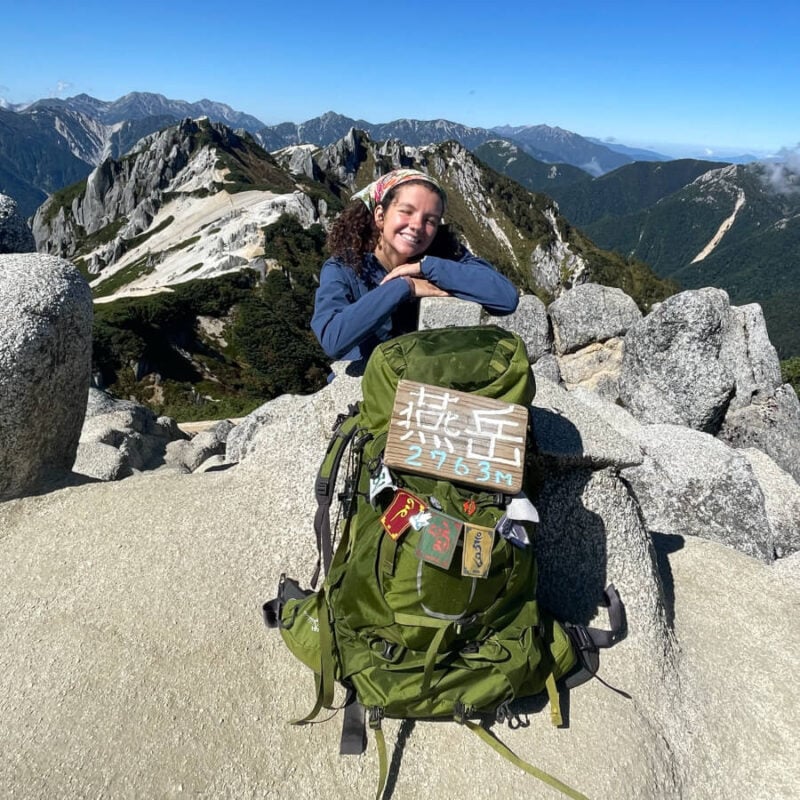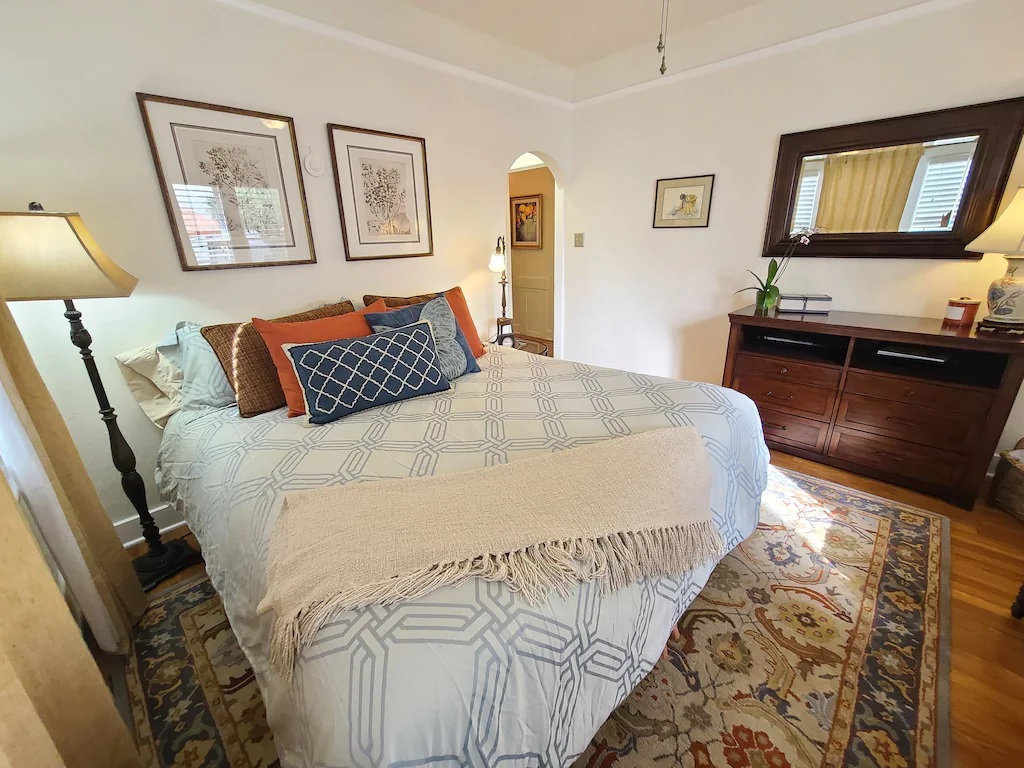 2 Guests
Southwestern vibe
This Tucson VRBO is an outfitted 1920s bungalow located in the historical Sam Hughes neighborhood which is close to downtown and just a stone's throw away from the University of Arizona. We love how big the space feels and how the decor reflects the region. The beautiful outdoor porch serves as an extension of the living space and is perfect for those quiet mornings or romantic date nights.
6 Guests
Friendly neighborhood
This beautiful VRBO in Tucson is our top pick for family vacations! It is located in a safe and friendly community just a short drive from the city center and has stellar views from the backyard. The open-plan kitchen/living/dining area is a parent's dream. You can be preparing a nice family dinner in the kitchen and still be close enough to pull your kids apart if a fight breaks out in the living room over a heated Monopoly game.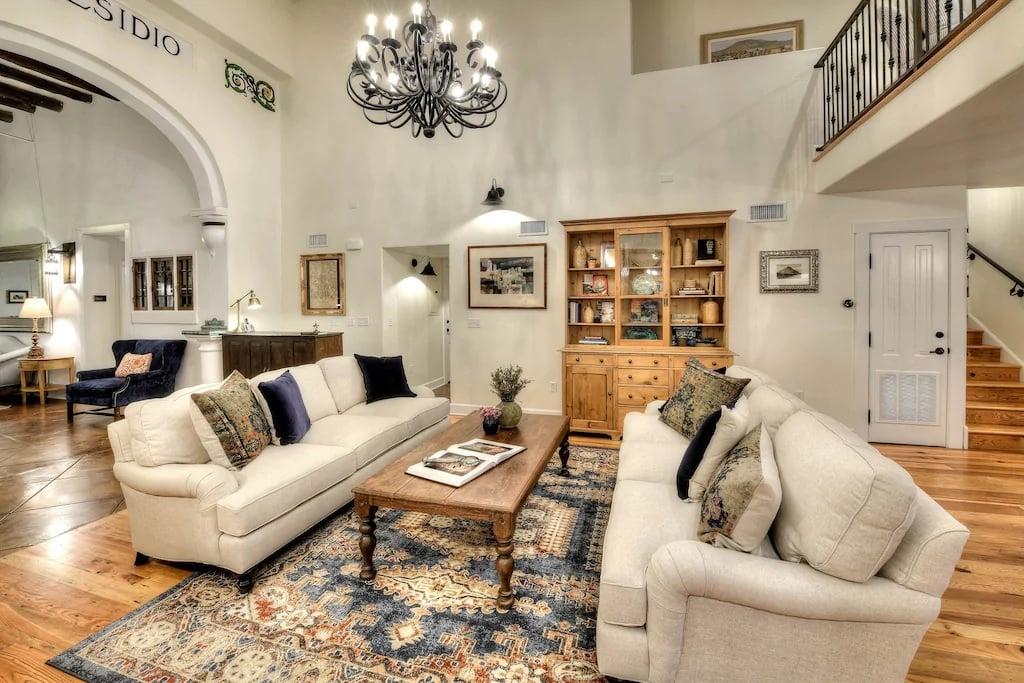 $$$$
Beautiful decor and furnishings
Welcome to possibly one of the best VRBOs in Tucson. This lavish house is exactly what anyone wants to come home to after a day of hiking or sightseeing. Rest your sore and tired feet on one of the plush velvet sofas, or ease your aching muscles in the marble shower. If you really want to let loose, swing from the oh-so-fancy chandelier (swinging is strictly prohibited). But seriously, this place is gorgeous – there's an outdoor fire pit, a fitness suite, and furnishings/decor that scream luxury.
If you're looking for more luxury, check out the best Airbnbs in Tucson.
If you hear the words "casita", this is exactly what comes to mind. The place is bright and spacious but has been decorated with an amazing southwestern flare. It has a walled patio, complete with outdoor seating, a gas grill, and tropical landscaping. Your private oasis in the city, this rental has everything you need for a comfortable stay and more!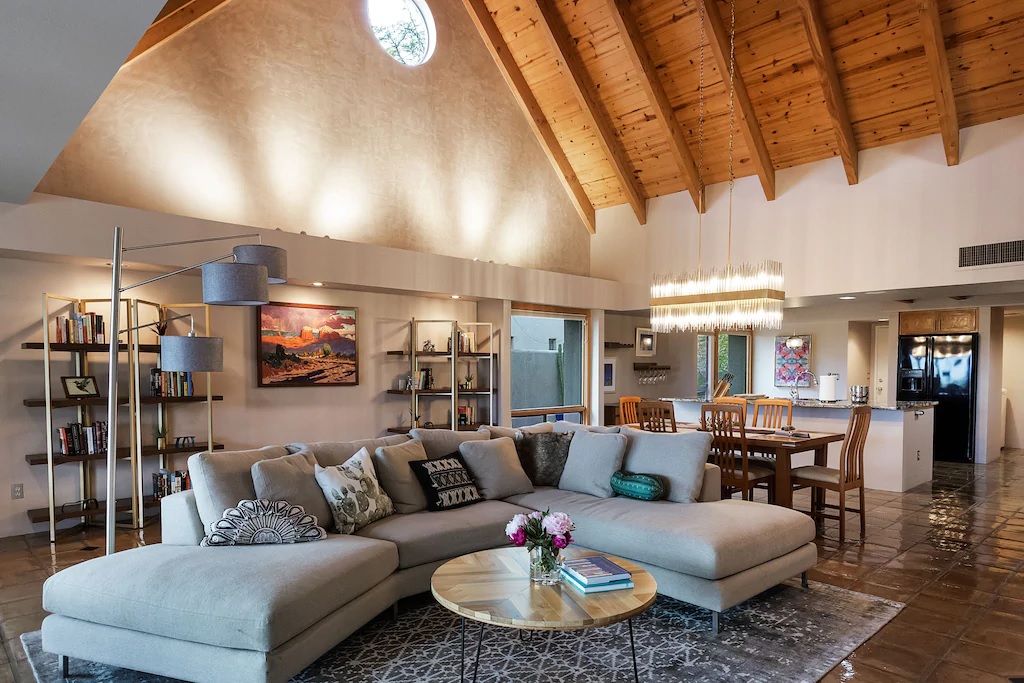 $$$
Huge living space and kitchen
6 Guests
Amazing mountain and city views
You probably can't get any more Tucson than this house. Designed by David Tyson, one of the city's most acclaimed architects, he is considered the poster boy of Southwestern Contemporary style. The huge living space combines high ceilings, wooden accents, and feature windows. Original artwork is featured throughout the house which has a huge, open patio where you can enjoy some of the best views that Tucson has to offer.
$
Southwestern vintage feel
2 Guests
Located in a historic neighborhood
This has got to be the coolest apartment/condo in the entire city! Converted from a 1920s carriage house, this place sits in the historic Sam Hughes neighborhood and has stayed true to its roots. There are plenty of antique and vintage pieces which really gives us the local feel that Tucson VRBOs are all about! Don't worry though, this place is also outfitted with a modern kitchen, Wi-Fi, and TV so you can spend your stay in comfort.
2 Guests
Secluded location but only a few miles from restaurants, shops, and bars
Forget the wedding, it is all about the honeymoon with this original 1930s ranch casita nestled in the foothills of Tucson. Staying here, you will feel like there's no one else in the whole world except you and your boo. Wake up to panoramic mountain views and fall asleep to the twinkling lights of the city center below. The house has kept many of its original features but has been upgraded with modern facilities (hallelujah!).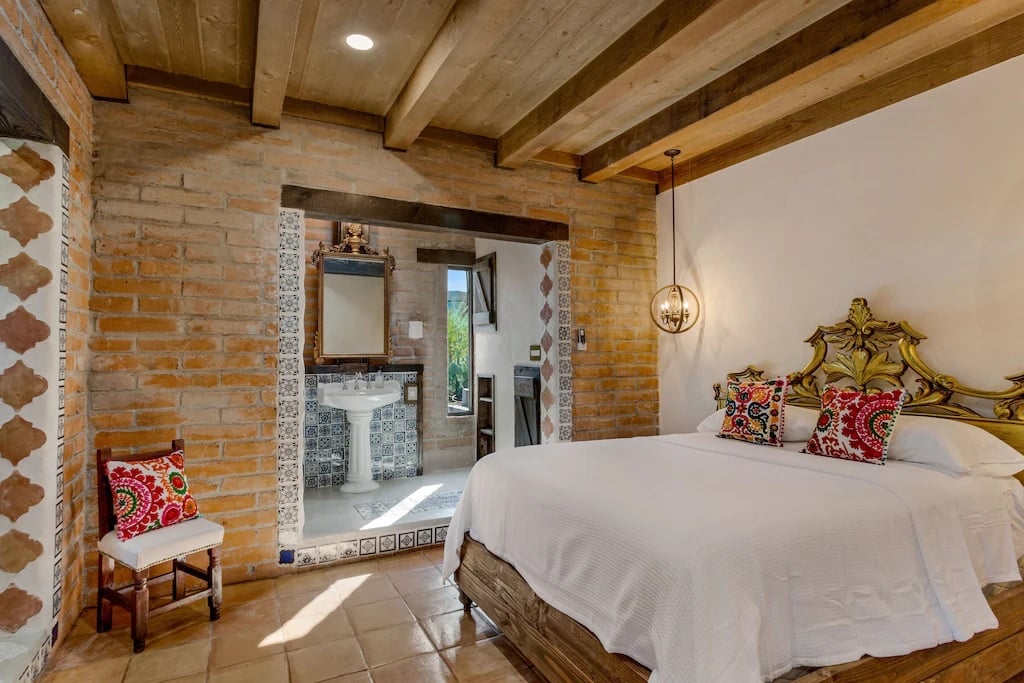 We can't get over the details in this remodeled casita. Everything about the space exhibits artistic flair and exudes beauty which makes sense since local artisans helped with the remodel using traditional techniques and reclaimed materials. There are little accents dotted throughout the property that pays homage to Tucson's mix of cultures which is what makes this property so unique and special. The outdoor fireplace and seating area is just ideal for late-night conversations.
10 Guests
Historic neighborhood
Stop the press! We have found you the ultimate party house. This place is in the trendy and historical Sam Hughes neighborhood and totally belongs on your Pinterest board. The house has a modern, southwestern feel, but the reason it makes the list is the epic outdoor space that really speaks to the term "outdoor living". There's an al fresco dining table, an outdoor living room, and deck chairs. Make sure you pack your inflatable unicorn too, because there's a gorgeous outdoor pool and hot tub!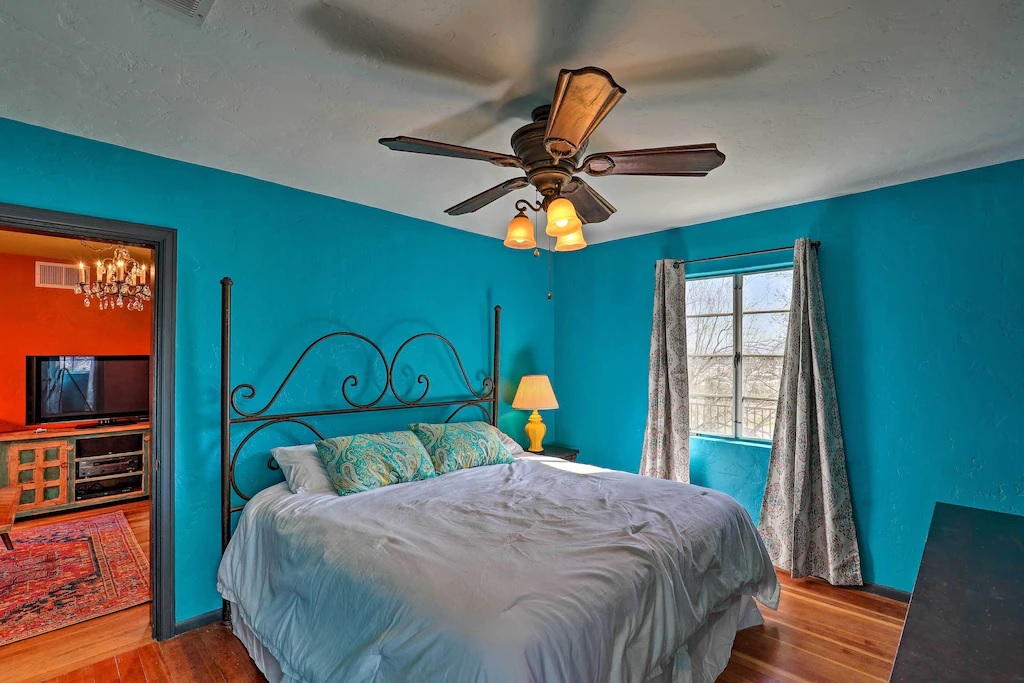 If you're going away to Tucson for the weekend, then where better to stay than in a Spanish-style casita in the Catalina foothills? Here you're smack bang in the middle of the city's top heritage sights and the fantastic hiking trails. The best of both worlds! We love the authentic feel of this place with its brightly colored walls and vintage furniture. Plus the patio outside comes with a grill, so you can take in the spectacular views while you're barbecuing it up.
3 Guests
Central location but with a feeling of seclusion
This place is awesome! Staying here gives you the ultimate desert camping experience (without the actual camping). The airstream has modern facilities with a cozy feel inside and a lovely seating area outside. Cook up a storm on the hibachi grill, then serve it up on the elevated deck and soak in the glorious Arizona sunset. The RV is just a short drive away from the center of the city, but you would never tell by the vast open space and desert plants in the surrounding area.
This cheerful and bright Tucson VRBO has a lovely outdoor area and is wheelchair accessible both inside and out. The outdoor patio has paved pathways leading to the cottage door and is complete with a grill and seating too! Inside it is spacious with plenty of room for maneuverability, and it's decorated with that southwestern charm! It is just a short drive away from all that Tucson has to offer and has everything you could need during your stay.
7 Guests
Large living space
Still searching for the ideal rental for your next group trip? Well, look no further than this restored ranch building in central Tucson. This space is perfect for you and your besties since the living area is huge, the kitchen is spacious, and there's plenty of room in the courtyard for the whole gang to soak up the sun. We love the touches throughout the property which remind us of its historic past, but what do we love the most? It might just be the killer hot tub! Bonus points for eco-friendly practices!
5 Guests
Historic building
This space is within walking distance of the nightlife scene in "Centro" and used to be a cute little bakery way back in the day. It has an amazing private walled patio where you and your friends can pre-game before heading out, plus a full-sized kitchen to prepare your morning after breakfast. The inside is artfully decorated with lots of space easily making it one of the best VRBOs in Tucson.
2 Guests
Mountain and city views
This hillside property has killer views which are best admired from the amazing balcony. The design really takes advantage of the panoramic scenery with multiple feature windows that flood this casita with light. The modern decor and amenities mean that your stay can be enjoyed in comfort and luxury.
3 Guests
Sonoran Desert vibe
This place isn't a house but a real home. Staying here brings all the comfort you need for a short-term stay not just through things like a full kitchen or desk area but from the little details like having a coffee maker or books to read. The bright colors and local art really make you feel as if you're living like a local.
$
Walking distance to cafes and restaurants
5 Guests
Mid Century modern style
This house is perfect for working vacations as it is centrally located, close to cafes and restaurants, and best of all has a tech room fully decked out for working! The large 43" screen and webcam are perfect for your Zoom meetings, and if you need a change of scenery, there is a covered outdoor seating area.
Don't Forget Your Tucson Travel Insurance
ALWAYS sort out your backpacker insurance before your trip. There's plenty to choose from in that department, but a good place to start is Safety Wing.
They offer month-to-month payments, no lock-in contracts, and require absolutely no itineraries: that's the exact kind of insurance long-term travellers and digital nomads need.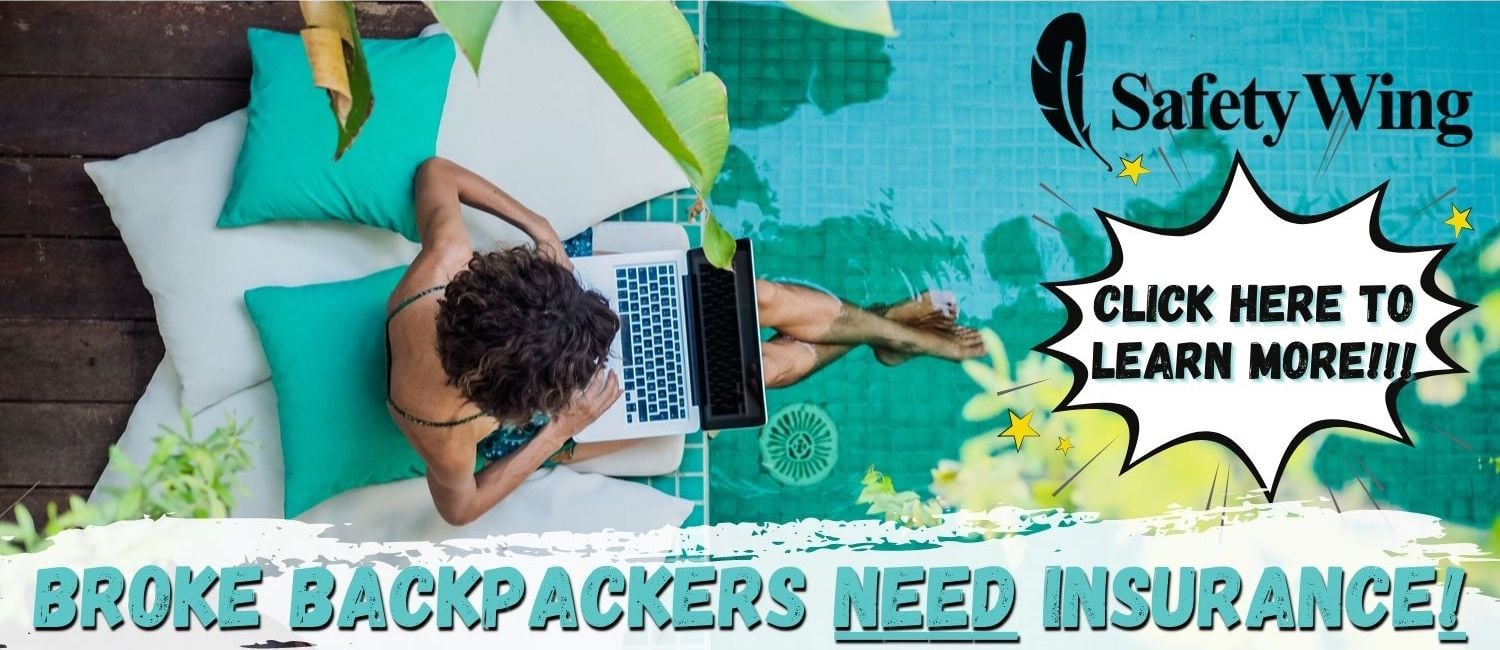 SafetyWing is cheap, easy, and admin-free: just sign up lickety-split so you can get back to it!
Click the button below to learn more about SafetyWing's setup or read our insider review for the full tasty scoop.
Final Thoughts on Tucson VRBOs
VRBOs in Tucson have a lovely authentic feel that really reflects and embraces the rich history of the city and surrounding areas. Whether you're looking for a place in the urban center, or somewhere more peaceful on the outskirts – you'll find what you're looking for!
---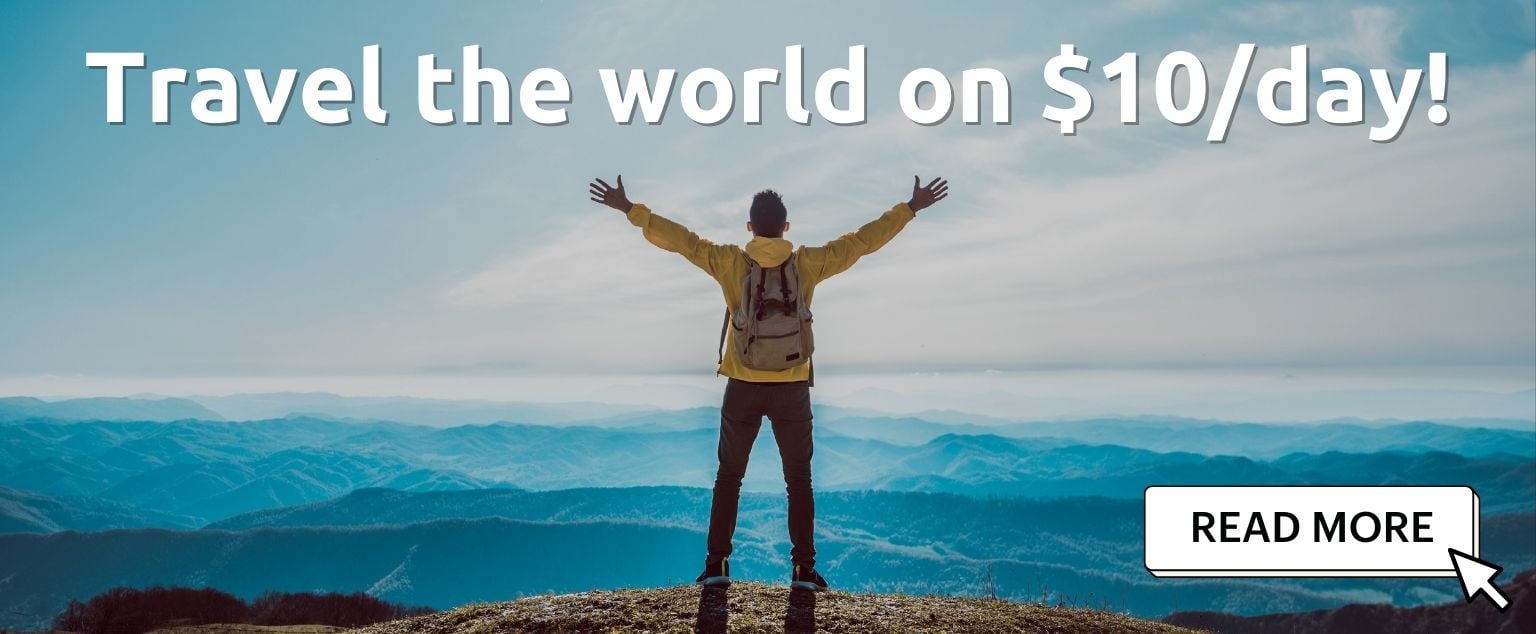 And for transparency's sake, please know that some of the links in our content are affiliate links. That means that if you book your accommodation, buy your gear, or sort your insurance through our link, we earn a small commission (at no extra cost to you). That said, we only link to the gear we trust and never recommend services we don't believe are up to scratch. Again, thank you!