The second-largest city in Arizona, Tucson has the best of both worlds. As well as being a bustling metropolis, it has incredible natural beauty on its doorstep. With towering saguaro cacti peppering the desert landscapes, numerous trails can connect you to this gorgeous rocky wonderland before you come back for sublime Mexican food.
If you're out hiking for most of the day, you'll want somewhere comfortable and cosy to come back to. So, instead of looking at hotels or hostels, check out vacation rentals in Tucson. There are lots to choose from, and some of them are seriously cool!
With that in mind, let us guide you through some of the best Airbnbs in Tucson. Some of them are jaw-dropping! As well as that, we'll take a look at five of the most fun Airbnb Experiences you can have during your stay. Let's start planning your trip to this desert paradise.
Quick Answer: These are the Top 5 Airbnbs in Tucson
Overall Best Value Airbnb in Tucson
Overall Best Value Airbnb in Tucson
Straw bale Tuscon guesthouse
> $$
> Five Guests
> Peaceful and quiet
> Awesome desert views
Best Budget Airbnb in Tucson
Best Budget Airbnb in Tucson
Cozy house with breakfast
> $
> Two Guests
> Breakfast included
> Board games and books
Best Airbnb for Couples in Tucson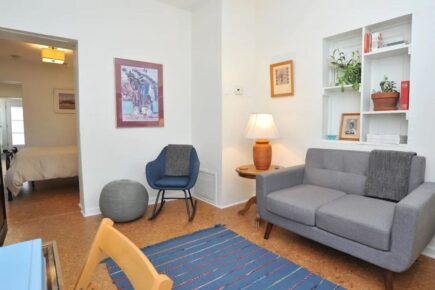 Best Airbnb for Couples in Tucson
Clean fresh Tucson Adobe
> $
> Two Guests
> Private backyard
> Queen bed
Best Airbnb for Families in Tucson
Best Airbnb for Families in Tucson
Stunning Southwest Style Vacation Home
> $$$$
> Eight Guests
> Private swimming pool
> Fully stocked outdoor kitchen
Over-the-Top Luxury Airbnb in Tucson
Over-the-Top Luxury Airbnb in Tucson
Spacious Foothills home with Spa
> $$$$$$$$$$
> 13 Guests
> Heated pool and spa
> Spacious chef's kitchen

Unlock Our GREATEST Travel Secrets!
Sign up for our newsletter and get the best travel tips delivered right to your inbox.
What to Expect from Airbnbs in Tucson
Of all the travel destinations in the United States, Tucson might just have one of the most varied Airbnb scenes. Of course, you have your private rooms, entire flats, and vacation rental staples in town.
However, there are some really left-field options, including earth houses and tiny houses – you can even stay aboard an old train caboose if that takes your fancy!
Lots of Airbnbs in Tucson do have a local feel. From start to finish, you'll be dealing with hosts who call the town home and can help you find your way around. In some of the larger villa and ranch properties, however, you will be more likely to deal with a business.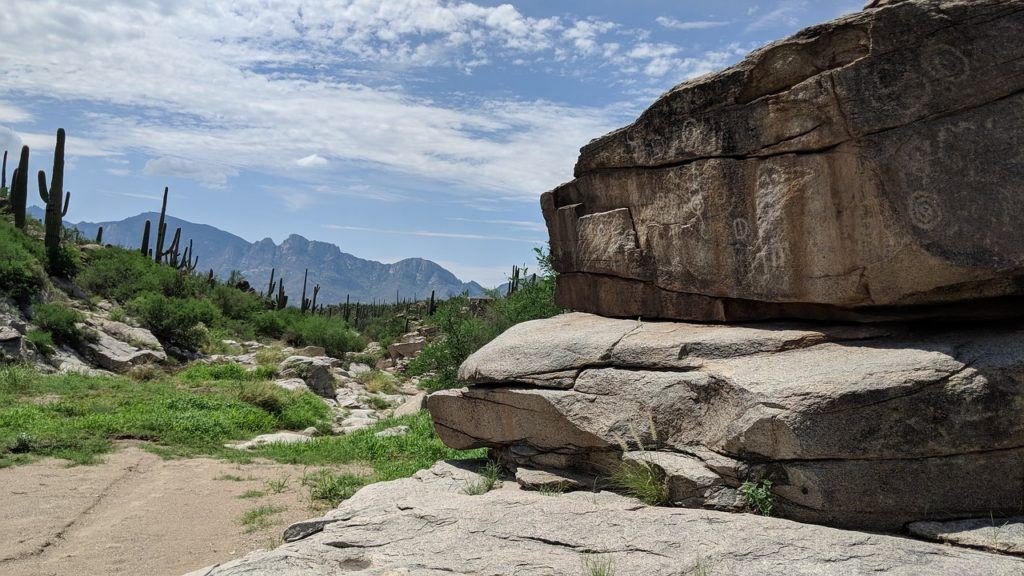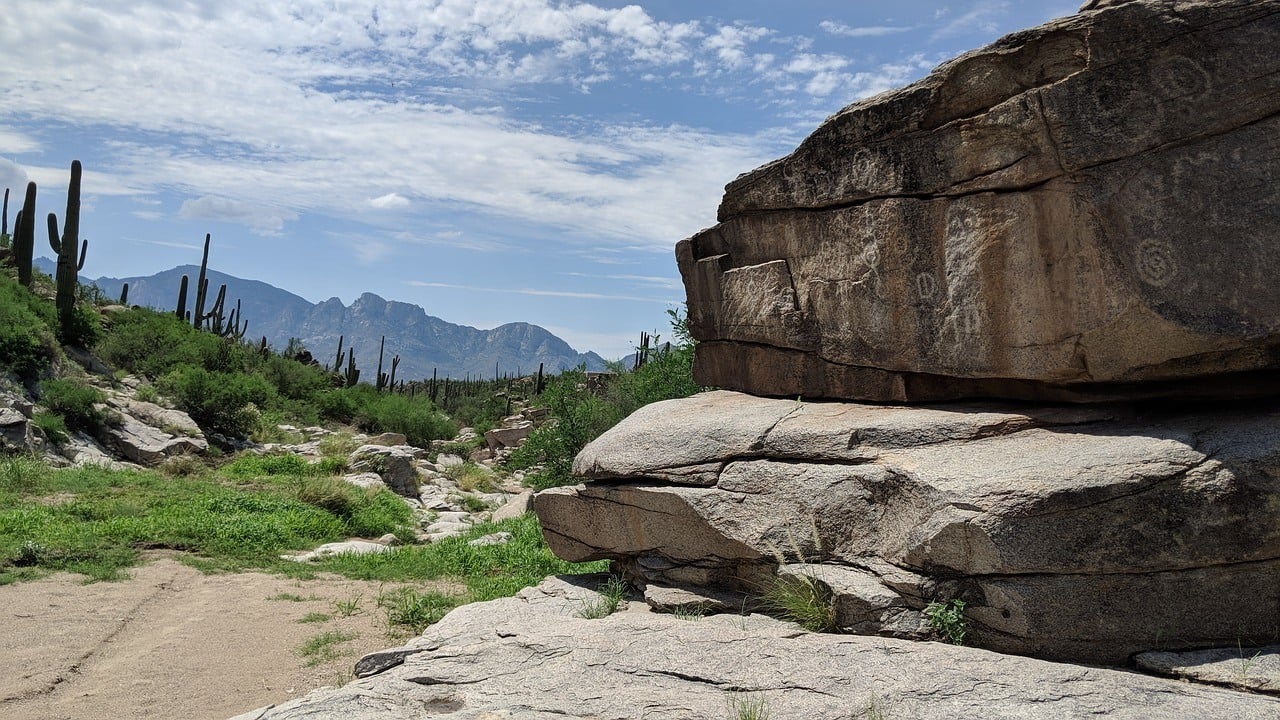 Tiny House
The obsession with tiny houses shows no signs of letting up any time soon, and why would it?! These architectural gems offer everything you could fit into a regular house, but downsized. Thanks to their clever use of space, a tiny house rarely feels that small.
And when we say everything you'd get in a regular house, we're talking fully equipped kitchens, living areas, and bed and bathrooms. Many also offer an outdoor space – ideal for soaking up the Tucson sun.
Many of Tucson's tiny houses (or casitas) are found Downtown. They can be brick and mortar homes, mud homes, or even trucks. If you want to get away from the bright lights and noise of the city, you can find tiny houses in neighbourhoods outside the city limits.
Earth House
Now, this is a really cool and unique type of Airbnb. Earth houses are literally made of the mud, sand, and soil that surrounds them. In Tucson, you'll usually find them made of adobe, mud bricks that have been dried in the hot Arizona sun.
While these houses are cheap to build and have humble exteriors, they're anything but inside. Adobe houses on Airbnb are warm, homely, and have electricity, running water, and modern appliances in their fully equipped kitchens.
They're often quite small, and would ideally suit a couple or a solo traveller looking for something quirky and different. There are a couple of larger earth houses that can sleep up to six guests, but they might still be a squeeze!
Surprisingly, all of the earth houses listed in Tucson are within the city limits.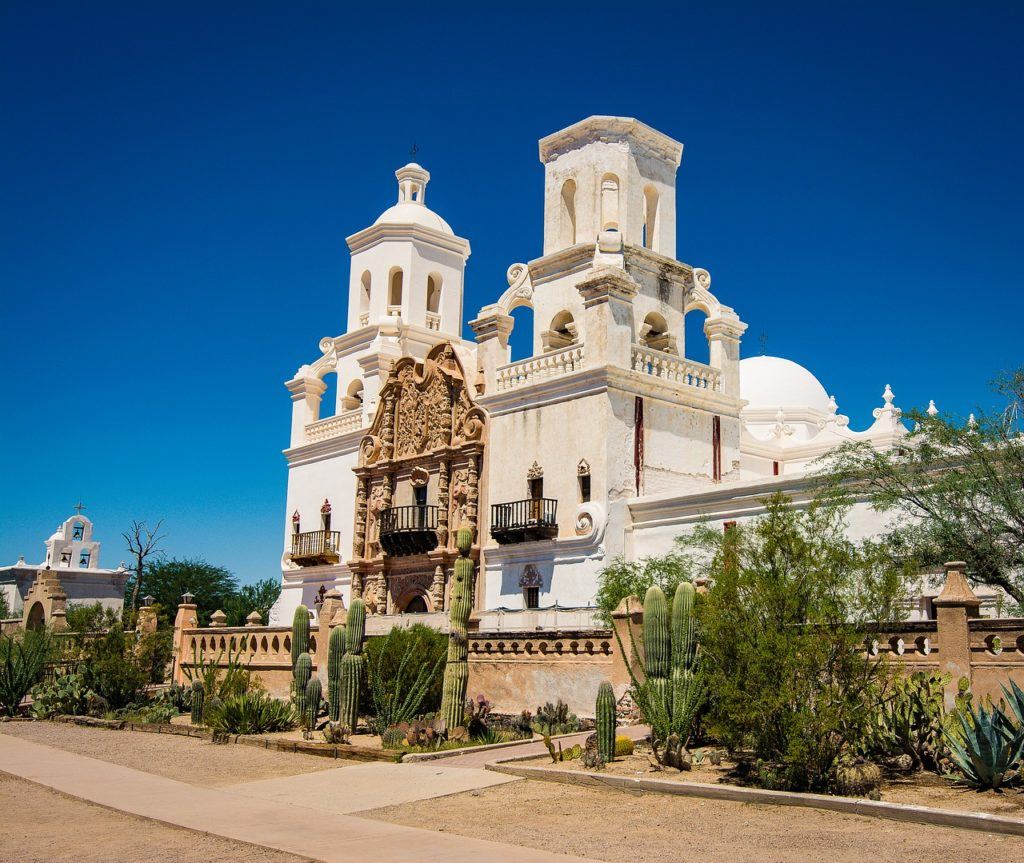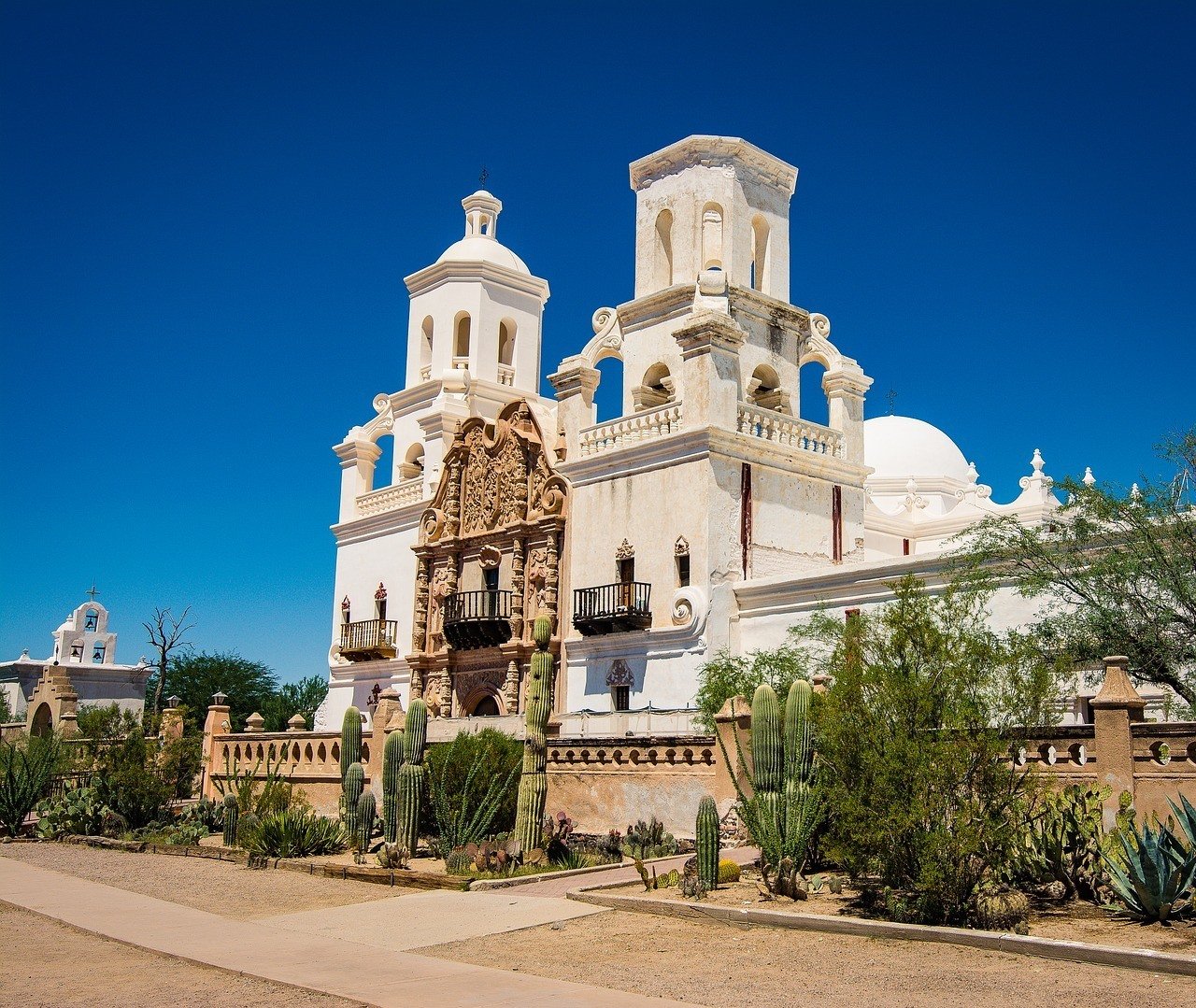 Villa/Ranch
If you have some flexibility in your budget, why not look at a villa or a ranch? Though there are some within the city limits, these large houses are often found outside, where residents can take in the magnificent desert views and use cool amenities like pools, hot tubs, and maHOOsive gardens!
Of course, villas are going to be more expensive than your average Airbnb. However, because they're so large, you can split the cost multiple ways. Some hold as many as 18 – 20 guests. As well as cool features like pools and games rooms, they're practical, too, with fully equipped kitchens, washing and drying facilities, and often several bathrooms.
If you're travelling solo, you don't have to miss out on one of these awesome properties, by the way: several villas and ranches in Tucson offer private rooms.
Why Stay in an Airbnb
Still thinking about staying in a hotel? Let us give you five reasons to stay in an Airbnb… you definitely won't be able to say no after these!
Local Experience: With a local host, there's no need to stick to a guidebook or TripAdvisor to plan your trip. Get recommendations from them on the best things to do and see in Tucson!
Unique Properties: There are few places where this one is more appropriate than Tucson. You can stay ON. A. TRAIN.
Privacy: Many Airbnbs offer self-check-in, and you can filter for a completely private accommodation if you wish to do so.
Affordability: Hotels at an equivalent price don't stand a chance next to Airbnbs when it comes to value for money.
Airbnb Experiences: And it's not all about where to stay – it's also about what to do when you're there. We'll tell you more about Airbnb Experiences later. But first…
The Top 15 Airbnbs in Tucson
You've seen why Airbnb's are a good idea and what's on offer in the city. Now, let's take a look at the top 15 Airbnbs in Tucson – a list curated with you in mind!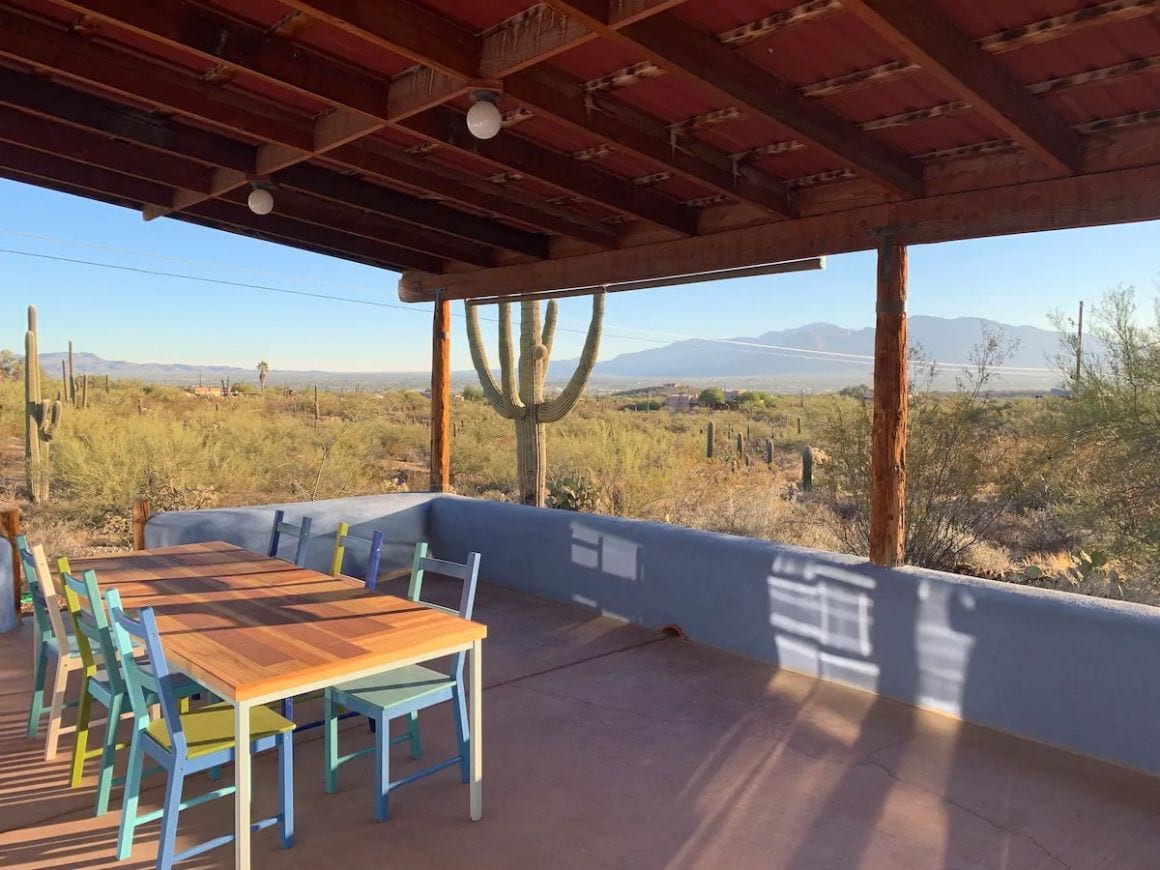 Five Guests
Awesome desert views
Looking to go hiking in Tucson? This is a great base. The Sweetwater Preserve and Wasson Peak trailheads are literally on your doorstep! The home in Western Tucson has a fully equipped kitchen and an outdoor dining area with sweeping views across the desert. At the same time, it's less than 15 minutes from Downtown Tucson. Still far enough away to get a perfectly undisturbed night's sleep!
This peaceful and quiet home has room for five guests out in West Tucson. Soak up the views of the desert from your outdoor dining space as you enjoy morning coffee or a meal. There are two trailheads right on your doorstep!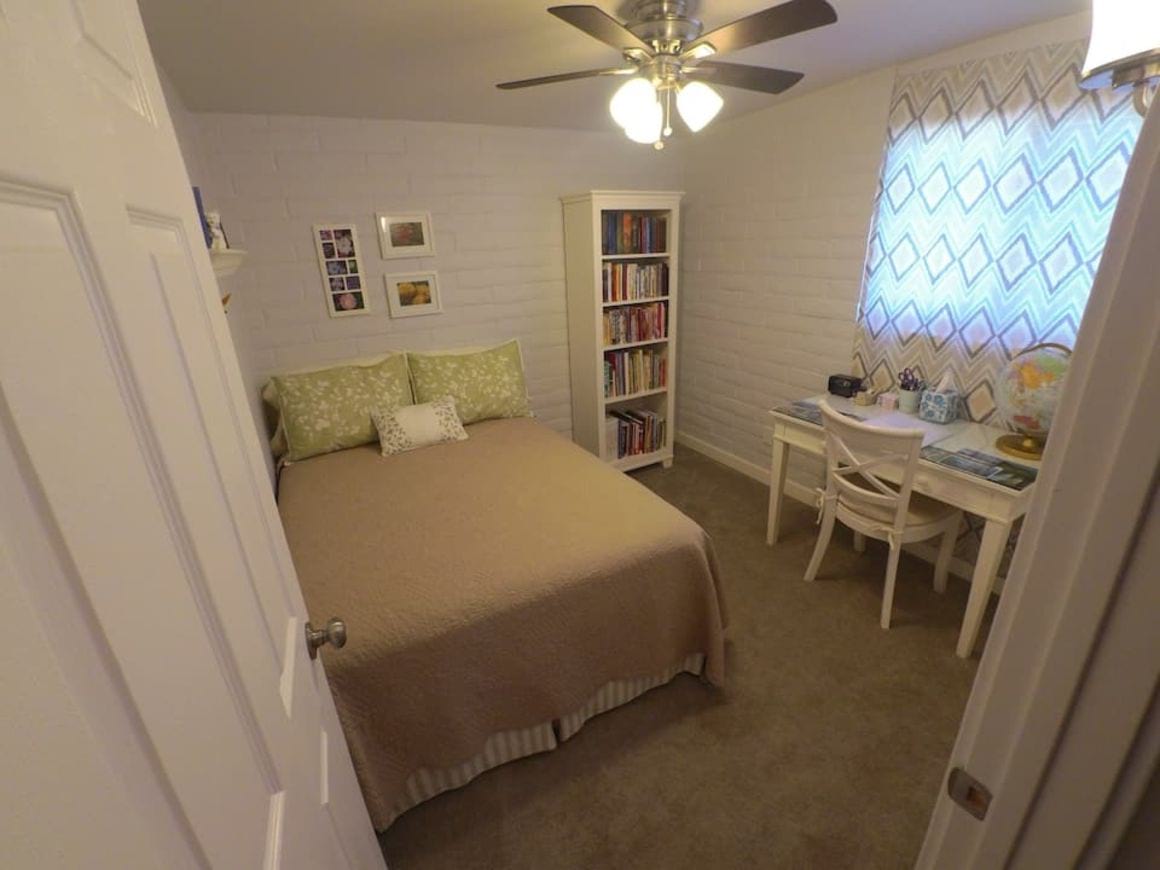 Two Guests
Board games and books
A homestay is a great way to keep your costs down when travelling in Tucson. Not only do you keep your costs low, but you can have a local experience, too. Your friendly hosts provide breakfast, so that's another few dollars saved every morning. If you're feeling bored in the evening, there are books and board games for your entertainment.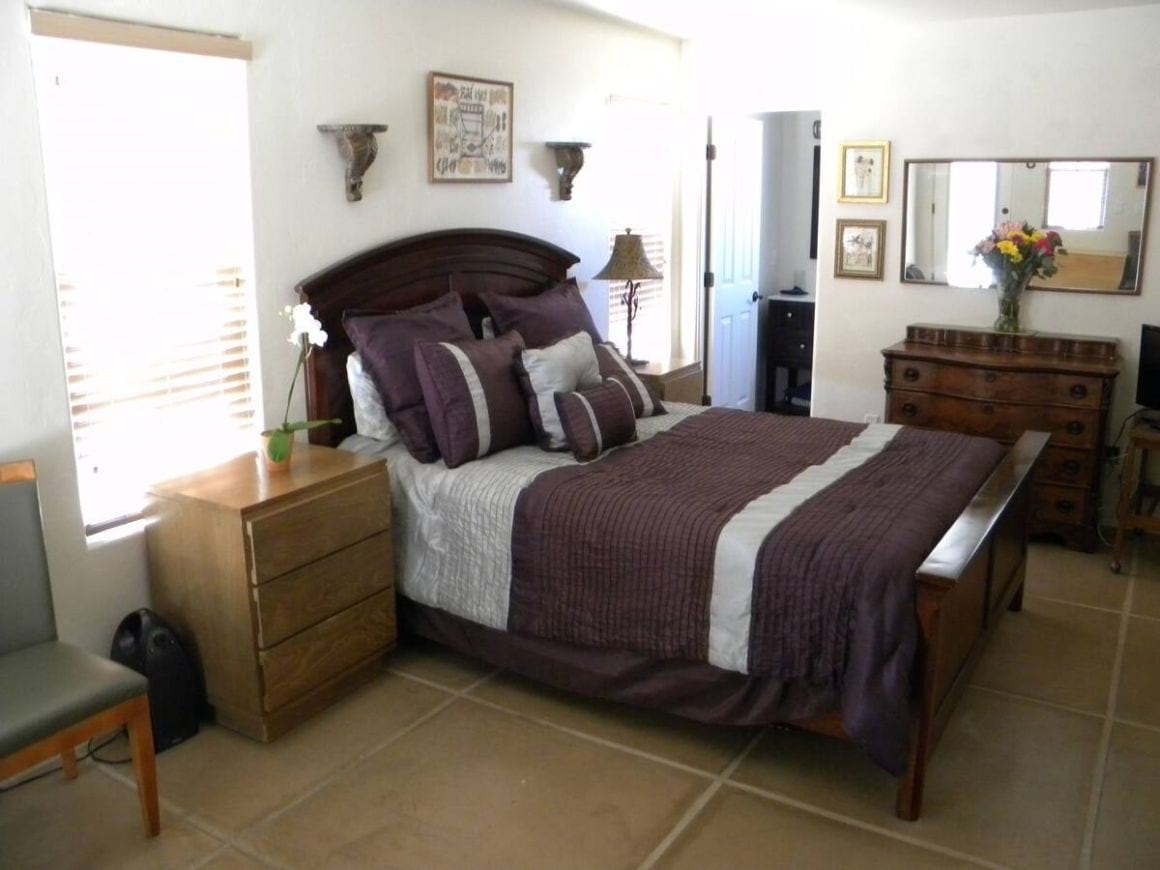 $
Private entrance and bathroom
Another awesome homestay, and this one is perfect for solo travellers. Again, it won't eat too far into your budget. However, you get a hell of a lot for your money! The private studio is completely independent of the house, but you do get to use the swimming pool if you'd like to. The suite is just a hop, skip, and a jump from all of downtown's attractions, so it's perfect for getting out and meeting other travellers.
Is This the Best Backpack EVER???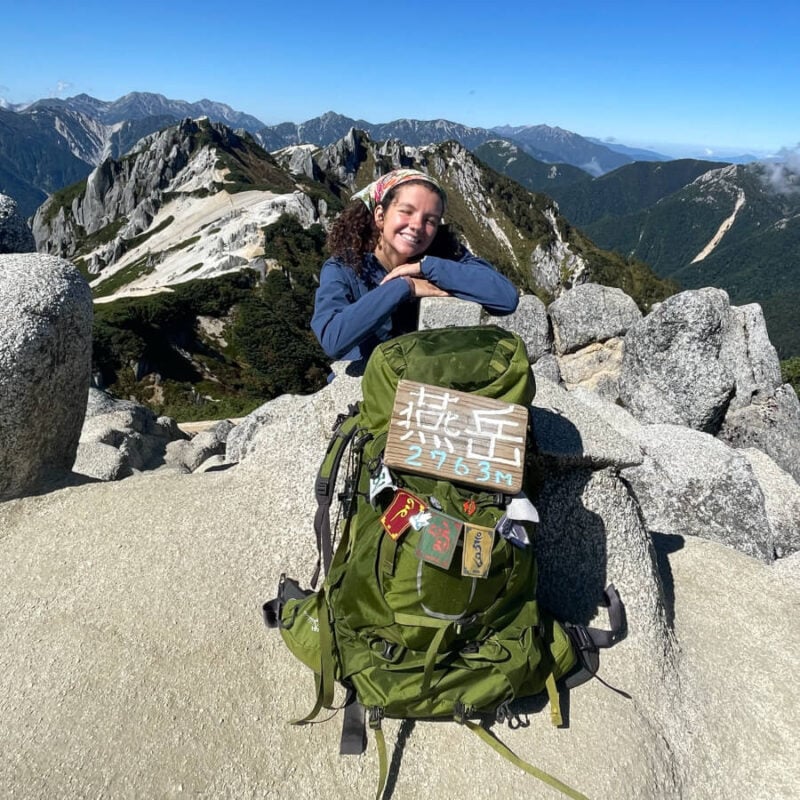 Though not listed as an earth house, this one is made out of adobe. Large and light, the white walls and big windows give the impression of lots of space. In the heart of the Downtown neighbourhood of Dunbar Spring, there are loads of restaurants and bars within a stone's throw that you can enjoy with your other half. When you've had enough, come back to watch a movie or cosy up together in the queen bed.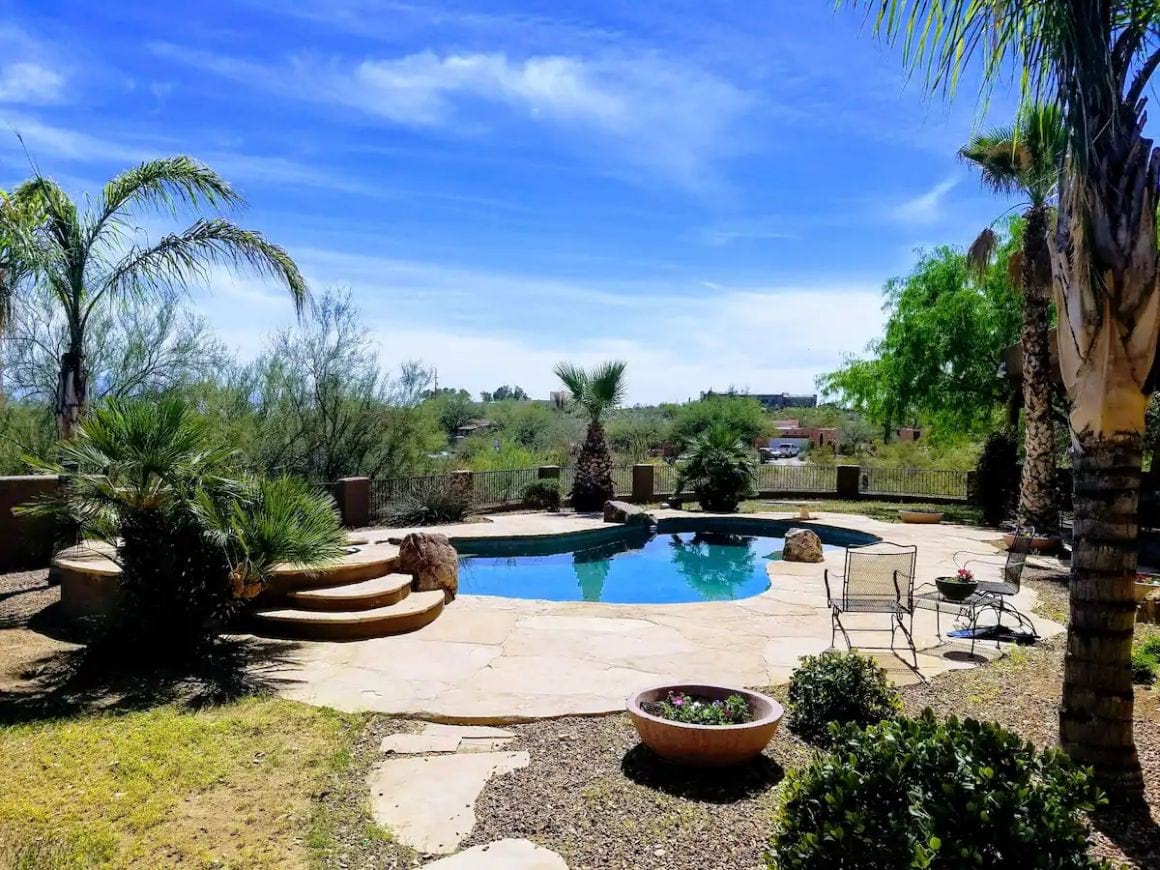 $$$$
Private swimming pool
Eight Guests
Fully stocked outdoor kitchen
Perfect for families of all ages, this home has just about everything. The fully equipped kitchen is outside, so you can feel the warm air as you're cooking a family favourite. You've also got BBQ facilities and a swimming pool, so it's perfect for the hot weather. If all that's not enough, there are spectacular views out over the desert, too. Oh, and an indoor fireplace for the temperature drop in the evenings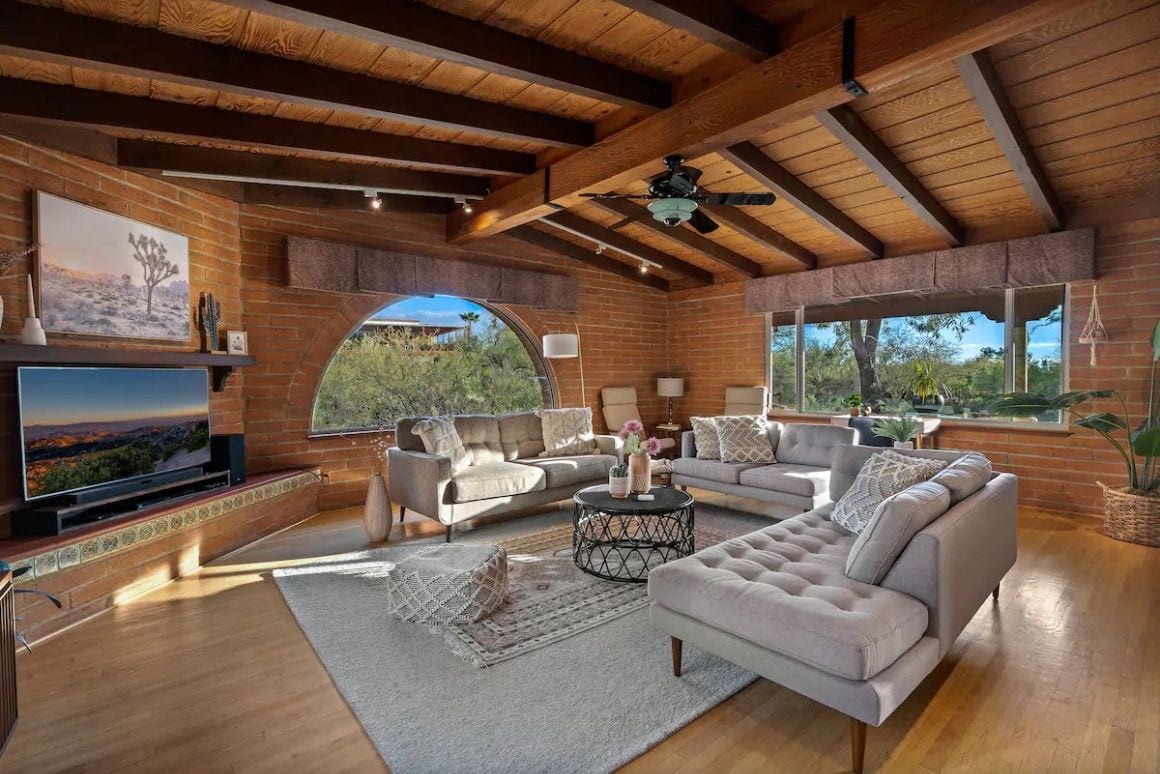 $$$$$$$$$$
Heated pool and spa
13 Guests
Spacious chef's kitchen
This home for 13 guests in the Catalina Foothills is almost a destination in itself. You've got a cavernous living room with a huge TV where you can cosy up for a movie night. Don't fancy that? Well, how about a few beers around the fire pit, or paddling with noodles in the pool?! There are games, karaoke machines, and books and brochures about Tucson, too. The only danger with staying here is that you'll not leave until it's time to check out!
Somehow, your hosts have managed to squeeze a California king bed into this tiny house – and that's just the start of it! With room for another two guests, it's cool and cute, and you've got a fully equipped kitchen. In the grounds, there's a swimming pool and fire pit that you have access to, while hiking and cycling trails are on your doorstep.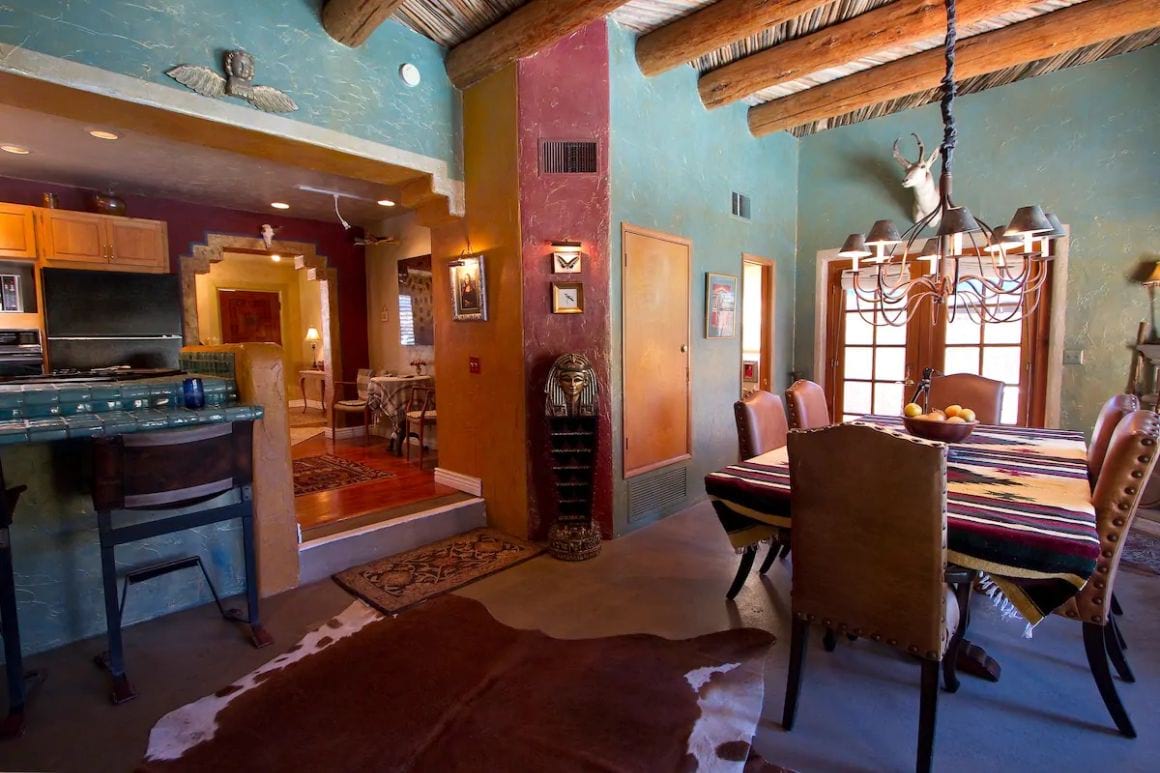 The coolest earth house in Tucson, this adobe home has a whole host of unusual decorations. From Egyptian mummies to mounted stag heads, it really is a mishmash! This 1930s/40s annexe is on the site of your host's home, so they're on-site if you need anything. You're also welcome to use their backyard and swimming pool – as well as parking on their driveway, which is perfect if you're in the midst of an Arizona road trip!
Quite simply one of the most stunning Airbnbs in Tucson, you can enjoy sunset mountain views from your very own infinity pool. What more could you ask for from a vacation rental?! We're not sure, but this place delivers with an outdoor BBQ grill and kitchen, koi pond, pool tables, and several outdoor seating areas. Birdwatchers, be sure to bring your binoculars and cameras as you'll see lots of local birds, as well as wildlife like Gila monsters (don't worry, it's not an actual monster) and coyotes.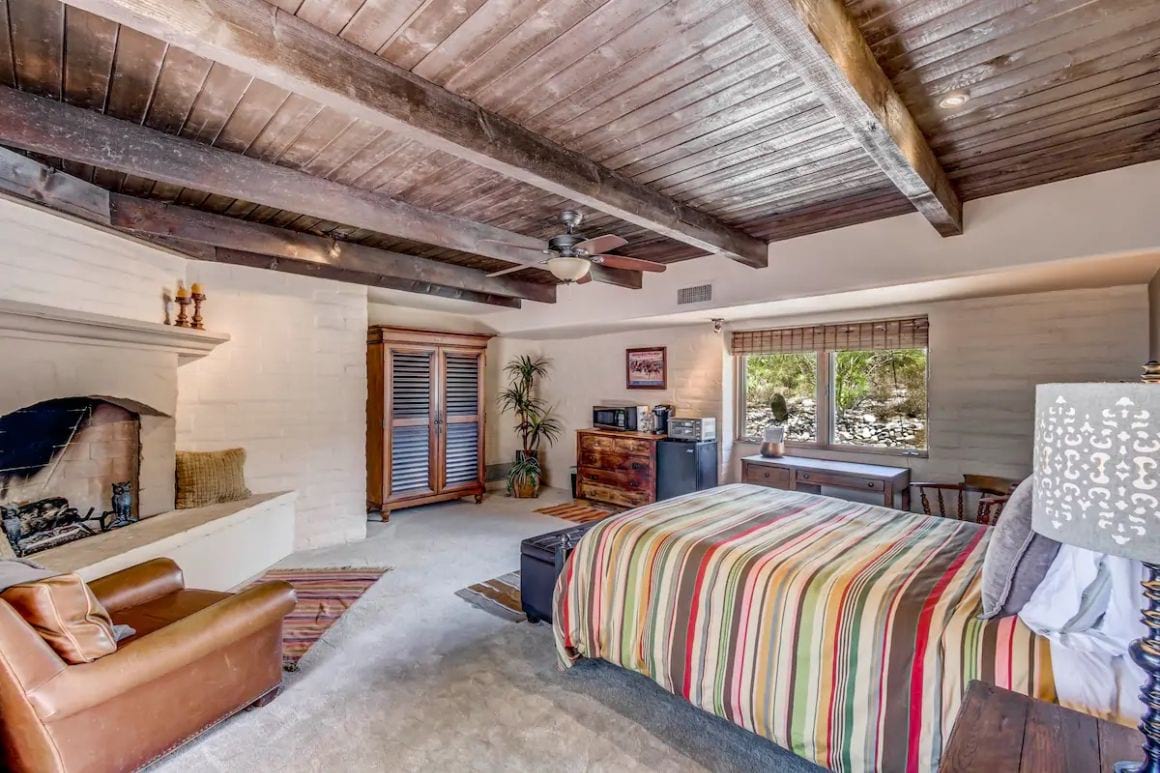 A dedicated workspace and rapid Wi-Fi are the very least a digital nomad should be asking for. However, you'll get a whole lot more with this private room. Imagine working as the sun beats down on your – no need to imagine when you're on the roof terrace! Your comfy bedroom has loads of space, and an indoor fireplace and sunken chair where you can relax after a day of either working or exploring. Perfect.
When the Broke Backpacker writes about trains, it's usually as a means of getting from one destination to another, not actually somewhere to stay! However, in a city with lots of unique Airbnbs, this one trumps them all. Yes, it really is an old train caboose. Okay, it might not be the most extravagant or comfy Airbnb in Tucson, but it's a lot of fun, and you're sure to enjoy this cute and kitschy accommodation.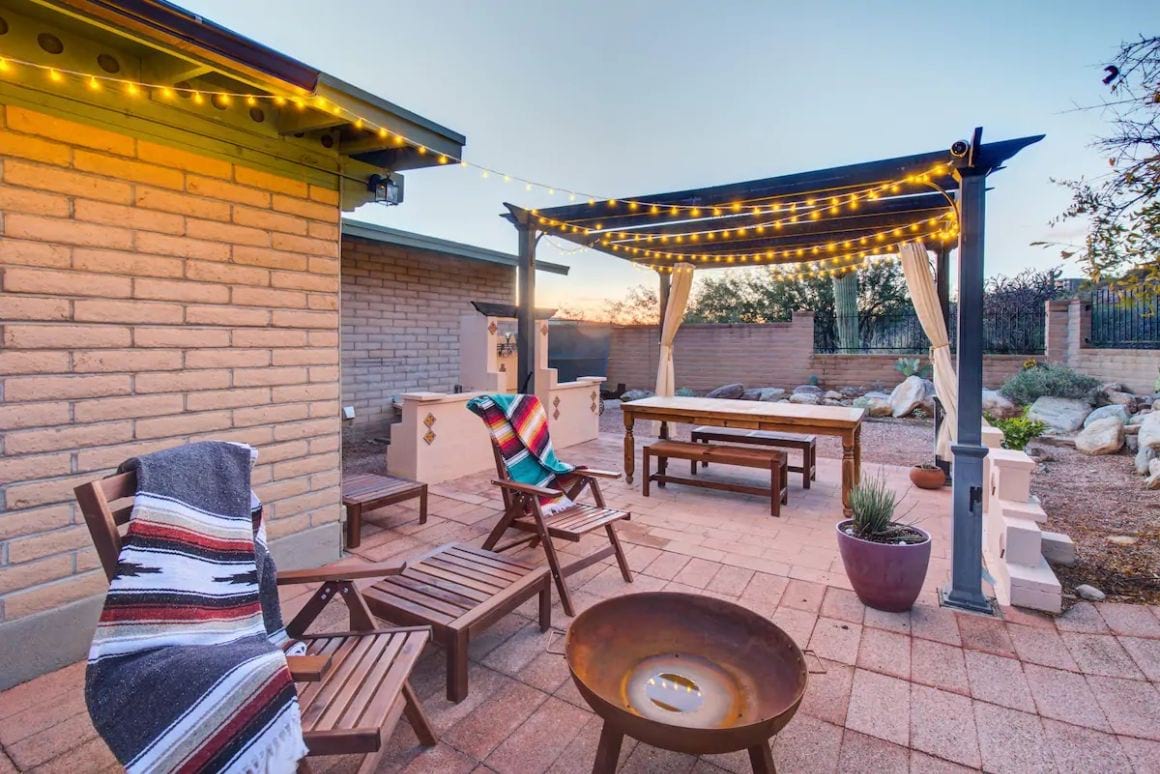 $$$$$
Outdoor seating and pool
Eight Guests
Stunning mountain views
It's hard to pick the best Airbnb in Tucson with a pool, as there are so many. However, when one is surrounded by giant saguaro cacti and offers superb mountain views, it definitely makes that choice a little easier. This desert retreat has space for eight guests, so it's good for a family or group of friends.
Six Guests
Panoramic mountain views
Another house with a spectacular pool and mountain views, this also boasts a fire pit. You could sit out on those chairs and enjoy that view for days – at least, we could. When you're not appreciating the views, make use of a hot tub on cool desert nights, or cook something up on the grill. There are three queen bedrooms, so this is another home that's good for groups.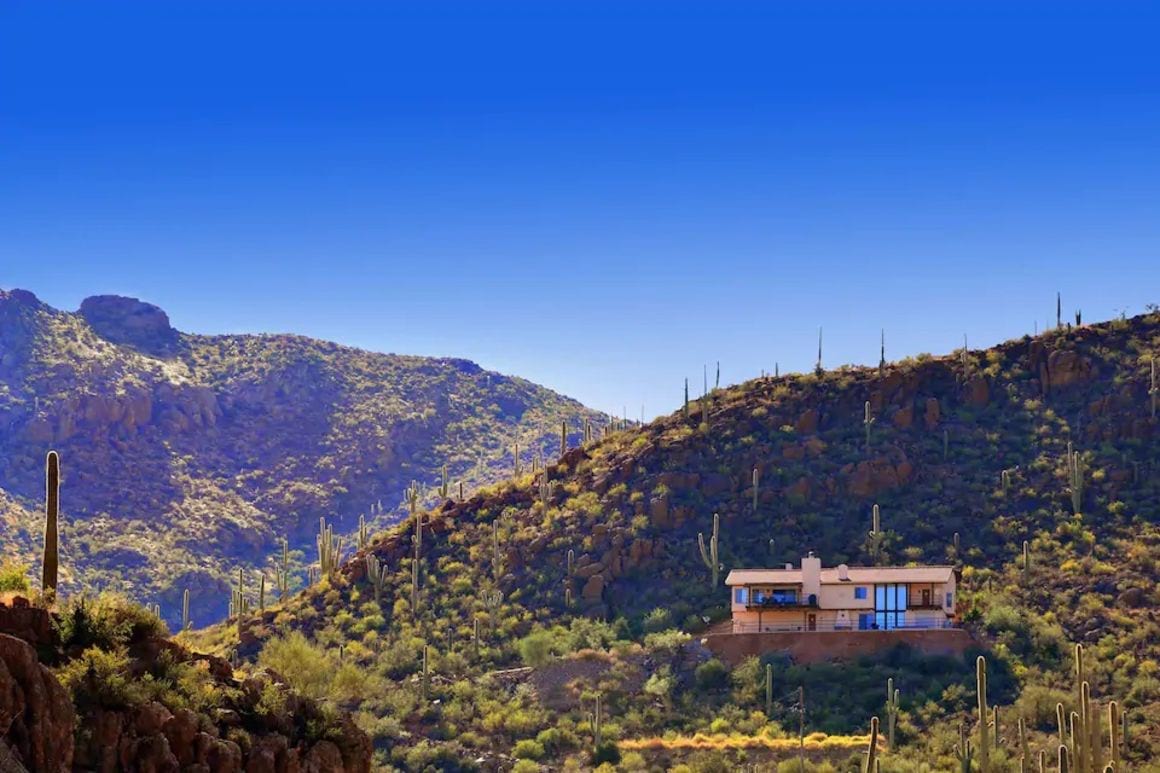 Six Guests
Spectacular views
This one isn't just a beautiful house – look at those surroundings! Carved into a mountainside with giant saguaro cacti on all sides, this chalet is the epitome of Tucson luxury. There's a step out patio from the master bathroom, an upper deck with a table, and the lower deck has a large built-in spa for 6 – 8 guests. This is not only one of the most beautiful Airbnbs in Tucson, but the entire United States.
Best Airbnb in Tucson for a Group of Friends | Desert Hues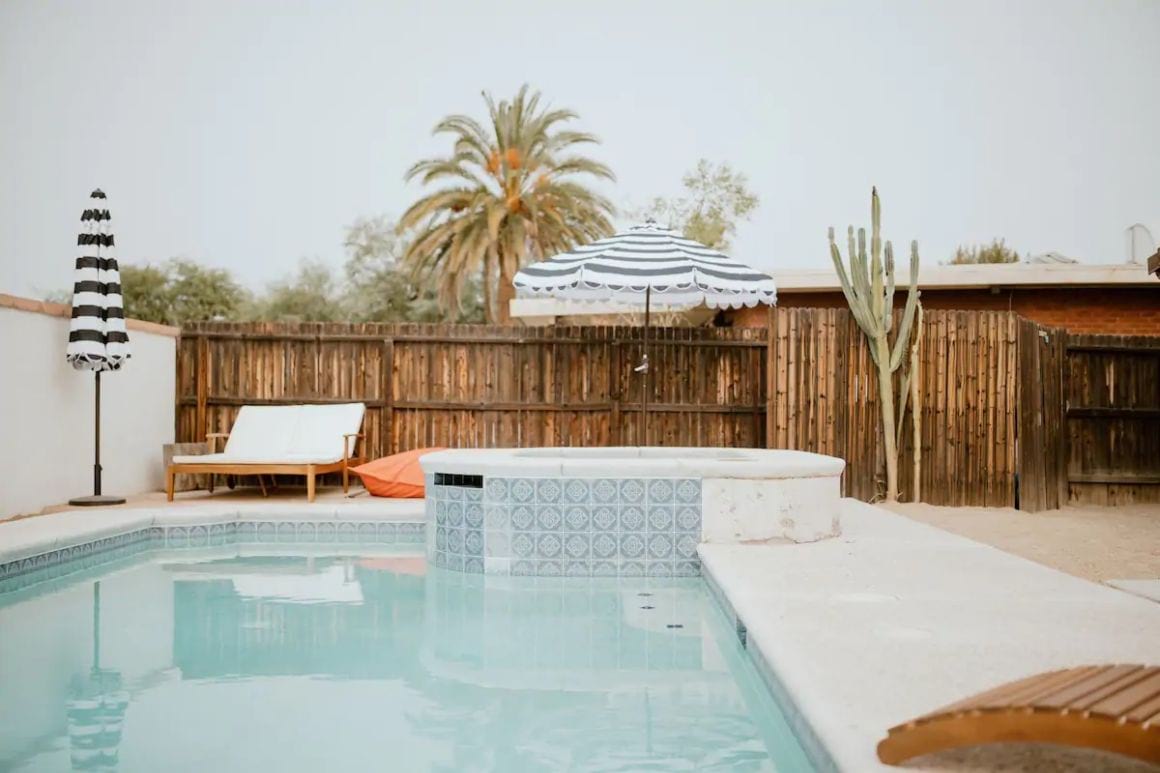 Ten Guests
Historic neighbourhood location
Last but not least is this spacious home for up to ten guests. There are three bedrooms with queen beds, but extra singles and an airbed too, so no unnecessary topping and tailing. Chill out in the hot tub together, take a dip in the pool, or relax on a sun lounger. On a cold desert night, head into the living room for a movie or a board game. Just don't have a party as you'll get a fine!
Top 5 Airbnb Experiences in Tucson
While you're making your mind up on which Airbnb in Tucson is right for you, let's see what you can do when you're there – and that's with Airbnb Experiences.
Airbnb Experiences are tours curated by locals; they can be anything from a walk around the city to a hike through the desert. There are quite a few in Tucson, and some of them are seriously cool – so it was hard narrowing down to the top five!
However, we've picked the most fun and best-reviewed – so take a look at our top five Airbnb Experiences in Tucson. You're going to love them!
$25/person
2 hours
Up to 8 Guests
Hiking is on pretty much every traveller's Tucson itinerary. However, getting lost can be extremely dangerous as you may run out of water or get sunstroke. Better to go with a local who knows their way around! On this hike, you'll take a rocky trail into the Tucson Mountains to see your guide's favourite crested saguaro. Don't forget your camera!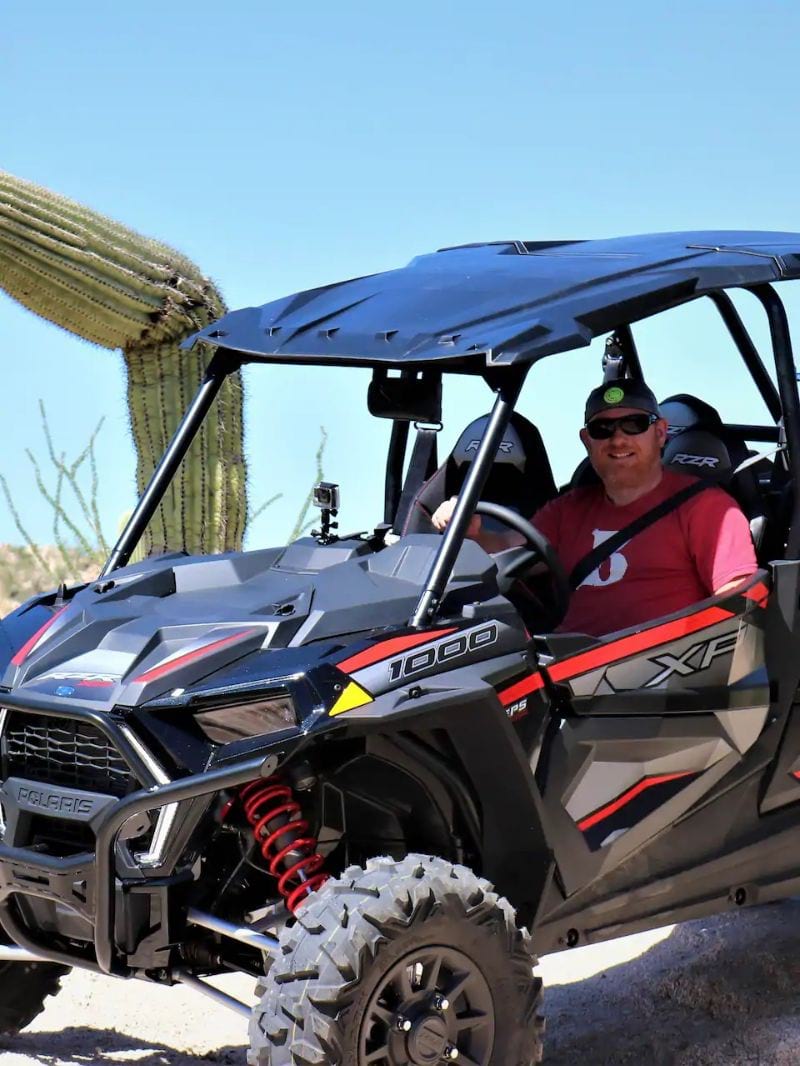 $150/person
4 hours
Up to 10 Guests
Walking isn't the only way to experience the Sonoran Desert. Since you're going to be off-road, why not take an ATV? This four hour Airbnb Experience sees you taking a trip to Mount Lemmon in a Polaris RZR. You'll stop for lunch at a quaint village before taking a trail up the mountain through a forest of saguaros. Your reward? An awesome view of the Galiuro and Santa Catalina Mountains!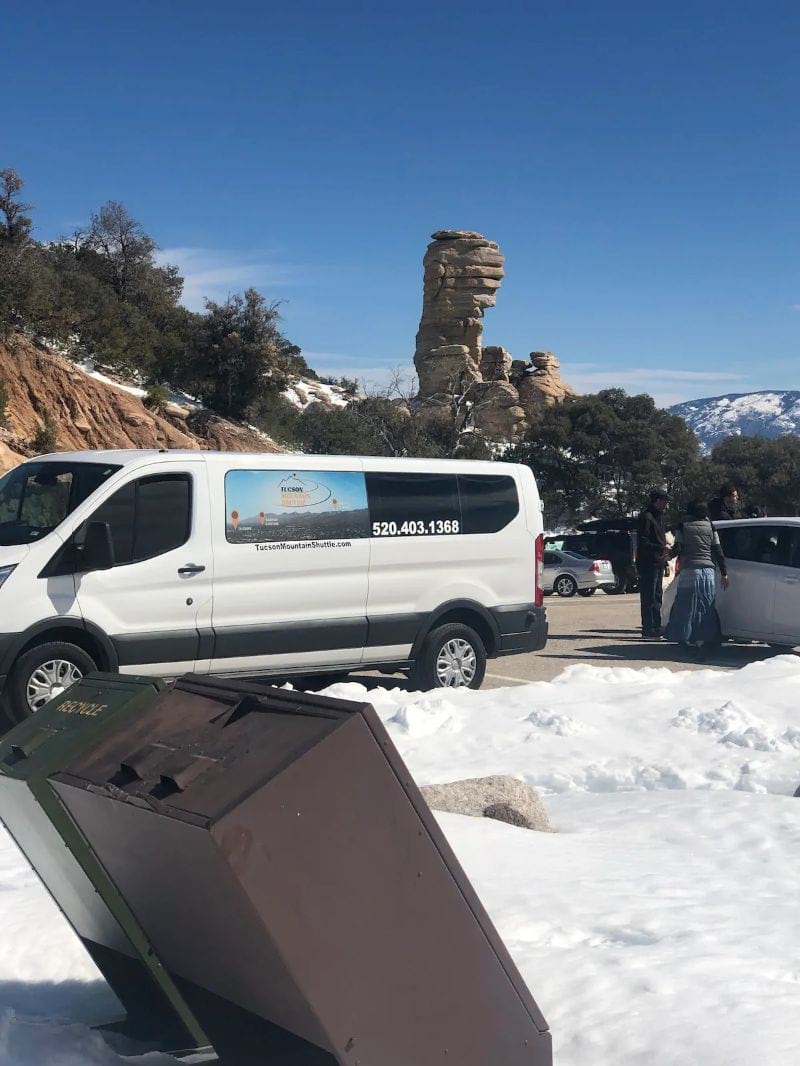 $50/person
4 hours
Up to 10 Guests
This tour with a former Boy Scout will take you into the heart of the Appellation Mountains. Stopping off at a series of locations on Mount Lemmon, you'll have the chance to take photographs of the unique landscapes of the Sonoran deserts. Not only that, you'll be able to climb some of the rock formations if you feel comfortable! Make sure to wear appropriate clothing, such as walking boots or sneakers – and don't forget sunscreen.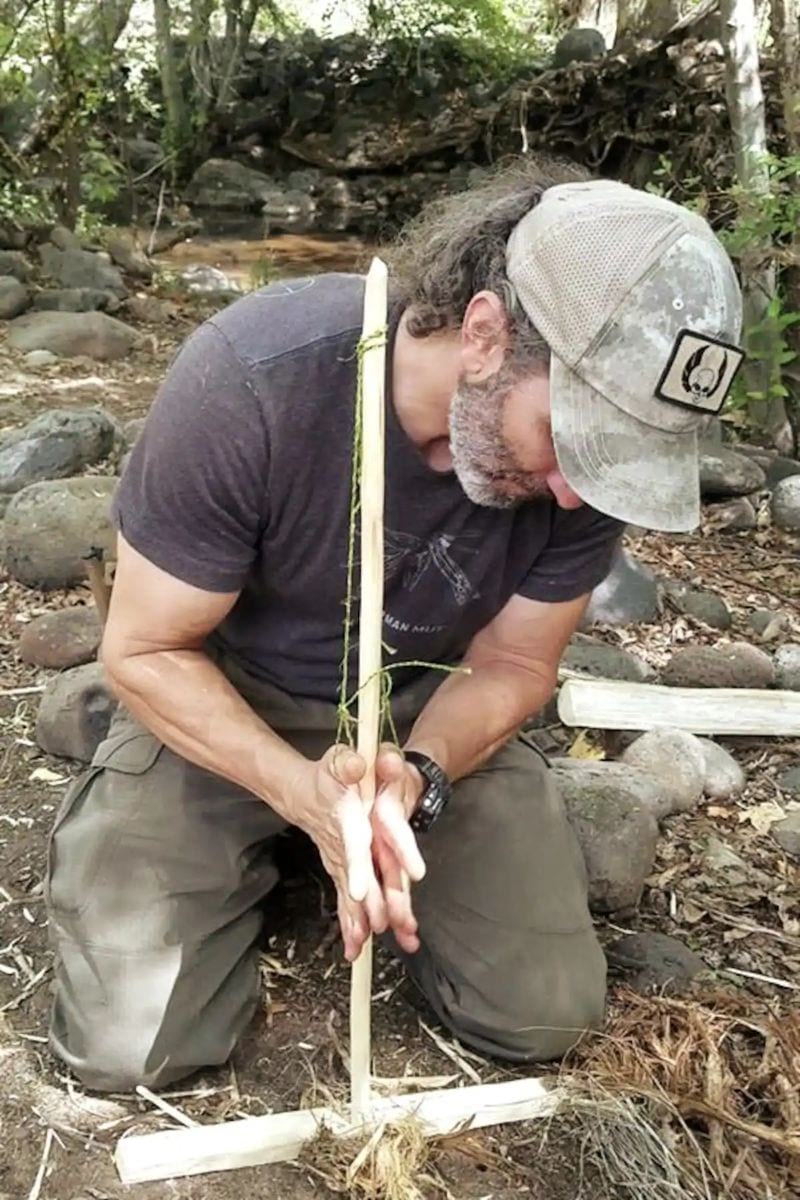 $40/person
4 hours
Up to 5 guests
Did you know that cacti bear fruits that you can eat and drink from? Crazy, huh! This is just one of many things you'll learn on this Sonoran desert adventure. Not only will you learn what to eat and drink, but you'll weave rope, create fire, and make containers – all from natural products. An incredible (and useful) day out.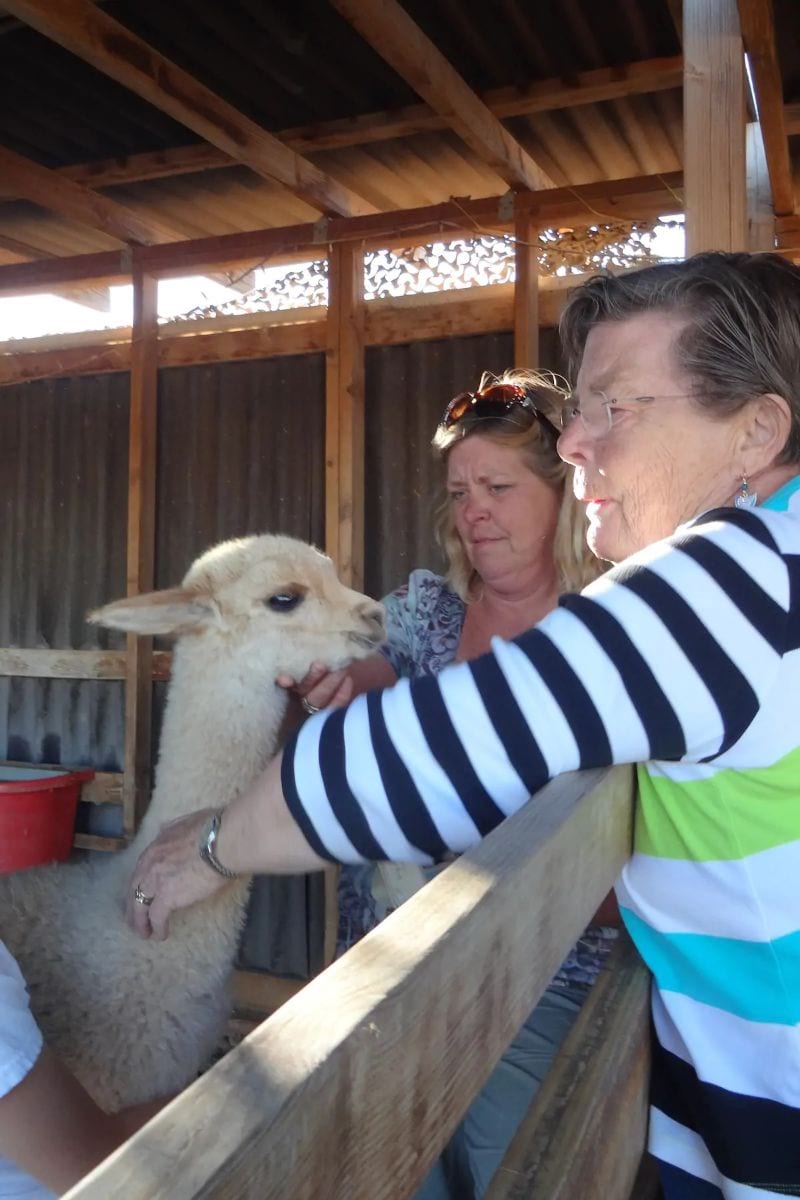 $15/person
1.5 hours
Up to 8 guests
Alpacas may not be native to the United States, but that wouldn't put us off getting up close and personal with these cute fluffballs! This tour of Thunder Mountain Ranch will also introduce you to Pyrenean dogs, llamas, and Navajo Churro sheep. You can paca picnic lunch if you want to enjoy it at the farm too!
Don't Forget Your Tucson Travel Insurance
ALWAYS sort out your backpacker insurance before your trip. There's plenty to choose from in that department, but a good place to start is Safety Wing.
They offer month-to-month payments, no lock-in contracts, and require absolutely no itineraries: that's the exact kind of insurance long-term travellers and digital nomads need.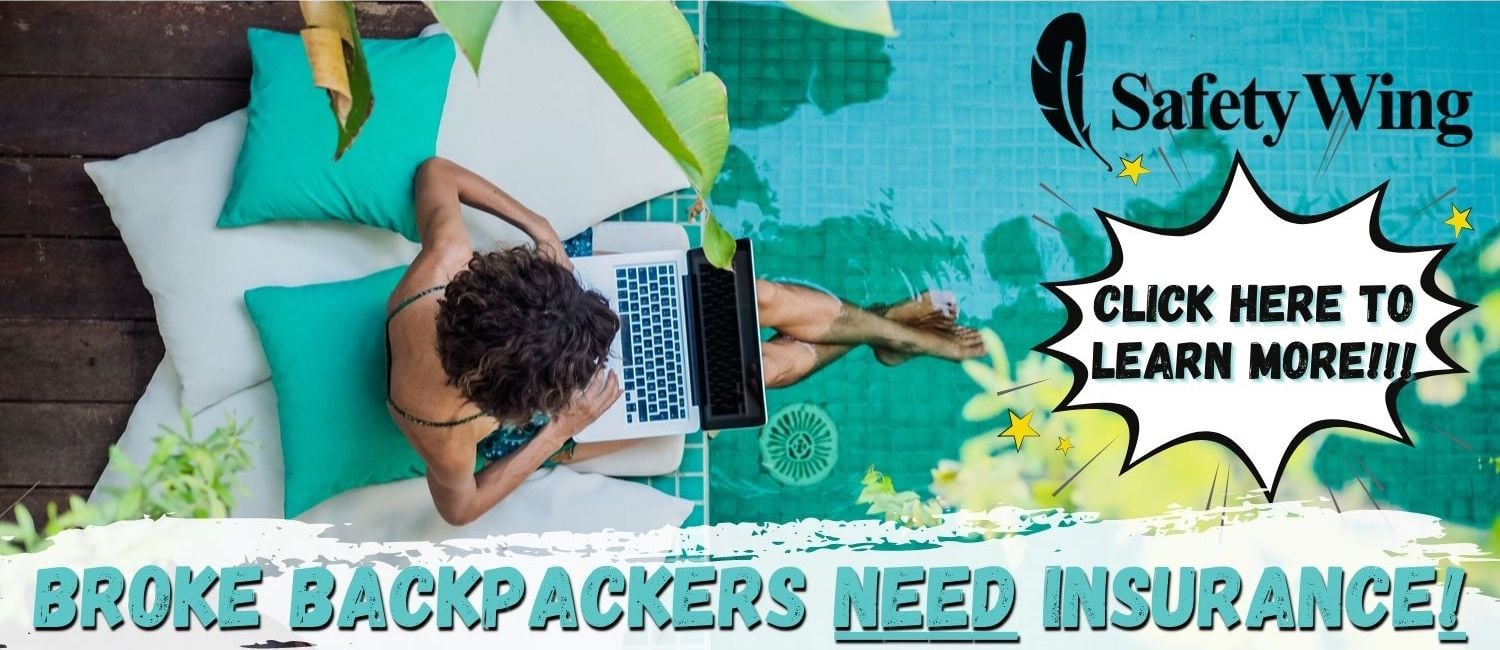 SafetyWing is cheap, easy, and admin-free: just sign up lickety-split so you can get back to it!
Click the button below to learn more about SafetyWing's setup or read our insider review for the full tasty scoop.
Final Thoughts on Tucson Airbnbs
Well, there you have it. Those are the 15 best Airbnbs in Tucson, with five awesome Airbnb Experiences thrown in. Whether you want to stay in a traditional adobe earth house, a luxurious villa, or even an old train caboose, there's an Airbnb in Tucson for you.
And if you're still struggling to make up your mind on where to stay in Tucson, don't worry. Just go for our overall best value option, Straw bale Tucson guest house. It offers gorgeous desert views and trailhead access while being a stone's throw from Downtown.
We hope that wherever you choose to stay, you have an awesome vacation in Tucson. Sunscreen isn't the only thing you'll need to ensure you're safe here – check out World Nomads travel insurance policies too.
---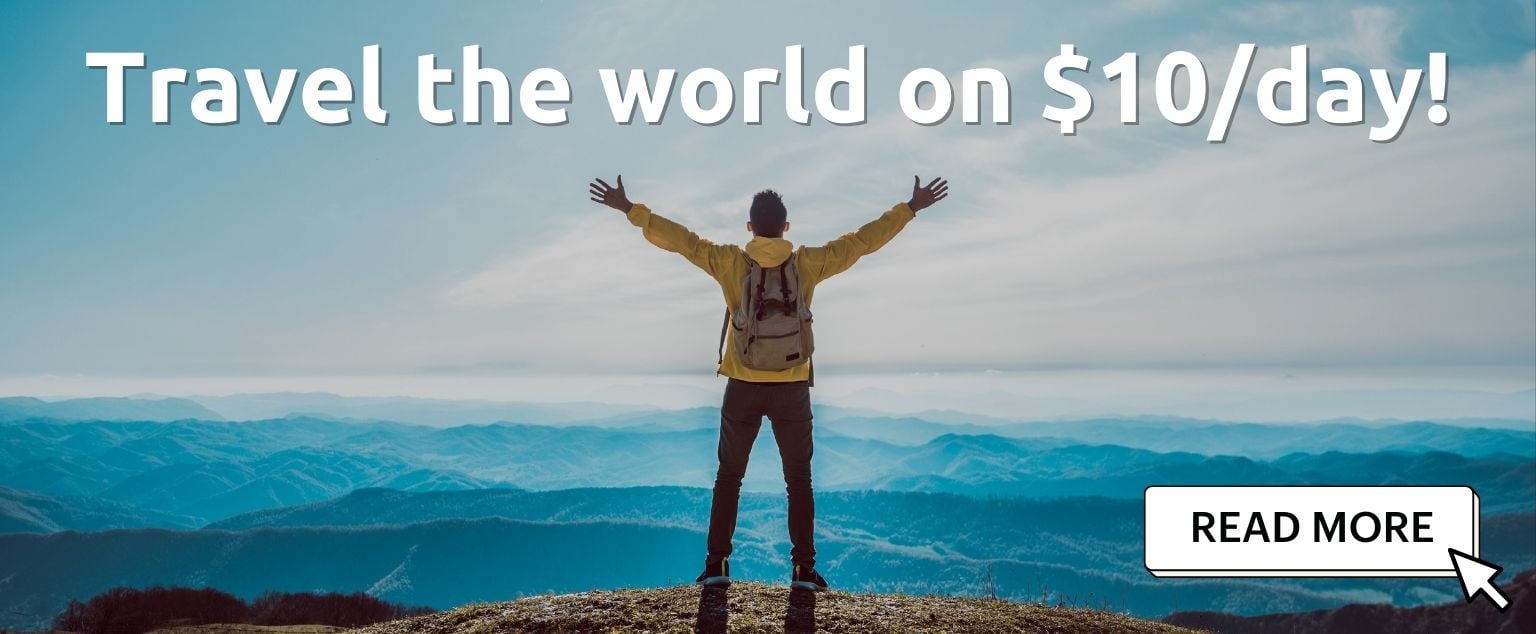 And for transparency's sake, please know that some of the links in our content are affiliate links. That means that if you book your accommodation, buy your gear, or sort your insurance through our link, we earn a small commission (at no extra cost to you). That said, we only link to the gear we trust and never recommend services we don't believe are up to scratch. Again, thank you!