Sandwiched between California, Nevada, New Mexico, and Mexico, Arizona is a desert state with a whole lot to offer any road tripper. The Sonoran Desert and its clusters of wildernesses with cactus-strewn parks and rock formations make up most of the state.
There are some breathtaking backdrops for driving, one iconic road to explore (Route 66!), and a whole load of ghost towns, not to mention stunners such as the Petrified Forest, the Grand Canyon, and Saguaro National Parks. It's one heck of a destination.
But like we said, Arizona is basically all desert. Distances can be utterly vast, amenities thin on the ground, and chances for accommodation slim. You may be wondering if there's scope to stay outside of the state's cities and tourist hotspots – and rightly so.
That's where our guide comes into play. We're sharing with you three of our favourite Arizona road trips to give you more than just a taste of what it's like to drive in this amazing US state. We've filled it with places to stay, places to eat, things to see and do along the way, and some other information to get you started. Things are about to get awesome.

Do You Want to Travel FOREVER??
Pop your email in below to get a FREE copy of 'How to Travel the World on $10 a Day!'.
Why Road trip in Arizona?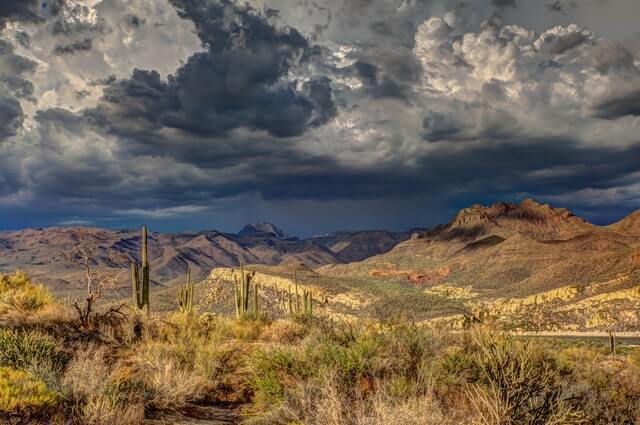 You'd be crazy to pass up an opportunity to road trip in Arizona. For real.
There's so much to see – and drive through – including the Sonoran Desert, the Grand Canyon, Route 66, and Native American reservations, as well as pine forests, mountains, more canyons, volcanoes… Oh, and a meteor crater somewhere in there, too.
But let's talk specifics. Just why is Arizona so good for road trips?
Roads are long and straight. You can stick on cruise control and be absorbed in the landscape. Not 100% absorbed, but still, it's vast desert; there aren't wiggly, winding roads with tight turns and tons of traffic to worry about.
One-quarter of Arizona is Native American reservation. Not only does this mean learning about history and heritage, seeing ancient monuments, and trying new food – it also means quiet roads and epic, undeveloped scenery. Say hello to wide-open skies.
Distances can be vast in Arizona. Public transport is not fun for the long haul (trust us). It's much better doing it from the comfort of your own vehicle.
And on a similar note: freedom. Drive an hour from one place to another, decide to camp for the night, take a detour here, a detour there, or choose to drive for five hours if the mood strikes you. Your own wheels mean you can do what you want.
Camping in Arizona really is something else. Nothing beats spending a night in the desert with the stars and limitless sky above your head.
Iconic roads. There's the Navajo Trail, for one thing. There's also Route 66 – maybe you've heard of it. Roads like this are destinations in themselves. It's bucket list-level stuff.
From: Holbrook
To: Kingman
Total Distance: 362 miles
Days: 3
Top Road Trip Stops: Petrified Forest National Park; Meteor Crater National Landmark; the Grand Canyon.
Route 66 is the most famous road in the US. In fact, it may be one of the most famous roads in the world.
Though much of its course in Arizona has been replaced by the nifty I-40, much of the old highway remains, particularly between Kingman and Peach Springs. Littered along its winding way are historic towns, pop culture references, and epic national parks.
To tie it all up in a neat bow, this road trip includes a visit to the Grand Canyon. We're talking multiple bucket list stuff all in one road trip.
Many of its old sections are labelled "Historic Route 66" in recognition of this most renowned of roads. Let's see what makes it so great.
Road Trip Highlights:
Soaking up the unearthly vibe at the Petrified Forest National Park
Seeing an actual meteor crater
Cruising through weird dried-up ghost towns
Gazing in awe at the Grand Canyon
Marvelling at the history and nature of Walnut Canyon National Monument
Day 1: Holbrook to Winslow (1.5 hours)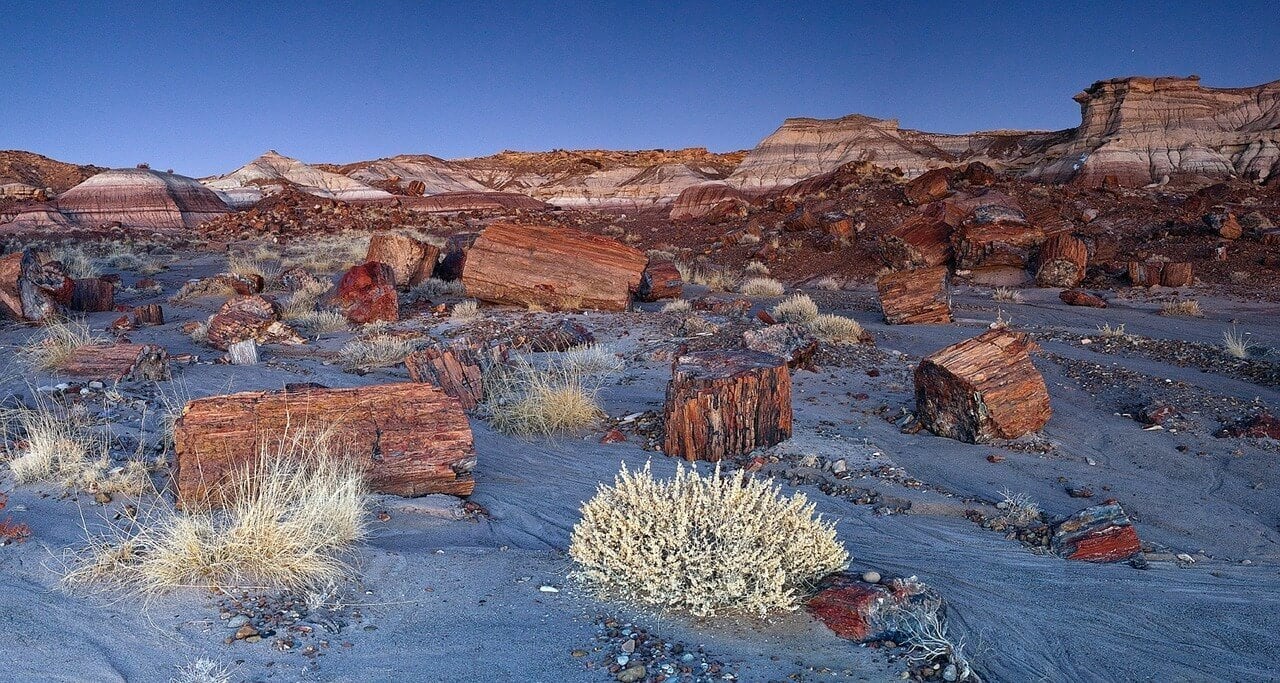 We're starting in Holbrook, but hold up; before you get your kicks on Route 66, we're headed to Petrified Forest National Park.
It's stunning.
About 225 million years old (give or take), this landmark destination is made up of 218,000 acres of fossilised trees. Over the years, they've just turned to stone, having been covered in volcanic ash. It's crazy, and you can learn more about it at the Visitor Center.
Hike, take photos, take it all in, jump in the car. Drive to Winslow for lunch. If anyone's an Eagles fan or has ever heard 'Take it Easy,' you'll be happy to note that this is the Winslow made famous in the song. Pick up a shirt if that's your thing.
Just outside Winslow, you'll spot a turning for Meteor Crater National Landmark. Go there.
It's an ancient impact site (with a gift shop), and you can hike all the way around it. There are some super cool viewpoints to take it all in. Moving on for more rocky goodness: drive 40 minutes onward to Walnut Canyon National Monument, through the epic landscape.
This is a good spot to stay for a while. Peer into Sinagua cliff dwellings, hike along trails and be surrounded by a cinematic environment. Then you'll have earned your stop in the college town of Flagstaff. If you need a place to stay, check out Flagstaff's amazing Airbnbs – they offer short and long-term rentals, or if you're on a budget then have a look at the hostels in Flagstaff instead.
Best Stops: Meteor Crater National Landmark; Walnut Canyon National Monument; Petrified Forest National Park
Where to Eat: Stop off for old fashioned charm at La Posada Hotel, Winslow (eat in the garden at the Turquoise Room Restaurant); dinner at Galaxy Diner, a Flagstaff staple since the 1950s.
Where to Stay: Bunk up at the L Motel ($); stay among the pines just outside of town at Little America Hotel ($$).
Day 2: Flagstaff to Grand Canyon Village (1.5 hours)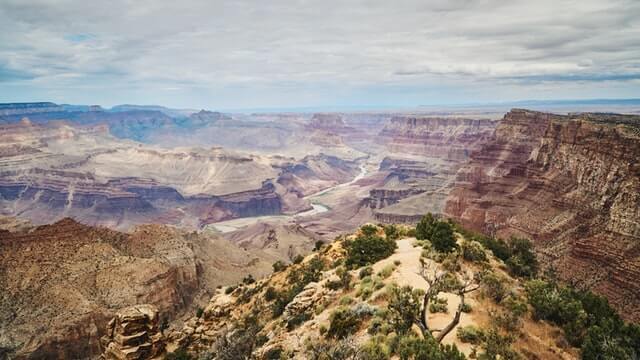 No doubt you had fun in Flagstaff last night. You may have had a few refreshments, or you may have just had a good night's sleep – either way, let's start today with a hike.
You could stick around for an extra day to tackle the epic Humphrey's Peak. At 12,633 feet, it's definitely not easy, but it's worth it for the views – and the challenge. You'll need to be prepared, and fit, to summit Arizona's tallest mountain in a day, though (8-10 hours).
Otherwise, there are other trails around the area, particularly Lockett Meadow.
Take Route 180 an hour and a half north, past Humphrey's Peak to your right, and you'll reach the epic Grand Canyon itself. Like, truly epic. From here, the West Rim Drive passes Hopi Point for amazing views of the Colorado River. Hopi Point offers the chance for a Grand Canyon hike (why not, right?), a six-mile trail to Hermit's Rest.
Or you could amble the South Rim Trail for yet more insane views.
If you don't feel like walking, you could drive 12 miles east to the Grand Viewpoint. It's called that for a reason. Then it's back to Grand Canyon Village for the night.
Best Stops: The Grand Canyon.
Where to Eat: Eat at Bright Angel
Where to Stay: Mathers Campground ($) has coin-operated showers and laundry facilities; for more luxury, there's the Grand Canyon Plaza Hotel ($$$) in Tusayan, just a few minutes' drive south.
Day 3: Grand Canyon Village to Kingman (3 hours)
Tip for day 3: WAKE UP EARLY. There are tons of trails left to do in this section of the Grand Canyon. The Bright Angel Trail, for instance. Spend more time lapping up crazy views of this canyon, then hop in the car.
And drive all the way to Williams.
Williams is the place for all things Route 66-related. It's also the gateway to the Grand Canyon. The last place to be bypassed by the I-40, it is home to the terminus of the vintage Grand Canyon Railway. Stretch your legs, eat, enjoy the vintage vibe.
Now it's onward to Seligman (if you feel like walking, hike up Bill Williams Mountain for impressive views). From here, you'll be driving the most famous stretch of Route 66, following the railroad tracks and encompassed by the wide, open desert landscape of the Hualapai Indian Reservation.
One tip: take your time and enjoy. The road seems endless; the towns are tiny and dusty. It is a classic. Stop by at Grand Canyon Caverns if you feel like a mini subterranean adventure.
Finish up in Kingman.
For a fun detour (if you've got time), carry on driving an hour south to Lake Havasu City. Here you'll find London Bridge – the very same – purchased by oil tycoon Robert P. McCulloch in 1962 and moved brick by brick all the way from London.
Best Stops: Williams; and mainly just driving! It's awesome!
Where to Eat: There's home-style fare at Pine Country Restaurant, Williams, for brunch (or breakfast if you woke up late); eat old-school at Calico's in Kingman.
Where to Stay: Keep it motel at Arizona Inn ($); go fancy at SpringHill Suites Kingman Route 66 ($$).
Is This the Best Daypack EVER???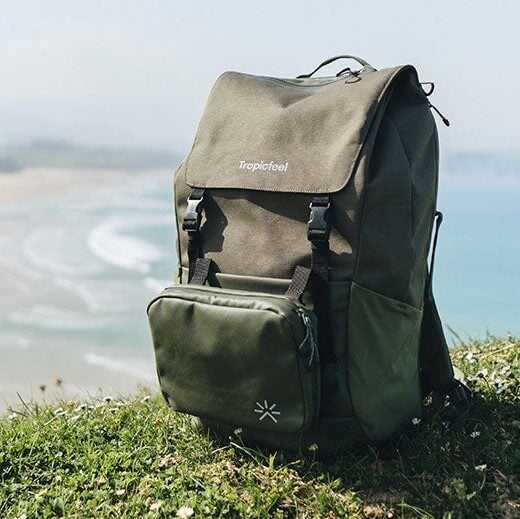 We've tested countlessday packs over the years, but the Tropicfeel Shell is something else. There are a lot of flashy backpacks on the market but not many come with a detachable wardrobe.
Weatherproof, eco-friendly, durable, feature-loaded, and comfy as fudge brownies: these are just some of the words people might use to describe the Tropicfeel Shell. But we just call it bloody beautiful.
Learn More • View on Tropicfeel
Small Pack Problems? 😉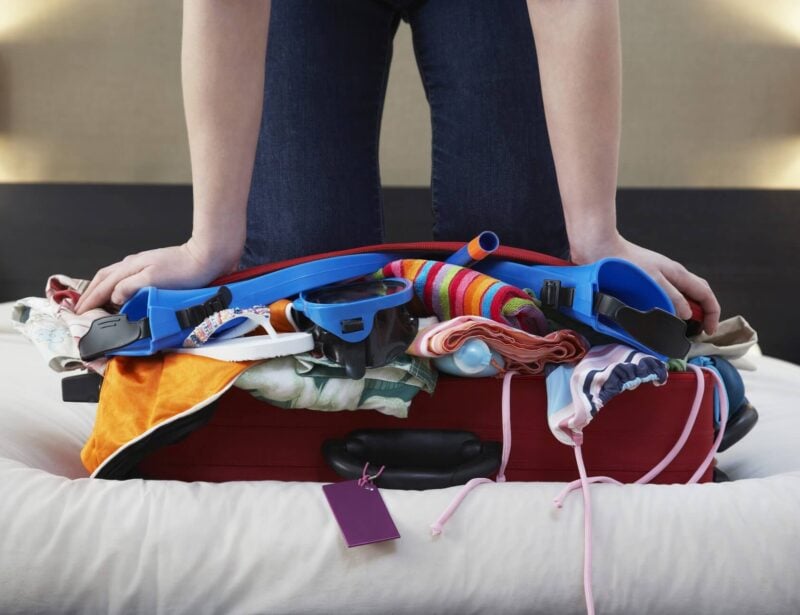 Wanna know how to pack like a pro? Well for a start you need the right gear….
These are packing cubes for the globetrotters and compression sacks for the real adventurers – these babies are a traveller's best kept secret. They organise yo' packing and minimise volume too so you can pack MORE.
Or, y'know… you can stick to just chucking it all in your backpack…
Get Yours Here
Read Our Review
From: Phoenix
To: Phoneix
Total Distance: 803 miles
Days: 4
Top Road Trip Stops: Sedona; Navajo National Monument; Monument Valley; Cameron Trading Post.
Navajo history and heritage, iconic red rocks, desert scenery – this slice of Arizona is nothing short of spectacular.
You can hike among insane rock formations and cacti, gaze upon locations that made Western films what they are in the popular psyche, visit old volcanoes and lava flows…
Sure, you may have seen photos of this most epic portion of Arizona, but there's nothing like breathing it all in for yourself. And having your own wheels to do it? You'll feel free as a bird.
Road Trip Highlights:
Taking a spin at Slide Rock State Park
Camping out with views of ancient ruins at Navajo National Monument
Marvelling at the epic scenery of Monument Valley
Looking through the awesome Window Rock
Hiking trails of cacti and boulders in Tonto National Forest
Day 1: Phoenix to Sedona (2 hours)
Begin your journey in the Arizonan capital, Phoenix. There are tons to do here, but that can wait. Stock up on supplies and get the heck out of there.
Drive north along the I-17 and admire the landscape. It only gets better on this desert-based road trip.
Your first stop is Montezuma Castle National Monument – an impressive cliff dwelling dating to between 1100 and 1425 AD. Stroll around and learn about the ancient civilisation that made it happen.
Then it's onward, a short drive on the I-89 to Red Rock State Park. Stunning doesn't do it justice. This place is positively glowing and will look particularly remarkable in the afternoon. Hike trails, bask in all the beauty and check out the crazy Chapel of the Holy Cross.
Feel like cooling off? We would. Drive a little further to Slide Rock State Park. The clue's in the name. It's like a natural water park. There are tons of cool things to do in Phoenix, so it's worth stopping for a day or two and checking it out.
And then your stop's right there: Sedona.
Best Stops: Montezuma Castle National Monument; Chapel of the Holy Cross; Red Rock State Park; Slide Rock State Park.
Where to Eat: Pump House Station Urban Eatery and Market for classic fare with a trendy twist (plus outdoor eating); Hideaway House Italian for good food and even better views.
Where to Stay: Pull up at Chavez Crossing Group Campground ($); stay in comfort at Sedona Village Lodge ($$)
Day 2: Sedona to Navajo National Monument (4 hours)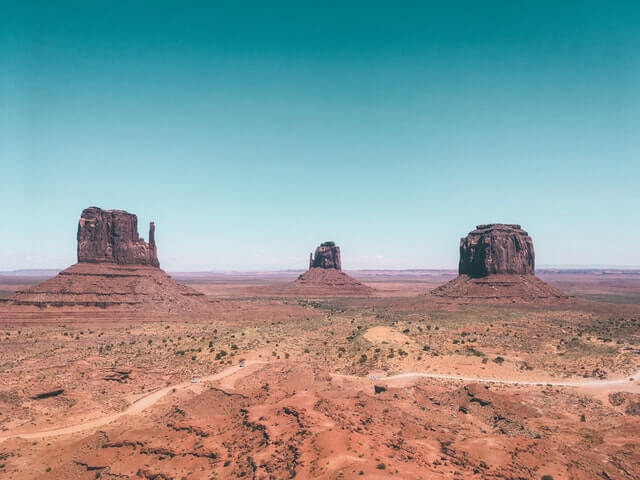 If you thought Day 1 was cool, wait till you start Day 2. Get up early, leave your campsite or hotel behind, and stop by Flagstaff for some food. Surrounded by mountains and pines, it's a picturesque place to drive in and out of.
Don't stop too long; you're here for the desert, after all. Just north of Flagstaff, check-in at Sunset Crater Volcano National Monument. Swing by the Visitor Center for more information, take a self-guided tour around the base or hike up Lennox Crater a little further to the west.
A short 20-minute cruise in the car through red rock scenery will take you to Wupatki National Monument. You can grab a guide at the Visitor Center to learn more about these rocky ruins, or walk around solo. You can get pretty close to the ruins here, which is cool. Wupatki means "Tall House" in the Hopi language; the site's been inhabited since 500 AD. Wild.
Hungry? Good, you can stop off at Historic Cameron Trading Post. The views out over the Little Colorado River Gorge are insane.
Then it's time for more exploration. Drive for about an hour 20 minutes to Navajo National Monument: more history (it's an ancient Pueblo cliff village), more mental red rocks, more vast desert expanse. There's the option for a short hike here (go with a guide).
Camp or drive on to Kayenta for the night.
Best Stops: Sunset Crater Volcano National Monument; Wupatki National Monument; Cameron Trading Post; Navajo National Monument.
Where to Eat: Breakfast (or brunch) at Over Easy in Flagstaff for diner classics; scarf down a huge lunch at Cameron Trading Post (recommend the Navajo-style fried bread) on a backdrop of the Little Colorado River; dine low-key at the modest Amigo Cafe in Kayenta.
Where to Stay: camp – for free – at Sunset View Campground, with stunning views of the ruins at Navajo National Monument (toilets, but no RV dump sites/hookups); or opt to stay 30 minutes away at Kayenta Monument Valley Inn ($$).
Day 3: Navajo National Monument to Holbrook (5 hours)
Nothing will quite prepare you for what you'll see today. One tip: get up early.
Monument Valley Navajo Tribal Park is an hour from your nightspot and is truly breathtaking. You could spend hours here just getting lost in the hugeness of it all. In fact, you could stick around for another day, if you really want to make the most of it.
If not, lap it up as much as you can, then head out to Canyon de Chelly, an hour and a half's drive. Like a mini Grand Canyon, this ravine (inhabited for approximately 5,000 years, by the way) boasts sheer cliffs, desert scrubland, and more of those iconic red rocks. In-sane.
Spider Rock Spire, 800 feet tall, looks like a pair of skyscrapers. For more incredible rock formations, there's Window Rock. Drive south through that stark scenery to reach it. Snap a photo. Eat food. Marvel. Go.
On the way to Holbrook, there's the option to check out the Petrified Forest National Park (we mean, why wouldn't you?).
Walking the Crystal Forest Trail is a great way to end your epic drive today. Or there's the shorter six-mile Giant Logs Trail. Plenty of parking at each trailhead. Then again, you could start your morning early tomorrow and tackle one of these excellent Arizona hikes.
Best Stops: Monument Valley Navajo Tribal Park; Canyon de Chelly; Window Rock; Petrified Forest National Park; Painted Desert
Where to Eat: Lunch? Pinky's in Window Rock for Navajo-style eats, or biscuits with chilli gravy at locally owned Blackbird Brunch; in Holbrook, dine low-key at Camaleon Cafe with its homemade fare and friendly vibe; opt for Mexican at Aliberto's Mexican Food (go for the fish tacos).
Where to Stay: Brad's Desert Inn ($$) in Holbrook; or get some Route 66 heritage at 66 Motel ($), just outside town.
Day 4: Holbrook to Phoenix (3 hours)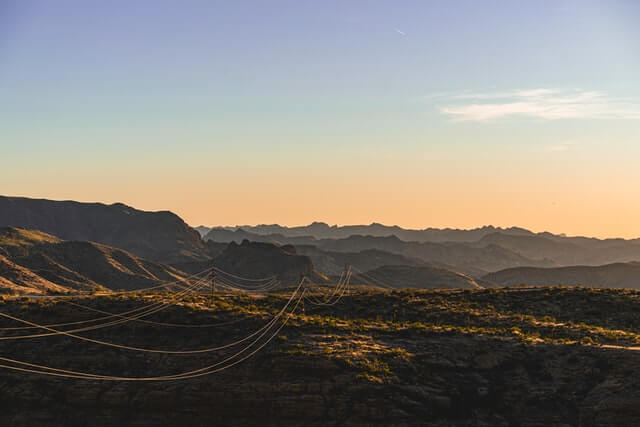 If you've been doing a lot of hiking, chances are you might just relish the opportunity to drive, drive and drive some more on Day 4. Which is totally fine – the view from your car window will be pretty much amazing the whole way to Phoenix.
But since you'll be passing through the vast Tonto National Park, there is walking to be done (if your legs are up to it).
As you cruise Route 87, you'll eventually see the parking lot for the Ballantine Trailhead. It's a 10.6km loop trail that takes in saguaro cacti, giant boulders, wildflowers, and birdwatching – you'll love it. There's also a smaller loop for an easier, less time-consuming hike.
After that – Phoenix. Finito.
Best Stops: Payson; Tonto National Forest.
Where to Eat: There's a classic (i.e. not fancy) diner called Pinon Cafe in Payson you should totally check out; dinner in Phoenix can definitely be pizza at Pizzeria Bianco.
Where to Stay: Grab a bunk at HI Phoenix – The Metcalfe House ($; free breakfast); or go all out at Cambria Hotel Downtown Phoenix ($$$).
From: Phoenix
To: Yuma
Total Distance: 402 miles
Days: 3
Top Road Trip Stops: Saguaro National Park; Organ Pipe Cactus National Monument; Kofa National Park.
The Sonoran Desert really comes into its own in the south of Arizona. The Mexican border is a stone's throw away, and California beckons to the west. It's a stark land with not a lot going on.
And that's what makes it so incredible to drive.
This road trip will have you hiking around Tucson's natural bounties, marvelling at prehistoric petroglyphs, admiring dunes, and seeing many, many cacti – most notably the giant saguaro cacti in one of Arizona's desert-destined national parks.
It's short, but it's a good'un.
Road Trip Highlights:
Getting a view of Phoenix from South Mountain Park and Preserve
Exploring the epic Saguaro National Park
Hiking around the lofty Mt Lemmon
Cactus-counting at Organ Pipe Cactus National Monument.
Simply driving through the endless Sonoran Desert.
Day 1: Phoenix to Tucson (1.5 hours)
Before you even leave Phoenix city limits, there's the beautiful South Mountain Park and Preserve. Since it's a short drive today, it's worth your while hiking one of the many trails in this 6,000 stretch of wilderness.
For one thing, the views of the city are gobsmacking.
Then we're heading south, all the way to Tucson. You'll pass through desert landscape, reservations, and land as far as the eye can see.
Once you reach Tucson, you can check in to your accommodation and get acquainted with the area. We're talking the incredible Saguaro National Park, neighbouring Tucson Mountain Park, and the impressive peaks of Mt Lemmon and Mica Mountain. Enjoy.
Best Stops: South Mountain Park; Saguaro National Park.
Where to Eat: Dine at Seis Kitchen (complete with courtyard); the colourful Little Anthony's Diner is an authentic 1950s option.
Where to Stay: 3 Palms Tucson North Foothills ($) is good; The Downtown Cliffton Hotel ($$) is much cooler, however.
Day 2: Tucson to Ajo (2.5 hours)
If you didn't spend all that long exploring Saguaro National Park yesterday, today's your chance to do it all again. Head out in the morning after breakfast and discover this fantastic landscape strewn with those famous saguaro cacti. Awesome.
(Or, you know, you could hike around Mt Lemmon – or enjoy a late morning).
And hey, you could always stay another night in Tucson.
Otherwise, it's back to the road and taking a long way round to Ajo via the West Tucson-Ajo Highway, almost skirting the Mexican border. You could stop by Kitt Peak for amazing views or check out the cool observatory here if you're into astronomy. Science and nature combined.
The road is pretty amazing. It's insanely flat and very desert-y, with mountain peaks flashing jagged in the background. Classic Americana road trip stuff.
At Why (seriously: a town called Why), turn off for the Organ Pipe Cactus National Monument. This is some crazy magic going on with those eponymous organ pipe cacti. Walking here feels like walking on the bottom of a giant undersea landscape – without the water. You can drive one of two loops and stop off for strolls and photo ops.
Then it's on to Ajo, ten minutes north of Why.
Day 3: Ajo to Yuma (2.5 hours)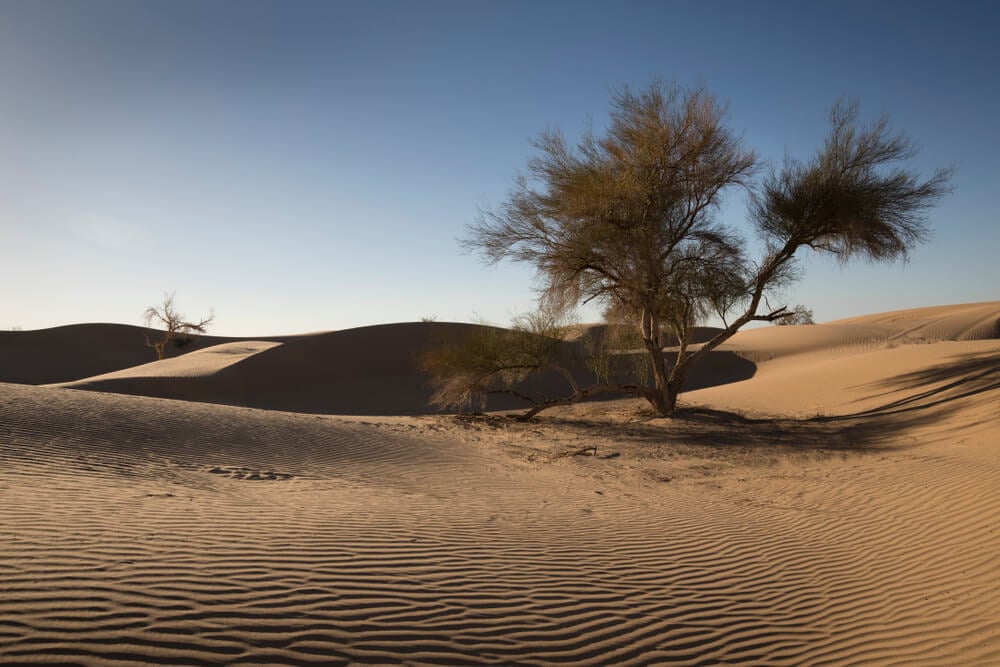 From Ajo, you'll pass through Childs, continuing along Route 85 'til you reach Gila Bend – named for a pretty much 90-degree bend in the Gila River not far from the town.
Gila Bend itself is worth a stop, for sure. Drive past the smaller town of Theba and take a right turn onto Rocky Point Road; you'll eventually end up at Painted Rock Petroglyph Site. Here, you'll find prehistoric paintings etched into rocks and boulders – all explorable via a short trail.
Breathe in that Sonoran Desert air and see how ancient Arizona really is. If you feel like sticking around, there's a pretty off-grid campground.
Otherwise, you'll be following the course of the Gila River along I-8 all the way to Yuma – your destination.
It's a Wild West sorta city with a Wild West history, tucked right up against the border of California and Mexico. It's also an infrequent filming location and was even used in the Return of the Jedi – specifically, the Imperial Sand Dunes 15 minutes out of town.
If you feel like walking, or getting involved with the free camping (best in the cooler months – summer is hell), then the serene Kofa National Wildlife Reserve is your home for the next few days.
Best Stops: Painted Rock Petroglyph Site; Kofa National Park; Imperial Sand Dunes.
Where to Eat: local food and unreal views at Peppermint Bay (Woodbridge); casual eats at Bruny Island Seafood Restaurant.
Where to Stay: Keep it modest at Hacienda Motel ($); splurge – somewhat – at La Fuente Inn & Suites ($$).
Driving in Arizona
Mostly you'll have an awesome time.
But… Arizona is hot. Arizona is dry. And the distances between any form of civilisation can be insanely huge, with not a lot in between. It's not always sunny, though.
There's a monsoon season from June through September; downpours can cause flash-flooding. Then there are those colossal dust storms – called haboobs – that can make driving pretty dangerous. Not driving in a storm of the wet or dusty variety is a smart idea.
As long as you're stocked up with water (especially in summer) for you and your car, and you have supplies, and extra fuel (just in case), there's no reason why you shouldn't be fine driving in Arizona.
First of all, there's the small issue of getting your hands on a car…
Renting a Vehicle in Arizona
Though you're probably thinking about booking a rental car online before you travel, there are plenty of places where you can physically go to a rental agency and talk to a human being about renting some wheels.
Airports are the place to go. Tucson and Phoenix are home to the biggest airports in Arizona; it's here you'll find major chains, including Hertz, Avis, Budget, and Enterprise – all offering comprehensive rental packages.
And they're fairly affordable, too.
Another thing you can consider is an RV. They're a bit more expensive, but pretty much cover all your accommodation — and make room for some epic stories, too. Look into renting an RV in Phoenix if that sounds 'ight!
You'll need to be over 21 to rent a car in Arizona, although Avis and some other companies in larger cities may allow 18-year-olds to rent. Other things to note include…
Age Surcharge: If you're under 25, expect to pay 10-20% extra at the rental desk when picking up your car, even if you booked online.
Bond/Deposit: It varies, but generally the company will "hold" 20% of the total rental cost as a deposit until the rental is returned.
Additional Drivers Charge: In many cases, you can have an additional driver on the rental car for no extra money, which is great (unless the other driver happens to be under 25).
Additional insurance is never a bad thing. If you want to be more fully covered (just in case), then RentalCover.com is a great option.
Insurance? Check. Rental car? Check. Rules of the road? Let's take a look at those…

Sort out your rental before you're road trips in Arizona to get the best price. rentalcars.com simplifies the process at a lower cost and can match you with the right vehicle for your adventure.
Road Rules in Arizona
Arizona is an American state, which means they generally follow basic US rules. Drive on the right. Don't drive over the speed limit, etc.
If you're from Australia, the UK, New Zealand, Japan, Thailand, or anywhere else where driving on the left is the norm, you'll have to get used to driving on the right. It might sound simple, but it can be easily forgotten.
If you really want to get into the nitty-gritty road rules in Arizona, you may want to read through this very official list of regulations enforced in the state.
Speed limits vary depending on what community you're in, so pay attention to road signs. There's also the "move over" law, in which you are required to move over for emergency vehicles. Other standard stuff includes wearing a seatbelt, not being drunk, and not using your phone when driving.
There are also a few oddities…
Heard of the Stupid Motorist Law? It's an Arizona-only law enacted in 1995 that states, basically, if you've made a mistake based on a "stupid" decision, you've got to foot the bill.
Riding an animal, or a vehicle drawn by animals (i.e. a horse), means you need to follow the same laws as a car. They are treated the same as vehicles. Also, it's illegal to spook a horse being ridden.
If you're riding a motorbike, anyone over the age of 18 doesn't need to wear a helmet. We don't recommend this. (You are, however, required to wear protective goggles).
It's illegal to drive along an Arizona road in reverse (specifically in the city of Glendale).
It's unlawful to drive too slowly. If you're causing a line to form behind you – that's five cars or more – you legally have to pull over and let them pass.
Okay, enough of that.
Well, not exactly; we've got some handy insurance information to pass on to you now. After that, though, we'll be getting to the main event – some of the best road trips in Arizona, of course.
Insurance in Arizona
Boring, you may be thinking, but no matter how boring you think it is, insurance is important. It can save you forking out a whole extra ton of dough if something happens to you and/or the vehicle you're driving.
Luckily, a lot of chain rental companies have insurance included in the booking – including the all-important Collision Damage Waiver (aka Basic Waiver). But it's not always that comprehensive. Sometimes certain types of damage – a chipped or cracked windscreen or a tyre puncture – aren't covered.
Personal Accident Insurance is optional at the rental desk. It covers you and passengers for any medical attention you may need arising from an accident. It'll set you back between $10-15 dollars per day extra. Another add-on is Roadside Assistance (covering towing and key lock-out), which is also around $10-15 per day.
This is all well and good, but it makes far more sense to grab yourself some good rental insurance before travelling. It saves you money in the long run and stops insurance babble from making you spend even more money at the rental desk.
ALWAYS sort out your backpacker insurance before your trip. There's plenty to choose from in that department, but a good place to start is Safety Wing.
They offer month-to-month payments, no lock-in contracts, and require absolutely no itineraries: that's the exact kind of insurance long-term travellers and digital nomads need.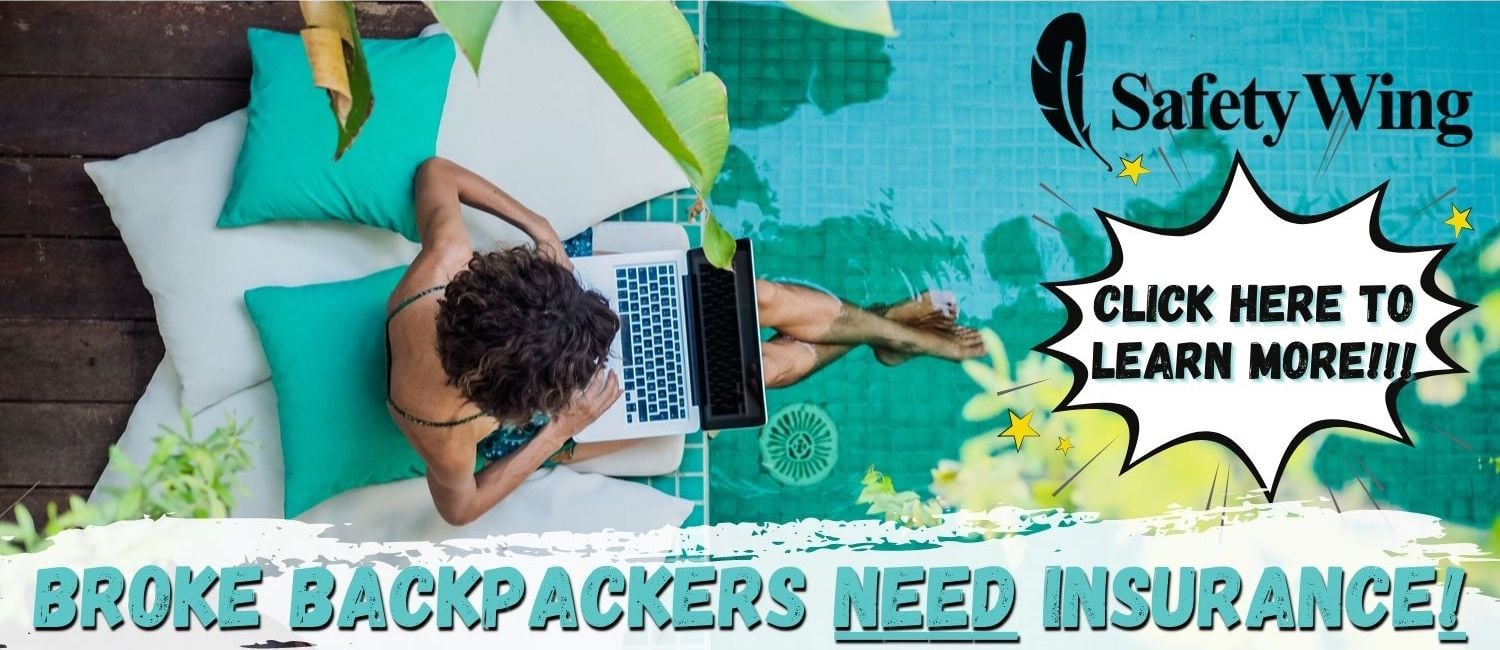 SafetyWing is cheap, easy, and admin-free: just sign up lickety-split so you can get back to it!
Click the button below to learn more about SafetyWing's setup or read our insider review for the full tasty scoop.
What To Pack for a Road Trip in Arizona
If you're not careful, Arizona's wilderness will smack ya to next Monday. There are six road trip essentials I never go traveling without: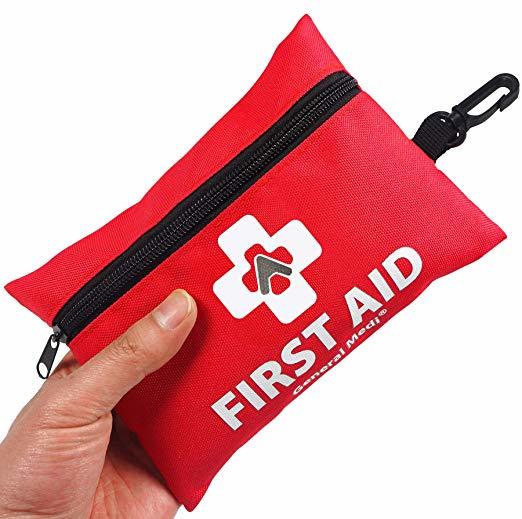 1. First Aid Kit: Even if you don't plan on doing anything extreme on your trip, like hiking, climbing, or other extreme sports, you never know what could happen. You could cut yourself while cooking, smash a finger in a car door, or burn yourself on a hot radiator. A first aid kit will be able to handle most of these minor situations.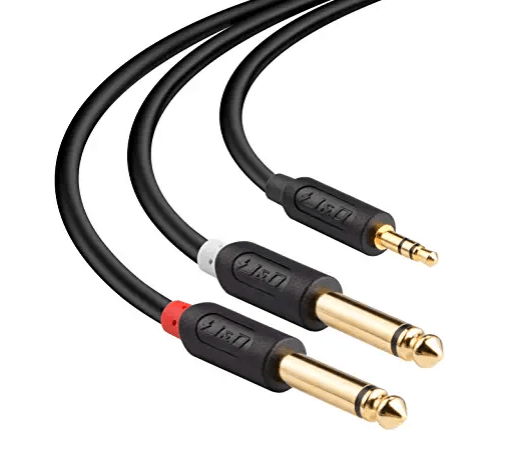 2. Aux Cord: One of the only things to do on a long car ride by yourself is to listen to music or a podcast. Since most people use their phones as an MP3 player these days, an auxillary cord is crucial to preserving your sanity. If there is no auxiliary port in your car, buy a radio transceiver or use a portable speaker.
3. Phone mount: It's very dangerous to be looking down at your phone while driving. If you need to have access to your phone, for maps and what-not, buy a mount for it. This way, you can keep your eyes on the road and your phone won't be far from your field of view.

4. Headtorch: Every backpacker should have a head torch! A decent head torch could save your life. If you want to explore caves, unlit temples, or simply find your way to the bathroom during a blackout, a headtorch is a must. Currently, I'm using the Petzl Actik Core rechargeable headlamp – an awesome piece of kit! Because it's USB chargeable I never have to buy earth polluting batteries.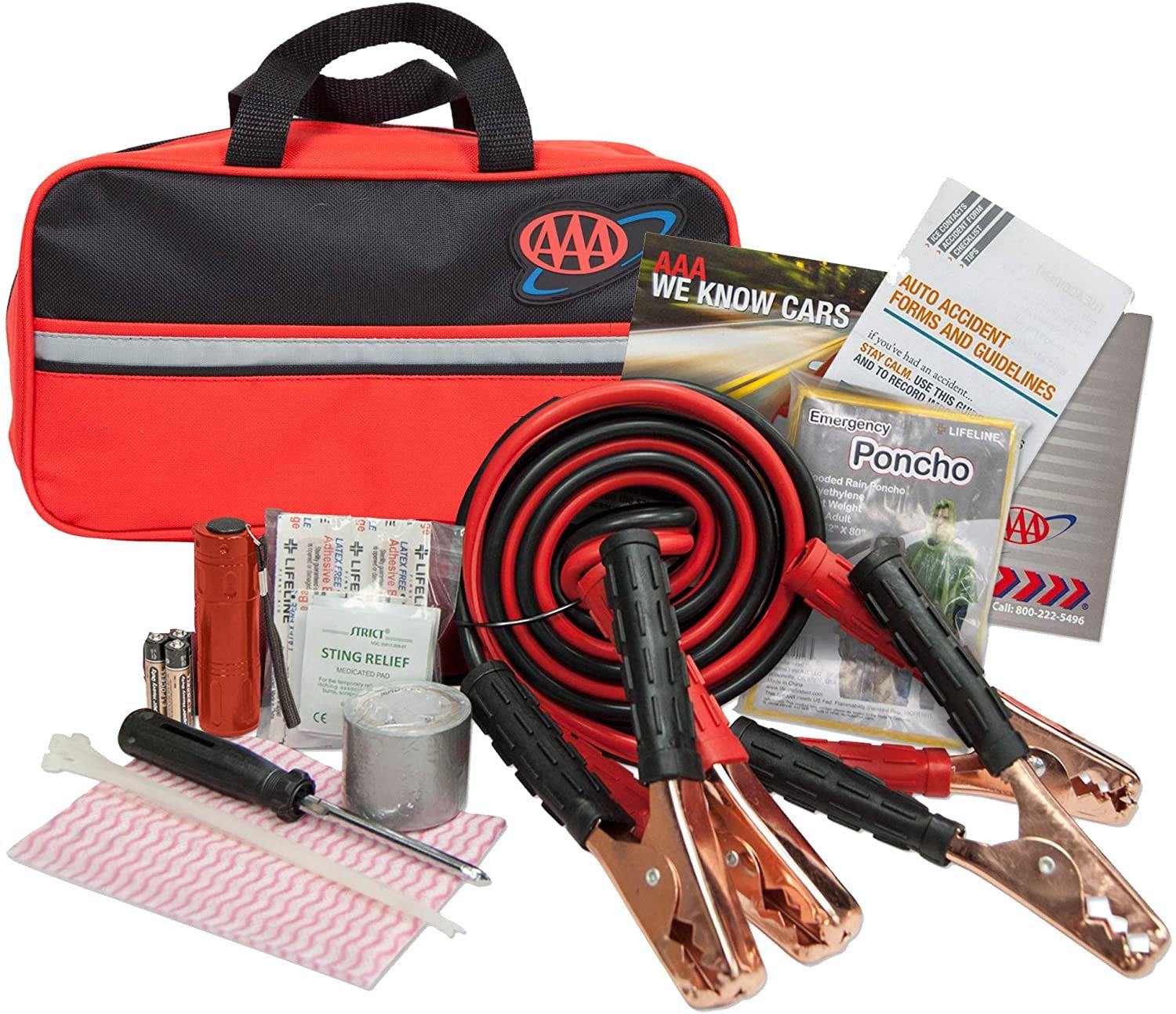 5. Roadside Emergency Kit: Just like you never know what could happen to yourself, one never knows what can happen to their car. A vehicle can mysteriously fail, break, run into a ditch; all that and then some. Most emergency kit include a pair of jumper cables, a tow rope, a set of essential tools, and ties.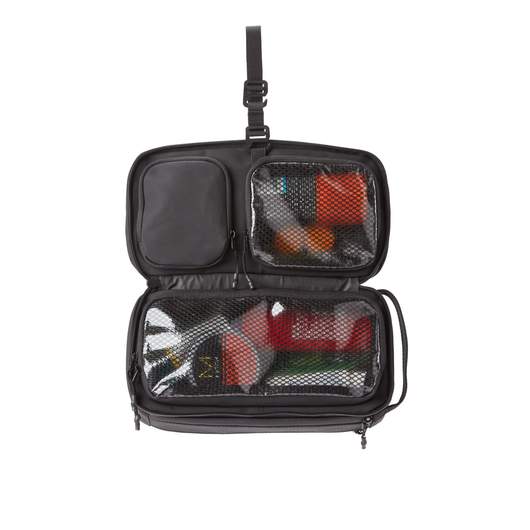 6. Toiletry Bag: I always travel with a hanging toiletry bag as it's a super-efficient way to organise your bathroom stuff. Well worth having, whether you are hanging it from a tree whilst camping, or a hook in a wall, it helps to have quick access to all your stuff.
For plenty more inspiration on what to pack, check out my full road trip packing list.
Final Thoughts on the Best Road Trips in Arizona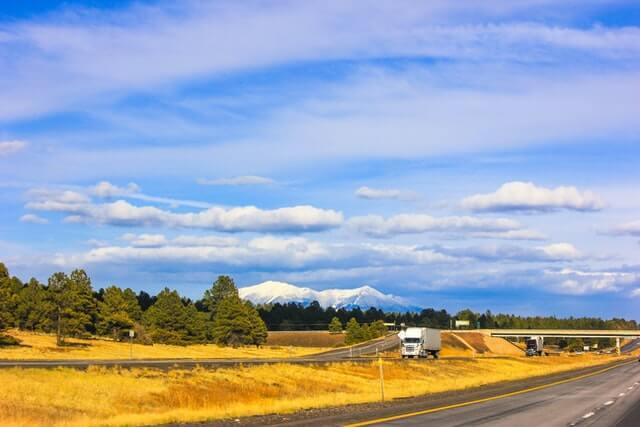 There's no two ways about it – Arizona is truly awesome. How can a state with one of the world's natural wonders – the Grand Canyon – not be? Plus it's got one of the most famous roads in the world – Route 66. And, as you've just read, a whole ton more going for it. Arizona wins.
Yes, there's a lot of desert going on, but that makes driving easy – and pretty iconic if we're being honest. There's nothing quite like driving along the open road with no other drivers passing you, great tunes playing, the sun beating down, weird mountains and cliffs in the background. We have no doubts that you'll love it as much as we do.
If you're planning on exploring the neighbouring states, check out our Best Road Trips in Southwest guide!
---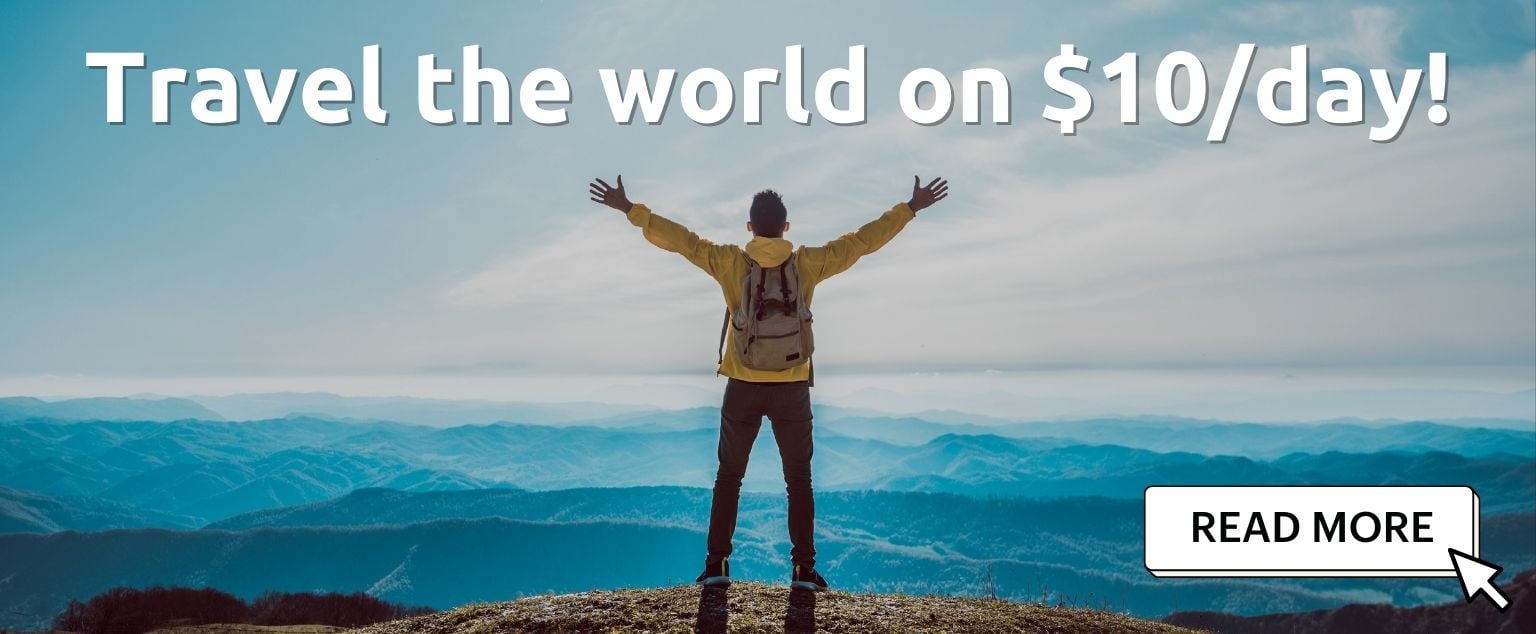 And for transparency's sake, please know that some of the links in our content are affiliate links. That means that if you book your accommodation, buy your gear, or sort your insurance through our link, we earn a small commission (at no extra cost to you). That said, we only link to the gear we trust and never recommend services we don't believe are up to scratch. Again, thank you!