Flagstaff is a perfect homebase for your next outdoor adventure and a definite stopping point if you're doing the drive along Route 66. Staying there gives you everything you'd need – access to the skiing and hiking trails of the beautiful San Francisco Peaks and a bustling city that provides the modernity of city life like great places to eat, drink, and get your culture on.
The one downside? Most of the hotels in town have a pretty steep rate, no matter what time of year you're planning to go. But not to fret, there are a number of places to stay in and around Flagstaff that are not going to be a killjoy. Better yet, if you're up for a little drive, there is a genuine hostel in the town of Williams, AZ.
Quick Answer: The Best Hostels in Flagstaff

Do You Want to Travel FOREVER??
Pop your email in below to get a FREE copy of 'How to Travel the World on $10 a Day!'.
What to Expect from Hostels in Flagstaff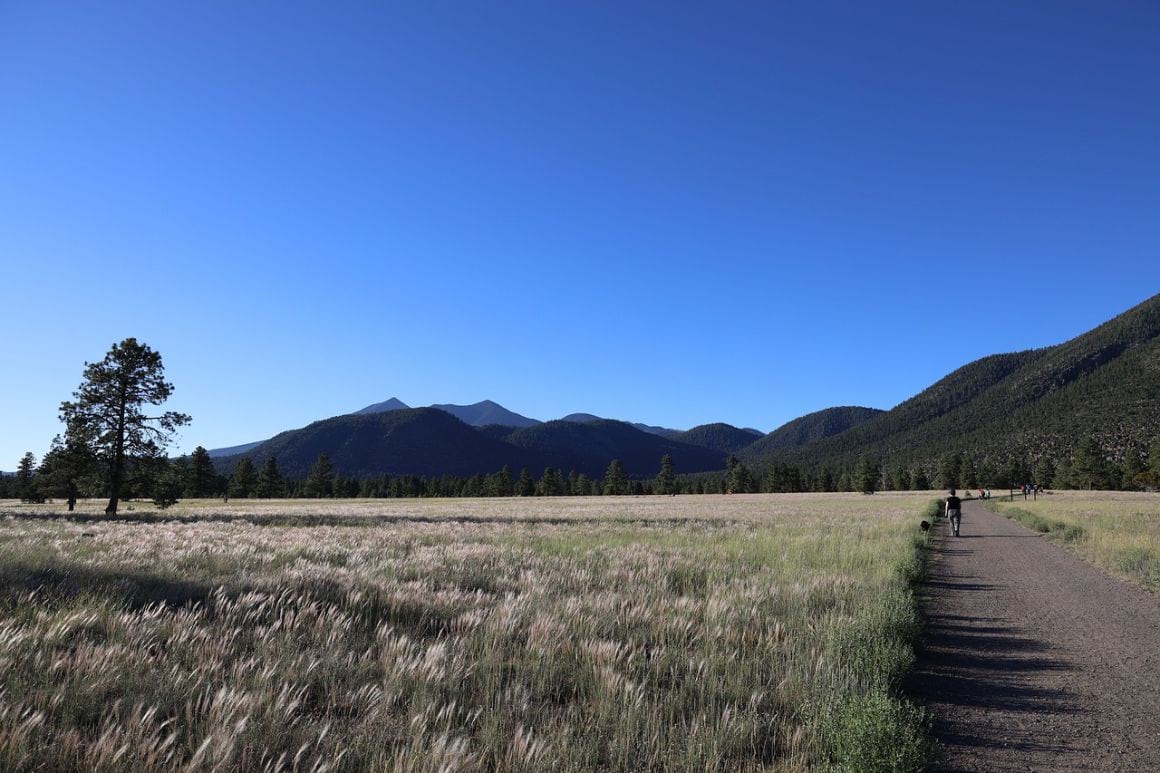 Let's guess, you love hostels? We do too! Let's face it, that's why we're here – to bring you the best hostels around and to find you the perfect place to stay in Flagstaff! But we gotta be real, it's slim pickin's in Flagstaff. No, really, there's like nothin'. Yeah, we are saddened by that too but hey, all that means is that Flagstaff is a great off the beaten track location to add to your USA backpacking trip!
But wait! Cheer up! Turn that frown upside down. We've still got a list for you. Yes, it may only have one hostel on the list, but we've completed the list with some awesome places that are missing the hostel title, but definitely have a hostel-like feel (especially in the price tag). This list includes places like affordable hotels, motels that aren't gonna creep you out, room stays, and even glamping. Yeah, it's a pretty rounded-out list, but the best part is that they all are not going to blow up your travel budget. This way, you can figure out what's right for you without breaking the bank.
So, let us begin!
The one hostel in the area is located in Williams, AZ which is up the road from Flagstaff. The other hostel-like places on the list are in Flagstaff itself. Some are in downtown while others are either nestled in the beautiful wilderness or conveniently positioned along the highway for easy in and easy out.
You can find reasonably priced places to stay starting at about $50 a night. Depending on the season, the rates will change, obvs. Also, expect to pay more for things like a private bathroom. The one good thing is that most of the places on our list are set up with linens and towels. So you're not going to be roughing it at these prices.
Since this is the 21st century there's free wifi everywhere, even when getting back into nature when Glamping – cool, right? Nearly all places have a TV to relax and zone out in front of. If you're looking to keep costs down by cooking your own meals (a thing we love about traditional hostels too), check out the room stays – there you can use the shared kitchen without a problem.
Each place on the list has something enticing. From a pool or a hot tub, to a hammock or backyard you can definitely relax after an adventurous day enjoying everything Flagstaff has to offer. You won't be disappointed with the places to stay, even if they aren't technically hostels.
As for getting around Flagstaff, you'll definitely want to be traveling by car and it makes an ideal stop on an Arizona road trip. It's gorgeous here, but you'll want to get out and see everything nature has to offer, and that means going for a drive. The good news is that parking is not much of an issue. Most places have onsite free parking. This way you can drive out to the Grand Canyon or Sedona and back again without worrying about where to put your ride.
Best Hostels in Flagstaff
So, now you've got the ins and outs of what to expect from our Best Hostels in Flagstaff list. Let's get into it and go over what each one has to offer.
1. Best Overall Hostel in Flagstaff – Williams AZ Hostel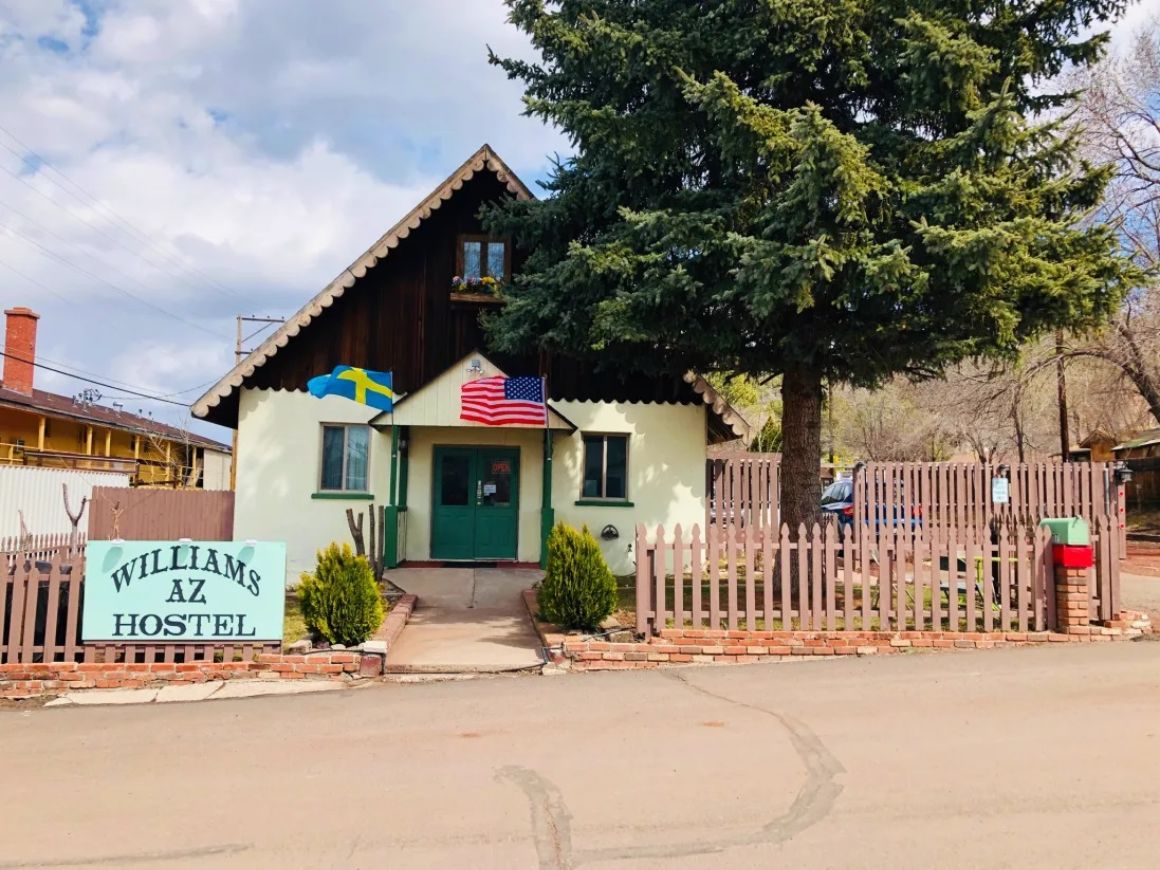 Located in Williams, AZ
Shared Kitchen
Okay, let's get the awkward out of the way first – Williams AZ Hostel is located in Williams, not Flagstaff. Yes, this is about a 40-minute drive from Flagstaff. But we couldn't ignore the awesome rates and actual fact that it's a traditional hostel. We just had to include it on our list of Best Hostels in Flagstaff. Honestly, we had to name it the Best Overall Hostel too (Ya know, cus it's the only one!)
So, now that that's done, let's explain why it's so great.
Firstly, the rates are unbeatable. You're not going to find lower prices just about anywhere in the area.
Second, you can bunk it up in a dorm or pick a private room if you'd rather. All the beds in the dorm are singles so there's no one climbing into a bunk above you. They all have their own light and outlet, you'll be totally set up when you're tucked into bed.
Why you'll love this hostel:
Closer to the Grand Canyon than Flagstaff
Historic Town
Linens & Towels Included
The super awesome thing about staying in Williams? You're actually closer to the Grand Canyon than if you stayed in Flagstaff. So, if that's a major thing on your To-Do List then you should definitely check out William AZ Hostel. It's the perfect budget place to stay for the Grand Canyon.
In fact, most people stay in Flagstaff because of the awesome adventure activities there are to do around here and this hostel puts you even closer to the action.
This historic town is a tourist spot in and of itself. So don't be worried, you're not going to be staying out in the boonie. Instead, you're a short walk to the town center that you're gonna want to check out when sightseeing in the area anyway!
The hostel vibe is alive and well at Williams AZ Hostel. It's communal spaces like the shared kitchen and lounge are a great way for fellow travelers to meet and mingle. If you're looking for a true hostel in the Flagstaff area, look no further.
Is This the Best Backpack EVER???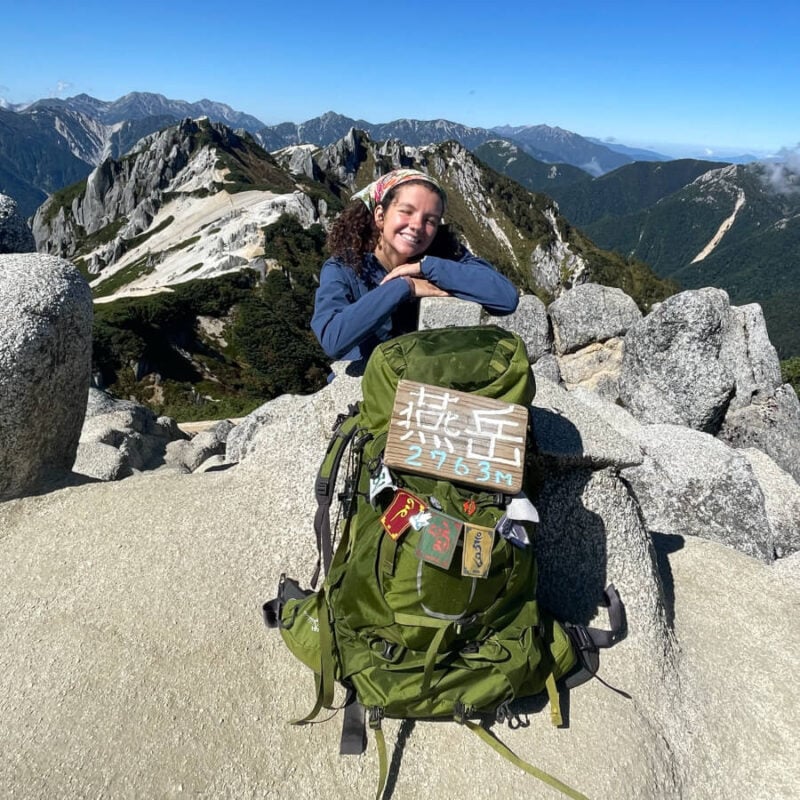 Other Budget Accommodations in Flagstaff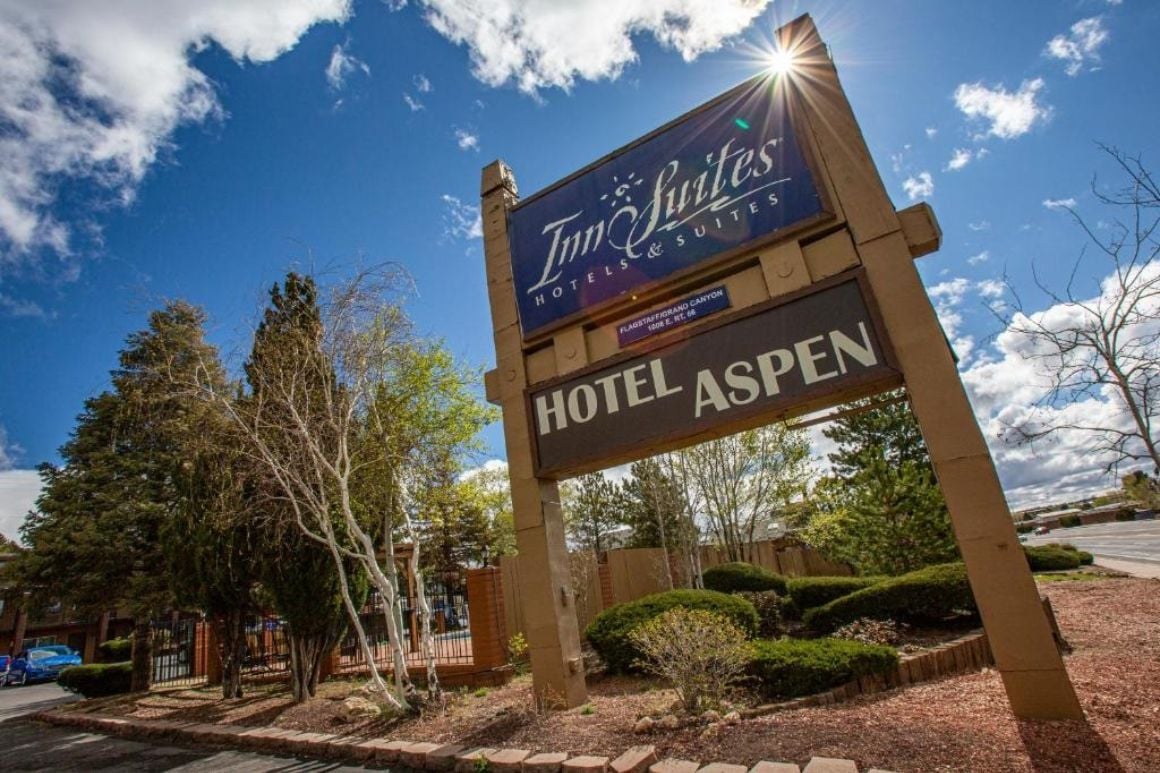 $$
Type of Accommodation: Hotel
Pool
Close to Northern Arizona University
You're right, Hotel Aspen Flagstaff/Grand Canyon InnSuites is definitely a hotel and a hotel with a bloody long name! There's no denying that. But what we also couldn't deny was that their rates were pretty darn decent and at times, downright awesome and really, hostels are mostly all about saving a few $$ amirite?!
Now you could choose to stay in one of the suites, where you'll have a whole set up to yourself including a full kitchen and sitting area, but let's be real, that's gonna cost you a pretty penny. Unless you're splitting the bill about 10 ways, maybe that's not the best decision. Instead, looking at their double rooms, the rates are pretty good. Especially, if you're traveling with a mate and can slip the bill, it's totally doable. So check it out.
Staying at a traditional hotel definitely has its perks. Each room has a private bathroom and super comfy beds, you can't really go wrong. The 24-hour front desk and large free parking lot are both nice things to have too. The icing on the cake is that pool. If you're coming to Flagstaff during the hot summer months, a dip in the pool is priceless.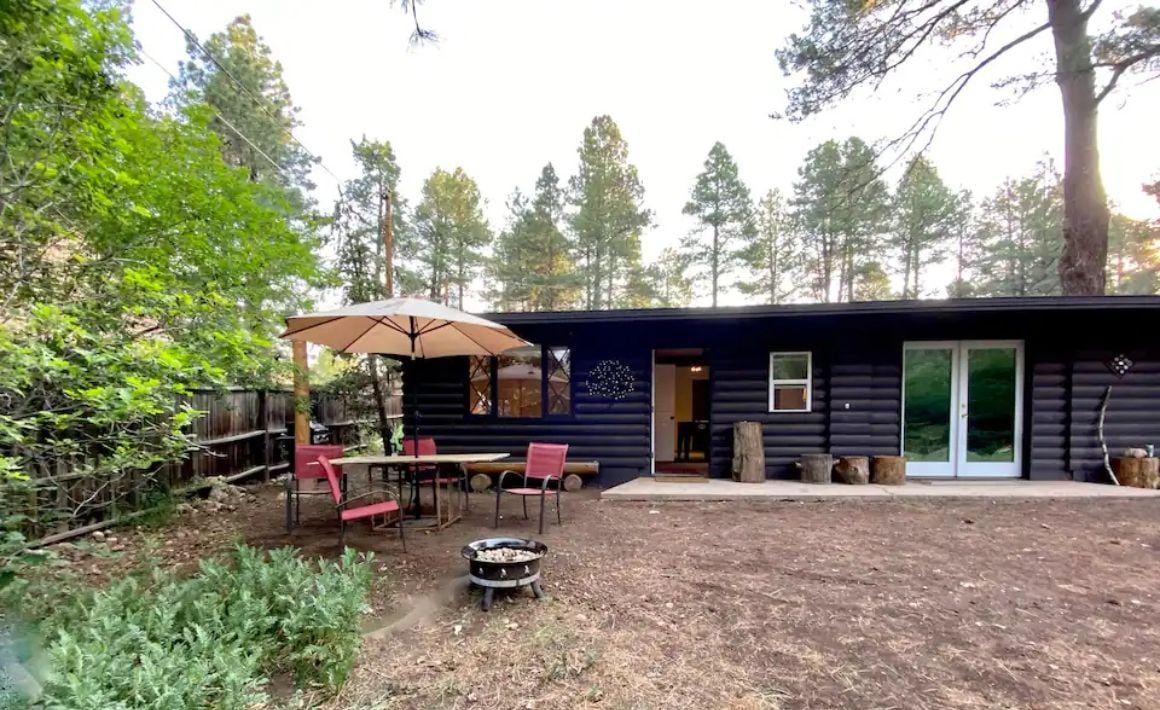 $$
Type of Accommodation: Cabin
Glamping caught your eye? Yeah, ours too!
What's involved in this type of glamor camping? Let's break it down: It's a cabin with solid walls – so no fabric tent here. I mean, it's kind of all the fun stuff about camping without all the rubbish bits really! What's not to love!?
There is electricity. So feel free to flick on the lights and charge up your device without an issue. There's also Wi-Fi and a designated work station, so you can log on and get some serious work done if you need.
There is heating and even a heated mattress on the king-sized bed, in case you get a bit chilly. Portable fans should do the trick if you're a bit overheated.
As for making your own food, there is a kitchenette. Think microwave, fridge, and hotplate along with everything you'll need to cook up something yummy like pots, plates, and utensils.
To really chill out and relax, there's a hammock, fire pit, and hot tub to enjoy. Yass! So after a day exploring epic places like Red Mountain, you can really take a load off!
So, where's the camping part come in? Well, it's nestled in the beautiful woods and there's 'technically' no running water. Drinking water is provided so you'll go be fine with washing your hands, dishes, and brushing your teeth, etc. But there's no shower and the bathroom has a dry flush toilet. Don't worry, it's nothing a little dry shampoo and a quick internet search on Laveo toilets can't fix.
So, this place is really more glam than camp.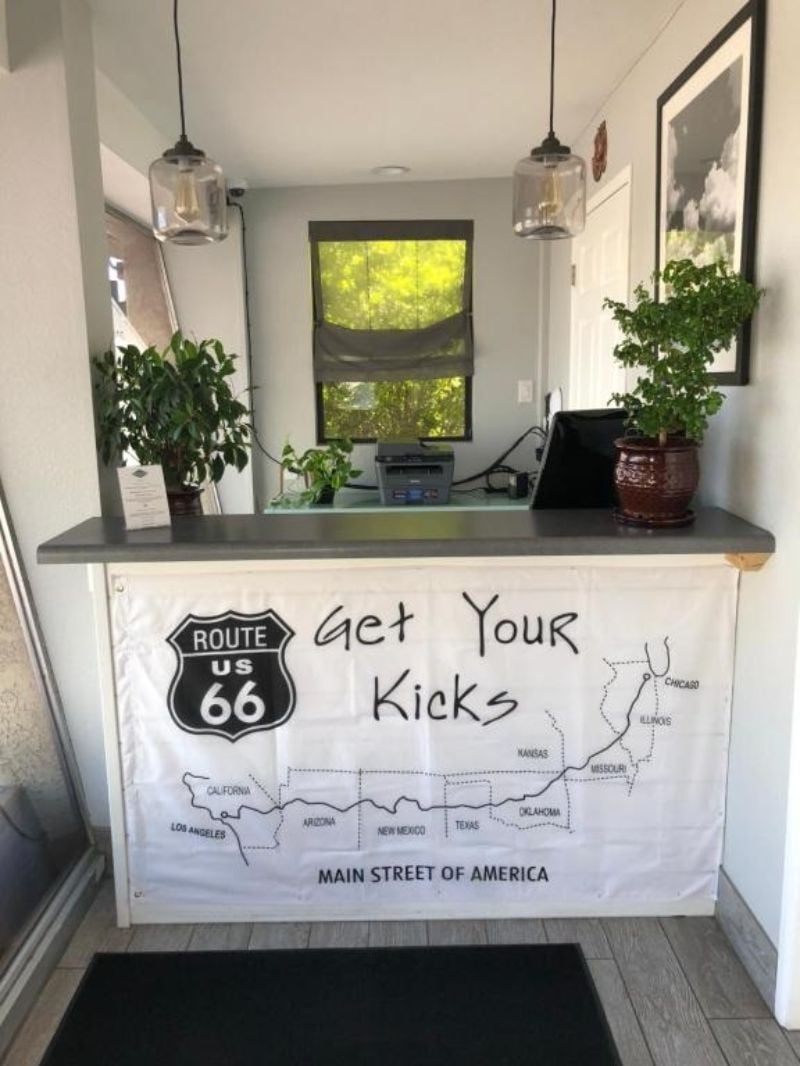 $$$
Type of Accommodation: Motel
Microwave
Express Check-in & Check-Out
Yup, Mountain View Inn is a motel. So that means you're definitely going to have a room all to yourself with a private bathroom. Sometimes, that's exactly what you need: a private room and your very own bathroom right! Especially if you're spent all day on the road and you just need some peace and quiet!
Sure, you can choose to stay in a place where you share a whole bunch of things to keep the rates low. But seriously, sometimes you just need your own space without anyone else. At Mountain View Inn you can just sit back, flick on the tv and freely go back and forth to the bathroom without a care in the world! Drip dry all you like here if that's your style!!
Some other nice things about Mountain View Inn? The view (it's so nice it's even in the name), the large free parking lot, oh and the rate isn't going to kill your travel budget for the range of services available. It's also not one of those super creepy serial killer type motels either, which is a bonus!!

Our GREATEST Travel Secrets…
Pop your email here & get the original Broke Backpacker Bible for FREE.
Cozy Private Room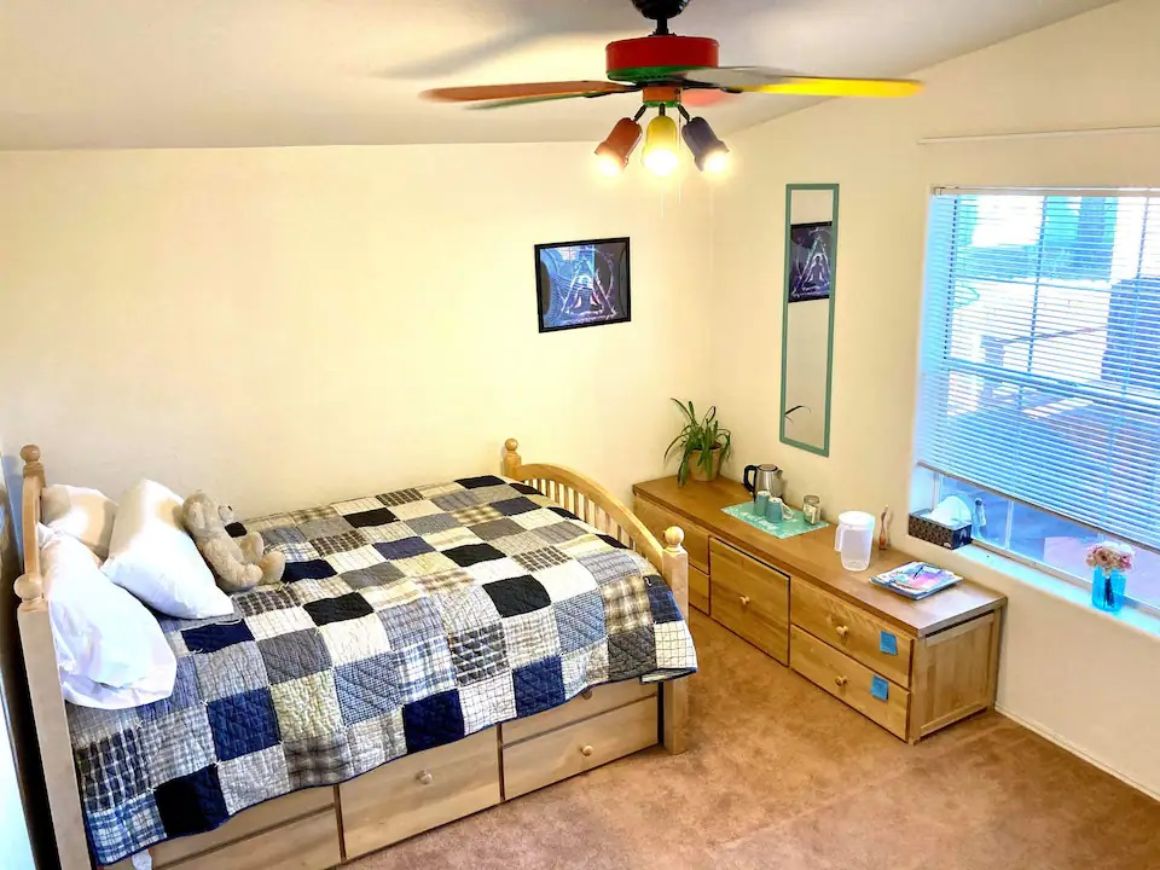 $
Type of Accommodation: Room Stay
This super cozy private room in Flagstaff is a perfect place to stay if you're looking for quality accommodation at a great rate.
The room itself is perfect for both a solo traveler or a couple. The room has everything you'd need for a pleasant stay including a big comfy double bed that is warm and welcoming.
The shared spaces are key to keeping costs to a minimum here during your stay. Cooking up your own meal is an easy way to stick to your travel budget. The kitchen is ready for you with everything you'd need to whip up a storm. Even if you're not looking to make a full three-course meal, just being able to keep your stuff in the fridge and have a few chilled snacks is a nice option.
Another way the property is able to keep costs to such an affordable rate for such a lovely place is the shared bathroom. This is pretty common in many guest houses and B&B's and with such attentive staff who make sure the facilities are always clean and tidy, it's not a big deal at all!
To top it all off the living room, patio and garden are the perfect places to kick back and relax after a day exploring Flagstaff. They also mean you get a bit of that hostel vibe by providing great areas to mingle with other guests and share tales of your adventures with.
Cozy Private Room is one of our favourites in Flagstaff but they're not taking guests right now. We're not sure if they're closed for good but we hope they'll come back soon.
Flagstaff Hostels FAQ
Travel Safety Tips for Flagstaff
ALWAYS sort out your backpacker insurance before your trip. There's plenty to choose from in that department, but a good place to start is Safety Wing.
They offer month-to-month payments, no lock-in contracts, and require absolutely no itineraries: that's the exact kind of insurance long-term travellers and digital nomads need.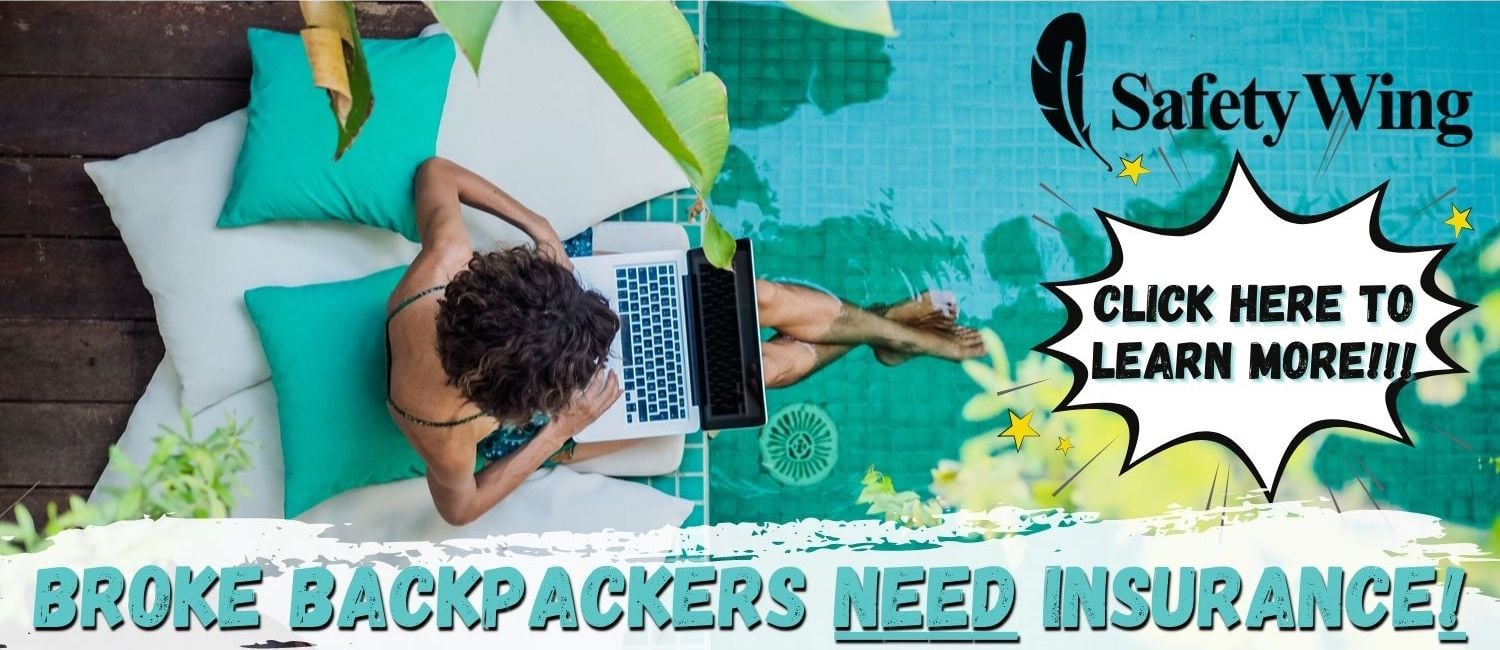 SafetyWing is cheap, easy, and admin-free: just sign up lickety-split so you can get back to it!
Click the button below to learn more about SafetyWing's setup or read our insider review for the full tasty scoop.
More Epic Accommodation in Arizona
Hopefully, by now, you've found the perfect budget accommodation for your upcoming trip to Flagstaff.
If you're not feeling the hostel or guesthouse vibe, then no worries because there's a whole heap of different accommodation options available in town too. Why not check out the Flagstaff Airbnb options, or how about staying in an amazing cabin in Flagstaff? There's even some impressive Flagstaff VRBO's you can check out too if you want more options.
If you're planning to travel further and explore Arizona then look no further for guides to other popular spots:
Final Thoughts on Best Hostels in Flagstaff
Okay, so did we do it? I think we got there in the end guys! All the places on our Best Hostels in Flagstaff are fan-freaking-tastic regardless if they have the title of "hostel" or not. I mean, let's crush the system and get rid of labels, or something like that! Anyway, these places give guests a fabulous stay at rates that go easy on the wallet. We think that Williams AZ Hostel is a tried and true hostel (even if it's just down the road from Flagstaff), that's why we've named it Best Overall Hostel in Flagstaff.
So, go ahead and do it. Choose a place from our Best Hostels in Flagstaff. You won't regret it because after all, the destination itself is pretty epic so why overspend on accommodation anyway!?
---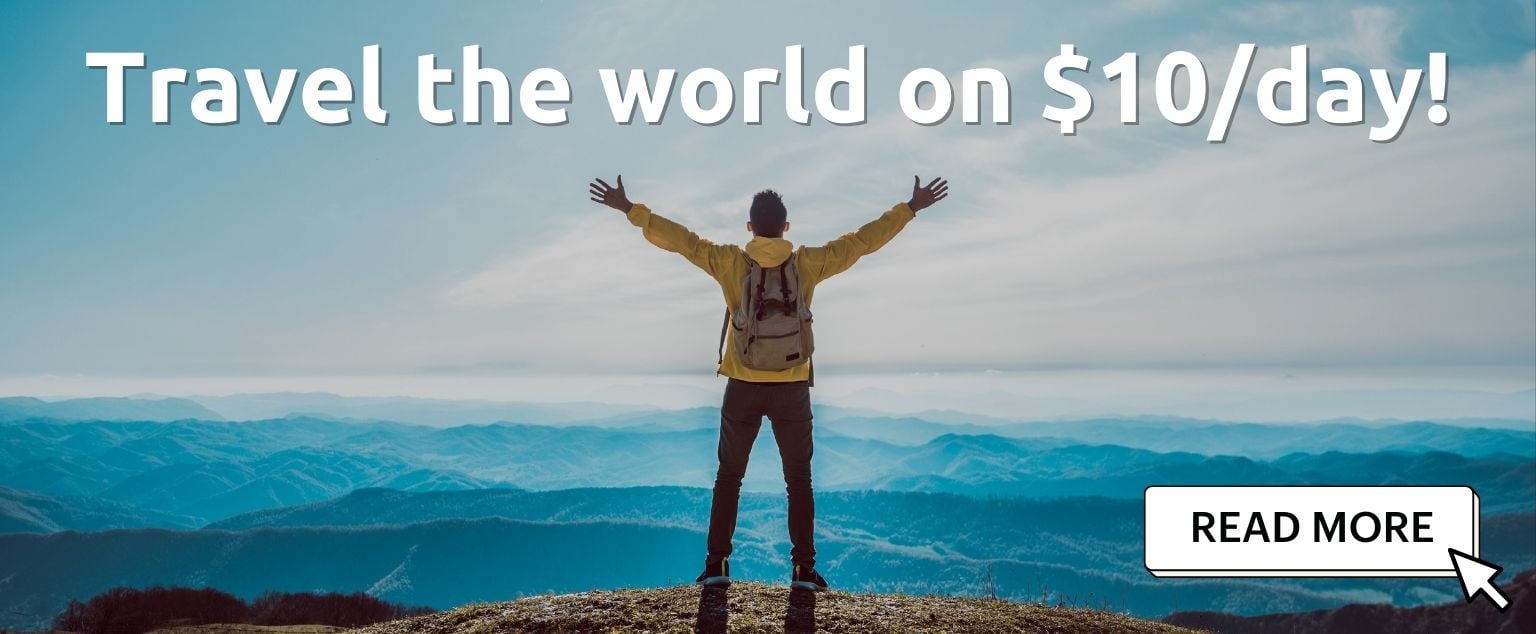 And for transparency's sake, please know that some of the links in our content are affiliate links. That means that if you book your accommodation, buy your gear, or sort your insurance through our link, we earn a small commission (at no extra cost to you). That said, we only link to the gear we trust and never recommend services we don't believe are up to scratch. Again, thank you!