Sedona isn't well known to visitors from outside the United States – but if you're looking to check out the Grand Canyon, it can be a great option for staying nearby!
It is also easily reachable from Phoenix and Flagstaff, giving you the opportunity to explore everything else Arizona has to offer. Convenient location aside, Sedona is a unique city with beautiful desert scenery and interesting cultural attractions that make it a worthy destination in its own right.
As it is a desert city, Sedona is quite spread out and in an inconvenient layout for easily getting around. This means it's important to have a good idea of what areas you want to stay in beforehand. There are also some interesting towns and villages surrounding Sedona that are worth exploring.
That's why I've created this guide! I have listed the five best neighborhoods in and around Sedona, and conveniently categorised them based on what kind of travellers they are best for. Whether you're a family of four or a solo backpacker, I've got you covered.
So let's get started!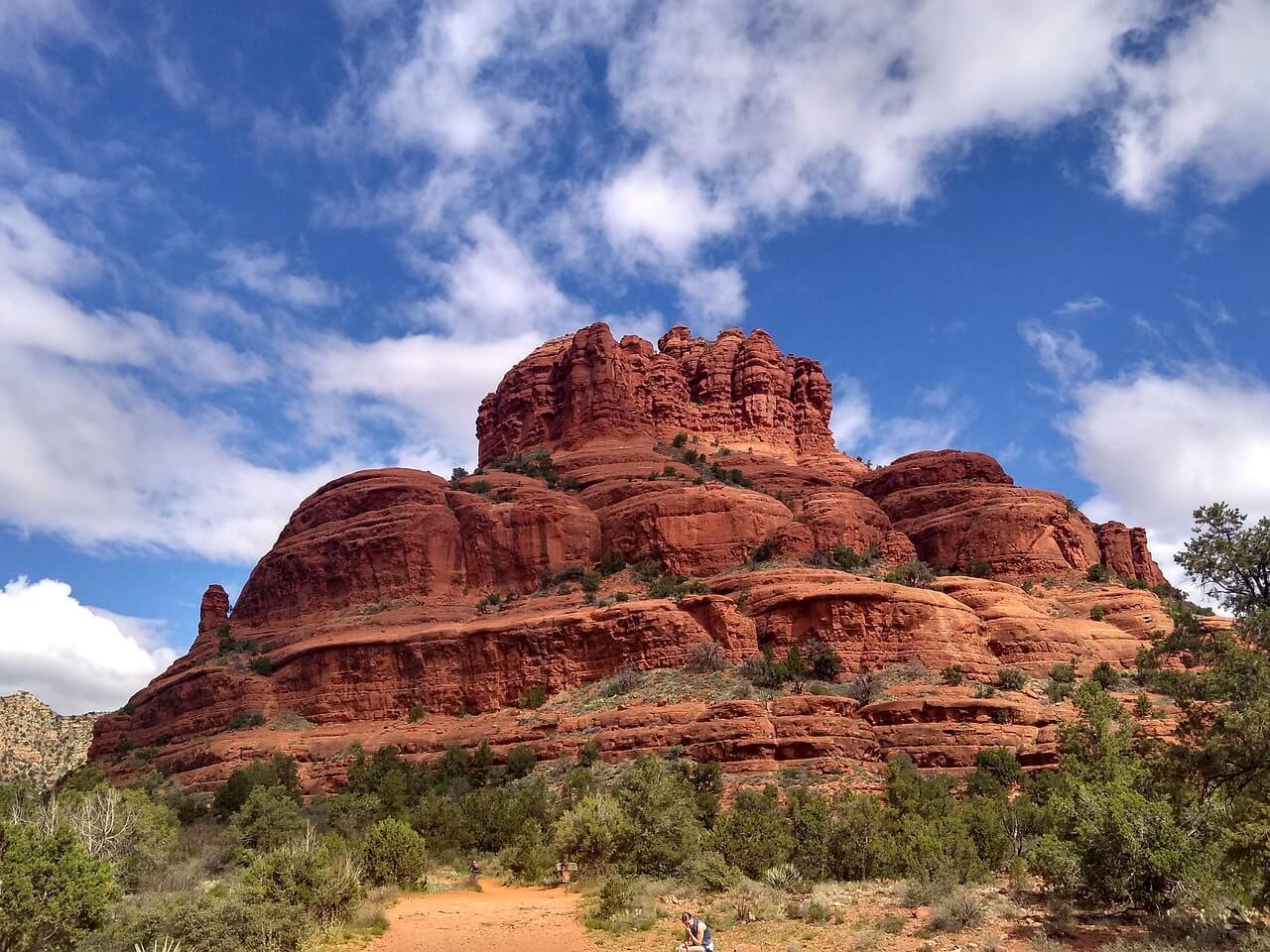 Looking for a specific place to stay? These are our highest recommendations for places to stay in Sedona.
Unlock the The Broke Backpacker's GREATEST Travel Secrets!
Sign up for The Broke Backpacker Newsletter below to receive weekly tips on the travel-life + a FREE copy of The Backpacker Bible!
There are plenty of fantastic Airbnbs in Sedona – but this Cool Loft Retreat is part of their Plus collection! This means it is the highest of standards and comes with some luxury extras you wouldn't find in regular apartments. It is certainly pricier than our other picks – but absolutely worth it if you are looking to splurge and it's perfect if you're looking at where to stay to visit the Grand Canyon.
One of the few five-star hotels in Sedona available in the area, L'Auberge De Sedona is truly the pinnacle of luxury in the city! The spacious rooms are kitted out with modern technology, luxury finishes and spacious showers. Guests are also guaranteed great views overlooking either the nearby river or the hotel's gardens.
Though this hotel may seem pretty basic, it is well located in the centre of town and comes with some of the best rates in the city – perfect for budget travellers and backpackers! Rooms are spacious and well furnished, and free high-speed WiFi can be accessed throughout the hotel.
FIRST TIME IN SEDONA
FIRST TIME IN SEDONA
Tlaquepaque
Whilst most visitors to Sedona head to Uptown, Tlaquepaque (which is also part of the city centre) offers a calmer atmosphere – perfect to ease yourself into the area!
ON A BUDGET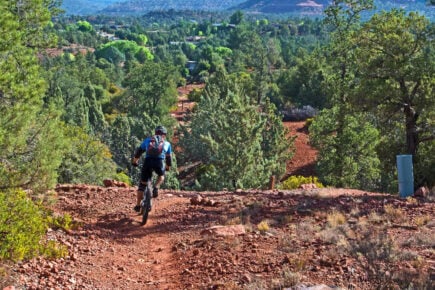 ON A BUDGET
Chapel
Despite featuring one of the most recognisable landmarks in Sedona, Chapel is not an area frequently visited by tourists!
NIGHTLIFE
NIGHTLIFE
Uptown Sedona
Uptown Sedona is the beating heart of the city and where you will find most of the major attractions! Though Sedona isn't a nightlife destination, there are still some excellent bars, clubs and restaurants in Uptown.
COOLEST PLACE TO STAY
COOLEST PLACE TO STAY
West Sedona
Whilst Uptown Sedona has historically been the main hub for tourists, West Sedona is experiencing a major revival that makes it a worthy destination in its own right!
FOR FAMILIES
FOR FAMILIES
Oak Creek
Though formally a part of the Sedona area, Oak Creek is considered a village in its own right! For families, Oak Creek gives you some additional peace and quiet whilst still giving you access to excellent hiking trails,
Right in the heart of the desert, Sedona has a somewhat isolated atmosphere even though it is only a short drive away from both Flagstaff and Phoenix.
This makes a visit to the city a truly unique experience where you can soak up Arizona culture, discover an area of natural beauty and check out the local arts scene! There really is a little something for everyone in Sedona, and each neighborhood has its own charms.
Right in the city centre, Uptown Sedona is where you'll find most of the nightlife offerings – as well as some excellent restaurants! Many visitors stick to Uptown Sedona thanks to its high density of entertainment, dining and drinking establishments.
Nevertheless, neighbouring Tlaquepaque offers a calmer alternative that has some great arts attractions – with multiple theatres, galleries and events hosted in the area. Both Uptown and Tlaquepaque are the best connected if you want to explore other neighbourhoods, or if you want to make a trip over to Flagstaff.
West Sedona feels like a separate town entirely, with an easy-going atmosphere and distinct entertainment district! This region is great for couples in particular that want to check out hip dining venues and local boutiques. It is well connected to the city centre, and many Sedona hotels are now calling West Sedona home thanks to an increase in tourism.
Chapel is located south of the city centre neighborhoods, and does not have the same level of attractions as the other areas. Nevertheless, it is a great option for those on a budget that want somewhere cheap to say and some excellent food options that won't break the bank!
A little further south is Oak Creek – which is a village in its own right but closely associated with Sedona. For families, Oak Creek has a calmer atmosphere and plenty of attractions that will appeal to people of all ages! Locals in this area are welcoming, and happy to share their unique desert culture.
Still undecided? Check out our extended guides to each neighborhood below!
If you're planning on visiting the area and you don't want to stay in Sedona itself, check out these awesome cabins in Flagstaff that may be better suited for you.
What is the One Item Every Traveller NEEDS???
There is one item every traveller NEEDS. Some travellers don't even know they need it, but those travellers need it more than anyone.
What is this forgotten essential of the backpacker-life? SPOILERS! Guess you'll just have to click the button to find out. 😉
Find Out What It Is!
5 Best Neighborhoods in Sedona
Let's take a look, in more detail, at the five best neighbourhoods in Sedona. Each caters to different interests, so be sure to pick the neighbourhood that's right for you.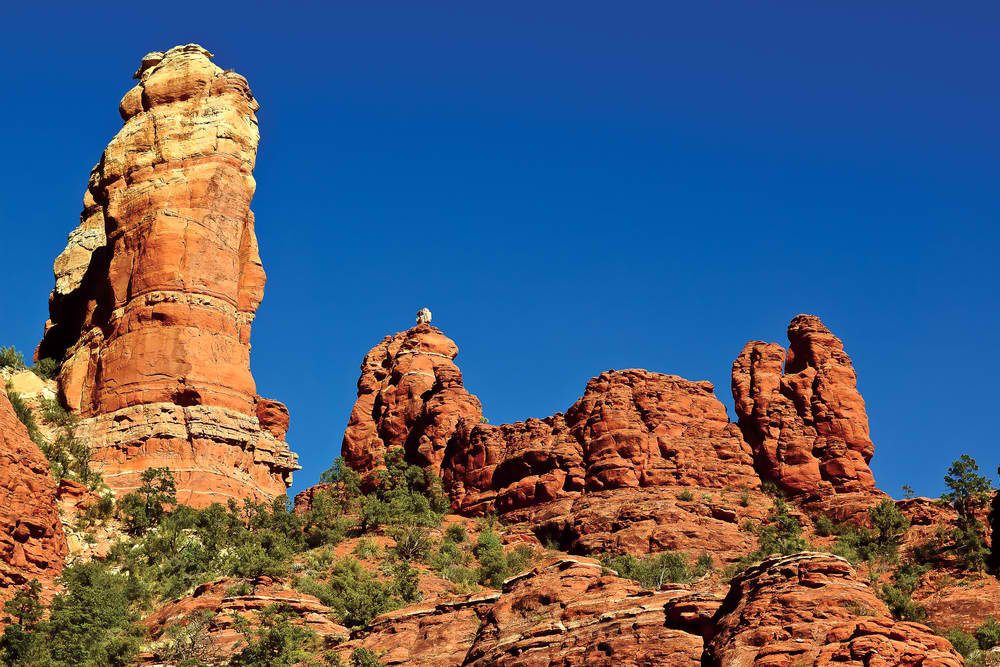 Whilst most visitors to Sedona head to Uptown, Tlaquepaque (which is also part of the city centre) offers a calmer atmosphere – perfect to ease yourself into the area! In particular, Tlaquepaque is known for its cultural highlights – with art galleries, concert venues and craft markets located throughout the area.
It is also a great place to enjoy some hiking – with two fantastic trails along the Oak Creek river starting in the area! Tlaquepaque is within walking distance of Uptown Sedona, and is well connected to Chapel and Oak Creek by public transport. For first time visitors, Tlaquepaque is a laid back and central destination with plenty of facilities.
This beautiful studio apartment can sleep up to four guests – perfect for larger parties and families! Beautifully furnished with a modern design, this apartment is bright and airy – and comes with a private garden area. The kitchen is well equipped, and the host has super host status – ensuring quality throughout your stay.
Despite being a two-star hotel, the Sedona Hilltop Inn has some fantastic facilities! Free high-speed WiFi can be accessed throughout the hotel, and the spacious rooms come with gorgeous views across the city. Rooms are fully air-conditioned, ensuring ultimate comfort for the duration of your stay.
Only a five-minute walk from the main arts and crafts centre in Tlaquepaque, this four-star hotel is the perfect choice for those looking for a bit of an upgrade! The hotel overlooks Oak Creek, giving guests gorgeous views of the surrounding nature. Free WiFi is included, as well as parking facilities.
Things to See and Do in Tlaquepaque
Snoopy Rock is a popular natural park close to the area where you can admire the beautiful desert scenery that surrounds Sedona
Take a day trip out to see the Grand Canyon
Tlaquepaque Arts and Crafts Village is the place to be if you are into checking out people's creative works and grabbing some supplies for your own
There are also plenty of fantastic galleries in the area – in particular, I recommend Kuivato Glass Art Gallery and Honshin Fine Art
Tlaquepaque is the starting point for two excellent trails – A.B. Young Trail and Little Horse Trail both follow Oak Creek
Hillside Sedona is a great spot if you want to indulge in some retail therapy – and they also have a rooftop with excellent views
Want to grab a bite to eat? Spoke and Wheel Tavern offer local fare at reasonable prices – as well as regular specials where you can sample international cuisine
Is This the Best Travel Pack EVER???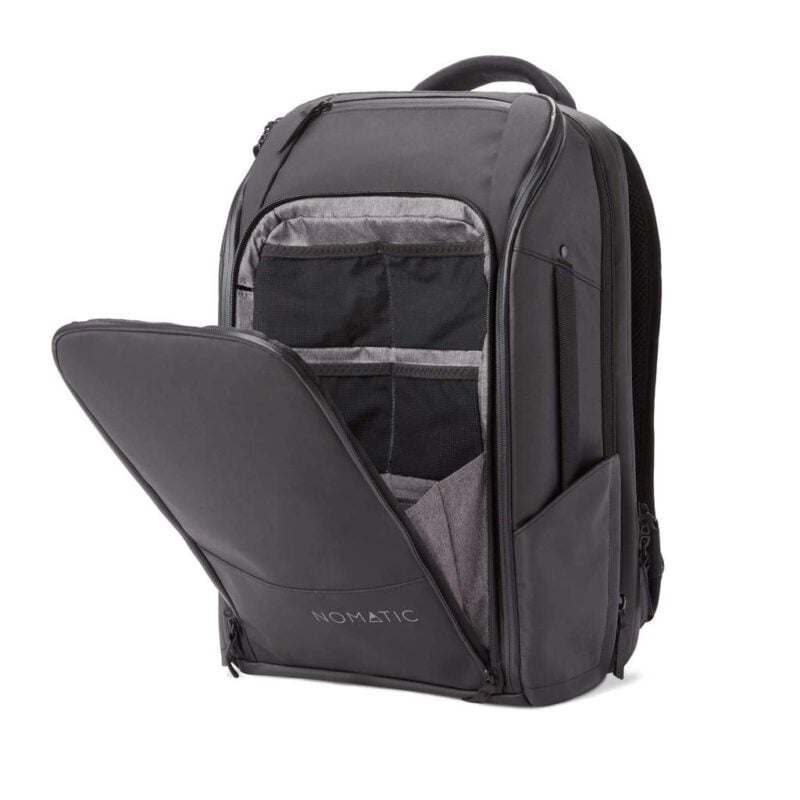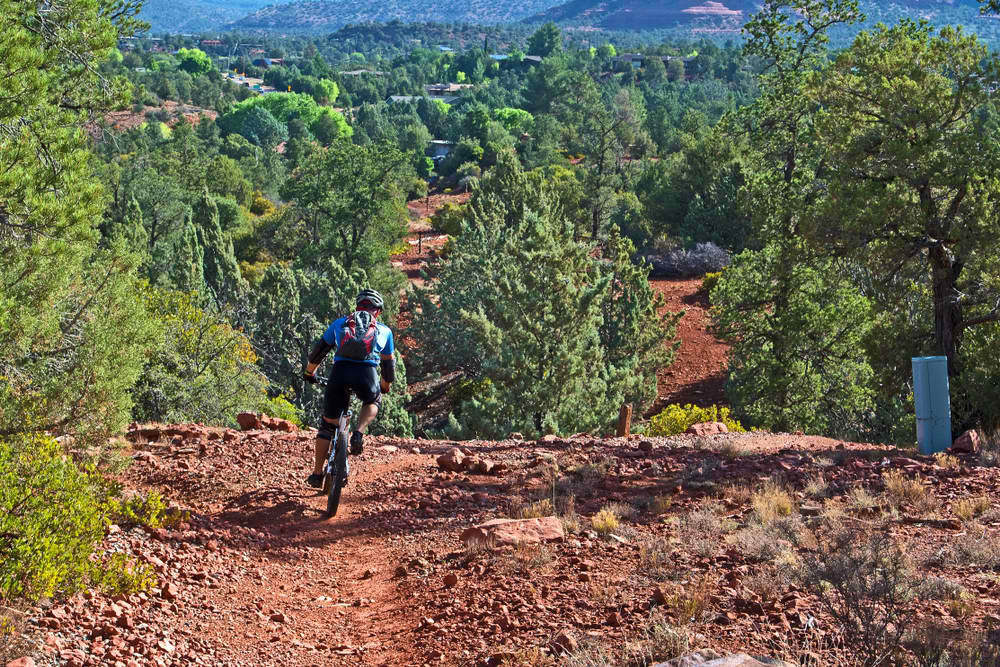 Despite featuring one of the most recognisable landmarks in Sedona, Chapel is not an area frequently visited by tourists! For budget travellers, this means you get to enjoy better prices on food and accommodation – as opposed to the slightly inflated rates of tourism hubs in Central and West Sedona.
Aside from the famous Chapel of the Holy Cross, where the area gets its name, there are plenty of excellent hiking trails in the area! These are all free to access and give you the chance to see some of the most unique and mesmerising natural sights in the American West. Trails are also calmer, as they are mostly only used by locals.
This modern apartment is in a peaceful neighbourhood – giving you a calm environment to enjoy a good night of sleep! It is within walking distance from the famous Chapel of the Holy Cross, and also provides guests with easy access to the main hiking trails in the area. Free parking is also available.
This three-star resort is perfect for visitors wanting a typical holiday atmosphere without breaking the bank! There is a nine-hole golf course on-site – as well as tennis courts, fitness facilities and a heated outdoor swimming pool. A complimentary breakfast is provided, and both vegan and gluten-free options are available.
As a budget neighborhood, there aren't any luxury Sedona hotels in Chapel. That being said this beautiful holiday home, available on Booking.com, is the next best thing! Sleeping up to 12 people, it is best reserved for large groups – or families that want the additional privacy of four bedrooms.
Things to See and Do in Chapel
The Chapel of the Holy Cross is a large catholic church built into a red rock – it is known for its large cross, and anyone is free to visit
The Mystic Trail is a gorgeous hiking route that starts at the Chapel and loops around some gorgeous nature spots
Take a walk along to Buddha Beach – though not actually a beach, this spot at the side of Oak Creek is the perfect place to enjoy a picnic
Surya Sedona do guided hiking trips for beginners that want to explore the region – as well as some great yoga excursions in the desert
Head up the Boynton Canyon trail and witness the gorgeous red rock valley from the side of the rock face; this trail is one of the most beautiful in the area
Healing Piano of Sedona is a unique spa and wellness attraction where a local musician plays a series of songs on a piano said to have healing properties
Just a little north of Chapel, 10th Hole Lounge is an easy-going bar and restaurant serving up American classics and great cocktails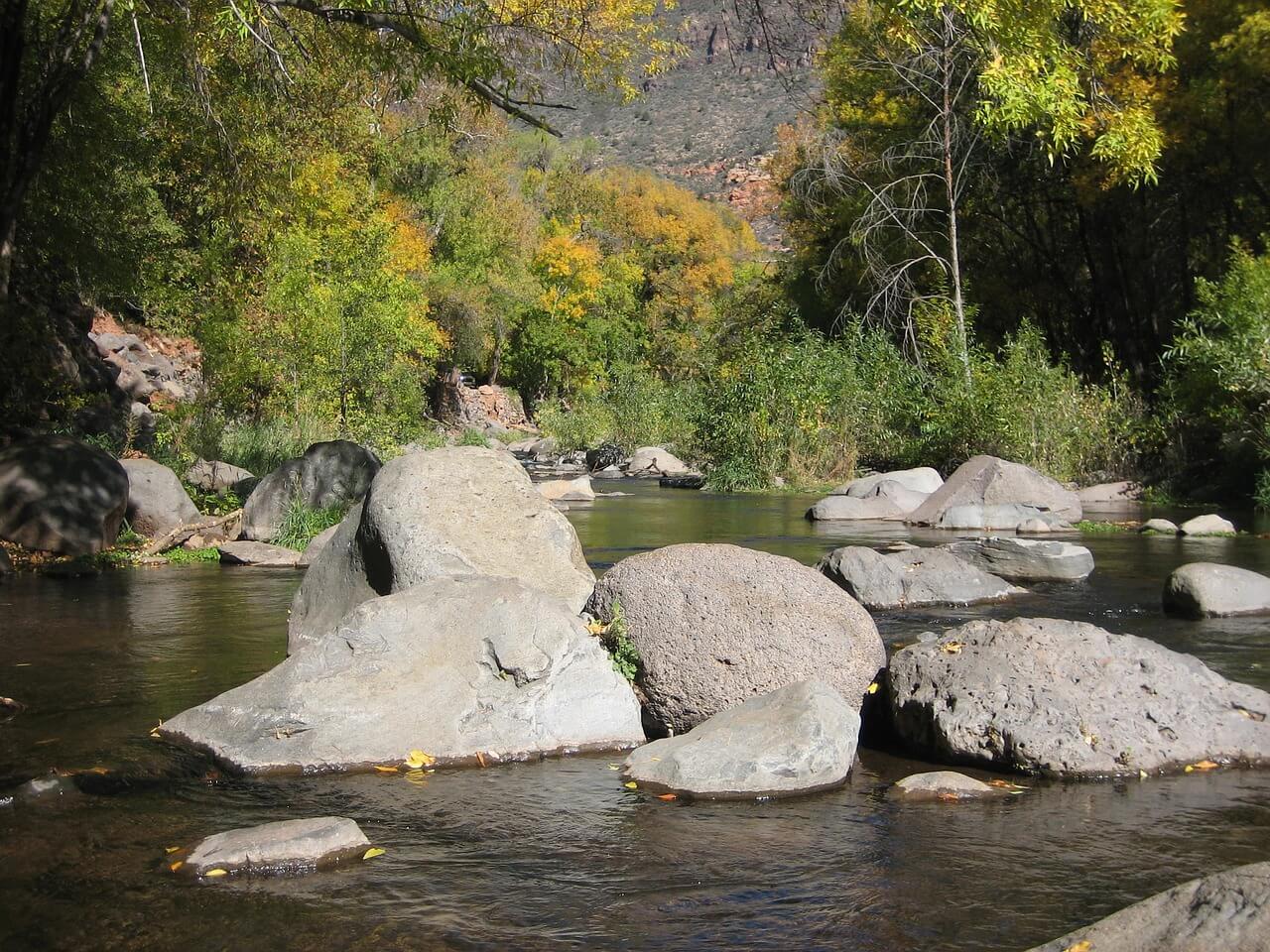 Though formally a part of the Sedona area, Oak Creek is considered a village in its own right! For families, Oak Creek gives you some additional peace and quiet whilst still giving you access to excellent hiking trails, quirky local attractions and fantastic dining options. It is also only a short drive away from Sedona city centre.
Named after the river that runs through the village, this is definitely a spot for those interested in nature activities! Alongside the world-class hiking trails, Oak Creek is also home to some fantastic tour companies – allowing visitors to explore the desert scenery regardless of hiking ability or experience.
This large apartment houses up to six guests in three bedrooms – making it the ideal choice for larger families looking for accommodation close to Sedona! It has recently been renovated, ensuring guests enjoy the latest kitchen equipment and furnishings. Streaming services are included with the TV, and WiFi can be accessed throughout.
Another excellent budget option – especially for families – Las Posadas of Sedona is right next to the largest golf course in the area! There is a heated outdoor pool available throughout the summer, as well as a hot tub year-round. The private patio area has gorgeous views of the surrounding red rocks.
The Penrose is a four-star bed and breakfast that gives guests a more intimate and local experience whilst staying in Sedona! Rooms are fully air-conditioned and come with private balconies overlooking the gorgeous desert scenery that surrounds Oak Creek. A full English breakfast is included, as well as vegan options.
Things to See and Do in Oak Creek
Sedona Stargazing is an excellent museum dedicated to outer space – they also have a large telescope that can be used in the evenings
Head to Sedona Dream Theatre to catch some interesting performances by local theatre troupes, choreographers and live musicians
Learn about the Sedona Vortex, both spiritually and scientifically
Hike the incredible Oak Creek Canyon trail
Those looking for some retail therapy need to head to Oak Creek Factory Outlets – grab huge discounts on major brands!
Enjoy a day on the gold courses and tennis courts at Canyon Mesa Country Club.
Like other neighborhoods in Sedona, Oak Creek has plenty of excellent galleries to choose from – I recommend Hummingbird and Van Loenen
Take the family out to Grasshopper Point – this area of natural beauty has a dedicated picnic area that's perfect for a day out with the kids
If you'd rather have your food prepared for you, Red Rock Cafe offer typical local fare at excellent prices
The Future of the SIM Card is HERE!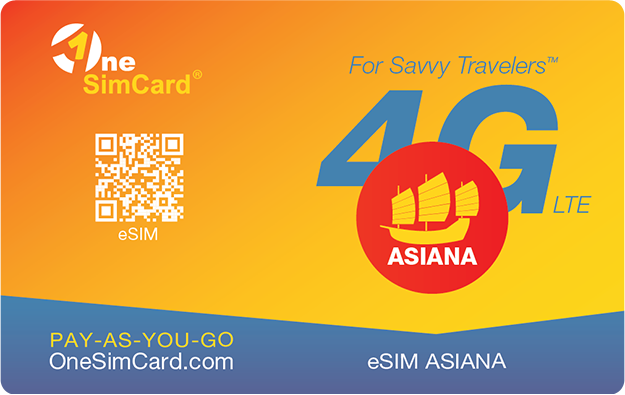 A new country, a new contract, a new piece of plastic – booooring. Instead, buy an eSIM!
An eSIM works just like an app: you buy it, you download it, and BOOM! You're connected. It's just that easy.
Is your phone eSIM ready? Read about how e-Sims work or click below to see one of the top eSIM providers on the market and ditch the plastic.
Buy an eSIM!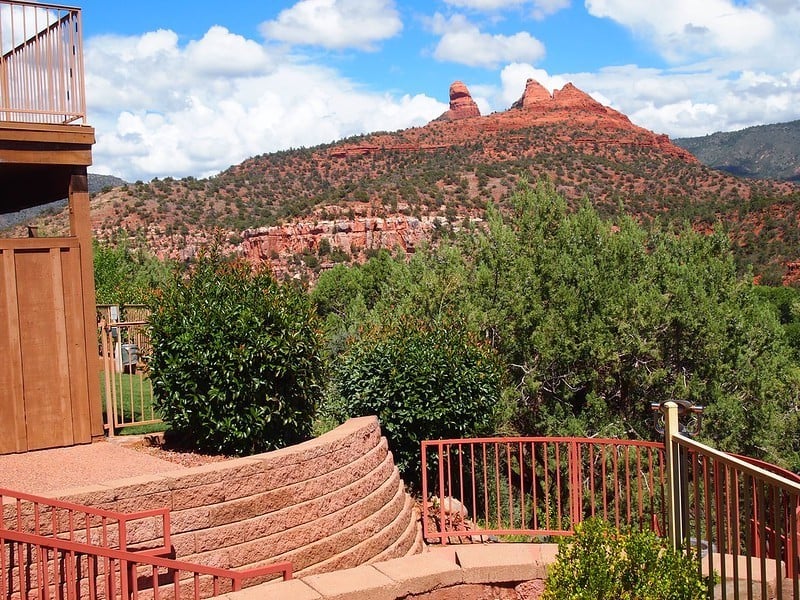 Uptown Sedona is the beating heart of the city and where you will find most of the major attractions! Though Sedona isn't a nightlife destination, there are still some excellent bars, clubs and restaurants in Uptown that allow you to party with the locals into the small hours. Uptown Sedona, as the city centre, is well connected to all of the other areas mentioned in this guide.
Uptown Sedona is a hub of life day and night – with plenty of vibrant creative attractions and innovative restaurants waiting to be discovered throughout the day! It is also home to many great tour companies providing excursions to other parts of Arizona and through the desert landscape.
This gorgeous apartment truly stands out from other Airbnbs in the area thanks to the unbeatable views across the nearby mountains! It also has a private hot tub, and the indoor area is beautifully decorated in a relaxed style. The kitchen is quite small, but well equipped for a short stay.
This two-star inn is fairly basic – but given its location in the heart of Sedona, it is perfect for backpackers looking for accommodation in the city! There is a small private patio on-site where you can mingle with other guests and admire the gorgeous views across the city and surrounding red rocks.
The L'Auberge de Sedona is a lavish hotel truly is the epitome of luxury in Sedona! There is a large sun terrace on-site that comes with mountain views, and the restaurant is enjoyed by guests and locals alike. They provide a free shuttle service to the city centre, as well as additional services to the airport and surrounding towns.
Things to See and Do in Uptown Sedona
Sedona Arts Centre acts as a gallery, theatre and museum dedicated to Sedona's creative spirit and colourful past
Take a walk down Main Street where you can catch shops, bars and restaurants and soak up the vibrant atmosphere of Uptown Sedona
Head to Sedona Bites Grill in the evenings to grab heaping plates of American classics, sample their excellent drinks menu and enjoy live music
Marvel at the insane natural wonders of Antelope Canyon.
Film lover? You can't miss the Sedona Motion Picture Museum – dedicated to films produced in and around the area
You can't visit the Southwest without sampling their Mexican cuisine – 89Agave are one of the most renowned in Sedona, and have great tequilas too!
Take the train along the Verde Canyon railroad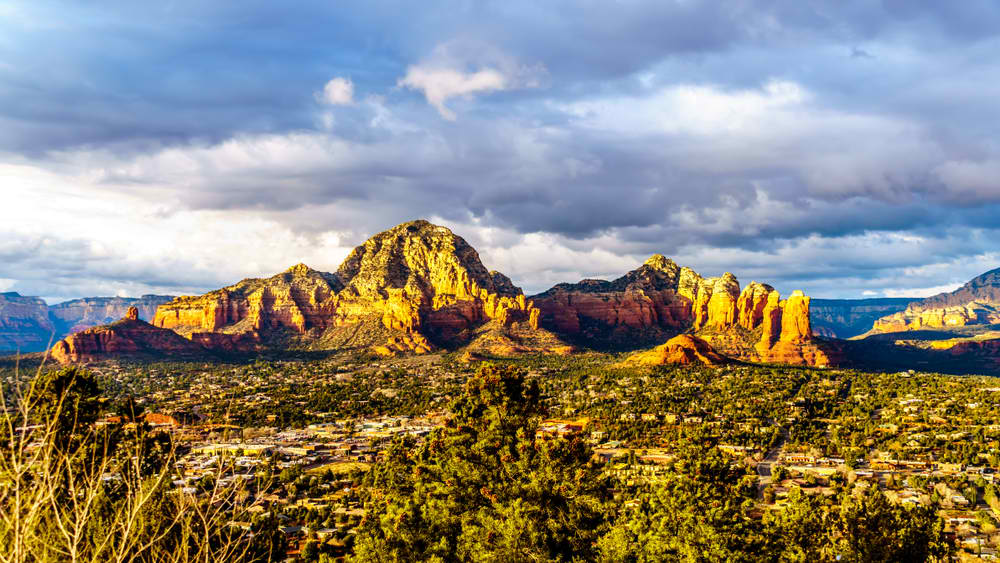 Whilst Uptown Sedona has historically been the main hub for tourists, West Sedona is experiencing a major revival that makes it a worthy destination in its own right! This hip neighbourhood has an extensive mains street where you can enjoy hipster bars, progressive cafés and unique boutiques. This means it is also a perfect spot for couples.
Connected to Uptown by public transport, West Sedona is also directly above the airport – ideal if you are only visiting the city for a short period of time! Whether you opt to stay here or not, you absolutely need to set aside some time to explore West Sedona whilst you are in the city.
This Airbnb Plus property is spacious, bright and perfect for those wanting to splash out on a luxury stay! It is decorated with furniture and art from local creatives, and there is a private balcony available. Modern technology adds a lavish edge to the property, including wireless bluetooth speakers.
The large Sedona Springs Resort is well located in the heart of West Sedona, allowing you the chance to easily get around the otherwise sprawling neighbourhood! It is located right next to natural red rock formations and provides excellent views across the mountain range. Free parking is available.
This charming four-star hotel is decorated to reflect the region's history – taking you back to the wild west! It has spacious rooms and come with private patios as well as a small kitchenette – perfect if you are self-catering. A complimentary breakfast is included every morning, as well as high-speed WiFi.
Things to See and Do in West Sedona
Head down to Sunset Park – a popular hangout spot with regular events, picnic facilities and some small walking trails
Olde Sedona Bar & Grill is a very popular nightlife spot with locals – they serve American cuisine throughout the day and transform into a live music venue in the evenings
The Sedona Performing Arts Alliance is a large theatre that features local and international performers throughout the year
Head down to the Sedona Community Farmers Market – not just to try the fresh produce, but also to mingle with West Sedona locals
Climb to the top of the Thunder Mountain Trailhead where you can check out Chimney Rock – as well as marvel at views across the city
Coffee Pot Restaurant is the perfect spot for a simple, all-American brunch at very favourable prices
Take a Sedona Verde Valley vineyard tour and try the delicious local wines
FAQ about Finding a Place to Stay in Sedona
Here's what people usually ask us about the areas of Sedona and where to stay.
Don't Forget Travel Insurance for Sedona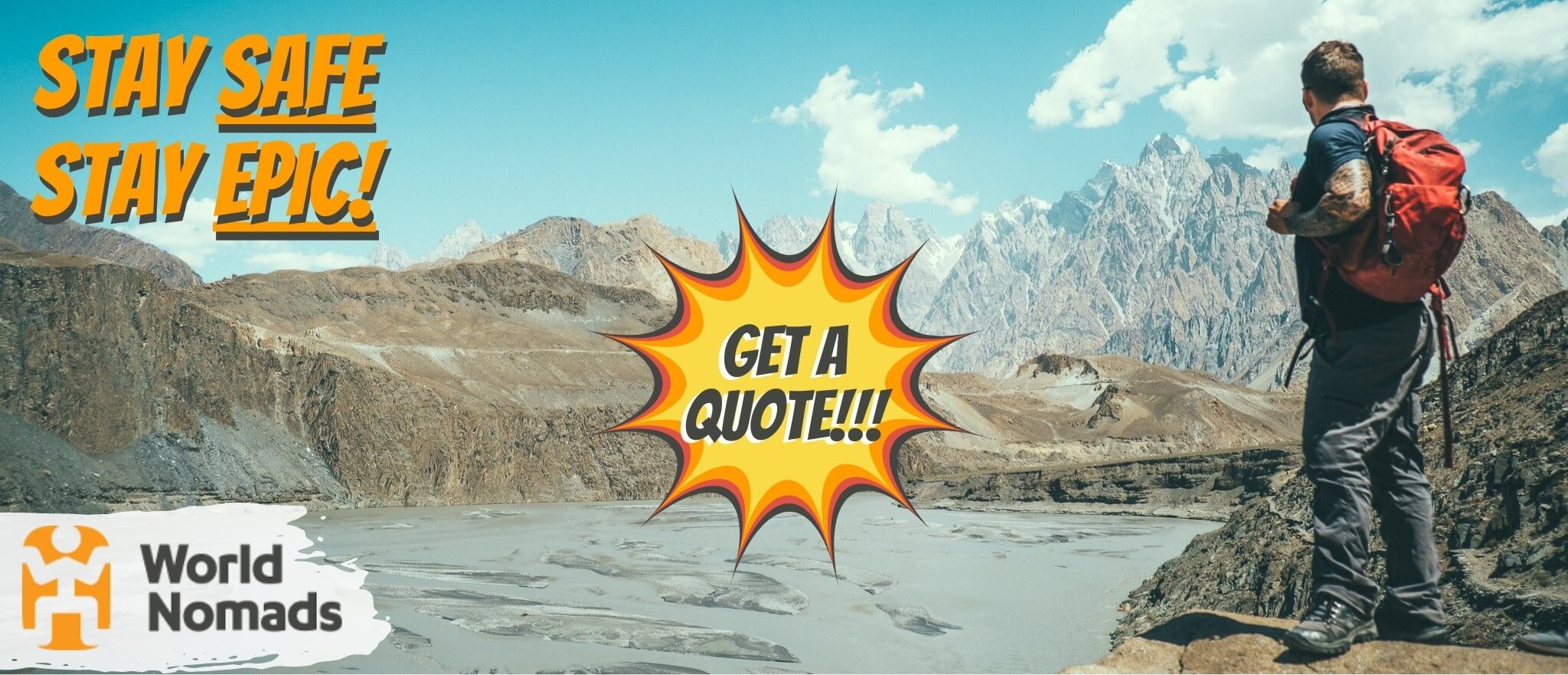 It's good to get lost sometimes, but it's also good not to get too lost. There are people that want you home in one piece.
There's one travel insurance provider The Broke Backpacker trusts for all his wildest shenanigans… World Nomads!
Click the button below to get a quote on your insurance or read our in-depth review of World Nomads' coverage. And then… let the shenanigans begin. 😉
Final Thoughts on Where to Stay in Sedona
Sedona is a truly unique destination in the heart of Arizona where you can discover local art, gorgeous red rock formations and challenging hikes! It also has some interesting dining and nightlife options, as well as a burgeoning wine scene. If you're not keen on the accommodations above, why not look at some epic cabins in Sedona? It's definitely a different style of living!
For the best area, I'm going to go with West Sedona! This trendy neighbourhood offers something a little different compared to the other areas mentioned on this list but is nevertheless well connected.
That being said, each neighbourhood has its own charms and I hope this guide has helped you narrow down your options.
If you didn't find accommodation from my list above, make sure to check out these VRBOs in Sedona. In beautiful locations with amazing amenities, they have some of the best accommodation in town.
Did I miss anything? Let us know in the comments!
Do you own an awesome hostel, hotel or apartment? Want to be featured in our list? Email [email protected] to find out how.
---
Thanks for reading – that was fun! 😀
We bring you epic FREE content!
Find out how YOU can help support us.
We're a big site with a big team and this job isn't always easy. But we do it because we love it – we love providing epic and free content. We love the knowledge that our content keeps you adventuring. We don't ask for money, but if you'd like to find out how you can help the site in more organic ways, click the button below.
Thank you for your support 🙂
---
Bye for now, but not forever!
If you want MORE top-tier Broke Backpacker content like this, then sign up for our weekly newsletter below to get the latest and greatest!
And for transparency's sake, please know that some of the links in our content are affiliate links. That means that if you book your accommodation, buy your gear, or sort your insurance through our link, we earn a small commission (at no extra cost to you). That said, we only link to the gear we trust and never recommend services we don't believe are up to scratch. Again, thank you!