Home of the Grand Canyon and other wonders of nature, Arizona is a spot you'll definitely want to include in your travels. Popular as a summer vacation destination or a winter escape from cold northern climates, Arizona has something to offer every traveler.
Accommodation is arguably one of the most important parts of planning a trip. Although hotels are most people's go-to, they're pretty run-of-the-mill. You'll be much more comfortable if you look for something with more character, like one of the best cabins in Arizona, for example.
If you're feeling overwhelmed by the possibilities and unsure how to begin your search for unique accommodation in Arizona, then you're in the right place. In this article, we've included our top picks for the best cabins, as well as a guide for how to select the right property for your travel needs.
In a Hurry? Here's Where to Stay in Arizona for One Night
FIRST TIME IN ARIZONA
Saguaro Tucson Cabin
Skip the hotel and opt for a view of saguaro cacti and desert beauty at this awesome cabin in Arizona. Adventurers will love exploring the endless hiking trails, and those in need of a quiet retreat can appreciate the solitude and peace of this unique Arizona vacation rental.
Places to visit:
Saguaro National Park
Arizona Sonora Desert Museum
Tucson Museum of Art
Is this amazing Arizona Cabin booked for your dates? We've got your back with our other favorite properties below!
Staying in a Cabin in Arizona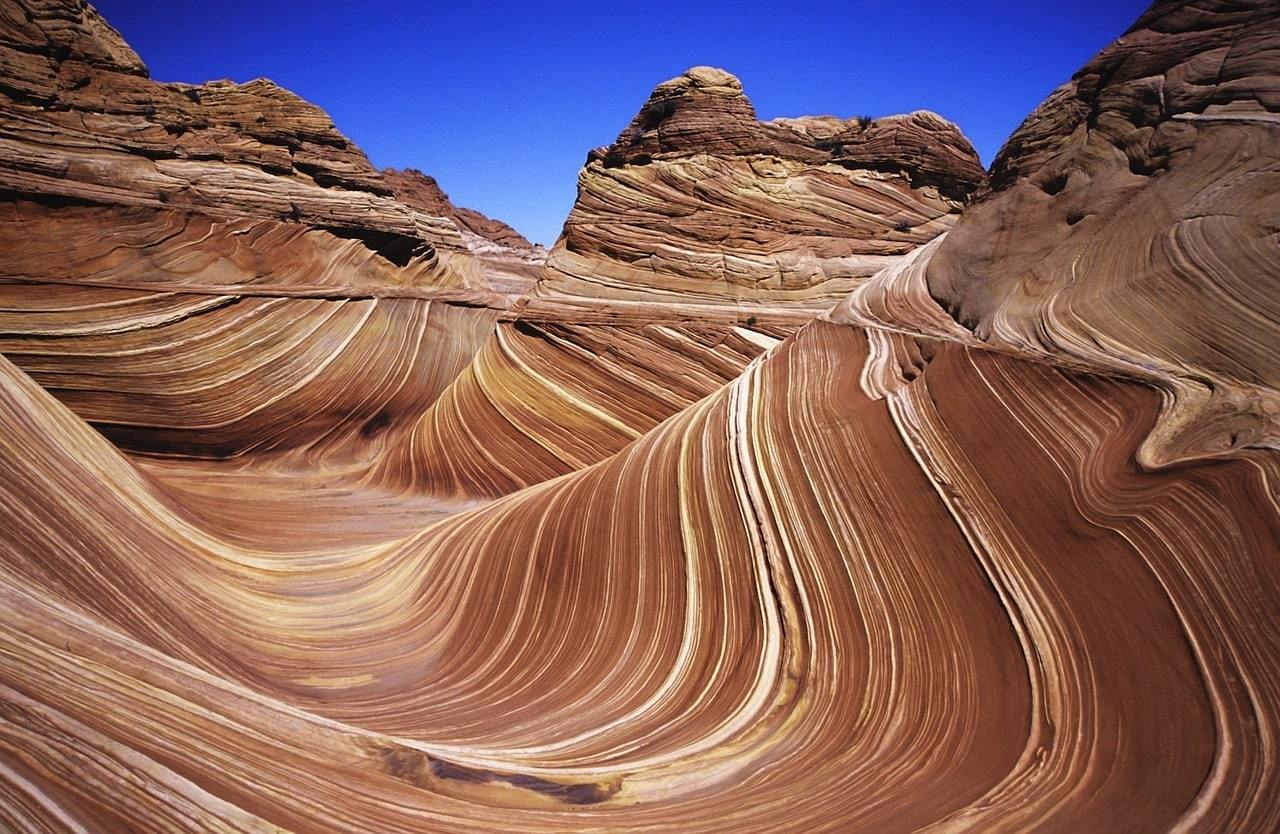 Arizona may be known as the Grand Canyon State, but that's only the beginning of all the amazing adventures waiting in store for you. From rugged landscapes of saguaro cacti to dreamy pine forests by Strawberry and Pine, the biggest challenge is picking just one from all the best cabins in Arizona! 
No matter what your final decision is, you can always count on having an awesome location. Arizona's epic hiking trails are usually accessible right onsite, or are only a short drive away. Many cabins are close to National Parks and sometimes right next to National Forests. 
All of Arizona's best cabins combine modern comfort with rustic charm. More traditional cabins will often have wooden designs, but we've also included more modern options in this guide. Some of these will have additional luxury touches like saunas or hot tubs. 
What to Look for in a Cabin 
Since there are so many excellent options for unique accommodation in Arizona, it's usually fairly easy to find a cabin that meets all your requirements. Plus, since many cabins are the same price or even cheaper than hotels, it's definitely the more comfortable option all-around! 
Cabins range from small studio spaces suited to solo travelers or couples to huge multi-story houses accommodating large families or groups. If you are traveling with kids, just be sure to double-check if a property is child-friendly before making a reservation. 
Depending on just how "rural" you want to get, you can find lakeside cabins in Arizona that have a totally secluded location or others that are still close to downtown amenities. Most cabins are usually located in quieter residential areas, so you can still enjoy some peace and privacy even when you're staying close to a city.
If you have other specific desires for a cabin like an equipped kitchen, a TV, or an indoor fireplace, you can use platforms like Airbnb to select your preferred amenities. It's also a good idea to read reviews from past guests to get a better feel for what a cabin is like. 
OVERALL BEST CABIN IN ARIZONA
OVERALL BEST CABIN IN ARIZONA
Saguaro Tucson Cabin
> $
> Two guests
> Swimming pool
> Grill and patio
BEST BUDGET CABIN IN ARIZONA
BEST BUDGET CABIN IN ARIZONA
Cozy Cub Log Cabin
> $
> Three guests
> Indoor fireplace
> Real log cabin design
BEST CABIN FOR COUPLES
BEST CABIN FOR COUPLES
A-Frame Hideaway
> $
> Two guests
> Deck pavilion
> Indoor fireplace
BEST CABIN FOR A GROUP OF FRIENDS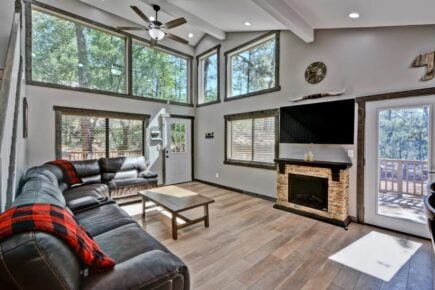 BEST CABIN FOR A GROUP OF FRIENDS
Remodeled Pine Cabin
> $$
> Eight guests
> Huge deck with grill
> Awesome windows for views
OVER-THE-TOP LUXURY CABIN
OVER-THE-TOP LUXURY CABIN
Glowing Pines Lodge
> $$$$
> Eight guests
> Hot tub
> Two game rooms
BEST CABIN FOR FAMILIES VISITING ARIZONA
BEST CABIN FOR FAMILIES VISITING ARIZONA
Flagstaff Log Cabin
> $
> Five guests
> Spacious deck
> Foot/bike trails on site
BEST CABIN FOR BACKPACKERS
BEST CABIN FOR BACKPACKERS
Mountain View Coconino National Forest Cabin
> $
> Two guests
> Sauna
> Deck and back patio
The Top 15 Cabins in Arizona 
Now that you know a bit more about what to expect, are you ready to dive into Arizona's best cabins? We understand that everyone has a different style and budget for traveling, so we made sure to include a wide variety of cabin options on this list.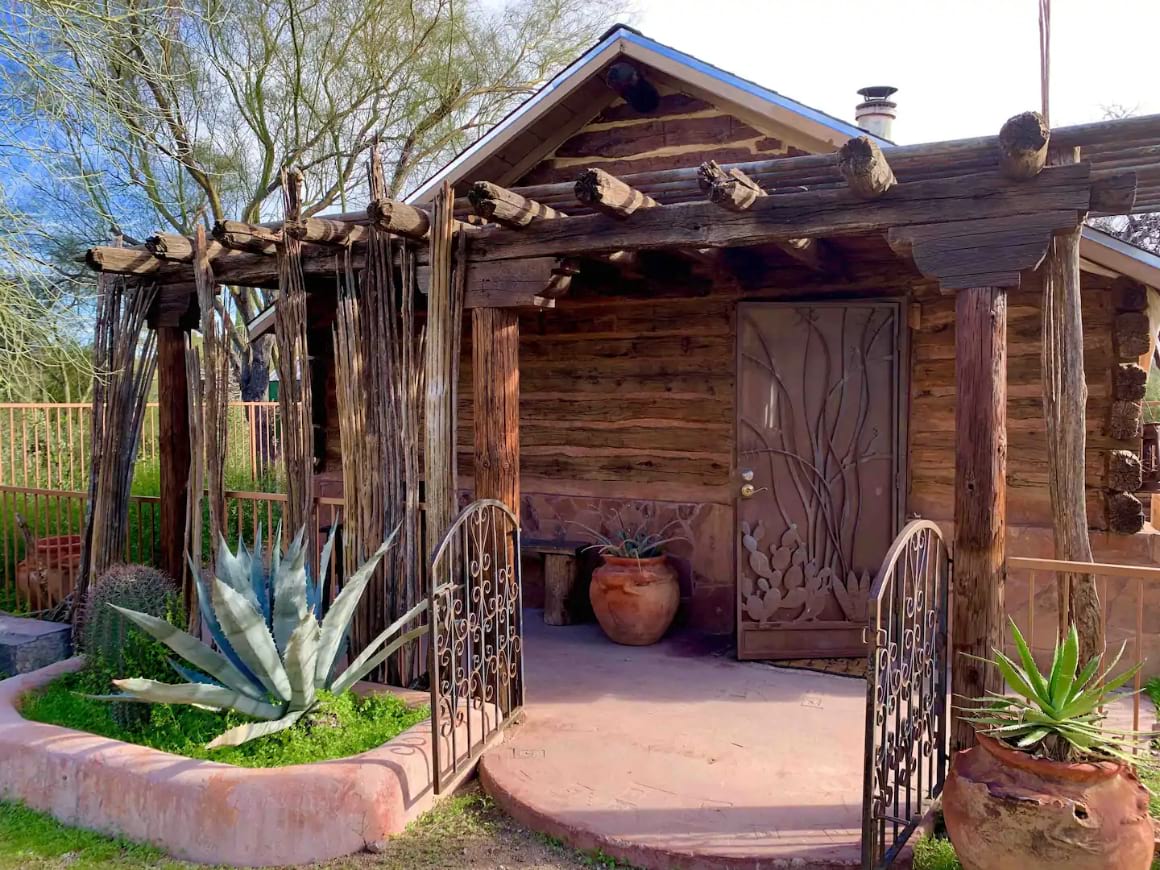 $
Two guests 
Swimming pool
Grill and patio 
This "frontier" style cabin is the picture-perfect spot to enjoy the wondrous outdoors of Tucson, Arizona. There are hiking trails and bike paths practically right outside the front door, and the beautiful desert views can be enjoyed from the patio. 
After a day of exploring, come back to take a dip in the large onsite swimming pool with majestic saguaro cacti towering around you. City life and downtown attractions like the University of Arizona are just a short 15-minute drive away, but you'll be completely secluded back at the cabin.
$
Three guests 
Indoor fireplace 
Real log cabin design 
Nestled in the tall pines of Pinetop-Lakeside, this cozy and authentic log cabin is the perfect spot for budget backpackers to enjoy the best parts of Arizona. In the winter, you can head over to the nearby Sunrise Ski Park, or in the summer months, there's plenty of hiking opportunities. 
If you're in need of some peace and quiet, the cabin offers a great escape from the rush of city traffic while still providing cozy modern amenities. Plus, you'll probably get some animal visitors like elk or deer, so you'll have a chance to spot some wildlife right outside your window!  
$
Two guests 
Deck pavilion 
Indoor fireplace 
Budget-friendly, cozy, and romantic, what more could be desired for a romantic couples' escape? This secluded cabin in Arizona enjoys complete privacy in the woods, while still being just within short driving distance to the downtown attractions and amenities of Prescott. 
The comfy loft room has a queen-sized bed, and the cabin comes equipped with modern amenities while maintaining a rustic charm. In the evening, heat up the outdoor gas fireplace and relax on the spacious deck for some epic stargazing. 
$$
Eight guests 
Huge deck with grill
Awesome windows for views 
Even among the best cabins for large groups in Arizona, this stunning pine cabin stands out as it's right next to the national forest. The huge deck and floor-to-ceiling windows guarantee that the stunning view can be enjoyed during your entire stay. 
The famous hiking and bike trails of Pine and Strawberry are right next door. At the cabin, you can enjoy games of horseshoes or relax around the fire pit at night. If you're hungry, there are some restaurants and small grocery stores nearby where you can pick up ingredients for a BBQ cookout. 
An Eco-Friendly Traveller NEEDS an Eco-Friendly Backpack!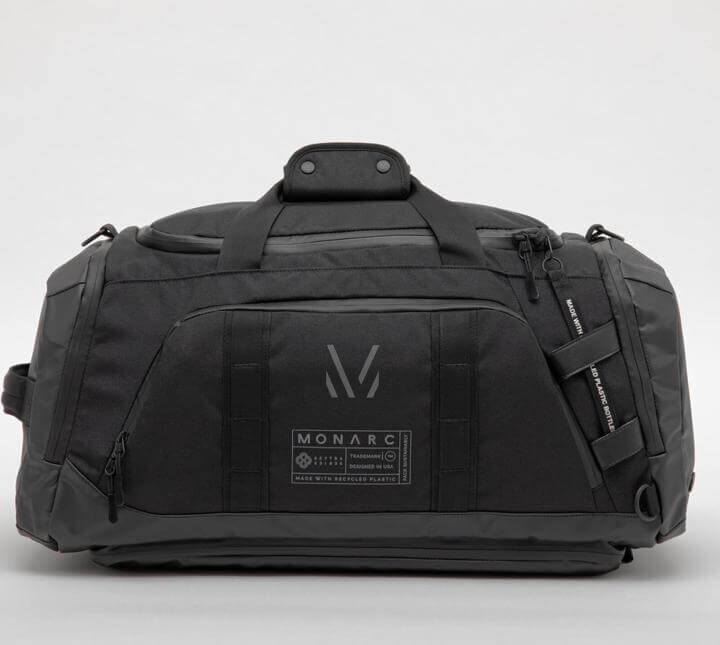 50 recycled plastic bottles – that's what goes into every Monarc Settra: the world's MOST SUSTAINABLE backpack.
Whether you're rocking duffel mode or backpack mode, if you're a traveller that gives a flying hoot about their environmental impact, then there's only one backpack you should consider – the plastic-negative Monarc Settra.
Learn More Now!
$$$$
Eight guests 
Hot tub 
Two game rooms 
As far as luxury cabins in Arizona go, Glowing Pines Lodge is the top choice for unique accommodation in Arizona. You'll have resort-style amenities like a hot tub and theater, plus a spectacular location close to top hiking and sightseeing areas. 
In case bad weather interrupts your adventures, the cabin comes equipped with a pool table, ping pong, arcade games, and puzzles for indoor entertainment. Plus, the huge floor-to-ceiling windows and large deck mean that you never need to miss the view for a moment. 
Best Cabin for Families Visiting Arizona – Flagstaff Log Cabin
$
Five guests 
Spacious deck 
Foot/bike trails on site 
Within the city limits yet surrounded by nature and with access to trails right off the property, this cabin in Flagstaff offers the best of both worlds. Instead of staying in a cramped hotel, your family can have their own private cabin with plenty of room for kids to play. 
The wooden walls give you an authentic log-cabin experience, while still providing all the modern creature comforts you need to keep kids entertained. Flagstaff's restaurants, museums, and family activities are just a short drive away.
Another Great Cabin for Families Visiting Arizona – Modern Pine Cabin Getaway
$ 
Six guests 
Outdoor fire pit
Trails onsite
Situated on the Mogollon Rim, this is one of the best budget cabins in Arizona for families who are looking for somewhere to enjoy outdoor adventures. You can access trails and bike paths right on-site, and wilderness visitors like elk and deer are common to see. 
You'll have all the comforts of home like Wi-Fi and a full kitchen to prepare family meals in a beautiful wilderness setting. Spend days swimming in a nearby watering hole or checking out the charming shops of Strawberry and Pine, and enjoy a cookout meal and marshmallows around the fire pit to finish it off. 
$
Two guests 
Sauna 
Deck and back patio 
Planning a backpacking trip? You'll be better off staying somewhere like this charming studio cabin near Sedona. which is perfectly situated for your outdoor adventures. The cabin borders Coconino National Forest and is just 15 minutes from Sunset Crater, Walnut Canyon, and Snowbowl.
The historic downtown of Sedona is a short 10-minute drive away. At the cabin you'll have total privacy, a backyard meadow with a view, and your own sauna to relax after a day of hiking. Plus, when the sun goes down, you'll be treated to some epic stargazing. 
Best Cabin for a Weekend in Arizona – Prescott Log Cabin
$$
Two guests 
Patio and grill
Great wildlife viewing 
If you're looking to spend a few days at the Grand Canyon, this comfy log cabin has it all. It's just 1.6 miles from downtown Prescott, but you'll still be able to enjoy an entirely secluded feeling. Plus, there's a seasonal creek (after the snowmelt) and a meadow with flowers and other wildlife year-round. 
You can enjoy the view from your own private deck with comfy rocking chairs. If you're in the mood for some adventure, there are plenty of hiking and biking opportunities nearby. Other city attractions of Prescott – like the Rustic Pie Co, The Rodeo Fairgrounds, and Thumb Butte – are just a few minutes' drive away.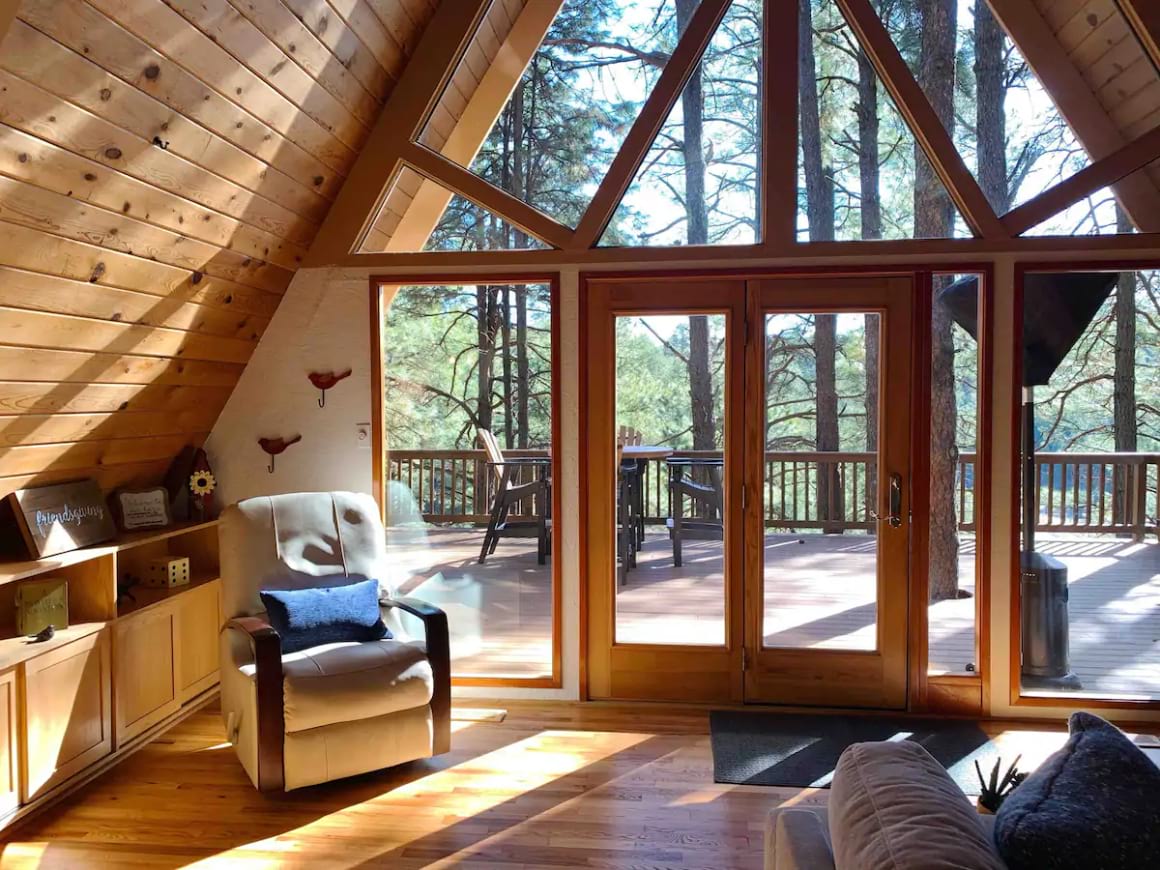 $$
Six guests 
Indoor sauna 
Huge deck with view 
If you're in search of a cabin with a bit more space and luxury for your weekend getaway in Arizona, then the Buffalo Trail Treetop Cabin is the place to be. Tucked in the majestic pine trees near Flagstaff, you'll be just minutes from Kachina Village which is known for its gorgeous hiking trails. 
When you're in need of some rest and relaxation, the cabin has an indoor sauna where you can sweat it out. Pick up ingredients to make your favorite homemade meal, and dine al fresco on the large deck with a view of the towering pine trees.
$$$
Eight guests 
Large deck and seating 
Game room 
Located on two hilltop acres of private land, you'll get stunning views of the mountains from this luxury cabin in Arizona. It's the perfect spot for families or big groups who want to explore the natural attractions of Pine and Strawberry while enjoying top-notch modern amenities. 
Once you're done hiking or mountain biking, there's still more fun to be had at the cabin thanks to the big screen TV, games room with ping pong, pool, and foosball, and lots of board games. Enjoy evening BBQs out on the patio where you'll have an excellent view of the Arizona night sky without any city light pollution.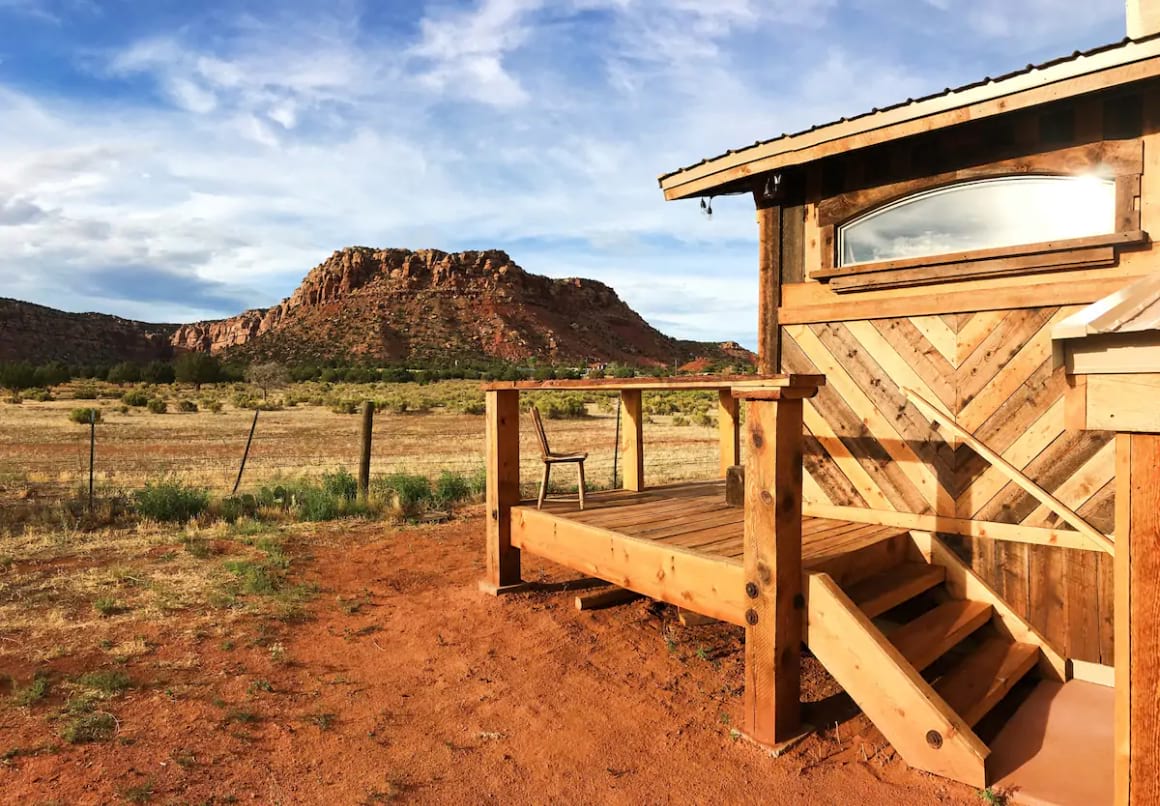 $$$
Two guests 
On-site garden 
Fresh farm eggs 
Experience rural farm life as well as fantastic desert views at this rustic cabin. You'll be treated to fresh eggs during your stay, as well as a spectacular view of the sunset every night from your own private porch. Breakfast basics are stocked in the kitchen, and there are convenience stores and restaurants close by in Cane Beds town.
Within less than half an hour's drive, you can reach top attractions like Coral Pink Sand Dunes, Water Canyon, Gooseberry Mesa, and Pipe Springs. Plus, some of the top hikes in Zion National Park are just an hour's drive away.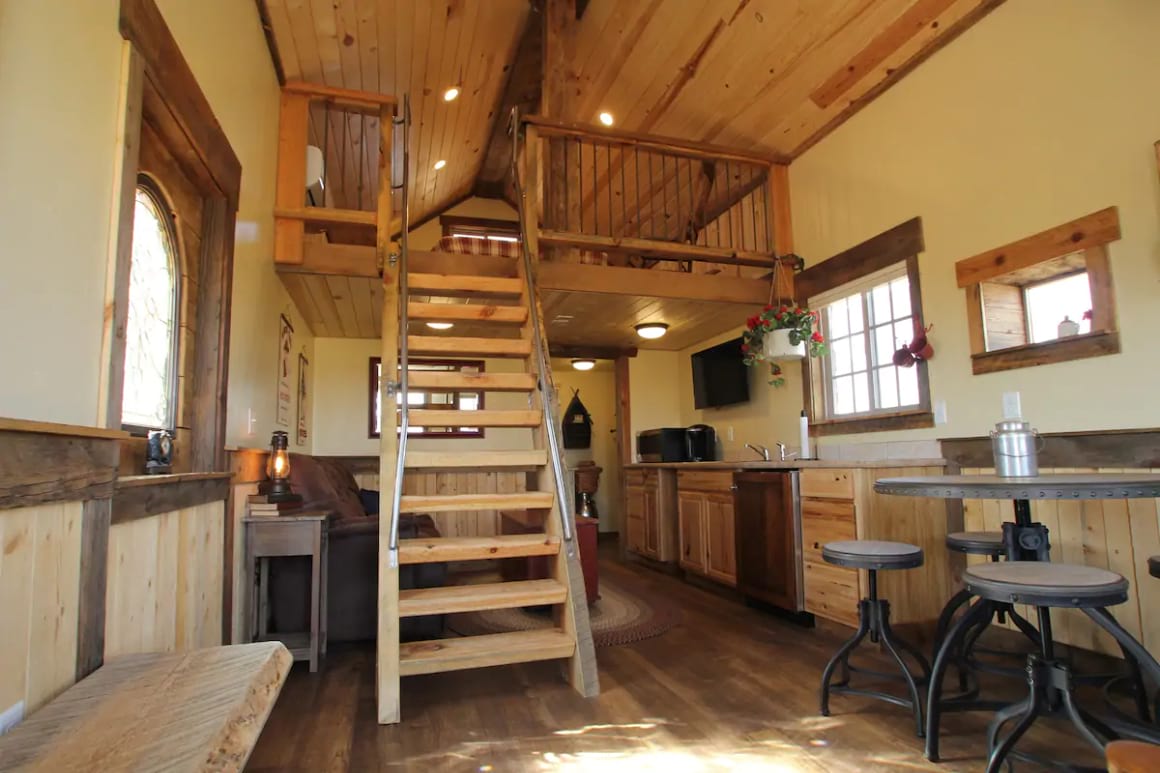 $$
Two guests 
Picnic and BBQ area 
Beautiful rock formations 
If you're traveling solo, you can enjoy staying at this lodge near Zion National Park without the crowds of tourists. The unique stonework design matches the scenery, and top attractions like Bryce Canyon, Zion, Coral Pink sand dunes, and other hiking hotspots are just a short drive away. 
The cozy studio space comes with a kitchenette and complimentary basic provisions like coffee and hot chocolate. After a day of wandering, there's a shared fire pit (marshmallows and roasting sticks provided) and a BBQ picnic area to hang out and admire the landscape.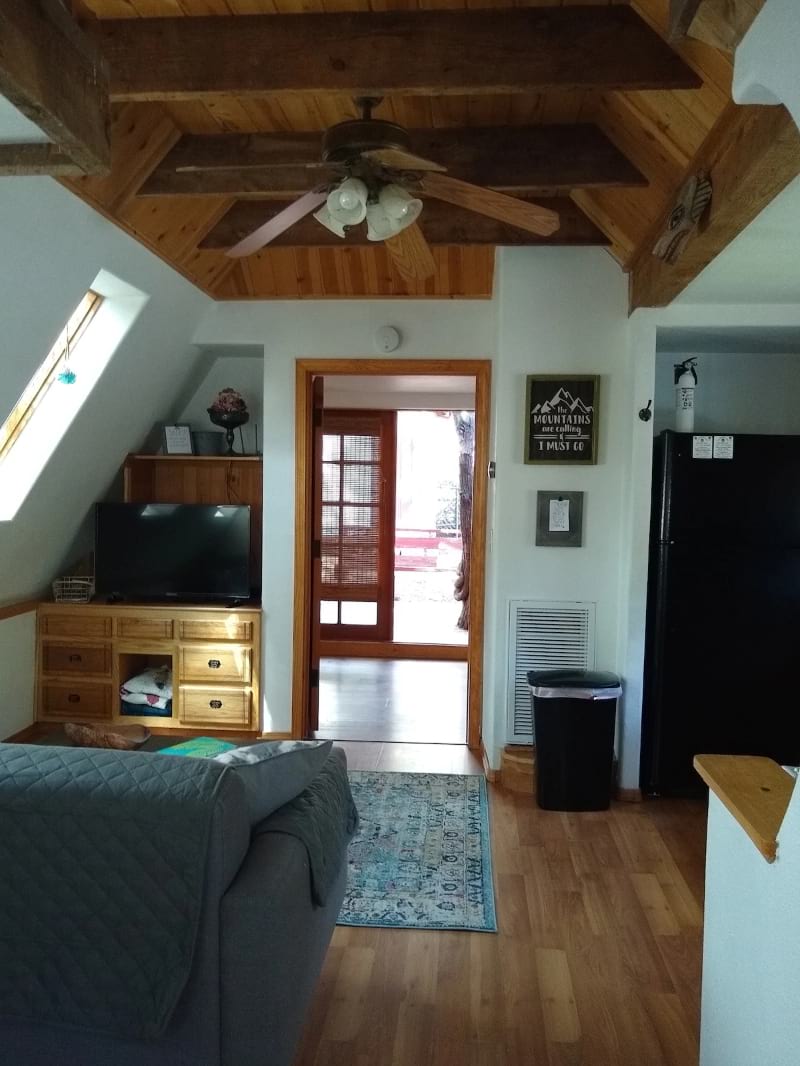 $$
Two guests 
Mountain community 
Authentic log design 
If you've been on the road for a while and are looking for a place to take a break and spend some time in Arizona, check out this cute A-frame log cabin. It provides the perfect location in the small community of Mountainare and is just a short drive away from Flagstaff. 
Digital nomads can stay connected with the Wi-Fi, and there's a completely equipped kitchen so you can be independent during your stay. The huge back deck is a perfect spot to hang out in the afternoons with your favorite book, or take advantage of exceptional stargazing at night. 
$$
Two guests 
Multi-level deck 
Outdoor dining area 
Looking for a totally private and secluded dreamy getaway for your honeymoon? You've come to the right place at Elk Surprise. The cabin gives you a front-seat view of the wildlife of Tonto National Forest. In addition, it also provides all the comfy modern amenities you could want. 
Swap out your smart shoes for hiking boots and explore the surrounding wilderness. When you're tired out from a long day's adventures, you'll have a cozy cabin, a luxury master suite with a King memory foam mattress, and an outdoor fire pit for evenings under the stars. 
Don't Forget Your Arizona Travel Insurance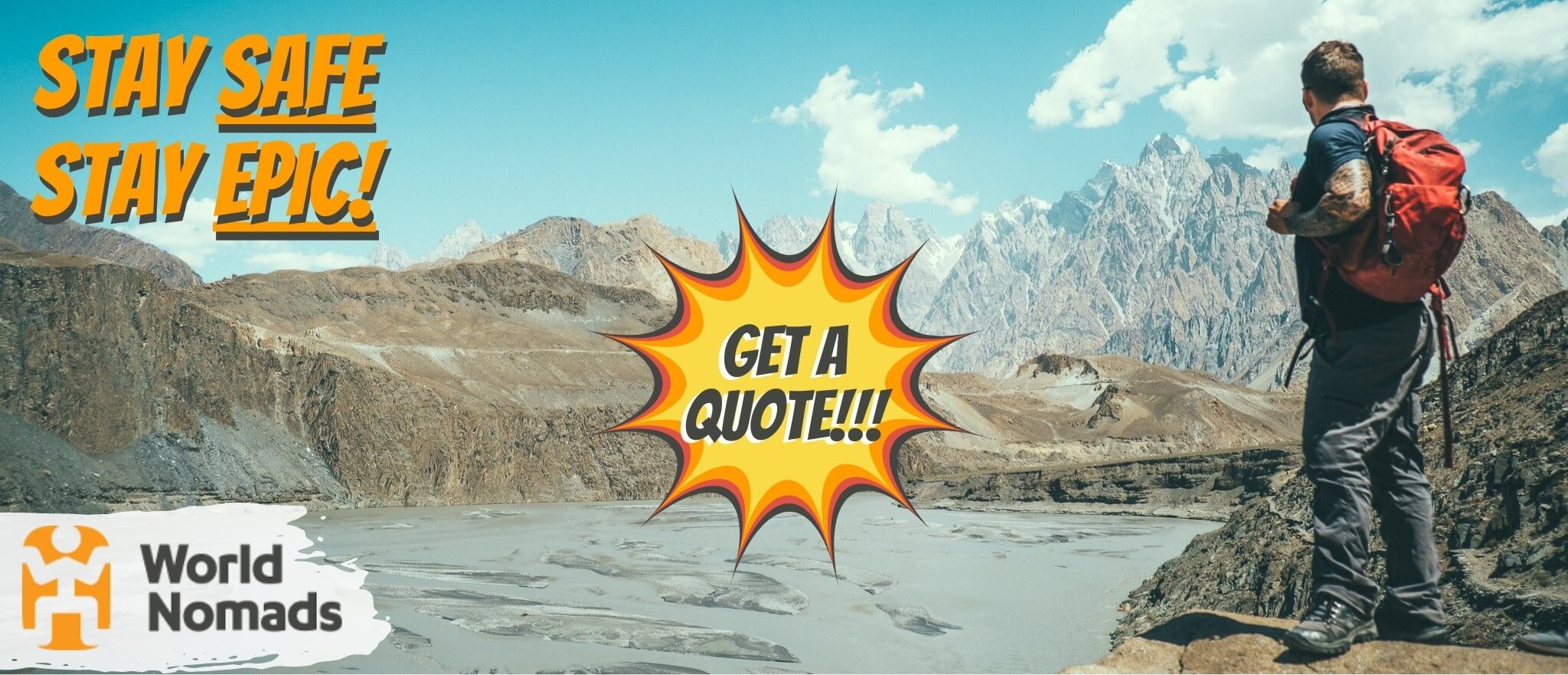 It's good to get lost sometimes, but it's also good not to get too lost. There are people that want you home in one piece.
There's one travel insurance provider The Broke Backpacker trusts for all his wildest shenanigans… World Nomads!
Click the button below to get a quote on your insurance or read our in-depth review of World Nomads' coverage. And then… let the shenanigans begin. 😉
Final Thoughts on the Best Cabins in Arizona 
Once you experience the wide-open skies and breathtaking landscape of Arizona for yourself, you might never want to leave! And hopefully, now you have a better idea about how to make your trip extra special by staying at one of Arizona's best cabins. 
There's no need to stay in a stuffy hotel when Arizona has so many wonderful options for unique accommodation. Whether you're in need of a break from a cold winter or planning a summer road trip around Arizona, there's something on offer for everyone.
---
Bye for now, but not forever!
If you want MORE top-tier Broke Backpacker content like this, then sign up for our weekly newsletter below to get the latest and greatest!
And for transparency's sake, please know that some of the links in our content are affiliate links. That means that if you book your accommodation, buy your gear, or sort your insurance through our link, we earn a small commission (at no extra cost to you). That said, we only link to the gear we trust and never recommend services we don't believe are up to scratch. Again, thank you!