Scottsdale is an awesome city in Arizona bursting with golf courses, shopping, tasty food, and more than 300 days of sunshine each year. Situated right next door to Phoenix, this vibrant destination provides a calmer alternative to its larger cousin.
That being said, Scottsdale is still a large city with a large number of different neighbourhoods. This means there are loads of accommodation options to choose from, which can get pretty overwhelming.
To help you out, we've created this guide on where to stay in Scottsdale, Arizona. Written by travellers for travellers, we've put together the best neighbourhoods in the area to suit different travel styles.
Whether you're looking to party all night long, take in the art scene or explore the American West, we've got you covered.
Looking for a specific place to stay? These are our highest recommendations for accommodation in Scottsdale.
Located in central Old Town, this Airbnb combines Arizona with Hawaii to create a truly unique experience. The house is shared, but you'll have full access to the kitchen, living room, and patio area. Staying here, you'll be close to top Scottsdale attractions and public transport connections.
The Bespoke Inn Café and Bicycles is one of the best hotels in Scottsdale. This charming four-star inn is located in Old Town and provides guests with an outdoor swimming pool, a rooftop terrace, and a modern gym. Rooms are comfortable and each comes complete with a private bathroom and beauty accessories.
Best Budget Accommodation in Scottsdale: Bright bedroom in shared flat
This spacious bedroom is bright, spacious, and cheap. You'll get your own private bathroom, as well as full access to all the amenities of this shared house. There's even a bike for you to use during your stay, so you can easily explore the area.
Scottsdale is a large city situated directly north of Tempe. It's considered to be part of the Phoenix Metropolitan Area and is one of the best places to stay near Phoenix for nightlife.
The city is spread out over an area of 478 square kilometres and is home to approximately 250,000 people. It's divided into numerous neighbourhoods and districts, each offering something unique to travellers.
Old Town Scottsdale sits at the heart of the city. It's the best place to stay if you're visiting for the first time, thanks to its large array of amenities, attractions, and bars. You can find many vacation rentals in Downtown Scottsdale because of its central location.
If you're travelling on a budget, you'll find plenty of more affordable accommodation options in South Scottsdale. It's a sprawling district, home to everything from restaurants and shops to zoos and parks.
Downtown Scottsdale is home to the entertainment district, making it the best place to stay in Scottsdale for nightlife. This neighbourhood is also home to Fashion Square and is bursting with shopping and dining options.
Roosevelt Row is one of the coolest and quirkiest neighbourhoods in the region. This place is ideal for travellers who love craft beer, art galleries, and relaxing on patios.
Set to the east is Arcadia, a posh neighbourhood that straddles both Scottsdale and Phoenix. It boasts beautiful scenery and lots of family activities, so it's our top pick for where to stay in Scottsdale with kids.
Still not sure where to stay in Scottsdale? Don't worry, we've got more detailed descriptions of each area below. We've also included our favourite accommodation and activity picks in each, to help you get started with your itinerary.
In this next section, we'll take a look at the five best neighbourhoods in more detail. Each is a little different from the last, so be sure to read each section carefully and pick the neighbourhood that's right for you!
1. Old Town – Where to Stay in Scottsdale for your First Time
Old Town is a lively and bustling neighbourhood located at the heart of the city. It encompasses a buzzing art scene and a lively tourist district that draws travellers of all ages and styles. With its vast array of bars, nightclubs, museums and galleries, Old Town is the ideal place to stay in Scottsdale if you're visiting for the first time.
The downtown district is packed with stores and boutiques catering to travellers of all styles and budgets. So, whether you want high-street finds or one-of-a-kind pieces, Old Town has what you're looking for!
This awesome Airbnb in Scottsdale is located in central Old Town, close to main attractions and public transport. The home is shared, but your room is absolutely private. Staying at this place is a great way to make friends and get good advice on what to see while you're in town.
This charming inn is located within walking distance of Scottsdale Stadium and is close to a variety of restaurants, shops, and bars. They provide comfortable and air-conditioned rooms, and each contains a fridge and microwave so you can make simple meals during your stay.
Thanks to its great location, this is one of our favourite hotels in Old Town Scottsdale. This two-star hotel is centrally located and is in close proximity to museums, galleries, eateries, and bistros. There is also a golf course and sundeck on-site.
This charming four-star hotel in Old Town Scottsdale provides guests with an outdoor swimming pool, a rooftop terrace, and a modern gym. Rooms are comfortable and each comes complete with a private bathroom and beauty accessories.
Things to See and Do in Old Town:
Dig into delicious Mexican fare at The Mission.
Indulge in great beer and tasty pasty at the Cornish Pasty Co.
Learn about the history of the city at the Scottsdale Historical Museum.
Listen to live music and enjoy a couple of drinks at the Old Town Tavern.
Root for the home team at Scottsdale Stadium.
Satisfy your sweet tooth at the Sugar Bowl Ice Cream Parlour.
Savour a plate of comfort food at Lo-Lo's Chicken & Waffles.
See an incredible collection at the Scottsdale Museum of Contemporary Art.
Stroll and browse the galleries that make up the vibrant Main Street Arts District.
2. South Scottsdale – Where to Stay in Scottsdale on a Budget
South Scottsdale is a massive district nestled between Old Town Scottsdale and the lively college town of Tempe. The neighbourhood is characterised by its great restaurants, excellent shopping opportunities, and its lush and expansive parks.
This is also our pick for where to stay if you're travelling on a budget. South Scottsdale is home to a high concentration of affordable accommodation options that will cater to a range of styles. So, whether you're looking for a social backpacker hostel or a charming boutique hotel, you'll find it here.
Best Holiday Home in South Scottsdale: Weldon Place
This holiday home in South Scottsdale is ideal for groups and families, sleeping up to six guests. You'll have the whole house to yourself as well as access to a private pool and garden. The house is close to Old Town Scottsdale, with the Desert Botanical Gardens and Phoenix Zoo within easy reach.
The Red Lion Inn boasts a range of wellness facilities, including tennis courts, a swimming pool, and a Jacuzzi. The hotel is ideal for anyone from solo travellers to large groups, and it's even pet-friendly! From here, Tempe Town Lake is a few moments away.
Best Airbnb in South Scottsdale: Bright bedroom in shared flat
Guests can use every amenity in this shared home – the host even provides an empty shelf in the fridge. The room itself is bright and spacious, and the host will ensure you have a comfortable stay in the city.
Best Hotel in South Scottsdale: Magnuson Hotel Papago Inn
This charming hotel provides easy access to Tempe and Arizona State University, as well as the Phoenix Zoo and Papago Park. This hotel offers a great daily breakfast and provides guests with free wifi, a delightful restaurant, and a relaxing garden to unwind in.
Things to See and Do in South Scottsdale:
Dig into a plate of tasty American fare at Jim's Coney Island Café.
Enjoy a leisurely stroll along the shores of Tempe Town Lake.
Explore the lush and expansive landscapes of Papago Park.
Hike up and enjoy the view from the Hole in the Rock.
Kick start your day with a delicious and satisfying breakfast at J J's Sports Cantina.
Savour tasty Greek fare at George's Famous Gyros.
See a myriad of vibrant plants and flowers at the beautiful Desert Botanical Garden.
Trek through the countryside on The Bajada Nature Trail.
Visit the Mill Avenue District in nearby Tempe.
3. Downtown – Best Area to Stay in Scottsdale for Nightlife
Downtown Scottsdale is one of the liveliest neighbourhoods in the city. It sits north of Old Town and straddles both sides of the Arizona Canal. Here you'll find a great selection of shops and malls, as well as plenty of yoga studios, hip cafes, and trendy restaurants.
Home to the entertainment district, Downtown Scottsdale is our top recommendation for where to stay if you're looking to enjoy a night out on the town. It boasts everything from thriving dance floors to low-key pubs and is packed with plenty of fun and excitement no matter the time of day.
Love to shop? Downtown Scottsdale is also home to Fashion Square, the largest shopping mall in the state of Arizona.
This stunning studio loft in Downtown features a fully-equipped kitchen, balcony area, and space for up to four guests. Furnishings are contemporary and functional, and there's plenty of natural light throughout the split-level property. The loft is situated in a laid-back but vibrant area and is close to some of Scottsdale's top attractions, with Camelback Mountain just a couple of miles away.
Best Motel in Downtown: Motel 6
Motel 6 Scottsdale is a great option for budget accommodation in central Scottsdale. It's within close proximity to the city centre and Scottsdale's top attractions. When you're not out exploring, the hotel provides an onsite swimming pool and Jacuzzi to relax in.
This delightful three-star hotel is set in a great location for shopping and is close to nightlife, sightseeing, and dining options. This pet-friendly hotel provides large rooms with a myriad of amenities. There's also a heated pool and a fitness centre.
Best Hotel in Downtown: Howard Johnson by Wyndham
The Howard Johnson by Wyndham is in a fantastic location for walking to the best restaurants and bars, clubs, and shops. Rooms are comfortable, and the onsite pool and sun deck create the perfect place to snooze off a hangover.
Things to See and Do in Downtown:
Dine on incredible American fare at Café Monarch.
Eat a delicious and filling breakfast at Arcadia Farms.
Enjoy great food and a fantastic atmosphere at Citizen Public House.
Savour delicious Italian and American dishes at Olive & Ivy.
Indulge in an extra special meal at Franco's Italian Caffe.
Visit Dierks Bentley's Whiskey Row for a night of good drinks and tasty snacks.
Choose from a wide selection of drinks, cocktails and beer at Coach House.
Chill out with a few drinks at The Beverly.
Listen to live music at the Rusty Spur Saloon.
Eat, drink and enjoy a day (or night) on the patio at AZ88.
4. Roosevelt Row – Coolest Place to Stay in Scottsdale
Roosevelt Row (aka RoRo) is without a doubt the coolest neighbourhood in the area. Located in nearby Phoenix, this trendy district is home to chic bars and live music venues, as well as hip eateries, trendy cafes, and heaps of fantastic art galleries. If you're someone who enjoys craft beer, indie films and awesome art, Roosevelt Row is the neighbourhood for you.
This is also one of the most well-connected neighbourhoods in the area as it links downtown Phoenix with Scottsdale and the suburbs. From your base in Roosevelt Row, you can enjoy the very best that these two fantastic Arizona cities, and their surroundings, have to offer!
Sleeping two guests, this Airbnb is ideal for couples visiting Scottsdale for a weekend. The room is bright and comes with a fully equipped kitchen, but there are plenty of eateries just a short walk away. The studio is close to all the top attractions of Downtown Phoenix.
This awesome hotel in Phoenix is just as cool as the neighborhood it sits in. Featuring contemporary and abstract design, there's a roof terrace and stylish restaurant and bar to relax in. Top attractions are within walking distance, including Copper Square and the Arizona Science Center.
This luxurious hotel is modern and stylishly decorated. Boasting convenient amenties like a 24-hour airport shuttle, restaurant, and convenience store, you'll have everything you need for an easy stay. When you do fancy venturing out, it's just a ten-minute walk to some of Phoenix's top attractions.
Best Apartment near Roosevelt Row: WanderJaunt
WanderJaunt provide stylish and contemporary accommodation situated close to top attractions in Downtown Phoenix. Apartments come fully furnished, and include laundry facilities and free parking. Ideal for a longer stay, the apartments are super popular with families visiting Arizona.
Things to See and Do in Roosevelt Row:
Browse one-of-a-kind items and exhibitions from local artists at MADE Art Boutique.
Dine on an incredible meal at Mother Brunch Brewing.
Enjoy a delicious plate of hummus, pita, gyros, and more at Pita Jungle.
Indulge in savoury and delicious Mexican fare at Paz Cantina.
Listen to live jazz at The Nash.
Sample tasty tacos at Taco Chelo.
See great works of art at the monOrchid Downtown Phoenix Arts Collaboration.
Sink your teeth into an amazing and unique hot dog at Short Leash Hot Dogs.
Take part in one of RoRo's First Fridays Art Walk.
Watch indie films and enjoy a few drinks at funky FilmBar.
5. Arcadia – Where to Stay in Scottsdale for Families
Arcadia holds the special distinction of being part of both Scottsdale and Phoenix. It sits to the north of the Arizona Canal and boasts easy access to the capital, the countryside, and everywhere in between.
Built on a former citrus grove, Arcadia is a neighbourhood characterized by its large leafy streets. It has a relaxed atmosphere and is in close proximity to some of Scottsdale's most famous natural attractions, like Camelback Mountain and the Echo Canyon Recreation Area. Arizona's top hikes are just moments away, making this our top pick for adventurous families.
This aptly-named home in Arcadia offers stunning open-plan interiors and four bedrooms. There's a huge outdoor pool to cool off in, as well as a BBQ area and putting green. When you do fancy leaving the home, there are loads of places to dine and shop just nearby. Old Town Scottsdale also isn't far from the property.
The Royal Palms Resort is an incredible five-star property in Scottsdale. The hotel boasts a stunning restaurant and courtyard with views of Camelback Mountain; we're certain you won't want to leave!
Best Home in Arcadia: Agave by AvantStay
Families will love this home away from home in Arcadia, Scottsdale. Sleeping no less than 16 guests across six bedrooms, the home also boasts an outdoor patio and swimming pool. Nearby attractions include Old Town Scottsdale, the Desert Botanical Gardens, and Copper Square.
Best Vacation Rental in Arcadia: Camelback – La Casona
Treat the family to an unforgettable stay at this vacation rental near Scottsdale! Set between Arcadia and Arcadia Lite, this traditional Spanish-style casona features five bedrooms and an onsite pool. While you could easily spend the whole trip enjoying the house, there's plenty more nearby to keep you entertained; Camelback Mountain, the Arizona Science Center, and Old Town Scottsdale are just a short drive away.
Things to See and Do in Arcadia:
Dine on fresh and delicious fare at The Henry.
Eat tasty Mexican dishes at Chelsea's Kitchen.
Enjoy seafood and Mediterranean food at T. Cooks.
Head into the hills and explore Camelback Mountain.
Hike the Echo Canyon Trail and enjoy stunning and panoramic views!
Hire a boat or board and explore the waters of the Arizona Canal.
Shop until you drop at the Biltmore Fashion Park.
Stop by and marvel at the architecture of the David and Gladys Wright House, a spiral-shaped home.
Throw on your hiking boots and visit the Arizona Falls.
Here's what people usually ask us about the areas of Scottsdale and where to stay.
World Nomads' mission is to support and encourage travellers to explore their boundaries. They offer simple & flexible travel insurance, and safety advice to help you travel confidently.
They've been doing it since 2002 – protecting, connecting, and inspiring independent travellers just like you.
Get a quote below or read our in-depth review!
World Nomads provides travel insurance for travelers in over 100 countries. As an affiliate, we receive a fee when you get a quote from World Nomads using this link. We do not represent World Nomads. This is information only and not a recommendation to buy travel insurance.
Scottsdale is a city bursting with places to explore. It's a fantastic destination for travellers young and old thanks to its sunny weather, curious sites, and close proximity to nature. Whether you're a culture vulture, history buff, fearless foodie, or something in between, you're going to love spending time in Scottsdale.
In this guide, we've looked at the five best places to stay in Scottsdale. Although there aren't many hostels in the city, we've tried to include apartments and inns to make the city affordable to all travel budgets.
Hosteling International Phoenix is our favourite hostel thanks to its central location in RoRo and comfortable accommodations.
Our recommendation for the best hotel is the Bespoke Inn Cafe & Bicycles. It has great wellness features, a rooftop terrace, and a fantastic location in Old Town.
Do you own an awesome hostel, hotel or apartment? Want to be featured in our list? Email [email protected] to find out how.
---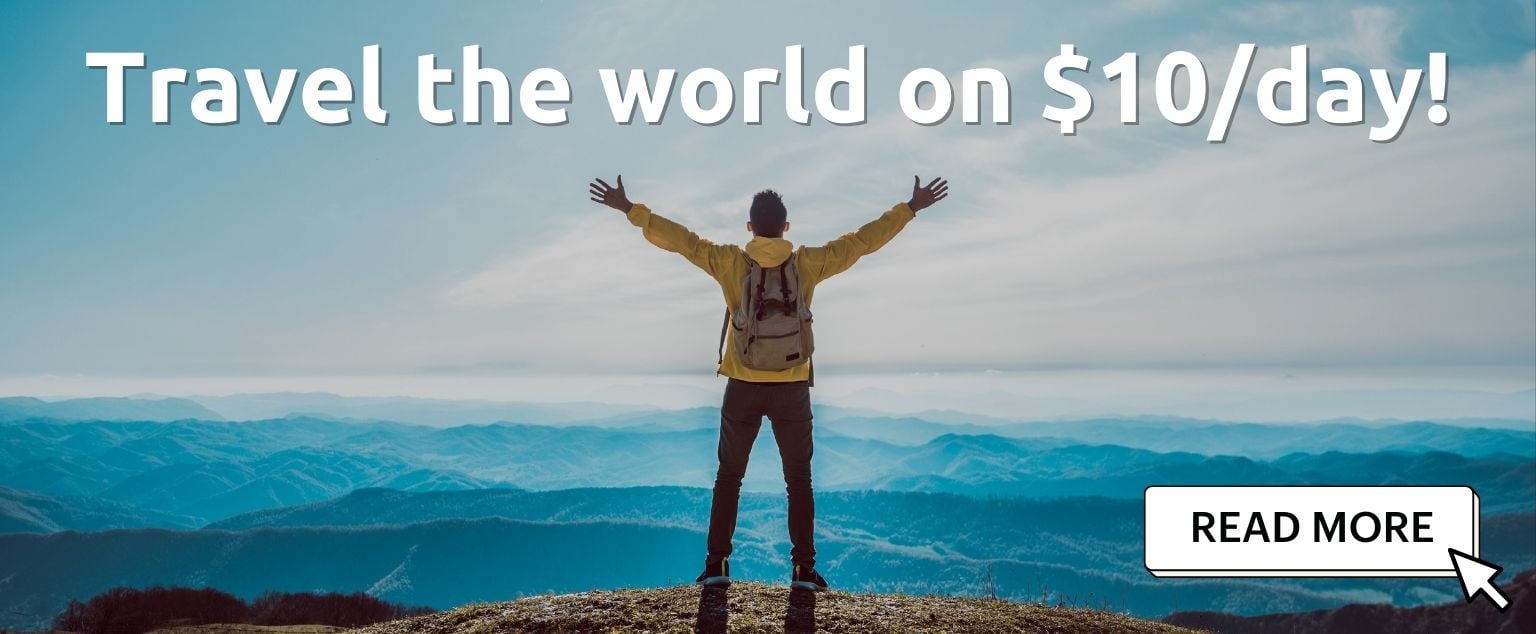 And for transparency's sake, please know that some of the links in our content are affiliate links. That means that if you book your accommodation, buy your gear, or sort your insurance through our link, we earn a small commission (at no extra cost to you). That said, we only link to the gear we trust and never recommend services we don't believe are up to scratch. Again, thank you!