The historic town of Flagstaff is a must if you want to embrace Arizona's great outdoors. No matter what time of year it is! During the summer, you can hike or cycle under the sun, while in winter you can ski through the largest ponderosa pine forest in the United States. In the town itself, there are a whole host of friendly bars and cafes, while the food is top notch!
To make the most of this charming town's delights, you'll need somewhere to stay. Rather than hotels or hostels, we'd recommend considering vacation rentals in Flagstaff. Not only do they offer better value for money, but they usually have a lot of personality and character that you certainly don't get in chain hotels.
The only difficulty is picking the ideal place out of all the options! That's where we come in. We've put together a list of the 15 best Airbnbs in Flagstaff. Not only that but some of the coolest Airbnb Experiences too. Let's take a closer look!
Quick Answer: These are the Top 5 Airbnbs in Flagstaff
Overall Best Value Airbnb in Flagstaff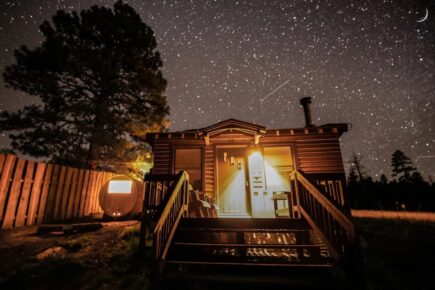 Overall Best Value Airbnb in Flagstaff
Tiny Mountain View Sauna Cabin
> $$
> 4 guests
> National Forest location
> Three mountain bikes
Best Budget Airbnb in Flagstaff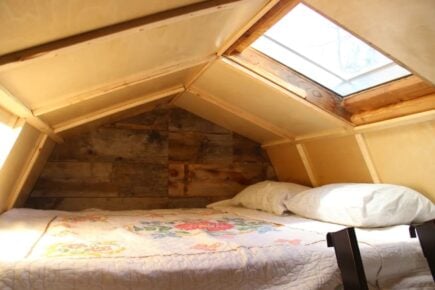 Best Budget Airbnb in Flagstaff
Private Club House
> $
> 3 guests
> Private entrance
> Loft queen bed
Best Airbnb for Couples in Flagstaff
Best Airbnb for Couples in Flagstaff
Tree House plus loft
> $
> 2 guests
> Queen bed
> Awesome location
Best Airbnb for Families in Flagstaff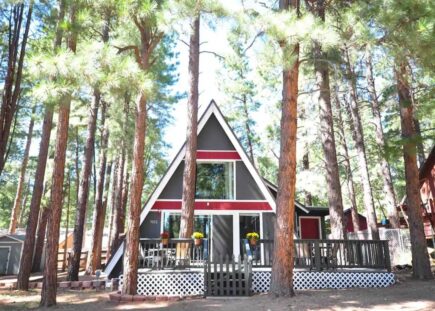 Best Airbnb for Families in Flagstaff
Blue Canyon Lodge
> $$$
> 6 guests
> Quiet neighbourhood
> Pets welcome
Over-the-Top Luxury Airbnb in Flagstaff
Over-the-Top Luxury Airbnb in Flagstaff
El Rancho
> $$$$$$$$$$$$
> 14 guests
> Great for families and groups
> Incredible views

Unlock Our GREATEST Travel Secrets!
Sign up for our newsletter and get the best travel tips delivered right to your inbox.
What to Expect from Airbnbs in Flagstaff
Though small in size, Flagstaff packs a lot of punch when it comes to Airbnbs. Of course, many of these are outside of the pedestrian-friendly Downtown area. That may seem inconvenient at first, but it just means that hiking, cycling, and skiing are more accessible. Ideal for an outdoorsy break!
What you get from your Airbnb in Flagstaff depends on your budget. At the lower end of the scale, you'll be able to rent private rooms or studio apartments close to the city centre. However, a bigger budget buys you privacy, and/or large properties with the use of lots of extra features like swimming pools and hot tubs!
The bigger the property you book, the more likely it is to be managed by a business. Whether you have a business or a local host, you'll still be able to get awesome recommendations on things to do and see in town.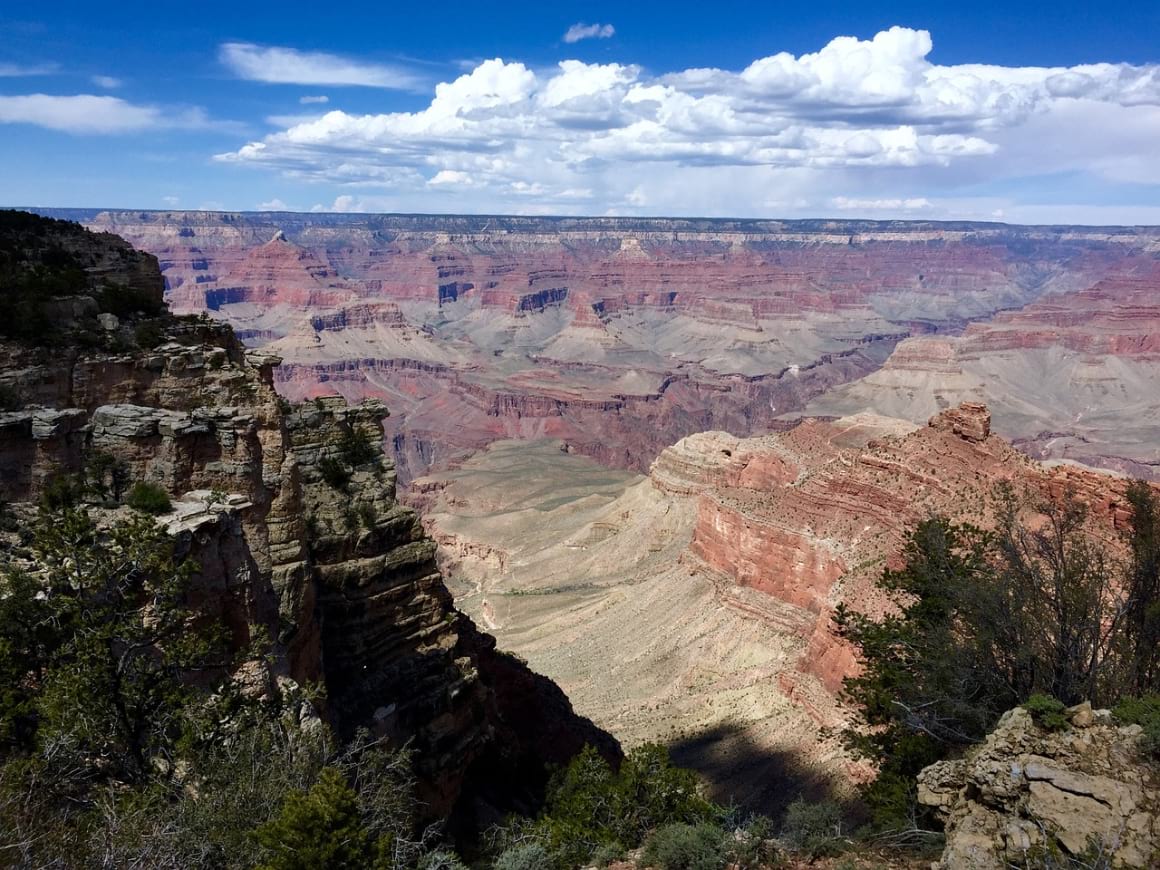 Cabin
Flagstaff's cabins are one of the most popular accommodation options. And why wouldn't they be?! Because of the nature of cabins, very few are located within the city limits. But head out in any direction, and you'll find a range of traditional cabins, cool A-Frames, and romantic boltholes to come back to after a day of exploring the city.
Cabins can suit anyone and everyone. From small and basic cabins that can be had for less than $100, to huge homes that would quite easily host a family celebration, it just depends on your personal taste and budget.
Lower end budgets are more about being surrounded by nature – so don't expect mod cons like Wi-Fi and hot tubs. However, higher end properties have everything you could desire and more!
Tiny House
Tiny houses are becoming more and more popular and it's no surprise! These cute little homes make the most out of a small space, offering everything you could wish for. We're talking kitchens, living spaces, bedrooms, and a bathroom. All in a compact space.
Many also come with an outdoor area where you can enjoy a morning coffee or an evening meal. And some tiny houses are on campsites or resorts, meaning that you get to use all of the amenities included!
Like cabins, many tiny houses in Flagstaff are found outside of the city limits. That just makes it all the more simple to access Arizona's hiking and biking trails!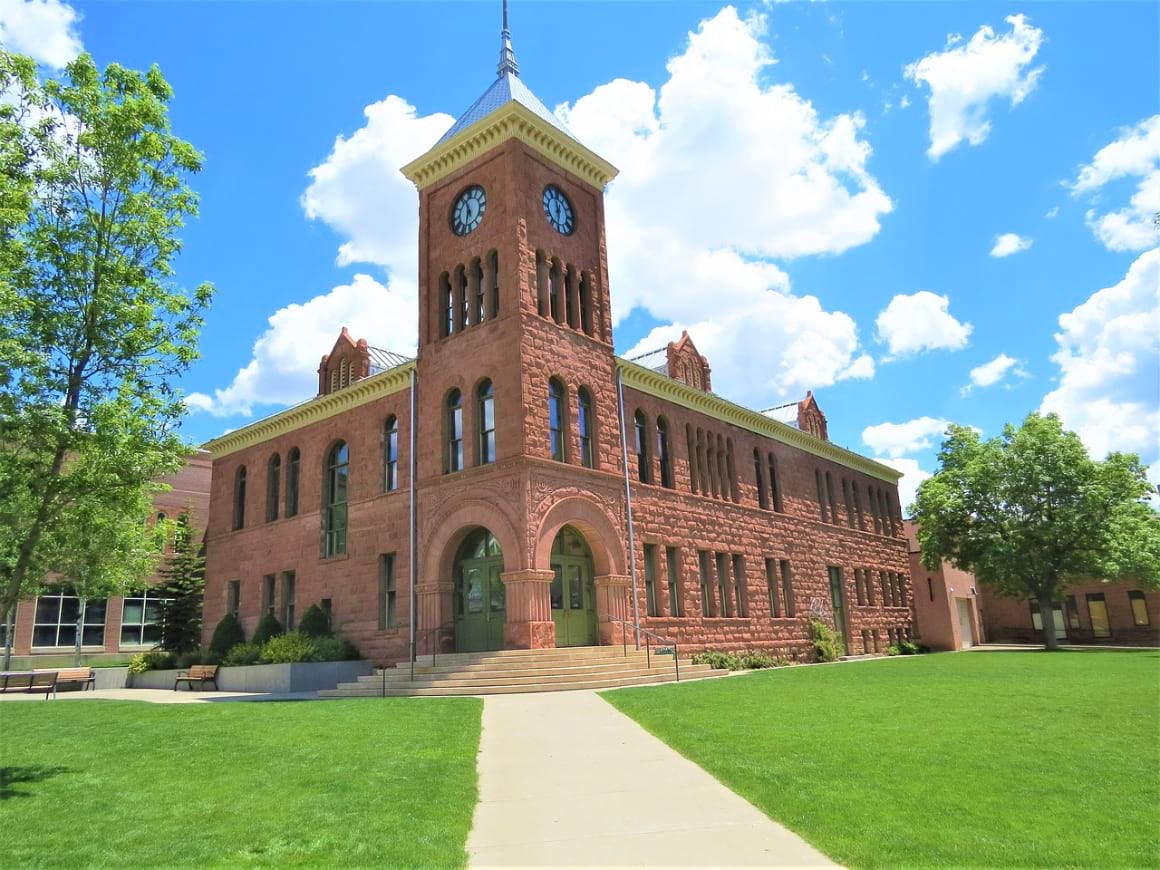 Cottage
If you want to stay within the city limits of Flagstaff, then you're best looking at cottages. These cute and cosy properties are often similar to bungalows and pack everything in to make a home away from home. We're talking a fully equipped kitchen, living area, and perhaps a small garden or porch where you can soak up the sun.
While you can find small cottages that will suit couples well, it's more common that you'll find cottages hosting between 4-8 people over multiple bedrooms. That makes them ideal for groups of friends and/or family.
Cottages are an affordable type of accommodation and those who are staying in a group can split the cost even further. For medium sized groups, this actually may be the most cost effective option!
Why Stay in an Airbnb
How are you feeling about a vacation rental in Flagstaff now? It sounds like a good idea, doesn't it? Just to put your mind completely at rest, here are five reasons to stay in an Airbnb.
Local Experience: Whether you're hosted by a local or a business, you'll be able to get all the inside info on the best trails and coolest coffee spots in Flagstaff.
Unique Properties: Hotels are lovely, but they can be a bit dull. You can't say the same about Airbnb – especially when there are cabins and tiny houses waiting for you.
Privacy: Lots of Airbnbs offer self check in. You can even filter for a completely private accommodation should you wish to.
Affordability: Up against hotels of an equivalent price, Airbnbs offer better value for money for the most part. Good if you're watching your budget! That doesn't just go for Flagstaff, but for all travel destinations in the USA.
Airbnb Experiences: It's not just about having awesome places to stay, it's about what to do when you arrive. We'll delve deeper into Airbnb Experiences later. But first…
The 15 Top Airbnbs in Flagstaff
Now you know what to expect and why you should stay in a vacation rental, let's get to the part you've been waiting for. Here are the 15 best Airbnbs in Flagstaff, sorted by style and budget!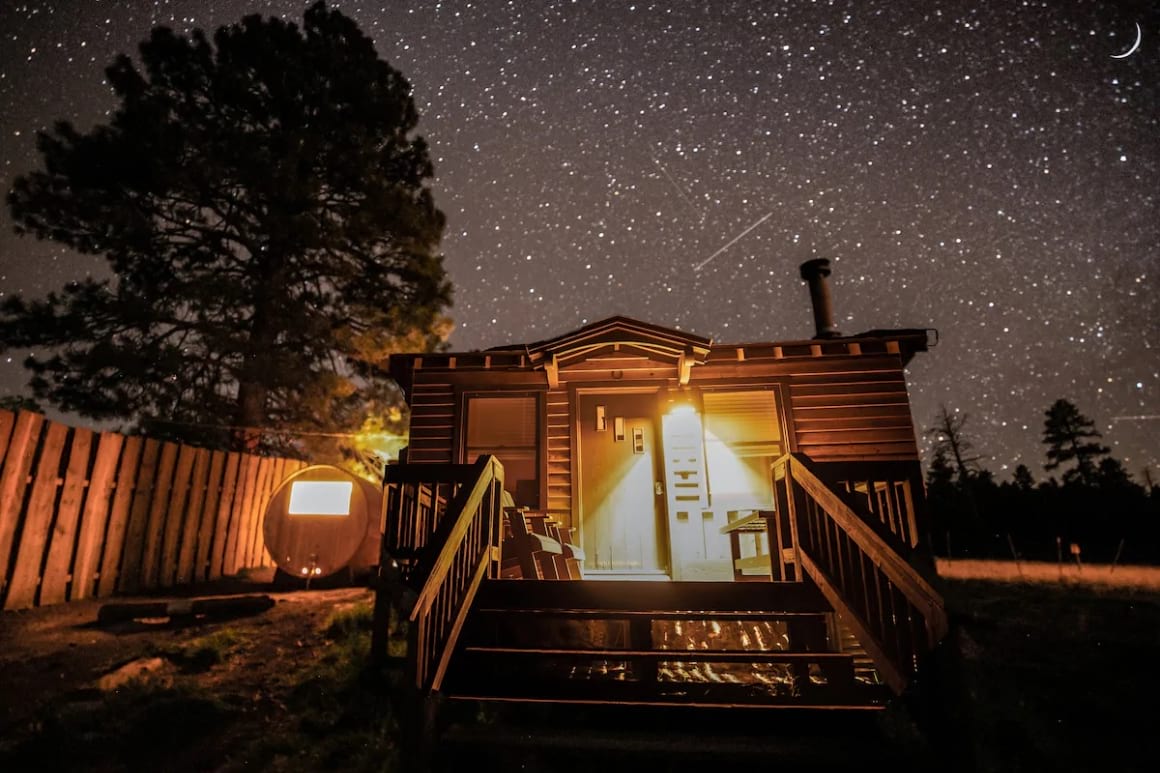 $$
National Forest location
4 guests
Three mountain bikes
Just a short drive out of Flagstaff's city limits, this cute mountain cabin is slap-bang in the middle of a national forest. Ideal for walking and cycling! Though the listing says for up to four guests, due to the size and layout we'd recommend it to a couple. There's a double bed and a sauna, so it can be particularly romantic too. You can also use the mountain bikes provided for an adventure before returning home before dark for epic stargazing!
Flagstaff isn't the cheapest place in the world, but you can find budget accommodation if you know where to look. This entire guesthouse is on your host's land but you have a private entrance. There's a loft queen bed and cooking equipment such as a mini-fridge, coffee maker, toaster, and microwave. There's no shower though, so that's something to bear in mind if you're spending most of your time out doing strenuous activities!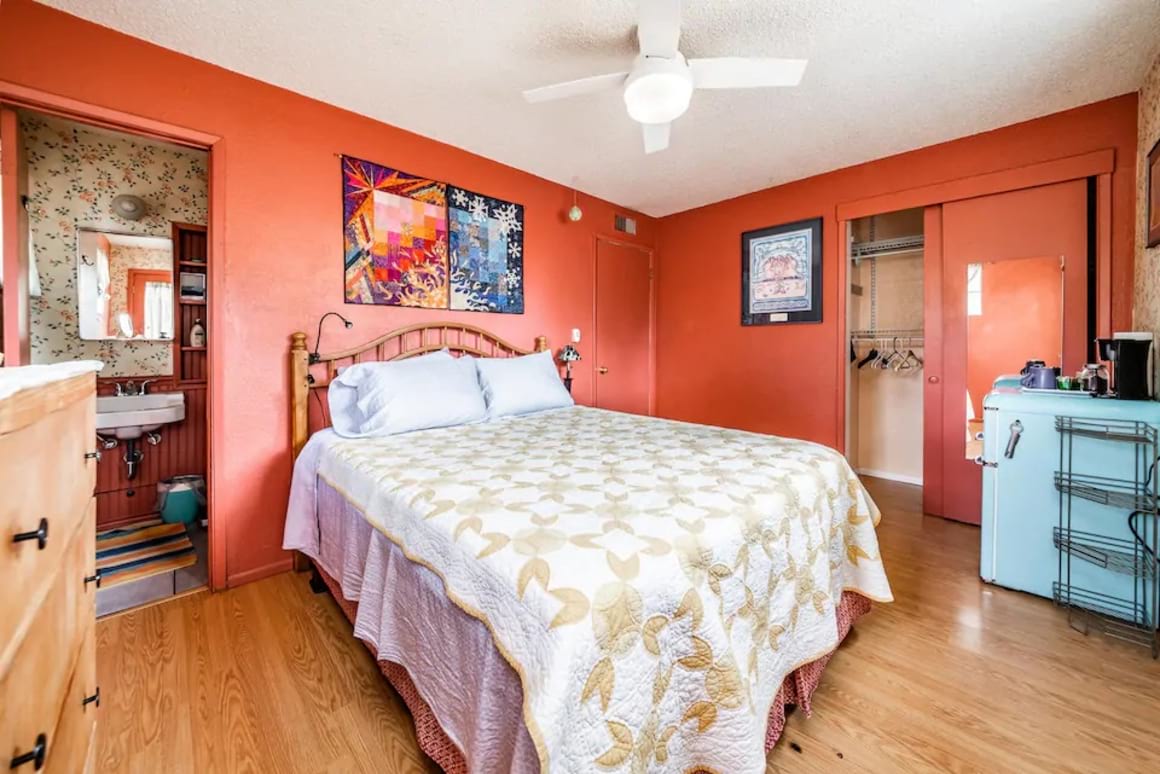 For those who are travelling solo, you're probably sick of being told about that great hostel in town. No matter how good it is, sharing a dorm and getting zero sleep is not your only option! You can, instead, look at a homestay which will keep your costs low and give you a local experience. That's what you'll get at this home which is just three miles from Downtown Flagstaff!
Is This the Best Backpack EVER???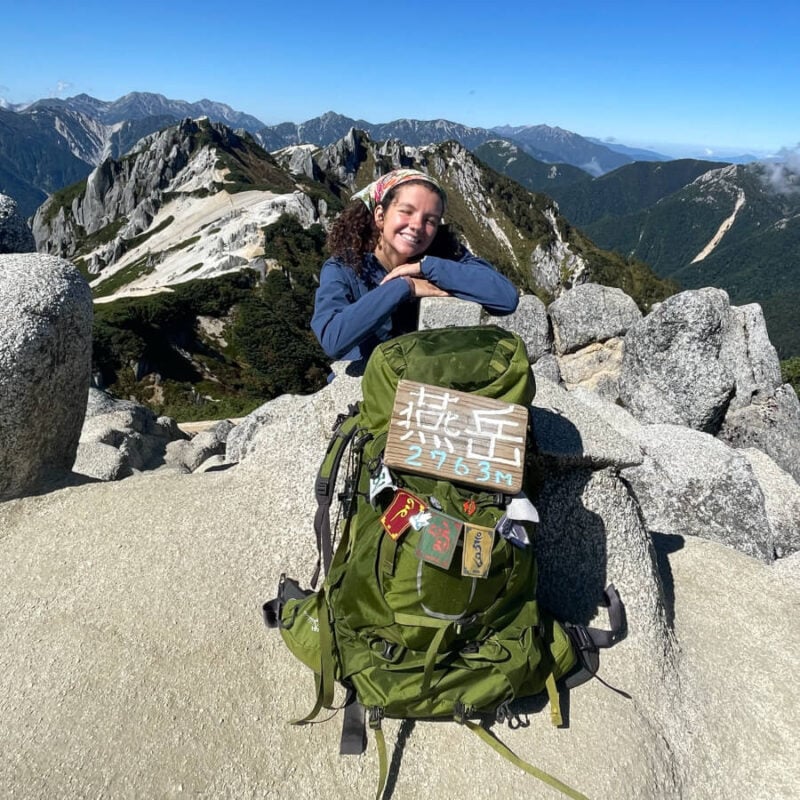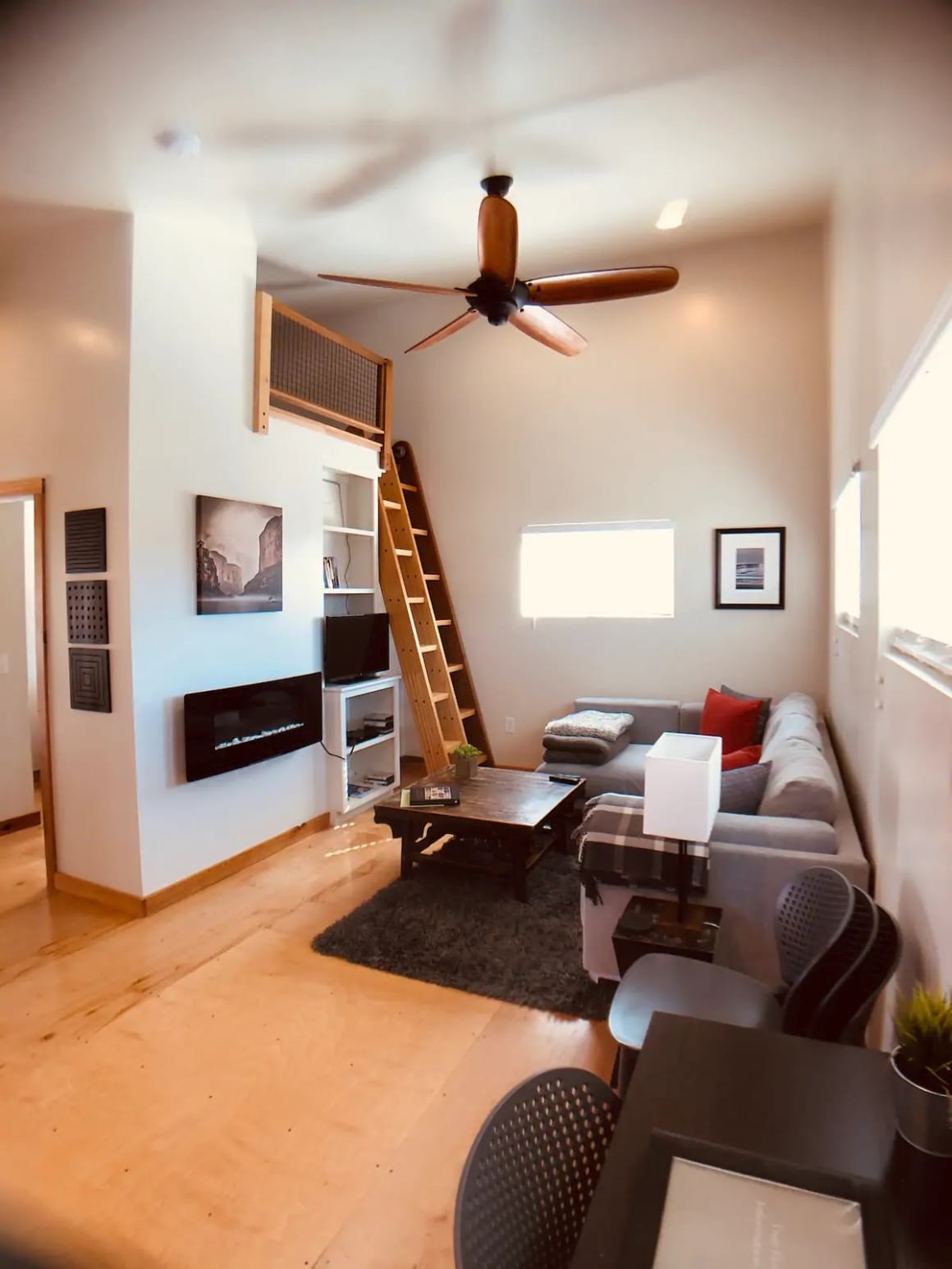 Looking for somewhere cute and cosy to enjoy with your other half? This might just be it. Enjoy your morning coffee out on the deck as the crisp winter wind blows before a day of skiing or snowboarding. On a cold evening, climb up the ladders to your cosy queen bed after catching a movie wrapped up in blankets. It's super snug!
Best Airbnb in Flagstaff for Families | Blue Canyon Lodge
This is the first A-Frame cabin on our list but it certainly won't be the last. One of the coolest and most popular types of accommodation, this cabin is perfect for families deciding where to stay in Flagstaff. No matter the age! There's a homely indoor living area where you can enjoy a movie on a cold night, or perhaps one of the board games included. Some families can't bear to leave their pets at home – and when you stay here, you don't have to!
Over-the-Top Luxury Airbnb in Flagstaff | El Rancho
$$$$$$$$$$$$
Great for families and groups
14 guests
Incredible views
One of the most stunning Airbnbs in Flagstaff, just look at that stunning view from the enormous windows. There's a dorm with up to 6 bunk beds so it's good for big groups – and if you're travelling as a family the kids are sure to love it. The big attraction here is the living spaces – and you can enjoy beautiful indoor and outdoor spots with your travelling companions.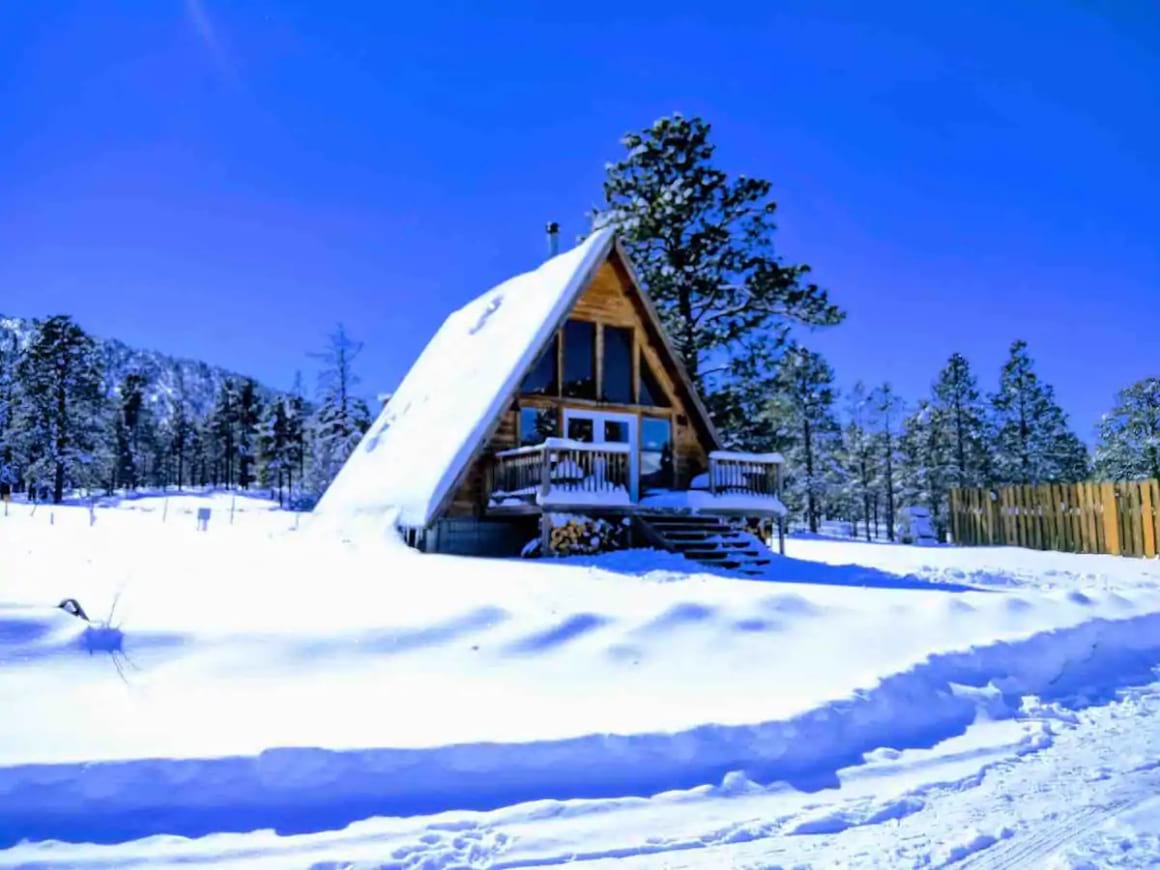 $$$
National Forest location
With so many cabins surrounding Flagstaff, it's hard to pick a favourite. However, with more than 600 excellent reviews and photos that show it looking great in all weathers, it's hard to look past this A-Frame in the National Forest. It's just 10 minutes to Route 66 and Flagstaff, and you can bring your furry friend should you wish to. This would be best suited to a small group.
This uber cool caravan conversion is the best tiny house in Flagstaff. It's on a farm and your hosts will treat you to two freshly-laid eggs each morning from chickens on site – along with a wheat bagel or sourdough toast and tea and coffee. If you'd rather a totally private affair, you can make use of self check in – but your hosts will always be around should you need to ask for any help.
Best Cottage in Flagstaff | Casita Evita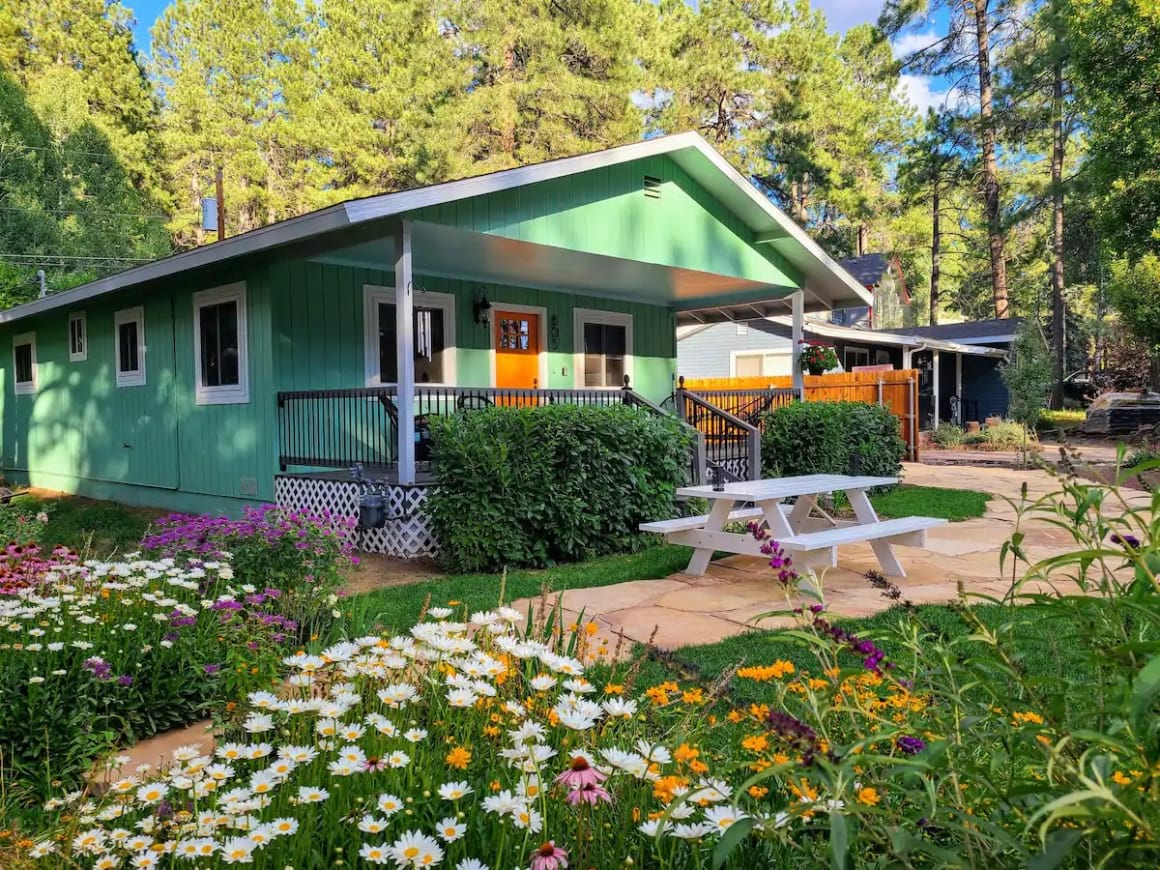 $$$$
Stylish modern kitchen
5 guests
Porch with outdoor seating
This beautiful green cabin is a real hidden gem in Flagstaff. With space for up to five guests, it would suit a small group of friends or family. Before a day of hiking or exploring in the mountains, be sure to enjoy breakfast on the picnic table out front – or at least have a coffee on the front porch. If the weather's not warm enough, just stick the log burning stove on in the living room and cosy up for a movie, series, or book!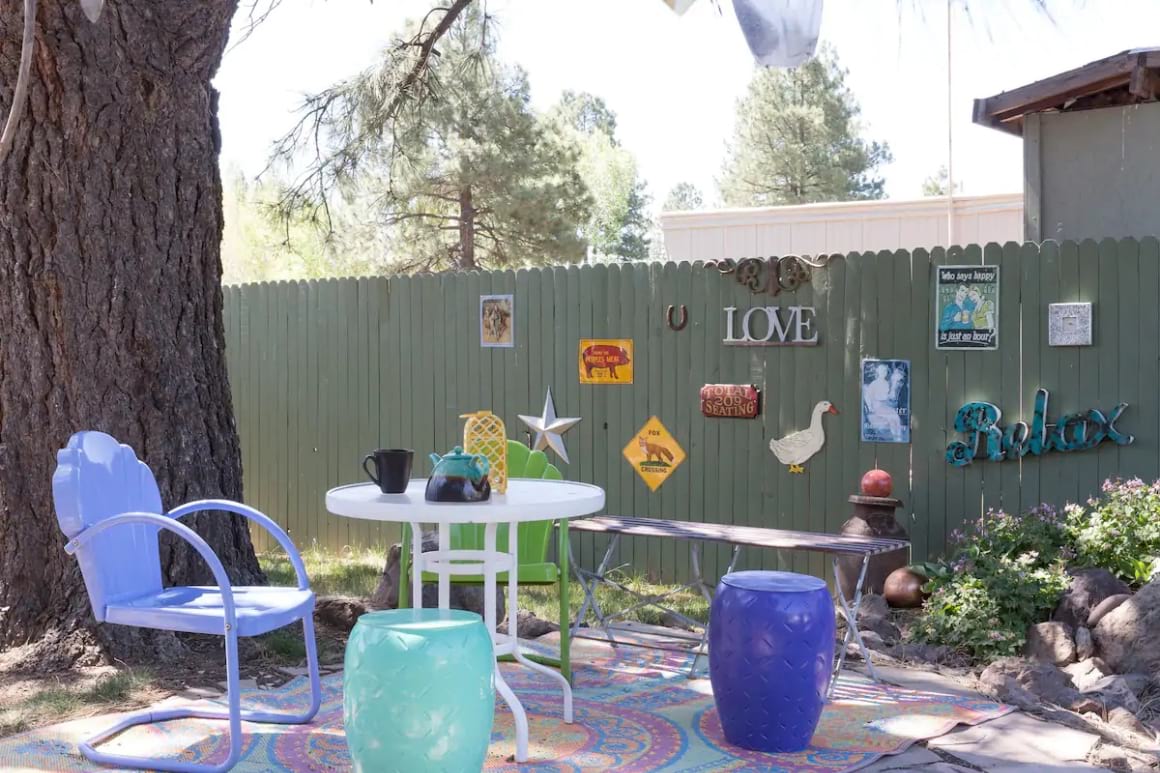 2 guests
Dedicated workspace
One of the quirkiest Airbnbs in Flagstaff, this place will suit a digital nomad. Not only does it have rapid Wi-Fi and a dedicated workspace, but there are indoor and outdoor spaces where you can enjoy your breaks. Sit out in the garden and admire the statues and artwork, or treat yourself to a bath in the huge tub after a day of exploration!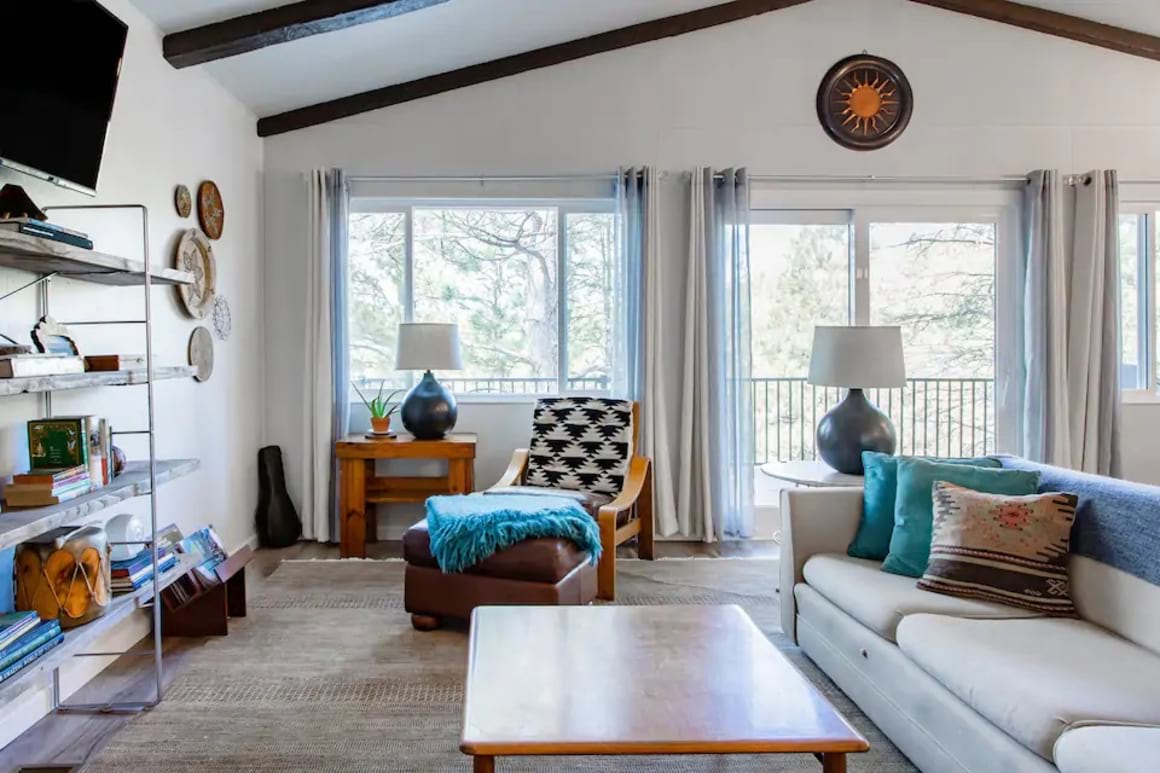 6 guests
Views of Coconino National Forest
Airbnb Plus properties are the cream of the crop on the platform. Hand picked thanks to their excellent review scores, cool design, and attentive hosts, you can be sure you're going to have a great vacation. This spacious, welcoming, and light filled home has space for six people, so your family or group of friends can enjoy views of the Coconino National Forest from the terrace.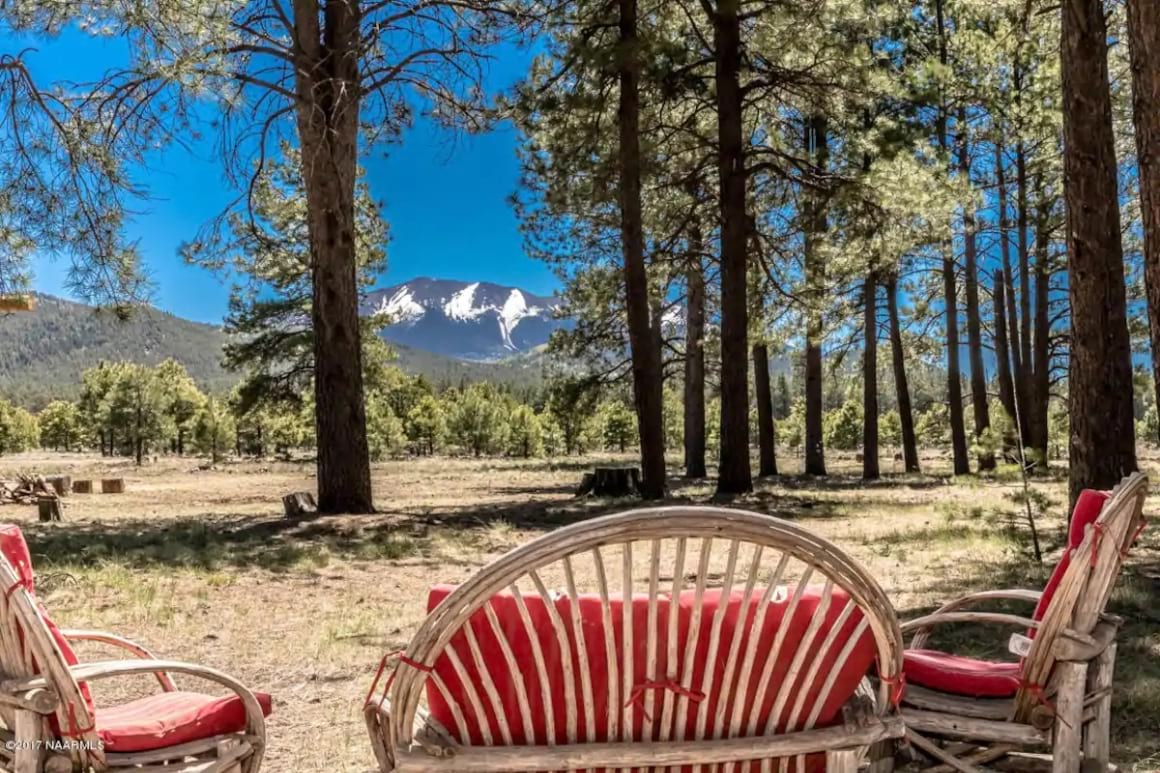 $$$$
Fully equipped kitchen
Awesome views aren't that hard to come by in Flagstaff. However, if you want to enjoy them from both inside and out, it's the Thundercliffe Ranch you need to head for. You can choose between a bunkhouse, cottage, log cabin, and yurt or just book all of them! It's perfectly suited to large groups who want nothing between them and the beautiful views surrounding Flagstaff.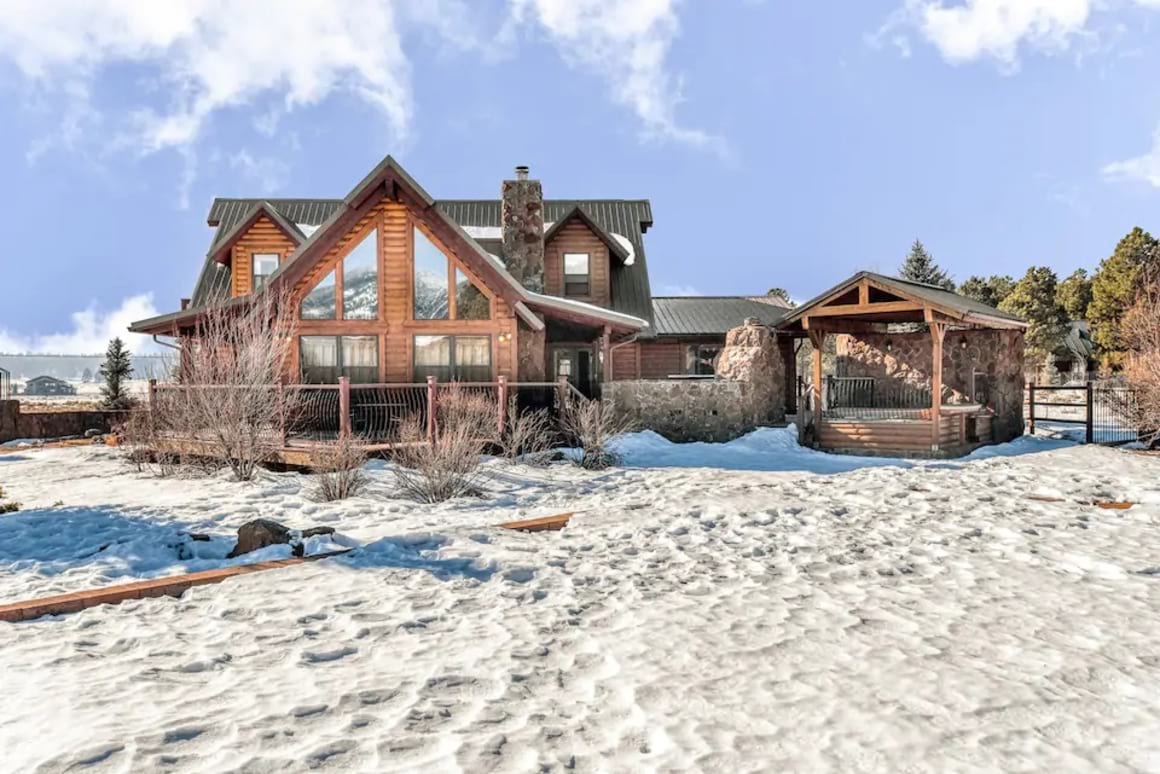 $$$$$$$
Awesome mountain views
14 guests
Wildlife everywhere!
For beautiful surroundings and an Airbnb to match, look no further than the Winter Wonderland Snowbowl Ski Retreat. This enormous property has the state forest on your doorstep, or you can enjoy views of the mountains from the warmth of your hot tub. If you're quiet enough, you may even be lucky enough to see wildlife such as deer, elk, and prairie dogs wandering past!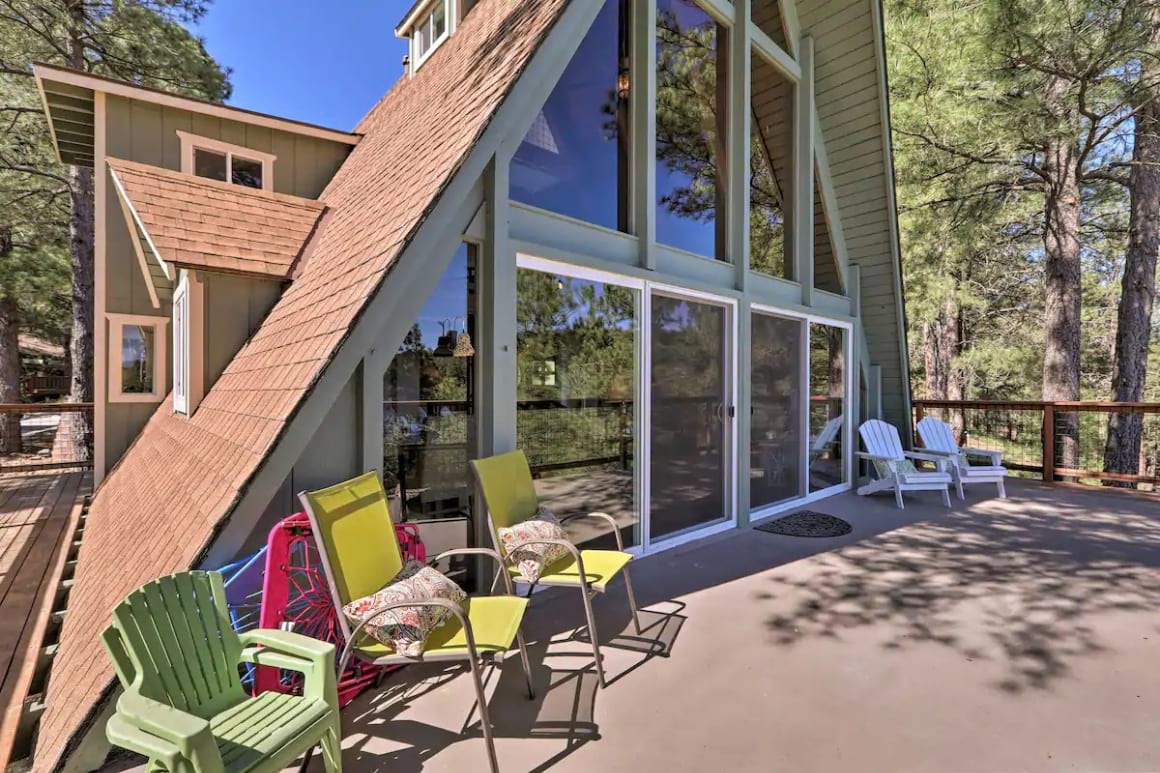 12 guests
Views of San Francisco Peaks
This gorgeous A-Frame cabin is just outside of Downtown Flagstaff, so you've got the best of the city and the hiking and biking trails nearby on your doorstep. There's space for up to 12 guests too, so it can suit a family or group celebration. While a weekend in Flagstaff may mean you don't spend too much time at your accommodation, you'll enjoy the limited time you have there. That's thanks to the wraparound porches and light-filled living room!
$$$$
Front and back deck seating
6 guests
Outdoor firepit with BBQ
We're rounding this one off with just one more awesome A-Frame cabin. And it's one that you'd just love to visit with your mates. The interior, which has wooden walls, is absolutely stunning. You can sit around the breakfast bar for your morning coffee, or stretch out on the sofa for a movie or board game. If the weather's warm enough, use the fire pit to grill some marshmallows and enjoy a beer (or hot chocolate).
Top 5 Airbnb Experiences in Flagstaff
Wow! We're sure you're still making your mind up which Airbnb is for you – or maybe you've got one that instantly jumped out. Whichever it is, let's now look at what to do when you're there. Airbnb Experiences are a wonderful way to explore a new destination as they combine stunning locations with local knowledge.
That's right, these tours and day trips are curated by locals who know their city like the back of their hand. And they're just waiting to introduce you to its hidden gems and delights. Airbnb Experiences can be anything from stargazing to past life regression.
Here are five of our favourite Airbnb Experiences in Flagstaff. It's over to you to choose which you want to do during your vacation!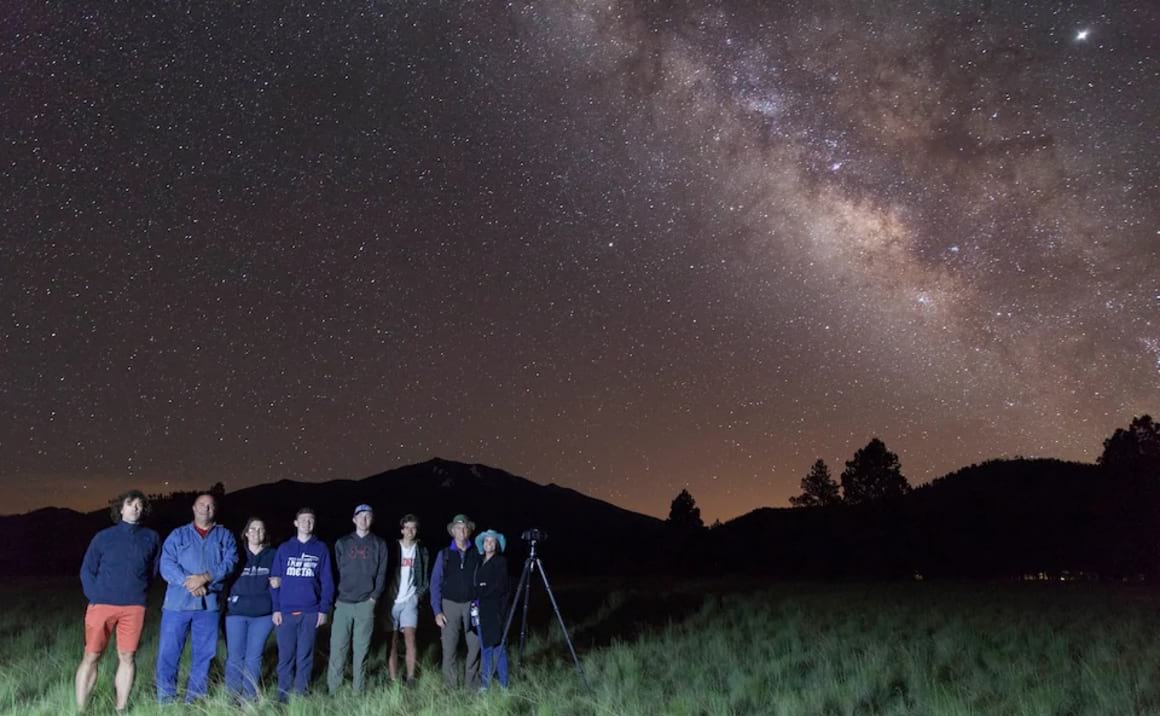 $100/person
2 hours
Up to 6 guests
Flagstaff is the world's first official international dark sky city, so don't miss stargazing while you're here. While you may be lucky enough to do it from your accommodation, a local expert guide will be able to take you to all the best spots for an unforgettable night under the stars.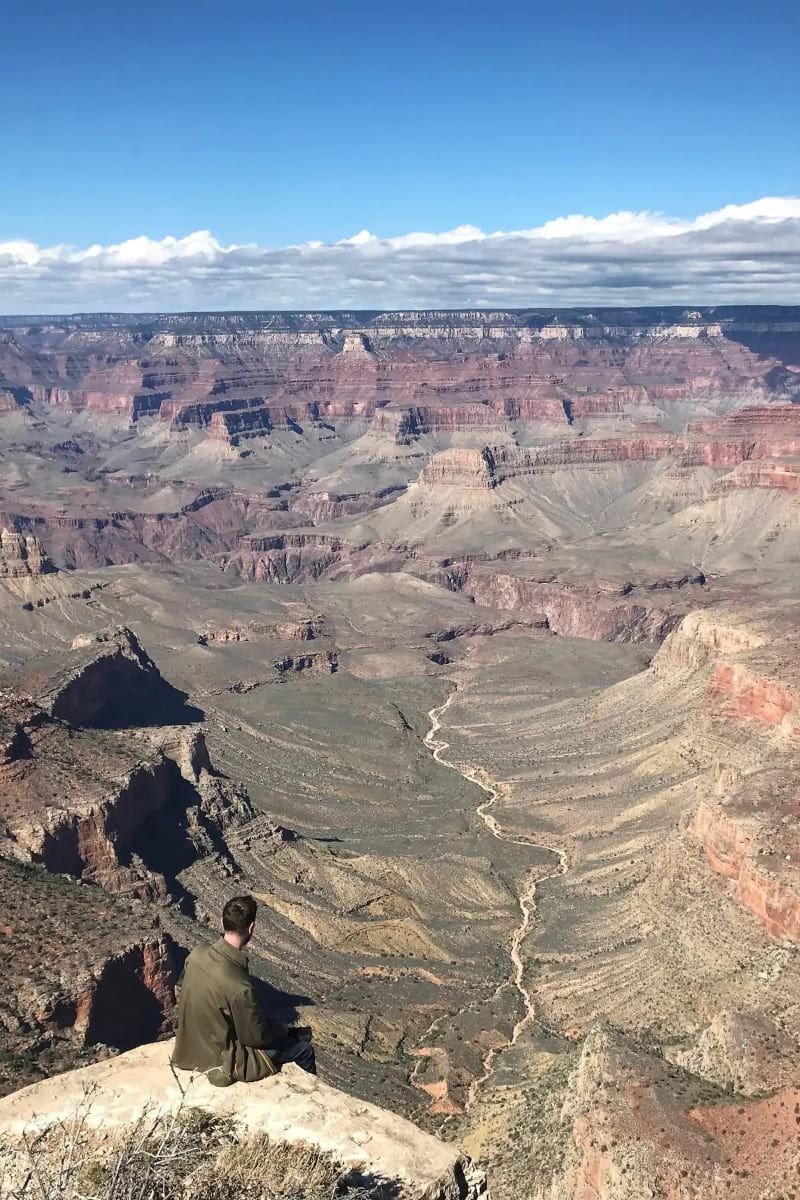 $165/person
5.5 hour
Up to 7 guests
Flagstaff is just 1.5 hours from the Grand Canyon by car. So, if you're in the area, why wouldn't you go and visit the world's deepest canyon and one of the most impressive attractions in the USA! This day trip will take you on a couple of hiking trails around the canyon which are off the beaten tourist track – so be sure to have some walking boots with you.
$150/person
6.5 hours
Up to 4 guests
This is a tour with a difference. Rather than a tour of the pedestrian-friendly Flagstaff Downtown, this will take you out to the Wupatki National Monument where you'll see several Ancestral Puebloan sites. This is a must for anyone who is interested in local history.
$50/person
1 hour
Up to 5 guests
If you've been busy making the most of all of Flagstaff's natural attractions, you might want some time to decompress and relax. This therapeutic sound journey should be perfect for that. You'll enjoy gentle breathing exercises and the chance to explore your inner world.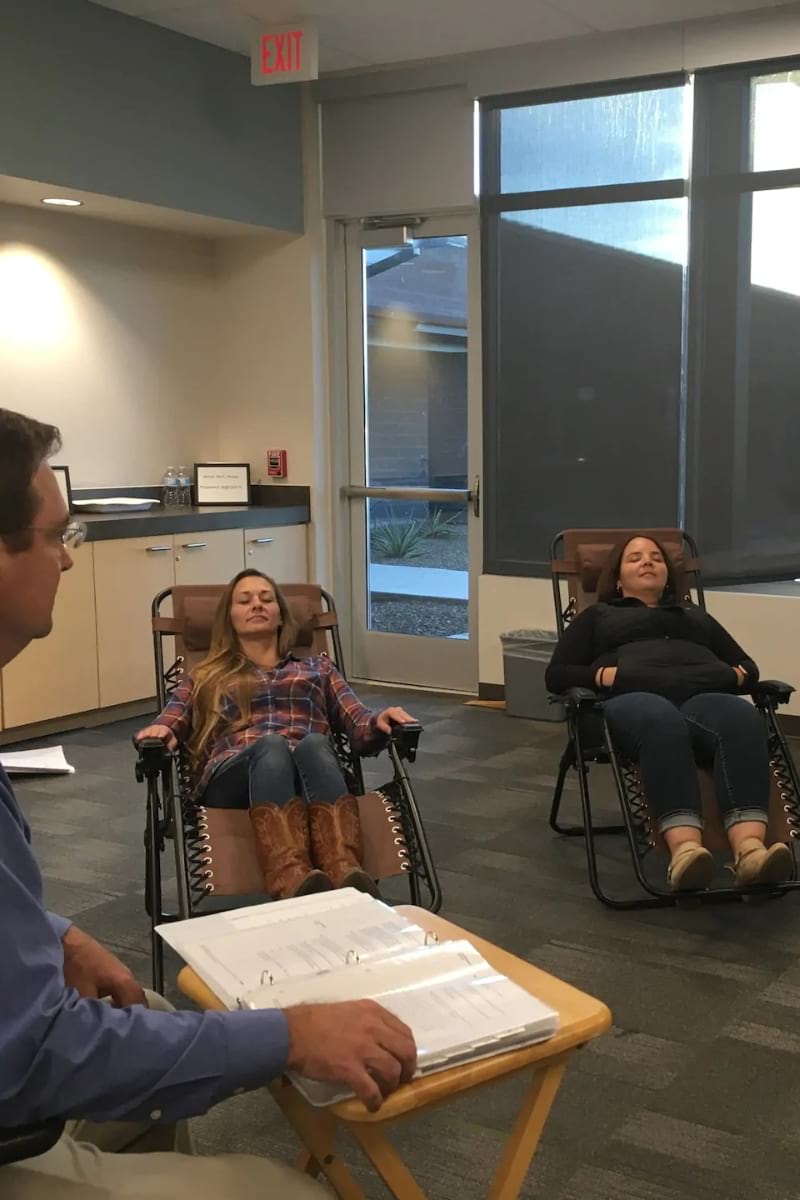 $145/person
3 hours
Up to 10 guests
Want to explore your mystical side? This past life regression is not something you'll see in many cities on Airbnb Experiences. So, take advantage of it while you can in Flagstaff! The overall aim is to create harmony and heal yourself for your present life. An unusual and interesting way to spend a day in Arziona.
Don't Forget Your Flagstaff Travel Insurance
ALWAYS sort out your backpacker insurance before your trip. There's plenty to choose from in that department, but a good place to start is Safety Wing.
They offer month-to-month payments, no lock-in contracts, and require absolutely no itineraries: that's the exact kind of insurance long-term travellers and digital nomads need.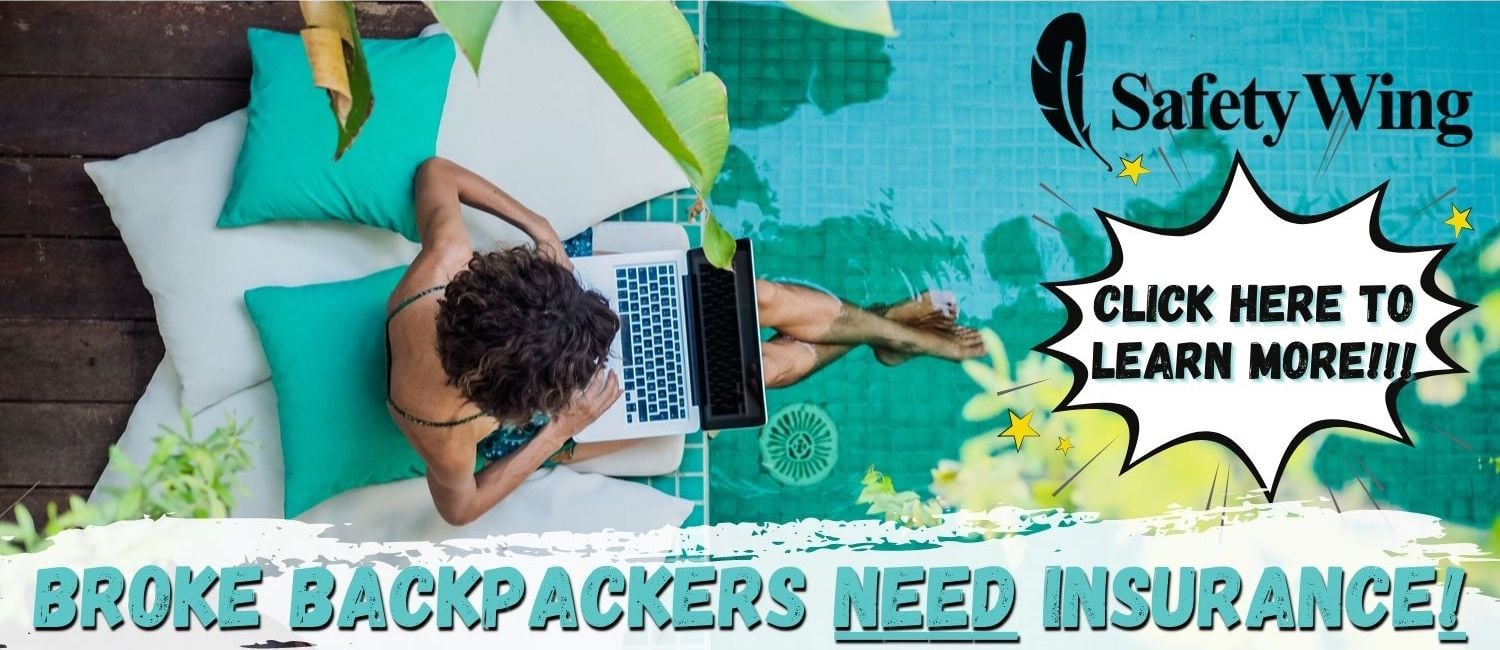 SafetyWing is cheap, easy, and admin-free: just sign up lickety-split so you can get back to it!
Click the button below to learn more about SafetyWing's setup or read our insider review for the full tasty scoop.
Final Thoughts on Flagstaff Airbnbs
So, there you have it. You've just seen the 15 best Airbnbs in Flagstaff, with five awesome Airbnb Experiences thrown in for good measure. Whether you want to stay in a charming cabin, a cute cottage, or a tiny house bursting with character, there's an Airbnb in Flagstaff for you.
Still not sure which is the right place for you? We'd suggest keeping it simple and taking another look at our overall best value Airbnb in Flagstaff. That's the Tiny Mountain View Sauna Cabin. You'll get lots of peace and quiet, but Downtown and all the natural attractions are nearby.
We hope that wherever you choose to stay, you have an awesome vacation in Flagstaff. Now you've got a better idea of where to stay, be sure to protect yourself against unexpected events with an insurance policy from World Nomads!
On a budget? Check out the hostels in Flagstaff for other options.
---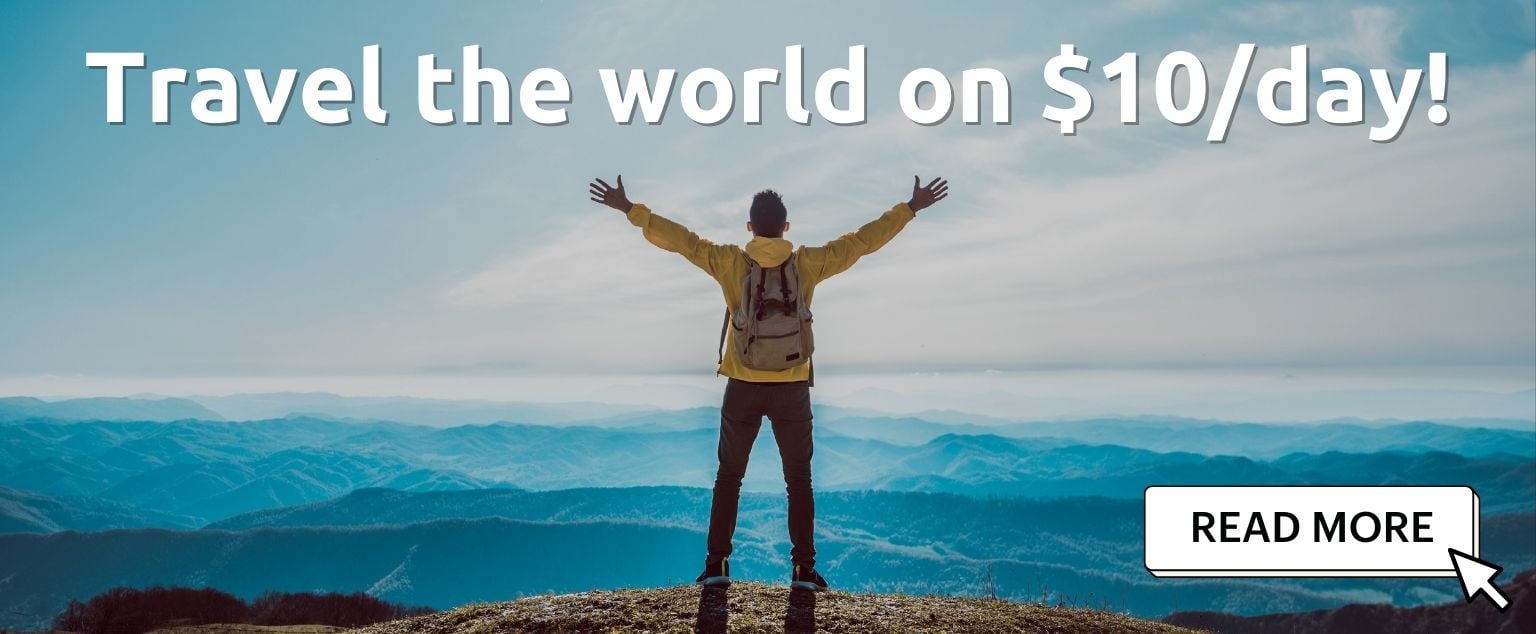 And for transparency's sake, please know that some of the links in our content are affiliate links. That means that if you book your accommodation, buy your gear, or sort your insurance through our link, we earn a small commission (at no extra cost to you). That said, we only link to the gear we trust and never recommend services we don't believe are up to scratch. Again, thank you!