For many people, especially those who can't get enough of exploring new countries and cultures, working holidays abroad are a kind of rite of passage. I'm sure we all know someone (or have at least heard of someone) who left it all to road trip across sunny Australia or chase mountains in beautiful New Zealand. These both sound like a dream for sure, but, have you ever considered taking a working holiday in France?
It may sound unusual, but there are plenty of working holiday jobs over there, plus, who can resist that French charm?! You could be walking along the banks of the Seine, or sipping wine in a vineyard in Bordeaux… better yet, you could spend your weekends perusing les boulangeries for freshly baked baguettes and delicious croissants.
Does this sound like heaven to you? Because it sure does to me! All of this and more is possible when you take a French working holiday. To learn exactly how, keep reading!

Do You Want to Travel FOREVER??
Pop your email in below to get a FREE copy of 'How to Travel the World on $10 a Day!'.
Taking a Working Holiday in France
The France working holiday visa is the best way to get into the country and be able to work (and play) while you travel. If you're a citizen from an eligible country, and are aged between 18 and 30 (35 in some cases), you can apply! This kind of trip isn't limited to gap year students, but is perfect for a wide range of people. From young professionals who want to take a break, to newly graduated college students, the sky's the limit!
The French working holiday programme is ideal for those who want to explore France, and experience life abroad long term when you don't have the funds for a year-long vacation (how I wish). You'll be earning real euros working a real job, but on your days off you'll get to party it up in Paris, whiz down the slopes in Chamonix, and bask in the sun on the beaches of Cannes. Working holidays strike a fine balance between work and play, and if that means you get to travel and work for a whole year, why the hell not?
There are a whole load of options for work in France, like being an au pair, tutoring English, or working in resorts and hotels over the ski season! Moving to a new country can be daunting… that's why we're so lucky in this day and age that the blessed internet exists to link us up with some great companies.
Worldpackers is an online company that connects travelers with foreign volunteer hosts who then work in exchange for housing. That being said, Worldpackers does do more than just connect volunteers to hosts. It offers a plethora of additional resources, a great support network, a blogging platform for collaboration, and a whole lot more.
Sounds pretty rad, right? But wait, there's more!
According to their mission statement, Worldpackers is "a community based on collaboration and honest relationships that make travel more accessible to those seeking a profound cultural experience." They value environmentalism, authenticity, growth and working together above all else and make a great effort to provide the best experience possible.
And even better – Broke Backpacker readers get a special discount of $10! When you use our special hookup, it makes even more sense to pay. Just use this Worldpackers discount code BROKEBACKPACKER and membership is discounted from $49 a year to $39.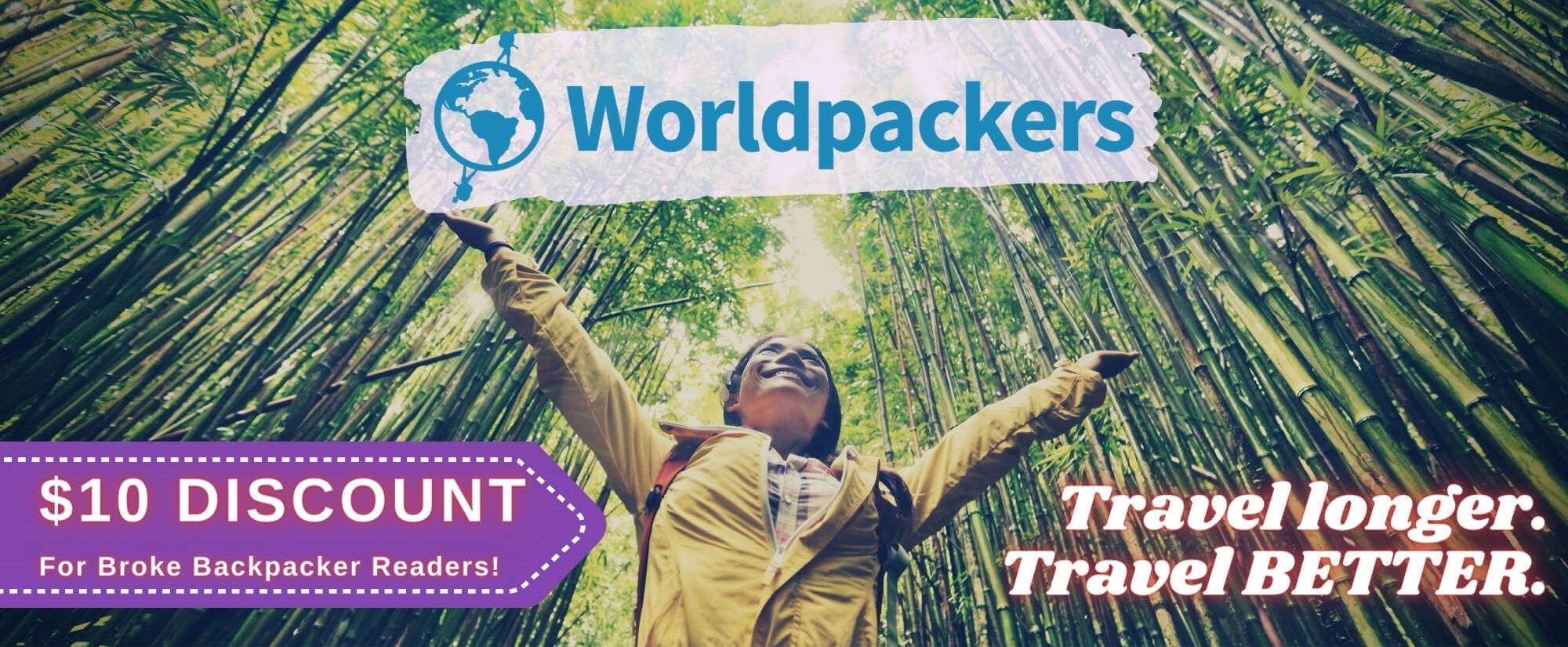 Worldpackers: connecting travellers with meaningful travel experiences.
Go with Global Work and Travel
One of our absolute faves when it comes to working holidays are Global Work and Travel. These guys take care of all the little details and can provide some extra support during your trip!
It's got a bit of a different approach than Worldpackers, but it offers JUST as many amazing opportunities for travellers.
It provides working holidays, teaching abroad, volunteering, au pair and student internship packages. On top of that, the agency plans, sorts and assists with visa requirements, connections to local businesses, accommodation search and job interviews.
Most products even come with flights and basic medical insurance, a 24/7 Emergency line and payment plans.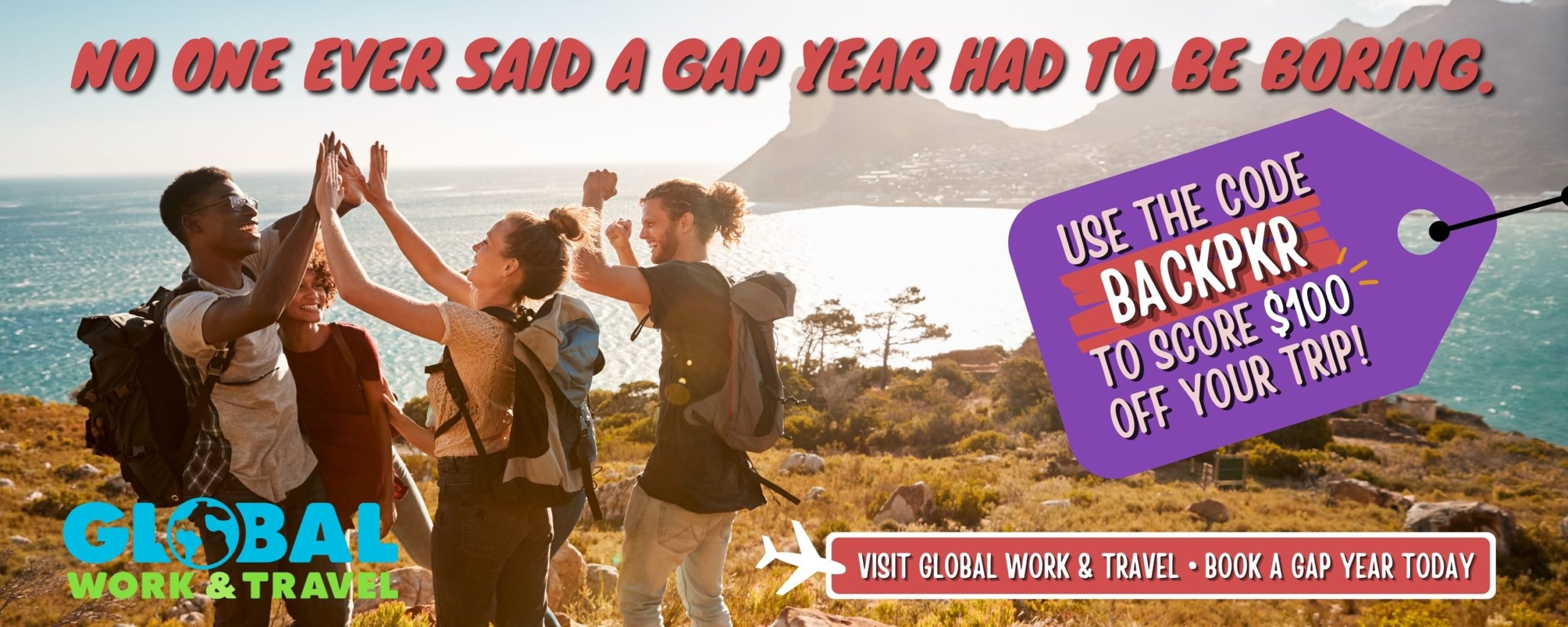 Now, the France working holiday visa isn't on the table forever, the clocks ticking! If you're on the fence, just do it!
Top 5 Tips for a Working Holiday in France
Now, what are the ins and out you need to know about working holiday jobs in France? Is it as easy as just stepping off the plane, hitting the pavement, and getting a job? Eeeek, if only!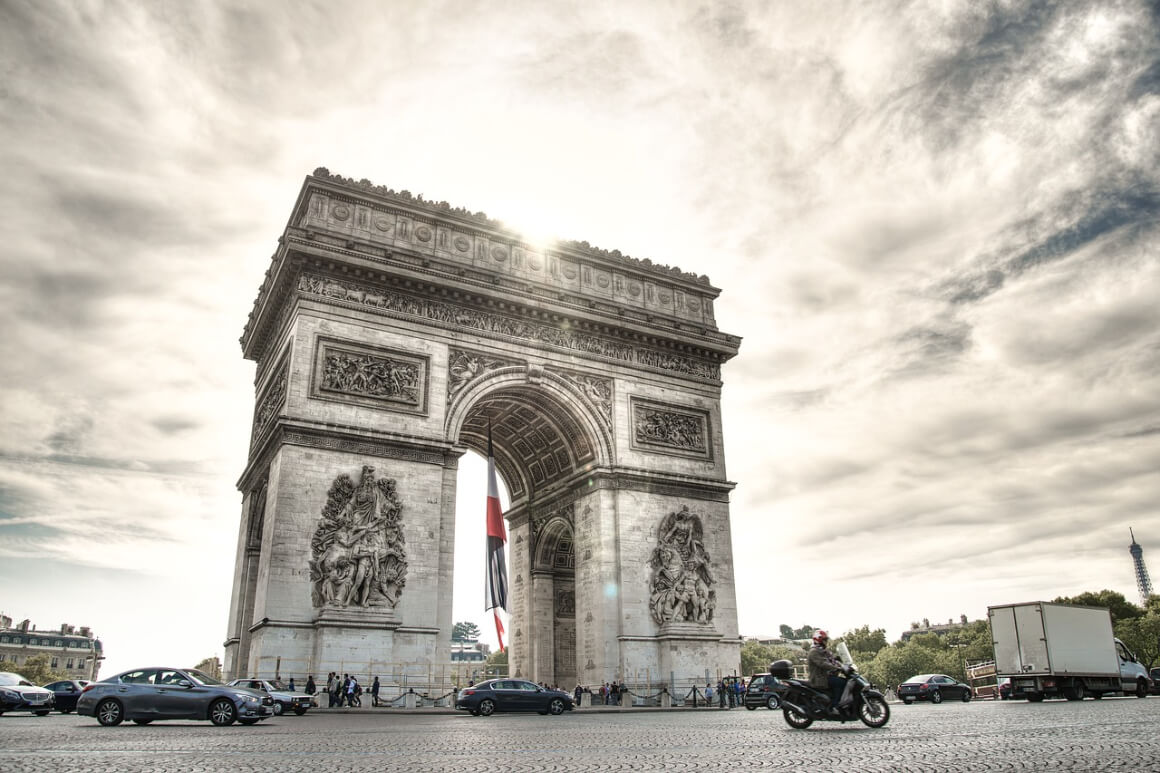 Don't worry. I'm going to walk you through all the important info for a French working holiday, but first, here are my top 5 tips to make sure your journey is smooth and hassle-free.
1. Applying for the correct visa. This may seem like a no-brainer, but there are few different visa types, and maybe the France working holiday visa isn't for you. The first question to ask yourself is, are you a national from a qualifying country? If yes, then are you aged between 18 to 30? (35 in some cases). If it's another yes, then the working holiday visa is the perfect option for you!
2. Know how long you want to be away. If you only want to be in France for a short while before heading out to visit the rest of Europe, it may not be worth while getting a job, finding a long-term place to stay, etc. In this case you'll only need a tourist visa, saving you fees, time, and getting together a load of documentation. It's also good to know how long you plan to be away so you can organise your commitments back home.
3. Finding the right job. What's the big deal, it's just a job, right? Wrong. You will be living AND working in France, so having a job that you like or is at least bearable will make those working days (in between some fantastic adventure-filled weekends of course) a lot more fun!
4. Finding accommodation. France, and especially Paris, isn't cheap. It's good to have a clear idea of where you want to work, so you can budget in having enough money for your first couple of weeks accommodation before you find a job. Don't forget about the commute either, sometimes paying a little extra to stay closer to the center of town is better than having to commute 40 minutes every day! There are so many incredible towns and places to stay in France, it isn't all about Paris.
5. Getting around on your days off. By far the best way to get around France is by train. The routes can be super scenic, you'll get to your destination pretty quick, and trains are comfortable. If money is a bit of an issue, the country has an extensive bus system that also goes to other countries in Europe. If you want total freedom and have the money to rent (or buy) a car, then driving is possible as long as you have a license. You may want to double check if you'll need an international driving permit, however most drivers don't. France also has rules on certain items to keep in your car, so it's best to get some up-to-date information on that.
The Future of the SIM Card is HERE!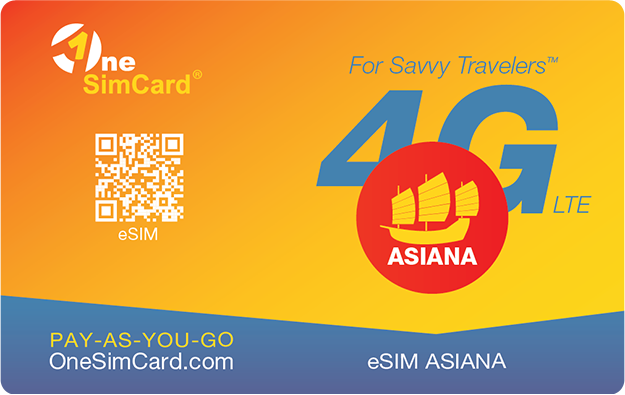 A new country, a new contract, a new piece of plastic – booooring. Instead, buy an eSIM!
An eSIM works just like an app: you buy it, you download it, and BOOM! You're connected. It's just that easy.
Is your phone eSIM ready? Read about how e-Sims work or click below to see one of the top eSIM providers on the market and ditch the plastic.
Buy an eSIM!
France Working Holiday Visas
The availability of a working holiday visa depends on your home country. As always, all the important info is coming up, but you may want to double-check on France's official website for up-to-date info!
As of now however, there are 15 qualifying countries. These are Argentina, Australia, Brazil, Canada, Chile, Colombia, South Korea, Hong Kong, Japan, Mexico, New Zealand, Peru, Russia, Taiwan, and Uruguay.
There are some conditions of the visa, mainly that your reason for traveling to France is for tourism and to discover French culture. However, you will have the right to work to supplement your income. Again, you'll need to be aged between 18 and 30, except for visitors from Argentina, Australia, and Canada who can apply up to age 35. People holding this visa are permitted to live and work in France for up to a year, without the option for renewal, except for Canadian citizens who have a special working holiday agreement.
To apply for the working holiday visa, you'll need to submit a request for a temporary long-stay visa or a VLS-T. Australian, Canadian, and Colombian citizens can file their visa application at a visa center of their choosing, but applicants from the other 12 countries, will need to apply at a visa center in their home country or national territory.
The absolute beauty of working holidays in France is that visa holders don't have to complete any formalities when they arrive. You read that right! No paperwork, heading to local town halls for residency permits, no declaring arrival, etc. You won't even need to get a work permit, unless you are a citizen of New Zealand or Russia.
To secure a working holiday visa, you'll need proof of a return flight, have sufficient funds and resources for the beginning of your stay (you may want to clarify with your local embassy the exact amount), have not already been to France on a working holiday, and not be accompanied by any dependents, including children.
At this point, you are hopefully realizing just how amazing and easy a French working holiday could be. If you are totally raring to go, but are a little apprehensive over the whole "sorting a visa" bit, then opting to get outside help from an agency or company might be the way to go. Visa First is a great option for people who just wanna sit back and let someone else handle the boring stuff so they can give all their attention to the fun planning part of the trip. Sounds great, right?
Insurance for a Working Holiday in France
As alway, I gotta do my due diligence and at least mention travel insurance. I can tell you from personal experience that having travel insurance is always a good idea. In fact, for non-EEA nationals, you'll need to prove you have health insurance for the entire duration of your stay – YIKES. If the world of travel insurance goes straight over your head, WorldNomads is a good place to start. They're super reliable and affordable so you'll be in good hands.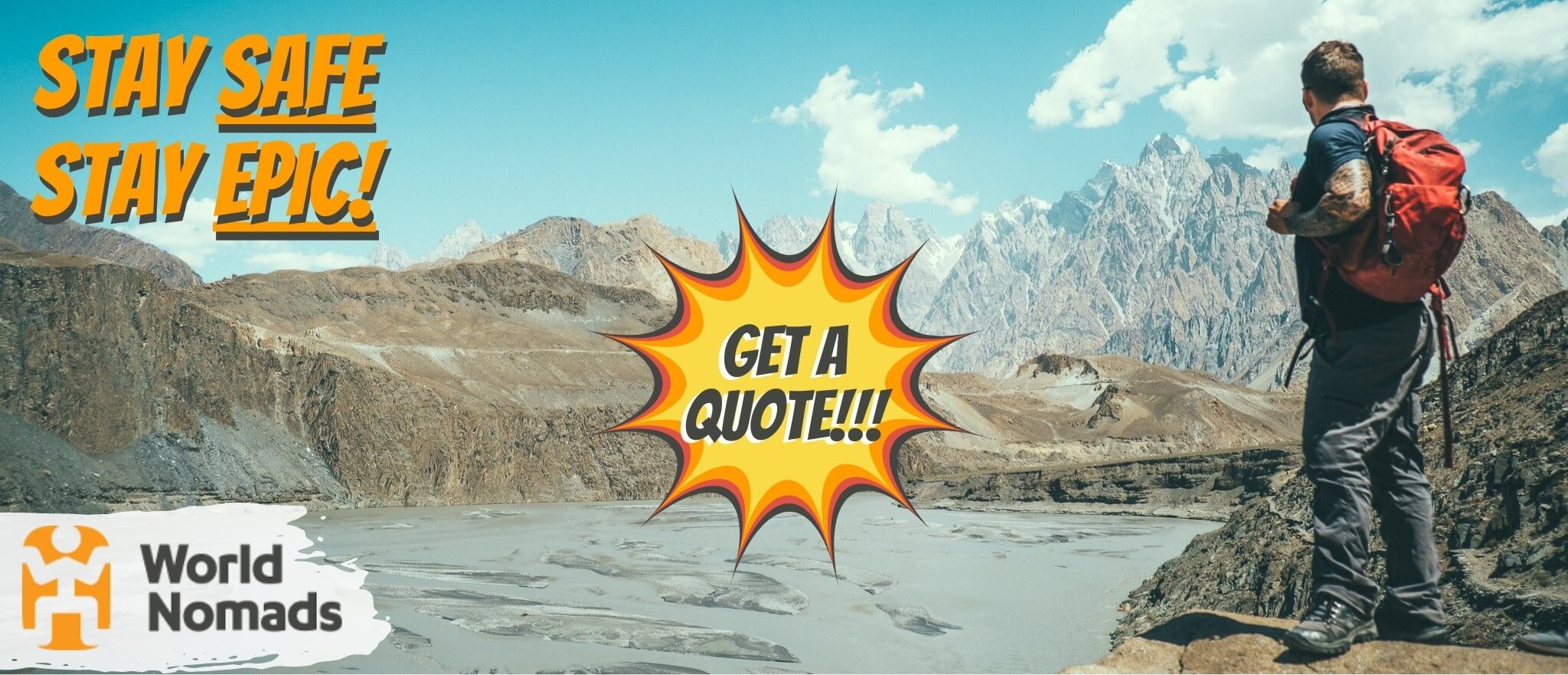 World Nomads' mission is to support and encourage travellers to explore their boundaries. They offer simple & flexible travel insurance, and safety advice to help you travel confidently.
They've been doing it since 2002 – protecting, connecting, and inspiring independent travellers just like you.
Get a quote below or read our in-depth review!
World Nomads provides travel insurance for travelers in over 100 countries. As an affiliate, we receive a fee when you get a quote from World Nomads using this link. We do not represent World Nomads. This is information only and not a recommendation to buy travel insurance.
Working Holiday in France Budget
Unfortunately, most of us aren't made of money, and having a rough budget is at the top of our to-do lists when it comes to any type of trip. So, you're going to need to have "sufficient funds" for the beginning of your stay, with the amount specified in each country's working holiday agreement with France. This is normally between USD$2,250-4,000 depending on your country (more is always better of course!).
Now that may seem like a lot of money, especially on top of your return flight, but trust me, you'll definitely be glad of this buffer if it takes you longer to find a job OR if you wanna spend your first few weeks in France exploring.
Still, it's good to have an idea of what the costs of living in France are so you can make a monthly budget, and make sure your money lasts. This will also help you to decide whether your job will be enough to sustain you depending on where you're living. Paris is famously expensive if you didn't already know…
It's not all bad news though, there are some parts of France that are super affordable, and Paris (as great as it is) isn't the only place you could go to have an amazing time. While big cities like Lyon, Nantes, Marseille, and Bordeaux can still err a bit on the expensive side, they are friendlier on your wallet than the capital!
If we compare Paris and Nantes for example, a central one bedroom apartment will cost you USD$1,150 a month in Paris compared to USD$570 a month in Nantes. Jobs like au-pairing come with free accommodation (with your host family), so if you have your heart set on a more expensive destination, this may be the job for you!
Working Holiday in France

| Expense | USD$ Cost |
| --- | --- |
| Rent (Rural vs Central) | $450 – $1200 |
| Eating Out | $200 |
| Groceries | $250 |
| Car/Public Transport | $35 – $175 |
| TOTAL | $935 – $2760 |
Earning Money on a Working Holiday Visa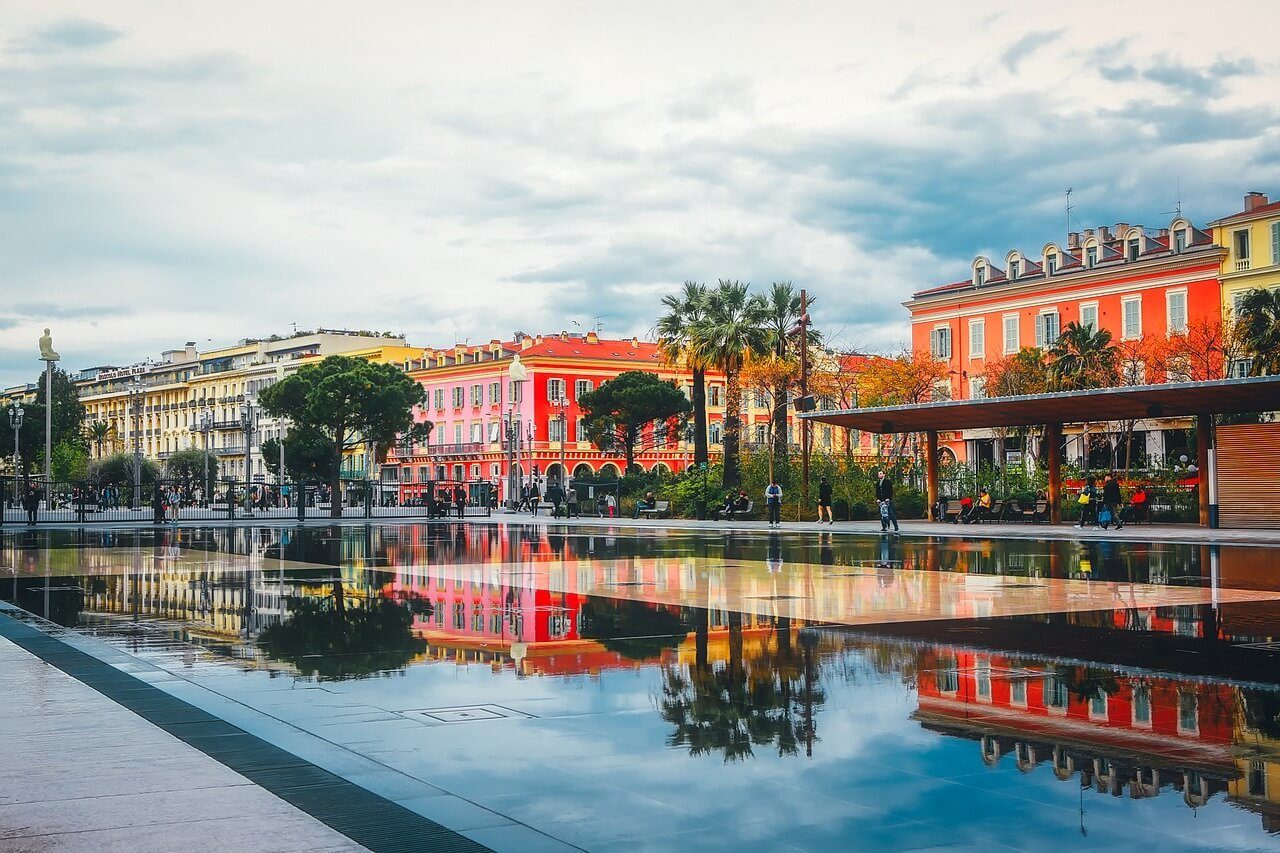 One of the most important aspects of working holidays abroad is the earning money part of course! I've already gone on about how you don't really need to do any paperwork when you arrive in France for your working holiday, so that just leaves you with the finding a job part (and some other important bits).
I'm talking about taxes here, and this is where it can get a little confusing… You'll probably end up paying your taxes through the PAYE system, so your employer will sort it for you. Non residents in France pay a flat tax rate of 20% for earnings up to 27,519 EUR.
Another thing to remember, and one that is crucial to getting paid, is having a local bank account. Most local banks should accept new customers, even if you're a foreigner, as long as you have the right documentation. You will need to bring your passport and your proof of address in France (this could be a utility bill or a copy of your lease).
The next step you'll need to consider is transferring your funds over into your new bank account. International transfers can sometimes incur hefty fees depending on your bank. I personally always use Wise (formerly known as Transferwise) to transfer money between international accounts. The rates are super good and the service is easy to use. If you wanna shop around a bit with some other companies, then Payoneer is another good one to check out!
Pre-planned Working Holiday Jobs with Global Work and Travel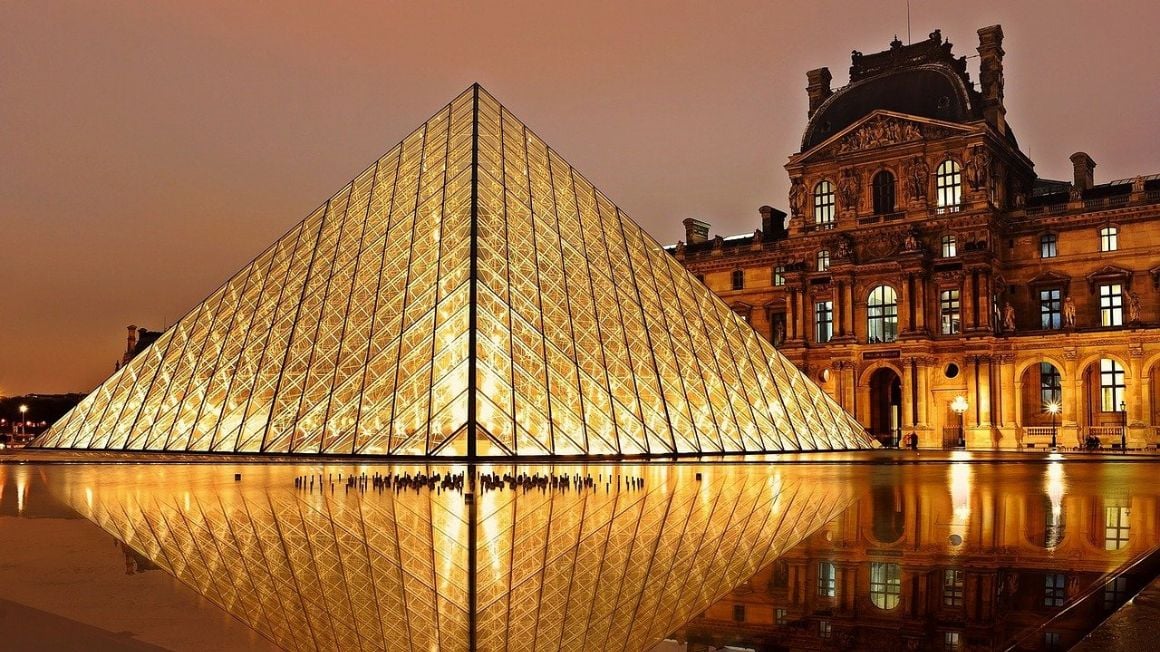 Sometimes, moving somewhere new can be a little nerve-wracking, that's why it's a good idea to work with an agency who specializes in amazing experiences abroad and working holiday jobs. This is where Global Work and Travel come in, these guys are the keepers of the information.
Some of the most popular working holiday jobs in France are au pairing for a local family, tutoring English, or working a ski or summer season at a resort. All of these will give you some incredible life experience and teach you a range of new skills.
Au Pair in France
Au pairs are kind of like a live-in nanny who not only helps look after the children, but may also do a range of household jobs like light cleaning, and helping in the kitchen. This job is great for people who love kids and want a fully immersive experience. You'll be living WITH the family in their home, with free board and meals. Best of all, you'll get paid!
Au pairs are entitled to one and a half days off a week, and typically have one week off every 6 months. Generally you'll be working around 30 hours a week, but you may want to clarify with your host family, it could be a little more or a little less.
Since you'll be with the family practically 24/7, it's really important to find the "perfect match". You should think about where you want to be, what age of children you feel comfortable looking after, and how you feel about any extras they might want you to do.
There are lots of au pairing opportunities in France, and it IS possible to find your own job. You can either get in touch with some local agencies or check out the classified ads/online forums. However, if you are in France on the working holiday visa, you will need to have your contract signed before you arrive.
The best way to organize au pair working holidays is to link up with an agency as they will handle everything for you. Global Work and Travel have a specific au pair working holiday programme that has a TONNE of added extras. Their placements are between 3 and 6 months long, and you'll need to be between 18 and 30 to apply.
They will match you with a local host family, and you'll be able to connect with them before you arrive to make sure it's the right fit! Your dedicated trip coordinator will ensure everything goes smoothly, answer any questions you have, and help you with arranging the paperwork.
Au pairs with Global Work and Travel get paid between 80 and 100 EUR a week (90-112 USD) depending on the host family. You will get one week of paid vacation every 6 months.
Tutoring in France
Teaching or tutoring has got to be one of the most popular things to do on working holidays abroad, and France is no exception. There are two main routes to go down to teach English in France. You've got the regular ESL teaching option, which requires you to have a bachelor's degree, at least two years of work experience teaching English, and an ESL teaching certificate from somewhere like CELTA or TESOL, or you could consider becoming an English tutor in France.
Being an English tutor is great for someone who doesn't meet the criteria of being an ESL English teacher, plus it is a fantastic experience and a great opportunity to really dig deep into the French culture and way of life. Tutors can live with host families, and can teach both the adults and children English a few hours a week in exchange for room and board (some families might even give you a bit of spending money too).
Most potential host families are found in and around Paris or the South of France (not too shabby eh?). You could DIY the whole experience and peruse around the classified ads for families looking for tutors or looking in online forums and pages, but we totally understand if this might not sound ideal for you.
If you are interested in being an English tutor during your working holiday, but are a bit worried about the potential cons of doing it yourself (hello host family from hell), then doing it with a trusted agency who fully vets out families could be the way to go for you. I am of course talking about Global Work and Travel (these guys are kinda awesome if you didn't realize already), and they have 10/10 tutoring placements in France.
You'll need to be aged between 18 and 35 to apply, and be from an eligible country. Their placements last between 1 and 3 months, and they will handle matching you up with a local family who will welcome you into their home and feed you some "très bon" food! You'll have a personal trip coordinator who will help you organize everything from visas, interview prep, and coordinating your arrival with your host family who will get you from the nearest major airport.
This working holiday programme also has MEGA perks, from an online tutor course to improve your teaching skills, five nights hostel accommodation for when you wanna explore the country a little bit, PLUS your pick between the two best parties Europe has to offer – Ibiza or Oktoberfest!
DIY Working Holiday in France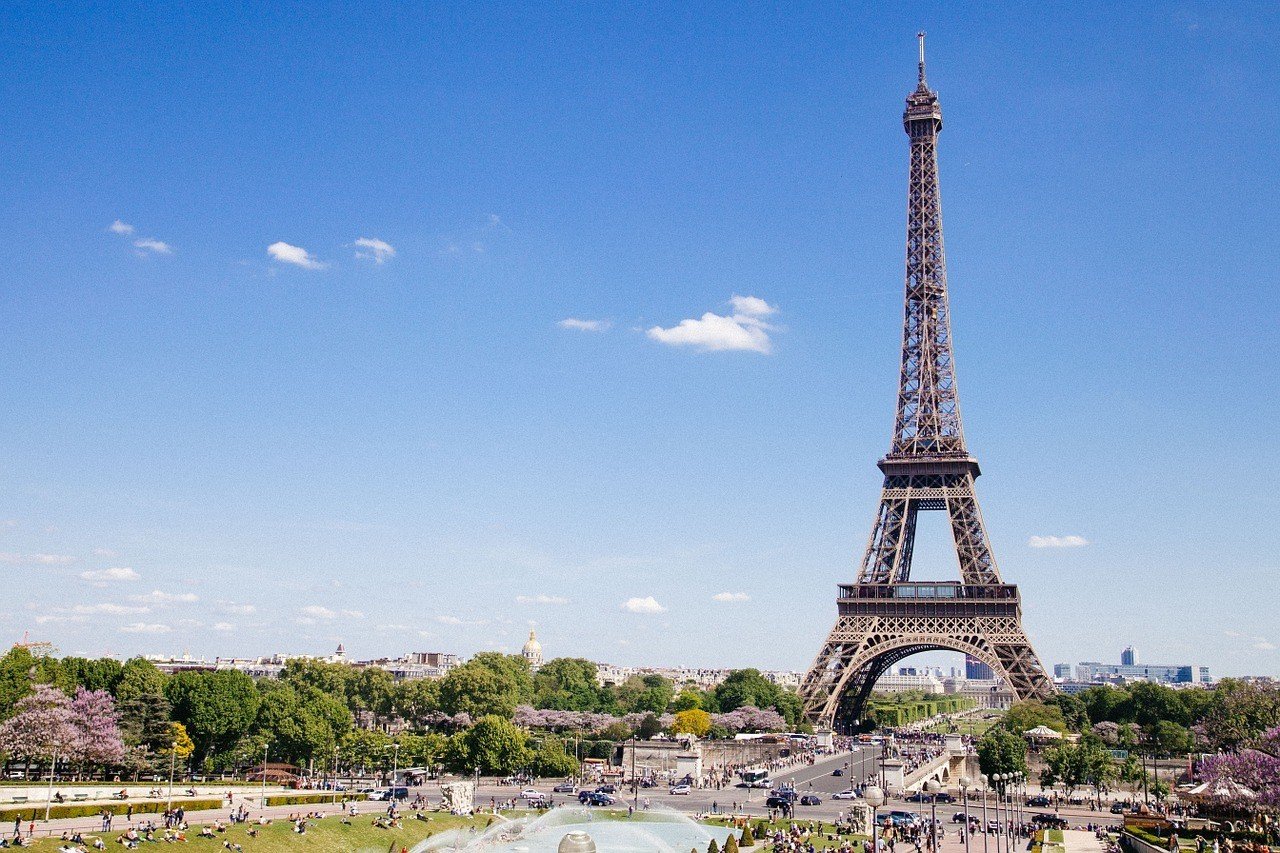 I've already talked a little about DIY-ing your working holiday in France, and although it may be a little extra work, for all you free spirits out there, it could be the ticket! One thing to remember is that unless you speak French, your job search will be limited to major cities and tourist hot spots (that doesn't sound too bad though).
You will be responsible for sorting out your own visa, return flights, and making sure you have enough cash to a) qualify for the France working holiday visa and b) see you through your time there. Most working holiday jobs in France are in low-skilled work like retail and hospitality. If you're thinking of working a ski or summer season, you may want to peruse the job boards before you arrive as these times are particularly competitive.
If you want to do something a little different than your typical working holiday in France, you could consider saving money during your trip by working in exchange for free room and board. Sites like WWOOF, Worldpackers, and Workaway are PERFECT for this, and you'll find loads of next-level opportunities in more rural areas too, if that's what you're after.
Final Thoughts
I don't know about you, but I am just about ready to take advantage of that amazing France working holiday visa. Nothing sounds better to me than living in one of the most romantic countries in the world, all while making some extra cash to see the sights!
Not only do working holidays abroad give you a chance for a long-term holiday (hello gap life), they also teach you a whole load of new skills and will have you in a situation that will challenge and help you to grow. You may even come back speaking a few words of French – oh la la!
One thing is for sure though, whether you DIY or go with a trusted agency, taking a working holiday in France will be the best decision you ever make. Nothing beats truly learning about a culture, learning about yourself, and making some awesome memories! Oh, and the wine there is pretty good I hear…
---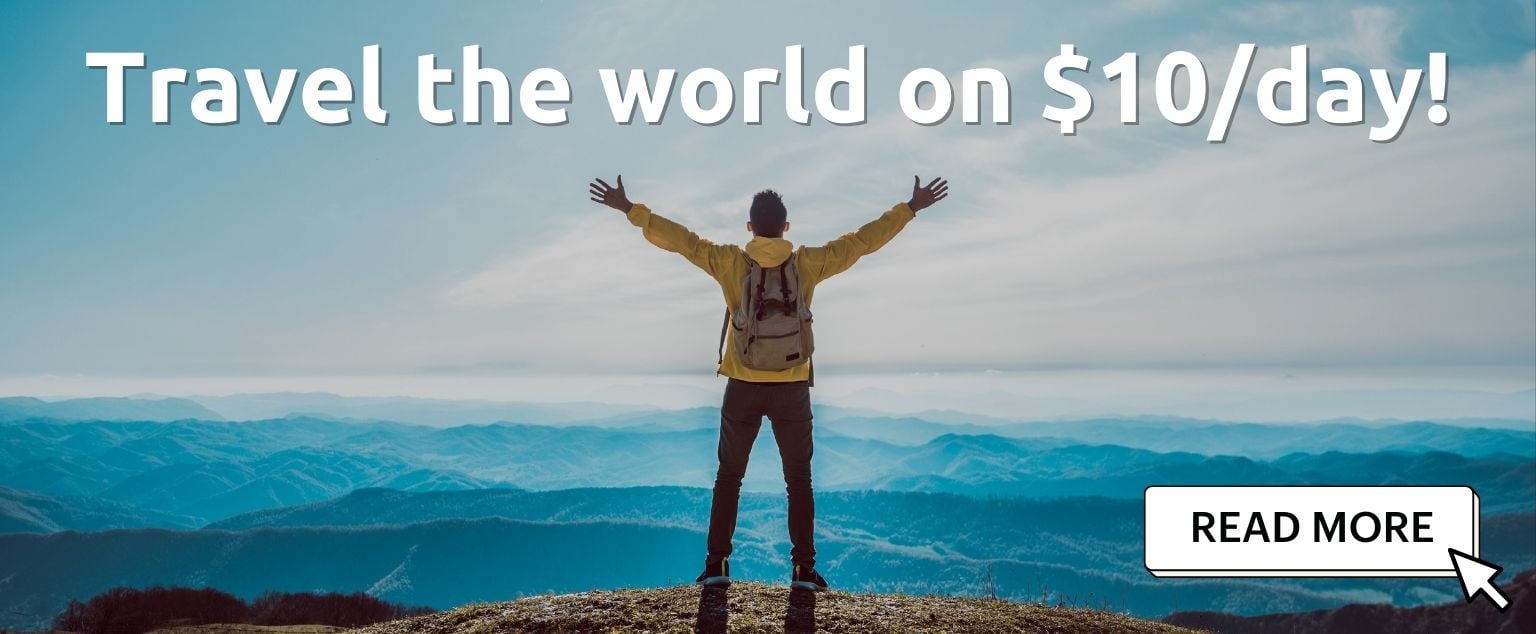 And for transparency's sake, please know that some of the links in our content are affiliate links. That means that if you book your accommodation, buy your gear, or sort your insurance through our link, we earn a small commission (at no extra cost to you). That said, we only link to the gear we trust and never recommend services we don't believe are up to scratch. Again, thank you!