Want to relax and rejuvenate in a beautiful, warm destination with lots of history and culture all around you? Then you might want to check out the yoga retreats in Portugal!
A yoga retreat is a perfect way to step away from your daily life and do something that not only helps nurture your physical self, but your emotional and spiritual self too.
From the highly luxurious to active beachside camps, as well as deeply spiritual retreats, you'll find there's a retreat for everyone hidden in the remote parts of the country.
With amazing cities, quiet rural towns, and stunning beach locations to choose from, it can be difficult to find the perfect Portugal yoga retreat for your needs.
But don't worry, I've got your back. In this guide, I've created covered all the things you need to think about in order to make a decision on the right retreat, as well as listed 10 of the best retreats in the country.
Let's take a look…
Why Should You Consider a Yoga Retreat in Portugal?
Going on a yoga retreat is a highly personal decision and it isn't one that you should make lightly. A yoga retreat in Portugal will help expand your practices if you're an experienced yogi, teach you new ways to appreciate yoga, and help you overcome barriers to your growth and development.
And if you're new to yoga, then a retreat can be a great way to get started. It will teach you a variety of yoga techniques and give you a solid basis that you can take back home with you.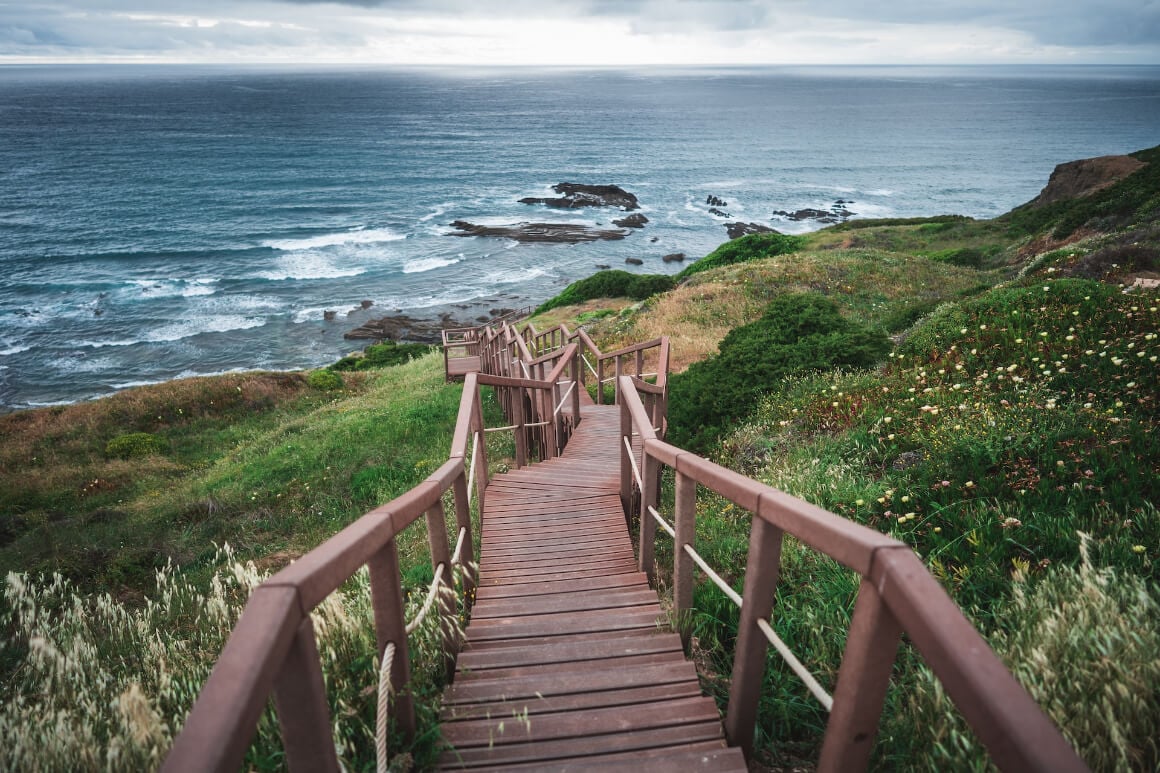 For both types of yogis, a retreat will offer you a chance to focus on your own healing, journey, and development without outside distractions.
You might not be able to find this time to truly focus on yourself in your everyday life. But everything at a retreat is designed to give you that time, from the food to the activities and the people around you.
When everything around you is supporting and helping you on your journey, you can make a lot of spiritual, mental, and emotional progress in just a few days. And this is just what most people are looking for when they visit a yoga sanctuary.
What Can You Expect From a Yoga Retreat in Portugal?
You can expect a number of different things from the best yoga retreats in Portugal. For starters, you can expect to find them in more rural locations, nestled in stunning natural landscapes. This is to allow you to reconnect with nature and find peace in a peaceful setting.
As they are advertised as yoga retreats, you can expect yoga classes at least once a day, often more. The intensity and number of the classes will vary across the different retreats, but it's common that at least one yoga session will be conducted outside in nature.
You will often find meditation classes paired with yoga as well, as these two practices complement each other. Meditation sessions will give you a chance to delve deeper into your mind and heart, and learn important breathing techniques that improve your yoga practice.
Almost every retreat has food and accommodation included, although the types of accommodation vary quite a lot. It's also common for the retreat to provide other activities such as hiking or surfing, or excursions to nearby attractions, but sometimes these are paid extras.

Unlock Our GREATEST Travel Secrets!
Sign up for our newsletter and get the best travel tips delivered right to your inbox.
How to Choose the Right Yoga Retreat in Portugal For You
Choosing a yoga retreat in Portugal shouldn't be a quick decision. There are many factors that play into choosing the retreat, some are deeply personal and others are a matter of how much time you have to visit Portugal.
The first thing you need to consider is what you want and need from your experience. What goals do you have for your stay? What would you like to achieve? What barriers do you want to overcome? The answers to these questions will help determine what type of retreat you should look towards, where you go, how much you spend, and what kind of practices you're looking for.
This is 90% of the decision-making process done already, so take the time to figure out what you want. Once you've gone through this process, you'll have several practical factors to consider when making your decision…
Location
Where you stay in Portugal will have a big impact on your trip. Most Portugal yoga retreats are based in beautiful natural areas, but there is still some variation here. You will find some retreats close to cities or towns, with easy access to amenities and entertainment. And others are truly isolated, where outside distractions are almost completely removed.
If you only have a short time to spare, or if you want to add a retreat to your overall Portugal itinerary, look for one outside the main city. If you are traveling to Portugal for the purpose of the retreat, then look for one in a more remote setting.
The location of the retreat will also depend on your budget, schedule, and goals. But if you're really not sure where is a good place to begin searching, then I recommend looking at the area around Porto District for those on a short vacation.
If you prefer to be near the best beaches in Portugal, look for an option in Furadouro, Budens, Aljezur, or even Sintra. And if you enjoy river views and Moorish architecture, then look for a retreat near the charming town of Tavira.
Practices
Obviously, at most Portugal yoga retreats, you will find yoga. But the type of yoga at the different retreats varies widely. No matter what type of yoga you enjoy or want to learn, from yin yoga to Vinyasa, Hatha, Iyengar, and Ashtanga yoga, you'll be able to find a retreat that will teach you.
Most retreats tailor their yoga classes according to the levels of their students. However, there are some sanctuaries that are only for certain levels, so make sure that you check this before you make your booking.
Most yoga sanctuaries also offer other practices like meditation and breathwork that pair well with yoga. These will help to offer more mental benefits to your time in Portugal. You will also find several silent retreats, which is a special kind of practice that aims to give your mind time to talk to you and tell you how it's feeling.
You can also find retreats that teach the art of Ayurveda, a form of healthy eating and natural medicine that started in India 3,000 years ago.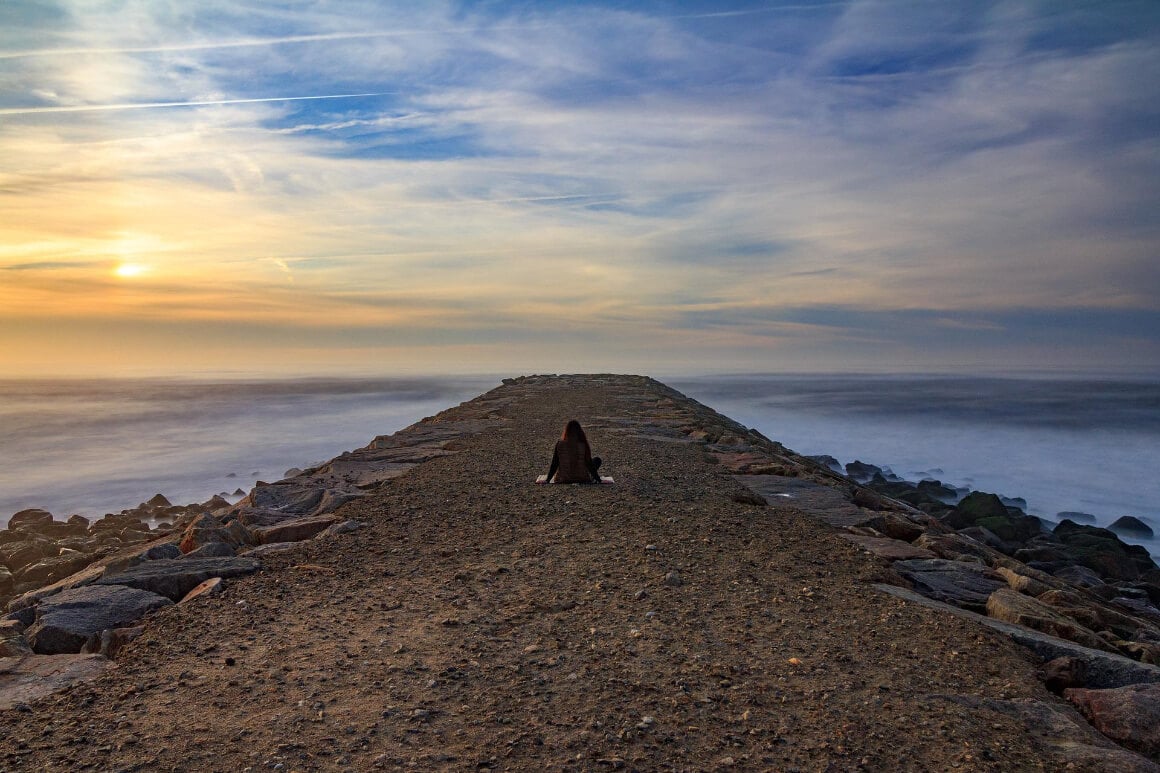 Price
Surprisingly enough for its reputation as a luxury destination, Portugal has some very wallet-friendly retreats.
You don't have to spend more than a couple of hundred dollars to stay a few days in a yoga sanctuary, where you'll enjoy basic accommodation and have all your meals provided. Factor in a couple of yoga classes, and lots of time to meditate or go on activities in your downtime and you've got a good deal.
The price of the retreat depends on how luxurious the accommodation is, how long the retreat is, and how experienced your teacher is… you might also find retreats that have full days of activities planned out, and some that offer just one class a day, and the rest of the day is yours.
To figure out the value of a retreat, look at the itinerary and see whether there are any additional extras you need to pay for while you're there. If you need to book tours to see attractions, then you need to remember to budget for that.
Perks
Many retreats offer additional perks, which are sometimes included in the price and sometimes an additional fee. One of the biggest perks offered by retreats is surfing.
Portugal is famous for its coastline and surfing spots and there are lots of retreats that are located near the coast and offer surfing classes as part of their offering. These are usually designed for all levels, so you can learn to surf during your stay or just spend some solo time on the waves.
You might also want to have a massage or two during your stay in Portugal. Many of the retreats are somewhere between a retreat and a luxury resort, so offer extras like spa treatments.
Usually, getting a massage will be an extra cost, but it will be well worth it if you have muscle aches and pains or just want to relax and let someone else wring the stress out of your body.
Duration
Portugal truly has something for everyone when it comes to yoga sanctuaries. If you only have a couple of days as part of a bigger trip or if you have other commitments, then you can find retreats that last just 3 days. This is enough time to allow you to stop, breathe, and rest, which is something that too many people need these days.
And if you have longer to spare, then you can find retreats that last up to 31 days in Portugal, it all depends on your schedule and how much you truly want to rest and grow. Typically though, you'll find most retreats last for 7-10 days.
The duration of the retreat is not flexible, and you can't leave early, so you do need to figure out how long you want to spend at a retreat before booking.
The Top 10 Yoga Retreats in Portugal
Now you know what to expect and what to look for, it's time to take a look at my top picks. Are you ready to go on retreat? Then take a look at these retreats…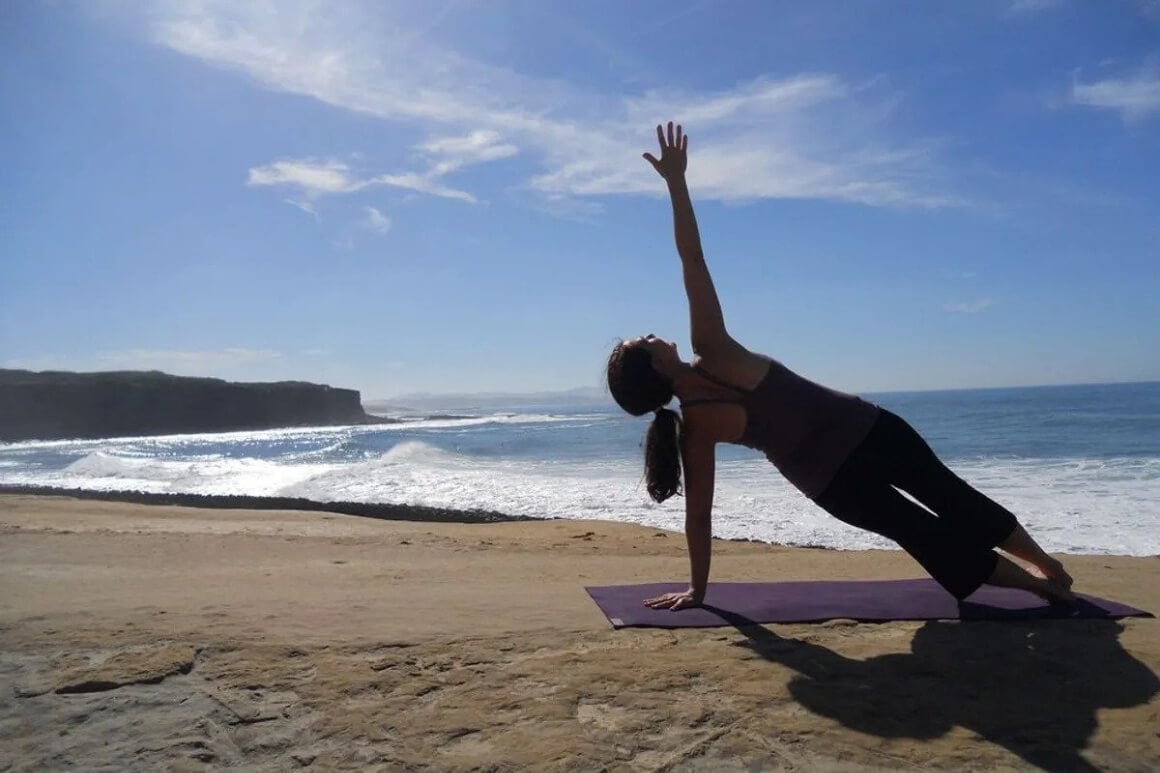 $
Ericeira, Lisbon, Portugal
Located on Portugal's west coast, is a charming little town called Ericeira, known as the surfing capital of Europe. It has an exceptional coastline and is the only spot in Europe among the World Surfing Reserves.
During your stay at this retreat, you can enjoy this amazing coastline as well as an intensive yoga experience. The retreat is for all levels and features Vinyasa Flow yoga.
In the mornings, Hatha yoga classes will calm your mind and work your body, while Yin yoga classes at night will gently soothe and restore your body ready for sleep.
Along with yoga, you'll also be able to enjoy additional wellness activities and treatments like massage, coastal walks, a gym, and vegetarian or vegan food during your stay.
$$
Faro District, Portugal
Sometimes, it takes the company of other women who are on the same path as you to really allow you to reconnect with your authentic self. At this retreat in The Algarve, you will be among your tribe, other women who are working to tune into feminine wisdom and reconnect with the inner wild self.
During your time there, you'll participate in morning meditations, yoga classes for all levels, and other workshops and activities.
This includes women's circles, a cacao ceremony, and guided journaling. The retreat is located in the Faro District, in the stunning Algarve along the southern coastline, which is known for its beaches and wild areas to allow you to soak in the healing that only nature can give.
Month to month payments, no lock-in contracts, and no itineraries required: that's the exact kind of insurance digital nomads and long-term traveller types need. Cover yo' pretty little self while you live the DREAM!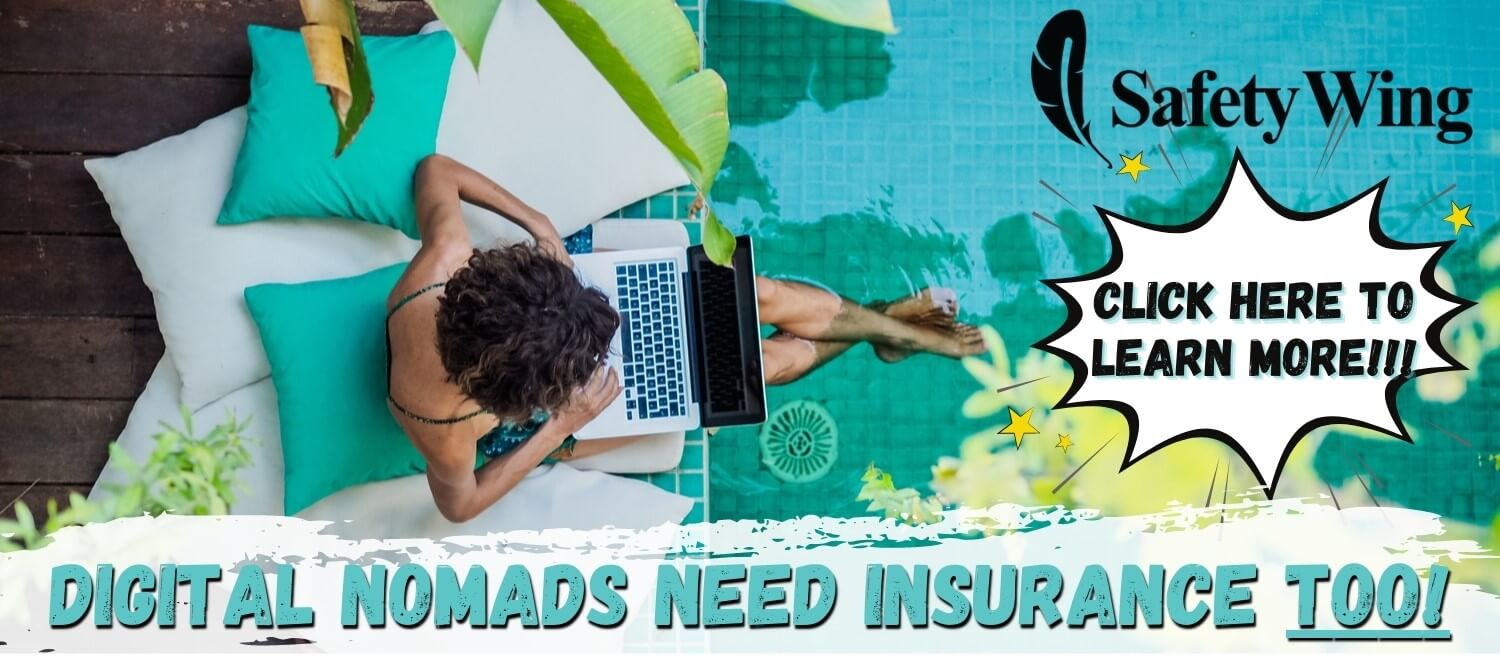 SafetyWing is cheap, easy, and admin-free: just sign up lickety-split so you can get back to work! Click the button below to learn more about SafetyWing's setup or read our insider review for the full tasty scoop.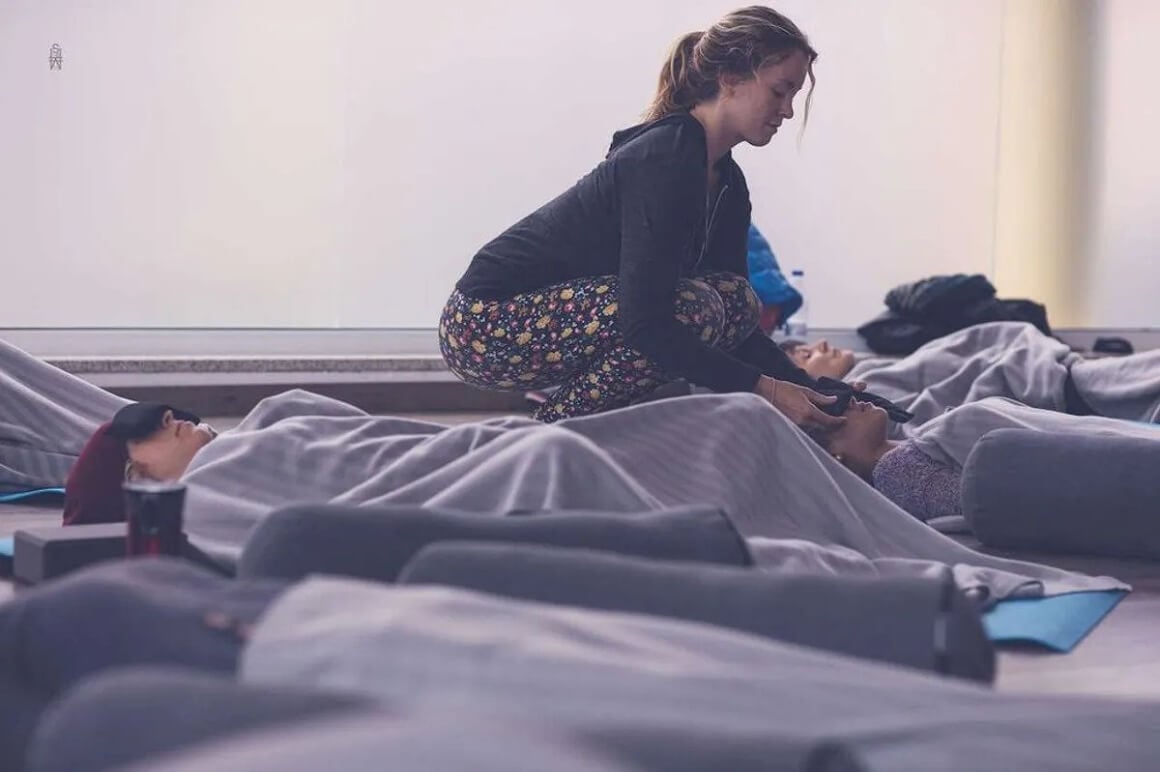 $
Furadouro, Ovar, Portugal
This yoga retreat in Portugal is ideal for anyone who needs to rest and heal but doesn't have a lot of time or money to spend on the experience. It's located in Furadouro, which offers a beautiful beach but is also close to bigger cities and towns.
This retreat is for all levels and offers you the chance to build your knowledge of Restorative, Vinyasa, and Yin Yoga with the guidance of expert teachers. And when you're not doing yoga, those same experts can teach you to surf in this hidden surfing destination too!
With simply delicious food, world-class yoga instructors, elegant eco-friendly accommodations, and a truly accepting and welcoming environment, this is the ideal destination for a quick break from the pressures of your modern life.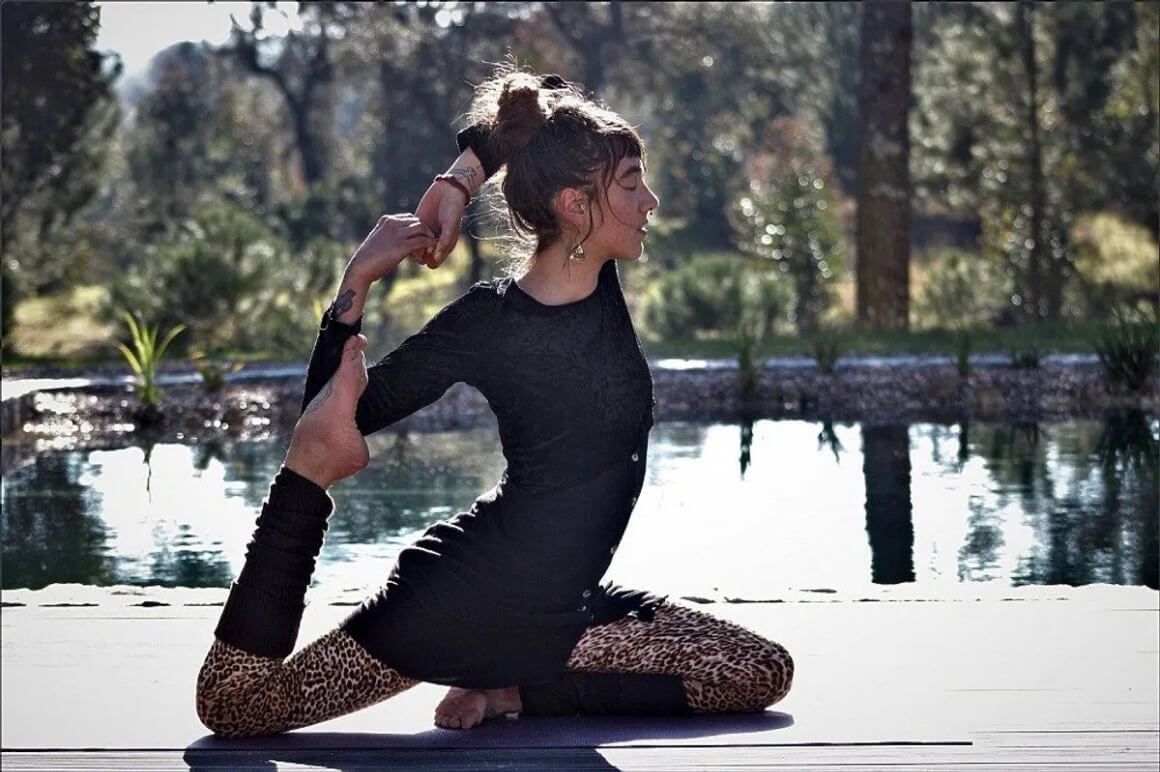 $
Cortiçadas de Lavre, Évora, Évora District, Portugal
The modern world is busy and exciting, but it's also noisy. And all that noise can block out your own inner voice and inner wisdom, obscuring your path and hindering your journey.
At this silent retreat, you'll find yourself pushing aside all of those distractions, to focus on the patterns that serve you and on achieving balance and unconditional love.
The retreat is located in Quinta Alada, known for its nature spots, in particular the Alentejo forest with its magical atmosphere.
During your time there, you'll be able to soak in that magic with intensive yoga practices, massages, and sound healing sessions, all of which will help you feel more relaxed, lighter in your body, and balanced in the world.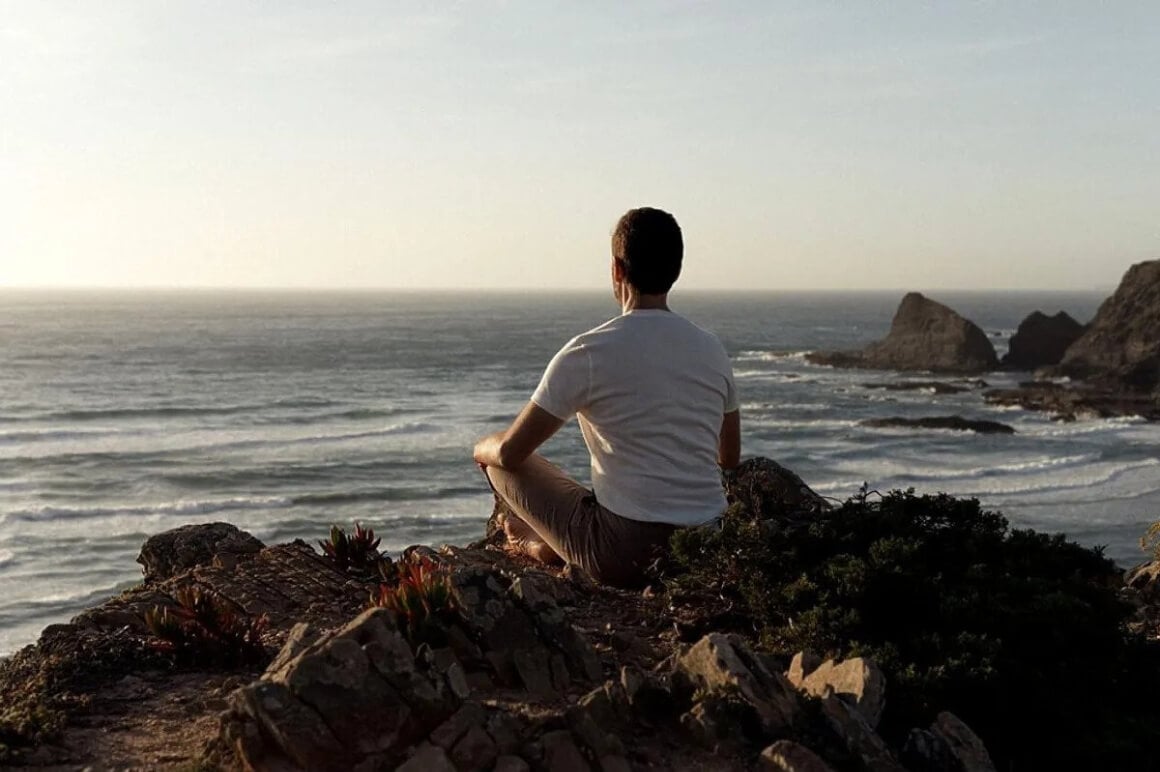 $$$
South Alentejo, Portugal
You'll go on a healing journey at this yoga retreat in Portugal. Located in South Alentejo, one of the least populated and wildest parts of the country, this yoga sanctuary is suitable for all levels and is your chance to escape from everyday life and focus on your own spiritual renewal.
It uses the natural and ancient combination of yoga and meditation to rejuvenate the body and enhance mental wellness, guiding you towards wellness and energy. You'll also eat delicious, plant-based meals and find healing through breathwork and wellness coaching for that personal touch and support.
Forget boring accommodation… book yourself an EPIC STAY!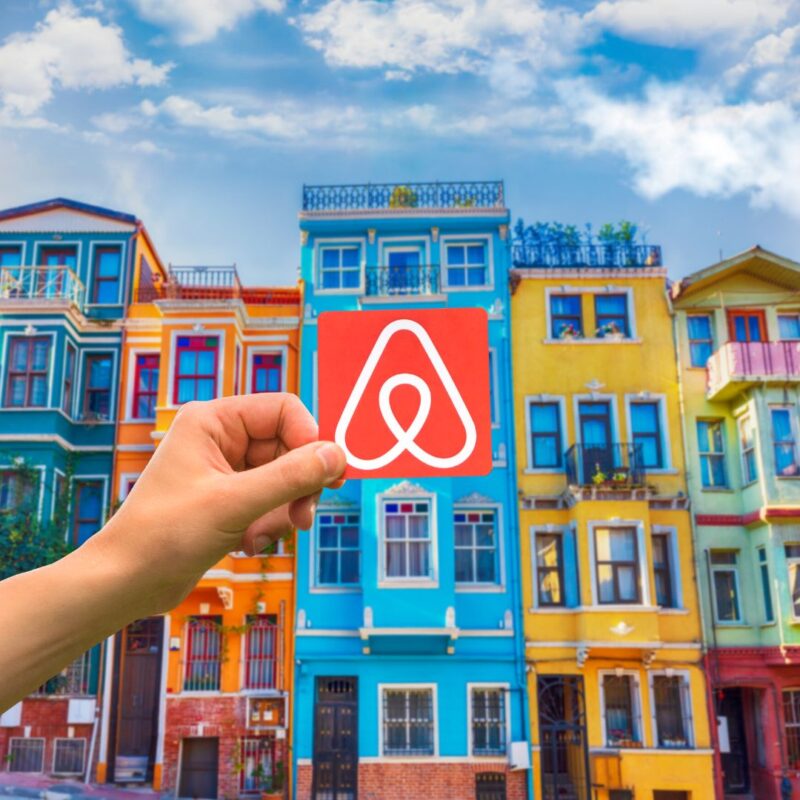 Why stay in a naff hotel when you can stay in a cosy, stylish local house instead? And for half the money too!
Stay somewhere EPIC and save your hard-earned dollars — from houses to barns to castles and caves, there is an Airbnb for every occasion!
Book an EPIC Stay
$
Porto District, Portugal
Located in the Porto District, close to the northwest coast of Portugal and the big city of Porto, this retreat offers the ideal mix of nature and access to amenities. It's also very budget-friendly, making it a great choice for anyone who wants to be close to the beach without paying beach prices!
Surrounded by some of the most beautiful natural spots that you've ever seen, you'll work to bring your mind and body together with yoga, mindfulness, and deep breathing.
And when you're not actively working on your spiritual journey, you can wander through the retreat's Zen garden, swing in a hammock, or head out to connect with the ocean while you catch some waves.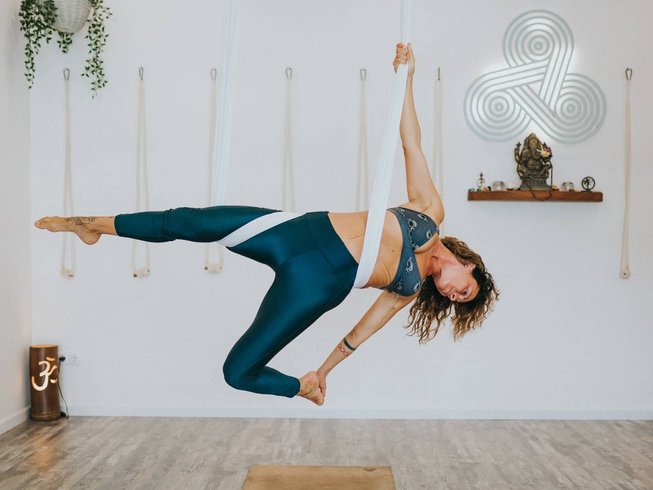 Are you interested in learning Aerial yoga and surfing? Then this is the perfect chance for you to learn more about how the weightlessness of Aerial yoga can help relax and reconnect you in a more holistic way.
Aerial yoga combines the traditional yoga poses, pilates, and dance and helps you explore more advanced posture poses more easily. If you're interested in learning to surf, then you'll get to test the waves Ericeira.
Located in a small, traditional fisherman village, you'll find it's quiet enough for you to relax, but buzzing enough that you'll find plenty of activities to do when you're not surfing or swinging in the yoga hammocks.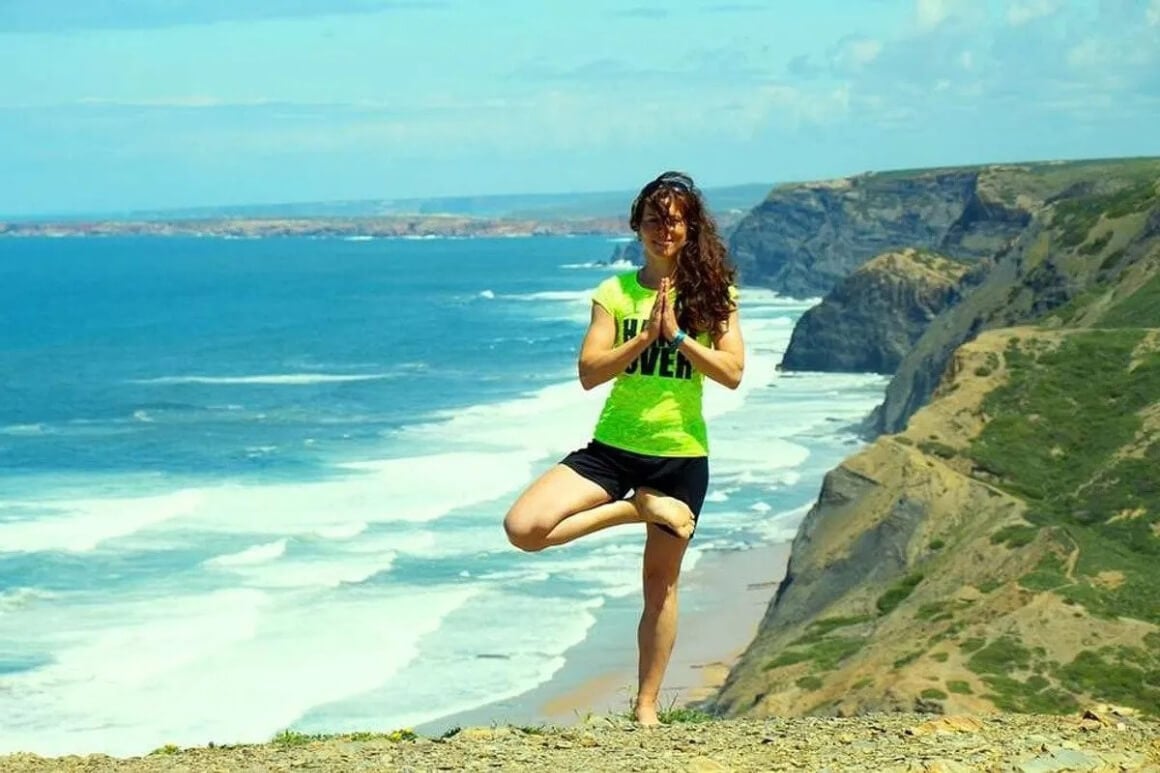 This yoga retreat in Portugal is known for its friendly people, making it ideal for solo travelers who want to make some friends. It's also very budget-friendly, perfect for backpackers, and offers a huge range of activities.
Located in Budens in the beautiful and mostly wild South-West Algarve in Portugal, the retreat focuses on Ashtanga, Hatha, Power, and Yin Yoga for all levels. Y
ou can just relax and enjoy the delicious vegetarian meals, go hiking along the coastline, or just relax by the pool or in your luxurious rooms during your stay.
While you're there, you'll be encouraged to contemplate your journey and your future in peace while surrounded by supportive strangers who will quickly become friends during your stay.
Is This the Best Daypack EVER???
$$
Sintra, Lisbon, Portugal
If you love the beach and the mountains, then this retreat is definitely for you. It's located in the charming town of Sintra, within the Serra de Sintra hills, and surrounded by majestic pine forests. It's also close to the coastline, making it the ideal destination for people who love the ocean as well as the mountains!
The retreat is for all levels and focuses on Vinyasa Flow and Hatha yoga classes as well as guided meditations. This is your chance to learn how to do these practices properly or to deepen your understanding while nourishing your mind, heart, body, and soul.
This retreat has everything you need to reconnect with the natural rhythms of your body and your world and you'll be able to explore a truly beautiful part of Portugal during your stay as well!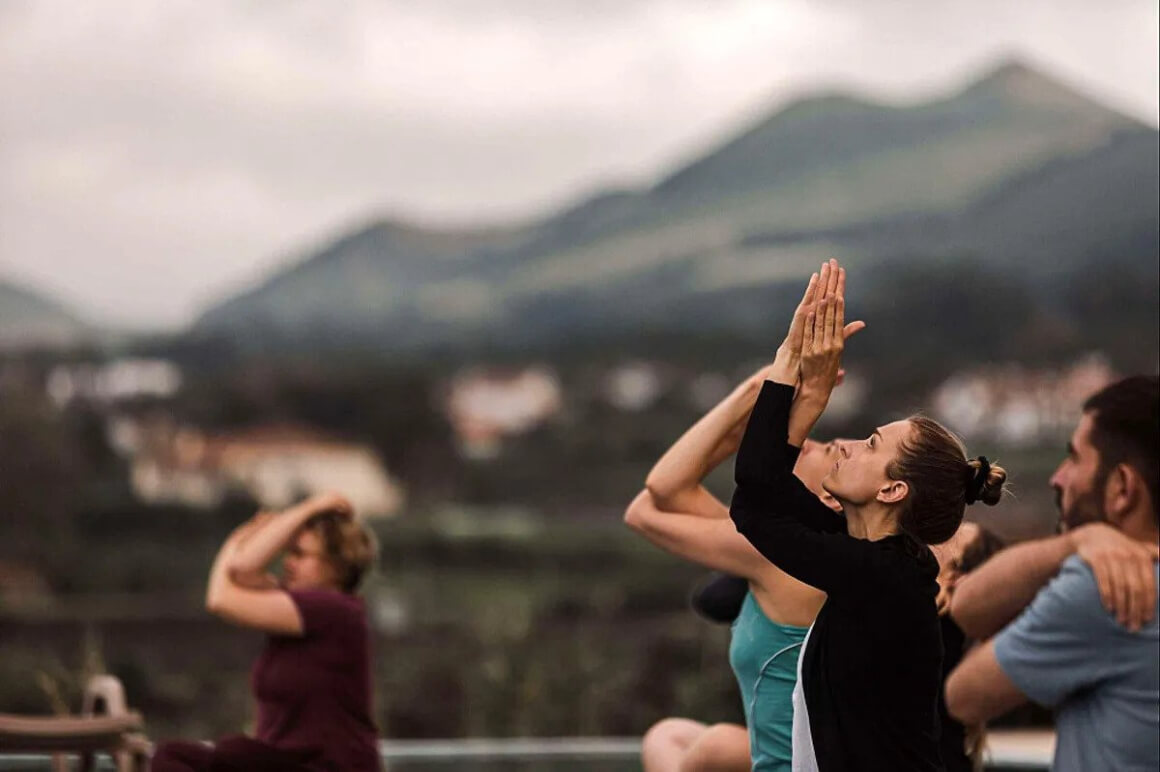 $$$
Sao Miguel, Azores, Portugal
The Azores are an archipelago in the Atlantic Ocean and are known for their dramatic landscapes, flowers, and quaint fishing villages. They're also known for this retreat, where you can explore hidden gems on the quiet island of São Miguel.
This retreat is both relaxing and filled with activities that will help you relax, gain energy, and connect to nature.
During your stay, you'll do daily yoga, meditation, and breathwork and have the chance to explore the surrounding areas by hiking. You'll also be able to relax in the local geothermal hot springs and relax in the luxurious rooms when you aren't out exploring your new life.
Don't forget insurance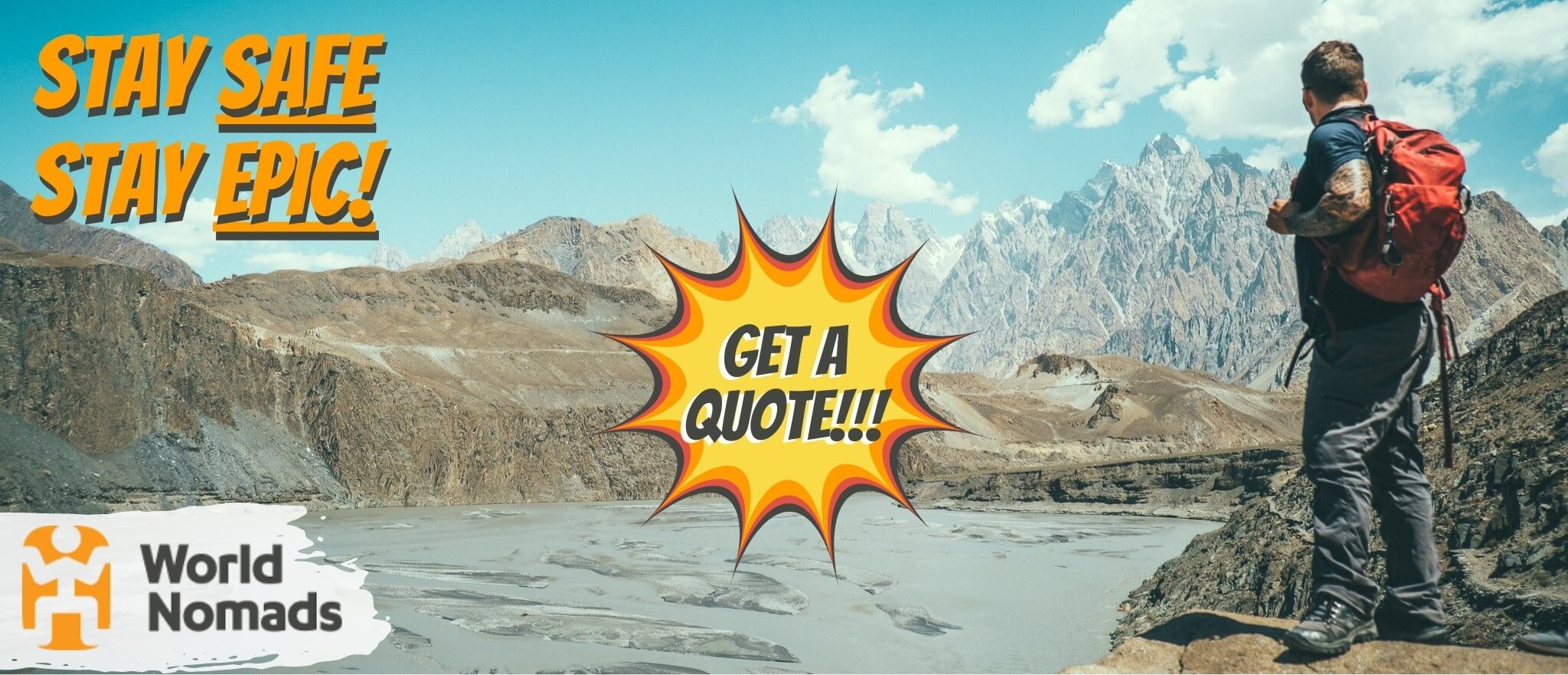 World Nomads' mission is to support and encourage travellers to explore their boundaries. They offer simple & flexible travel insurance, and safety advice to help you travel confidently.
They've been doing it since 2002 – protecting, connecting, and inspiring independent travellers just like you.
Get a quote below or read our in-depth review!
World Nomads provides travel insurance for travelers in over 100 countries. As an affiliate, we receive a fee when you get a quote from World Nomads using this link. We do not represent World Nomads. This is information only and not a recommendation to buy travel insurance.
Final Thoughts on Yoga Retreats in Portugal
With its amazing history, warm climate, fascinating culture, and beautiful natural landscape, Portugal is the ideal destination for a yoga retreat.
When you go on a yoga retreat in Portugal, you will not only learn practices and wisdom that will spur your growth during your visit, but you will also learn how to take your learnings back to your everyday life. And what more could you want from the experience?
For new and experienced yogis alike who are still not sure about which retreat is right for you, then I invite you to take another look at my overall favorite; the 8 Day Restorative & Invigorating Vinyasa Yoga Retreat, Portugal for an intensive yoga experience in a truly spectacular location.
Whichever retreat you choose, I hope that it helps bring you inner peace, helps you relax and rejuvinate your mind, body and soul.
---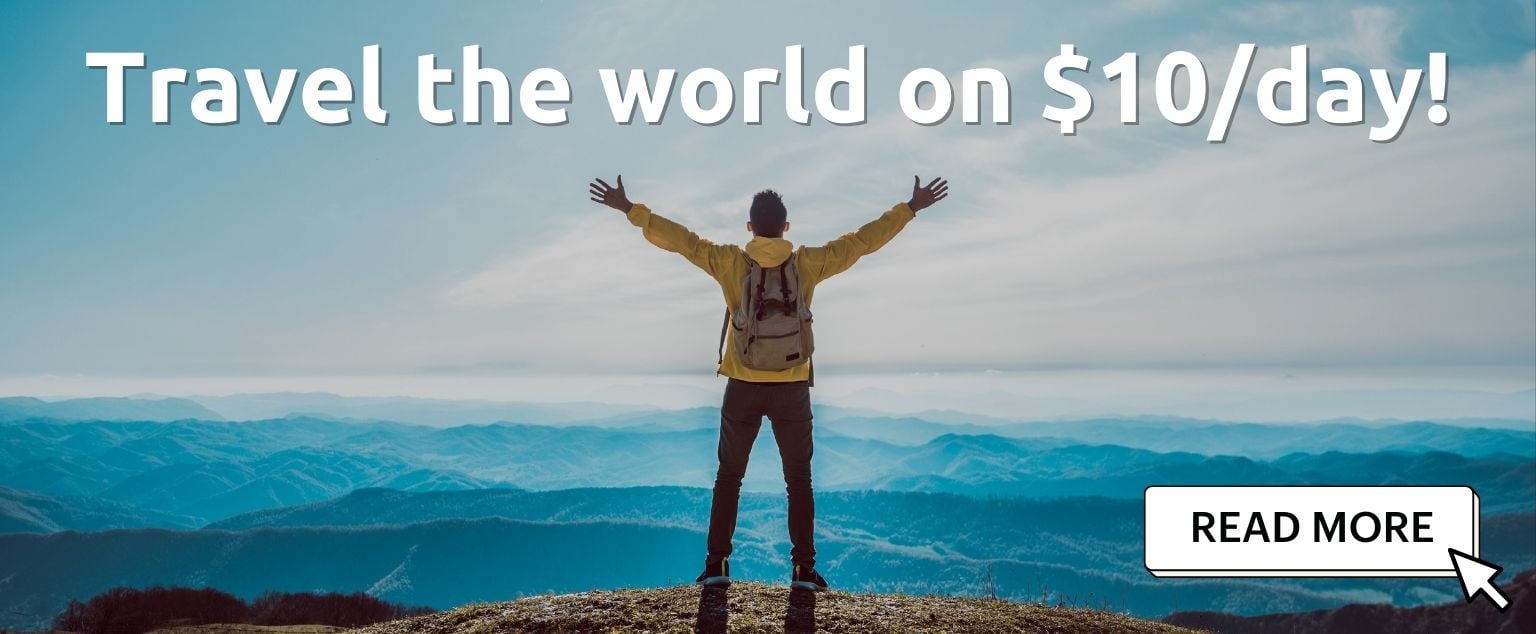 And for transparency's sake, please know that some of the links in our content are affiliate links. That means that if you book your accommodation, buy your gear, or sort your insurance through our link, we earn a small commission (at no extra cost to you). That said, we only link to the gear we trust and never recommend services we don't believe are up to scratch. Again, thank you!